Formal Office Wear For Muslimah- Are you an office going lady who is looking for some hijab office look ideas? If you are a true lover of hijab and want to carry it well with the professional look, then this post is for you. There are several ways on how the veil could be styled. There is a variety in hijab looks — for example, Turkish hijab look, wedding hijab look, casual hijab look, etc.
Hijab is famous around the world and not just in Muslim countries. Hijab styling can be done according to personal choice and preference. Office going ladies can style the hijab by wearing it very neatly with a cap on the head under the hijab to avoid the scarf from slipping off their head. The beauty of the hijab can be multiplied by wearing brooches or clips on the top, but since office going lady has to carry a professional look. Therefore, she must avoid it. Instead, a light tone hijab with the dress would be more appropriate and can give a very graceful look. There all the Muslim working ladies should have some stylish collection of workwear outfits.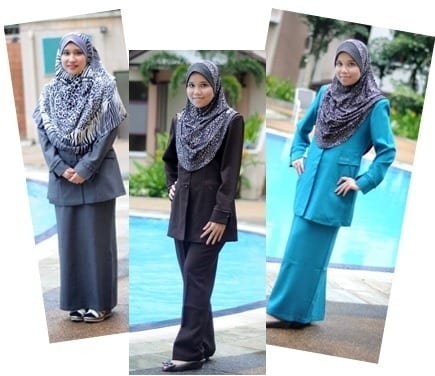 Women like to wear hijab as it adds grace to their personality but choosing the right hijab style is very important. Choosing the best way to style your hijab is essential. If you want to boost your image and personality, then try different hijab looks on alternate days. Variety of hijabs and scarfs are available. You can get hijabs in stitched form as well and rest you can just buy the simple material. You need to look modest yet professional when you go to the office. You need to consider the perfect colour coordination and a combination of hijab when choosing the outfit. We have some options for you that might help you.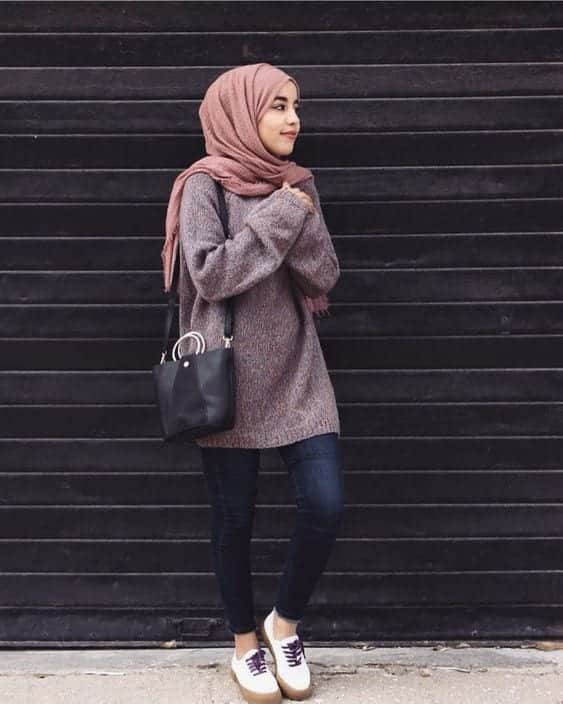 While you start practicing styles, make sure you go for the most presentable look, and everything you wear is well coordinated. To be stylish, you do not have to buy branded outfits or hijabs. You should know how to carry whatever you wear. Shop smartly. Go for neutral colours for the veil as it will give a very professional look rather than going for a dark one. You can wear accessories or carry a nice coordinated bag. Pay attention to your complete look. Do not miss out on anything. Your appearance can win people's heart. If you are well presentable, you might get more opportunities at work. You should know how to balance everything. The dressing is a power. It conveys a lot.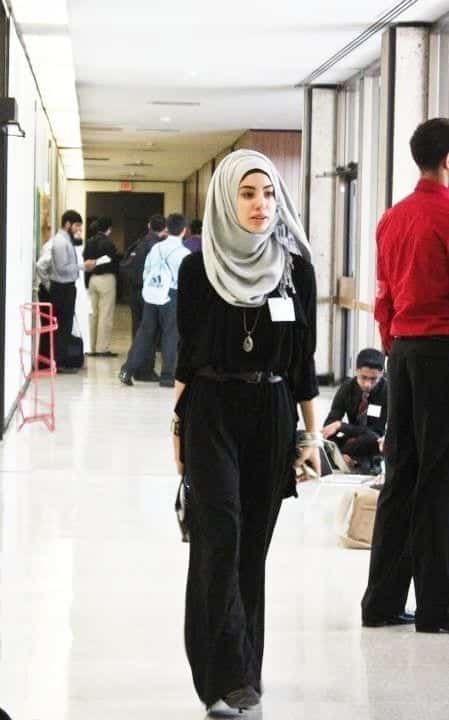 A well dressed up professional office going lady will gain a lot of attention. Turkish style is one of the most famous office's hijab style. It is very tidy and neat. By selecting the best hijab style will also help you climb the ladder to success. You need to look classy and elegant. A good dressing in the office will make you gain popularity too.
Here are some images for the Muslimah corporate look and video tutorials on how to wear hijab for office.  You will get enough ideas about hijab officer attire styling. Do make sure that you try different looks and then go for the best of all.
Hijab Office Style Trends
In recent years, we saw many hijabi girls make breakthroughs in all fields of life. Whether it was in the business sector or on the ramp, or even in sports, Muslim women have proven time and again that their hijabs will not stop them from moving forward. So you too should never be confused about how to wear your hijab for work since there are thousands of ways to look great every day in your hijab while being appropriately dressed for work.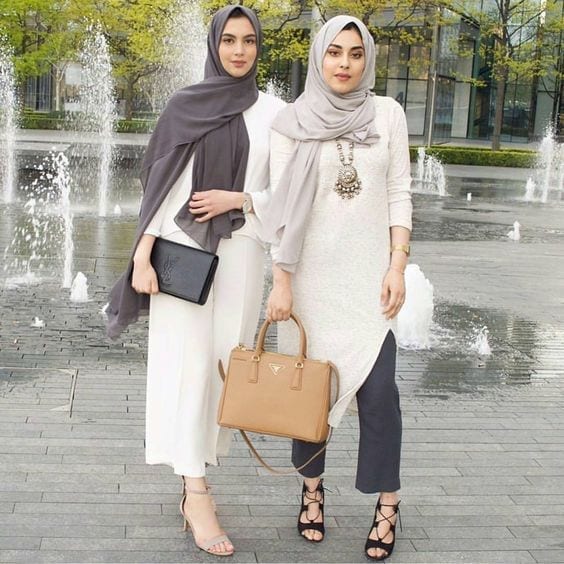 You'll find below 20 amazing looks to carry for work, and these modest outfits are sure to make you the star at work. Undoubtedly, when you look good, you feel good, and you perform even better. So we're sure these outfits will help you look even more beautiful and perform at your very best.
↓ 20 –
↓ 19 –
↓ 18 –
↓ 17 –
↓ 16 –
↓  15 –
↓  14 –
↓ 13 –
↓ 12 – Hijab With Embroidered Abaya For Office Lunch/Dinner
For formal business meetings, choose outfits with simple but elegant embroidery. You can go for embroidered shirts or abayas. Have a look at these 18 Fancy Abaya Designs; Ideas How to Wear Abaya Fashionably.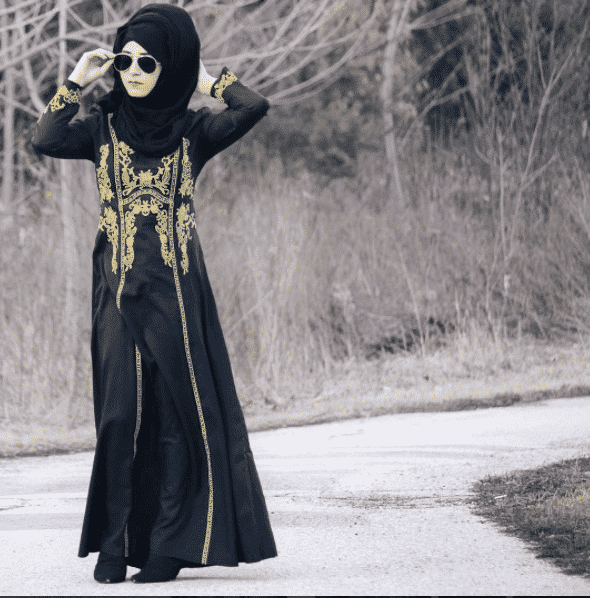 ↓ 11 – Simple And Elegant Work Wear For Hijabi Girls
Straight pants and shirt make the simplest but most elegant outfits for work, and they can also be paired with almost any colour or style of hijab. The color of hijab can be kept a tone darker than your pants for a glowy look on your face.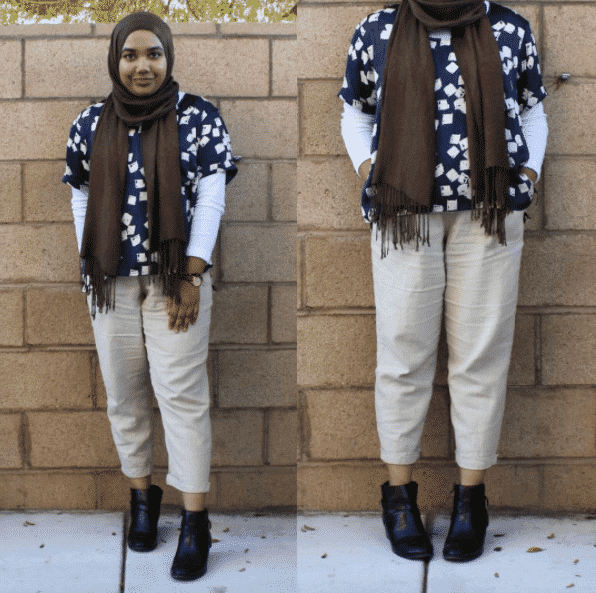 ↓ 10 – Floral Spring Time Work Outfit For Hijabis
Spring is the best time to wear floral outfits so pair your printed floral maxis with plain solid coloured hijabs, and you'll fall in love with the fresh looks that can be created.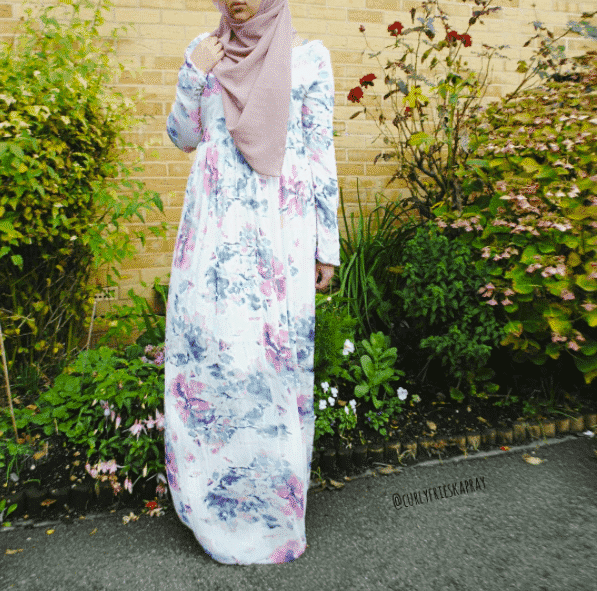 ↓ 9 – What To Wear When Travelling For Work
If you're planning to travel for work, then stripes will be your best friend. They are stylish, trendy, and you can always find a modest outfit in a striped print. However, always make sure to wear only one clothing item in stripes, and the rest should be kept simple. You can also have a look at these cute Outfits with Striped Shirts-10 Ways to Wear Striped Shirts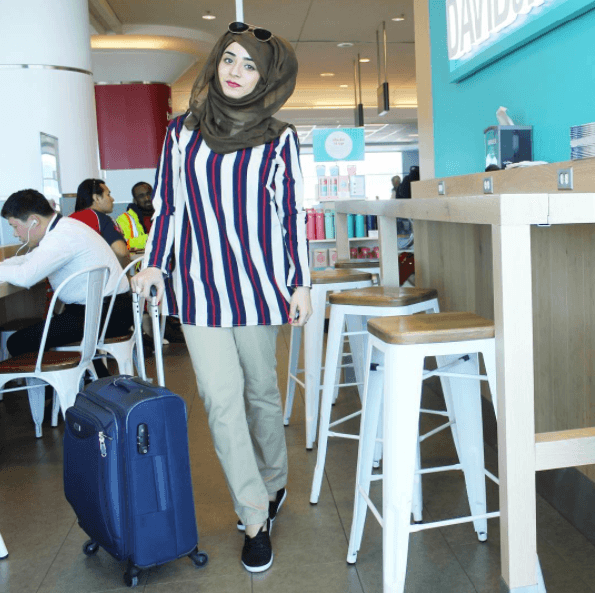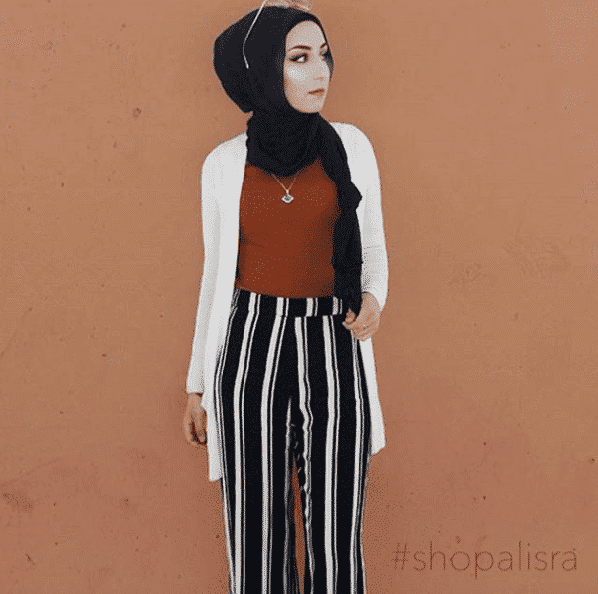 ↓ 8 – Grey Hijab Outfit For Work
Grey is an excellent color for work because of the professional and decent vibes that it gives off. So for your next meeting, try pairing together different shades of grey color for a timelessly elegant outfit.
↓ 7 – Corporate Attire For Hijabis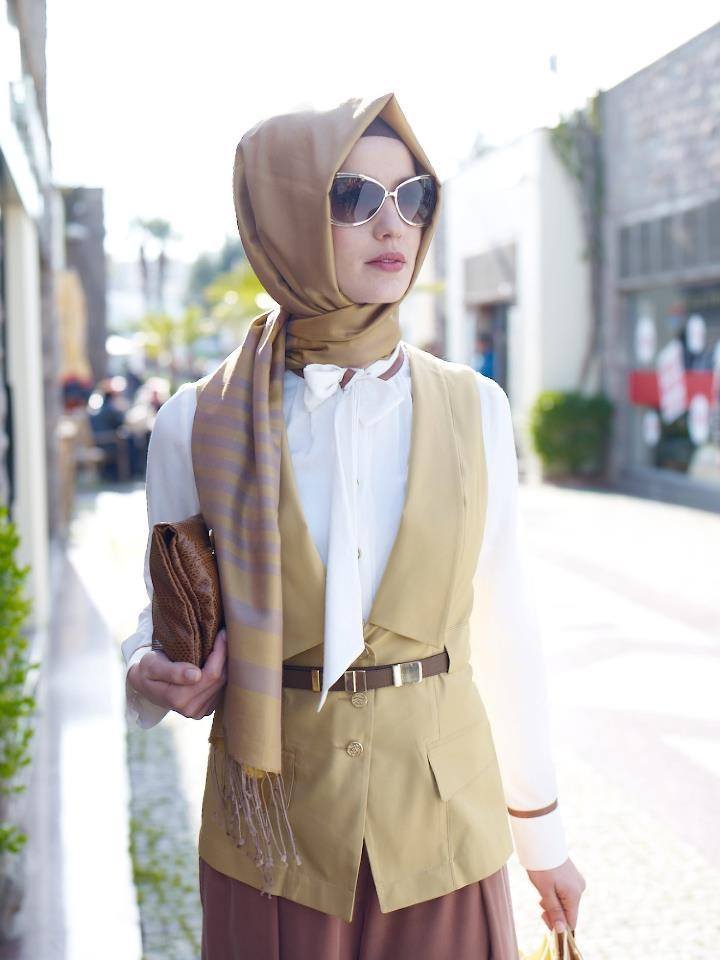 ↓ 6 – Casual Hijab With Abaya Office Wear Style

↓ 5 – Islamic Corporate Wear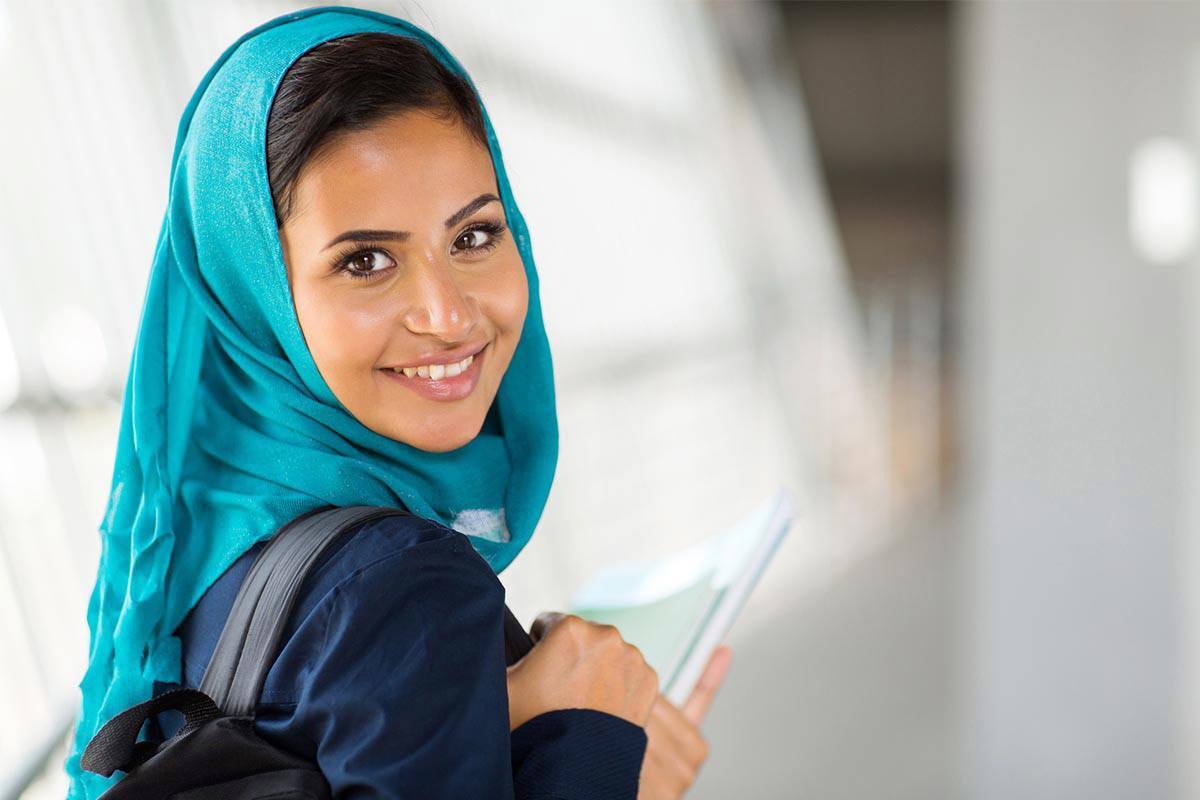 ↓ 4 – Business Abaya Wear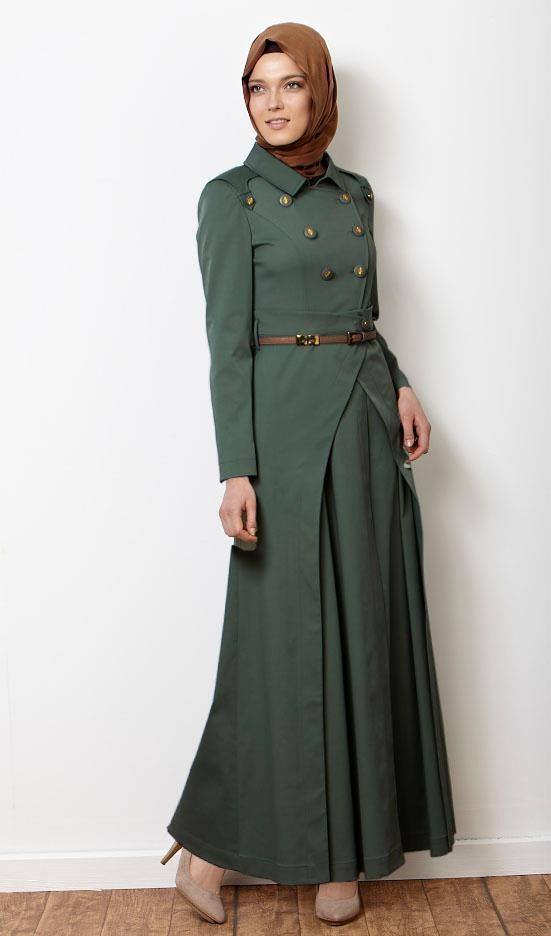 Step By Step Video Tutorial For Beginners – How To Wear Hijab For Work
↓ 3 – Business Wear In Long Coat
Long coats are not just extremely comfortable to wear on cold days but are also extremely classy making them appropriate for work
↓ 2 – Hijab and Blazer Combination
RECOMMENDED: 20 Best Hijab Styles for Short Height Girls to Look Tall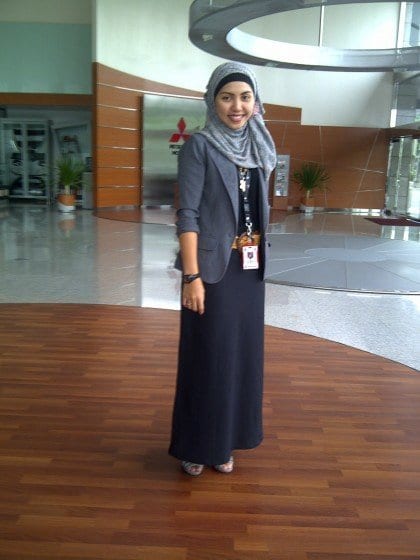 ↓ 1 – Printed Hijab With Abaya For Winters
Winter outfits can be really boring, so add a touch of color in them through a nice and funky printed hijab.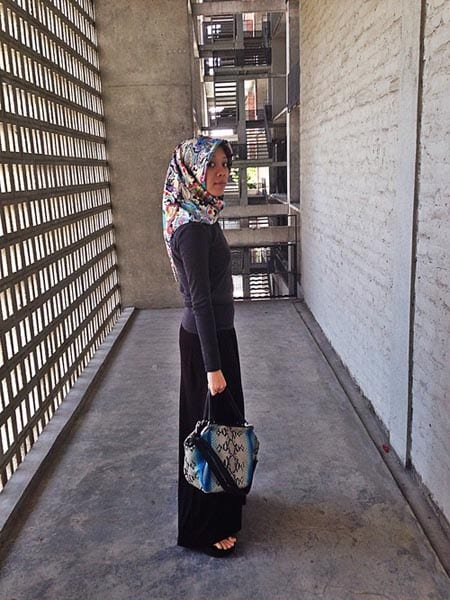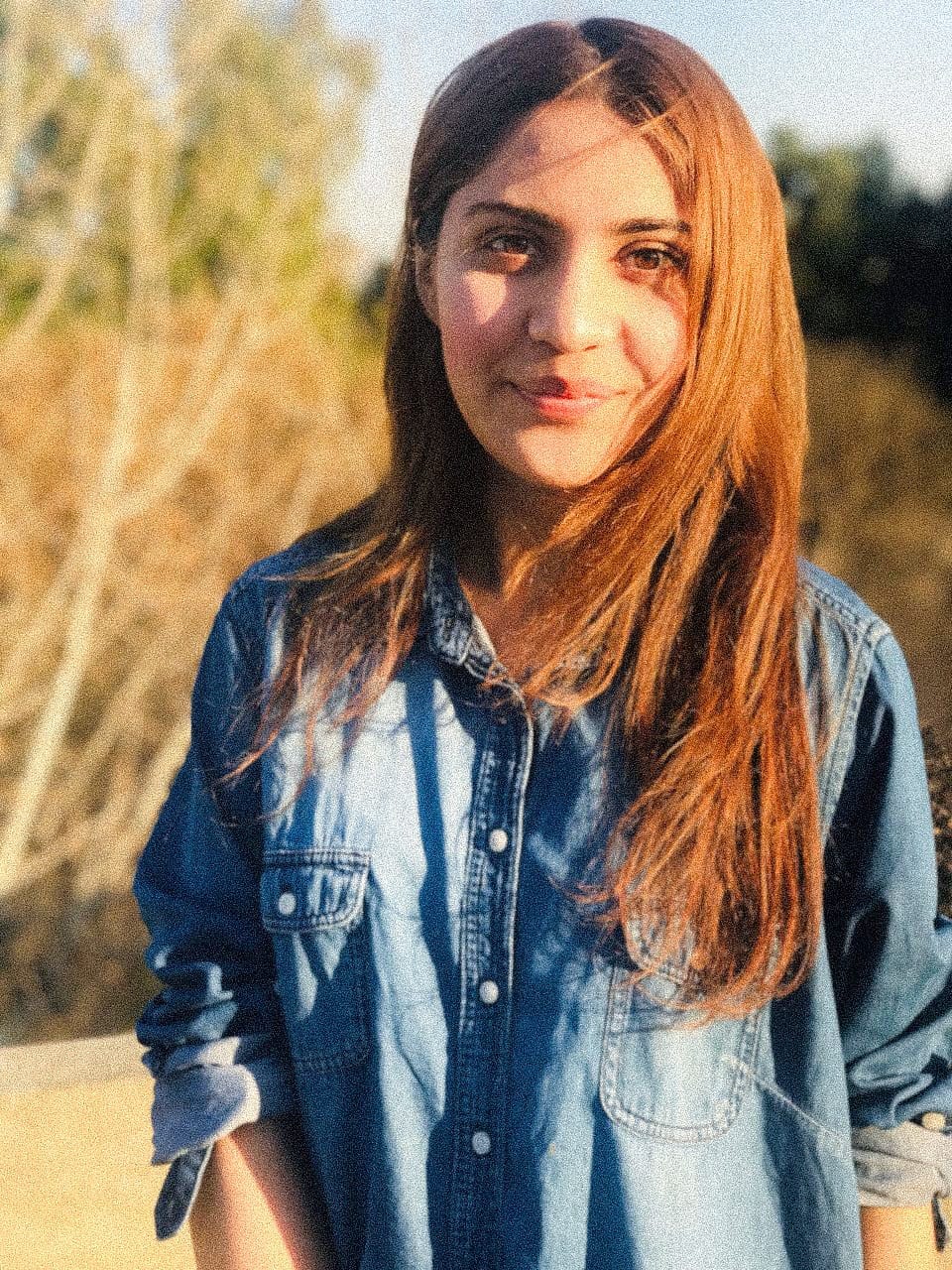 Aleena is a young, passionate writer and a keen observer. She loves fashion and is always looking for new trends and styles. Besides writing, she is a very good speaker who strongly believes in serving humanity and focusing on the positive side of things.