Best Shoes to Wear with Abayas. Deciding what shoes to wear with abayas is always tough as you want something comfortable, stylish and convenient in every possible way. You also need different types of shoes, depending on the weather.
So today we'll be sharing some amazing tips for shoes that look amazing with abayas and will work equally well with any other modest outfit as well.
Shoes that go with Abayas
It can often be hard to choose the right shoes to wear with the abaya, particularly when you're getting ready for a special occasion. I mean it's pretty easy to wear abayas on a daily basis as you can simply wear them with your most comfortable sneakers for a casual day out. But when you buy a new abaya for a party or a wedding, you obviously want the right shoes to go with them. So here are some tips to help you make the right choice:
The choice of shoes depends on the occasion and the place that you're getting dressed for. For example, in case of weddings, you can go with high heels but for a busy day at work, you would want something more comfortable.
Decide on what sort of look you want. If your abaya is a heavy one with embroideries or embellishments, you should go for simple shoes like nude heels.
On the other hand, if your abaya is simple like a plain black abaya, you can go for flashy shoes too like silver loafers.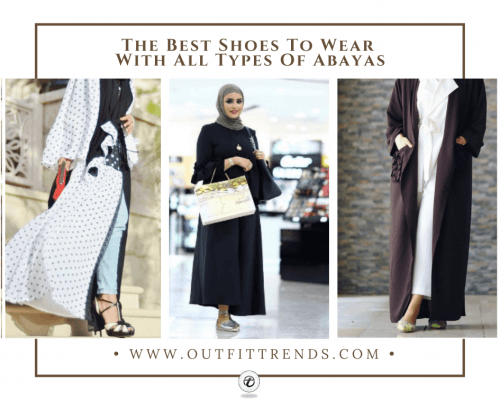 Now let's move on to some visuals that will further help clarify these points:
↓21 – Brown Peep Toe Wedges With Red Abaya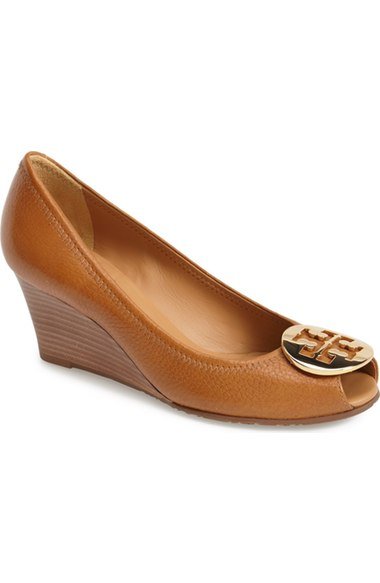 Via
The color and style of this abaya make it ideal for iftar parties and even eid, wear it with the brown peep-toe wedges shown above and have a fun-filled day! You should also have a look at these Latest Velvet Abaya Styles And Tips On How To Wear Them.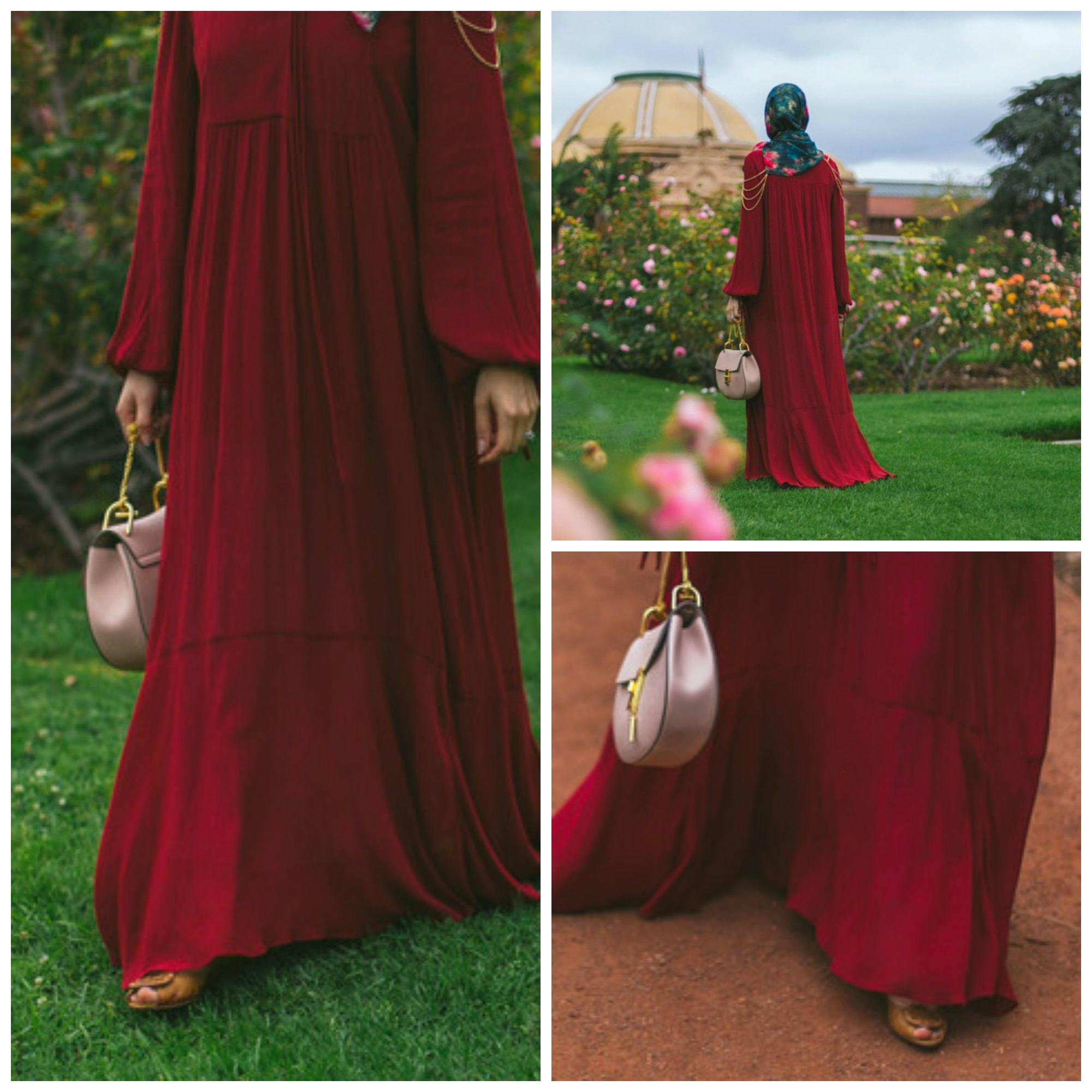 Via
↓ 20 – Abaya with Hunter Boots for Fall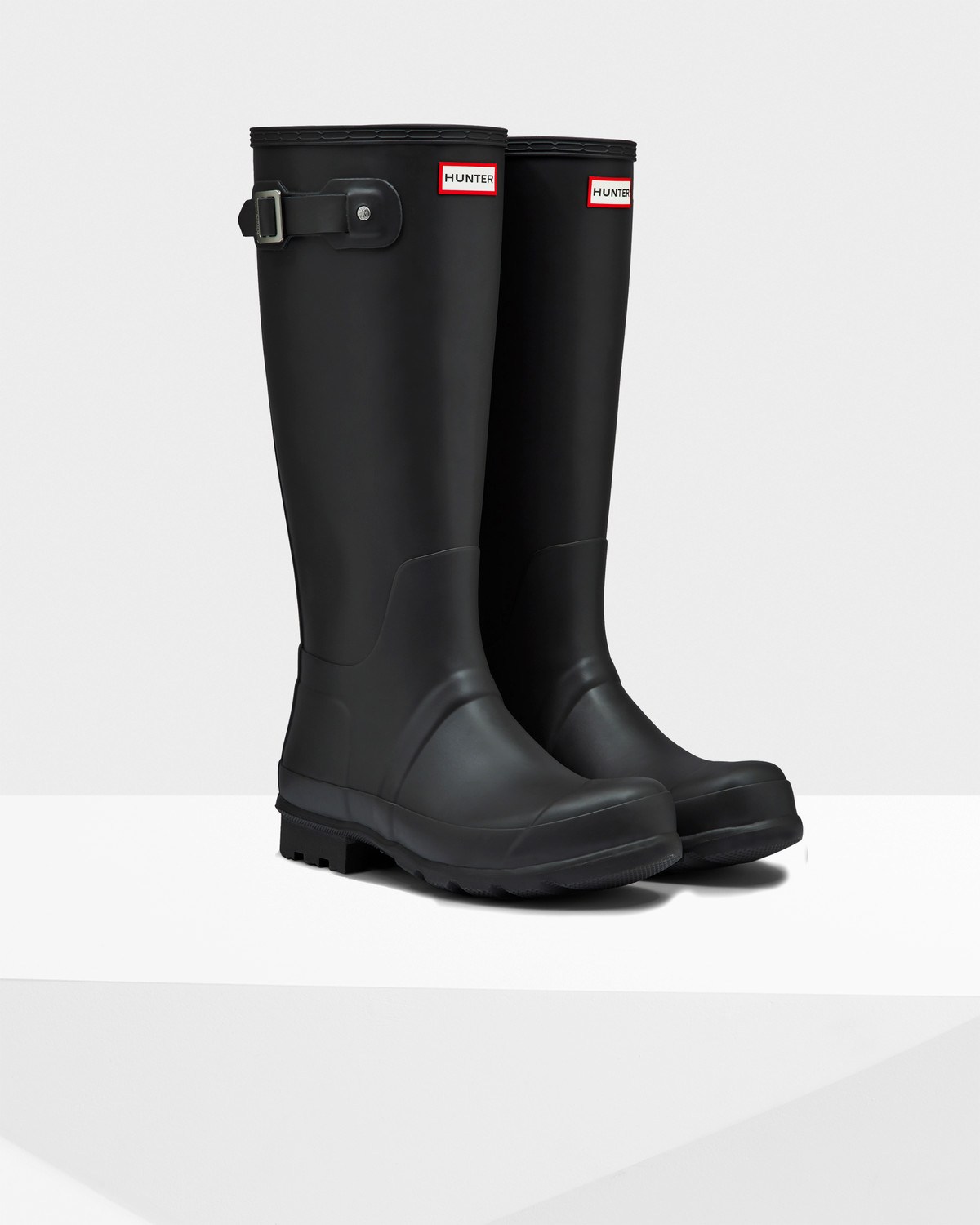 Via
Who says you can't wear long boots with abaya? Check out this swag look in an abaya, hoodie and long hunter boots.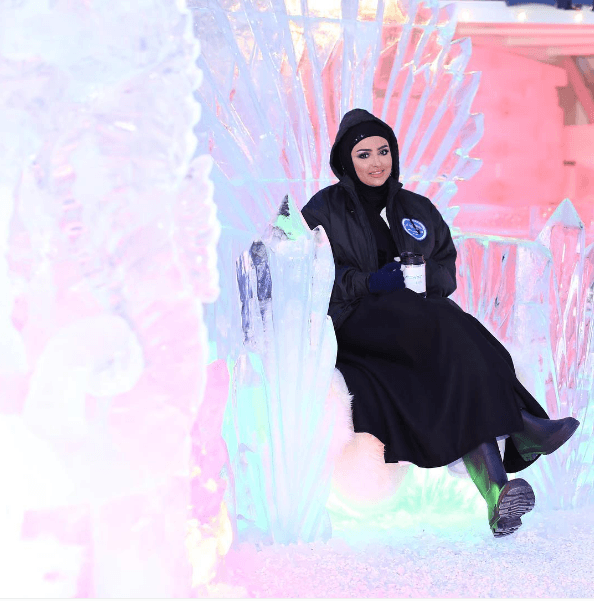 ↓ 19 – Abaya with Jordan Sneakers for Work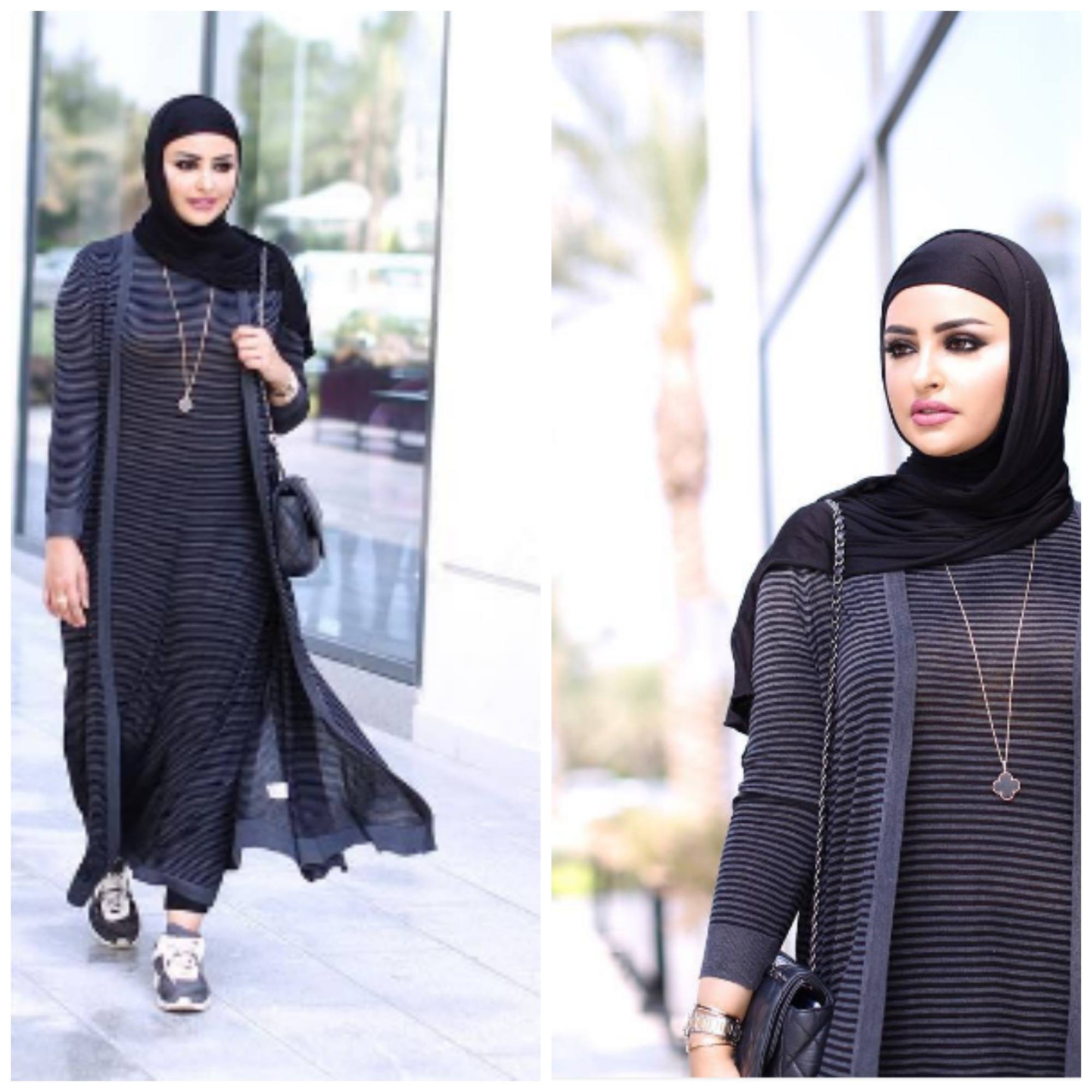 ↓ 18 – Abaya with Peep Toe, Ankle Strap Flat Sandals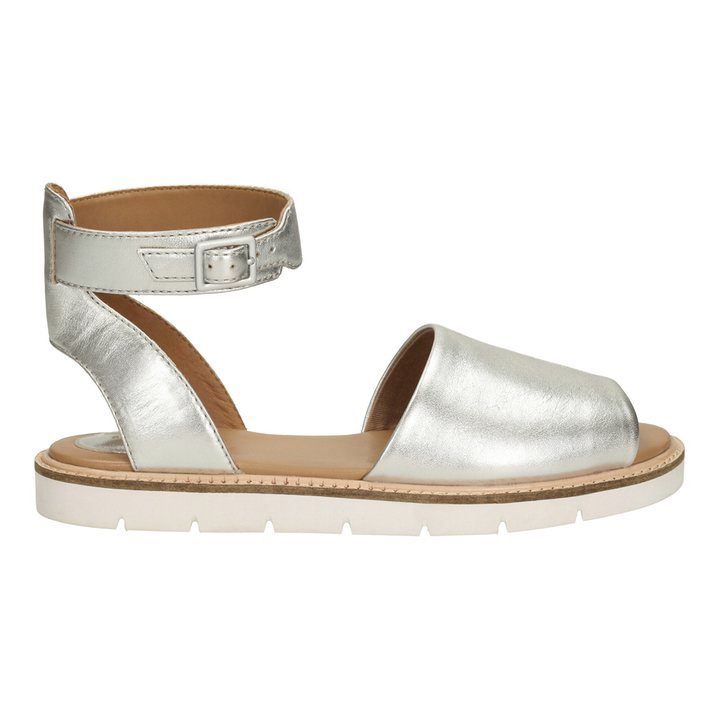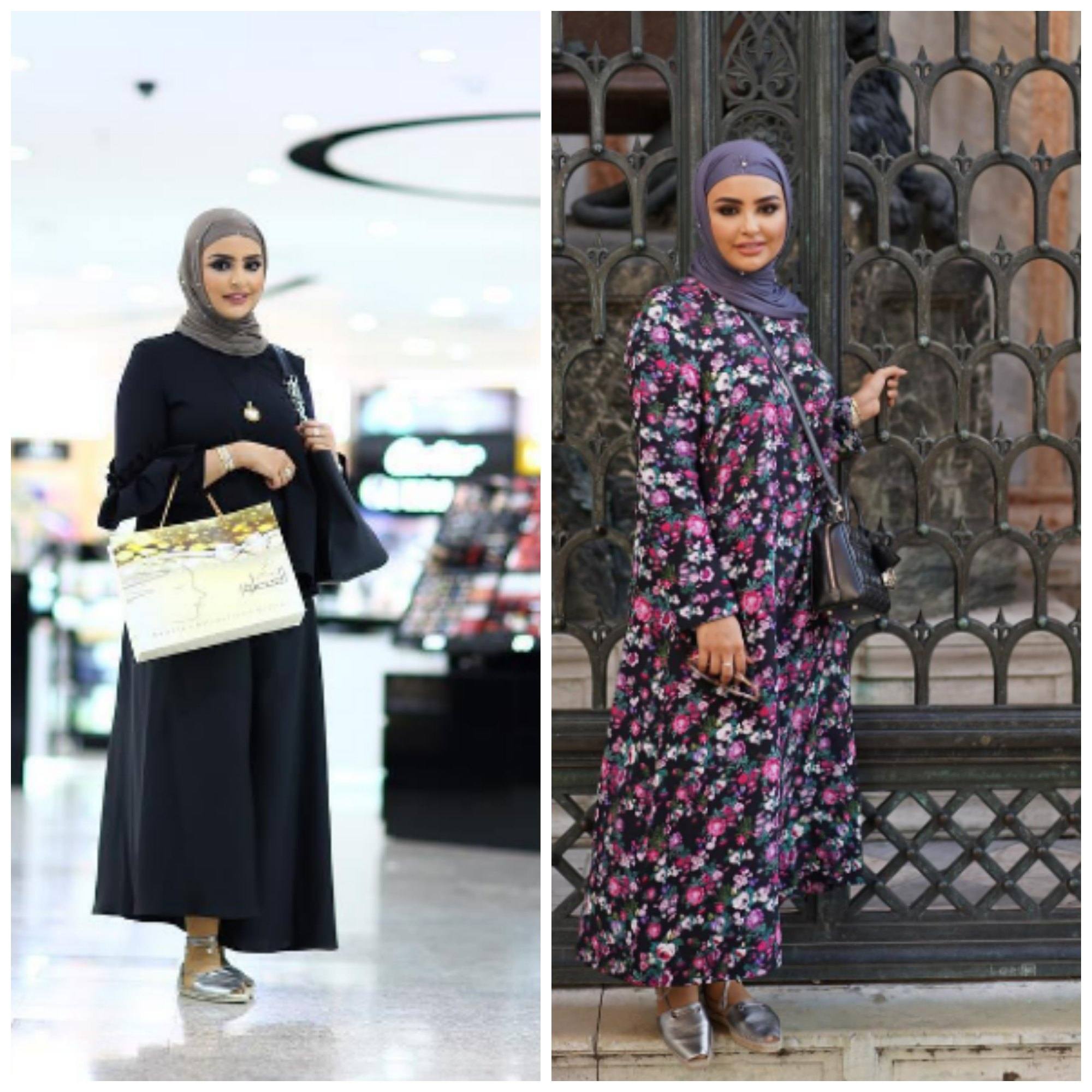 ↓ 17 – White on White – Hijab With Sneakers for Summers
The pastel shade of this abaya, the flowy style, and the delicate but neat embroidery make it great for the Summer heat. Since dark colors absorb heat and light colors reflect it, wear this with a white hijab and shoes for a cool and cozy day.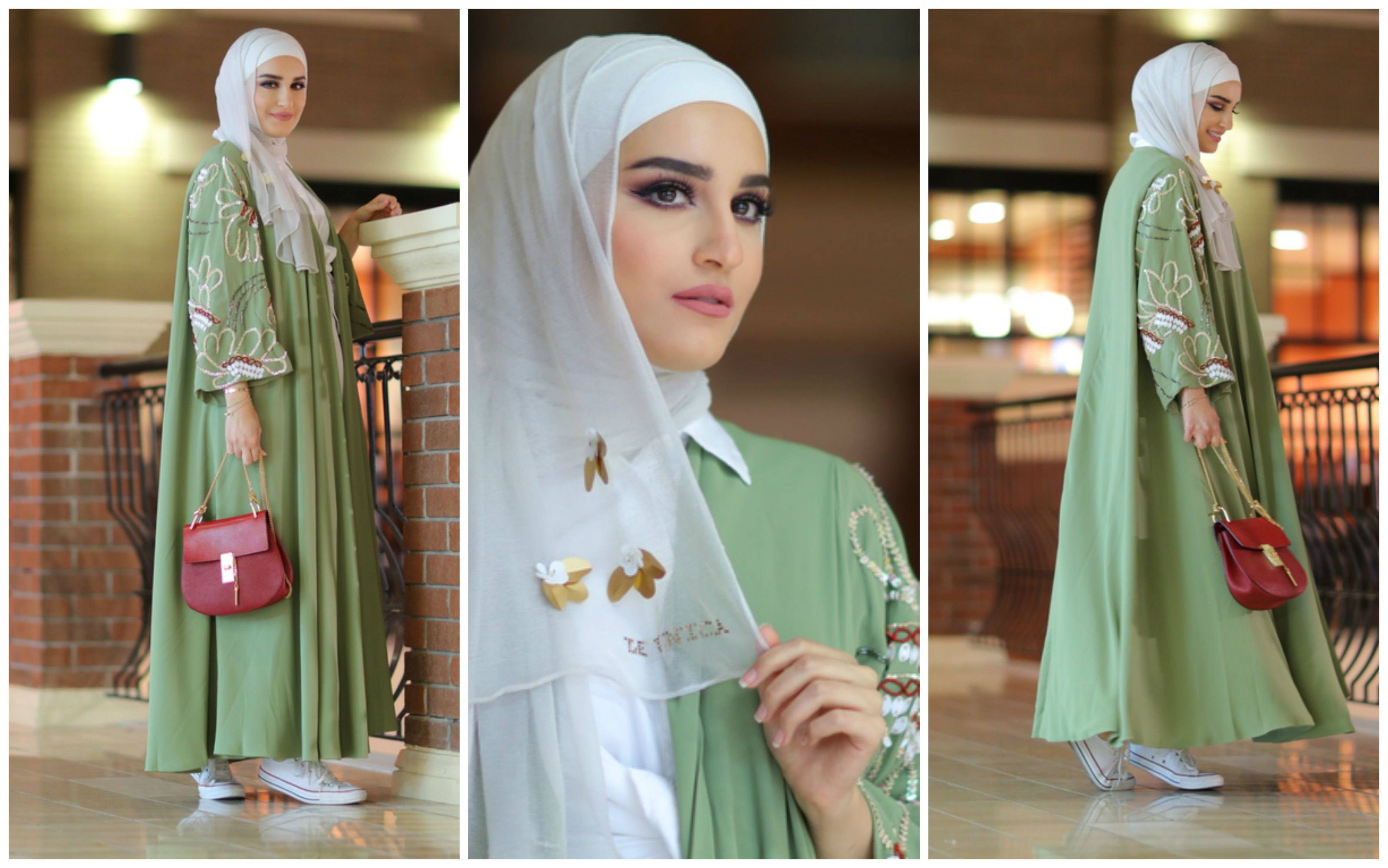 Via
↓ 16 – Shooties with Abaya
Shoes+Bootie=Shooties that look really chic with a front open style abaya.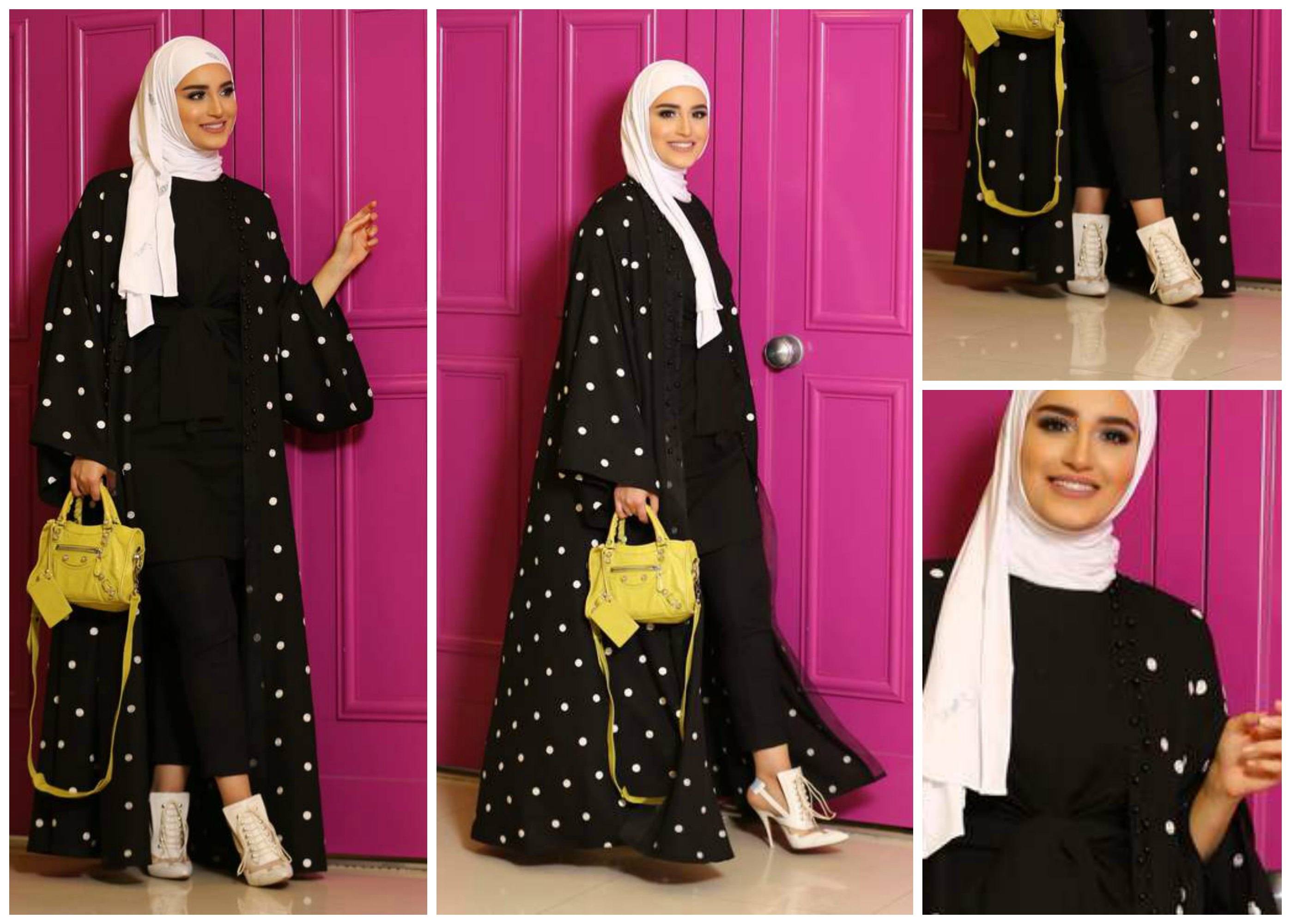 ↓ 15 – Pointy Flats with Abaya
How gorgeous are these embroidered shoes! They are perfect if you want some statement shoes and are available in many beautiful colors and styles so do check them out.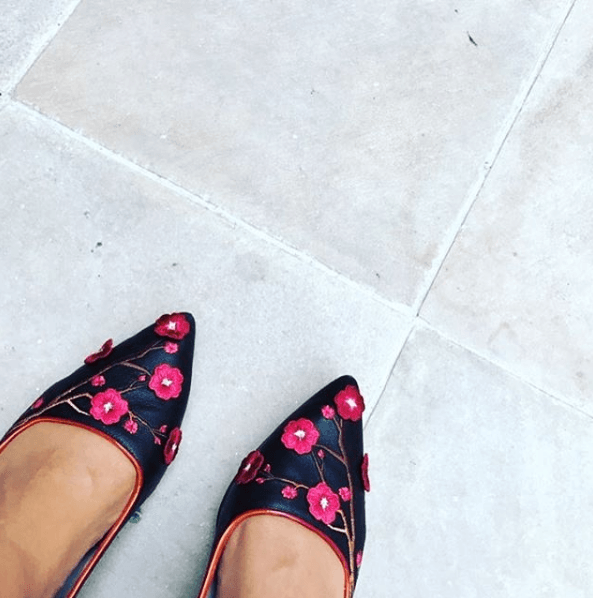 ↓ 14 – Loafers with Abaya
Shiny Leather Loafers by Zara: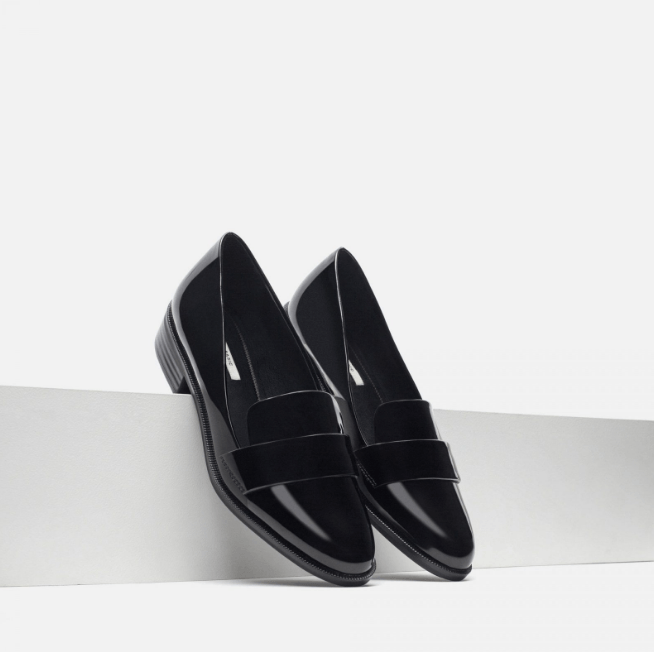 This look is best for adventurous girls who love traveling.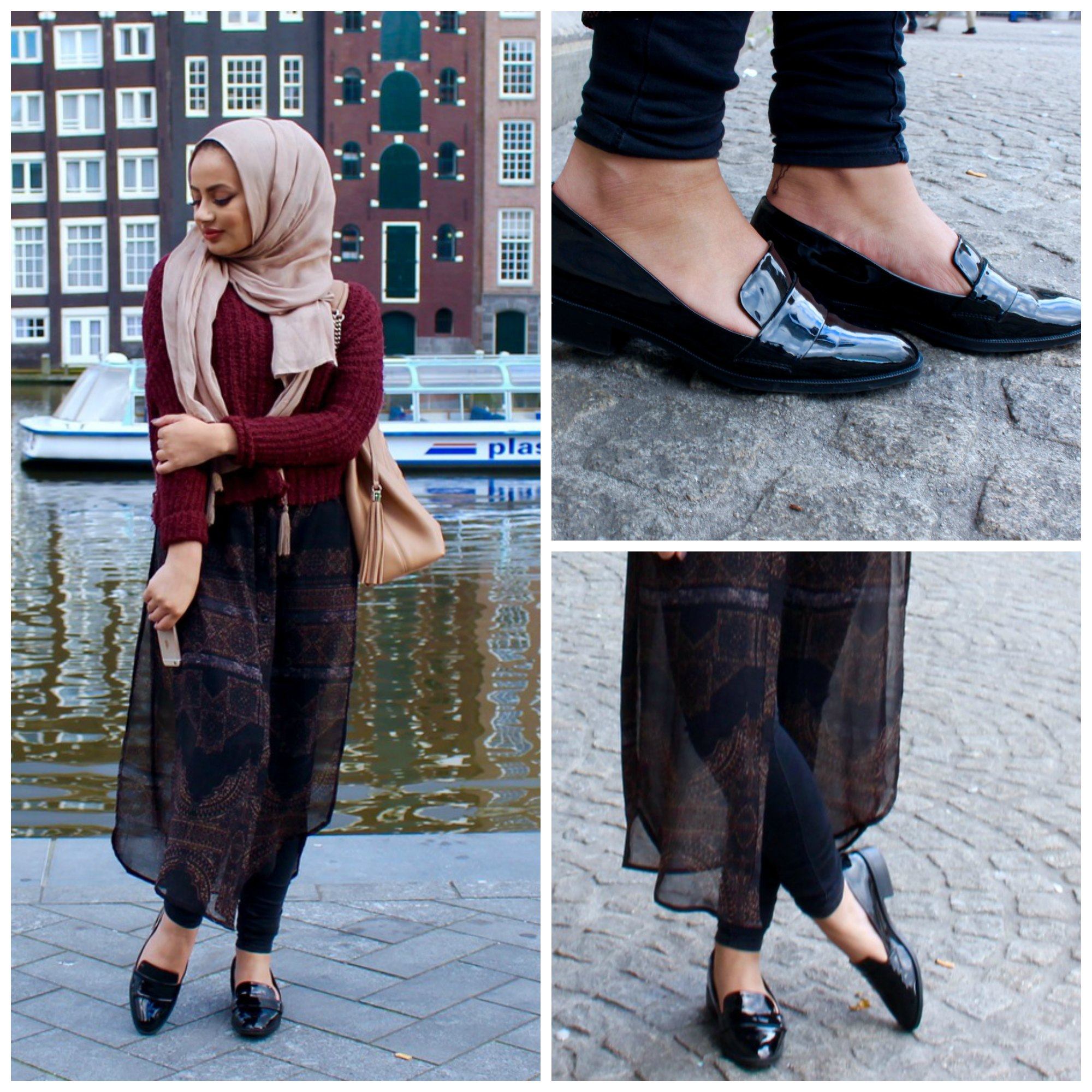 Via
↓ 13 – Nude Pump Heels with Abaya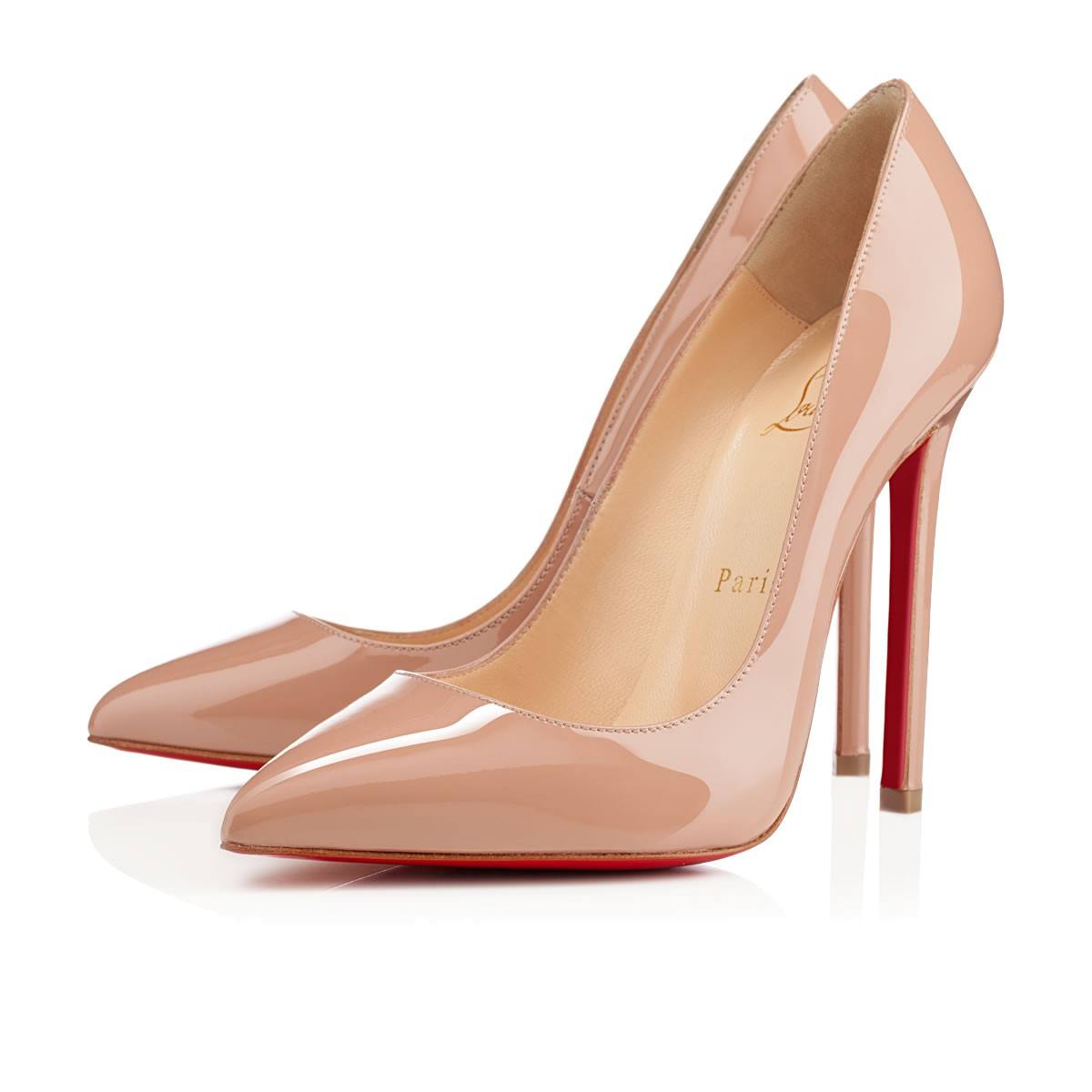 Via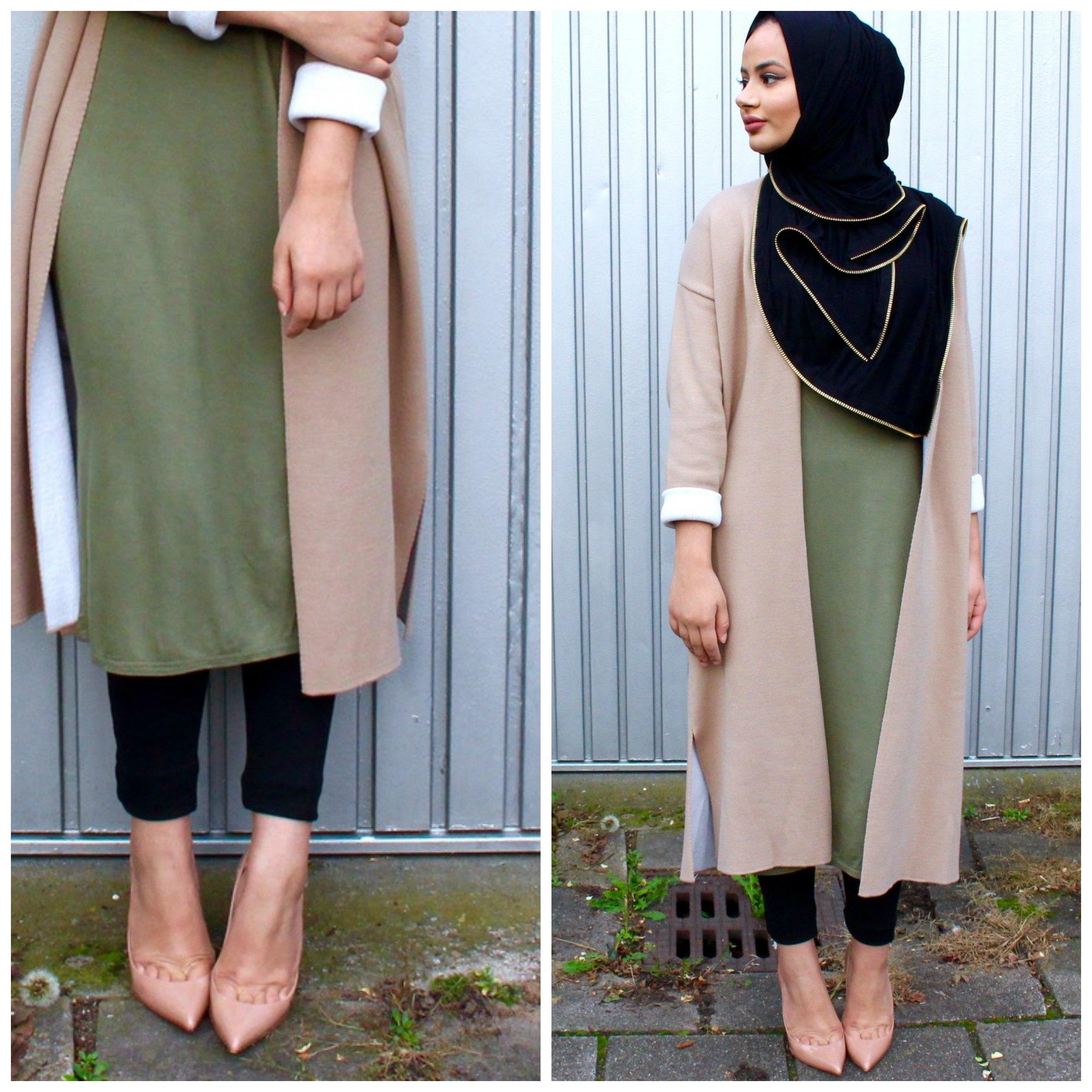 ↓ 12 – Nike Shoes with Abaya – Chic Sporty Look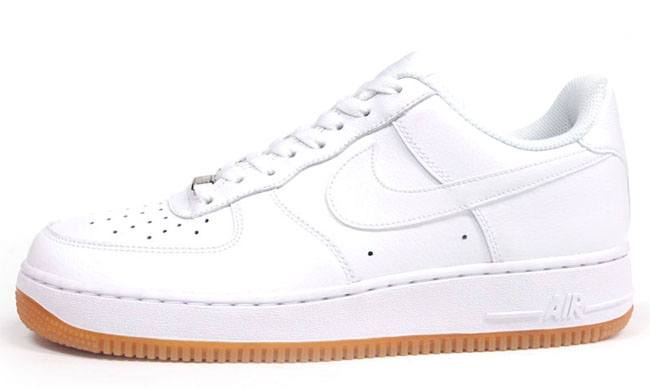 Wear your Nike Air Force Shoes with Abaya for the cutest and sporty look. It's ideal for school and college girls. It works well with both jeans and pants so for some more amazing ideas, have a look at Top 10 Shoes to Wear with Different Kinds of Pants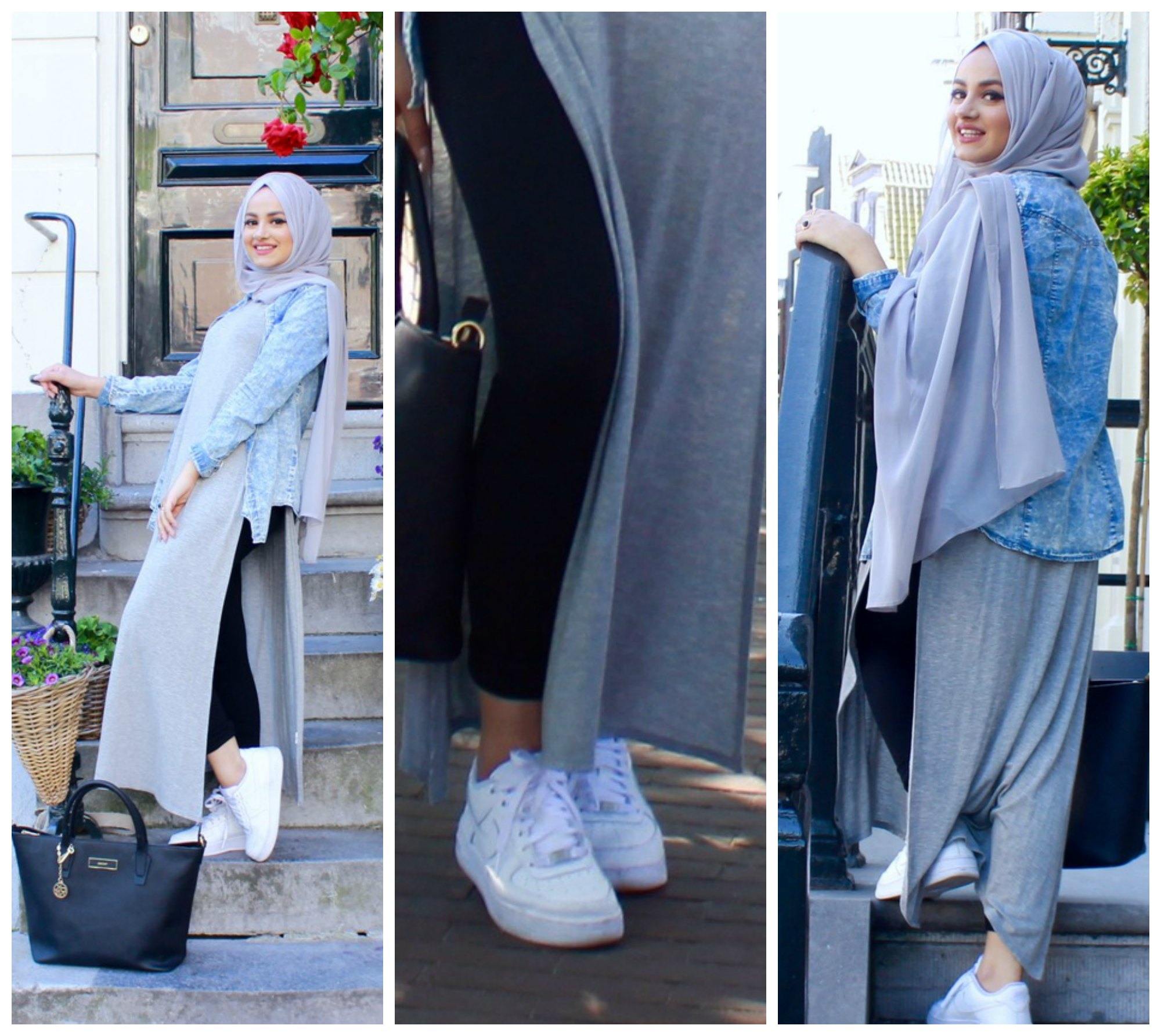 ↓ 11 – Ankle Strap Pumps with Abaya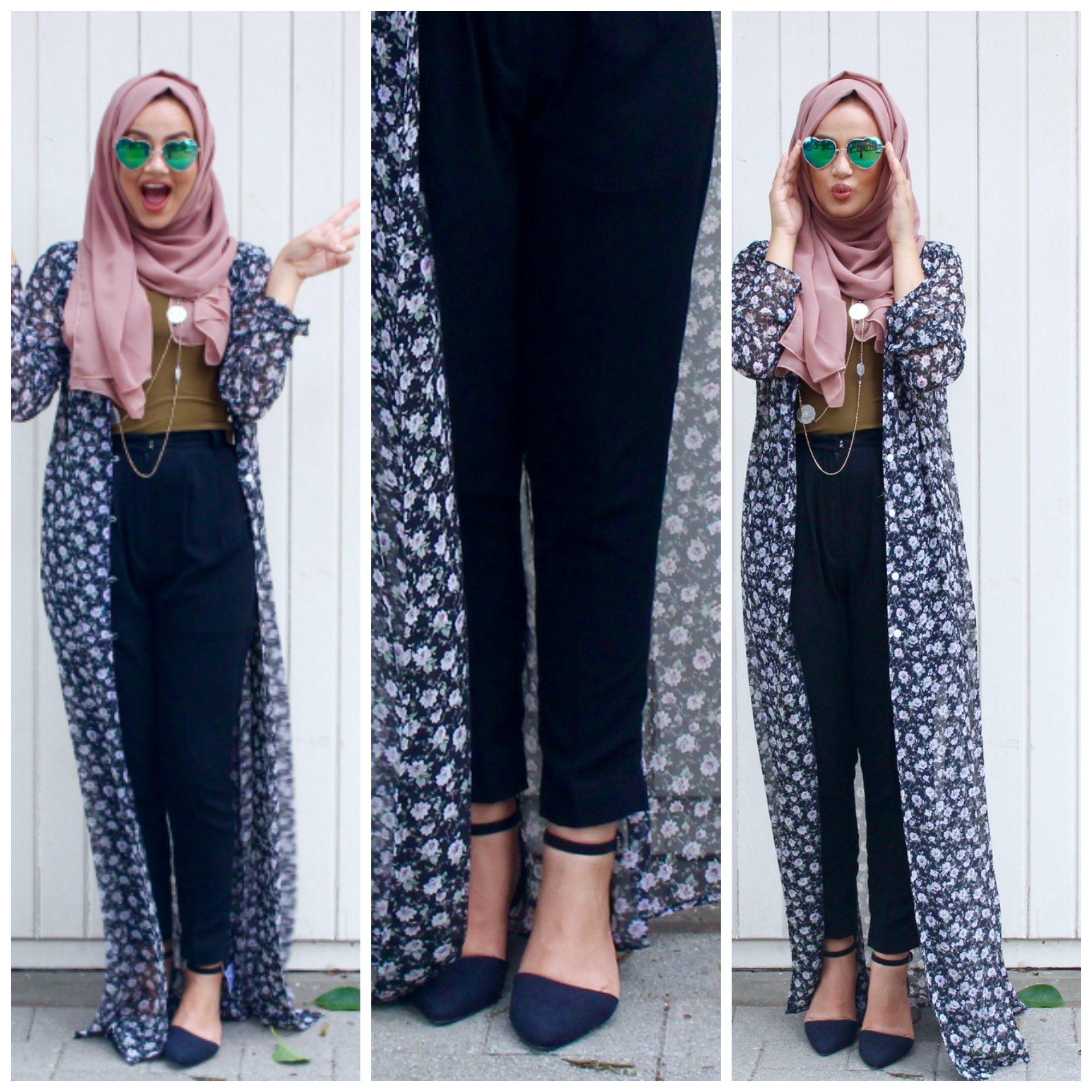 You can find similar shoes by a number of different brands and in all sorts of price ranges. The ones shared below have been our favorite by far because of how affordable they are and yet they give vibes similar to any high-end designer shoe. We recommend the colors deep indigo and black in them because of how versatile they are. They have a very professional look which makes them perfect for work and meetings. If you want to add a pop of color to your outfit, you can even buy them in a funky color like Yellow, Lipstick and Magenta. The best part is that they can easily be worn for long periods of time without hurting your feet.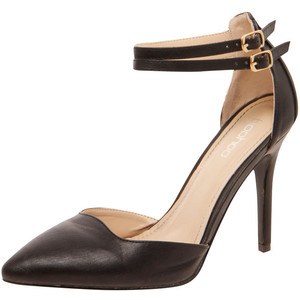 Kota Ankle Strap Pump LOUISE ET CIE $99.95
↓ 10 – Modern Abaya with Suede Heels
Here's a pair of breath-taking green suede shoes by Christian Louboutin.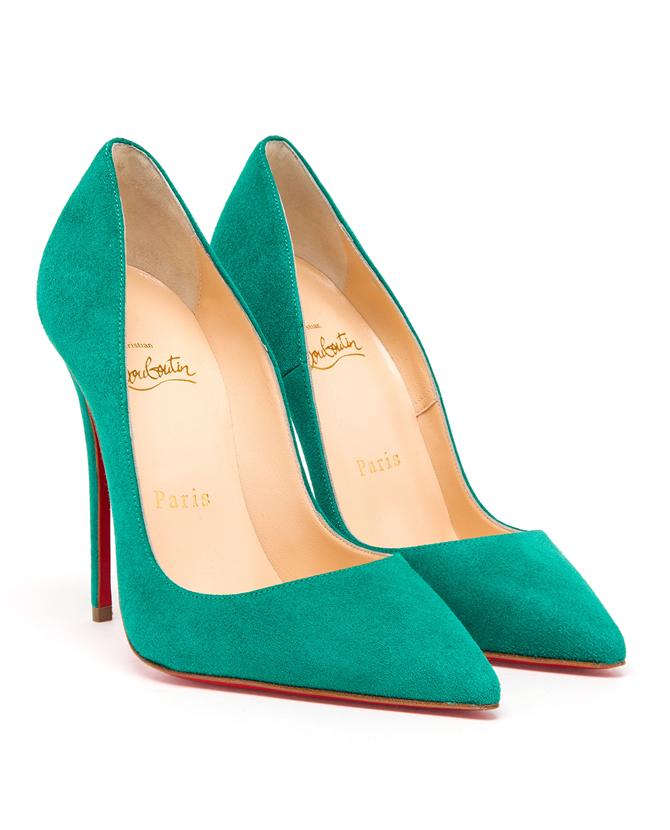 Wear these gorgeous heels with a modern abaya.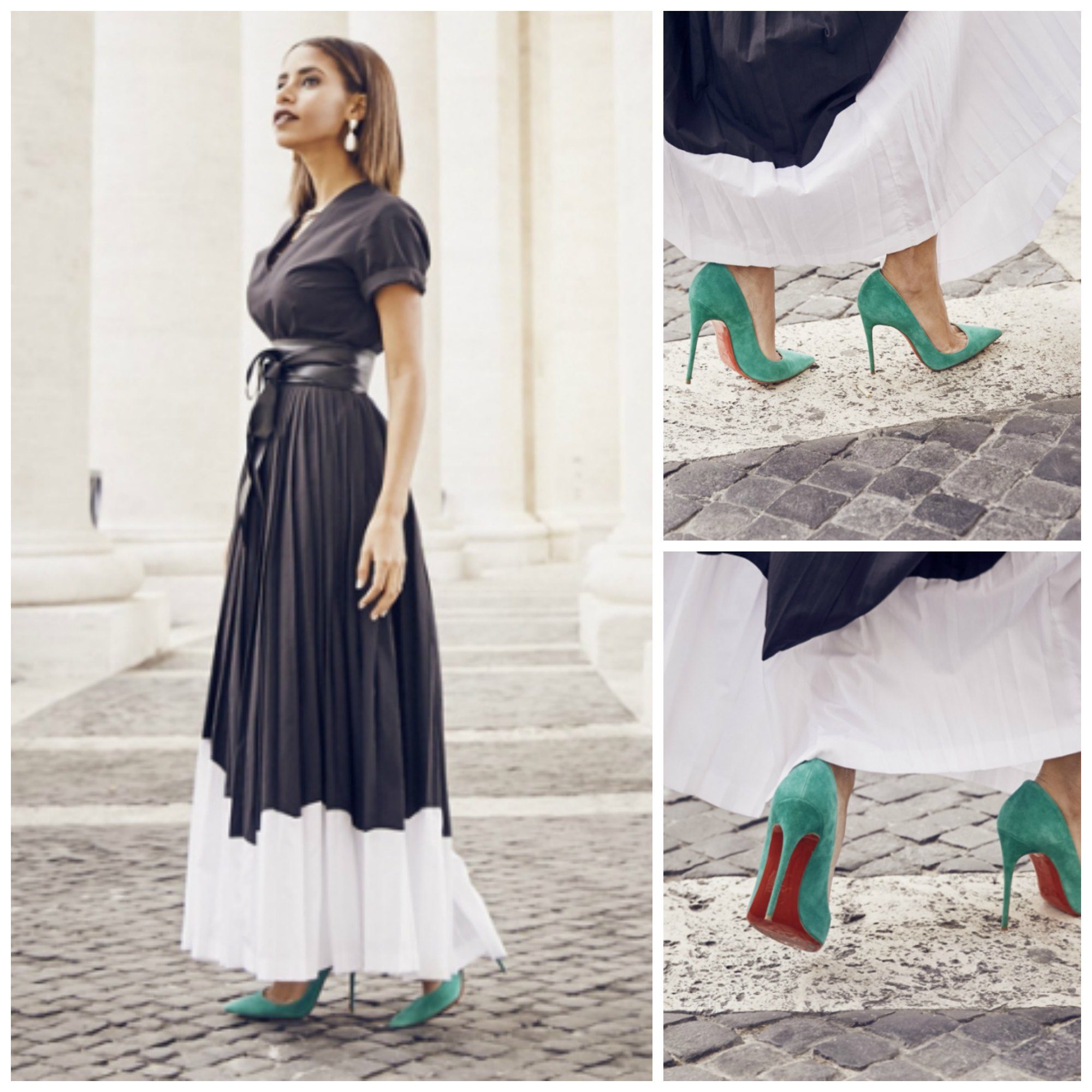 ↓ 9 – Golden Wedge Heels with Party Abaya
Get golden embroidery done on any black abaya and match it with golden heels. The perfect royal party girl look.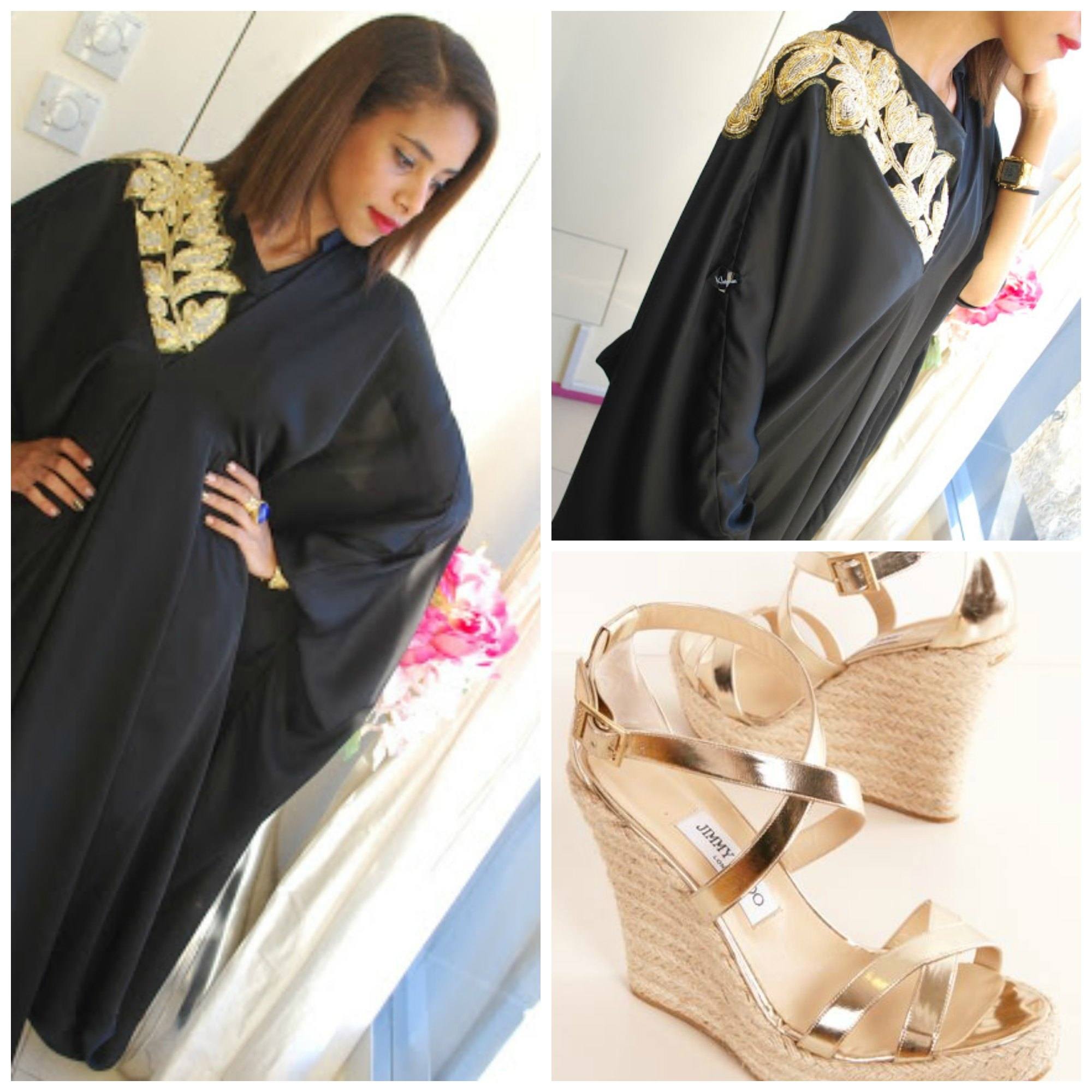 Via
While the wedge shoes shared above are Phoenix by Jimmy Choo, they're available for $125 to $175 at different stores but being a relatively old design, they're pretty much sold out everywhere. So if you can't get your hands on them, you could opt for this similar-looking replica that can be bought for less than $100 from Amazon.
↓ 8 – Abaya with Peep Toe Sandals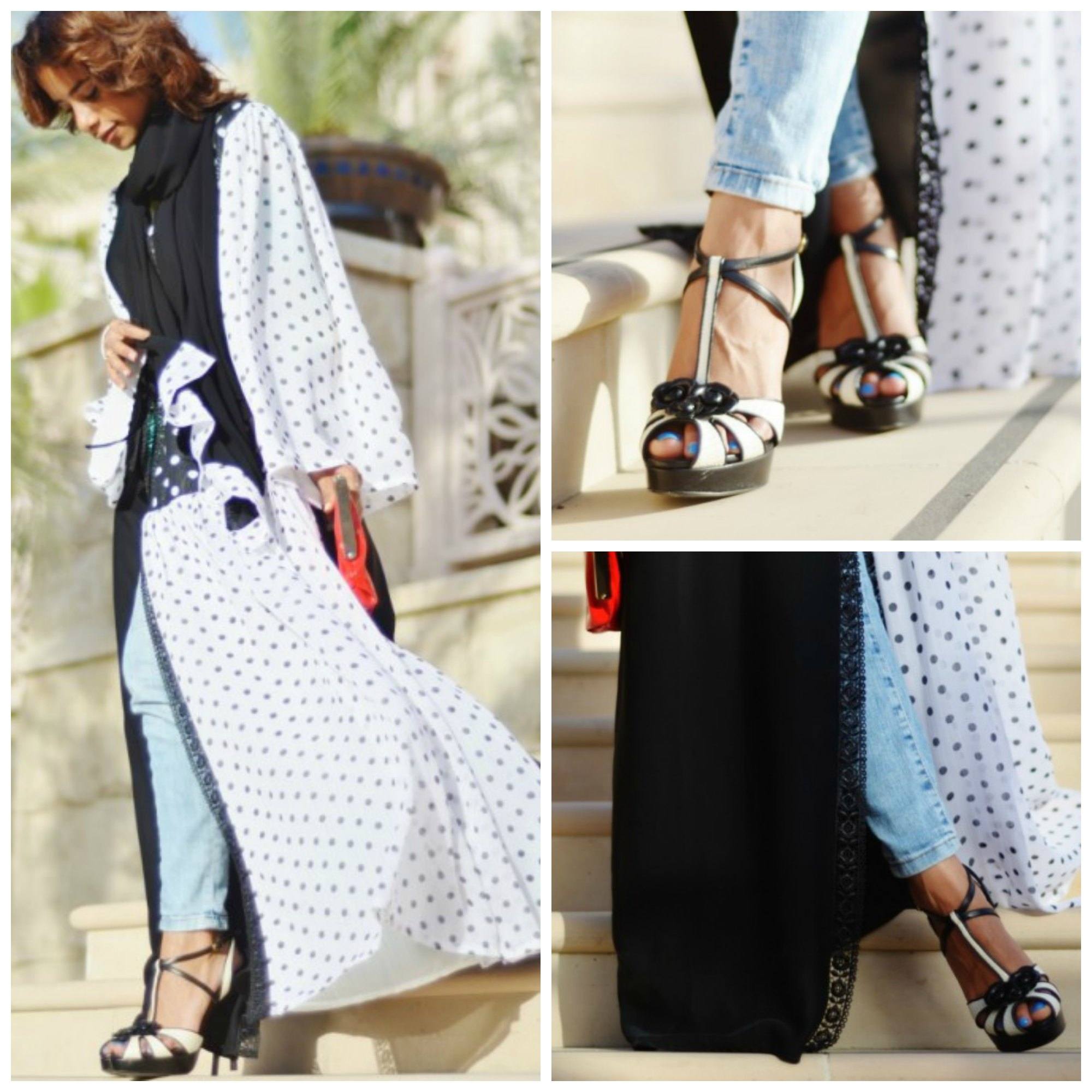 ↓ 7 – Modern Abaya and Bold Heels
Add a touch of bold colour to your abaya and combine it with matching heels. You'll love the final look as it'll be truly bold and beautiful!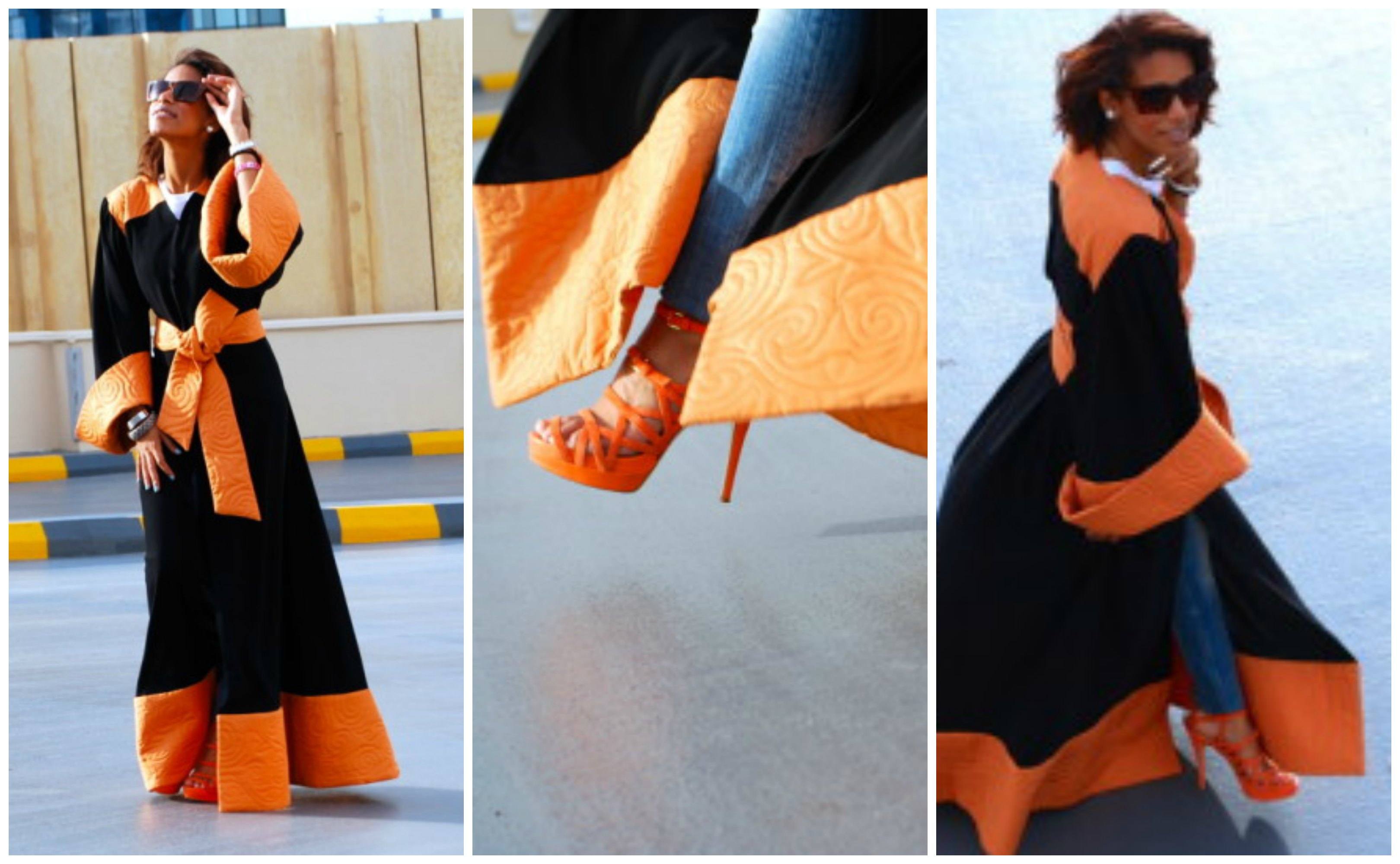 ↓ 6 – Cape Style Abaya with T-bar Strap Heels
How gorgeous is this abaya! It looks simply ravishing and is sure to make you the star of any event that you wear it to. You should also have a look at our popular post on Dubai Style embroidered Abayas.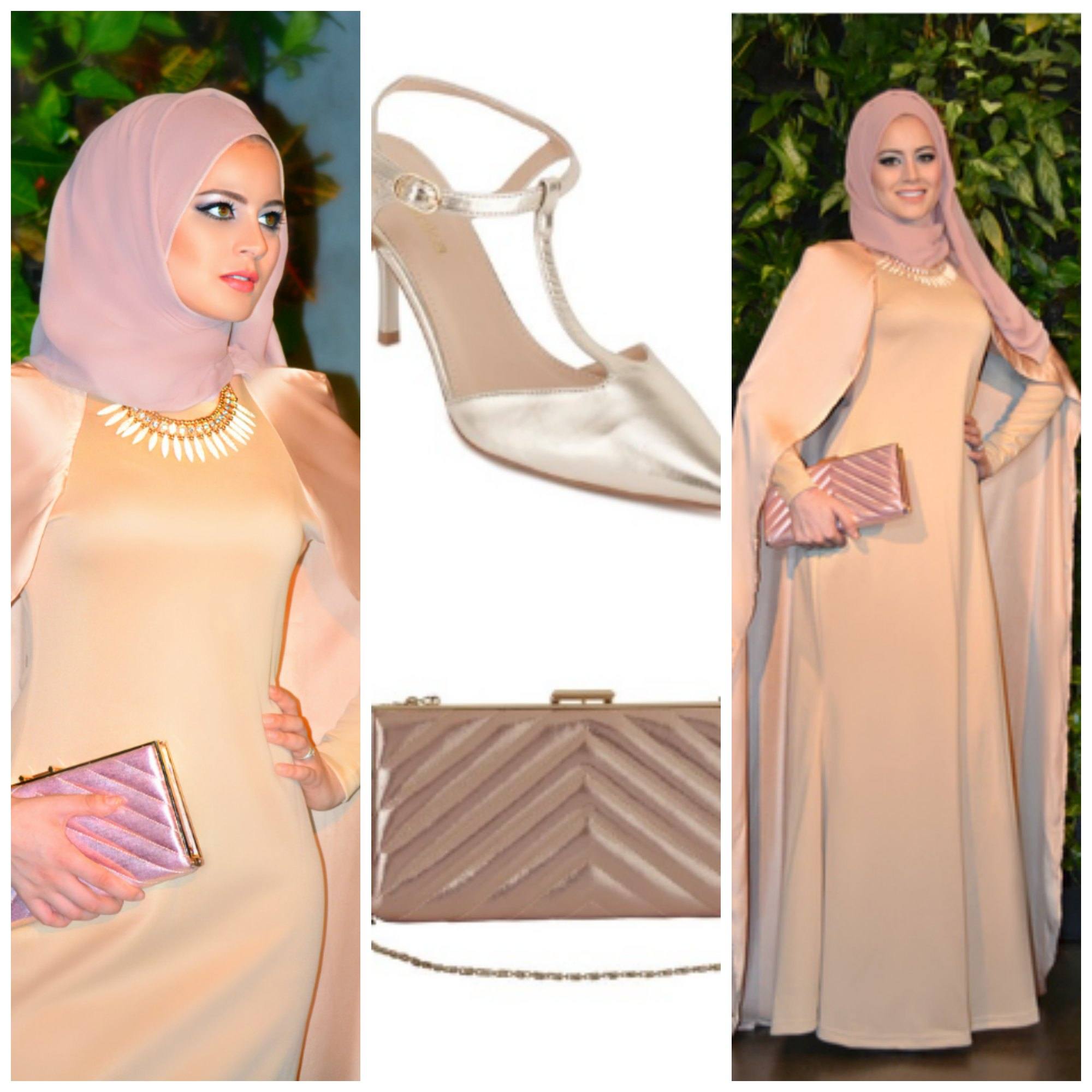 ↓ 5 – Vintage Abaya with Floral Shoes
Vintage looks are always amazing, no matter what the occasion!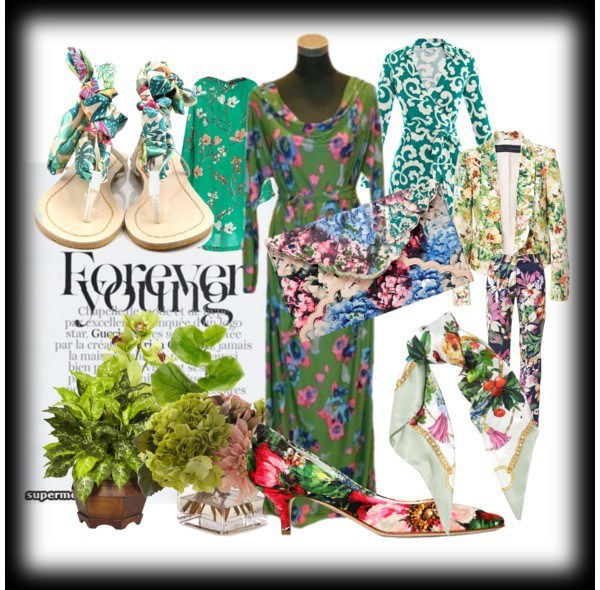 ↓ 4 – Fresh and Fun Spring Abayas
Micheal Kors Eliza Leather Wedge Sandals:
Via
Wear the Wedges shown above with a floral abaya for Spring.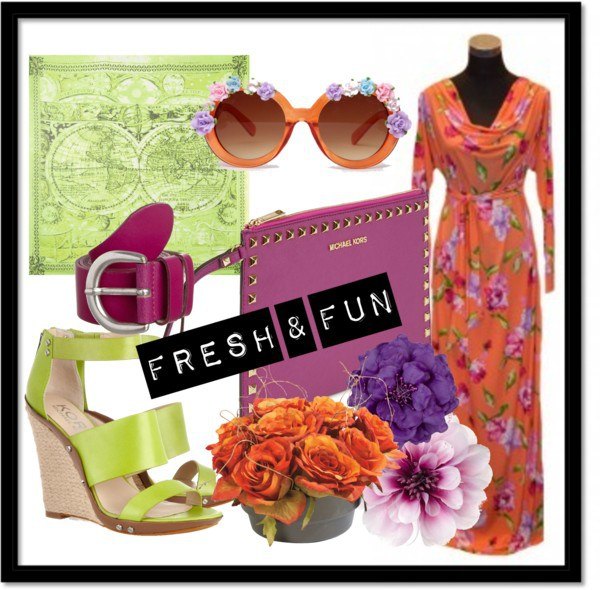 ↓ 3 – Abaya and Flip Flops for Dubai Safari
The turban hijab, belted abaya and flip flops are the perfect combination for your safari trip.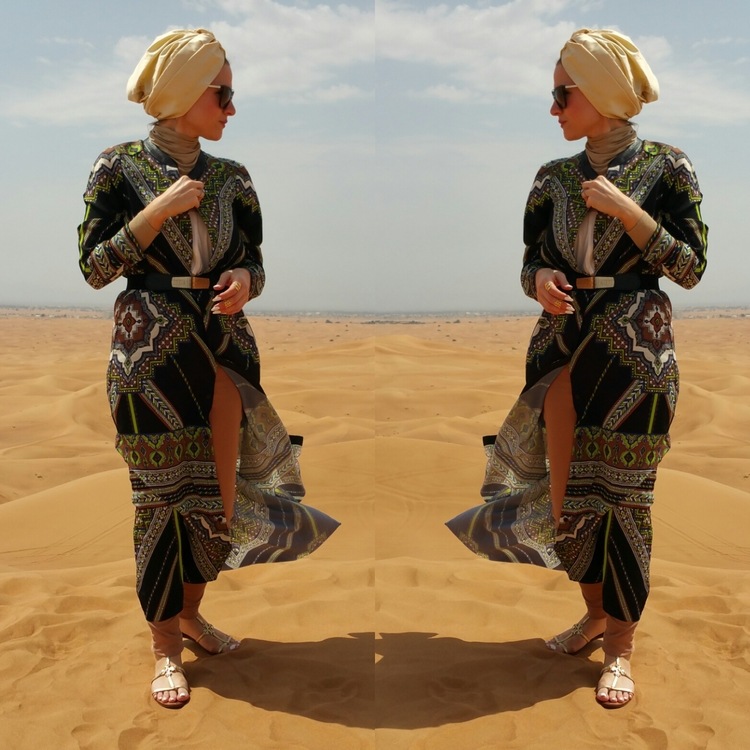 Via
↓ 2 – Black Kimono Infinite Abaya and Moroccan Flat Shoes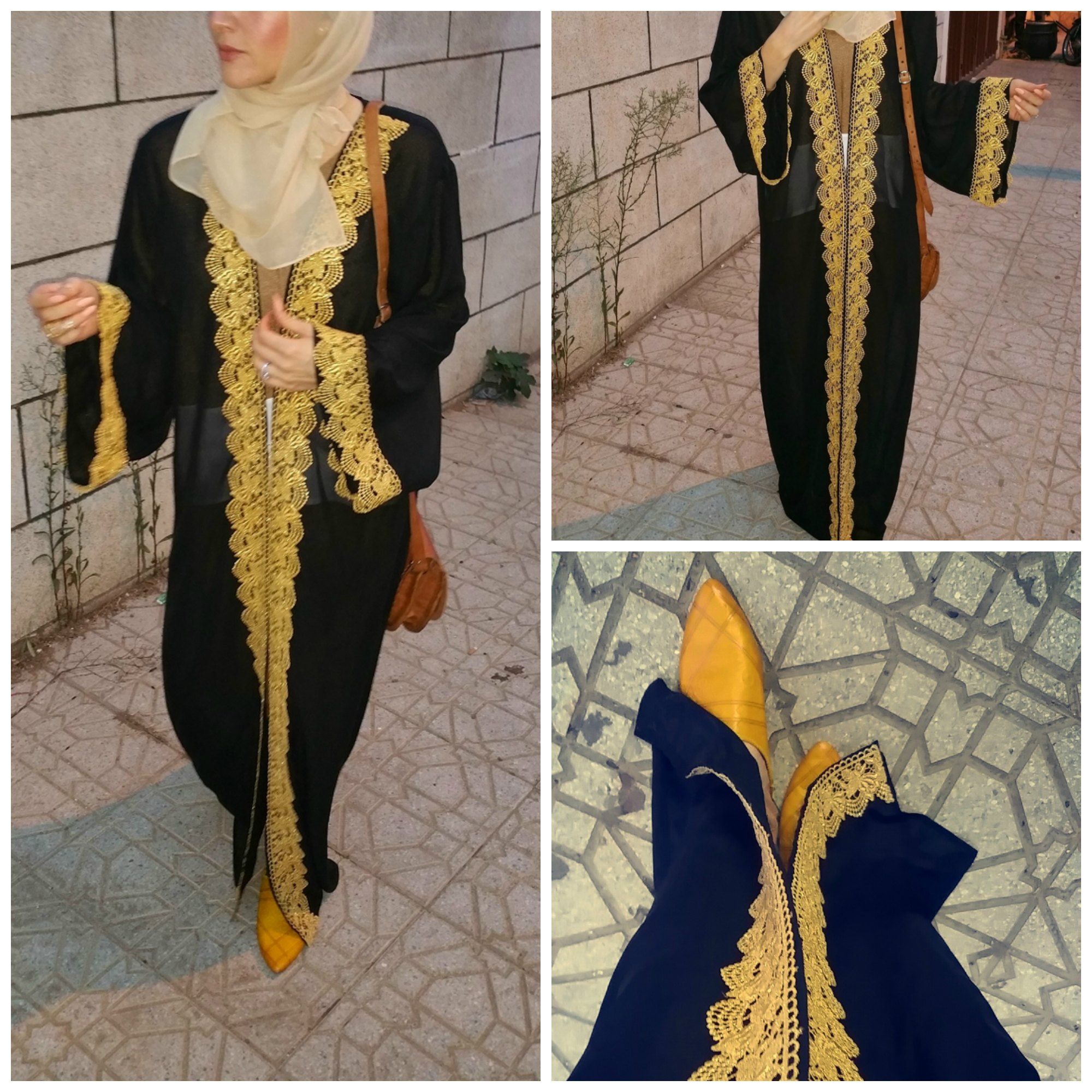 Via
↓ 1 – Blue Wedding Abaya and Glitter Shoes
A royal blue abaya is perfect for wedding functions. Moreover, this colour looks great on every girl so for the next wedding, wear blue abaya, matching hijab and some glittery golden jewelry and matching heels. The use of body jewelry here is simply amazing.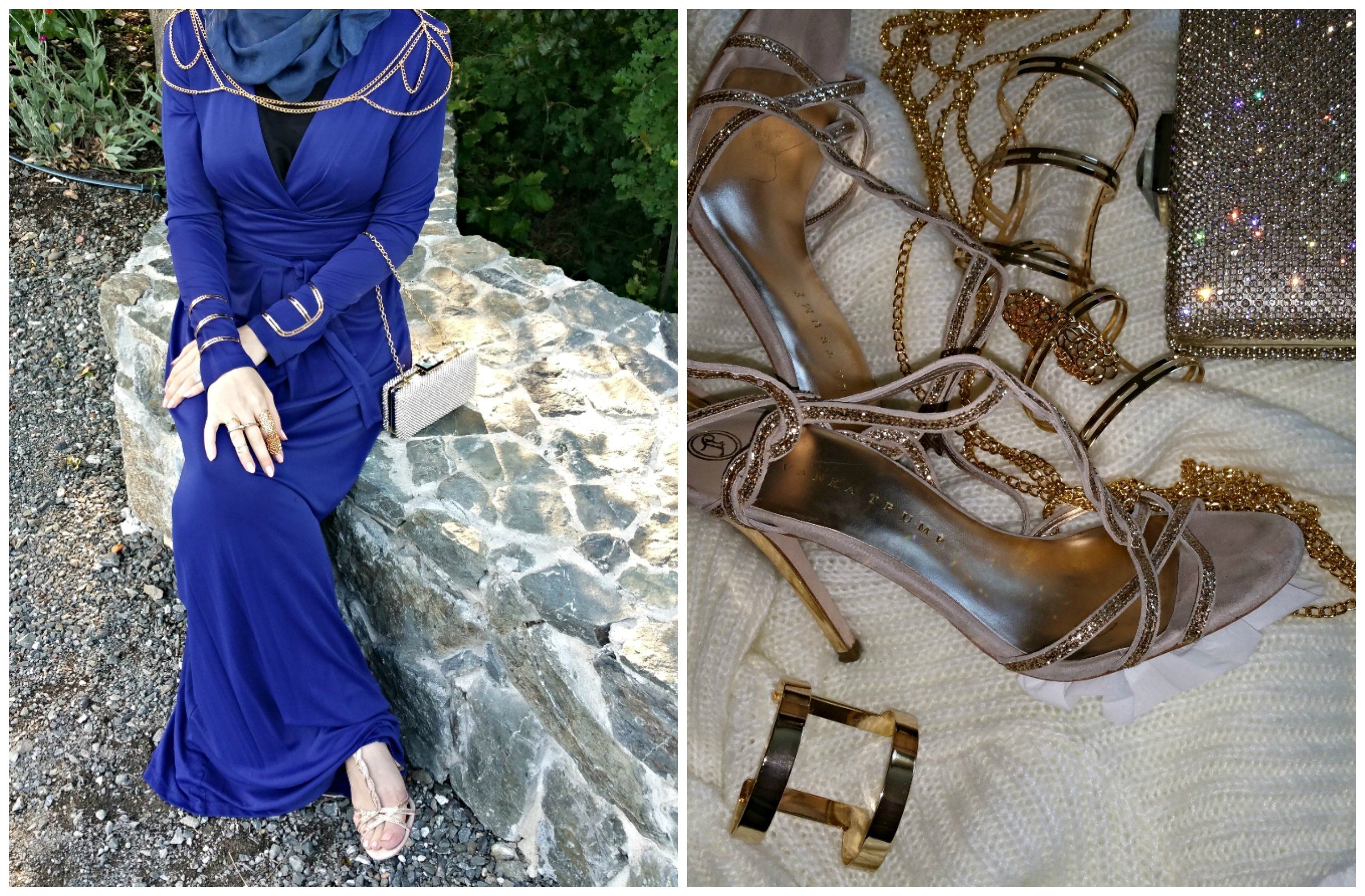 Via