Outfit Trends brings you the 10 Most simple hijab Paris tutorials every Muslim hijabi girl can do in a minute. Make sure that you go through these simple tips of Paris hijab style as we will be discussing some of the latest and most trending looks. A hijab can be styled in different ways. Of course, you can wear it or accessorize it with different cool accessories, which is why last time, we talked about the 25 most awesome ways to accessorize your hijab.
It all depends on your choice, as there is an unlimited variety of hijab styling. For example, the Paris hijab look is very famous and quite old. Since hijab has been famous worldwide and people from different regions wear it, different hijab styles have originated. Preference and personal choice matter the most. It would be best if you decided what style suits you the best. Young ladies who wear hijab and go out daily and are looking for different ways to style their hijabs should try the Paris hijab style, too, since you must bring change in your style.
How to Wear a Paris Hijab
We all know that hijab illustrates the modesty of the women. Muslim women wear hijab around the world. Each one chooses the style they are comfortable in. Styles vary from region to region. If you want to boost your personality and confidence, go for the Paris-style hijab. Try different hijab materials and colour combinations each day. There are different fabrics and designs available in the markets. Turban Paris hijab is also very famous among teenage girls.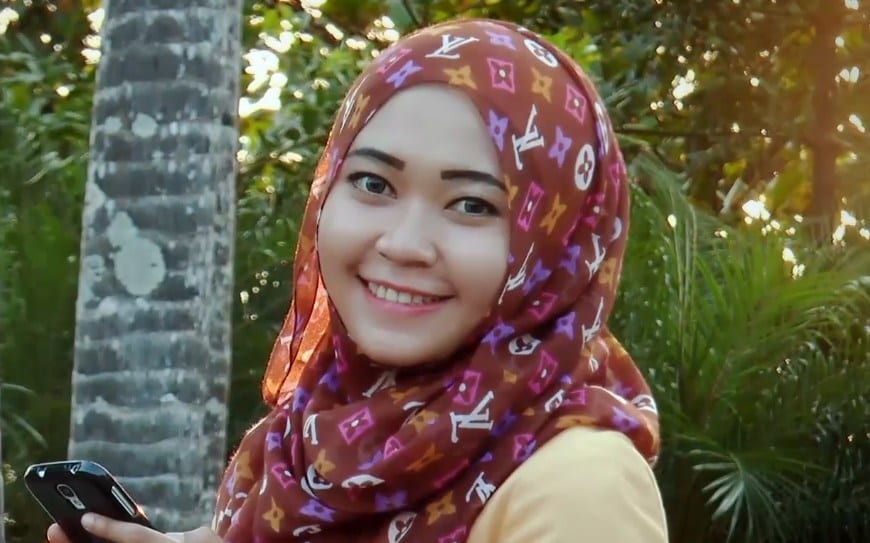 In one of our recent posts, we also talked about the simple Turkish-style hijab tutorial. Paris hijab style is similar in that this, too, is very simple yet stylish. It will surely bring out the best in you. You can style the hijab by watching some tutorials online. Paris's style of hijab is also very neat and trendy.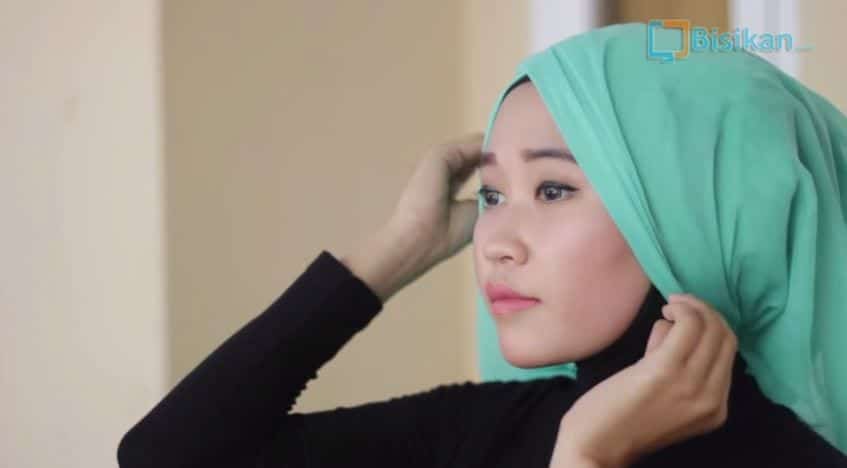 Office-going women can style this in different ways. Check here for chic ideas for wearing a hijab at work. We have some options for you that will help you style your hijab. Go for the most presentable look. The basic Paris style is a square hijab, so you must fold it, kee,p the longer side on the back, and tie it right there. You don't need to tie it with the pin.
Paris has also been famous for providing some good quality fabrics. Women in Paris are very fashionable and love to create their style. They are really smart at it. This is why all ladies and young girls have opted for the Paris style. They know how to carry the style and have a good sense of styling. The trend of hijab is very old and started in the Arab times. Since then, it has spread all over. Wearing a hijab adds beauty and grace to one's character and personality. There are plenty more hijab styles that women and young girls wear. Such as Turkish hijab style, knotted hijab style, Arabic hijab style etc.
Following are the ten most easy Paris hijab tutorial images that you can do easily.
↓ 10 – Pinned Hijab
↓ 9 – Segiempat Hijab Paris

↓ 8 – Gaya Berlapis Style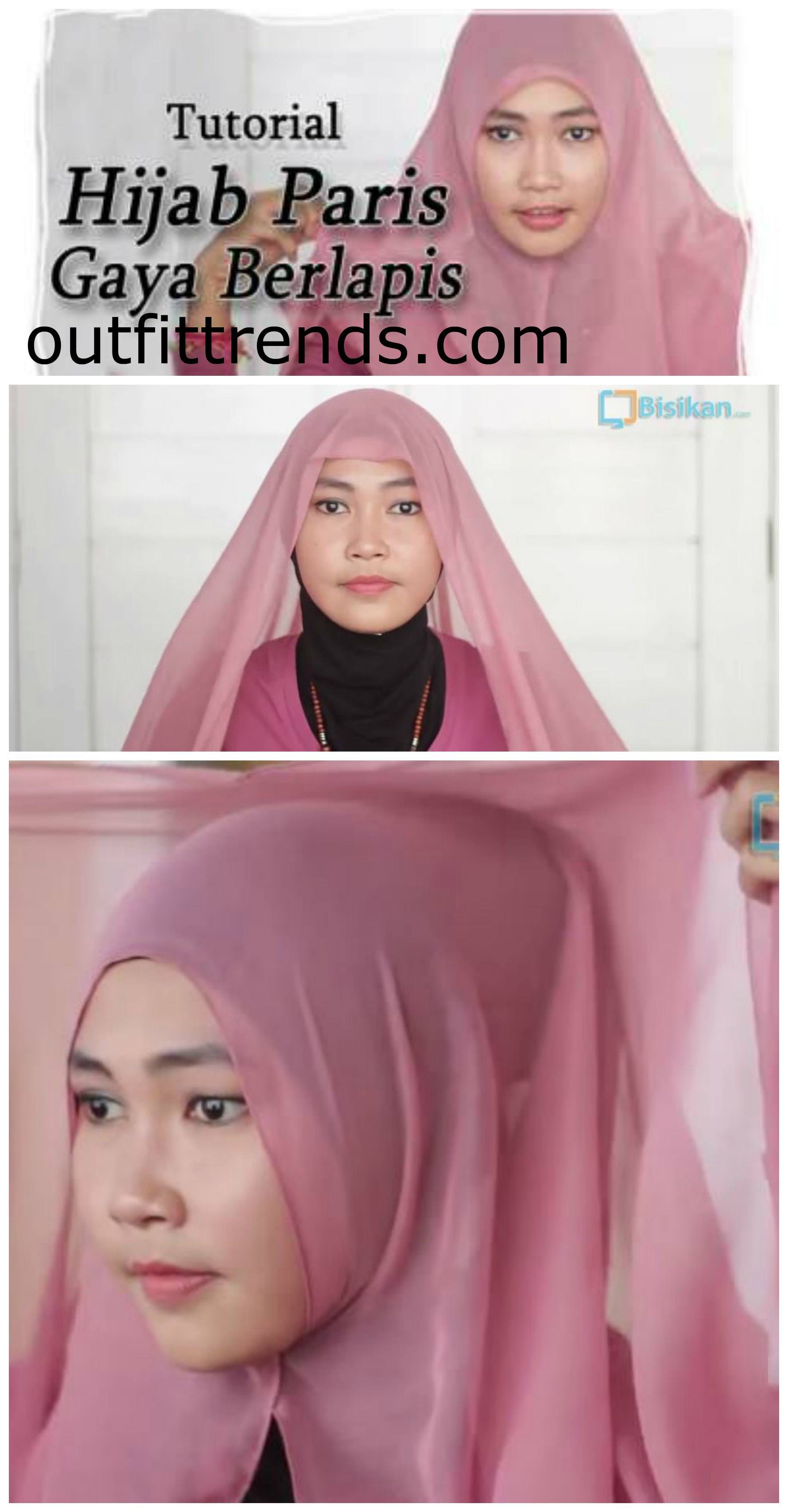 ↓ 7 – Hijab Style for a Small Face.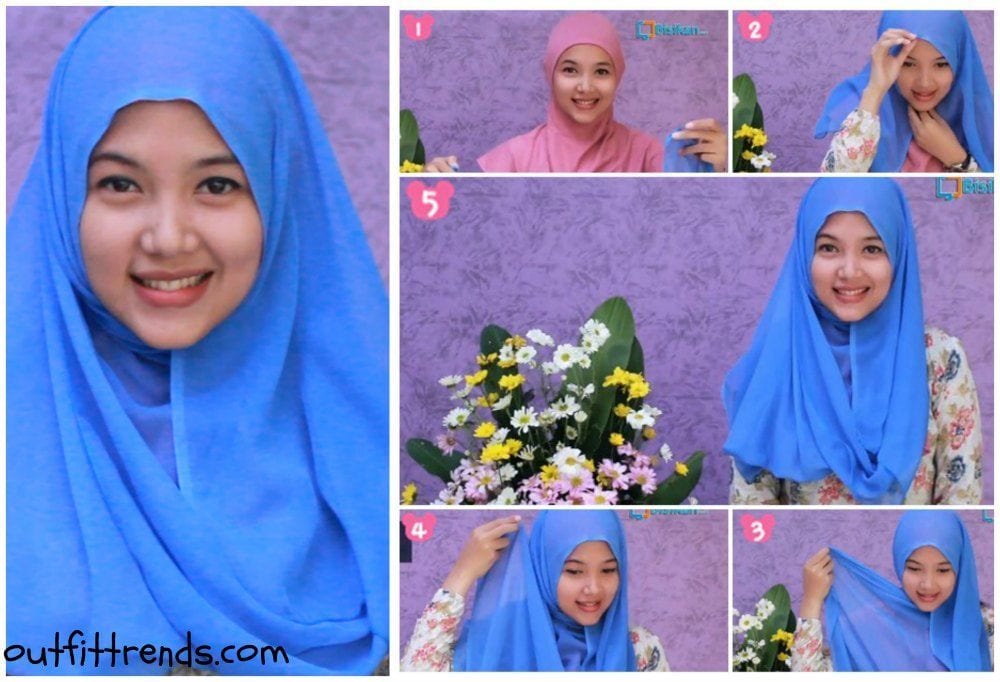 ↓ 6 – Segi Empat Turban Hijab Tutorial Simple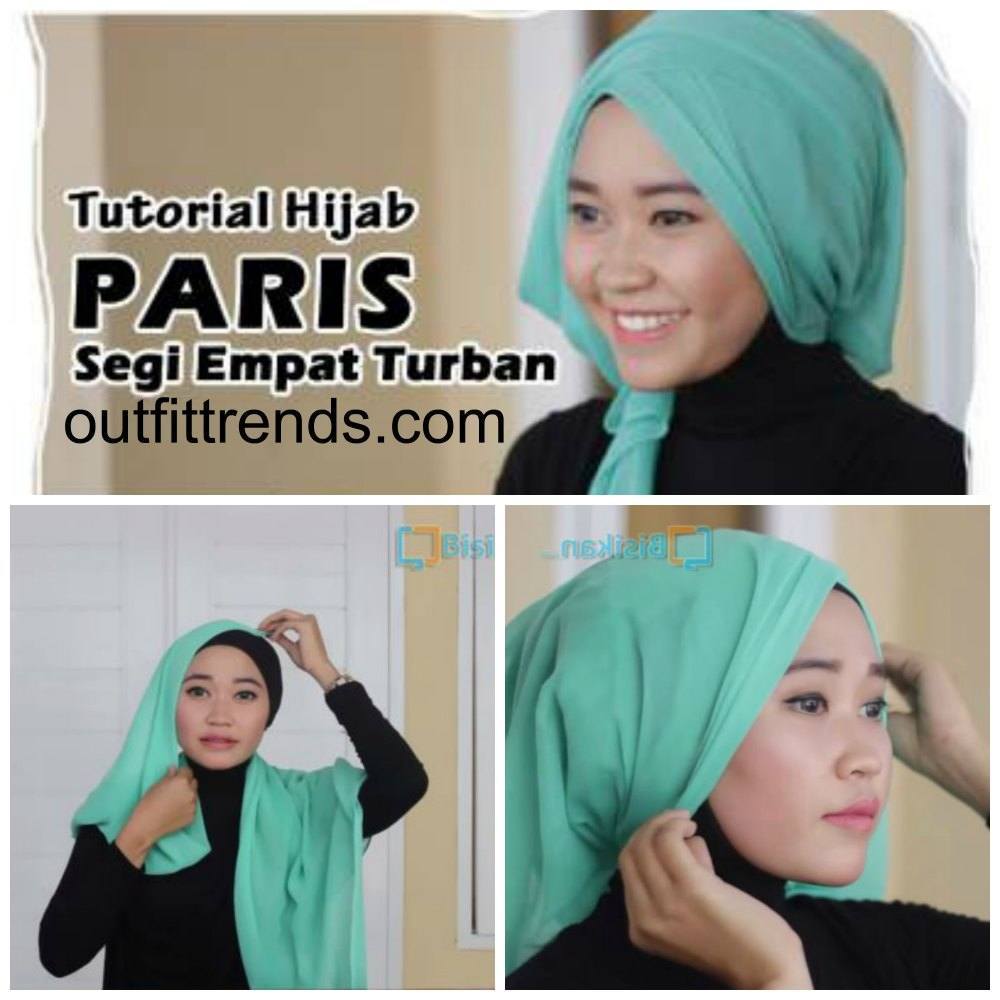 ↓ 5 – Model Simple Style

 ↓ 4 – Designer Hijabs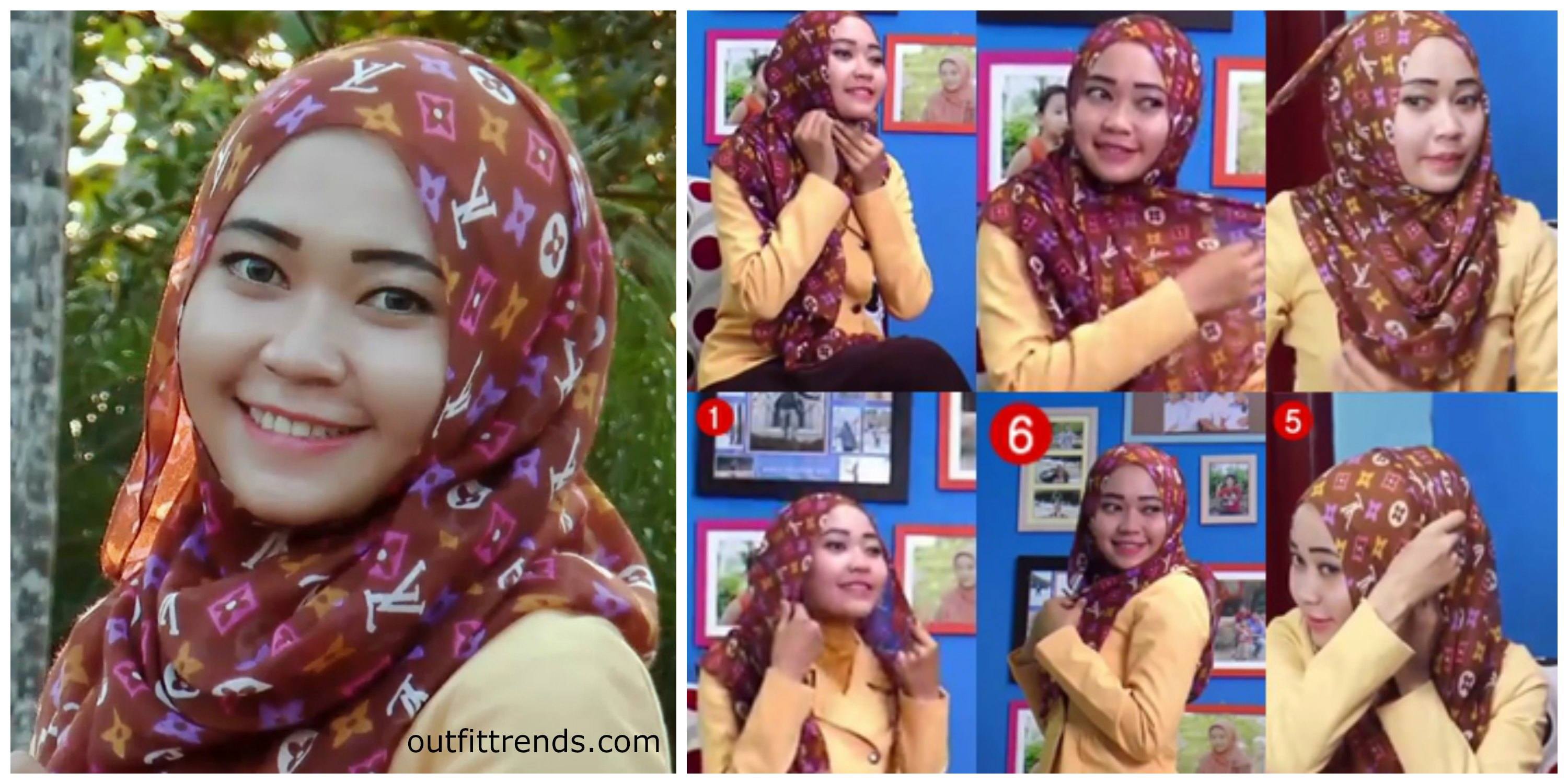 ↓ 3 – Hijab Tutorial for Round Faces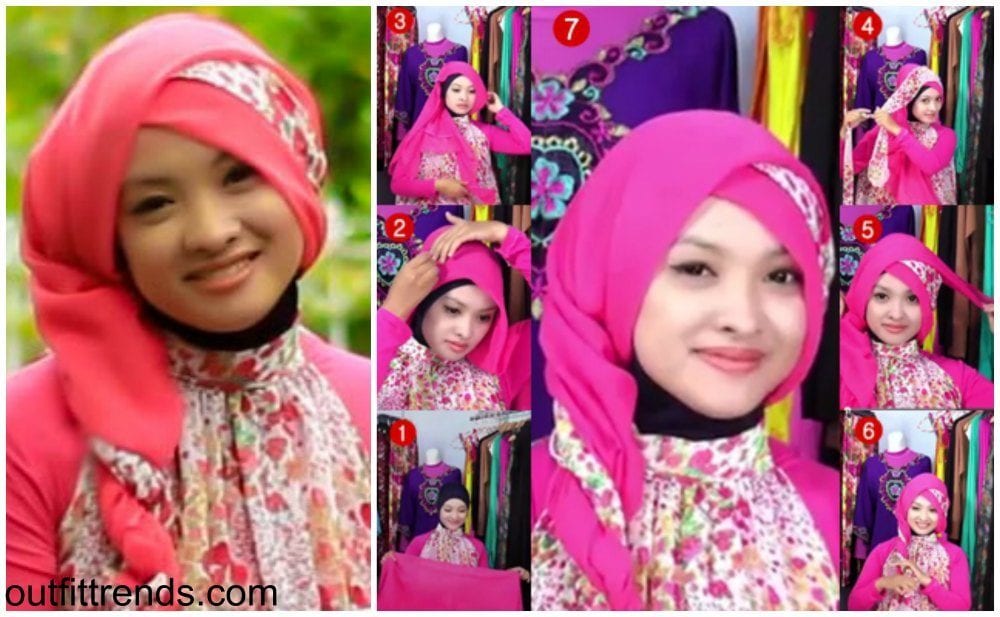 ↓ 2 – Gaya Ikat Tutorial Hijab Paris

 ↓ 1 – Step-by-step Hijab Wrapping Tutorial