Ever wondered how non-Muslims celebrities look in Hijab? Which all Hollywood celebrities wore hijab Islamic outfit? Check out this collection of some top grossing actresses and politicians who wore hijab.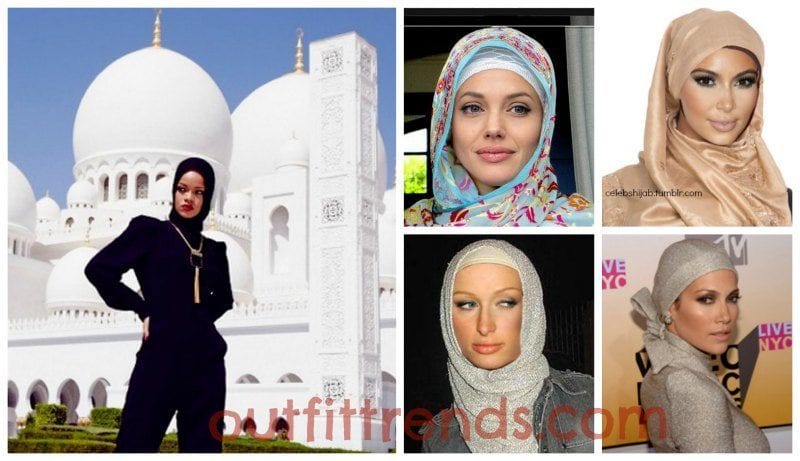 #1 – Kim Kardashian In Islamic Outfit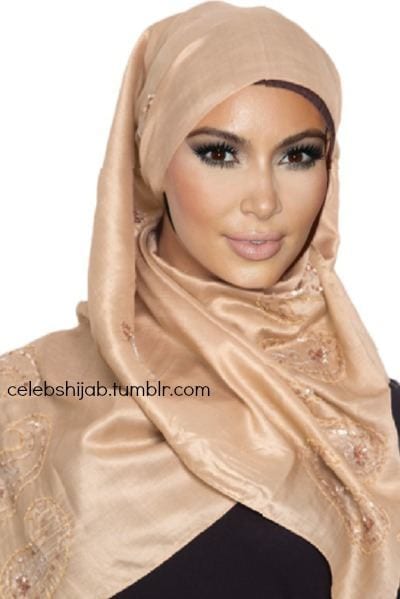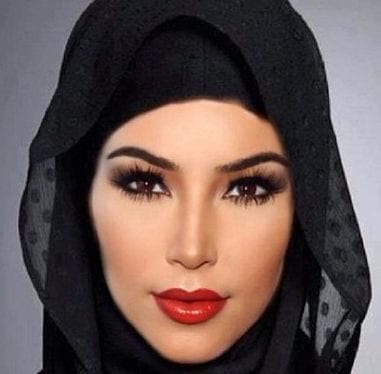 #2 –  Jlo in Islamic Outfit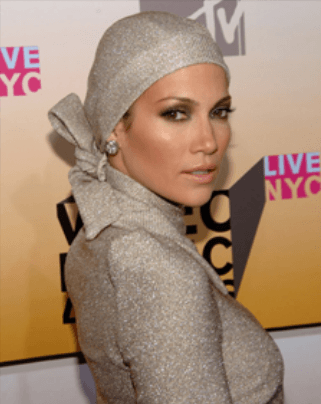 #3 – Paris Hilton in Hijab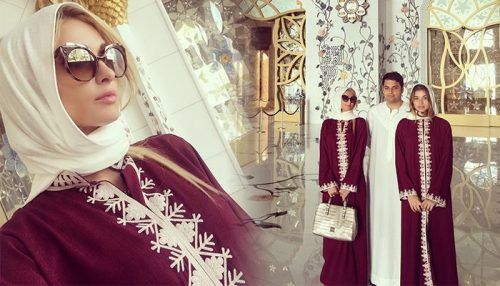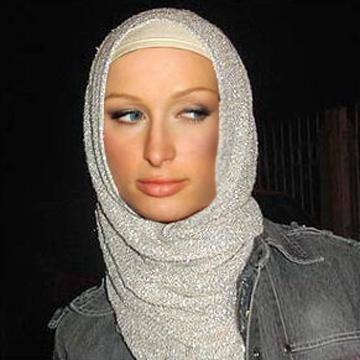 #4 – Angelina Jolie in Islamic Head Scarf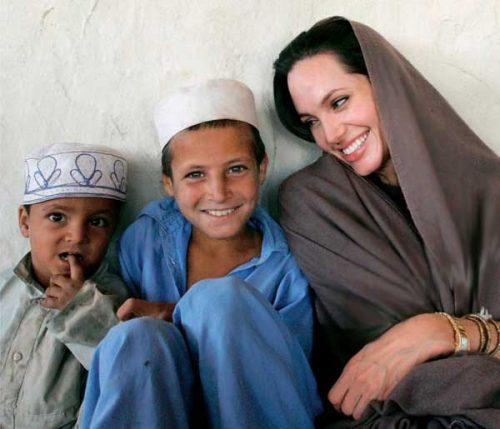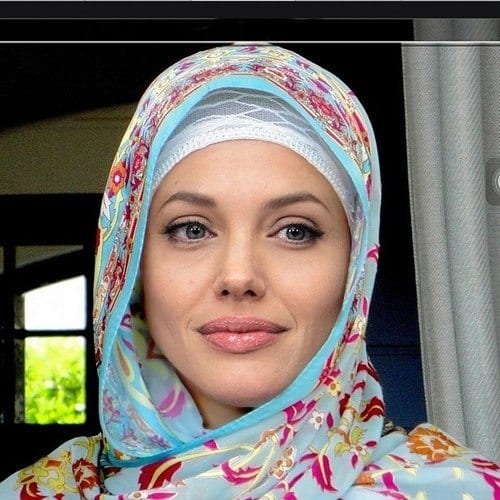 #5 – Rihana in Hijab.
After this photo-shot in Sheikh Zayed mosque, Rihanna was reportedly forced to leave the mosque because of violating the sanctity.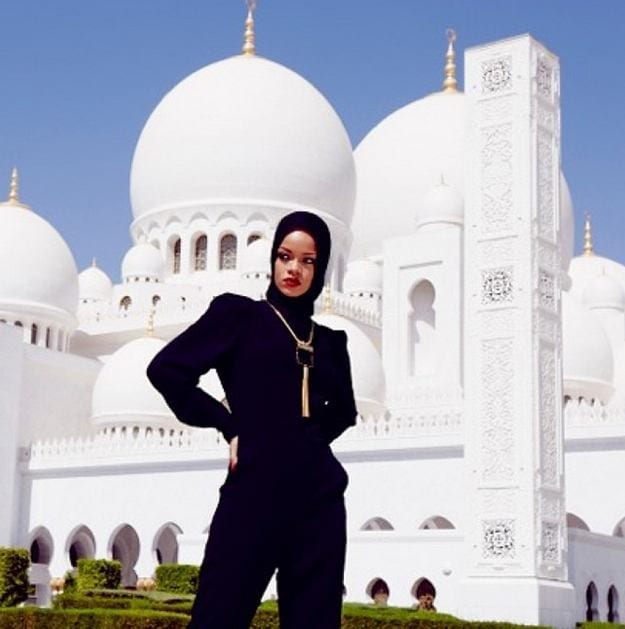 #6 – Queen in hijab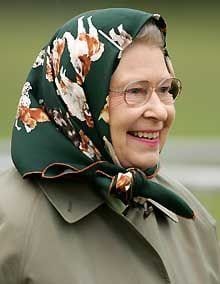 #7 – Hillary Clinton In Hijab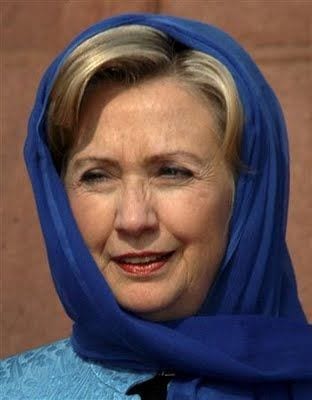 #8 – Kate Middleton in Islamic dress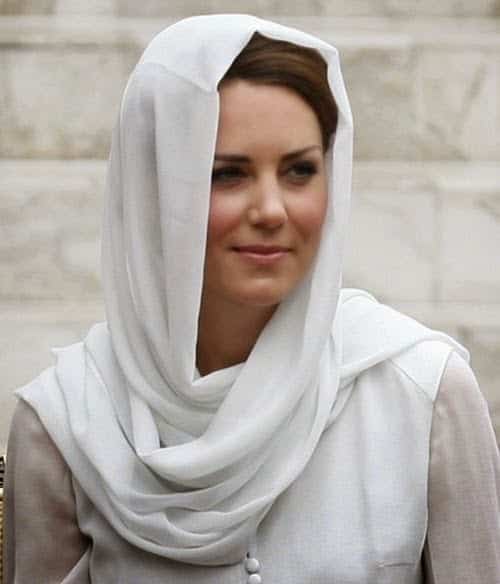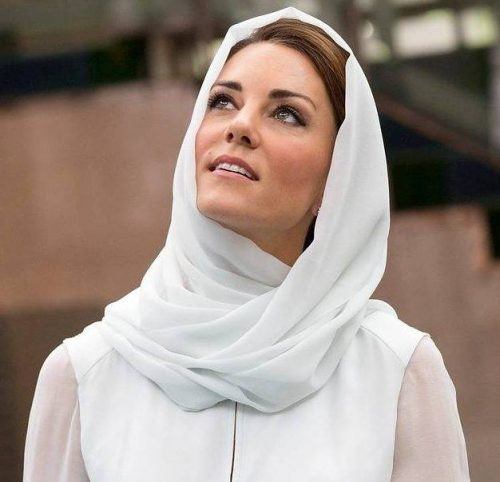 Here's another simple but beautiful look of Kate Middleton from the 2019 Royal visit to Pakistan. She wore this gorgeous green shalwar kameez and headscarf on her visit to Badshahi Mosque in Lahore.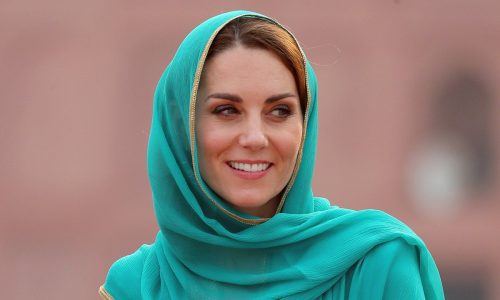 #9-10 – Kendall Jenner and Gigi Hadid wearing Hijab in UAE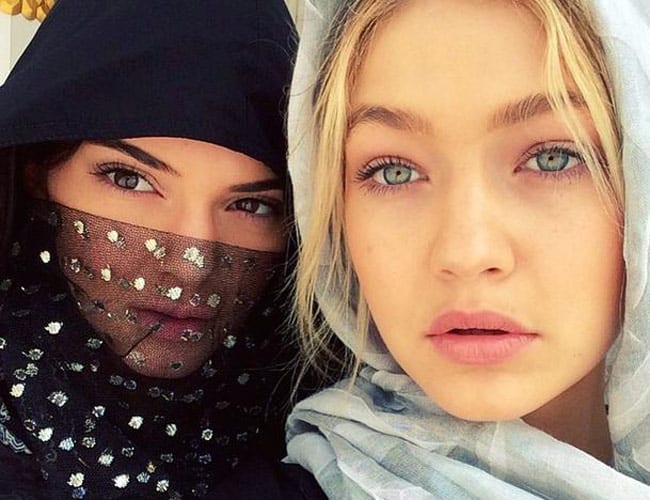 #11 – Jacqueline Fernandez Wearing Hijab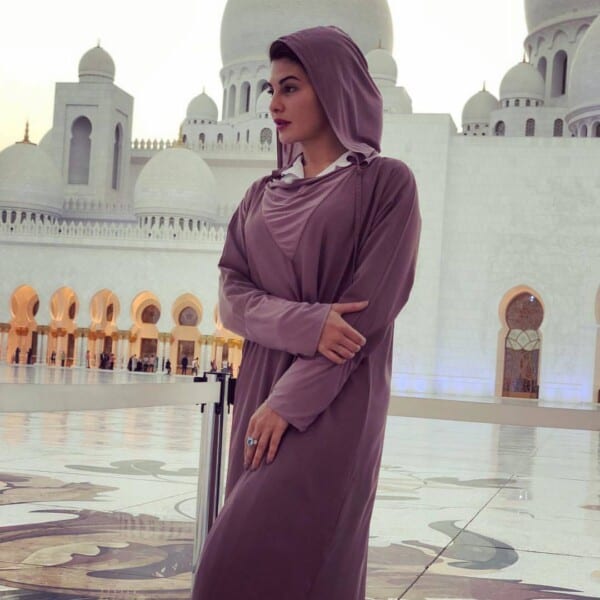 #12 – Famous Instagram Sensation Amanda Cerny Wearing Hijab
#13 – Gigi Hadid and Selena Gomez Wearing Hijab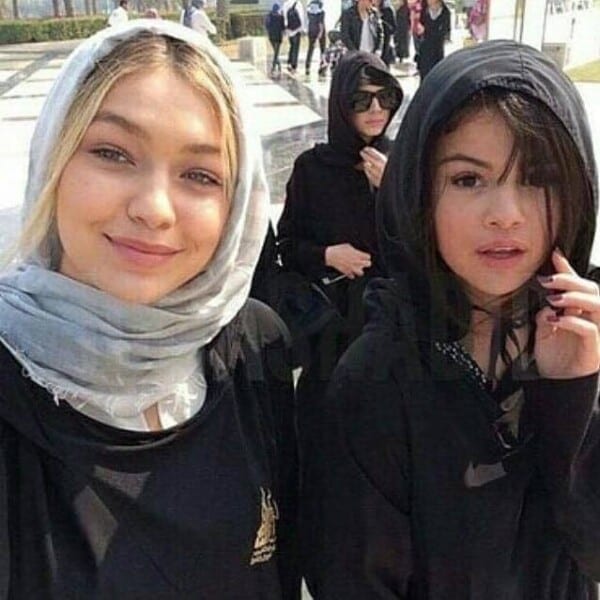 #14 – Lindsay Lohan in Islamic dress
#15 – Avril Lavigne In Hijab and Abaya