Fancy Abaya Designs- In this modern world of fashion and colors, Abayas are a symbol of grace, elegance, and style. An Abaya is a piece of clothing that covers a woman from head to toe in a loose flowy garment. The women of religion Islam mostly from all over the world often wear abayas.
Muslim women love to wear abayas because it helps them follow their faith and also look modest.  With the upcoming changes in the fashion industry, there has been a drastic increase in the designs and colors of Abayas as well, which has given relief to Muslim women. Because of their increasing popularity, many fashion designers include abayas in their collections. Abaya designs are a combination of unique ideas, dark colors, latest cuts, and traditional themes. These days, women love to wear them in a wide range of bright colors, which gives a graceful and elegant impression. It is not only a sign of Muslim women's modesty and grace but also a means of differentiating them from all other women.  All the Muslim fashionistas looking for the latest style fancy abaya designs and ideas on how you can wear them to look glamorous, this post is for you!
Latest Fancy Abaya Trends
Now the question arises, which abaya designs are popular and how Muslim women wear them? Here we have discussed some of the beautiful patterns and styles in abayas that are very popular today and how you can wear them. So grab yourself a cup of tea and scroll down to see some of the best Abaya designs that we have put together for you.
Here are some helpful tips for you.
Prefer wearing refreshing colors in the daytime and warm tones at night time.
Style up your abaya outfits by adding a fancy belt.
Opt for a shimmery hijab with a plain abaya to make it look fancy.
Accessorize your entire look by wearing a broach, head jewelry, or even earrings.
For weddings and events, buy abayas with heavy detailing, embellishments, and sequins.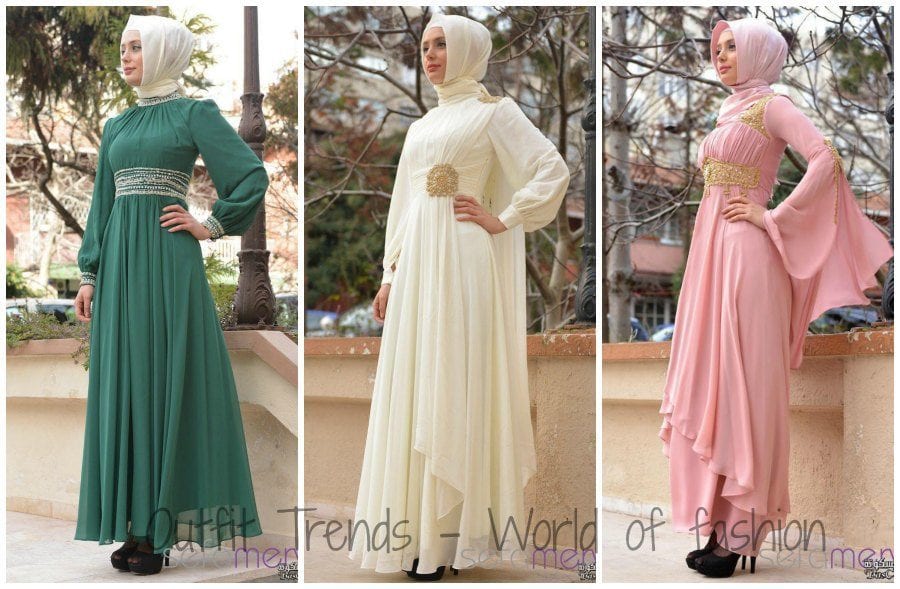 Outfit Trends brings you 27 trendy, fashionable abayas this season. Stay focused on getting some highly valuable tips on what Abaya style you can get this season to stand out and look THE BEST.
↓ 27 – Ruffled Elegant Abaya
A ruffled abaya is very popular among Muslim women who like ruffles on the sleeves and front of their abaya. There are usually layers of ruffles present on the front of the Abaya, which makes it look exquisite and beautiful. It has a flowy look to it, which represents modesty and grace.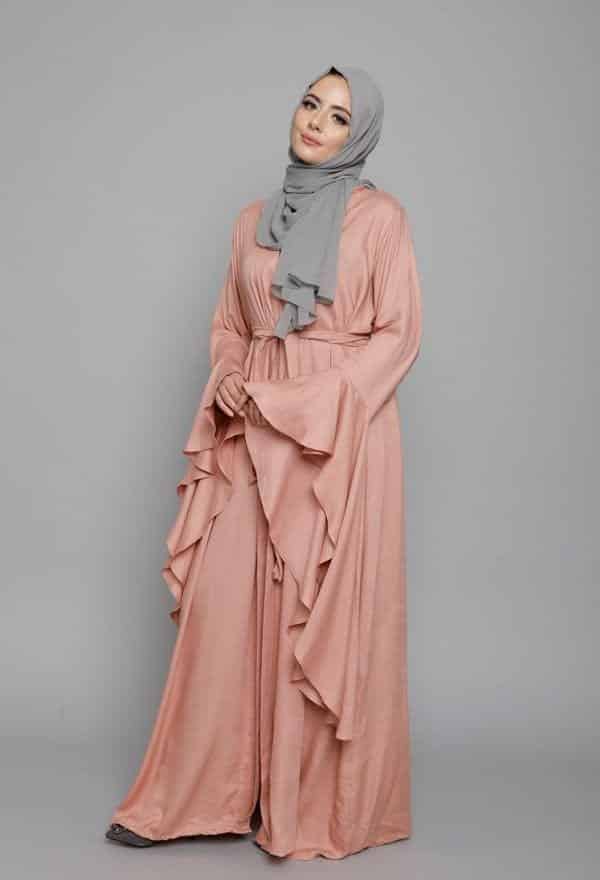 ↓ 26 – How To Wear Gown Style Modern Abayas?
Frock or gown style abayas are flowy, gorgeous and usually come with a belt. These abayas can also have glittery work on them as well as sequins and gems depending on your liking and taste. You can also go with a simple one and style it with a shimmery hijab.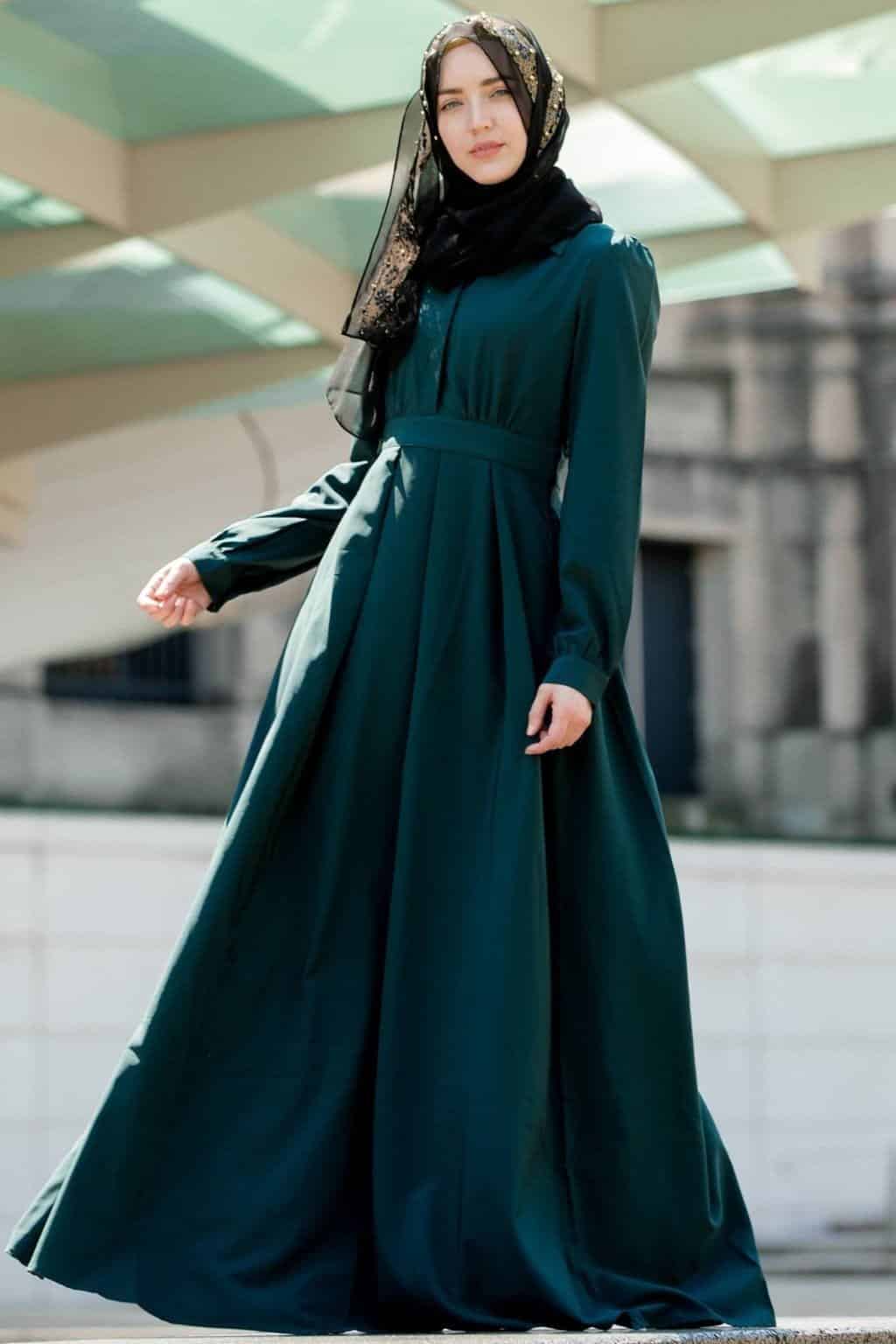 ↓ 25 – Butterfly Abaya
Butterfly Abayas, as their name suggests, are designed in such a way that they give a butterfly-like look. Their sleeves, instead of being separate, are attached with the abaya's fabric itself to provide a more feminine and comfortable effect.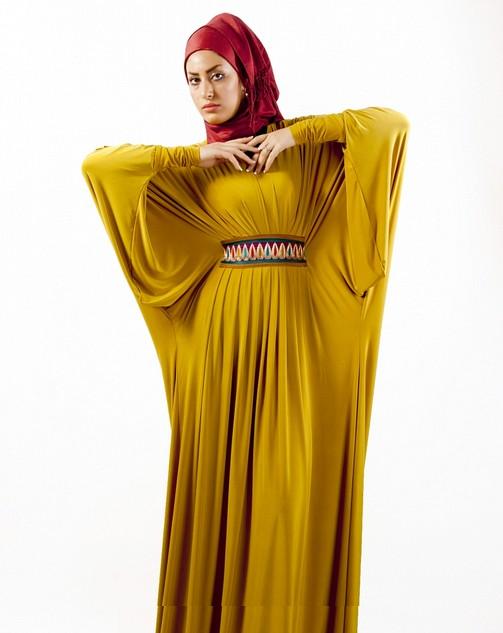 ↓ 24 – Turkish Coat Abaya
This abaya is very different, visually as well as aesthetically. While its origin is Turkish, it looks more like a long trench coat with buttons down the front. This type of abaya is preferred by working women who want to wear a fancy abaya while being in their comfort zone as it enables them to walk freely and comfortably. You should pair these abayas with one of our Latest Turkish Hijab Styles for the perfect combination.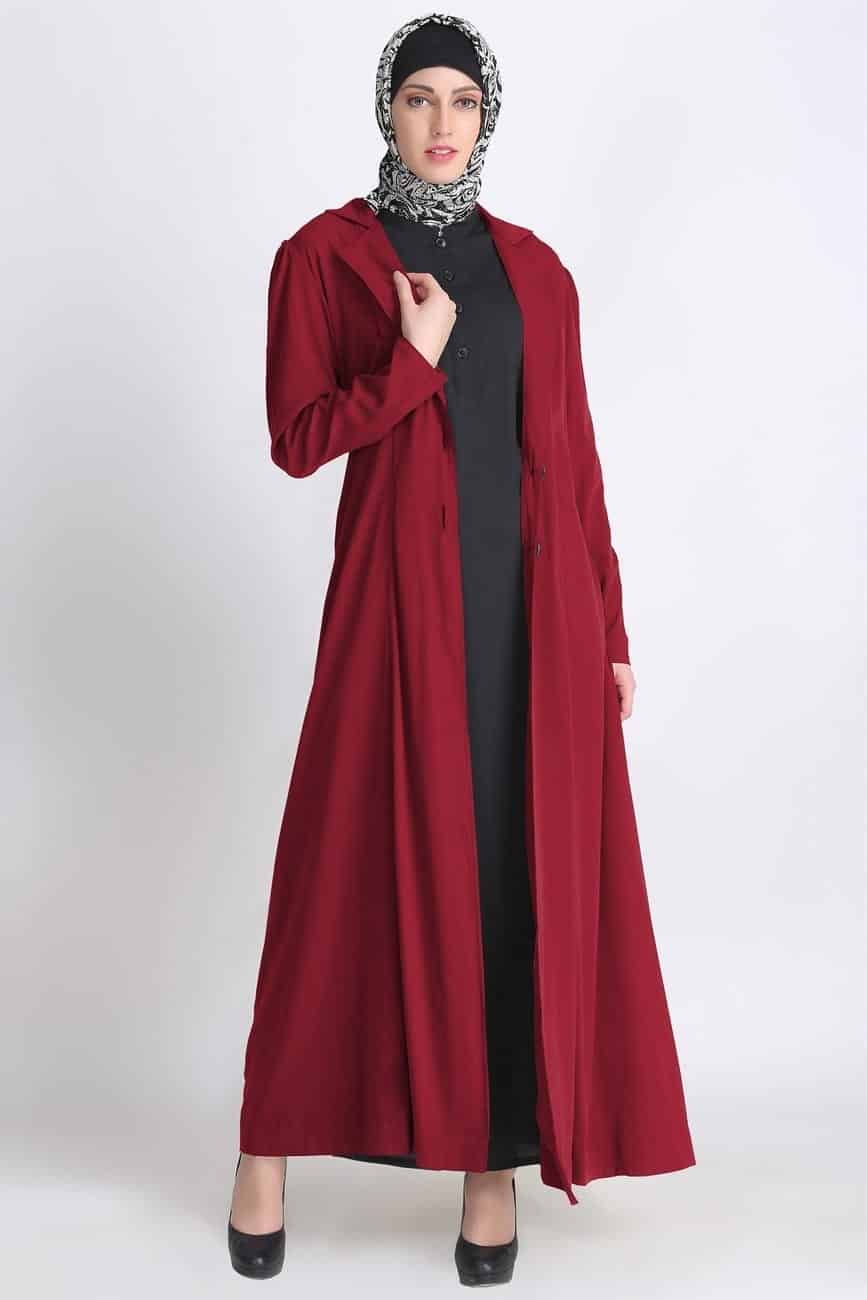 ↓ 23 – Abaya with Sneakers/Joggers
Another great way to style your Abaya is by wearing it with sneakers. Many leading Muslim fashionistas have created this look, and we cannot help but say that it looks awe-inspiring! You can make this look with any Abaya that you have available while pairing it with your favorite pair of sneakers or running shoes. Muslim women who are interested in the fields of sports or health and fitness have been seen creating this look more often.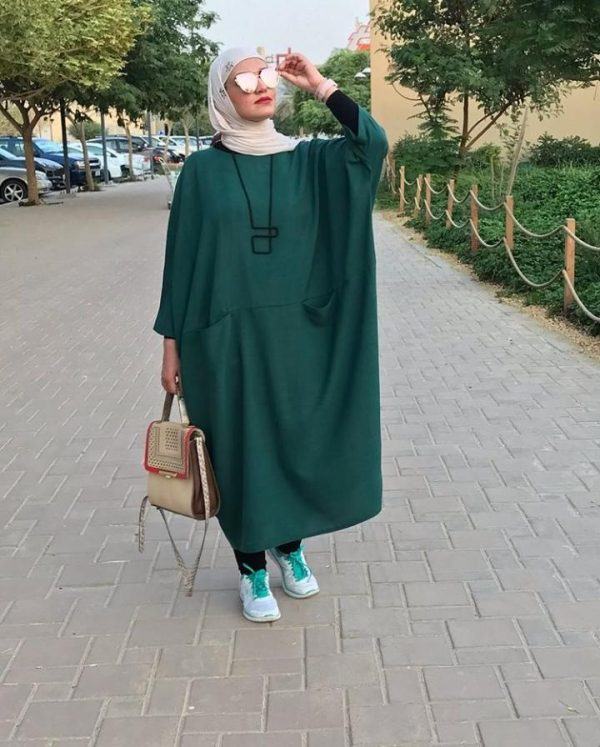 ↓ 22 – Denim Abaya
Denim has never been out of trend. Women also love denim abayas because of their trendiness. These abayas usually have buttons running down the front. They are made of dark blue or light blue denim materials. Some of them also come in frock shape with multiple tiers. You can style them with a matching black, red, or white headscarf, and you are good to go!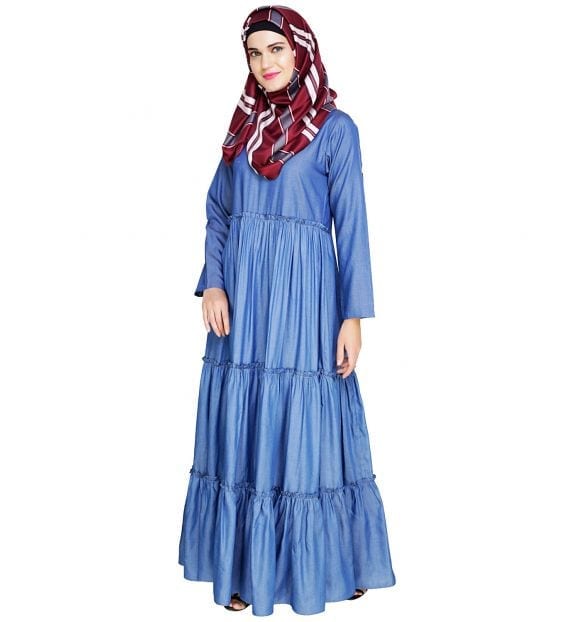 ↓ 21 – Kaftan Abaya Style With Front Knot
The most popular abaya design is the Kaftan Abaya style with the front knot. As we know that kaftan is considered to be evergreen and popular abaya style. Mostly kaftans are adorned with beautiful embroidery work along with cuffs and borders.
The kaftan abaya style is designed in a double shirt. The neckline of kaftan is available in a v shape, and it is prevalent among women. Now the question is that where should you wear this beautiful kaftan abaya? Well, I recommend that you wear this style of the abaya as party wear or formal wear and it can even be styled for attending weddings.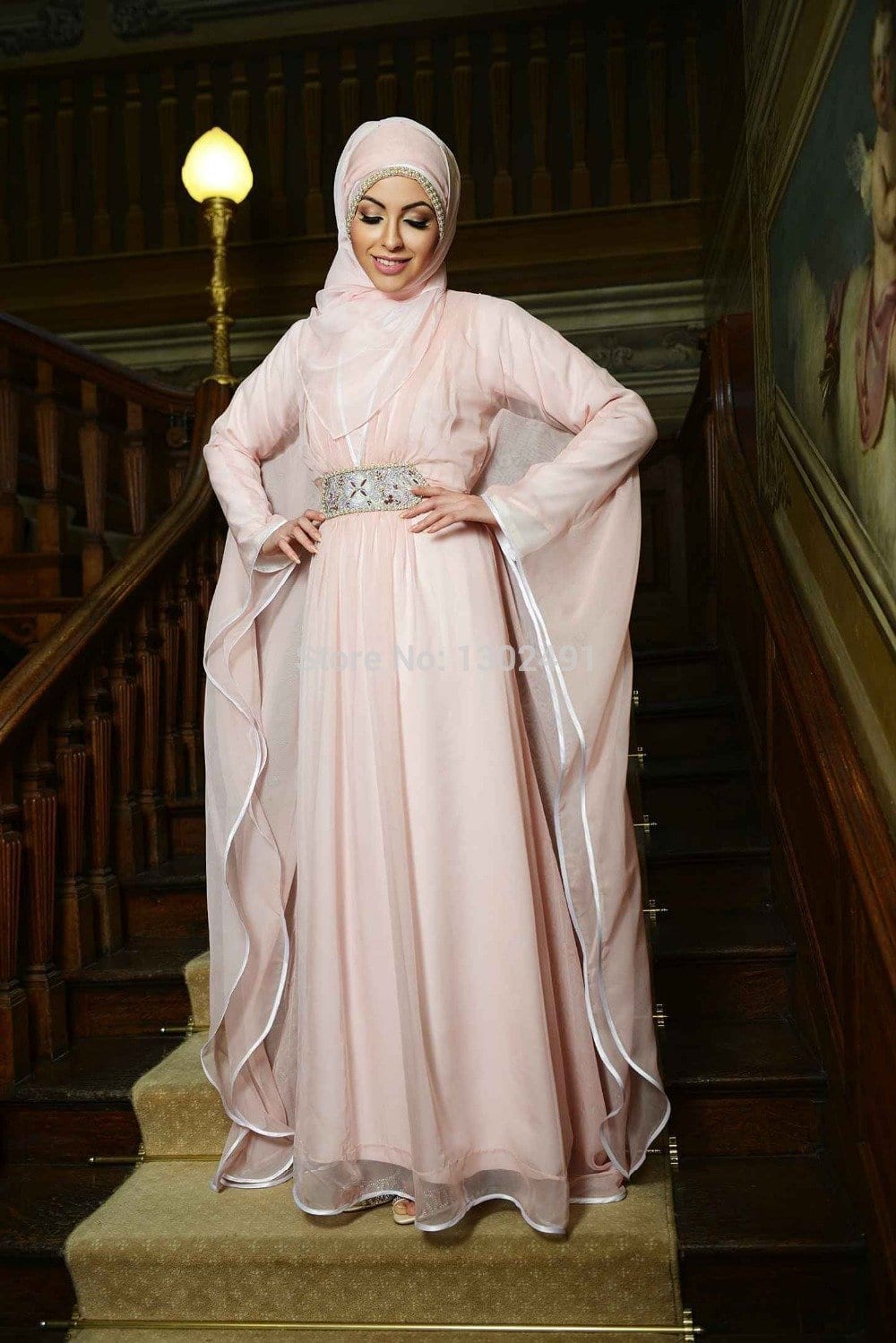 ↓ 20 – Layered Style With Open Sleeves
A popular design is an abaya in a layered style with open or loose sleeves. If you want to have an impressive and elegant look, then you should wear this style of abaya with a beautiful hijab. In this design, the cutting is done in a unique layered pattern. Apart from this pattern, loose sleeves are adorned with beautiful thread-work.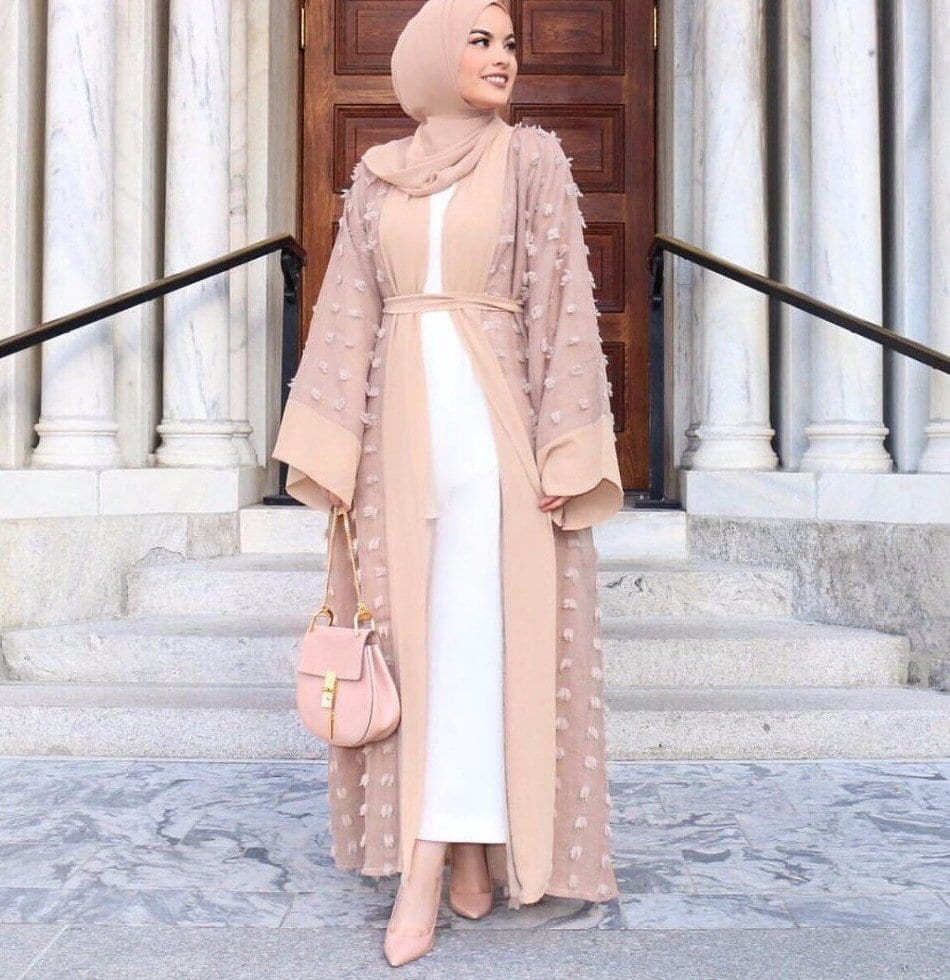 ↓ 19 – Abaya Design With Ban Shape Neckline
Another popular and common design is of multiple folds abaya design with collar shaped neckline. Many Muslim women prefer to wear ban shape neckline abaya to add elegance to their personalities. In this style, the abaya is designed with multiple folds. The folds are sometimes strengthened along with a metal brooch on the front side of the abaya. This design is available in so many soft colors such as pink, light purple, light red, etc.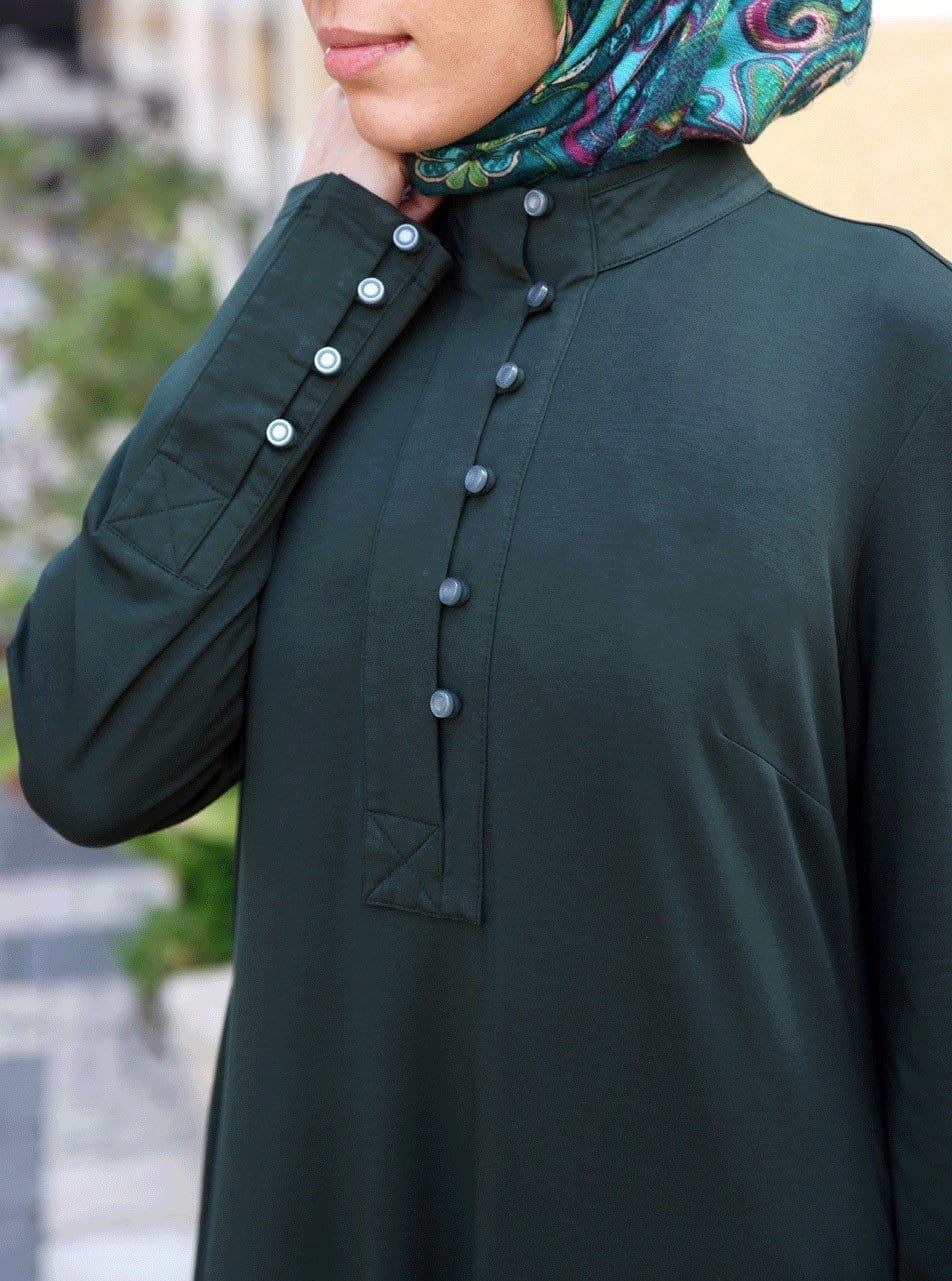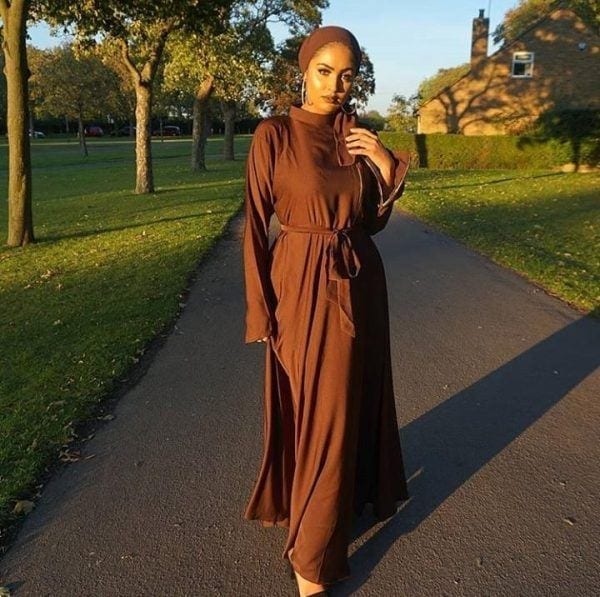 ↓ 18 – White Abaya with a Touch of Gold
White abayas have always been the number one priority among Muslim women in the world of fashion. It is due to the elegance associated with the color white and also the refreshing effect it has on the one wearing it along with the ones who lay their eyes on the wearer. White pairs best with gold so, white and gold abayas have always been a hit among the women, especially for formal occasions.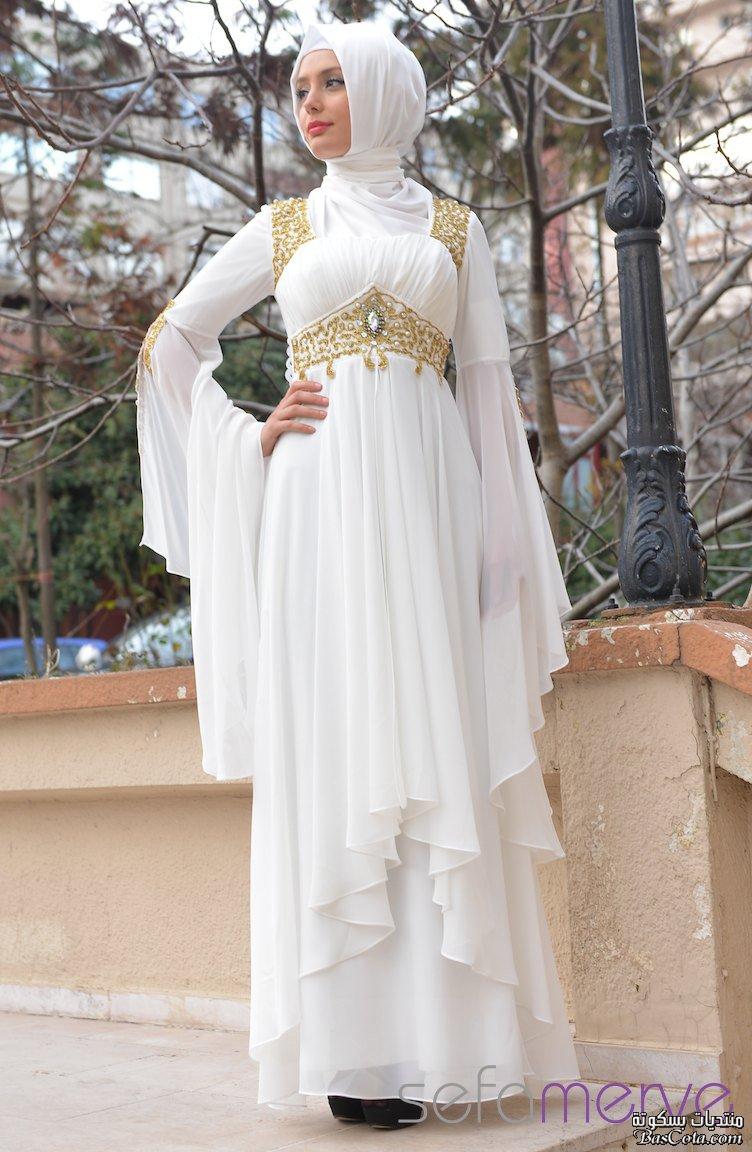 ↓ 17 – Abayas in Pastel Shade for Autumn/Fall
Pastel colors are the most remarkable fashion trend of this decade. Not only do they make one look soft and ladylike, but they can also be paired with almost any color in the world and look great. Pastel-colored abayas are great for autumn and summer when the heatwaves are intense, and these cool colors will keep you calm.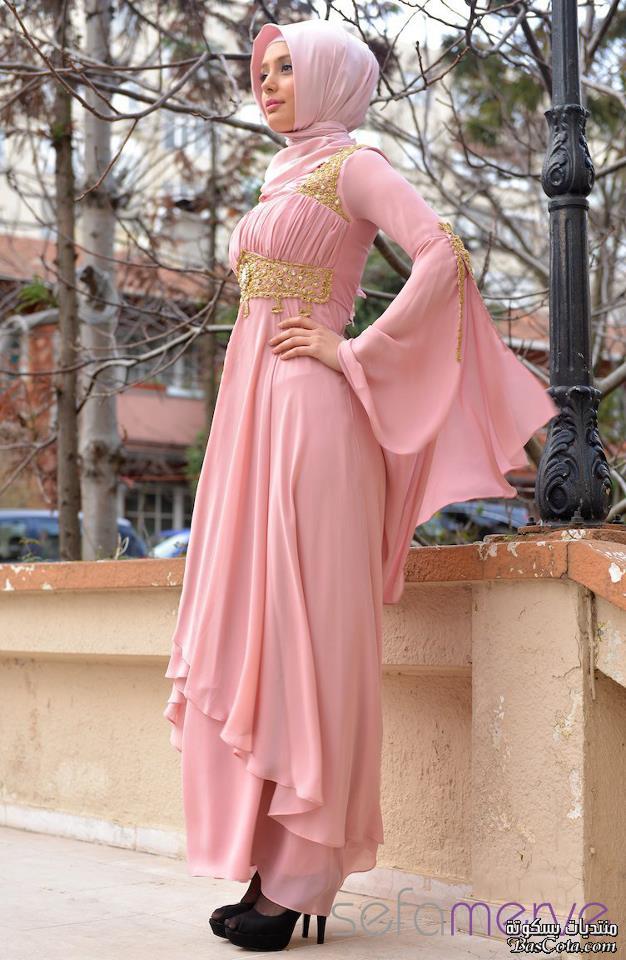 Here another gorgeous look from the Istanbul Modest Fashion Week.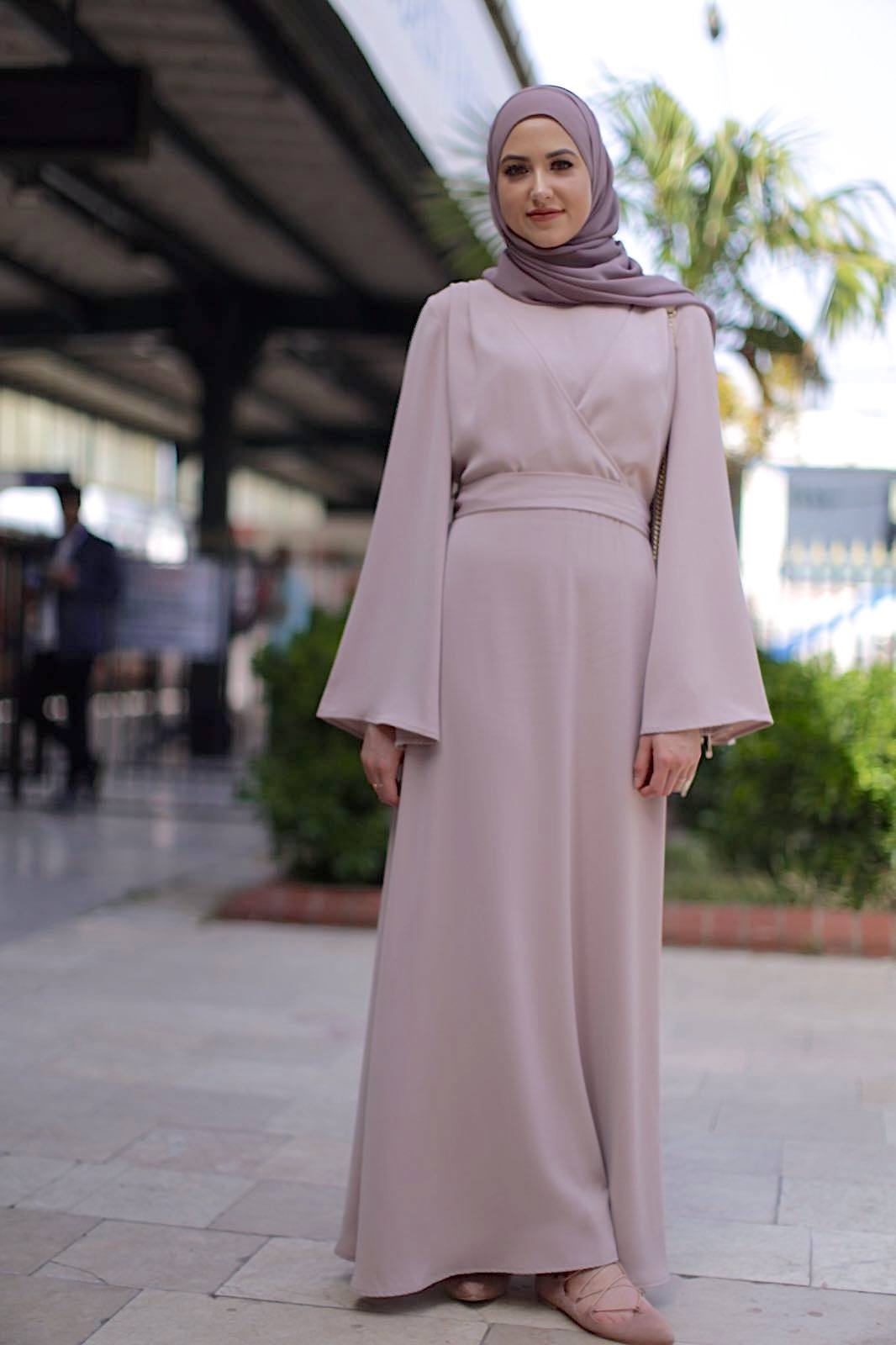 ↓ 16 – Black and White Abaya for a Timeless Look
Want to know what color combination can never go out of style? Black and white, of course! This particular abaya style gets extra points because of the excellent lace belt details and skirt style look. It is a perfect choice for those who are looking for a modest but modern look. Black and white abayas are also fairly common among the women who like to have a minimalistic approach towards fashion and believe in the "Simple is Beautiful" concept.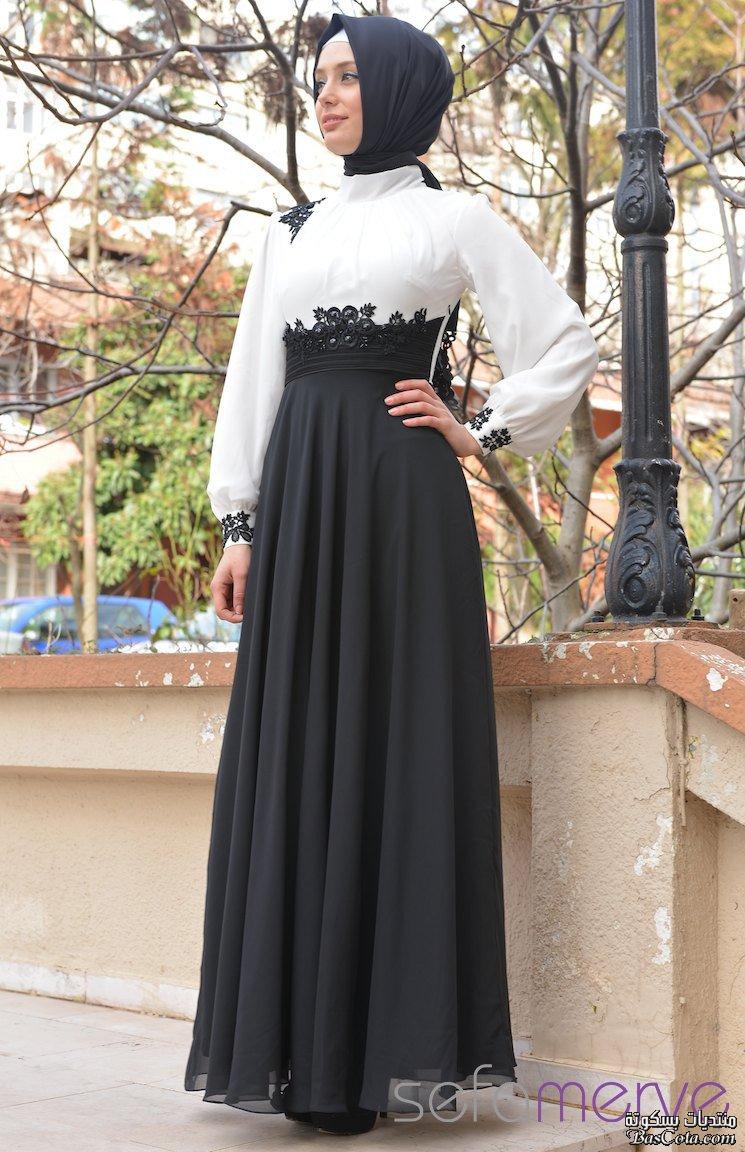 ↓ 15 – What Hijab To Wear With a Green Abaya?
Green is also a popular abaya color because of its gorgeous effect. It is also a color of grace and peace. This color not only makes one look beautiful but also makes one feel fresh from the inside. Pairing it with a white hijab is an excellent option because it pops the green more and brings all the attention to the abaya itself.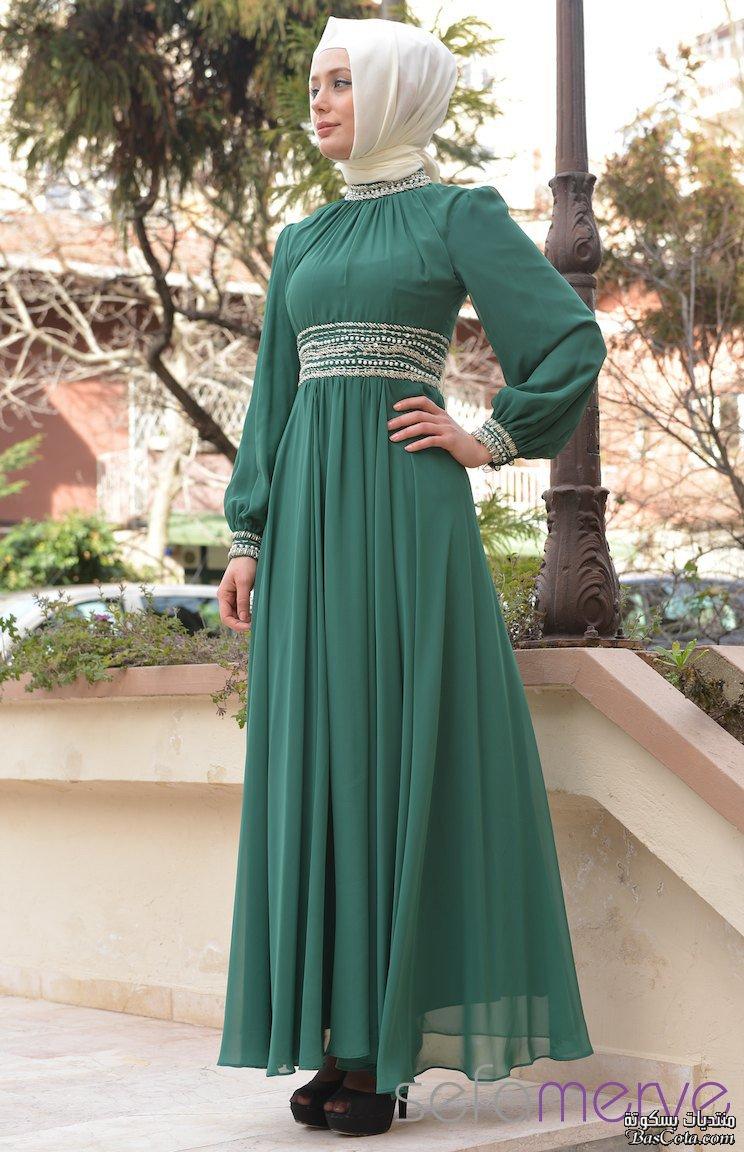 ↓ 14 – Printed Abaya with Embroidered Neckline
Printed abayas are always delightful, be it a polka dot print or a floral one. Its been adored by women of all times and ages. There are chequered abayas which give more of an office look, floral abayas for birthday parties, and polka dot abayas for everyday wear. The variety of prints in abayas is so vast that you can almost get any print you want!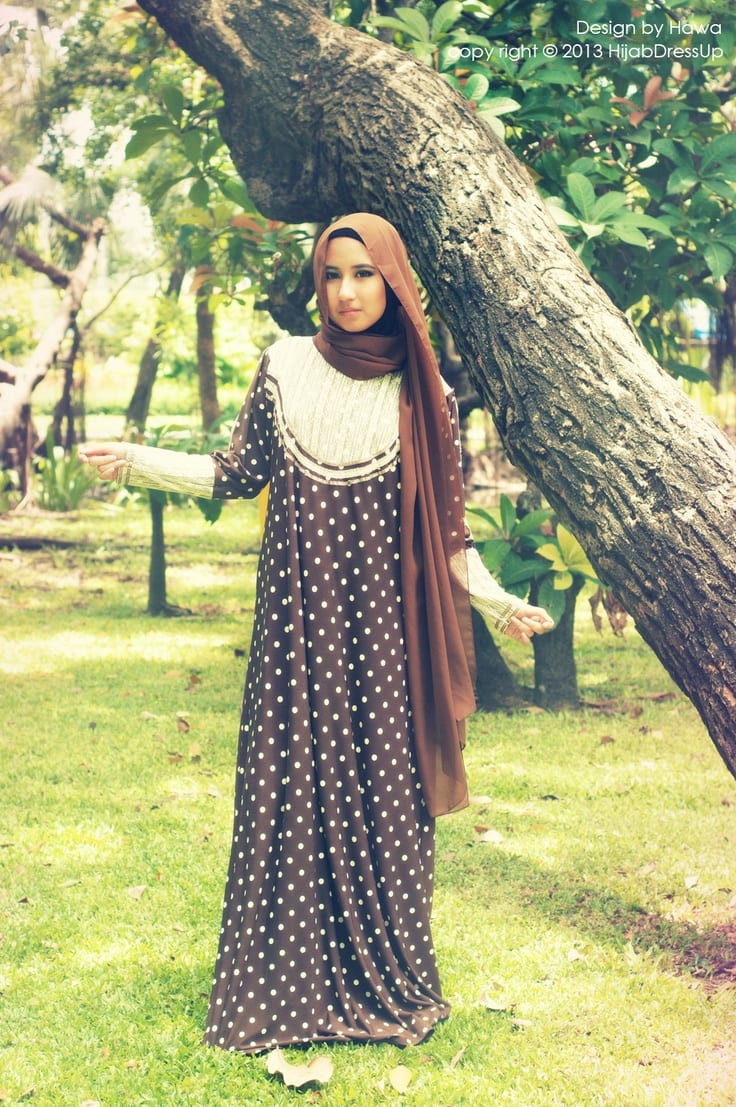 ↓ 13 – Fancy Black Abaya for Parties
Women who wear abayas often find themselves in a fix when they have to go to a party. They often skip the events thinking they cannot find an appropriate enough outfit in such a short time. The abaya fashion industry has brought forward fancy black abayas with lace and sequins. It is adorned with all kinds of beautiful pieces to make it look fancier and more beautiful than ever.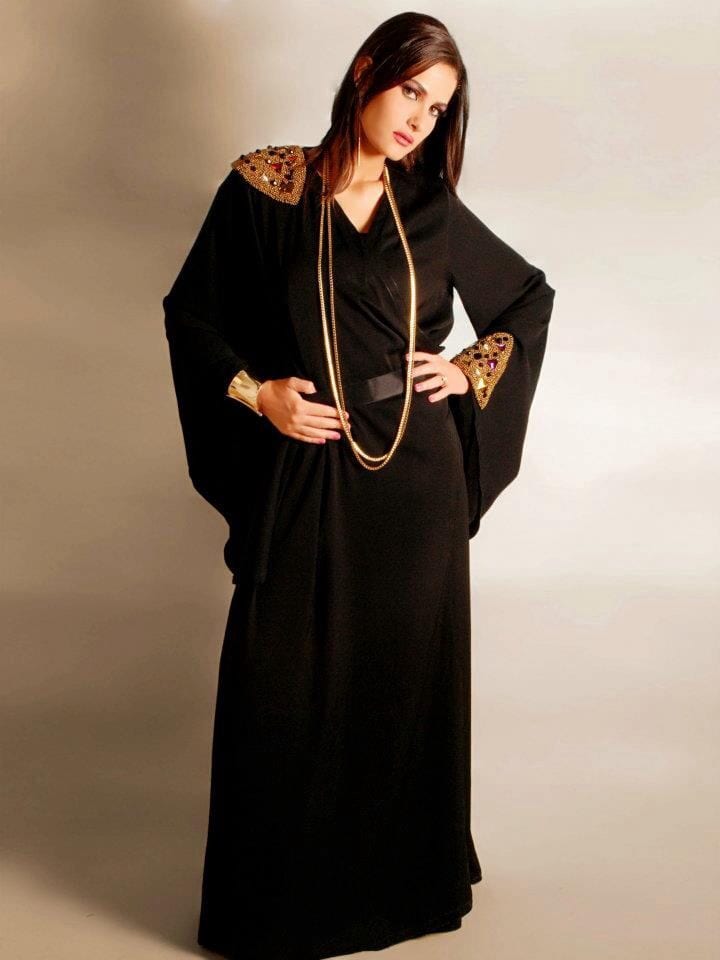 ↓ 12 – Abaya with Printed Hijab
A significant rule to remember while styling your abaya is to wear a printed headscarf only when your abaya is plain. For a perfect look, you can either accentuate your abaya or your headscarf, not both. So, with a simple abaya, feel free to wear a printed headscarf, and your outfit would look amazing.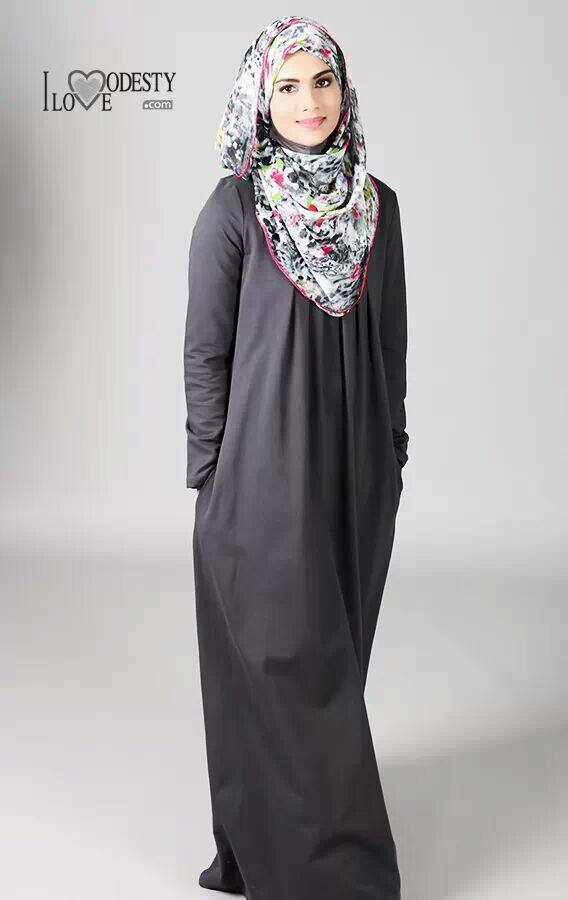 ↓ 11 – Buttoned Abayas
This abaya style looks excellent with thicker fabrics, and this is why it is highly recommended for Winters. Also, have a look at these beautiful Hijab Styles With Abaya.
Buttoned abayas look more formal and are used as occasional wear. The buttons may be present on sleeves or running down the middle. All in all, buttoned abayas are easy to wear and super comfortable as well.
↓ 10 – Hooded Abayas
Another excellent choice for winters as these abayas don't just keep your modest fashion in check but also keep you warm and comfortable. A plus point of having a hooded abaya is that you do not need a hijab because your hood will serve the purpose.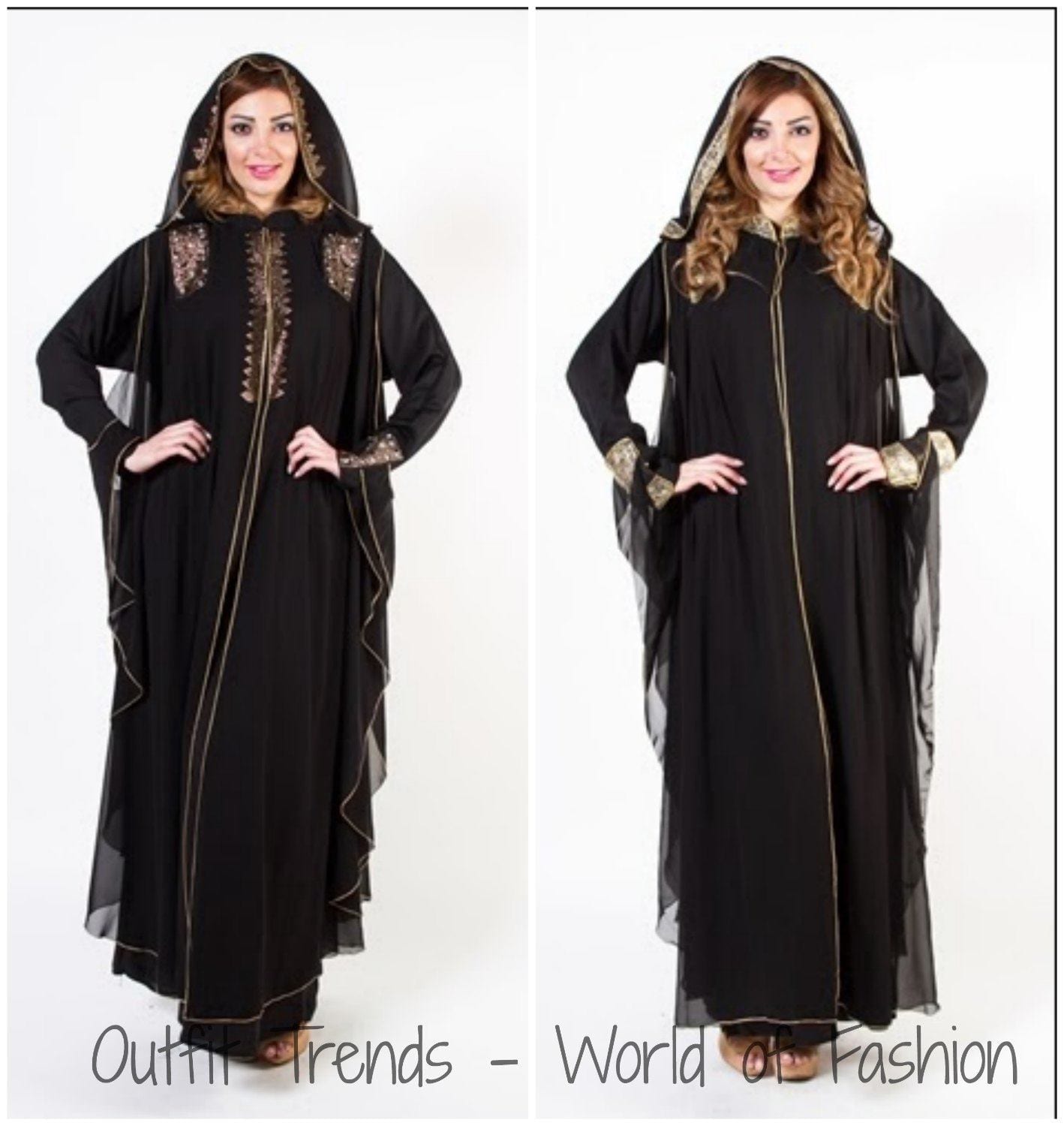 ↓ 9 – Minimalistic Abayas
While many women look for more designs and colors in abayas, some want simplicity and modesty in what they wear. For such women, there are simple abaya designs that look just as gorgeous and are readily available.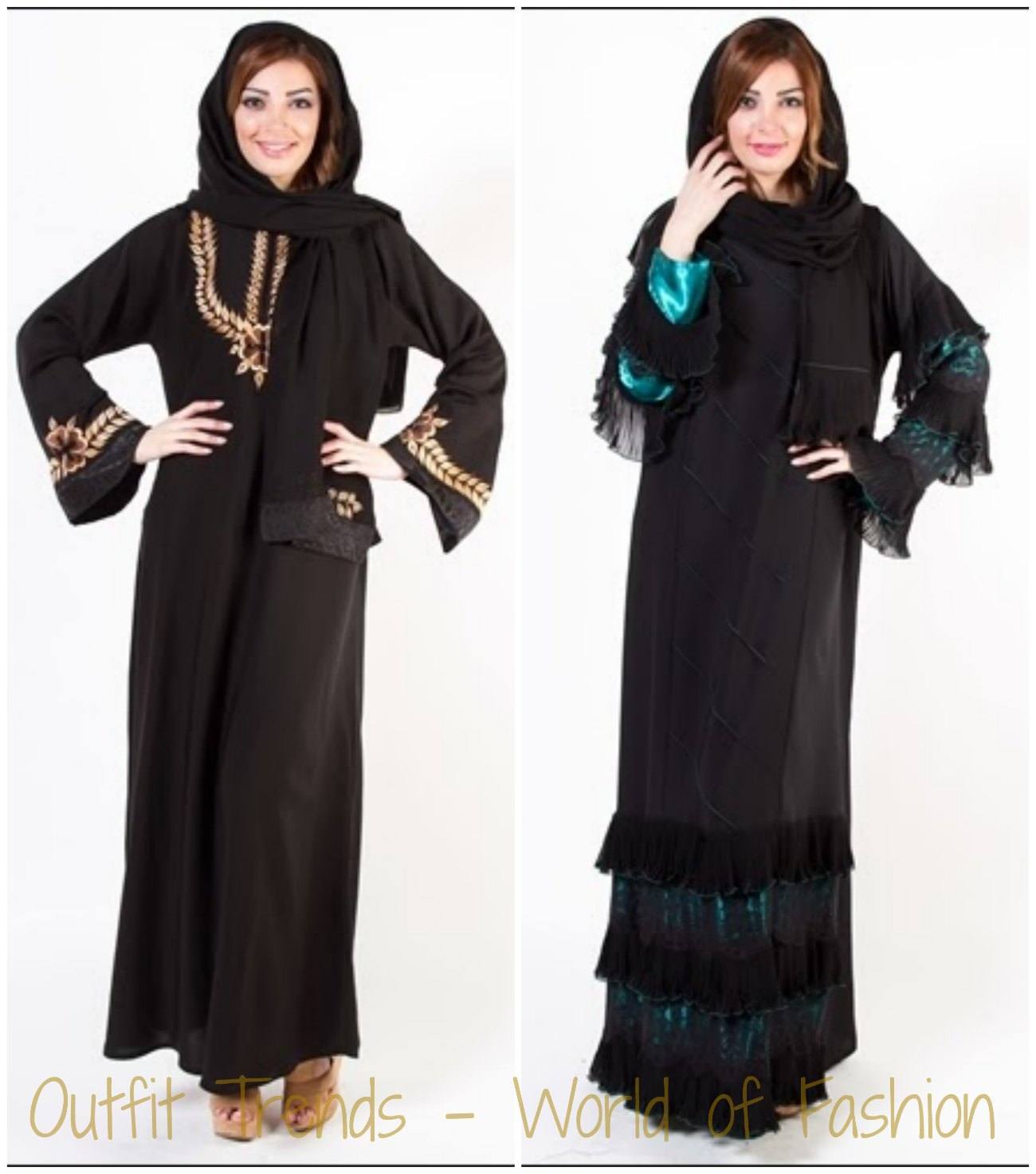 ↓ 8 – Two-Toned Abayas
Two-toned abayas are also very trendy due to the colors in them, which may be of your choice. You can choose any colors that you may find beautiful and even those that go together as well.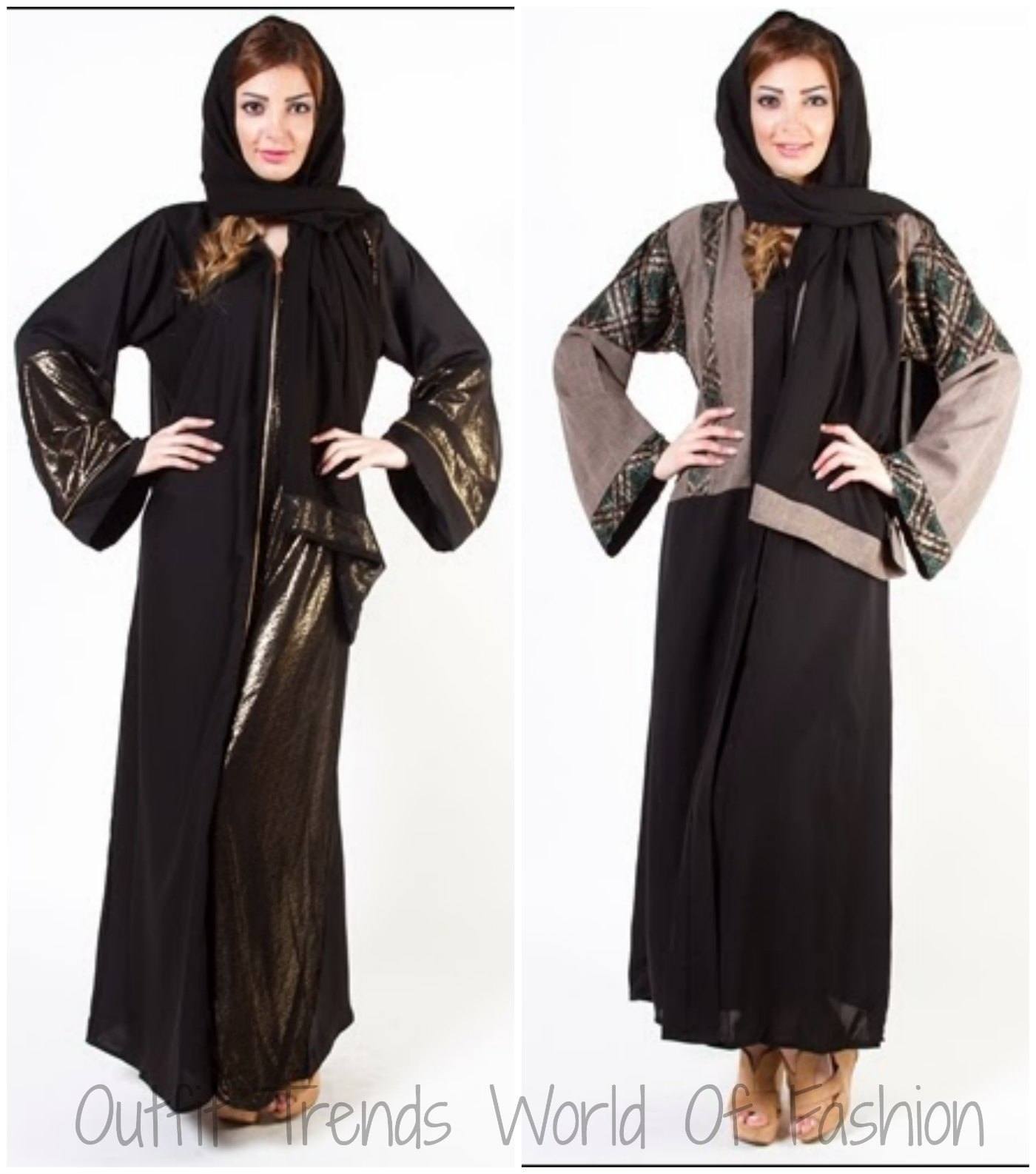 ↓ 7 – Abaya With Panels
These abayas are trendy due to their unique and different designs. They have colorful panels on them that may be shiny or printed, depending on the abaya you choose.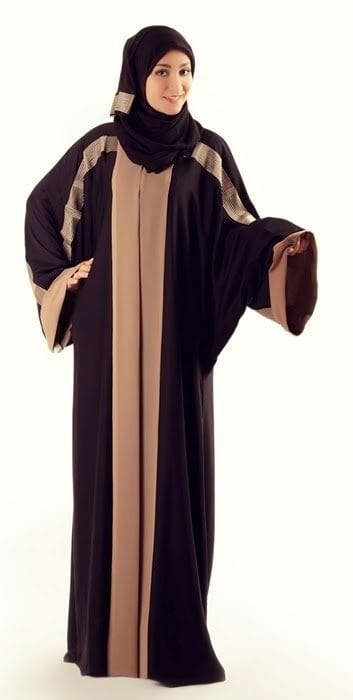 ↓ 6 – Statement Sleeve Abayas
For those who like to make a statement with their abayas, statement sleeves are all you need. Statement sleeves can be customised in any way possible. From having pearls to having ruffles, sequins to lace, anything, and everything used correctly can take your abaya from being ordinary to extraordinary.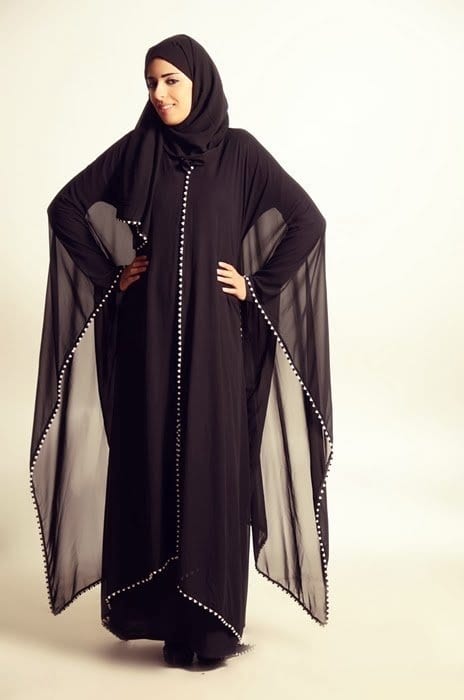 ↓ 5 – Abaya with Hats / Caps
Planning a trip to the beach? Wear your hijab with a hat for a chic and modest look. Some people like styling their abayas with hats and caps instead of headscarves, and it is always a nice change. These caps may vary in winters and summers. Not only is this a unique idea, but also super convenient for abaya wearers.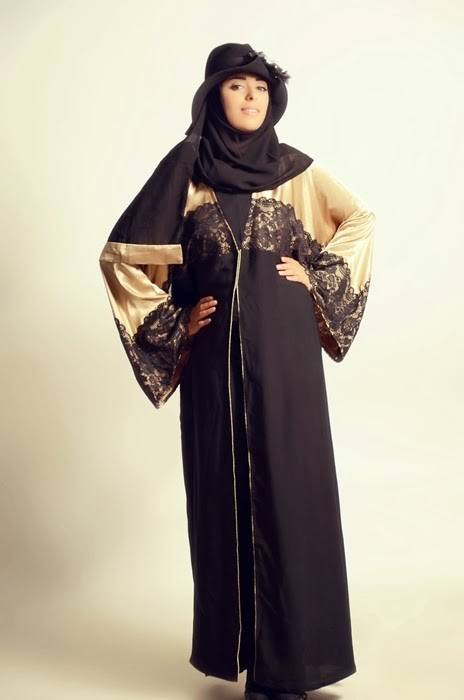 ↓ 4 – Fancy Black Abaya With a Twist
Who said simple abayas could not be preppy? With a little bit of glitter, sequins, and lace, a black abaya can be turned into something wonderful and elegant.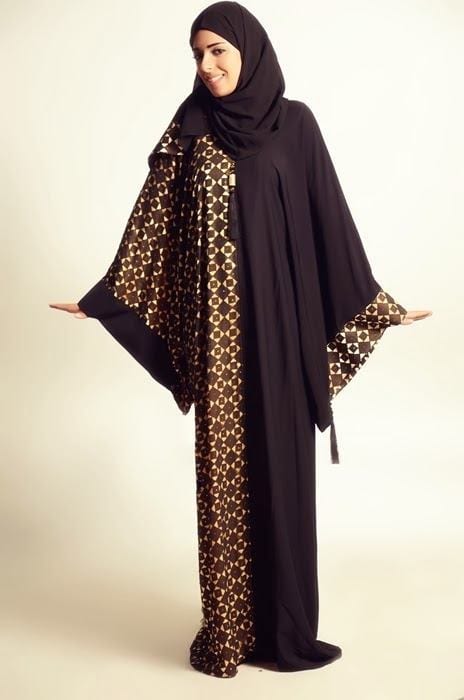 ↓ 3 – Abayas from the New York Fashion Week
A few years back, we saw models in hijabs and abayas walk on the ramp of the Newyork Fashion Week and amaze everyone. The sight of women walking hand in hand was incredibly inspiring and empowering.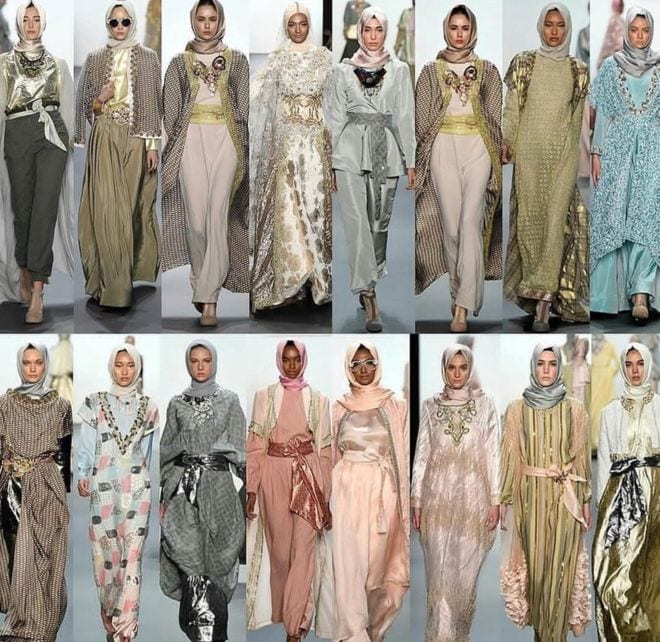 ↓ 2 – Fancy and Glittery Bridal Abaya
A simple white abaya with gold and copper-colored embellishments can be the dream abaya for any bride. Bridal abayas are elegant in style with touches of gold and silver. They are not only beautiful but also exquisite. Any bride would look to wear this abaya, which radiates simplicity and beauty. For more bridal abaya ideas, check out Wedding Abaya Designs.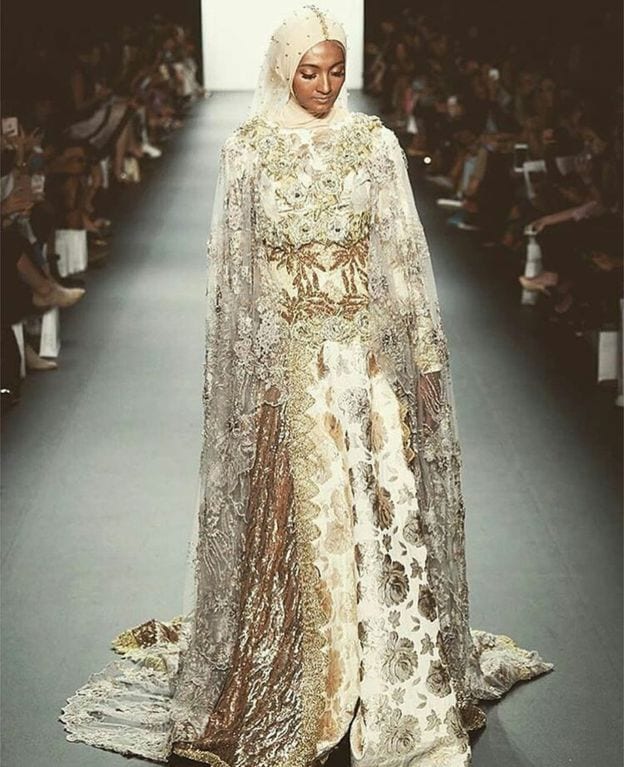 ↓ 1 – Sequin Abayas
Considering the fact that this year is all about glitz and glam, whether you talk about hair, makeup, or outfits, what could we have at number one except for sequinned abayas. You can choose for the sequinned part to be just a simple neckline, on the upper body part, or as panels running in the middle of the Abaya. The choice depends on how much of sequin you want and what the occasion is. Have a look at some different abaya styles with sequins: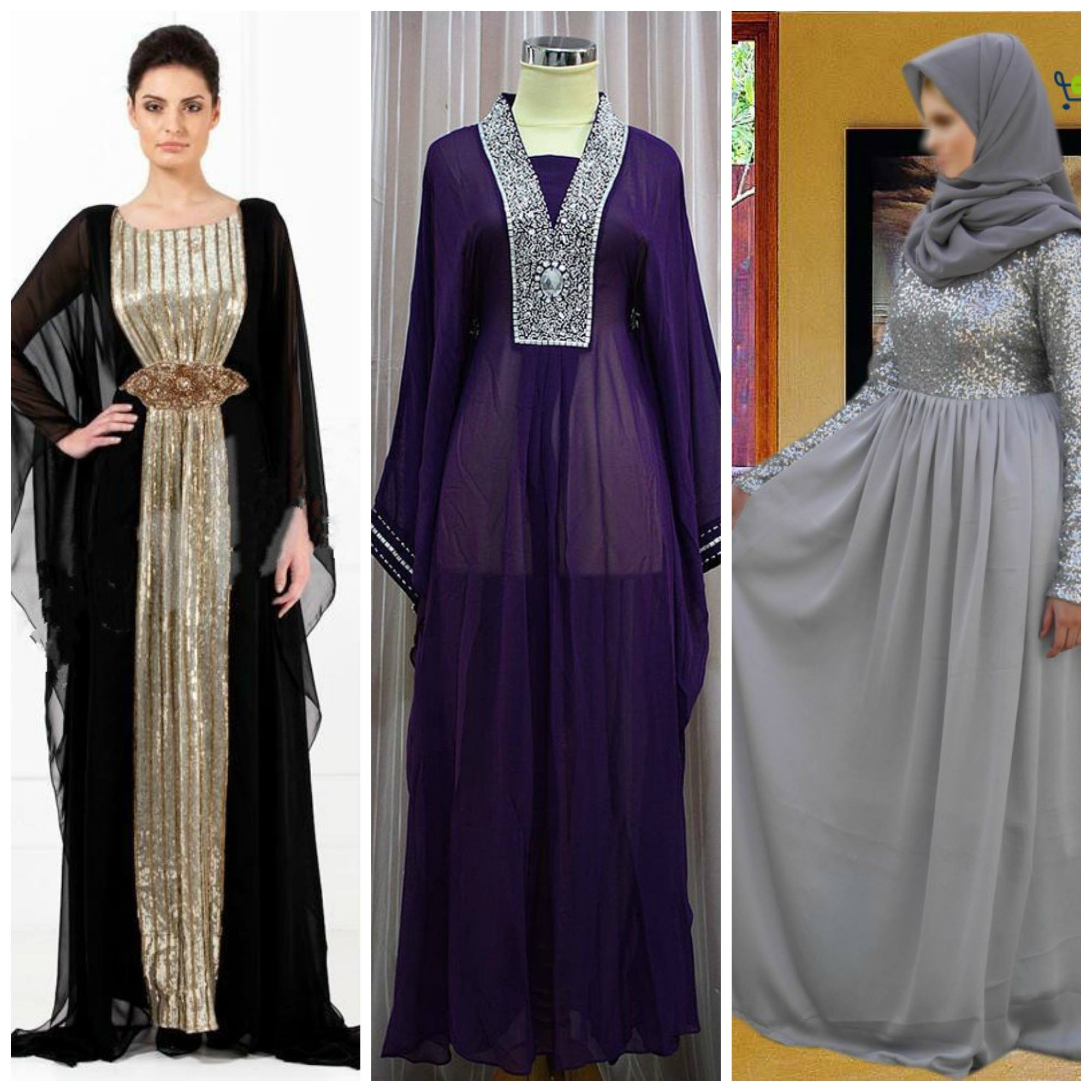 However, our favorite color when it comes to sequinned abayas is pinkish or rose gold abaya with golden-colored sequin. This is an excellent combination of formal wear and would look great on anyone.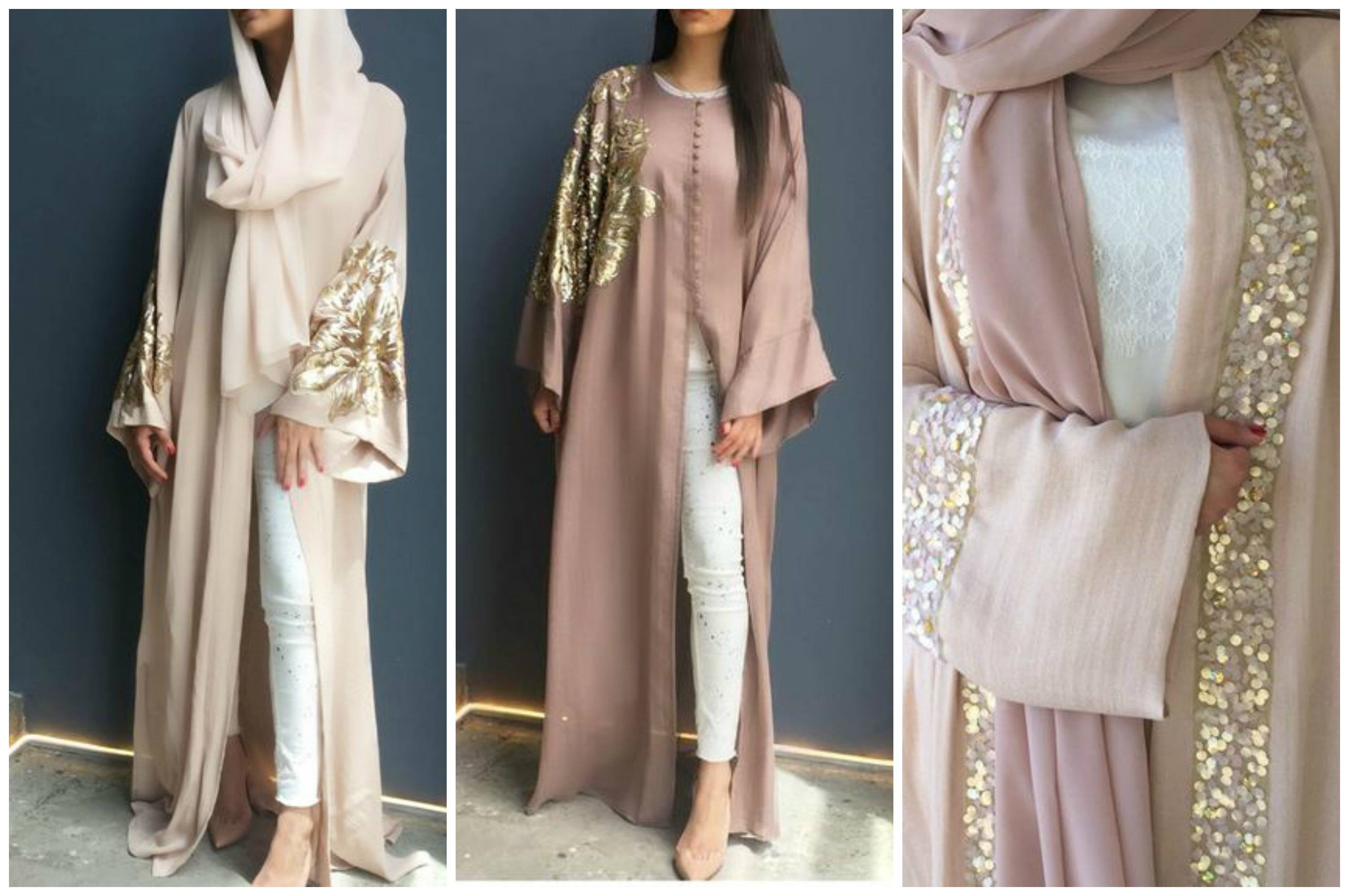 Frequently Asked Questions
Q.

What are the best abaya colors in winters?

Light, refreshing colors and pastel shades are the best choices for summers.
Q.

What type of abayas to wear for dinners parties?

Abayas in warm tones with embroidery, sequins, and embellishments look great at dinner parties. The night light reflects in a mesmerizing way on them.
Q.

Where to shop for abayas?

Here are some of my personal favorite abaya brands: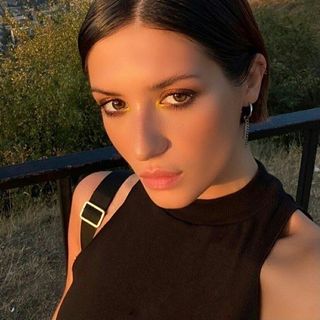 Avid reader and Fashionista. London Based freelance lifestyle editor