The moment you have been waiting for your entire life is finally here! It is time to let your swiftie energy out into the open because you poured your blood, sweat, tears, and countless hours into getting the tickets to Taylor Swift's most-awaited tour, The Eras Tour. And you find yourself wondering what to wear to the eras tour?
We all knew the tour was going to be grand. We had no other expectations from Miss Swift, considering all the phenomenal music and countless versions she has given us over the years. Thus, the eras tour was bound to be a hit as well! What we had underestimated was just how grand it was going to be.
So you spent your time gathering all the information you need and blasted all your favorite songs by Taylor with a focus on the 44-song set-list for the shows on repeat to memorize them. All that is left is getting your outfit for the evening together. And you have to look your best, no matter what!
What Do I Wear To Taylor Swift's The Era Tour Concert?
You should decide whether you want to wear jeans, dresses, skirts or jumpsuits according to your preference. Choose what feels the most comfortable because it is going to be an exciting night with a lot of dancing and jumping around. Thus, opt for what feels safest and closest to your comfort zone!
When you have decided on the type of clothes you are going to wear, you have to make them appropriate for the concert. And the easiest way to do it is sparkles! Go for bold, shimmering, and sparkling tops that make you stand out in the crowd.
If everything fails and you can not decide on a cute outfit, opt for a sparkly little black or pink dress and pair it with long cowboy boots. If dresses are not your thing, go for a sleek pair of flared pants and an over-the-top, fancy blouse with intricately detailed sleeves and cute ankle booties.
Styling Tips
If your outfit feels plain, you can do a quick DIY by gluing jewels, pearls, glitter, and sparkling accessories to make it fancy and fit for a Taylor Swift concert.
You can also base your outfit according to each of her acts for the respective era or your favorite song. If you want to dress for the Red or Reputation era, opt for bold looks in red, black, and darker tones. A shiny, disco ball dress will be perfect to represent her song Mirrorball, and whimsical pastel tones that make you sparkle are ideal for her Lover song & era.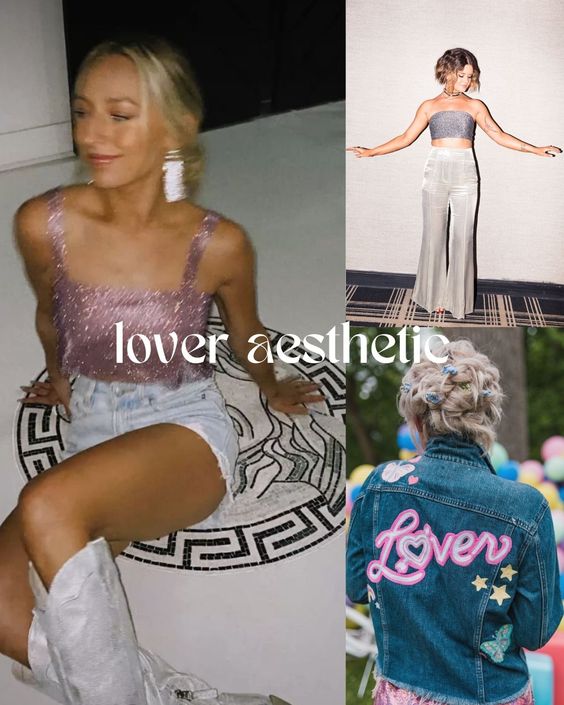 Glam up your face with glittery eyeshadows, bold lip colors, and eye makeup consisting of gems.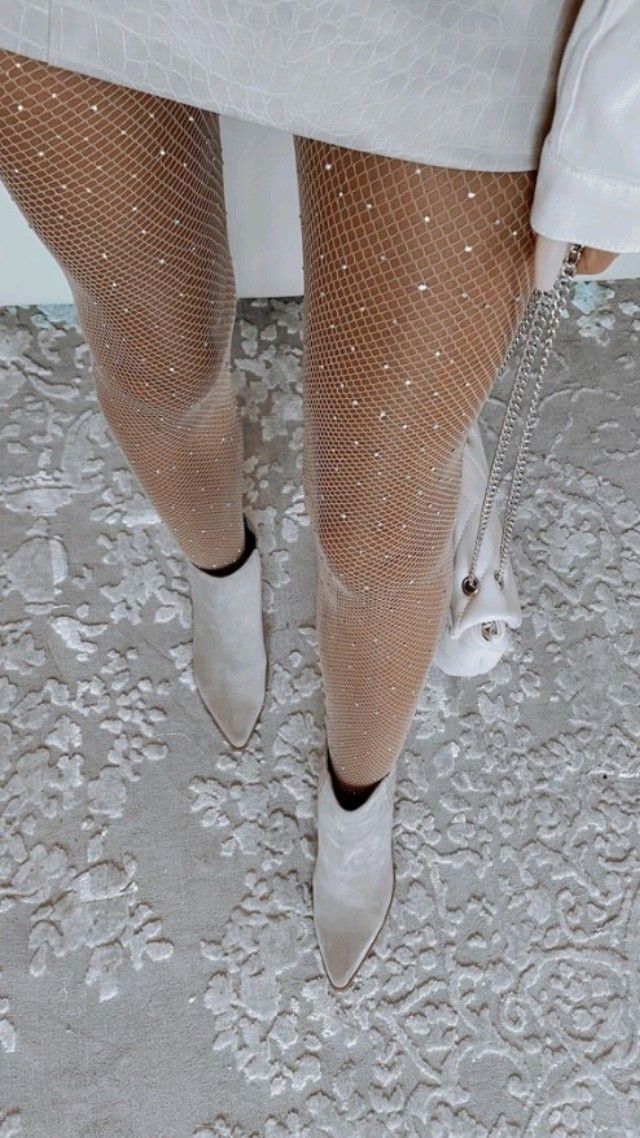 Go all out with the accessories and paint the number 13 to support your favorite artist. It is, after all, her lucky number!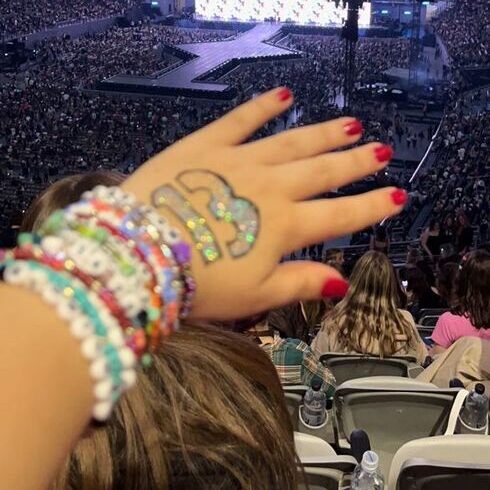 Add gems and jewels to your hair for a classy hairstyle perfect for the concert.
Sequin Tops with faux fur details and fur boas are an excellent way to amp up any fit. The top matches with a variety of options and is so easy to style. You can pair it with skirts, shorts, or pants, whatever you feel the most comfortable in! If you go for shorts or skirts, add fishnets and sparkling knee-high boots to complete your fit!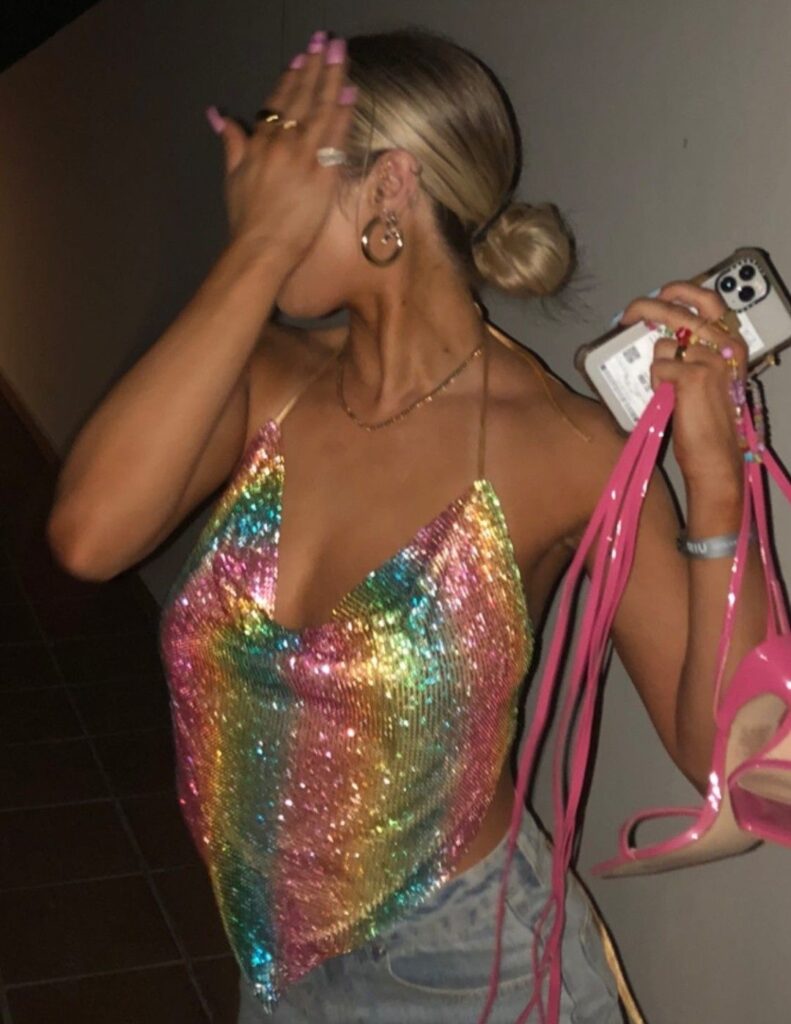 Lastly, opt for a cute little backpack or crossbody bag to keep your belongings close and avoid losing them.
Here is a list of all the very best ways you can dress up for the show and look your absolute best!
It is All About Dresses!
60 – Opt for a Detailed Diagonal Cut Dress to Show Off Your Shoes
This dress is perfect if you love dresses but want to look different than everyone else. The diagonal-cut hem is bound to set you apart in the best way!
59 – Take Inspiration from Taylor's Concert Look & Channel Your Fearless Era
58 – Match Your Rainbow Dress With Equally Bright Shoes to Go All Out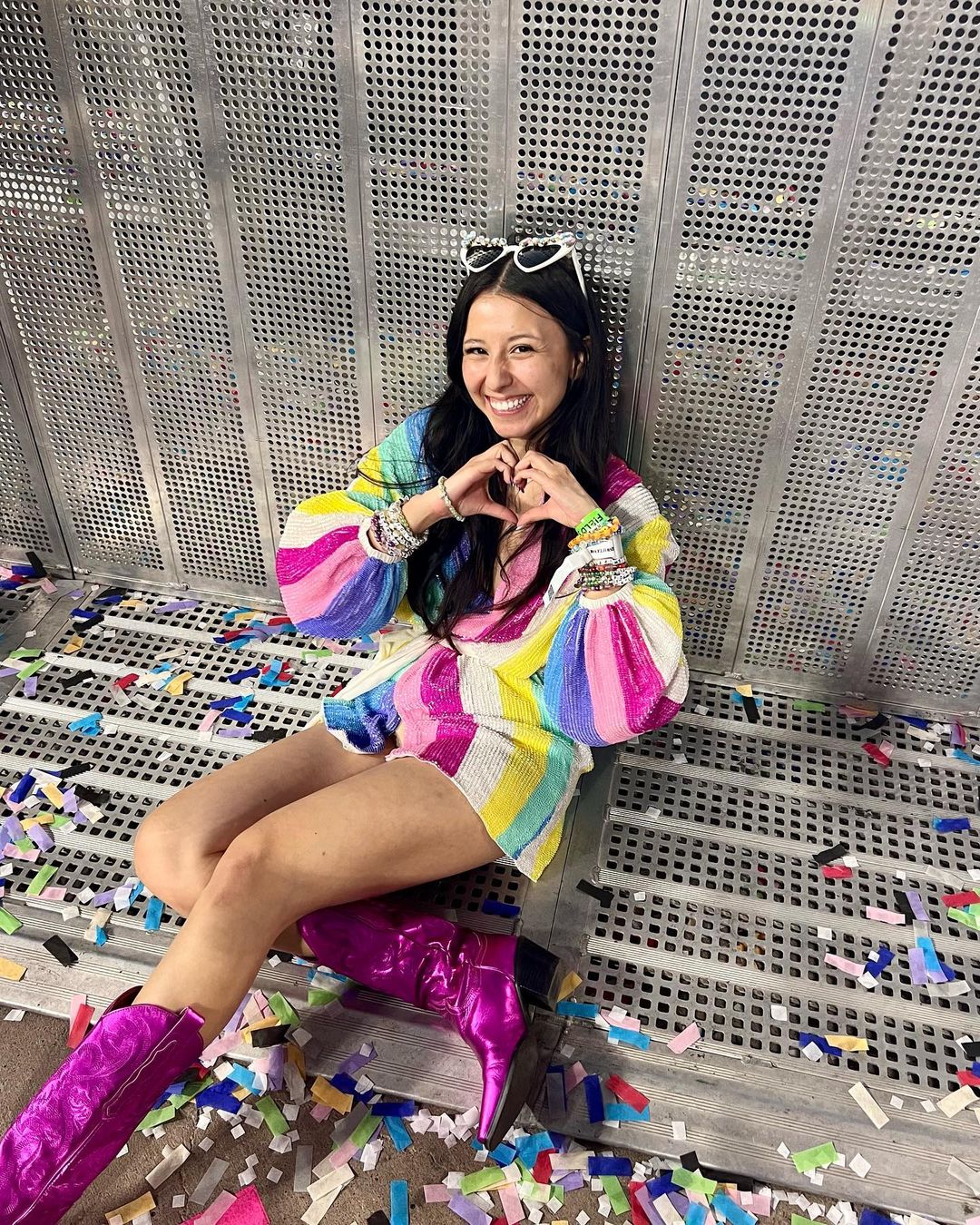 Shop a similar dress below:
57 – Add Statement Jewelry, Especially Rings for a Boujee Touch to Your Fit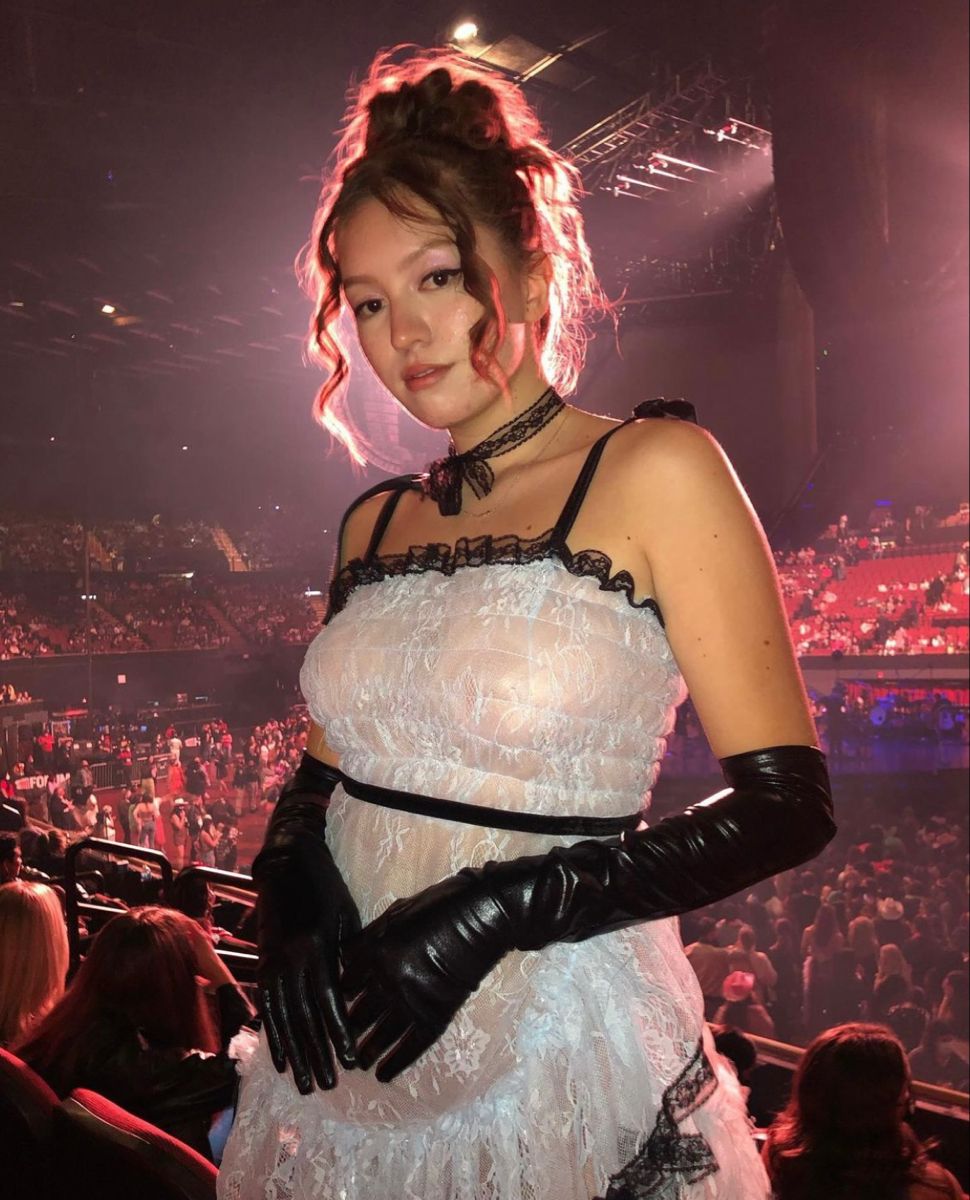 56 – Decorate Your Hair With Pearls and Gems & Wear a Whimsical Sun Dress
55 – Go All Out With the Accessories, Shoes & Jacket With a White Dress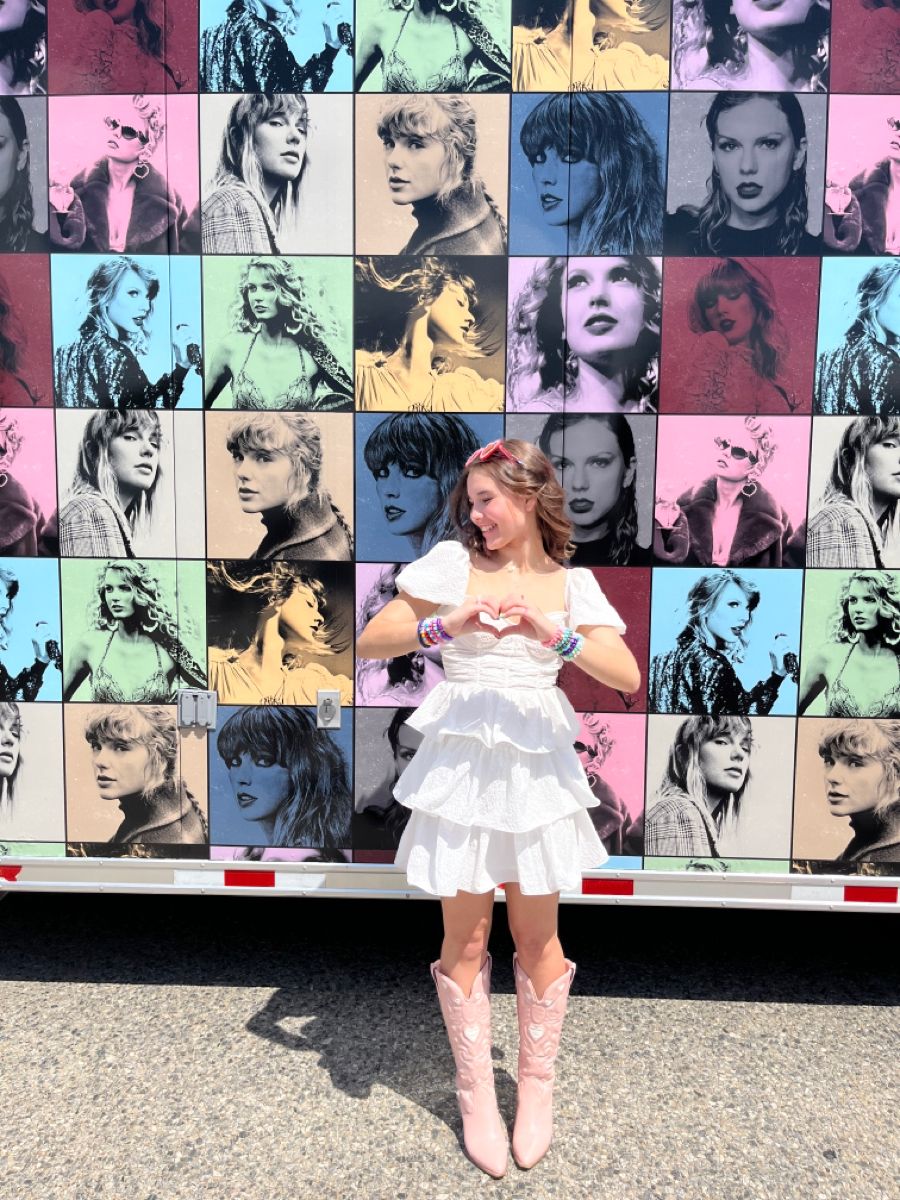 54 – Combine the Reputation & Red Era for an Effortless Outfit
A pair of black sneakers or boots would be a better option to last night for the concert. Heels become uncomfortable and hinder making the most of the night.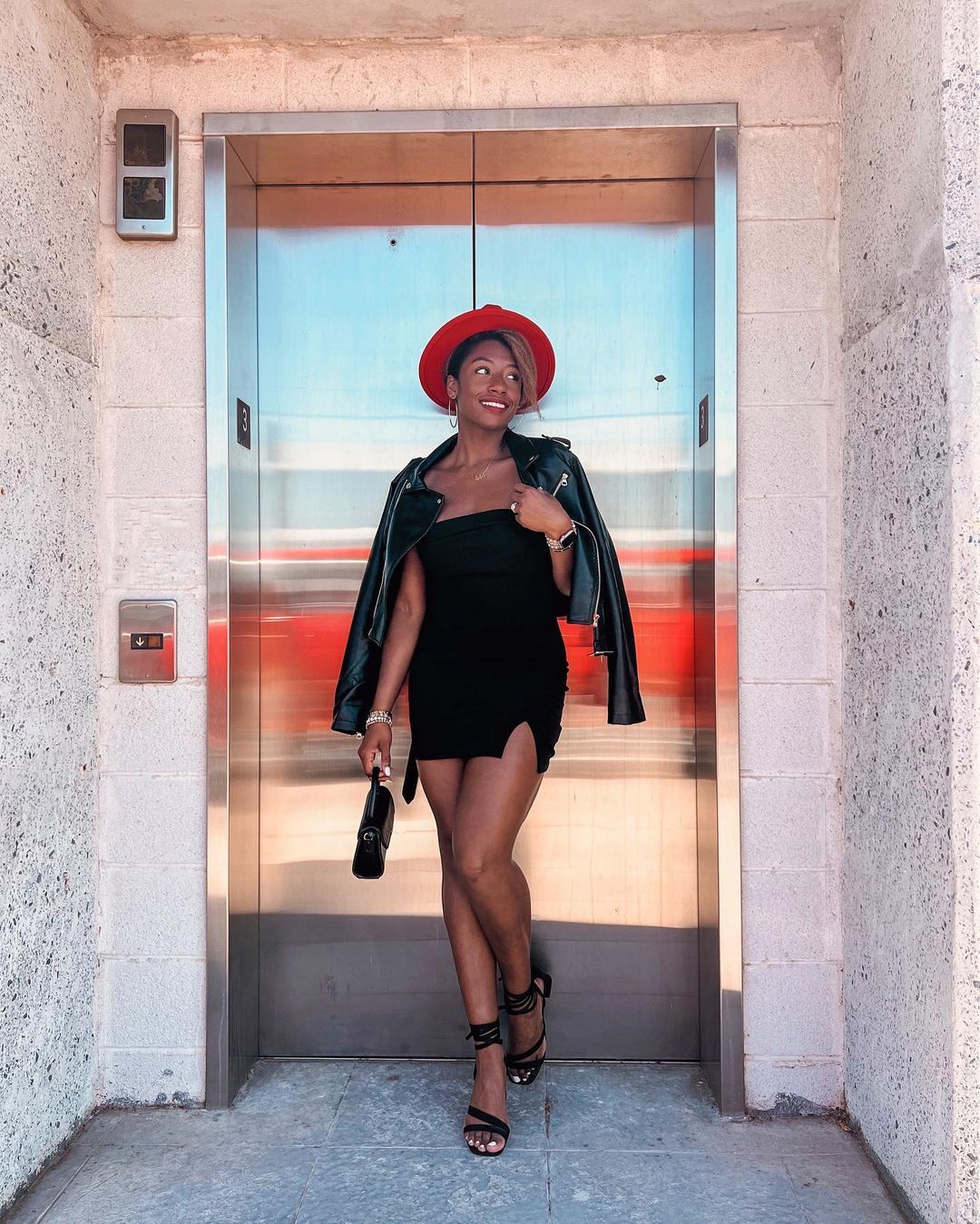 53 – Nail the Folklore Era in a Gorgeous & Whimsical Tulle Dress With Butterfly Details
52 – Add a Bright Red Lip & Matching Nails to Make the Outfit Stand Out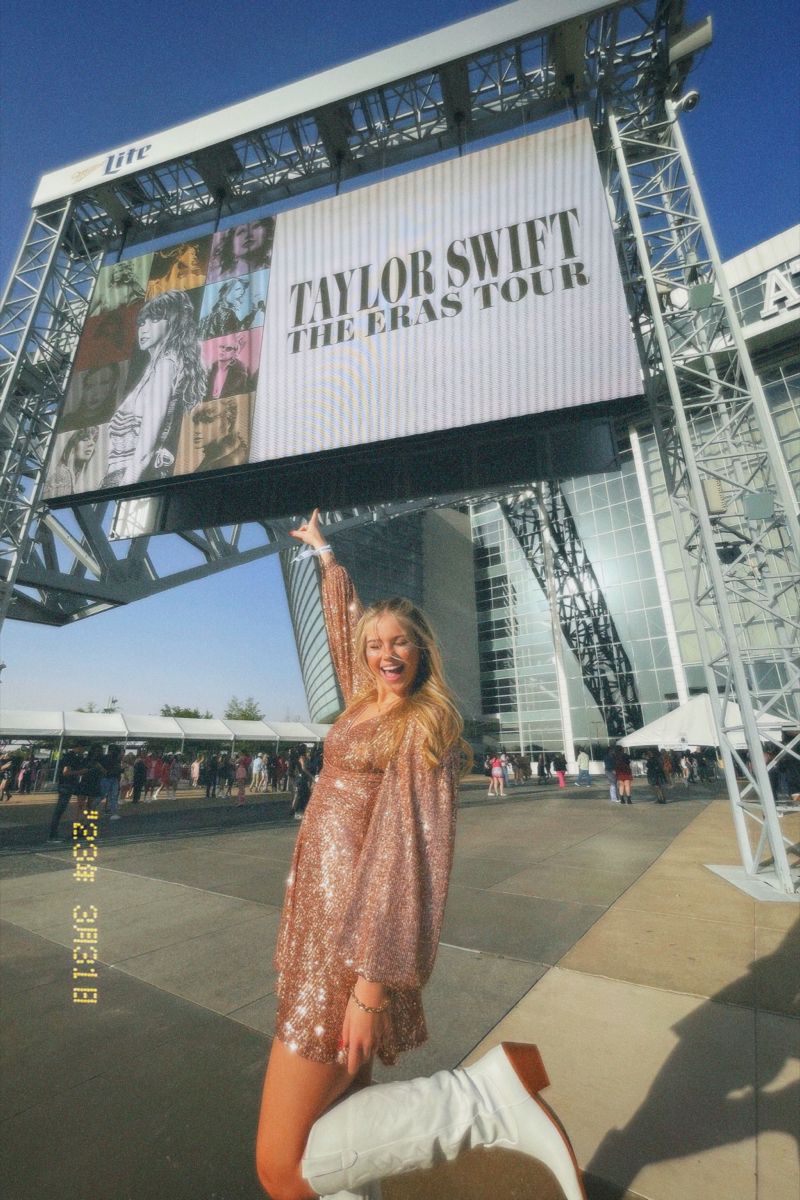 51 – Go for a Polished, Preppy Girl Fit in a Gorgeous Black Dress & Silver Sparkles
50 – What Better Way to Show That Lover Was Your Favorite Era?!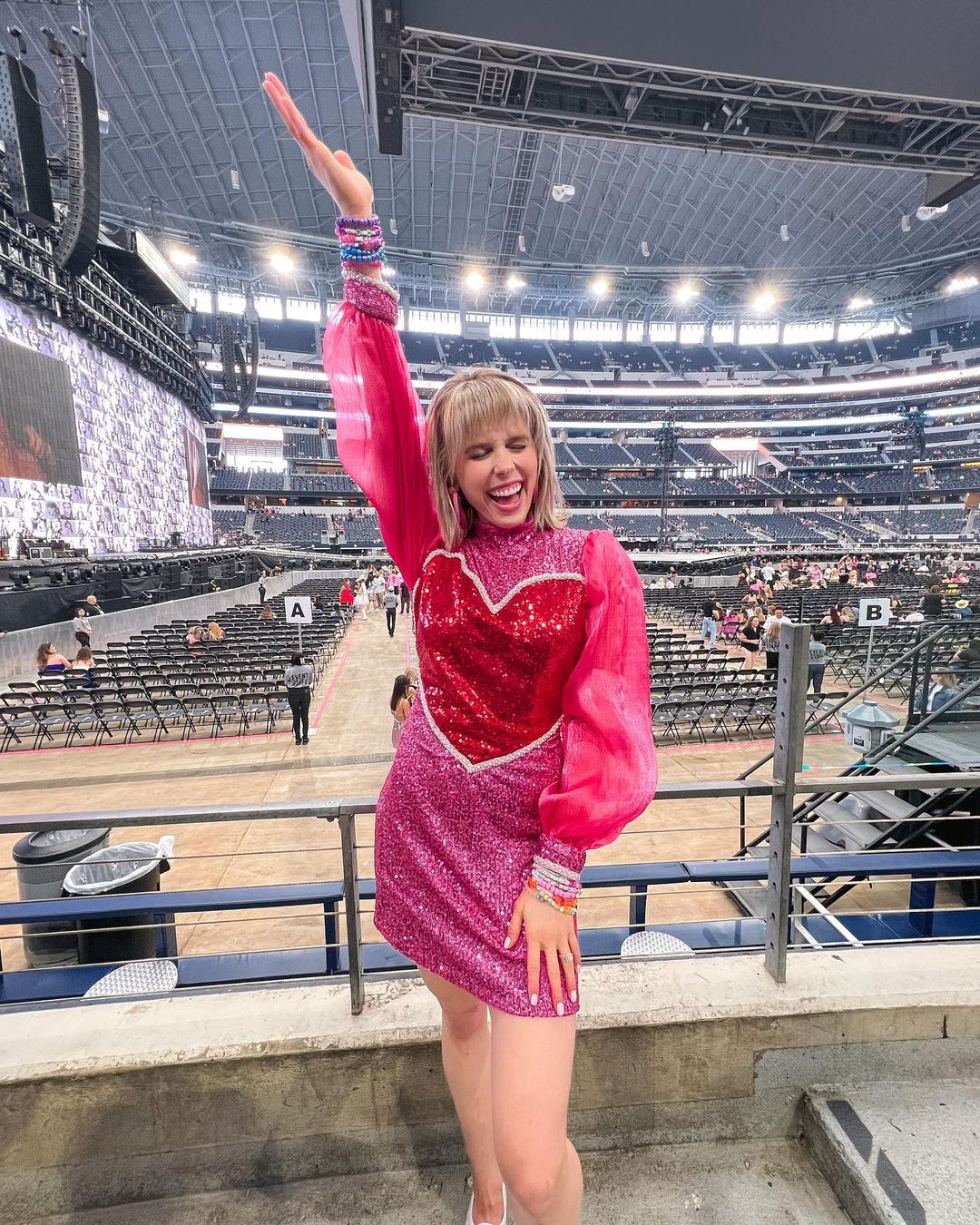 49 – Add DIY Details to a Plain Dress & Add a Faux Fur Boa to Amp Up Your Fit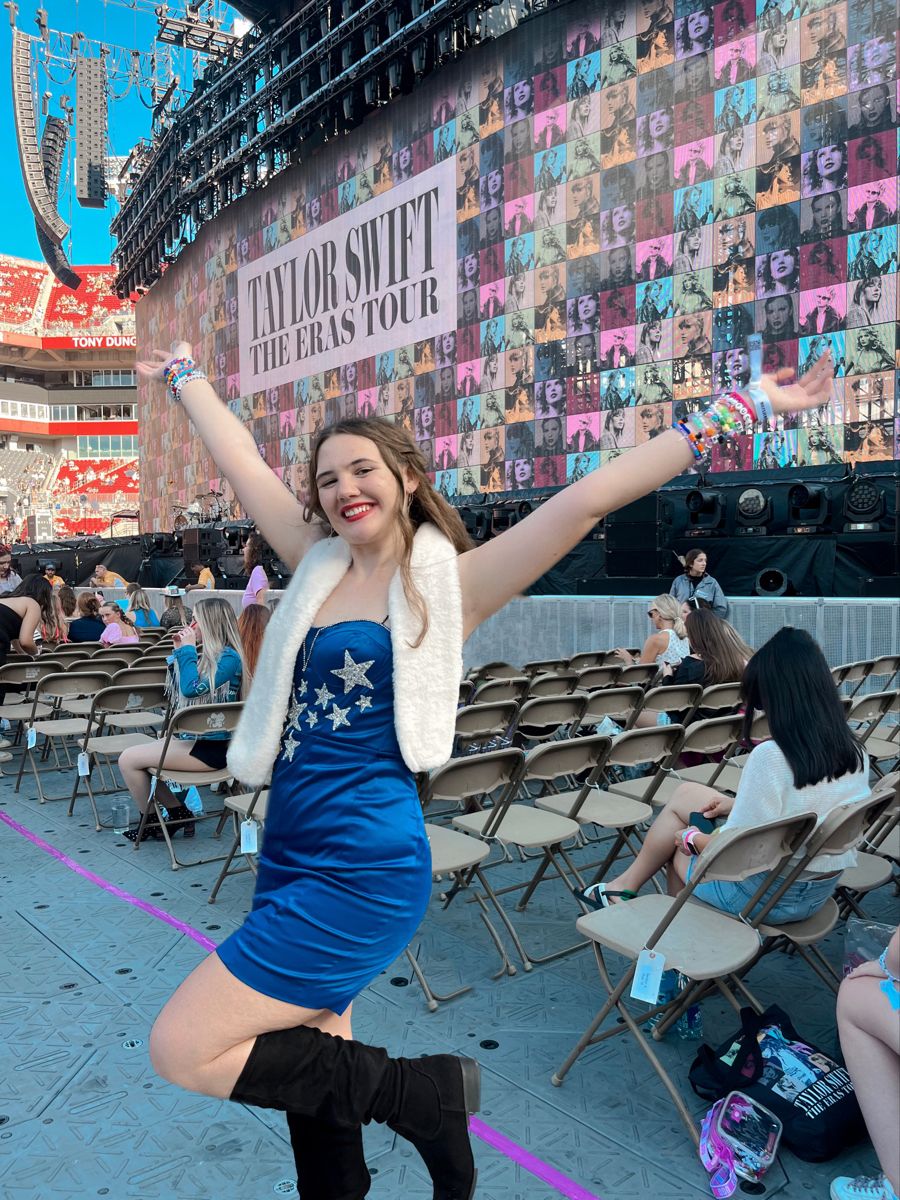 48 – Co-ordinate With Your Significant Other to Give Off Couple Goals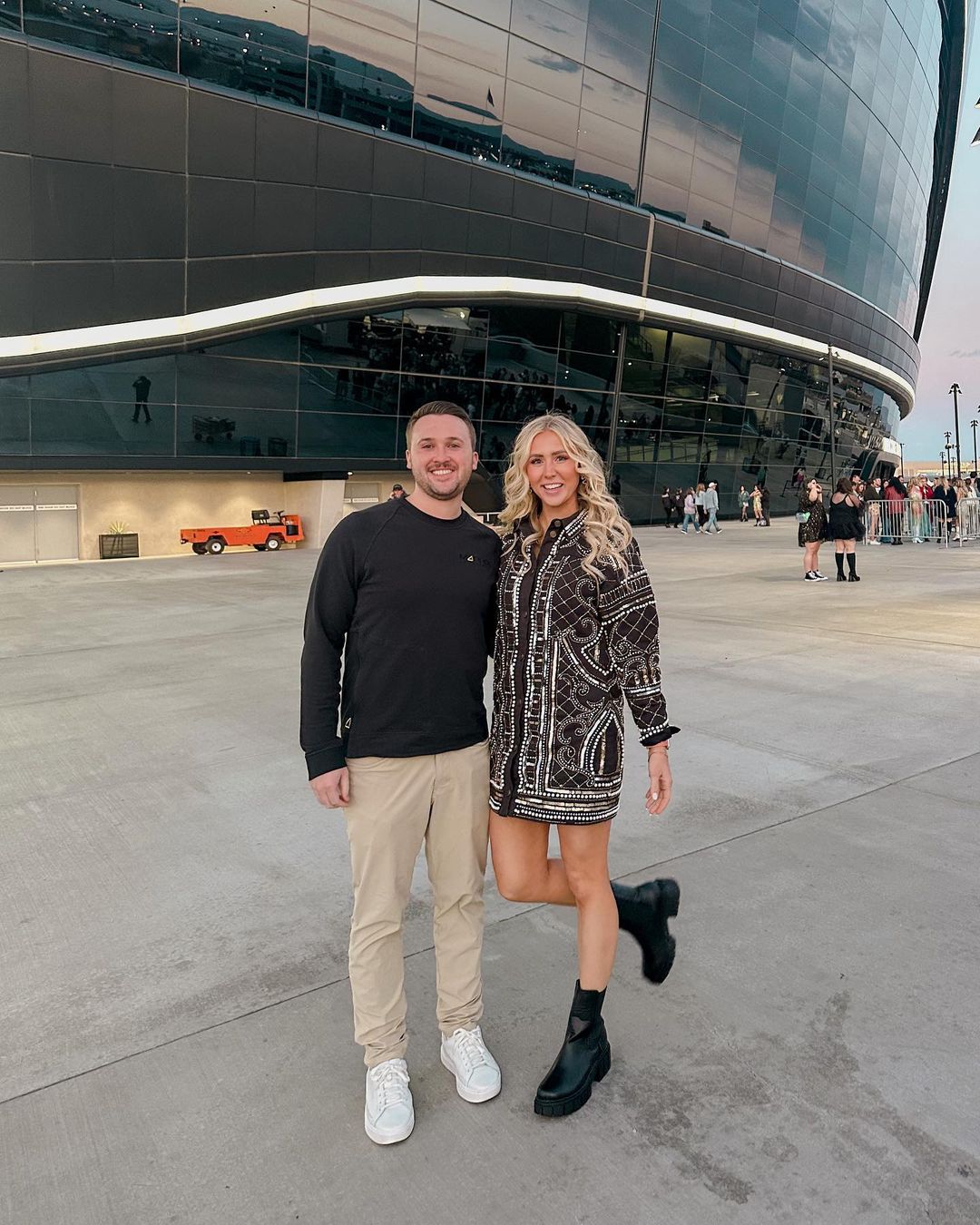 47 – Add Aspects to Your Outfit That Match Your Partners Ensemble for a Cohesive Look
If you can make your significant other wear a sparkly pink shirt, you are a hero. And I am convinced you can do anything you set your mind to.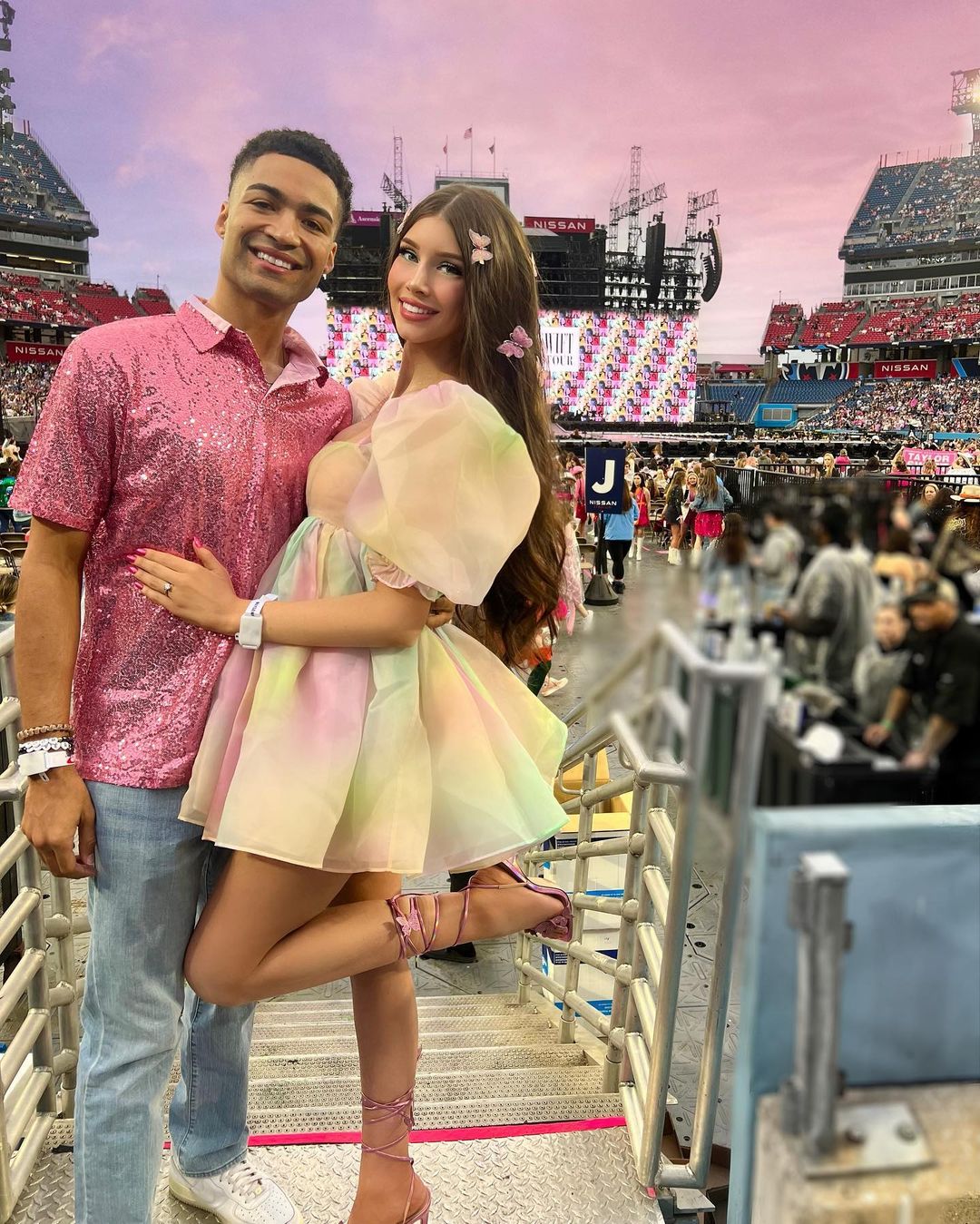 46 – Dazzling Dresses & Fur Jackets are a Match Made in Heaven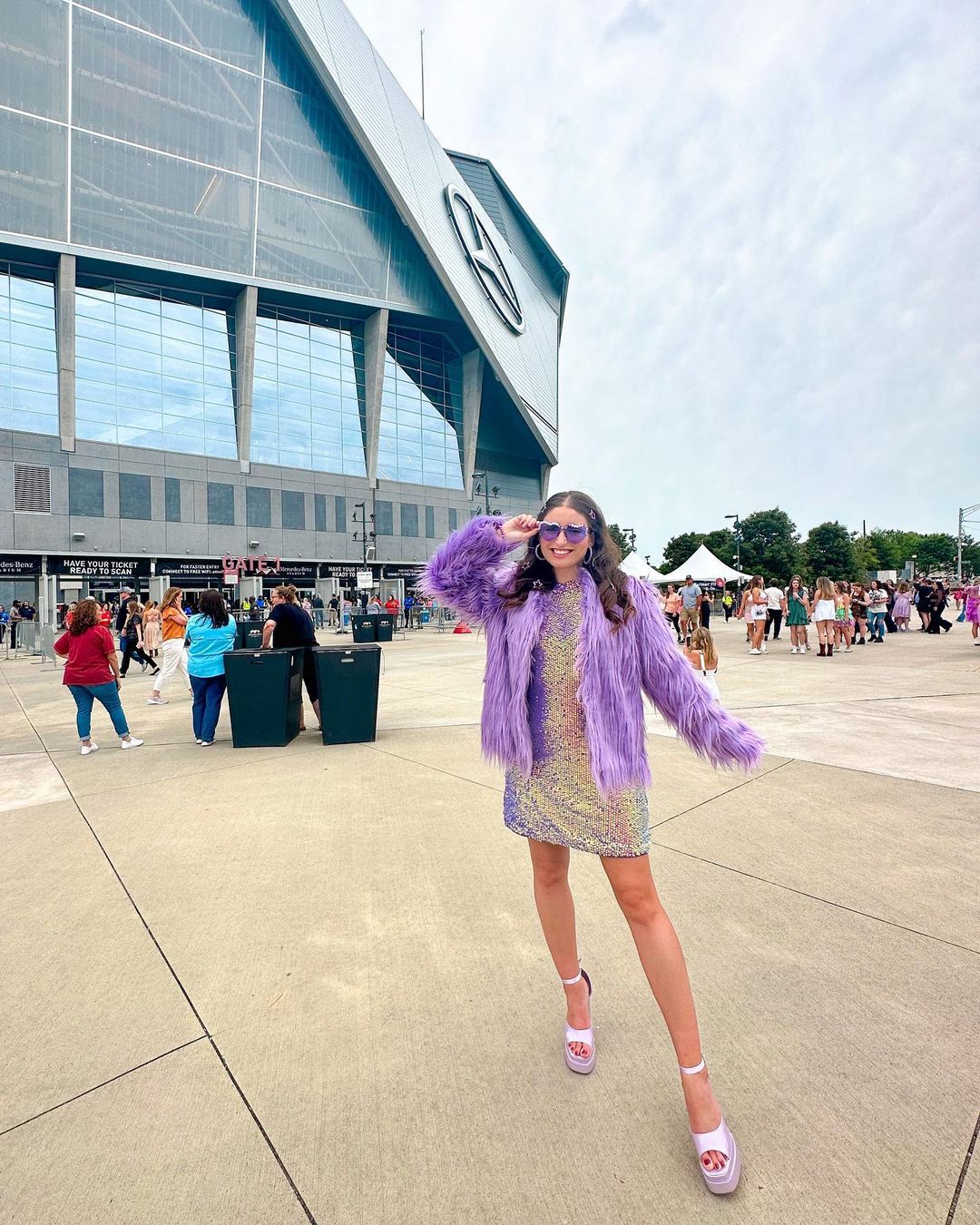 45 – Going All Out for the Outfit But Opting for Your Comfort Shoes is the Smartest Play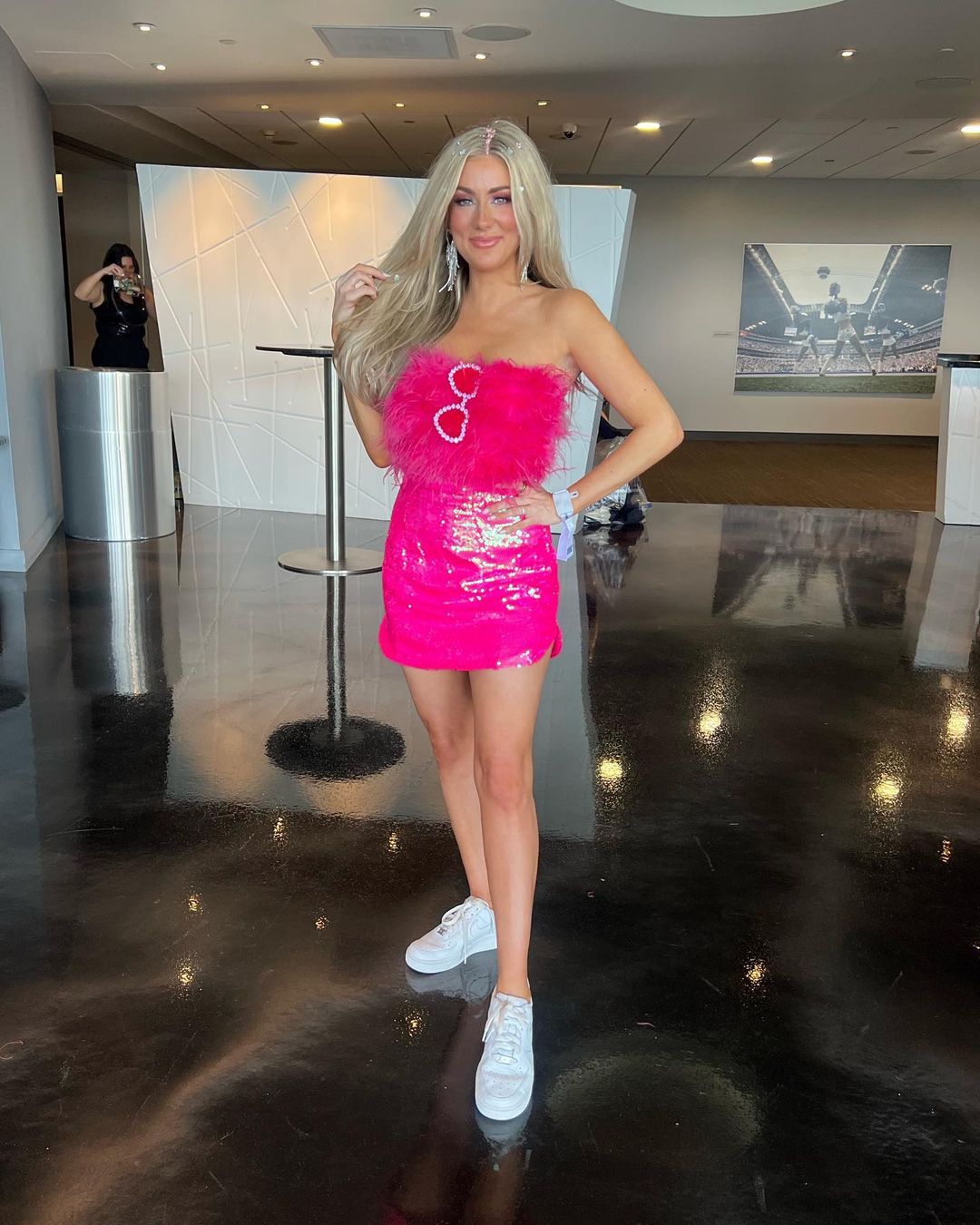 44 – Heart Shaped Glasses to Match the Details on the Shoes is an Excellent Way to Tie the Look Together
43 – Add a Bright Red Lip to a Golden Dress to be True to Swift's Style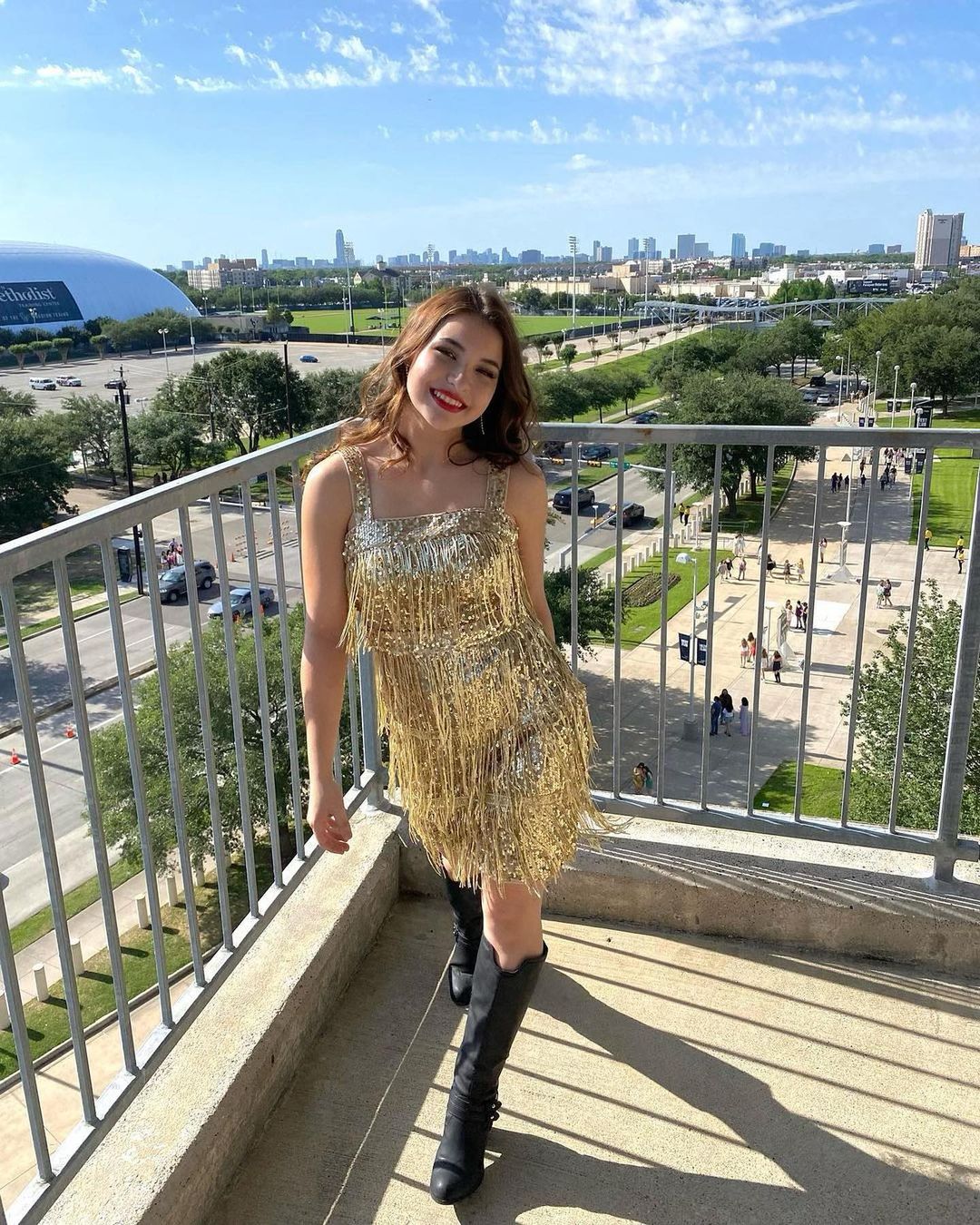 42 – Amp Up Your Look With Glittering Makeup & Accessories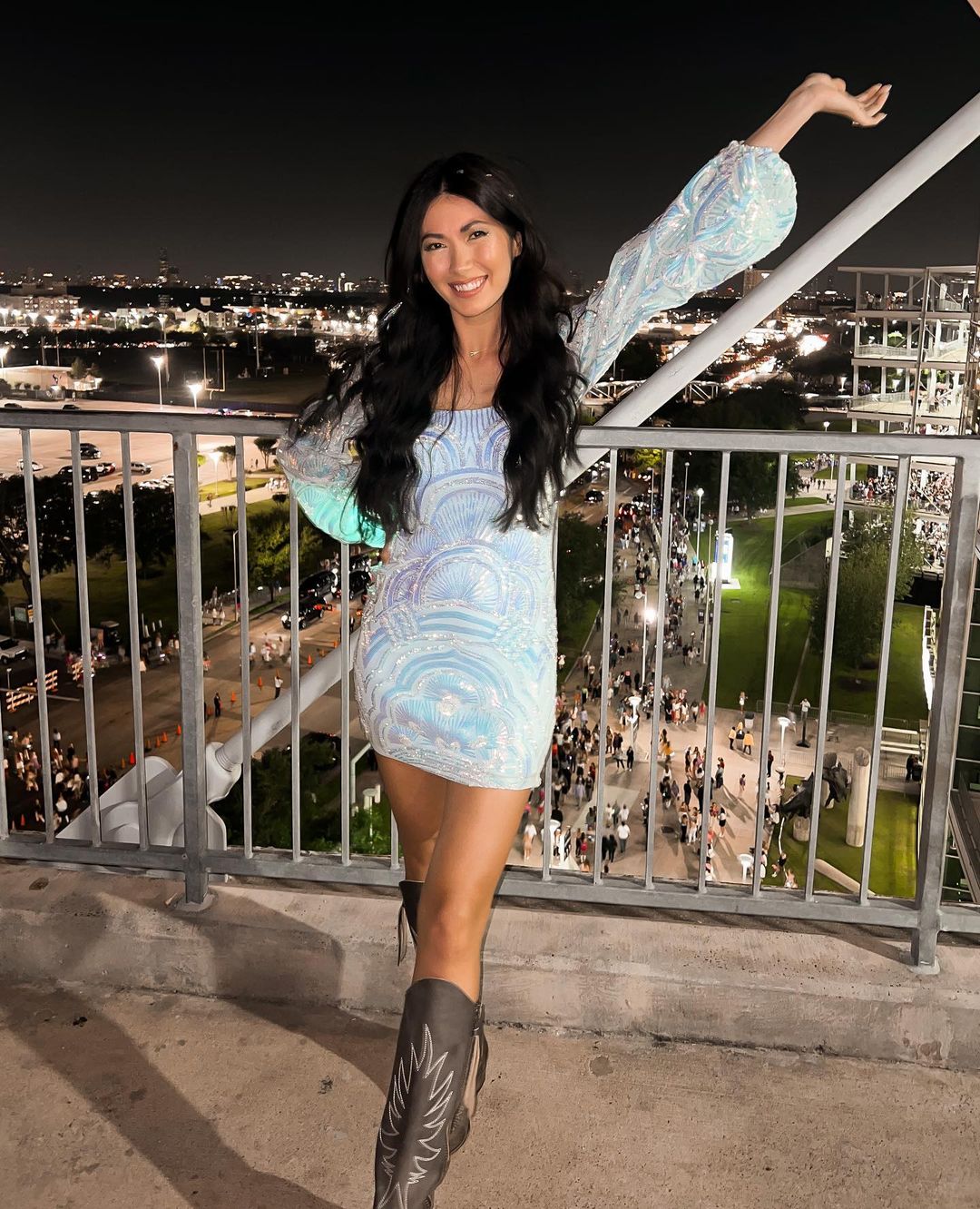 41 – Channel Your Taylor Swift Era by Paying Tribute to her Early Country Days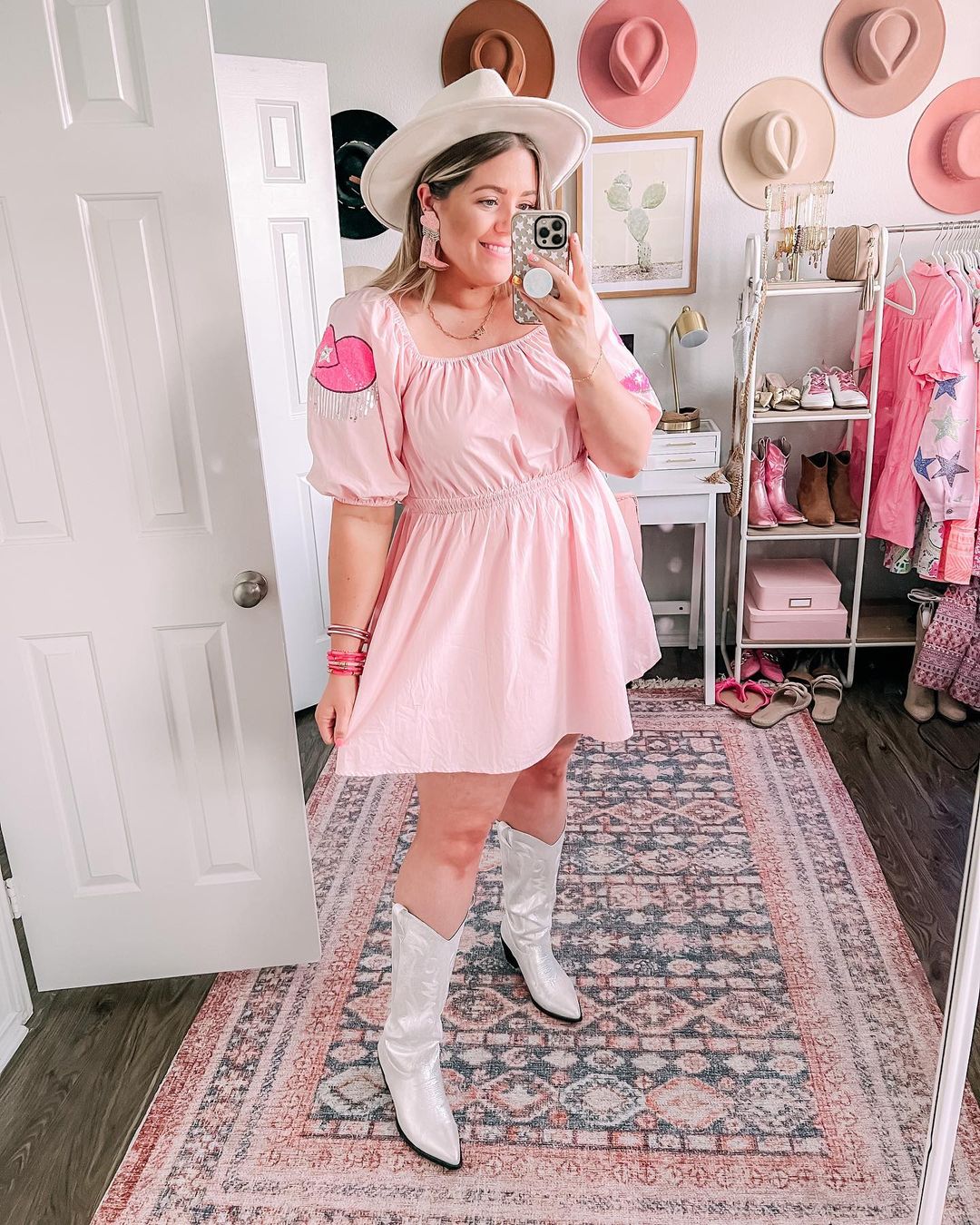 Shop the dress:
40 – When All Else Fails, Throw On a Glittery Oversized Shirt & Knee-High Boots
Pants, Jump & Bodysuits
39 – Opt for a Matching Vest & Pant Set & Add Unique Accessories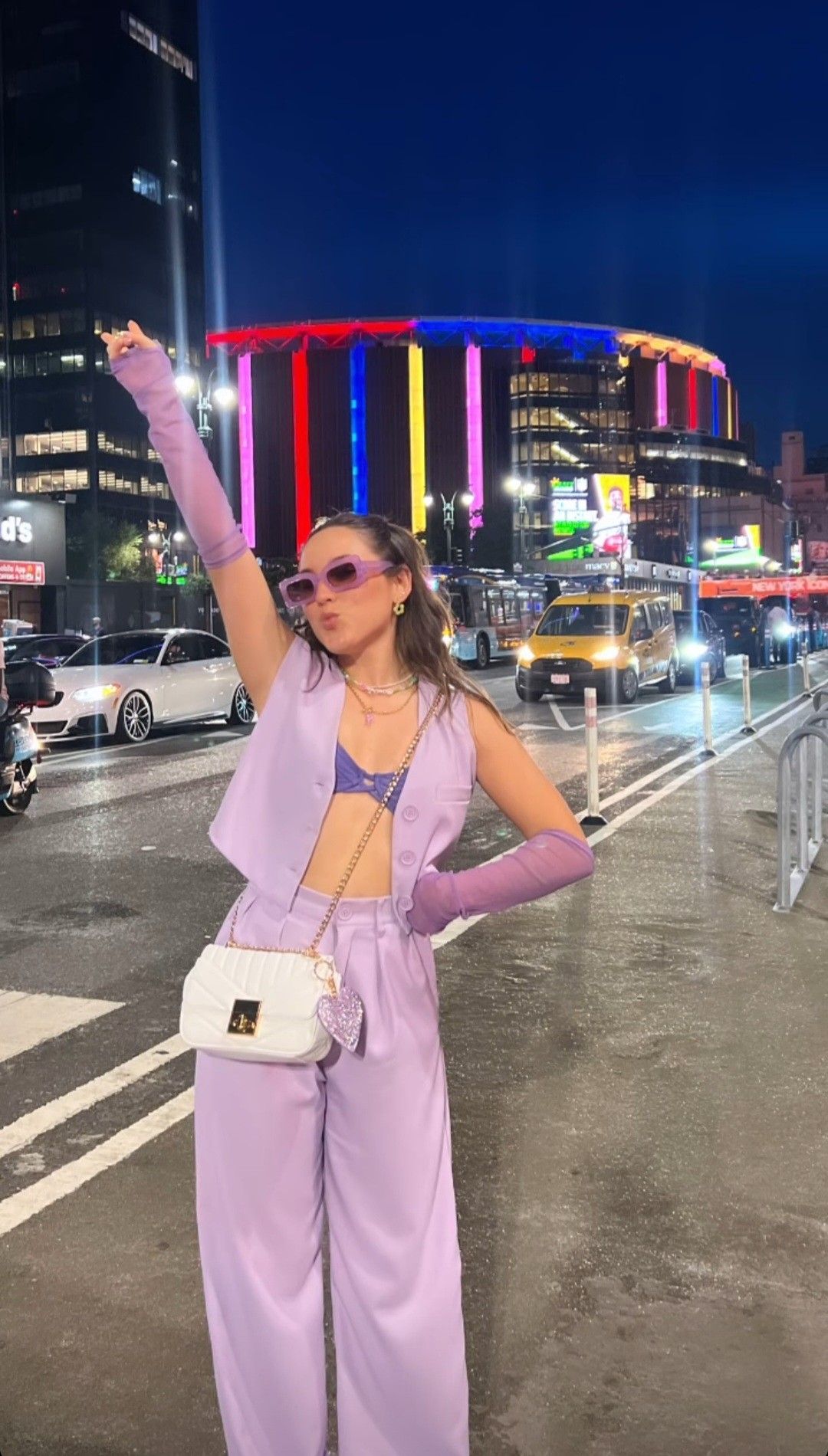 38 – Add a Sparkling Jacket With Silver Details to Complete the Look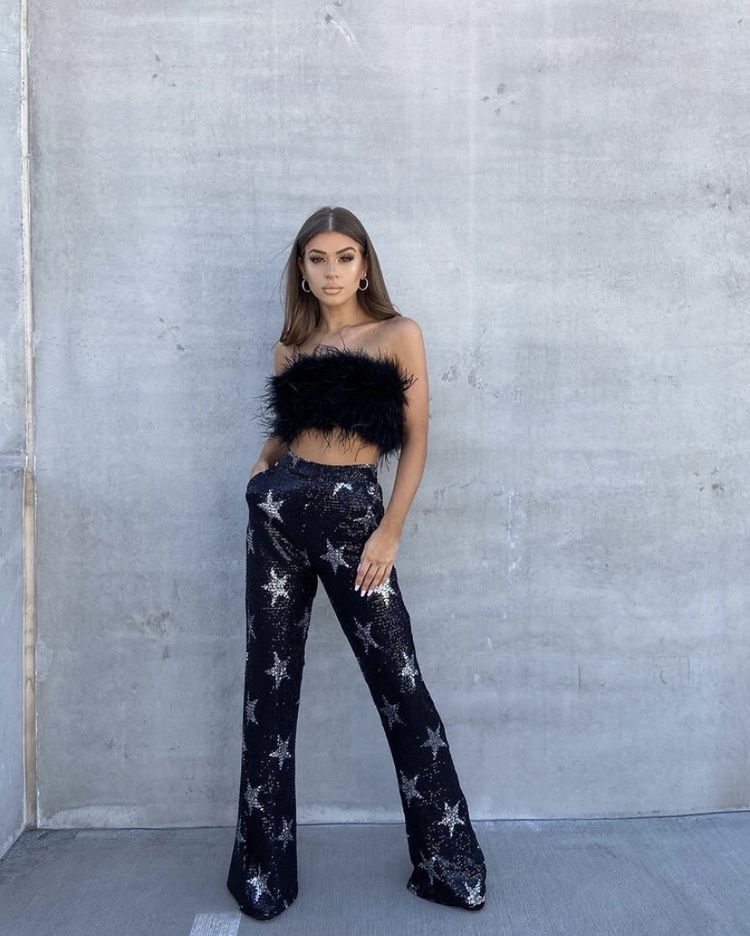 37 – What Else Screams Lover Other Than a Sequin Jumpsuit in Hot Pink
36 – Best Believe You Are Still Bejeweled in This Gorgeous Top & Statement Pants
35 – Let Your Outfit Speak For Itself When Going to a Taylor Swift Show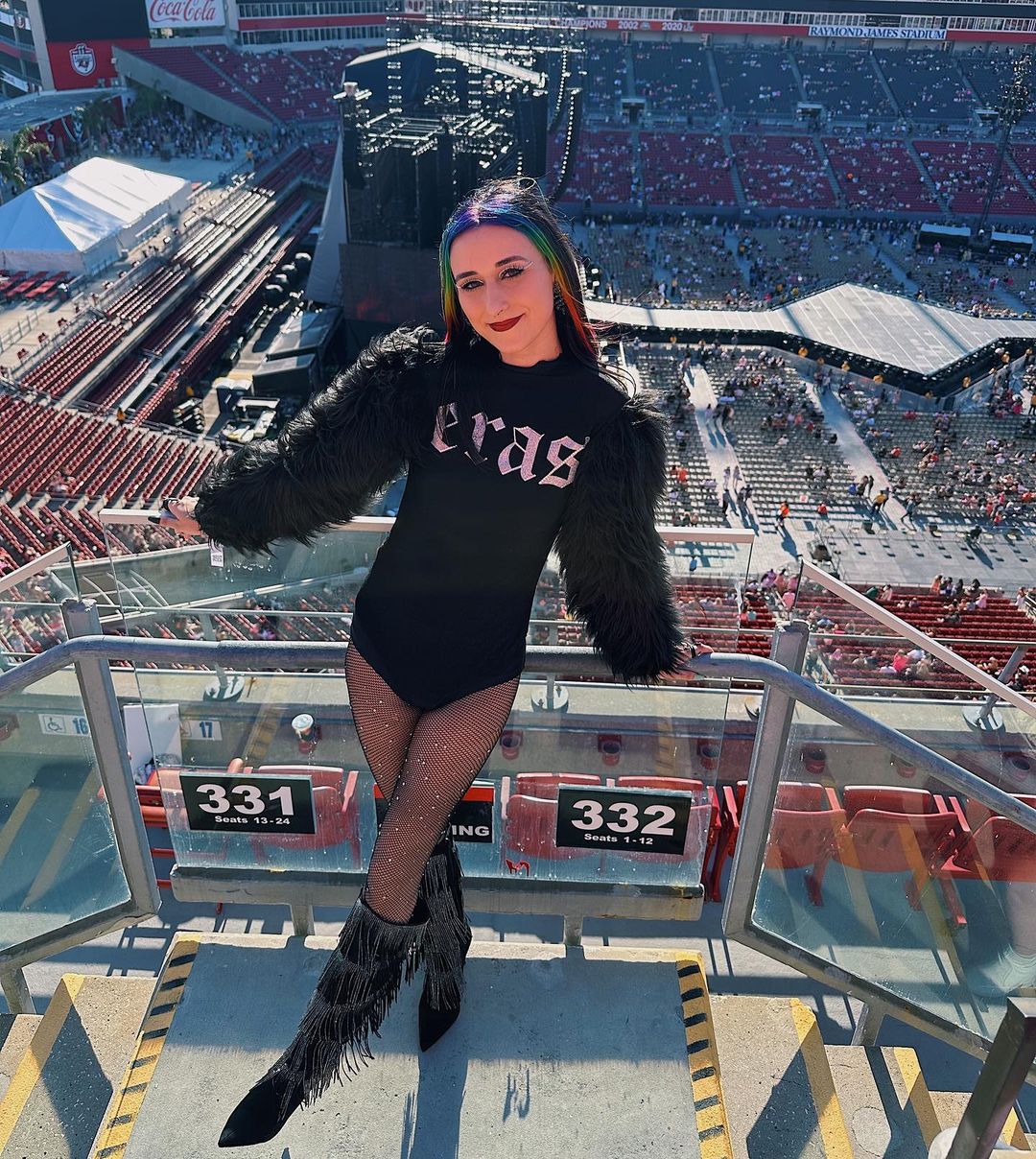 34 – Opt for Accessories that Match the Details of Your Dress To Complement the Fit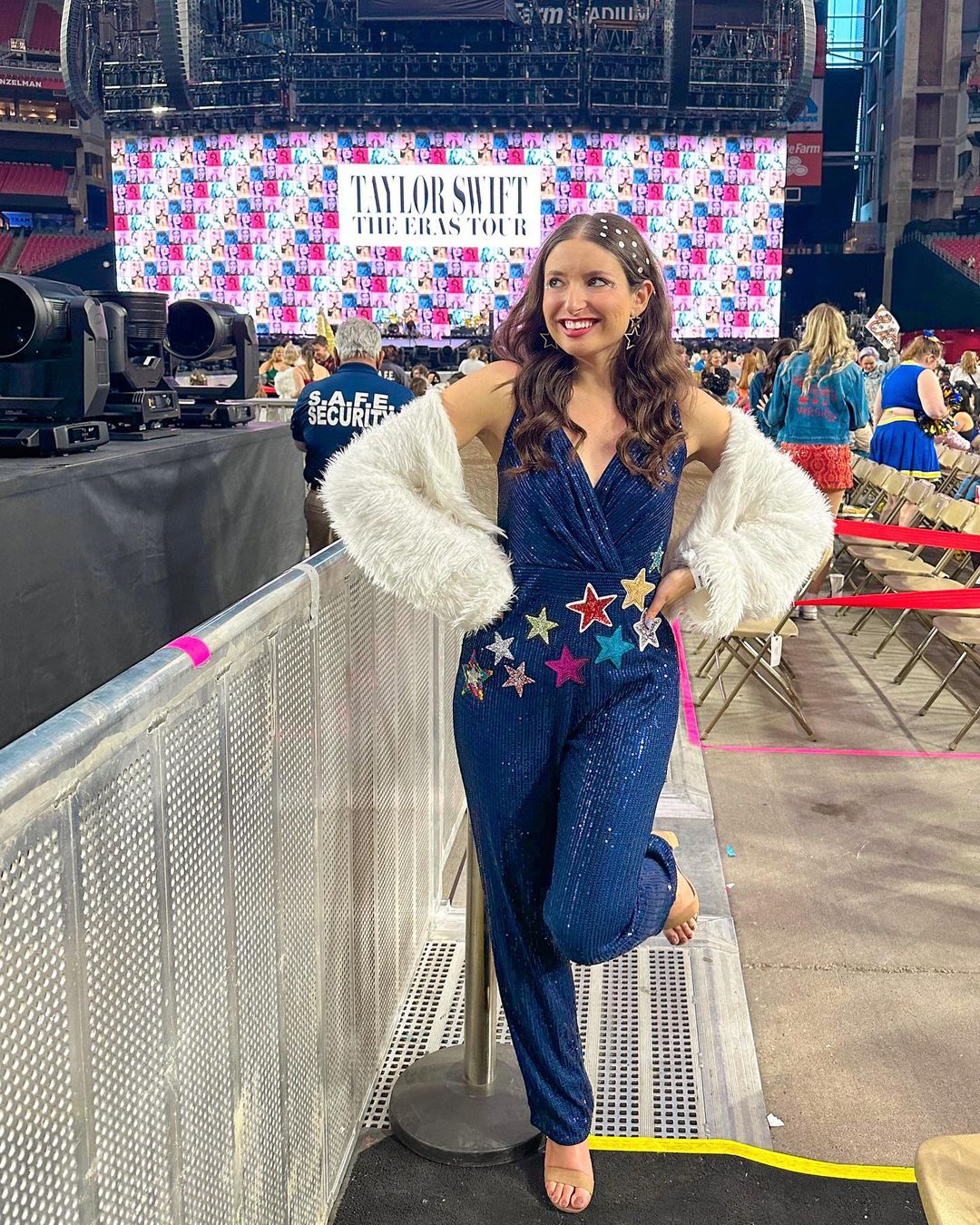 33 – Combine the Reputation & Lover Era for a Fantastic Outfit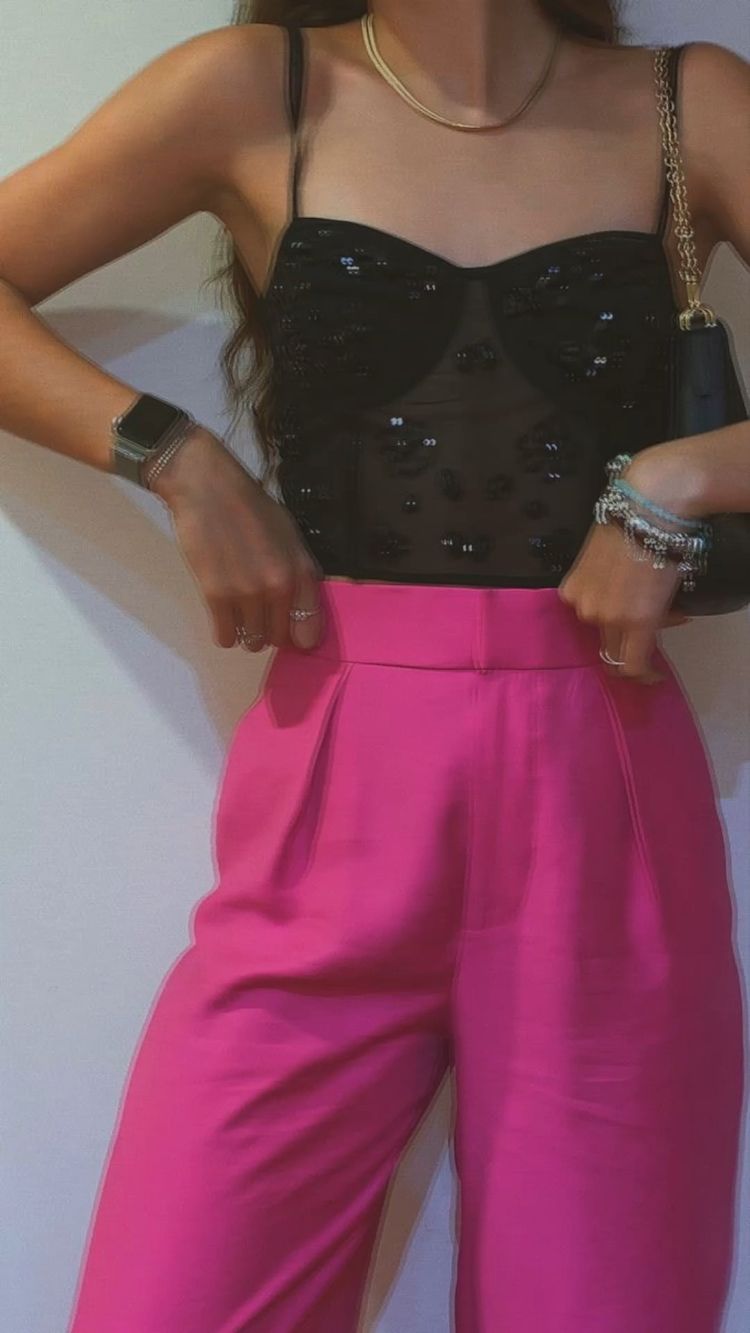 via
Group Goals
32 – Match Your Bestie & Wear Friendship Bracelets for a Memorable Night Ahead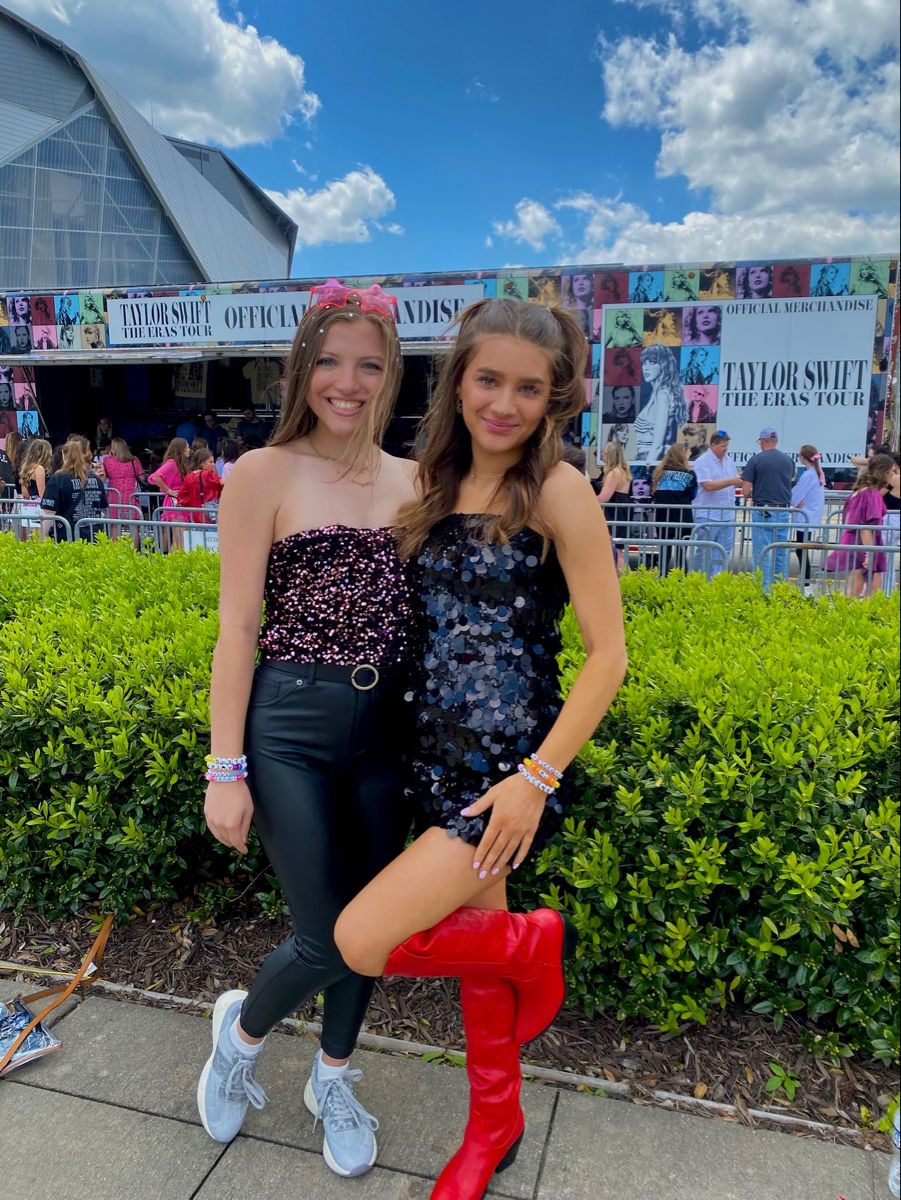 31 – What Better Time to Make a Statement With Your Bestie Than Now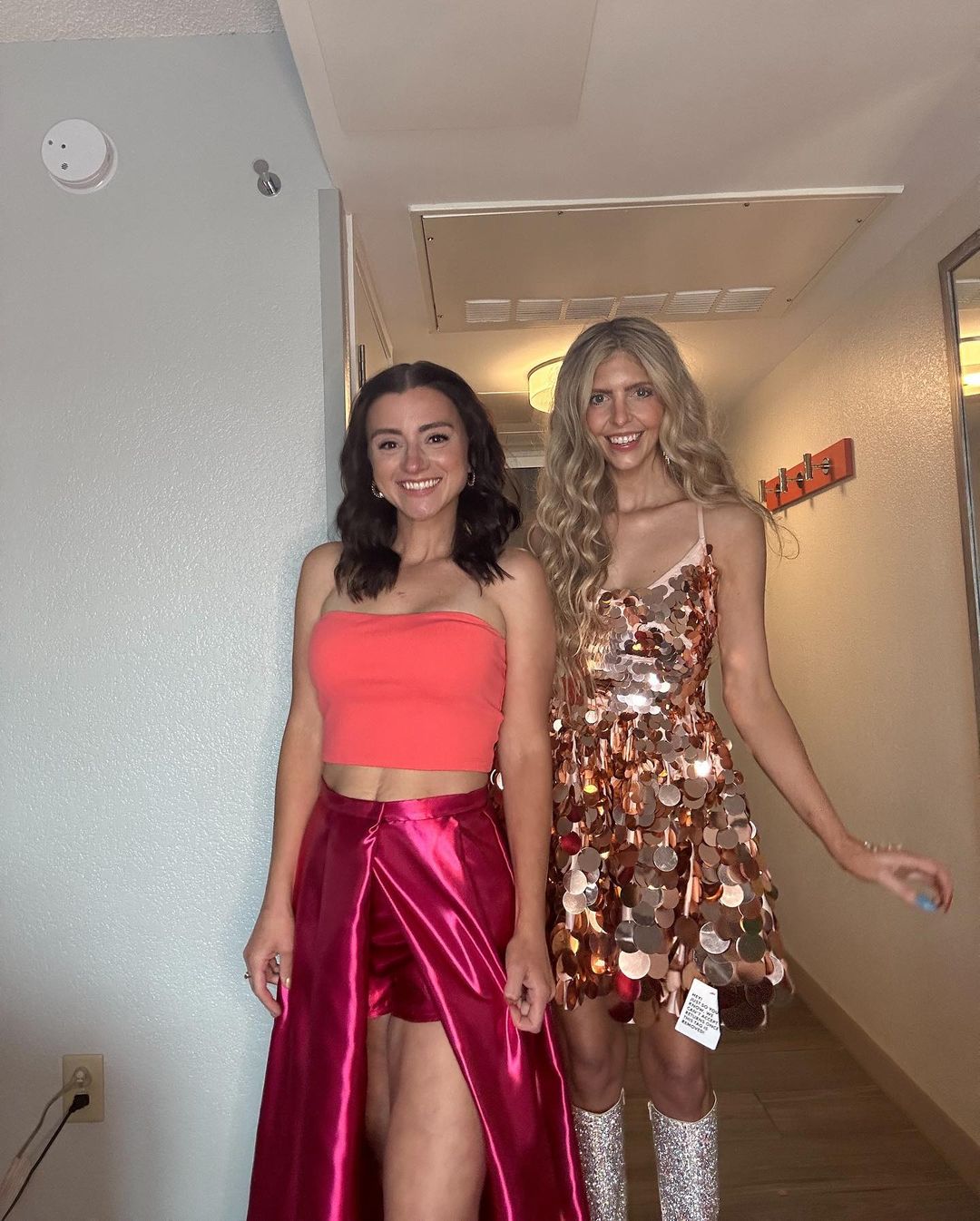 30 – Get Lyrical Matching Shirts With Your Gang to Exude Significant Goals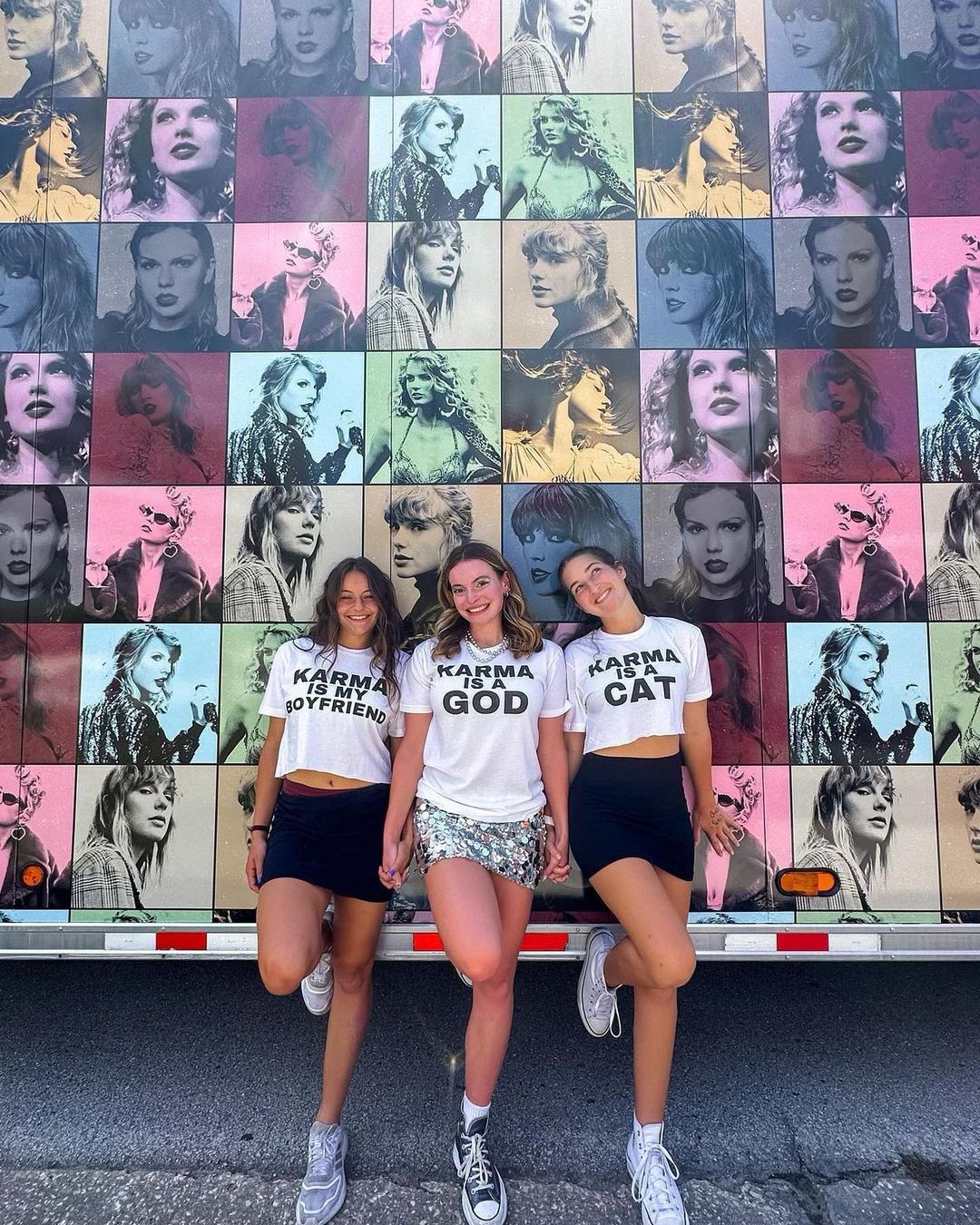 29 – It Does Not Get Any Fancier Than Matching Sequined Fringe Dresses With Your Girl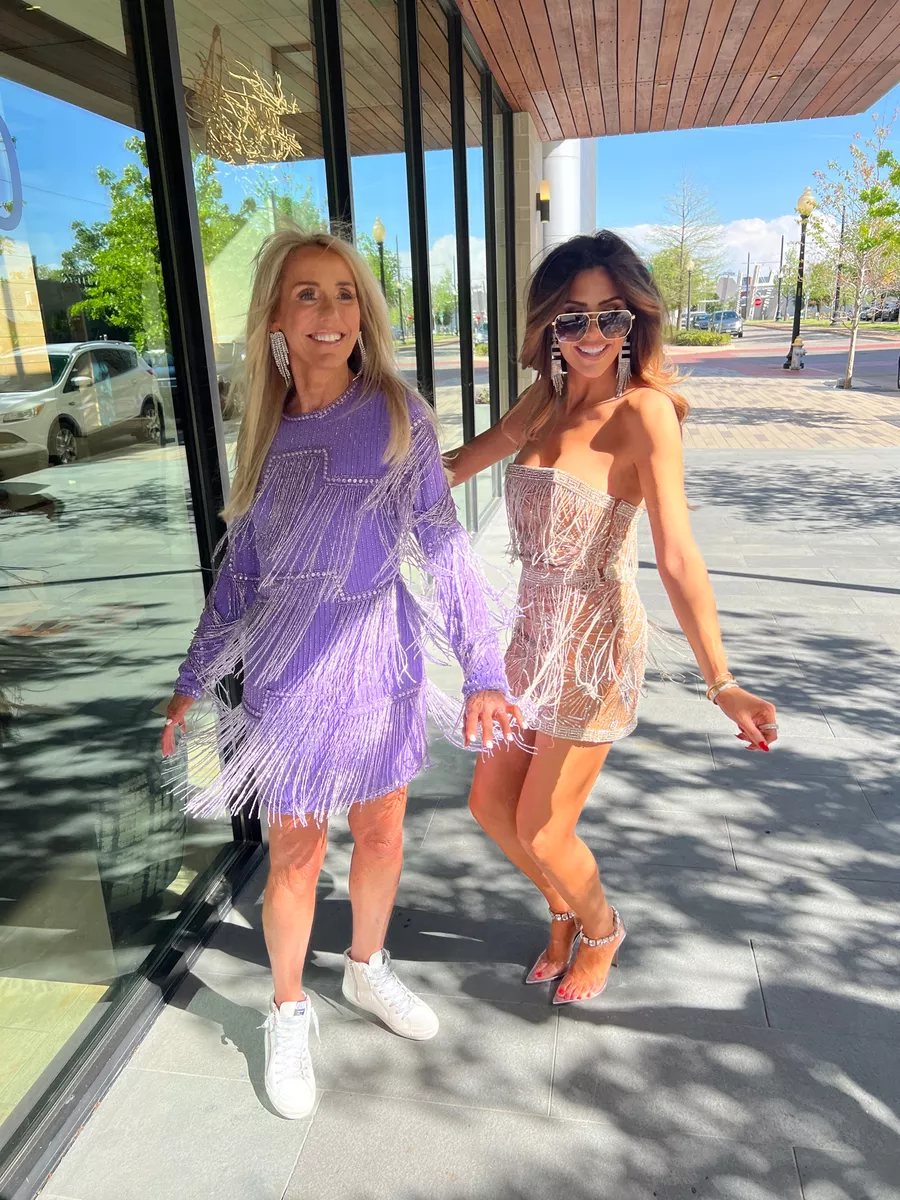 Shop the dresses below:
Purple Fringe Mini Dress $234.00
Champagne Sequin Dress $1195.00
GIANVITO ROSSI PVC pumps $1195.00
28 – Bejeweled? Bejeweled.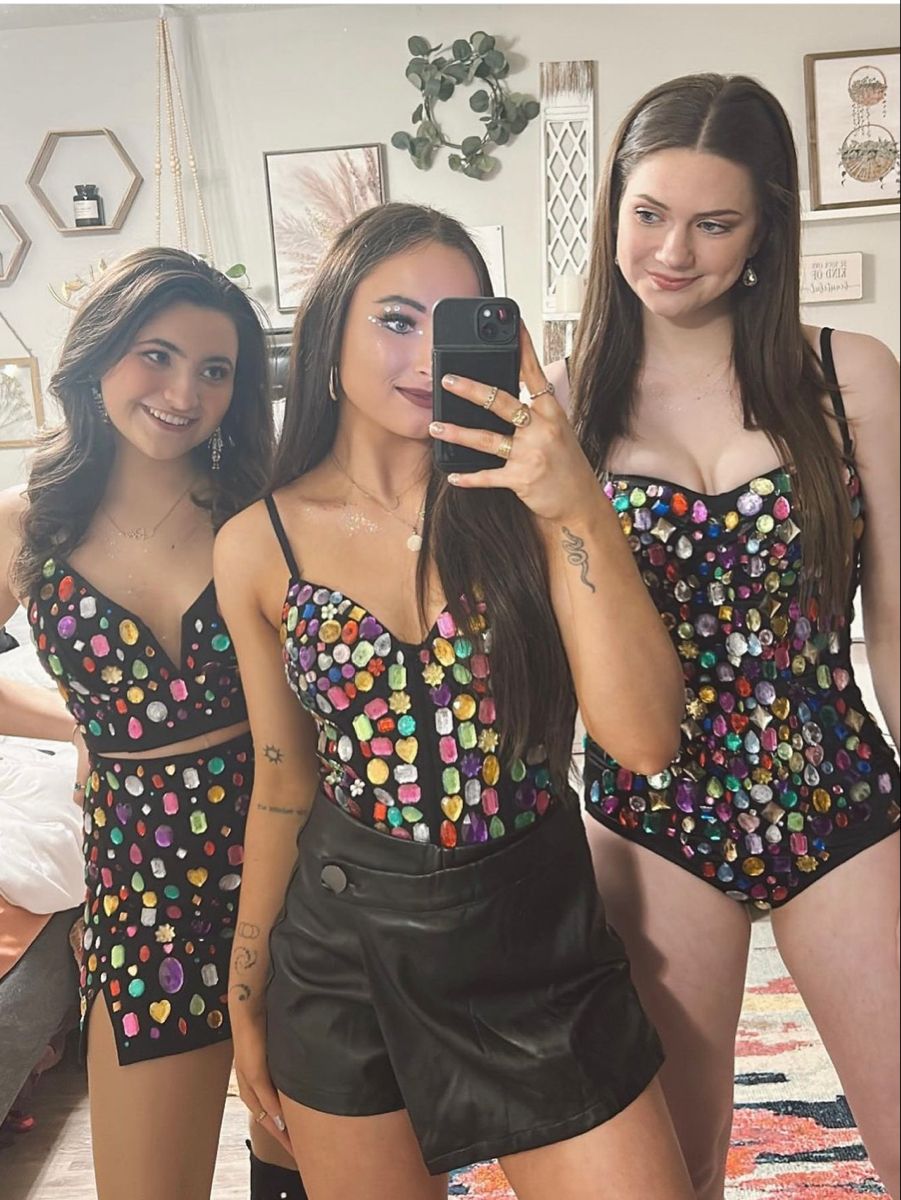 Skirts & Shorts Looks
27 – Add Glitter Freckles & Highlighter to Stand Out in the Crowd
26 – Opt for Any Graphic Printed With a Fringe Skirt for an Easy & Quick Outfit
25 – Match Your Accessories & Shoes And Contrast With Your Clothes for a Unique Appearance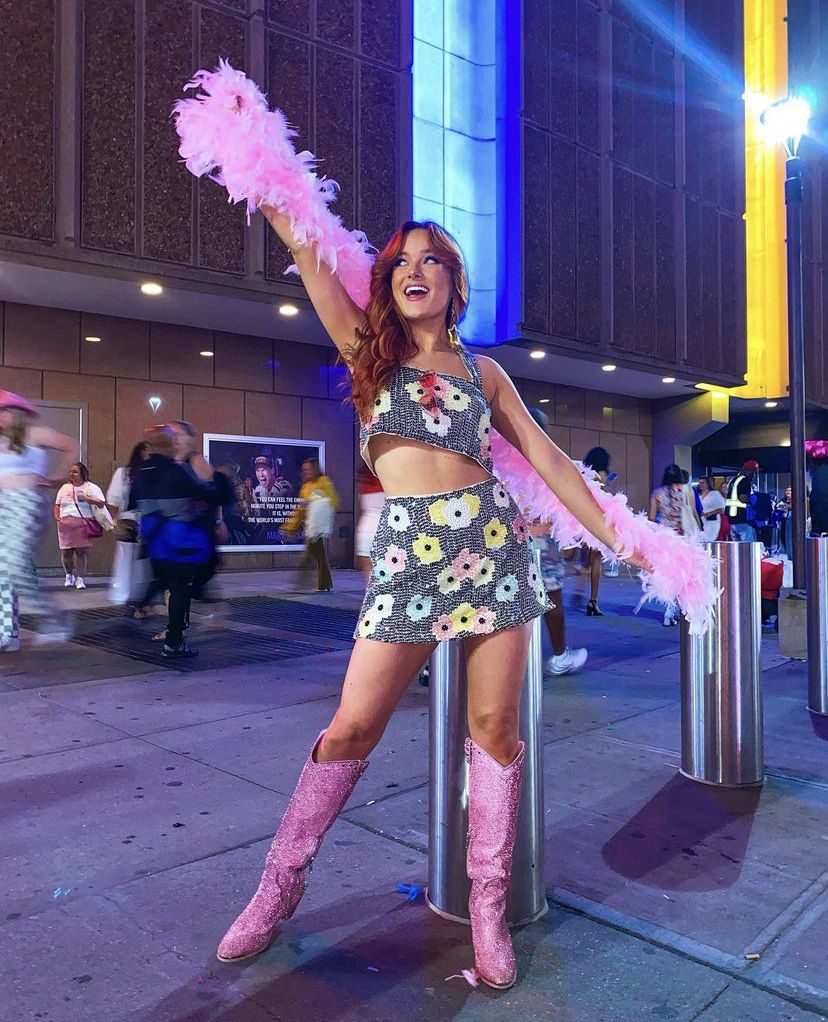 24 – Pay Testament to Swift's Song & Stock Up on the Friendship Bracelets
In her song "You're On Your Own Kid," Taylor encourages the listeners to make friendship bracelets and embrace the moments. Naturally, her loyal fans listened and began wearing and exchanging bracelets at the concert and spreading the love!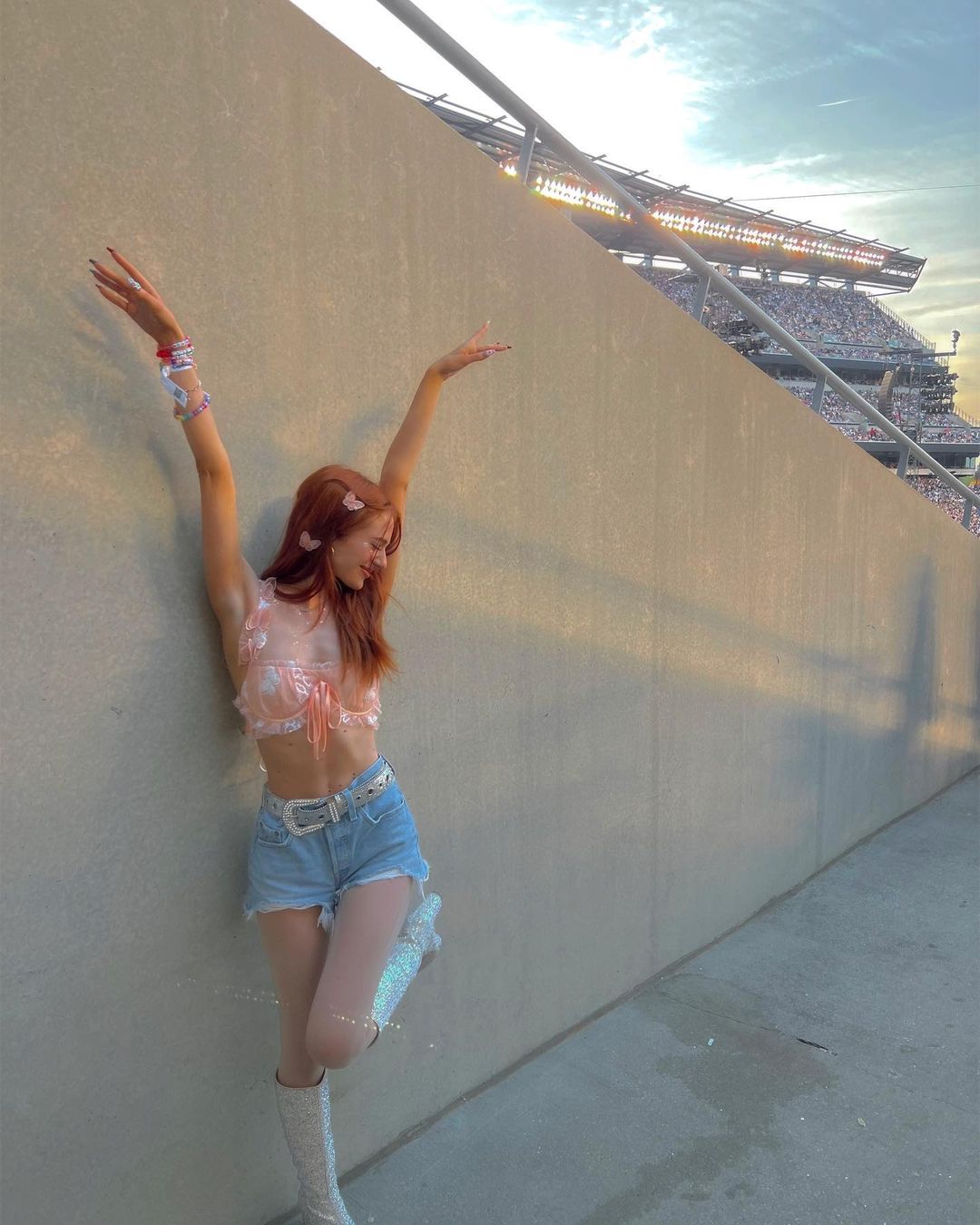 23 – Top Your Two Piece With an Oversized Blazed in a Bold Color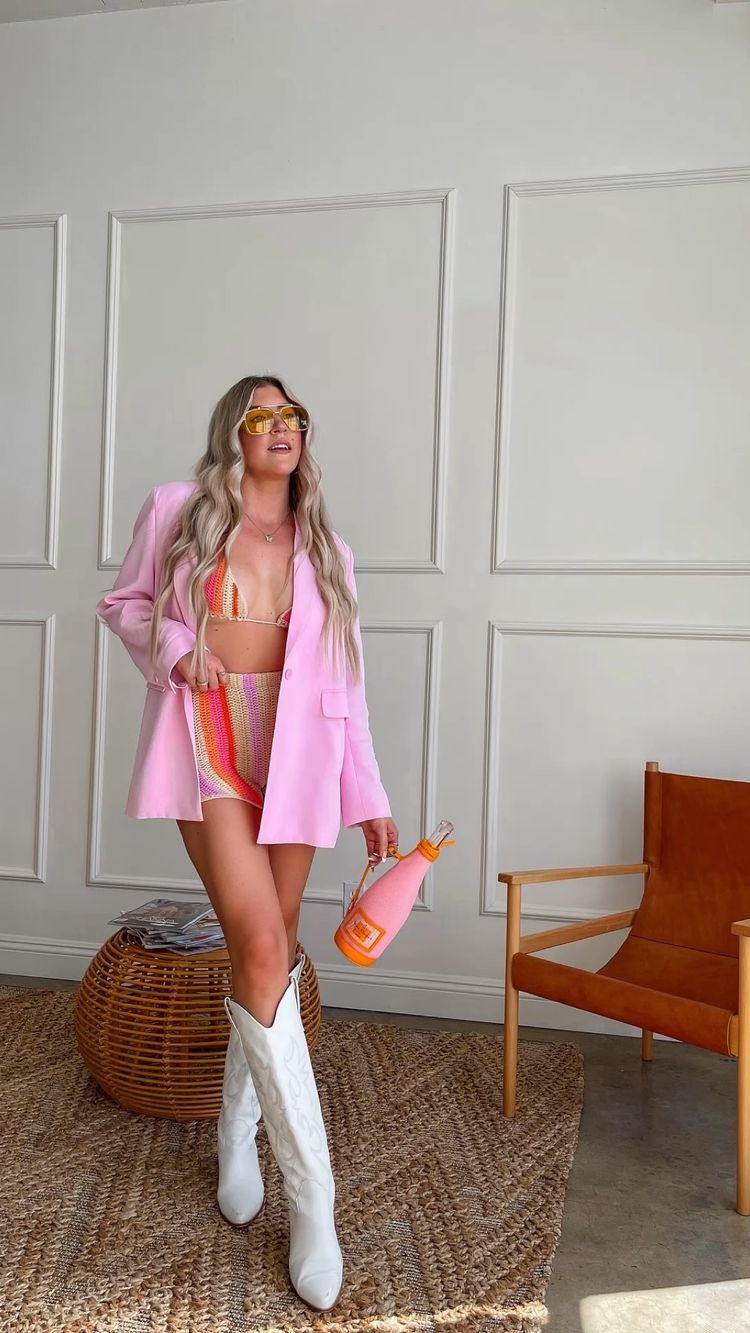 22 – You Can Not Go Wrong With the Combination of Black & Red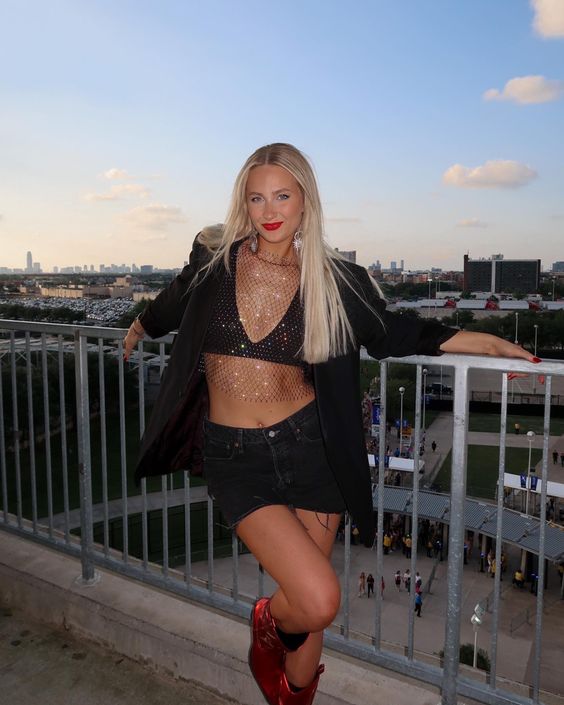 Grab the look:
21 – Add Sparkling Details, Including Brighter Makeup & Sequined Jacket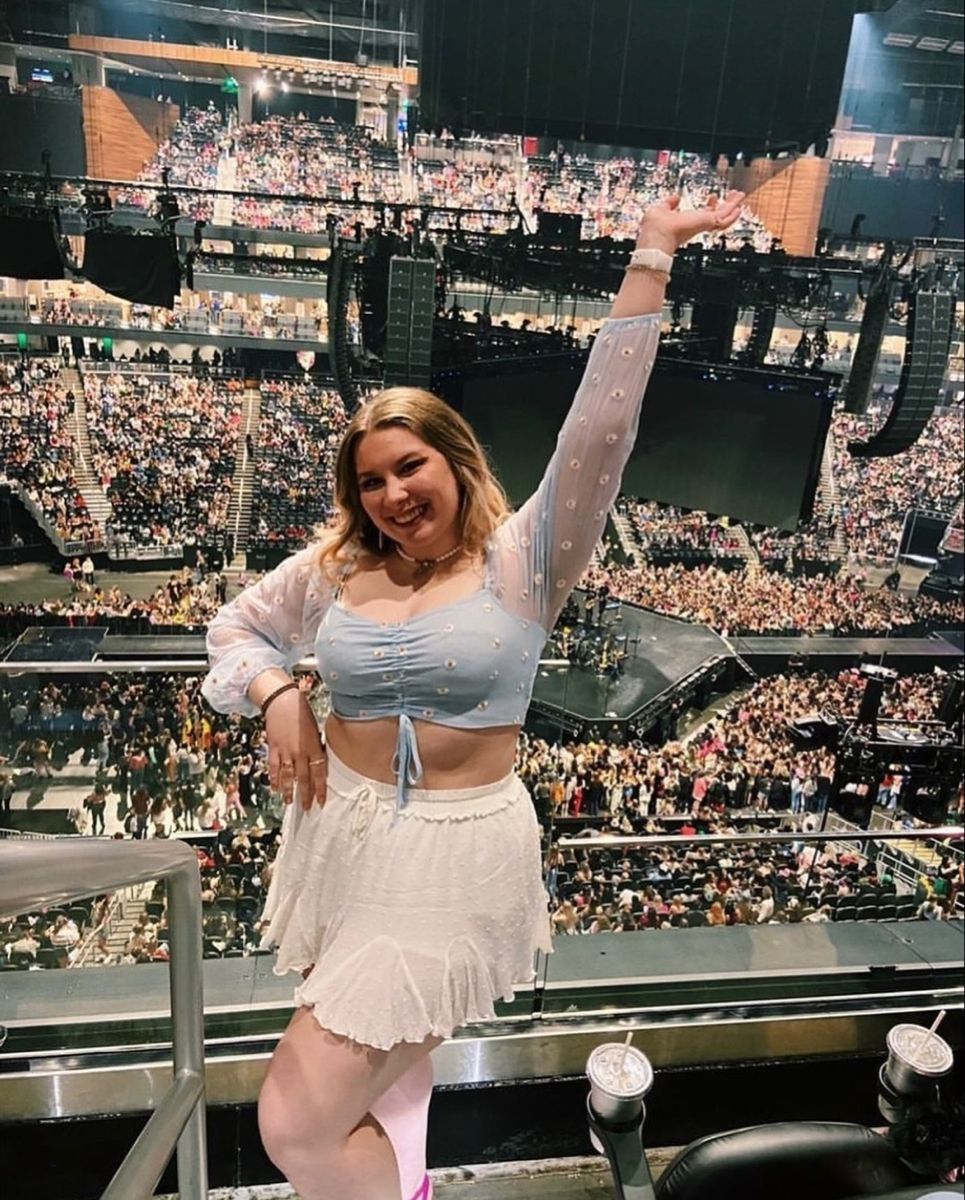 20 – Let Your Outfit Speak For Itself & Reveal The Era You Are Dressed For
In this case, it is obviously the Red era!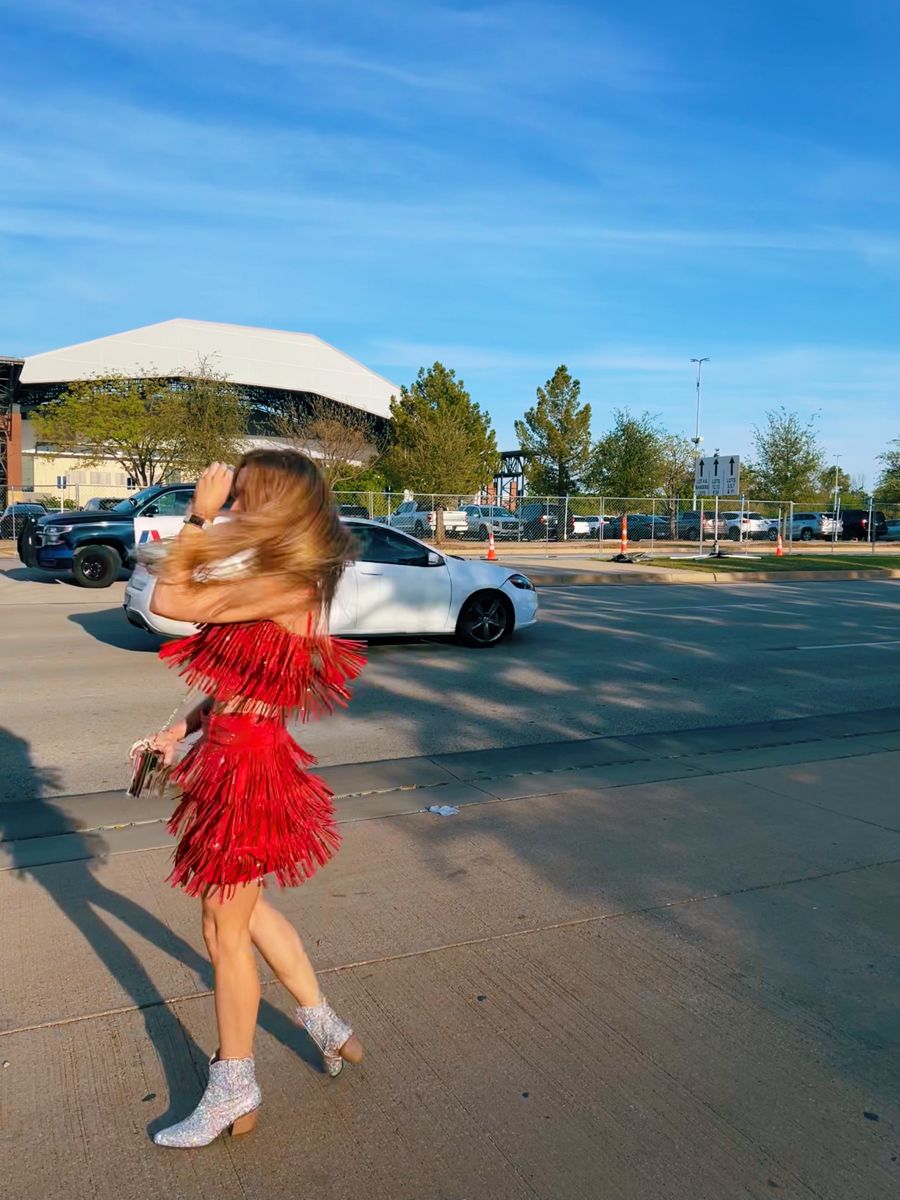 Shop the outfit below:
19 – Add Quick & Easy DIY Details to Make Your Outfit Unique to You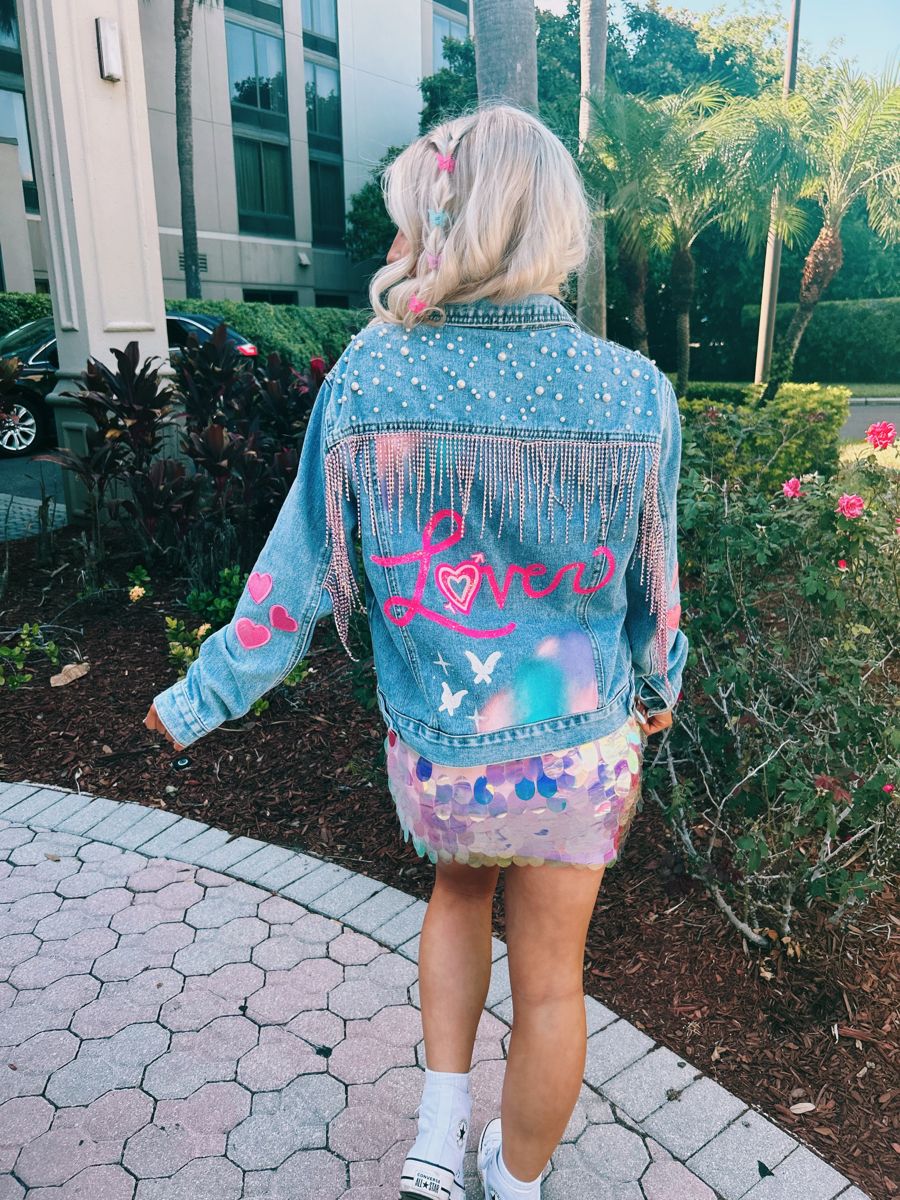 18 – Pull your Hair Back in a Half-Up Half-Down Hairstyle With Gem Details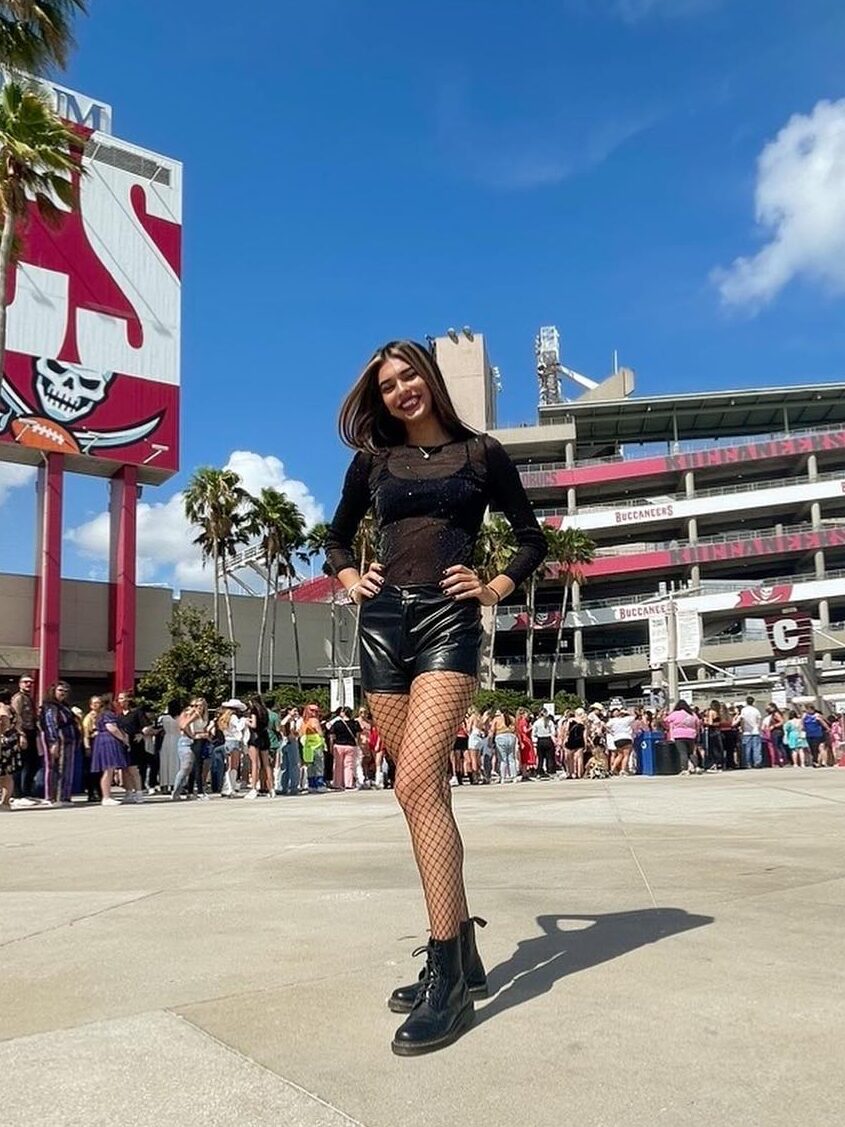 17 – A Bright Pink Lip Would Have Truly Knocked the Look Right Out of the Park
16 – A Unique Skirt is Enough to Make Your Look Stand Out
Shop the skirt below:
15 – It Does Not Get Any Sparklier Than This, & We Are Loving It!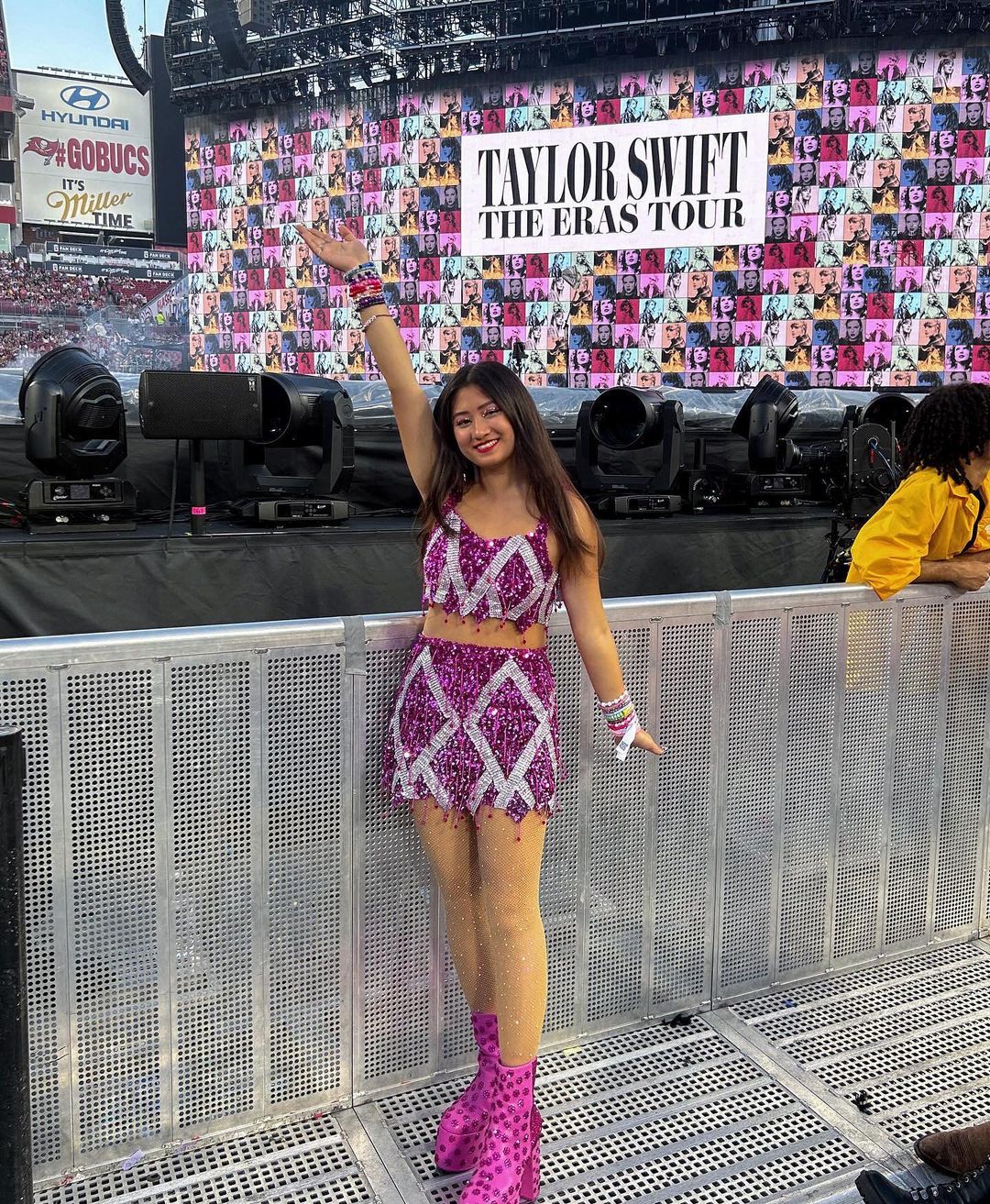 14 – Match Your Top to Your Shoes & Add a Plain Botton In Between the Two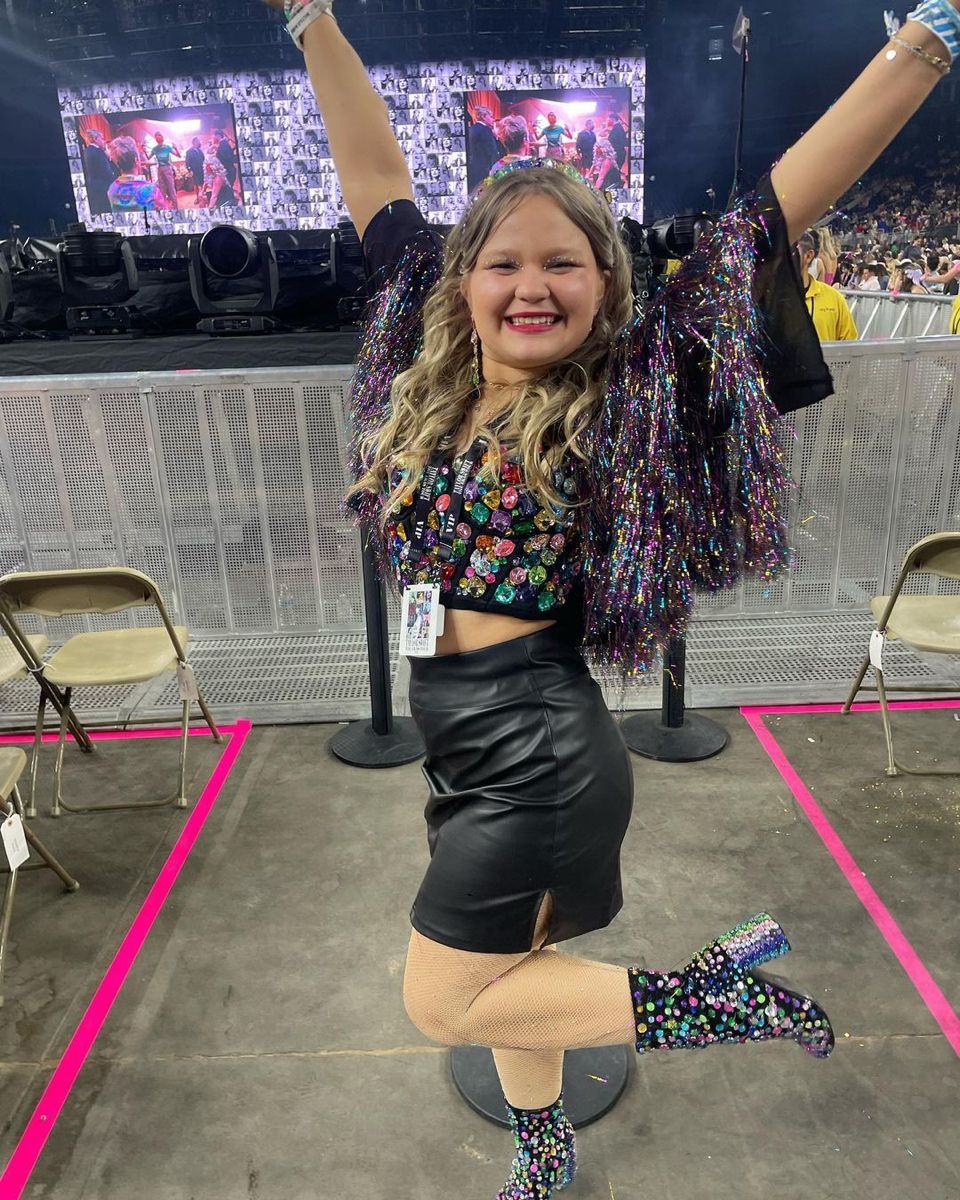 13 – Opt for a Denim Jacket On Top To Complete Your Fit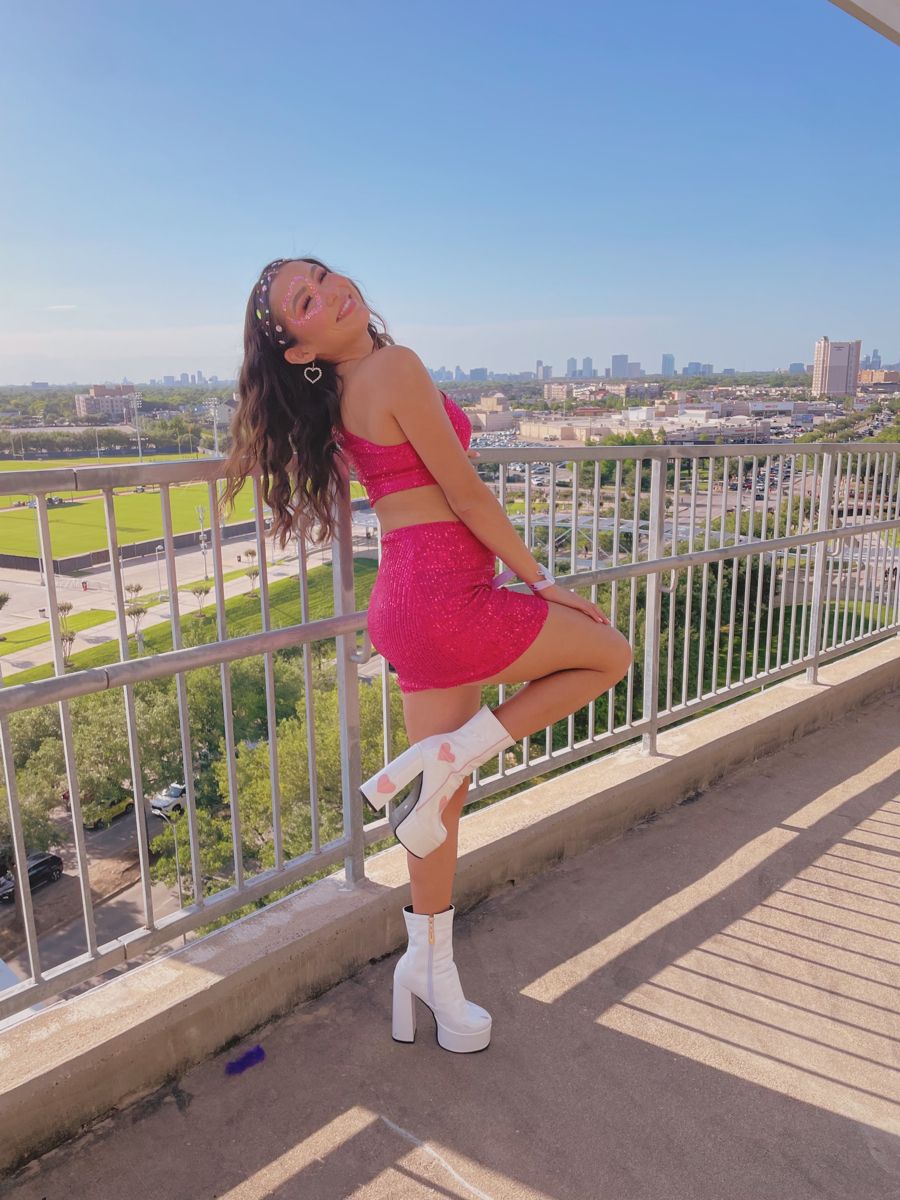 12 – Let Your Outfit Speak For All the Eras in One Place!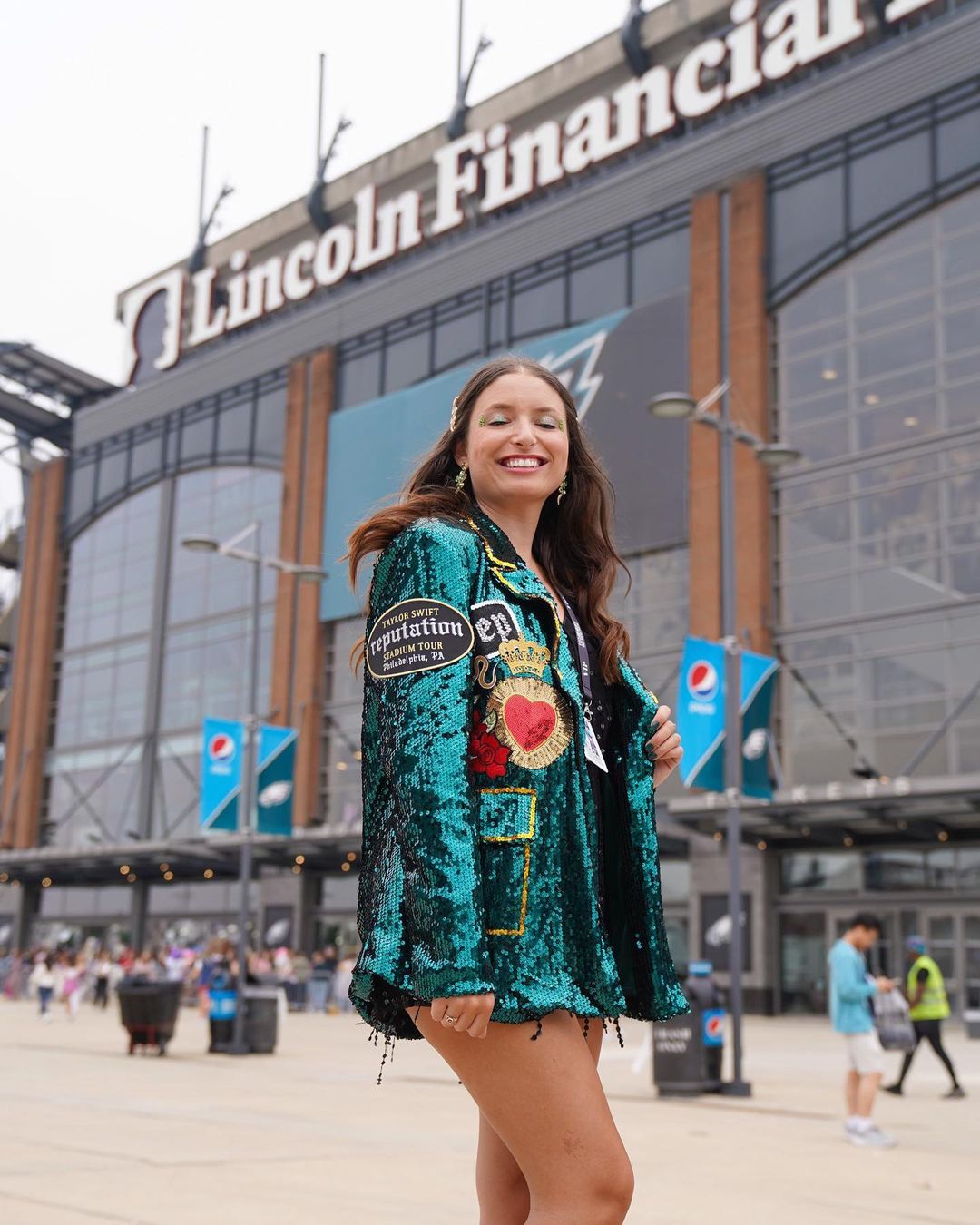 11 – A Sequined Cover Up is an Effortless Way to Amp Up Any Outfit
Now that you have seen all the countless ways you can dress for the concert, it is time to appreciate Taylor's fantastic outfits. She has a specific look for each era, and the transition between each one is greater than the other. And the ensembles speak for themselves!
Here are all the best looks that Taylor Swift served at The Eras Tour, and we are in awe!
Taylor Swift's Best Costumes
10 – Paying Tribute to Where It All Started: The "Taylor Swift" Era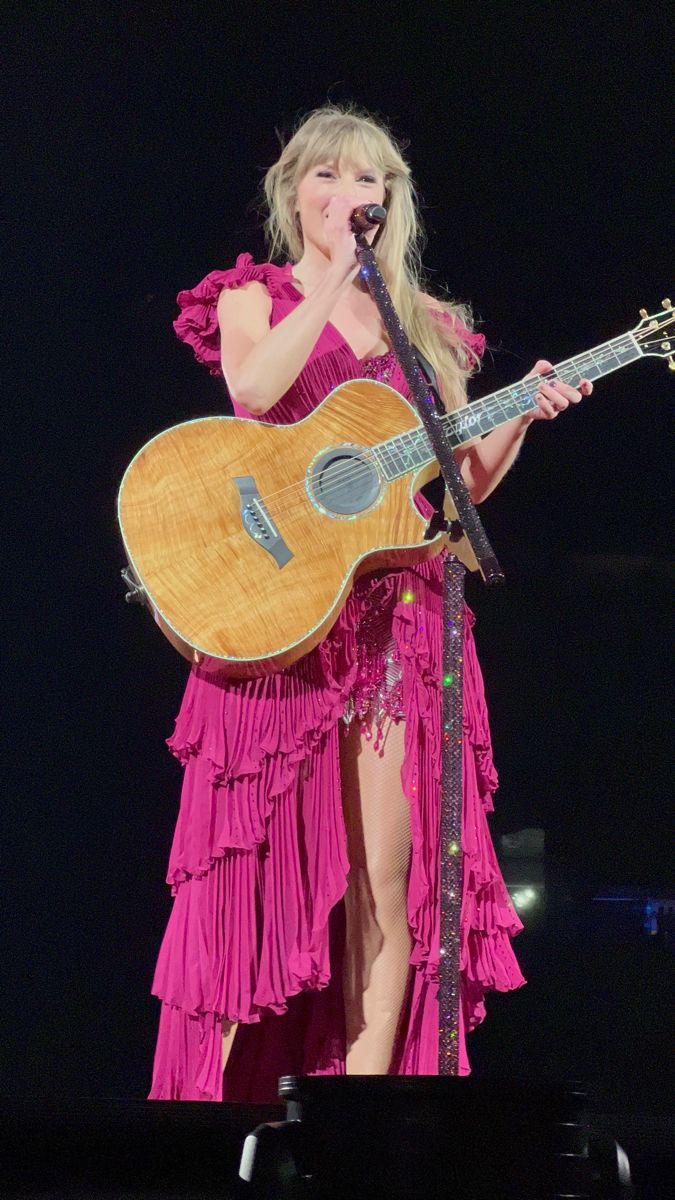 09 – Going Gold & Gorgeous in her "Fearless" Era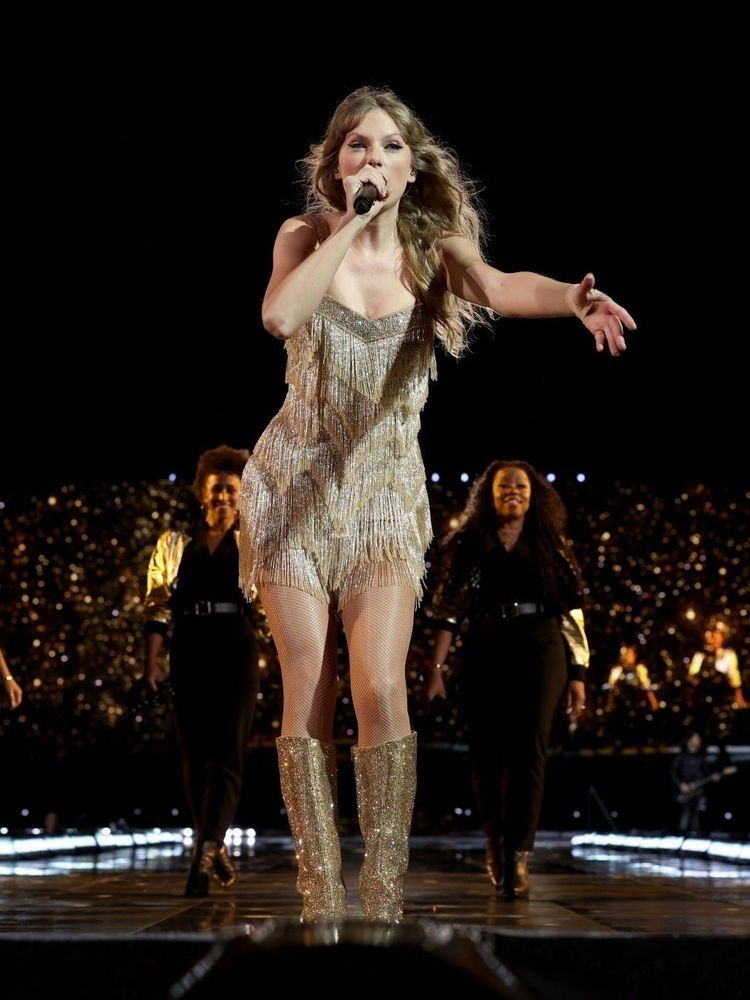 08 – "Speak Now" Gave Us the Most Gorgeous Gowns & This Elie Saab Number Truly Speaks for Itself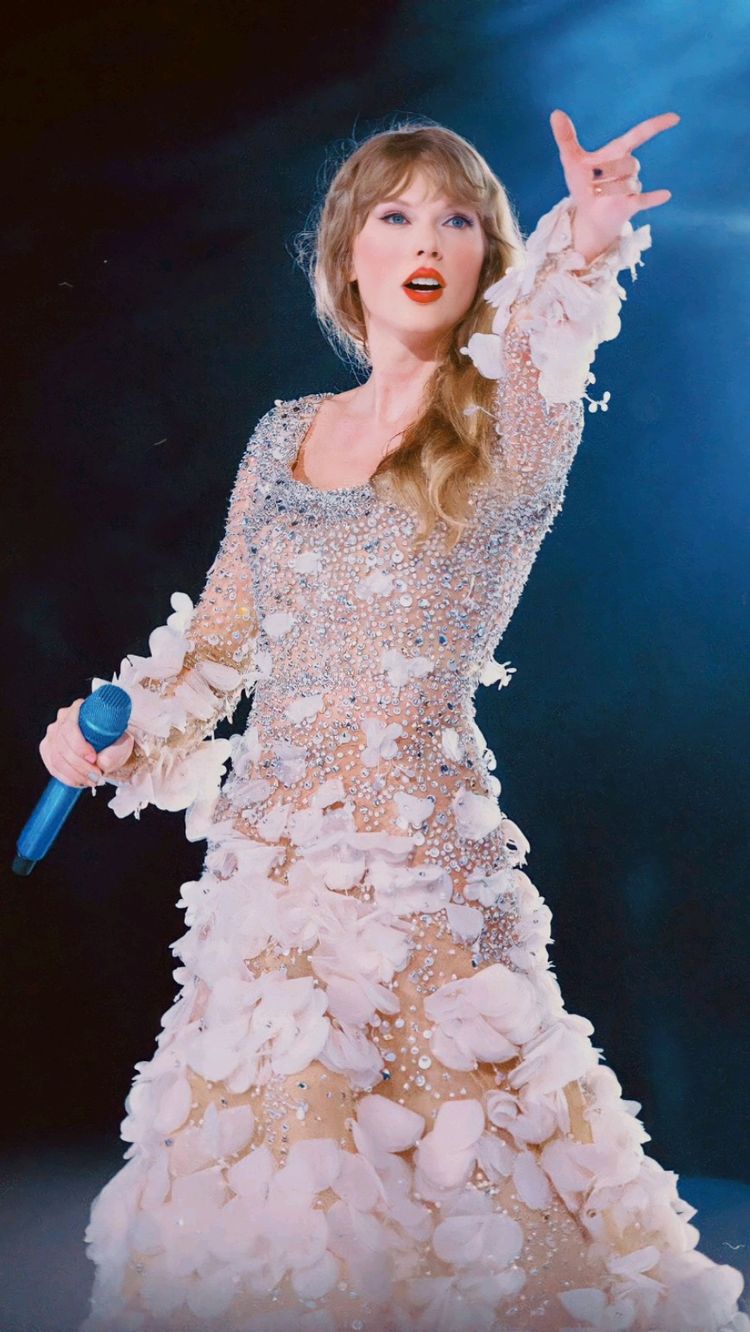 07 – It Only Makes for Everything to be Red for her "Red" Era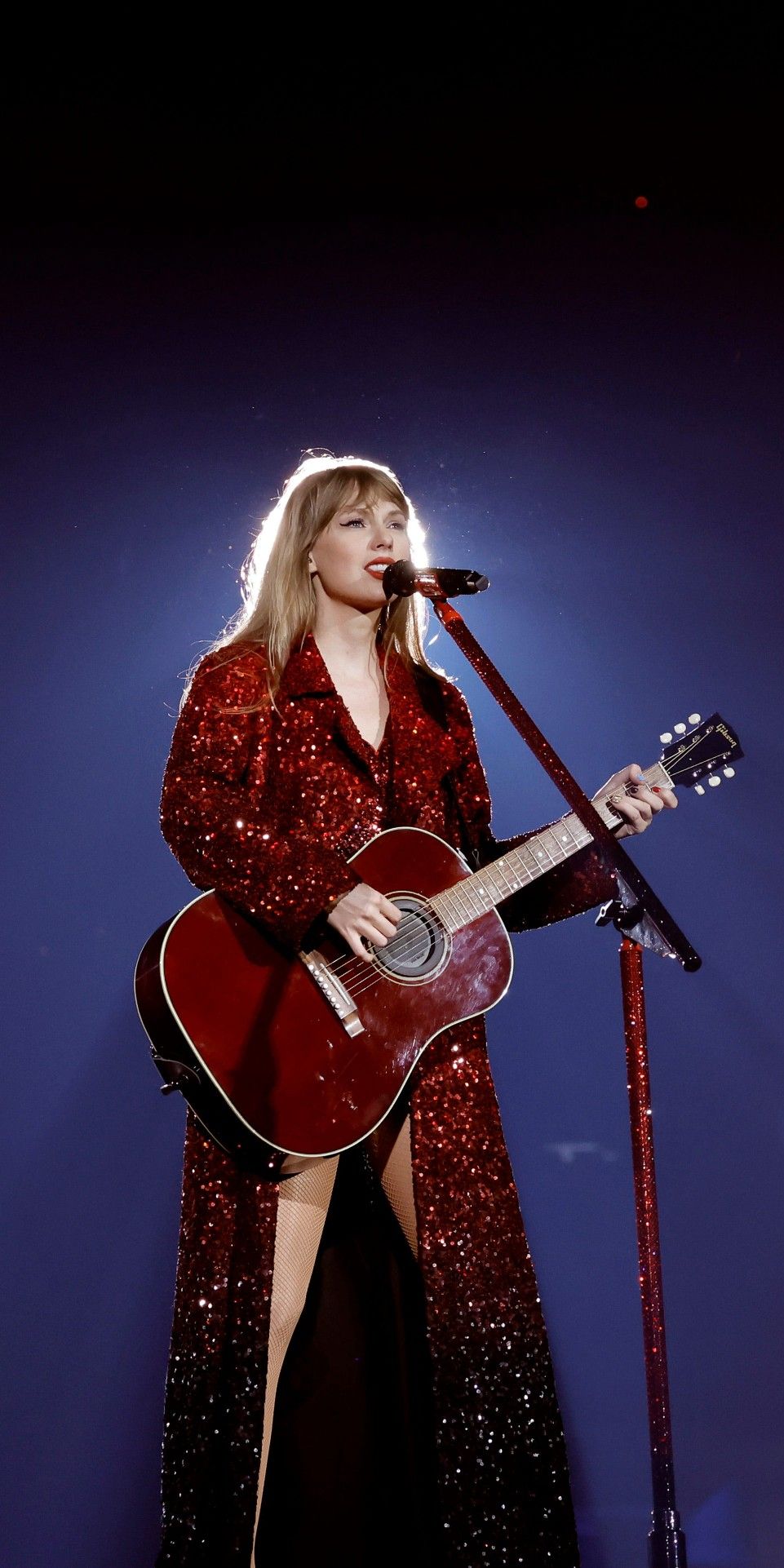 06 – Roberto Cavalli Outdid Himself for her "1989" Set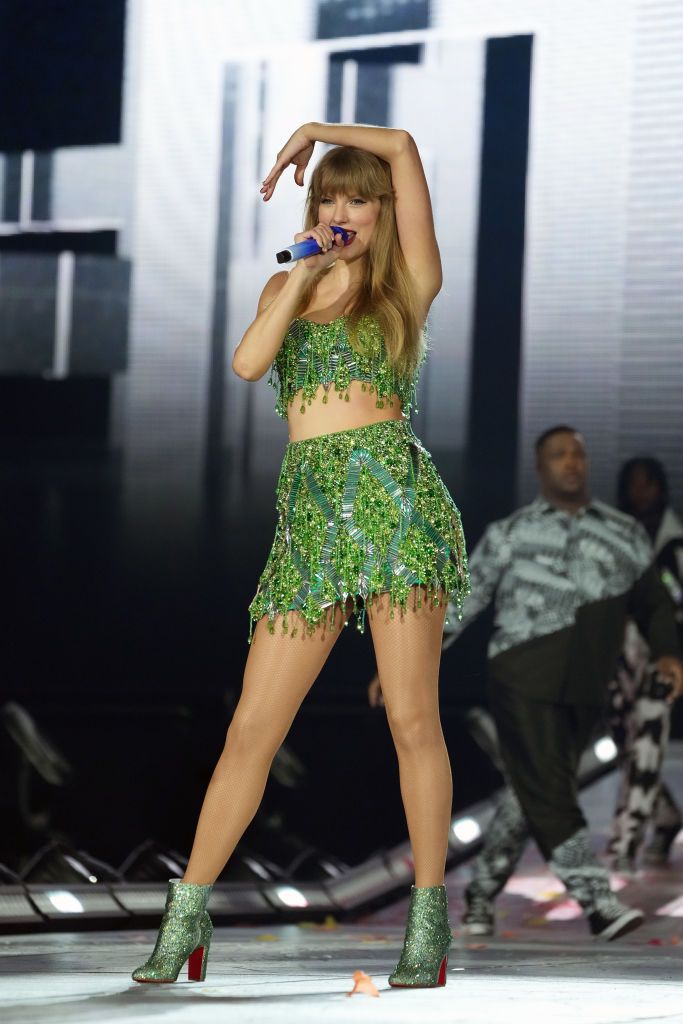 05 – It Does Not Get Any More Fashionable than this Bodysuit for "Reputation"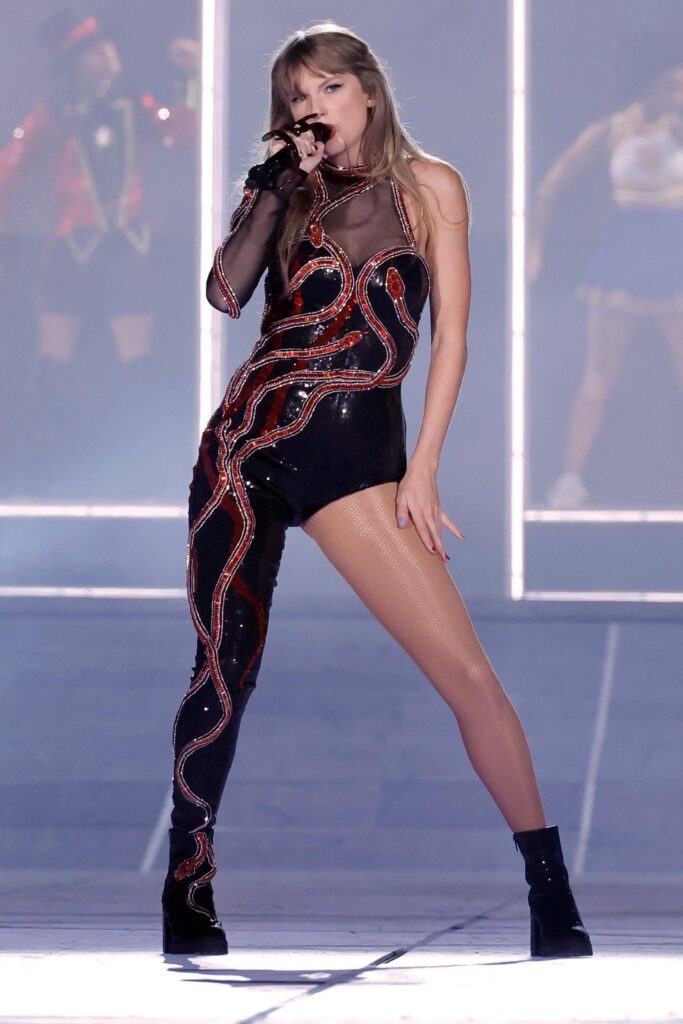 04 – These Ombre Boots to Match the Dress are Everything for the "Lover" Set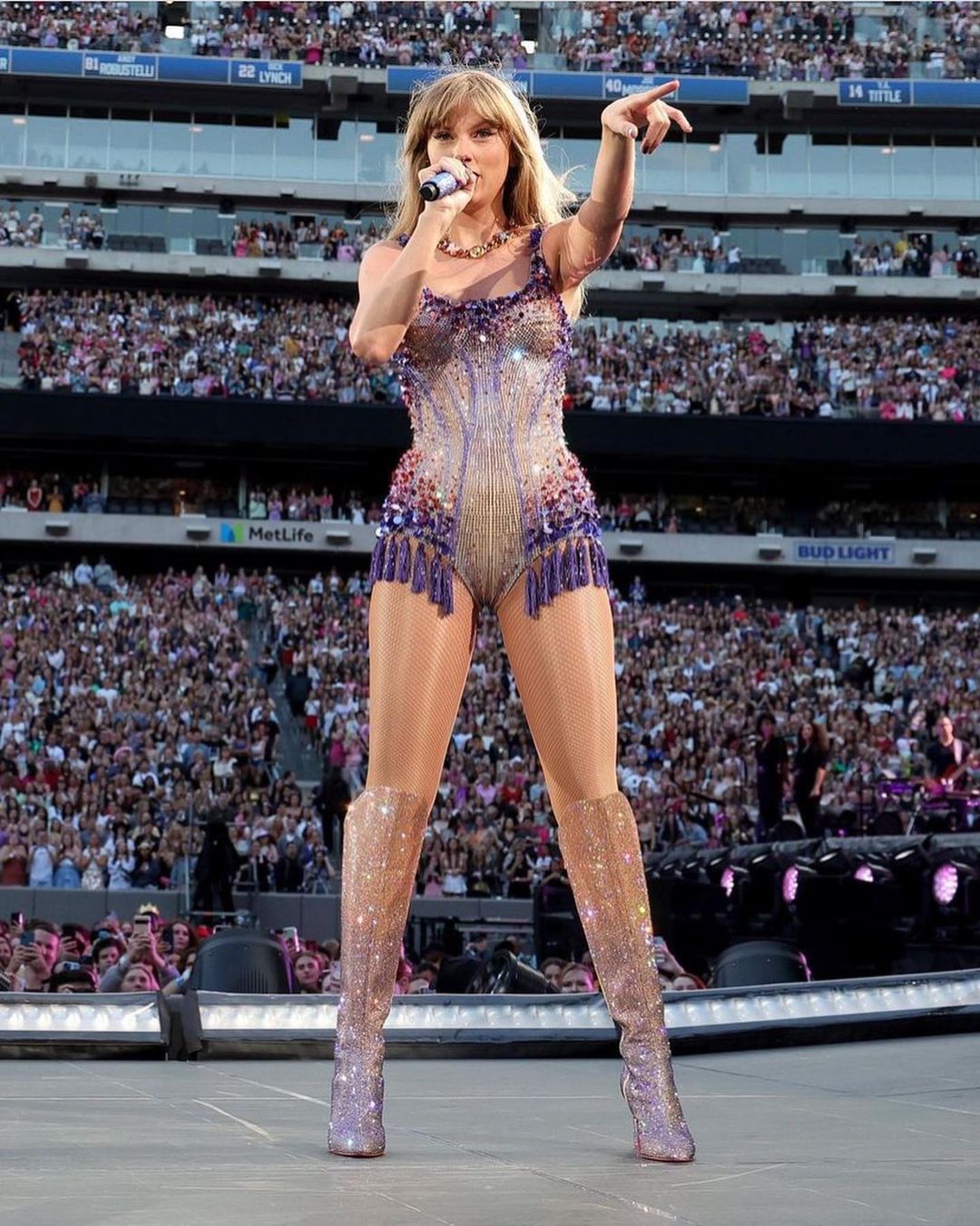 03 – Dresses & Vibes Got Extremely Whimsical & Cottagecore for "Folklore"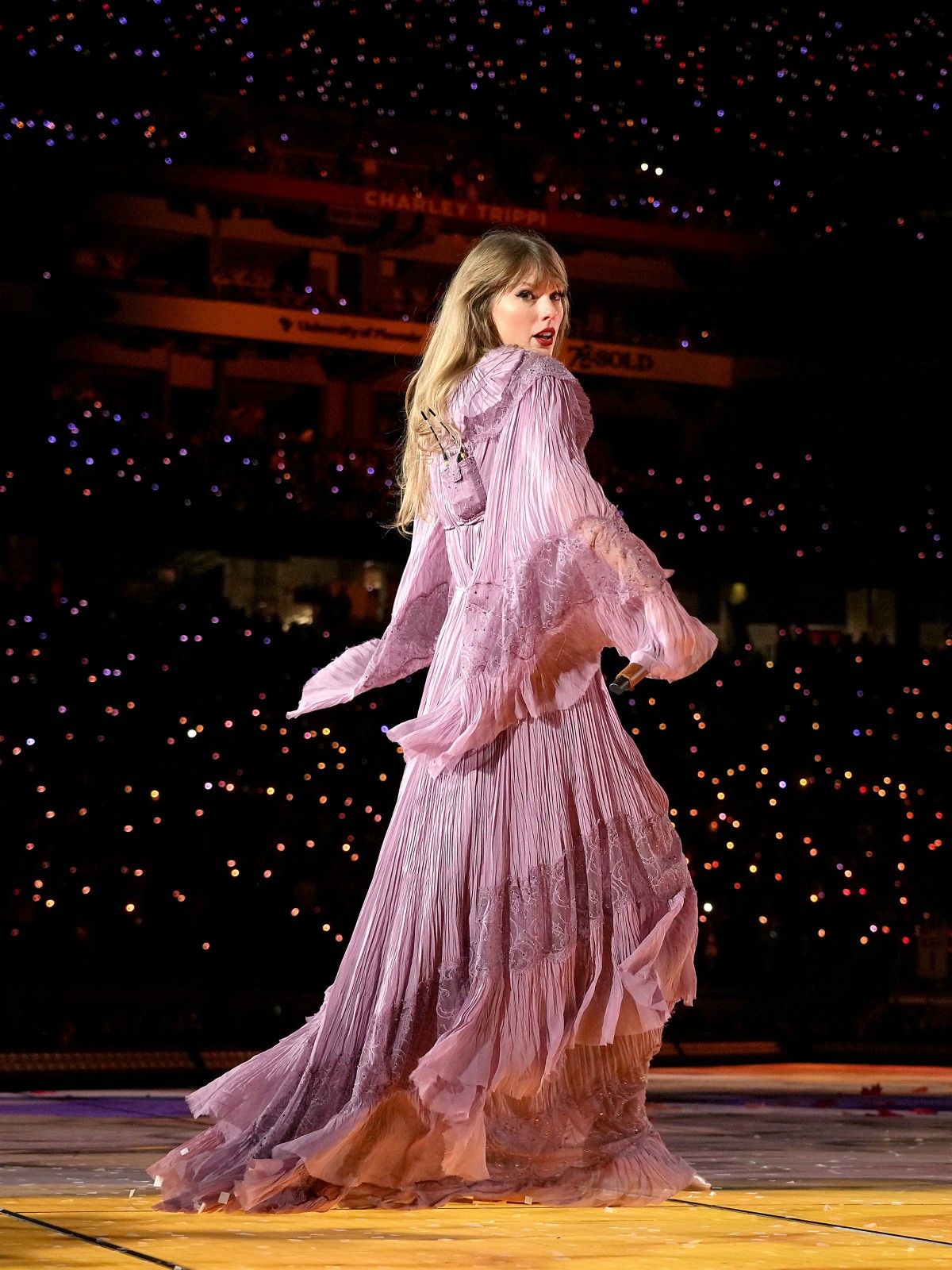 02 – "Evermore" Was All About Bold Choices in Etro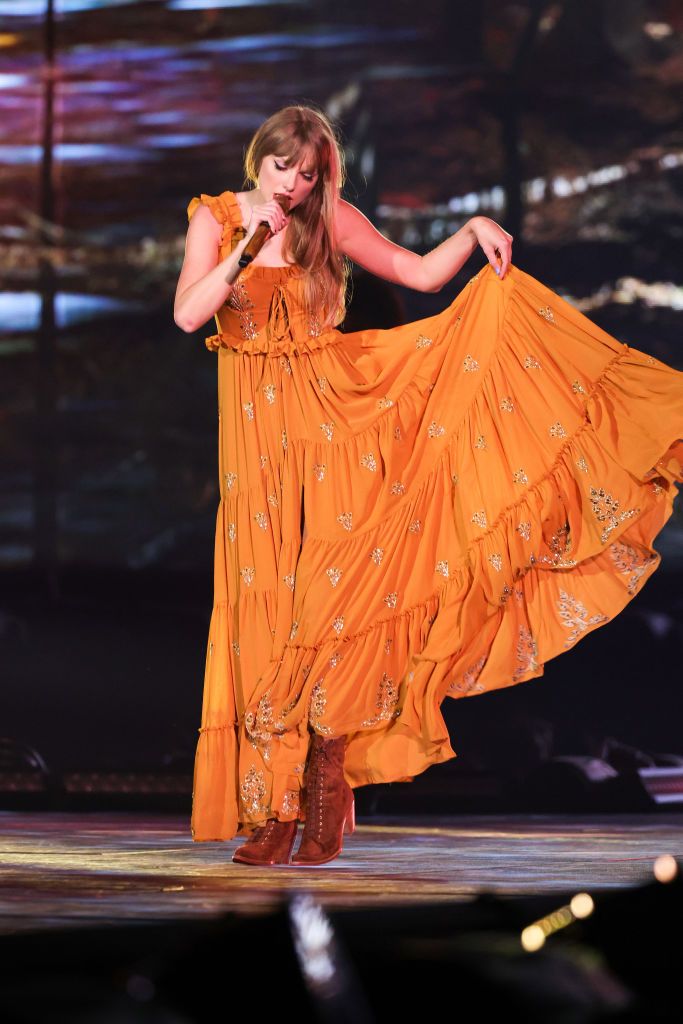 01 – Taylor Represented the "Midnights" in a Sparkly Night Blue Bodysuit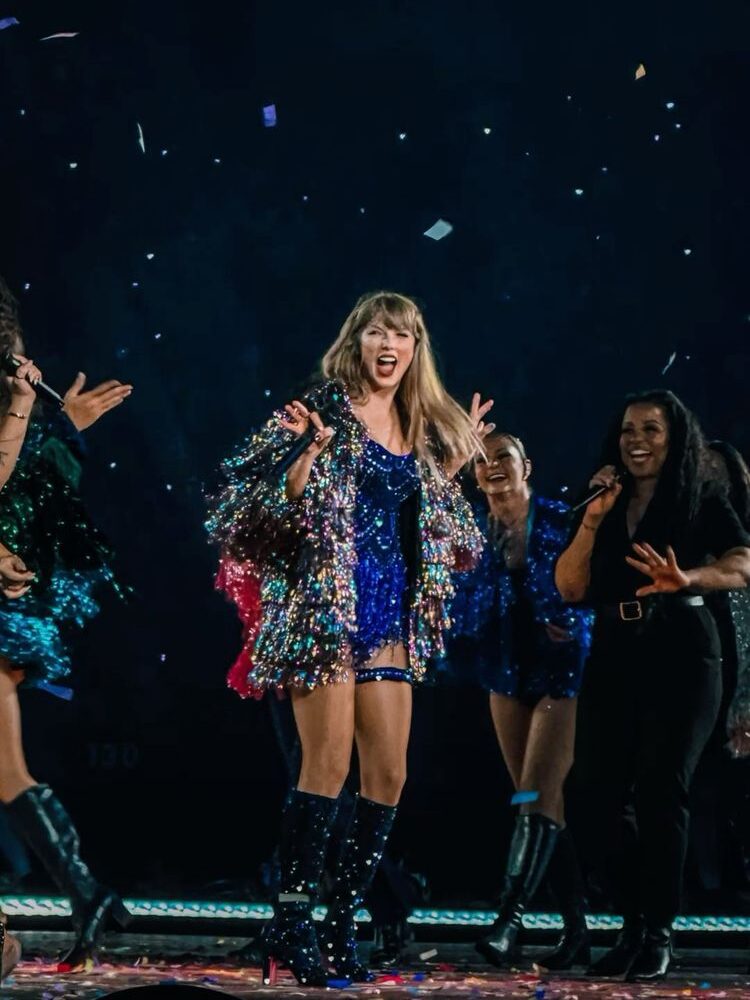 FAQs
What does Eras mean in Taylor Swift's tour?
The Eras Tour is an ode to Taylor's entire discography and her musical journey over the years. It begins with her initial acoustic singing years and ends with her recent album, Midnights.
So if you are planning on attending her show, strap in because you are about to go on an emotional roller coaster – not that we would have it any other way!
How long are Taylor Swift concerts?
Her concerts consist of ten acts, which go through 44 songs. Thus, her most recent shows last well over three hours.
What are the colors of the eras tour?
Each era has its own uniqueness and, thus, color scheme as well. Fans take to it to plan their nails and accessories according to their favorite time of the singer's musical journey.
Taylor Swift: Shades of green, preferably soft green
Fearless: Gold, as bright as it gets!
Speak Now: Dark Purple
Red: Pretty self-explanatory with the album name!
1989: Bright/ Pastel blue
Reputation: Black all the way
Lover: All shades of pink with lots of hearts!
Folklore: Gray, silver, and a pale purple that is almost mauve
Evermore: Shades of beige, pastel yellow, and tan
Midnights: Turquoise glitter and aqua
How many eras does Taylor Swift have?
She has ten eras, all of which have been mentioned above! You can check out her most iconic looks for each era as well.
Do I need to prepare for Taylor Swift tour?
Expect to be on your feet all night long, dancing, singing, and having the time of your life.
You will be taking pictures and exchanging bracelets with strangers.
You are going to experience the height of your emotions so expect a lot of tears!
Comfortable shoes, earplugs, and a clear bag to store your items and merch are a must.
Plan your ride to and from the stadium beforehand to avoid any last-minute panic.
Check all the requirements of the stadium mentioned on the website to stay on top of the game.
Make sure to stay hydrated and eat something to enjoy the night to the fullest.
Enjoy, relax, and make sure to have loads of fun regardless of where you get to sit in the stadium.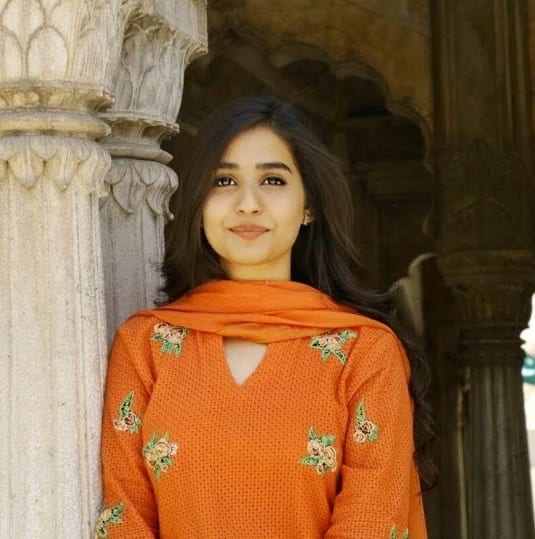 Janeeta Khan loves to write and loses herself in the world of fiction during her free time. You will probably find her curled in the corner with a Harry Potter book and a steaming mug of hot cocoa.