What to wear in Austria in winter: One of the most beautiful and popular traveling destinations, this dreamy country in the alps is every traveler's dream destination. Surrounded by breathtaking Austrian Alps mountains, picturesque landscape, and the blue Danube, this scenic European country is a must-visit for all.
Dipped in glorious history, foot-tapping music, and spectacular architecture, Austria is a fairyland that turns even more magical during the winters. So if you are planning to visit this gorgeous country during the winters, check out our list of winter essentials that you must pack for your next vacay in Austria!
What to Pack for Austria in Winters?
Here's a basic packing list that you need to keep in mind when packing for Austria:
Warm layers are the key. Pack clothes in material that will keep you warm like wool or fleece.
The alps aren't made for heels so pack sturdy shoes and boots instead of heels or slippers to explore this beautiful European country, so do go through this list of Best Walking Shoes for Europe.
Rainproof and windproof jackets are a must to tackle the chilly weather of Austria.
Pack leg warmers and arm warmers for an extra layer of warmth.
Pack woolen caps, beanies or hats to protect your head from the harsh winds.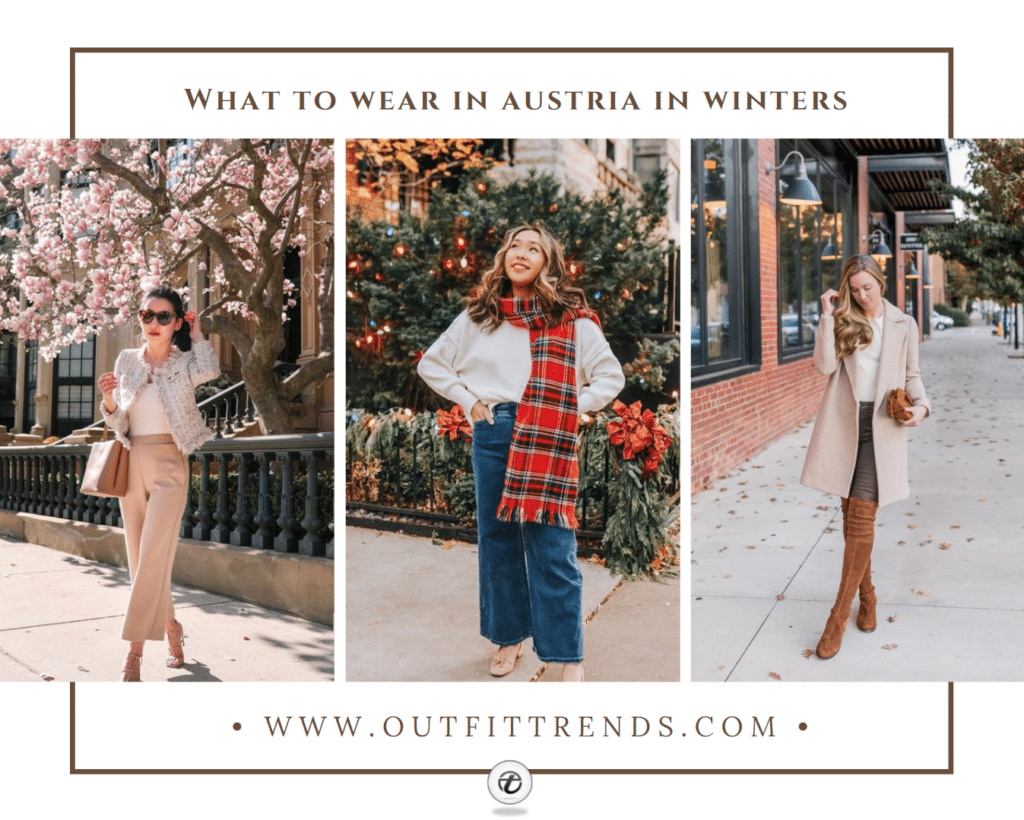 24. Sweater Vest
Sweater vests are no longer the boring office attire. When it comes to stylish layering, sweater vests are a perfect option. Wear it under your woolen coat for an added layer of heat or turn it into a cozy indoor outfit by pairing it with your favorite fuzzy socks and you are all ready to binge-watch your favorite Netflix show.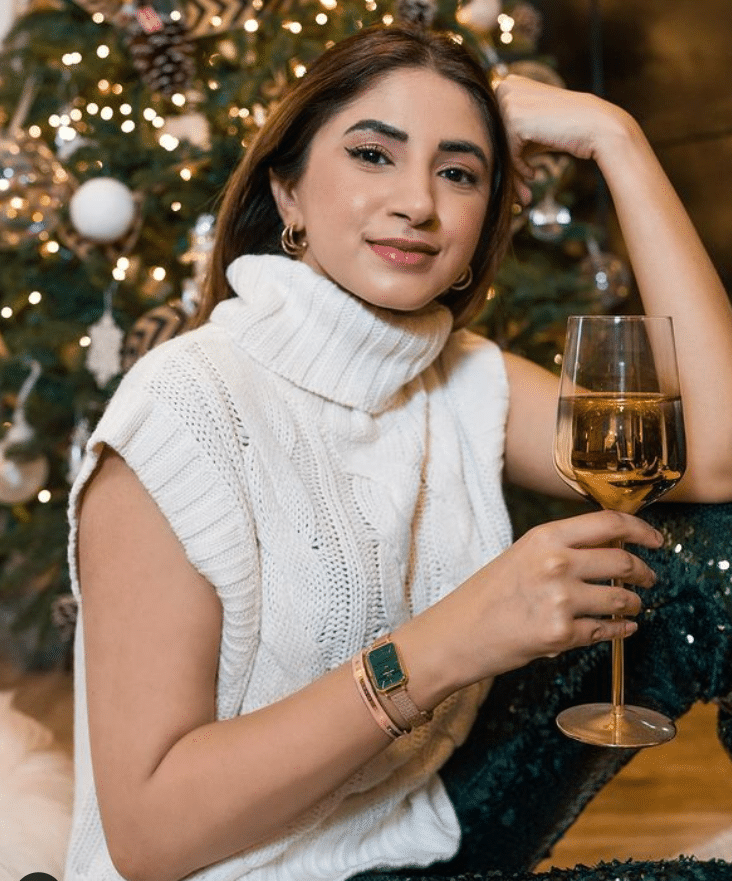 23. Fleece Jacket
Trust us when we say, a super cozy and warm fleece jacket is going to be your best friend in the alpine winters. Not just warm, fleece jackets when paired with leather pants are a complete style statement. So don't forget to pack your trusty fleece jacket and enjoy your holiday season in the castles of Austria.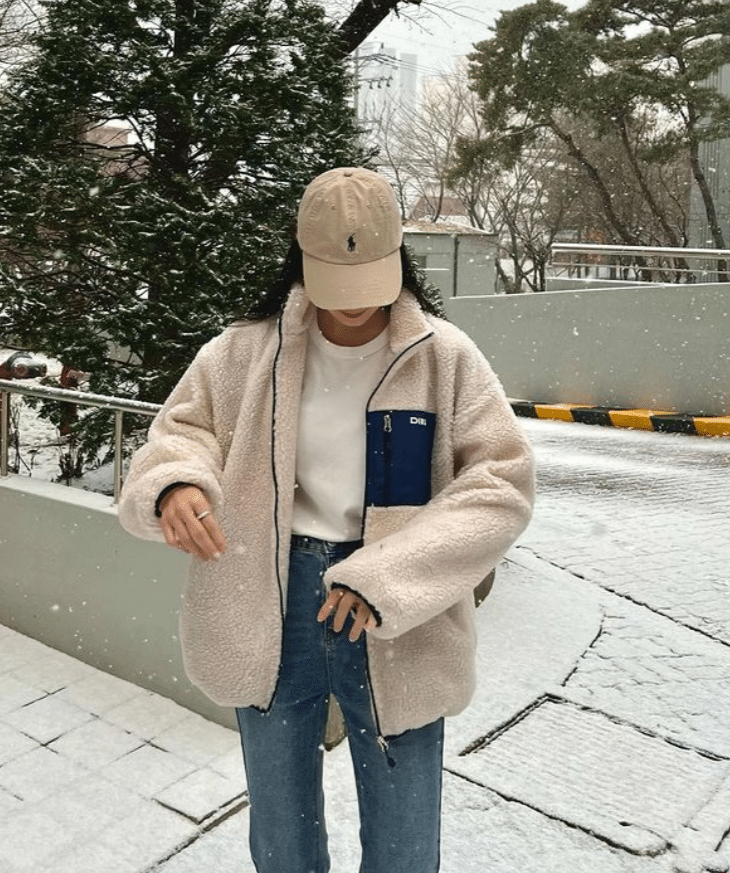 22. Jumper
For a casual day out of exploring the gorgeous streets of Austria, taking in the picturesque view, or just going for a romantic stroll with your partner, a casual jumper paired with jeans is your perfect choice. Pair it with comfortable shoes, a woolen cap and you are all set to go.
21. Waterproof Coat
Alpine cold demands thick layers of insulation to keep yourself warm and protected from the harsh winds. Thus, a waterproof jacket is a must when packing for Austrian winters. For an influencer-approved look, opt for the classic monotone look and rock your vacay outfit.
20. Gloves
Gloves are as much a fashion statement as they are a winter staple. To protect your fingers from freezing, pack gloves or mittens in thick fabric like leather or fleece. For a classy yet sexy look, opt for leather gloves and pair them with a turtleneck sweater or you can also pack some cute holiday-season-inspired gloves.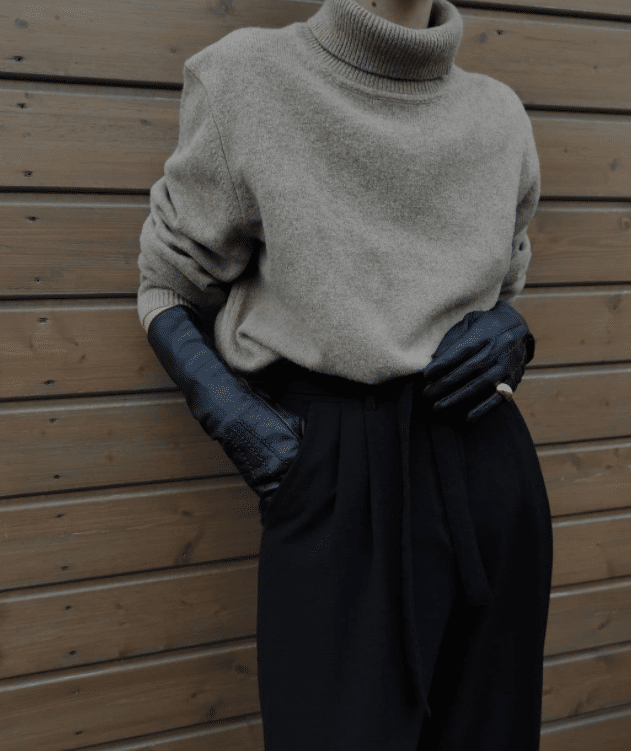 19. Woolen Trousers
Wool trousers are a super fashionable yet smart way to keep your legs warm while also looking stylish. Pack some warm woolen trousers in neutral shades so you can create multiple outfits without having to pack a lot.
18. Mufflers/Scarfs
Winter outfits can tend to get a little dull and boring. Woolen mufflers are a super trendy way to add a whiff of freshness to boring winter vacay outfits in a hot minute. Style it with a matching cap and you are ready to explore the streets of Austria. Here are some stylish ways to wear a scarf.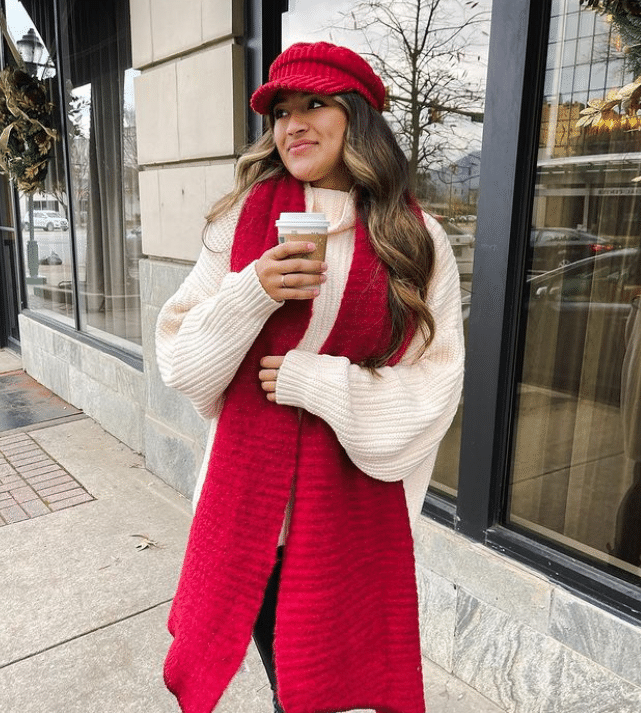 17. Fuzzy Socks
Winter packing is incomplete without some cute fuzzy socks. So pick out your favorite fuzzy socks in cute prints and get ready to enjoy the alpine winters. Warm, cozy, and super cute, fuzzy socks are the winter essentials that you just can't do without.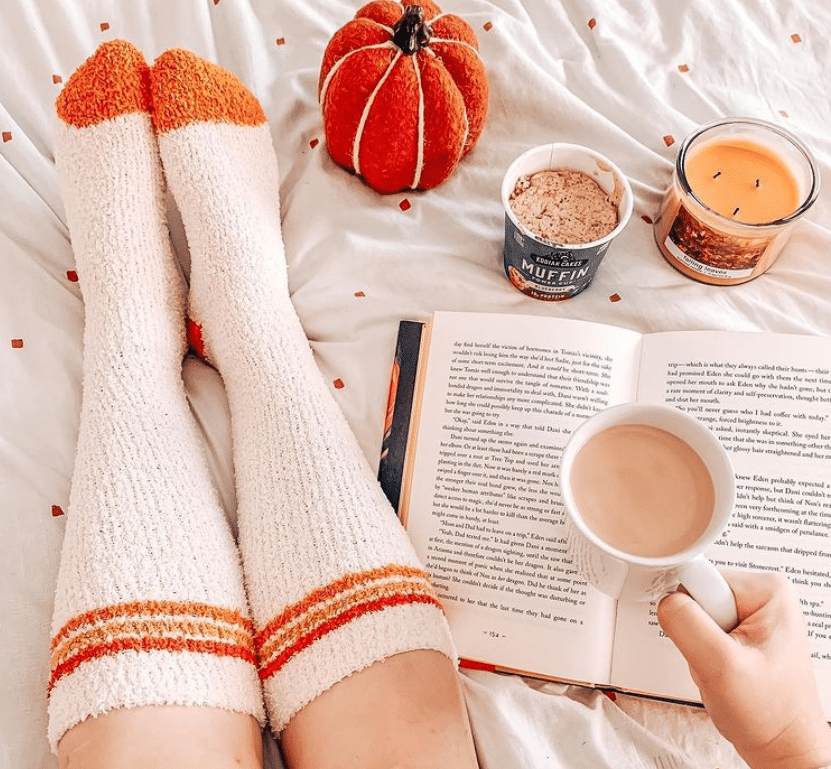 16. Knitted or Woolen Skirts
Yes, you read it right. Skirts are versatile pieces of clothing that also make a fantastic vacation outfit. For your exotic vacation in the alps, pack skirts in woolen fabric, pair them with a matching sweater and get ready for a night of fine wine and mouthwatering Austrian delicacies.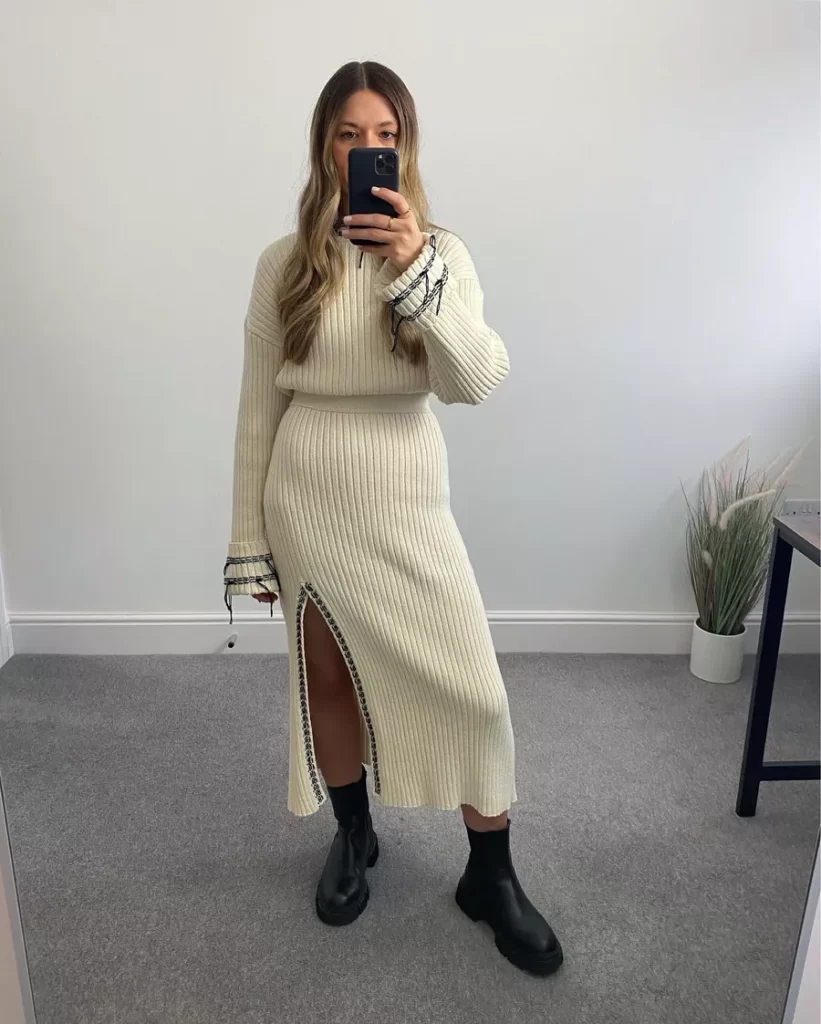 15. Boots
Austria, with its alpine weather, is a place made for boots. So don't forget to pack some sturdy boots in classic black and browns so it goes well with all your outfits while also helping you look stylish. From knee-high to ankle length, find whatever works best for you and enjoy Austria to the fullest. Here are some trendy Outfits With Boots for you to choose from.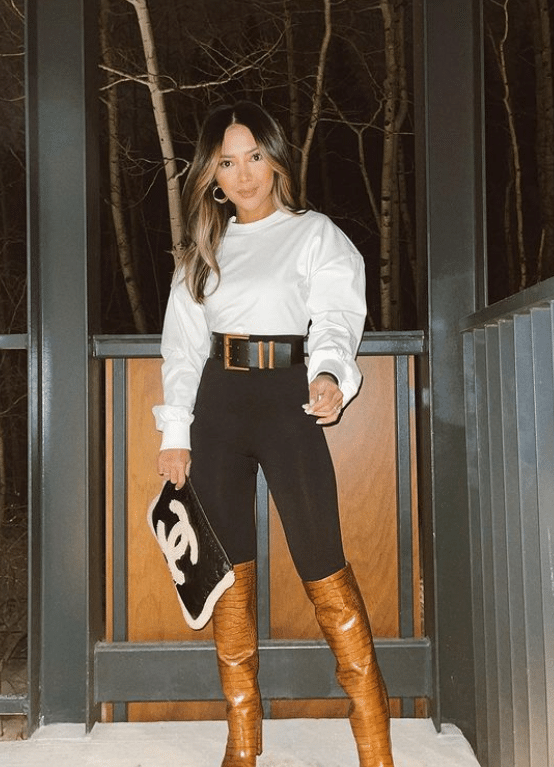 14. Sweater Dress
Perfect for date nights, where you want to dress it up a little, a sweater dress is here for your rescue. A sweater dress in warm fabric goes well with a long overcoat, leather jacket, or even a cardigan. A versatile piece, a sweater dress is a must when packing for a winter vacay.
13. Jeans
No wardrobe is complete without some well-fitted trusty jeans. So don't forget to pack your favorite jeans for your vacation to the alps. Pair it with a contrasting sweatere and sunglasses and you are ready to explore Austria.
12. Casual Shirt
When it comes to everyday staples, casual shirts are a must. Pair it with jeans, skirts or layer it with jackets, coats, or cardigans. When it comes to styling this versatile piece, the options are endless. Pack 3-4 pairs of casual shirts and you are all set to vacation in Austria.
11. Puffer Jacket
An uber-stylish and chic option, puffer jacket is that trendy piece that is going to take your style game to a whole new level and will also keep you warm in the alpine winters. Perfect for your vacation in Austria, puffer jackets are the new influencer-approved winter uniform that you ought to get your hands on.
10. Cardigan
Buttoned-down cardigans are a hot favorite amongst Instagram celebrities and a winter essential that is super trendy and chic. Be it in rainbow colors or neutrals, cardigans suit almost all body types and are perfect for alpine winters.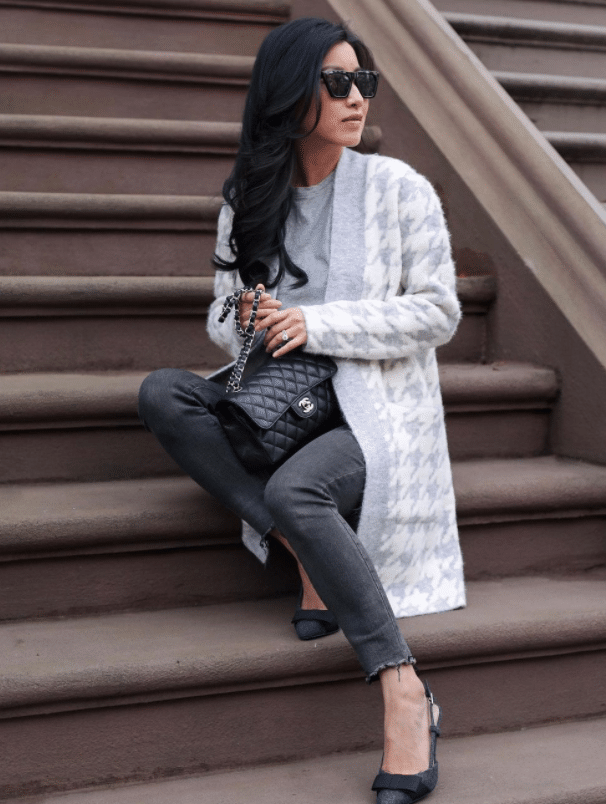 9. Lounge Sets
Now that you are almost done with the packing, it is time to sort out that insta-worthy airport look. Something comfortable yet stylish. Yes, you guessed it right – lounge set. Super cozy, uber chic, and comfortable, lounge sets are perfect for long flights or long drives. Pick some in woolen material and get ready for the wonderful Austrian winter.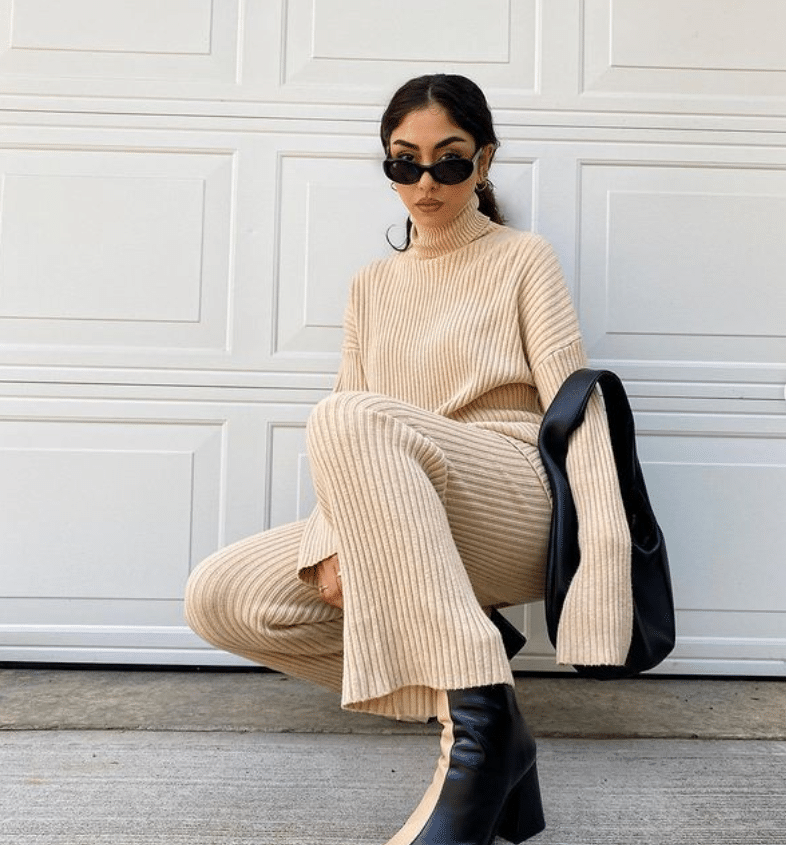 8. Woolen Blazer
Who said blazers are just for courtrooms? Blazers have broken the confinement of formal attire and are now one of the essential wardrobe staples that one must own. A classic blazer in a luxurious fabric will not only keep you warm but is sure to direct many compliments your way on your next vacation to Austria.
7. Faux Fur Coat
Nothing screams premium elegance and sophistication like a classic faux fur coat. A winter essential, faux fur coat is perfect for a dinner date at Amador or the Michelin star restaurant Steirereck. Pair it with a dress or comfortable trousers, no matter what you choose, your gorgeous faux fur coat is sure to grab all the limelight.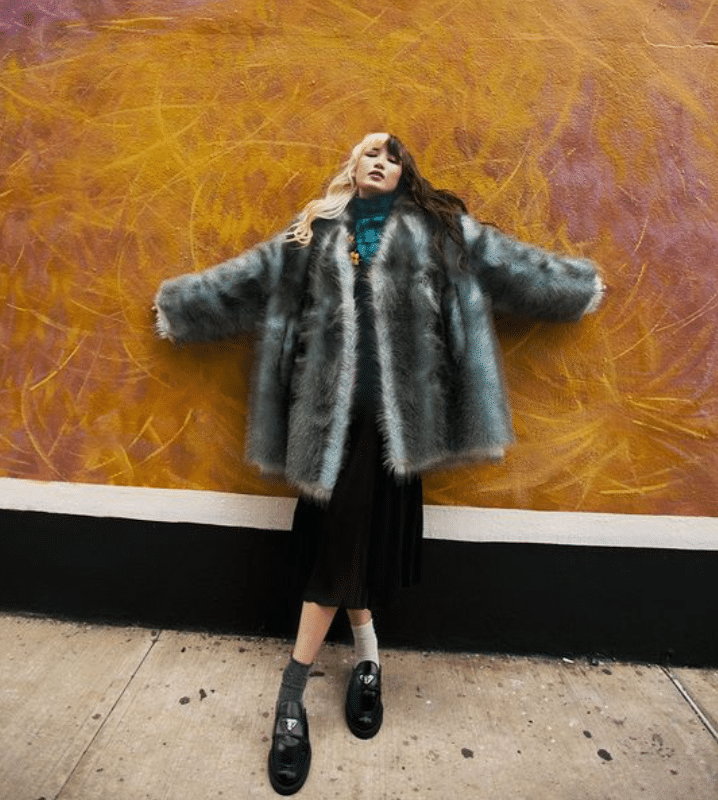 6. Chunky Sweater
Cozy, stylish, and trendy, chunky sweaters are everyone's favorite. Perfect for cold, windy days, chunky sweaters are evergreen and will never go out of style. Pair it with straight-fit jeans, holiday-themed scarf and you are all set to enjoy your winters in Austria this holiday season.
5. Leather Coat
Looking for a more sophisticated, elegant yet sexy look? Then, don't forget to pack the classic leather coat. Pair it with a slip dress, jeans, or even woolen skirts, when it comes to styling this versatile piece, the options are endless. You can even go for a leather on leather outfit if you like this style.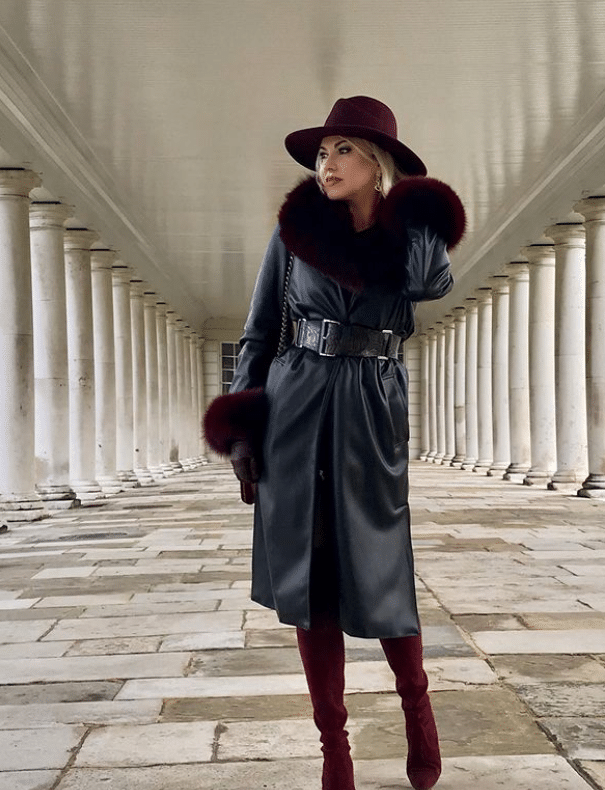 4. Arm Warmers
If you are visiting Austria for the first time, packing clothes that are going to keep you happily toasty is a must. Pack a few arm warmers to protect yourself from the unforgiving winds of the alps. Stylish yet warm, arm warmers have been around for a while, and for good reason.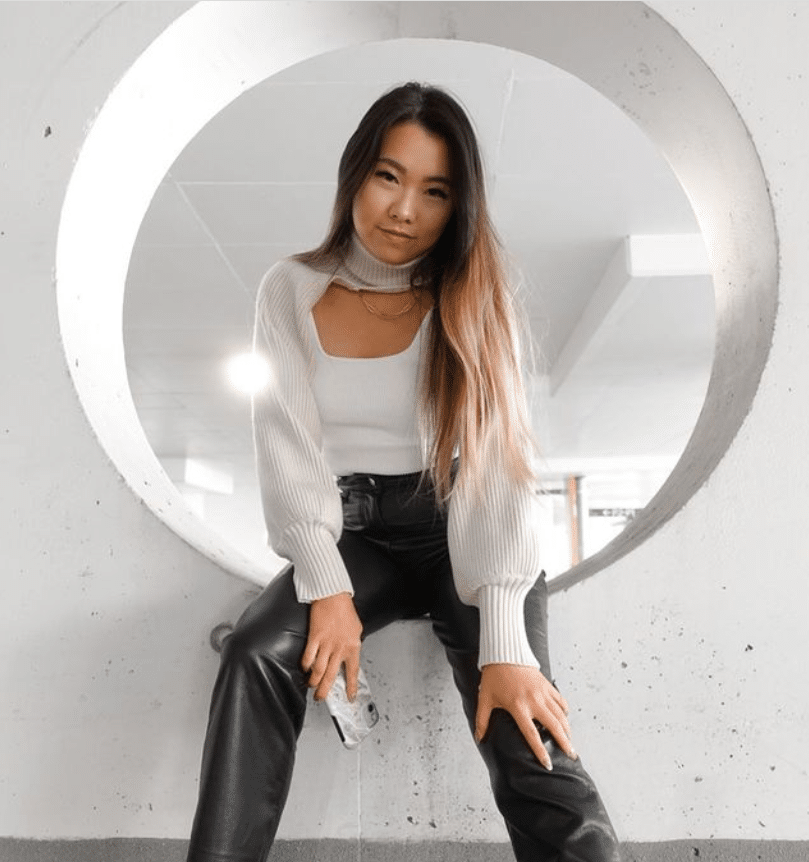 3. Woolen Coat
A winter classic and a must-have in everyone's wardrobe, a woolen coat is that classic piece without which winter wardrobe is incomplete. So don't forget to pack this evergreen number and vacay in style. Layer it over a contrasting sweater, jeans, suede boots and you are ready to explore the castles of Austria.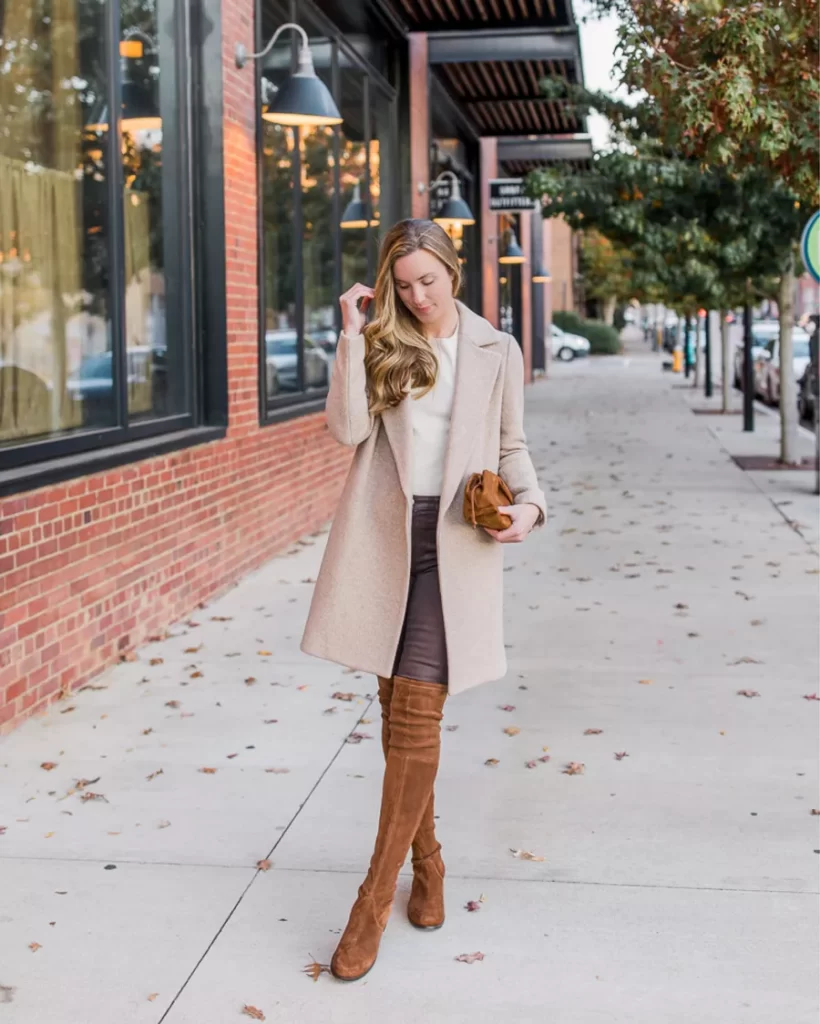 2. Casual Tops
Now that you have packed the outerwear, it is time to pack some basics. Pack your favorite tops in bold shades and prints to add that pop of color to your monotone winter outfit. Tops are a great way to style your winter vacay looks. Pack 3-4 tops in both neutral and bold shades, so you can mix and match to create multiple outfits.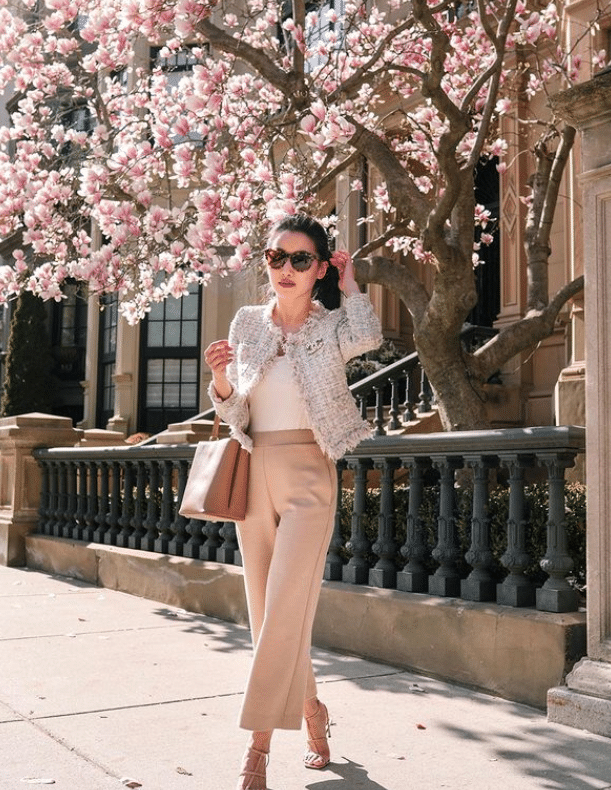 1. Turtleneck Sweater
An absolute winter favorite amongst all genders, there is nothing as sexy yet elegant as a turtleneck sweater. A well-fitted turtleneck is a winter essential that can take your whole look from 1-10 in a hot minute. Pair it with a slip dress and leather jacket for an Austrian winter-approved date night look. or wear it with leather pants and explore the magnificent architecture of Austria.
Frequently Asked Questions
Q. What should you not wear in Austria?
Since Austria has an alpine climate, it is always a good idea to avoid wearing shorts or summer clothes in Austria. Always carry a cardigan or a pullover to tackle the chilly cold of Austria.
Q. How is Austria in Winters?
Austria with its alpine climate is cold and dry. Winters are as dry in Austria as they are chilly. So pack some warm, cozy jackets and coats for your next winter vacation in Austria.
Q. What to pack for Austria?
Since Austria has an overall cold climate, it is best to pack some warm layers in thick fabric. Think woolen blazer, faux fur coat, woolen dress, along with some basics like trousers, jeans, tops, and a few casual shirts. Don't forget to pack some party dresses and leather coats for when you are in the mood to doll up.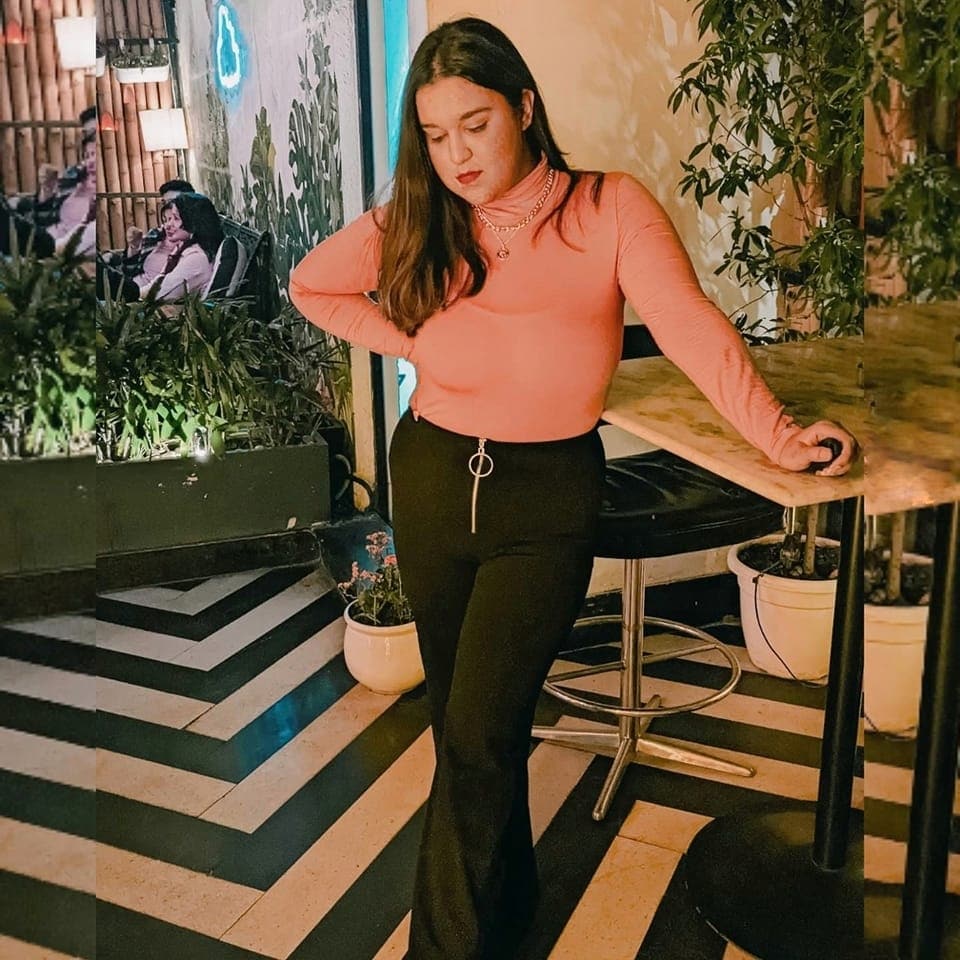 Lover of sunrise, tea, mountains and flowers. When not reading or writing, Mansi is often found cafe-hopping around Delhi.