Latest Jilbab Styles. Jilbab and hijab styles are something which are very difficult to pull off. Every few months, there is a new alternation or a change in the jilbab fashion and it can be very tiring to keep up with its trend and styles.
However, this eastern style of dressing is stunning regardless of its difficulty and once you get used to dressing yourself into it, the style comes on very easily.
Modern Jilbab Wearing Tips
Here we have listed down 20 Jilbab fashion ideas for women of every age and size for this season. You will get ideas how to wear jilbab with different outfits .Do try them!
#20- Brown Hijab with a Black Dress
This look is perfect for cold winter days, pair this brown hijab with a dress like this to any event or a day time party.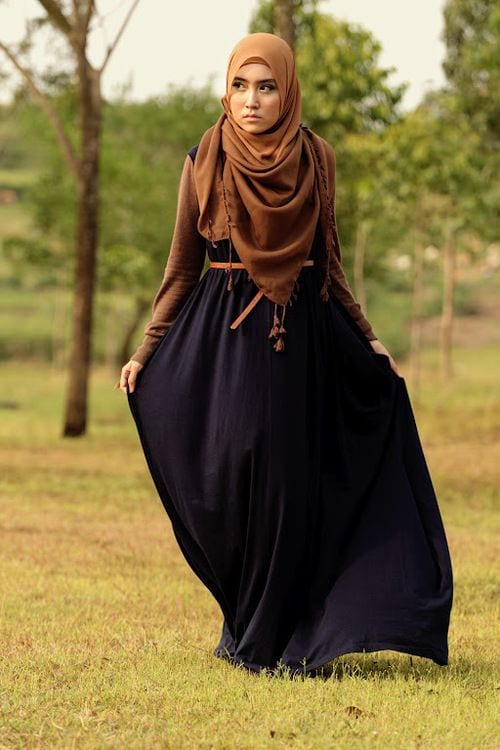 Source
#19- With a Lace Top and High Waist Skirt
A perfect look for your graduation party with a graceful lace top and a blue high waist skirt and a dark scarf.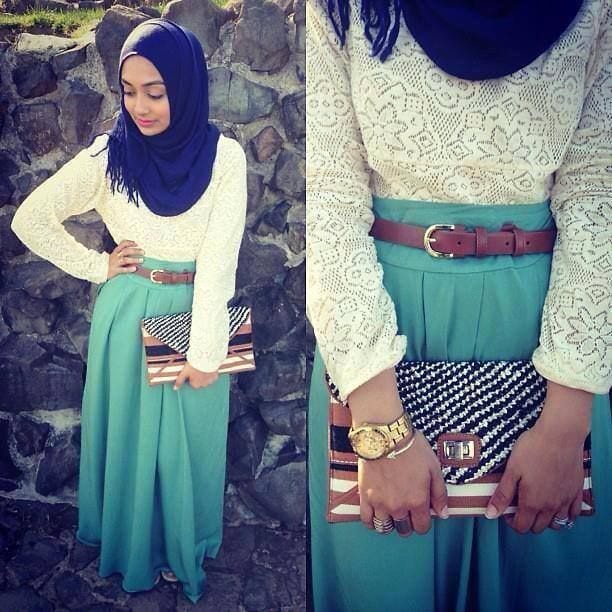 Source
For more ideas on wearing skirts, check out [highlight]16 ideal outfits to wear with midi skirts for beautiful look[/highlight].
#18- Get the Pastel Look
If you're a fan of soft pastel and creamy colors, then try this ultra lovely look with pastel trousers, shirt and a matching scarf for your hijab.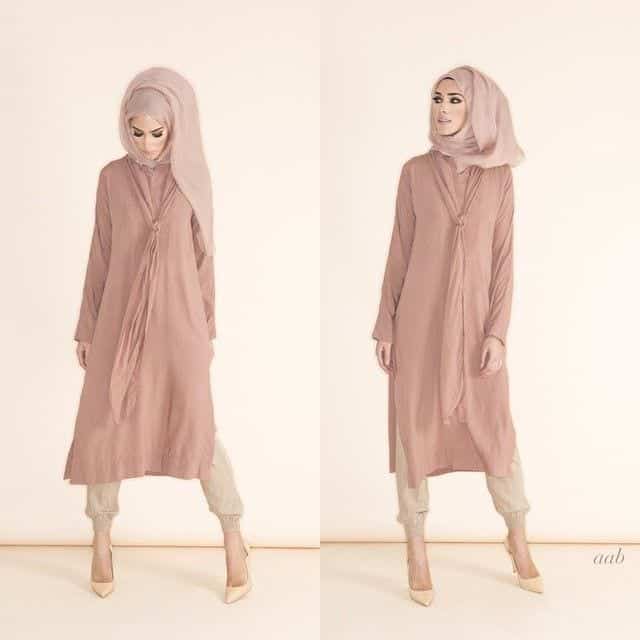 #17- Style for Teen Girls
Get a princeissy look with this gorgeous, red, satin gown and a loose silk hijab with a leather chain bag.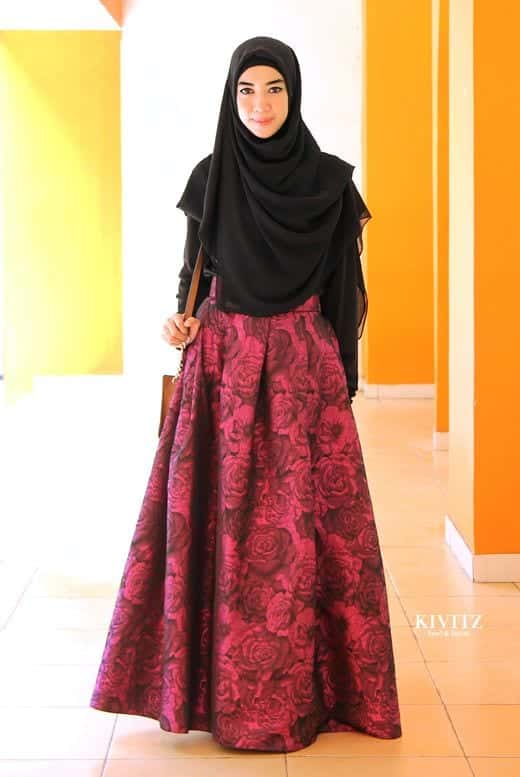 Source
#16- Street Style with Jilbab
Make your work outfits more fun and chic with printed skirt, black top and a loose blue shrug.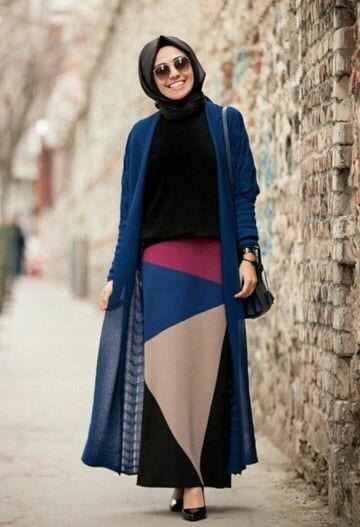 #15- Plus size women Style
Try this look by combining soft colors with a polka dot scarf, baby blue upper and a cream hijab!

#14- Bold Like Black
If you're a fan of black then try this look with a black maxi dress, cape-jacket and a printed black scarf. Don't forget the ankle boots for a complete mysterious look.
#13- African Women Look
Bring some creativity and tribal fashion in your daily style with this look.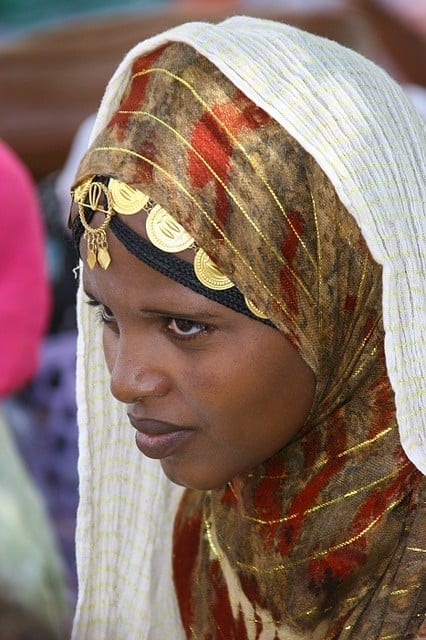 #12- With a Bold Red Scarf – Try this casual look with simple elegance in very soft colors perfect for a daytime look.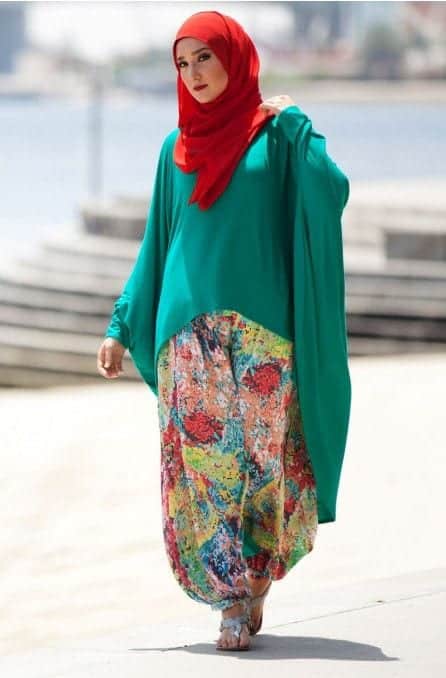 #11- Jilbab in Black
Try this more sophisticated and sober look with a black printed dress and a simple black scarf.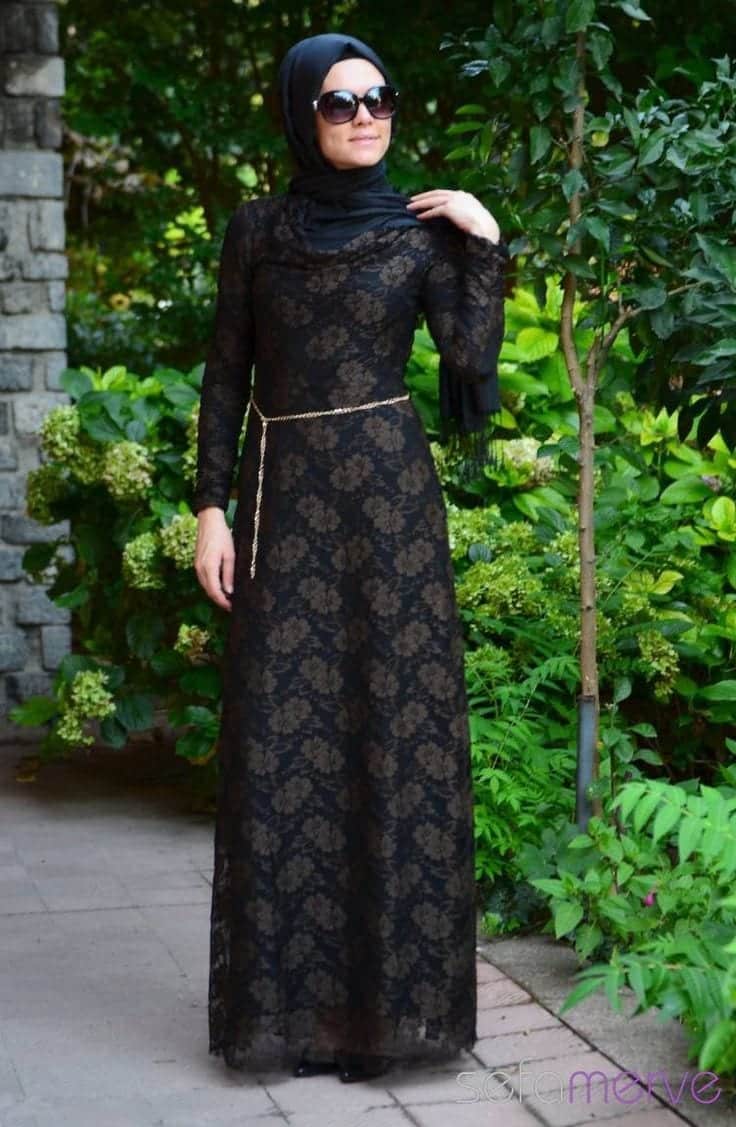 #10- Party Wear
Only word describes this dress and that is, wow! Try this look with a light color hijab to pull out this outfit.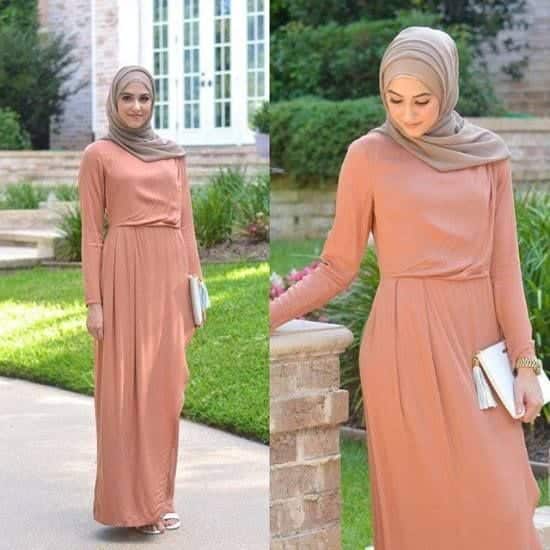 #9- With a Black Short Dress and a Cape
Try this ulta chic and gorgeous look with a collar cape-jacket over a black short dress. To spice up things wear a colored hijab.
#8- With a Traditional Print Dress
Try this look with an eastern style print dress and a bright colorful red scarf.

#7- In a Casual-College Look
Try this casual look for everyday events such as college and work with a plaited long shrug, and a maxi dress complete with black hijab.

#6- Formal look
This extremely sophisticated look is for formal wear with a sequenced dress top and a simple skirt. Make this outfit complete with your favorite accessories and a matching hijab for a gorgeous jilbab look.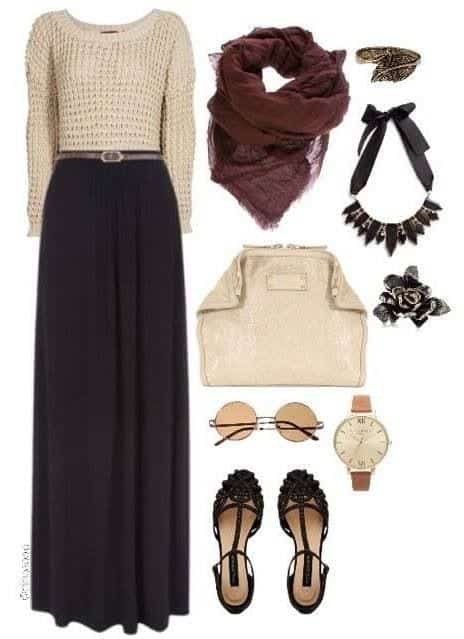 Source
#5- With a Classy Red Pinup Dress
Try this look of a pinup red dress and a cream scarf to pull out a classy yet simple look.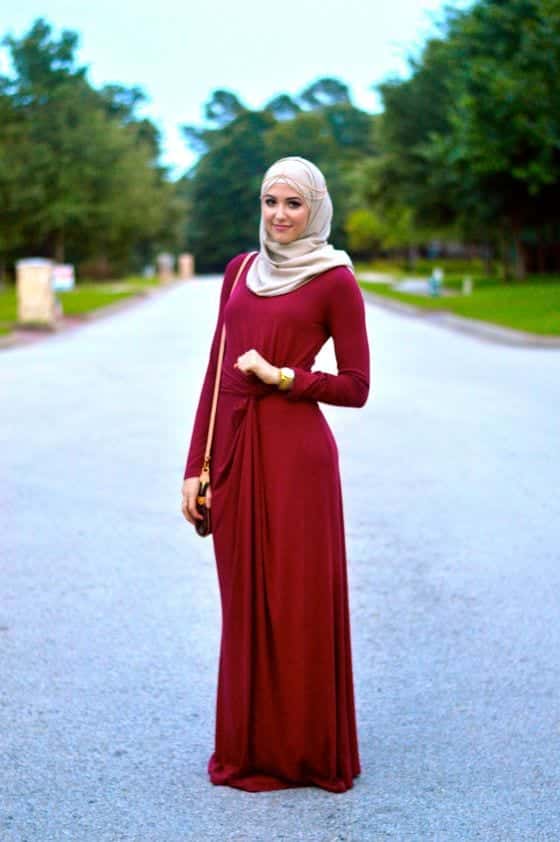 Source
#4- Jilbab with Long Skirt
Catch up on all your fantasies with this Disney dress in a matching metallic gold silk scarf to create perfect jilbab look.

#3- With a Printed Dress and Purple Cape
A perfect look for both work and any event! Try this outfit with a printed dress, purple cape and a sea green hijab.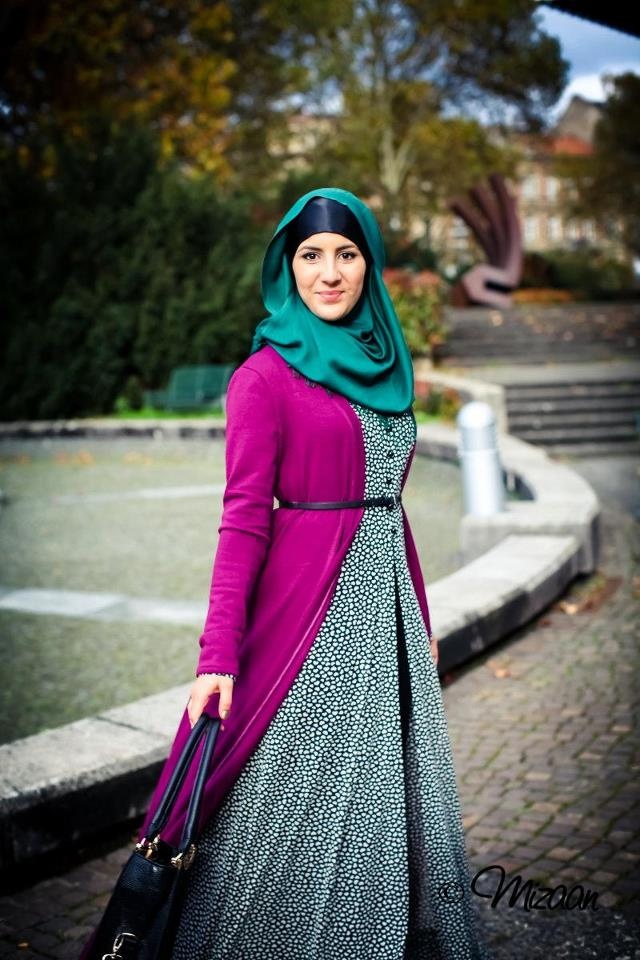 Source
#2- Jilbab Look for Little Girls
Just why would should little girls not be able to dress in style? Try this utter cute jilbab look for little girls in a gown and matching scarf.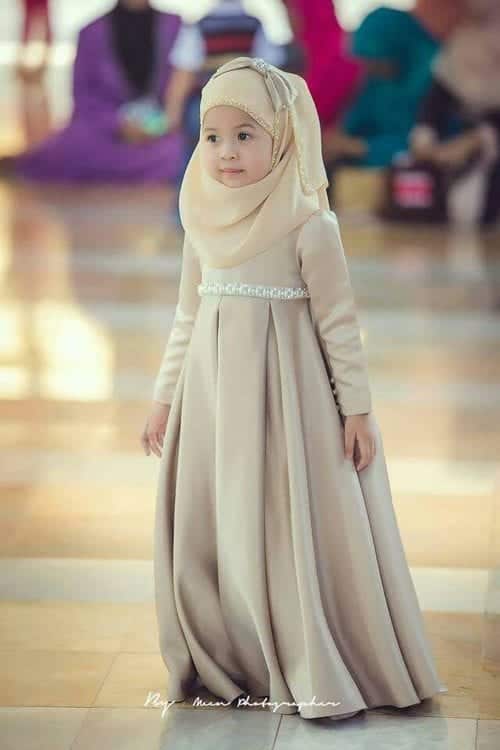 #1- Jilbab in a Maxi Dress
Try this very film-star look in a grey maxi dress with a full length shrug and a printed hijab.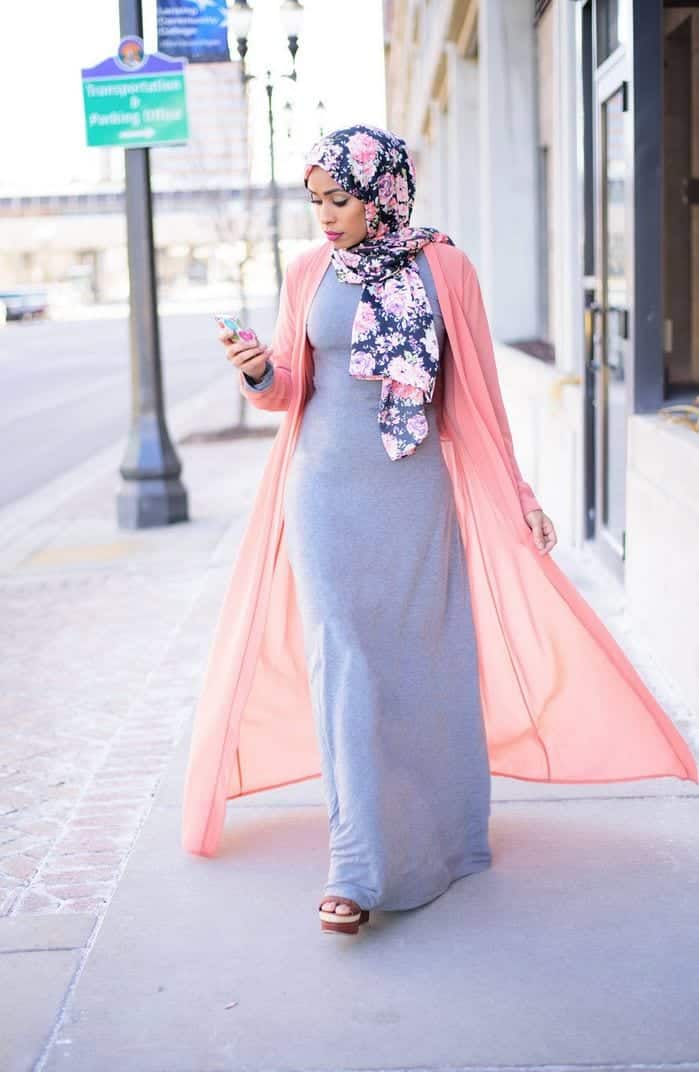 Source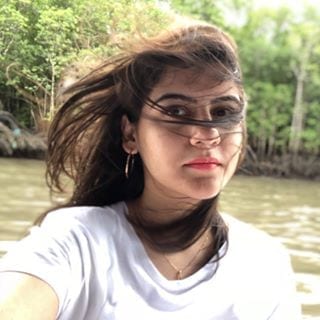 A content writer by the day and a reader by the night – two things that she loves the most. When Zoona isn't writing, she'll either be thinking of what to bake next or where to travel next. When it comes to writing, she has always been a storyteller and one of her short stories was published in 2014 in the Oxford University Press's anthology of contemporary Pakistani short stories, I'll Find My Way.  Her love for fiction writing also drove her to complete a short course on "How Writers Write Fiction," at The University of Iowa. Her other interests include binge-watching Netflix or online gaming.