Denim Jacket With Hijab: If you are searching for ideas on how to style denim jacket with hijab, you are at the right place with all the right answers. We've already done posts on how to style leather jacket and how to style bomber jacket for you, but today we will be covering how to style denim jacket for all the hijabis out there. Denim jackets have been the go-to and staple piece of clothing from the '90s till now, for both men and women.
That one clothing item in your wardrobe which can be worn at any given day, at any given time. Throw on a denim jacket when you must rush to work, out for grocery or a quick lunch or dinner hangout with your girlies, or, it can be worn over your party dresses for a night out and even a concert hangout with your friends or family. The most versatile piece of clothing that can be styled with anything and everything. The '90s have surely passed, but they have left us with the most fabulous fashion style that has lived a lifetime with us, even till this date.
            How To Wear Denim Jacket With Hijab Outfits
Oh sorry, I got a little too carried away with praising my favourite piece of clothing (which it deserves), but now, let's get down to business. Before we head into the glitz and glam of the outfits, here are some tips and tricks on how to style denim jacket with hijab outfits in your way.
Jeans are the best friend with denim jackets; nothing goes together more perfectly. The jeans and denim jacket combination can get you anywhere on your calendar.
A denim jacket is a staple piece of clothing for colder days, so, hats and beanies are a perfect fit for denim jacket outfits, and it will add some life to your conventional hijab styles.
Sneakers are the go-to shoes for any outfit styled with a denim jacket. Other than that, boots can be a perfect fit for denim jacket outfits as well.
As denim jackets are not the warmest piece of clothing to wear during the chilly and cold days, it can be used to do layering up over hoodies and sweatshirts to keep yourself warm. Such outfits make up best for street style and chic party outfits. And who can forget, layering up is everything when dressing up modestly.
Denim jackets are available in different colors; the most famously used ones are black, grey, and light and dark shades of blue. Any colour of denim jacket can be worn and styled with any bottoms and shirt to make a chic outfit.
A denim jacket is as versatile as it can get, nothing beats a denim jacket when it comes to versatility, hands down.
Oversized and baggy denim jackets are more popular amongst the hijabi fashion because they cover the body entirely and look ultra chic, which is a win-win. Cropped denim jackets are worn with long dresses and skirts, which also make up for a great outfit.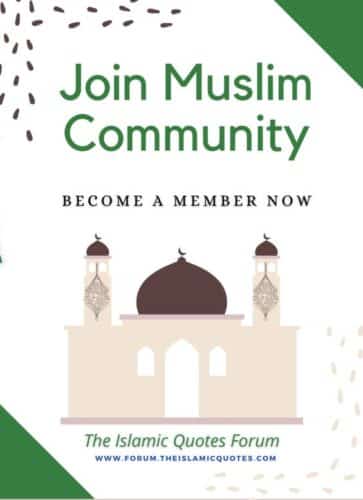 Now that all the tips are out there, let's get started with the hijab denim jacket outfit ideas you came searching for.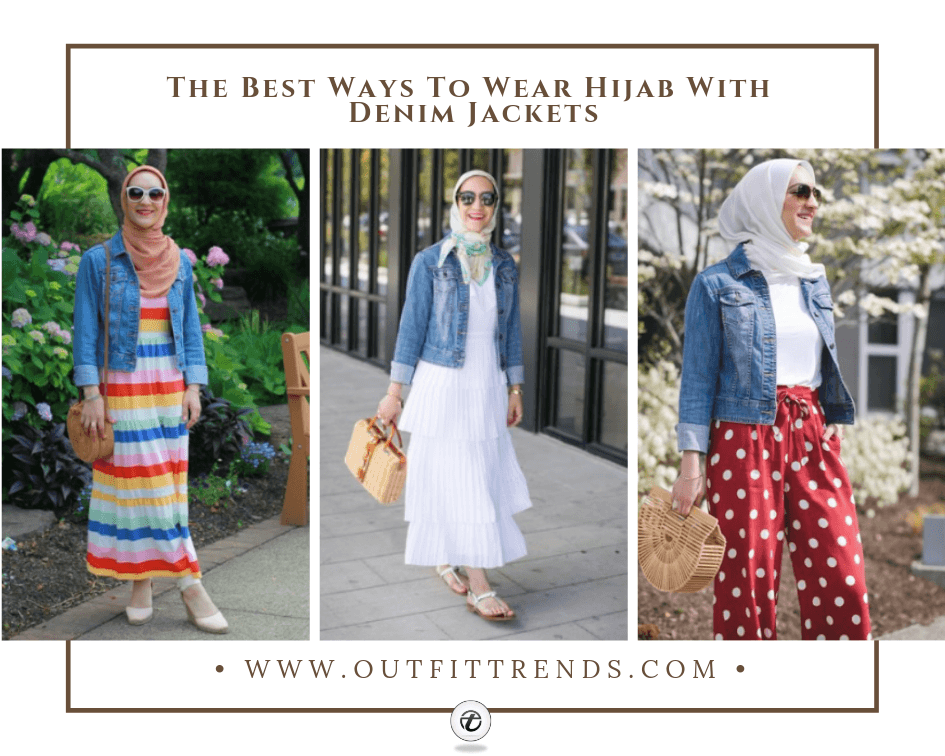 ↓ 20 – The Best Color To Wear With Denim Jacket
For us, white is surely the color of the year and you can never go wrong when you pair it with a denim jacket. Pait it with any floral hijab for the freshest looking outfit ever. The hijab that you see here is from Haute Hijab's printed collection. For more inspiration, do check out these 50 Best Hijab Styles on Instagram 2019 For all Hijabis.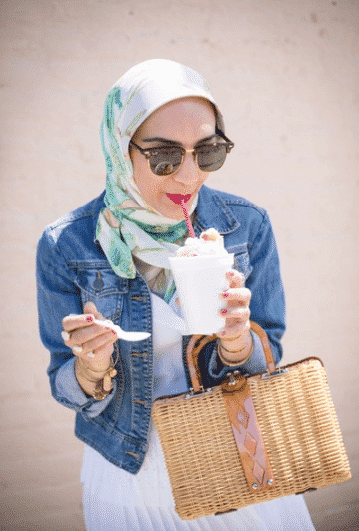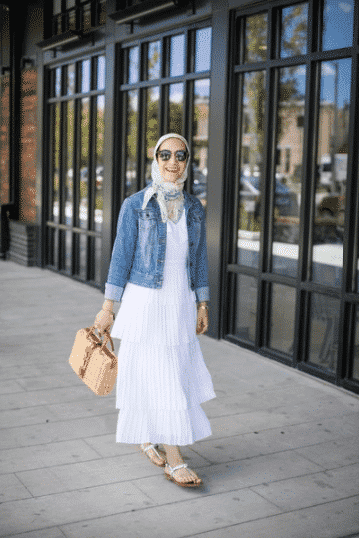 ↓ 19 – Long Denim Jacket With Knee-High Boots
To start off, we chose this short dress look with knee-high boots, and a long, distressed denim jacket to go with it, which makes it a super chic and outgoing outfit for any event, party or a concert you may attend with your friends or family. Add skin colour leggings under the dress and knee-high boots, which will properly cover the legs under the short dress and the denim jacket does not reveal the tightness of the dress, which is what modesty is all about. Masuama khan, the hijabi youtuber, is giving us major outfit goals here with her all-black outfit with a distressed denim jacket, perfectly classy and chic at the same time.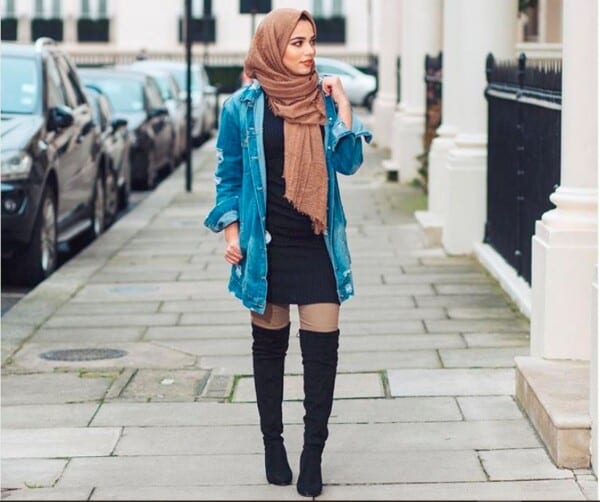 ↓ 18 – Denim jacket With Printed Tee
Jean jackets, also known as denim jackets, give out more of a chic and street style look, which is why it is best paired with printed tees and other hippy pieces of clothing. This Seattle based blogger, Sabrina, a beautiful dark colored beauty is giving off major spring outfit goals in these straight brown pants paired with a printed graphic tee, Pulp fiction, she has us right there – and a light blue denim jacket which is perfect for days when the sun is out and shining. Straight pants make this outfit appropriate for a spring day at work as well.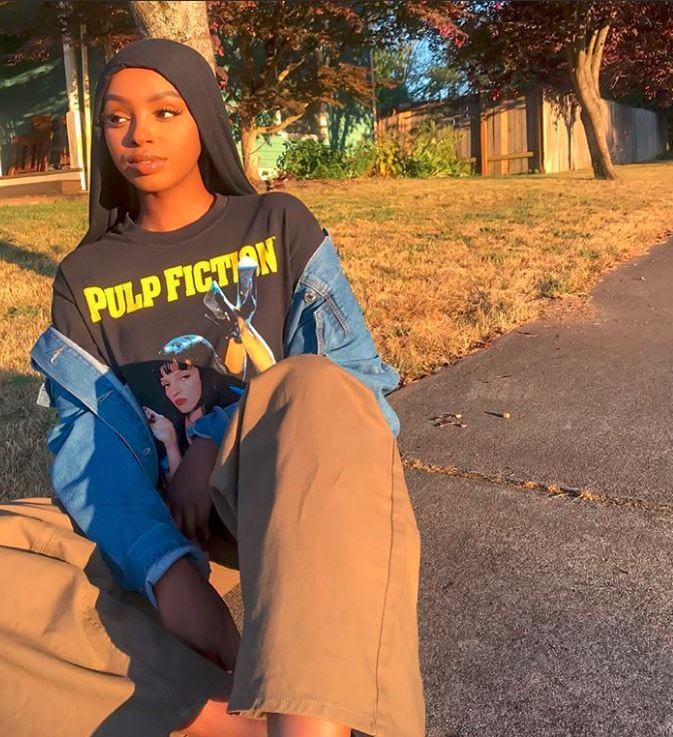 ↓ 17 – Denim jacket With Flared Dress
Another option for a sunny day of spring could be this outfit worn by the beautiful Sabrina here, a black flared dress and a denim jacket on top to protect yourself from the cold, which is not a lot neither too less, a denim jacket is made for days like these. Love how she has tucked a belt to her waist to give some structure to the dress so that the whole outfit does not look too oversized and baggy.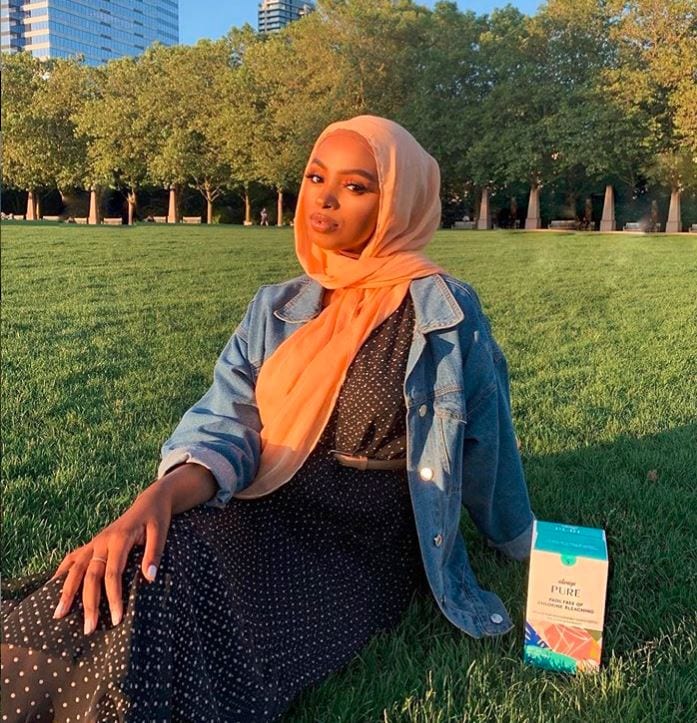 ↓ 16 – All Black With Denim
Another dark-skinned beauty, Ifrah, is showcasing here how denim jacket looks on the dark skinned beauties paired with any outfit of your choice. Such as this all-black one, a black high-neck, black distressed jeans and a cute side bag which makes the outfit appropriate for a hike day, a day at work or to class. This outfit is giving off the vibes of proper street style fashion as well with its distressed denim worn off the shoulder.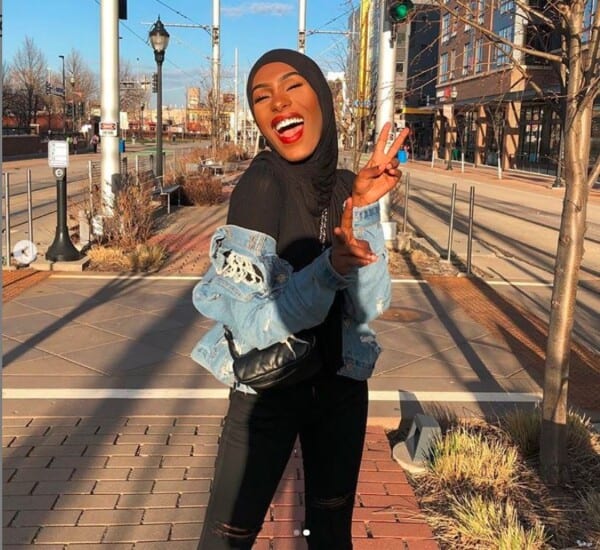 ↓ 15 – Light Grey Denim Jacket
Amongst some of the popular colors in which denim jackets are mostly worn is the grey colour, dark and light both. This rap singer Neelam took on to Instagram wearing this seek refuge denim jacket in light grey colour with writings on the back of it and a hat on her hijab which totally stole our hearts and we brought it here for you all to see it as well. Do check out these 20 Tips On Choosing The Right Hijab For All Skin Tones.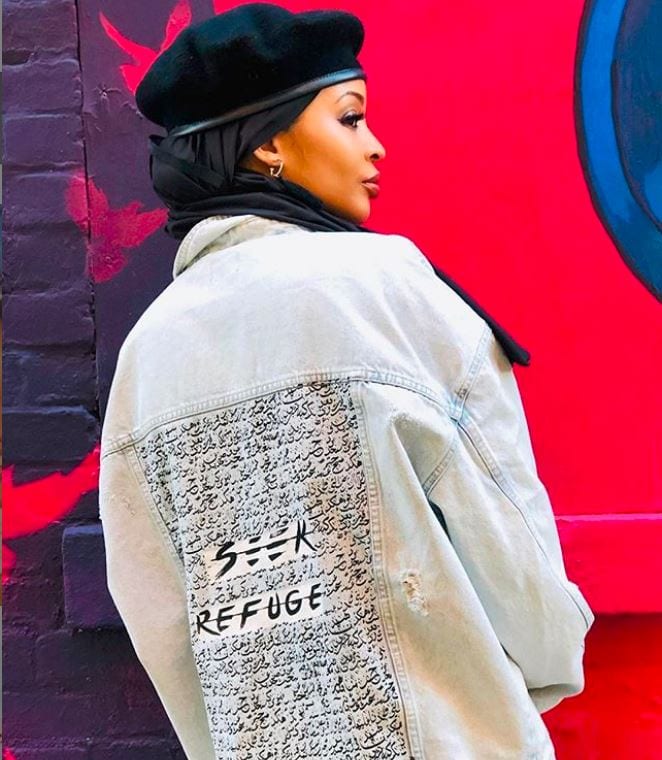 ↓ 14 – Denim Jacket With Mom Jeans
A casual and more comfortable look to achieve with the denim jacket would be to pair it like this with an all-blue jean outfit. Comfortable distressed mom jeans, white Adidas shoes and a white shirt underneath the light blue denim jacket makes up for the best spring outfit to go out to lunch with your friends, a day at work, for teachers and as well as to class. This outfit is as versatile as it gets, with some more accessories and makeup and change of shoes, this outfit can take you to an event as well right after work or class. It is as basic as it can get but as comfortable and versatile as well.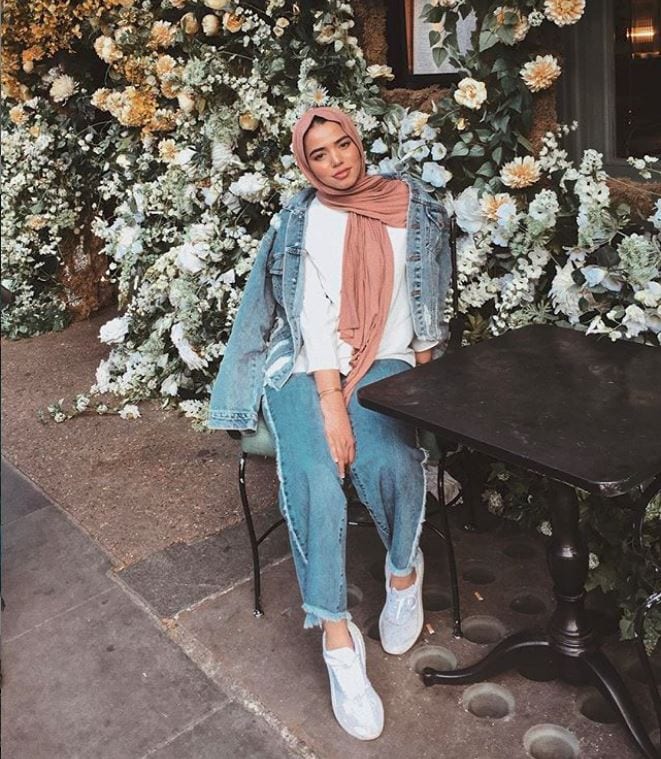 ↓ 13 – Casual Lunch Attire
Another basic, yet highly comfortable and trendy look to go with denim jackets have always been the black tights and white tee outfit. This outfit again is perfectly appropriate for anywhere, a day at work, class, for teachers, lunch or dinner out with your friends or family or even when you have to rush out to some place after the gym, throw on a denim jacket over your tight leggings and tee outfit and it will have you covered. When it comes down to comfort, nothing better than this outfit when you are rushing out and you do not want to dress up.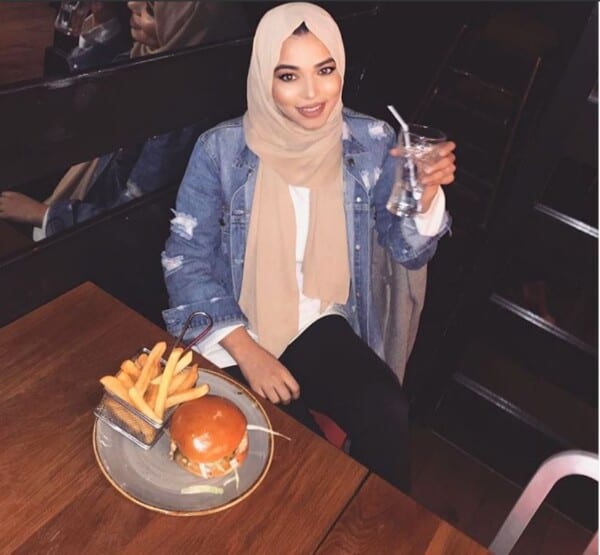 ↓ 12 – Full Denim Look
How can we skip the all denim look when we are talking about denim jackets, not a chance. We find a perfect one and thought it would be best to present it for you here, with high-waisted jeans, white tucked shirt underneath and a crisp, bright blue denim jacket. A light colour hijab makes it a perfect outfit for spring as well as for rainy or windy days in summer, cause you gotta keep that modesty intact no matter what. Denim jackets are not that heavy or warm in terms of the fabric which is why they can be carried with ease in comparatively warmer days.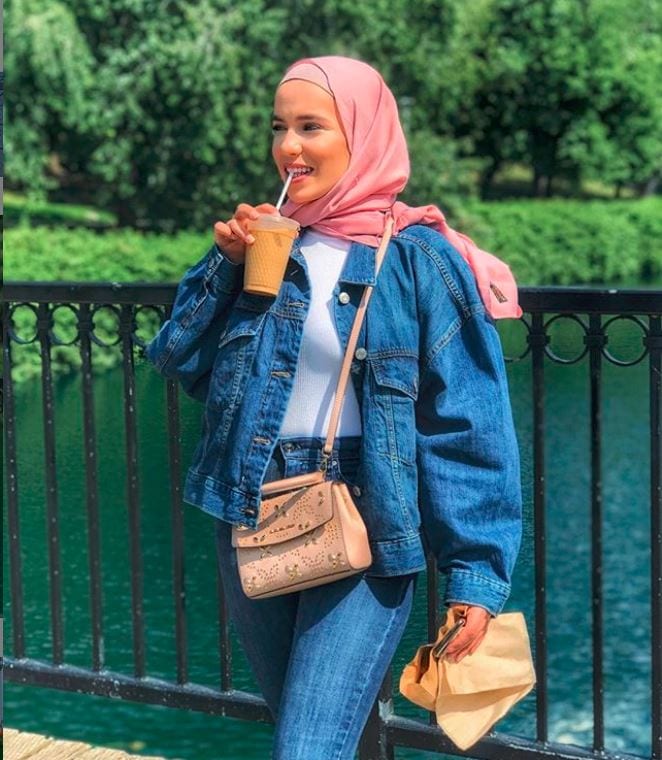 ↓ 11 – Pink Hijab With Denim jacket
Here is an outfit for you to play with colors in spring when the beautiful sun is out and shining. This beauty in pink pants and a pink hijab wearing a denim jacket is giving us all the major outfit goals. With some crisp white shoes and a brown bag, it is all you need to look your best this summer. Go out for movies, lunch, work, to class or even a quick rush to the market and this outfit will make you look colorful yet dapper even without putting a lot of thinking and efforts into it. This look is perfect for any outdoor activities and it will help you get the best pictures too, win-win if you ask me.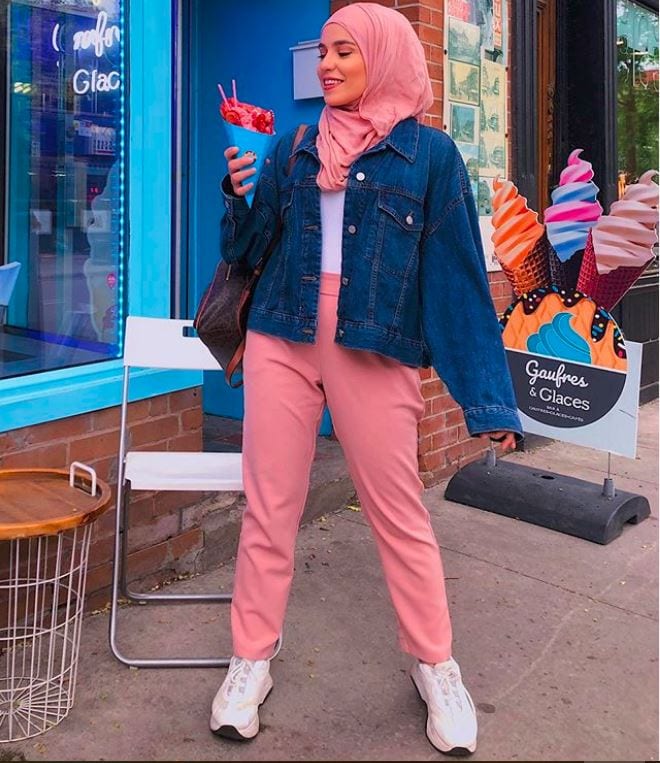 ↓ 10 – Denim With A Pop Of Colour
When you are in the mood to go all black and denim on a day and still want to add a pop of colour and character to your outfit, this is what you should opt for. An all-black tee and jeans outfit paired with a hippy denim jacket with yellow stripes on the side, a colorful turban on the top, some tassel earrings to match with the hijab and colorful glasses to flaunt. Nothing balances an all-black outfit better than adding a pop of colour with accessories and upper wear. Some blingy accessories for the neck, fingers, and hands will only add more bling to the outfit, never less. This outfit is a perfect vacation outfit. These hijabi bloggers are the trendsetters when it comes to hijab fashion, so make sure you follow these Top 20 Hijab Fashion Bloggers Every Hijabi Should Follow in 2019.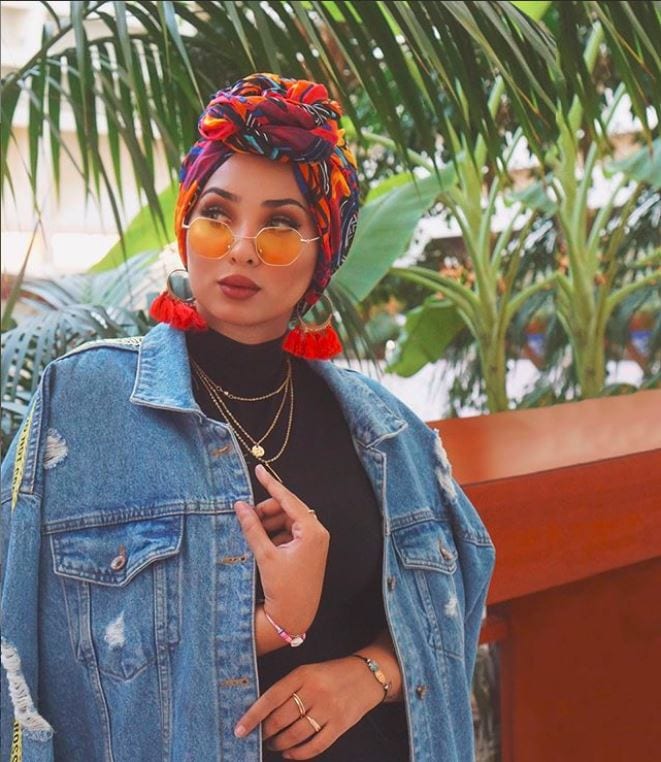 ↓ 09 – Beach Outfit With Denim
Retta here has been seen giving us major vacation outfit goals with another denim jacket outfit here which will be a proper fit for a day at the beach. A long fitted black dress with your favourite, comfortable flats and a side bag gives off all kinds of vacation vibes, for hijabis a denim jacket thrown over it gets the modest job done as well. A chic hat over your hijab makes the outfit more fun and vacation appropriate.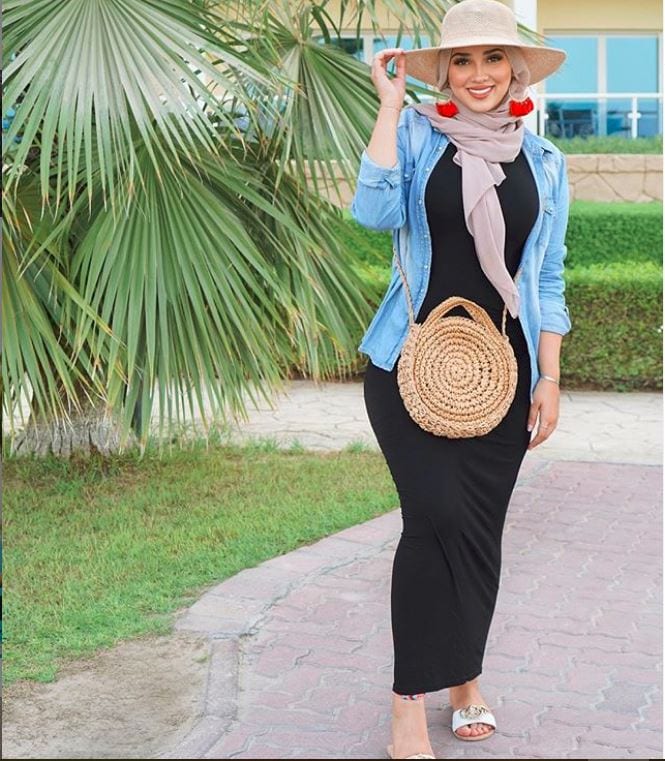 ↓ 08 – Striped Leggings And Printed Tee With Denim
Another pop of colour with black and street style outfit by the beautiful Retta from Dubai, United Arab Emirates. An outfit that will be a perfect fit for vacation, an event, a day at school or at work. For all the girls out there who like some sparkle in their life, the cute pearl detailing over the denim jacket makes it an outfit worth having in your wardrobe. Everything goes perfectly fine with each other; the whole outfit blends together perfectly.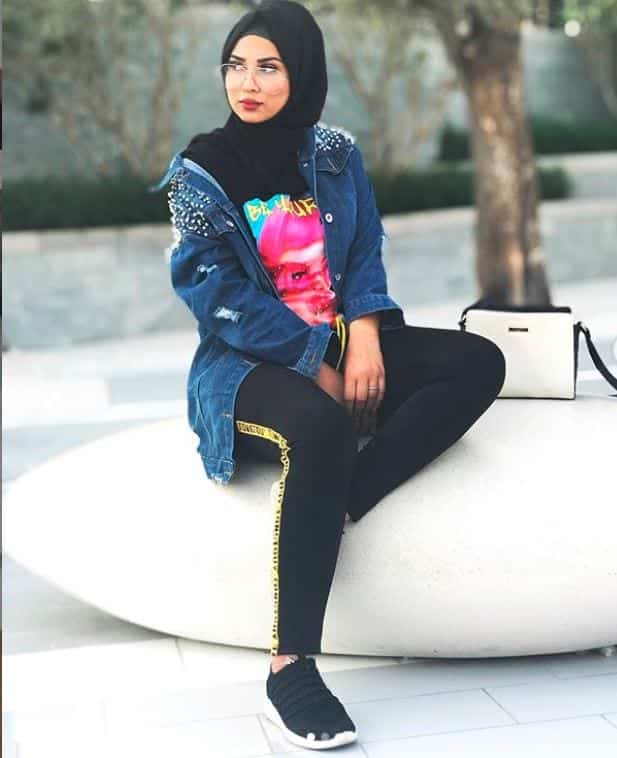 ↓ 07 – Cropped Denim Jacket
If you are wondering how to style crop denim jackets with modesty, here is an idea for you. A distressed, cropped denim jacket with loose mom jeans would make up for a stylish yet modest outfit; we even fetched an outfit picture for you to get inspiration from. This definitely looks like an outfit out of a magazine photoshoot rooting for comfort. We've already done a detailed post on Different Ways To Wear Crop Tops Modestly so do check it out.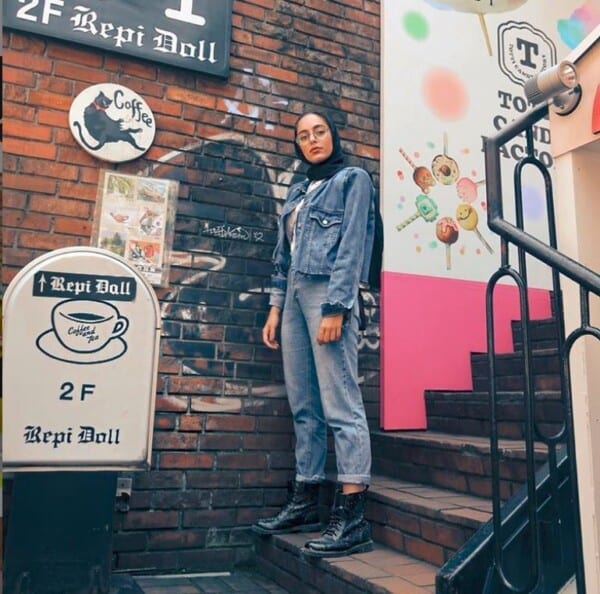 ↓ 06 – For A Day At School
This outfit would be perfect for a day at school, available in everyone's wardrobe, easy to find, as comfortable as it can get and easy to carry. The oversized denim jacket perfectly covers for modesty.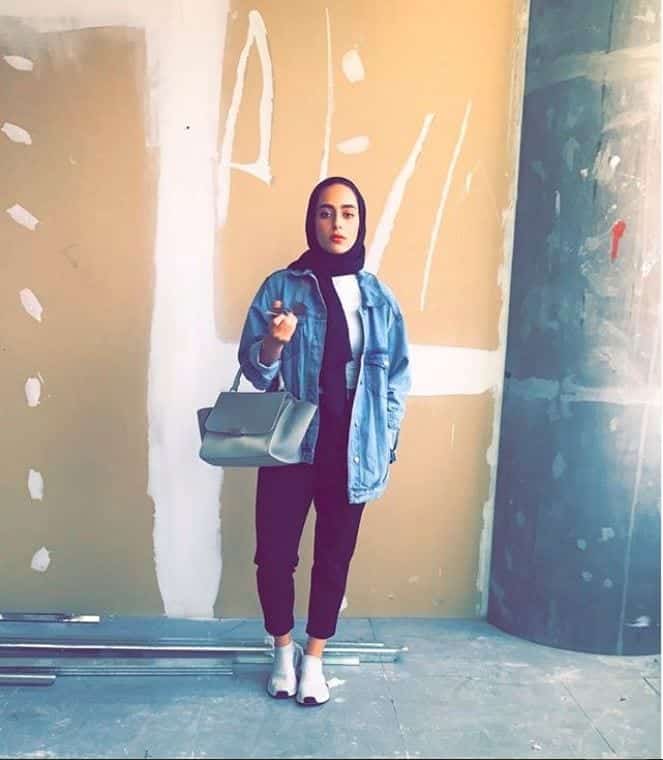 ↓ 05 – Denim Jacket With Jersey Sleeves
Another fashion which has been seen circulating the internet this last winter was jean jackets with jersey sleeves, which add a little colour and character to the conventional jean jacket. It can be paired with straight pants or checkered pants to create a fun outfit for a day at work or class easily. This is also a very nice and minimalist look for traveling, here are some more tips on What to Wear As A Hijabi Traveler.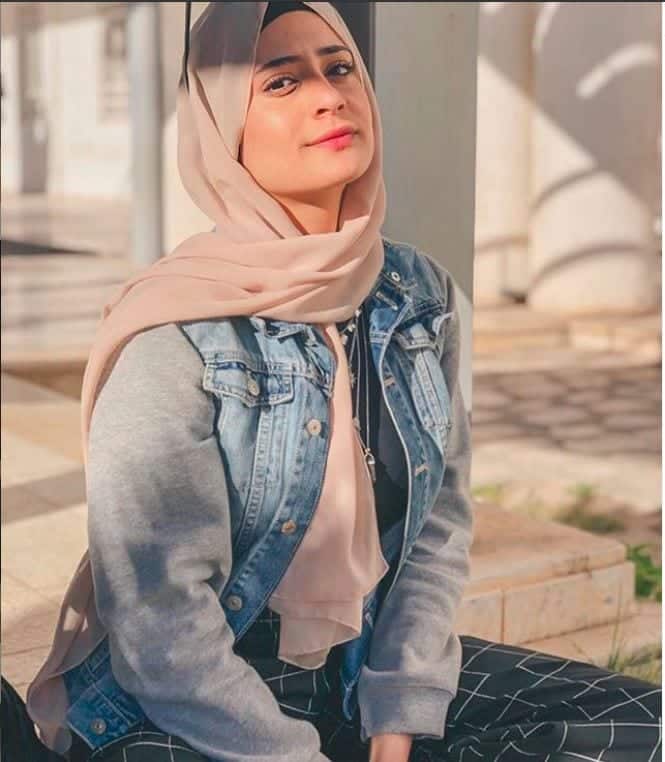 ↓ 04 – Denim Jacket With Skirt
A cute flared skirt paired with a high neck shirt makes a cute summer or spring outfit, and if denim jacket is added to this outfit like shown in the picture here, it makes the outfit a blend of both class and street style chic. With these beautiful heels, this outfit can take you to an event as well as to a party or a concert with your friends. A day out to stroll the streets of Paris, this is the look for you.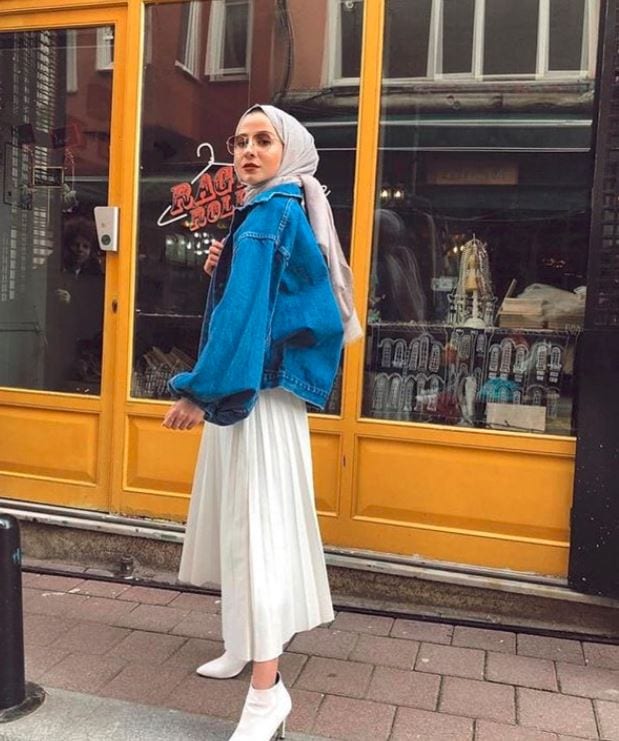 ↓ 03 – Printed Denim Jacket
A printed denim jacket of your choice can be custom made, and it can add a character to the outfit and the jacket itself as well.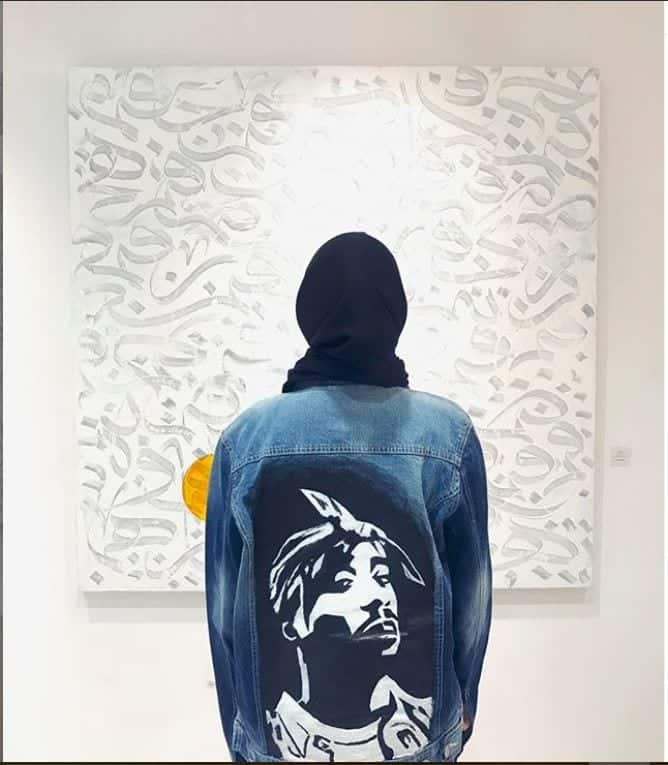 ↓ 02 – White Denim Jacket
One of the best colors of denim jacket to pull off in summers would be a white denim jacket over a flowy, flowery dress of your choice. A park picnic day with your family or friends, when you are out and about on your summer vacations in Europe, nothing will complement more than a white denim jacket and a flowy dress. Top it all off with a white hijab.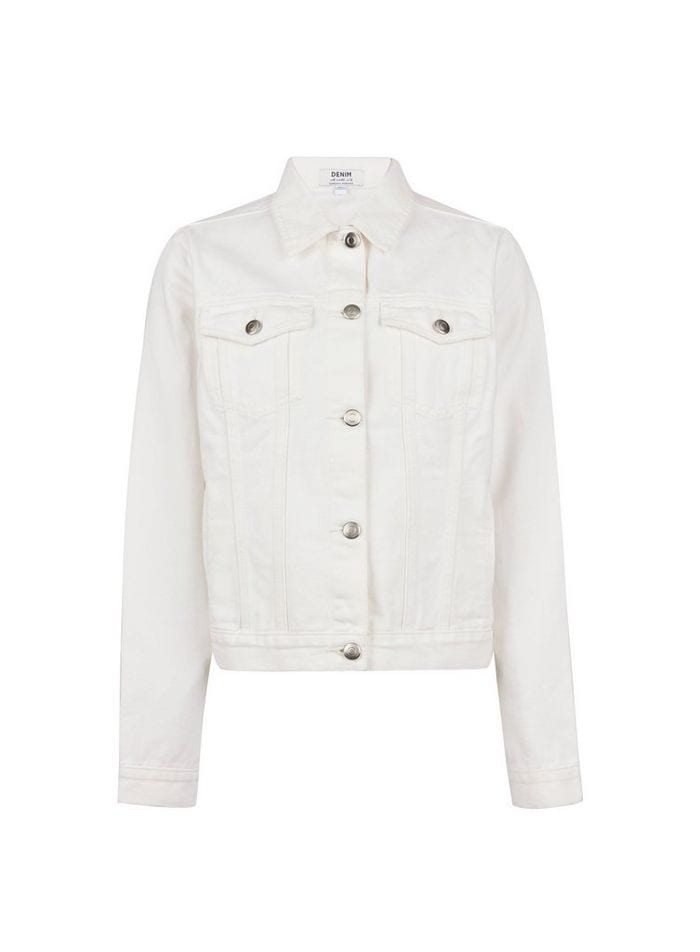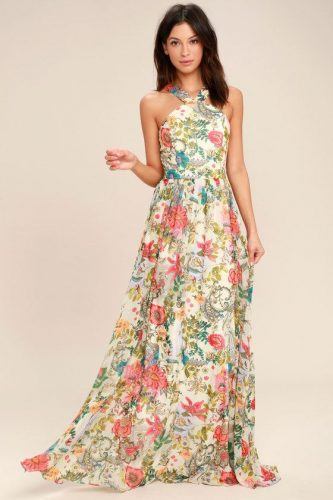 Floral dress – Lulu's $86
Denim jacket – Dorothy Perkins £21.00
↓ 01 – All White With Denim Jacket
Like all black and all denim cannot go wrong with a denim jacket, all white fits perfectly for summers and spring as well. This beauty has proved us here.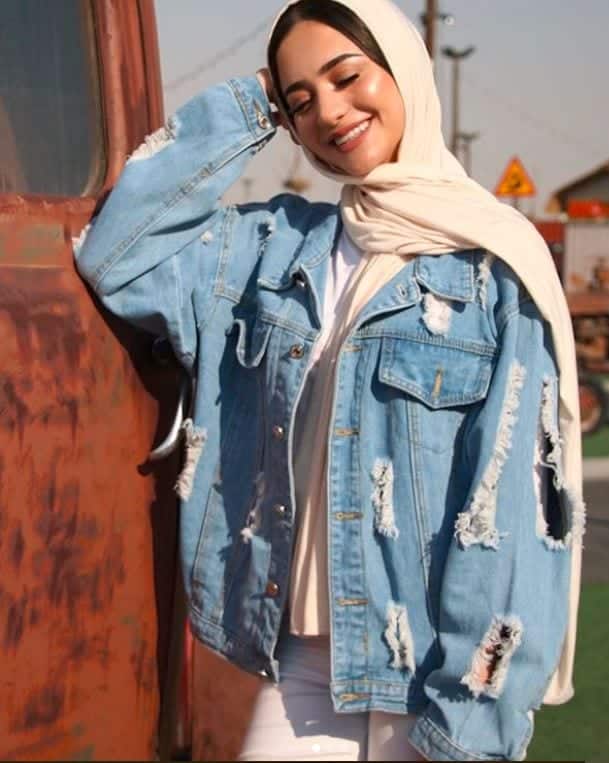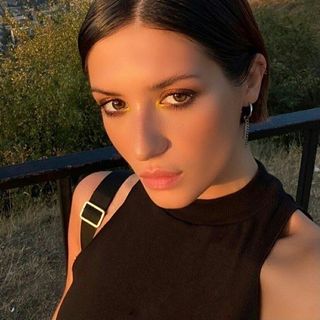 Avid reader and Fashionista. London Based freelance lifestyle editor