Hijab styles for short height: In the preceding old times, Hijab was known as the veil or piece of cloth which was used to cover some parts of the body, but now the purpose is changed into style. We see many forms of Hijab introduced in the modern world.
Abayas and Hijabs were always available in base colors, but now we find them in many colors, i.e., blue, green, purple and maroon. Not only these colors, girls are willing to wear Hijabs in funky color too. The modern era has introduced a massive collection of shades in Abaya and Hijab; it may include orange, pink, lavender, green, and earthy tone. Many women have transformed Hijab into a rectangular shawl to cover themselves. It also contains different shades. The most crucial point was that girls should not be afraid of expressing themselves in Hijab. They should feel proud and confident. Today the trend of wearing trendy and best abayas is increasing day by day. In this article, we will give some useful tips for short girls as to how to wear hijab with other outfits to look tall. For some more inspirational Hijab Fashion Ideas, also have a look at Hijab Earring Style-16 ideas to wear earrings with Hijab.
Short Height Girls Hijab Fashion
So, you are in search of hijab outfits that can make you look taller, right? Before you can move on to How to wear hijab attire to look taller, you need to go through these tips an tricks quickly.
Go for high-waisted dresses that cinch at the waist.
Avoid loose dresses that make you look like you are drowning in them.
Opt for shorter tops as they make your legs look longer.
Wear blazers and cardigans that fall above your bottoms to increase height.
Use belts as they make your legs more defined.
Wear Turban or knotted hijabs leaving your neck area free.
Double Hijab in Lebanese style will help you increase your height and make you look taller and stylish.
Follow these hijab bloggers to stay updated about the latest hijab trends: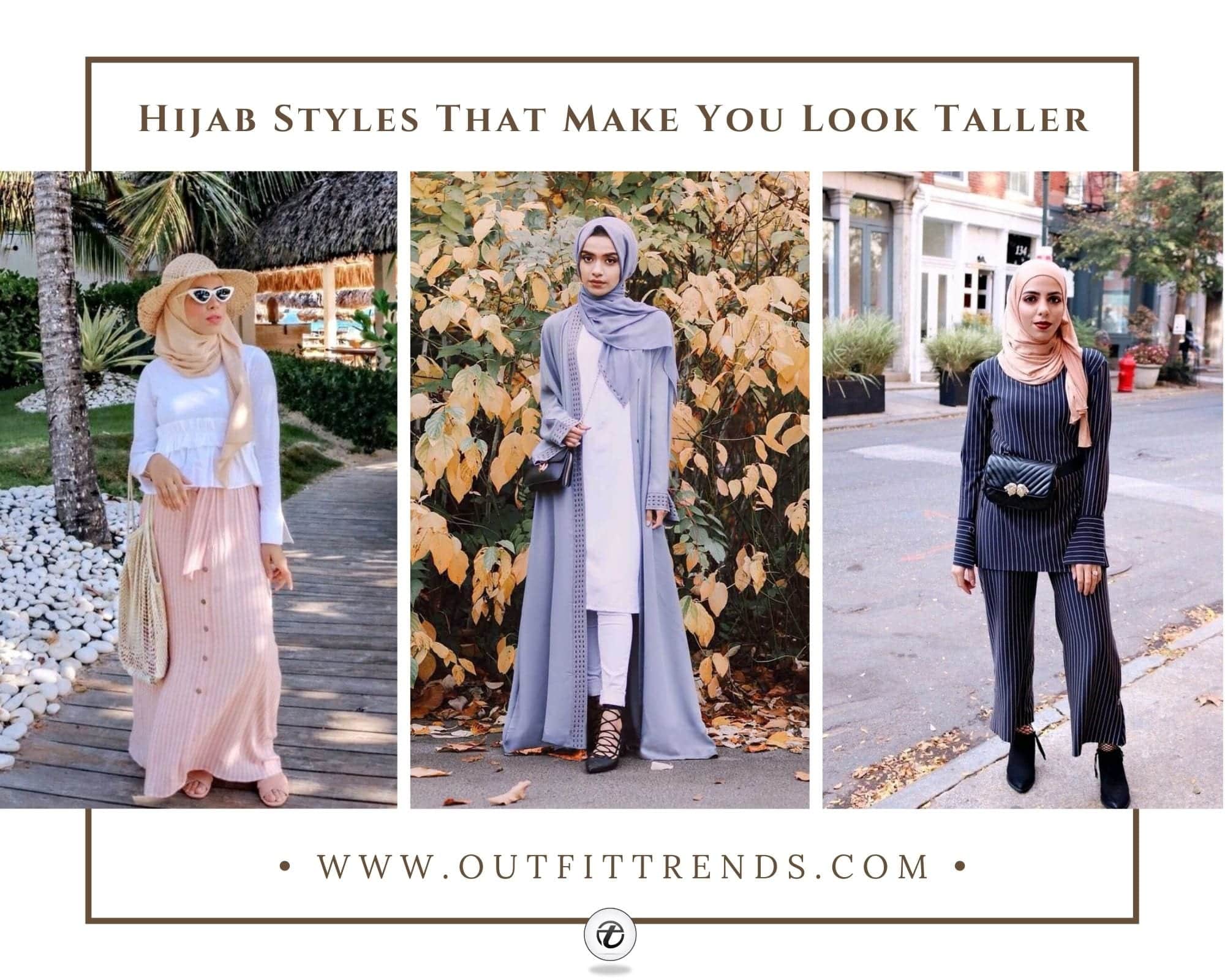 ↓ 25 – How To Choose Hijab
According To  Your Face
Just like how certain clothes may be flattering for your body type. You have to test unique hijab fashions and ways depending on your face shape.
Round Shape: Wear hijab that contours sides of your cheek and avoid Spanish and Egyptian side hijabs.
Oval Shape: Wear a hijab that covers a part of your forehead.
Triangle: Wear hijabs that are loose around the jawline.
Square: Wear a hijab a little higher than your forehead as your forehead is short already.
According to To Season
Wear a hijab that brings you comfort and style at the same time.
Summer: Lightweight hijabs like cotton and linen and chiffon are good enough for the summer season.
Winter: Jersey and Pashmina hijabs are favourite most for winters.
Fall/Spring: Wear Mulberry silk, crinkled, satin or crepe hijabs in these seasons.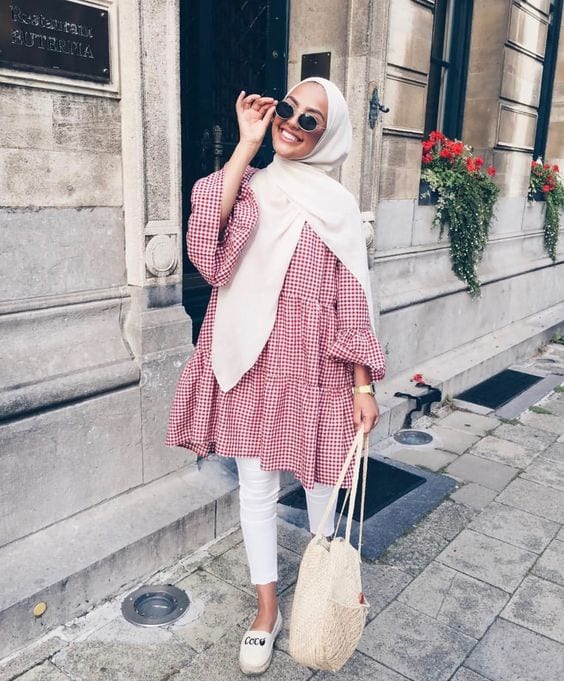 ↓ 24 – A Guide For Beginners
If you are short and want to start wearing hijab, then don't listen to people who tell you not to wear it. The main reason why people ask you not to wear it is that they think you'll look shorter.
It's less about what you wear and more about how you dress. The entire dressing-up game is in your court, and all you have to do is to carry yourself well.
If you are 5'3, 5,2 or less here's what you need to know:
Don't rule out the option of wearing a Hijab instead get a well-fitted outfit. You can wear maxis, skirts, jumpsuits, even kurta, and short tops. You only need to be careful in layering. Don't make a mess at one part. Moreover, use belts and heels to create some space in your outfit.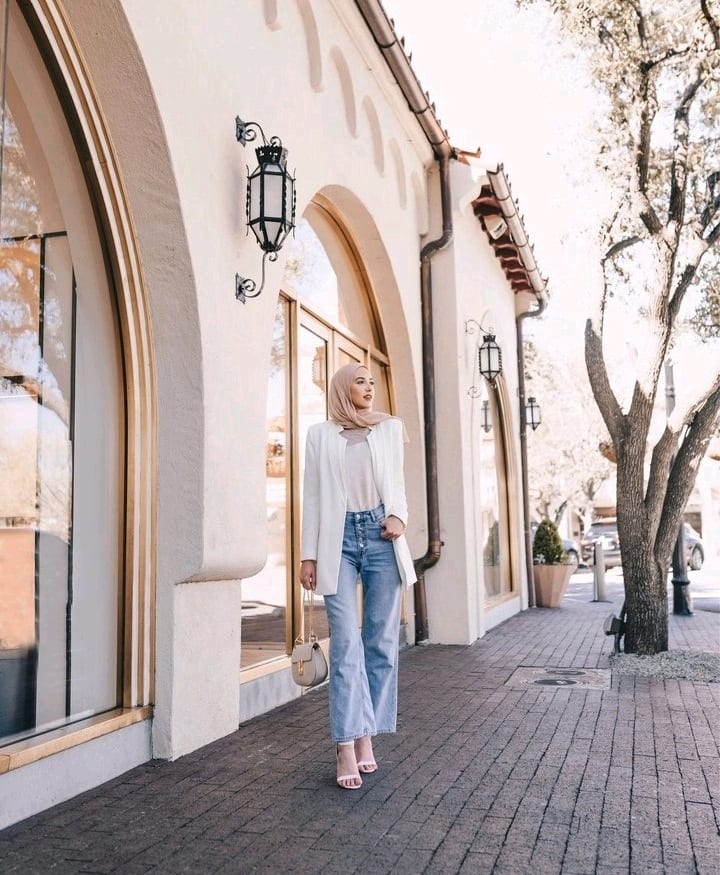 Abrigo double botonadura $119.99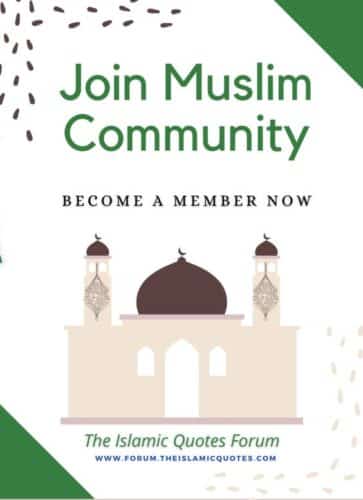 ↓ 23 – Hijab With Striped Outfit
Striped outfits are best for girls who are short as they give one a slimming effect which naturally makes you look taller. For a decent and stylish look pair your Striped shirt and tailored pants with rose blush hijab in silk fabric. It will help you elevates the formal and everyday look with its mellowness, weightlessness, and ever-so-subtle sheen.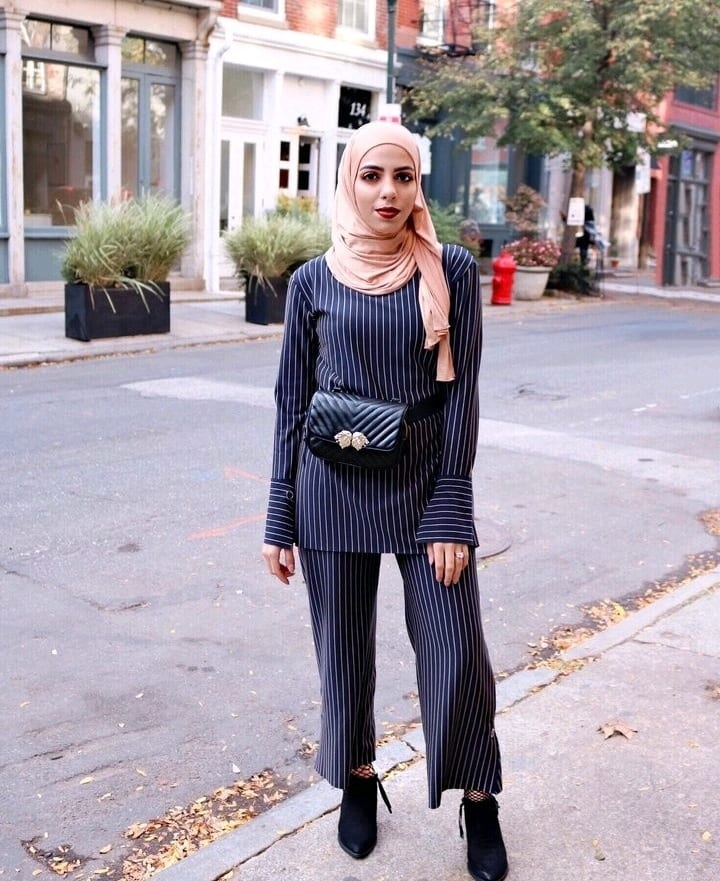 Buy similar items below
Essential Silk Hijab – Rose Blush $65
Closet London Stripe Shirt with Tie Sleeve $51.00
Closet London Stripe Tailored Pants with D Ring Belt $34.50
Dolce Vita Cassius Ankle Booties $140.00
↓ 22 – With Blazers For Lofty Effect
Well-fitted blazers and long coats are helpful if you are short. You can wear them over tees, sweaters, or even as a standalone piece. A breasted blazer like the one below is a great way to play with the season's must-have plaid. For hijab, you can use a similar color chiffon shawl. Add one of your cross-body bags and boots for final touches. Ready to go!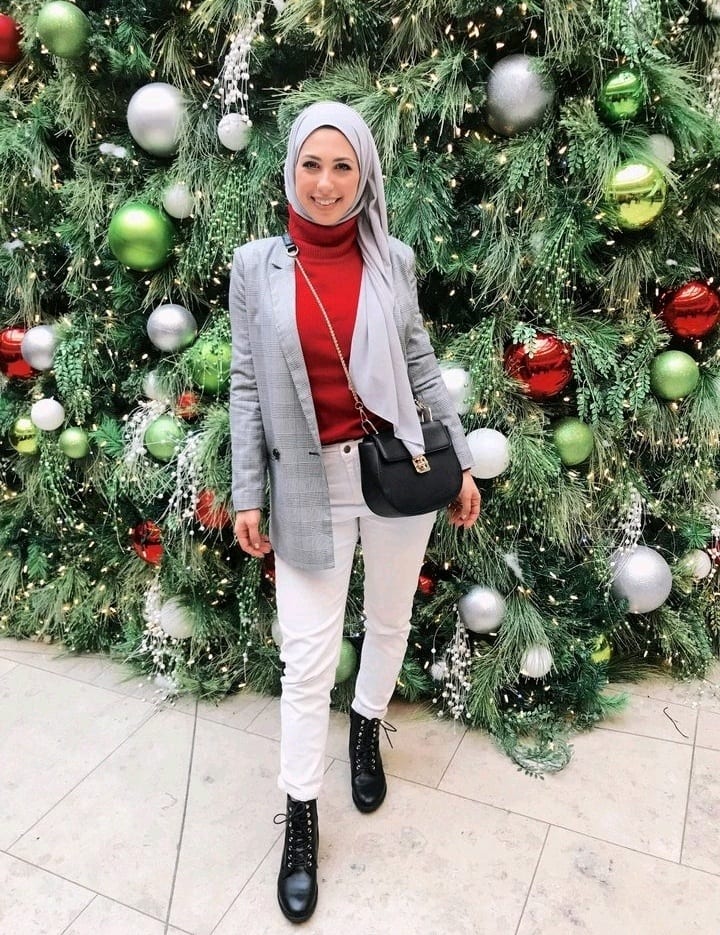 Shop similar items
Chiffon Shawl – Gray – Gulsoy – 7$
Bentzen Regular Price $110
Longline Glen Plaid Blazer MURAL
↓ 21 – Hijab With High Waist Pants
Wear your hijab outfits with high waist pants and heels to appear taller than you actually are. If you are opting for plaid color clothes, then don't hesitate in wearing floral or printed hijabs.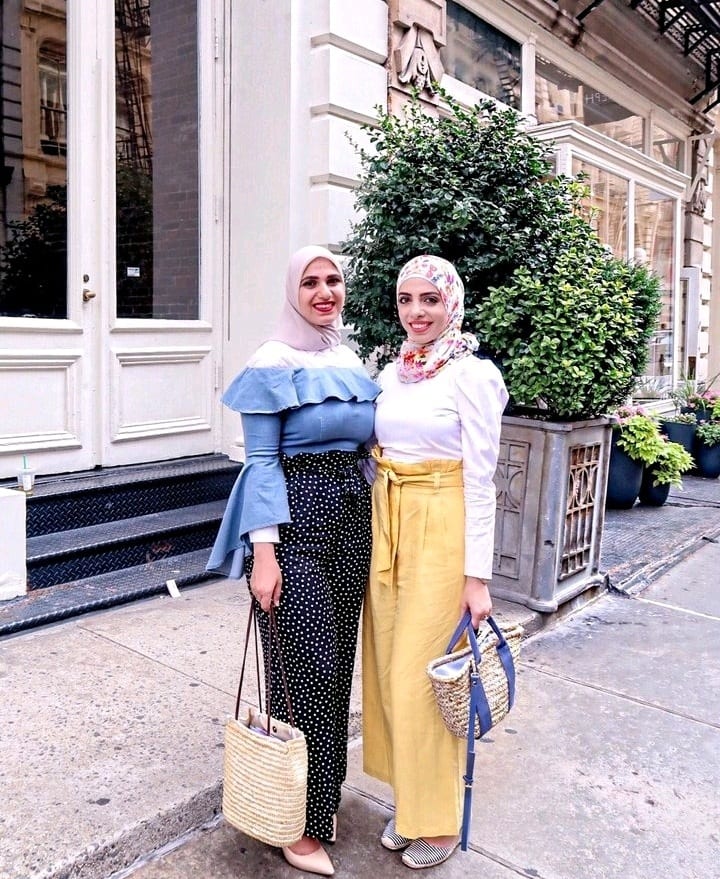 ↓ 20 – With Skirts
Skirts are my favorite. Are they yours as well? If yes, then put them on by pairing with a tee or turtle neck sweater. If your top is dull and your hijab isn't covering your chest, then you can think of adding some neck jewelry as well.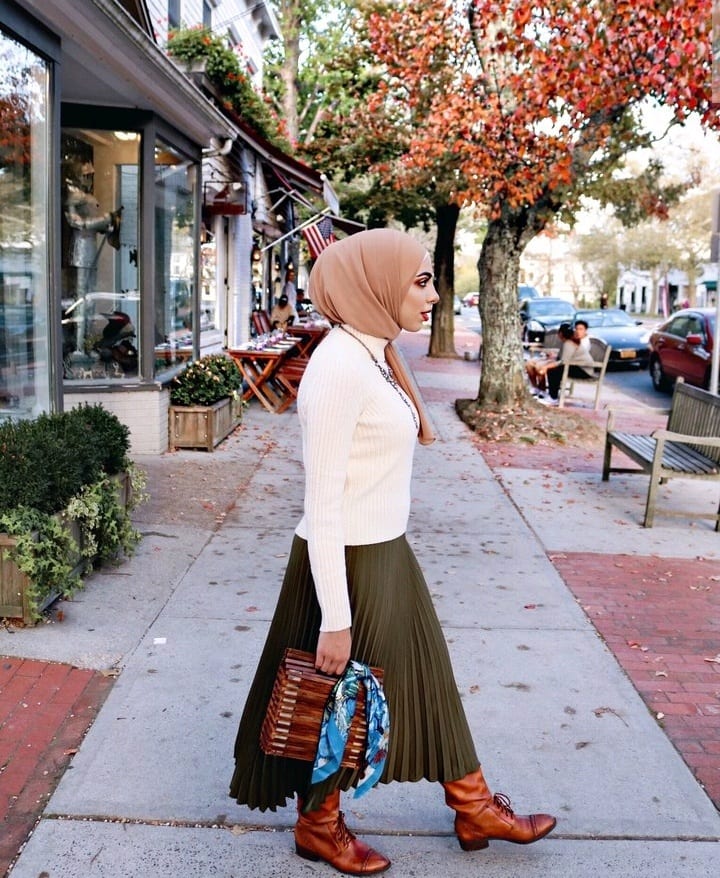 ↓ 19 – Go Monochrome With Hijab
Going monochrome and then adding a little contrast is a great way to add some height. How beautiful this pink unlined viscose dress looks when worn with contrasting hijab and white heels.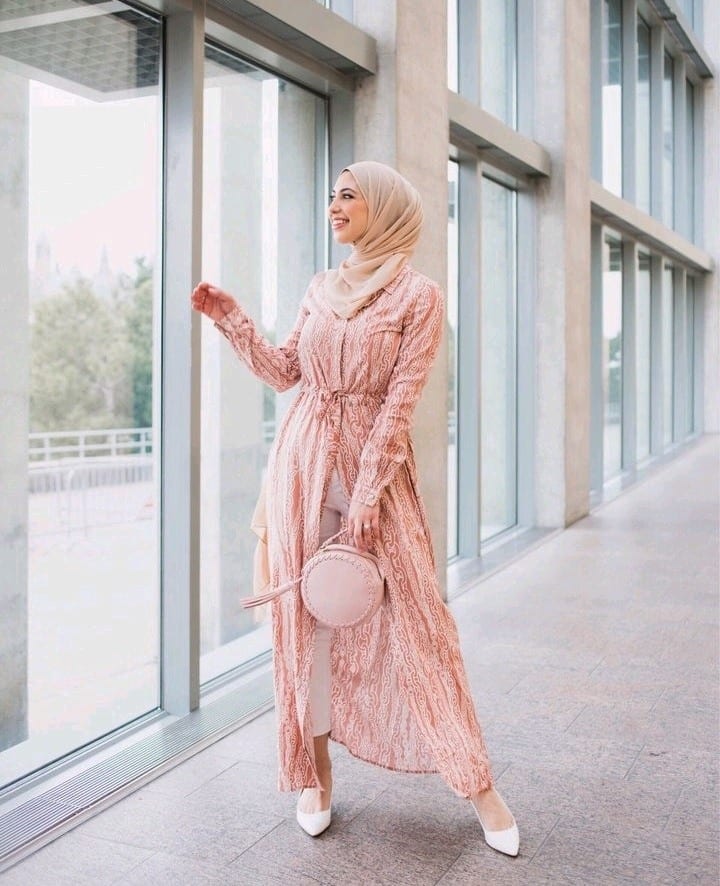 Pink – Multi – Point Collar – Unlined – Viscose – Dresses – 50$
Matcha chiffon hijab with your outfit. It is light, crisp, and easy to care for. Moreover, it will give you a sleek, polished look every time. It is ideal for any occasion.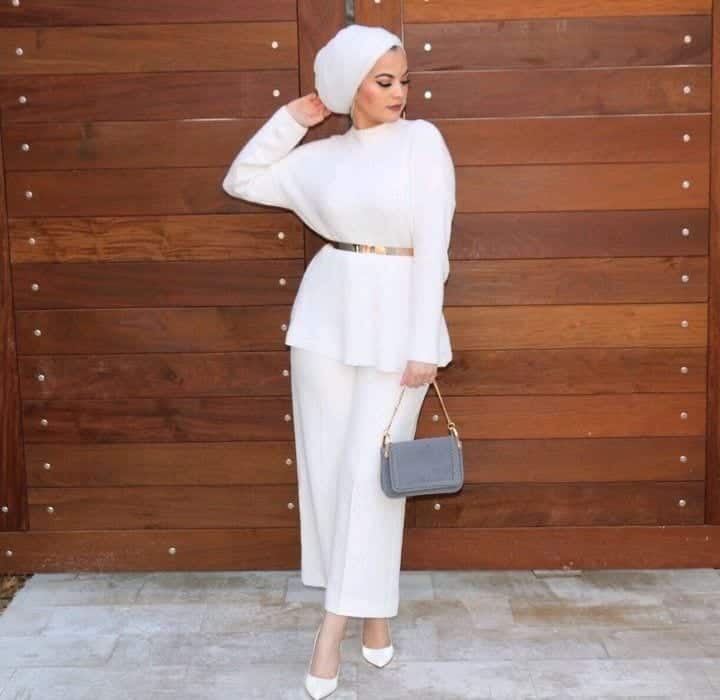 Everyday Chiffon Hijab – Ivory $20
A patterned hijab is a great way to tear up an otherwise monochromatic look and consolidate more dimensions into the outfit," Elturk says
↓ 18 – Sporty Look
Short? So what! What matters is that you are an athlete. Put on your tracksuit and a stretchable hijab. A stretchable hijab will stay in place while you run faster than a cheetah in the next race.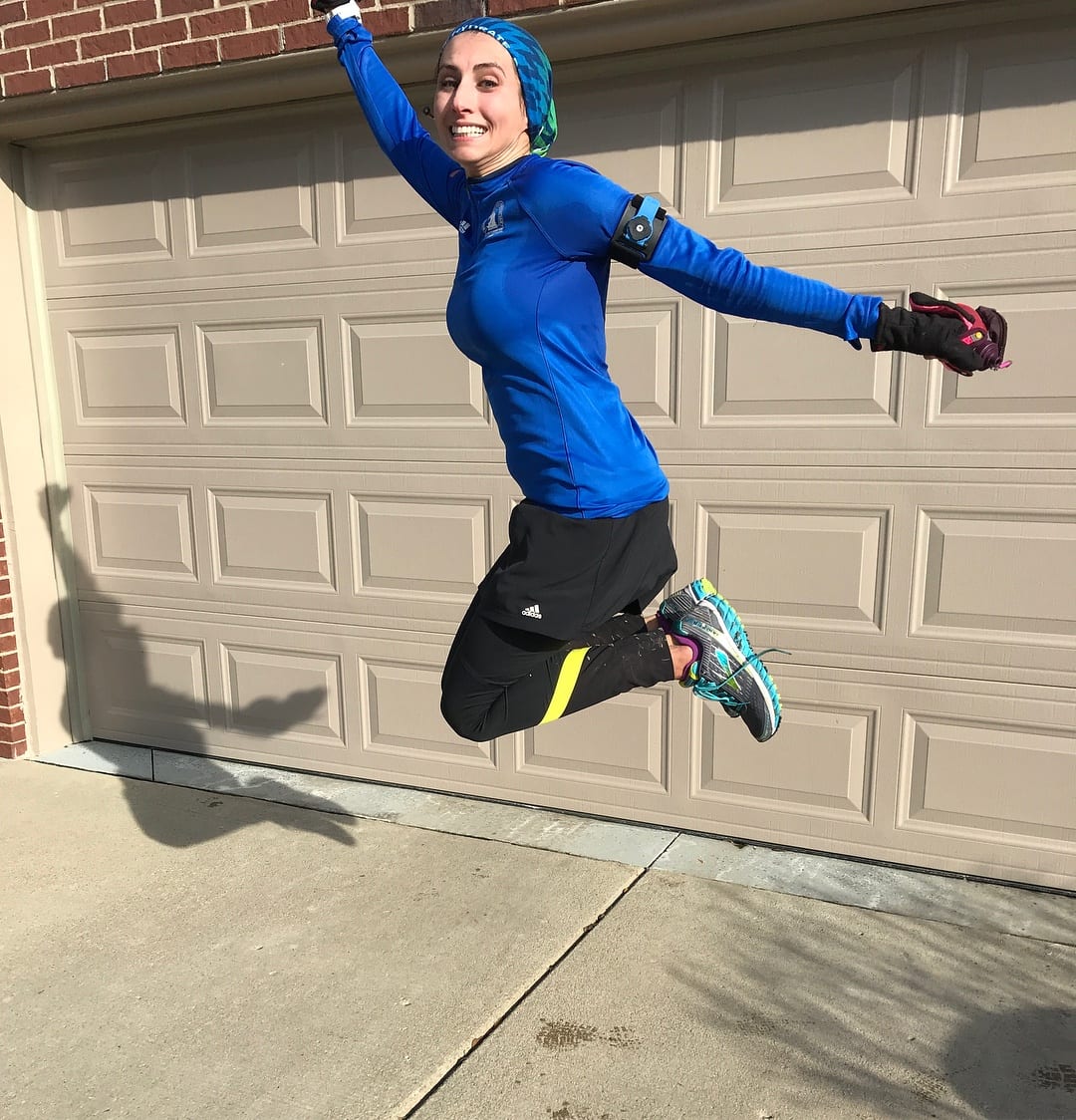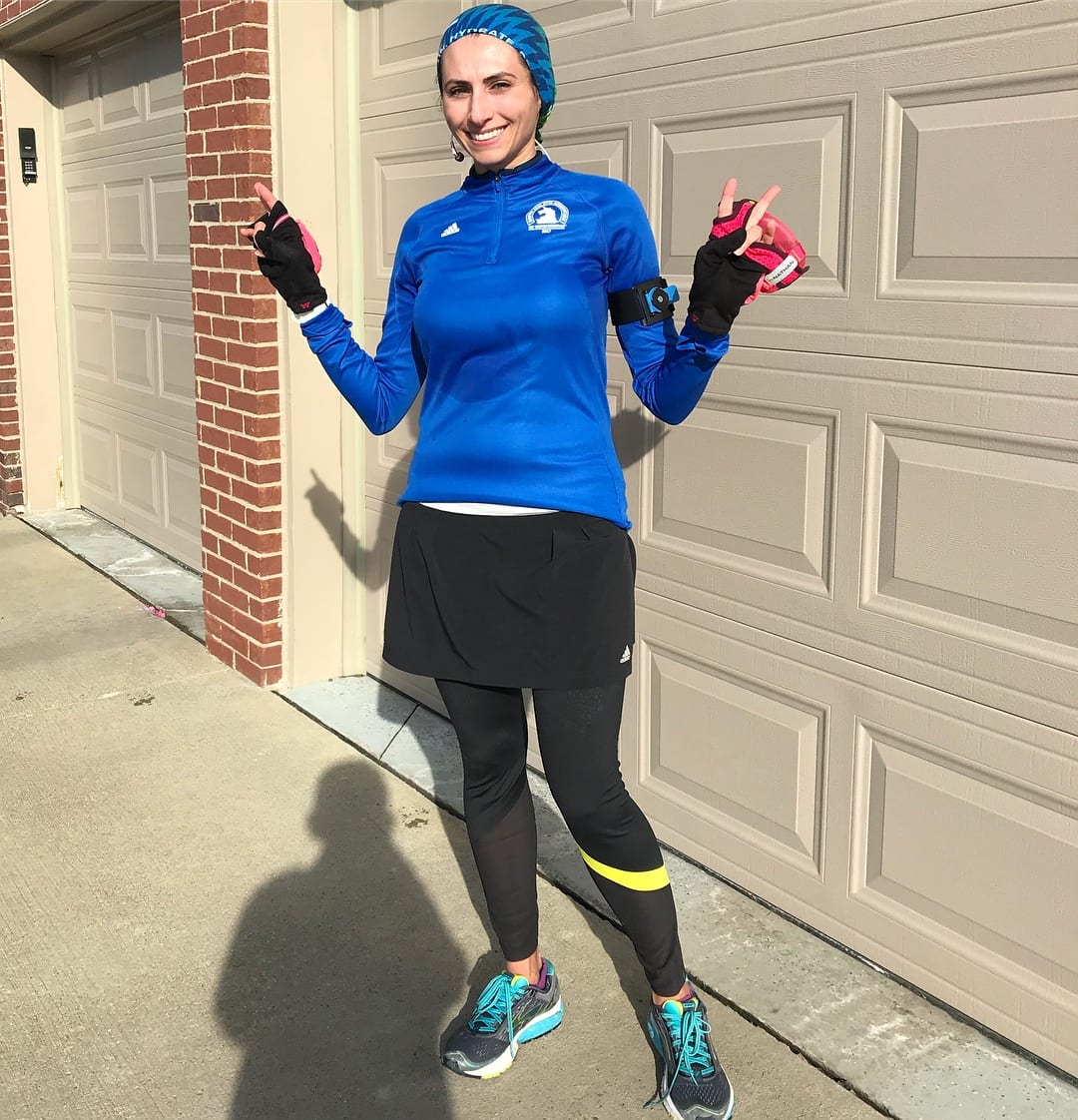 ↓ 17 – How To Wear Hijab Professional Look
Experiment with a textured scarf to add a new element to your outfit. "The creativity of these styles are very enchanting." Certain textures such as plain hijabs can add the illusion of height. Great ideas for hijabs that you can wear to work every day. For some change go with matching the prints with your outfit. For some great outfits to go with this look, check out the best check shirt outfit combinations for girls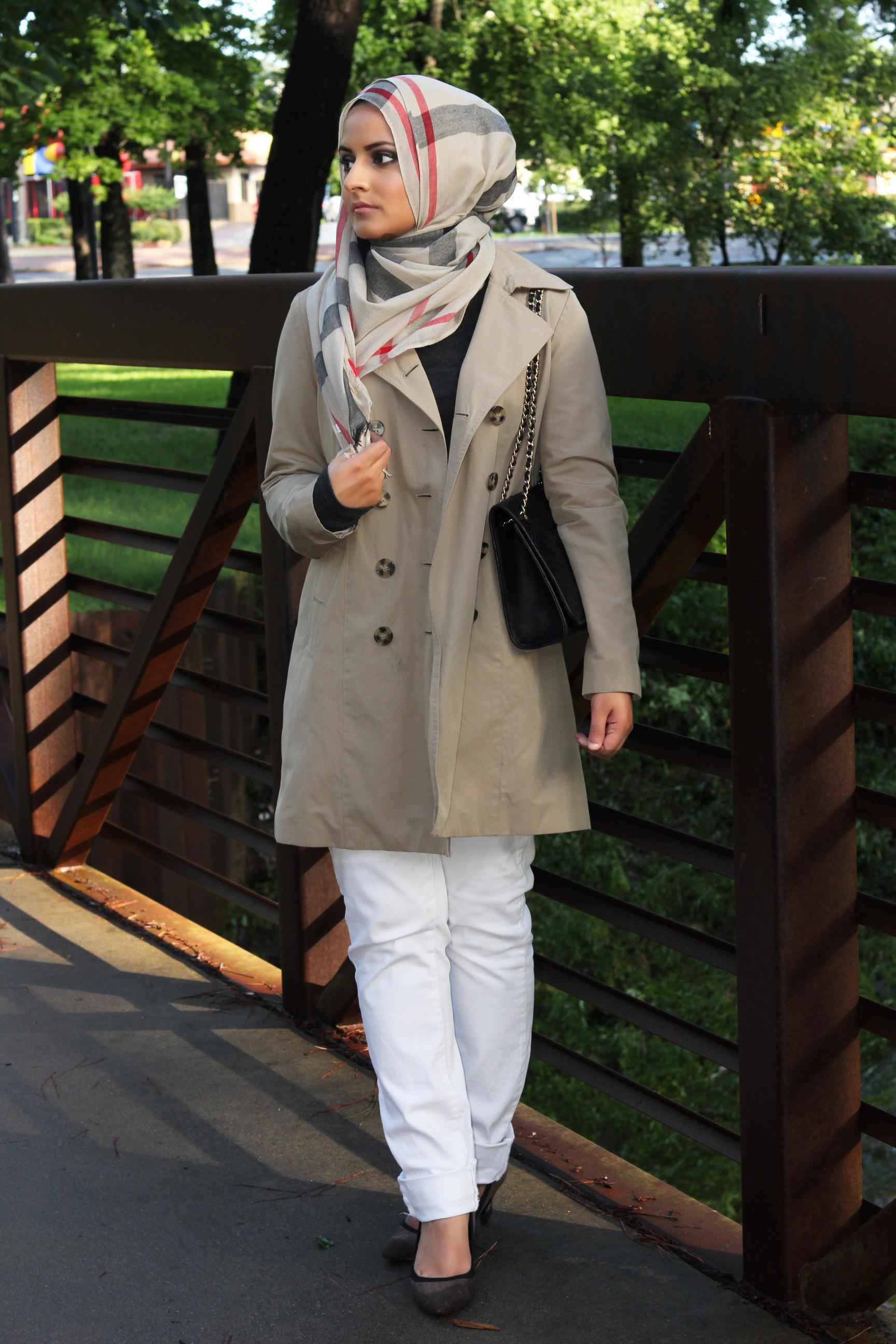 via
Another way of wearing hijab in your daily office routine is that you can use a triangle silk scarf and can wrap it around. It looks really graceful, and it can also be used on different formal events like a meeting of functions.
↓ 16 – Fall Hijabi Outfit For Small height Ladies
Are you an all-time Hijabi? Can't flip your hair in autumn breezes? Don't worry because you can flaunt your outfit. Go for a matching kurta pants set and get a chiffon open abaya over it. Keep your scarf a little loose and enjoy the relaxing breeze.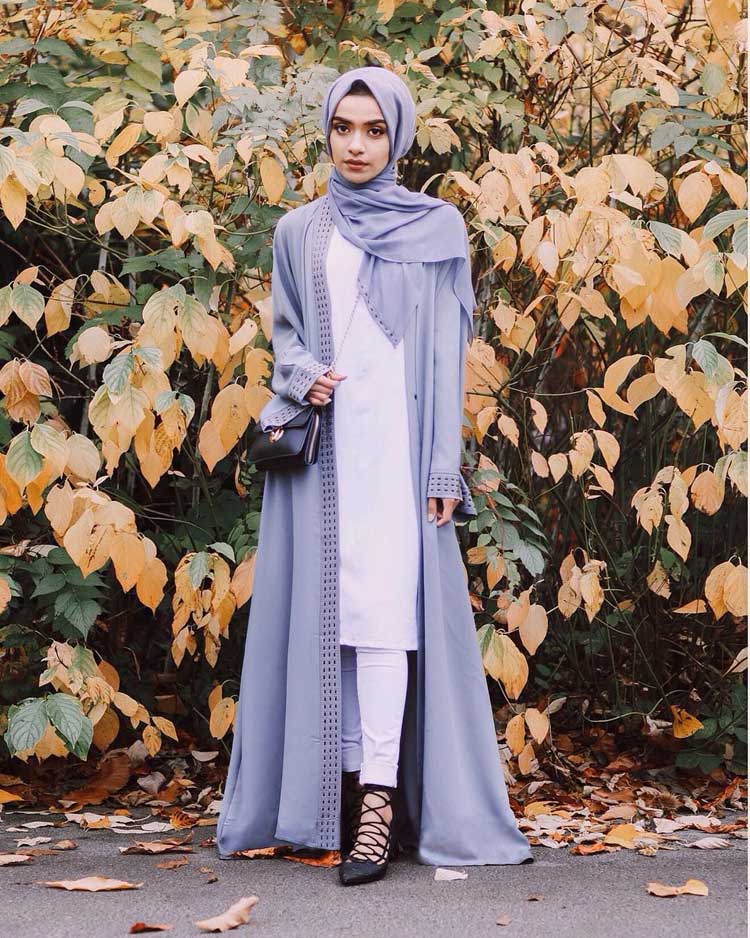 Here is another hijab look for the Fall season.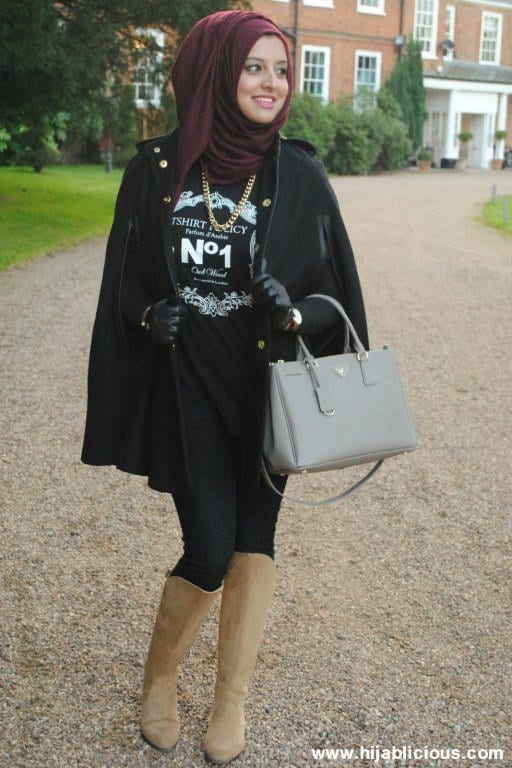 ↓ 15 – Outdoor Hijab Styles For Short People
Casual outdoor Arabic hijab styles are the best hijab styles for girls for outdoor activities. Bright cool summer colors with breathable cloth stuff. What else you need for vacation styles? Light cotton stuff for hijab helps resists heat, and it also absorbs less heat as compared to silk, pashmina or jersey hijab. Works well by Simply wrapping it around the head.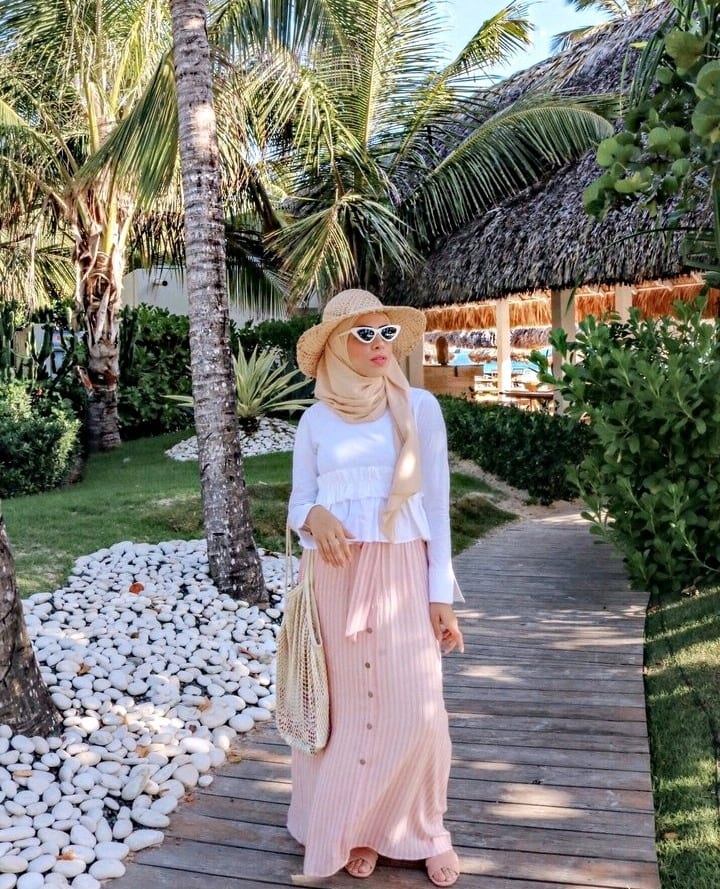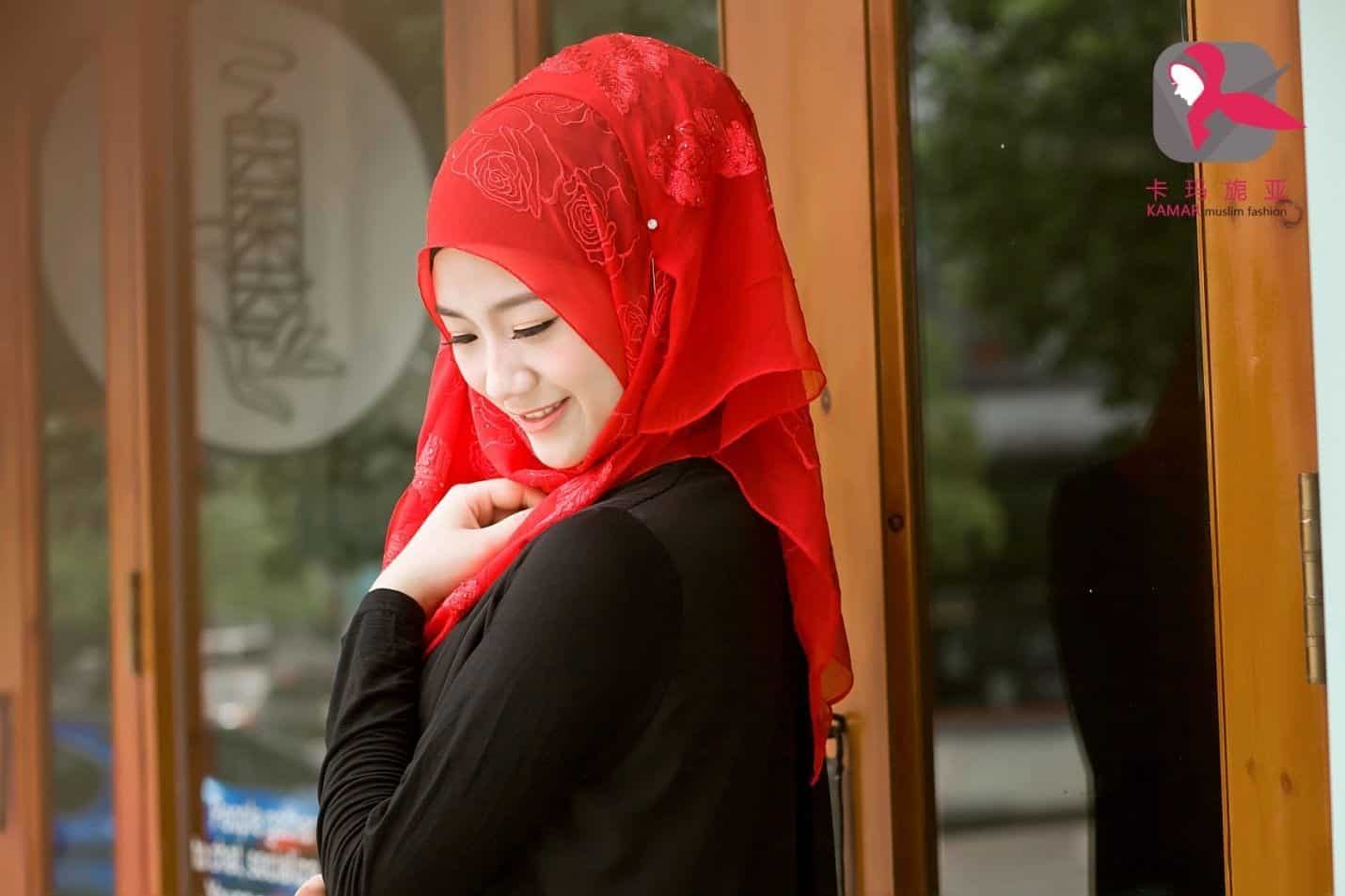 ↓ 14 – Wear your Hijab With Maxi To Look Tall
Get a maxi dress or abaya and ace the hijab look. Not just this but trick people with your actual height as well. This coral color side slit abaya over black tights and shirt looks heavenly. The dark mink crepe hijabs elevate the look even more.  Put on some makeup and remember that there aren't many colors that a bright pink lip doesn't compliment, but pale colors especially do a great job of letting the lively pink speak for itself.
For more ideas like these, have a look at Hijab Maxi Styles.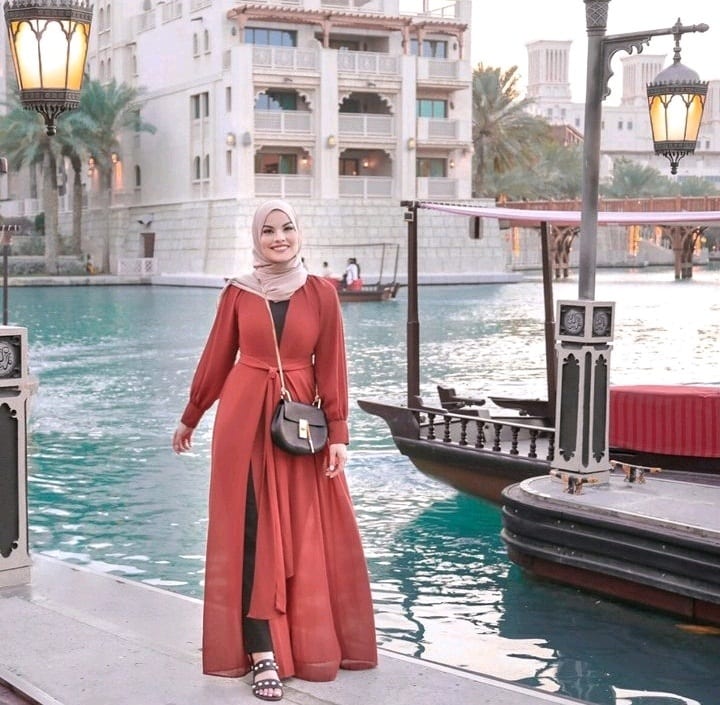 Buy the complete look in 100$
Large Crepe Scarf – Dark Mink – Misirli – 6$
Black – Navy Blue – Minc – Simple – Viscose – Bonnet 6.8$
Steve Madden Jessy Slide Flat Sandal – $48.97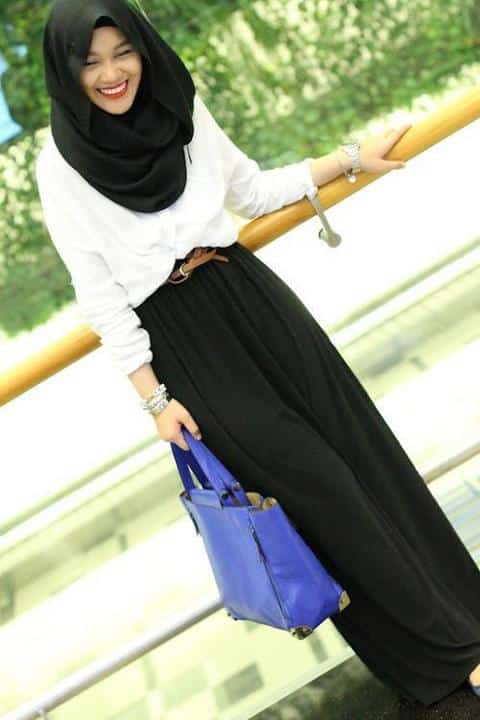 ↓ 13 – Wear A Pony Style Hijab For Lofty Illusion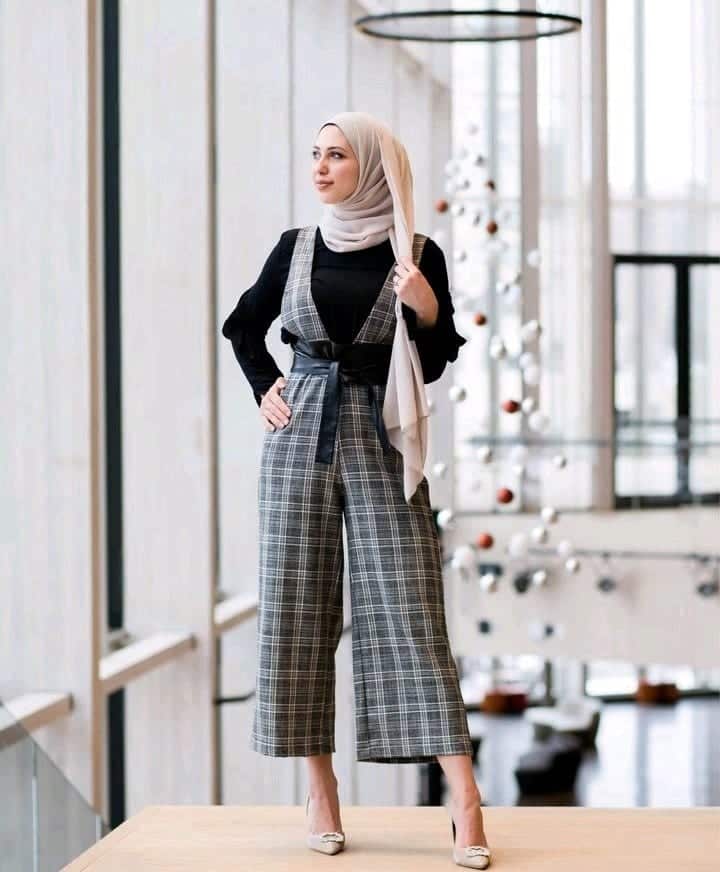 Shop the look here
Black – Crew neck – Viscose – Tunic 20$
Badgley Mischka Nichole II Women Pointed Toe Synthetic Gold Heels
↓ 12 – Turban Hijab Outfit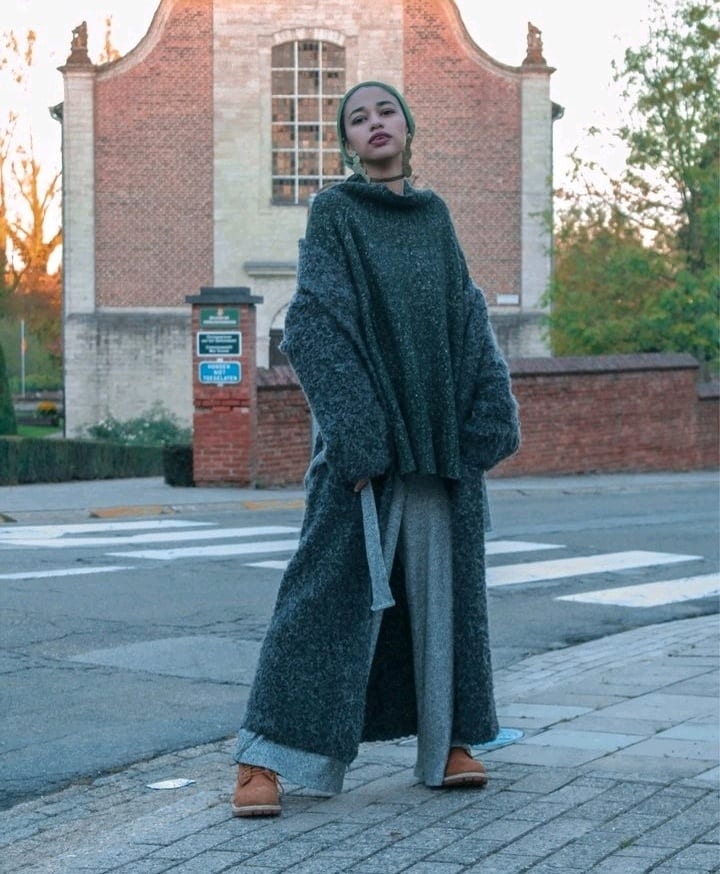 Cheap Monday Margin tape side full leg joggers £38.00
TIMBERLAND 6″ Premium Waterproof Womens Boots Original Price USD 169.99 $169.99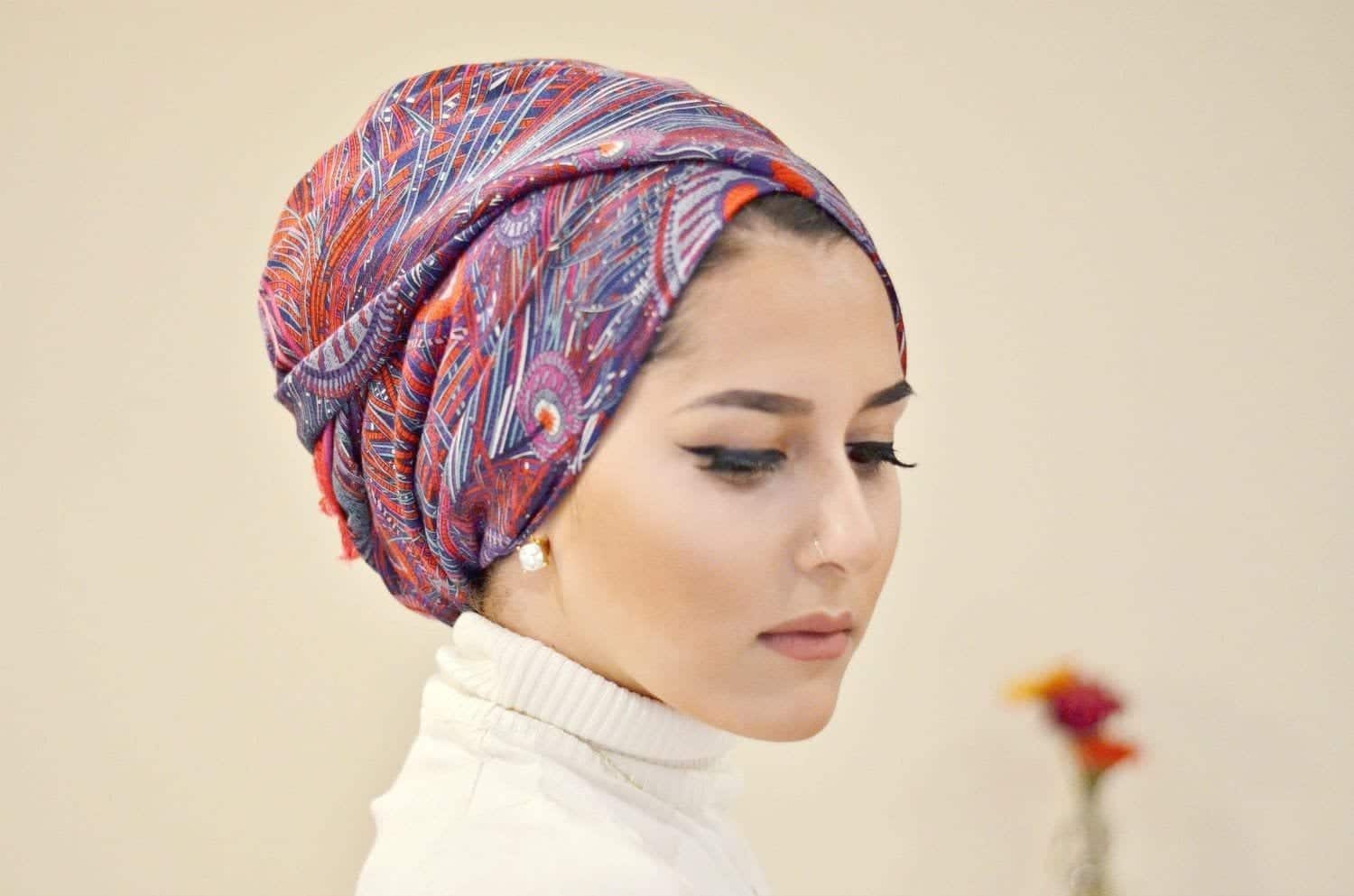 ↓ 11 – Trendy Easy Knotted Hijab
↓ 10 – Inner Caps With Hijab
Girls like to wear the latest hijab styles along with the inner cap. This inspiring hijab-wearing idea is exceedingly fantastic for high ended girls. Inner cap with stylish contrast hijab creates a smooth look which is desired by smart girls or modern era. Here are some Modest Ways To Wear Caps With Hijab.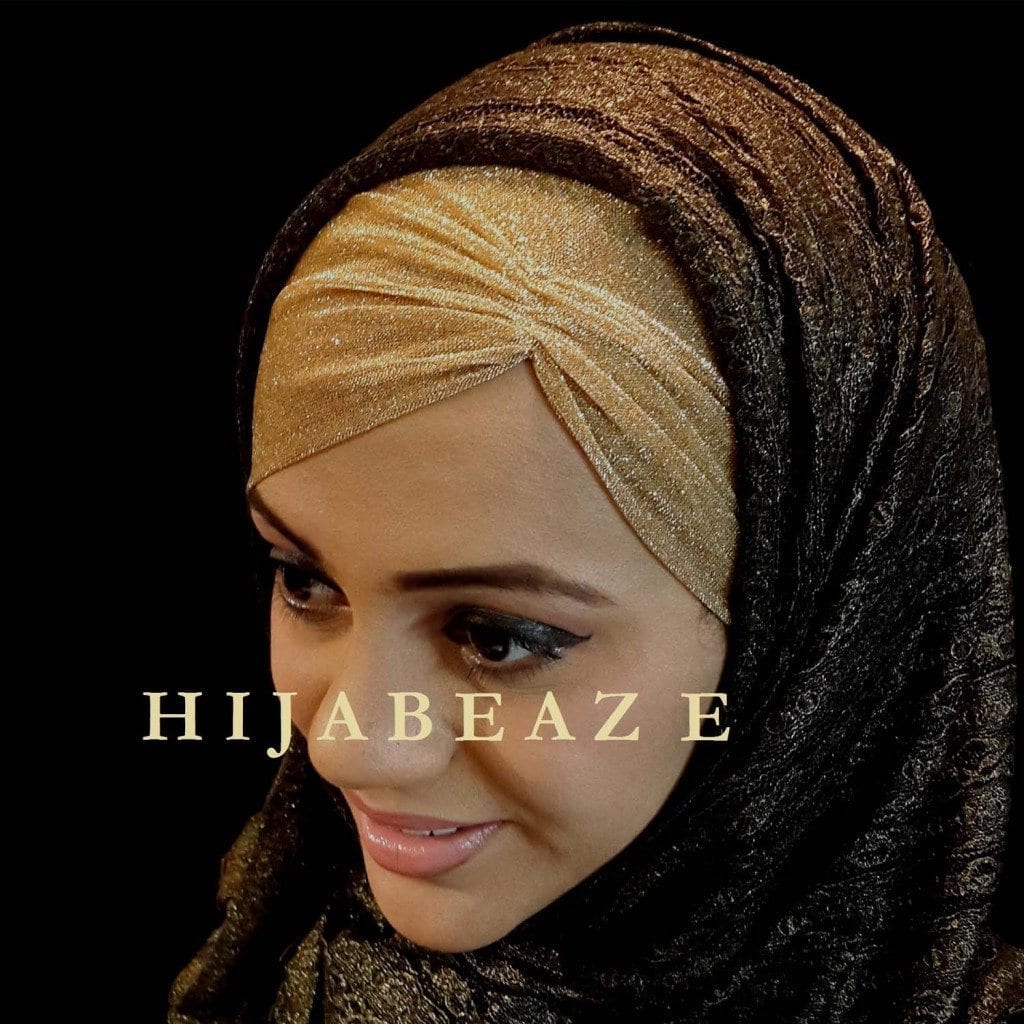 ↓ 9 – Jewelry With Hijab
A jewelry piece that is mostly used with Hijab is the headpiece as shown in the picture below. A necklace can also be used as a headpiece. I think the use of a headpiece with hijab is only preferable when you want to attend a party or a formal function. It is not suitable for casual wear. Pearl & Crystal hairpins or hair clips can also be used as a headpiece with Hijab.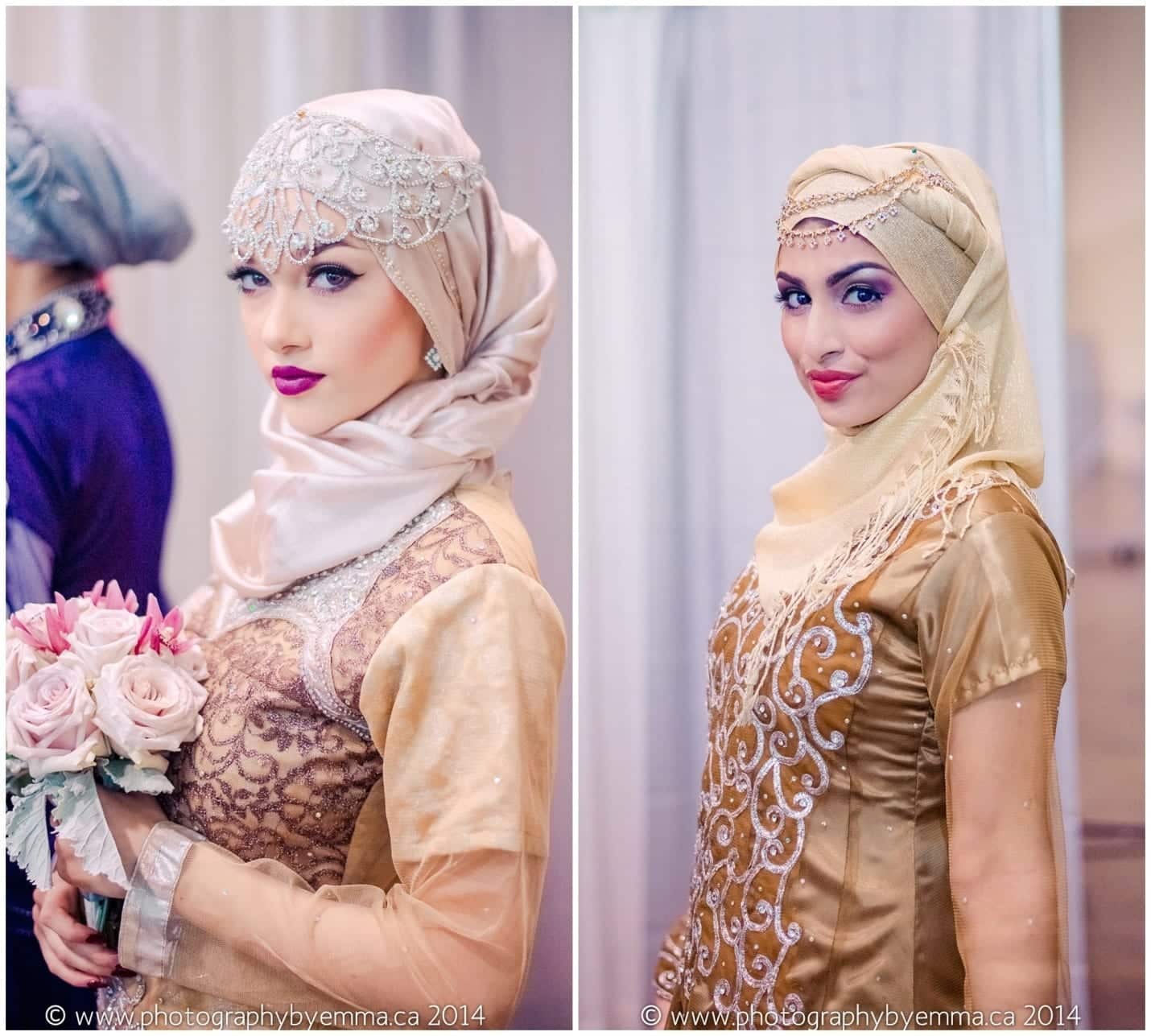 via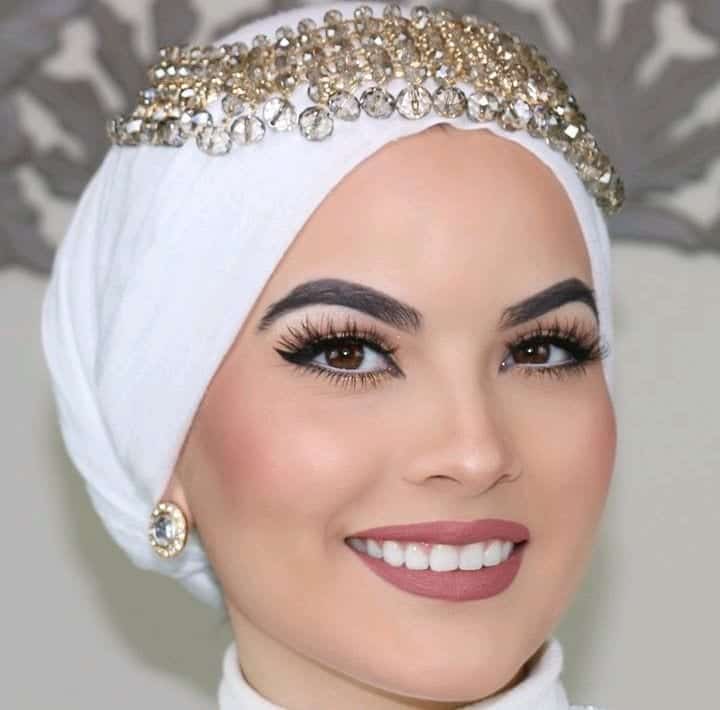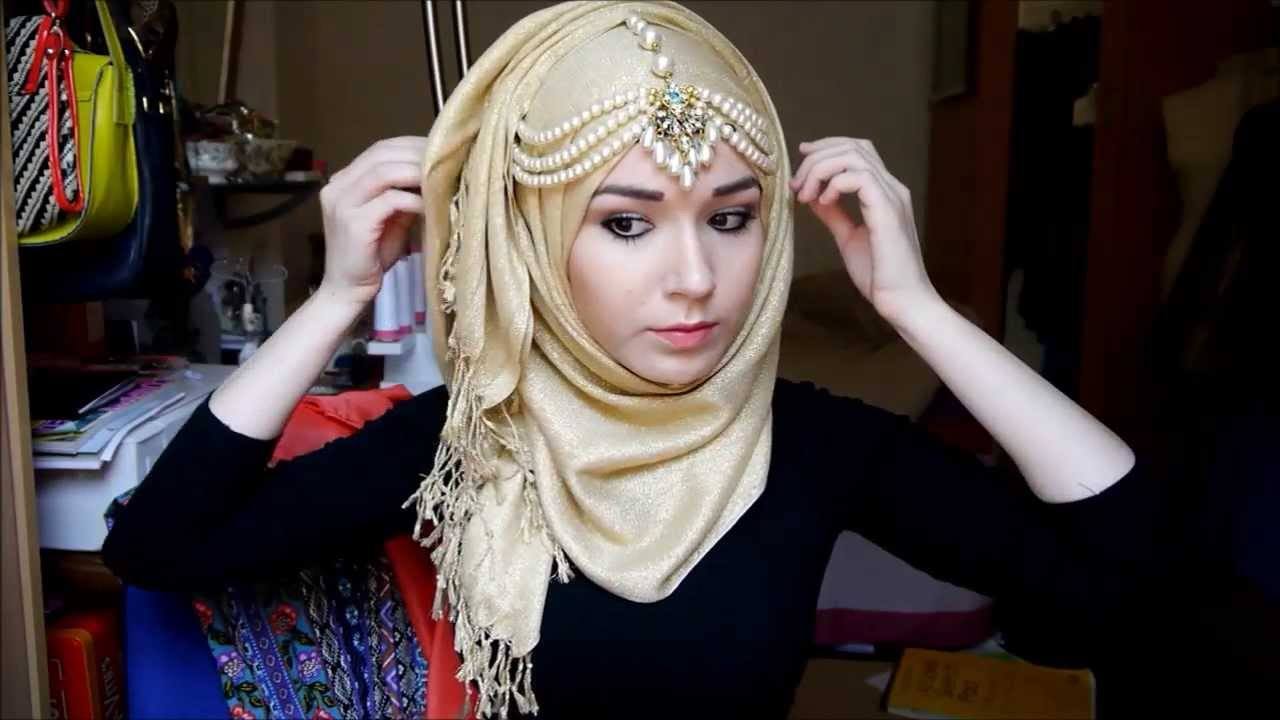 ↓ 8 – What Outfit To Wear In Winter With Hijab To Look Tall
Too much clothing and layers in winter? Do you look like a potato or duck?? Well, none of them from now onwards because you are going to reduce the twenty layers to 5 or less. Put on less stuff to avoid a puffy look but go for warmer items. Shift to leather and denim clothing and jersey or pashmina hijabs.
Color Recommendation: Wearing black in winters is a great way of looking slim and tall. This is also a great option for plus size short girls.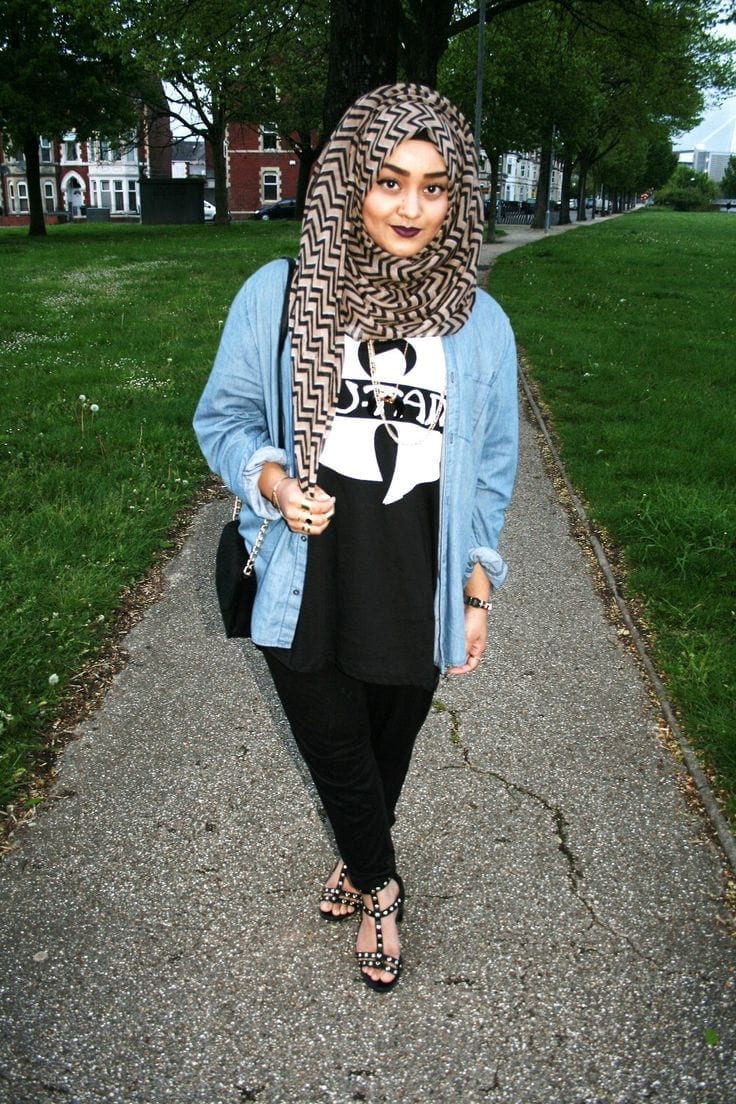 ↓ 7 – Wear Hijab With Cardigan To Look Tall
Wearing hijab with your long coats and cardigans can be very helpful for short girls. Don't forget to put on your heels. Catch your purse and get your friend out of bed.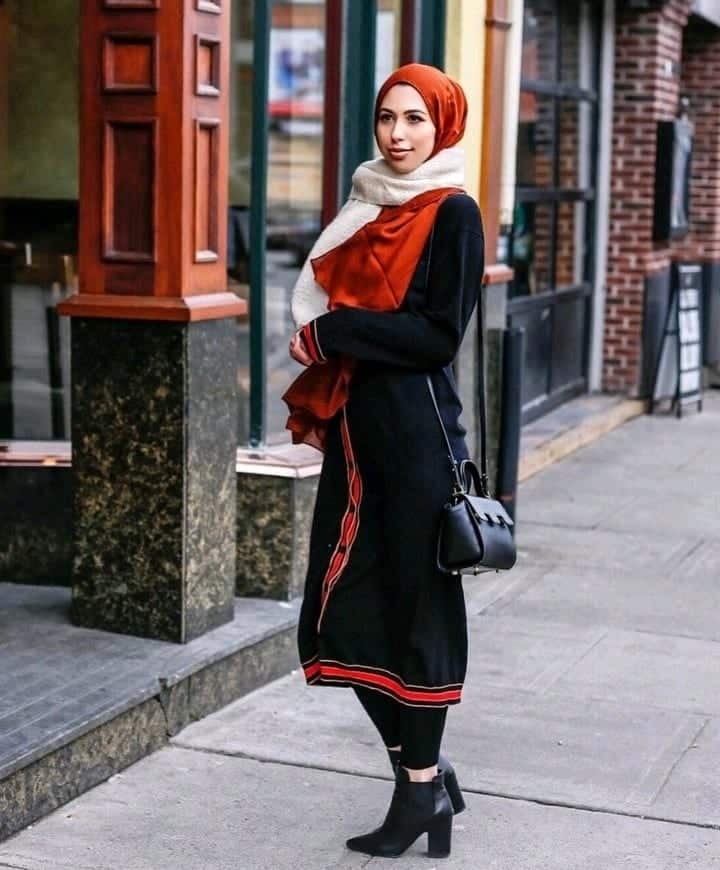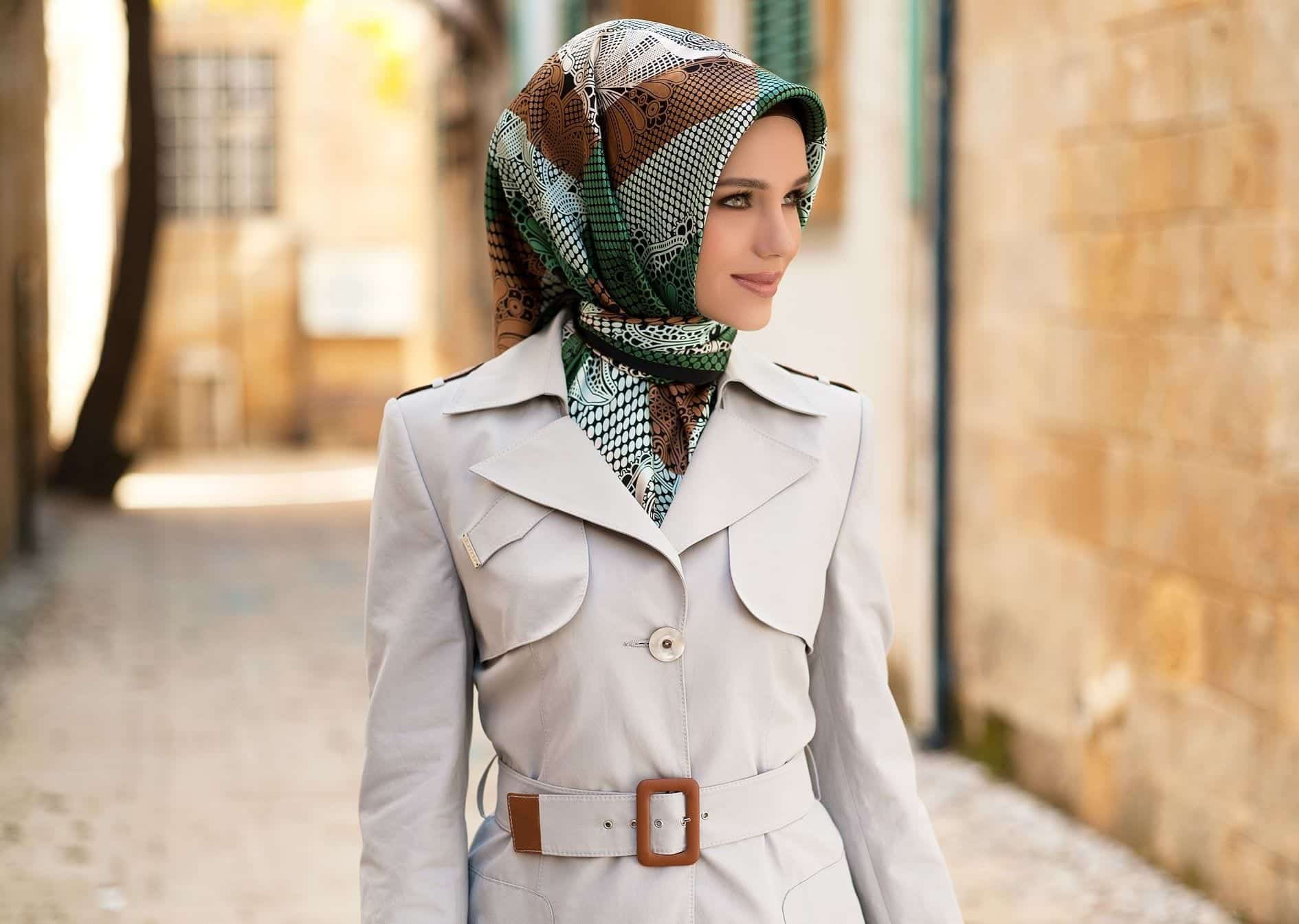 ↓ 6 – Fancy Hijab Outfits For Short Height
How much energy do you usually waste on matching your dress with a hijab or vice versa? We guess you spend a lot of time discovering a dress that will make you look slim and tall as well. Isn't it so? Well, we got you!
For this festive season buy a peg leg jumpsuit that is embellished. Gold over black will look glam! For the winter season, jersey hijab will help you out as you'll not have to worry about fixing it every five minutes because of its good grip.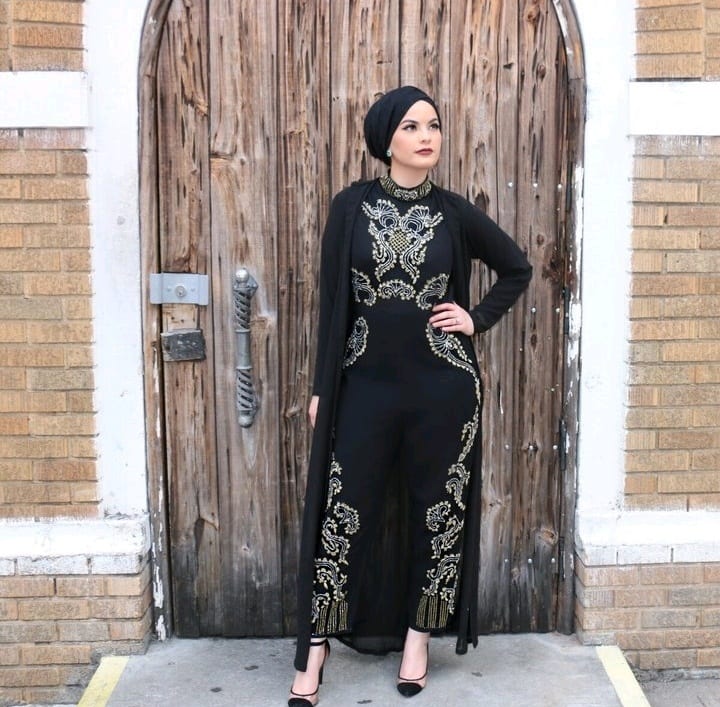 Buy a similar dress and hijab here
ASOS PETITE Glam Embellished Peg Leg Jumpsuit
Premium Jersey Hijab – Jet Black 20$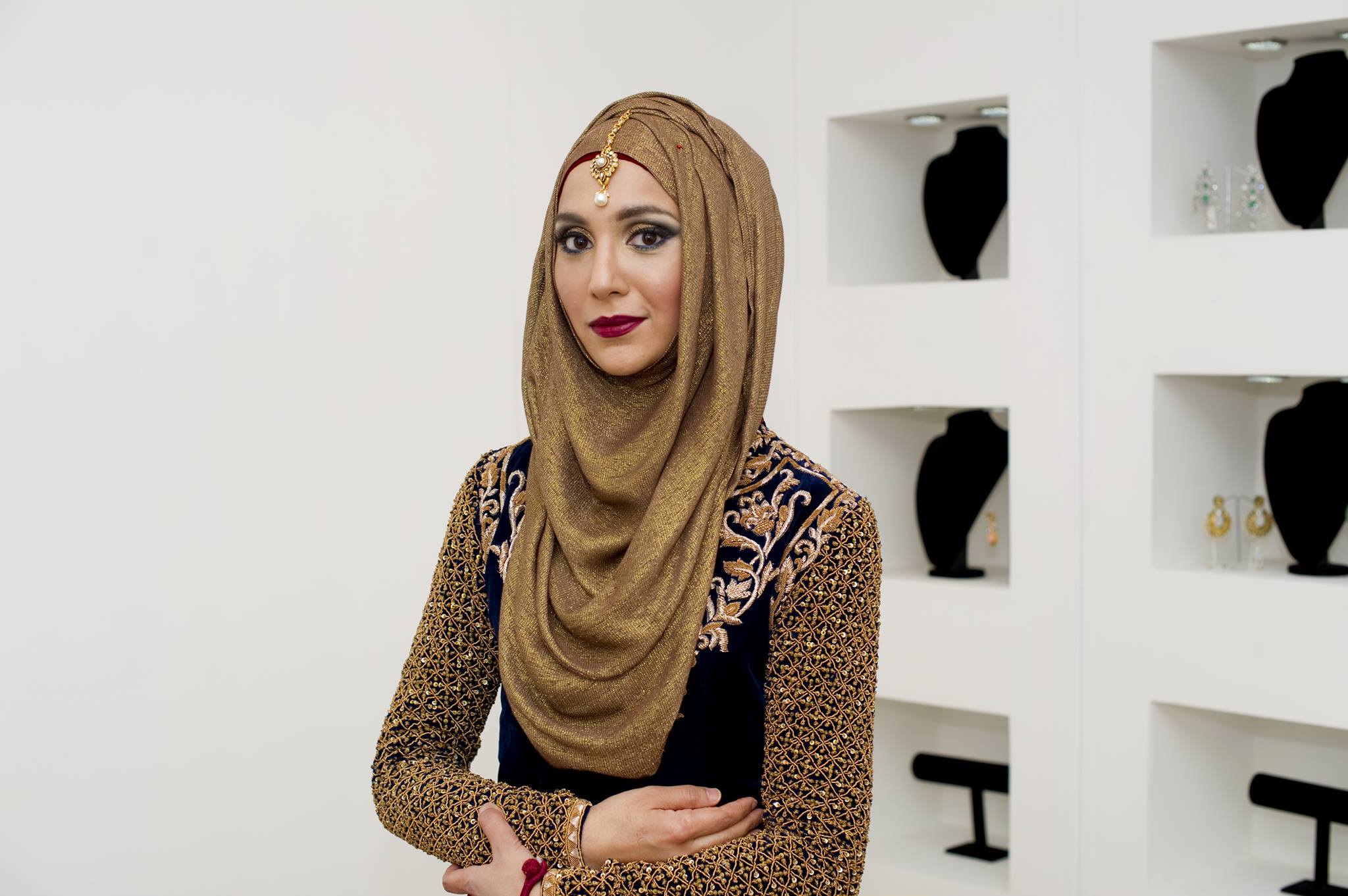 ↓ 5 – Casual Hijab Outfits To Look Tall In
Girlsss!! Wear your hijab casually with this brilliantly boyish, Maje Gamines oversized coat that whirls with a richly hued, paisley-patterned jacquard. It is uniquely designed with a single-breasted silhouette and tailored with notched lapels, three-quarter length sleeves and slouchy dropped shoulders. You are not done here yet. Pair them along with jersey jogging bottoms that are more suited to catwalks than class.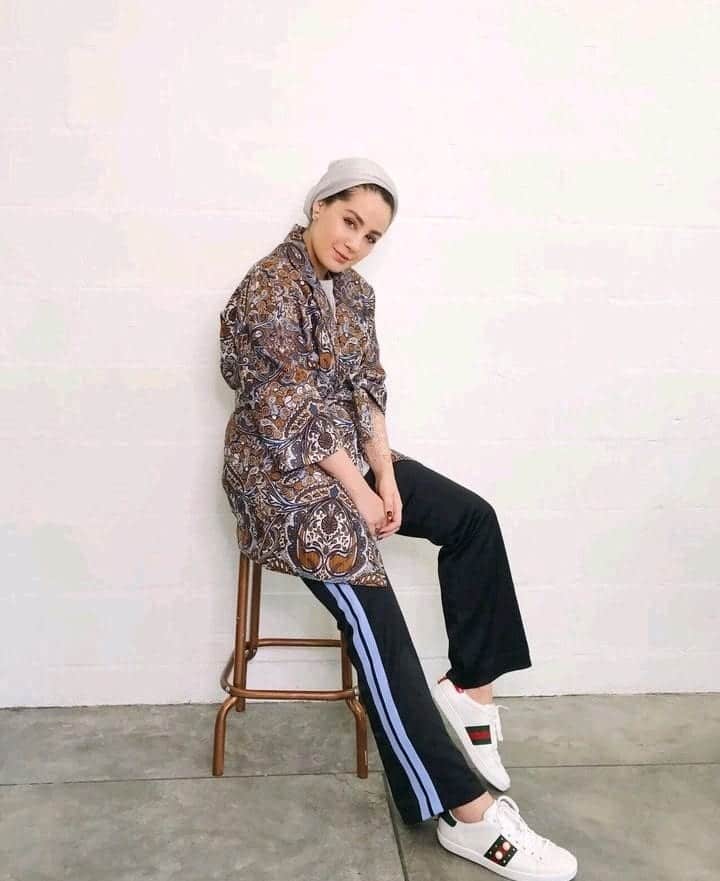 Buy similar items here:
MAJE Gamine jacquard coat
SANDRO Striped-panel jersey jogging bottoms
GUCCI New Ace pearl and stud-detail leather trainers £535.00
↓ 4 – Wear Heels If You Are Short
Ladies, a good well-fitted hijab outfit along with heels and you are 5 feet tall already.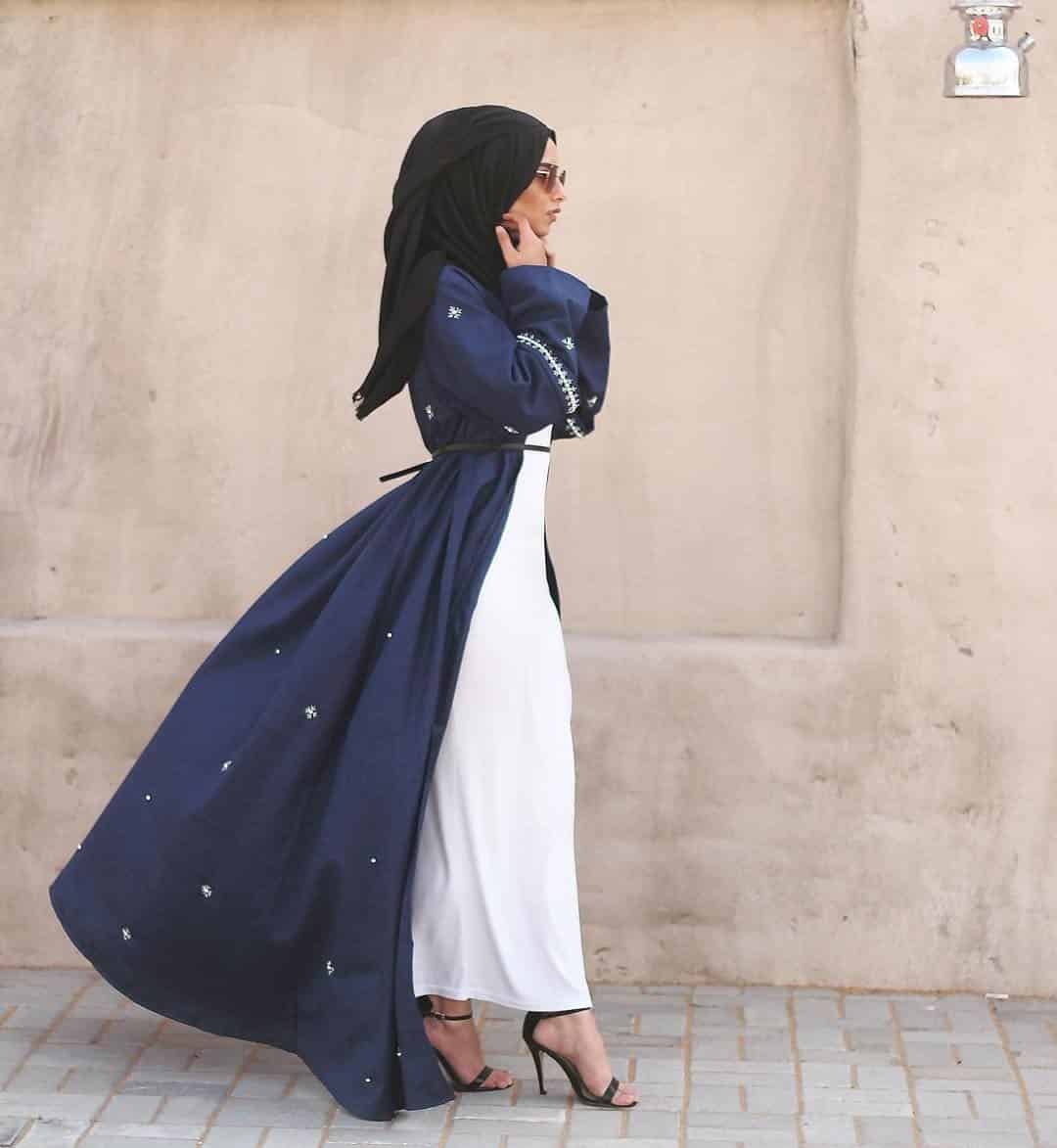 ↓ 3 – Add A Chunky Belt For Elongating Effect
Feel like you are too short? You no longer need to worry because we have a hack for you. Wear a high neck sweater and tie your buckled high waist corset belt. The belt and high waist belt together will make you appear taller. A turban hijab will suit this look the best because your neck won't be covered, but rather it will give it a height.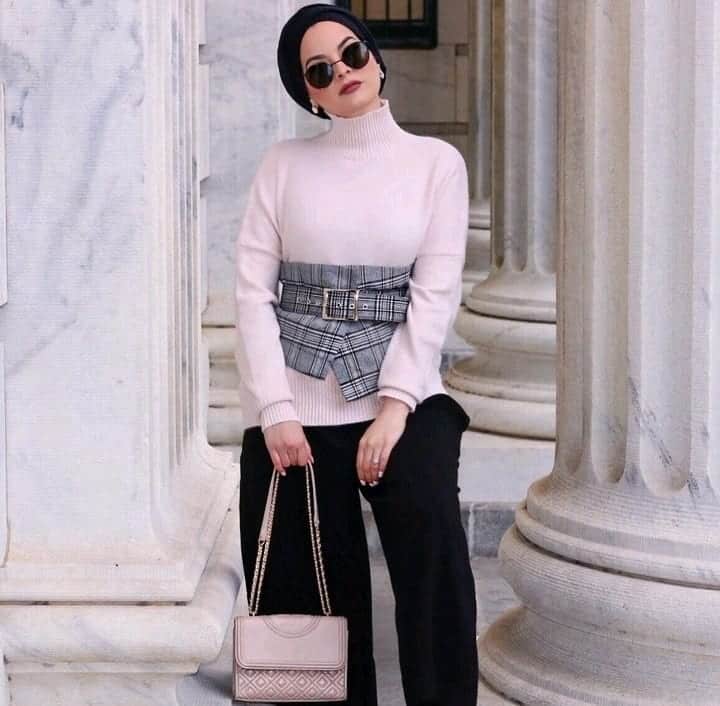 Big Pin Buckle High Waist Corset Belt – Checked – 16$
High Neck Side Slit Chunky Sweater – Light Khaki – 24$
Here is another look for you! You can tie your hijab around your neck and bring one corner to the front if you have a thin face.
Buy the entire look in less than 500$:
ASOS DESIGN leather double buckle western waist and hip belt $29.00
Lazy Oaf Relaxed Joggers With Bow Side Detail In Luxe Velvet Co-Ord $51.00
Dolce Vita Macie Chelsea Booties $140.00
Serena leather shoulder bag KATE SPADE NEW YORK
↓ 2 – Best Hijabi Bloggers To Follow
Creating your personal fashion statements is doubtlessly a bold step. But looking up to someone and taking inspiration from them is never a wrong step. Don't copy them entirely if you want to be yourself but pick up some styling tricks and merge them into your style. Have a look here Top 20 Hijab Fashion Bloggers every Hijabi should follow.
↓ 1 – Best Places to Buy Hijabs
To add more colors and flavors to your hijab collection shop at least one from each of the links below and of course in different colors and fabrics. Forget not to mention they are surprisingly affordable and mostly ranging in 6-15 $.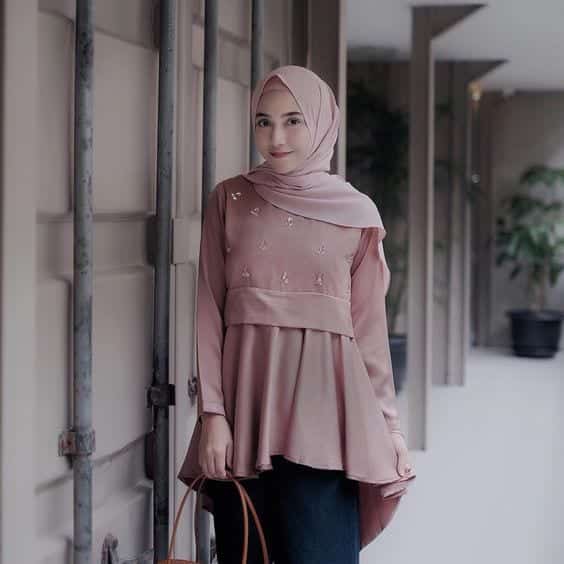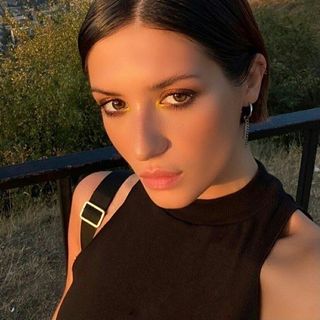 Avid reader and Fashionista. London Based freelance lifestyle editor