Who says that Muslim girls cannot have swag with hijab? These days, Hijab fashion is not what it use to be a decade ago. From hijab street style to funky look, nowadays it is as much trending as any other mainstream fashion. For those of you who don't know what swag is, we will tell you what it means. Swag is a way of dressing that highlights trendy clothing styles.
Muslim Girl Swag Style.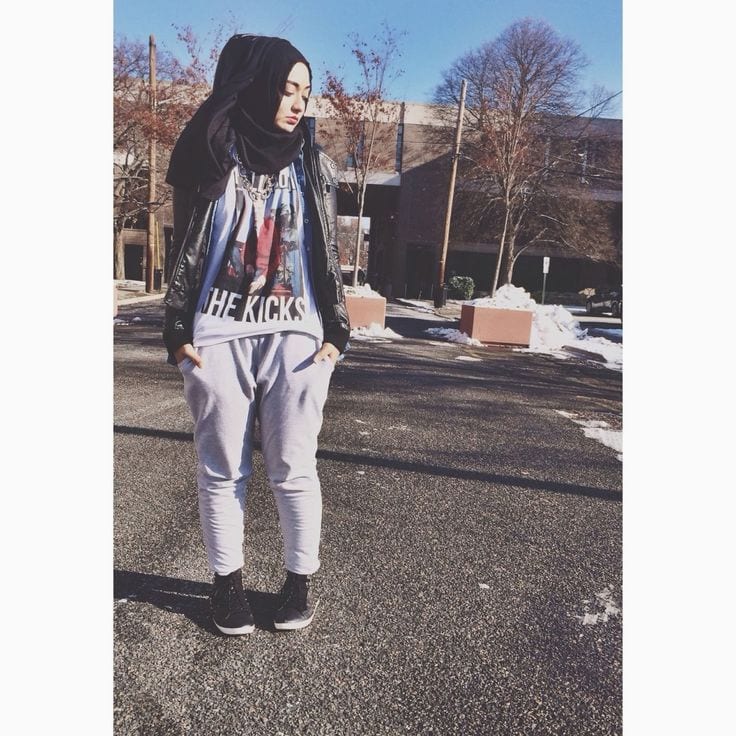 In the olden days, Hijab and Abaya were worn only for religious purposes but now days girls also consider it as an important fashion accessory to wear over the head. You can find several scarfs and hijabs in different colors, designs and patterns.
With the time not only have colours changed, but the Hijab styles and types have also become very prominent. Hijabs can now be found in exquisite designs and styles. For swag style dressing hijabs can be worn with jumpsuits, jeans and shirt, skirt and top, with a long maxi, over a jacket, etc.
The style is to be chosen by the individual's preference. It can be worn in plenty of styles such as the famous Spanish style which involves a veil wrapping the hair, leaving the neck uncovered and can be worn over a jacket. This style is also known as the Egyptian Spanish Hijab Style,, which is trendy. You will see a lot of girls wearing a hijab and then twisting it on one side.
 Other than this style, the camel hump hijab style is also very common in the Gulf region. This style involves tying your hair up in a ponytail or bun, which creates a hump at the top of the head. We have arranged the pictures below to show you how you can style hijab with swag style. Another stylish way is to tie up the Hijab as a knot or a turban, as shown in the pictures below. This style is very common amongst Lebanese and Sudanese women. These trendy hijab styles can also be learned online through the various tutorials uploaded.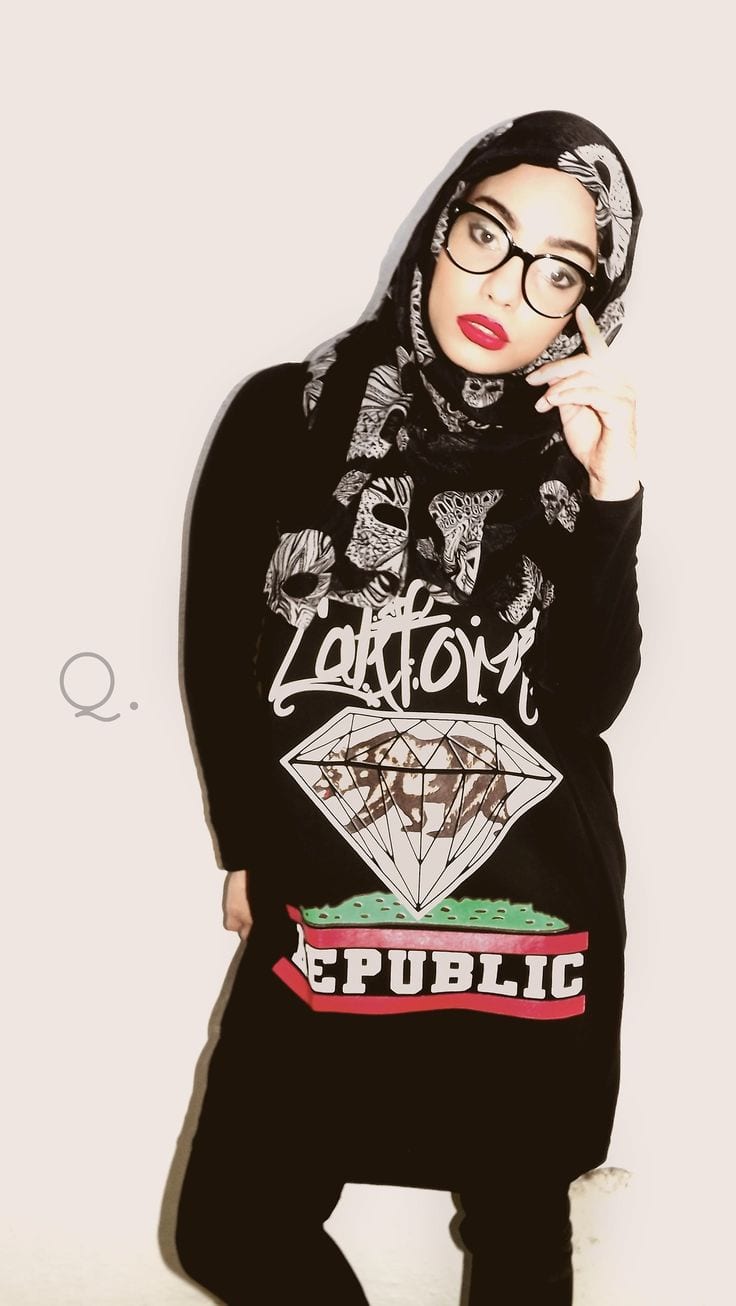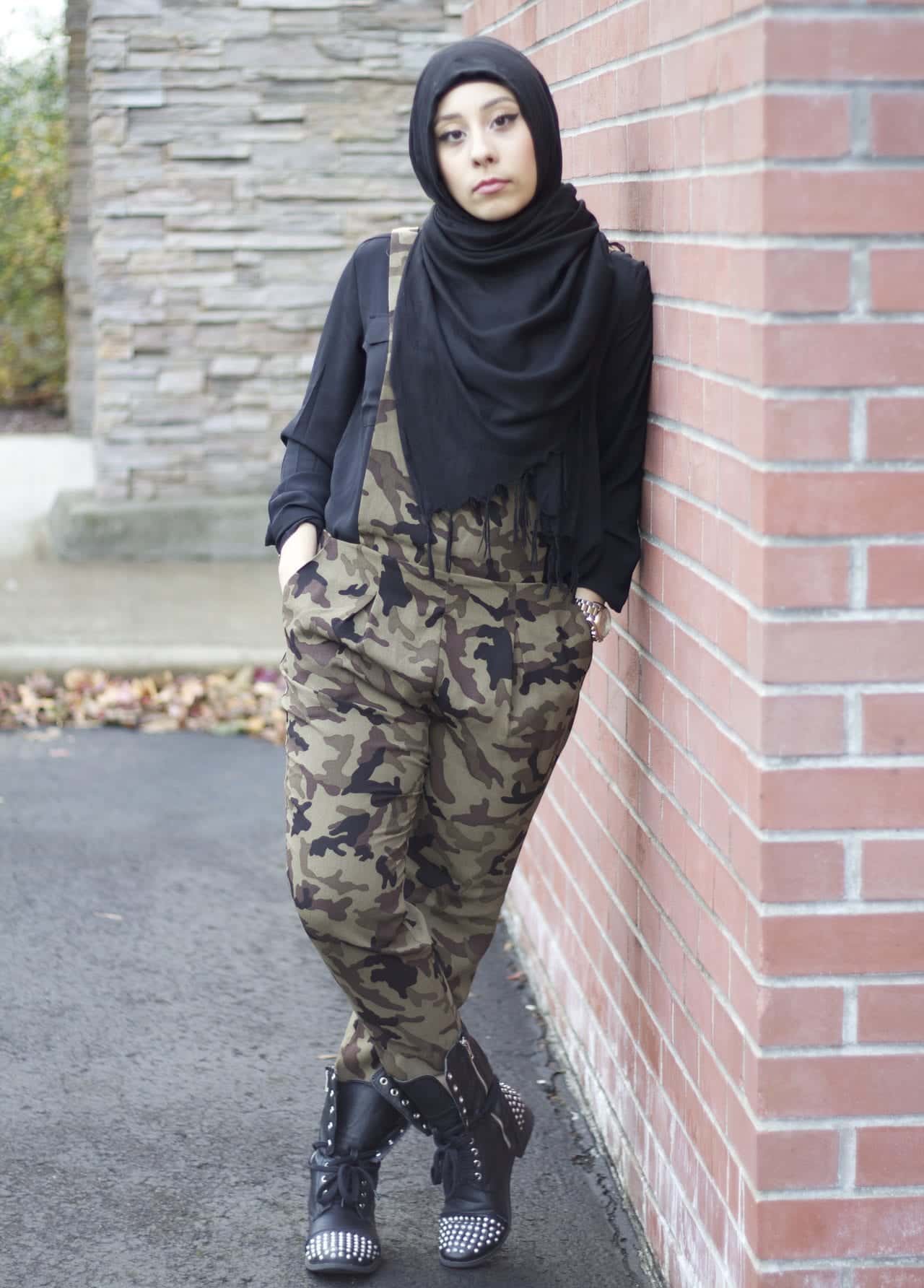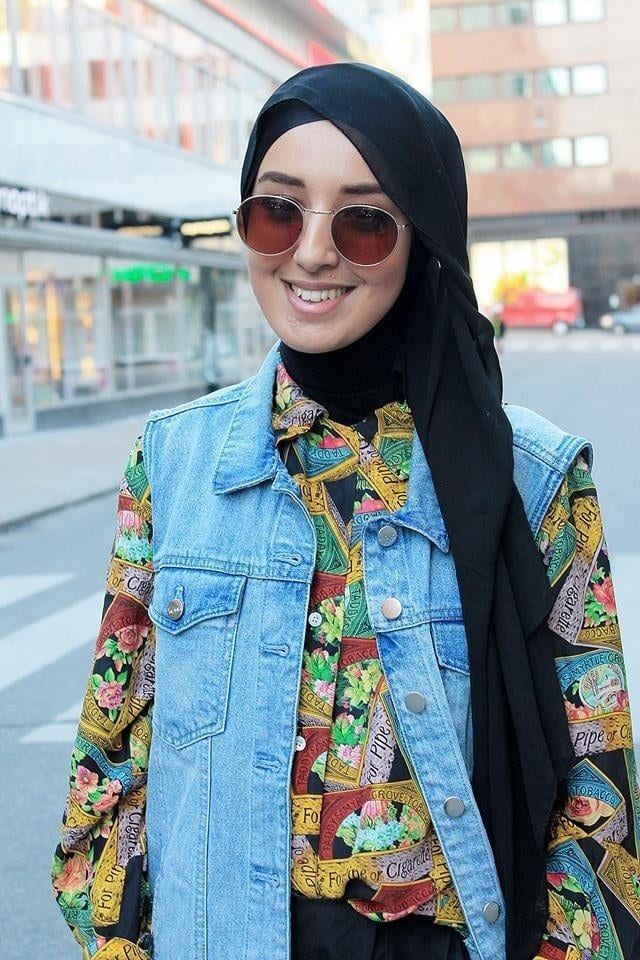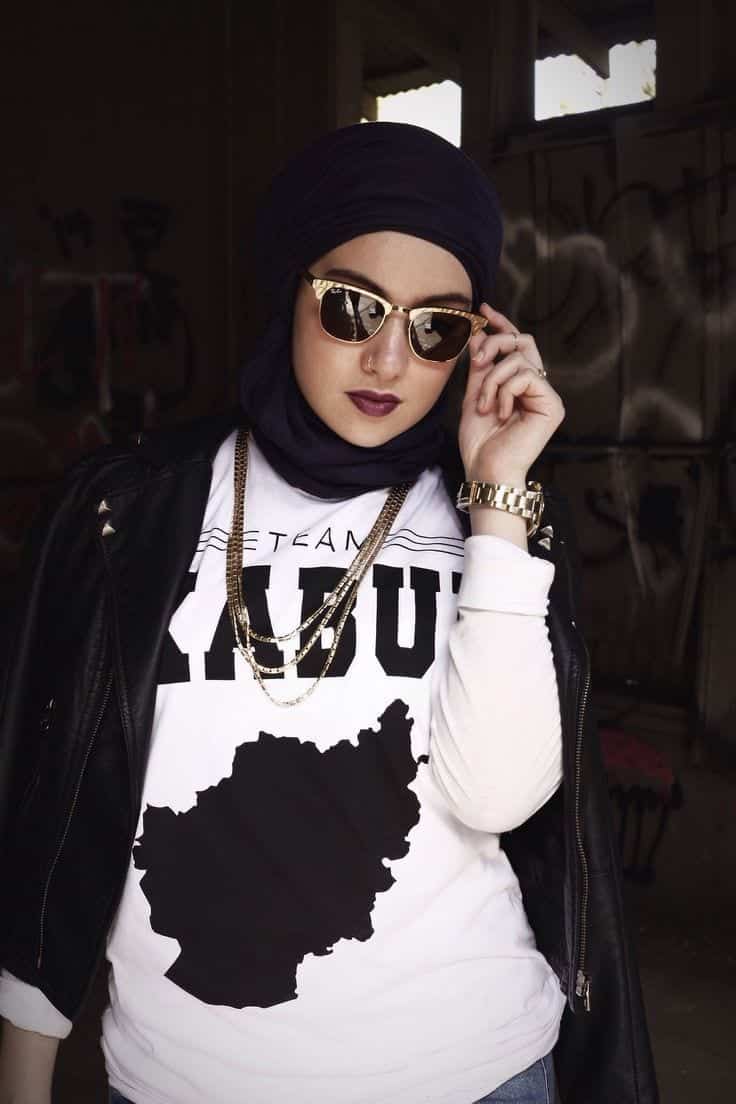 Swag Style with Turban Hijab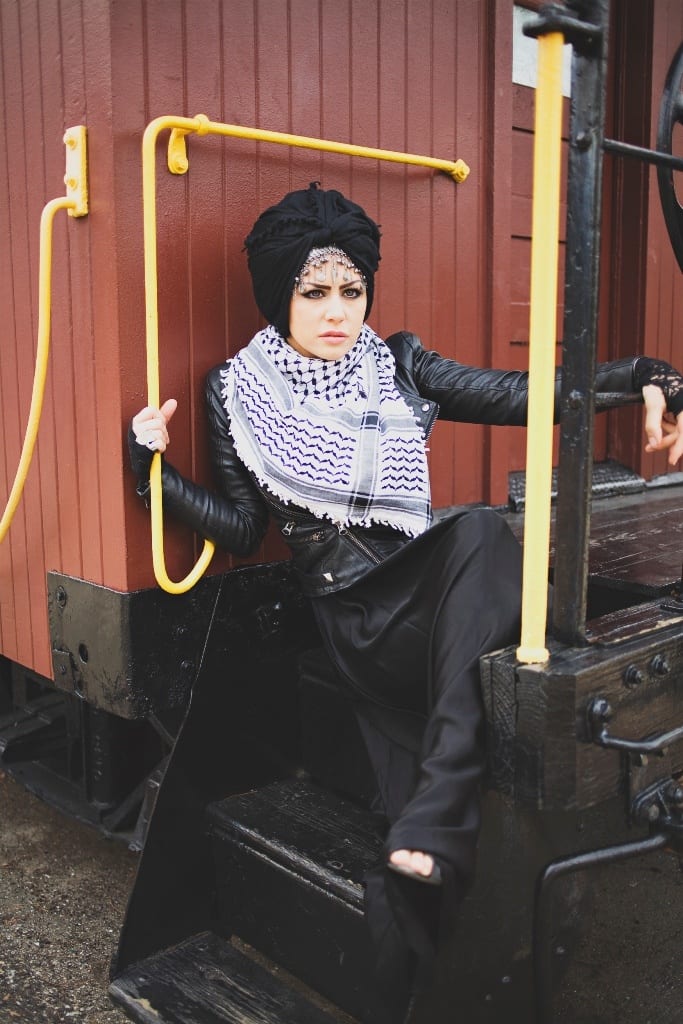 Baggy Trouser with Sneakers.