Jijab with western outfits- When a girl chooses to wear a hijab, she comes across various challenges. One such challenge is coming across limited outfit options that are modest yet trendy. Similarly, the constant debate regarding western attires also prevents young girls from flaunting their outfit-of-the-day, the way they want. Be it jeans or skirts, coats or trousers, people often mistake these clothes to be far from decent. Therefore, many hijabi girls are stuck with limited clothing ideas, even for simple everyday looks.
However, with the advent in the world of fashion, there is evident progress in modest fashion as well. The increasing number of hijabis influencers, models, and bloggers is helping hijabi girls to own their hijab in a voguish way. Moreover, with the help of these bloggers and influencers, the idea of modest fashion is also becoming a trend.
How to Wear Hijab With Western Outfits?
Hijab is a versatile piece of clothing that compliments any kind of contemporary attire. You can style hijab with a bedazzling dress for a formal event or pair it with a cardigan or jacket for work. Furthermore, a jumpsuit with a hijab or a long flowy skirt is ideal for casual outdoor looks.
Similarly, you can also pair your hijab with accessories such as a headband or even a beanie. A headband elevates the look and adds sophistication. On the other hand, a beanie or a hoodie helps in cold temperatures. To sum up, you can pair your hijab in every season, for every event, and even with your favorite western outfits.
Tips for Styling
Wearing it with western clothes is not as intimidating as it may feel. You can utilize the following dos and don'ts and flaunt your look in a modest yet chic way.
Pair a solid color hijab with printed attire and vice versa.
For girls with short height, a wide-leg trouser exhibits a leg-lengthening effect. You can pair wide-leg trousers or culottes with straight coats and heels.
If you are tall and lean, an oversized top looks perfect with wide-leg trousers.
For everyday looks, wear a head cap and wrap a scar loosely. This will surely help in summer as well.
↓ 27- Where to Buy The Right Clothes?
Even if you fall in love with a look you saw on the internet, it might be not be easy to find it in real. However, there's no need to fear when we are here to help you find just the right piece of clothing for modest and trendy attire.
It is better to invest in a hijab fabric that is versatile and easy to carry. You can shop at Haute Hijab for chiffon scarves that are ideal for daily wear as well as special occasions. Haute Hijab curates various fabrics such as woven, silk, satin, and even sports hijab. Here you will find hijab ranging from $20 to $125 depending on the material of the scarf.
SHEIN US is your go-to place to shop for dresses that you can wear with a hijab. From maxi dress, kaftan and fit-and-flar dresses, buy what you like between $15 to $44.
H&M has a variety of tops and blouses ranging from $17.99 to $49.99 and jeans that cost between $19.99 and $69.99
↓ 26 – For Women over 50
↓ 25 – What to Wear to a Wedding or a Prom?
An intricate dress in silk, satin, or chiffon would be a perfect pick for a formal occasion. Be it a wedding, a prom, or any black-tie event. Pair the dress with a fancy hijab, and accessories and are you are good to go. When it comes to hijab, you can go with a criss-cross or pleated style.
For more ideas for hijab styling, see these Ideas on How To Wear A Silk Hijab Stylishly.
↓ 24 –
Whether a formal event or a casual outdoorsy look, a dress goes a long way. As an everyday outfit, a maxi dress is a perfect choice. The flowy, light dress is elegant and appeals to the eye. Moreover, a smocked dress can be a choice for a petite look. If you like a dress that falls below the knee, you can always wear it with tights or skinny jeans for a modest and fashionable look. 
↓ 23 – Duster jacket
It may be intimidating for some people to wear a short-top and jeans decently. However, you can wear a duster jacket with your favorite top. The jacket is flowy and does not stick to the outfit, and is ideal for curvy bodies. Furthermore, its long length also helps in covering the short top.
↓ 22 – For Teen Girls
Teenage is the time to live an unbridled life. It is a carefree age to explore the world and live life to the fullest. Moreover, it is also the age when girls want to look their very best. Be it school or a day out friends, teenagers are always looking forward to stealing the show.
However, for hijabi teenage girls, the ambition to look trendy may be hurled by the idea of modest clothing. From a jumpsuit to denim overalls, jeans to long skirts, you can wear a hijab with any western apparel with grace. 
via
↓ 21 – Summer Wear
Casual dresses and hijab in light colors go a long way in summers. Furthermore, a maxi dress exhibiting prints such as stripes or even asymmetric embroidery is a perfect style statement for the hot season. In addition to the hijab, you can also style the outfit with a straw hat and sunglasses for the perfect summer outdoor look.

↓ 20 – Winter Wear
Coming up with a modish yet modest look in winter requires a little more effort than usual. From picking out a trendy outfit to insulating the body from the cold, a lot of thought goes into styling in the cold season. However, if you wear hijab, things might be a little easier for you. A hijab is the perfect piece of clothing to protect the head from the chills of the season. Furthermore, you can pair your hijab with a fur-lined hoodie jacket or a beanie. So this winter, pick your favorite ankle jeans, cardigan, and boots, and you are set to beat the cold decently.
↓ 19 – Floral Dress
Spring is all about the blooming flowers and exquisite, bright colors. Hence, it is the perfect season to search your wardrobe for all vibrant colors, floral dresses. Step out in the day in your mesmerizing maxi dress that depicts bright, floral prints and pair it with a neutral color or solid color scarf.
↓ 18 – Fall Hues and Hijab
The fall colors are the epitome of sophistication and do not require much effort in styling. You can style your hijab with a plain, solid-colored shirt and trousers and a fall-inspired printed kimono. Furthermore, you can also opt for knitted tops in earthy tones and pair them with printed hijab and pleated skirts. Moreover, shabby cardigan dresses in the hues of brown are also the perfect choice for fall. On the brighter side, you can style these outfits for work, an occasion, or even for a casual day out. 
↓ 17 – Tuck in Shirt
↓ 16 – With a Trench Coat
Trench coats are a staple in every girl's wardrobe. The long buttoned coat is the perfect choice for seasons such as spring and fall. While trench coats are usually available in colors such as black, white, beige, and brown, there are unlimited ways you can wear your hijab with it. You can style a trench coat with blue jeans and a top in a solid color or even a jumpsuit. Furthermore, if you choose a printed ensemble underneath the coat, pair it with a plain hijab or vice versa.
↓ 15 – Tye and Dye Dress
A fashion trend that has made its return from the past is tie and dye. You can conveniently style a tie-dye dress with a hijab by playing with the right colors and accessories. Since a tie-dye is a blend of colors, pick a monotone scarf and wear it as a turban. You can wear also add dramatic jewelry or hair accessories such as a headband to customize the look.
↓ 14 – How to Style Hijab for Office?
You may find yourself struggling with limited outfit options for work. In addition to this, a pantsuit paired with a button-down shirt also complies with most professional dress codes. Furthermore, you can style it with a blazer as well. When it comes to hijab, a neutral color hijab goes well with such subtle colored outfits. 
↓ 13 – With Jeans
Jeans are perpetually present in every girl's wardrobe. Be it in any color, any texture, and length, jeans are nothing less than a girl's best friend. You can style your jeans with a button-down shirt, a t-shirt, a crop-top, a tunic, or even a knee-length dress. Similarly, it pairs well with a hijab as well. When wearing jeans, there are endless possibilities to style a hijab. You can wrap it around or wear it loosely, wear it as a turban, or put in some extra effort with some intricate style.
↓ 12 – Hijab and Skirt?
A long bright-colored skirt, with a plain white or beige top and a vibrant scarf not only looks modest but chic as well. 
↓ 11 -When Should You Wear a Culotte?
A wise fashion choice for girls with short height is to go for culottes or wide pants. The said pants have a leg-lengthening effect and can be styled with a variety of tops. You can tuck in a button-down shirt or wear an oversized cardigan, and you're good to go.
For more hijab styles for short height girls, see: 25 Best Hijab Styles for Short Height Girls to Look Tall
↓ 10 – A Hijab and a Duster Cardigan Goes a Long Way
A duster cardigan is a kind of cardigan that falls below the knee. It is for this reason that it is ideal to style it with a short top or blouse. If you have your eyes on a blouse that is short in length, just style it with a duster cardigan and a matching hijab and you are good to go.
If you want to style your hijab with a jacket, see: 12 Decent Ways To Wear Hijab With Jackets
↓ 9- Hijab with an All-White Outfit
We all have a printed hijab that does not seem to go with anything that we own. In such a case, the right choice is to invest in an all-white outfit. Be it a pantsuit, a skirt or a dress, because with white, you can never go wrong.
↓ 8 – Airport Attire
Who said you could not look stunning when boarding a plane? If you are the one who always wants to look their best all the time, pair your hijab with a subtle checkered dress and travel with grace and poise.
↓ 7 – Plus Size Girls
Being a plus-size hijabi doesn't mean you have to narrow down your wardrobe. Baggy clothing is an impeccable choice to dress up in a contemporary and humble manner. You can pair a pleated skirt and a loose top or a long shirt with jeans for either casual or formal events. Furthermore, you can wrap the hijab like a turban or wear a cap to style the scarf without a pin, depending on the type of event you're heading to.

↓ 6 – Glamorous Red Dress
Every girl's wardrobe consists of a red dress that she finds perfect for every occasion. If you have a similar red dress, wear it with a white belt, a pair of flat sandals and a white bag. Additionally, wrap a printed red hijab in an Arabic style and wear your favorite accessories.
↓ 5- Jumpsuit and Hijab
You can wear a jumpsuit with a cropped jacket, a petite belt, and your usual hijab. If the jumpsuit is solid-colored, you can wear a printed hijab and vice versa. Furthermore, it is better to wrap the hijab around the head, to accentuate the attire. 
↓ 4 – A Caftan and Hijab Go Hand in Hand
A caftan is a prime example of modest yet modern fashion. You can wear a hijab with a long, floaty caftan for the perfect Middle-eastern vibes and an aesthetic look.
↓ 3 – Cheetah Print
A cheetah print can be daunting for many to style, but the result is always rewarding. A two-piece cheetah print suit along with a neutral color hijab and sneakers is your style statement to make at any event.
For more gram-worthy decent outfits, see: 50 Best Hijab Styles on Instagram
↓ 2 – Own that Fit Look with Jogging Pants and Hijab
Gone are the days when jogging pants were confined to the locker rooms. Today you see them in fashion weeks and even on the streets. You can style the jogging pants with a duster jacket or an oversize jacket.
↓ 1 – What Should You Wear to the Beach?
If you're heading to the beach, create your look by pairing a white button-down shirt or a blouse with printed trousers. Wear the hijab tightly so that you don't need to manage it throughout the day.
FAQs
Q. How do I look stylish with hijab?
The key to creating a chic outfit with a hijab is to play with various clothes in your wardrobe. For instance, culottes and pleated skirts are impeccable examples of modest western clothing. You can pair these bottoms with a ruffled blouse or button-down shirt as well as a blazer.
Q. What is the right way to match hijab with clothes?
If you are the kind of person who loves to play with colors, don't hesitate to a vibrant but solid-colored hijab with a colorful printed outfit and vice versa. On the other hand, if you don't want your attire to be too vibrant, pick a hijab that is a tone darker or lighter than the clothes you are wearing.
Q. How to style for a western them event?
Mostly a western theme is a synonym for cowboy looks. In such cases, you can create a look with cowboy jeans, a ruffled top, some boots, and your usual hijab. On the other hand, you can style a top with duster jackets for a western theme event.
Q. How to choose the right Hijab color?
First, you choose a Hijab according to your skin tone. For instance, if you have a light skin tone, you should wear darker shades in the hijab. For medium skin tone, neutral shade hijabs are perfect. Girls with darker skin tones can play with almost all shades of hijab, except those similar to the skin tone.
Q. How to style a patterned scarf?
If you are wearing a neutral color outfit, with or without a matching blazer, cardigan, or jacket; you can pair a patterned hijab with it. A single-color dress accentuates the patterned scarf much better than a colorful or printed ensemble.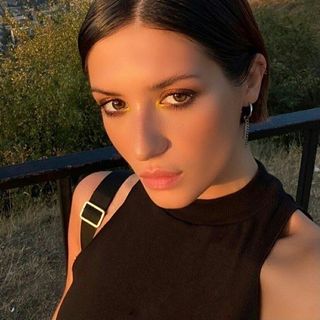 Avid reader and Fashionista. London Based freelance lifestyle editor