Plus size concert outfits – What comes to mind when picturing a concert? A fiery outfit. When it comes to concert attire, we're all about comfort-cool. The best part of going to a gig is choosing the perfect dress to pose for photographs in; after all, your outfit needs to stand out amid a mob of fans.
Let's face it: there are countless options when deciding what to wear to a music event. Genre-appropriate show attire is required, but it must also be comfortable because you'll be dancing all night. So, we bring you the ultimate guide to concert outfits.
Cute Plus Size Concert Outfit Ideas
Discover vivid designs, shimmers, and sparkles in the bottomless abyss of style to find new and furious looks for your musically adventurous days and nights. It's time for you curvy ladies to rock the show with your gorgeous attire. If you're having trouble deciding what to wear, check out our list of the finest plus-size concert clothes.
Tips and Tricks To Style Plus Size Outfits
We believe it to be true that denim jeans can be a mainstay for any style of performance, particularly for these relaxed, easygoing shows. The ideal concert outfit includes denim jeans and your favorite crop top, sweater, or jacket.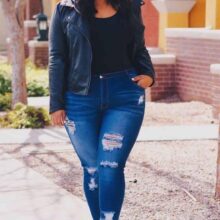 Nowadays, hats are so underrated, but they may completely modify a look perfect for the musical gig. A wide-brimmed hat will give your outfit a carefree, fearless, and confident attitude.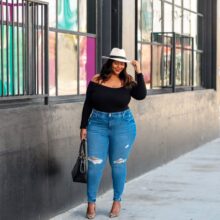 When attending a musical performance, don't be hesitant to flaunt those curves. You'll blend in perfectly! Find your favorite cocktail or bodycon dress, then show off your curvy self.
Not in the mood for a bodycon to attend this hip-hop musical event? Choose a set of plus-size jeggings. These jeans will fit your body well and give you confidence, but they will also be cozy for dancing. If you're not sure what to wear to the show you're going to, jeggings are always a good choice.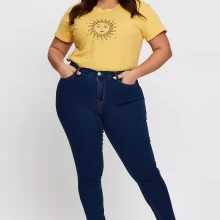 If you like more understated or traditional styles, play up your footwear. These shoes should be colorful and entertaining in addition to being incredibly functional and comfy so that your feet won't hurt during the performance. We're envisioning eye-catching patterns or studded ankle boots.
There are no restrictions in terms of what you want to wear and whatnot when going to a concert; from dresses to mesh shirts, anything works for everyone. Just like this outfit, that would definitely steal the spotlight for the whole night out.
You will look alluring in this fit. A neon green tube top underneath your favorite sheer mesh t-shirt and a pair of black shorts for your bottom wear will instill confidence in you. You can also go for black jeggings opr jeans rather than shorts.
If you are a pro at wearing heels, then you should definitely wear matching neon green lace-up heels. If you want to go all out, then go for a bold neon makeup look as well with flawlessly winged graphic eyeliner. You will surely look amazing.
19 – Rhinestone Skirt and Top Set for Summer Concerts
To a night time musical gig, black can never go wrong, especially black with rhinestones is the cherry on top.
This appealing skirt and blouse set, with rhinestones attached all over it, is perfect for a night out when you feel too confident and ready to show off with all those glimmers and valor. The design is ideal for giving you the defined look that you are looking for.
You can wear lace-up black heels for an amazing look. Try wearing silver or black jewelry with rhinestones if you want it to match perfectly with your look.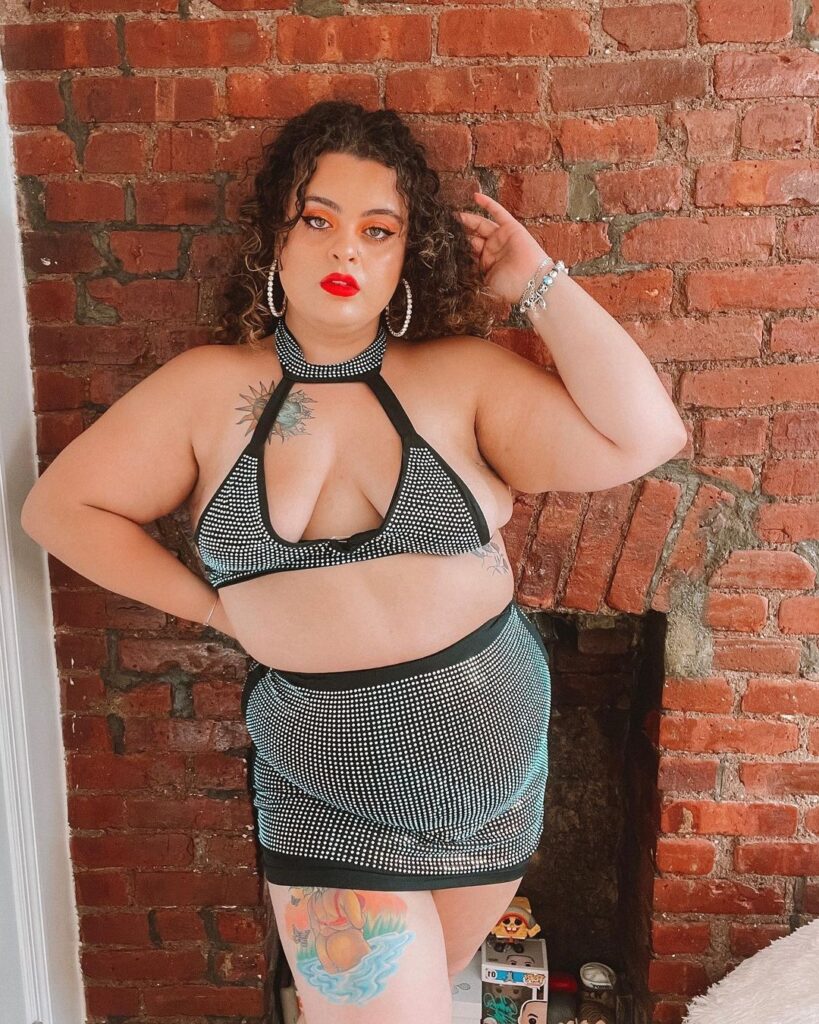 18 – Black Overalls
17 – Elevate Your Basic Outfit With A Lacy Cardigan
On your way to a country music gig? You should go for country concert outfits. You do not need to go all out by wearing hats, but you can absolutely try wearing some boots.
Wear your white lace up shirt and some distressed denim shorts, along with a lacey cardigan or upper on top for a more fancy look. To top it all off, you can also try wearing a belt around your waist.
You should wear some white matching boots as your footwear, go for your everyday boots or try cutout ones without little to no heels for a more comfortable experience.
16 – Solid Black Shirt with Blue Jeans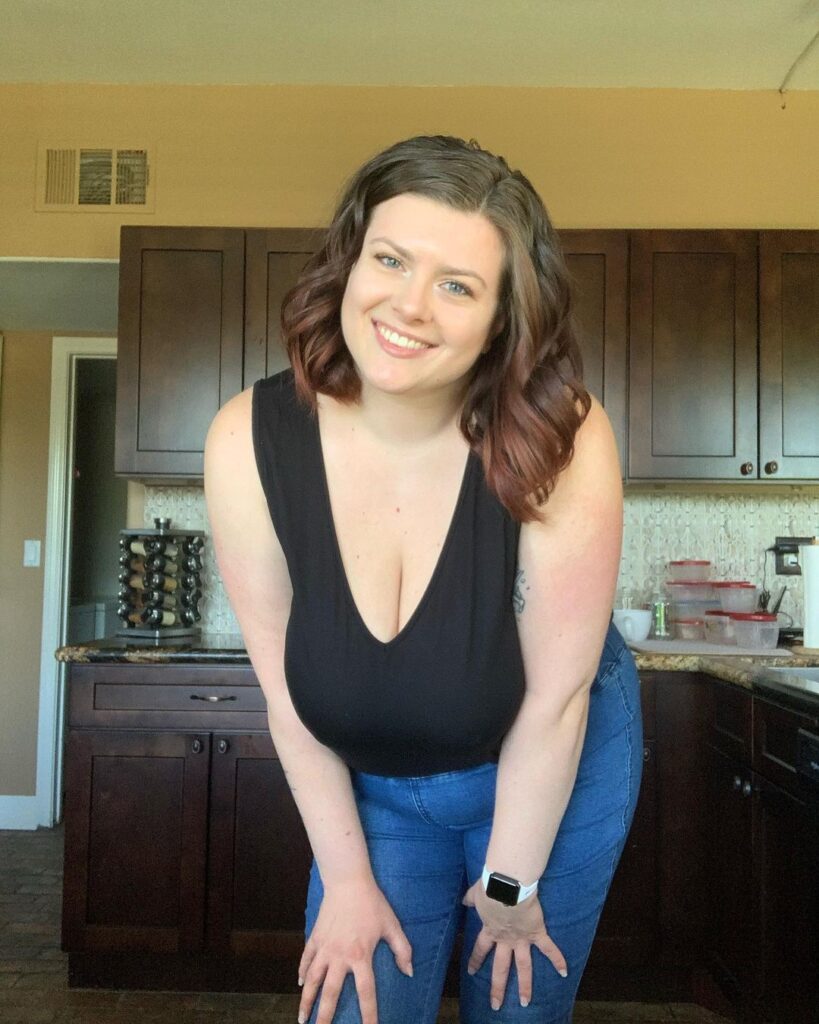 15 – Pink Powersuit for The Win
At a pop concert, you need to try something pink.
You can always wear a matching pink blazer and dress pants that would look formal yet stylish at the same time. To make it seem more outgoing and fitting to the event, you can wear a casual black blouse that would look super cute on you.
You can make your outfit more enticing by wearing multicolored jewelry and some white or black matching shoes to go with your black shirt. You can also wear heart shaped glasses, preferably pink in color, to match your blazer and pants.
14 – Funky Flare Pants and One-shoulder Top
Another pink outfit that everyone will love on you is this one. The shades of pink and white are a great color combination for any gig you have to go to.
Fancy up your day with your bright pink one-shoulder cut out top and your newly trended abstract design flare pants. You will look super adorable in this all pink and white look. Picture perfect ready for your big musical day or night.
To make your outfit more attractive and appealing, wear a pair of heart earrings along with a pink hand bag and some white shoes. You can also opt for other accessories, like chain belts to tie around your pants.
13 – Pretty Pink Dress
To feel more confident while still going for a softer or cuter look, you can go ahead with plus size outfits that are similar to this.
The blouse and the skirt are designed in a way that you will look and feel more alluring and bold. Whereas the pink color of your fit, along with the bright pink hearts printed on it, is the perfect mix to look feminine and attractive.
To make you look more event ready, you can try on unique pink yet bold make up looks, glittery eyeshadows, and hairstyles. Wear white boots or shoes to complement your appearance more.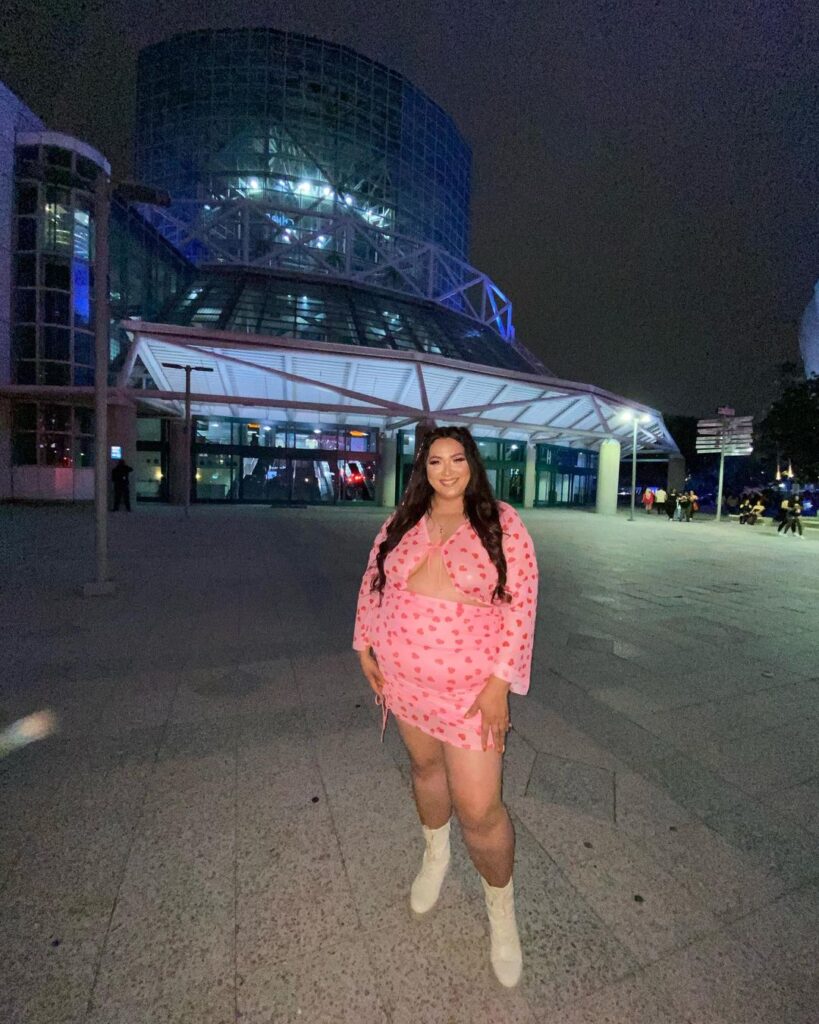 12 – Red Blouse and Black Cargo Pants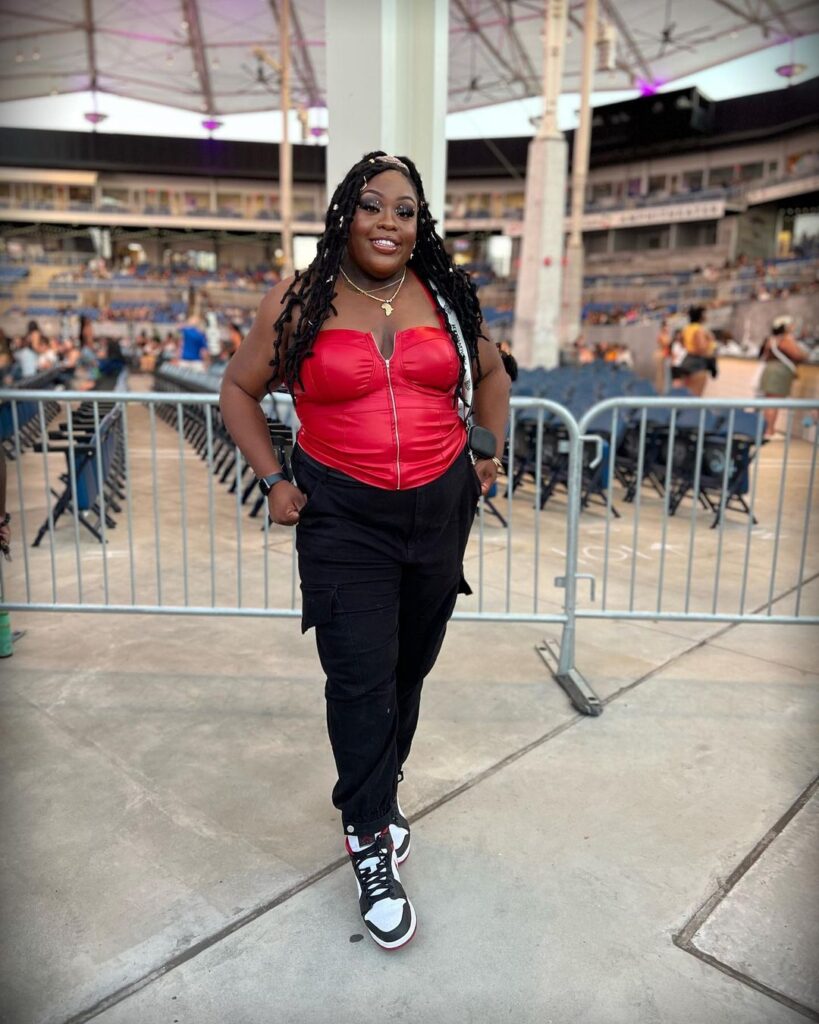 11 – Last Minute Casual Outfit Idea
For a more everyday approach, there aren't any hard and fast rules for you to dress up fancy or too casual. There is always an option to go for something that is neither extra nor simple. Especially if you are looking for plus size kpop concert outfits, you should go for something as trendy, comfy, and fashionable as this.
You can wear clothes that are already present in your wardrobe, like your favorite ripped or distressed wide legged jeans, along with that camisole or tank top that you have always found to be extra comfortable. If you want to amp up your fit a little more, you can wear a bucket hat or a cap that goes well with your outfit.
Some white or beige boots would work wonders on your whole ensemble; don't forget to try on some cute studs and bracelets to accessorize your look a bit.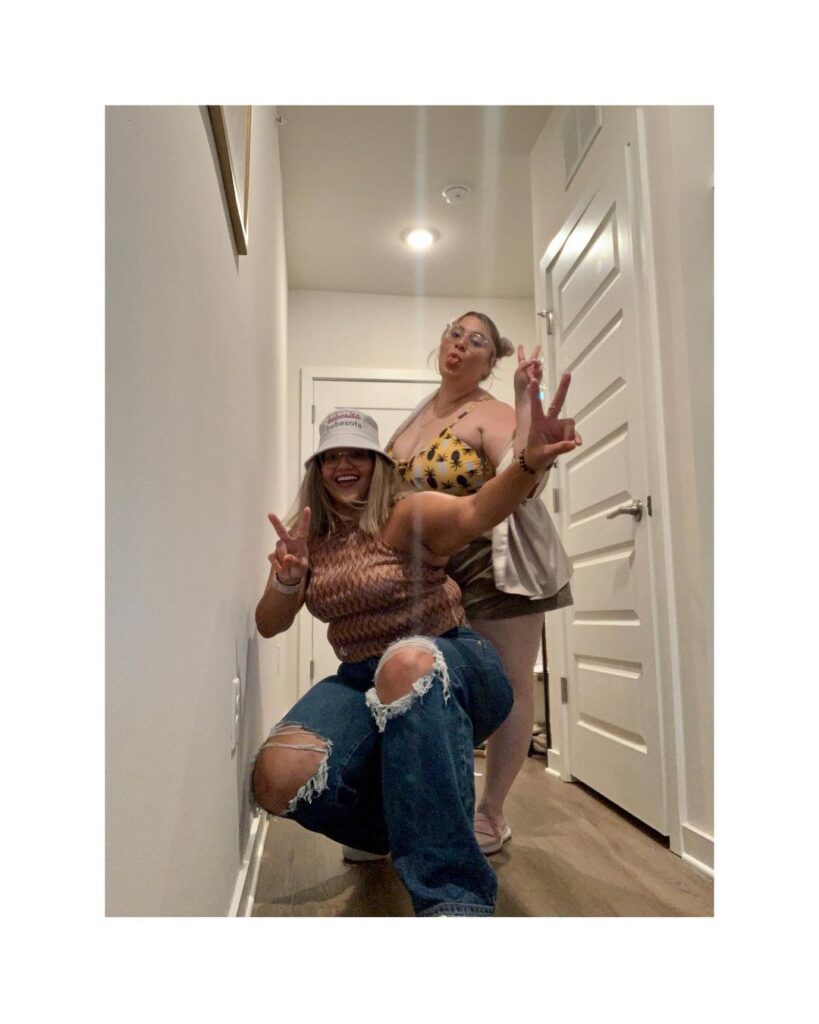 10 – Blue and Black Pattern Fit
On summer days, a musical event is something that you would want to wear something sheer or breezy to. The sun and the heat will make you perspire if you go for layering or a warmer, thicker fabric.
An article of clothing similar to this would be perfect for you; it would fit in all the right places, giving your curves a more defined and beautiful appearance. The black patterns on a blue background are unique and make you stand out.
The sheer fabric of the blouse and the coordinating skirt would be perfect for you to stay cool and comfortable throughout the day.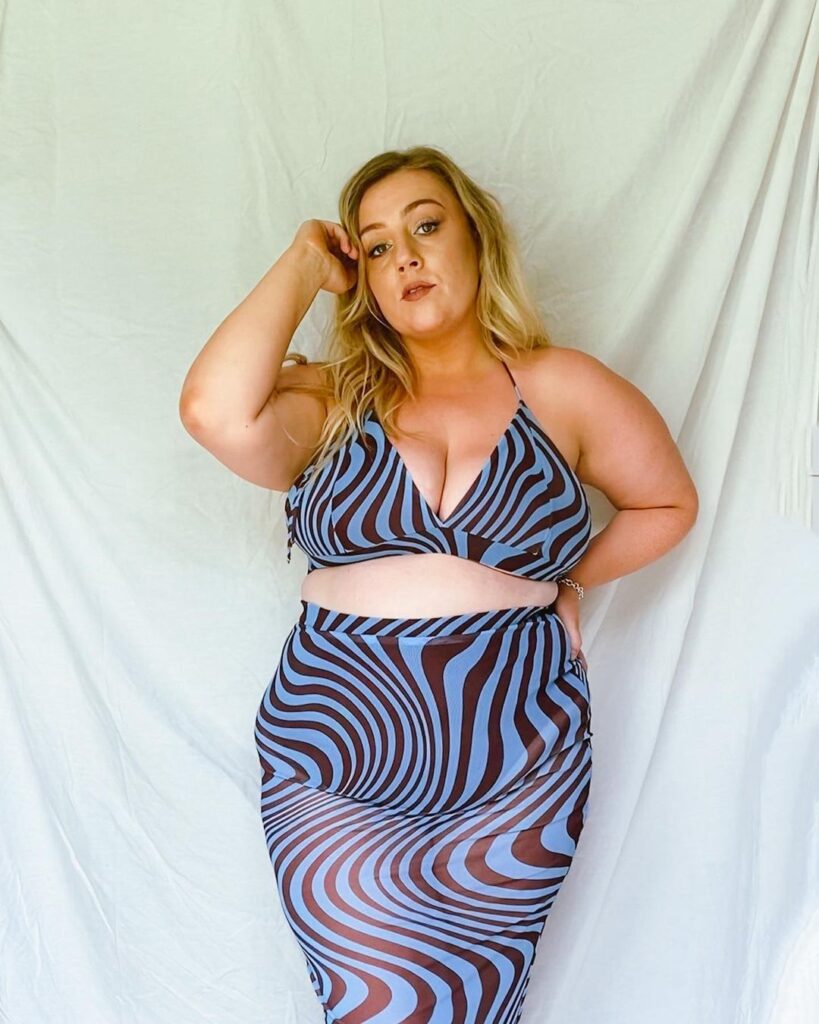 9 – Oversized Graphic Shirt with Waist Defining Belt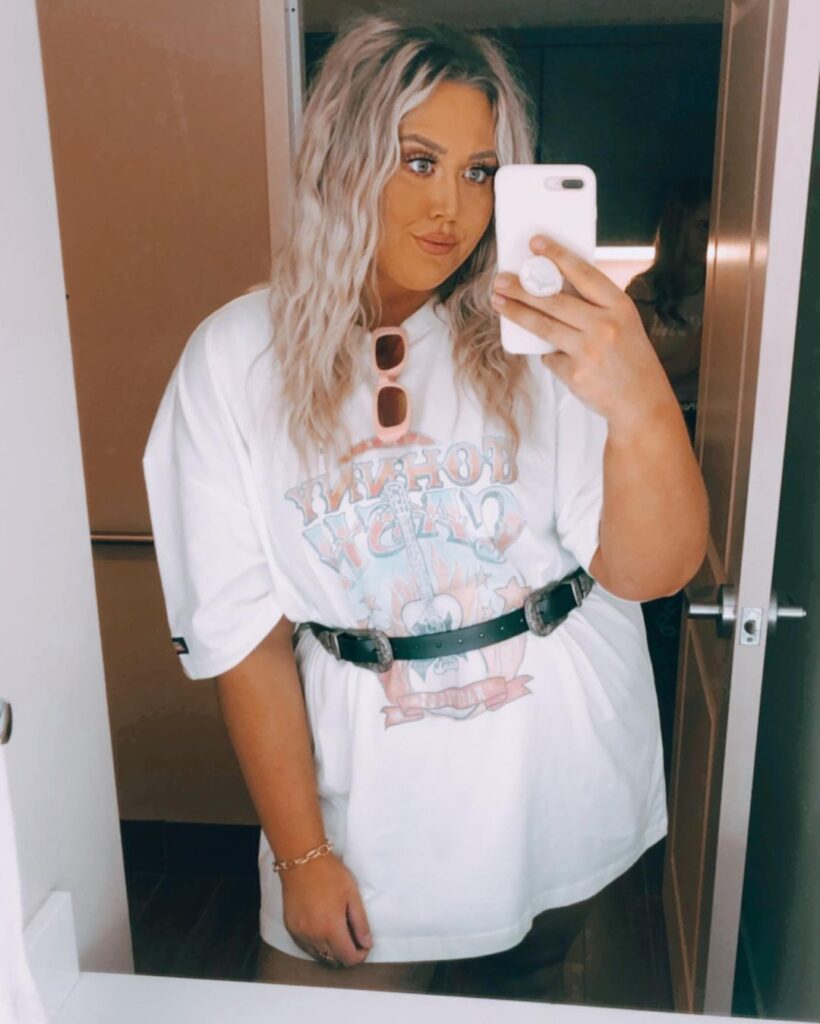 8 – Ring Detail Knit Top and Jeans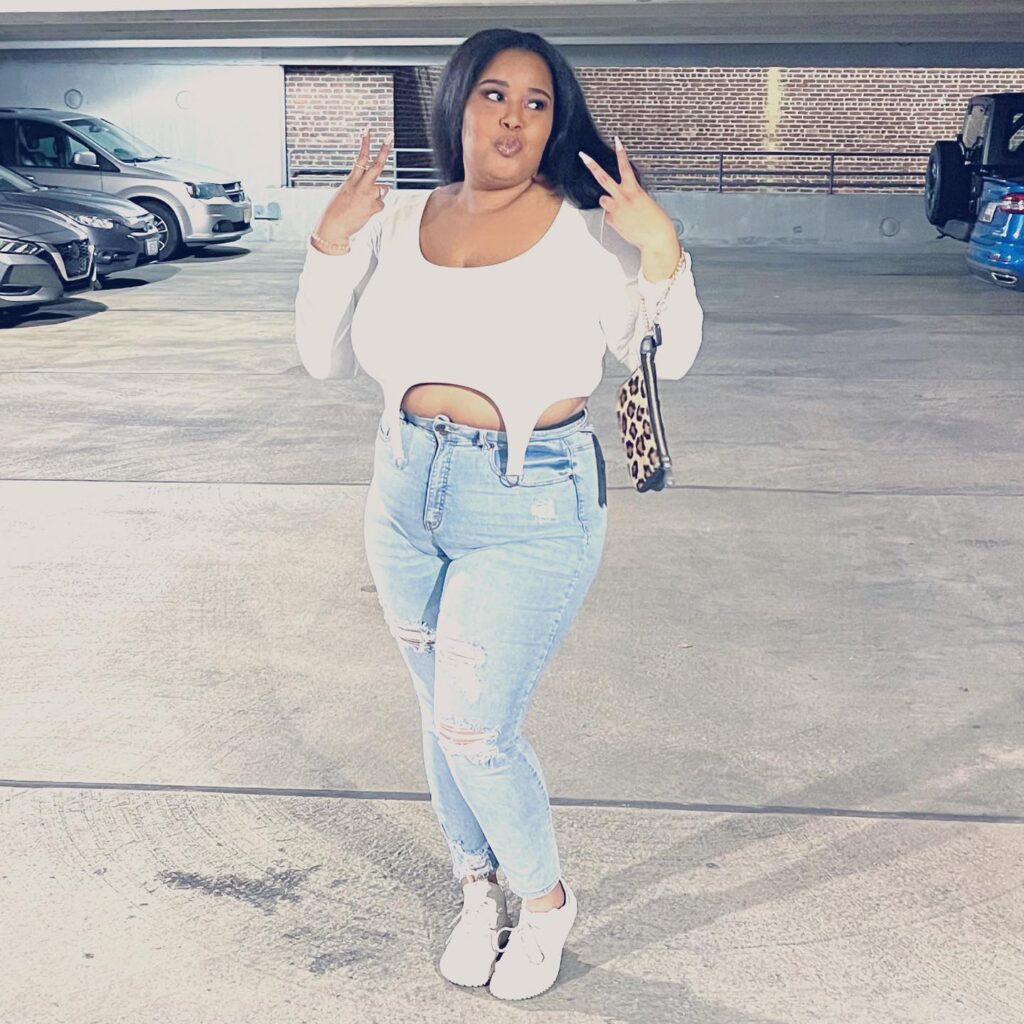 7 – Jumpsuit and Jacket
Jumpsuits or overalls are known to be comfortable and are an easier and more efficient option to go for if you cannot decide what to wear. They always look good, no matter the time or the circumstances, and jumpsuits fit everywhere.
You can wear a denim jacket on top of the jumpsuit to make it more stylish in colder weather. You can also opt for a black leather jacket or some fancy multicolored cardigans that would complement your overall the best.
6 – Wear An Oversized Pink Shirt
Are you all about comedy and color when going to a music gig? You should try to wear something as casual as this shirt and jeans.
To start off, you can wear your oversized, brightly colored button down shirt; if you like, you can also wear an inner or a simple black or white t-shirt underneath for your convenience. Pair your top with some ripped black jeggings that fit you in all the right places, and you are good to go.
This simple outfit will make your whole day at your favorite artist's gig more comfy and enjoyable. Carry a crossbody bag for all your essentials, and always go for some shoes rather than heels.
5 – Band's Merchandise Outfit
A diehard fan of the band or artist you are attending the show off? Then you should show that off by wearing a shirt with their name imprinted. Wearing special merchandise that belongs to the artist would be far better.
Not only will this make you the best fan and look good and fit well among the event crowd, but you might also get noticed by your favorite artist. What else would someone want when attending a musical performance?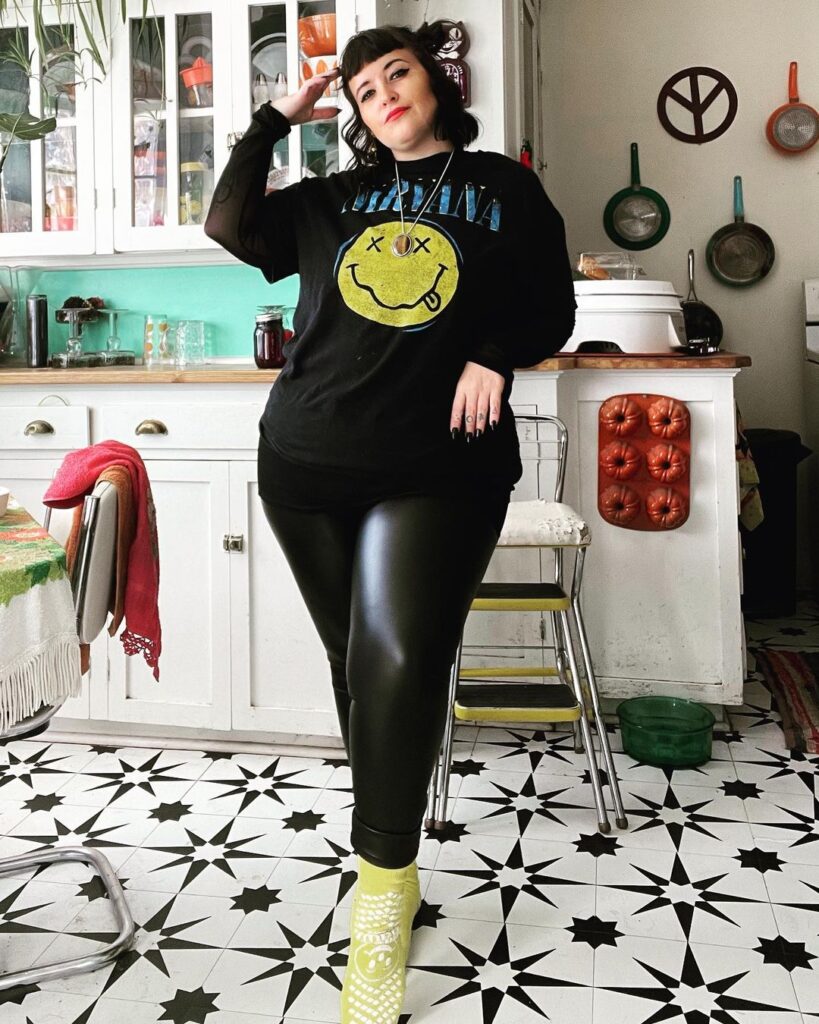 On a musical occasion, you can always go for an all denim look, just like this one. The black and white denim fit would look amazing on everyone, surely.
Pair up your black denim skinny jeans with a simple white blouse or a v-neck shirt. You can go for a cropped distressed or ripped denim jacket for more coverage, or you can also wear a full sized denim jacket; both would work wonderfully.
To give your outfit a bit of a pop, you can carry around a green cross body bag, and if not green, you can go for any other vibrant color that you already own.
3 – Leather Outfit for Chilly Winter Nights
Leathers and concerts at night go hand in hand. They are known as the perfect plus size outdoor concert outfits, and you need to try such a look at least once in your lifetime.
The dark and bold leather look always works for any gig on colder nights; it matches the vibes of the dark theme of the musician and makes you fit into the crowd pretty well. Especially if you are going to attend a performance of an artist who goes by a dark genre.
A black leather skirt and leather corset paired with a sheer mesh top underneath and over the knee-length boots are your answer to looking undeniably good. You can also wear a leather jacket to make your appearance more stylish and intimidating.
2 – Mesh Crop Top and Flannel
You can easily go for an alluring yet comfortable look for a long night out that would make your stay relaxed yet look stylish at the same time.
A mesh crop top and a PU leather skirt should be your go-to outfit for a gig, and you can wear an oversized flannel shirt over your shirt if the winds are too cold and if you want to stay comfortable throughout the night. You can take off the flannel at any time of the night, according to your liking.
You can also experiment with your jewelry; go for gold or silver chain necklaces and bracelets, whatever suits you the best, and some boots to complete your look.
1 – Flannel Shirt and Straight Leg Jeans
If you are in the mood to go for something comfortable and enjoy your gig without the need to worry about your wardrobe, then you should definitely go for a look similar to this.
Just pair any of your old black t-shirts layering it up with a flannel button-up shirt. Wear your blue straight-leg jeans with this and some sneakers that will provide your feet with comfort while you stand for hours on the ground.
This casual fit will make you look classy, stylish, and comfortable.
Frequently Asked Questions
Q. What style dress is most flattering for plus size?
Ans. The wrap dress consistently wins prizes for the finest style for plus-size bodies. The wrap dress's belted element cinches in the torso, defining your waist and giving you a lovely hourglass figure.
Q. What to wear to a pop concert 2022?
Ans. Keep things straightforward with jean shorts, but choose a patterned top instead of a more casual T-shirt. We seldom encounter an event when our beloved flowery dress is inappropriate, and a pop performance is no exception. Always a winning combination, denim and flowers go especially well with this retro-inspired ensemble.
Q. What do you wear to an outdoor plus size concert in winters?
Ans. For outdoor performances, oversized sweaters are a terrific choice. Pair them with leggings or tailored jeans for a cozy and chic style. Jumpsuits and rompers will blend in well with this group. Don't be scared to layer these outfits with stylish cardigans for outdoor performances.
Q. What shoes to wear to a concert?
Ans. The best footwear choice for musical event is often a pair of close-toed shoes. It may get busy during gigs and music festivals, and you want to protect your feet from any potential risks from the audience and concert-goers moving around, leaping, and dropping stuff.