To be honest, any man can look handsome and stylish despite his size. Whether you are skinny or chubby and bulky, you only need to pay a little attention to your dressing style if you want to look and feel good.
No wonder happens in life while sitting empty-handed and doing nothing. One has to make efforts. So all chubby men out there, it's time for you guys to show people that we can look stylish enough in all sorts of outfits.
To help you guys, I have come up with the most Perfect fashion ideas for plus size guys along with dressing tips.
How to Dress if You're Overweight?
Dressing properly certainly doesn't alter your shape and size, but it gives you a well-balanced appearance. Just a little effort and time are required, and you'll see how well everything works.
Don't use baggy outfits to cover or hide your fat; instead, buy outfits that fit you well. Proper fit is crucial for anyone, but especially for plus-size men. Avoid wearing clothing that is too tight or too loose. Clothes that fit well will flatter your body shape and make you feel more comfortable.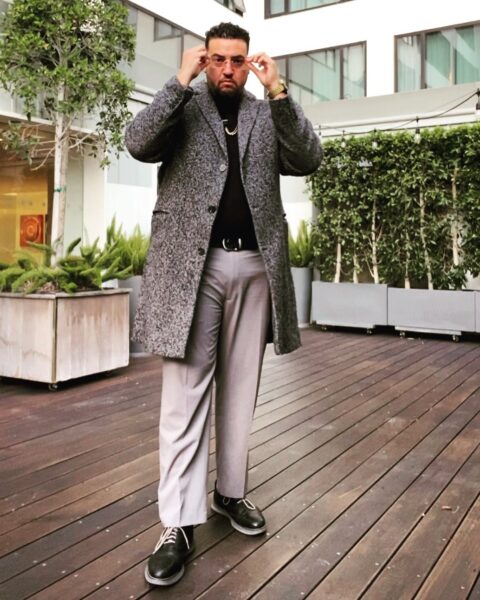 Wearing a single color from head to toe creates an elongated and slimming effect. Experiment with monochromatic outfits to achieve a sleek appearance.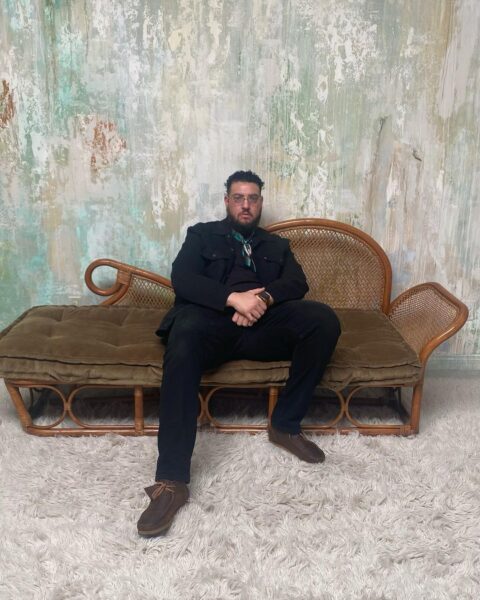 Prefer wearing vertically striped shirts over horizontal ones.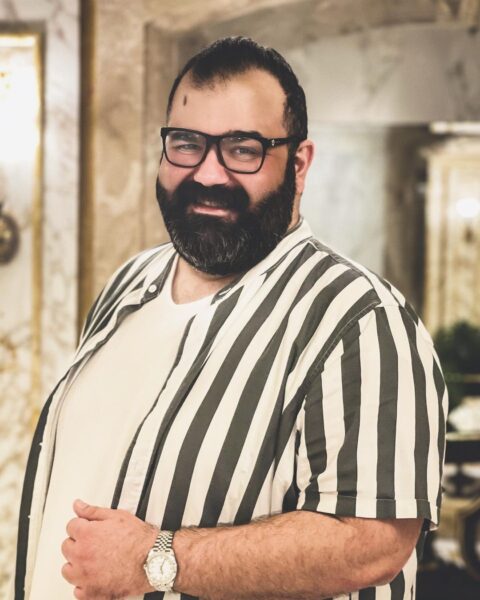 Keep a collection of blazers, suits, and jackets – if funky is your style, go for it without any hesitation.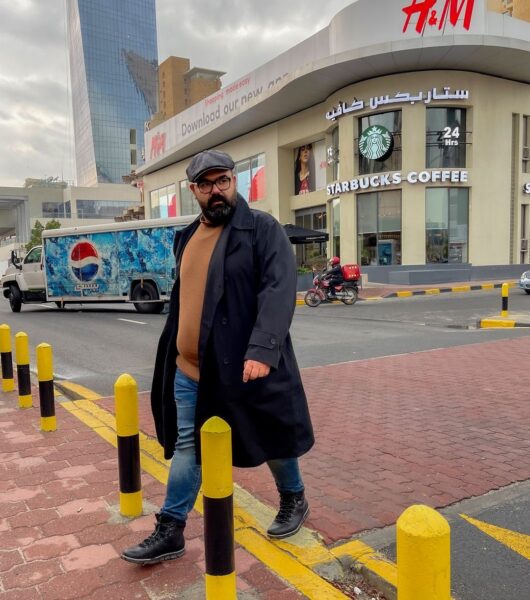 Instead of belts, use suspenders when you can.
Layering can add depth and dimension to your outfit while helping to conceal areas you might not want to accentuate. Opt for lightweight, breathable fabrics to avoid feeling bulky.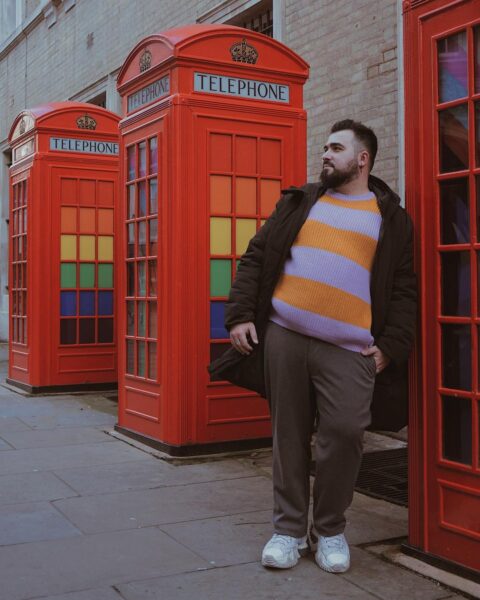 Accessorizing is a great way to elevate your style. Invest in quality accessories like watches, belts, ties, and pocket squares to add flair to your outfits.
Larger patterns can make you appear larger than you are. Opt for smaller patterns like pinstripes or subtle prints that won't overwhelm your frame.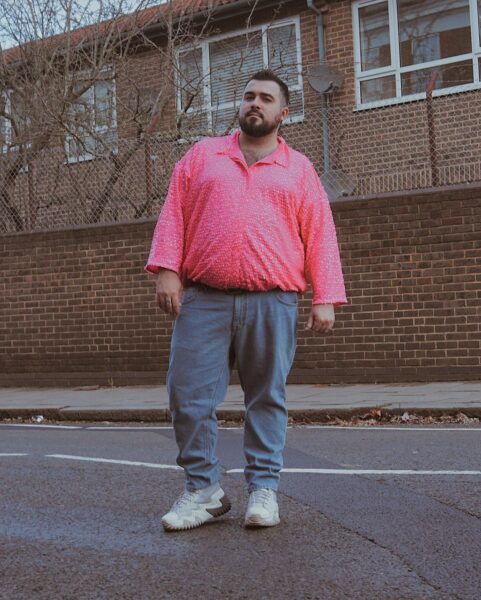 Most importantly- Workout! Not for the sake of reducing weight in an instant; but for the mental and physical health that it brings. It energizes you and keeps you in balance.
Let's have a look at the collection now.
26. Choose Unconventional Office Looks
If you love wearing bright colors, here's how you can incorporate them in your office looks without going overboard.
Invest in some good quality turtlenecks in your favorite colors and pair them with a plain or check print suit.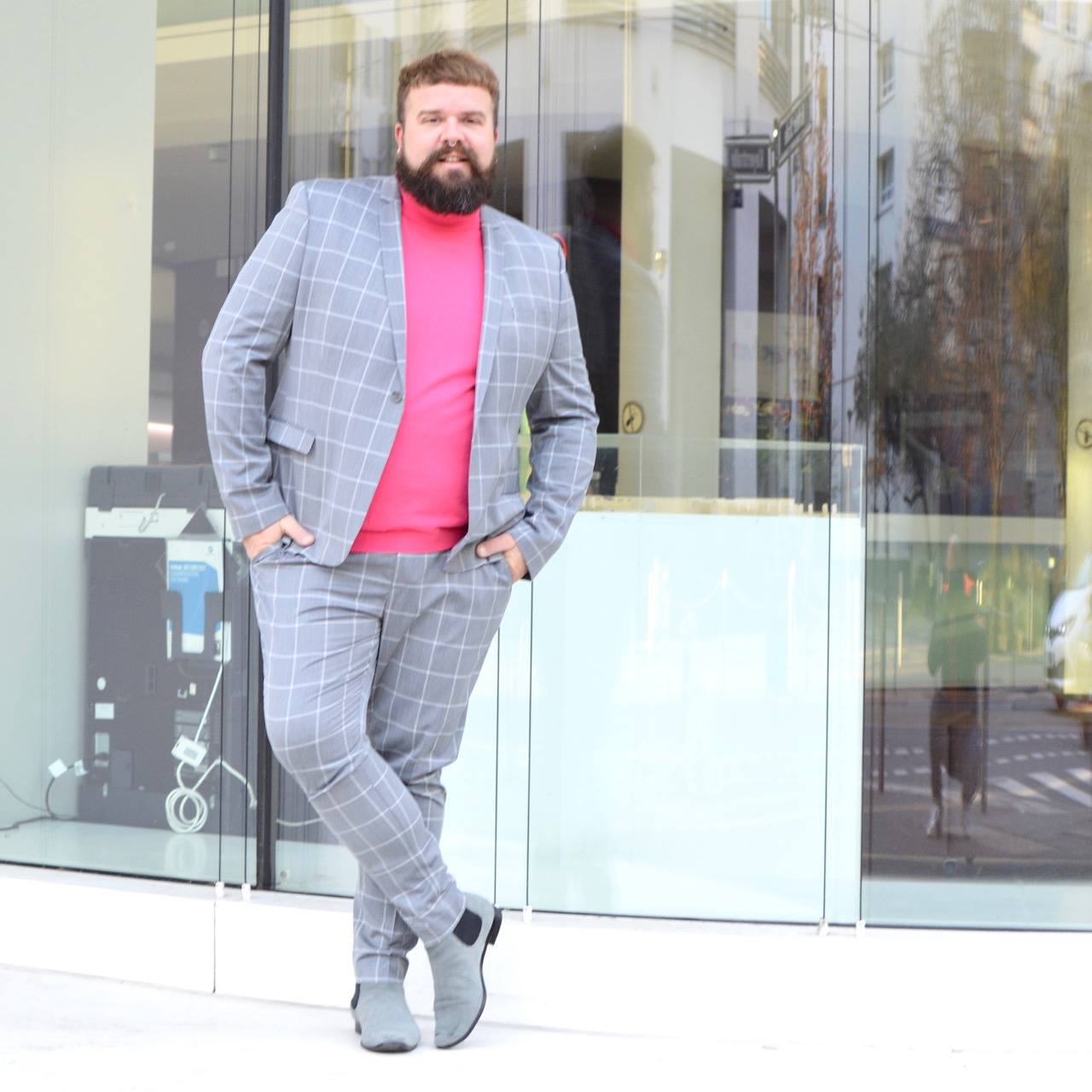 25. Business Casual Styling Tips
As workplaces are transforming and suits aren't always necessary, here are some business casual essentials that every guy should have in his wardrobe:
Denim in different materials and colors. So you can wear dark-colored and thicker materials in Winters while light colors and skinny jeans work best for Summers.
Dress shirts. Instead of wearing 3 piece suits, you can easily wear these formal shirts with jeans for work. If you're buying printed ones, make sure to keep it simple and non-invasive.
Bomber jackets. They can be a good alternative to the traditional blazer and I recommend having at least 3-4 different bomber jackets as part of your wardrobe. At least 2 of these should be in neutral colors so they can be paired with most of your shirts.
Camel coat. This is another wardrobe essential for men as it's easy to layer under and it looks great on plus size. Moreover, the color is sure to make you feel good whenever you wear it.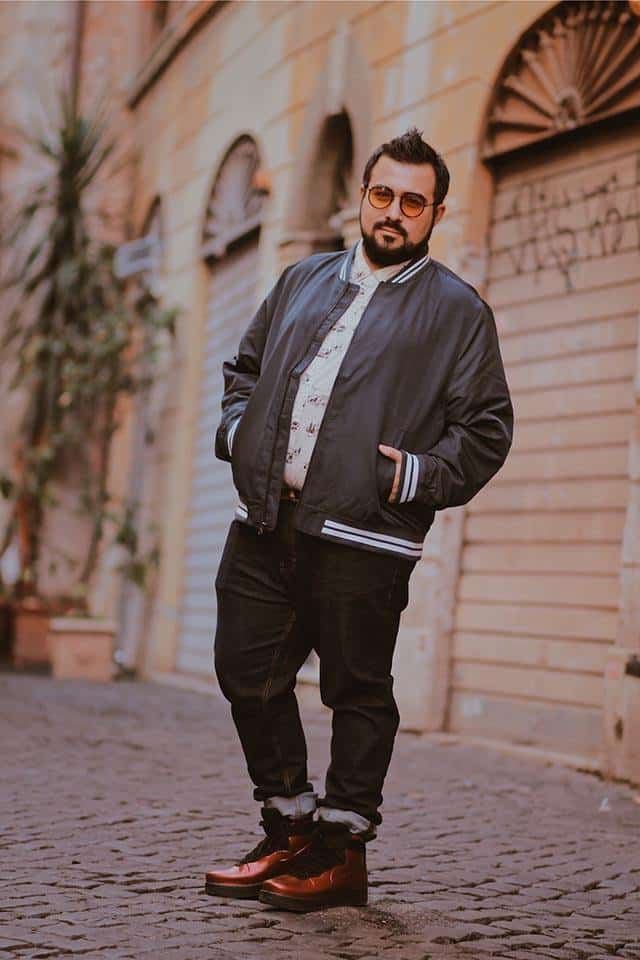 24. Create Unique Combinations
Winters are the best time to experiment with different colors and clothing items. Rome-based, blogger Riccardo Onorato recommends mixing traditional and casual clothing to create creative combinations.
For this look, instead of the regular denim jeans, he chose tailored slim-fit trousers and paired it with a fresh pink colored chambray shirt.
Now instead of layering it with a blazer, he went for a bold and sporty look by adding on a bomber style, front-zip sweater. The color of the shirt and sweater contrast fabulously to turn these simple elements into a wonderful outfit.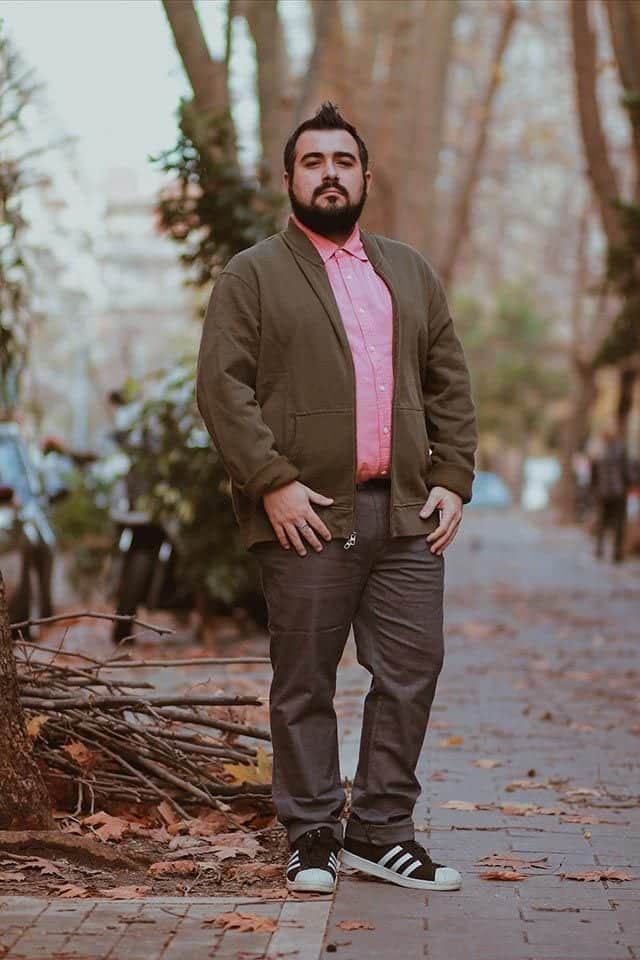 23. How to Wear Floral Prints
For Summers, you can try pairing light-colored floral shirts with denim shorts and some classic white sneakers like Vans.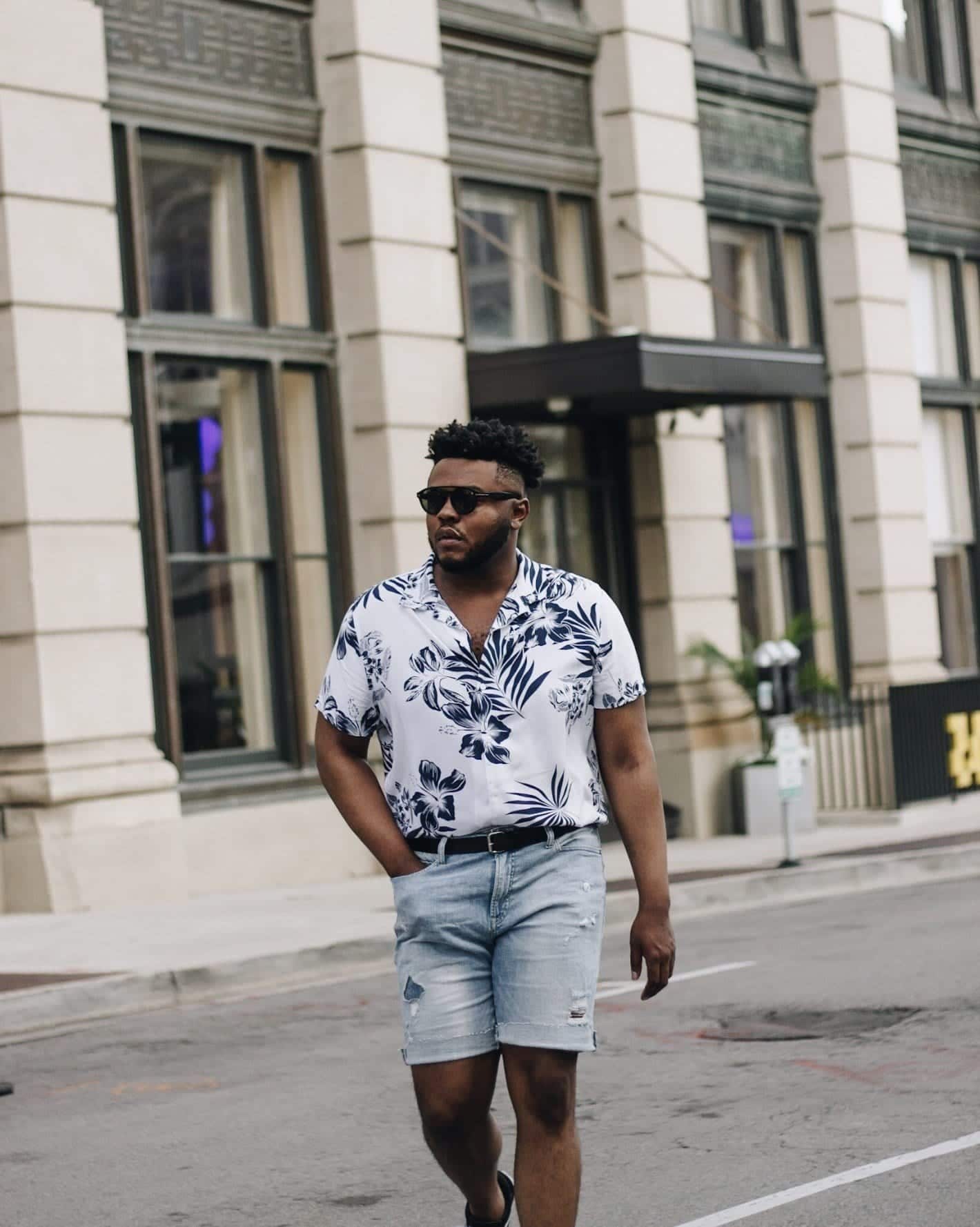 If you're trying this look in Spring when afternoons sometimes get chilly, you can choose to layer over it with a trench coat.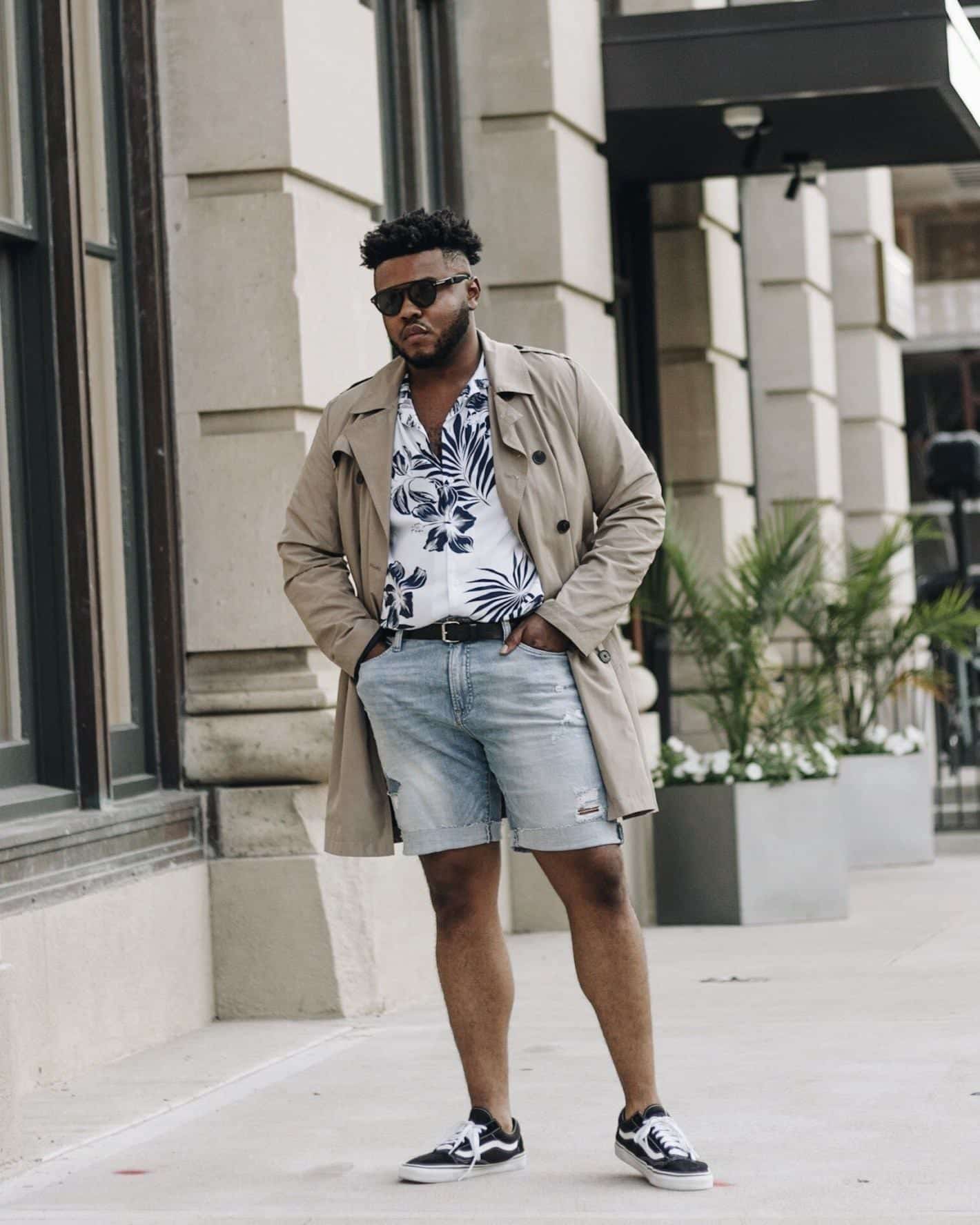 For winters, opt for knitted shirts or sweatshirts in floral prints and layer them with a sharp blazer. Remember to create interesting contrasts and add accessories like hats for some extra points.
For more ideas, here are some great Ways to Wear Floral Shirts.
And finally, here are 3 different looks created with a simple floral shirt: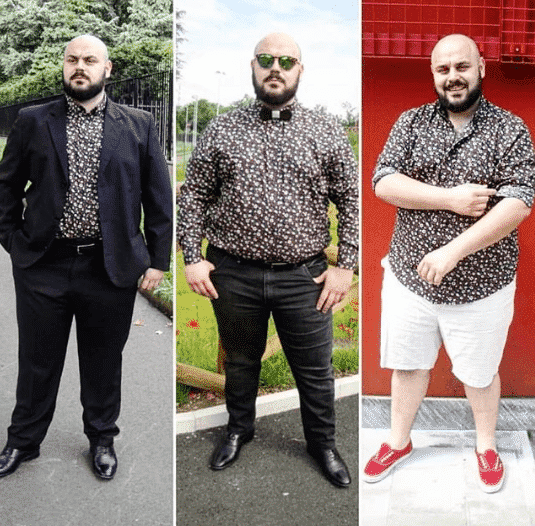 22. What to Wear to the Beach?
We're in love with Micheal Spearman's simple and effective tips on how to get ready for the beach without having to show your stomach or chest.
If you dread going to the beach for the fear of exposing your body, according to him, just forget everyone! You're out there to enjoy the season and the beautiful day so you don't need to worry about what people think.
Everyone at the beach needs to focus on having a good time and so should you!
Now coming towards the outfit, he recommends wearing a tank top or t-shirt for swimming as they're both light and dry quickly.
And if you really want to conceal your body, you can layer with a dark-colored shirt in a light-weight material like linen.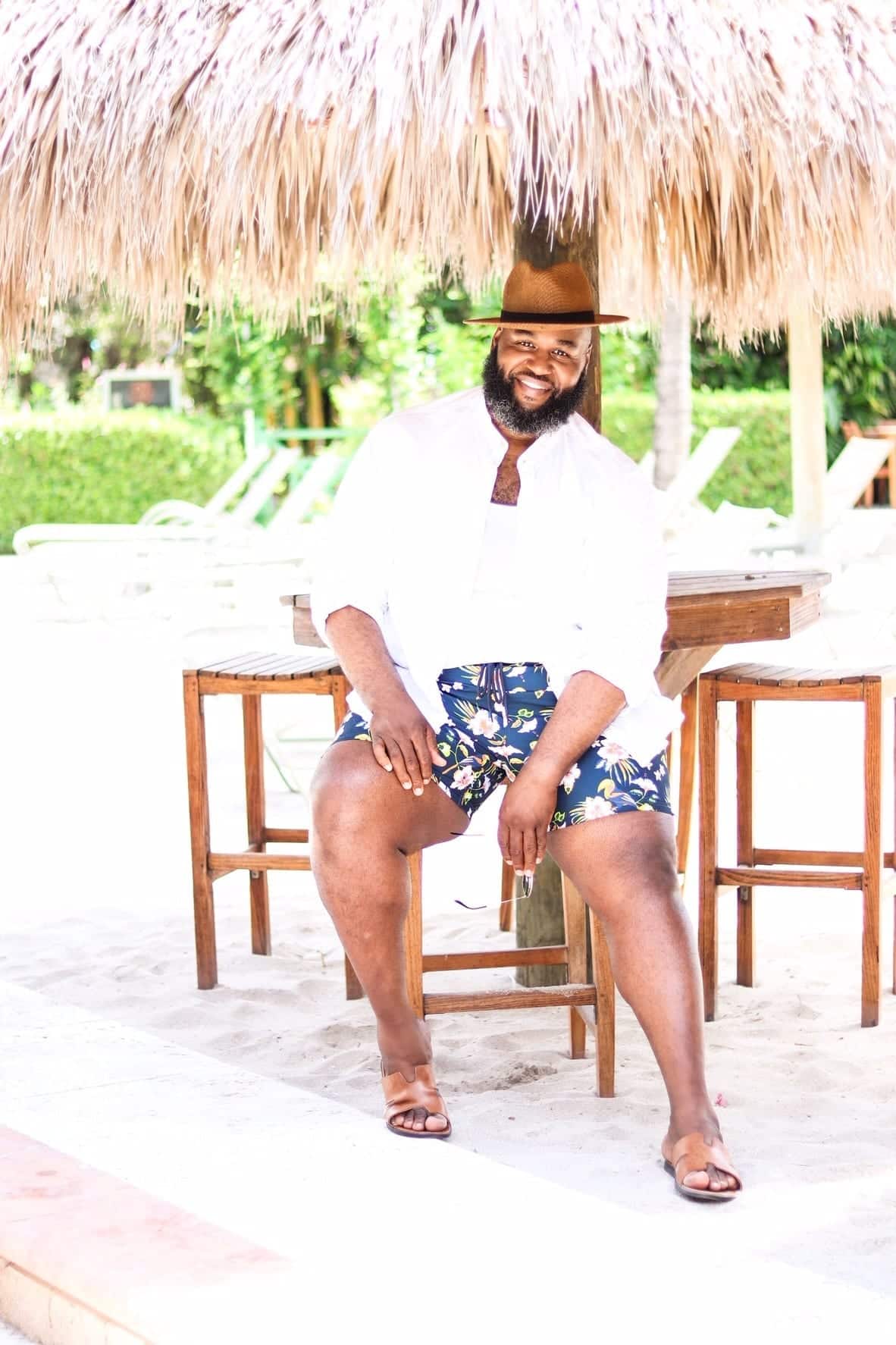 And if you want to try something different from the usual shirts and flip flops, here's a super cool look created with a striped hoodie, shorts and brogue shoes.
As you can see here, making use of contrasting colors is a great way to set yourself apart from the crowd. For more ins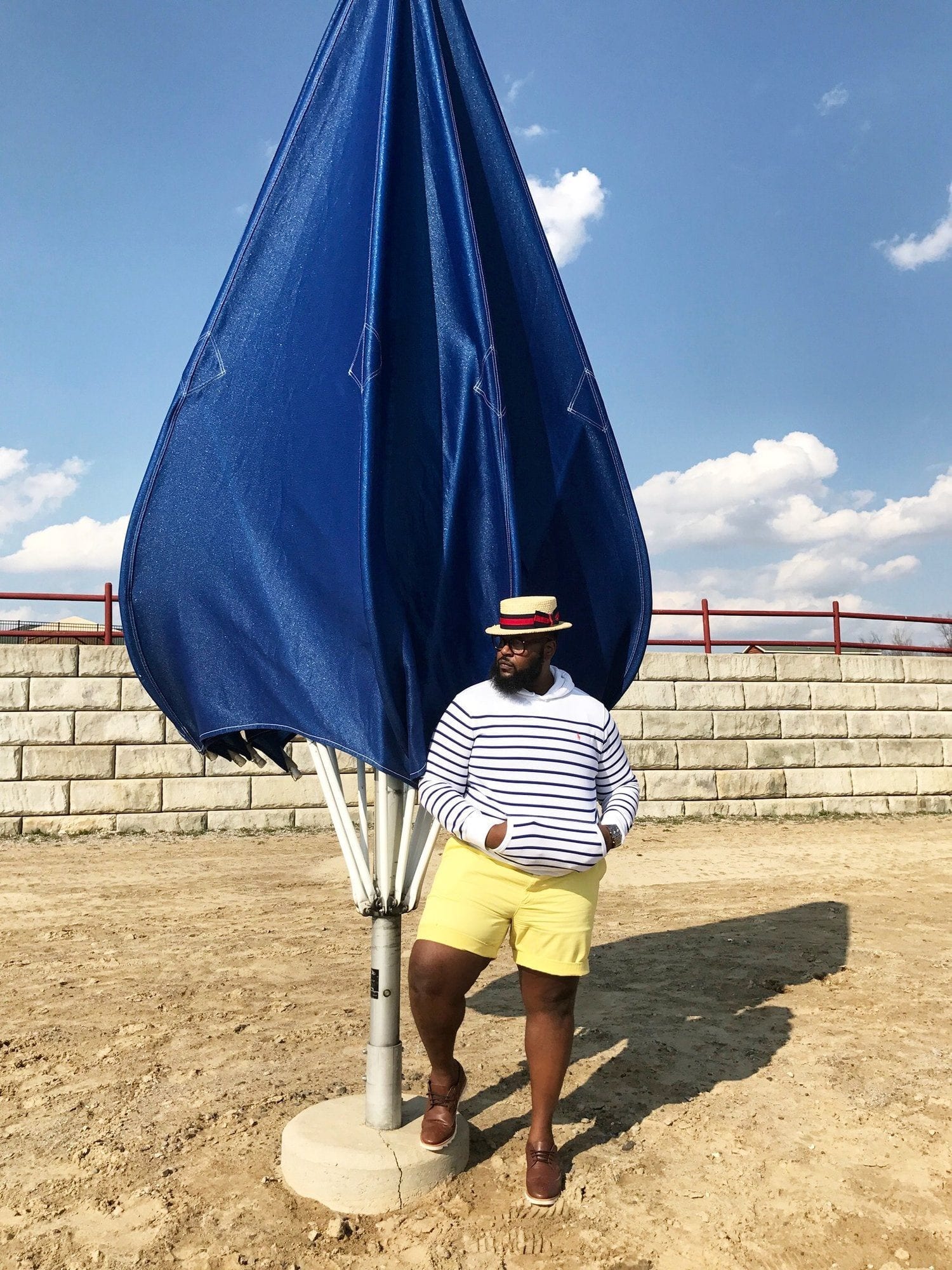 21. Denim Shirts
Every man needs a basic denim shirt in his closet for casual wear. I recommend having at least 1 blue and 1 black denim shirt as despite being basic, they're both really easy to style.
If you find them too boring, just add a pop of color to your look through your shoes or accessories like hats and watches.
But denim shirts can also be styled for a simple but striking work outfit by wearing them with a simple shirt and sneakers.
20. Latest Trend: Kimonos
If you haven't tried wearing Kimonos before, this is something I highly recommend, especially for the Spring season.
Blogger Claus Fleissner from Extra Inches shows here exactly how fabulous they look! They're great for outdoor parties, lunch with friends, or just a simple walk around the town.
You can currently find a really good range of plus size kimonos for men at ASOS.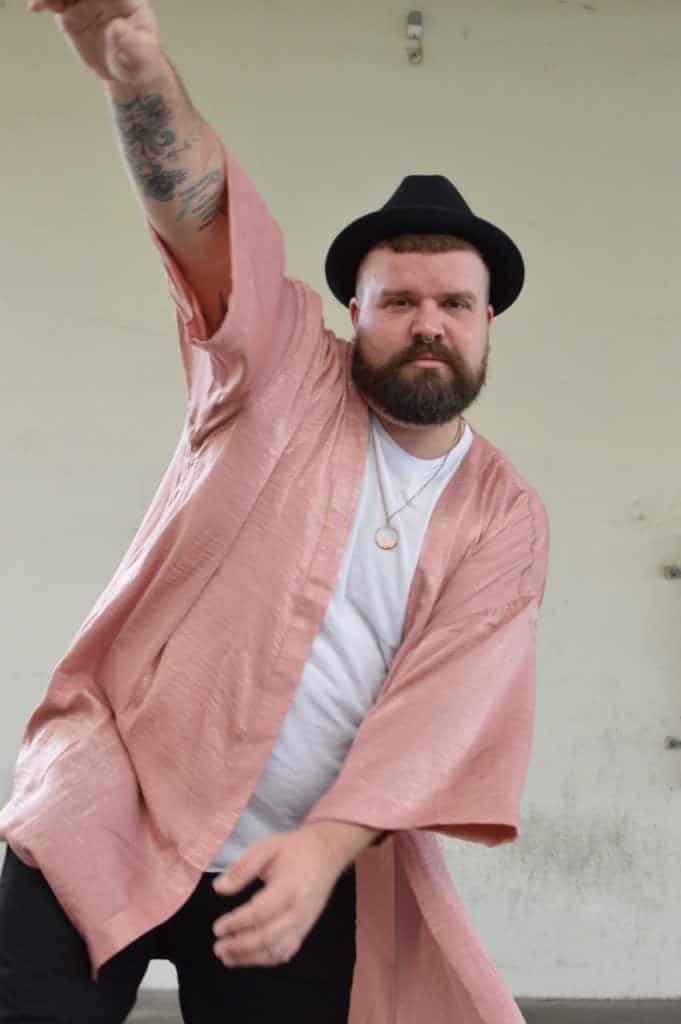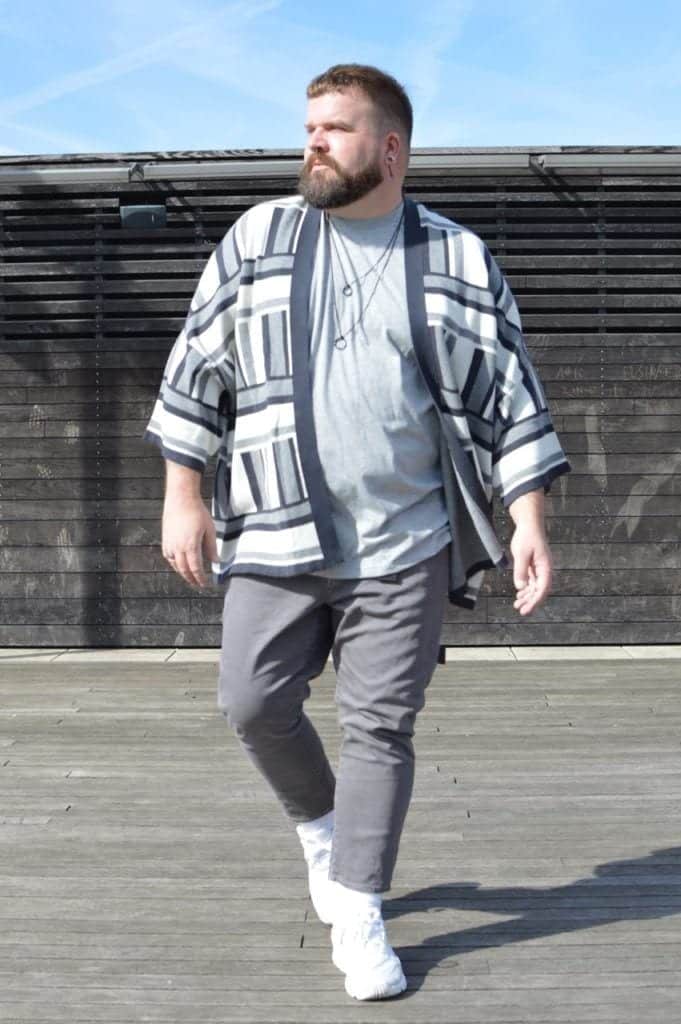 19. Choose Stylish but Functional Clothes
Plus size blogger Kevin from NotoriouslyDapper recommends wearing materials that make you feel comfortable.
For instance, if you sweat a lot, then he recommends buying shirts from the golf collection of different brands like Bonobos as these shirts are a blend of dry-fit material and cotton, so they dry up very quickly, and you feel comfortable no matter how hot it gets.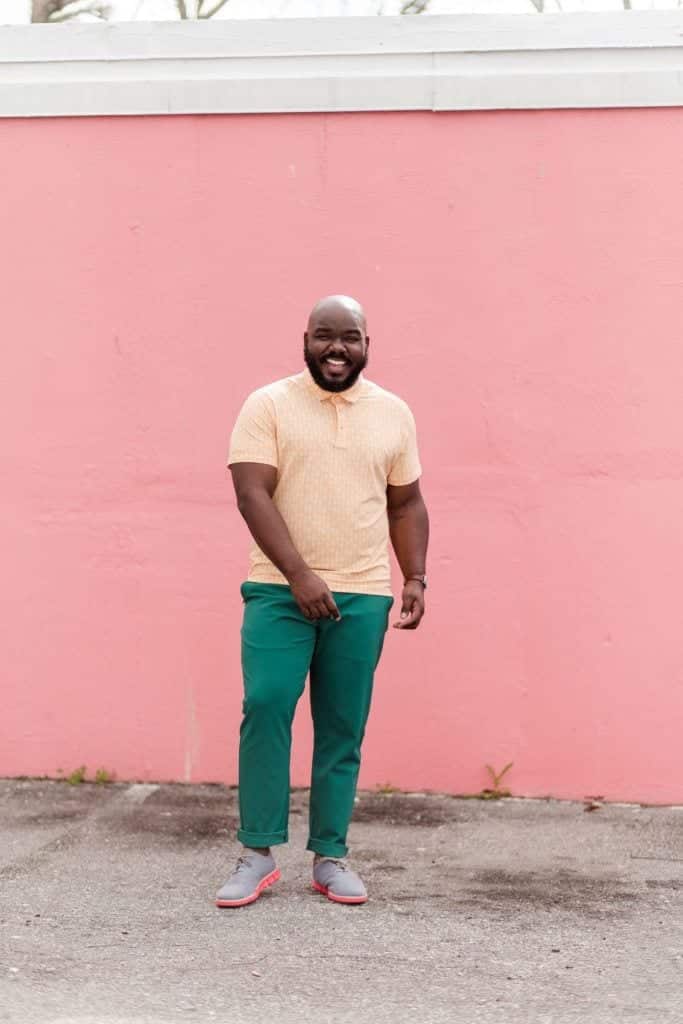 18. Go for Colors that Make You Shine
We all discover that certain colors look really good on us through trial and experimentation, so stock up on outfits in these colors whenever you can.
According to Kevin, shades of Amber really make him feel and look positive, and we couldn't agree more! What color do you feel makes you shine? Let us know in the comments.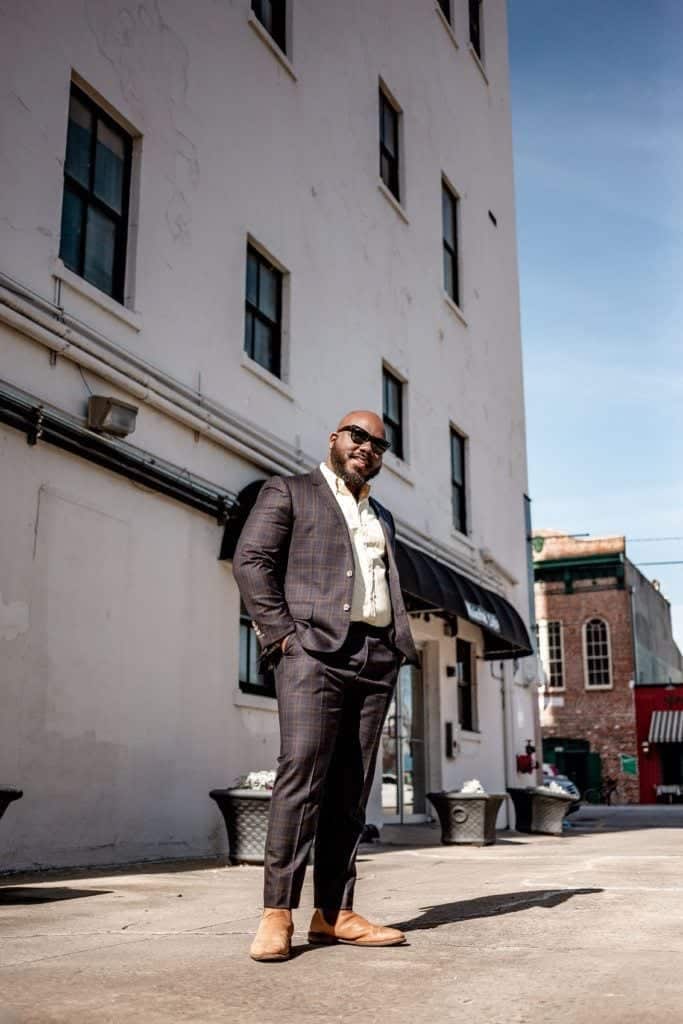 17. Pair Tees with Shorts
Tee with Bermuda Shorts is one of the most casual dressings done by the majority. So it's always easy to go with this dressing style as they can be bought from any store.
This style not only suits thinner guys, but it is also perfect for curvy and chubby guys.
No matter your size, this outfit will never disappoint you. You can wear any khaki-colored Bermuda or knee-length shorts and match any contrasting colored t-shirt with it.
For shoes, you can go for light brown suede shoes.

16. Fall Attire
Cardigans are always the best option to style with any shirt. Try to go for loose or baggy pants as they are perfect for bulky men.
These cardigans will basically hide your physique and will make you look slimmer and more toned even if you are not in real life.
For the perfect combo, you can wear blue jeans with a black short shirt; you can either tuck it in or not; that is totally up to you.
Complete the whole look with a light brown cardigan or a zipper. And do check out these ideas on Different Ways to Style Guys Blue Jeans.

We also recommend adding lots of Yellows and Browns in your Fall wardrobe. If you need more inspiration, do check out our list of Best Colors & Combinations for Men to Wear in Autumn.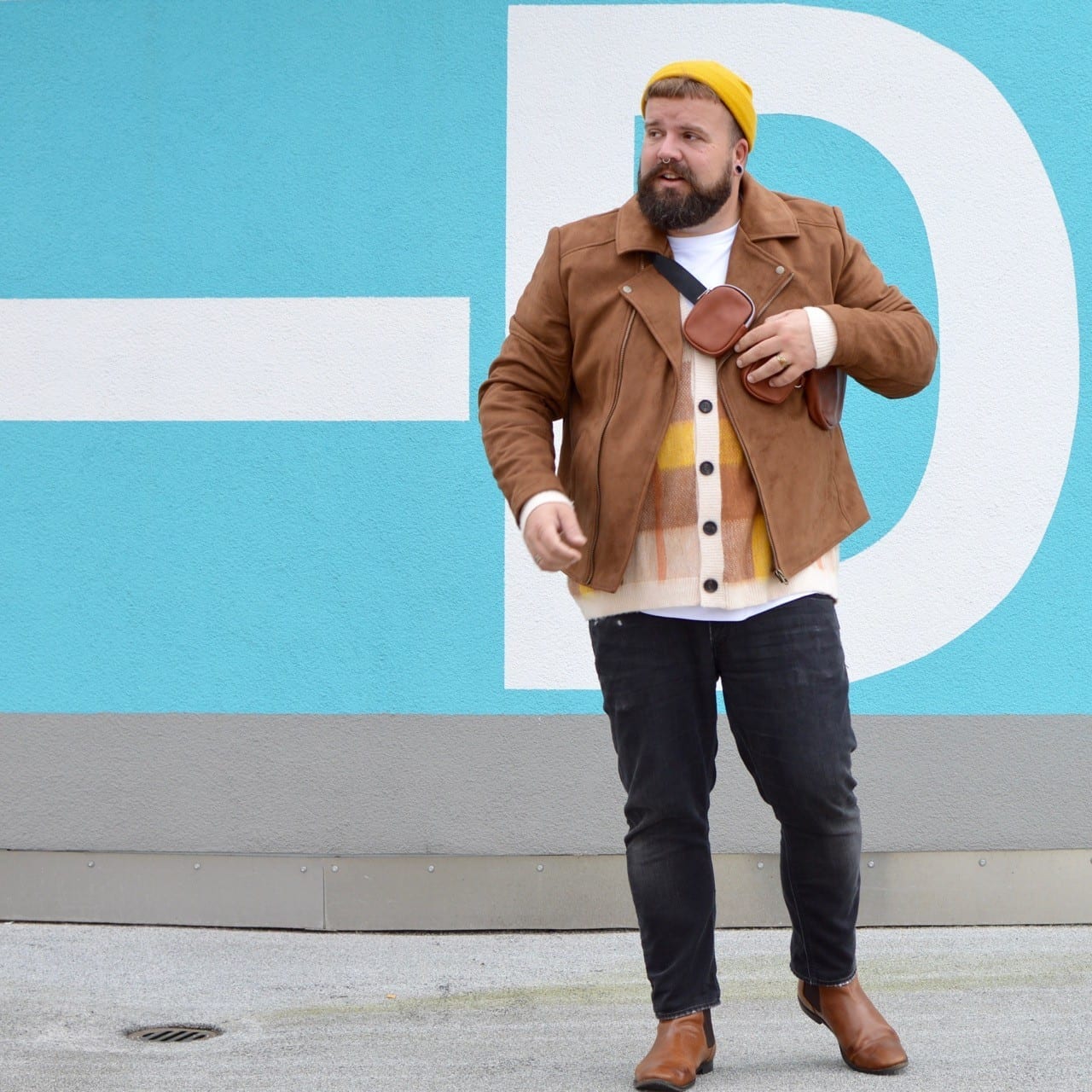 15. Funky Tee Make You Cuter
Chubby guys always look adorably cute, and these funky tees make them look even cuter. Try to wear t-shirts that have cute, funky, and adorable messages written on them.
Or you can even wear graphic tees that have cute and funky creatures or drawings on them. Pair them up with blue jeans to keep the whole outfit on the casual side.

14. Suspenders
Suspenders are always the best option rather than wearing a belt. You might have noticed that most of the bulky male celebrities often wear outfits with suspenders too.
So there is definitely a reason behind it. The reason is that suspenders make you look longer or taller, an effect that belts will never have. So ditch the belts and go for suspenders instead.

13. Formal Suiting Idea
No matter what size you are, get your suits tailored fitted as it will always give you a sharp look. Well, fitted dress suits give the perfect formal appearance to men.
The best thing about formal suits is that you will never look fat in them even when you wear fitted ones.
You can go for either matching coats and pants, or you can wear contrasting colors of dress pants and coats.
Here we see a really cool color combination for Winters that you can wear to work or even for formal events like weddings or engagements.

12. Winter Outfit
The long coat is a perfect choice for winter. Style it with the hood pullover and a nice decent hat. Winter season is the perfect time for chubby guys to dress the way they want to.
You can go for brown khaki pants, offwhite or pure white sweater, and black long coat.
Long coats can hide away your love handles and will make you look slim and trim. So check out now: Best Outfits To Wear Long Down Coat.

11. Semi-Casual Dressing
If you are going out with your friends or going to a party, this next outfit idea is perfect. It is extremely elegant and fancy at the same time.
Go for blue jeans and wear a button shirt with a contrasting tie over it. Add a cardigan, zipper, or a sweater over the shirt to bring everything together.
This outfit can be worn to office parties or family get-together.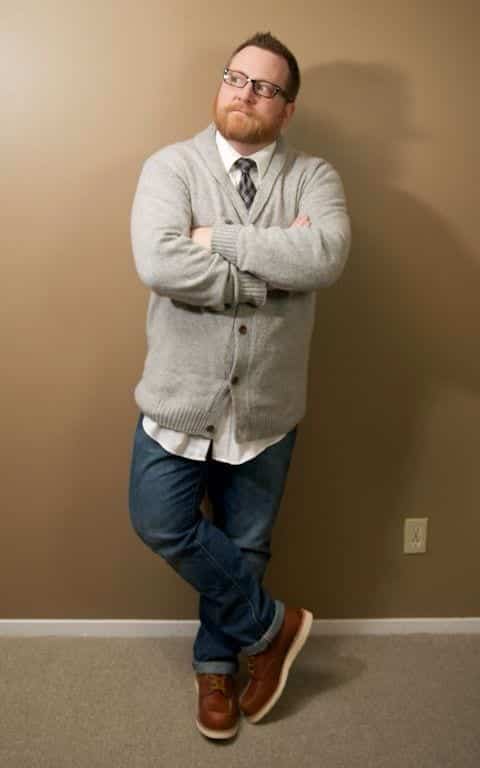 10. Cool Summer Look

Video Tutorial on How to Dress if You are Heavy
09. Decent Look

08. Nerdy Look
07. Cool Style with Scarf and Sneakers
Also, have a look at these 18 best winter outfit ideas for men to stay fashionable cozy.

06. Keep it Simple -A simple Check Shirt with Jeans

05. Hipster Style

Don't miss out on these Stylish beards styles for guys.
04. Business Wear

03. Hairstyle Ideas for Plus Size Guys

02. Party Wear
Here's a smart semi-formal look, wear a chocolate brown colored dress pant with a gray-colored waistcoat. Finish it off with brown oxford shoes.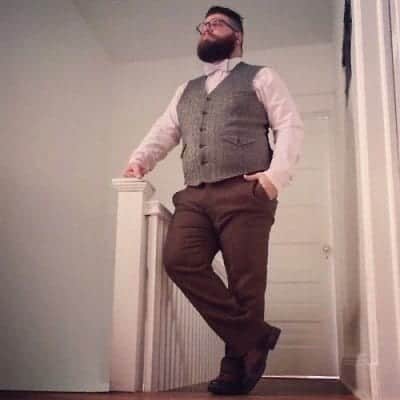 01. Everyday Wear
Who doesn't like to wear collar t-shirts? And guess what they can be worn to parties all the time and never go out of fashion.
Just go for black jeans and pair up a black collar t-shirt with it, and for shoes, you can wear black and white sneakers. Voila!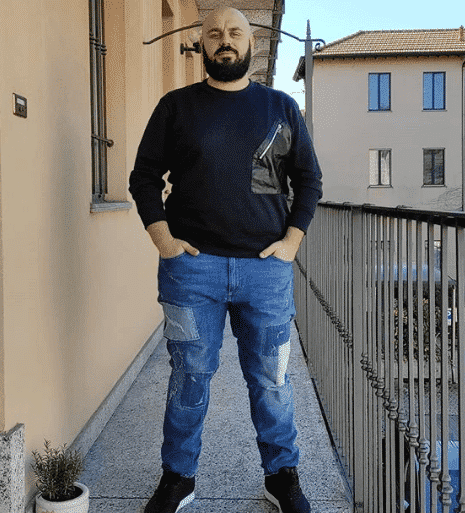 FAQs
Q.

Where to shop for plus size ?

A. If you're having trouble finding well-fitted, comfortable outfits, you need to check out these body-positive brands: