Plus Size African Models? Of course, there are. A few decades back, it might have been unimaginable for Black African women to be top models. But, today, the plus-size African Models are changing the face of the fashion industry.
These most beautiful curvy African divas are an inspiration for all the plus size girls out there as they have defied all odds and are at the top of the modeling industry now. They have embraced their curves instead of worrying about losing their weight. Their confidence and self-esteem are worth applause. So here are our favorite and the most fashionable black, plus-size models.
Fashionable Curvy African Models
Racism and discrimination exist. It has always existed and still exists in all walks of life. Be it because of race, culture, ethnicity, color, or shape. African women have always fought against these standards of beauty. They are the reason people believe in black beauty. They have made the world realize what real beauty is, it is not the color of the skin of plumpiness of lips, but it is the heart and values. Well, before explaining these standards of beauty to the outside world, these women have fought a lot for it within their country as well. They have generalized that even curvy and full-figured people are beautiful and capable of carrying all the fancy and dazzling dresses as beautifully as any skinny lady.
The plus-size African models have mentioned in various television shows that their journey towards becoming the top model was never comfortable. They have faced racism and discrimination in multiple parts of their lives. They say that they have been hurt when skinny models were prioritized over them, which made them feel bad about their bodies. They also stated that at some point, they started hating their bodies and went for crash diets, pills, and excessive workouts, which affected their physical and mental health. After all these struggles, they believed in themselves; they embraced their bodies and turned the fashion world over with their charisma, style, and talent. It is never about the color of skin, the shape of the body, or the price and brand of the outfit. It is always about embracing your body, having a strong personality and way of carrying yourself. Also, it is not about having the perfect body but a healthy body.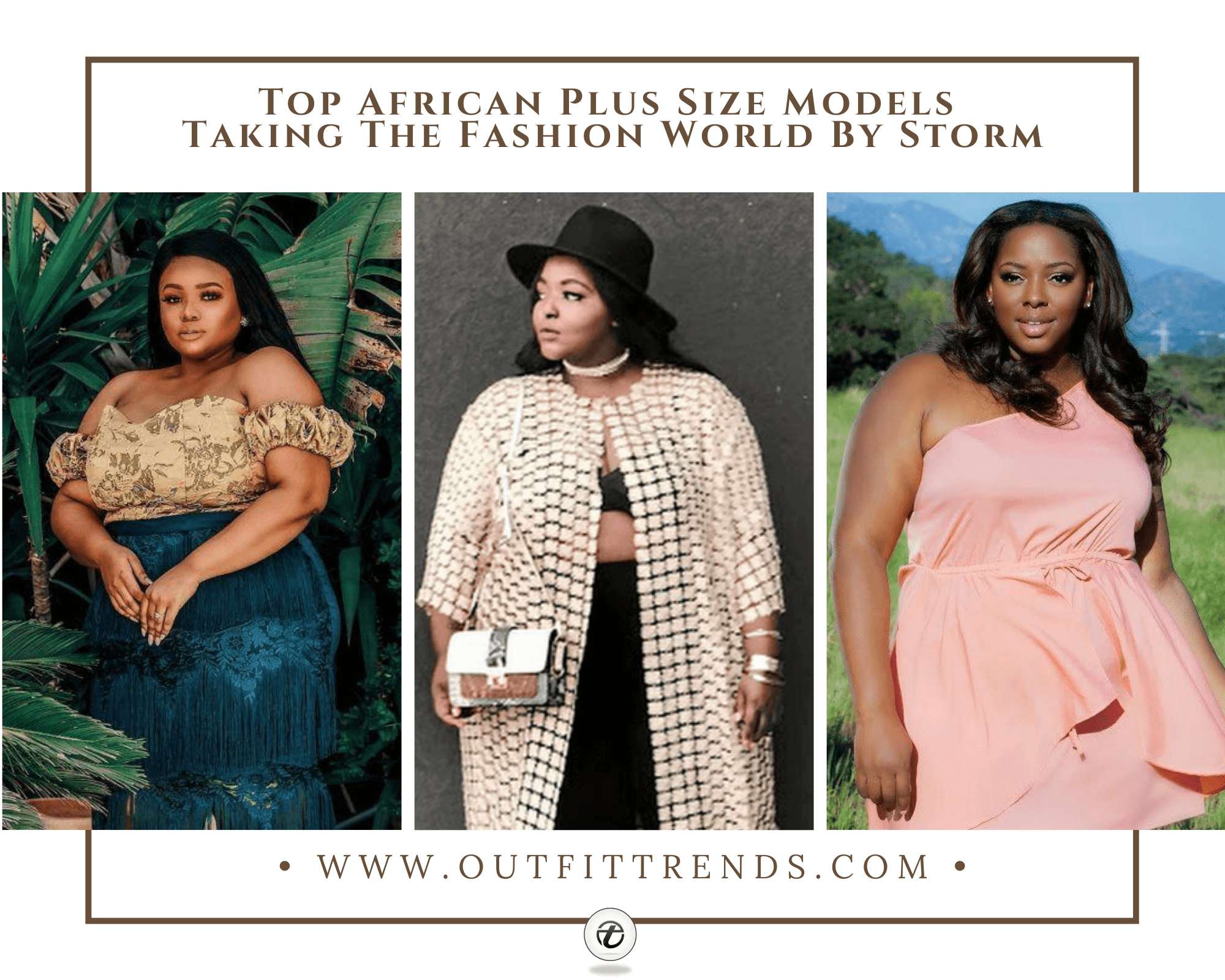 ↓ 25 – Meg De Jong
Meg, from Africa, embraces her curvy figure and always spreads joy, positivity, and warmth. She carries herself so well that from her body language, one can guess how confident she is in her body.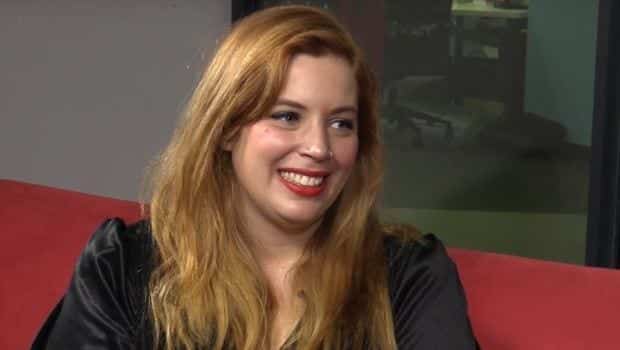 ↓ 24 – Cynthia Gwebu
Cynthia, from South Africa, is a curvy model who loves makeup. Her life revolves around it, not because it makes her feel pretty, but because she enjoys doing it. Her body, her curves, her hair, and personality all equally worth drilling over. True beauty with a pure heart!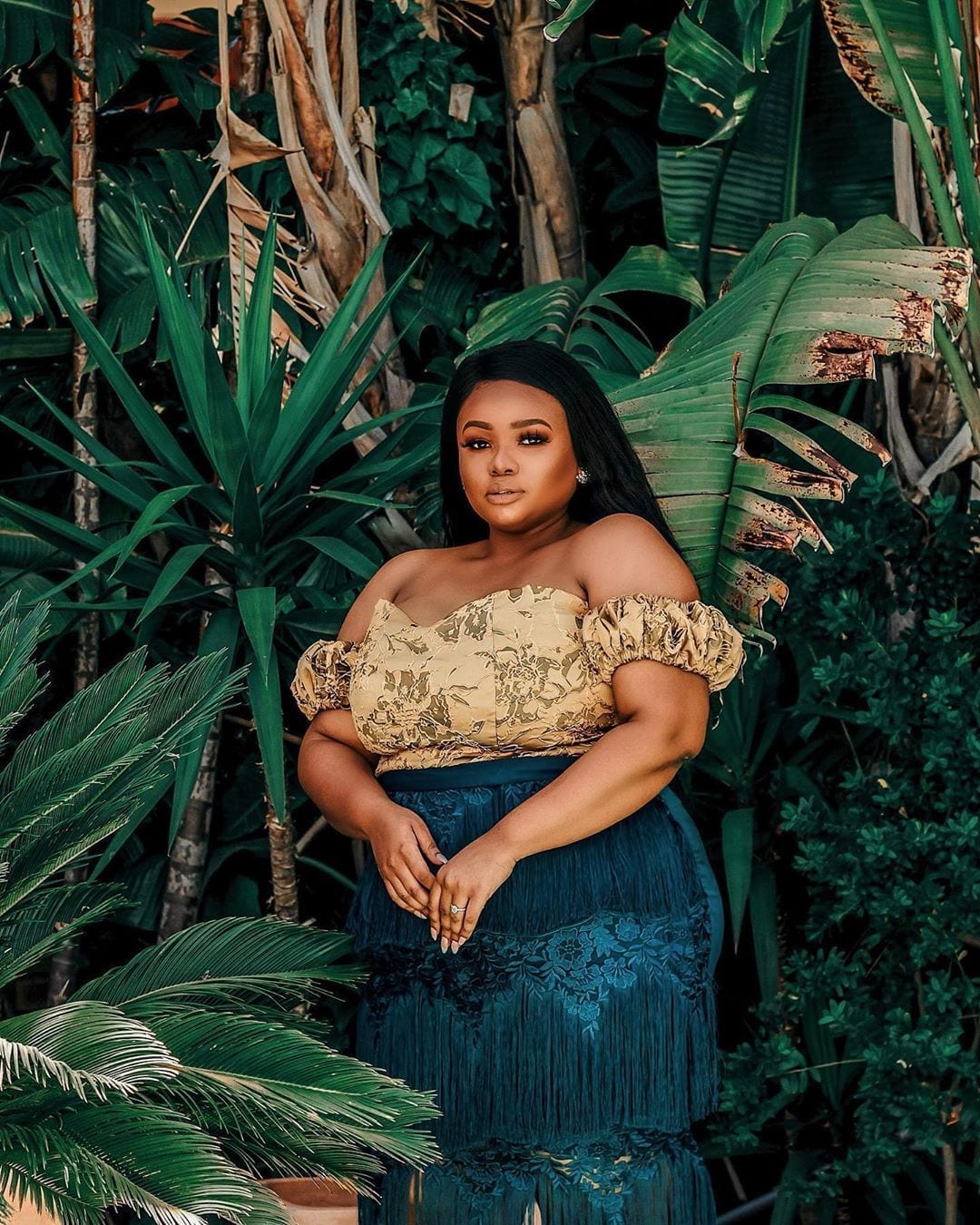 ↓ 23 – Nomali
Nomali is another curvy African model who is a source of inspiration for so many. She is a source of motivation for people who lack self-confidence because of their plus size figure. Apparently, as from Instagram, she lives a very luxurious life. She is a lifestyle influencer, writer, and blogger as well. One must follow her to get more insights and helpful tips from her. She is beautiful just in the way she is.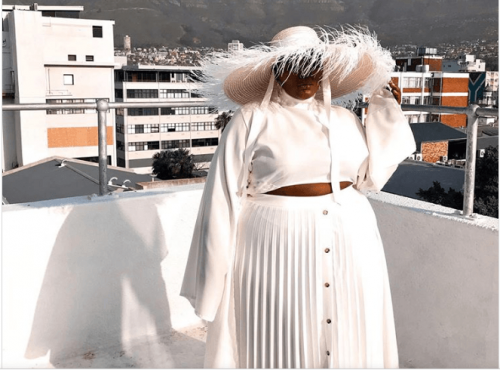 ↓ 21 – Itumeleng Bokaba
Itumeleng is another famous public figure in Africa. She has outshined everyone and proved the world that curvy women are beautiful and talented at the same time. Her work speaks on her behalf. She is a huge inspiration for all full-figured women out there.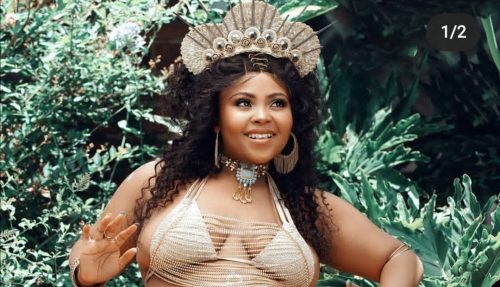 Also, check out Beautiful Ankara Gown Styles
↓ 20 – Resego Tshabadira
Resego Tshabadira is a curvy model of South Africa. She is one of the most beautiful women a person can ever meet. She is a gem inside out. She is a video vixen, a model, an influencer, and an Instagram figure as well that supports physical fitness. She is the believer of "having a healthy body instead of the perfect body."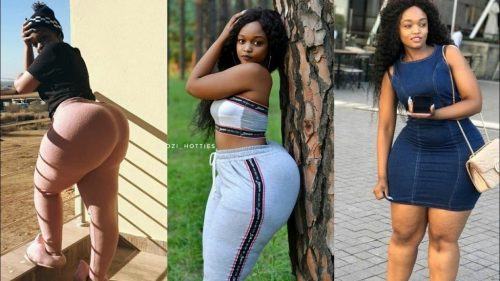 ↓ 19 – Lesego Legobane
Lesego Legobane has apparently been body shamed a lot. But it has never stopped her from being who she is and embracing her self. She is a big hit on Instagram as well. Also, she never fails to stun her fans and followers with captivating pictures and some great style inspirations. She and her work is the reason why curvy women are more appreciated in this industry. She is truly a gem.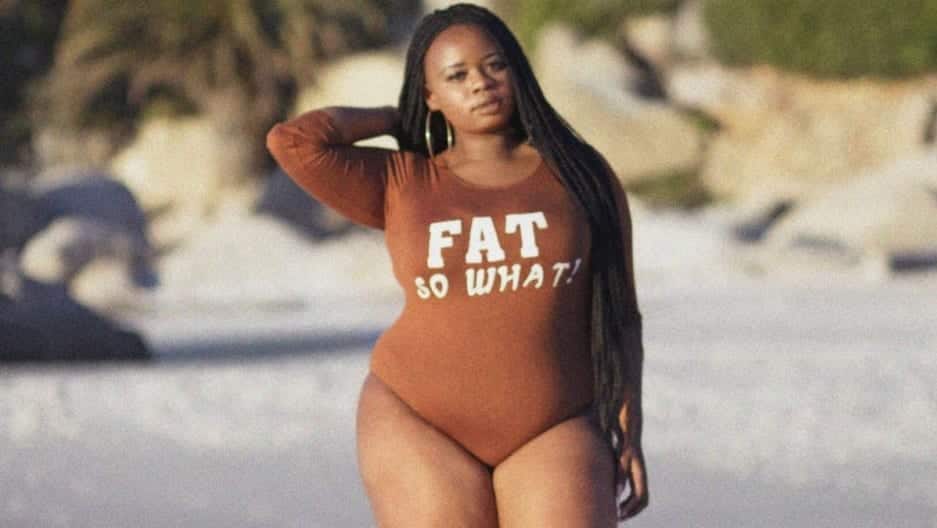 ↓ 18 – Lala Tsabalala
Lala says that being a curvy model has never been easy for her. She had to take a very long road to reach where she is today. But now she is a tough competition for many in her fields. She has her own statement style, which makes her even more unique. She is the living example of "live your life and let others live." Her hairstyle is worth drolling over. Such a powerful lady!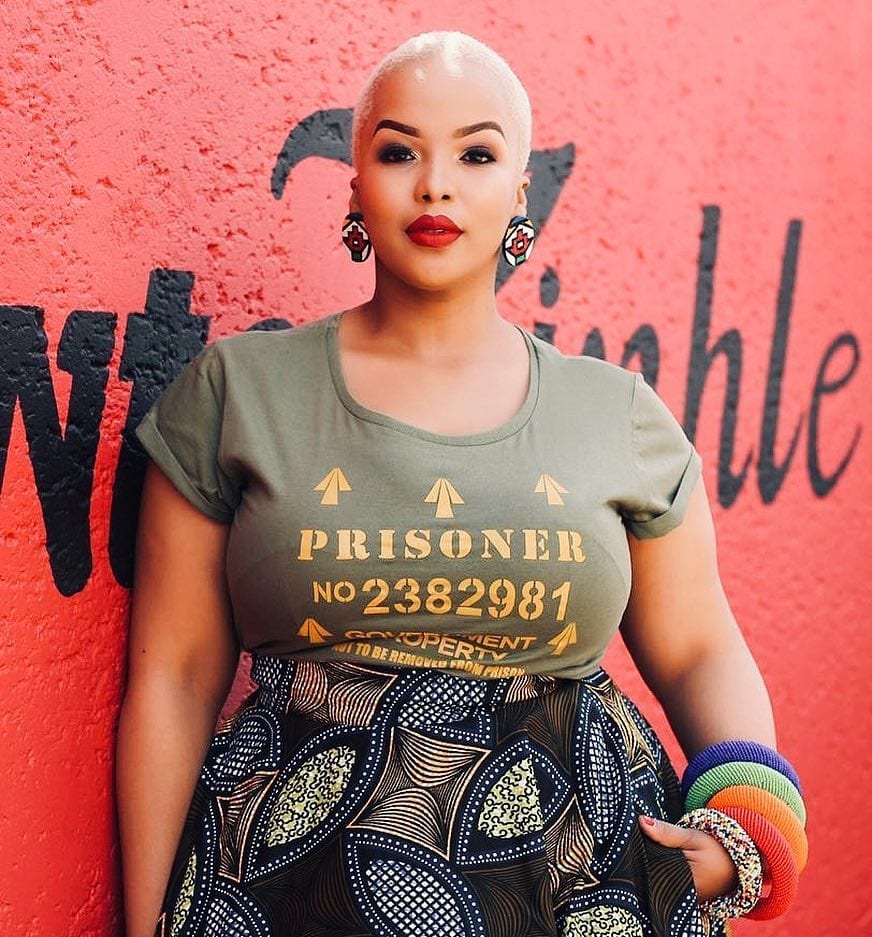 ↓ 17 – Marciel Hopkins
If you want to look up to someone who can make you believe that the modeling career is worth a shot, then look up to none other than the south African diva Marciel Hopkins. She is gorgeous, whether you talk about her curves, her skin tone, her facial features, her hair, or her personality in general. She is one of the most impactful full-figured models of Africa.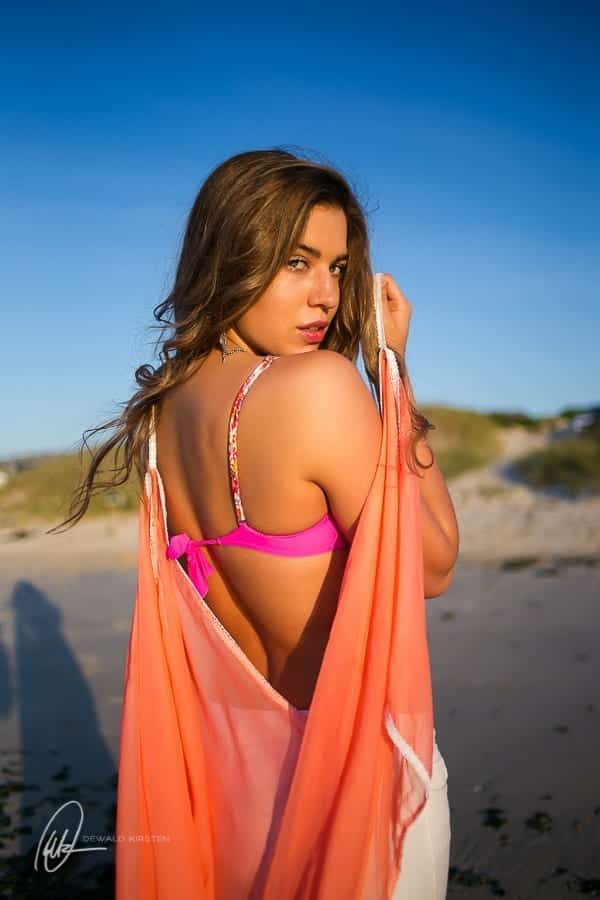 ↓ 16 – Yoliswa Mqoco
Yoliswa Mqco is a super hit plus curvy African model. She isn't only seen on the ramp but is a very active Instagrammer as well. She slays in every outfit and every picture. She is a Jo'burg based fashionista and a head-turner for sure. Also, she is an inspiration for all the upcoming models.
↓ 15 – Teiko Dornor
She is also the organizer of "Miss Plus Africa" and has her blog where she gives great tips and inspirational words for all the plus size and curvy women out there. Also, take a look at some Elegant Plus Size Work Wear Outfit Combination Ideas. Her motto is to give confidence to every girl and to make them look past body size because a person's nature and personality are what truly matters rather than body size and image.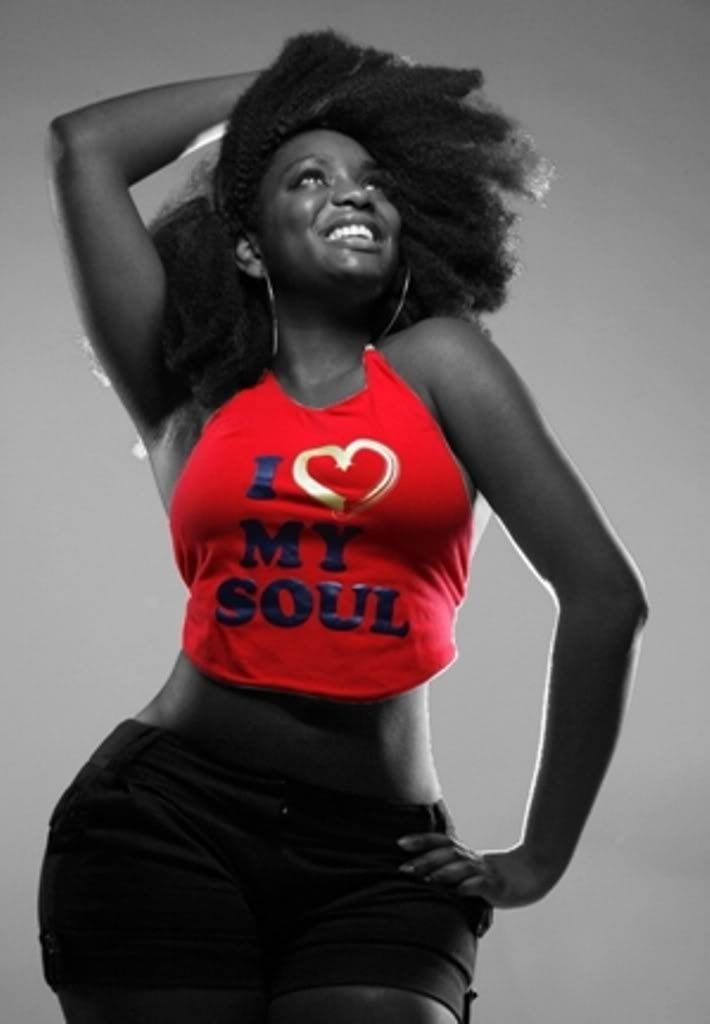 ↓ 14 – Toccara Jones
This girl was the very first plus-size model who went on to compete in "America's Next Top Model." Her curves have made her a favorite of many people, including celebrities like Lil' Wayne. She is struggling very hard to help women oppose to body shaming and bullying.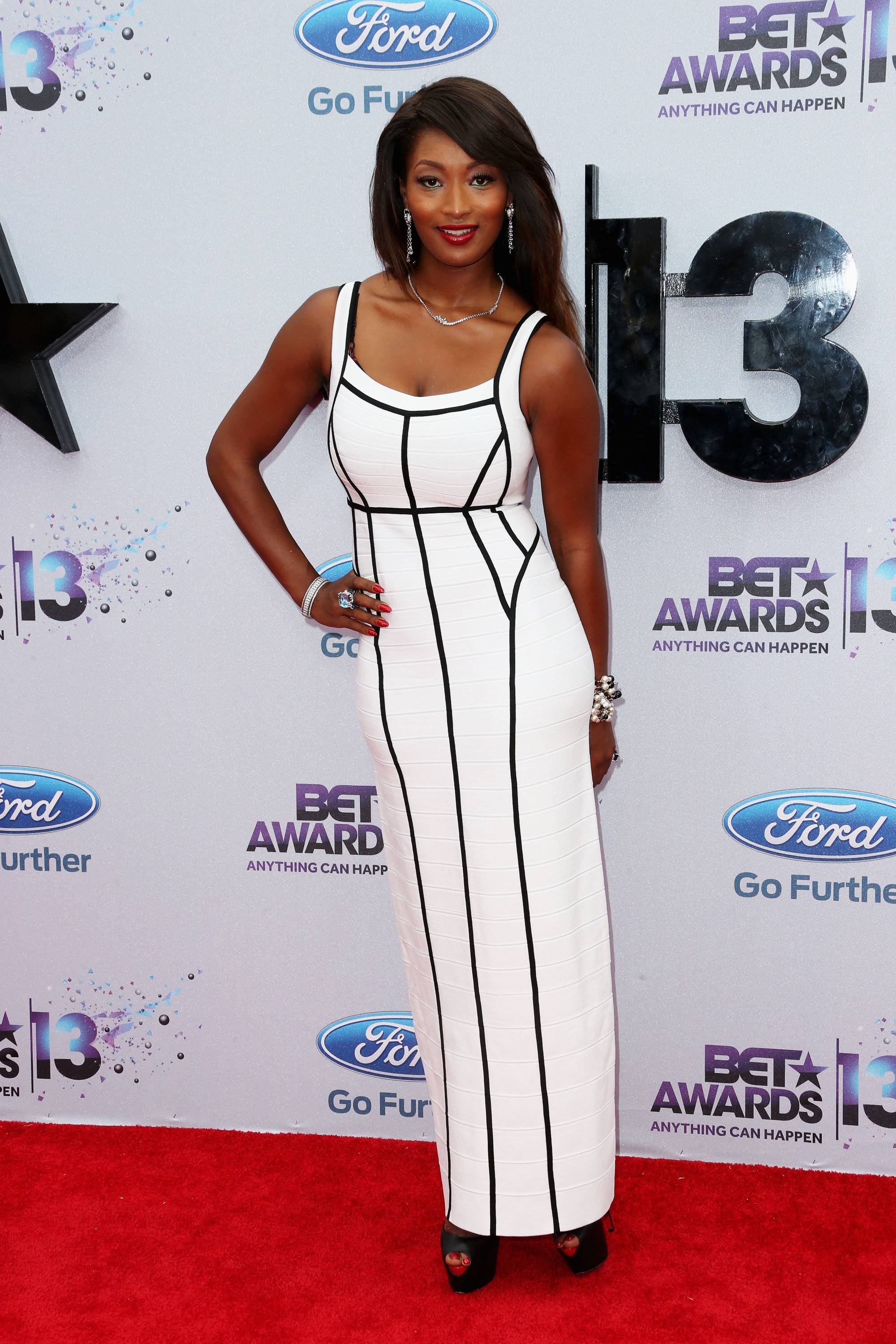 ↓ 13 – Chenese Lewis
The first-ever Miss Pluss America. She surely is a beautiful lady who proves that beauty comes in all shapes and sizes. So no matter what your size, stay beautiful and stay confident. She is also a fashion pioneer and has been recently featured by Bustle amongst the "7 Plus Size Fashion Pioneers who are way ahead of their time."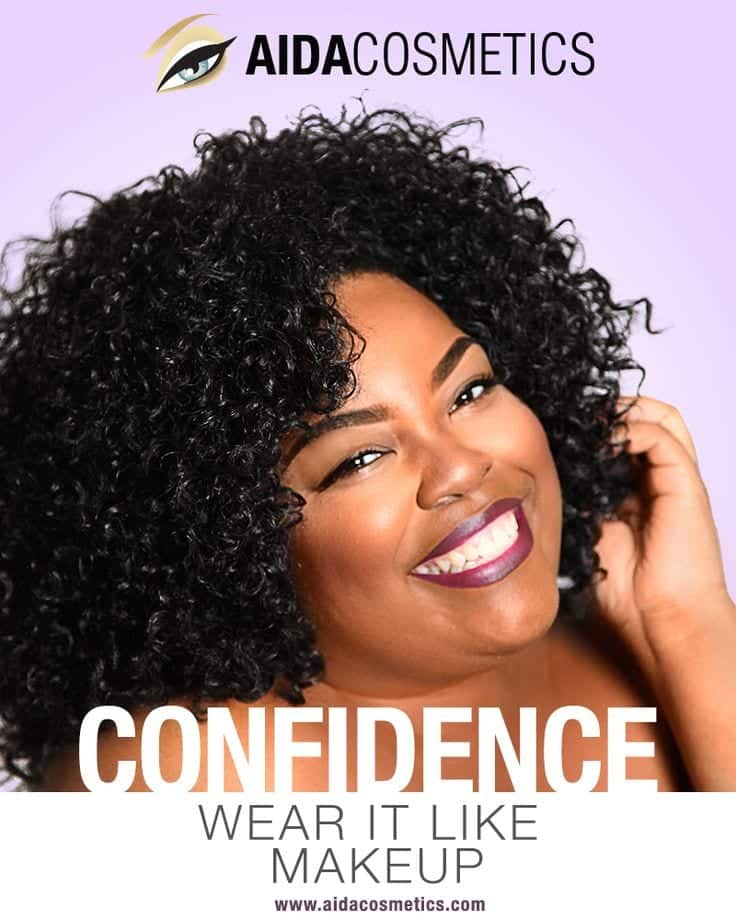 ↓ 12 – Anansa Sims
One of the hottest plus-size models ever seen. She's the daughter of the famous supermodel Beverly Johnson, so modeling and beauty surely run in her genes. Her beauty, her career, and even her love life with the former footballer David Patterson is inspiring. Also, take a look at some chic plus size winter outfits for curvy women.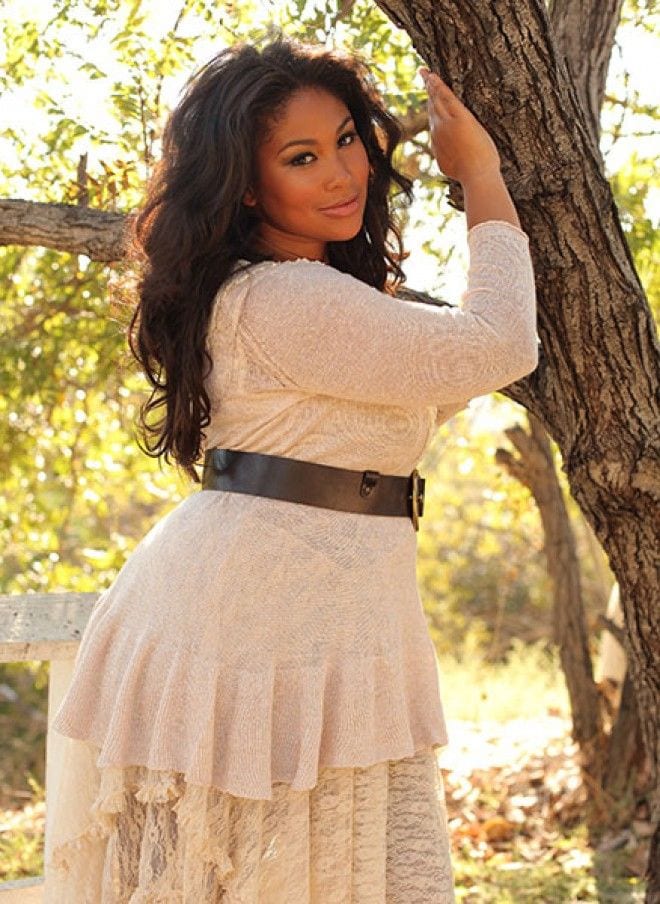 ↓ 11 – Alex LaRosa
Alex LaRosa is a plus-size model. She became a model about nine years ago. She was inspired by the plus-size model that she saw on the online store, so one day she decided to become one herself and ended up sending her pictures to Torrid. She has been on the runway for purple dive designs, curves, Ashley Stewart, etc.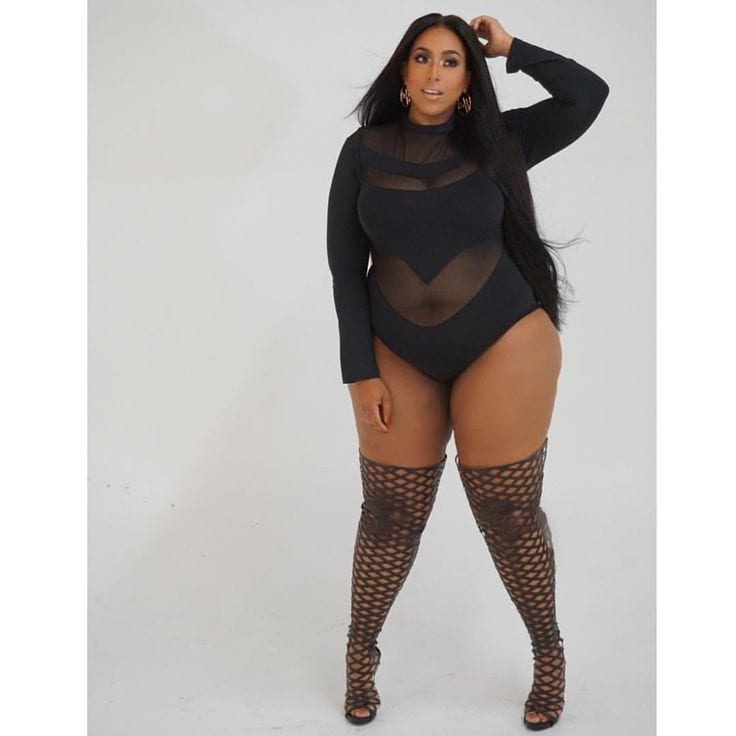 ↓ 10 – Summer Wayans
Summer Wayans is from a well – reputed Wayans family. She has done a bachelor's in psychology along with a master's in clinical psychology. She is a model who is known for her plus size and confidence. Along with modeling, she is also a philanthropist.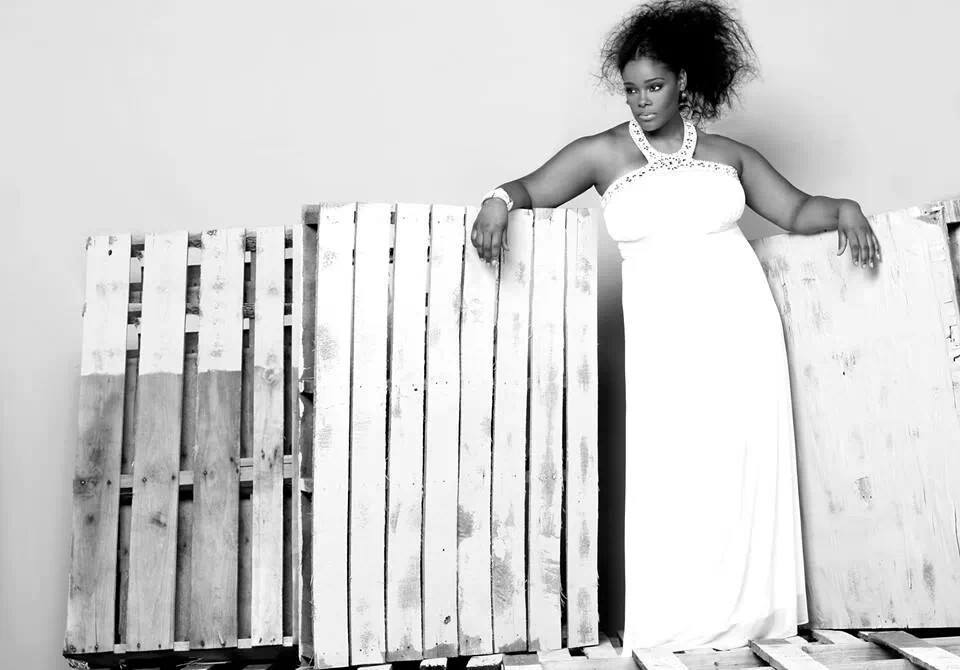 ↓ 9 – Shalon Dozier
Shalon Dozier is another huge name in the plus-size model industry. She was discovered in 2007 by Torrid while they were on their model search. Along with modeling, she has just started her career as an actor and will be a cast member on a new upcoming show on BET. She is changing the definition of the fashion industry by her remarkable work as a plus-size model.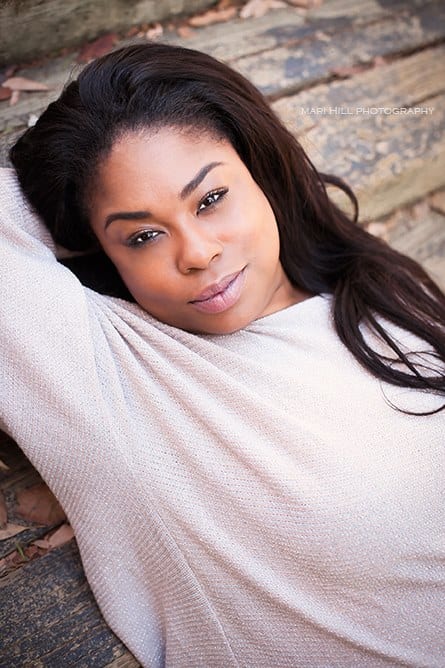 ↓ 8 – Ariel Brownridge
Ariel Brownridge 21, is a fantastic plus-size model from Virginia. She submitted her portfolio to a magazine model search but could not win it although she made it successfully to the finals. She has now signed up with Dorothy Combs Models. According to her, she loves her curves, and every girl in this world should be proud of their curves too. Her simple trick to make her curves look sexier is to wear black clothing to make curves look more flattering.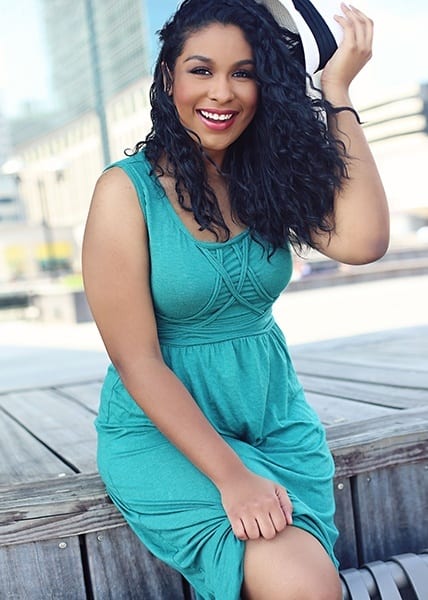 ↓ 7 – Sommer Green
You can see how beautiful these plus size women look, no matter what outfit style or what color they wear. They can carry it all so well and look beautiful. They are proof that beauty is not restricted by color or size.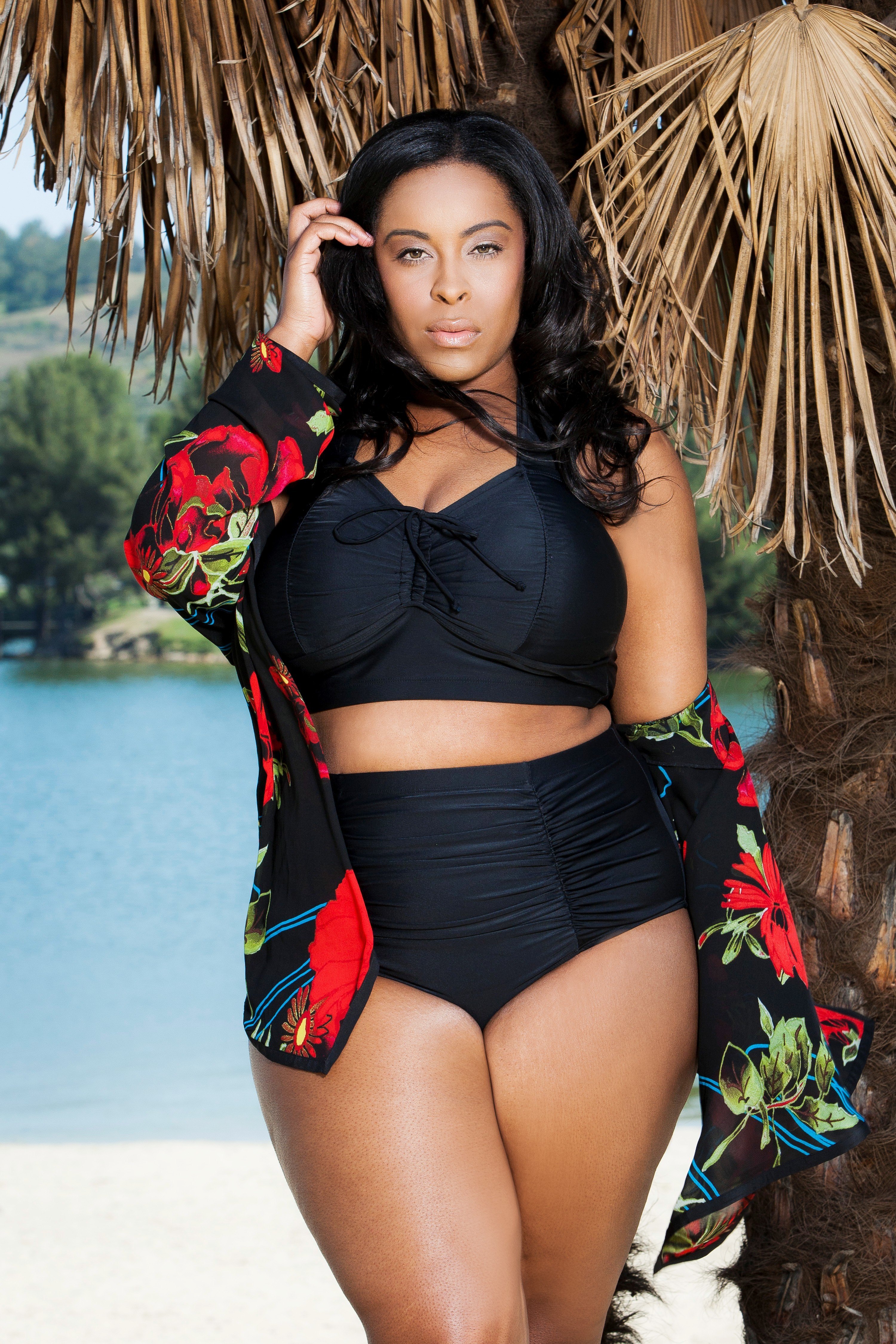 ↓ 6 – Samantha Lebbie
Definitely, one of the most beautiful plus-size models ever seen. She became a model to fulfill her dream of empowering other women and giving them the confidence to embrace their color as well as their curves. According to her, for being a successful black plus-size model, confidence is everything!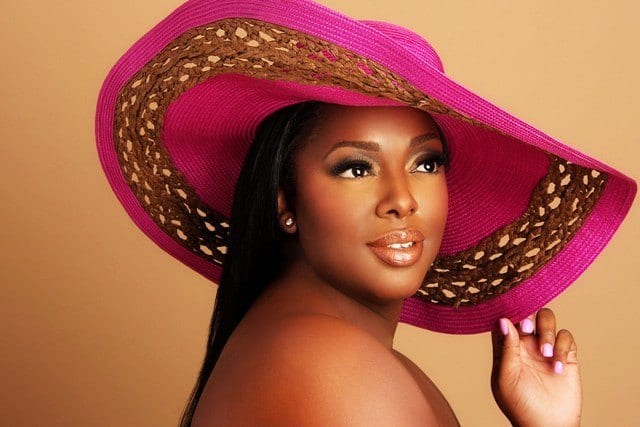 ↓ 5 – Brittnie Scurry
Another beautiful face, whose acceptance, confidence, and self-esteem have made her rise to the top. Also, take a look at the 12 hot plus-size street style fashion ideas for this season
She started her modeling career when she was only 13 but had to leave modeling because of her studies. After she was done with her college, she was a size four and thought she could never continue doing modeling again, but later on, she proved herself and everyone wrong.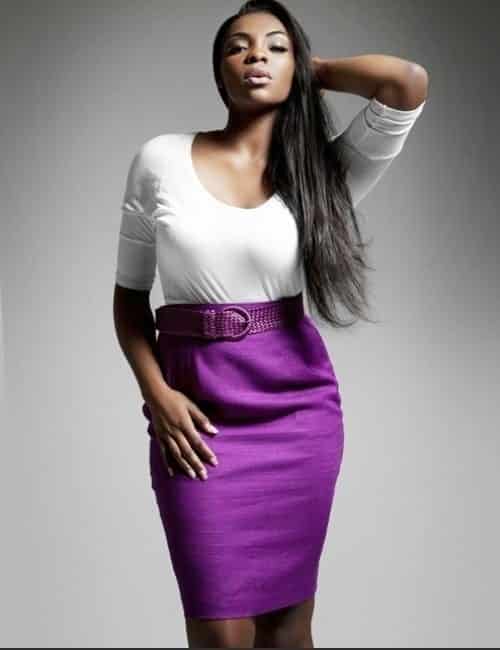 ↓ 4 – Schnaya Pamplin
Schnaya Pamplin is another inspiring African model. She recently came in the fashion industry but has immediately made die-hard fans and has become the voice of plus size women who are battling against body shaming.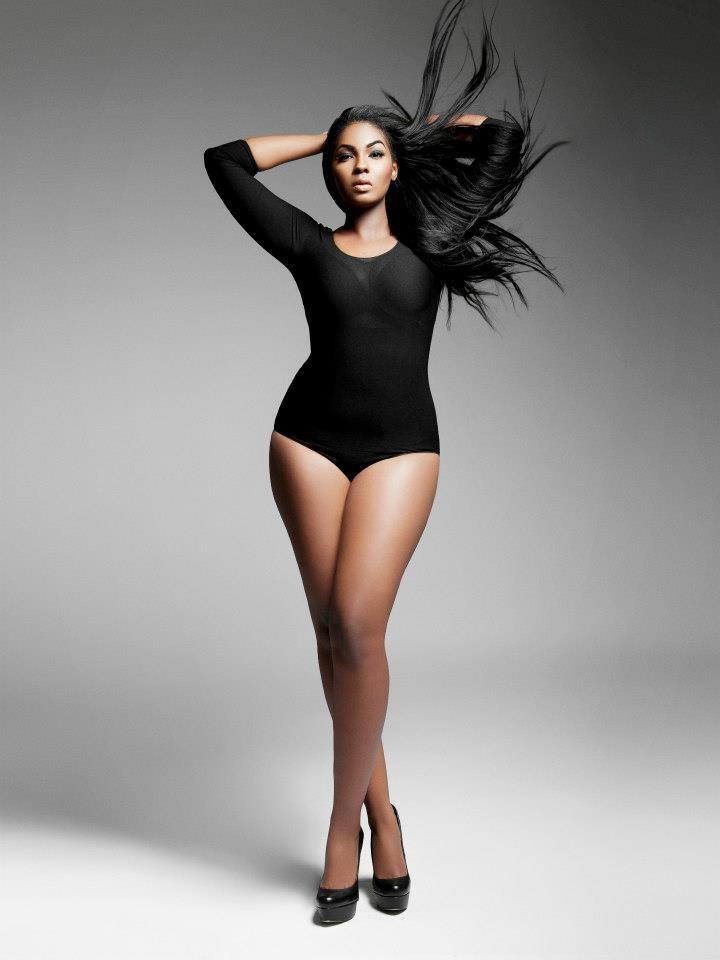 ↓ 3 – Victoria Lee
Victoria Lee is an internationally known plus size, beautiful supermodel. Victoria Lee is the first model to showcase the new plus-size line at new york fashion week. She has worked with a lot of brands, for example, Saks, Old Navy, etc. Other than that, she has also been a part of a lot of renowned magazines from around the world like Glamour magazine, Essence magazine, etc.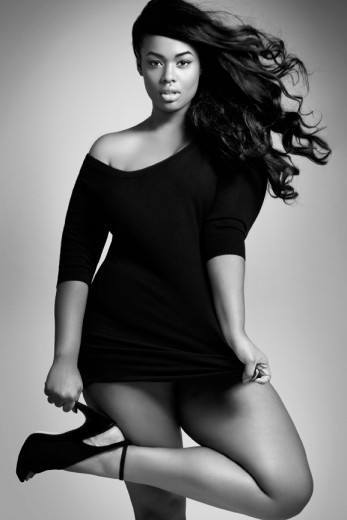 ↓ 2 – Essie Golden
Essie Golden is an inspiring plus-size model and an advocate. She is the voice of the plus-size community. She is a blogger and has launched her very own fashion brand. Previously she has done collaborations with different significant brands like Macy's, Lane Bryant, etc. According to her, modeling has helped her to overcome the body issues that she was facing herself.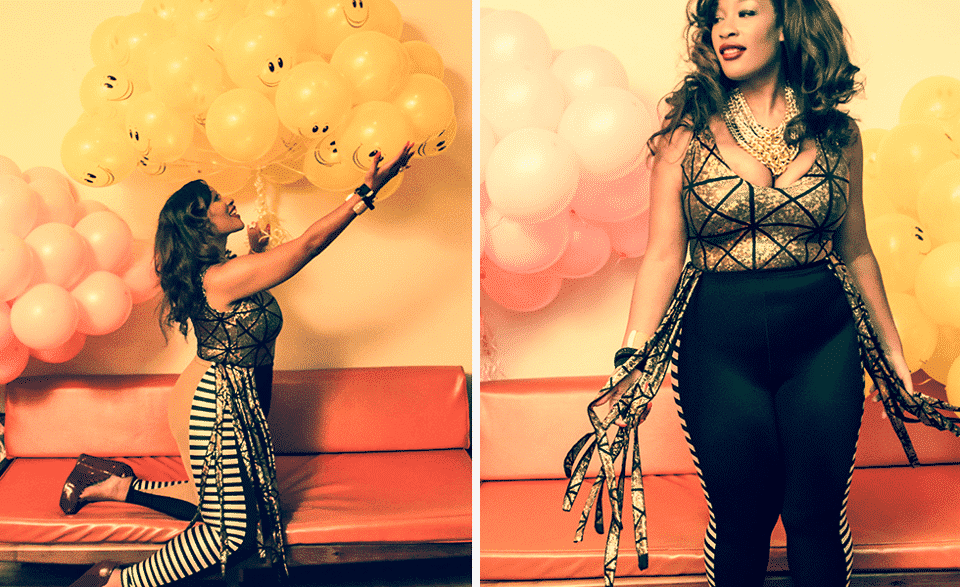 ↓ 1 – Jamil Kali
An inspiring plus-size model who is often seen or heard fighting for justice for all the plus size women.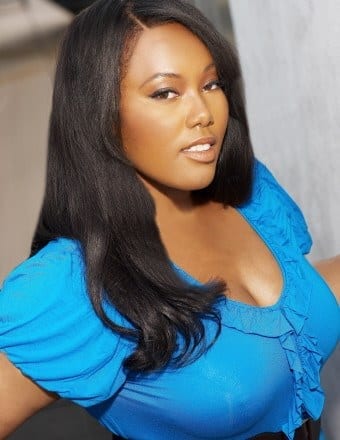 Frequently Asked Questions
Q.

What size are curvy models?
A. Women between sizes of 6-12 are usually considered curvy or full-figured.
Q.

How do I style a curvy figure?
A. One pro tip for styling a curvy figure is that wear whatever you are confident and comfortable in. If you are not proud of what you are wearing and how you are looking, you will never look good. Embrace your selves, put on your favorite outfit, and let the world see the big smile of yours. For more ideas, have a look at our earlier post on Best Plus Size Pants For Curvy Women To Buy This Year.
Q.

How is it like to be an African full-figured model?
A. The full-figured African models, while sharing their journeys, have often stated that it wasn't easy for them to establish themselves in the industry. It was a cycle of bittersweet memories. They have faced discrimination, they have been looked down at, but they are glad where they are now. They say they are proud of themselves and how far they have come.
Q.

What change have curvy African women made in the modeling industry?
A. One thing that these strong, beautiful full-figured African models have changed in the industry for sure is that they have paved roads for the next plus size girls who want to become models. They have proved themselves with their talent, confidence, and phenomenal skills that they are as great and as capable of being in the industry just like all zero sized models. They, with the exceptional performances, have minimized the discrimination in the industry, and designers, aren't afraid of giving them opportunities. In fact, people who cast and hire plus-sized models are praised and appreciated more.