Outfits for Big Busted Ladies – It is important to remember that certain fabrics, styles, patterns, and shapes will suit and complement certain figures. This is also the case when it comes to bigger busted ladies. This article will cover ideas on what to wear if you are a big busted lady. Must explore a vast range of plus size women fashion for all season and occasions of outfit trends.
Outfits Ideas

Heavier busted women will benefit greatly from a less cluttered neckline when it comes to dresses. Necklines such as halter necks and high tops will ruin a figure and make shoulders look bulky. Instead go for a scoop, or V-neck shaped necklines as these will give a more of a slimming shape and accentuate a heavier bust beautifully. In some cases, it is possible to get away with a cute keyhole neck.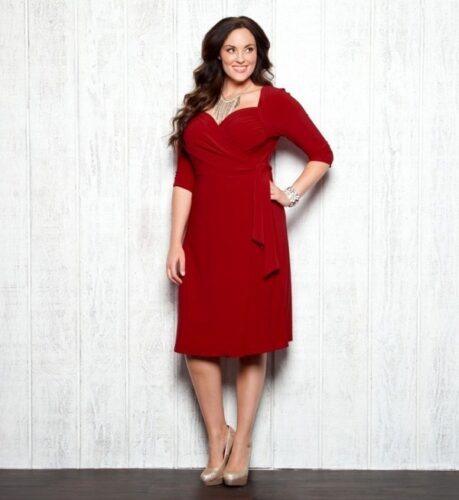 If choosing this style, do not add any necklaces as the keyhole frame will be enough. Dress shapes to go for include the cute, sophisticated, and stylish wrap-around look. Via. This style of dress will follow the natural curve of your body shape and create a gentle sweep around the waist, which in turn will give you a great silhouette.
With dresses and tops, try to steer away from baggy clothing. A heavily busted lady will be in danger of losing body shape and will just achieve a block image. As an alternative, go for fitted clothing such as nicely tailored blazers and jackets or cinch in the waistline with a belt or even a tasteful corset.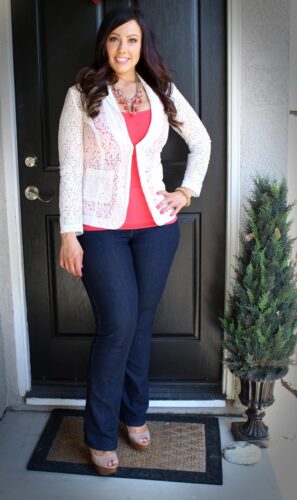 via. Not only will fitted blazers and jackets shape your waist, but they will also frame your chest beautifully without looking too much. Even a belt and jacket with a nice maxi dress or A-line dress will look amazing on a well-endowed lady.
Clothing to avoid includes items with a plunge neck. Plunge necks will encourage way too much attention on your chest and away from your facial features and legs. Horizontal stripes are suggested to be avoided due to them creating a wider image. However, because of the wide choice of stripes, some broad, some slim, some broken, it is dependable on body shape and also personal preference.
Accessories and Tips to Consider

As mentioned previously, belts are an excellent accessory for cinching in the waist and creating a shape which is essential for a full-fronted lady. Via. What size belt depends on the ladies waist height. All items of jewelry are acceptable but shy away from long necklaces! Long necklaces will never sit appropriately on full chested ladies, and you will be forever trying to straighten them out. So instead, opt for a shorter, fuller necklace. This will add colour, flair, and shape, whereas a long necklace won't.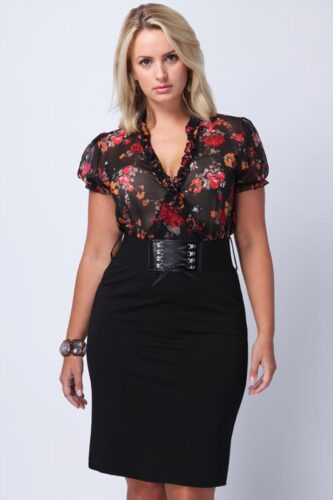 Why not have a look at the following images, including some of the celebrities who have a lot to flaunt.
Dressing  Style Tips for Women with Large Breast.
V-Neck Outfits
 Business Style
 V-Neck Belted Dress
 Casual V-Neck Top
Jacket and Blazer Ideas
Three Quarter Sleeved Jacket – Spring Outfit Combination
 Fitted Leather Jacket for Black Curvy Women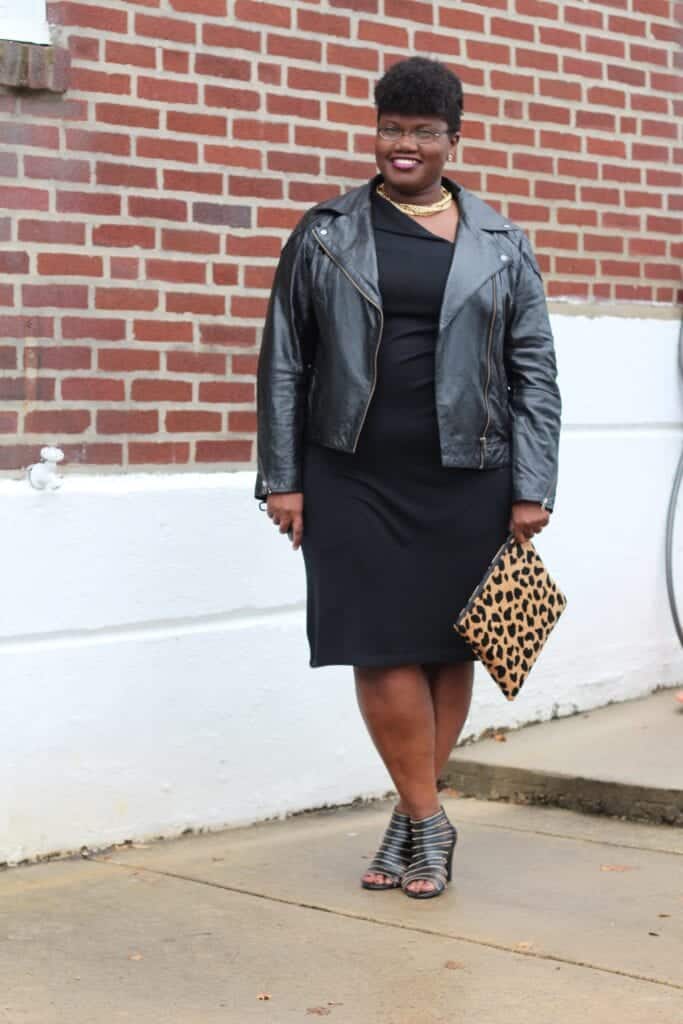 via
 Fitted Fabric Cardigan- Winter outfit
 Denim Jacket with Skirt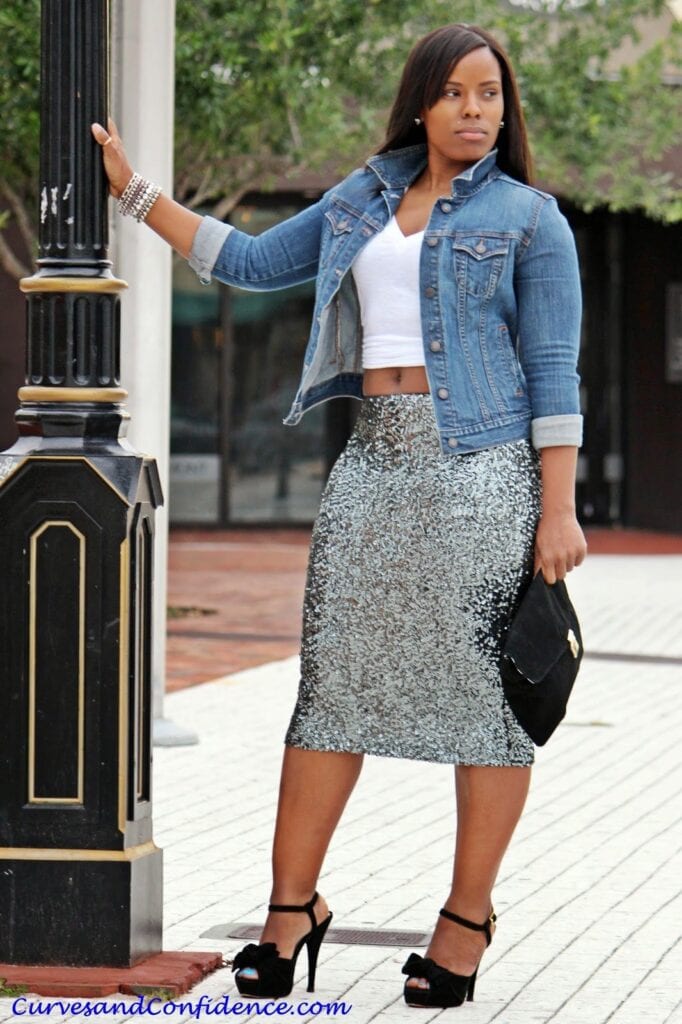 via
Wrap Style Casual clothing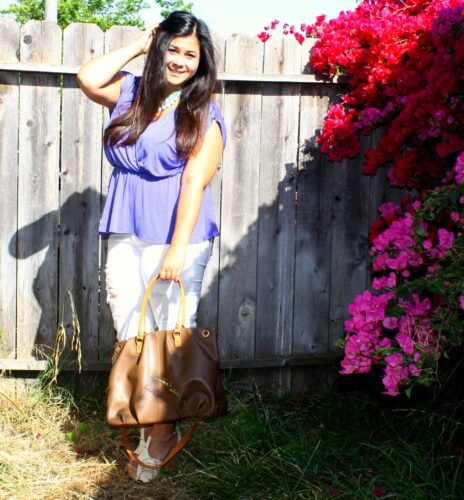 via
 Street Style- Must check street style outfit ideas for plus size women
 Beach Style
 Summer Fashion Idea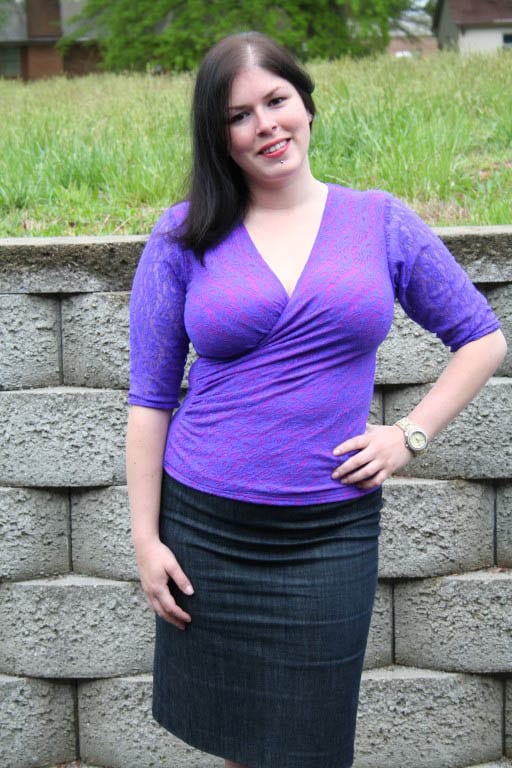 via
 Celebrities with big boobs Dressing Style
Christina Hendricks with a Wrap Dress
 Scarlett Johansson Rocking a Tan Leather Jacket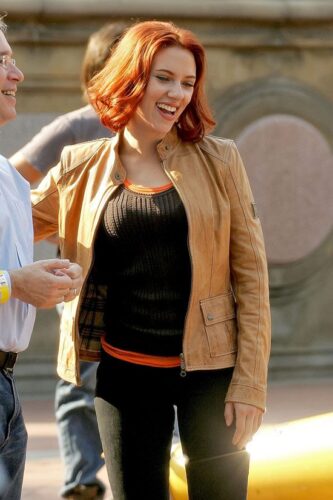 Kelly Brook with a Waist Belt and Floral V-Neck Dress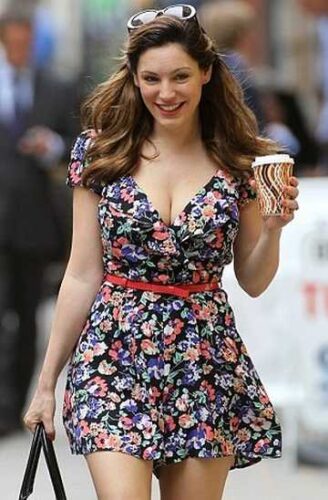 Kim Kardashian in an Asymmetrical Belted Dress