Are you looking for best Plus size Valentine's Day outfits?  The most difficult situation is when you are confused what to wear on the Valentine's Day.Therefore we will make it easier for you to decide your outfit for that special day.We will show you some sexy outfits for Valentine's Day plus size girls can wear. You can easily find dresses for party wear, casual date, formal date, valentine's lingerie etc.
You can easily find dresses for party wear, casual date, formal date, valentine's lingerie etc. You can also view our previous post about romantic and cute Valentine's Day outfits for teen girls. With so many stunning dressing styles you can now easily select from the available plus size fashion dresses for Valentine's Day. Have a wonderful time with your loved one and make his day special.
We always keep bringing some great outfit ideas for plus size women. As the day is approaching, you must surely plan for the special day. Whether you decide to go out with your friends and party all night, or whether you plan on going for a romantic dinner date with your boyfriend.Plus size ladies are usually worried what to wear for valentine's day party and how to wear. A simple advice or a tip for them is that you should wear something that flaunts your curves. Gowns, Formal outfits, peplum tops with jeans, skirts with loose shirts etc. all are in fashion. You can pick any outfit that suits your body.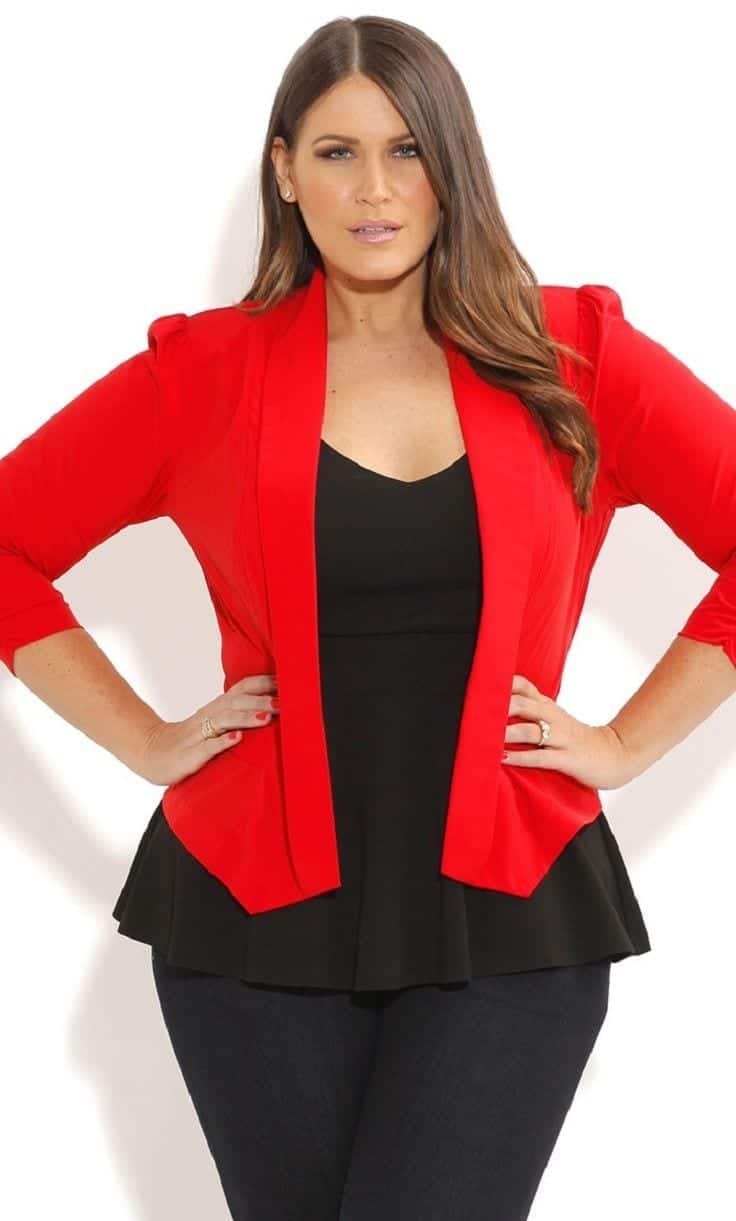 What do you think of fancy dresses? Want to wear cocktail dresses or party dresses on a special night. Then don't waste time and have a look at the pictures below.Wear these outfits with your loved one and impress him. If you plan hanging out with your girls gang then you all can wear a similar style dresses. We have sexy Valentine's Day outfits for all the plus size ladies.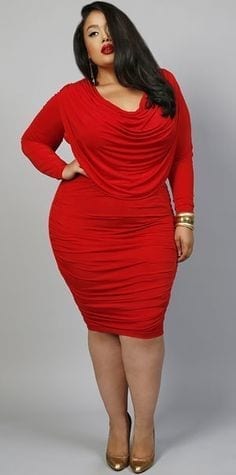 A red gown would be perfect for a plus size lady. It will flaunt your curvy body and make you look feminine. Since red is the color of love, you definitely should buy them. If you plan on going out at night for a fancy dinner then you can look at Dinner Date Outfits-24 Ways to Dress Up for Dinner Date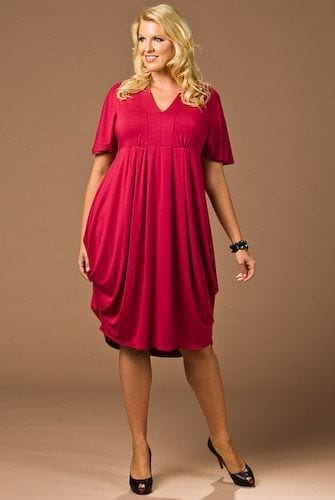 Plus size ladies have fuller stomach and hips, in that case you must go for one size above so that it doesn't look too fitted. Keep the dress size a little loose. So what would be a better way to look  smart?Start preparing for Valentine's Day and do your best to look good. No need to worry about the weight, we have picked up the best options for you all. Wearing accessories are must with the dress. Keep the jewelry very minimal. A good pair of earrings is must. You will look elegant.
From the following pictures, you can get a lot of ideas for plus size girls valentine's day. Choose the best outfit combination to make this day really romantic.
2018 Valentine's Day Style for Curvy Women
While the usual colors to wear on valentine's day and red, black, white and pink. It's always a good idea to go for something unique and different to make sure that your guy can't take his eyes off you. So if you wish to look unique, try pairing a dusty pink skirt with a grey top and a blazer of your choice. Finish it all up with hot pink lips and you'll fall in love with yourself!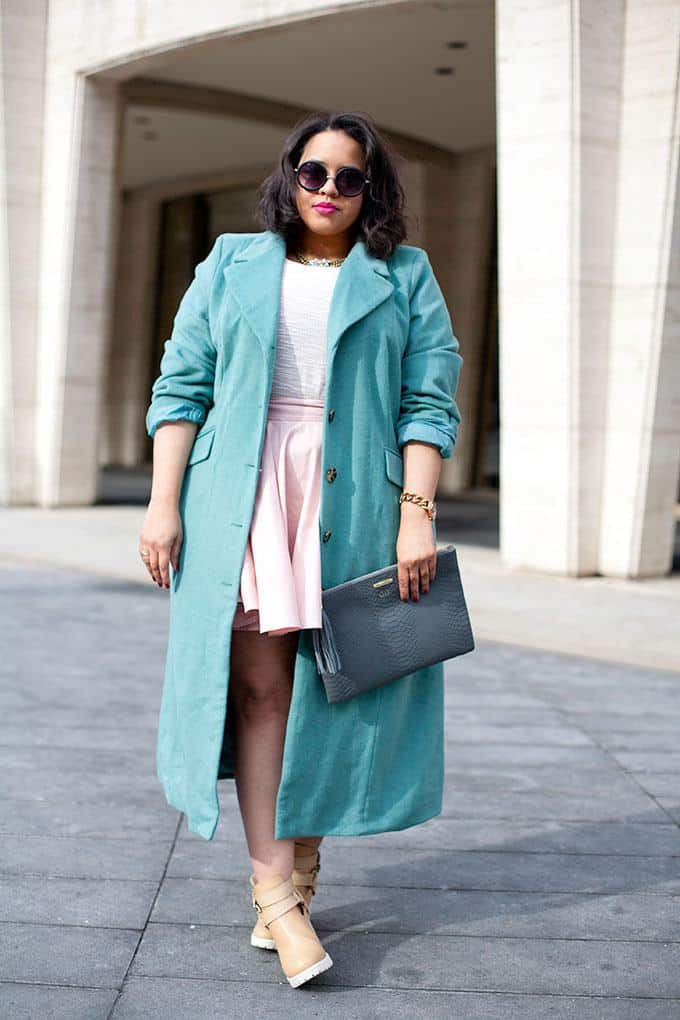 Via
 Plus size Lace Dress.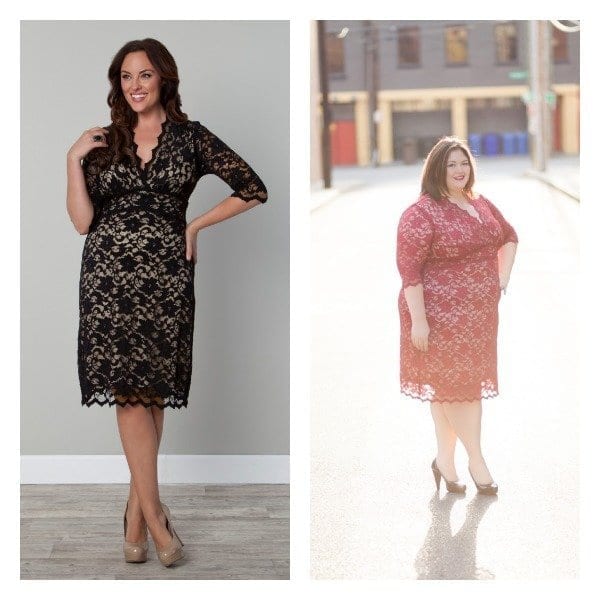 Plus size Short Dress.

 Plus size Maxi Dress.

Red Body Hugging Dress.

 Red top With Skirts.

Snowy Valentine's Day Outfit

Date at Home
It's always a good idea to avoid all the noise and crowds and instead have a nice and romantic dinner at your own place, or at your partner's. You two can cook together to make the night special and if you're not the cooking type then just order something in. Wear a Stylish Plus Size Peplum Tunic With Jeans or shorts to look hot and be comfortable too. Check out these 20 Cute First Date Outfit Ideas for Girls He will Love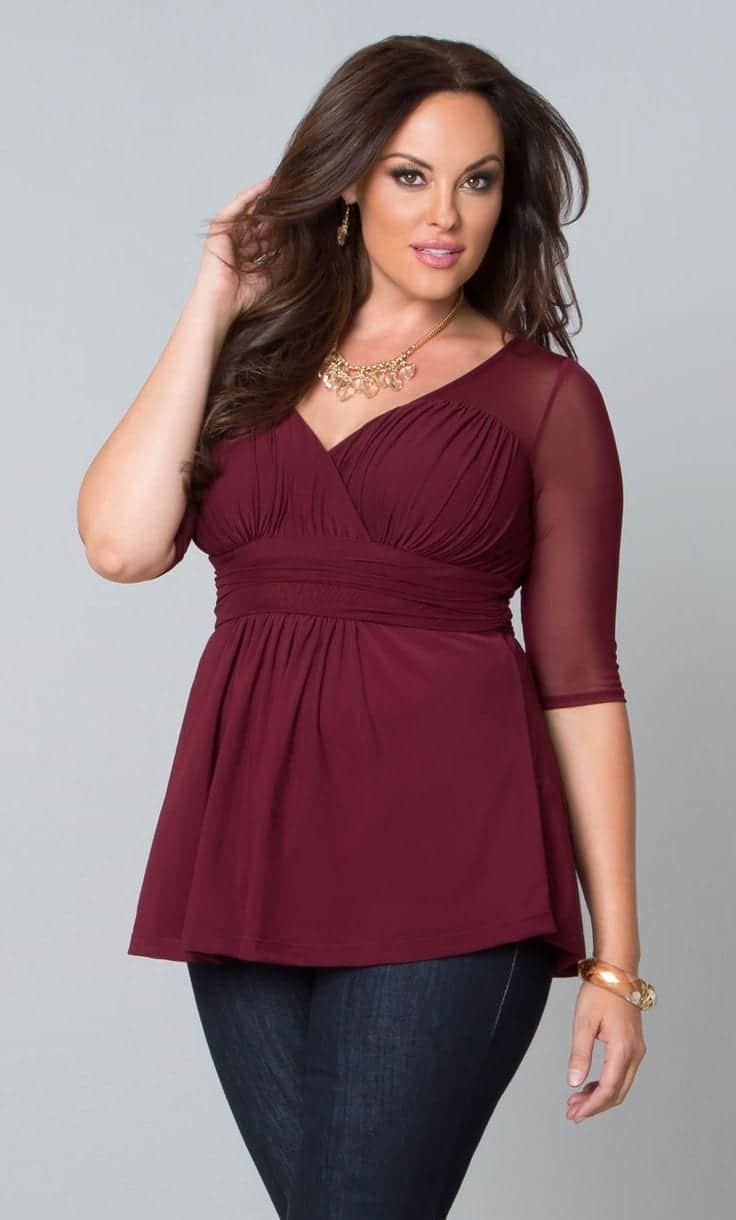 Step by Step Video Tutorial – Plus Size Valentine's Day Outfit Ideas
Peplum Tops for Movie Date
For more ideas, here are some awesome Movie Date Outfits; 20 Ideas how to Dress up for Movie Date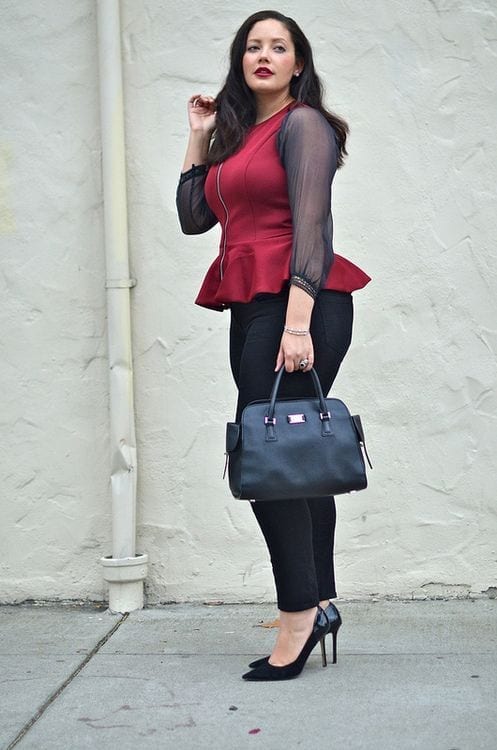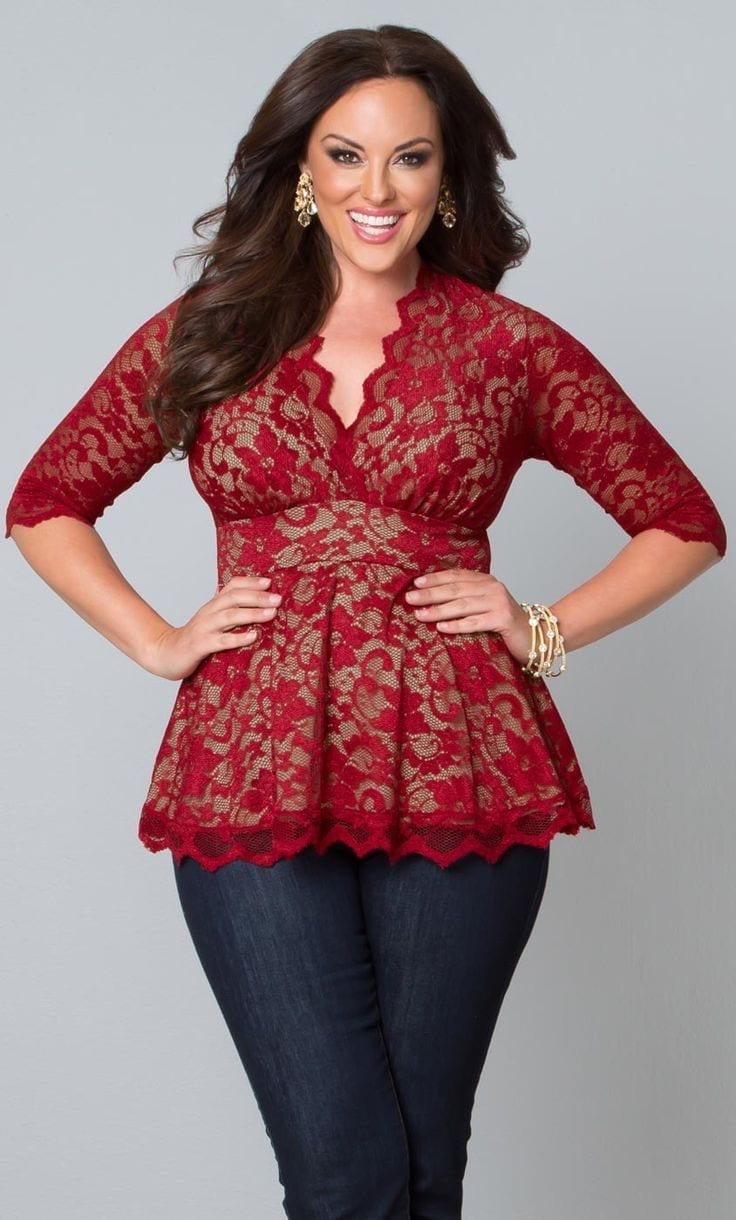 Black and White
Go for something unique and different, wear a black and white outfit with red lips to make a difference.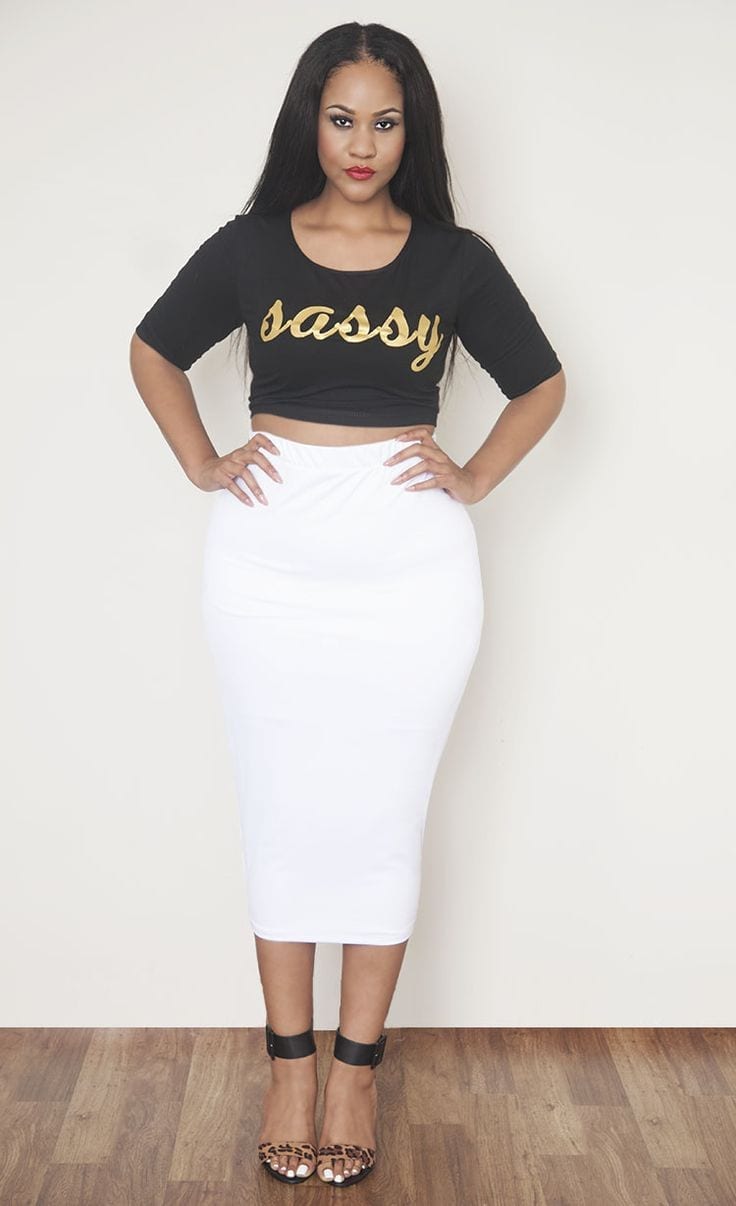 Celebrity Style Outfit for Valentine's Day
A red dress is always a great choice for Valentine's day and to prove this point we have one of our favorite plus size celebrities; Ariel Winter from Modern Family series. She was spotted wearing a red lace dress on her valentine's day date with Laurent Claude and we don't think we need any words to describe how hot she looked.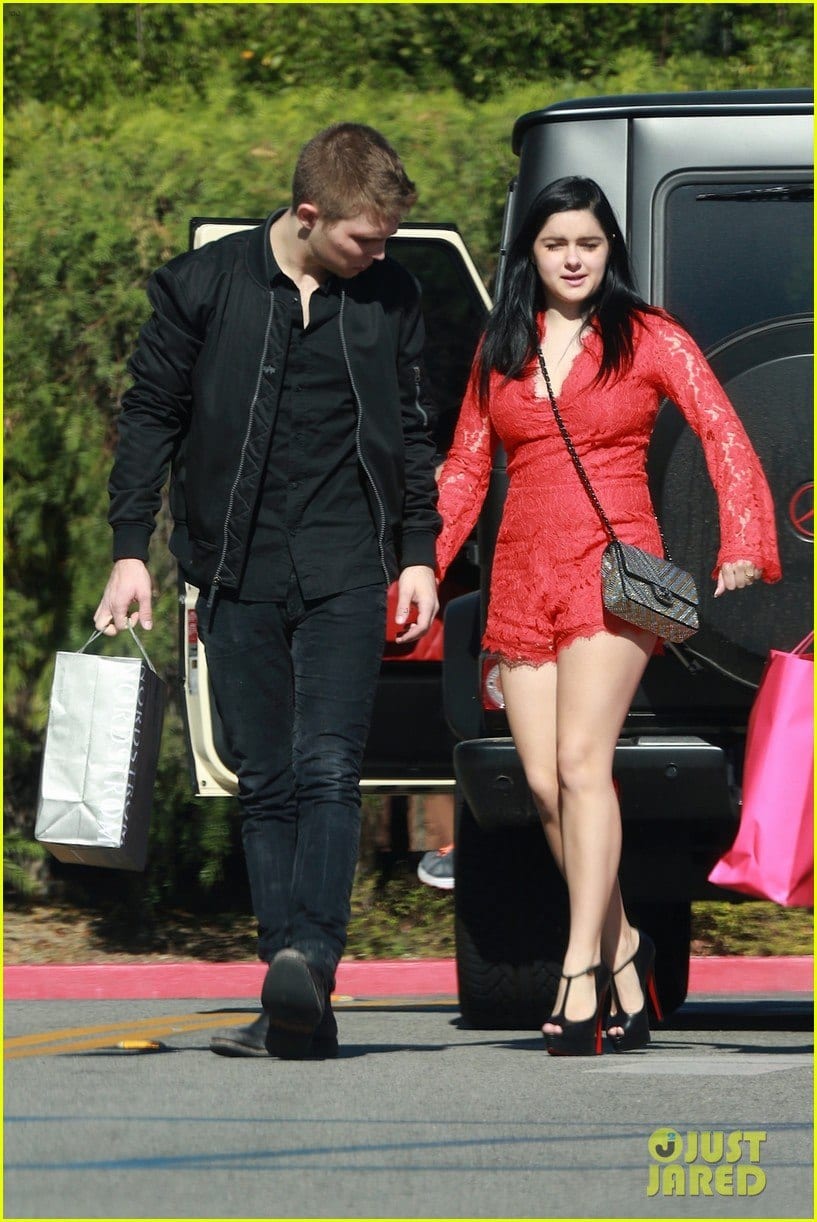 If you're not a fan of lace dresses then you can also go for one with nice cuts, but it's always important to get a well- tailored one to show off your curves perfectly.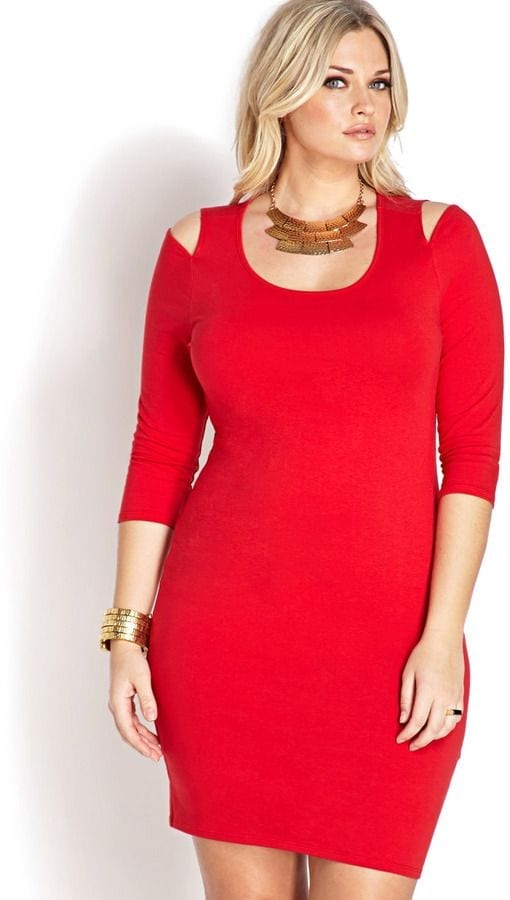 Work to Date Outfit
Many of us will, unfortunately be working on valentine's day so if you need something that you can wear to work and later on to your date night as well then why not try this look?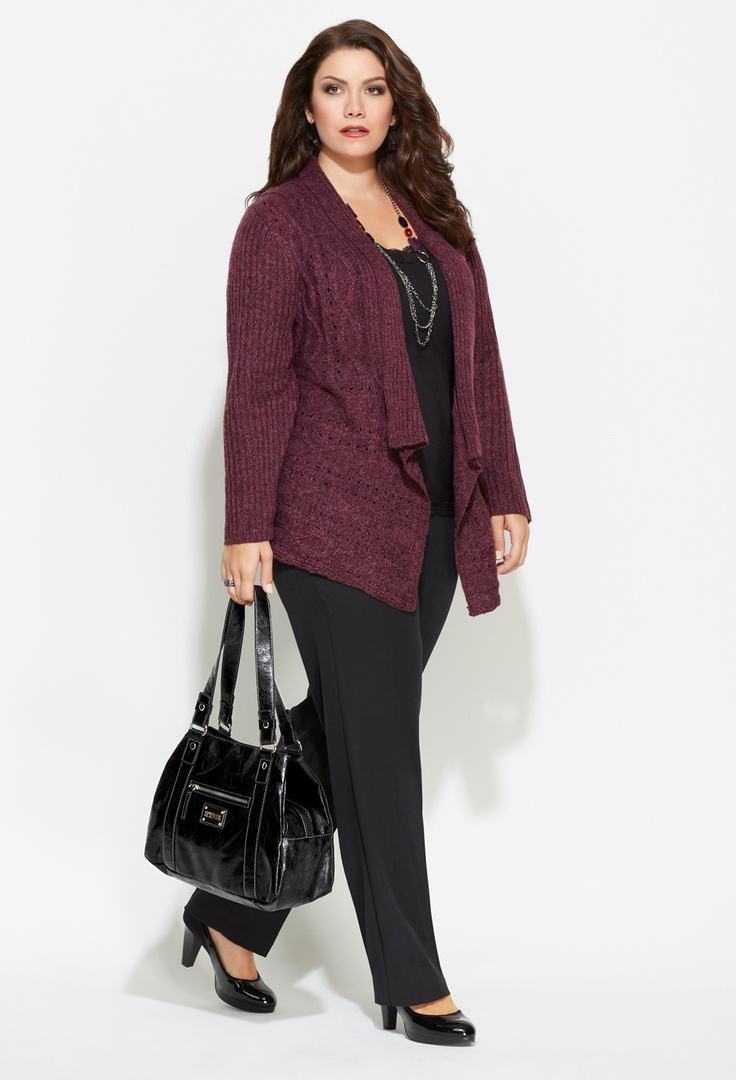 You can shop plus size fashion easily. A lot of markets and shops are offering some amazing collection of dresses. You can look around for these outfits at famous designer shops too.
Fancy Valentine's Dinner Outfit
Going to a posh place for valentine's dinner? You definitely need to look yur best and classiest then. Here are four sexy looks, which one would you choose?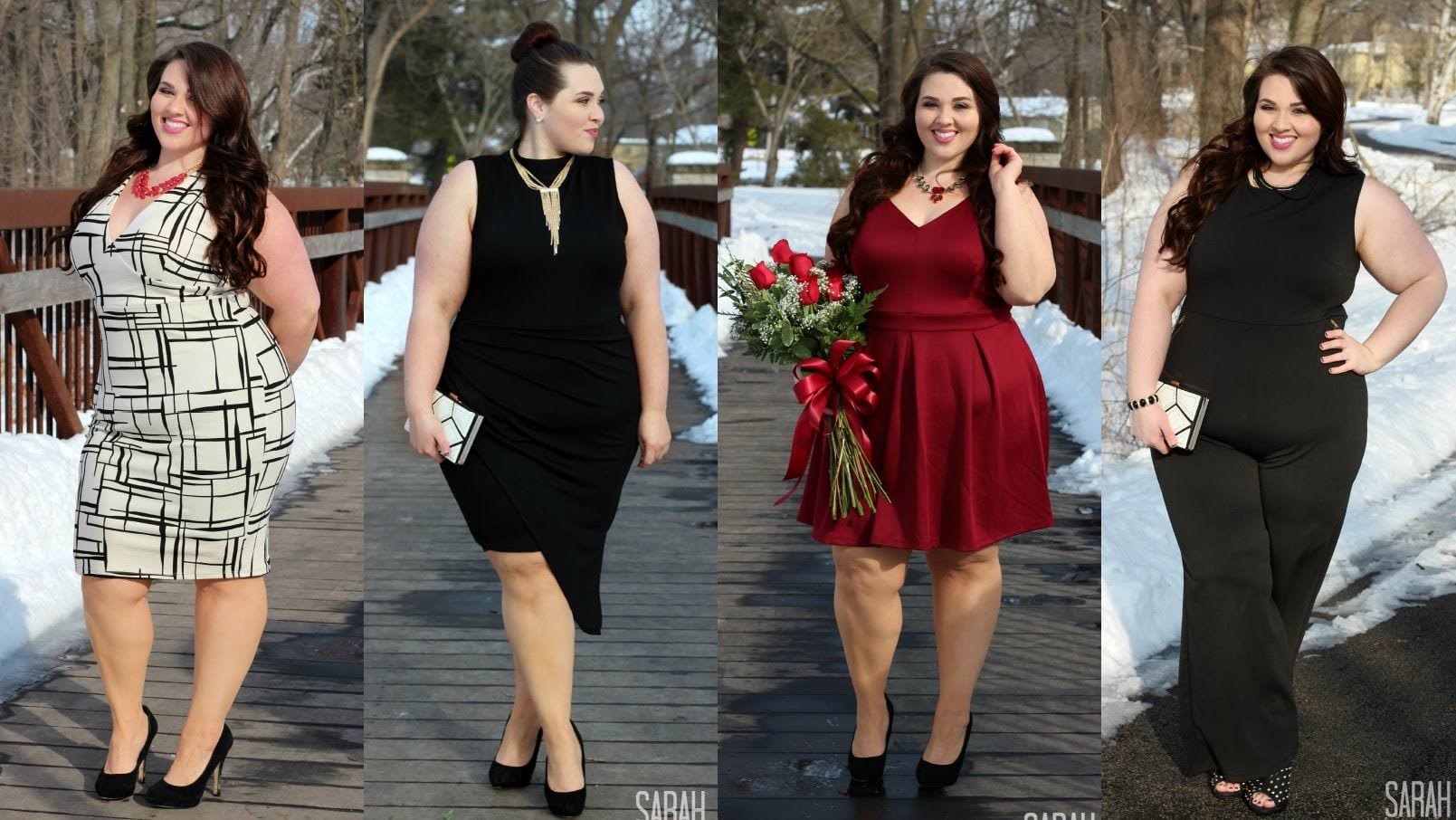 Outfit for Outdoors Valentine's Day
If you plan on spending the day outdoors with your partner, for instance, you could go for a picnic, hiking or cycling, then of course, your outfit needs to be sporty yet sexy. Considering the latest trends of 2017, we highly recommend that you go for red colored flannel shirts that you can layer under or over, depending on the weather. RECOMMENDED: Camping Outfits- 10 Tips On What To Wear For Camping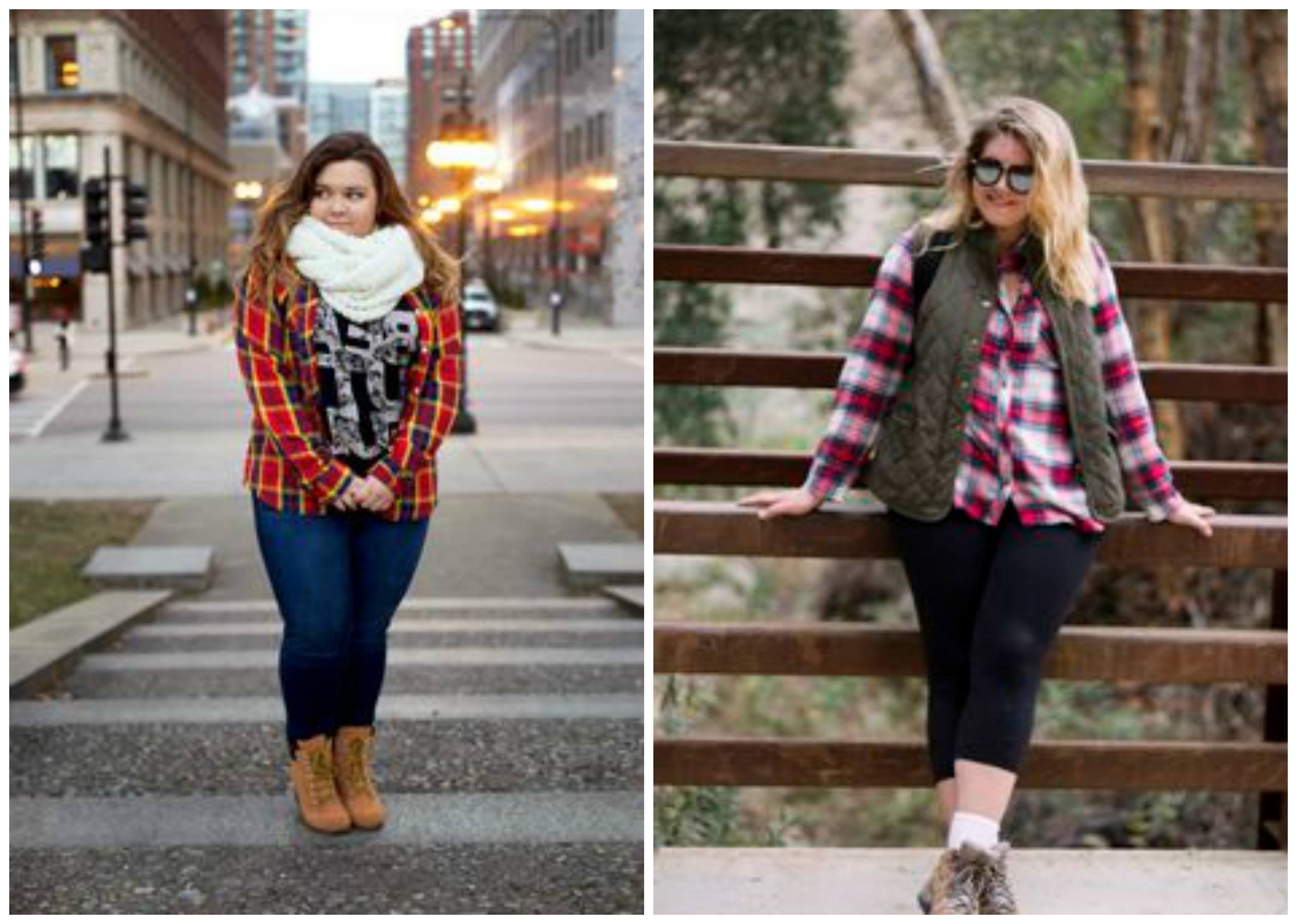 Valentine's Day Lingerie for Plus Size Ladies
Being big and beautiful has both its pros and cons. It might be hard to find a nicely fitting lingerie for your special night but we strongly recommend that you search for the best one as your lingerie choice can make or break your night. If you're big busted then you might also want to check out these 20 Ideal Outfits Combinations for Bigger Busted Ladies. If you want a voluptuous look then corsets should be your first choice when it comes to lingerie for the bedroom. Don't forget to wear the cutest but also the most well fitted and comfortable set of bra and panties. Here are some great choices:


Valentine's Day Hairstyle for Curvy Girls
If you have a round face, fat cheeks or just a chubby face then these are the four best hairstyles and haircuts that you can opt for on valentine's day:
High back combing and middle parted bangs like Adele to make your face appear more ovalish.
Shoulder Length Bob haircut which you can blow-dry in messy waves.
Layered cut with side bangs for a smart and simple look.
Blunt bangs with straight long hair.
RECOMMENDED: How to Look Preppy- 18 Preppy Hairstyles for Women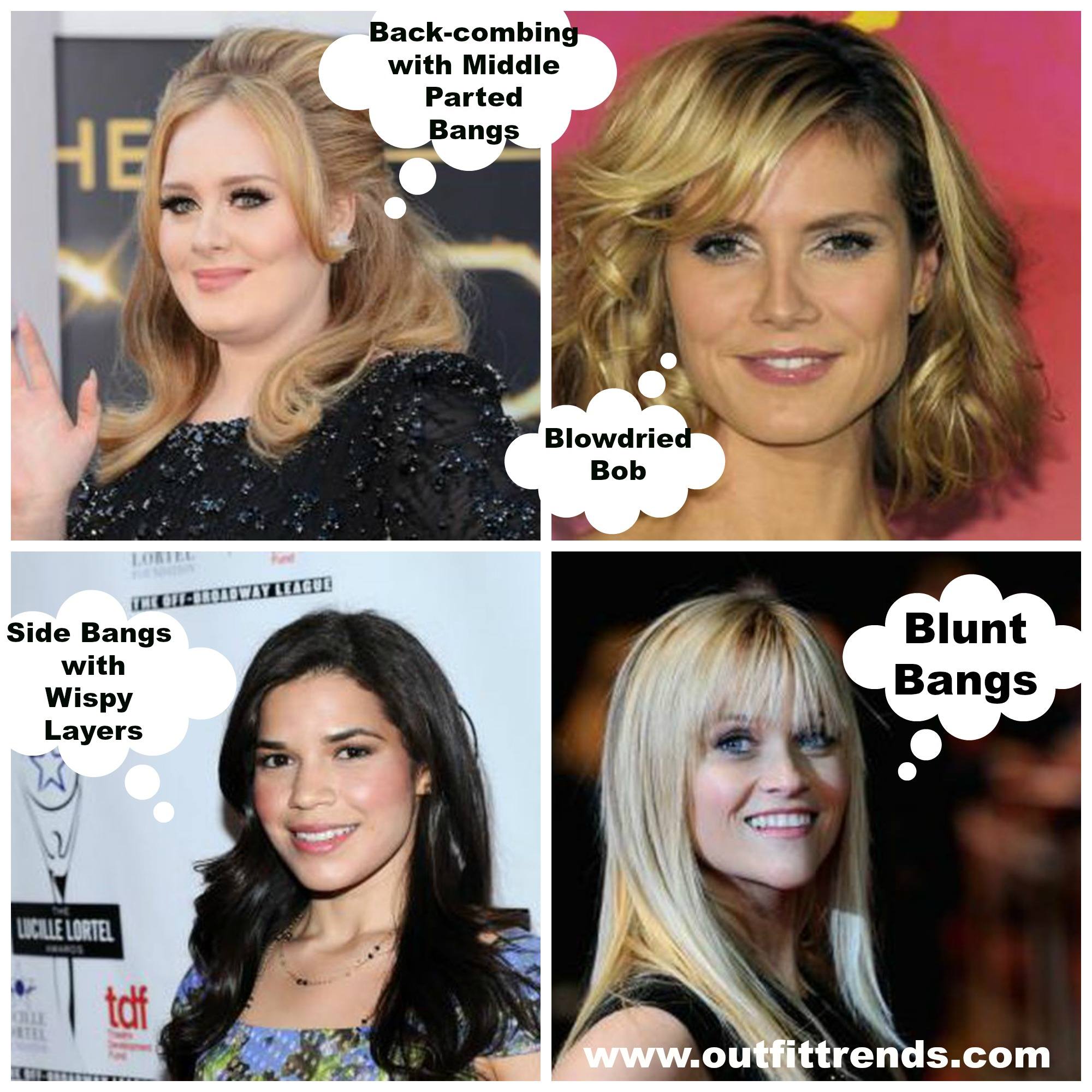 Valentine's Day Makeup Tips for Plus Size Women
Here are 15 Easy and Stylish Eye Makeup Tutorials then you can try for your date, even if you're just a beginner.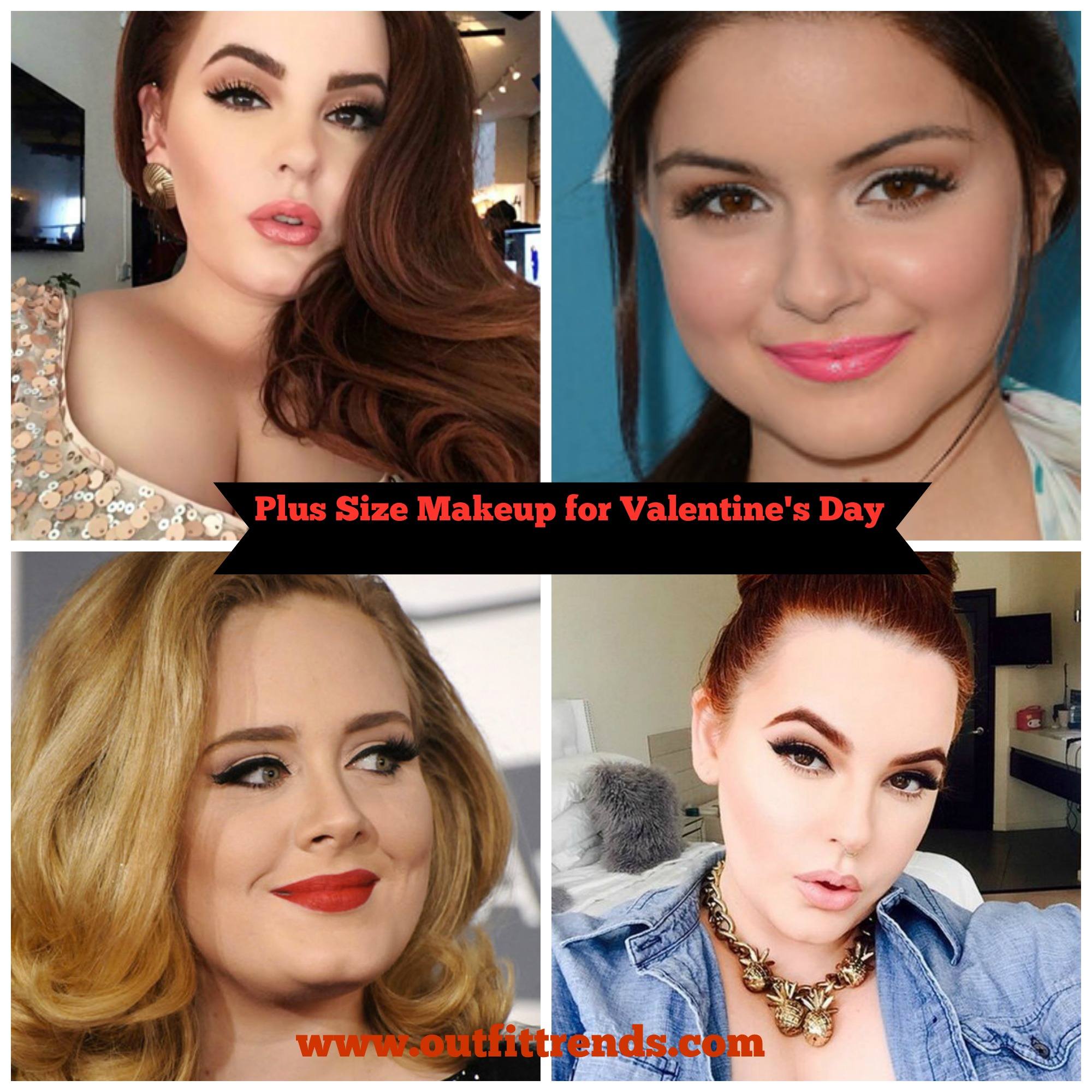 Here are some simple makeup tips to follow for your valentine's day makeup routine:
Always start with a good base.
Never underestimate the power of contouring, here's the simplest contouring guide you can follow.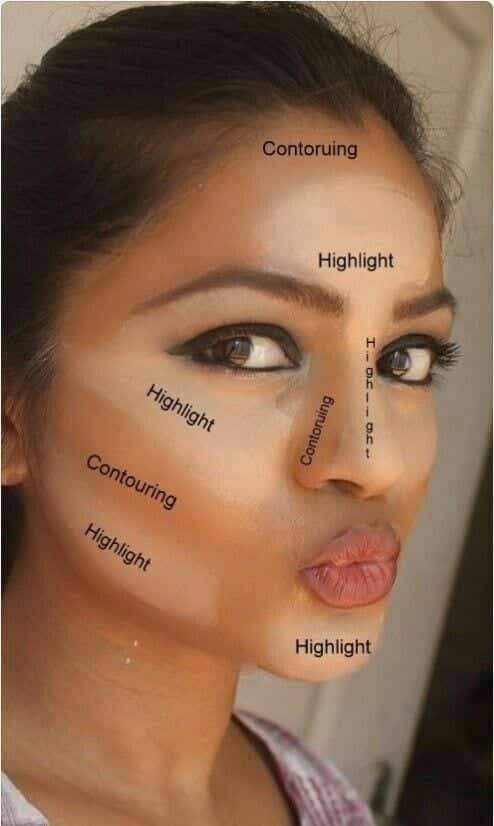 Go for red, pink or nude lips.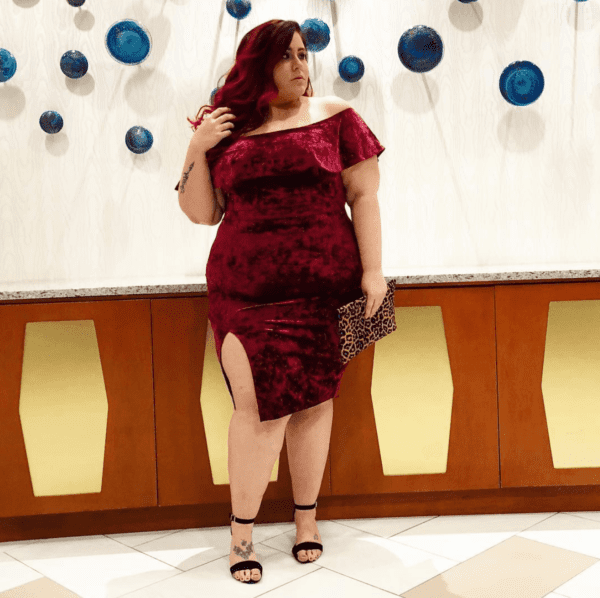 Don't go overboard with eye-makeup. Choose colors that match your outfit.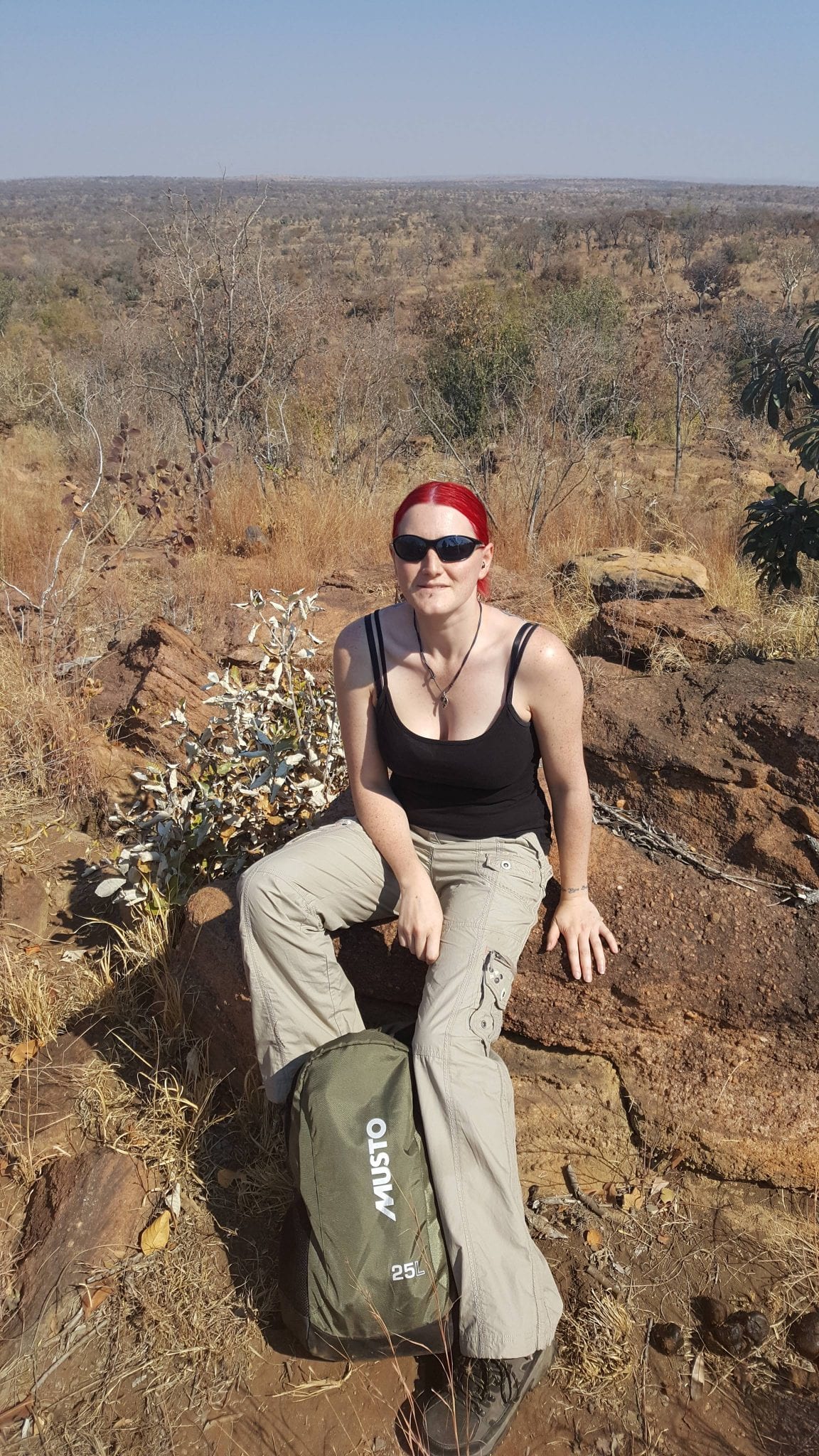 Caz, aka Vixen, has been freelance creative writing for several years. She has a lot of experience in different fields including high street fashion, tattooing art, and even the gothic and historical costumes. Caz has a Diploma in Fashion and Textiles and also a Bachelors Degree in Historical Costume and Corsetry. Her passion lies with gothic design, corsetry and any other styles considered to be taboo or unusual. Style-wise Caz has a love for Vivienne Westwood and her take on the punk era. Although Caz loves the weird and wonderful, she has a deep love for all fashion and allows this to show through her work.