Bralette Outfits for Plus Size Women: The fashion world is all caught up in the Bralette frenzy and the trend has been going strong amongst the fashion bloggers for quite some time now. You can find an assortment of designs and material bralettes are available in ranging from lace to silk and cotton etc. However, the common question that arises in the mind of plus size women is: Will a bralette be a feasible piece of clothing according to their distinctive body shape?
YES! Your prayers have been answered and certain brands have been producing wonderful bralettes for plus size women that will not only be easy to carry but will make you look just the right amount of naughty!
How to Wear Bralette (Guide for Curvy Ladies)
Before incorporating bralette in your outfit pay heed that:
The ideal spot to start as with any intimate and lingerie item is that you should get yourself measured at a local store near to you and with proper measurements getting the right bralette would be that much easier.
Caged style bralette is not only very hot in the fashion world right now but is also the most supportive one for the plus size women as it provides extra support and good styling option and will be visible while wearing it with plunging necklines and oversized shirts.
Layering and choice of bottoms are very important when including bralette into your outfit. It is wise to not overdo the bralette and overexpose it.
Pay attention to the material and style of the bralette if you are a newbie. Start with super soft and stretchy material bralette and then move off to more exciting choices like lace bralettes.
Look out for bralettes that provide some inches of additional material below the bralette because this means you can easily use the bralette as a top without feeling overexposed.
Above all, look out for bralette that you personally will feel happy and comfortable in and can be easily added to complement your outfit. Good luck to you!
20. With a White Blazer
White blazers have been quite the talk of the town in the fashion world. Style your bralette with a blazer and pants, and carry an effortless formal look. This black lace bralette is from Addition Elle which is a great place for plus size bralettes. Here are 20 Ways to Wear a Blazer for Plus Size Girls.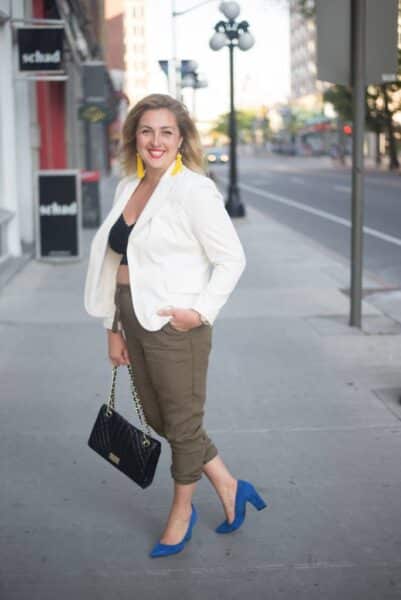 19. What to Wear with a Bralette in Winter
Wanting to flaunt your beloved bralette in winters? Wear it beneath a snug V-shaped dress, and pair it up with legging/jeans, and boots. Keep a warm scarf or sweater for a chilly night.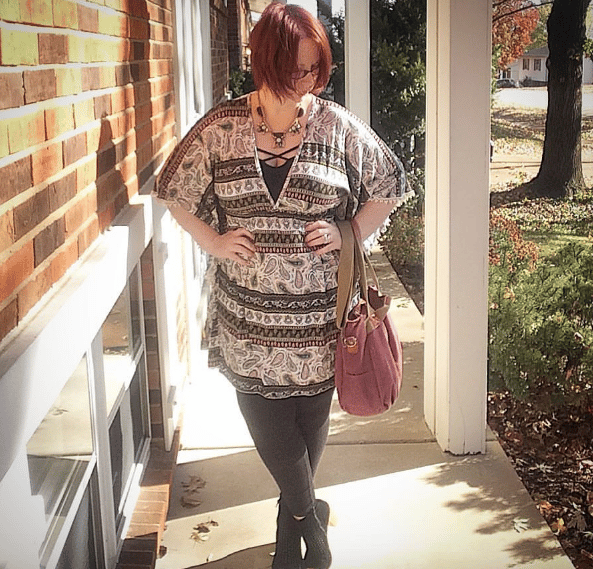 18. Halter Bralette Outfit
Halter Bralette does not only gives you an extra support system but also provides beautiful detailing. You can wear this mesh and lace bra from Torrid and style it with a pleated skirt and sheer bomber.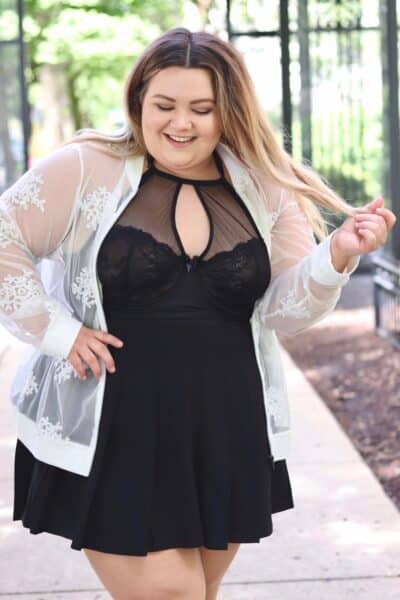 17. Lace Bralette Outfit
Lace Bralette gives you that feminine and sophisticated look and can be teamed with various combinations. You can style it with a long flowy overcoat and structured pants.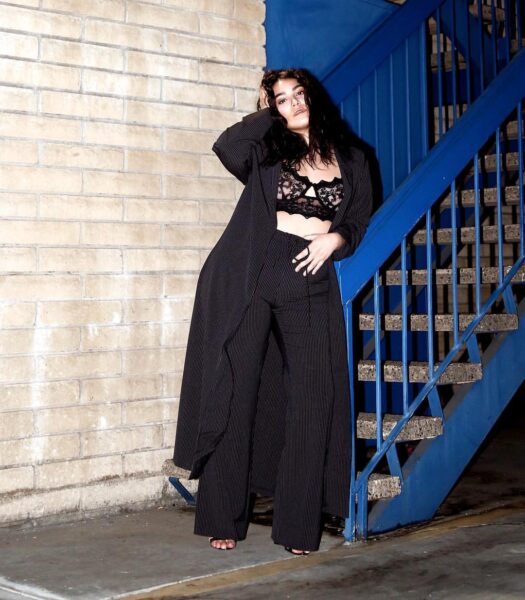 16. With a Midi Skirt
Bring out the princess in you with this matching bralette and midi skirt set. Any neon-colored heels can be used to complete the look.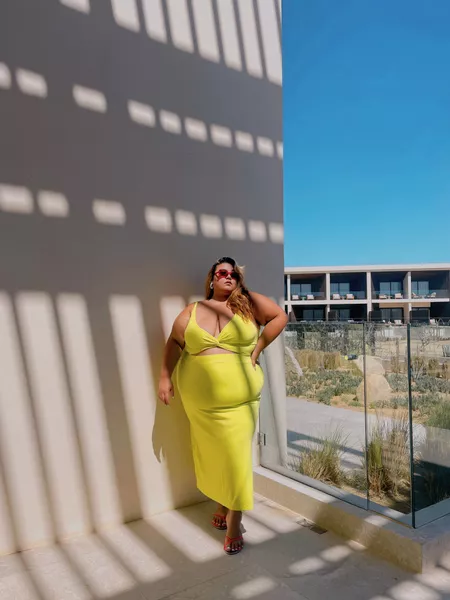 15. With Mini Skirt
You can wear a bralette with an adorable mini skirt and pull out a mean outfit for a clubbing night. Talk about being flirty! Have a look at these 15 Great Bras To Wear With A Backless Dress For A Perfect Look.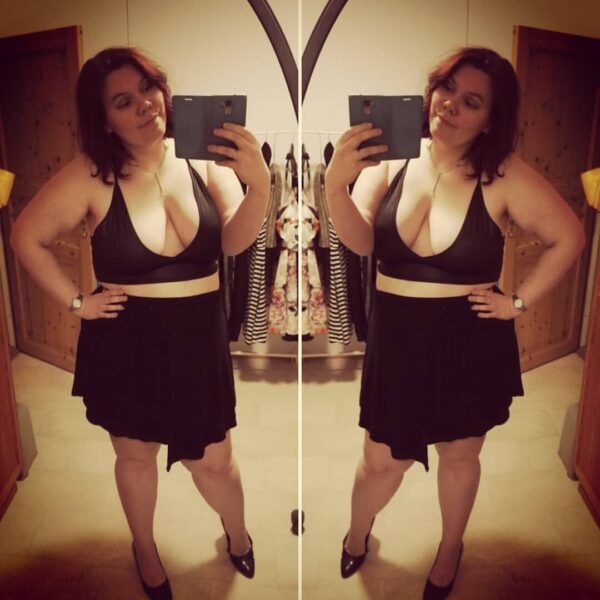 14. With Denim Shirt and Floral Skirt
In case you want to dress modestly, you can wear a denim shirt and tie it around your waist so that you can still show off your bralette. Wear a floral skirt for a cute and casual look. Torrid affords you the choice of a great-fitting bralette.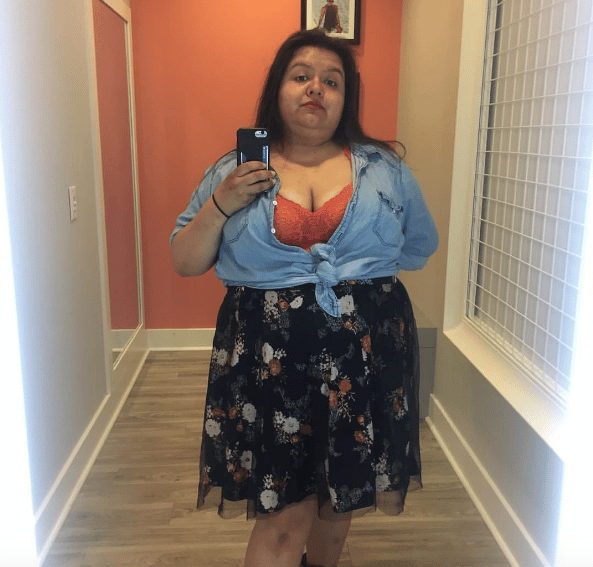 13. Plus Size Girls' Night Out Outfit
Bralette can be used to create a perfect girls' night out outfit by pairing it up with straight or wide legged pants. I love the ruffle detailing on this bralette.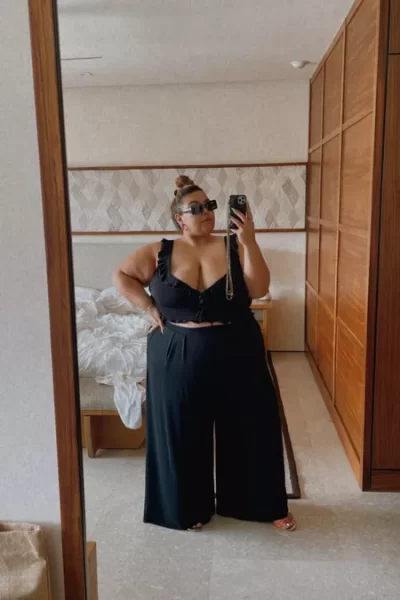 Pleated palazzo pants from $20.99
12. With Printed Skirts
Wear your bralette with printed skirts and dress it up with heels or wear white sneakers for a more casual look. Can you believe that you can get this gorgeous skirt for just $10? Find the details below: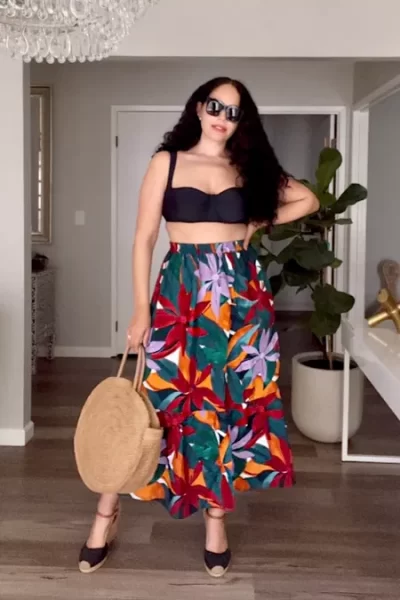 Via
Plus size smoked waist skirt $10
11. Bralette with Coverups for the Beach
Kimonos have been very popular and fashionistas have been embracing them wholeheartedly. Match your bralette with a flowy Kimono and it will give you a less revealing yet perfect outfit. If you don't have a kimono, don't worry, just use any of your baggy shirts as a cover-up.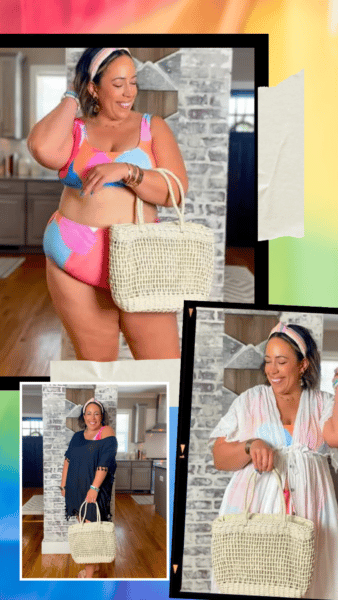 10. Formal Bralette Outfit
Bralettes can be worn with pantsuits and will give you a formal look that you can also carry to your workplace.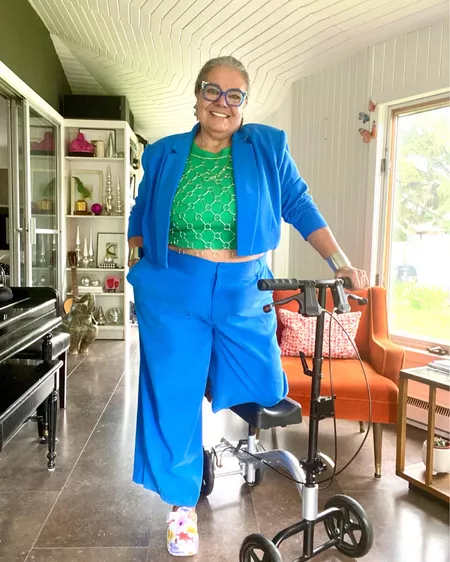 9. Summer Bralette Outfit
Summer is the best time to flaunt your trendiest pieces and lounge in style. Wear your favorite bralette and pair it along with jasmine pants for a fun poolside look. Here are 23 Ways to Style Plus Size Off-the-Shoulder Tops for Women.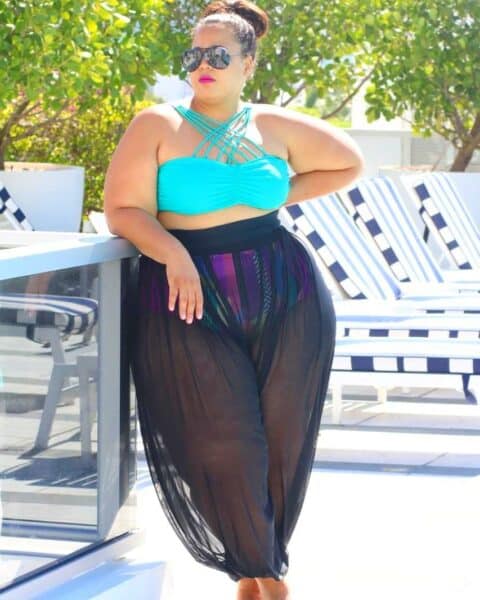 8. With Joggers
Try this look for a cool, sporty combination.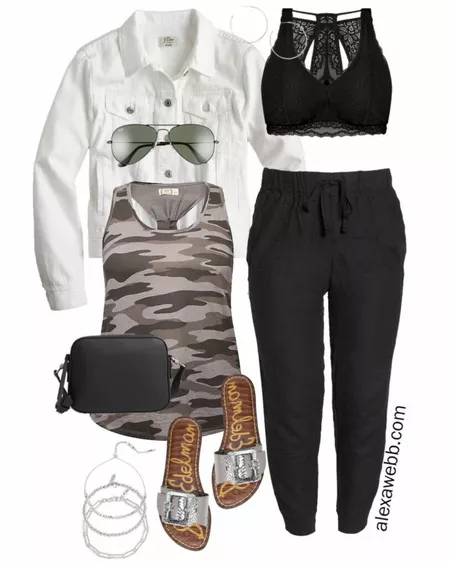 7. With Oversized Boyfriend Shirt
6. With a Sheer Black Outfit
Planning to party in style? Wear any sheer black outfit over a fun-colored bralette to get an edgy look for the dance floor and to stand out! You can buy this burgundy lace bralette here for $32.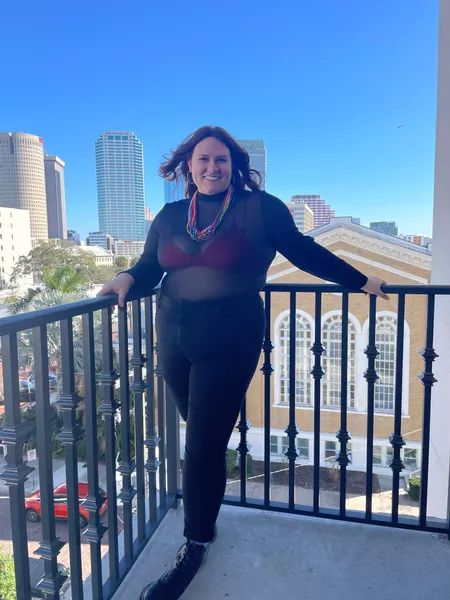 5. Festival Fit
Love this funky look that is perfect for any festival!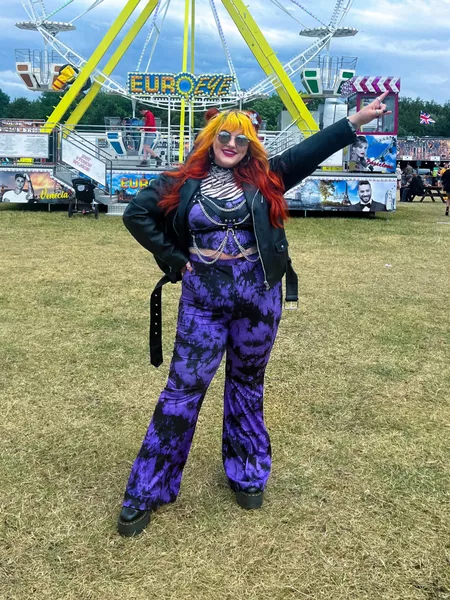 4. Date Night Outfit
Wanting to melt his heart? Wear your halter Bralette with a nice printed skirt and lacy heels and set his heart on fire!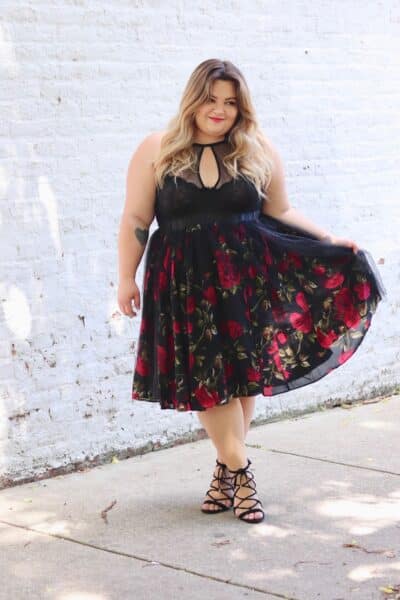 3. Bralette with Sheer Embroidered Shirt
Emanate the boho-chic vibes with a pretty sheer embroidered shirt and black bralette with ripped jeans.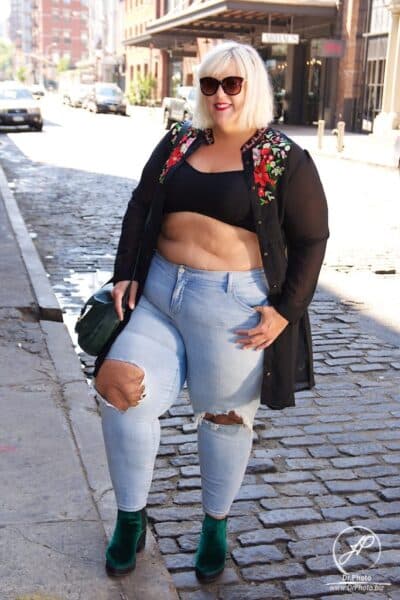 2. White Bralette with Boyfriend Jeans
Turn on the game with a crisscrossing white bralette and boyfriend jeans and a statement bag.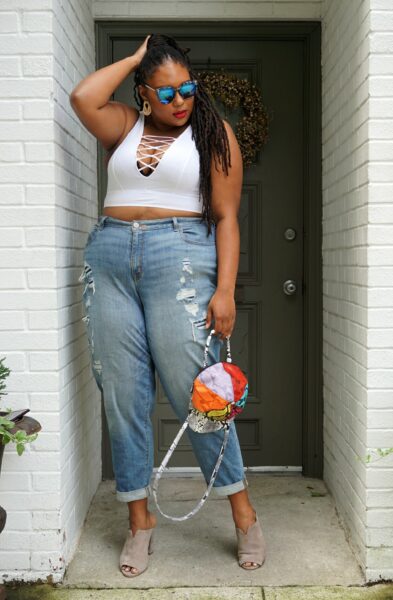 1. Bralette with Jeans Vest
Say Hello to the Denim Vest! Celebrate the emergence of denim pieces with this perfect denim vest and beautiful detailing caged lace bralette with jeans and sandals.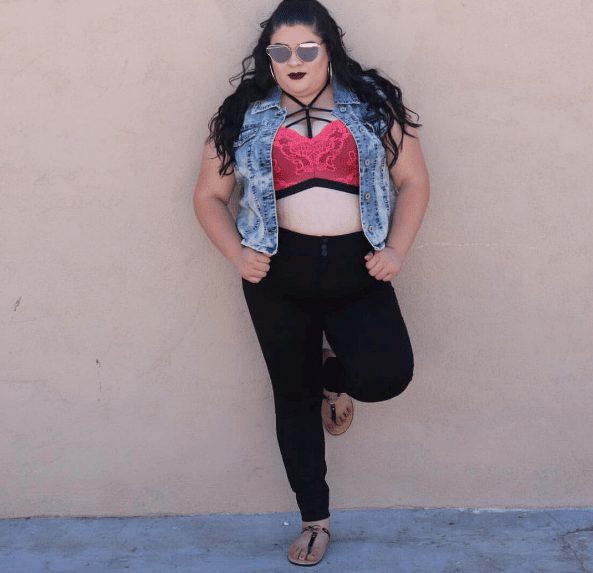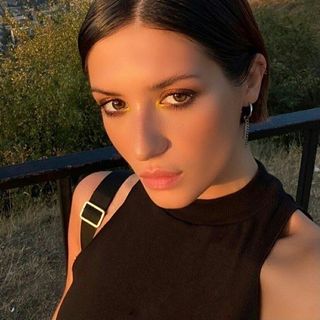 Avid reader and Fashionista. London Based freelance lifestyle editor