Hot Plus Size Street Style Fashion Ideas. Today we will be discussing some sexy plus size street style fashion that are trending these days. Ladies who are healthier and want to dress up for a chic look must  read this post as we have a lot of ideas for curvy women street fashion.
Women that are plus size find it very difficult when it comes to selecting the outfits for themselves. There are many problems that arise specially fitting. It is indeed challenging to purchase the best outfits that fit well and doesn't look heavy at the same time.
Latest Street Style Trends for Curvy Women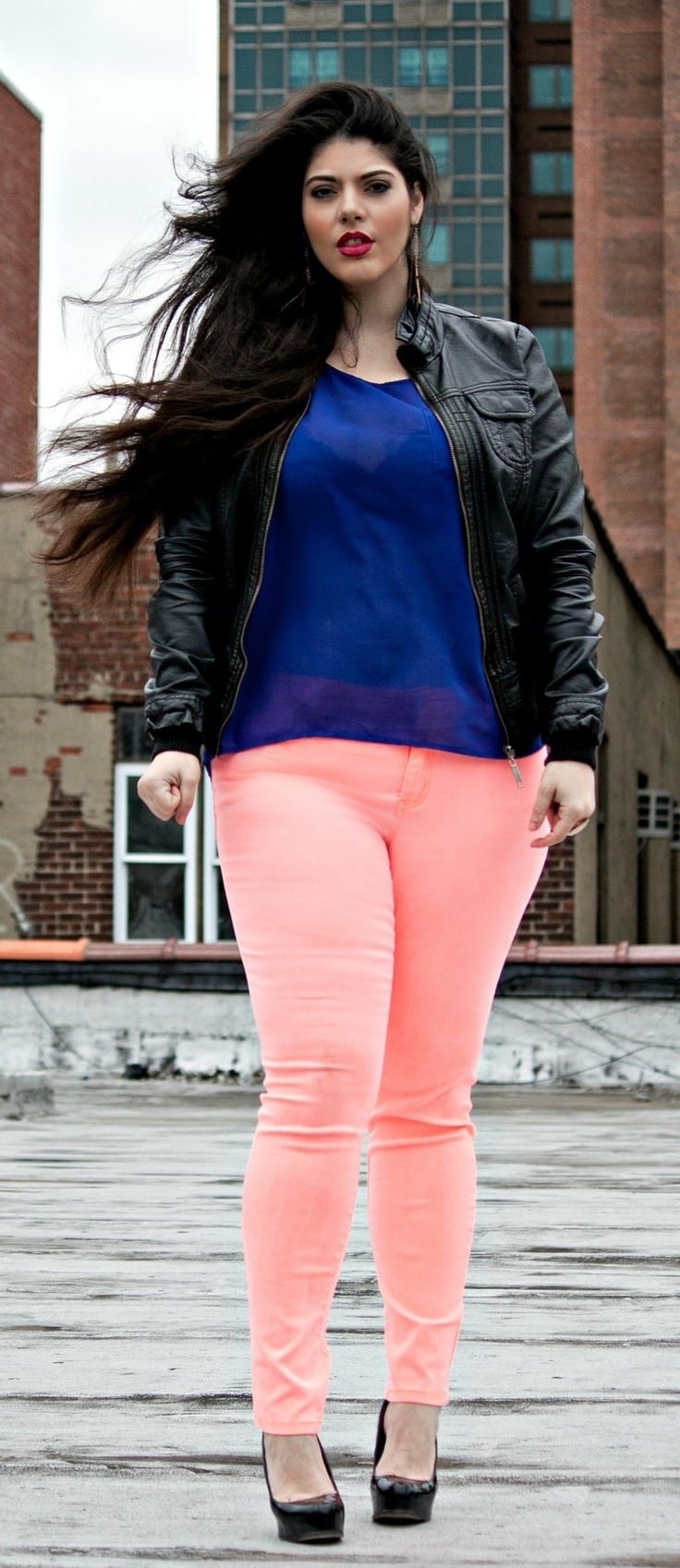 In the last post we talked about casual outfit fashion trends for curvy women. Winters are already here and to keep yourself warm you must buy outfits that are a little heavy in material.They can be styled in different ways. Few plus size women like to wear a very simple outfit and rest of them go for a very stylish outfit that can be worn on parties and other events as well. One needs to keep in mind that whatever they wear should be comfortable.
Leather jackets and hoodies are quite popular these days for street style look in winters. Plenty of colors, designs and material option is available. Jackets can be worn as a style statement as well. Style it with a scarf around the neck or you could wear a beanie hat on top of the head. You could wear a cardigan over a bright color shirt like in this picture. Take your matching accessories along with you.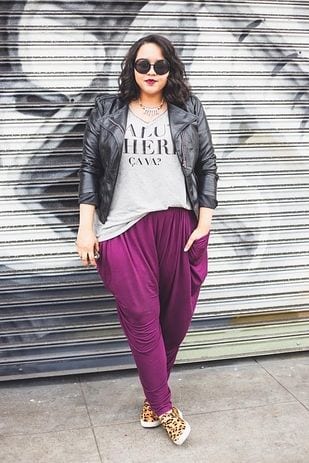 We also talked about great ideas for plus size women to dress up  in winters.There are many options available in sweaters. Front open sweater is a great choice for plus size. Peplum tops, long shirts, blazers, cardigans, sweaters, denim jackets, leather jackets and scarfs are must things for your wardrobe in winters. You can add a little bit of interest to the outfits by wearing colorful scarfs or shawls. This will change the look and draw attention.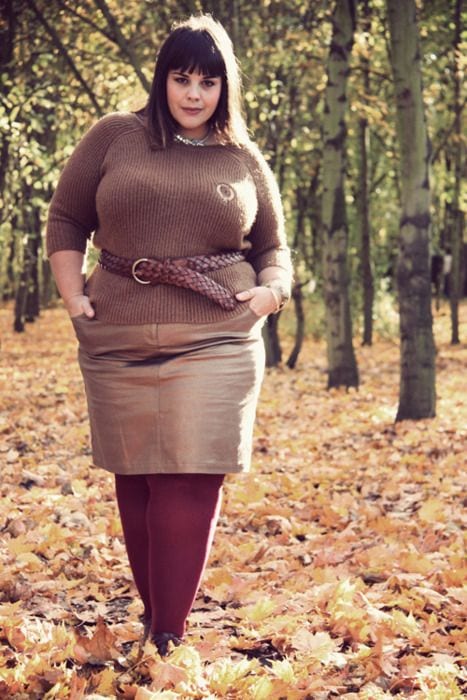 If you are going out in winters you could wear a jacket over a denim jeans. Go for bold colors that keep you warm in winters. Long sleeves are can be a very good choice. Not just because of the cold, but also because it can hide your fat on the arms.All you should know is that you need to dress up well. Don't look at the number on your tag, buy whatever suits you. Plus size women have advantage over other as they can show off their features well can they can make the most of their curves.
Shapeless garments can ruin the shape of your body therefore avoid wearing it. Go for the perfect fitting. Wear leggings over a long shirt and furry coat. Don't go for too fitted leggings or top. Just make sure it suits you. Below we have some images in this post for you all. You will get enough ideas how to dress up for street style look, how to match your outfits to look chic and glamorous. What matters the most is the appearance, so make sure you do not lose confidence because of being a plus size. I hope you will enjoy reading our blog post.
Latest Curvy Women Street Style Looks and Fashion Ideas
Before starting with the latest plus size street style trends, we would want to share our favorite look first. And it is none other than the printed pants. Printed pants paired with simple solid colored tees can create some amazing outfits and make you the star of the streets. Read on to see some more amazing looks that we're sure you'll love.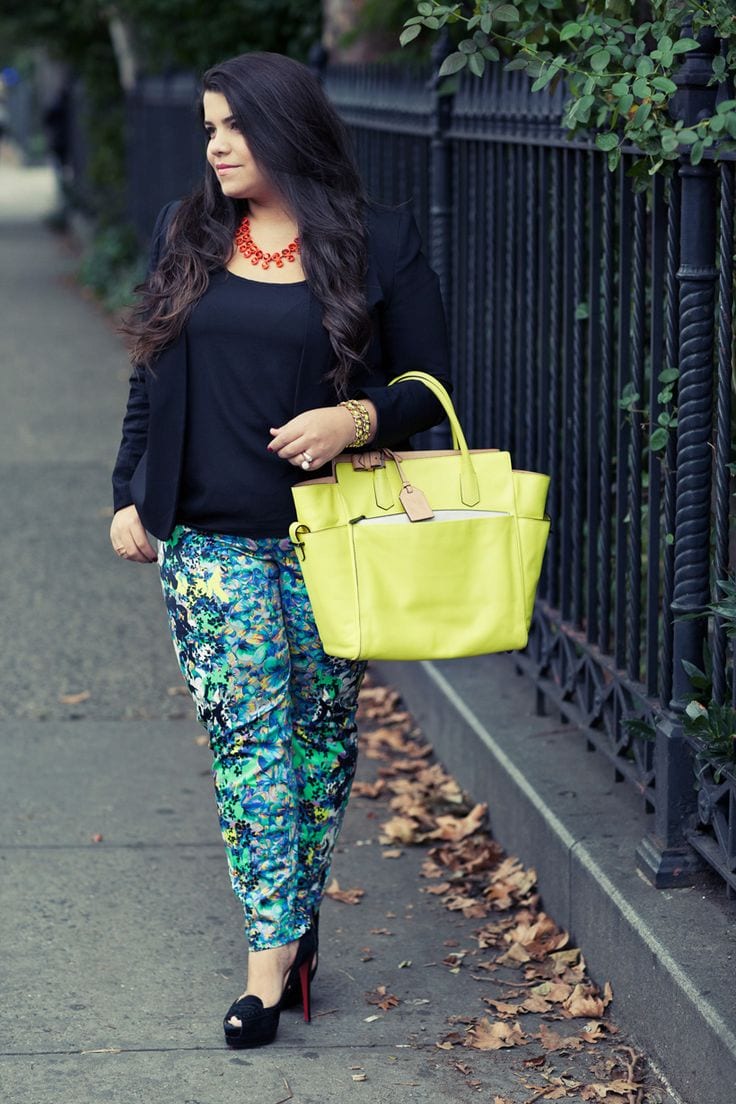 ↓ 12 – Layered Up Look with Long Boots
If you're conscious about your legs, try wearing long boots with a long coat. They don't just go really well together but also give you good coverage for your legs. This is also a great option if you're into modest fashion outfits.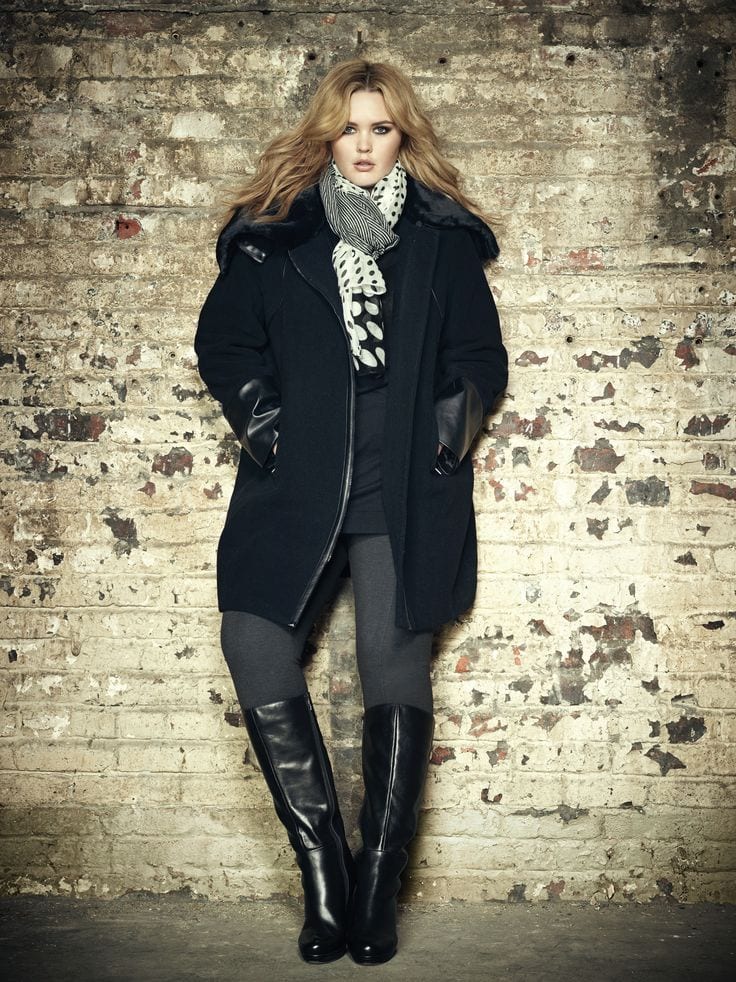 ↓ 11 – The Party Girl
↓ 10 – Make a Statement with a Printed Coat
Nothing looks as chic on the streets as printed blazers do. A well fitted or tailored blazer looks great on curvy ladies. Choose a blazer in the print or color which can go with most of your outfits. RECOMMENDED: 20 Ways to Wear a Blazer for Plus Size Girls; Blazer Outfit Ideas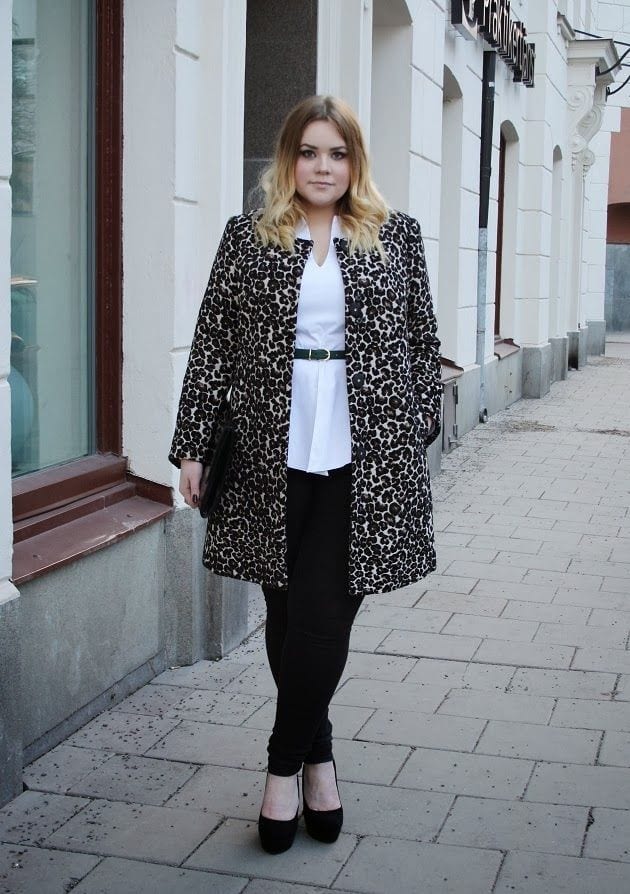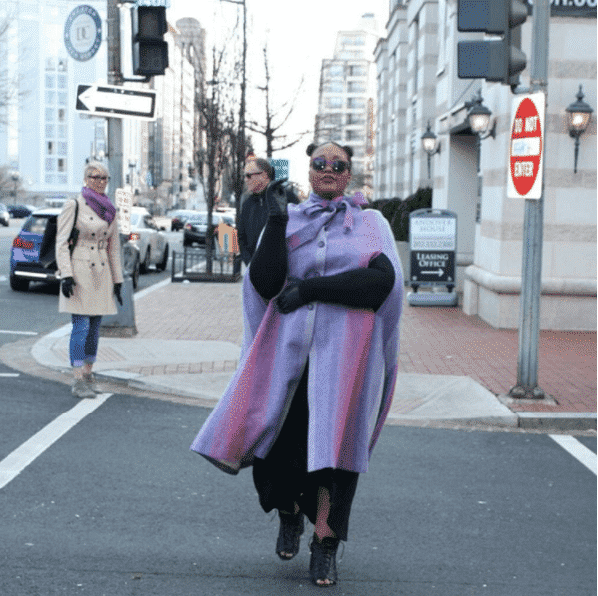 ↓ 9 – Street Style Swag for Curvy Women

↓ 8 – The Funkiest Look
Strikingly bright neon colors paired with a matching lipstick can give you some serious evening goals.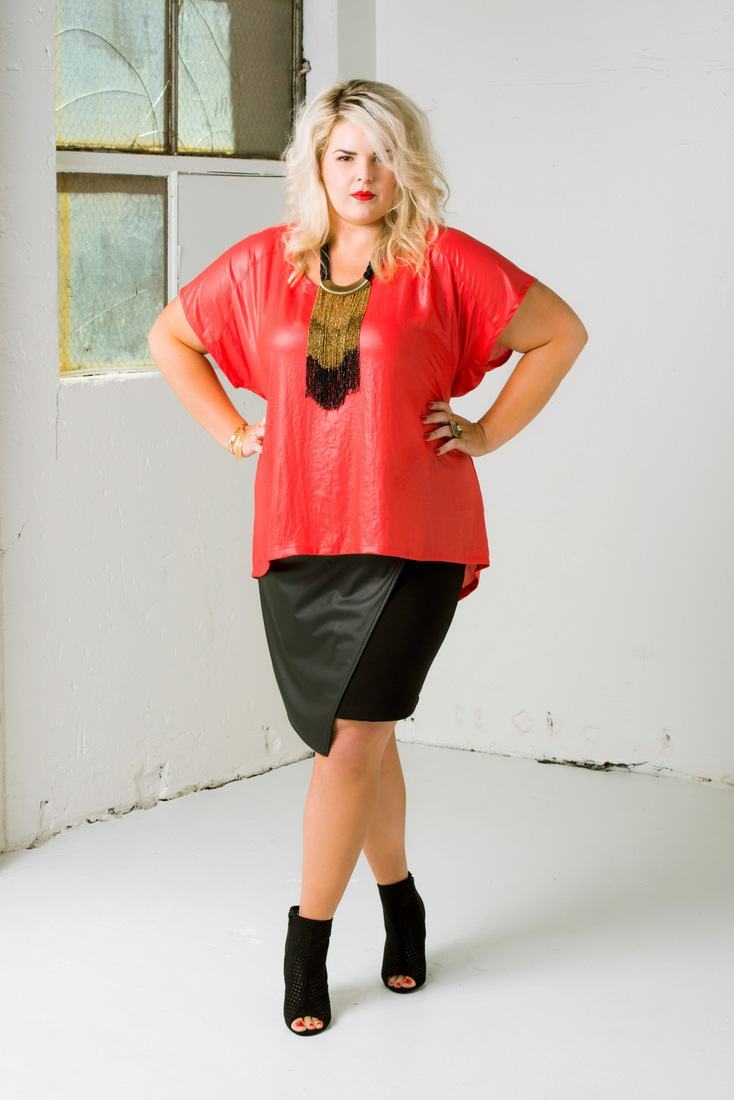 ↓ 7 – Boho Street Style Attire

↓ 6 – Cute Street Style in Jeans

↓ 5 – Grunge Street Style for Plus Size Women

↓ 4 – Comfy and Casual Street Style Outfits for Mums
If you're a mother, especially one of a toddler then you need comfortable outfits so these two looks will definitely give you the inspiration you need. While the first outfit is in shades of Grey to help you blend in with the dull colors of the chilly season, the other one is the complete opposite, a bright pink one that will make you stand out. So choose the look you want based on your personality. Also, have a look at 20 Best Adele Outfits Every Plus Size Woman Should Follow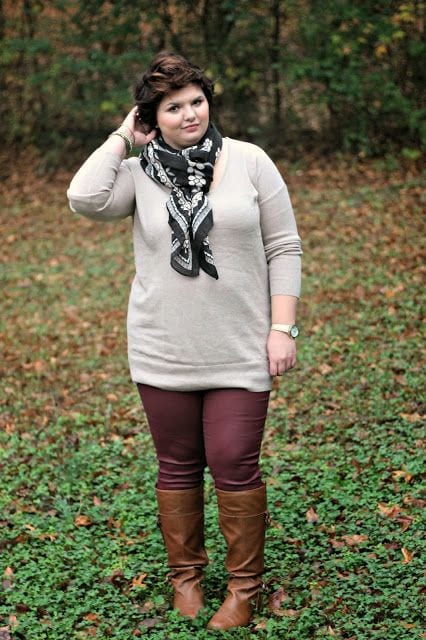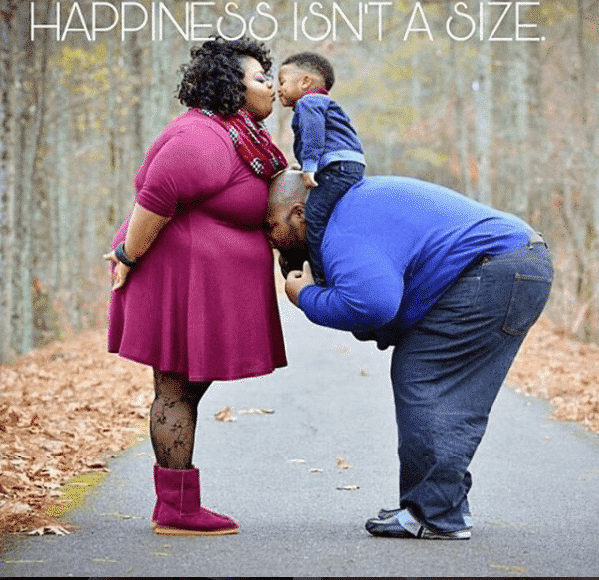 Via
↓ 3 – Chic Street Style Statement Outfit
Look for outfits with eye-catching details on the neckline or the sleeves such as this shirt which has been given a vintage look with lace neckline.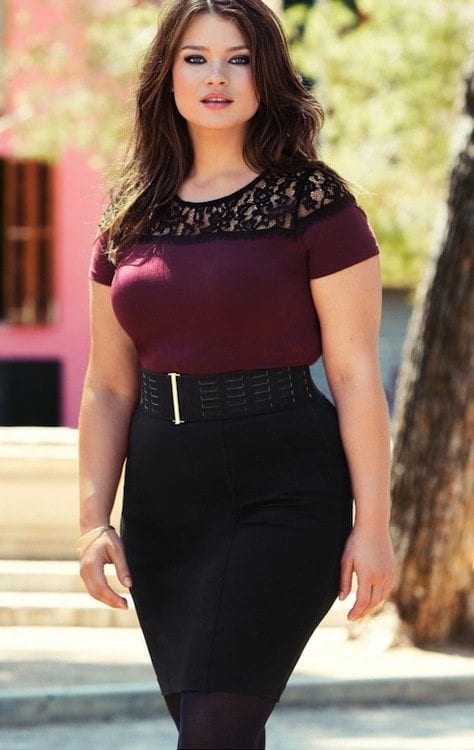 ↓ 2 – Street Style Look in Black for Curvy Ladies
An all black outfit can never fail you and it looks hottest on plus size women. You can style it with a bold colored jacket or just with sexy black gladiator heels Check out these 25 Celebrities All Black outfits Styles for Fall to Copy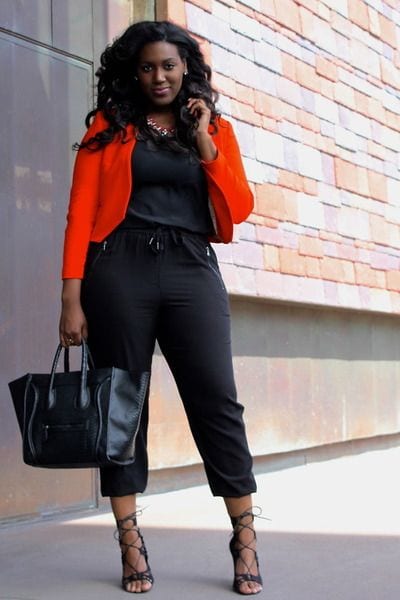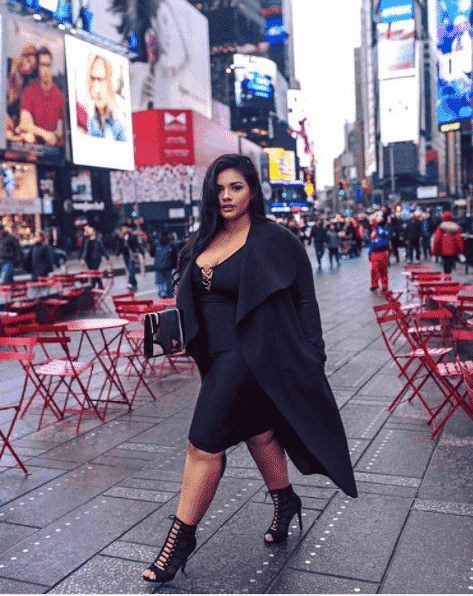 ↓ 1 – Fashionable Street Style Accessories for Fall
An outfit is always incomplete without the details that it gets from accessories. Our favorite street style accessories for Fall/Winter include the classic hat-scarf combination. When buying yours, make sure to look for unique patterns or prints as they help make a true style statement.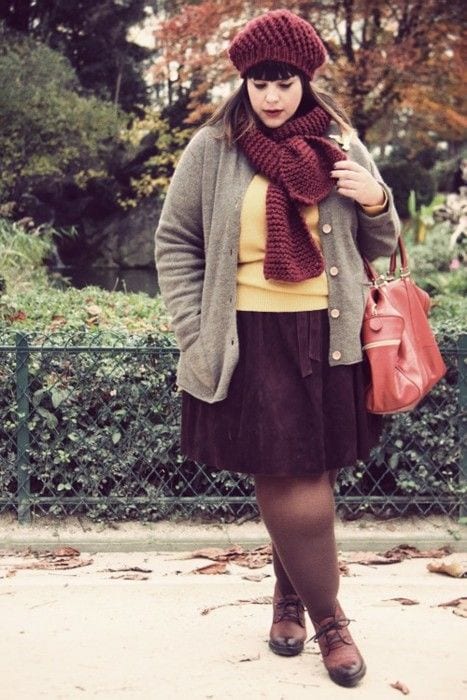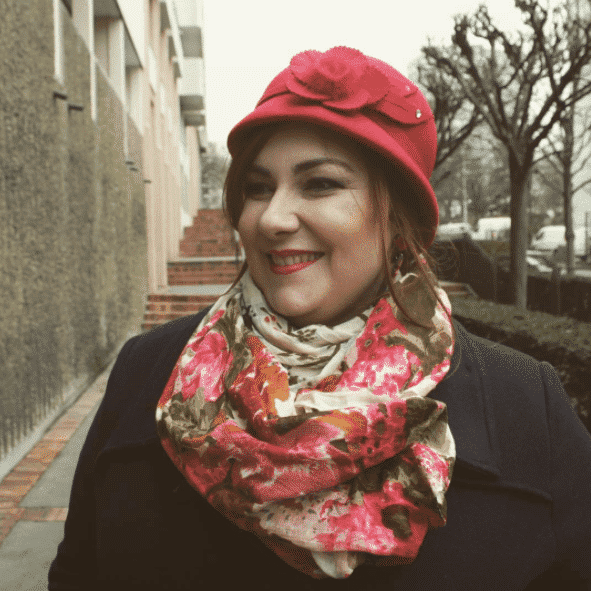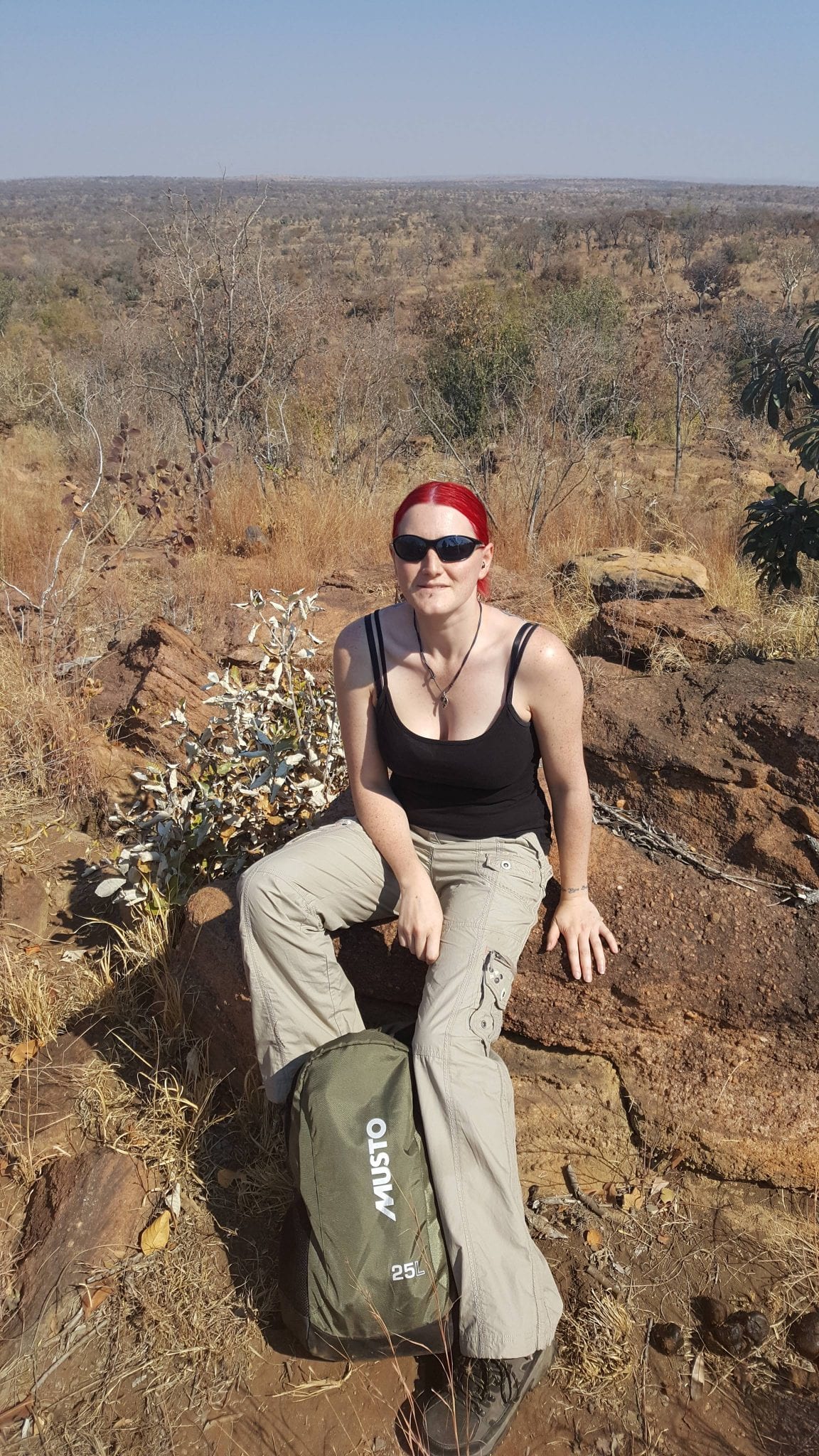 Caz, aka Vixen, has been freelance creative writing for several years. She has a lot of experience in different fields including high street fashion, tattooing art, and even the gothic and historical costumes. Caz has a Diploma in Fashion and Textiles and also a Bachelors Degree in Historical Costume and Corsetry. Her passion lies with gothic design, corsetry and any other styles considered to be taboo or unusual. Style-wise Caz has a love for Vivienne Westwood and her take on the punk era. Although Caz loves the weird and wonderful, she has a deep love for all fashion and allows this to show through her work.