Curvy Pakistani Girls Fashion – Being a plus size, it gets a bit challenging to style yourself up for various occasions. There is always the difficulty of finding the proper size with the desired fittings. So the choice for ready-made garments becomes very limited, and you are forced to bear the visits to tailors to have the right-sized clothed stitched. However, there is nothing that you cannot experiment with.
For plus size Pakistani girls, there is a lot of room to try out different styles if you are going to have suits stitched for you exclusively. There is no shortage of tailors, and the fabric is available in a wide variety. Many Pakistani women, even if not,  plus size, would prefer to buy fabric and get the clothes stitched and have custom made.
How To Dress For Plus Size Pakistani Girls
Ladies, it's not about what size you are and what you wear. The dressing up game is all about how you wear your outfit. If you are curvy and cheeky, don't let it act as a barrier while styling up. Embrace your figure and keep the following tips in mind while dressing up.
Try wearing wrap dresses because they work great for girls who have big hips and heavy thighs. The wrap apparel can generate a phenomenal hourglass shape by centering all the attention on the waist.
Ladies! Wear outfits that have a proper fitting, and by appropriate fitting, we mean well fitted, not tight fitting. Know the difference! Also, avoid baggy outfits.
A great tip that can help you enhance your figure is wise color coordination. Go for light-colored tops and darker bottoms. This color scheming will contour your entire body.
Don't forget to invest in proper undergarments. Throw out old and worn out bras and get new ones that are of your exact size. The help creates a better foundation for your adorable outfits.
If you want to appear slim, then A-line dresses should be your go-to outfit. The open towards the front and clinch at your waist well.
Prioritize outfits with front embroidery and embellishment. If your top is plain, then let a statement necklace do the work for you.
Avoid horizontal stripes and huge prints as they make one look wider.
Avoid fabrics that make you look fluffy; lightweight materials are best for you! You can always layer up your attire with different pieces, especially in winter.
Incorporate black in your outfits as they are magical and creates a slimming effect.
Wear coats and cardigans in winter instead of shearling jackets if you want to look slim.
If your chest area is heavy, then wrap a stole around or wear lightweight dupattas as mostly Pakistani women don't like exposing figures.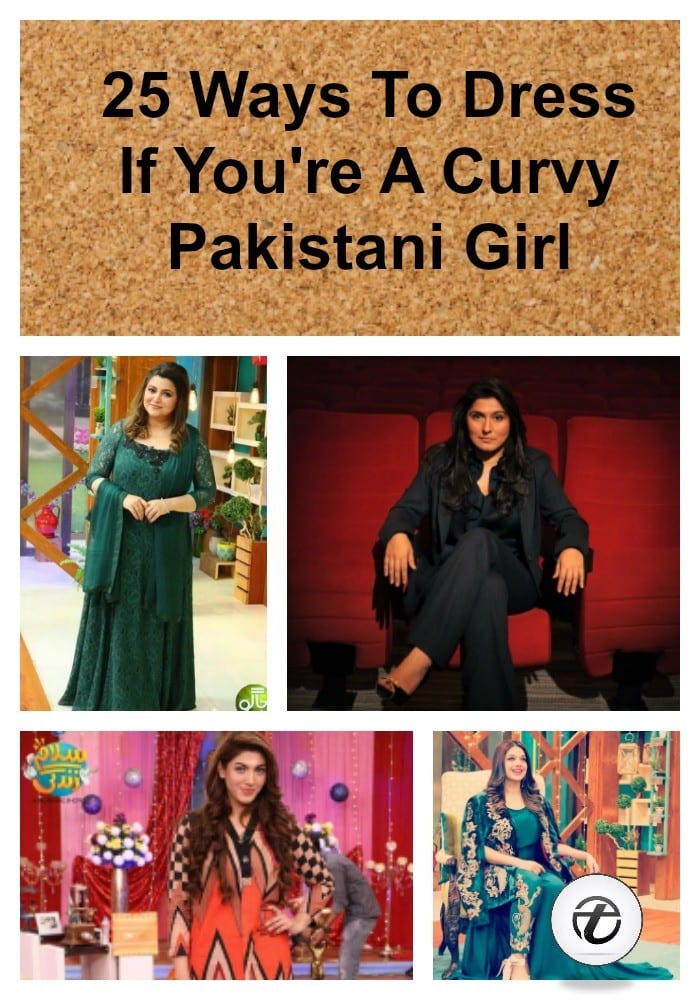 Here are some cool ideas about how you can style different traditional as well as not traditional Pakistani clothes for plus size women for various occasions like weddings, festivals, parties or even casual wear.
↓ 30 – Bringing Plus Size To Pakistan
Zero sizes and barbie like figures were and still are considered the basis of beauty, especially in Pakistan. People are judged by their body shape. But these stereotypes are being broken by two best friends Zenab Ali and Maryam Yousaf from Lahore. They themselves faced body shaming in society and got tired of people's unnecessary questions and opinions, so they took this fantastic initiative. They launched their plus size clothing brand in April 2019  named The Rack Couture. They aim at normalizing being plus size or curvy and introducing amazing outfits for them for all occasions starting from casual outfits, then moving to semi-formal attires and ending on wedding and formal attires. We find out their idea amazing, and we must appreciate their efforts.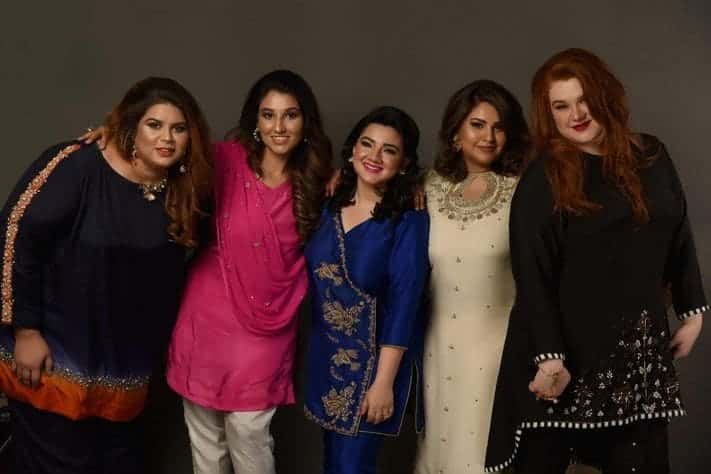 ↓ 29 – Style Inspiration From Faiza Saleem
Faiza Saleem is an astounding host and name of the Pakistans fashion industry. She is short as well as plus size but never lets it act as a barrier. She does her work with full confidence, and her styling is goals. All curvy ladies must take inspiration from her. Here she's wearing a black full-length outfit, which is giving her slimming effect, and the yellow floral print is elevating her entire look.
Here is another outfit in which Faiza Saleem is wearing white wide-leg trouser with a blue top. The color coordination is perfect, no doubt! Also, it is wise of her that she went for a loose outfit but well appropriate cuts. The cape styled design of top covers her chest area, eliminating the need for stole or dupatta.
↓ 28 – Best Summer Outfits For Curvy Women
Summer is the time of the year when you want the prettiest outfits but again those who are not exposing. Lawn craze gets ladies mad. Isn't it a fact? Well, ladies this year, when you get your lawn suit, avoid stitching fitted kameez shalwar and get tailored loose frocks of full length. Short dresses might make you look wide, so avoid them. You can add pretty detailing in the neck region, sleeves, and even bottom of your dresses. Wear tights with them, and you are good to go. You can skip dupatta with such outfits if you want to.
↓ 27 – Zara Noor Abbas Embracing Her Curvy Figure
Zara Noor Abbasi says she's been body shaped a lot and got her to the point where she was depressed and started hating her body. We believe she's stunning and carries herself well. Here she's wearing a black gown with puffed sleeves and a sleek ponytail, and none of you can disagree with the fact that she looks thrilling. So, ladies, it is all about how you wear your attire, so don't be afraid to try several pieces and get your desired look.
↓ 26 – Maria B And Her Outfits For Curvy Women
Maria B is the heart of Pakistan's fashion industry. Her lawn collections, prints, and colors everything is marvelous. She believes that all women, irrespective of their shape and color, are beautiful. She and her daughter bought are curvy, but we love how they carry themselves with grace. An epitome of beauty she is!
Maria B also believes that staying active is the key to having a healthy mind. She works out regularly.
↓ 25 – Jeans Outfits For Pakistani Girls
In the scorching weather of Pakistan, jeans are not commonly used bottoms as they are in most parts of the world. Although you can wear them in winter and autumn in summers, often women would prefer trousers or bottoms made from thin materials like lawn or cotton. Denim can be worn when you are going out or on semi-formal occasions. Have a look at these beautiful Outfits with Boot Cut Jeans. Outfits with Boot Cut Jeans.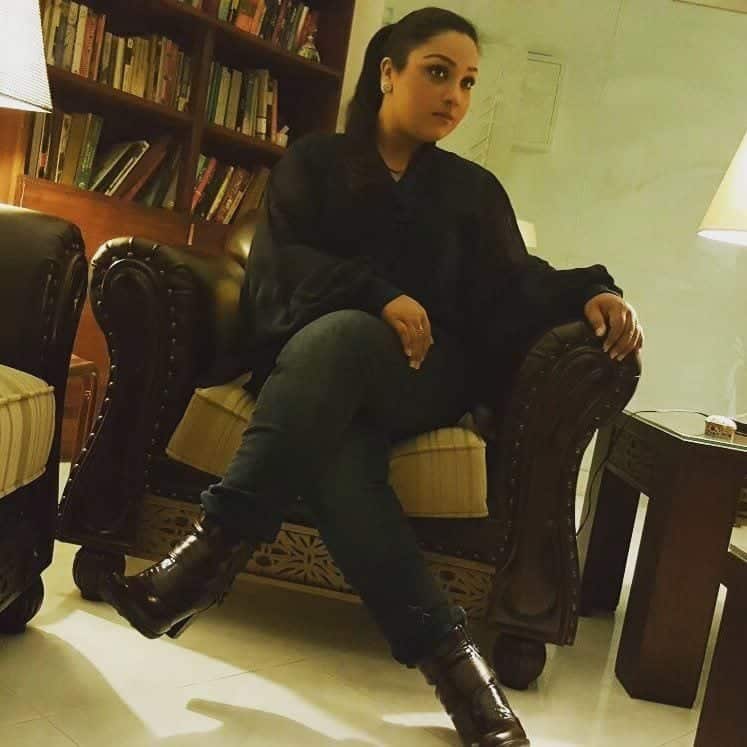 ↓ 24 – Formal Gown For Plus Size Pakistani Women
Formals will comprise of an eastern attire. Long shirts with heavy embroidery or short ones with sequins and pearls are adorable. Formal outfits are beautiful, with lots of different colors, designs, styles, and patterns. We recommend you go for darker shades, especially on occasions like weddings as they will compliment your body type more.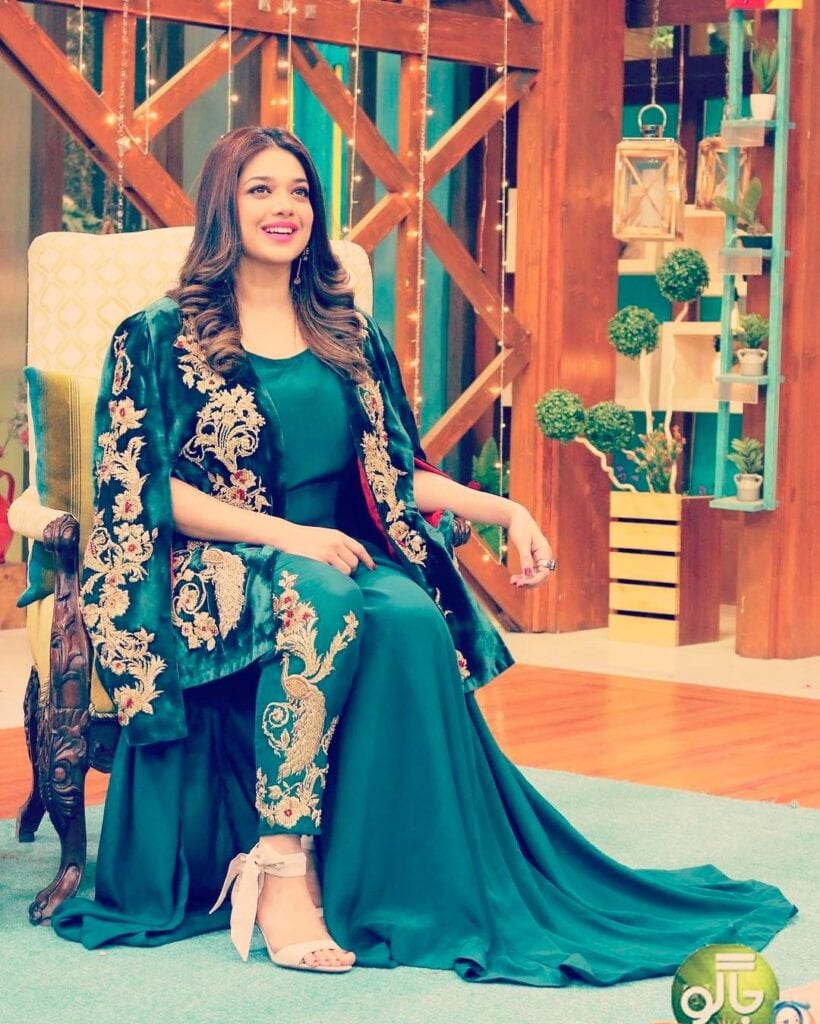 ↓ 23 – Long Maxi Outfits For Plus Size Pakistani Girls
Long maxi dresses in dark tones with slight embroidery or embellishment will always be a safe choice for curvy ladies.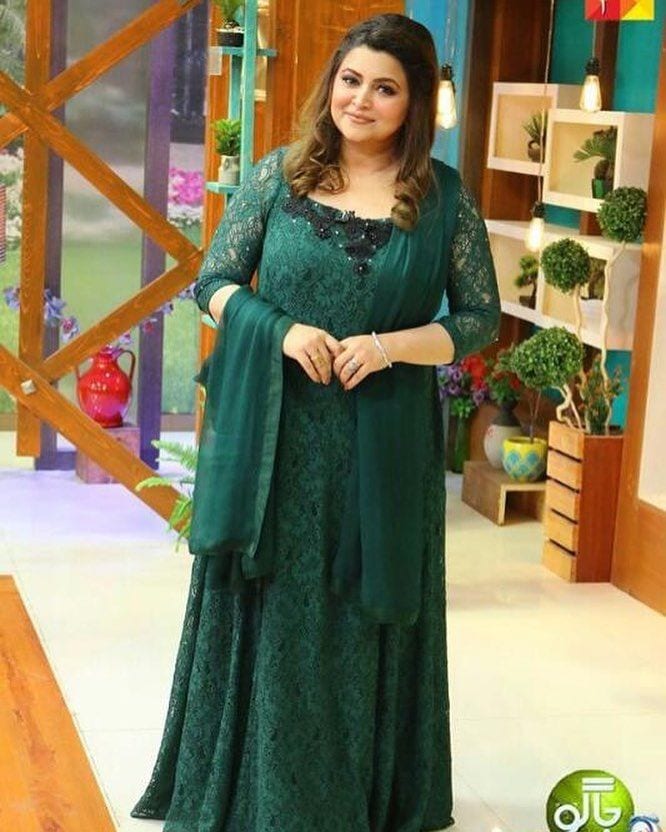 ↓ 22 – How To Style On Eid For Plus Size Pakistani Girls?
Eid is the most festive occasion in the Muslim lunar calendar. It is the time for immense joy and celebration in Pakistan, and women make gorgeous colorful clothes for the event.  The Eid clothes are traditional eastern wear and will comprise of three-piece, including a shirt, trousers, and dupatta. According to fashion, the design of the shirt and pants will be different every year. Bright colors like red, yellow, orange and blue are favorites for eid clothing, but women also like to go away from the traditional look and wear darker colors like black or brown for eid. Check out these 15 Ways to Accessorize Eid Dress with Jewellery.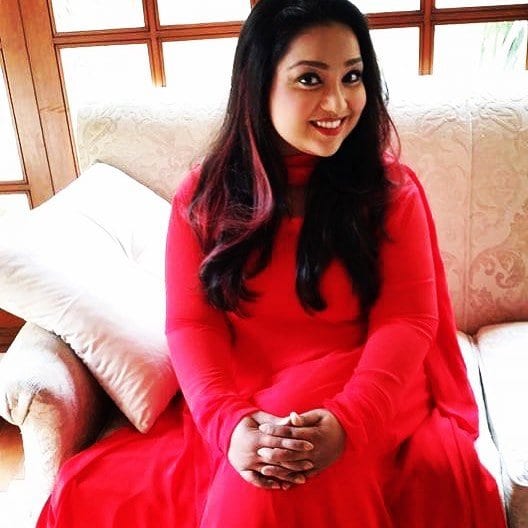 ↓ 21 – How To Style For Pakistani Weddings?
At weddings, women usually like to wear chunky conventional clothing. Vibrant colors will always dominate the wedding attire for women. For plus size women, it is challenging to style wedding outfits. But hey you beauties, you can wear the loose flowing wedding wear like long frocks with churidars, lehnga or ghararas or maxi dresses. Golden and silver are favorites for wedding season in clothing and shoes as well as accessories.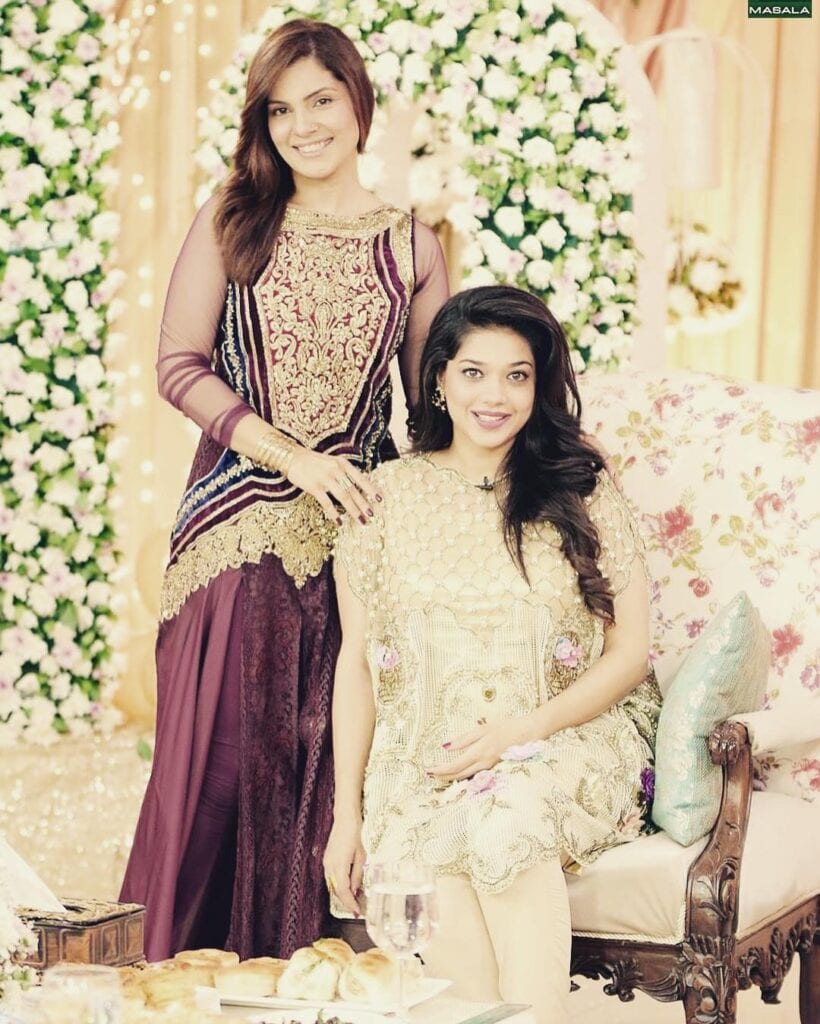 ↓ 20 – Ramadan Attire For Plus Size Pakistani Ladies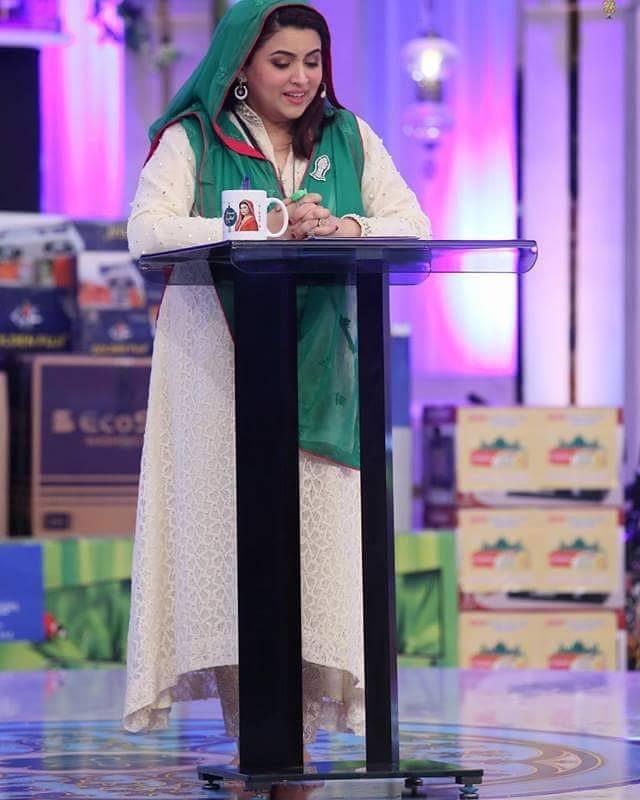 ↓ 19 – Festive Outfits For Curvy Pakistani Ladies
Red is the color of festivity and goes with all occasions. Don't miss out on these Top 8 Short Height Plus Size Models Breaking the Stereotypes.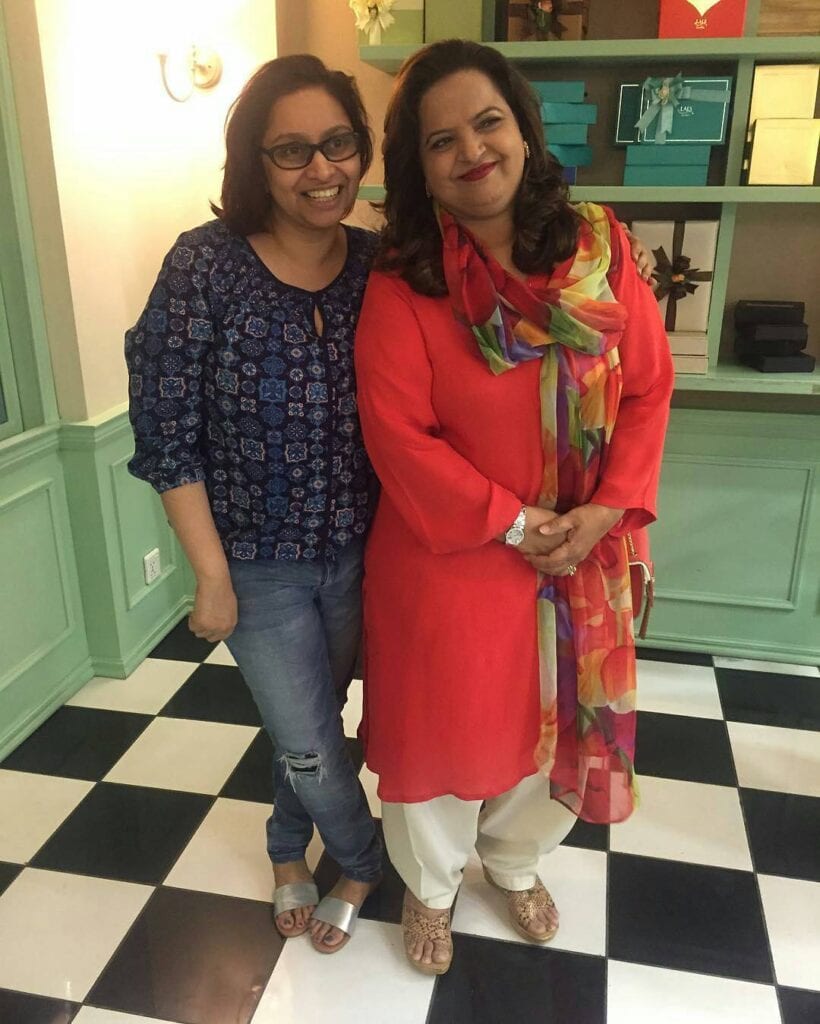 ↓ 18 – Office Outfit For Curvy Ladies
If you are curvy and want to wear something formal and decent to the office, then don't forget to try the suit for once at least.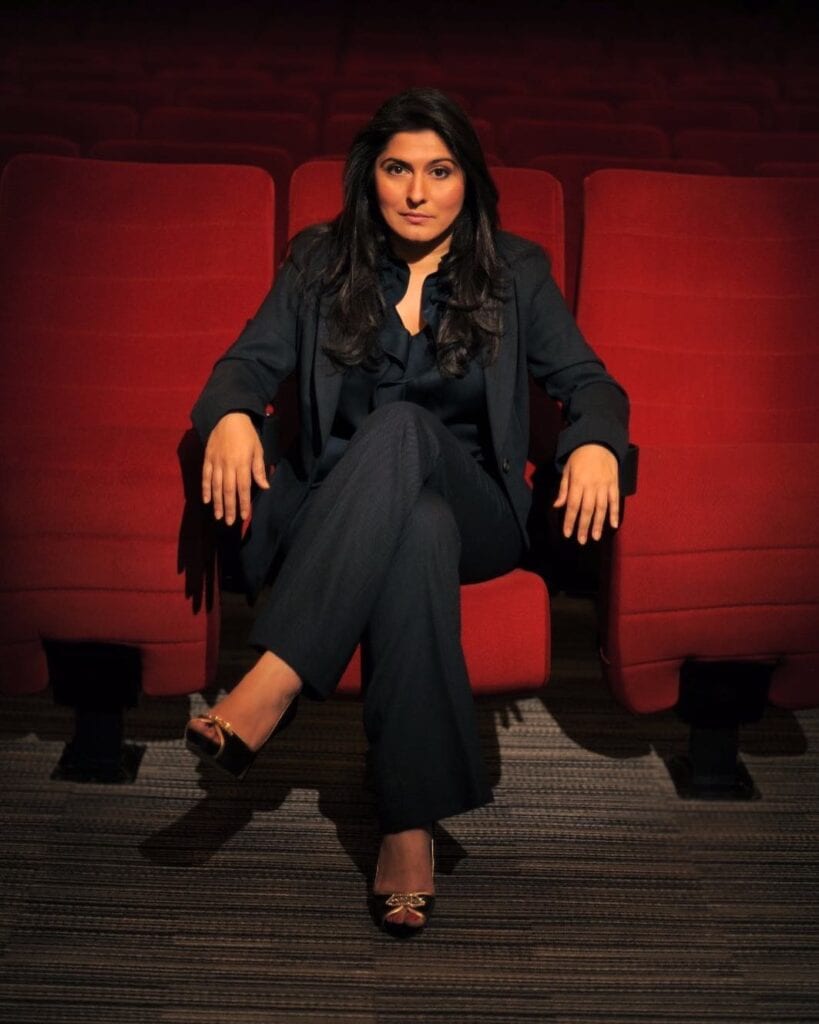 ↓ 17 – Simple Party Outfits For Plus Size Ladies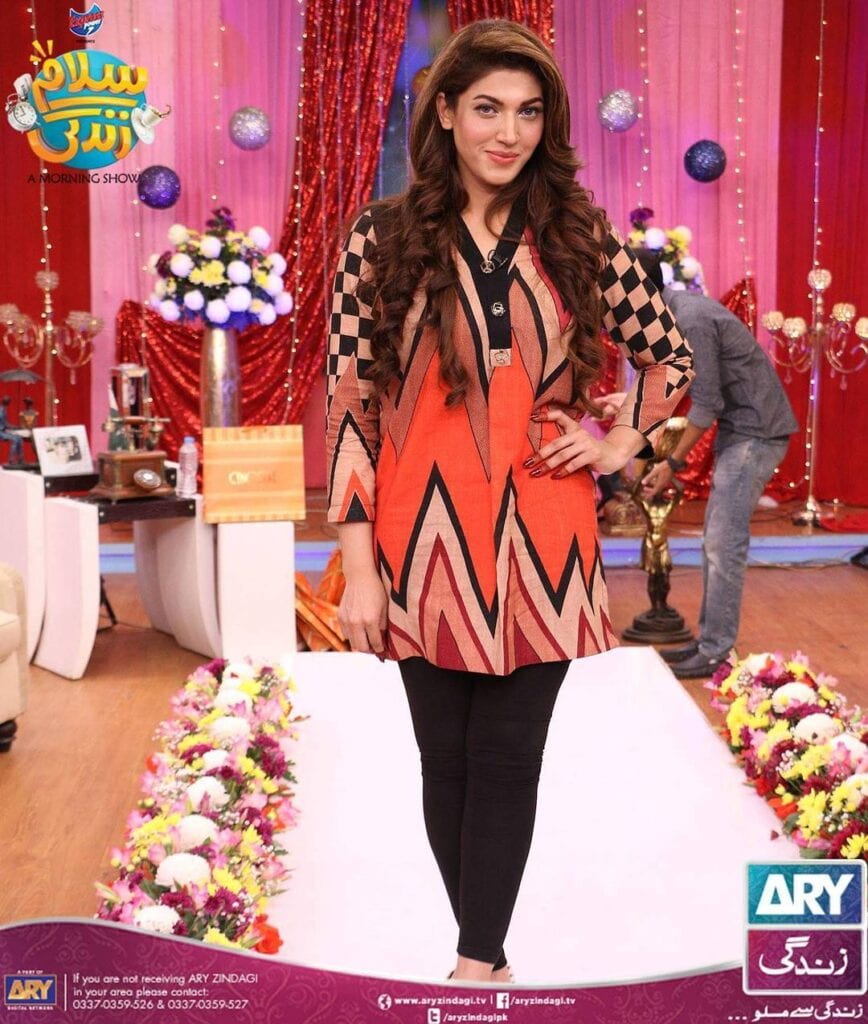 ↓ 16 – Cool Chiffon Outfits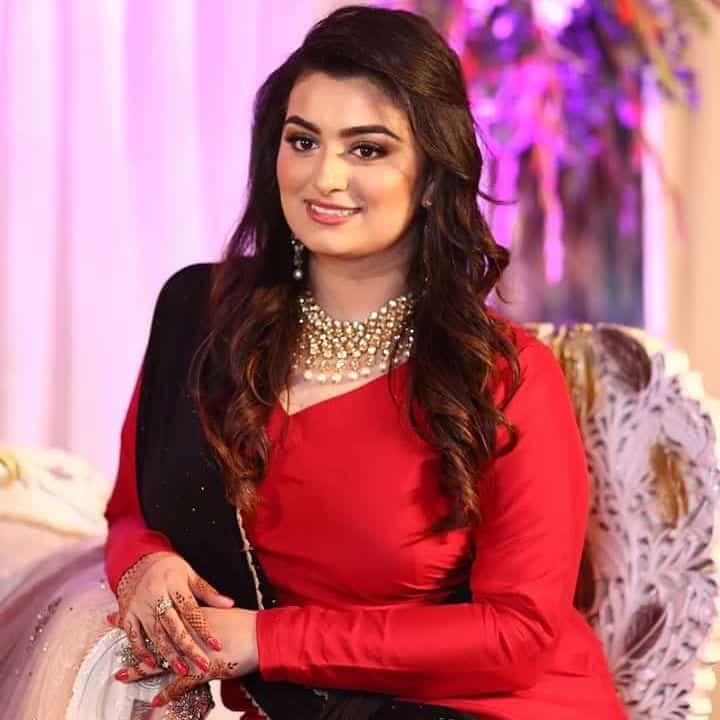 ↓ 15 – Lawn Outfits For Plus Size Pakistani Girls
The lawn is the most favorite fabric of Pakistani women. It is the country with long Summers and lawn is the fabric that is best for summer wear. Each year there is a rush to buy the newest designs in the lawn fabric, and this is one trend that is not going to fade away for the next many years. Here's How to Wear Saree for Plus Size.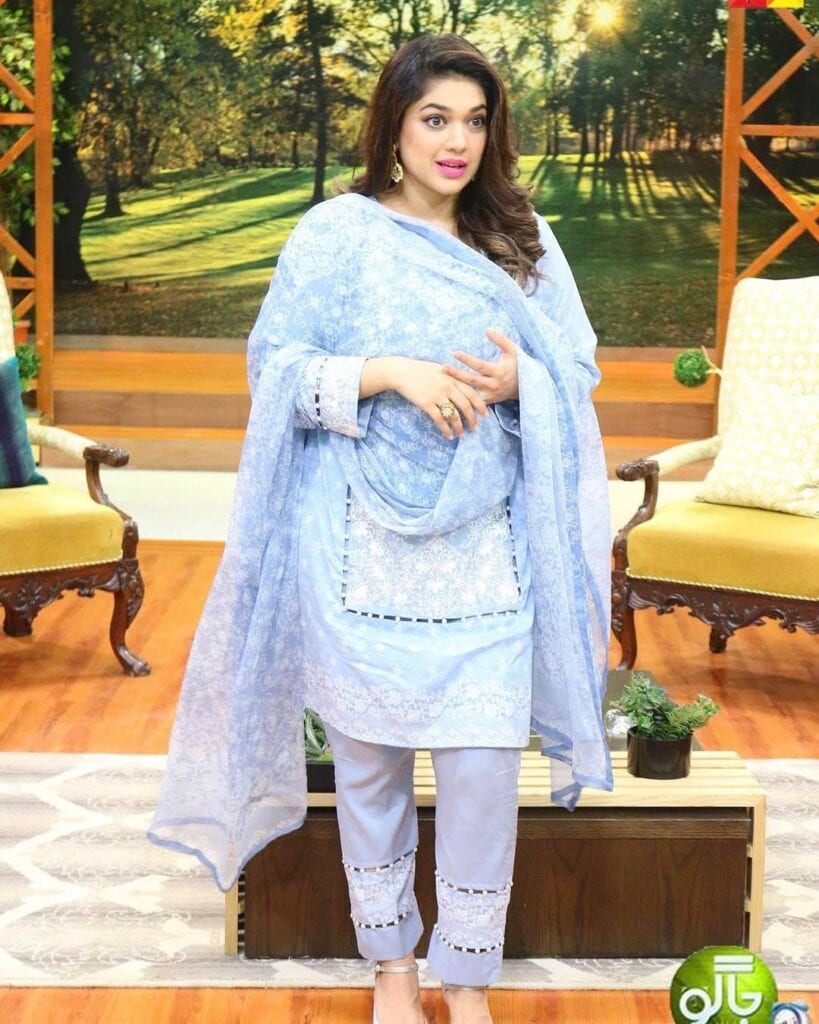 ↓ 14 – All Black Outfits
Divas, black black, and I repeat black is your color. Never rule it out.
↓ 13 – Hair Styles For Plus Size Pakistani Women
If you are the plus size, you can wear many different kinds of hairstyles. You must have at least shoulder-length hair. Chubby cheeks will look fatter if your hair is very short. Have long hair to cover the sides of your face with tresses. For the best style inspiration, check out these Top 10 Pakistani Fashion Bloggers Every Girl Should Follow.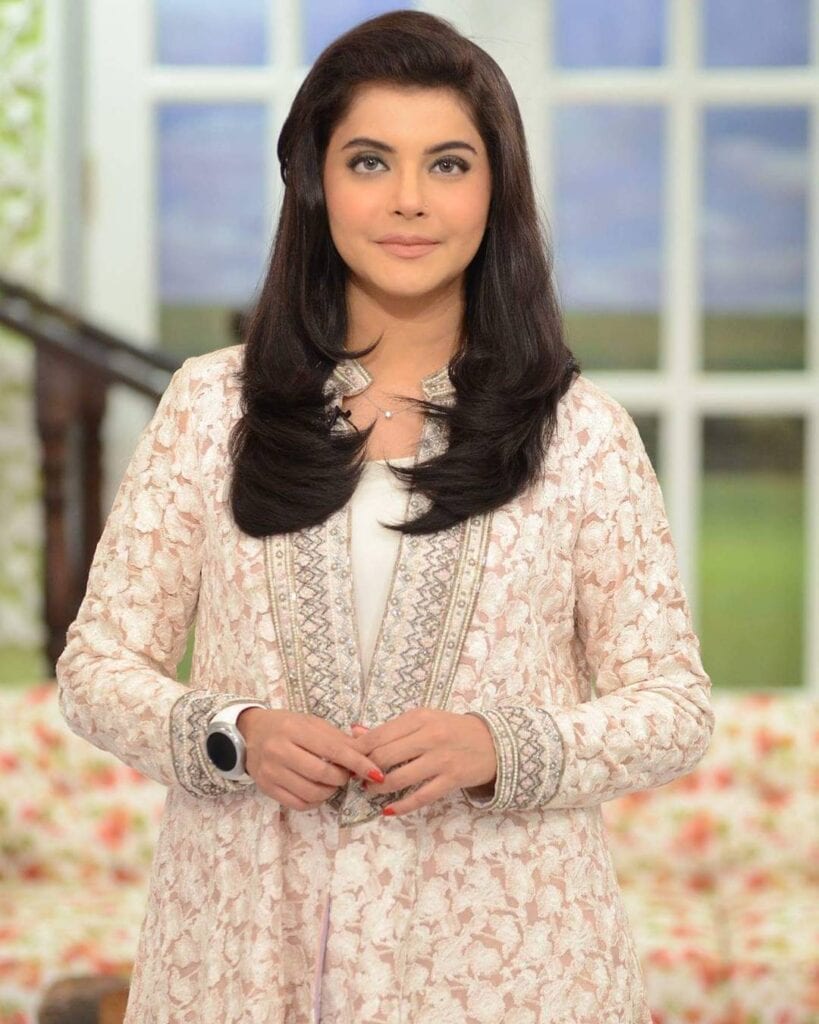 ↓ 12 – Birthday Party Outfit For Plus Size Ladies
When you are going to a birthday party, you can wear a mix of western and eastern wear. Jeans with Kurti or baggy shirts will look admirable.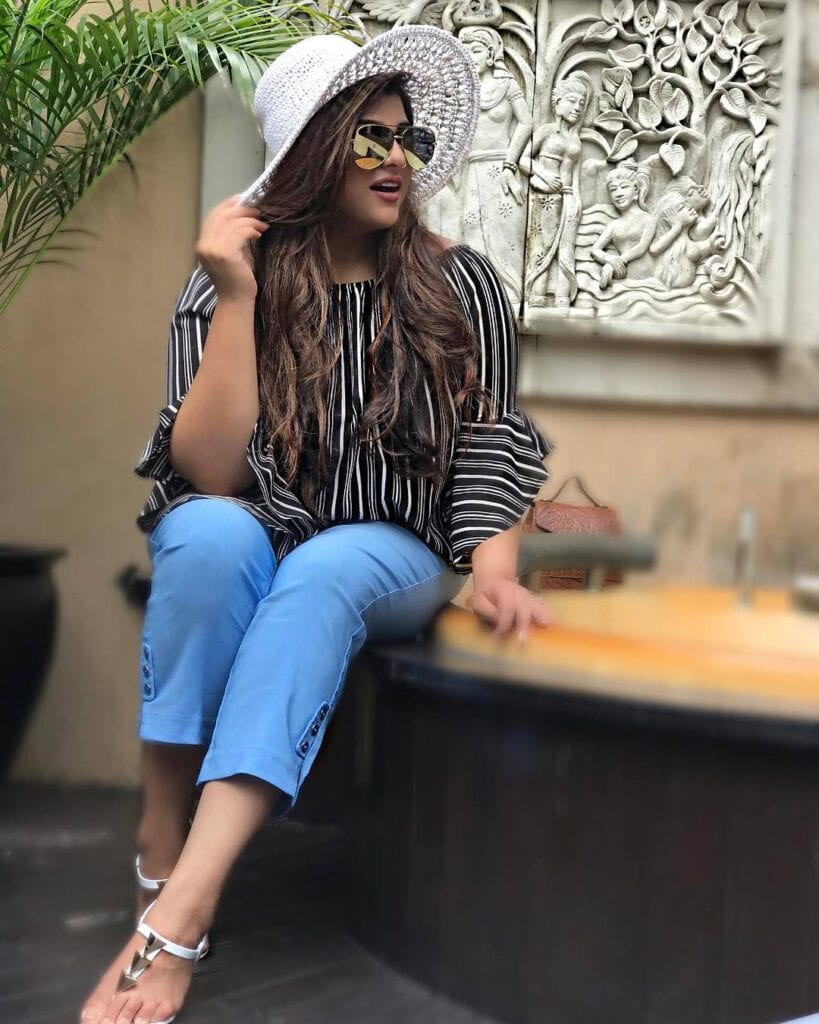 ↓ 11 – What To Wear For Friends Meet Up?
When you are meeting up with a bunch of your besties, you want to look chic and good because you know that there will be a lot of selfies snapped. Wear something that will make you feel content and composed. You do not want to wear stuff that is tight or skinny because it will make you look bloated. Go for loose, comfortable attire that is pleasant and also fashionable, but above all makes you feel at ease so you can enjoy quality time with your buddies. Here are 15 Stylish Pakistani Mehndi Dresses Collection this Season.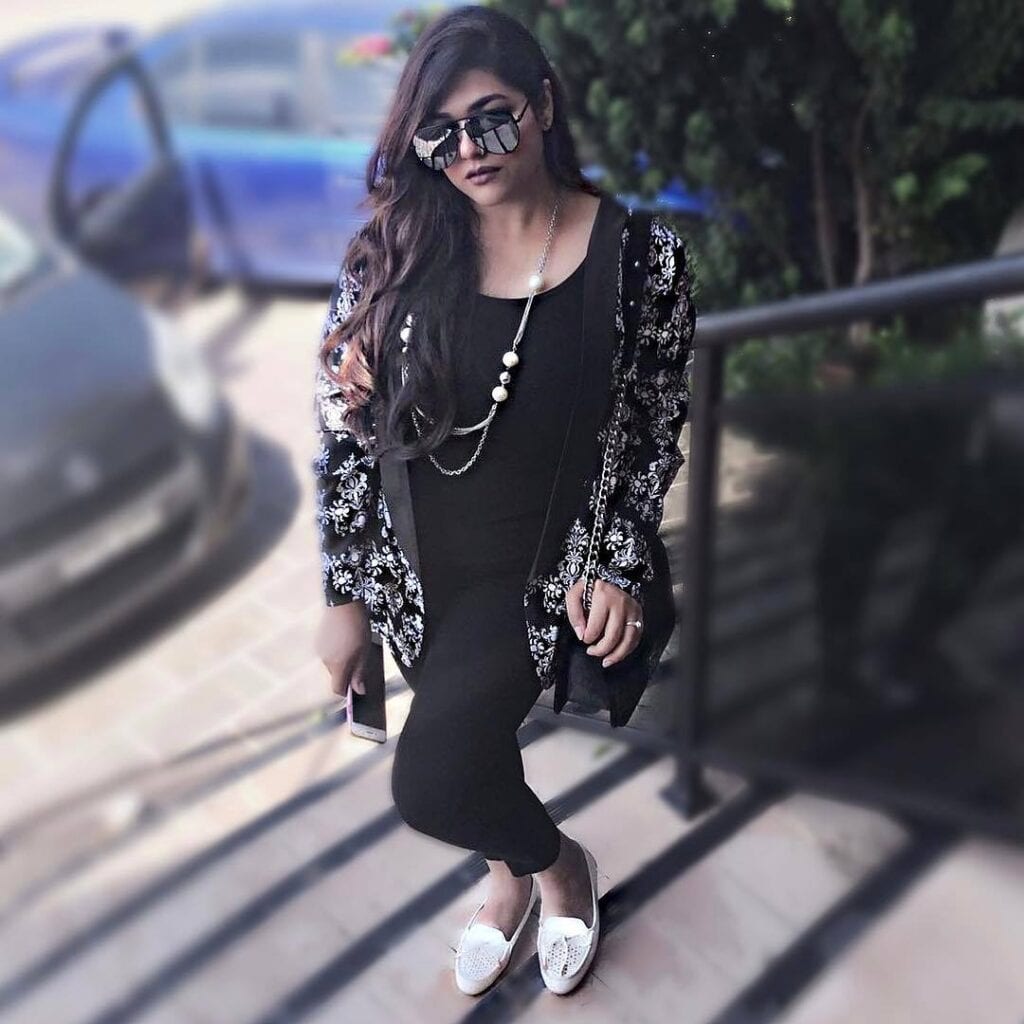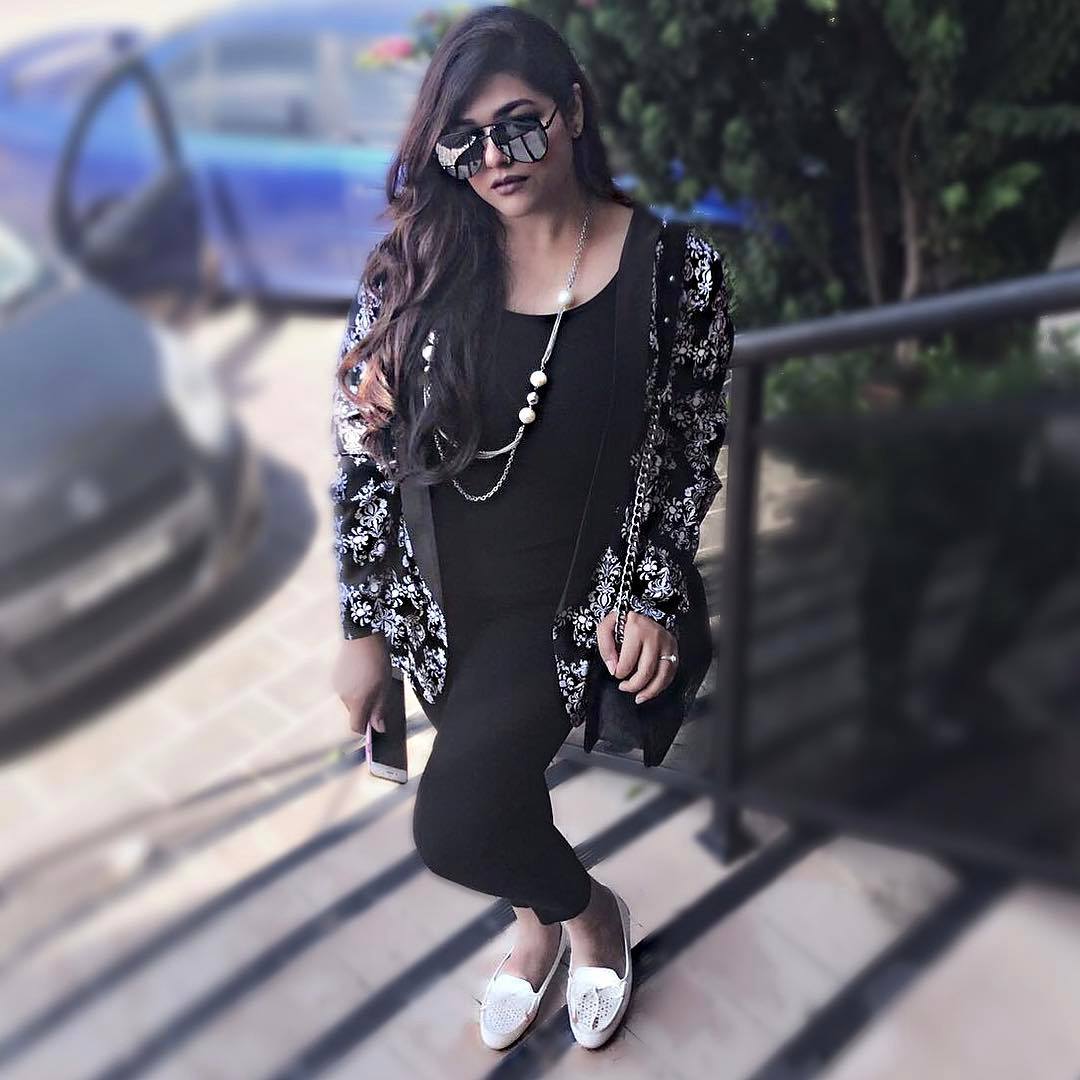 ↓ 10 – MakeUp For Plus Size Pakistani Ladies
Don't overdo the makeup ladies, contour your face well if you are willing to put on heavy makeup.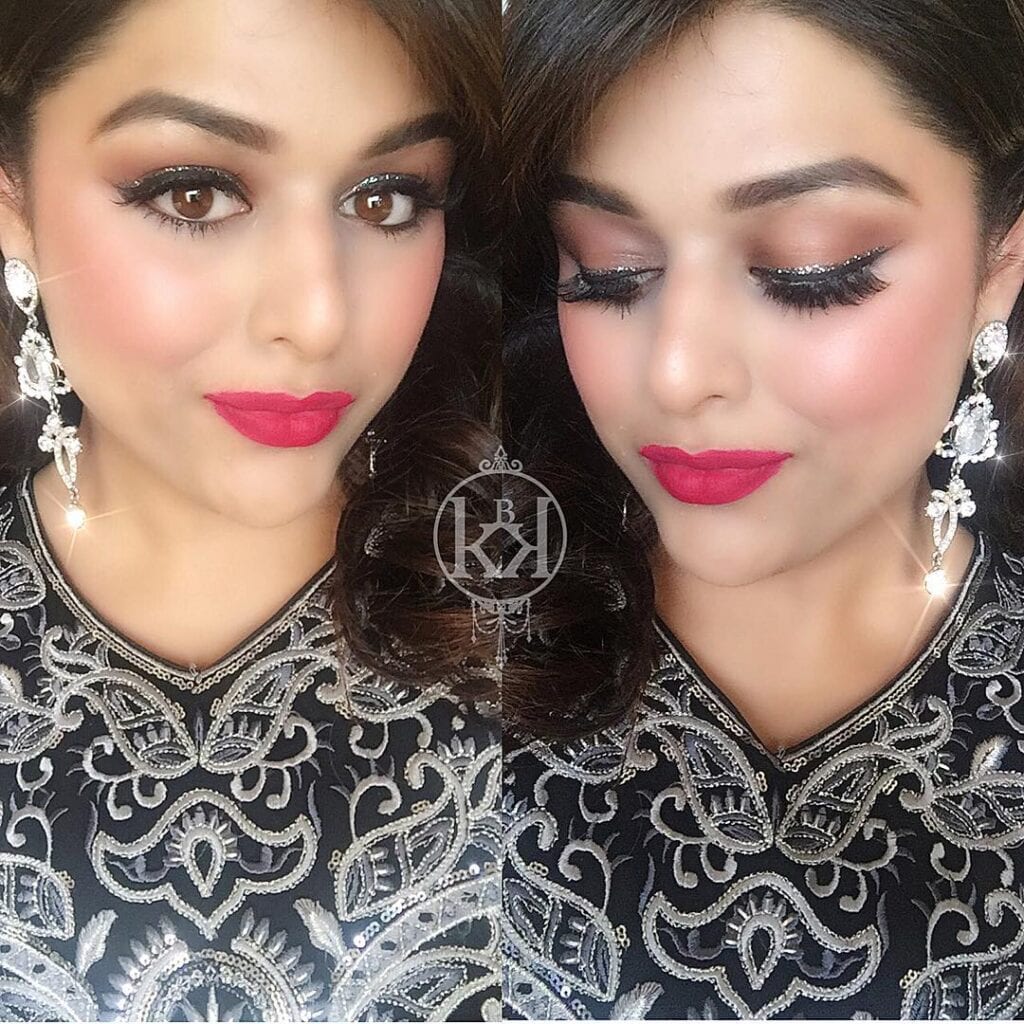 ↓ 9 – Fashion Outfits For Plus Size Pakistani Girls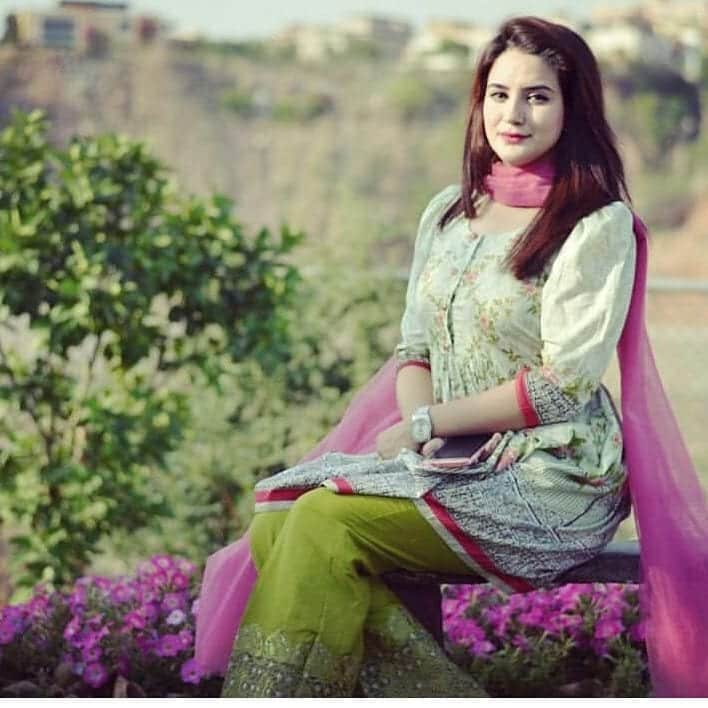 ↓ 8 – Swag Street Style
↓ 7 – Gharara Pants Outfits For Plus Size Pakistani Girls
These days Pakistani girls are obsessed with gharara pants. These pants are beautiful and flowing and give a royal Moghal touch to your clothing. Because they have a lot of flares, plus size ladies can wear them comfortably. Instead of the tights or skinnies, these can be worn by curvy ladies without feeling conscious about their legs. Short shirts look good with gharara pants. Don't miss out the fantastic Urwa Hocane Farhan Wedding Pics| Nikah Walima Dholki Barat
↓ 6 – Royal Dresses For Curvy Pakistani Ladies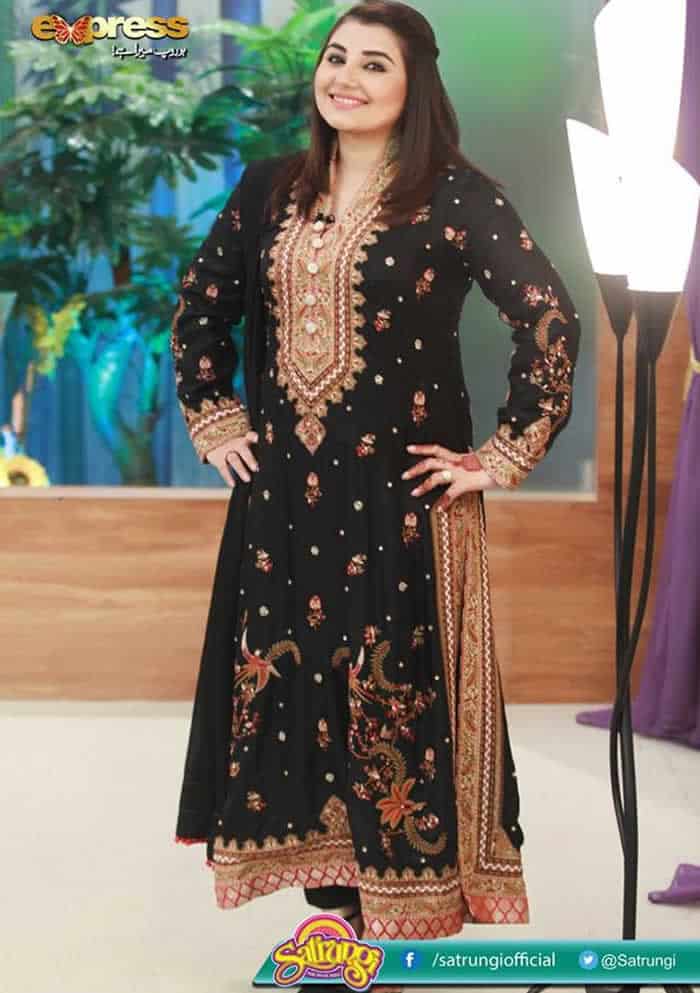 ↓ 5 – Classy Outfits and Hairstyle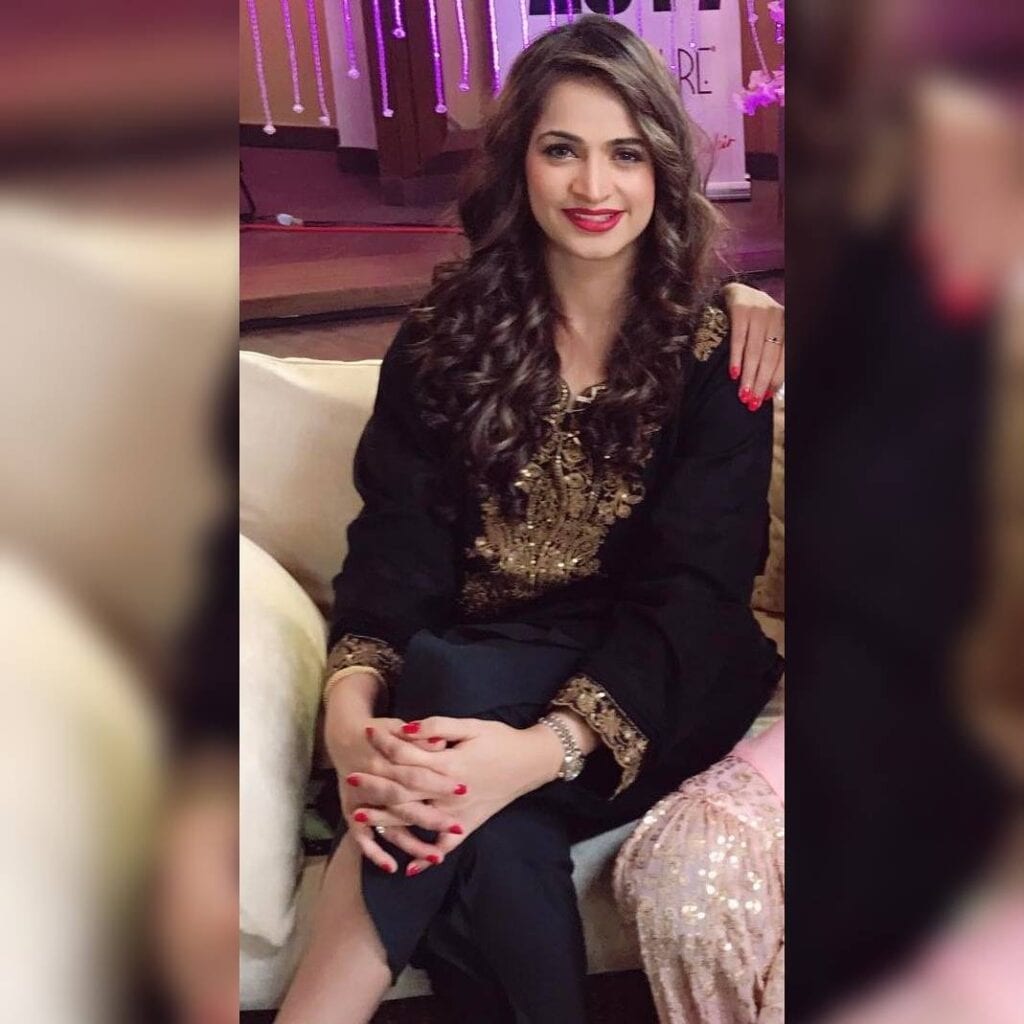 ↓ 4 – Formal Outfit For Plus Size Pakistani Girls
Here we see the award-winning and Internationally acclaimed director Sharmeed Obaid wearing two different formal outfits. In one picture we see her in a black gown and the other, she wears a short white shirt. You can see how a curvy woman like her can rock both these looks just by using the right styling techniques.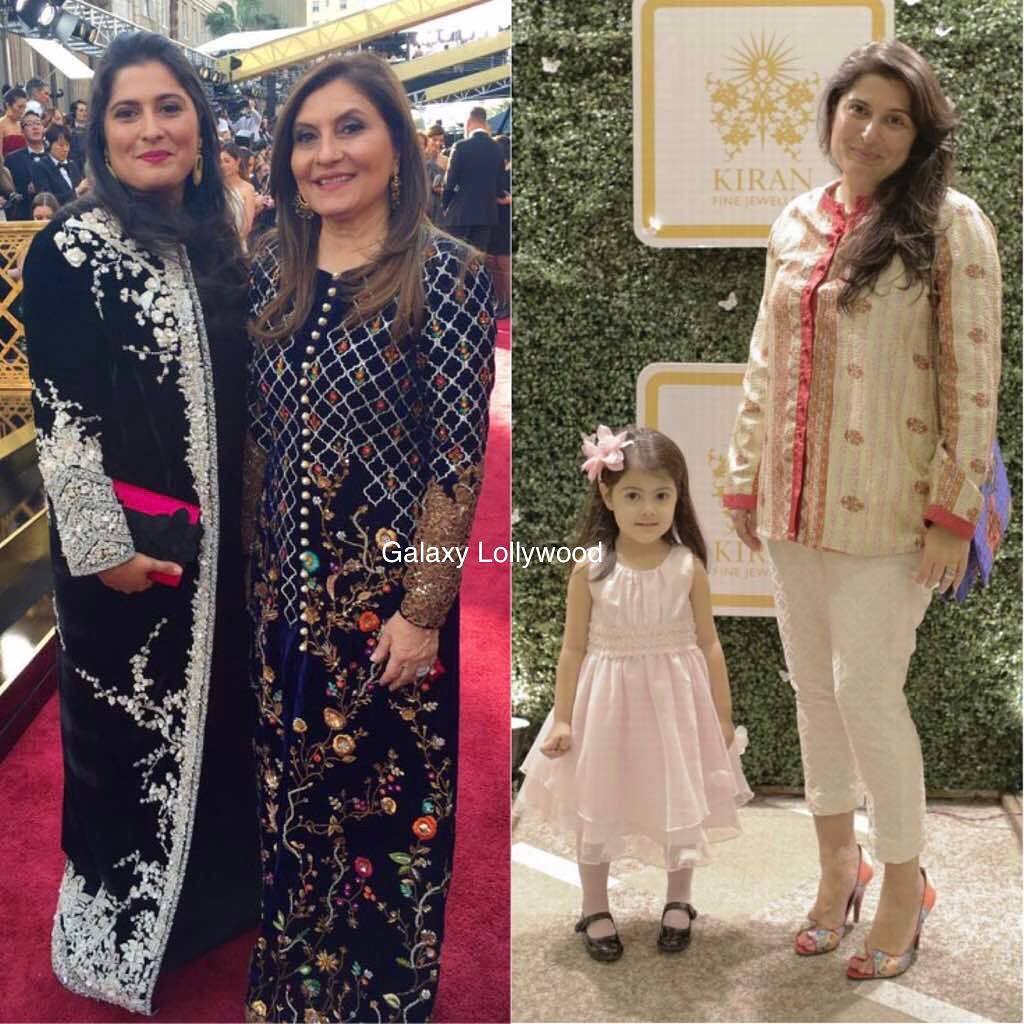 ↓ 3 – Black And White Outfits For Plus Size Pakistani Girls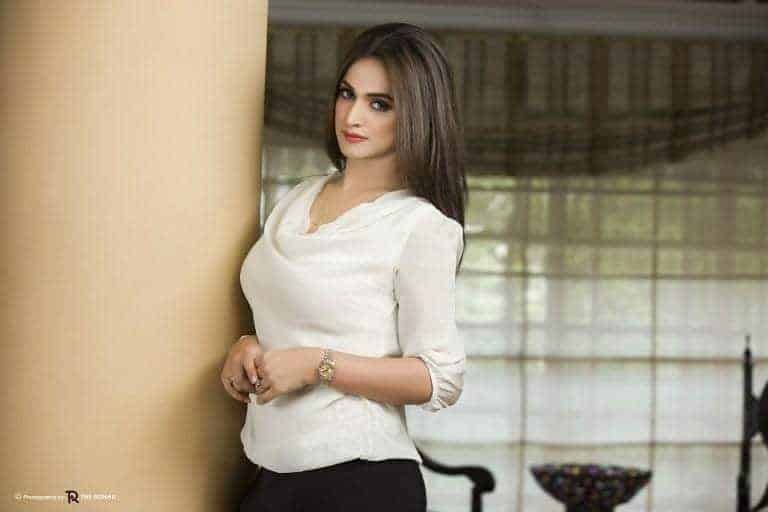 ↓ 2 – Colorful Outfits
A variety of colors is the highlight of Pakistani outfits. When you are wearing the classic three-piece suit, you can have so many different types of color combinations. You can have bright colors as well as light shades. You can also have beautiful vibrant prints and use the colour blocking technique when choosing your dupatta.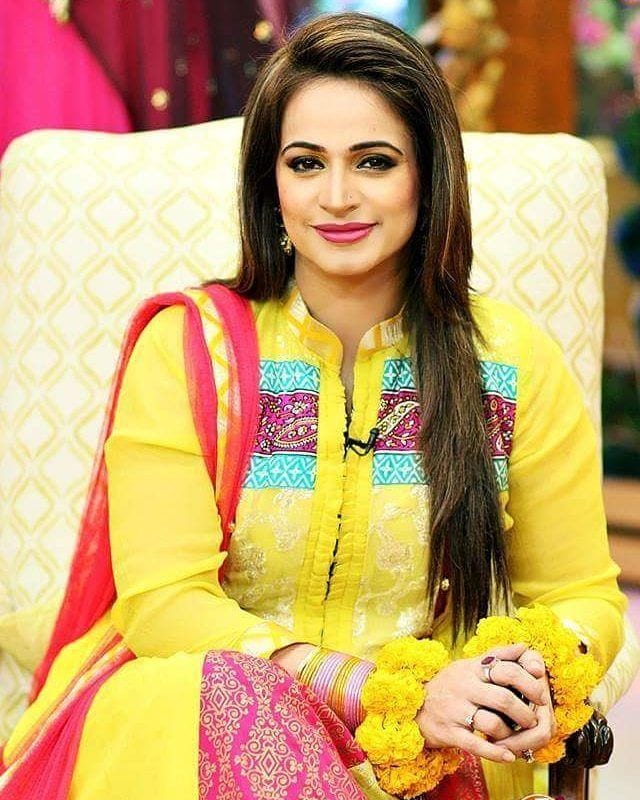 ↓ 1 – Embroidered Outfits For Pakistani Curvy Ladies
Embroidery is always in, in Pakistani clothes. Sometimes you see heavily embroidered shirts and sometimes embroidered bottoms, and sometimes it is the combination. These days embroidered net is in fashion, and you see long flowing dresses with heavy embroidery. They can be seen on models, hosts, and housewives alike. Beautiful and intricately patterned Embroidered net three-piece suits are a hot favorite among ladies of every size for all formal occasions. For curvy Pakistani women, fully embroidered shirts are not acceptable as they give a cumbersome look. Instead, they should opt for simple embroidered patterns, as seen on Nadia Khan here. Another good option is to choose shirts with embroideries at the bottom of the daman, as these make one appear more proportionate.