Today we will be discussing some office/work outfits for plus size women. A good presentation of yourself is very important for all working women. When you're dressed for the day, you feel good about yourself and perform with more confidence. So don't dress well for anyone else but your own self.
Our focus will be on workwear that is easy and comfortable to wear. Those women who feel comfortable in casual outfits can get Latest ideas in our earlier post on best casual outfits combinations for plus size women"
How To Dress For Work as Curvy Women
With so many brands and so many options these days, you'd expect things to be easier, especially since so many brands have started their plus size collections. And yet, so many choices have actually become overwhelming for many of us. It is indeed challenging to decide outfits that can suit the body shape well, therefore while purchasing the outfits one needs to make sure that the outfit should fit well and that it's worth the investment.
Work outfits can be styled in several ways. From formal to semi-formal. Curvy women can choose them according to their personal preferences of course. Some of us can only wear suits and formal wear to work while others have a more casual work environment. I personally find casual wear harder to choose as they can be more confusing to mix and match.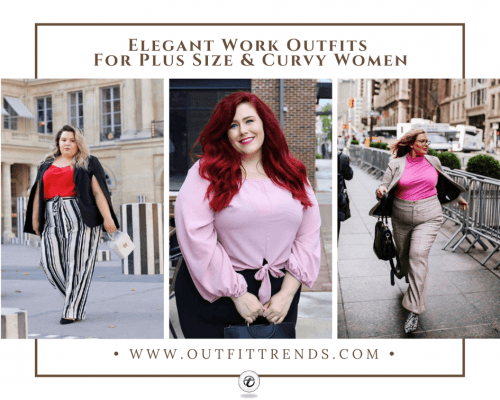 One needs to keep in mind that whatever they wear should be comfortable. As plus size ladies, we need to keep a lot of things in mind when they are out shopping. Outfits should be chosen according to the body size and shape. Here are some things or rather some questions that I ask myself before buying a new work outfit:
Is this item available somewhere at a more discounted price? I usually check online for this before making a purchase, especially for the more expensive shoes and outfits.
Do I have outfits and accessories to match it? For example, if I'm buying a new top, will it go with any of my existing pants? Similarly, if I'm buying a new skirt, I prefer choosing a color and style that would go with most of my tops. It's especially important when buying layering items like jackets as a jacket that doesn't go with your outfits is pretty much useless, no matter how good it looks on that mannequin.
Is the fit right for me? If I'm unsure about it, I usually ask the store for a tailored fit as many brands are offering customized sizes nowadays.
Do I feel comfortable in this? If I'm buying a work outfit, comfort ALWAYS comes first. I even try the outfit on and walk around the store to be sure of its comfort level. Who cares what the store clerks will think! If you're buying something, you have every right to be sure of it.
Is it the right size? This is extremely important as sizes vary from one brand to another and often within the same brand, the size chart isn't very consistent. I almost always take two sizes to the fitting room to be sure of the right one.
Would I wear this to work tomorrow? All too often I tend to get blown away by outfits, only to realize later that I would never wear such a bright color or such a deep neckline to work. Your preferences may vary but it's always important to ask yourself if you would actually wear this to work or are you just getting carried away.
There are different perceptions and preferences of every woman when it comes to the selection of outfits. From color selection to style – one working woman might go for jeans and shirt which is very casual, and others might go for a formal coat and shirt, it all depends on personal taste and your office dress code.
One piece of advice to all the ladies reading our post is that one should never look at the price tag to look good, it is all about how you dress and how you carry it that makes you look good. You need to make sure you feel comfortable in your clothes. Go for the perfect fitting and color. Combination and size really matter. Office attire should be kept very minimal and simple. Your simplicity enhances your personality. Now let's look at some great outfits that our fellow plus size women have been wearing to work:
↓ 17 – How To Wear Shorts At Work
Striped shirt with shorts – a simple yet elegant combination for Summers. You could also go with a blouse for a more formal look and if you still don't feel good, add on a blazer or a Kimono and we're sure you'll love the look. Here are some more inspiring ideas on How to Wear Shorts for Plus Size.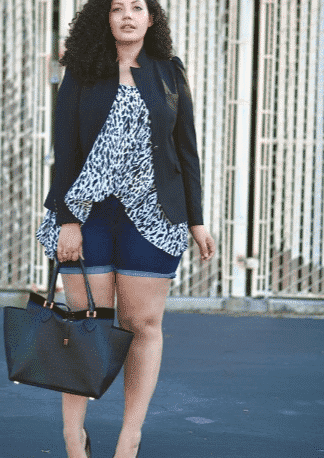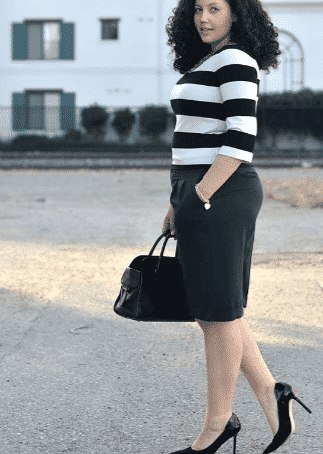 ↓ 16 – How To Style Skirt At Work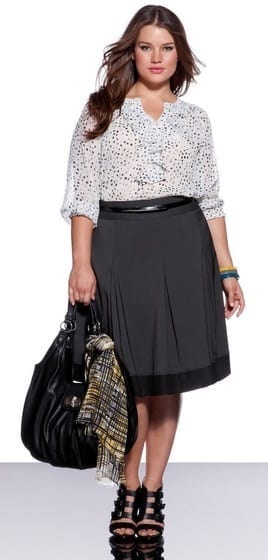 Totally crushing over this look by Natalie in the city. When you feel like solid and printed skirts are getting too mainstream, go for striped ones! This is such a perfect outfit for a conference or even a random good day at work.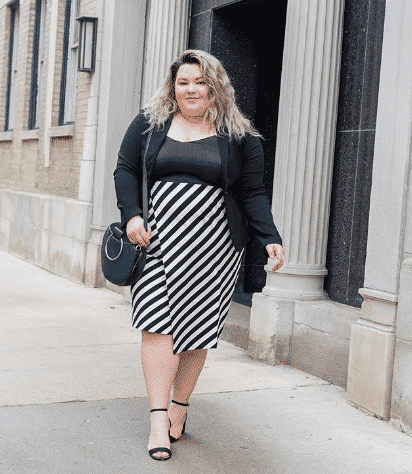 ↓ 15 – Winter Work Outfit for Curvy Girls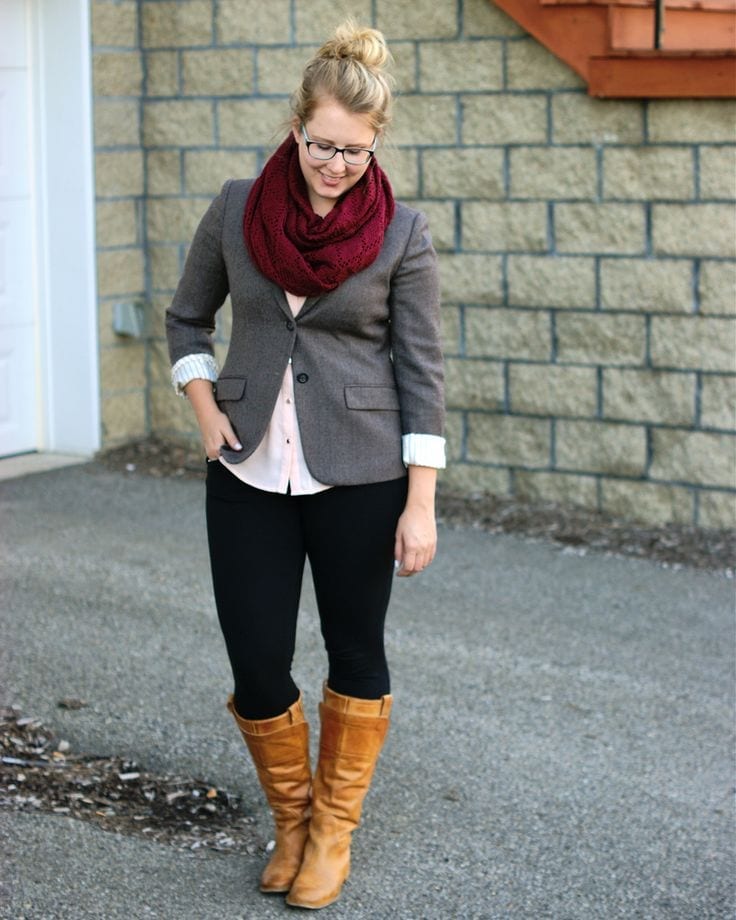 ↓ 14 – Elegant & Budget-Friendly Workwear
Here are some of my all-time favorite places to shop for plus size workwear, whether you're on a budget or you're ready to splurge a bit, these stores usually have something for everyone and for all sizes.
Macy's. It's a heaven to shop for women between sizes 16 to 24. Most of their flagship stores have a huge department for plus size women and they're stocked with some of the best designers including Calvin Klein, Ralph Lauren and Micheal Kors.
American Eagle
Forever 21
Target
Zara
Urban Outfitters
Loud Bodies. This is a relatively new online retailer that works with a special focus on plus size fashion. Every item on their website goes up to at least 7XL. The best part is that they have the most adorable outfits and dresses starting from as low as $10 so it's definitely worth checking out.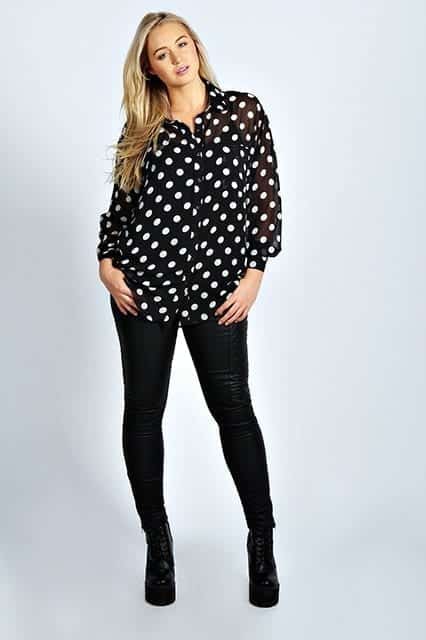 $40, available at Boohoo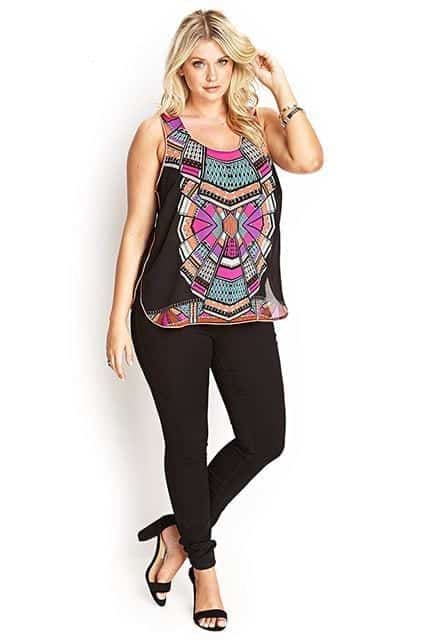 Buy from Forever 21.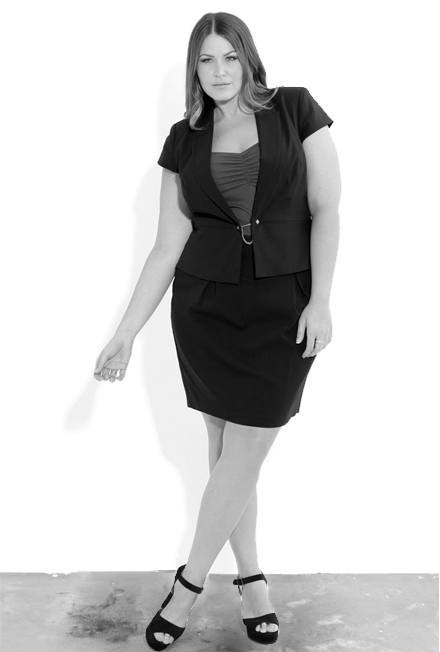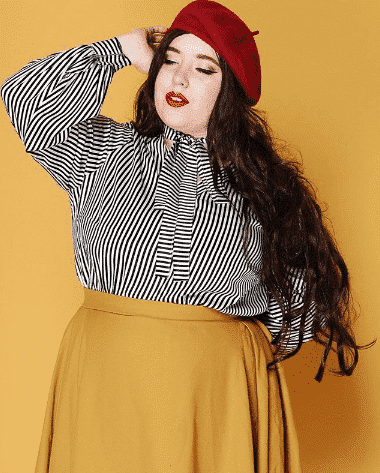 "Clara" Satin Shirt by Loud Bodies for $52.50
↓ 13 – Chic Hairstyle & Makeup Ideas For Work
As we said earlier, your attire has an effect on your attitude. When you look good, you're in a better mood and you're able to focus on your work with lots of positivity and enthusiasm. Your hair and makeup too are as important as your outfit so don't forget to work on them too every now and then. You can experiment with new hairstyles whenever you have some time before work, for example, go for straight hair one week and curly hair the next, or try braids if you have time to get ready.
When it comes to makeup, it needs to be simple, quick and yet it should make you look fresh too. Here are some tips:
Start with the eyes instead of the face.
No makeup look is immensely popular these days and no, it doesn't mean you shouldn't wear makeup. It means that your makeup needs to look natural. We recommend going for a good concealer to hide the dark circles, a nice b.b cream, matte lipstick, and some cheek tint. If you want you can add some mascara and face powder too but just don't make it all too heavy/noticeable.
Invest in a good cheek contouring kit, I personally love Too Faced cocoa contour and find it to be great for curvy faces as it doesn't just contour but also helps with highlighting the cheekbones.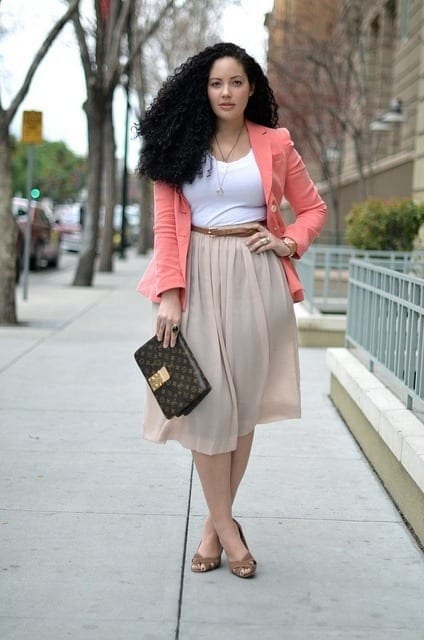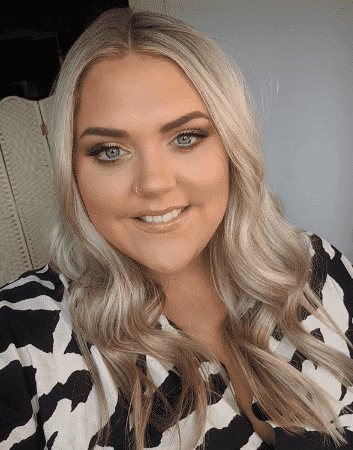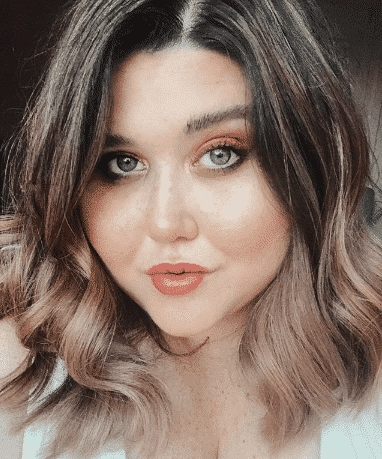 The Tarte Cosmetics Amazonian clay blushes are also great for a minimalist look to highlight and contour the face before you go to work. Or you can also easily carry them in your bag for a quick touch up in the middle of the day. Though I never need a touch up with them since they're supposed to last for at least 12 hours. And they are pretty affordable at $29 each.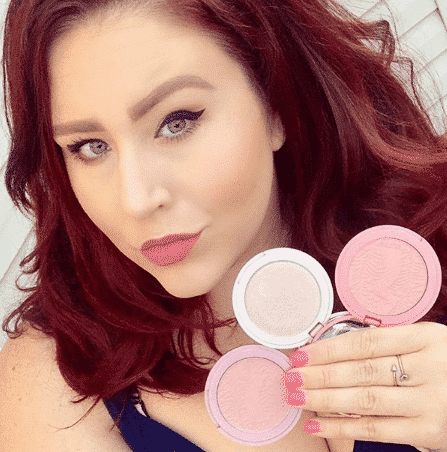 ↓ 12 – Casual Plus Size Work Attire For Fall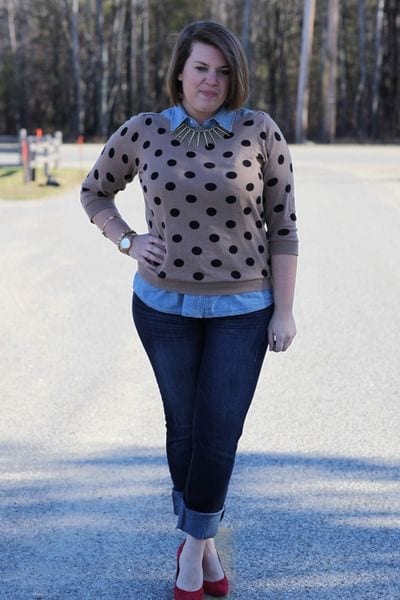 ↓ 11 – What To Wear To A Business Meeting?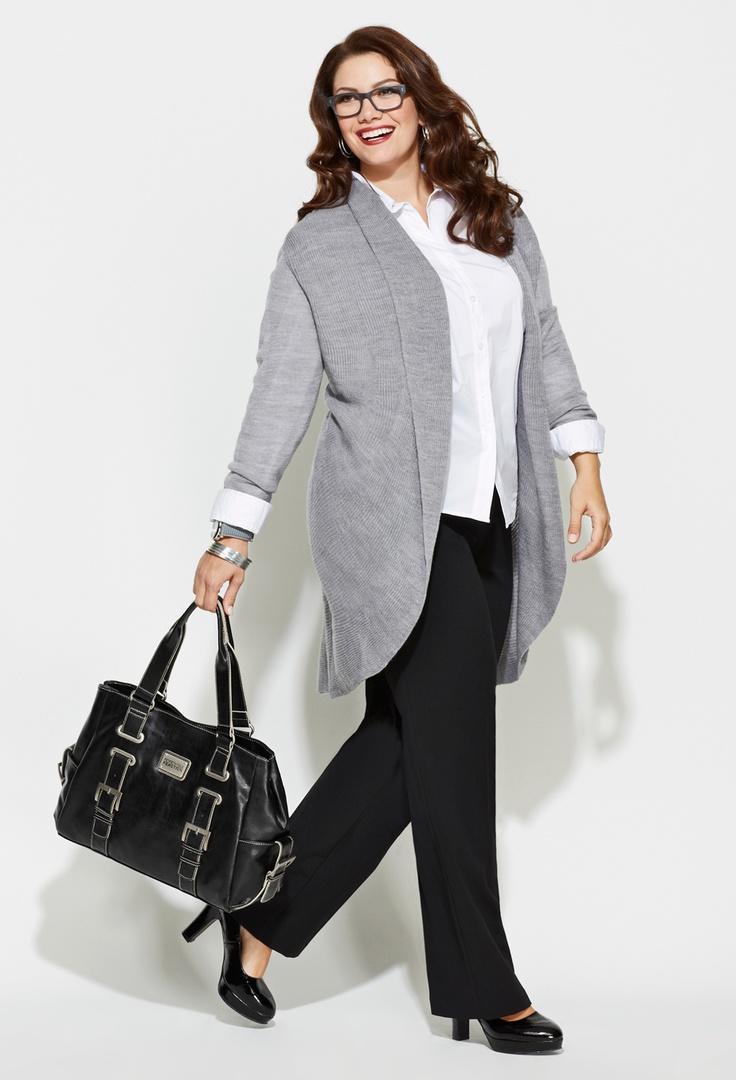 When you can't make up your mind on what to wear, the classic black and white combination is always a safe bet.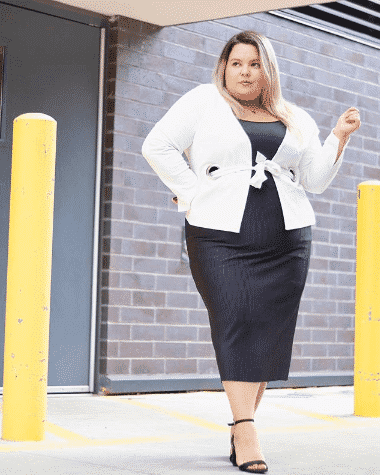 ↓ 10 – Elegant Dress Combination For Spring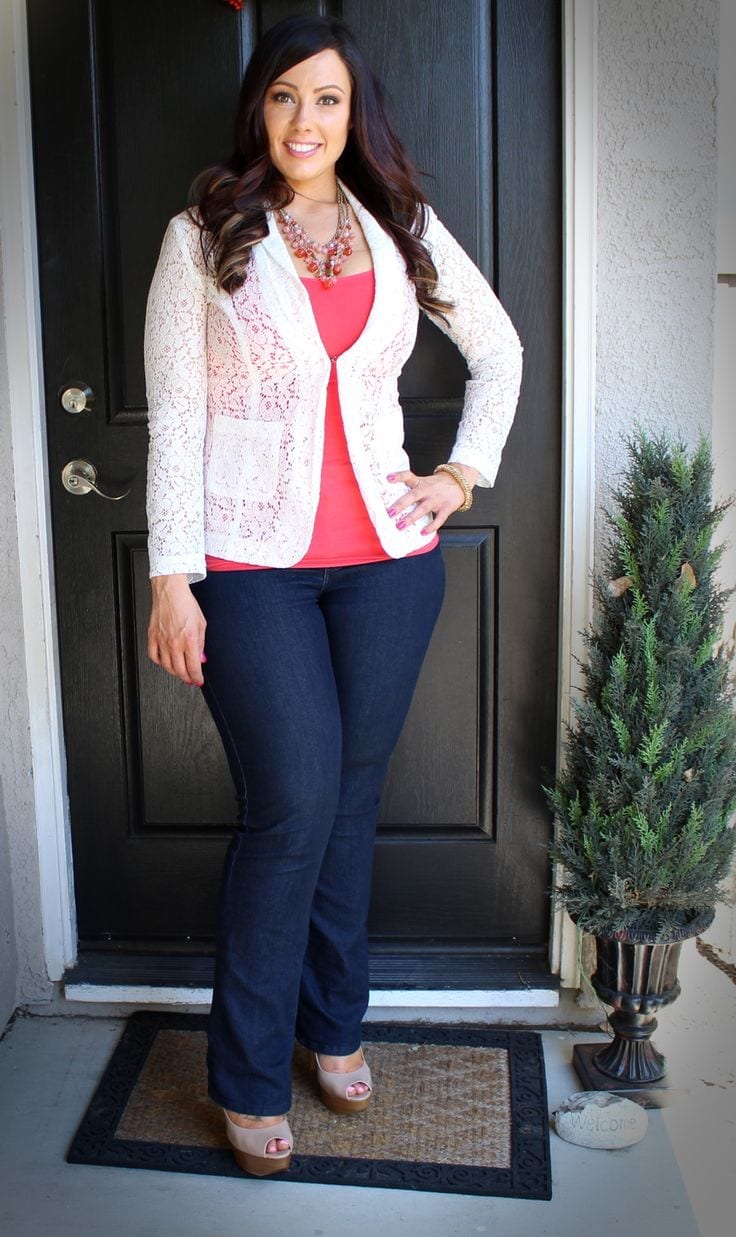 ↓ 9 – Winter Dressing Idea
For a complete and exclusive guidebook on winter dressing, check out our post on Chic Winter Style Guide for Curvy Women.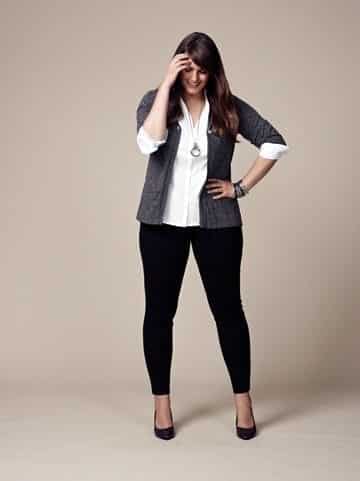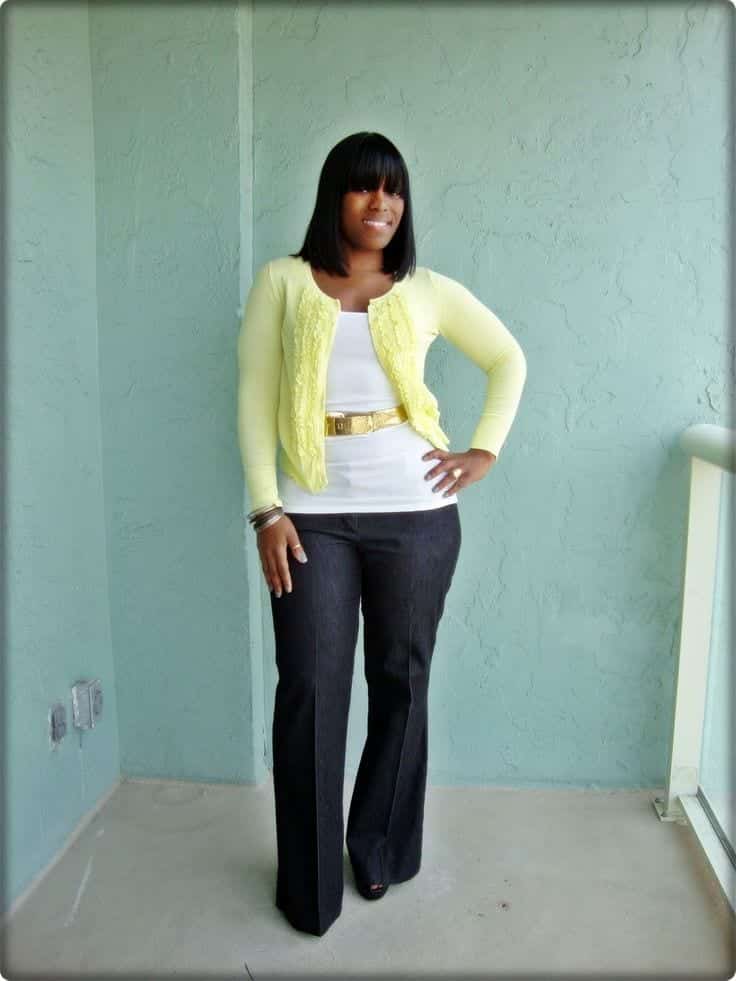 ↓ 8 – Autumn/Fall Season Outfit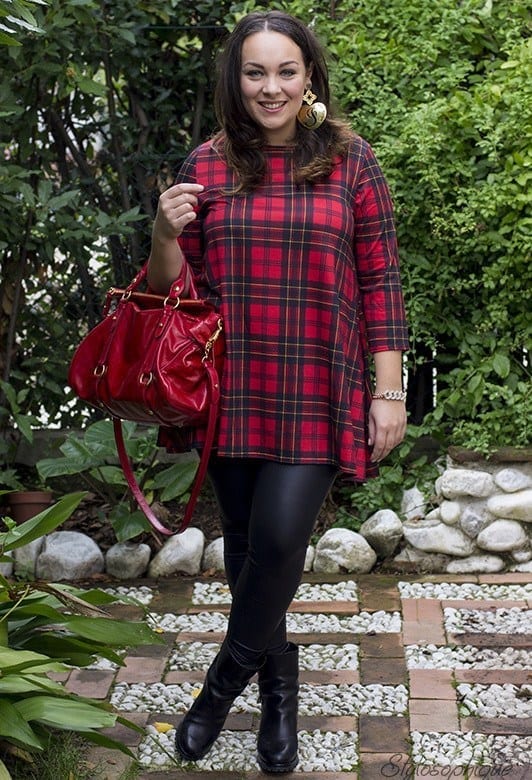 ↓ 7 – Can You Wear A Denim Jacket To Work?
Why not ladies! Denim jackets are one of my go-to pieces for layering especially in the Fall and Spring season when it's slightly cold but not cold enough for sweaters or coats yet. I particularly love pairing them with skirts. As you can see below, they look equally good with both printed and solid-colored bottoms. For more on this, you should check out our earlier post on Stunning Skirt Outfits Combinations for Plus Size Ladies.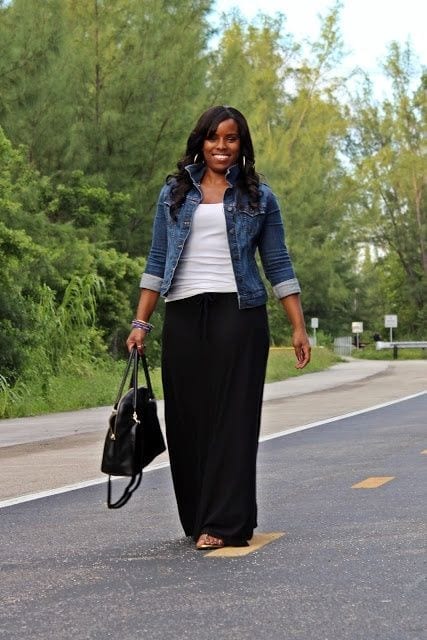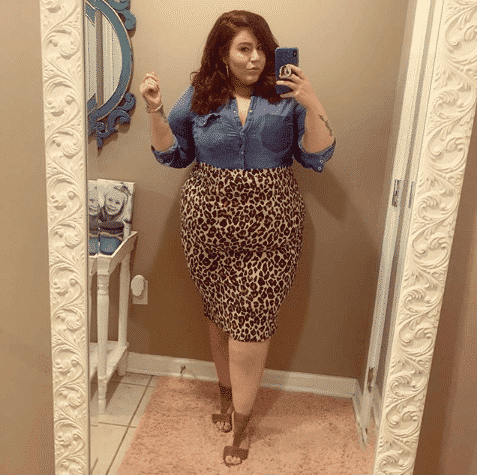 ↓ 6 – Power Suit For Plus Size Boss Ladies
You don't always have to wear a blouse under your power suit. Add a pop of color with a bright t-shirt or turtleneck.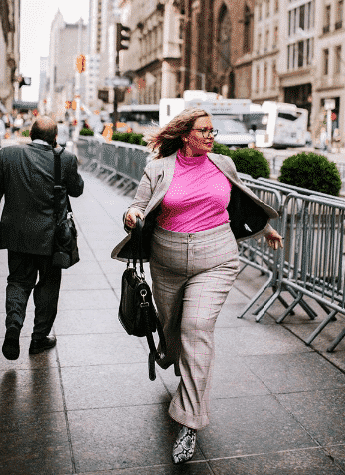 ↓ 5 – Wear A Dress To Work
Warning: All the compliments you'll get at work might make it difficult to focus on work! Yes, that's right, ASOS has so many beautiful dresses that you can wear to work and I absolutely love their plus size sizing.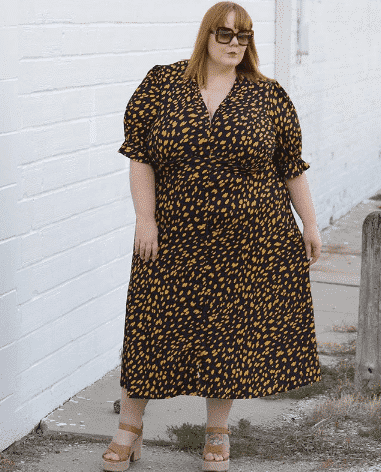 ↓ 4 – Dress To Impress
As curvy women, certain parts of our body can be more prominent than others. This is why it is important to know your body and dress accordingly. For instance, if you happen to have a smaller waistline, look for clothes that will accentuate your curves. Peplum silhouettes are ideal for such body shapes and they often tend to give a slimming appearance.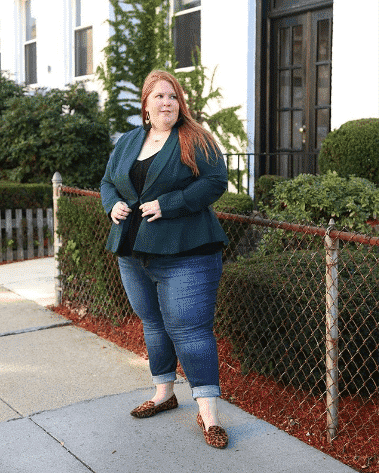 ↓ 3 – Traveling For Work
Many of us boss ladies need to travel from time to time for work or meetings and whatnot. Comfort becomes an even greater priority when traveling because you don't want to be stuck at the airport in a suit that's too tight or a shirt that you're trying not to get wrinkled and stained before you get to that meeting.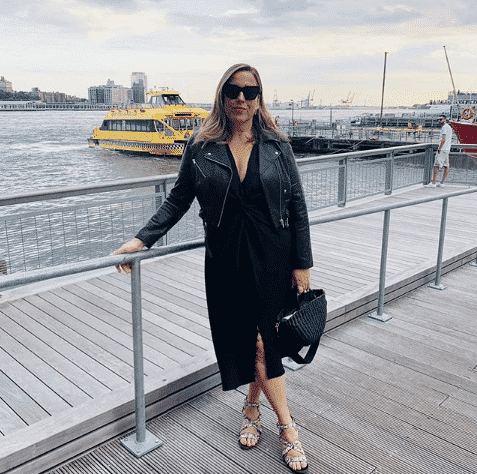 ↓ 2 – Accessories On Point
Here's a super-cool, menswear-inspired look. Know what I love the most about this outfit? Those yellow shoes! Adding just a bit of yellow to your outfits or accessories really takes the look to a whole new level.
Investing in a couple of good quality or high-end belts is also super important because whenever you're wearing a dress that's too flimsy or a top that just doesn't look right, the belt can really help bring it all together. The shoes shown below are by Gucci so they're on the more expensive side of course, but if you're looking for a budget-friendly option, you can surely find some great options at Amazon, Macy's or ASOS, like these ASOS DESIGN Stirrup mid-heeled loafers in mustard that are priced at $48 only.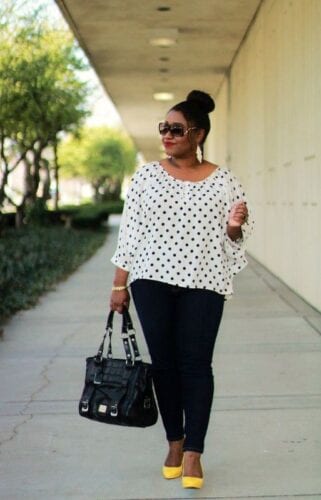 ↓ 1 – Sweater Outfits For Work
Who doesn't love the sweater weather? Sweaters are comfortable and they look great so you can easily wear them to work with jeans or pants. I'm personally a fan of sweaters that use color blocking in some way as they usually have a slimming effect. I also prefer standard fitting in sweaters instead of slim fit ones.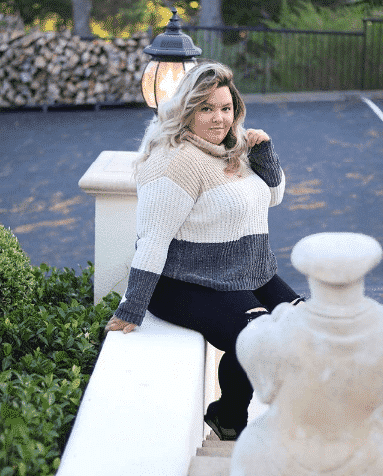 For a more formal look, you can opt for sweater dresses. The person who invented sweater-dresses has to be a genius or something because he/she combined two of the best things ever: Sweater + Dress. I love the ones with buttons in the front because they somehow have a more professional look to them. And of course, you can always add a belt if you feel the fitting isn't right or if you want to accentuate your curves.
I hope you liked these outfits. Or that you at least got some new ideas about outfits that you can wear to work. Are there any outfits or tips of yours that you would like to share with us? I would definitely want to hear from you so leave a comment below and share your favorite work outfits.