How to wear hijab in summers to stay cool? This is one of biggest worry every hijabi girl come across in summer season. Well, today outfit trends will be giving you a few basic tips to beat the heat. Ideas what outfits to wear with hijab to stay cool and some latest summer hijab styles that are trending these days.
Hijab is the symbol of modesty. For Muslim women, it is considered as an essential piece of cloth to cover the head. You can tell by looking at the women that she is a Muslim lady if she is wearing it. It has also become a part of fashion. Tying it up in the right way is very important. You can make a hair bun and tie up the scarf for a neat look. You must experiment with different styles and looks so that you know what suits you the best. Below are the images of the hijab styles that you must learn in summers. You will surely look good in these trendy and new hijab styles. We hope you enjoyed reading the post, for more related topics you can check this out, hijab swag style.
During summers many female hijabi's are seen worried because of the heat that makes them uncomfortable in their hijab. If you are one of those, who want to know about how to handle the heat in summers while wearing a hijab? We have answers to all your worries. Firstly you need to make sure that the material you wear should be very light and not a thick material. For Muslim females, wearing the hijab becomes important, and sometimes they find the covering up very difficult and troublesome especially for those who have long hair.
https://www.youtube.com/watch?v=IIpgMMs26e0
Here we have some tips for you all. Get yourself a summery fabric which is lightweight. The light ones are made up of fabrics such as cotton, linen and crepe. Other than that you can change the style of hijab, how you wear it. You can tie it up on the head or wear it like a loop around the neck. Here is a summary for all what has been mentioned:-
The Basic Summer Hijab Tips
Choose a lightweight fabric hijab
Avoid tight clothing
Avoid layering
Put on breathable and  natural fabrics
Drink a lot of water and always apply SunBlock when you go out.
Wear Skirts or dresses with hijab instead of Pants. Or wear Baggy / Wide Legged Pants.
Wear light color Hijab.
 Scroll down below to check out the latest summer hijab fashion we have picked up for you all. These may help you all to find the right combination for yourself.
She chooses a nude colour scarf to wear over the head. Suitable for summers.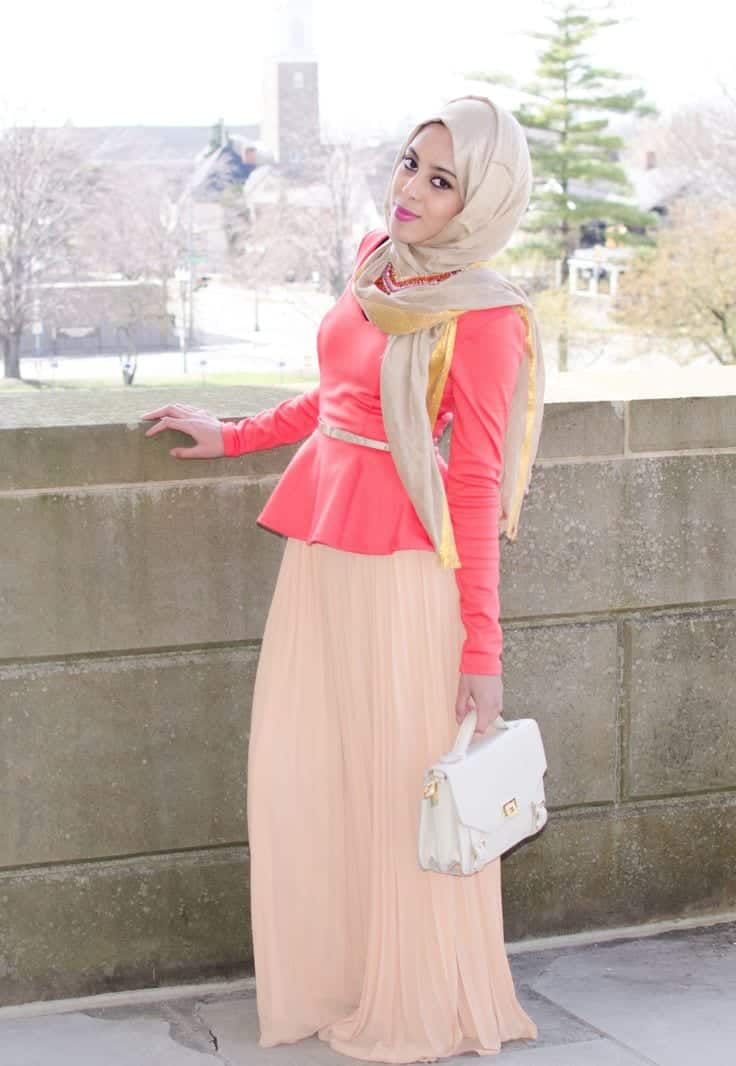 Trendy yet elegant style. The perfect way to remain cool in summers.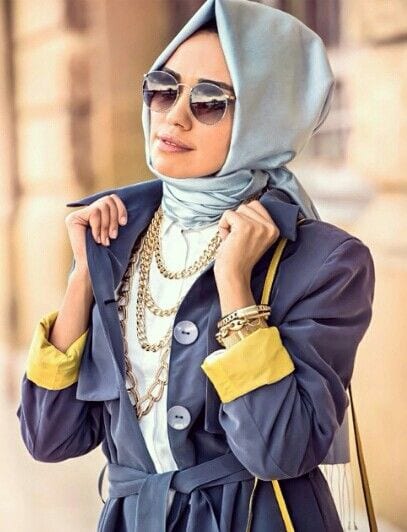 Loop style hijab. Gives a very neat look.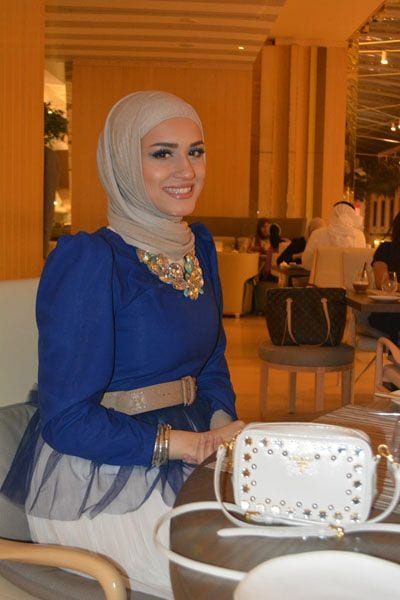 Printed hijab worn in a loose style.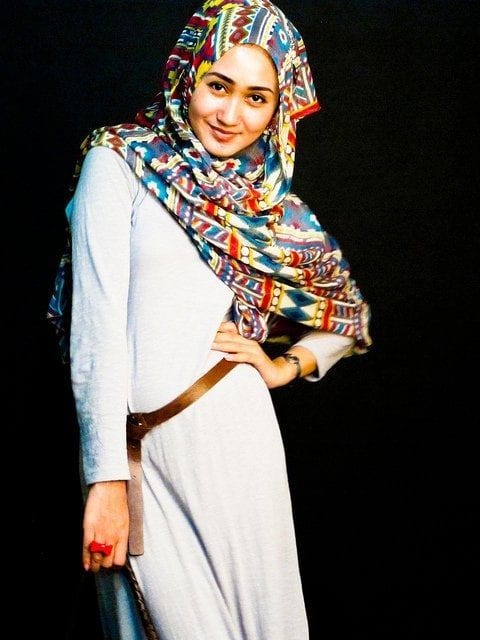 Chin high style hijab. Looks amazing on her with the perfect choice of dress.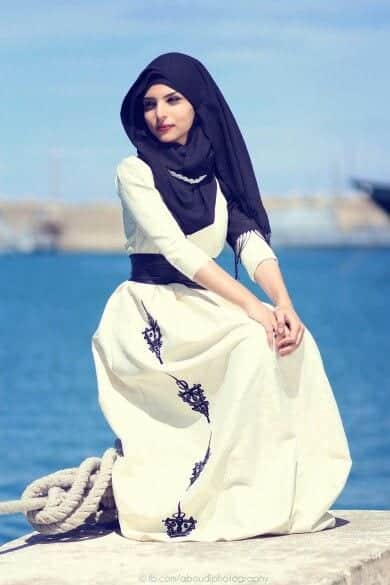 Prominent front hijab style. The pink colour looks gorgeous on her.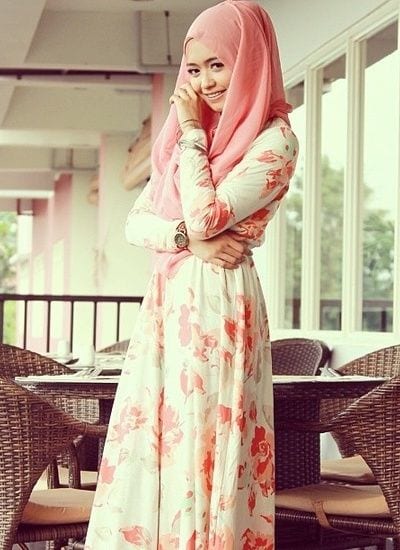 Turkish style hijab. The material is very airy; you can get them easily at fabric shops.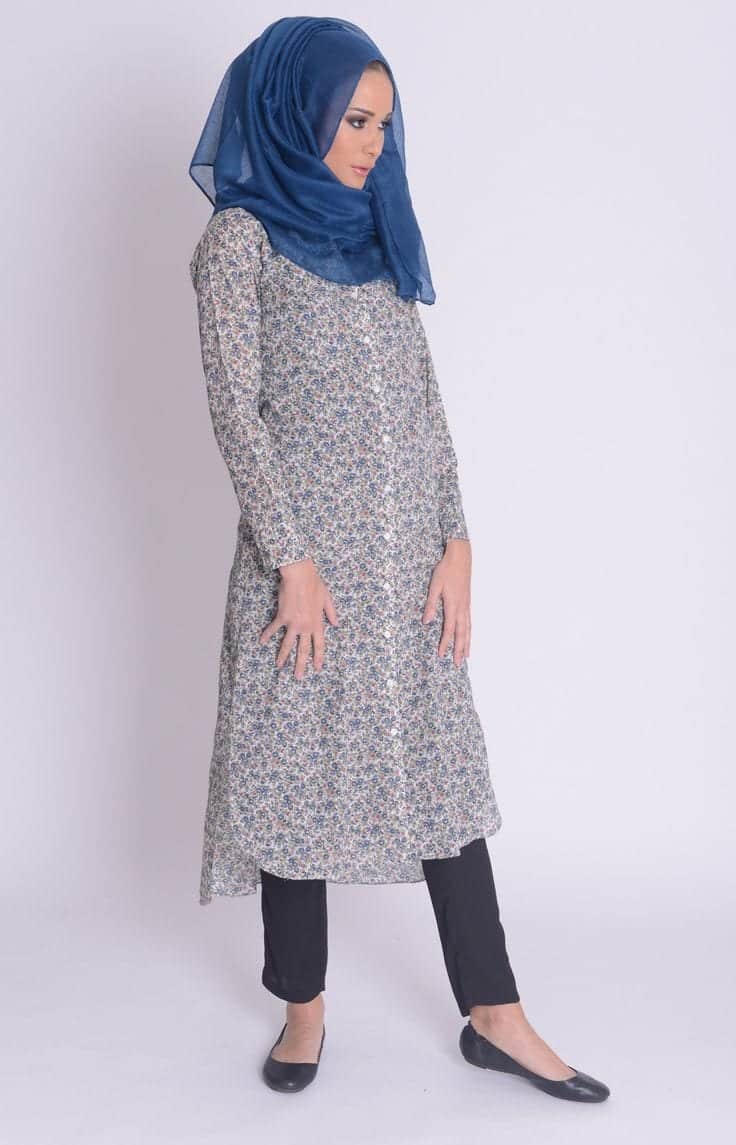 The cotton material scarf used to wrap up the head.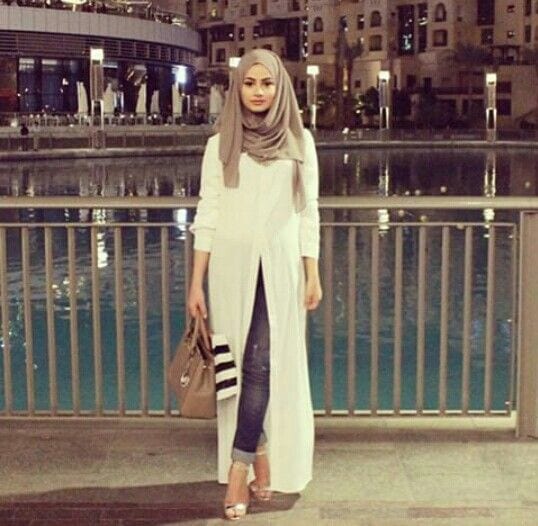 Arabic style hijab. The material she wears here is made up of Crepe fabric which is suitable for the hot weather.
It may sound obvious to all the ladies that there are different kinds of garments that are made in fabrics which are suitable for separate seasons — thick material, thin material, airy fabric etc. Many people don't realise this. They buy the fabric without keeping the other factors in mind. You obviously can not wear a thick winter type fabric over your head in summers. So make sure you are buying the right material.