Puffer Jacket Outfits for Men. Winter is coming. In fact, it's already here. Well, Christmas season or not! It's important to protect ourselves from the cold weather, and the right outfits will always help. A down jacket, most commonly known as a "puffer jacket," has been a wardrobe essential since the 90s. Like the other overcoats, including the bomber jackets and pea coats, it is a winter staple that can provide enough heat to our bodies. The way they are designed, they use your own body heat to warm up the insides of the coat. The best puffer coats for men come in various colors and designs.
Puffer jackets are basically quilted overcoats, and that explains why they're so comfortable to wear. They look good, especially when layered with cool outfits. But of course, you don't wear it when the temperature is 50 degrees hot.
What to Wear with Puffer Jackets?
A puffer jacket is usually made of duck or gooses down, and its outer layer is made of either polyester or nylon. The "puff" or the lining on the jacket itself varies – it can be vertical, diagonal, or horizontal.
Don't get too caught up with the label or brand. Instead, check the quality of the fabric – make sure the jacket is lightweight, winterproof, and easy to style with other clothes in your closet.
If you live in a region where winter or fall seasons aren't a thing, you can still wear a puffer jacket provided that it's raining outside. I would advise you against wearing one when it's dry and hot. Confused? Worry no more because we got your back. In this article, we give you some outfit inspirations, so you'll know how to style your puffer jackets, along with when's the right time and place to wear them.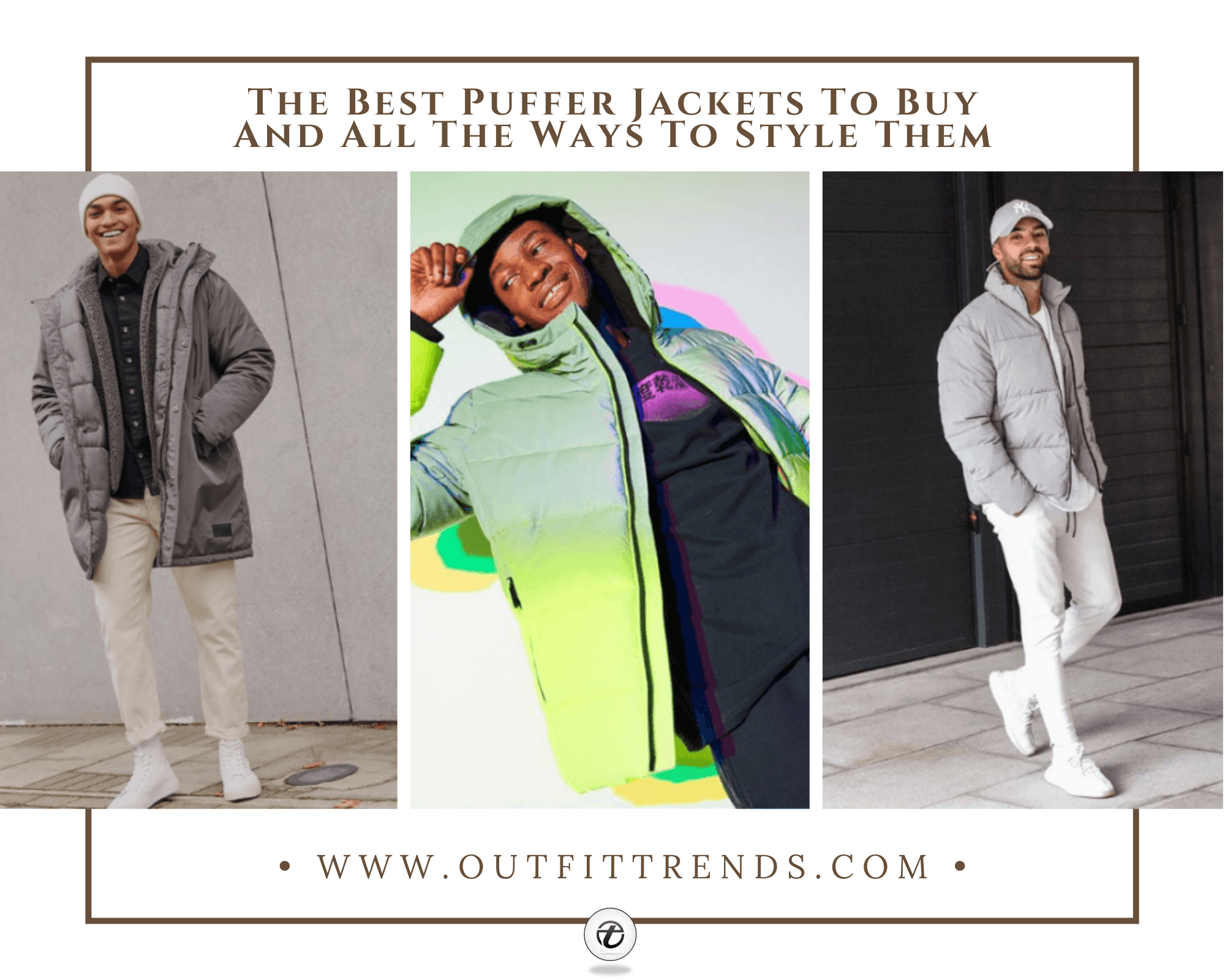 ↓ 25. Earthy Tones
For those who say that black and brown don't mix, let me prove you otherwise. They are both contrasting colors and will look great when matched – like an earth tone puffer jacket paired up with black ripped jeans.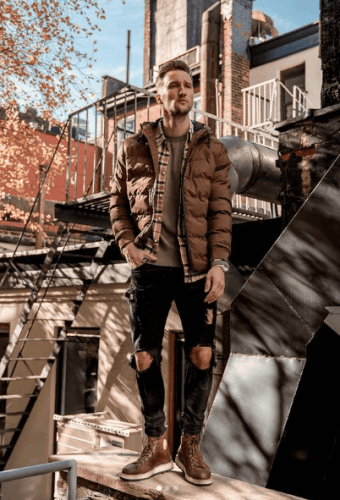 ↓ 24. How to Wear A Puffer To Parties
Yes, a puffer jacket can be worn at parties. A black one is a classic, and it's a good color choice to wear because it's easy to layer with other clothes, like a hoodie as an undershirt. Pair it up with blue jeans, and let the black sneakers to finish off the style.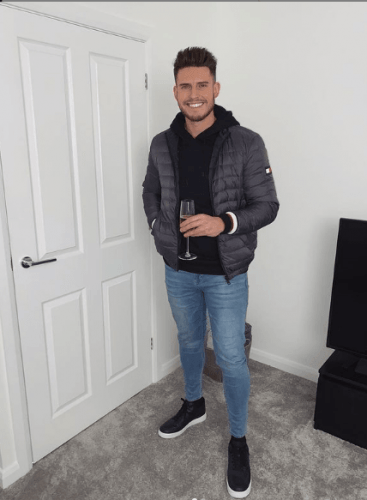 ↓ 23. For Travels And Roadtrips
An orange puffer jacket will look great with grey chinos. Try wearing a flannel as an undershirt. This style is suitable for travel and road trips. Choose lightweight jackets, so there's no hassle and irritating feeling while you're on the road or in the middle of your moment. Here are some more awesome Road Trip Outfits.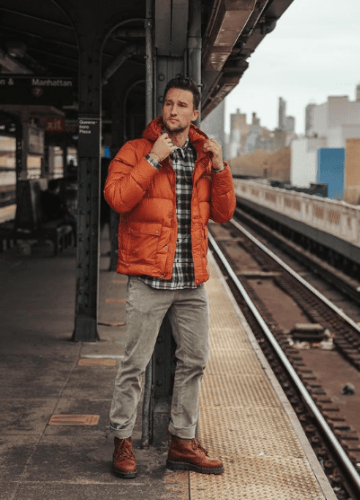 ↓ 22. Urban Outfitter Style
Just because puffers are well adapted to low temperatures, it doesn't mean you can't rock one in the urban setting. Choosing a simple color and a lightweight style is a good move as you'll be able to style it with most of your wardrobe across different seasons.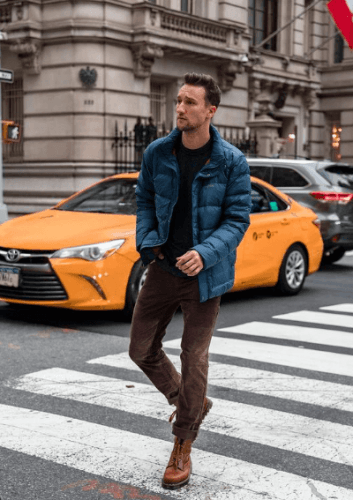 ↓ 21. Keep It Casual
Weekend casual style for your weekend adventures – a regular black puffer jacket goes well with khaki pants. Fold the hem to make cuffs for a much cooler result, and let the brown boots finish off the look.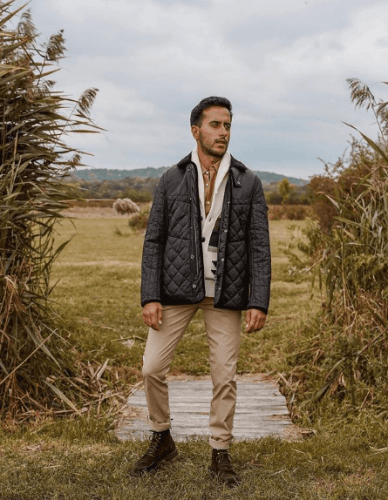 ↓ 20. For Older Men
Older men look younger in monochrome. Style a long puffer jacket with black pants and dress shoes. This look can be considered smart and business casual in a winter setting. You can also wear this outfit for work.
↓ 19. Rustic Look
This rustic puffer jacket makes you feel comfortable enough to fight the cold. Keep it casual – style it with a plain white T-shirt and beige or cream chinos to make the color coordination pleasing to the eye. Simple yet a definite head-turner!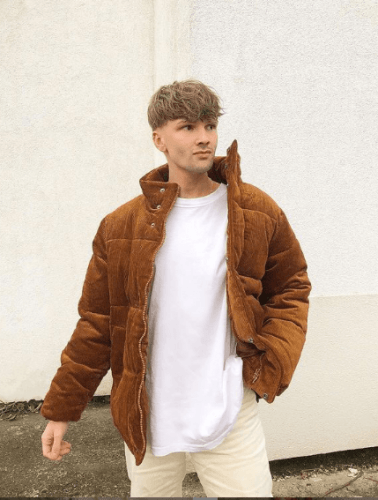 ↓ 18. Streetwear But Office-Ready
A puffer jacket has been a streetwear essential ever since its inception way back 1930s. But, over the years, the ways of styling a puffer jacket have modernized. It can be an office-ready outfit and can protect you from the cold weather on your early morning commute. Styled properly, it can look slick – try to layer it with an earth tone zip-up hoodie and turtleneck. And after work, it can easily work as your date outfit. For more ideas, check out these Men's Winter Date Outfits That Your Girl Will Love.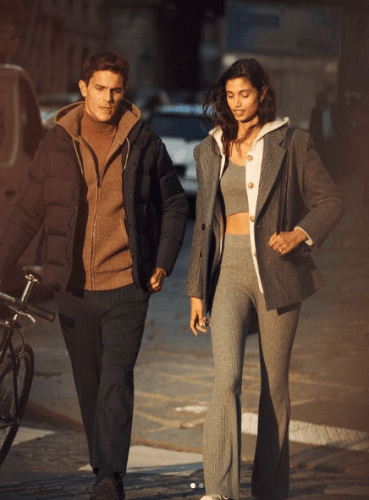 ↓ 17. Black And White
In fashion, black and white make a good combo. Wear a black puffer jacket with black pants, and let the footwear and accessories do the job of adding a different flavor.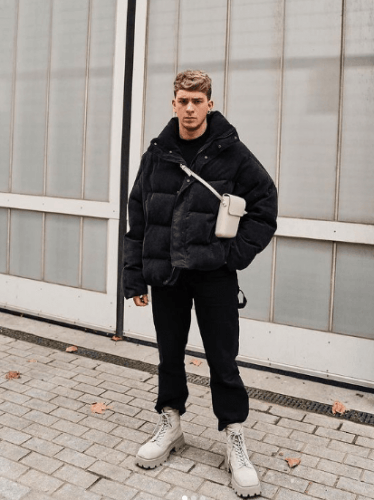 ↓ 16. Swagger Style
An ash-grey puffer jacket makes a good match to white chinos. Stick with the color palette – if you're wearing a cap, it must be grey, while the undershirt can be plain white. Then you can finish off the look with white sneakers, or grey – you decide.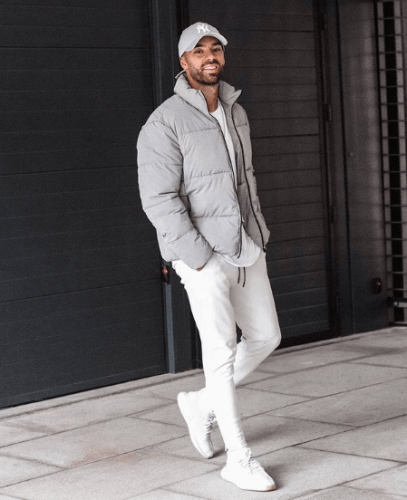 ↓ 15. Street Style
Pair up your puffer jacket with a hoodie as the undershirt, and they would make a nice silhouette together. If you have a black puffer, wear a white hoodie and black jeans. Sneakers with a touch of white will complete the style. If the shoes have a touch of other colors, match them to the prints of the undershirt. Here are some of the best Ways to Wear a Hoodie Stylishly.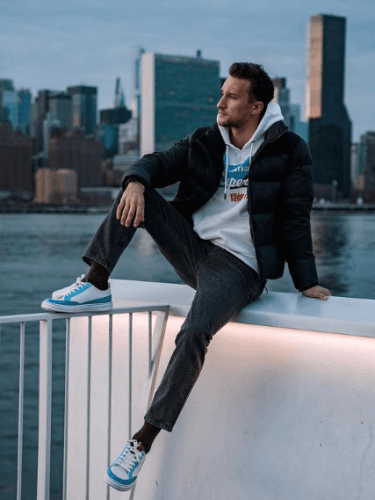 ↓ 14. Cold Winter Days
Layer your grey puffer jacket with outfits of contrasting colors. Try to wear it with a black button-down shirt and white jeans. Stick to the color of the pants – finish off the look with plain white sneakers. This winter style would be more suitable for the weather with a beanie on your head.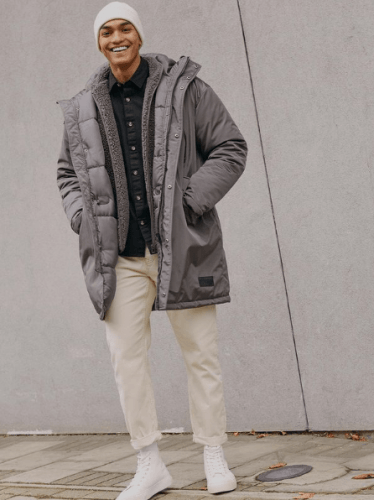 ↓ 13. Classic Puffer Jacket
A navy blue puffer jacket is a perfect match for khakis. Consider zipping up the jacket if the weather is getting even colder. This is your "everyday wear," meaning any casual or random gigs you have will be fine for it.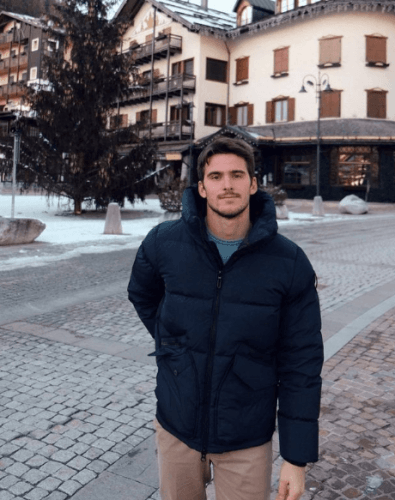 ↓ 12. For Camping And Nature Trippings
The North Face is designing jackets that are suitable for wanderlusts and city dwellers alike. The puffer also comes with a stylish hood for when the wet weather hits. This type of jacket is specially made to help people cope with winter and bear with whatever challenges they may encounter while in rocky and steep areas.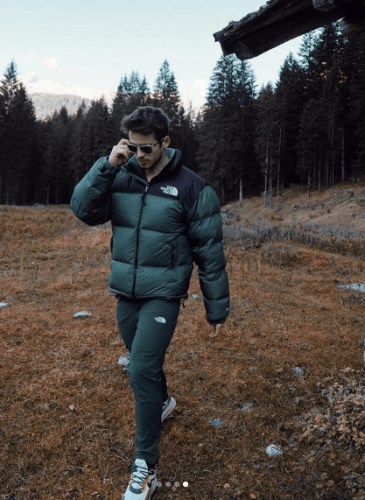 ↓ 11. Into The Wilderness
A puffer jacket is best for hiking activities and trips to the wilderness. As we know it, there are unwanted "bodies" in the woods, such as twigs, weeds, and insects, and this jacket can help protect you from the things you may deem undesirable.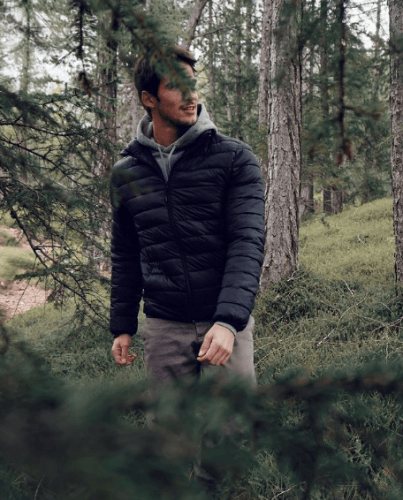 ↓ 10. Layering At Its Finest
For subzero temperatures, let layering do the job to help you endure the cold while staying in style. A puffer jacket looks best when worn with the most appropriate and amazing outfit combos. For example, try wearing a brown puffer jacket with a dark grey turtleneck and a casual blazer.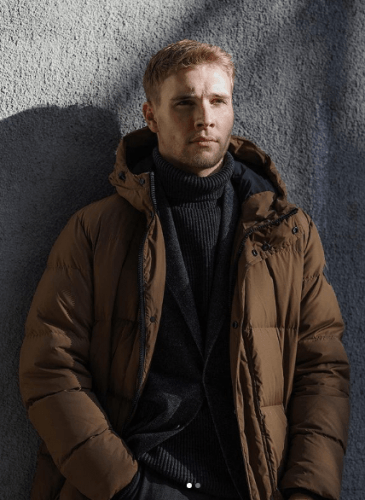 ↓ 9. For Autumn Season And Warmer Days 
Autumn or fall is the transitional period that you have to be prepared for. Welcome the season with this light down jacket. This coat is easy to wear on warmer days with a T-shirt. It can keep you warm because it gives great layering options due to its lightness.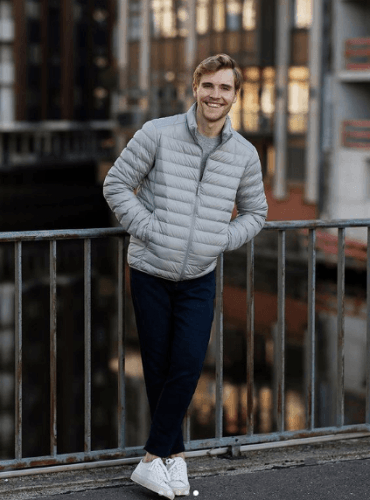 ↓ 8. Bright Red
Look good and feel hot with a blazing red puffer jacket – great for layering with a denim jacket. Consider unzipping the overcoat to show off your undershirt unless it gets freezing.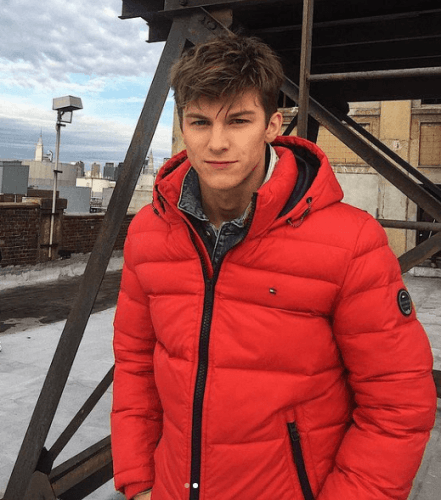 ↓ 7. Dapper In Monochrome
Staying in monochrome style will save you a lot of time and effort thinking about what to wear with your puffer jacket. Not only does it makes you look humble, but it is also undeniably stylish and in vogue any time of the year.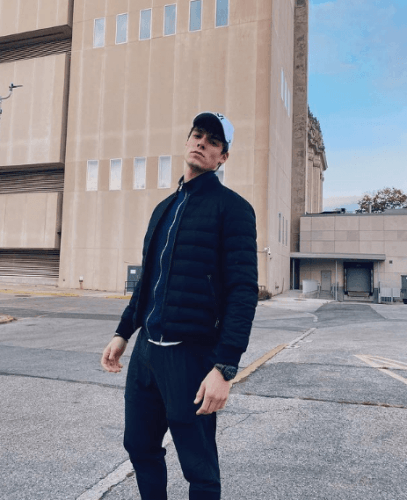 ↓ 6. For Plus-size Men
The modern-day grunge style looks good even for plus-size men, and it looks better on them, should I say. Black jeans, boots, and an earth tone puffer jacket are the essentials to achieve this outfit inspiration.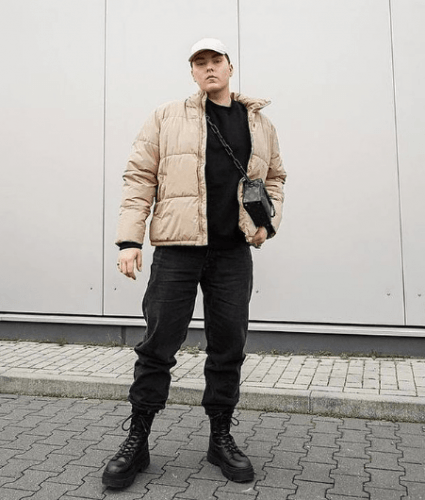 ↓ 5. For Teens
They have one of the coldest winters in Canada. And if you live in a region with the same climate, it only fits to be armed with the right outfits. A puffer jacket will do the work of keeping you warm. But an undershirt like a turtleneck will give even more warmth and insulation so you can endure the cold while staying in style. This outfit looks perfect in scrawny teens and men in their 20s alike.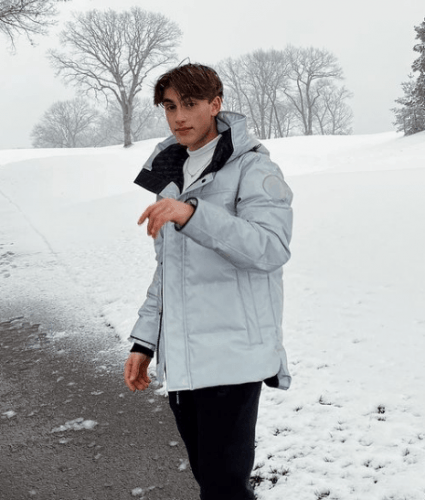 ↓ 4. Minimalist
Because of having exaggerated designs and details, most winter overcoats fail the Kondo test, but this one won't. Try to maintain a minimal look when wearing a puffer jacket. For instance, style it with a plain hoodie with a color that would look good with red, like grey or cream. See, no need for too much sophistication.
↓ 3. Eco-friendly Puffer Jacket
This puffer is made of post-consumer recycled products like plastic bottles, making it lightweight and easy to pack on cold outdoor activities. It is environment-friendly and brings you the warming perks of the real jacket with the moisture-resistant synthetic insulation benefits.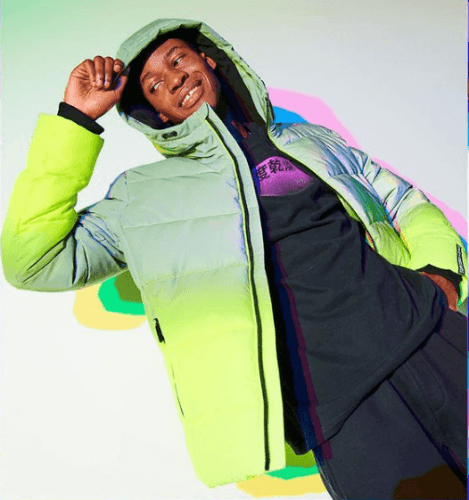 ↓ 2. Fancy Fur Puffer Coat
This jacket is specifically engineered to produce moisture to your body when you need it most, making it a great option for days of a snowstorm.  This is called a "parka," and it can be your standard puffer jacket with some fur trim.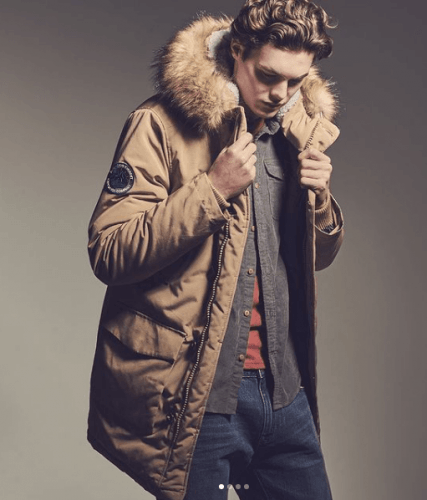 ↓ 1. Puffer Jacket With A Hood
The hood is designed for fashionable and functional purposes. It will help you on rainy days, so if you are in a place with extreme weather conditions, go for something more heavy-duty. However, if you're living in a region with a moderate climate and don't want to spend much, this is a solid pick.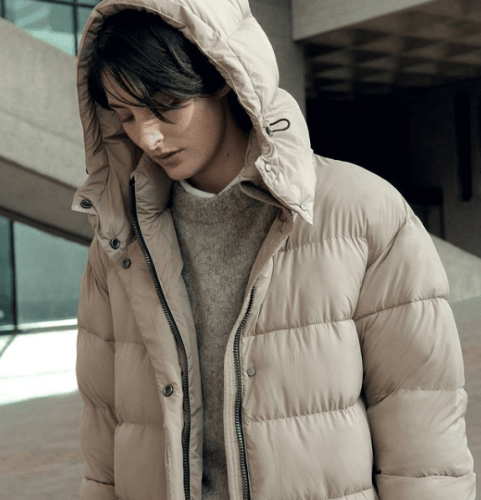 Frequently Asked Questions
Q.

How should a puffer jacket fit?
A. Puffer jackets are great for layering. They do look good when matched with amazing pieces of clothing. Regardless of your size and shape, a puffer jacket would make you look buff. If you are a rather skinny guy, it can somehow increase your size, even just for an illusion. And if you are a plus-size man, a puffer jacket would make you look even bigger. Nevertheless, get one that would fit just right for you, just like how you decide when buying your other winter essentials like trench coats and thermal jackets. Always try them out in front of the mirror to see for yourself.
Q.

At what temperature should I wear a puffer jacket?
A. It's best to wear a puffer jacket in a subzero temperature. Still, given that our bodies have a different level of tolerance to both heat and cold, no definite figure can determine when you should start wearing a puffer jacket. Still, if you're going someplace where the weather is making you shiver without even stepping outside, that's your cue to wear one because no question that it's even colder outside.
Q.

 Why are puffer jackets popular?
A. These cozy jackets are perfect for hiking and nature tripping in highlands. Many celebrities wear puffer jackets on their mountainous adventures. Puffer jackets are most popular in countries with a winter season like the US, Canada, and Russia. Some are designed with hoods, which purpose is to shield your head and face from the cold winds of winter and from the snow that might come your way.
Q.

Are puffer jackets in style in 2020?
A. Records say that Eddie Bauer invented the first puffer jacket in 1936, and he called it the "Skyliner." It was patented in 1940, and since then, people have started wearing it. It's no doubt that it has made its spot in the name of fashion because, until today, it is still in vogue. We can see our favorite actors wear puffer jackets, even athletes and politicians. Investing in one might not be that easy because puffer jackets, particularly the branded ones like Balenciaga, are inarguably pricy. So if you are on a budget, get the cheap ones for now and remember: "Quality Always!"
Q.

Where to shop for men's puffer jackets?

A. Here are some of our favorite stores that sell puffer jackets for guys: