Hipster Style Outfits For Men. Hipsters have a keen eye for art, indie-rock music, and any product of creative and independent thinking. The hipster style features various fashion statements that are both unique and pleasing to the naked eye. And there's really no judgment when rocking hipster outfits as it's the point of it all.
As a hippie, you channel a free-spirited and liberated sense of self. However, there are some tips to consider to avoid looking like you're lost in another dimension. But some people take the mickey out of people in hipster outfits.
Don't jump on the bandwagon as it might be really offensive, and besides, it doesn't make you any cooler. So say what you want about hipsters, but their fashion sense is definitely a must-try this season. They might have lost their sheen for quite a while, but they are back at it again, with something new to offer.
How to Dress as a Hipster Guy?
First off, a real hipster steers clear of anything "mainstream," meaning you should travel the road less taken. Start with crossing branded clothes off your list as it's contradictory to hipster style. You might also want to consider the following pointers:
In a nutshell, hipster style involves wearing denim, ripped jeans, patterned shirts, beanies, and hats. Basically, any fashion piece with a touch of vintage would meet the cut and can be used to dress like a real hipster.
Tops. Get your hipster garments in certain fits. For example, button-down shirts should preferably be in athletic cuts. And jackets and blazers should be slim-cut. Hipster-style tops for men cover quite a range. From V-Neck jumpers to shirts and denim jackets, this fashion is vast. For the smart but casual hipster male, tops such as checked, flannel, or cotton shirts and t-shirts will ooze naturalism and provide a broader and more masculine chest shape. T-shirts in this style should ideally have a graphic or band or logo print on them. Add a denim jacket to this for extra volume and a touch of street flair, an all-around accepted garment in the eyes of fashion.
Bottoms. As for pants, tapered jeans and slim-cut trousers are your best companion when it comes to hipster style. Trouser styles for the modern, hipster male include very well-renowned skinny jeans. These are excellent accompaniments for any outfit and brilliant for bringing the great transition from the street into a hipster. Use skinny jeans to your advantage, as they can destroy a look if not used correctly. If skinny jeans are not your thing and you prefer a

loose fit, why not go for straight-leg jeans with turned-up hems? This will add a natural and carefree flair as well as give you comfort and style.

The Fit. Hipsters love well-fitted clothes, but never too tight nor too baggy.
Dressing Up.

If you are headed for a slightly more formal occasion, dress up with a slim-cut textured suit, like a tweed blazer, for example. And it wouldn't be complete without a skinny tie.
Hairstyles
The men's hipster hairstyle is relaxed and laid back, which means one of the best styles for men in the hipster scene is a clean, scruffy look. That does not mean it should not be combed or brushed, but create a casual look. Why not go for a simple but slick quiff? This look shows you can keep well-groomed hair without looking too formal or pretentious.
Accessories
Accessorize your outfit with an oversized beanie. These are casual items, and they will show flicks of your hair underneath, creating a natural but striking image. Sunglasses and belts are great accessories for breaking up block colours. Use these to their full potential but make sure colours are flowing and working together. Too much colour contrast will kill an outfit and will stray away from your hipster look.
Have a look at the images below of some stylish men in hipster clothes.
Hipsters being a person following the latest trends in everything, is what is depicted in the picture. From top to bottom, the man oozes confidence in being differently dressed and is carrying it well. If you have his body type, go for this ultra-cool dress code with a denim faded shirt buttoned to the top brown velvet pants with a nice brown belt as the only accessory.
You can wear ankle-high boots or loafers. Both will go well with this outfit. Now have a look at the hairstyle and the facial hair. This is what is a little nontraditional and known as a hipster. Any one of you can pull this look off, be sure of yourself.
25 – Bermuda Shorts
The twenty-first century brought on many trends, and one of them was that boys got a little more freedom in terms of their dressing styles. With Bermuda shorts to colorful jeans to vests being worn as shirts, you name it, and the trend is already there.
These boys show the same kind of freedom, going to play ball or a beach party or just another new summer day. Dress up in shorts, or the Bermudas, or simple plain jeans with a graphic shirt. Remember to have your sunglasses and your watches with you. Here are some more ideas Cool & Stylish Bermuda Shorts Outfits For Men This Season.
24 – Hipster Style For Mature Men
23 – For Plus-Size Men
22 – Where To Buy Hipster Outfits
Shopping for a hipster outfit may not be that easy compared to getting usual casual outfits, but some garments like jeans, denim jackets, flannels, and old skool sneakers are not hard to find. Start your hunt by having a trip to thrift stores. A friendly disclaimer – you don't have to get branded clothes as hipster style defies mainstream culture. These picks are merely examples:
21 – What To Wear With Hipster Outfits
Get a bag, probably something with a cross strap like a leather messenger bag for a functional look.
20 – Street Style
Back then, academicians and professors only wore these outfits, but today, every man can do it – we owe it to the hipster community. Oxford shirts, khakis, and casual blazers are your essentials for this style.
19 – Flannel And Jeans
What makes this combo popular is that it's ideal for both office and after-work errands without having any hint of awkwardness.
18 – Denim Jacket With Plaid Pants
Two hipster fashion staples in one. They are also both distinct American styles men have loved over the years.
17 – Iconic Party Look
Aside from having polaroid cameras and vinyl records, hipsters are known for their iconic house parties. This is a perfect way to rock an outfit like this.
16 – Autumn
15 – Knitwear
Hipsters love knitwear like wool sweaters and beanies. Tip: match the colors of the two for a uniform look. Break the dullness by doing some layering, and it's ideal to do it in fall or winter.
14 – Biker Jacket
13 – Retro Shirt And Relaxed-Fit Jeans
12 – Vintage Shirt
11 – Tie-Dye Puffer Jacket
Incorporating hipster-style staples in one outfit is a good idea to stand out. For instance, a pink retro-inspired tee worn underneath a tie-dye puffer jacket will provide some pop of color to your statement. Ripped jeans would add a more hipster vibe to your overall ensemble.
10 – For Teenagers
Plaid patterns like flannels look great in teenagers trying out hipster looks. Pair a blue flannel shirt with white chinos, and don't make the mistake of leaving the shirt hanging loose. Finish off with some black leather boots.
9 – Winter Style
Going a little wayward with the commonly accepted code of dressing is known as the hipster. For the winters, just dress up in all black, from your skinny jeans to your black sweater, and a statement black leather jacket as an accessory goes with an infinity scarf or a beanie. What is your thing? Gloves will make you look extra cool with a pair of black army boots.
8 – Teen Guy
Another look for the autumn season is a bit beige and different shades of the same colour palette. Faded orange jeans and a beige shearling jacket, and a light denim shirt underneath should be your thing as it will give you a boost among your fellows.
7 – Celebrities Hipster Style
A very casual and spring dress-up for any fun-loving guy. T-shirt with rolled-up sleeves and a jacket in hand for the cold or jacket over your shirt with sleeves pulled up to show off your accessories.
6 – Spring Outfit
Also, check 20 Trendy spring casual outfit combinations for men.
5 – Summer
A warm climate such as summer calls for an outfit with fewer garments, but that doesn't mean you can't be creative by making some changes. To do this, opt for floral patterns and some shorts made of lightweight and breathable materials. Also, you can save some money by doing some DIY work. For instance, if you have skinny jeans in your wardrobe, cut them off to become a pair of shorts, which are ideal for summer.
4 – Blogger Style
3 – Beanie With Leather Jacket
2 – London Look
Every country brings a little different aspect to the styling of the same definition. Now denim over ripped denim jeans and a black leather jacket with a beige shoulder bag is the thing in London for the hipster culture. Grey beanie looks ultra-cool with a pair of brown boots.
1 – Hipster Style For Boys
Hipster with geeks is quite famous and as you can see it is a unique style that incorporates cardigans and sweaters over a button-down white shirt and black pants. Beanie for the extra style points and boots are the same for men as heels for women.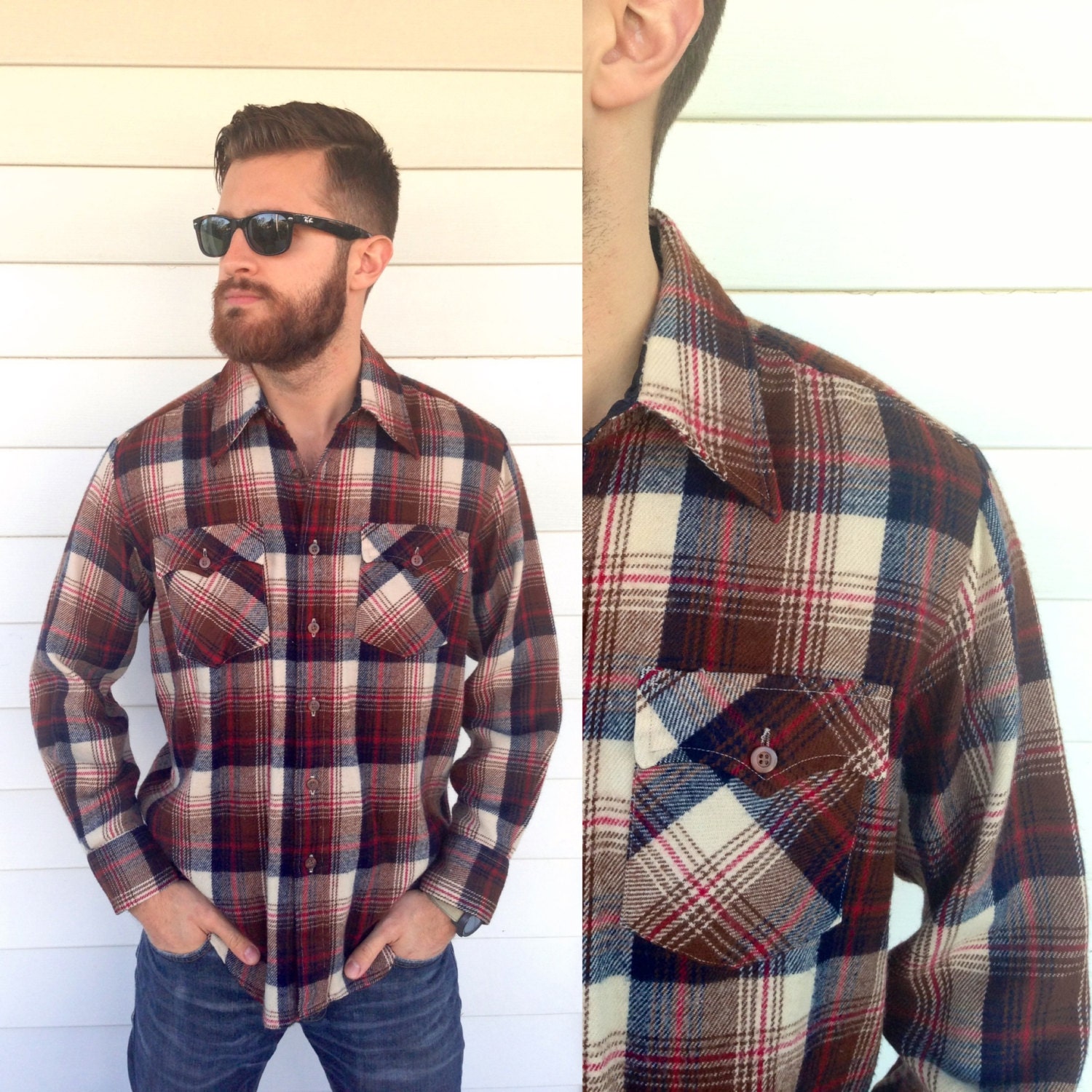 Hipster fashion is a one-of-a-kind fashion statement. But don't try so hard. Trying hipster style doesn't mean you have to go full-on hippie. For instance, don't opt for a hippie beard if it doesn't look good on you. Like so, hipster hairstyles are not advisable for some men. So consider yourself warned.
Frequently Asked Questions
Q. What shoes should a hipster wear?
A. It's essential to have several pairs of shoes in your arsenal, as mixing and matching would do the trick for a hippie look. Slip-ons, skateboarding shoes, and leather loafers are all considered hipster footwear options. Old Converse designs, like Chucks, are also ideal for a hipster outfit, as well as Reeboks, Vans, and Adidas Originals. For winter and fall, get a pair of Chukka boots.
Q. What accessories should a hipster have?
A. They say bandanas are like a trademark of hipsters. But no fashion piece can make you look more hipster than a pair of thick-framed glasses, and black rims are a classic option. Alternatively, retro or vintage-inspired sunglasses would work as well. Male hipsters also like slim leather belts or colorful ones. As for watches, antique and digital wristwatches are your best bet. For chilly weather, time to grab that knitted and chunky scarf you've been dying to rock. Here are some Retro Outfits For Men that you might like.
John Vincent studied Communication Arts in the Philippines.
Growing up, he's always had an eye for aesthetics. He enjoys writing a lot. Books, TV series, and movies are a big part of his life. His all-time favorites are Harry Potter, Game of Thrones, and Marvel films.
He believes that fashion is a pure form of art. You express yourself through your personal style – it's something you can't replicate.