Smart Casual Outfits For Men. You've heard of smart outfits before, as well as casual outfits. But what about smart casual? Well, we've been seeing these outfits for years now in almost every man. But what does "smart casual" exactly mean?
What Is Smart Casual Dress Code?
Smart casual attire is a fusion of two different dress codes. Smart outfits are dressed up and more formal compared to casual ensembles. Imagine a line with two ends: casual style in one end and formal in the other.
Smart casual is between them, as these are outfits considered less casual yet not too formal. Unlike formal outfits, you can experiment with various pieces here. And in doing so, find time to accentuate your strengths and focus on what looks good in you.
Smart casual outfits make men look well-dressed in a casual style. And according to Oxford Dictionary, "smart casual" refers to something neat, unconventional, but slightly informal in appearance.
Brief History
Back then, men didn't dress smart casual way only for work, but for everything else. The Phrase Finder suggests that the terms "smart" and "casual" originated around the 1980s throughout the last century. However, some sources claim that these words were first coined in Iowa in 1924.
Casual Vs. Smart Casual
First off, a casual dress code doesn't mean you show up wearing gym clothes. It's more of a business-appropriate outfit with fewer hints of formality. Casual outfits are laidback and comfortable. On the other hand, a smart casual dress code calls for slightly more formal ensembles than casual outfits.
Tips On Wearing Smart Casual
The Fit. This is the most crucial factor you have to consider. Don't let the wrong fit ruin your style. If you've done this right, everything else follows.
Timeless Outfits. Build a future-proof and versatile wardrobe. Don't invest much in trends that would easily fade in months. Instead, think of it like creating a Minimalist Wardrobe For Men.
Darker Tones. They are dressier than any other shades out there. However, you can also opt for brighter hues but steer clear of popping colors.
Layering. Don't hold back, and try your best to be creative. As you know, the world's most stylish men are experts in layering. This is one of the key components of a fashion-forward smart casual outfit. But remember to layer according to the weather.
Texture. Think outside the box, and make some changes. For example, denim, suede, and corduroy can spice up your look in an instant.
Smart Before Casual. This style is a mixture of two dress codes. It might be confusing at times as to which side you are on. So when in doubt, stay on the smarter side of things. After all, it's better to be overdressed than underdressed.
Stay Smart. Just because it's less formal doesn't mean you have to be passive. Press your clothes to m

ake sure they are wrinkle-free. Ties should be neatly knotted. Shoes are perfectly polished. Overlooking these simple details can make you look

unprepared.
What To Avoid
Showy logos and company brands are major turn-offs.
Graphics and loud patterns are off the table, as well.
Too formal outfits like dinner jackets, bow ties, and brogues are not recommended for the smart casual style.
Where To Buy ?
Some men have the impression that a smart casual dress code ends with an outfit consisting of a shirt, jacket, chinos, and tie. And although it's not always the case, it's a good starting point to invest in such garments. As such, visit stores like Uniqlo, H&M, and Penshoppe. You can also buy off the internet: Nordstrom, River Island, and Amazon are great options.
One more thing, you don't have to spend much money on designer brands. Affordable garments can also be called smart casual. It's all about how you style them, and not how expensive they are.
"Smart casual" is still one of the most misunderstood terms in fashion. And it's tricky to get the right balance between laidback and sharp. Make one wrong move, and you're done. But that's the fun part – the more challenging the game is, the better. So don't beat yourself up.
Styling smart casual outfits is not that hard compared to black-tie and weddings alike. It's all about mixing your daily outfits with sophisticated and stylish pieces. And some accessories would also help to complete your look.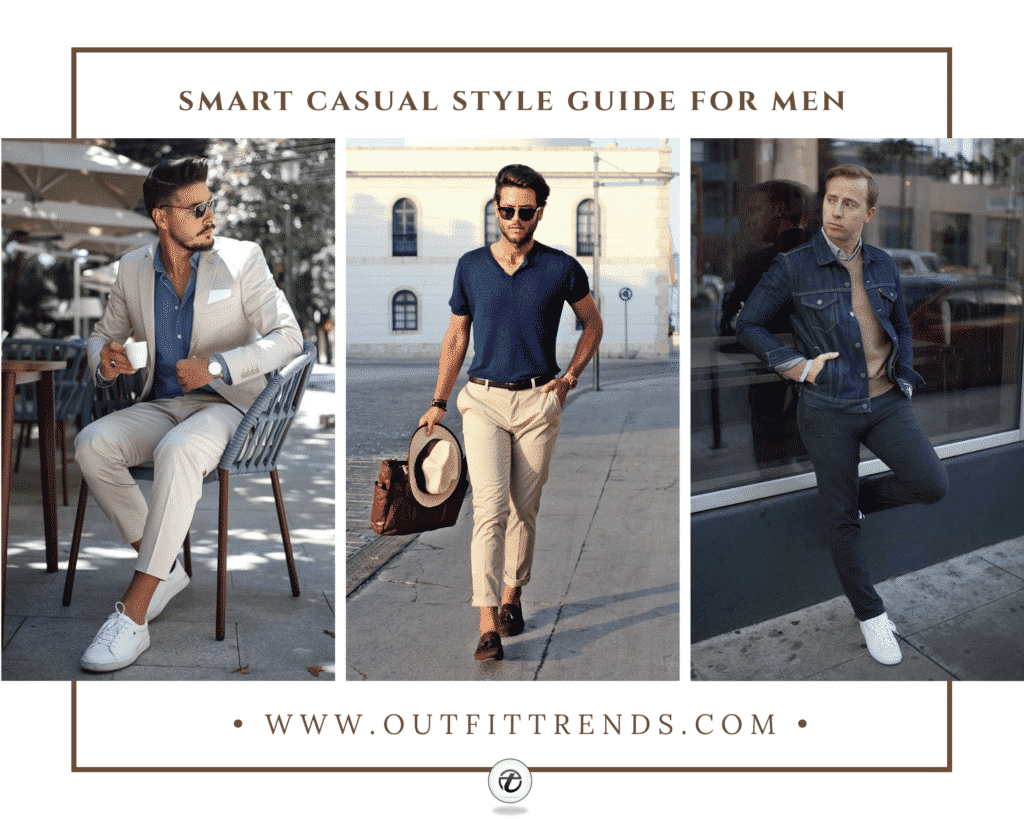 Enough said, I am here to guide you, so keep reading – you might learn something. I compiled some of the best smart casual outfits for men, and here they are:
↓22 – Suede Jacket
The napped finish of suede fabric makes it a great option for a smart-casual outfit. For better results, throw it over a roll-neck sweater in a darker shade. Like this look? You'll surely love my previous post on Suede Jacket Outfits for Men.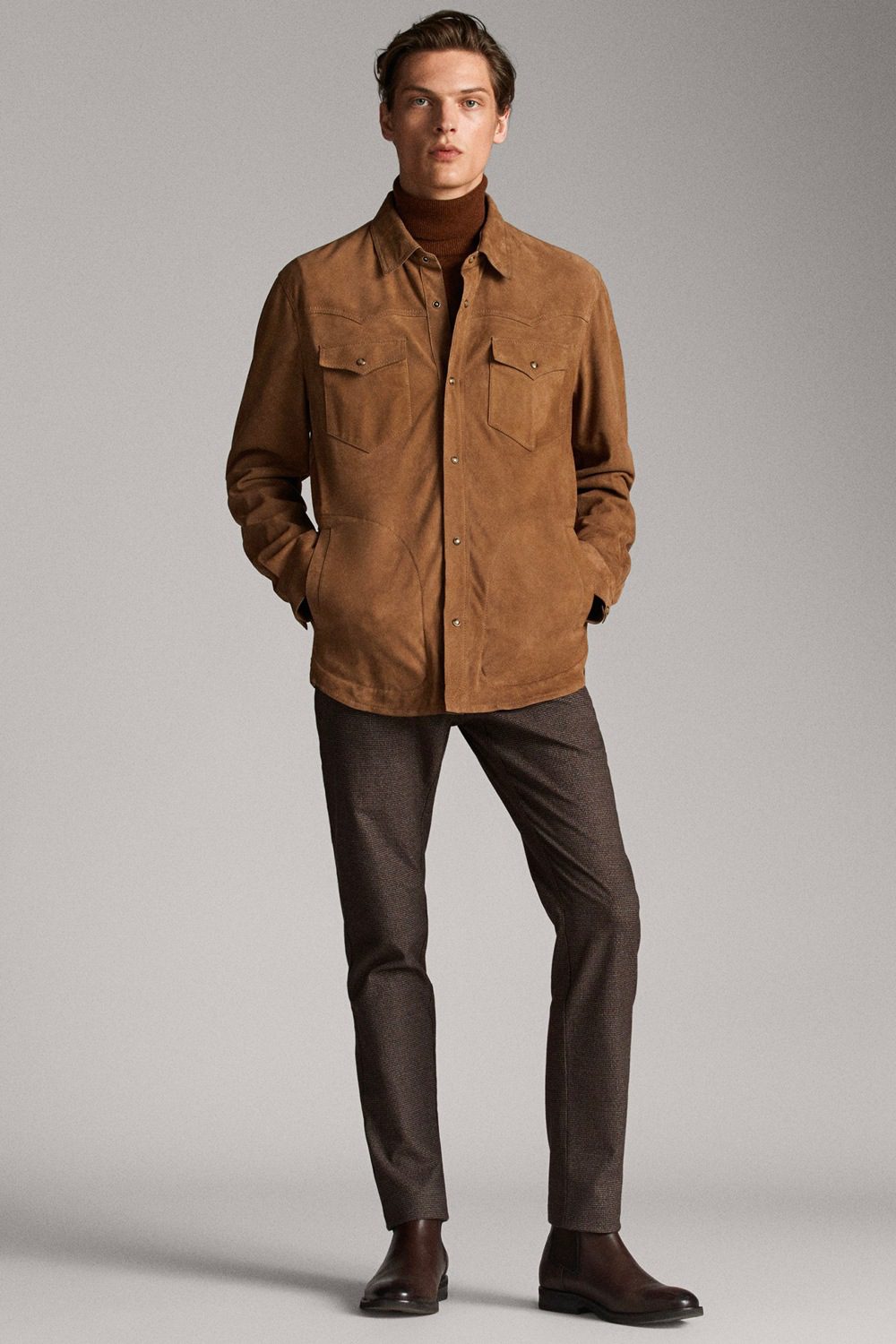 ↓21 – Corduroy Pants

Cord is a great alternative for jeans and chinos. If you are tired of wearing the same pair of trousers, it's time to opt for something new. For one, corduroy pants are elegant and versatile as they blend in well with almost every outfit imaginable. Here's a complete collection of Men's Corduroy Pants Outfits.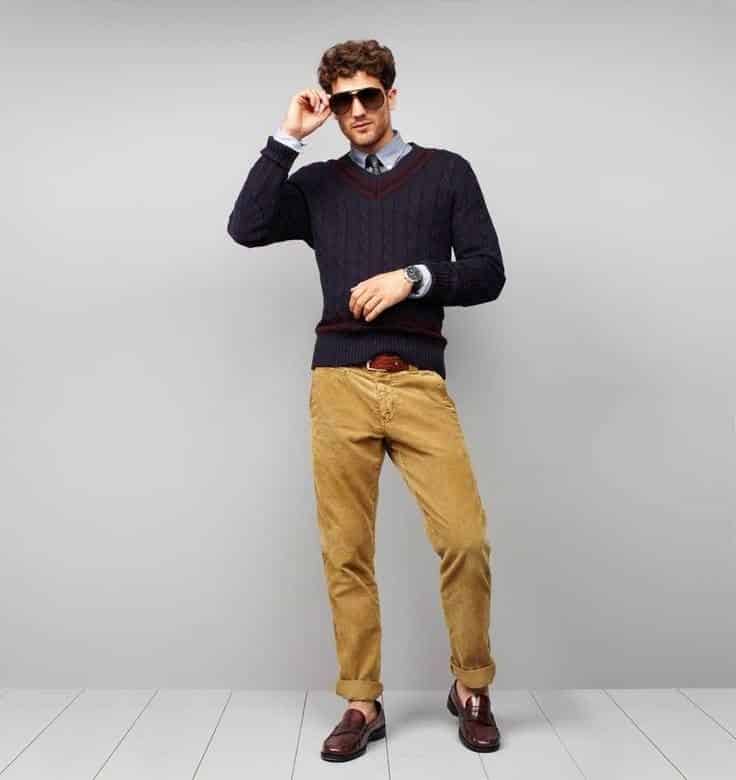 ↓20 – Denim Jacket
It's a good idea to add some texture to your look. A dark wash denim jacket will help you stand out from the crowd. It's better to use it as an outer piece instead of an undershirt. Throw it over a V-neck sweater in cream or beige.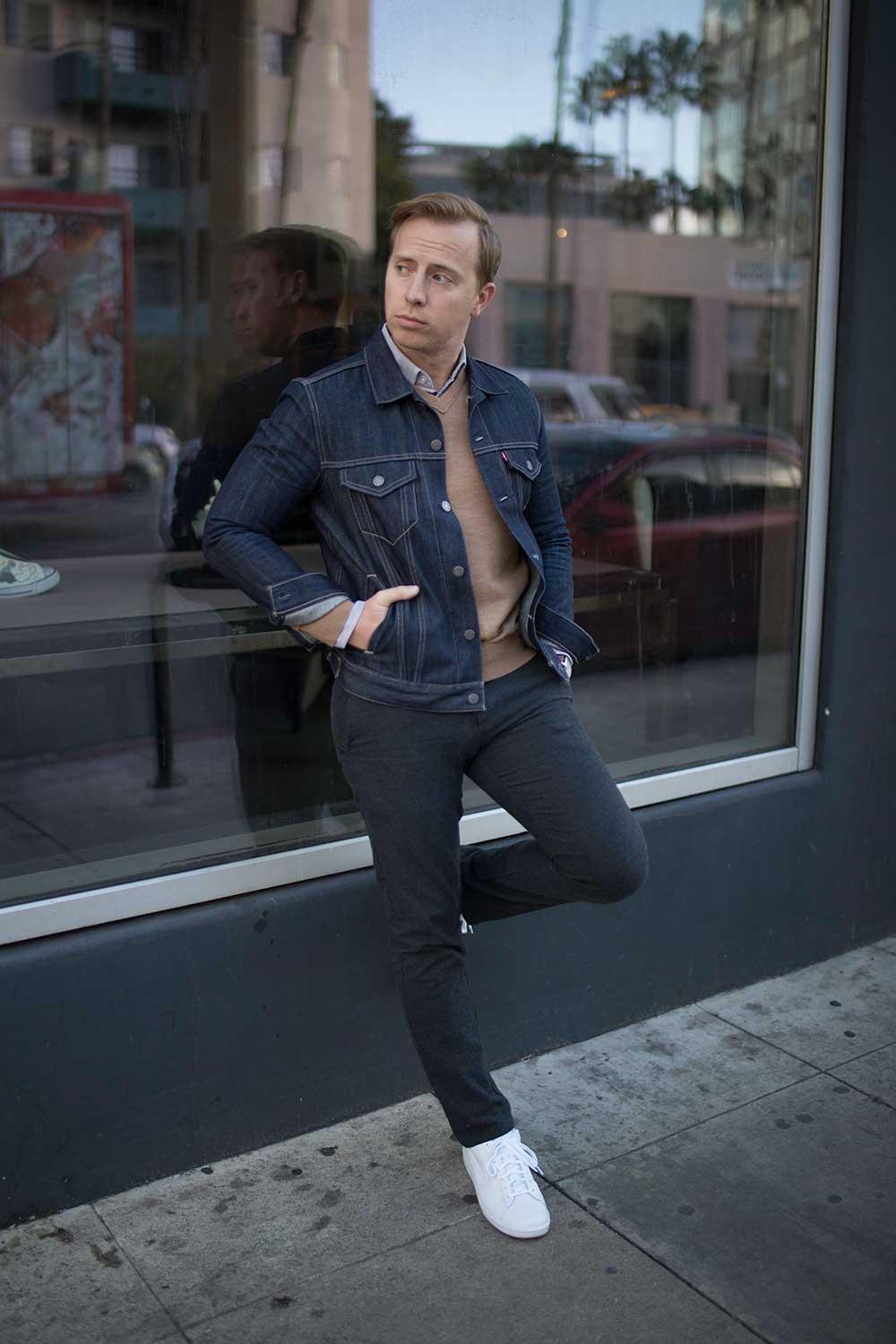 ↓19 – Bomber Jacket Outfit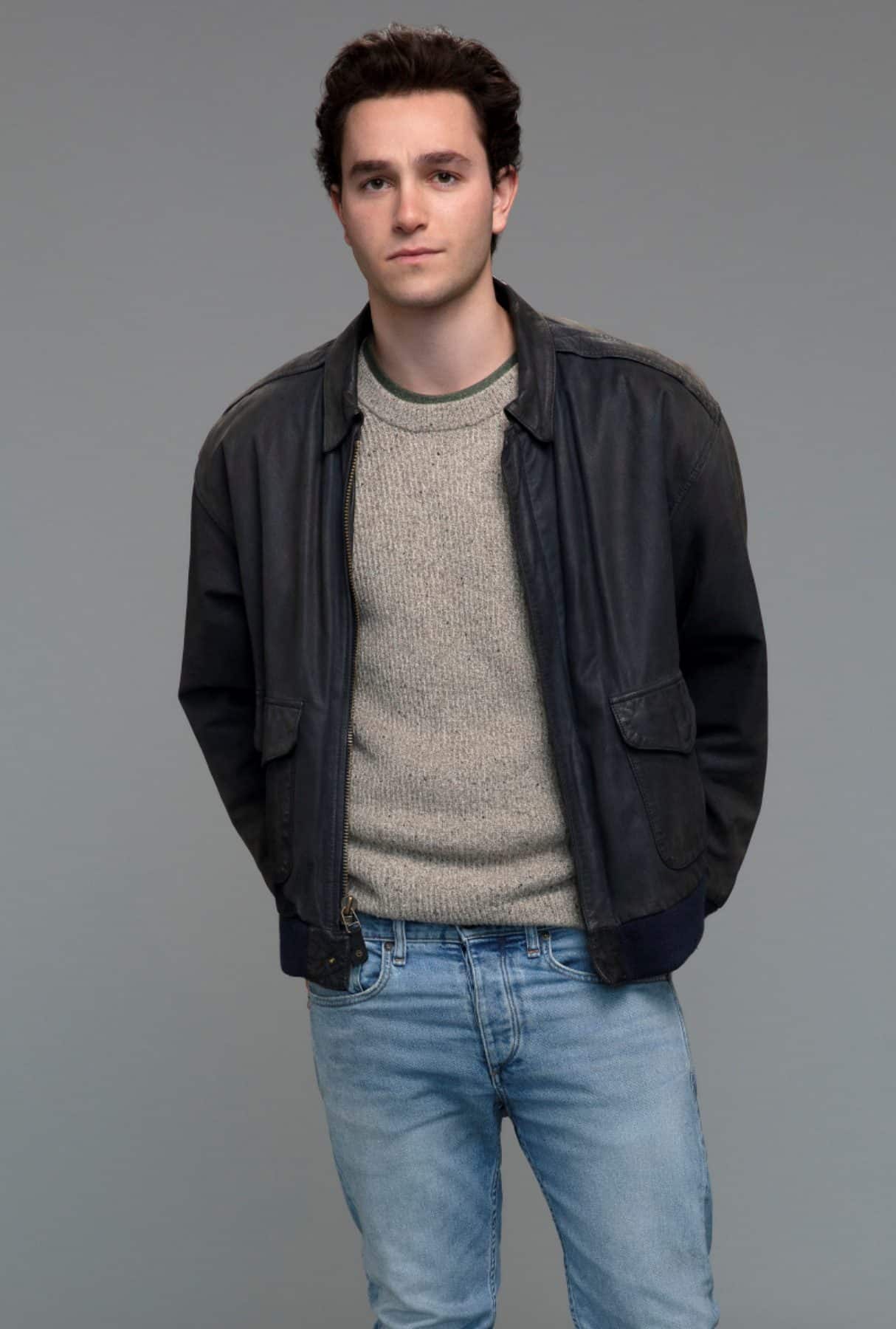 ↓18 – Winter Wardrobe
Layering is your friend when winter comes. Opt for overcoats like peacoats and macs to protect yourself from the cold. Throw them over a wool undershirt, and grab that fancy scarf to complete the look.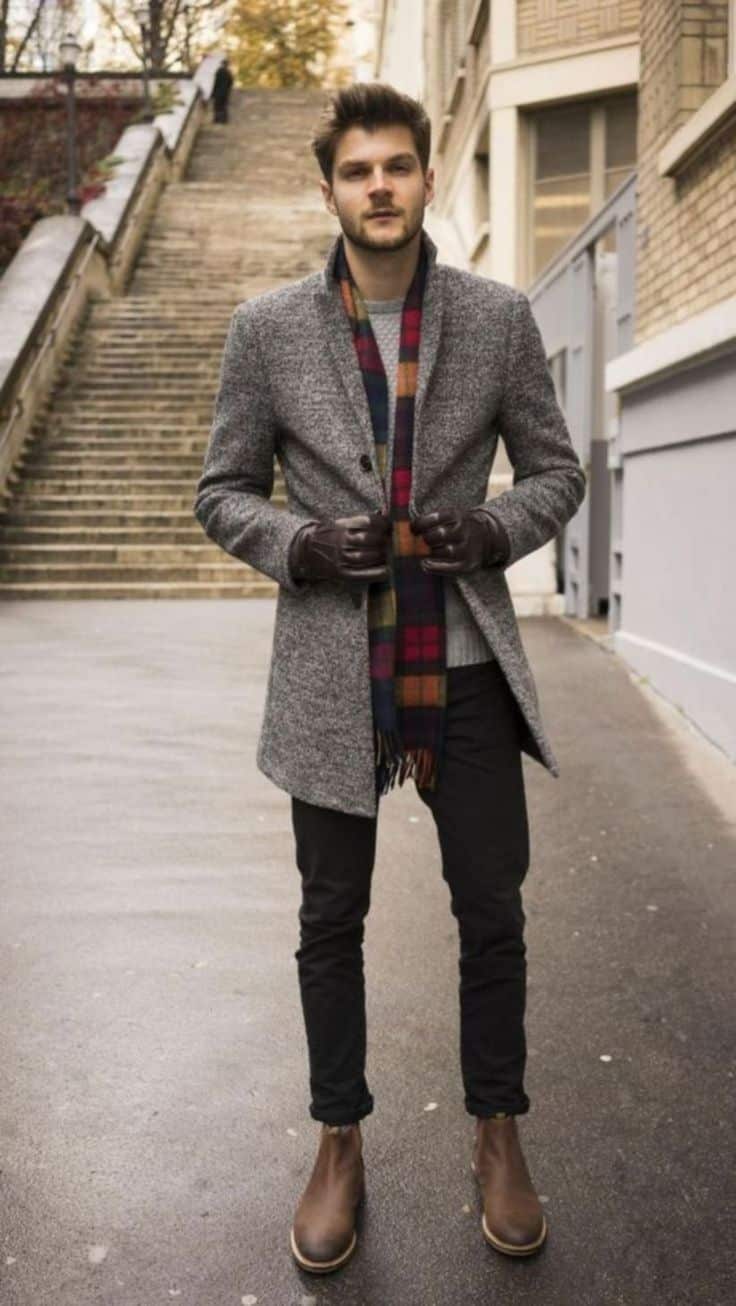 ↓17 – Polo Shirts
These collared shirts can be considered smart casual, provided they're in solid colors. As such, you might want to avoid colorful and flashy ones. And pique polo is also off the table. Invest in navy, black, and burgundy polo shirts as they pair well with everything. Refined polo shirt styles are ideal for less dressy days or when you're in a hurry. Here are some of my favorite Men's Polo Shirt Outfits.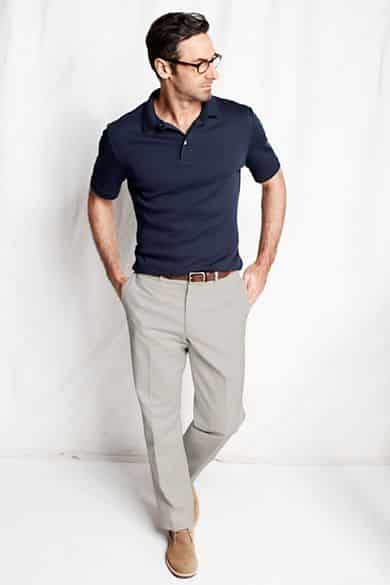 ↓16 – Travel
You can wear a T-shirt as a member of the smart-casual team. Make sure it fits well – ill-fitting garments will ruin the style in an instant. Also, simple tricks like tucking in your shirt and cuffing your chinos or jeans will make a big difference. These things will help you achieve a "smart casual vibe."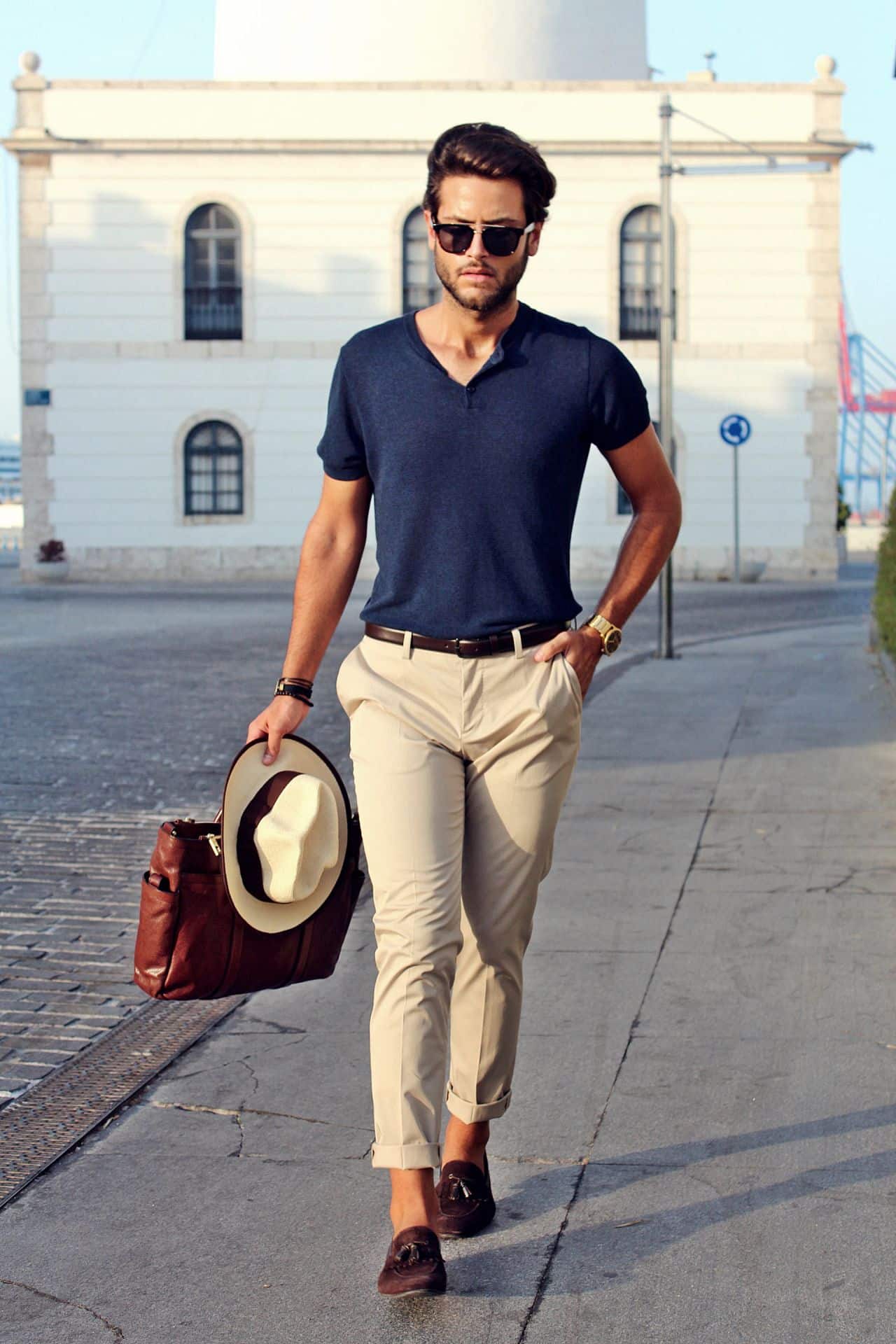 ↓15 – Monochrome
If you feel like your top is casual as it is, don't pair it with another casual piece. For instance, a knitted sweater looks better with chinos than jeans. Plus, the colors will go along with each other.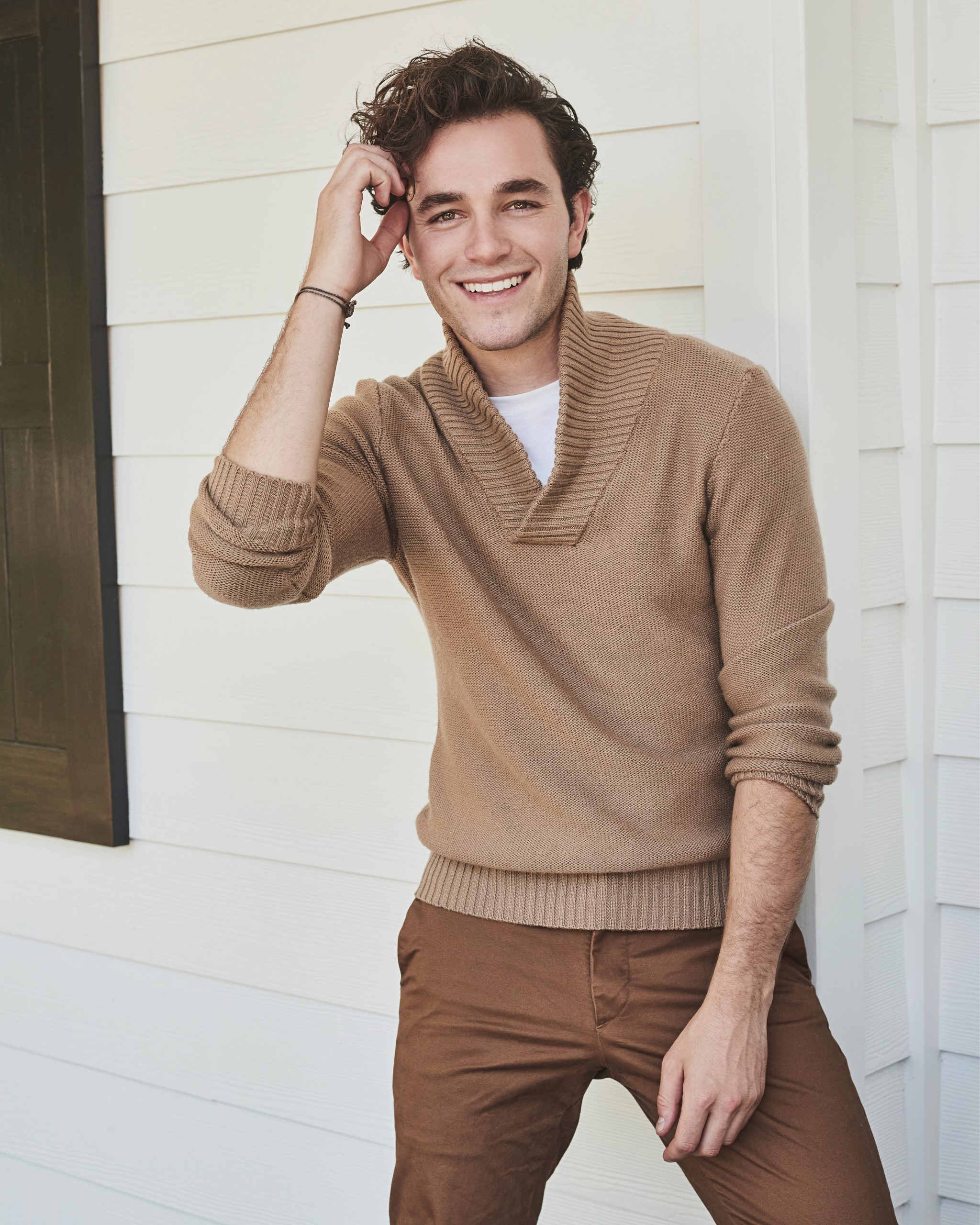 via
↓14 – Blazers
You can pair them with various garments, and they are ideal for layered outfits. Before anything, it's important to get the right material for your blazer. Also, try not to look too formal in it, so choose a laidback style made of lightweight fabric. This will benefit you as it will work with more casual garments like a tee and chinos, for instance.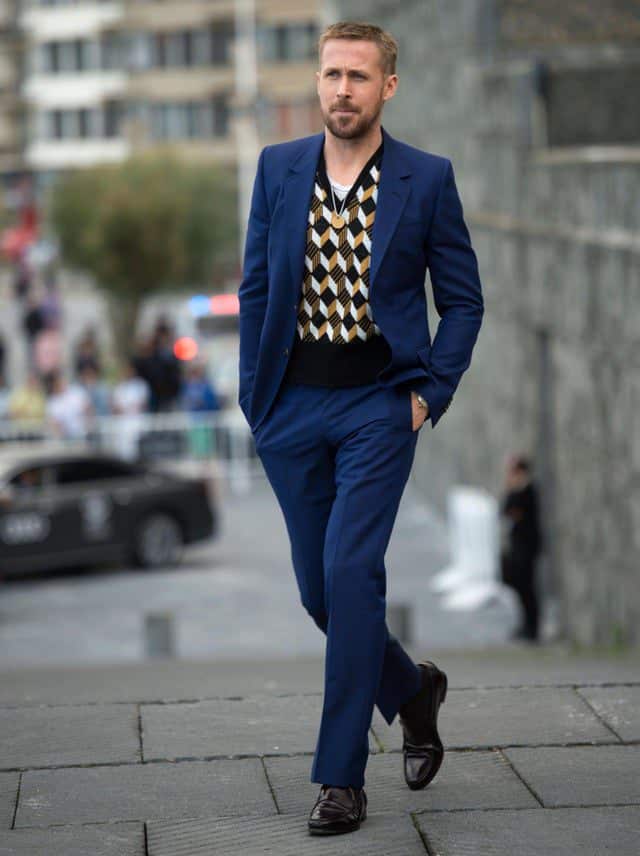 ↓13 – Shoes
One of the perks of wearing smart casual outfits is that you have a lot of footwear options. However, don't forget the balance: the words polished and relaxed should be in harmony. Sneakers are accepted as long as they are minimal in style (think of white Converse, for example). Best choices include loafers, Oxfords, and boots.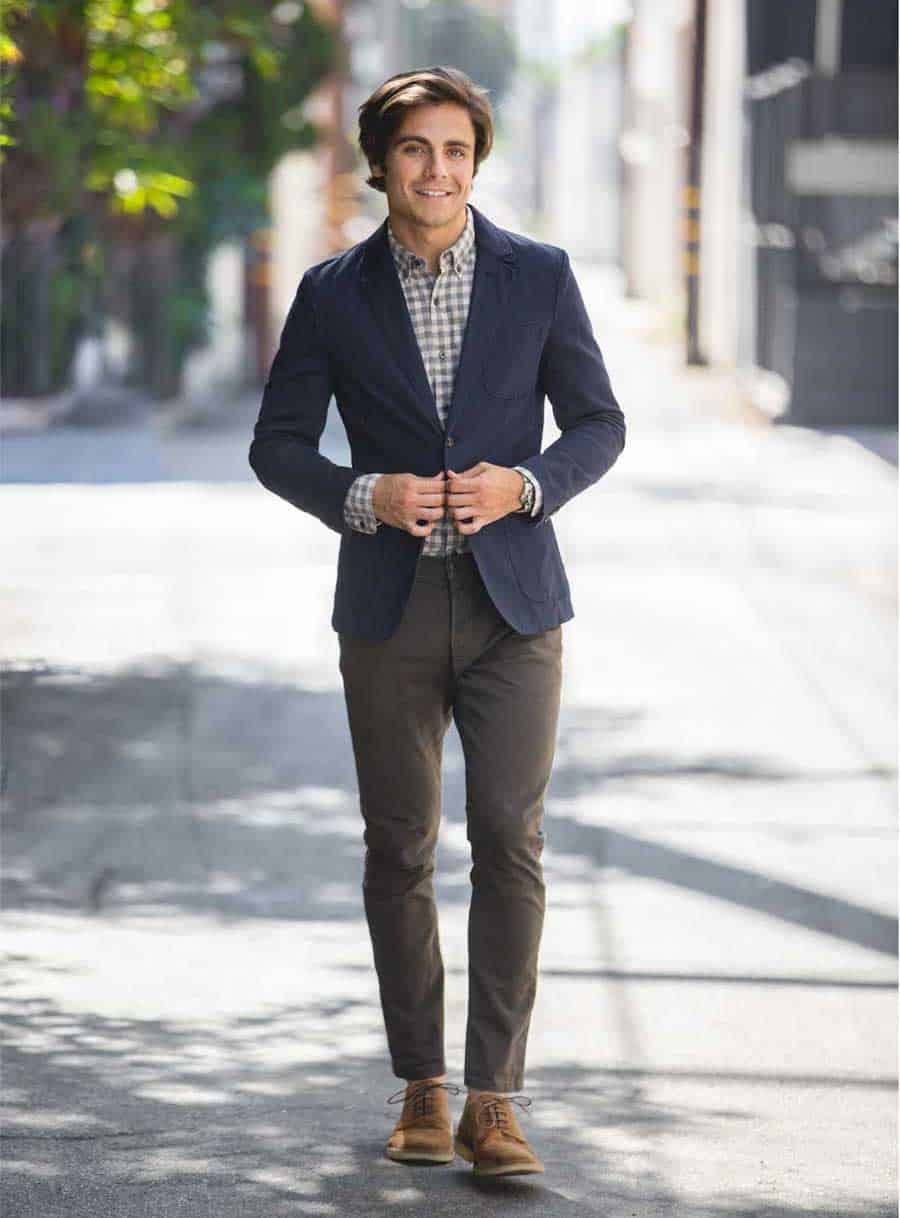 ↓12 – Best Shirts for Smart Casual Attire
Button-downs are your best bet here. As such, you should consider opting for classic colors and tones and traditional designs. Timeless prints are for a grown-up man, so aim for nothing else when it comes to shirts. But you don't always have to go for fitted ones as slightly looser fits would also work with certain situations. Keep it crisp at all times. Here are some more Men's White Shirt Outfits.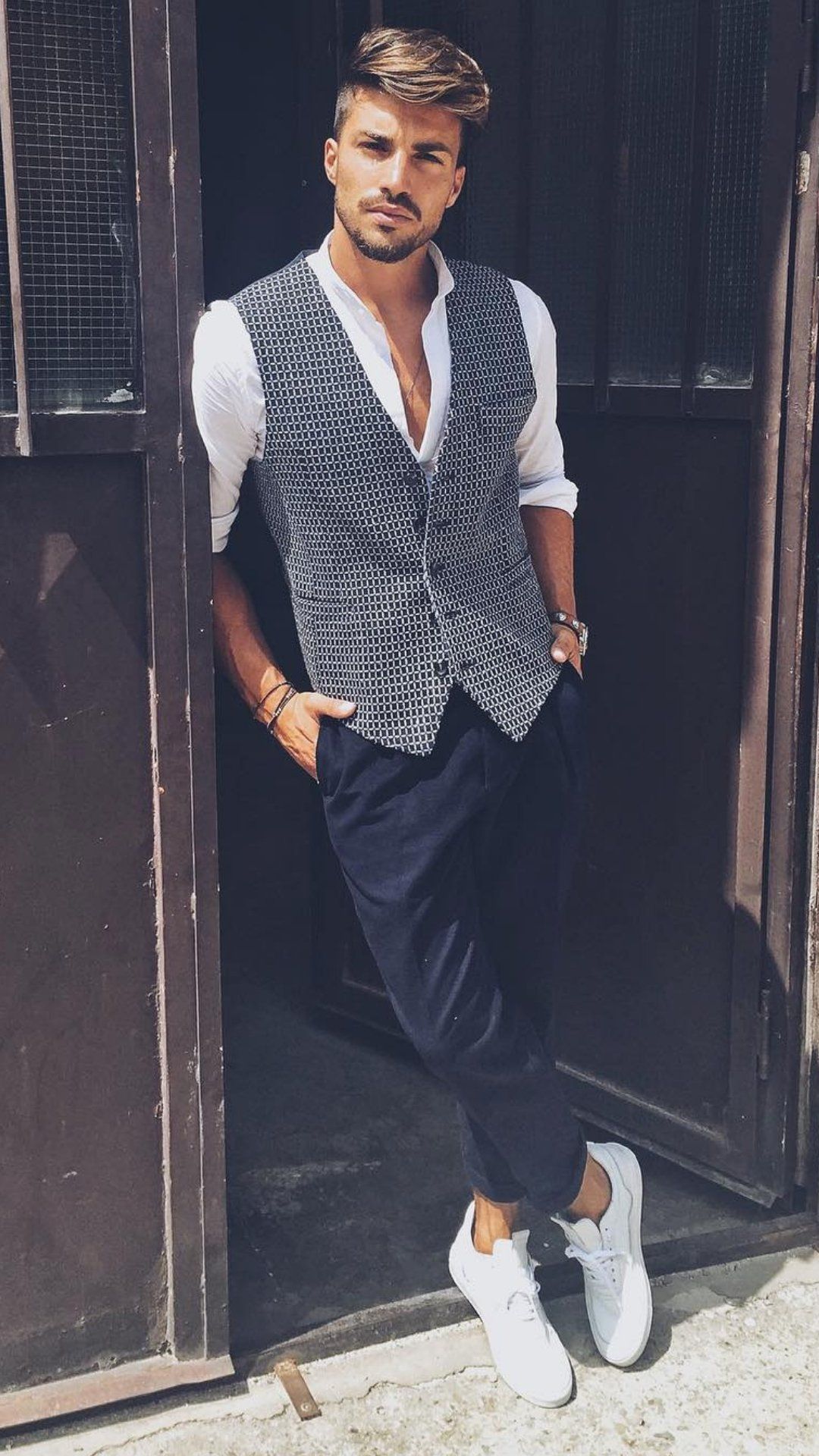 ↓11 – T-Shirts
It's best to opt for plain T-shirts and save the graphic and colorful styles for streetwear. It's a good idea to invest in contrast-hued ones like navy blue, black, grey, and white, and from those pieces, you will come up with lots of possible combos. An important thing to consider is the fit. Opt for something never baggy nor tight and just right for your body type. Stripes will work, as well.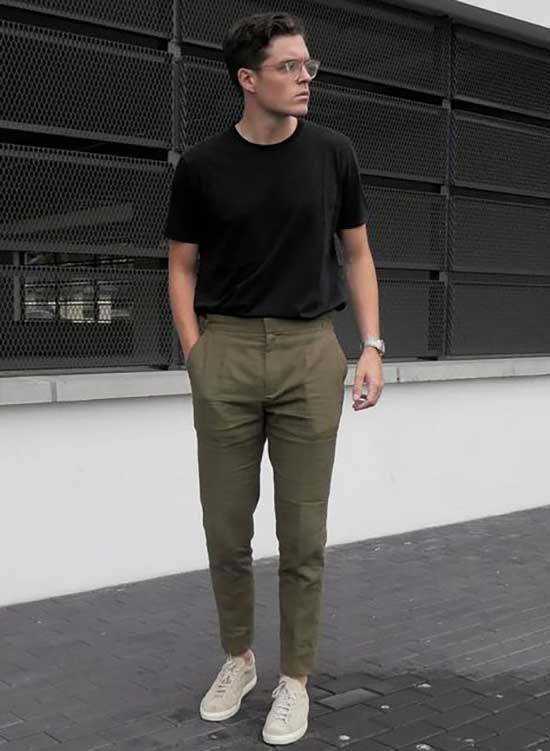 ↓10 – Jackets
If you are tired of wearing the same tailored sports coat every day, make some changes. Start with opting for leather and bomber jackets as an alternative to your usual blazer. Be careful as your outfit might look casual instead of smart. The key here is to team up the jacket with items like a button-down, tailored dress pants, and appropriate shoes.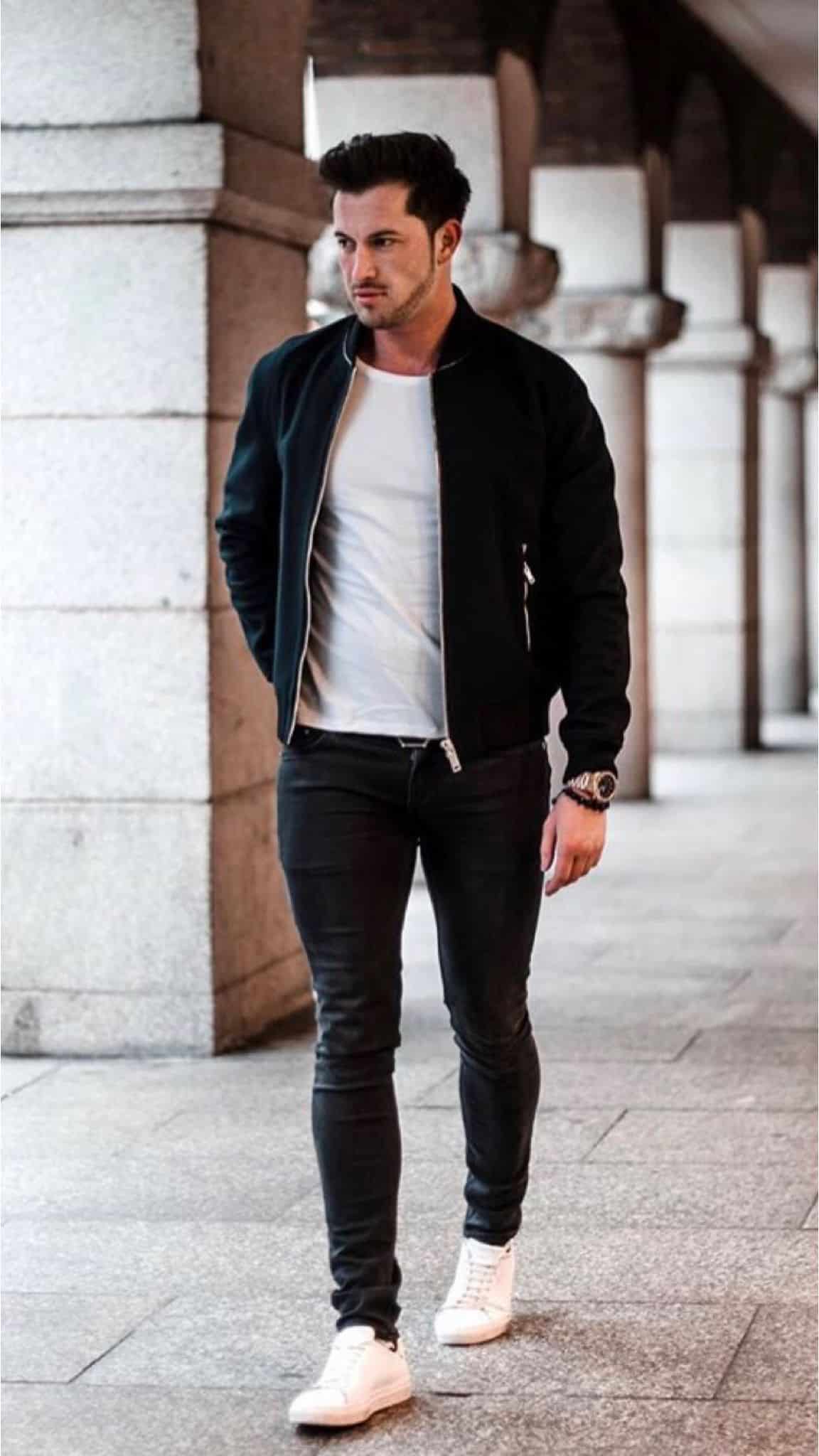 ↓9 – Chinos
These trousers are suitable for a wide range of dress codes. That means you can pair them with a variety of outfits without a second thought. As always, you can never go wrong with black. Other than that, invest in colors like khaki, navy, and beige as they are classic and timeless.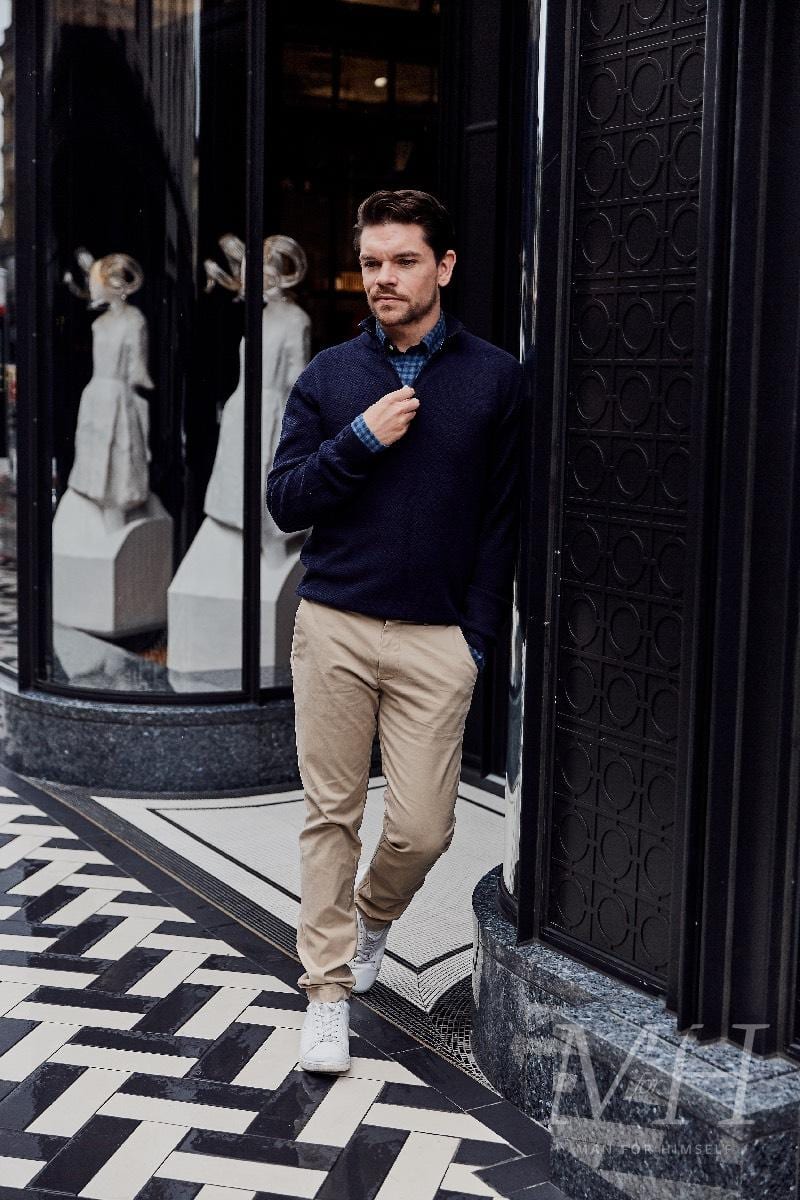 ↓8 – Accessories
Incorporating an accessory or two into your ensemble can help up your fashion game. Aside from statement watches and bracelets, the following would all make a worthy investment:
Belt. Get one in brown or black leather.
Ties. These are optional, but if you will wear such, stick with colors like blue, grey, and blue.
Wristwatch. This could make or break your outfit. Instead, opt for canvas NATO strap for a relaxed appearance and bracelet for a more refined look.
Sunglasses. Get frames that best suit your facial structure.
Aside from scarves, pocketsquares give you the chance to experiment with patterns, prints, and colors to express your style and personality.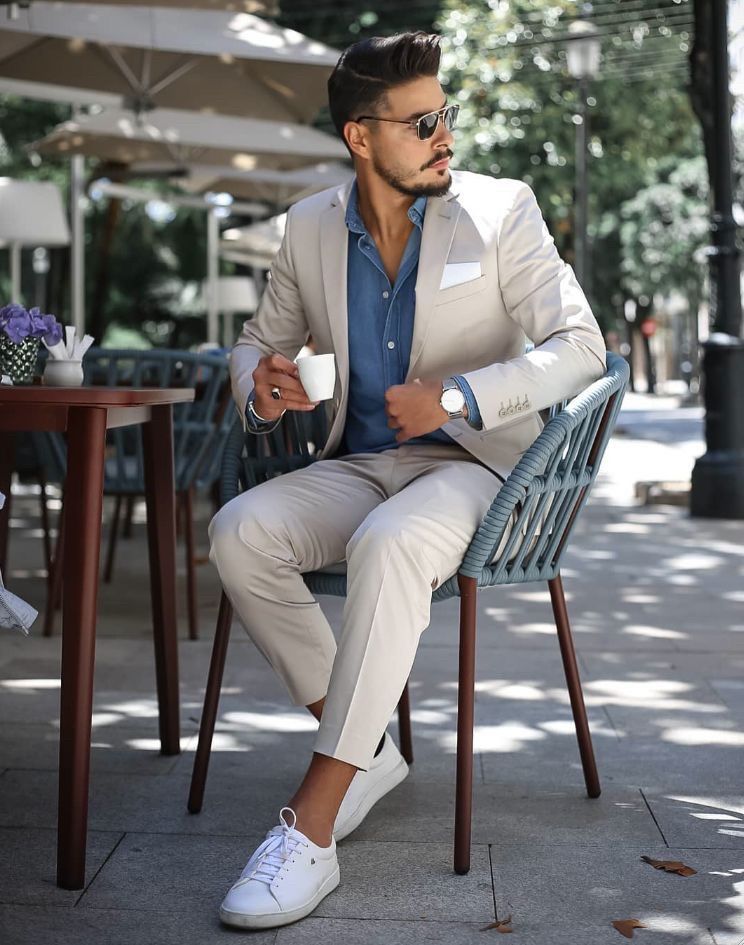 ↓7 – Smart Casual Attire For Restaurants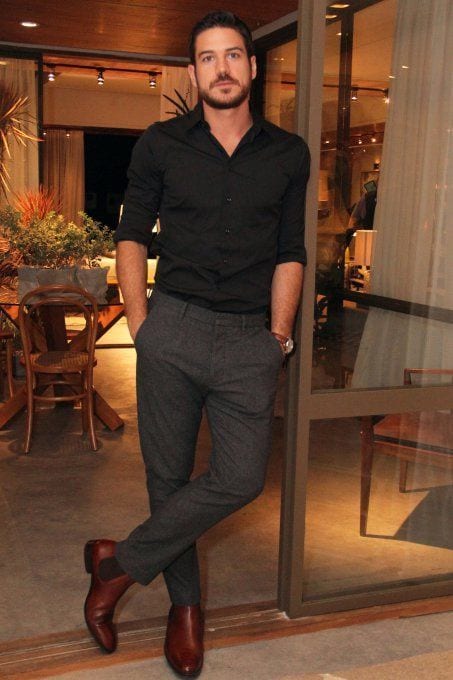 ↓6 – Smart Casual Dress Code For An Interview
Smart casual outfits aren't usually seen in interviews and business meetings alike. Some men may claim that they're too casual for such occasion, but you can prove them wrong. Business professional attire isn't your only option, as a smart casual ensemble can also make the cut.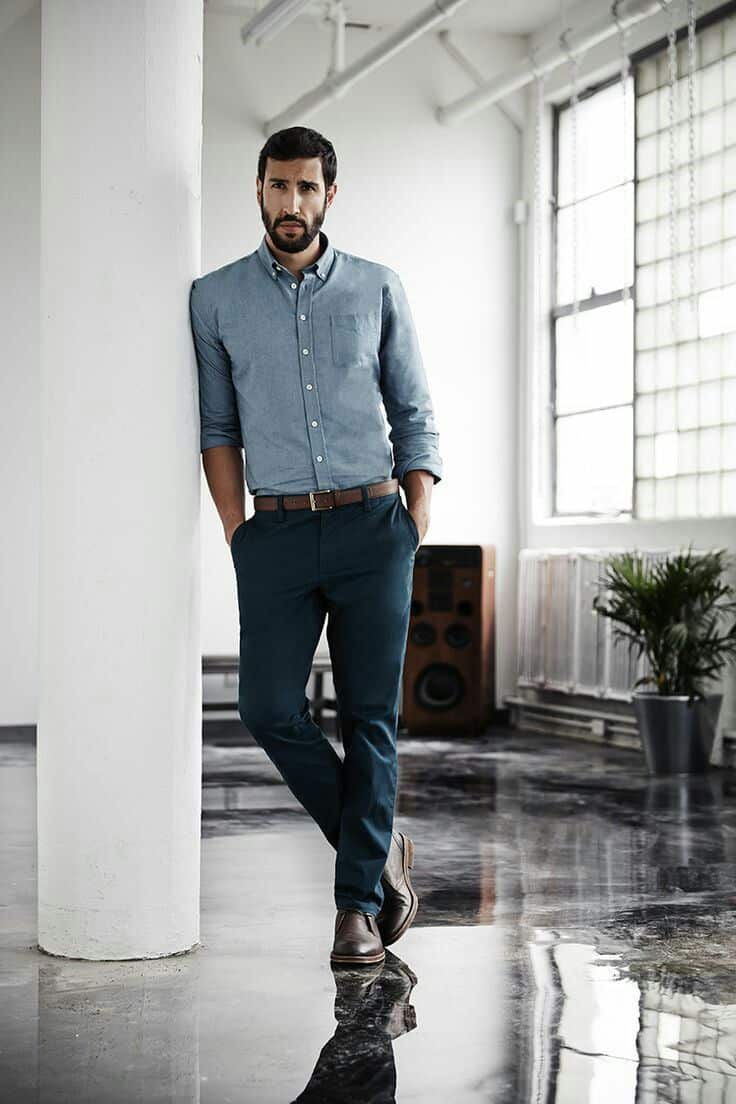 ↓5 – Smart Casual Dress Code For Work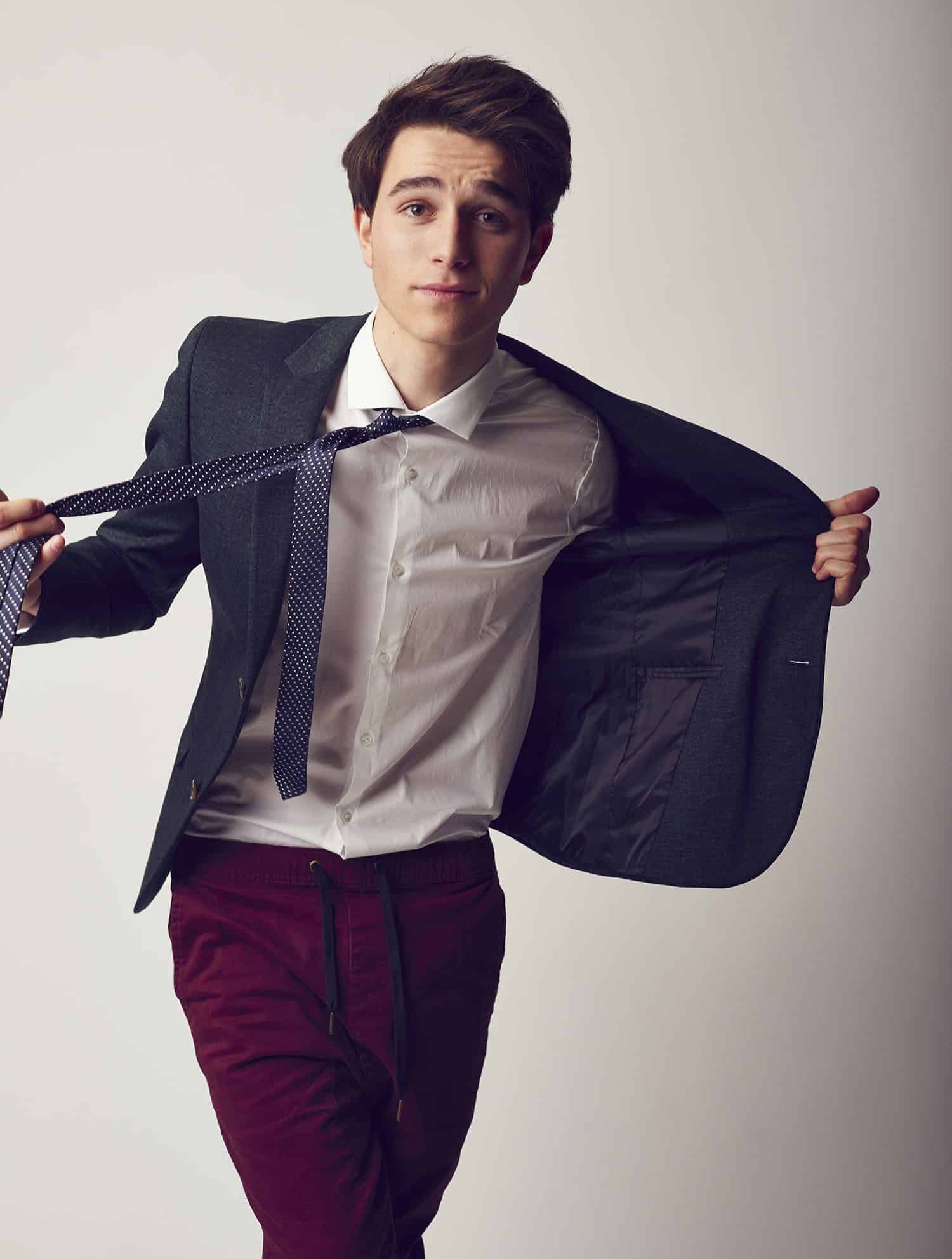 ↓4 – What To Wear With A Smart Casual Outfit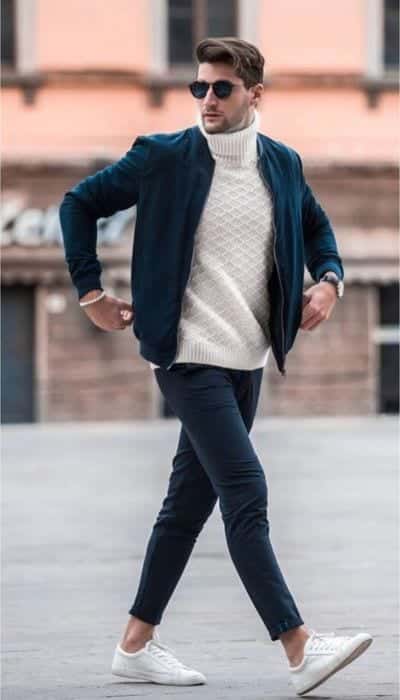 ↓3 – When To Wear Smart Casual Outfits
Make the smart casual dress code your personal style. If you don't know what to wear on a certain occasion, opt for a smart-casual outfit. It won't let you down as it will help you feel relaxed and more confident. These outfits aren't limited to special events. You can also use them as part of your everyday wardrobe.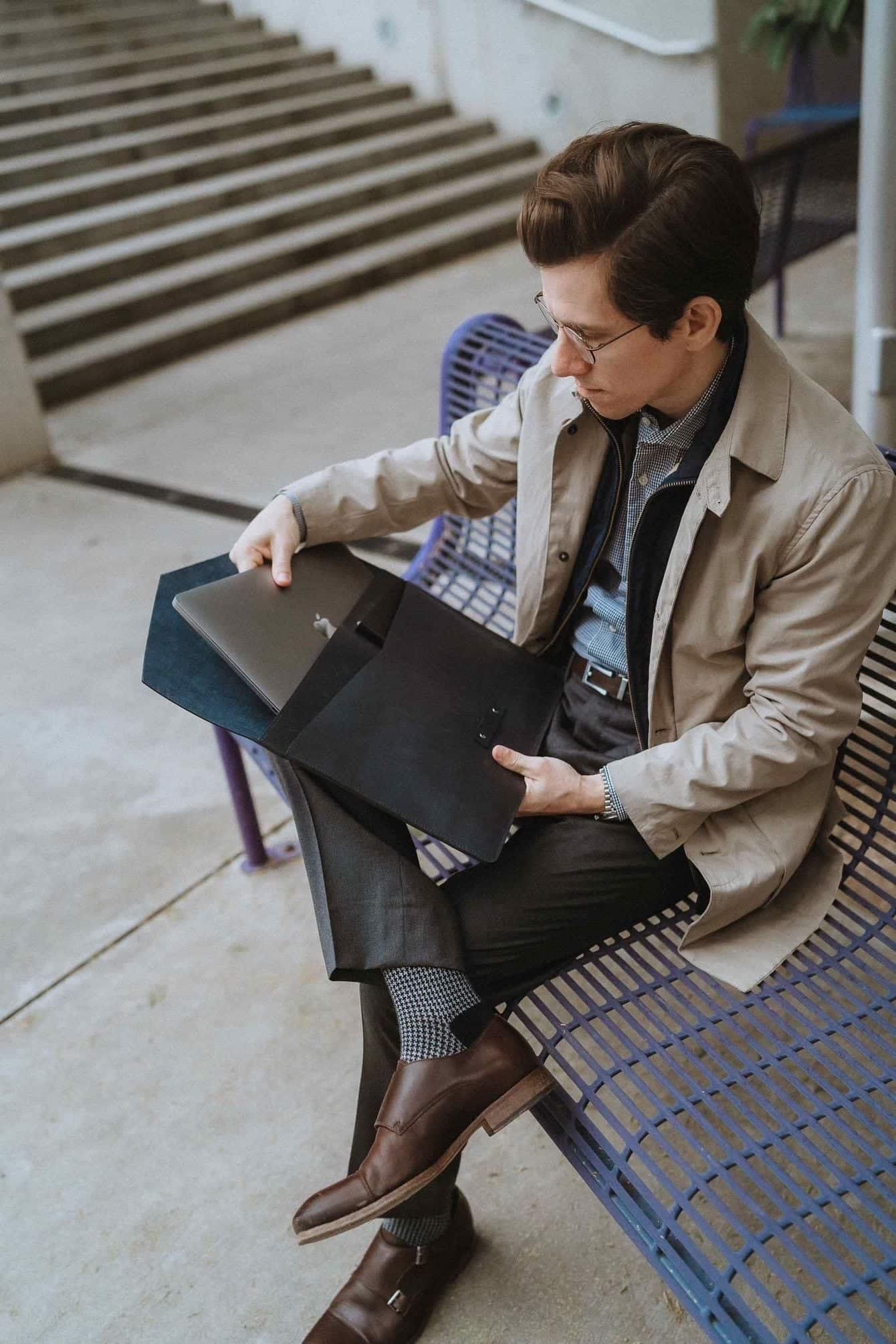 ↓2 – For Plus-Size Men
If you have a boxy body, you can wear any outfit without restrictions. However, if you want to appear slightly smaller or slimmer, opt for dark tones. Also, prefer well-fitting clothes as baggy garments will make you look bigger. Cuffing your pants would also help.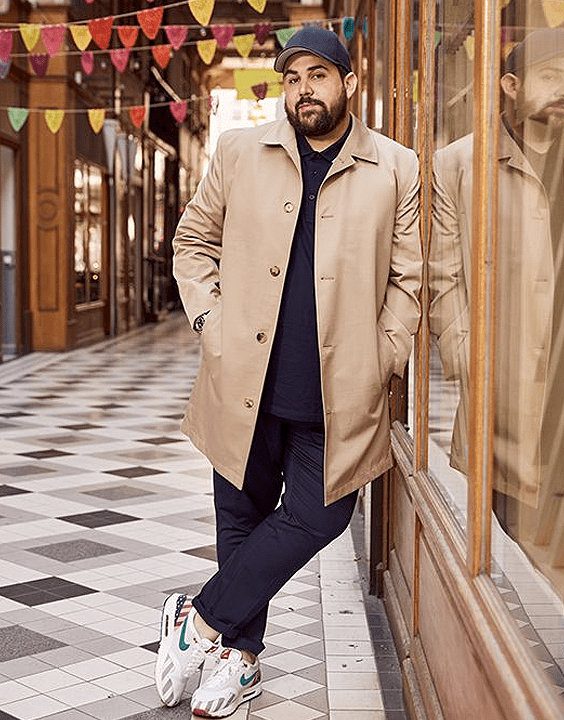 ↓1 – For Older Men
If you are in your 50s, steer clear of too casual pieces like running shoes, distressed jeans, and basic tees. For a smart casual look, opt for sharp pieces like a tailored blazer, turtleneck shirt, and dress pants.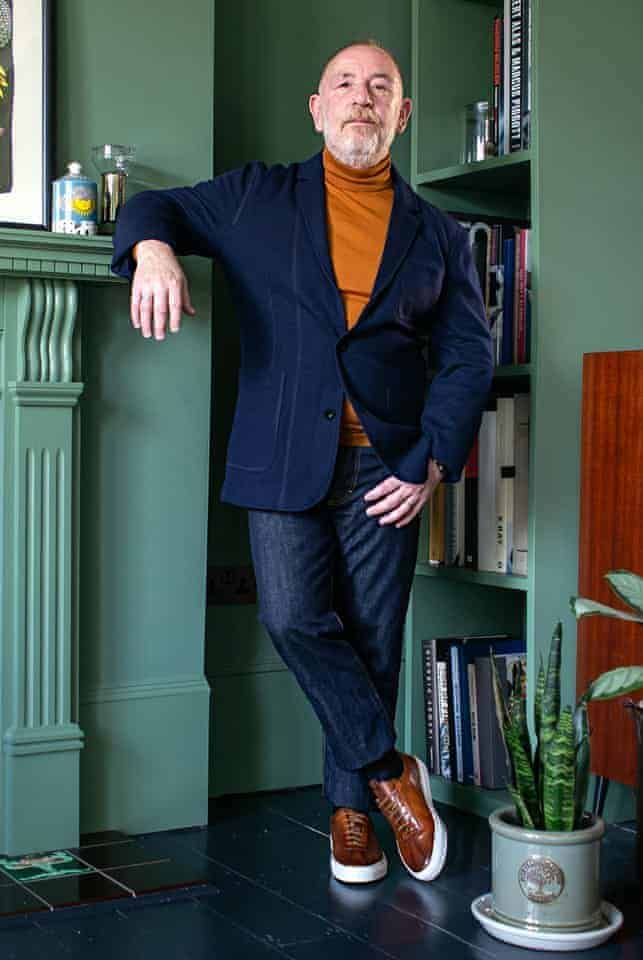 Frequently Asked Questions
Q. Can you wear jeans for smart casual attire?
A. Jeans are originally labeled as casual garments. However, certain cuts and styles can be used as part of the smart casual dress code. Stick with darker colors. And avoid baggy, ripped, and distressed jeans as they are not accepted as smart casual. It also depends on what outfits you will pair them with.
Q. Are shorts smart casual?
A. If by shorts, you mean "board shorts," the answer is NO. However, shorts made in high-quality materials can be accepted in a smart casual dress code. The crucial factor you must think about is the fit. The shorts should sit well just above your knees. If unsure, it's better to opt for chinos or jeans and save the shorts for other occasions like summer trips and casual gigs.
Q. What is considered smart casual?
A. Anything that is less casual yet not too formal can be called smart casual. If you are still confused, you might want to check these Business Casual Guide For Men. Smart casual outfits are basically what you can wear at work; only they are less corporate in appearance. It is a dress code that combines business wear with elements of casual attire.
Q. What shoes are smart casual?
A. The rule of thumb is that your footwear should be scruff-free. That said, opt for boxfresh sneakers and street clear of running shoes and trainers. Black leather is your best bet here, along with loafers and boots.
Q. Is button-up and button-down the same?
A. No. They differ in both construction and formality. Button-up shirts are often used on more formal occasions. And unlike button-downs, they don't have collar fastenings. For smart casual outfits, I recommend you stick with button-down shirts.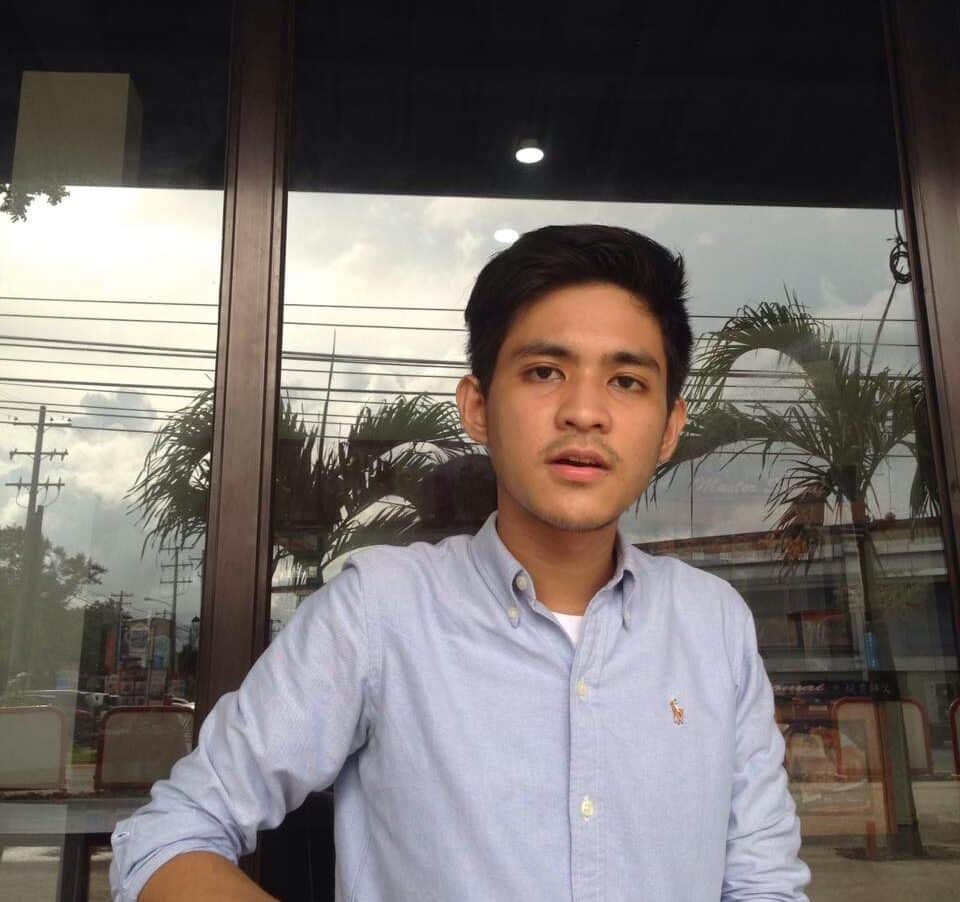 John Vincent studied Communication Arts in the Philippines.
Growing up, he's always had an eye for aesthetics. He enjoys writing a lot. Books, TV series, and movies are a big part of his life. His all-time favorites are Harry Potter, Game of Thrones, and Marvel films.
He believes that fashion is a pure form of art. You express yourself through your personal style – it's something you can't replicate.