Cropped cardigan outfits – After years of popularity of lengthy cardigans, short and sophisticated cardigans are making a comeback! These short cardigans can be worn closed as a top or open like we used to do back in the day.
If you're seeing them around and wondering how to wear them too, here are some simple outfit combinations that you can use them in.
What to Wear With Cropped Cardigan?
If you're wondering whether cropped cardigans are in, It's a big fat YES! You have to admit that the newest grandma trend is quite body-flattering.
Mixing and matching is just so much fun. A cardigan, which comes in a variety of stunning colors and patterns, may quickly give your outfits a touch of unique retro flair.
How to Style Cropped Cardigan Tips
You should never miss out on the colors, cardigans are all about mixing and matching. Colors like powder blue, pink, and beige look stunning for your everyday outfit.
Wear tank tops and pair them up with skirts and jeans to look as good as ever.
Footwear is crucially important! Cropped cardigans go well with shoes, sandals, boots, and just anything in general as long as you are comfortable with them.
You can always finish off your look with some cute jewelry.
Pull off some sunglasses and a big smile to complete your whole look in no time!
20 – The Winter Look
The weather is turning a bit cold, you want to stay fashionable and not feel too hot as well? Then worry not! Just pull off your cropped sweater cardigan with a simple white shirt and high-rise straight jeans.
You will look nothing less than the main character of k-dramas! Everybody will have their eyes etched on you the whole time!
Put on some sneakers to complete your look, along with minimal jewelry or necklaces for a cute look!
19 – Wear Cropped Shrugs to Work
A day at the office and want to look professional? The colors grey and black are always the safer and more fashionable options!
All you have to do is get a grey and black cardigan, pull on some simple black tee underneath along with matching grey pants, and you will have an effortless look!
To keep your look professional, you can always wear some loafers and let your hair down, your whole look is done!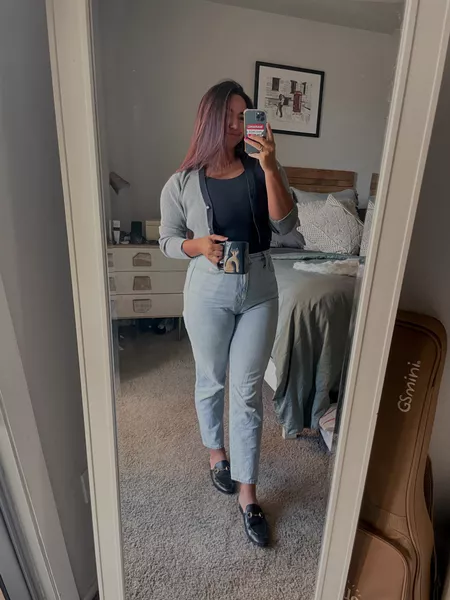 18 – Casual Outfit for A Get Together At Home
A casual look especially for a tea party or get-together at your home. You can also wear this to a cute coffee date or just a random day out with your friends.
Opt for a black cardigan along with your favorite high-waisted ripped jeans.
Pair it up with some shoes for a comfortable walk along with some jewelry, and voila! Your super stylish look is all ready!
You can also tie your hair in a half bun for a fuss-free look, check out some effortless Half Up Bun for Teen Girls-20 Ways to Rock Half Bun Hairstyles
17 – Flowers Are Worth The Hype
Another floral look of the timeline is this masterpiece! Flowers make everything look a hundred times better; we cannot deny that!
You can easily pull off a white cardigan with flowers attached over a simple white t-shirt and simple blue jeans. So with little effort, you will look like a trendy model!
Accessories or not, the flowery look is enough to make your outfit look complete! You look like a fashion influencer with this fit!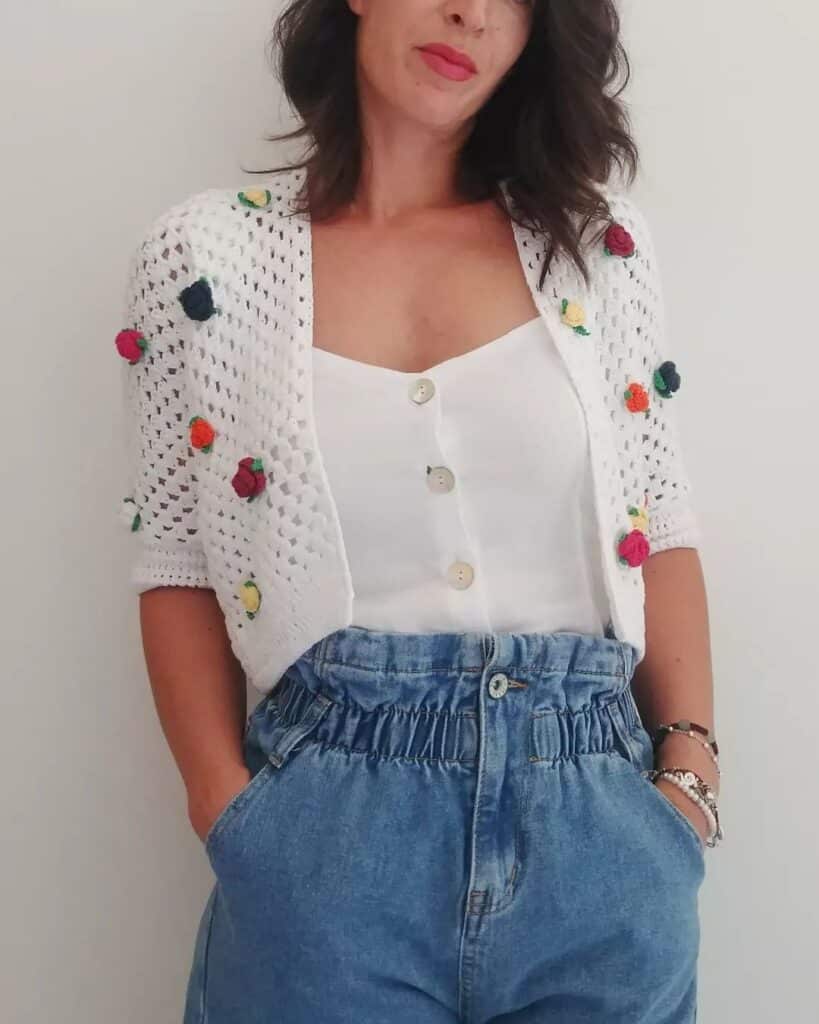 16 – Styling White Cardigans
Have a sudden plan with your friends and can't help but wear your white cropped cardigan?
You can always pair it up with low-rise jeans and look like a diva while wearing just these two simple pieces of articles.
To enhance your casual end-of-the-minute look, grab a small handbag and wear some platform heels, and you are good to go!
15 – Short Cardigan With Distressed Jeans for Fall
Another stunning look in the autumn with some distressed or ripped jeans. Everybody wants to pull off some ripped jeans any time of the day!
A white cropped cardigan will give you that autumn aesthetics, especially if you carry around a small shawl with you to keep you warmer.
Wear some matching white shoes and minimal jewelry to complete your look.
If you are looking for more fall outfits, I highly recommend this post on Cute Fall Outfits – 25 Latest Fall Fashion Ideas for Girls
14 – Contrast It All Up
You can always try something colorful like wearing a contrasting colored outfit, a different colored cardigan with a contrasting shirt and pants.
This casual everyday look is something not everyone can pull off, but once you do, everyone will have their eyes on you! Because this contrasting look is difficult to mix and match and pull off effortlessly.
Wear some sandal heels to level up your whole look in no time!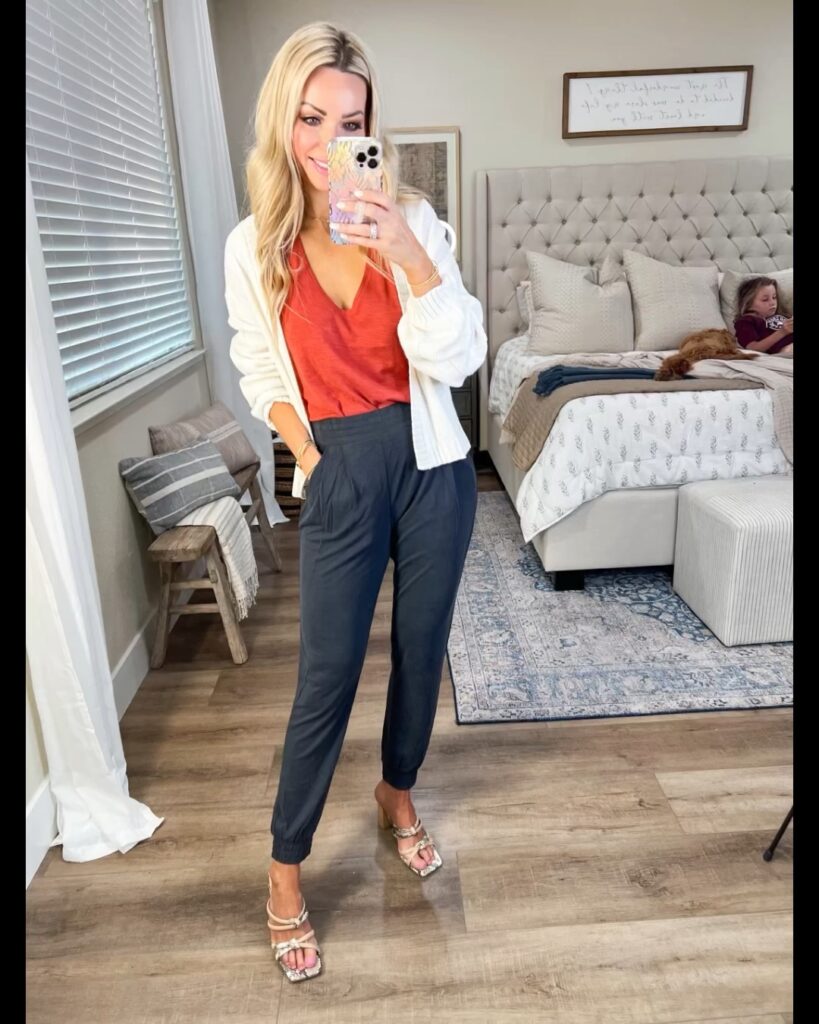 13 – Cardigans With a Tube Top
If you would love to go for a softer look, you can always go for the color beige. A beige colored cardigan along with a white tube top and some white jeans would look amazing.
It will bring out a softer, more minimal autumn look as all the eyes will be on you with this casual fit.
You can always wear some cute jewelry, bangles, necklaces, and earrings to compliment your look. Complete the outfit with metallic sneakers and you are done!
12 – The Bold Only-Cardigan Look
Wondered what to wear under your cropped cardigan? Well, the answer varies from a shirt to nothing in general! If you are looking for a bolder and more confident look that shows off how comfortable you are with your body and give off the diva vibes, you can wear a cardigan in place of a shirt.
Just wear a matching pant as your bottoms, and you are good to go! All eyes will be on you with this fit.
Add minimal pieces of gold jewelry such as earrings and necklaces to give a boost to your bold and beautiful look!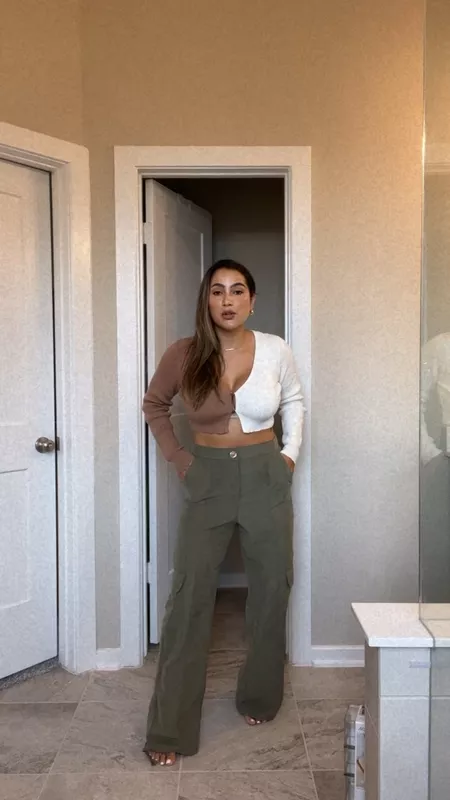 11 – Pair Your Crop Top With Short Shrug
Another professional look that you should definitely try out with your favorite cardigan.
The grey, beige, white, and black color palette will be perfect for the day look and complete your style as well.
Finish off your look with some shiny new loafer heels that are in trend these days, and you will look as classy as ever without any extra effort needed.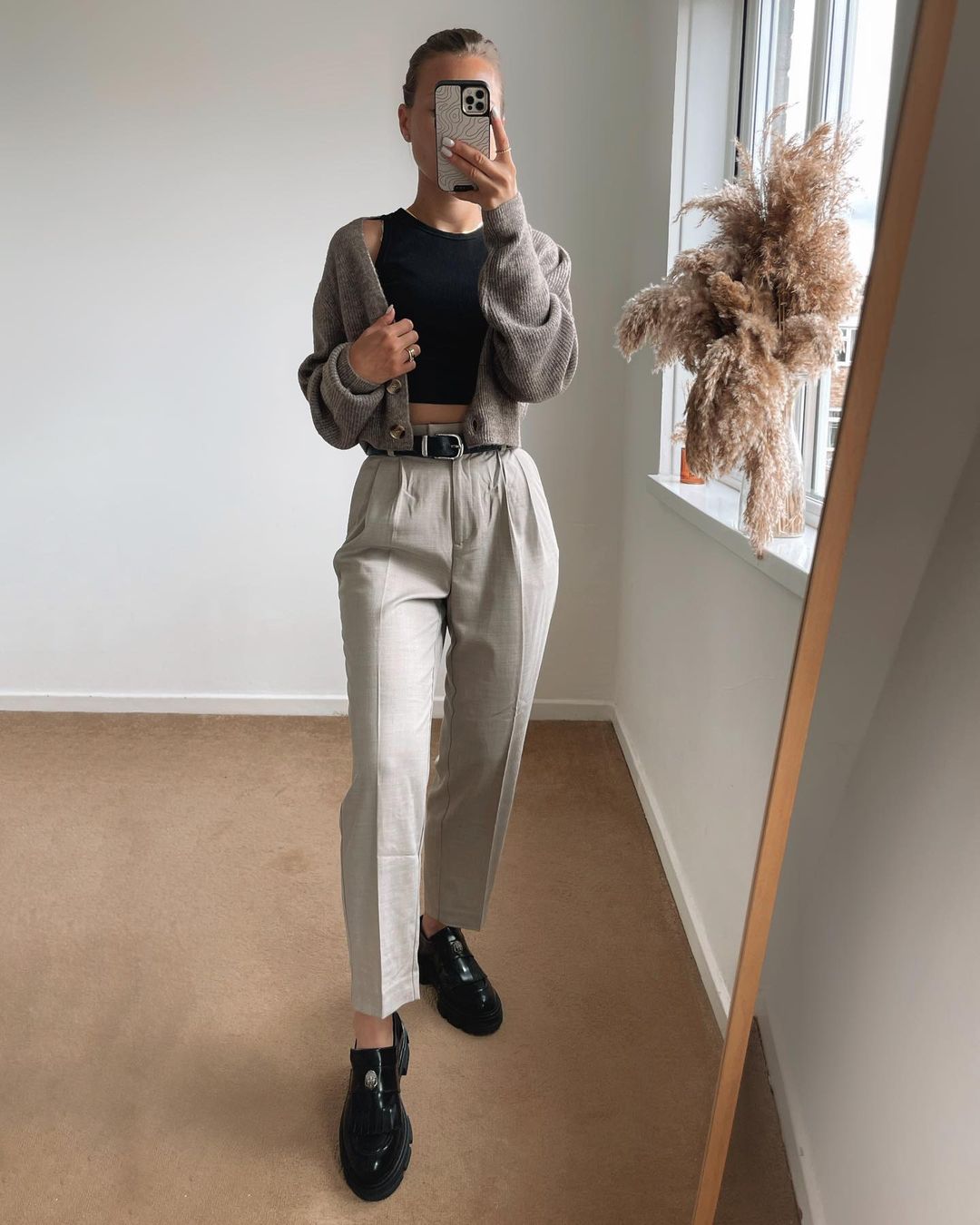 10 – Lilac Fluffy Cropped Cardigans With Jeans
You can never miss out on such cropped cardigan outfits. A fluffy and cozy lilac cropped cardigan just like this will look super cute!
Along with some casual blue jeans or shorts, you will look as amazing. It will be comfortable because of the softer and fluffier fabric.
Throw on a shoulder bag and some cute small necklaces and earrings, and your cutesy look is complete!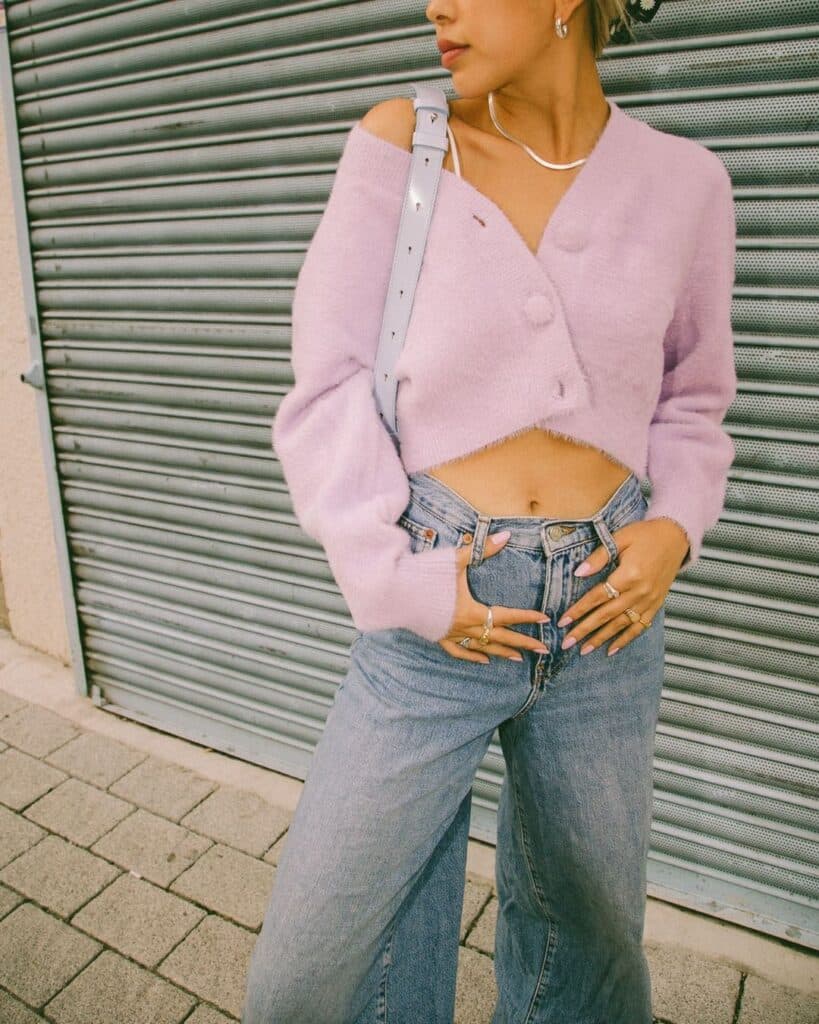 9 – Two Toned Cardigans Are The New Trend
A two-toned cardigan can help bring more colors to your whole outfit, even if you are only wearing a simple white shirt underneath along with some casual jeans.
You will be the center of attention with the cute aesthetics of the cardigan. Everyone wants a bit of cuteness in their lives and two-toned clothes are an easy way to do this.
Put on some black boots to help complete the look, and you are good to go!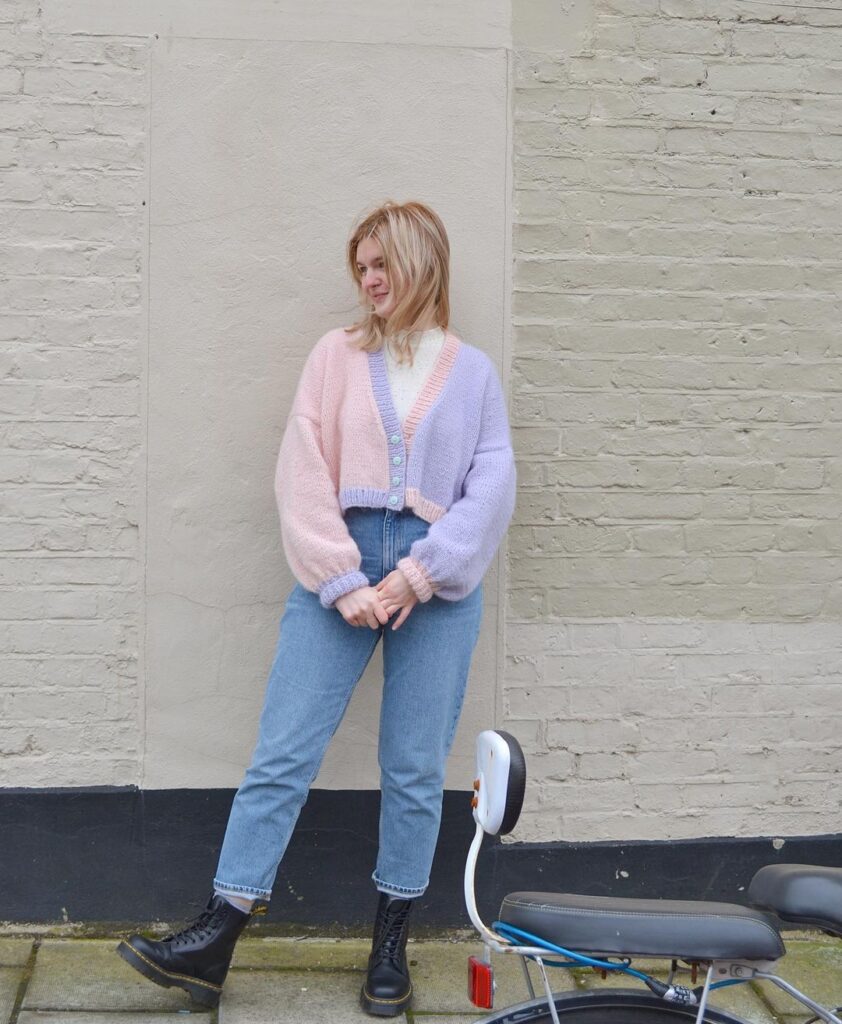 8 – Amp Your Plain Knitted White Cardigans With Flowers
Are you bored of the common monotone white or black cardigans and want to try something different?
There are several colorful cardigans that come in different designs and styles as well, just like this flower embroidered one!
You will look super cute in it. Plus, the cardigan is anything but ordinary that will make you stand out in the crowd. Definitely a cute outfit for a teenage girl.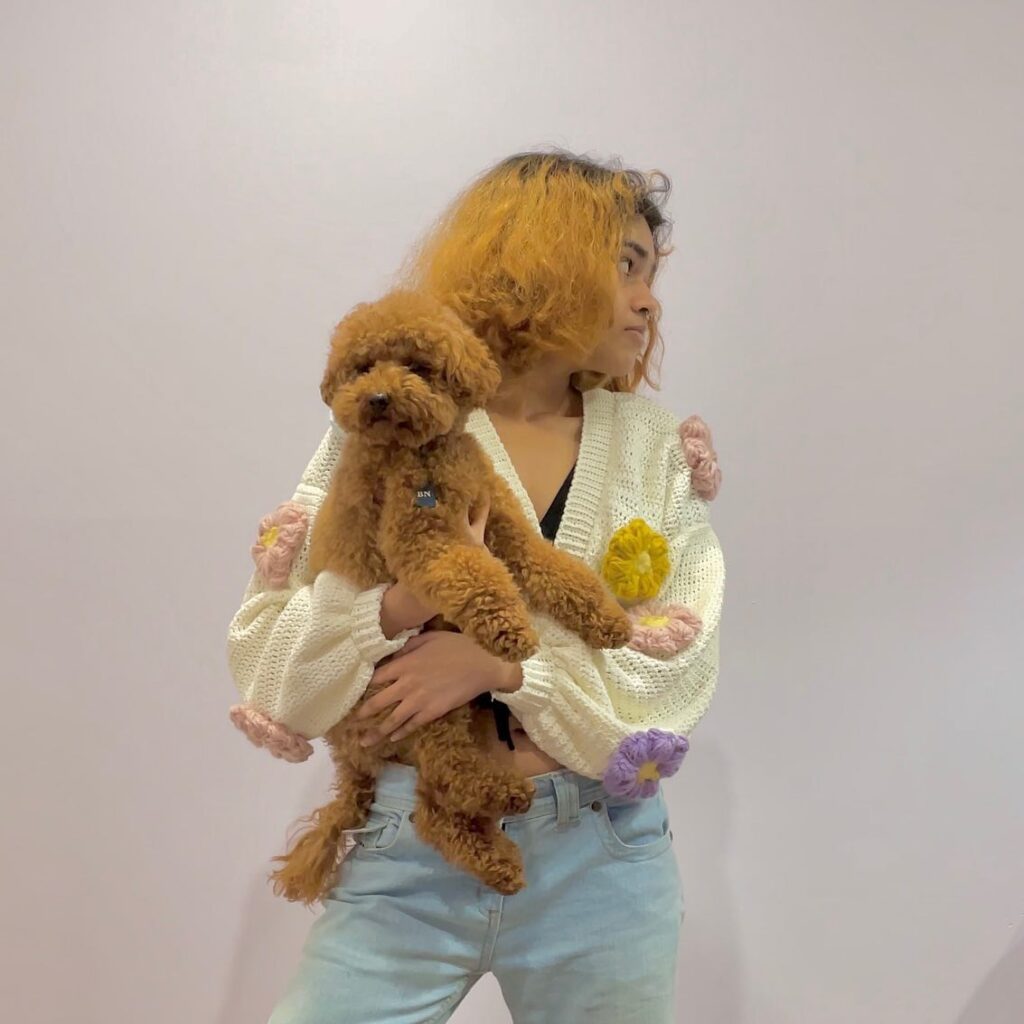 7 – A Day on The Yacht in Skirts And Cardigan
Are you on a trip on the yacht on a bright sunny day and want to wear something light and breezy in the hot weather?
You can always pull off a white cardigan; the color white goes so well with everything that whatever you wear underneath will look good! Take inspiration from this look and wear a plain white tank top and a floral skirt.
Finish off your look with a cross-body bag and some classy sunglasses to have a fuss-free outfit.
Check out this post for more outfit ideas for your next yacht party trip.
6 – Halloween Party Outfit With Shrug And Stockings
It is finally Halloween season, a perfect time to pull off your cardigans and sweaters. If you want to look bold and beautiful, then you can always go for a look similar to this.
Pair your cardigan with a mini leather skirt and stockings underneath. For shoes, you can go for block heel loafers to give you a bold statement look.
In case you are looking for Halloween outfits, check out this post on 35 Best Halloween Costumes for Men & Women to Try In 2022
5 – Vintage Look With Denim Skirts
Something old school and vintage would suit you the best in the autumn season. Create a fusion outfit with some denim integrated into your whole look.
Just like this denim skirt that goes so well with the green vintage-styled short cardigan!
It will give off a vintage yet trendy vibe, such grandma trends are having a moment and it's the perfect time for you to try them out.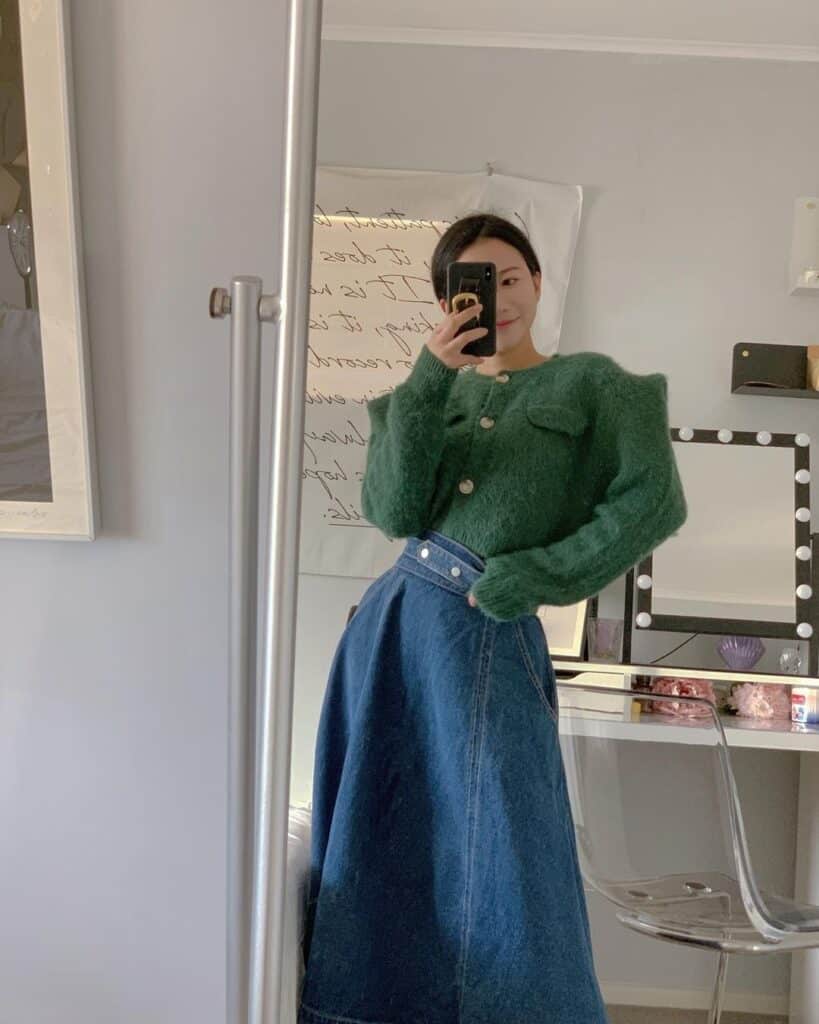 4 – Styling Brown Cardigan With Plaid Skirt
Going for a monotone look is always the safer and better option if you are not an expert at fashion.
Pairing up your brown short cardigan outfits with a brown shaded plaid skirt. Amp your outfit with knee-length boots.
Some cute minimal jewelry is like a cherry on top of your whole look!
3 – How to Style Cardigan With Mini Skirts?
To bring out your inner happiness and the smaller child inside you, you can try on some softer or lighter colors like white and beige.
Not only are these happier colors, but they will also look super cute on you. Wear a white and beige checkered cardigan along with a white mini skirt, and your look is complete.
Top it all off with a summer hat for extra protection and for a cute princess look.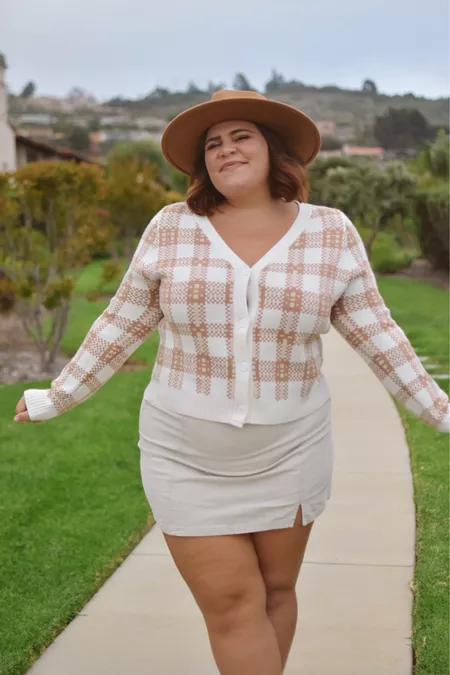 2 – Add Checkered Shrug Over Your Little Black Dress
Tired of wearing colors and want to go for something dark and mysterious? Go for an all-black look.
Add a checkered short cardigan that you can either wear or wrap around your shoulders for a more fashionable look.
A short black midi dress will help give your the desired look. Moreover, stockings will protect your legs from the harsh cold winds.
Complete your outfit with a pair of black boots and minimal accessory and handbag of your choice.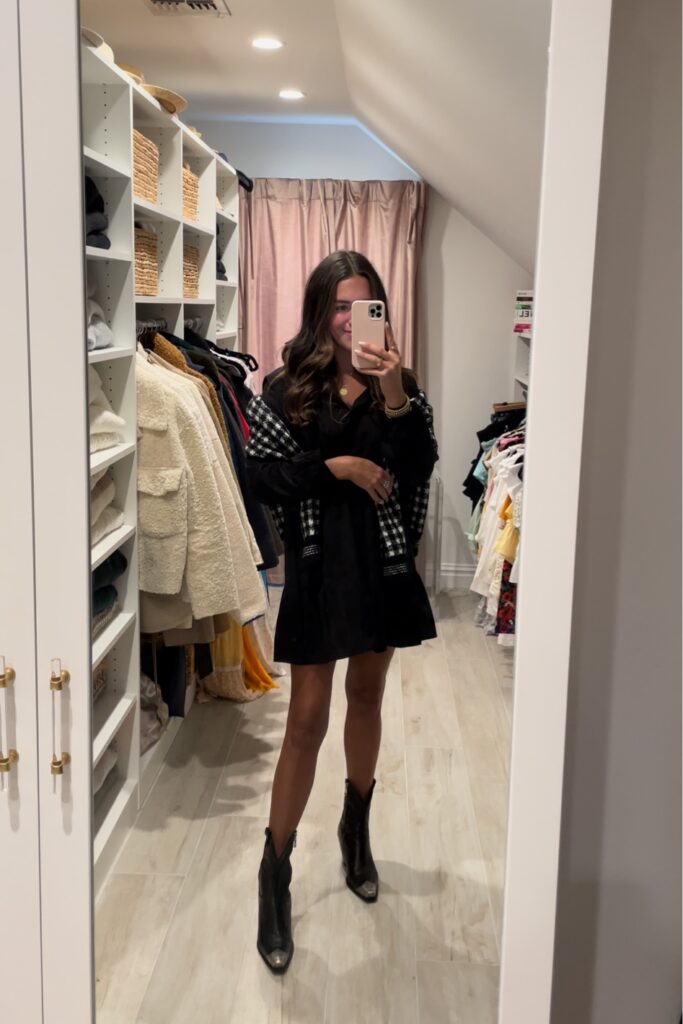 1 – Cropped Cardigans Over A Floral Midi Dress
Are you looking to elevate your floral dress but don't know how to? Sweat no more because cardigans are your savior.
Just pull on a contrasting purple or burgundy colored cardigan, and you will look like a princess! Top it off with a hat to protect yourself from the sun.
Wear some boots, and your whole look will level up in no time.
Frequently Asked Questions
Q. What do you wear with cropped cardigans?
Ans. Cropped cardigans go well with anything, from mini skirts to jeans to dresses! They are something that completes your look, especially in autumn. You can wear your cropped shurg with any outfit that you prefer! Rest assured, it will look good with anything and everything!
Q. How do you wear a short cardigan in 2022?
Ans. You can wear it with culotte style jeans high-rise jeans, or you can even tie it around your shoulders to give off a fashionable look.
Q. How should a cardigan fit a woman?
Ans. A cardigan should be cozy depending on the outerwear's style. It's important to have a shoulder-fitted shrug, irrespective of the design and style. Make sure the fit is comfortable but not too snug that you can't move or it comes off. Almost cardigans look good, but not all of them are comfortable to wear.
Q. What goes best under a cardigan?
Ans. Cropped or shirt cardigans look good with anything underneath; you can even just wear a cardigan and look good in it. Moreover, crewnecks, v-necks, and scoop necks look great. Whether you are wearing a regular long-sleeved shirt or a sweater, it is simple and fashionable to slip a cardigan over it.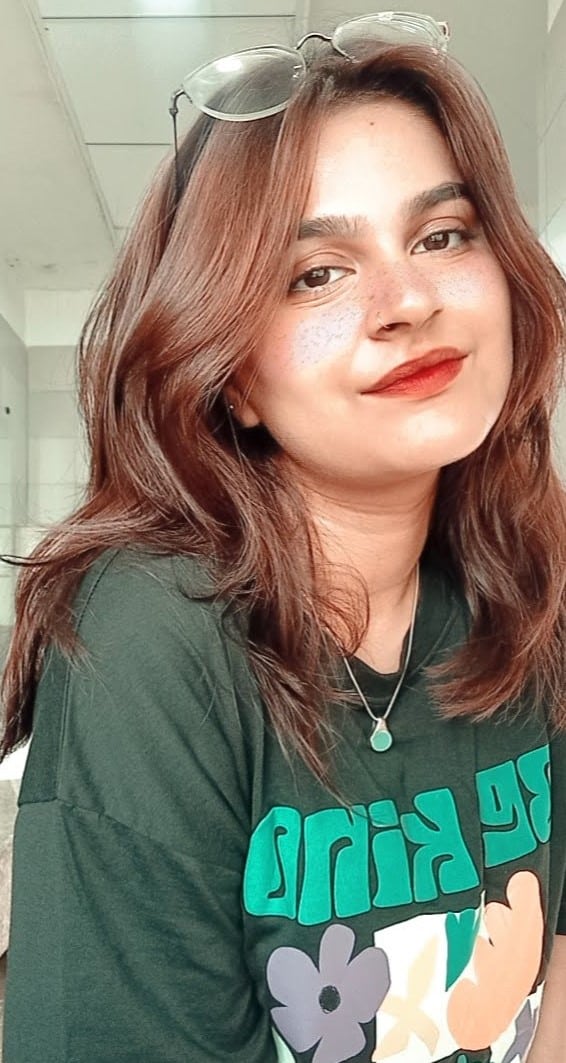 Adeena is studying Media Sciences at IoBM. She is a freelance content writer and graphic designer with experience in UI/UX as well. Adeena loves writing about fashion, taking photographs, making videos, and exploring many artistic things in her life.