French Fashion 2021 – Have you ever caught yourself wondering how to demystify the allure of French women's style? Well, you're not alone.  For decades, there have been attempts in the form of articles and books made to reveal secrets that make the French style so easy-going and chic.
There is a certain mystery to French fashion. The inability to pinpoint the exact reason why the French style is so captivating is a paradox in itself. It is not ostentatious or showy. It is not calculated. It is definitely not overdone. In fact, French style is so minimalist and basic it makes you wonder how it ends up looking so bewitchingly glamorous. So what makes the French style so unique from the rest of the world? The renowned photographer, Garance Dore, described the classy fashion in three words "elegance is refusal" since the fashion prioritizes attitude over clothing and incorporates minimalism for an effortless grandeur.
How To Dress French Style?
French fashion requires you to look effortless in a basic color palette and basic prints. A typical wardrobe of a French woman includes a collection of simple, classic garments with elegant cuts. Modern shapes, plain colors with neutral tones are the way to go for most French women. It is also important to note that most items will mix and match.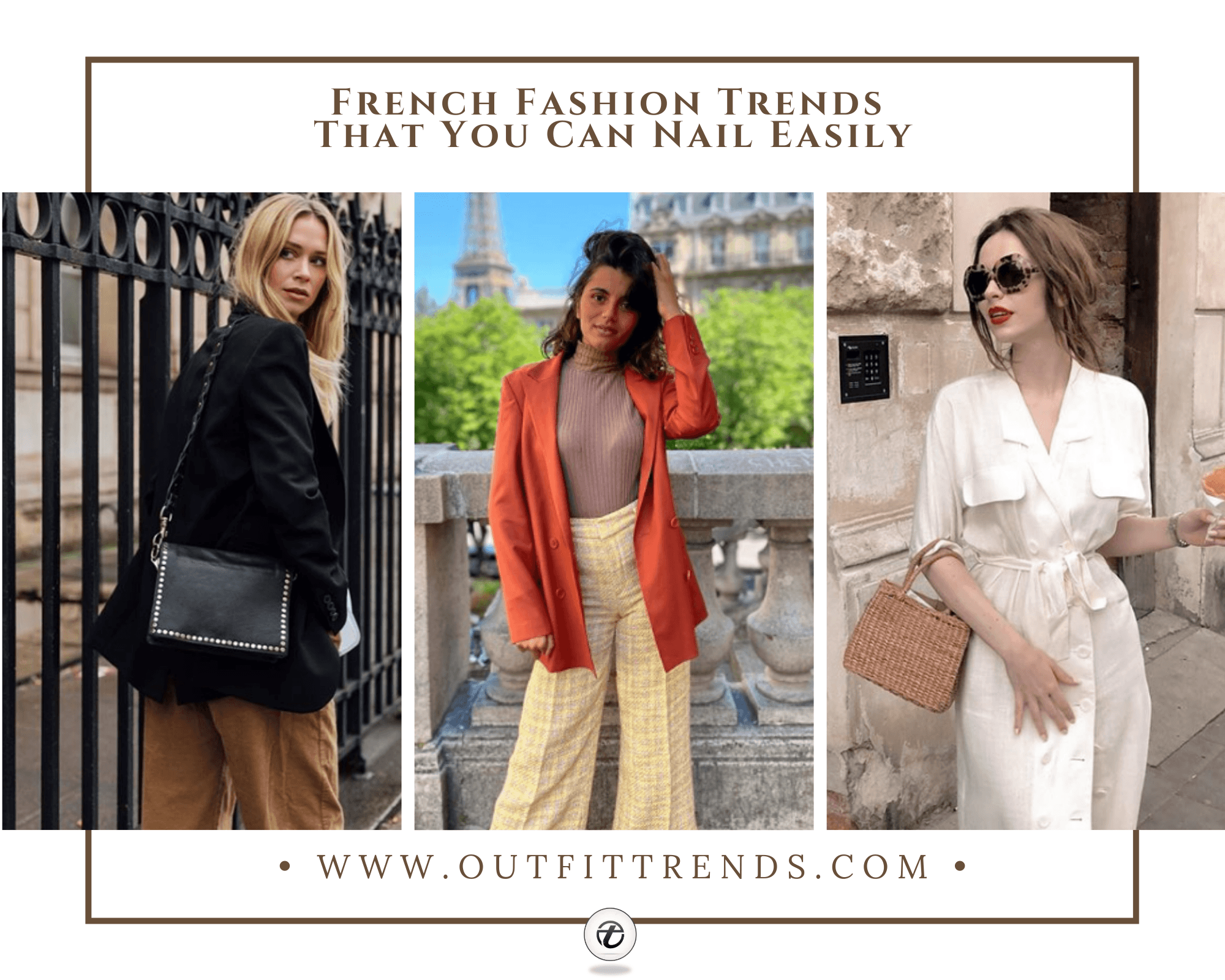 Another secret of the beguiling French women is that they always choose comfort and confidence over the latest trends. They prioritize buying essential items that flatter their body type.
When you break down closets of famous French women, you realize the style rules they swear by are rather simple: Invest in a few classic luxury items, knowing it will ultimately be a value spread over time. And above all, work to perfect a unique style for yourself, because half the battle when it comes to dressing well is feeling good in what you are wearing.
This article is all about helping you emulate the French style by providing guidelines and examples so you can sashay down the streets just like Clémence Poésy, ce ne serait pas genial?
Let's start by talking about French fashion rules that Parisian women swear by:
Develop a signature look for yourself
French-style is more about attitude than the apparel itself. The message you send through your style is key. The core of your styling must remain consistent to display poise and elegance.
When you are true to yourself, you look effortless, as if you did not put much thought into it. It results in an authentic look and exactly like the undone look French women are adored for.
Carine Rotfield's style is a classic example. She told Acne paper in an interview, "With French women, you first see the woman and then you see the clothes."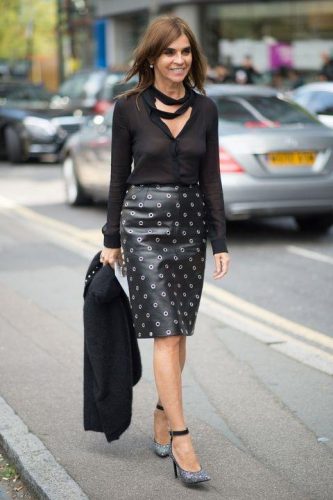 French women tend to choose a wardrobe that flatters their body type and accentuates their curves.
Designer Sophie Theallet told Oprah.com, "French women wear clothes that flatter their bodies, regardless of trends."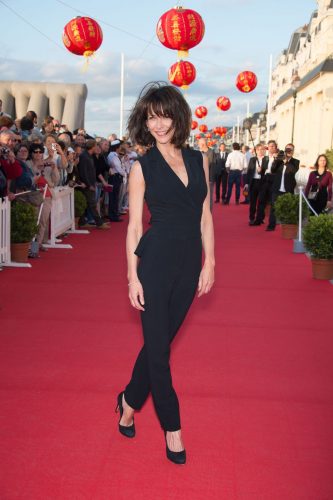 A neutral palette is your best friend
For the most part, French women are into neutral colors- Beiges, camels, greys, blues, blacks, and whites. They usually add a pop of color to their attire using classic accessories like a bright-colored handbag or a scarf. Also, there is not a lot you can wrong with these colors. They easily mix and match and give an effortless look!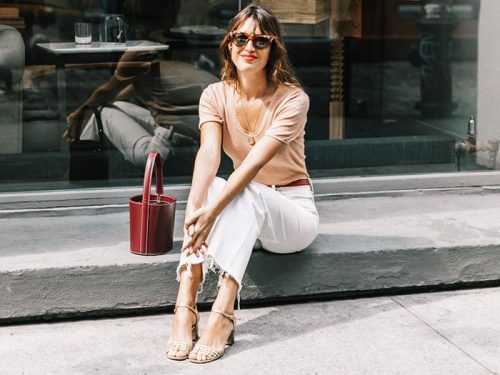 A reason why the French style is so alluring and classic is that they don't always buy into trends. They get it right because they invest shop, save up for pieces they will have for life. A Chanel boucle jacket or a Hermes scarf just like Lou Dillon got one the day she signed her record deal may seem like a big investment at first but it is better than multiple disposable purchases.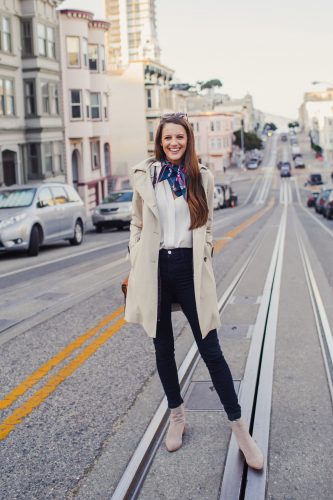 Less is more. Accessories play a very important role in French styling but you'd never see a French woman wearing more than 3 pieces of jewelry. They go for jewelry that complements their outfit and skin undertones usually in golds and silvers. A pair of chic sunglasses or a bag can work wonders to complete your look. A statement piece is always worn alone.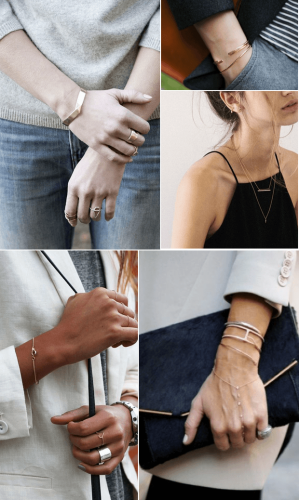 Choose comfortable and graceful Footwear
French women are known for slaying ballet flats and flat pumps with classy outfits with the same grace as heels. The aim is always to look comfy. There is nothing less attractive than a woman hobbling around in high heels.
Most French women, therefore, turn to classics that give them a more poised look. For instance, Karl Lagerfeld never produced high heel stilettos at Chanel, just clever ones like the toe-cap mules you can slip on and off and last in all day.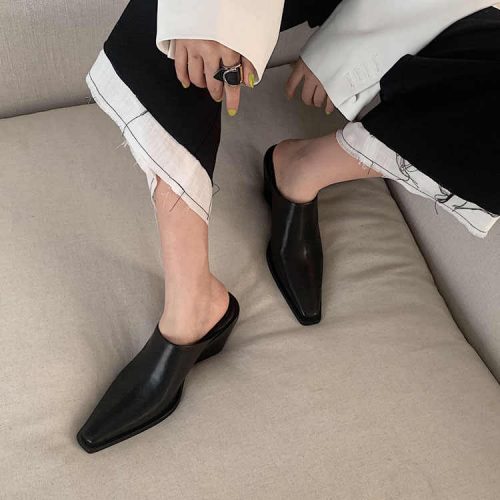 Parisian women have been often seen carrying a very natural makeup look. Rather than putting on loads of foundation and glitter, they usually go for only a natural tint to their lips and cheeks and a little definition to their eyebrows.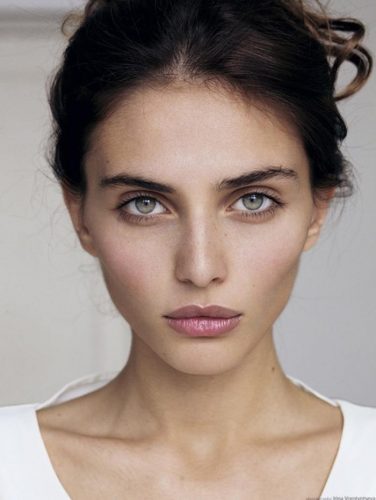 French-style Outfits Inspired By The Latest Trends
↓ 1. Charming French Teenage Girl Street Style
A college-going girl can simply slay in a raw denim skirt with a black collar top in chiffon or silk along with a black or floral blazer that gives a more classy and formal look to your outfit. What else a pair of white sneakers can make this attire look effortless. Also, have a look at these Skirt Outfits for College.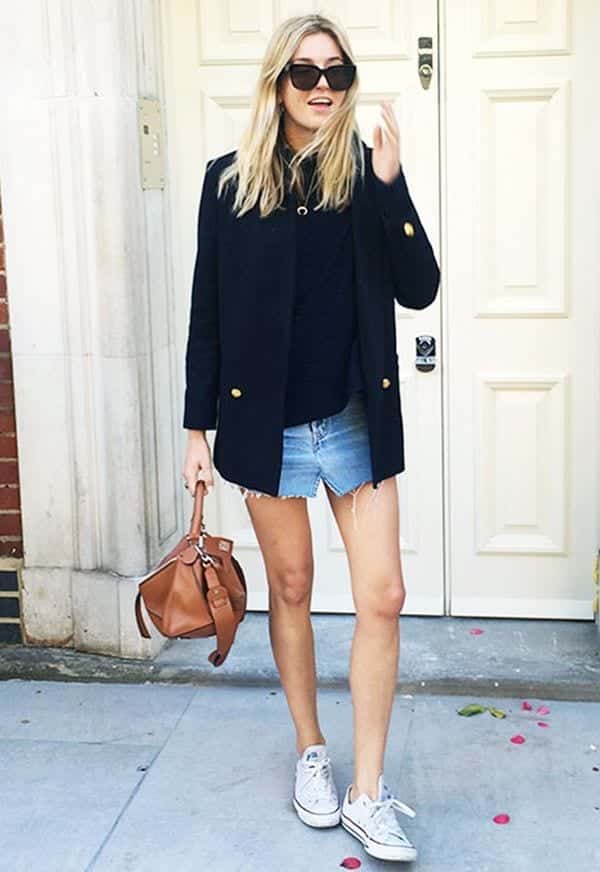 ↓ 2. Parisian Street Style
The ideal French street style dressing requires immense attitude and confidence. Not only Aymeline Valade can make this Dior ensemble look chic but you can as well. Straight boot-cut pants with sexy maroon high heel pumps will make you look taller and a peacock shade scarf over a simple white top will work as a treat.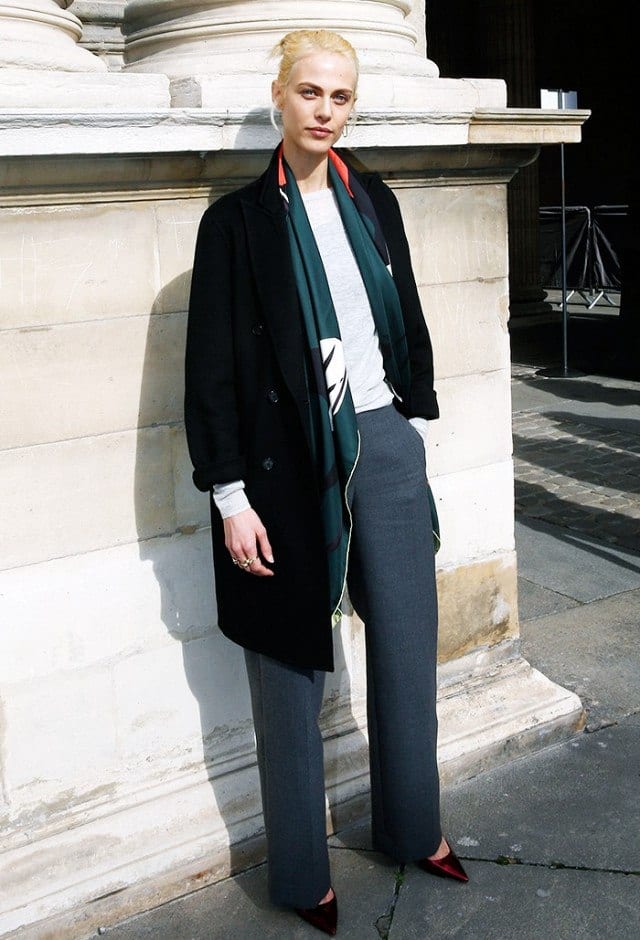 ↓ 3. French Retro Girl Style
A French retro look will always be simple but full of enchanting styles. A Briggite Bardot's sweater with a silk scarf knotted around the neck and adorable flat pumps look sassy and retro at the same time. Here are 30 Best Casual Outfits for Clubbing.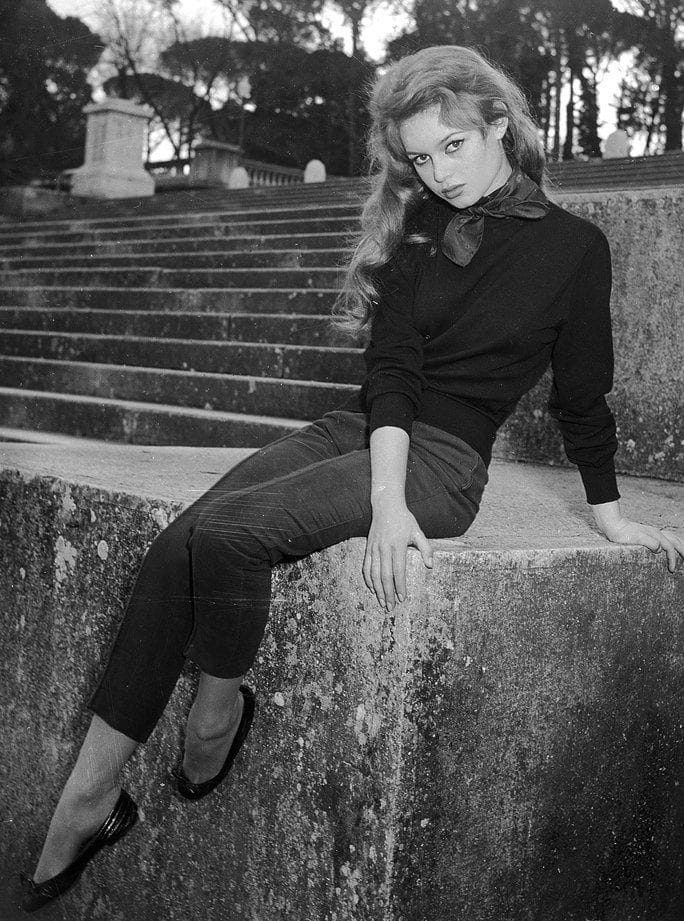 Via
↓ 4. Bohemian Style French Attire
Black bomber jacket with a charcoal gray tee inside and a trucker cap looks exquisite when worn with a skinny black jeans and joggers. The style is quite humble and the color combo is every woman's favorite.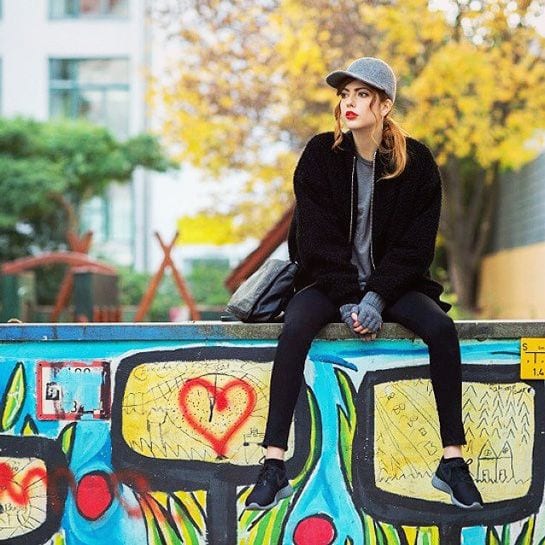 ↓ 5.  Classy French Monochrome Attire
A monochrome attire is the specialty of a Parisian girl. She can slay monochrome shades with style and grace just like the girl adding the monochrome touch with a broad black belt which looks extremely classy and silver dangling earrings bring more charm to the outfit. Here's your complete guide on How to Wear White Wide Leg Pants.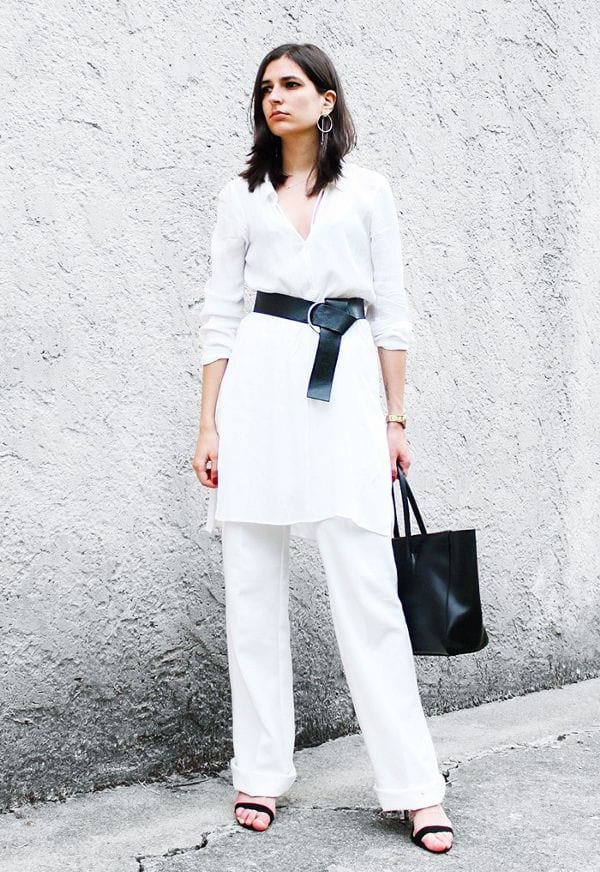 ↓ 6. Fall French Attire
Straight pants in polka dot print with a turtle neck sweater with long sleeves can be easily pulled off on the streets of Paris with flat boots in fall. Parisian women have been noted for wearing more of the shades of gray and blue during winters.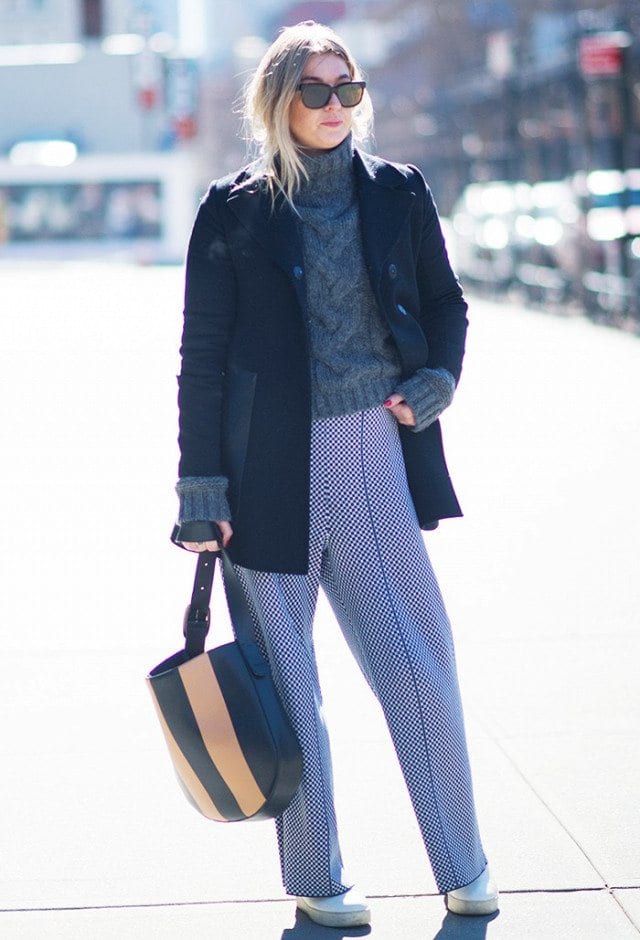 ↓ 7. French Denim Dress-up
Denim onesies with baseball caps can be worn on the streets of Paris with flat pumps and look extravagant due to their simplicity. You can even add a little embroidery to it for a more defined style statement. Here are the perfect Outfits with Denim Jacket.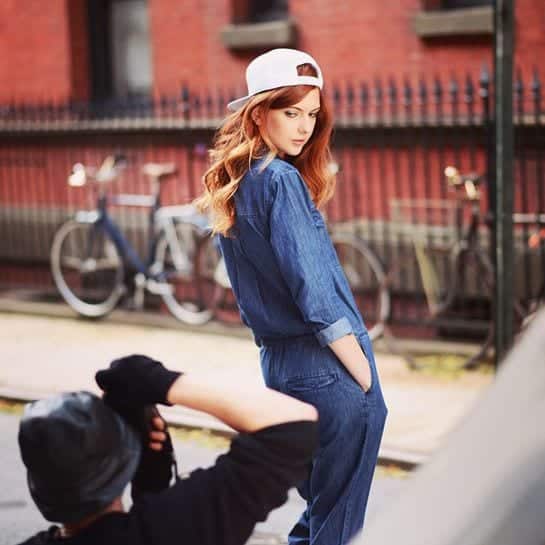 ↓ 8. French Outfits for Skinny Girls
Skinny Parisian girls have been known for showing the precise amount of skin as this polka dot deep v-cut formal top is defining the sexiness in the most humble way. Straight pants with block heels are evergreen with it come to French fashion and trends.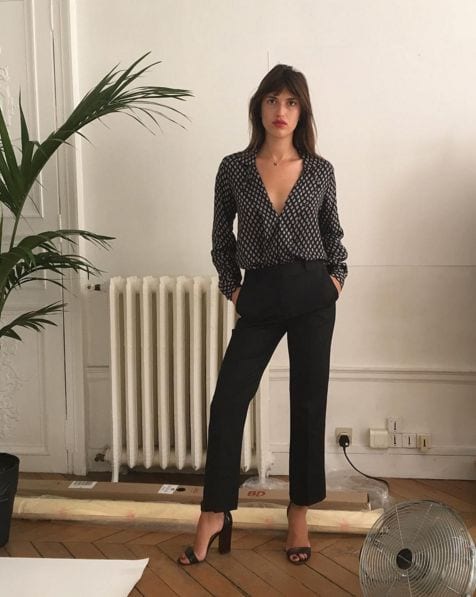 ↓ 9. French Attire for Curvy Women
Plus-size women can slay their curves in funky French outfits. Designers like Jiuly Paris and Anna Poe are known for providing exquisite French outfits for plus size women. The simple pastel frocks with a belt highlight one's curves quite well. Do check out these awesome Casual Outfits for Plus Size Women.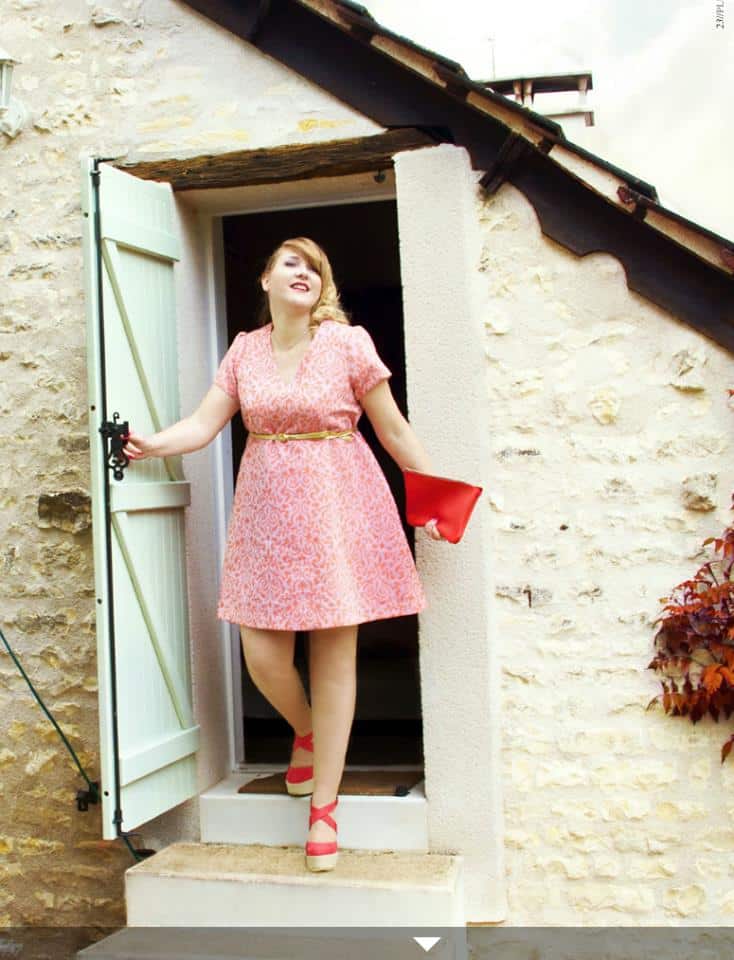 ↓ 10. French Girl's Classy Work Attire
French women's sassy work attire is quite popular. The simple yet stylish blazers and straight pants with deep v-cut tops in hues of black and blues along with leather boots creating their own style and fashion aura even while at work.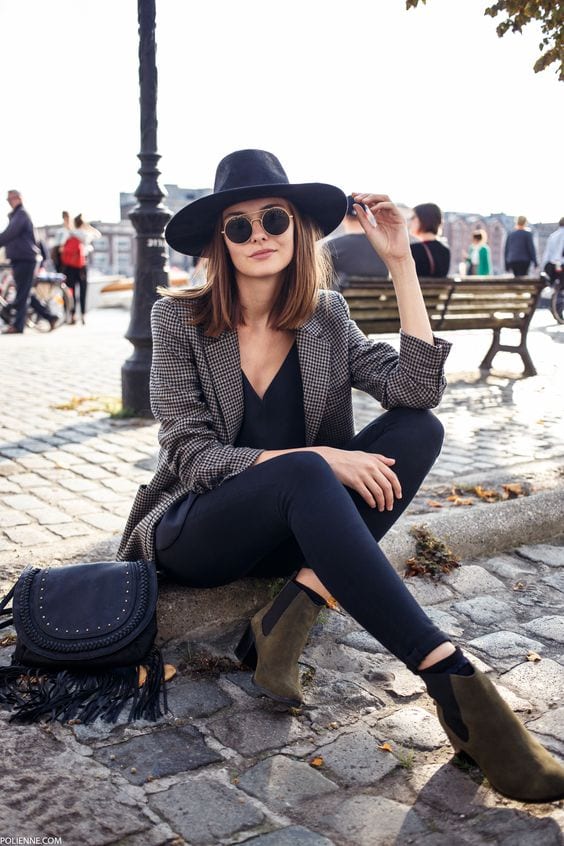 ↓ 11. Dress Simple But Classy
30 plus Parisian women can look classy in simple denim pants in white or black with classy jackets and blazers in chic prints over them. Stilleto pumps look even cooler with this combo. It's both simple and classy all at the same moment. Here are 20 Ways to Wear Legging when Above 40.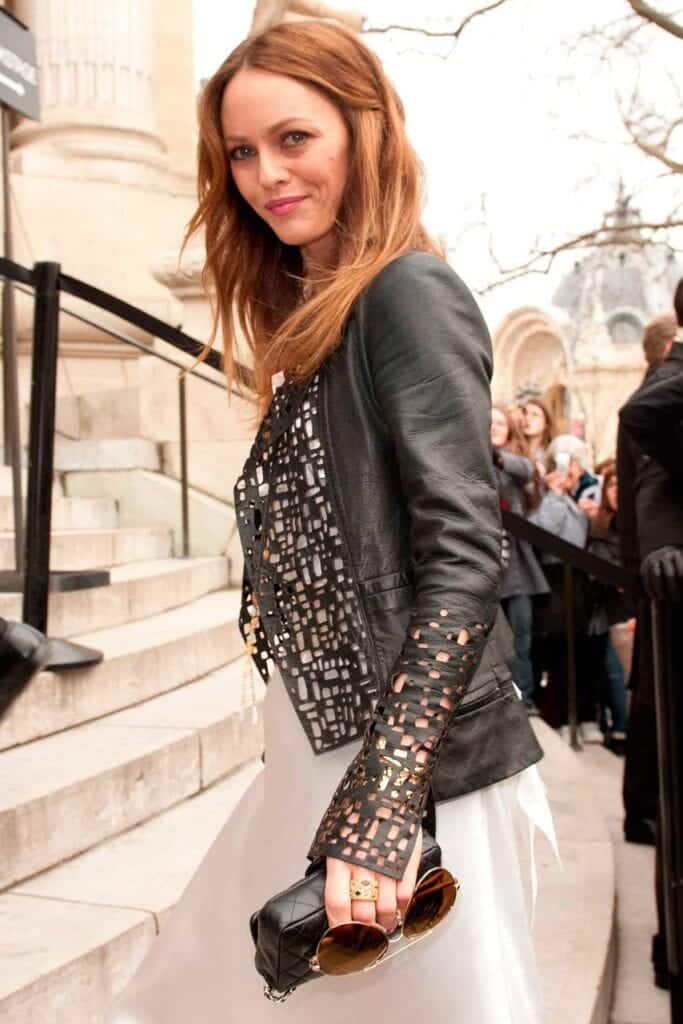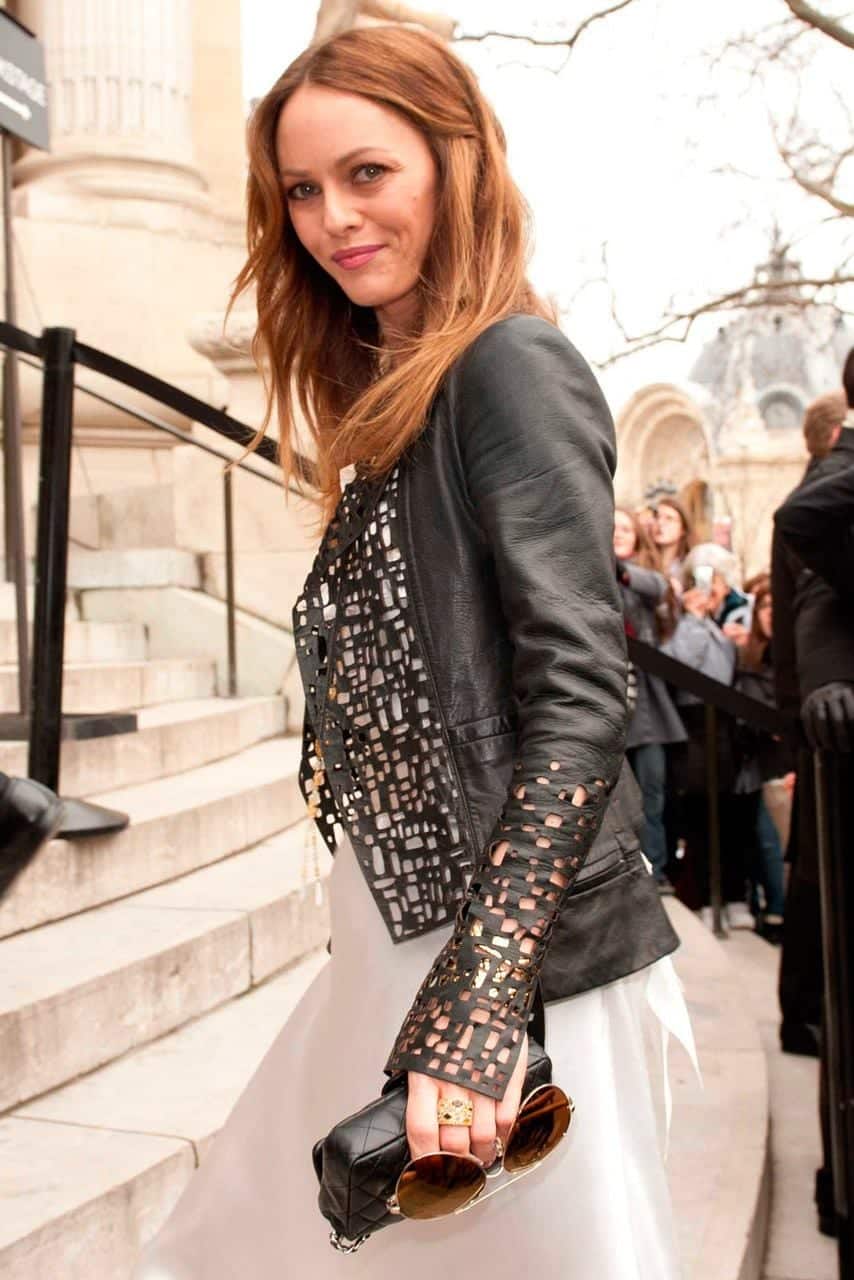 ↓ 12. If You Can Manage All-White, Go For It
Marion Cotillard has been seen slaying this beautiful white gown with diamond jewelry and metallic heels. You can look equally gorgeous in an all-white outfit.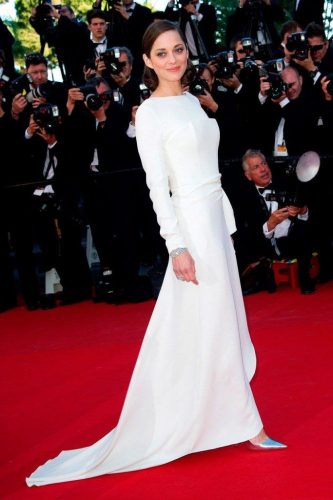 ↓ 13. Add A Punch Of Color
If you are looking for something chic for a day out shopping and fun then, what can be better than pink silk straight pants and an off-white trench coat. For a classy look and tall figure, you can add your stylish heels to it as well. Here are 19 Indian Actresses Street Style Fashion Ideas this Season.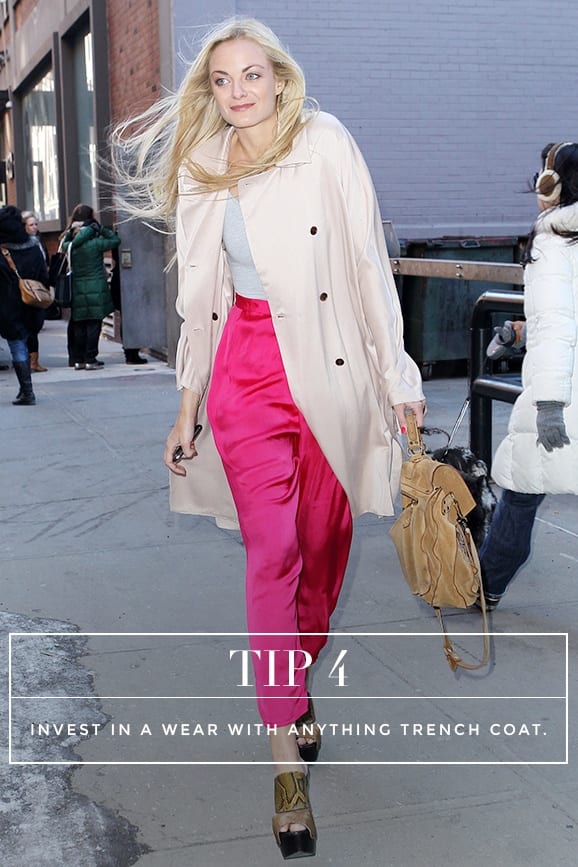 ↓ 14. Pair Funky Tops With Sober Bottoms
A funkily painted sweatshirt can be worn with a lacey skirt and funky goggles to have a Parisian funky attire. Add a handbag in a striking shade to spice up the attire.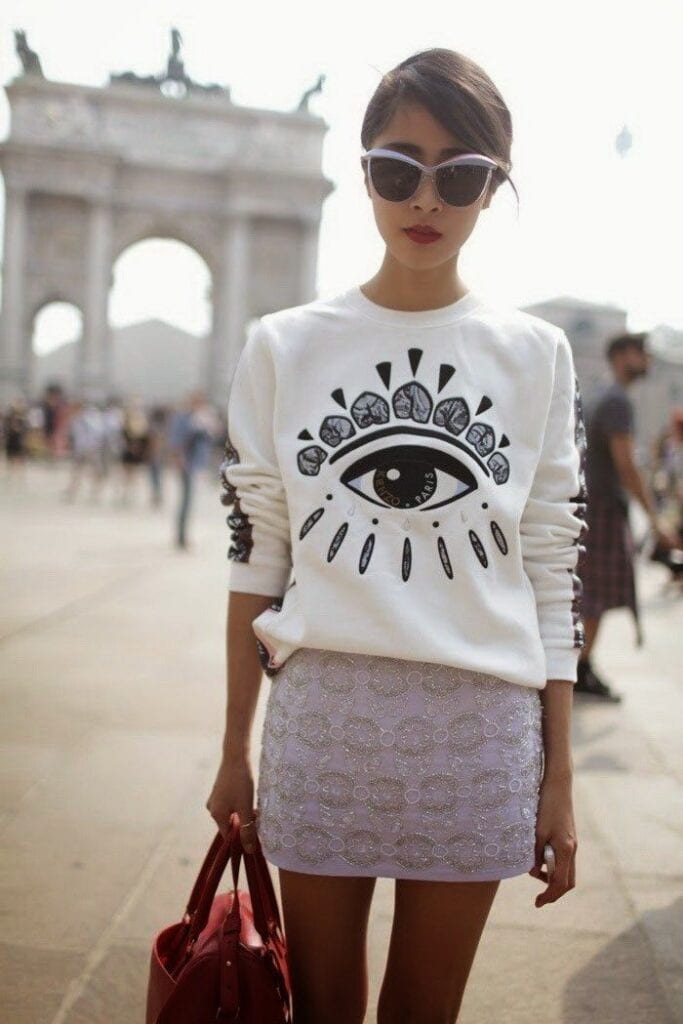 ↓ 15. Don't Forget The Bandanna
If you are traveling to Paris, then do not forget to pack a bandanna with you. A lined button-down shirt with casual jeans and a charming bandanna tied around your neck is all that you need to look sassy and fashionable while roaming the streets of Paris. Also, you won't usually see French women wearing jeans with flats, they always love to flaunt their heels. Check out these 15 Ways to Travel Like Celebrity.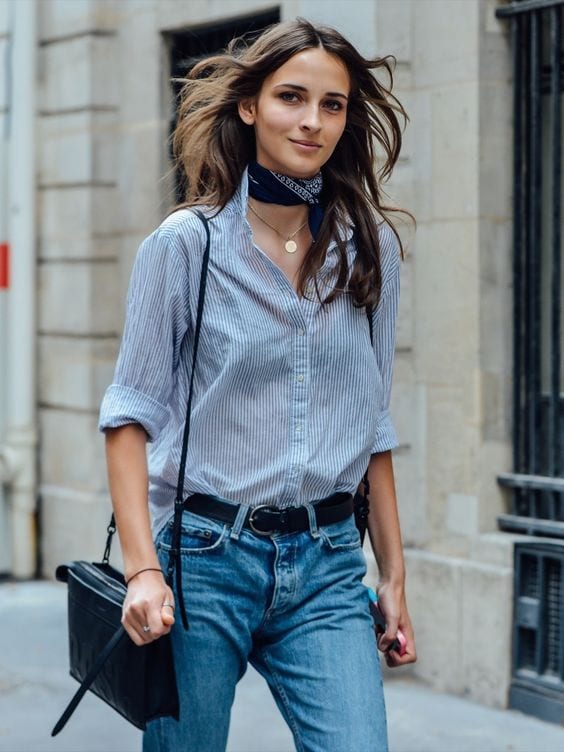 ↓ 16. Give A Luxurious Twist To Pencil Skirts
A luxurious top with a printed yet simple pencil skirt and sassy heels which reflect the ease and attitude of French women are the ultimate goals.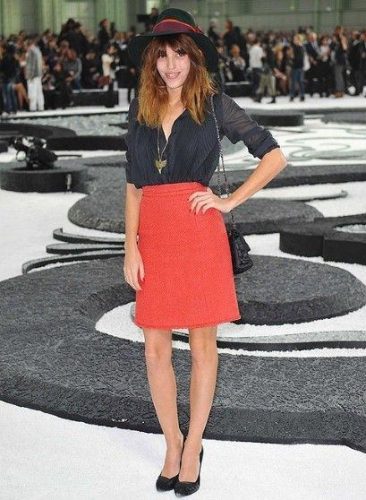 ↓ 17. Make Good Use Of Stripes
French Riviera style is all about chic silhouette with comfy flat flip flops and sandals along with flowy and breezy yet sexy stripey outfits. Here are 22 Ideas How to Wear Hats with Different Outfits.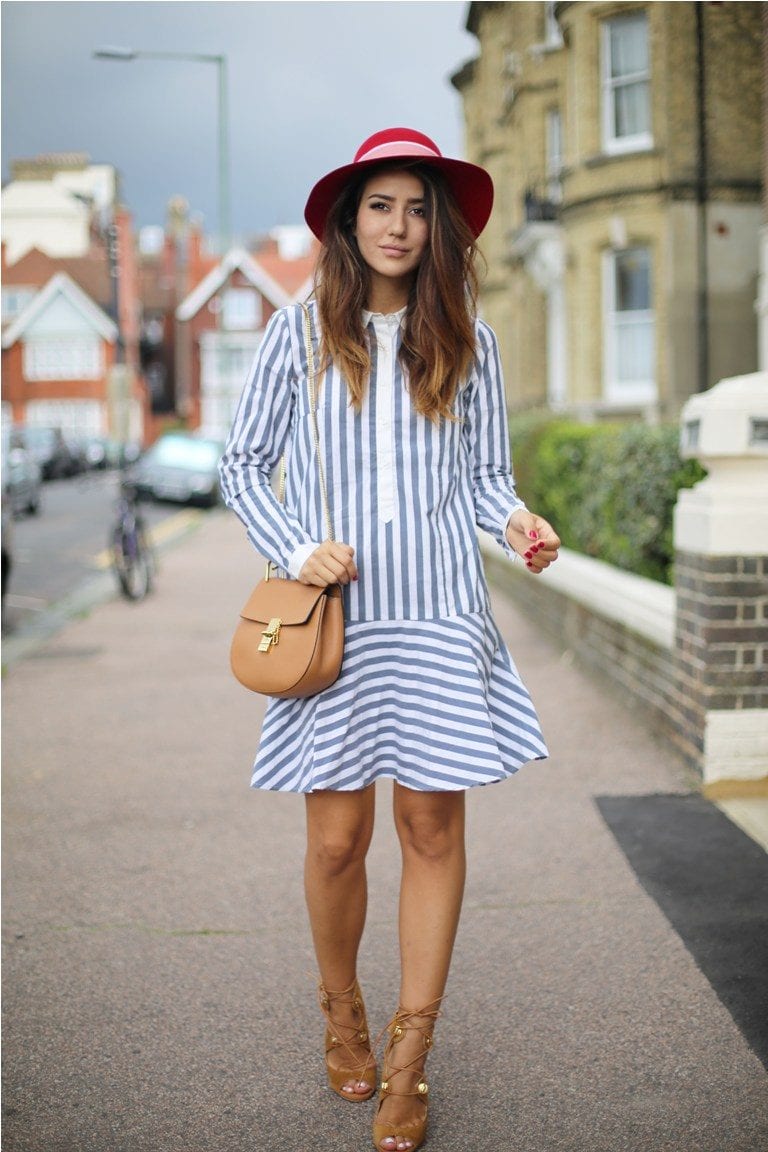 ↓ 18. Layer With Denim
A glittery round neck shirt with a denim jacket over it with a funky skirt and sneakers can make you look effortless and comfy during summers in Paris.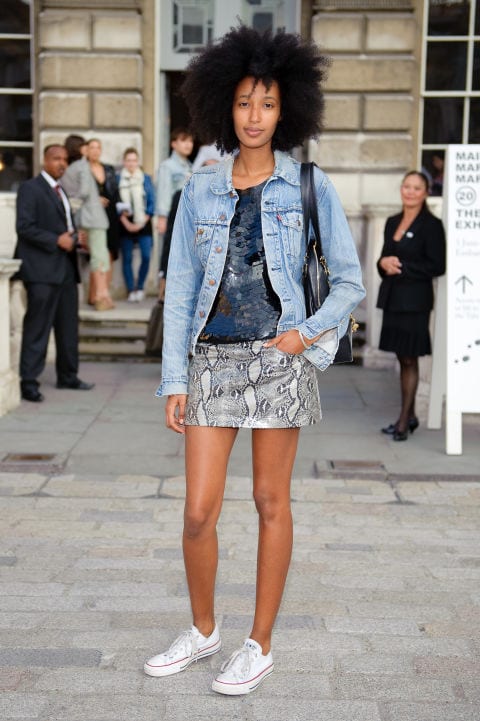 ↓ 19. Always Bare Your Legs When You Can
How is it that all French girls know exactly how to play out a slashed-to-there hemline and not look overdone? We all love the flirty marl tee and flats with a revealing skirt.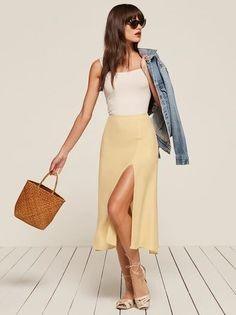 ↓ 20. Chic Maternity Look
Maternity style can be tricky but not for the French. A fashionable belt to accentuate the waist goes well with a short neutral-colored dress. Like a true Parisian, opt for an over-sized outer-wear teamed up with a pair of oversize sunglasses.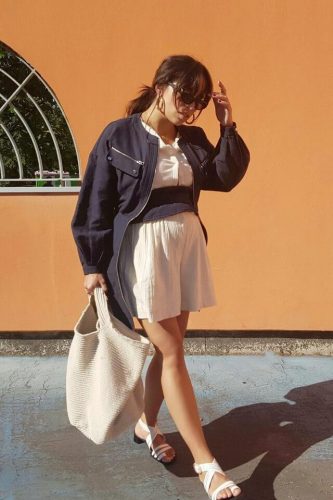 ↓ 21. The Statement Coat
A signature fall look for the Parisians is to put on a coat. It is the easiest way to look tres chic no matter what you're wearing underneath.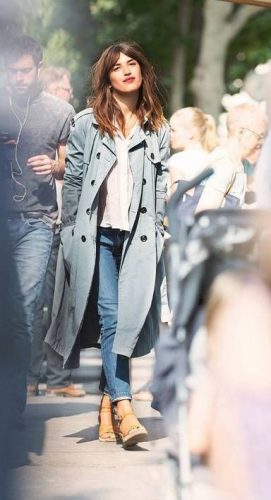 ↓ 22. The White Shirt Staple
The white shirt is a French feminine staple. Be it Chantilly lace or cotton, there is nothing else that screams Parisian street style more than a versatile white shirt. High-waisted pants, a pair of vintage boots and a pair of futuristic glasses are your ultimate guide to be a French fashionista.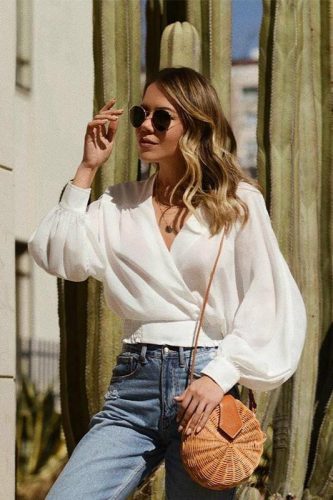 ↓ 23. Suits For All
Suits are the perfect masculine attire that the French women carry meticulously. A black suit, a white suit with a lace blouse underneath, a pinstripe suit is even better! Throw on a blazer atop your shoulders over a t-shirt and pair it with sneakers for a casual look.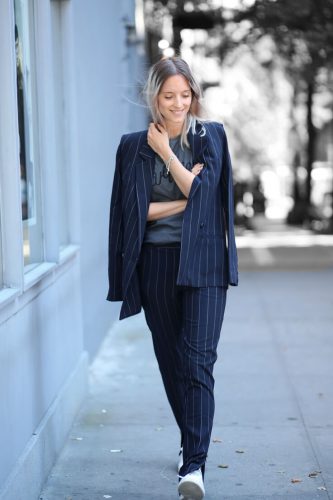 Tell us about your personal favorite French style dress-up through the comments.