Minimal outfits for Winters – When it gets cold, one wants to wear clothes that are not only stylish but warm and comfortable. The perfect snowy season wardrobe is one that is bright in colors, which can stand out in the snow. Going bare and sticking to the basics this winter or fall season is extremely easy, practical yet fashionable.
So what are the latest minimalist fashion trends for winters? The minimal wardrobe options? This article will answer all these queries. So take a look at our selections, which are perfect for the chilly weather wardrobe. Hope you manage to find what you are looking for! Do look at minimal Summer fashion trends too.
Minimalist Style Fashion Winter Season
Before moving on with the outfit ideas, let's start with some basic tips on how to dress minimally in Winters:
When out shopping, don't hesitate to invest in an expensive but good quality outfit. This is because you need outfits with a long life that will be with you through many seasons.
Look for statement-making pieces that can serve different purposes such as a big scarf or a printed blazer that can be worn with many different outfit combinations.
Remember that details matter a lot. So if you find shirts with intricate embroidery or an exciting collar, buy it as the simple but unique details will make a big difference. A minimalist outfit doesn't have to be messy or distracting, but it should surely have a wow factor, which is easily achievable with the right details.
Stick to your favorite colors, instead of aiming to have all the world's colors in your wardrobe, choose to wear only the 4 -5 colors that look best on you.
Don't be a hoarder – if there's anything that you haven't worn in the last year. Then you won't be wearing it in the future too so just get rid of it by giving it away. This will help you make a minimalist capsule wardrobe for yourself that fulfills all your basic needs and makes your life stress free.
Here's a video tutorial to further help you out:
Step by Step Video Tutorial – How to Dress Minimally in Winters
↓ 1. Cute Minimalist Outfit for School/College in Winters
Scottish Scarf, Leather Jacket and Ked shoes. Winters are about wearing a lot of layers and looking cozy and bundled up. So wear a Scottish print checked scarf to add a bold pop of color. Pair it with a black leather bomber jacket, white Keds shoes or converse flat sneakers. Leather outfits are a great accessory to have for Winters because they bring a personality to any outfit. We love how here it has been paired with a scarf and top bun. If you like the look, here are some cutest Outfits with Leather Jacket.

↓ 2. A Long Jumper Dress
Wooly jumpers or long cardigans are perfect for the chilly weather because they are easy, casual and bare. Pair them with skinny jeans or jeggings and boots or heels, for versatile style. Winter outfits look good with sneakers, so here are 23 Fashionable Ways to Wear Sneakers this year.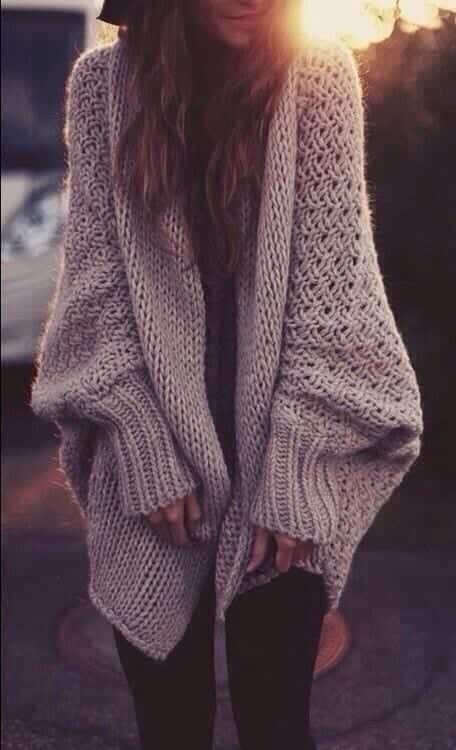 ↓ 3. Minimalist Winter Look for Work
A Woollen Cape and Leather Jeans. For high New York fashion with a bare minimalistic look, go for tan, brown woolen cardigan cape and pair it with sexy leather jeans. Super hot and sexy! Camel colored coats and capes in particular work well with a capsule wardrobe since you can wear it with absolutely everything. Do check out this fantastic guide on How to Style Camel Coats for outfit ideas that you can wear with them.

↓ 4. A Woollen Crop Top and Matching Skirt
For corporate fashion that is easy and quick, pair a matching mid-length skirt with a woolen crop top. This can be paired with a tan leather jacket and white heels.


↓ 5. Funky Wear
Faded, ripped boyfriend jeans are comfortable yet sexy for tomboy girls. Pair them with a pixie cut hairstyle, plain white Converse shoes for an outdoors look. This is such a cute tomboy look, for more such ideas, here are 20 Cute Tomboy Style Outfits for Teenage Girls This Season.

↓ 6. Fashion Blogger's Style
Layer on gray and black this winter season, by pairing black hot leather skinny jeans with a puffy windbreaker leather jacket. It looks hot with a large matching handbag and a light, chiffon top.
↓ 7. White Dress
For the winters, a plain white, low-cut, backless white dress is perfect for indoors fashion. It is easy to wear, fun to carry and completely minimalist. It's a great look for any house party at your place or even for going to the beach. If you're not comfortable wearing a dress like this in the cold, then it's pretty easy to layer it with leggings, kimonos or sweaters.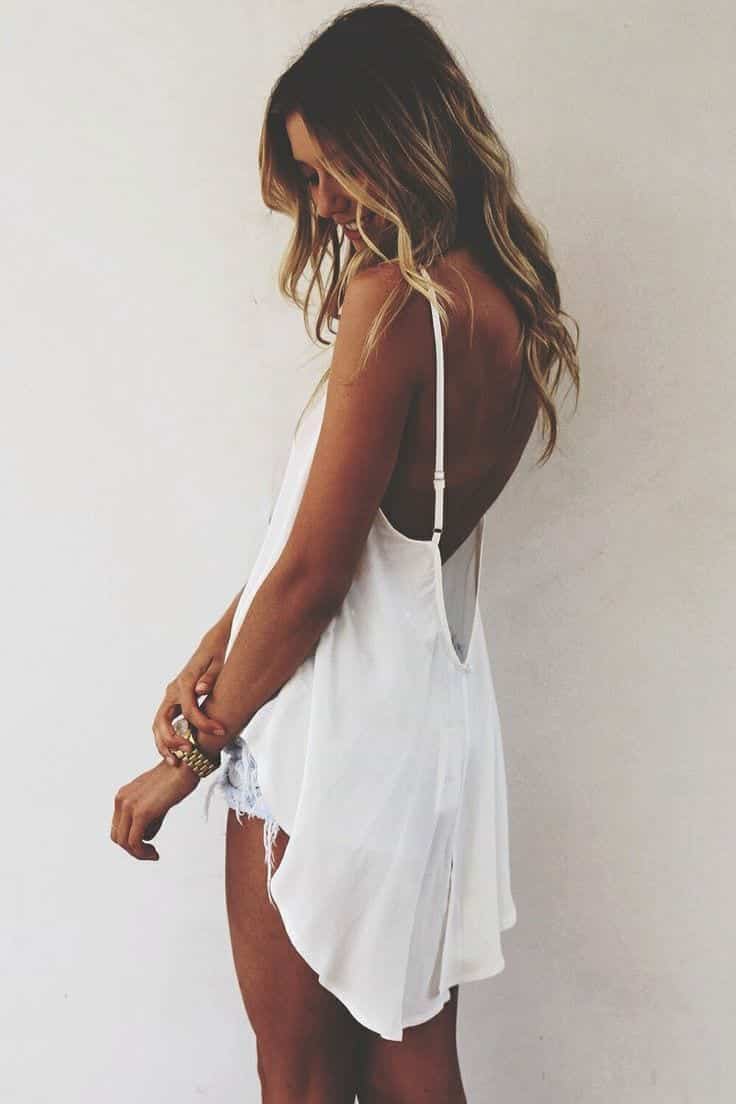 ↓ 8. Minimalist Clothing for Travelling
If you are heading out for a shopping trip or traveling around, wear a large black and white hat. Pair it with matching color-coordinated accessories such as chunky, metallic flat shoes, a white loose vest top, and a black and white watch. If you're planning a trip to Europe then here are 15 Ideas What to Wear in Europe Now.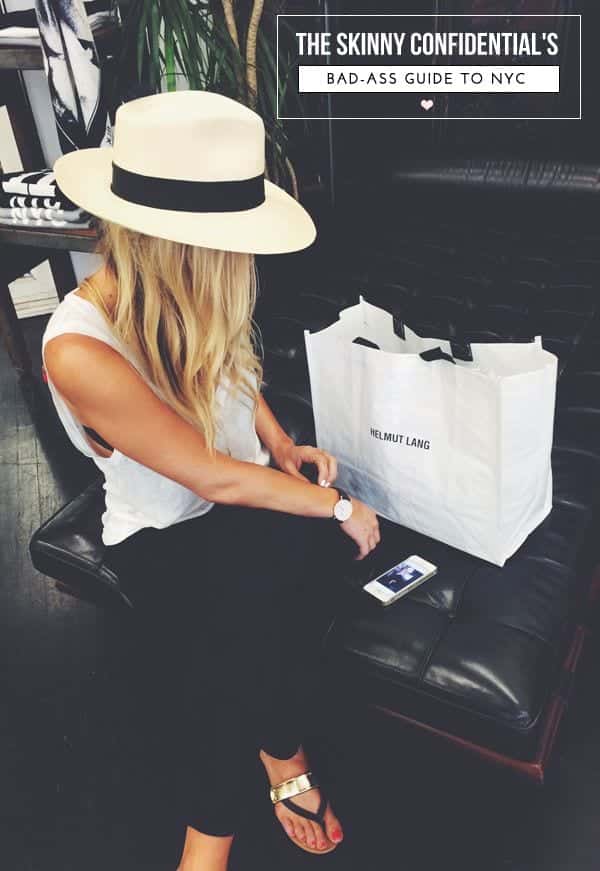 ↓ 9. Minimalist Hairstyles
Minimalist hairstyles are all about a natural look with no use of products, accessories or electronics such as hair dryers or straighteners. So go ahead and flaunt your natural messy beachy waves and you'll be surprised by the amount of money and time that you save.  Some ideas are messy top buns, wet hair looks, short pixie hair or rolled up hairdos.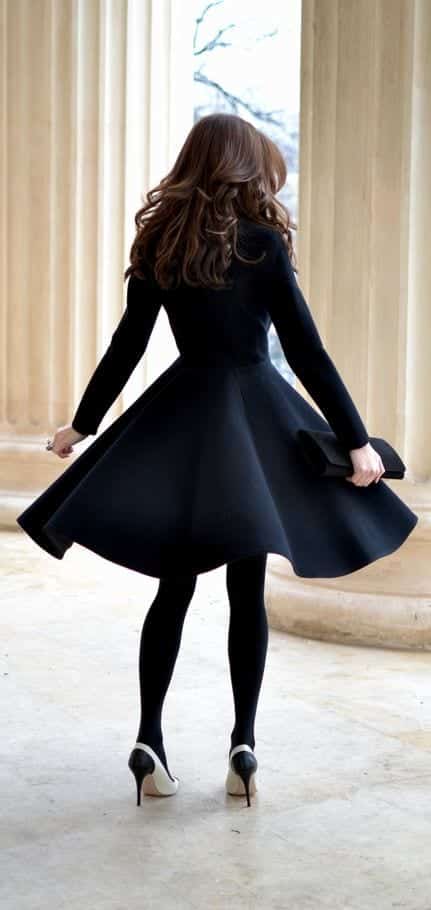 ↓ 10. Daily Casual Wear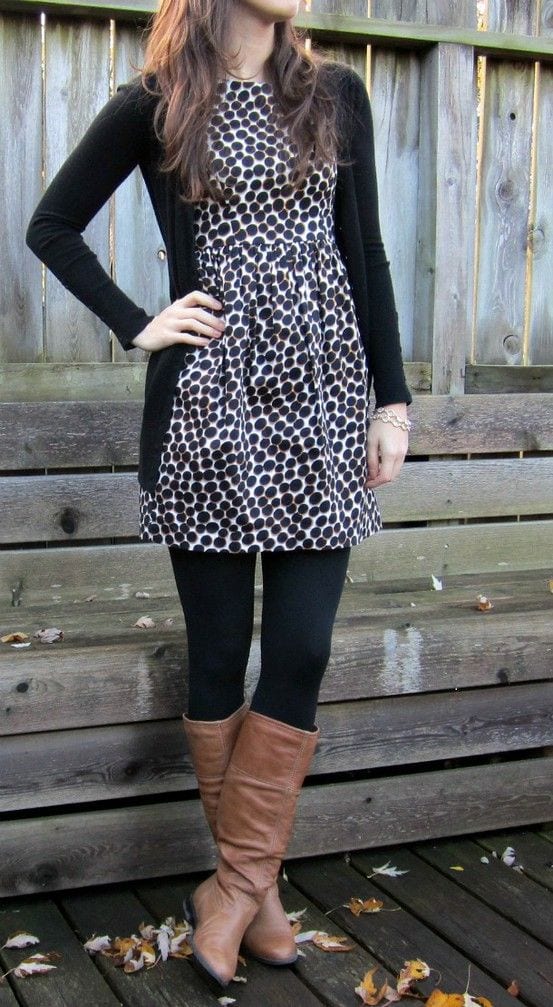 ↓ 11. Minimal Fashion Blogger Street Style
Add a pop of color to your ordinary ripped jeans by wearing a hot pink turtleneck with it. Printed pumps would complete the look
↓ 12. Military Jacket with Leather Tights
If you tend to travel a lot or don't want to put too much effort into your outfits, then a military bomber jacket is precisely what you need.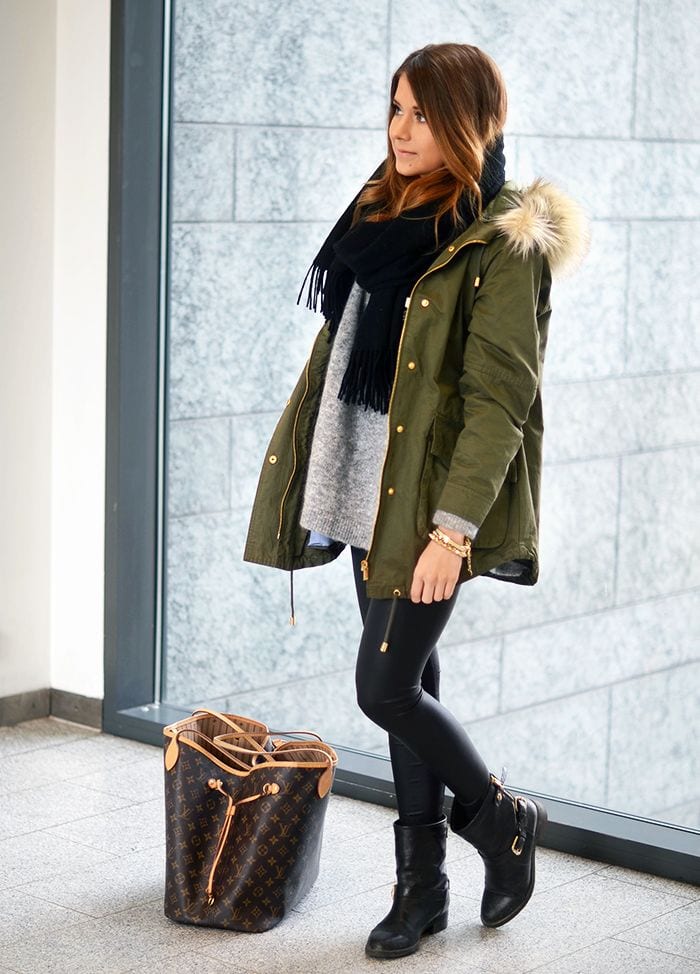 ↓ 13. Crochet Sweater and Knee High Socks
Knee high socks work well with hand-knitted crochet sweaters for a sweet and comfortable Winter outfit. You can also match the color of your scarf with the socks.
R.H. Elias is a freelance writer, aspiring author, and freelance transcriptionist. She is a homebody all the way and loves curling up on a cold, rainy day with a good book and a warm cup of tea. Her favourite pastimes include reading, writing, and watching period films. She currently lives in Puerto Rico.