Dressing with Sneakers – There are several types of sneakers and choosing the right one for you, and your outfit is essential. But what style should you go for? What is the right shirt to wear with sneakers? How can you pull off a classic sneaker look? Outfit Trends will give you some essential tips and tricks on this in this very article.
Firstly it is essential to understand that different fabrics with sneakers have different purposes. Fabric sneakers are better in spring and summer as they let your feet breathe. A leather pair will be more practical throughout autumn and winter as they will be much more waterproof.
Outfits with Low Top Sneakers
Low top sneakers are your average casual shoe but also have some practical uses. They are great for roaming around town whilst doing a spot or shopping, but they are also brilliant footwear if you have a tendency to stray towards a more athletic side. These types of sneakers should ideally be worn with skinny fit jeans and a casual shirt or blouse. Why not be adventurous and choose jeans which are three-quarter length or turn up above the ankle? This will give the feel of a slim build as well as give off a slight aura of cheekiness. RECOMMENDED: 15 Easy DIY Sneakers Makeover for Teen Girls with Tutorials
Outfits with Slip-On Sneakers

Slip-on sneakers are similar to low top ones. However, they lack the lace up detail and fastening. This type of sneaker is an excellent addition to shorts and summer crop top get up. Why not be daring and select a pair of brightly colors ones to enhance your summer look? Accessorize this outfit with big, colorful sunglasses and bags which match your shoes. Bigger accessories will create more volume to your outfit and therefore a more stylish silhouette. Check out 23 Cute Outfits To Wear With Slip-On Sneakers For Chic Look
Outfits with High Top Sneakers
High top sneakers bring a bit more street style to your chosen outfit. An ideal garment to match to this shoe is a chic black blazer. Plain tops underneath and skinny fit jeans will keep a feminine image. Why not rock up to your style and give off a bit of attitude with a leather or black leather skirt and a print vest top? High top sneakers finish off this rock style perfectly and will add depth to the bottom half of your outfit. Check out these cool Leather Skirt Outfit Ideas; 20 Ways to Wear Leather Skirts
Outfits with Converse Footwear
The converse is the most well-known make of sneaker style footwear. They are such a versatile shoe that they will match pretty much any outfit, this, of course, excludes formal attire such as business wear. Be adventurous but don't be daft. These are made from quality fabrics and will, therefore, save you time and money in the long run. Cheap shoes are cheap for a reason, and you will spend more buying replacement pairs. You can also see 20 ways to wear converse with different dresses.
Why not check out the images (via) below and see how these sneakers have been put with outfits? From these, you can get your own ideas and give your sneakers some well-deserved flair.
Ideas How to Style Sneakers
Sneakers With Ripped Jeans.
Ripped jeans with sneakers are hands down the best combo, and every girl loves to wear them together with a loose tank top. You can go for sneakers in black and white in color. Pair it up with a striped tank top along with ripped dark blue jeans. RECOMMENDED: 15 Ripped and distressed Jeans Fashion Trends for Women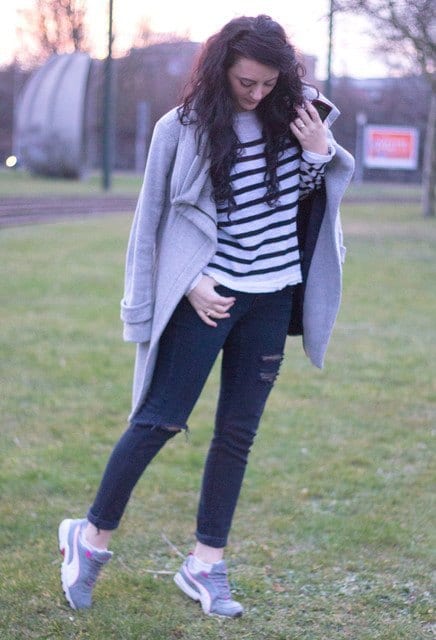 Sneakers with Skinny Jeans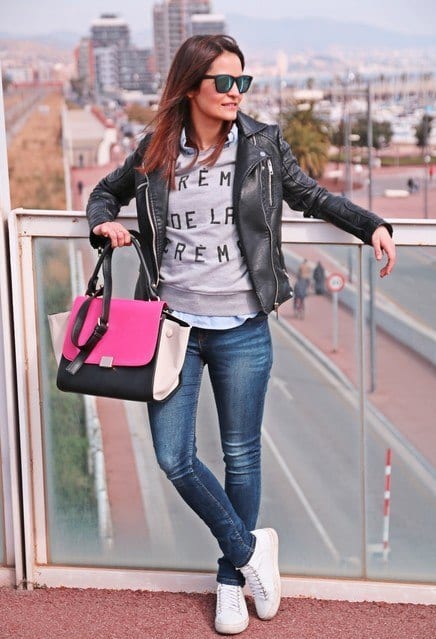 Black Outfit with Pink Sneakers
Contrasting colors are always fun to wear. For example, you can wear the complete jet black outfit, including black tight, black tank top and black jacket. For the different part, wear striking pink sneakers to take your outfit to a whole new level. RECOMMENDED: 25 Celebrities All Black outfits Styles for Fall to Copy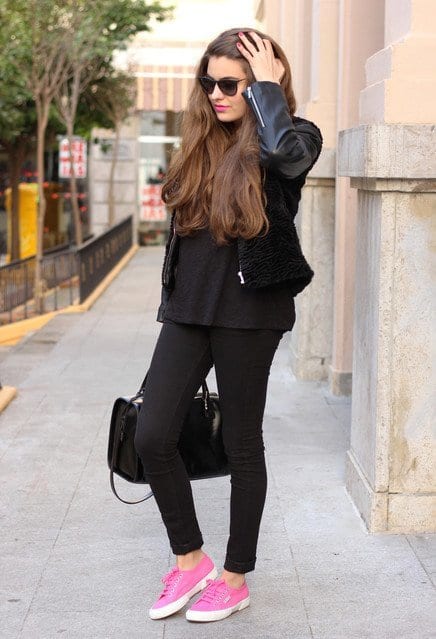 Styling with Vans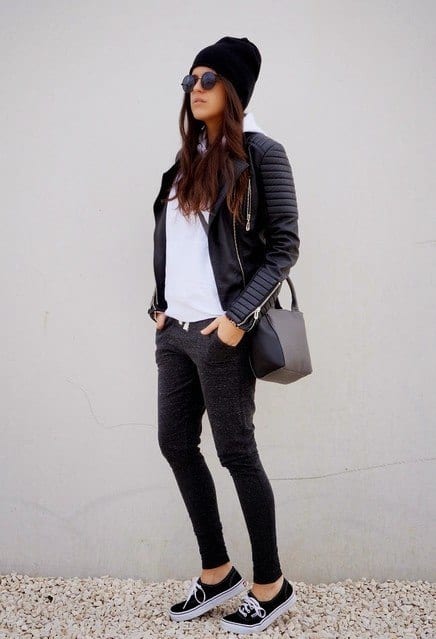 Summer Outfit with Sneakers
It's always summertime  in Arab countries, and you better know how to dress appropriately in summers. The most worn color in summers is blue, so next time when summers are around the corner, you must stock up your wardrobe with blue colored dresses. For example, you can wear a navy blue jumpsuit with shorts and pair it up with a blue funky looking sneakers. To go with your summer outfit, here are 16 Cute Summer Hairstyles for College Girls to Stay Cool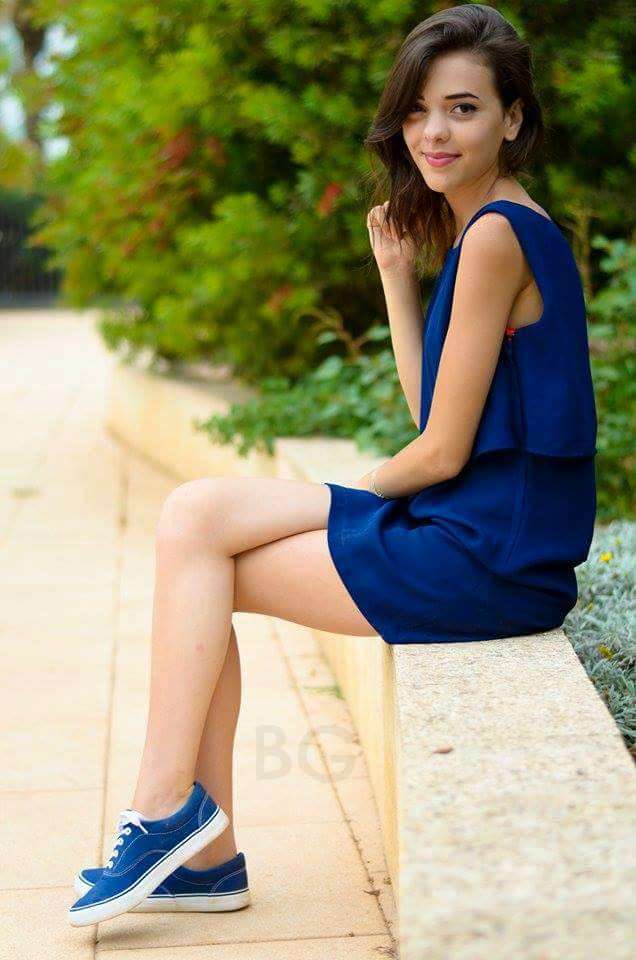 Image Source : brandedgirls.com
Winters are always the best because in winters you get a variety of clothing options to choose from. For instance, you can wear white skin tight jeans with a black and white patterned loose sweater and pair it up with black and white sneakers.
You can always change the colors and add a cardigan on the top for more spark in your whole outfit look.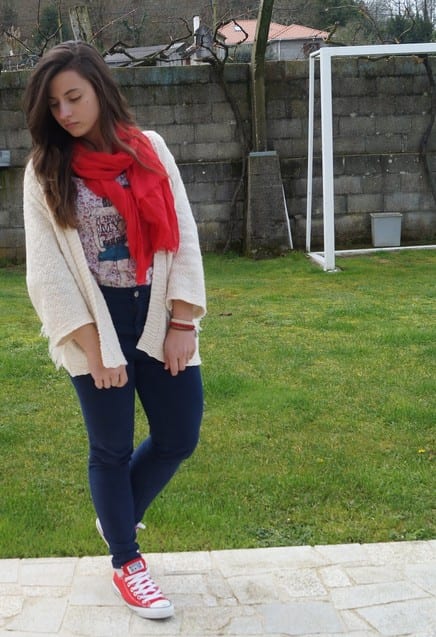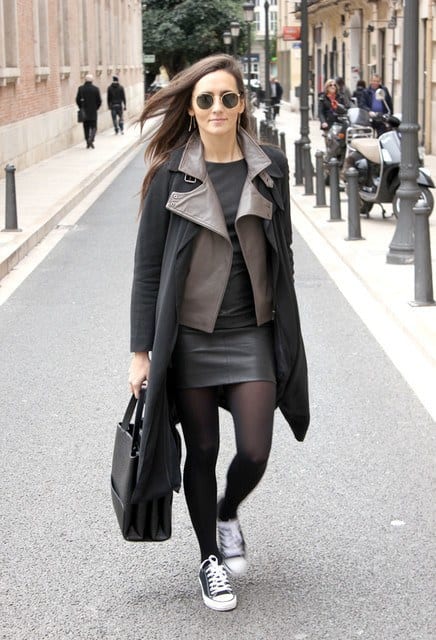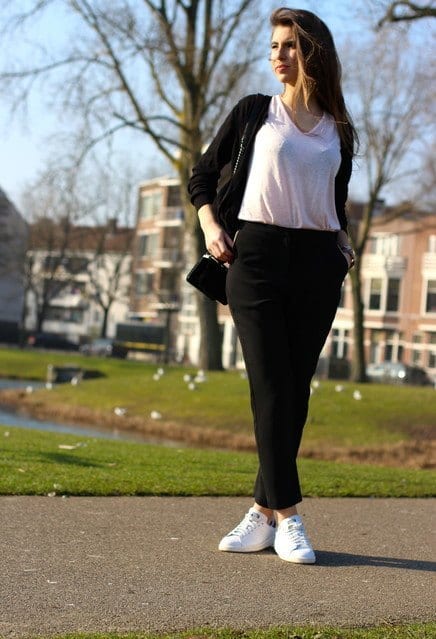 Sneaker outfits for High School girl.
Sneakers can be a very comfortable option for high school girls out there. If you want to look sassy and comfortable at the same time, then try opting for sneakers. You can wear them with skin tight jeans and any colored sweater.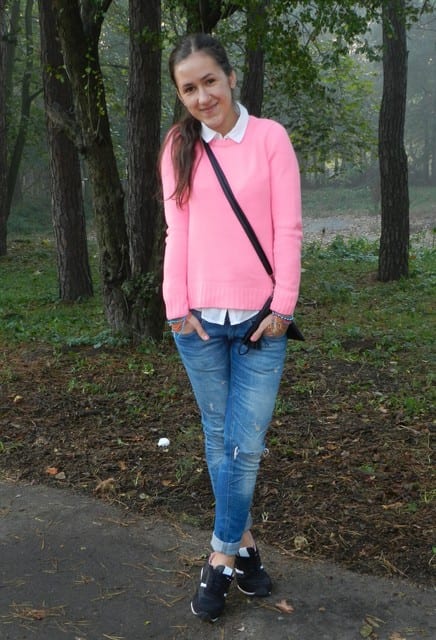 College girl dresses with the white sneaker.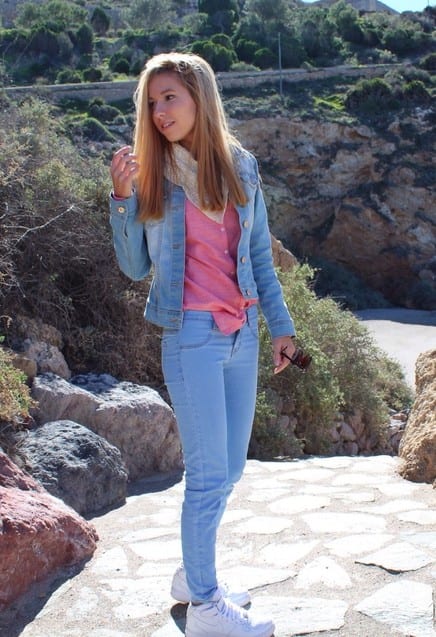 Spring Outfit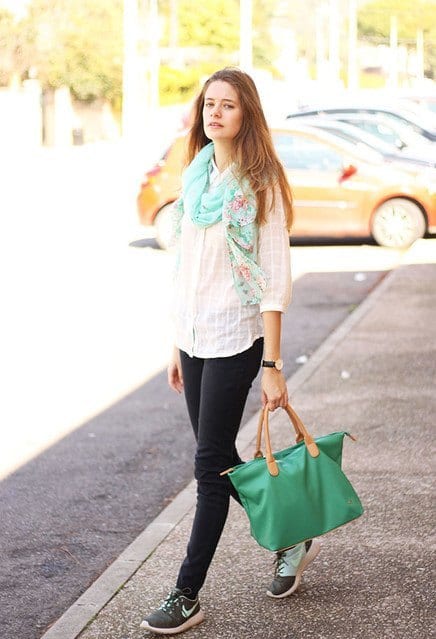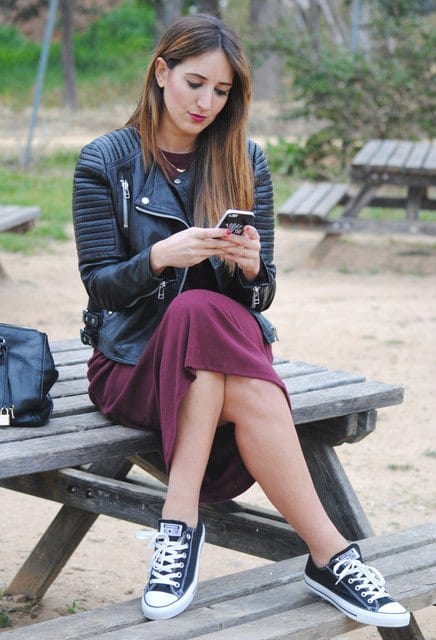 Sequins with Sneakers (SS)
This combo can be worn anywhere from casual gatherings to formal gatherings. All you have to do is wear silver tights full of sequins and jet black top. Now wear classic black and white sneakers to complete the whole sparkly look. Here are the top Sequins Wardrobe Essentials-16 Ways to Wear Sequin Outfits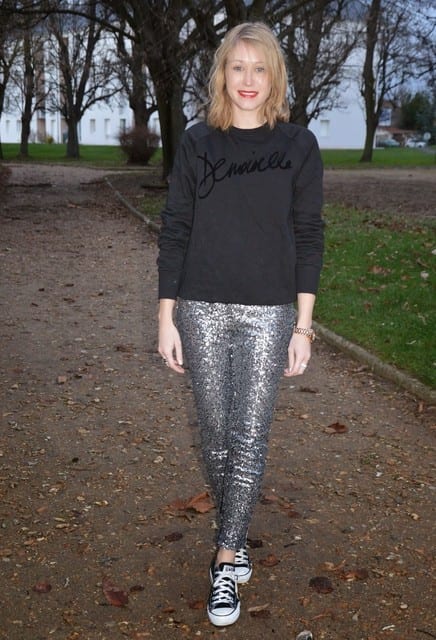 University Girl look.
Check this outfit idea, which is perfect for uni girls.
 A perfect Casual outfit to go with sneakers.
If you are going out for jogging or you are going to hit the gym, then this outfit will be the best for you. Go for light blue jeggings and wear a hood with it (only if this winters) and wrap it up with light colored sneakers.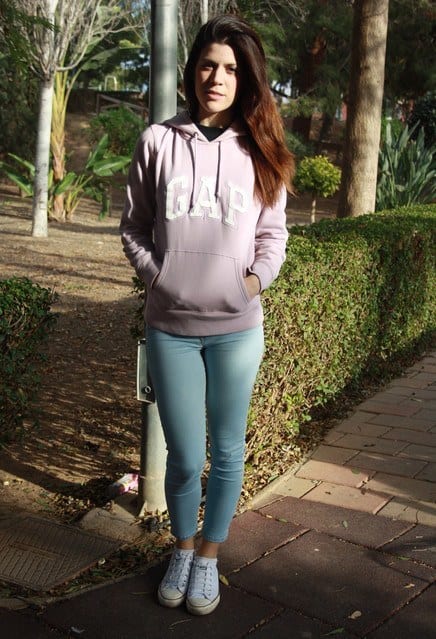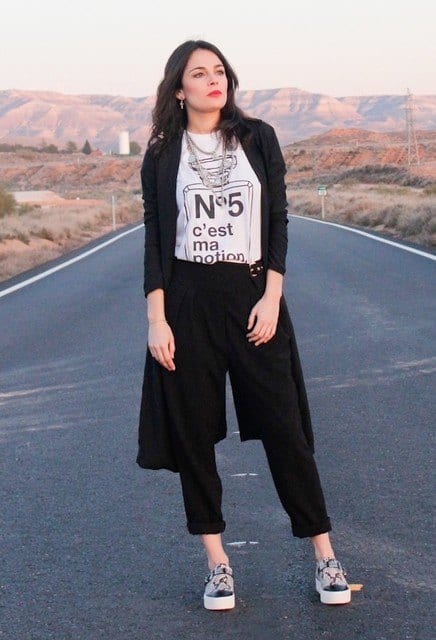 Who knew you can even wear sneakers with dresses? Well, if worn correctly, then you can wear sneakers with formal for casual dresses. For example, you can wear a tribal print dress in any color and match any sneakers with it.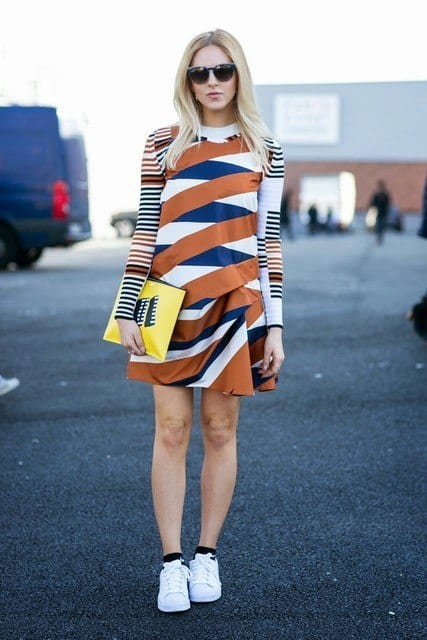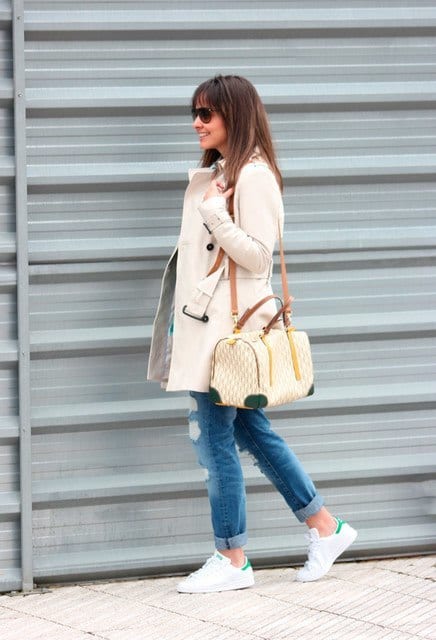 Funky and Swag Look with Sneakers.
There are a lot of sneakers in the markets nowadays that have cool and funky patterns on them. For girls who are into funky style, then these sneakers are the best option for you. Pair these funky looking sneakers with jeans, shorts and a black sleeveless tank top.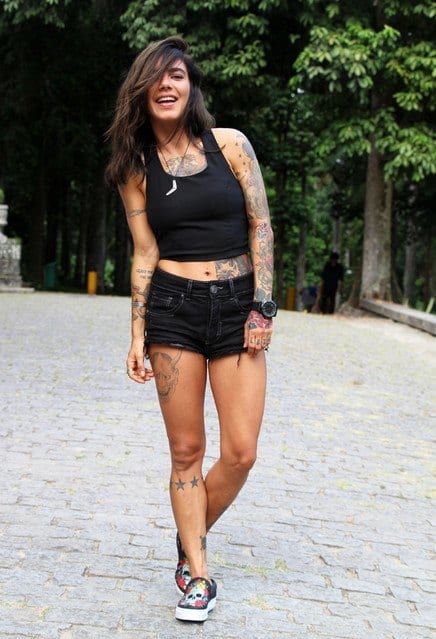 Black girl Style with Sneakers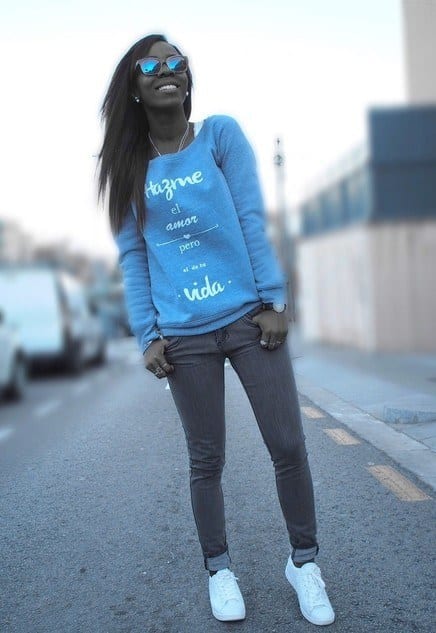 Teen Girls style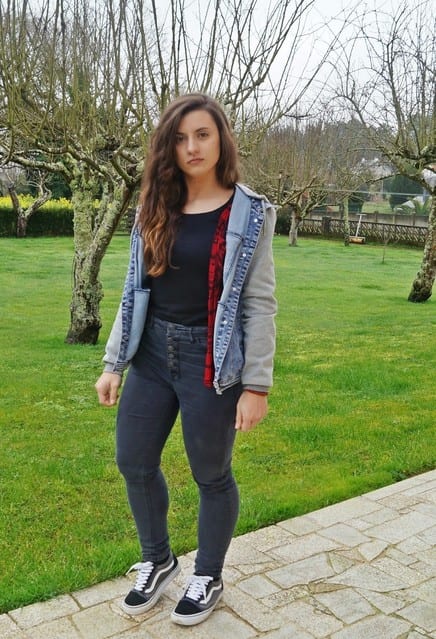 Winter outfit
For a more comfortable winter outfit, you can try matching loose black sweater with a matching scarf and tight. Wear a classic looking sneakers. For more dimensions, go for beenie cap and messenger bag in contrasting colors.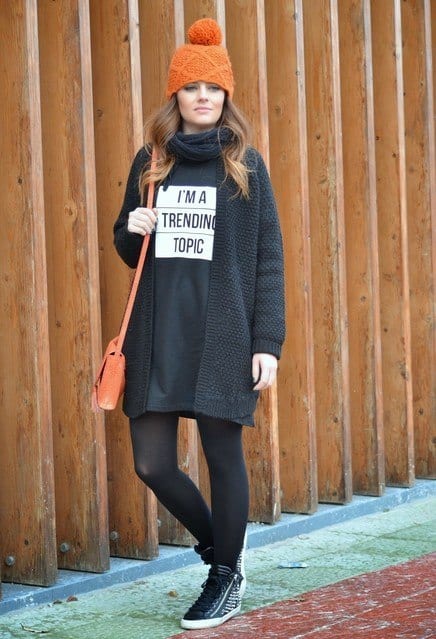 Summer outfit. Short with sneakers.
If its winter, then switch tights with shorts and sweater with a half sleeves tank top in any color.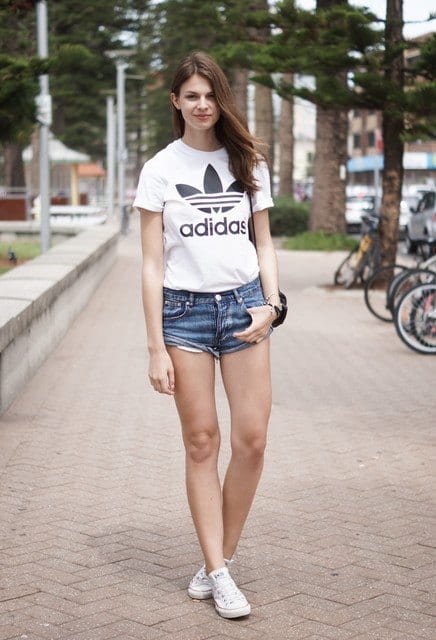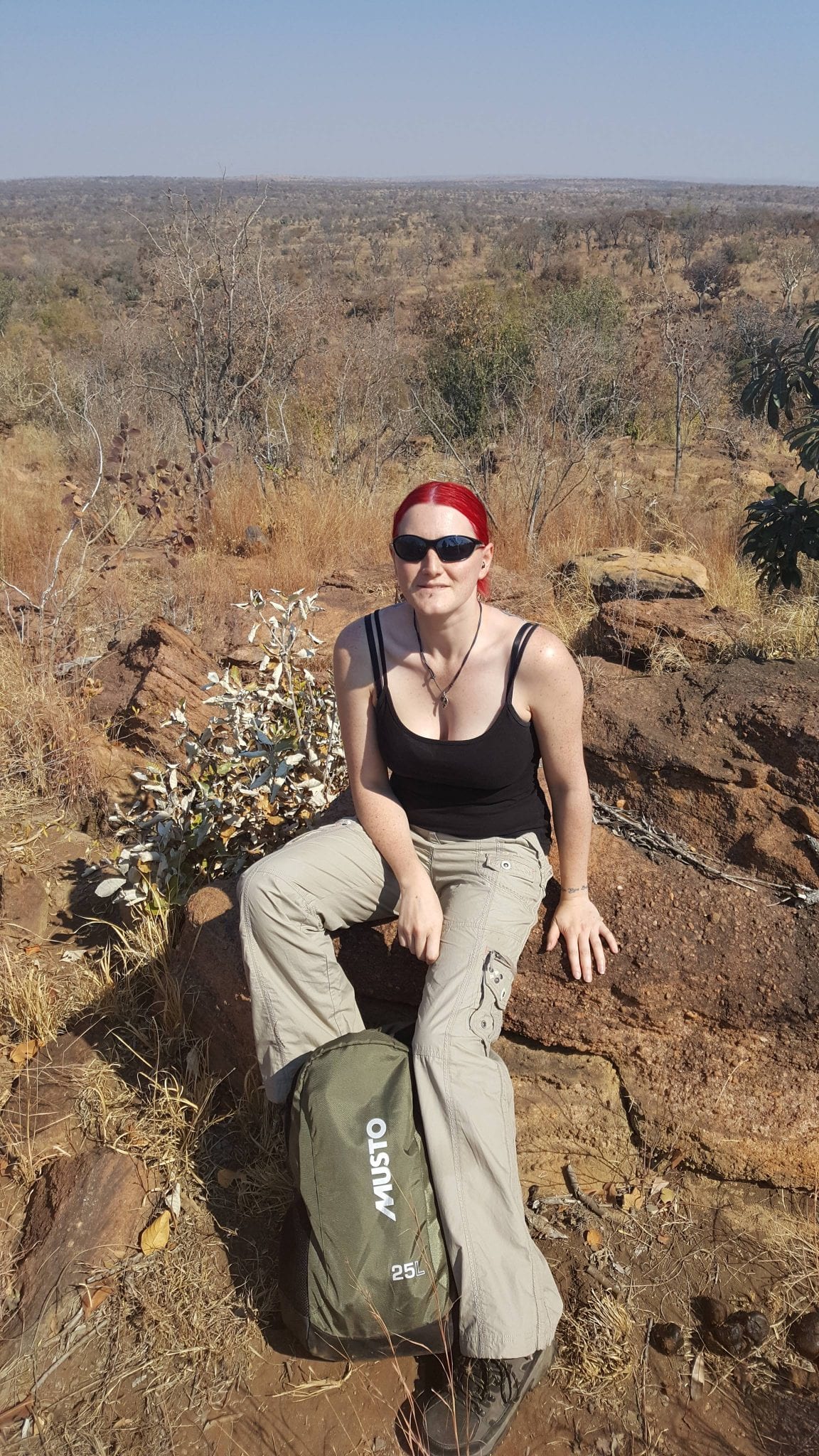 Caz, aka Vixen, has been freelance creative writing for several years. She has a lot of experience in different fields including high street fashion, tattooing art, and even the gothic and historical costumes. Caz has a Diploma in Fashion and Textiles and also a Bachelors Degree in Historical Costume and Corsetry. Her passion lies with gothic design, corsetry and any other styles considered to be taboo or unusual. Style-wise Caz has a love for Vivienne Westwood and her take on the punk era. Although Caz loves the weird and wonderful, she has a deep love for all fashion and allows this to show through her work.