Women's Work Wear Outfits. We can assure you that nothing is classier than a gorgeous, strong, independent working women dressed so sophisticatedly for work, owns her class and wear it like an armor. Yes, that's probably the classiest thing you will come across in your life, and we are here to make it all true and very fulfilling for you.
Here 20 amazing office wear ideas for women to try in summers, which makes hard to do, apparently everything. But these ideas will push up your lost enthusiasm to once again look your best, which consequently will make all the rest better. So have a look, be your best version and all the rest would be top-notch too.
Best Summer Office Wear for Women

RECOMMENDED: Womens Suits With Sneakers; 27 Ways To Style Suits With Sneakers
#20 – Jeans Outfits for Work
Wear jeans at work like a boss and in even immensely formal theme. Get your updo all composed, and your branded look charged.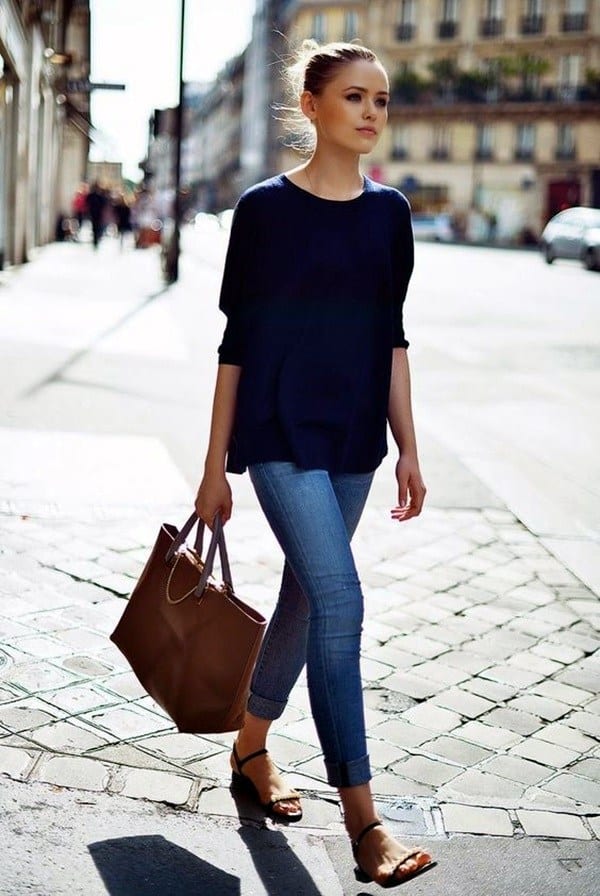 #19 – Paris Streets-inspired Look
A look emerging right from the streets of Paris will serve as a professional office look in 2016. Give it a try with all your formal assets ready.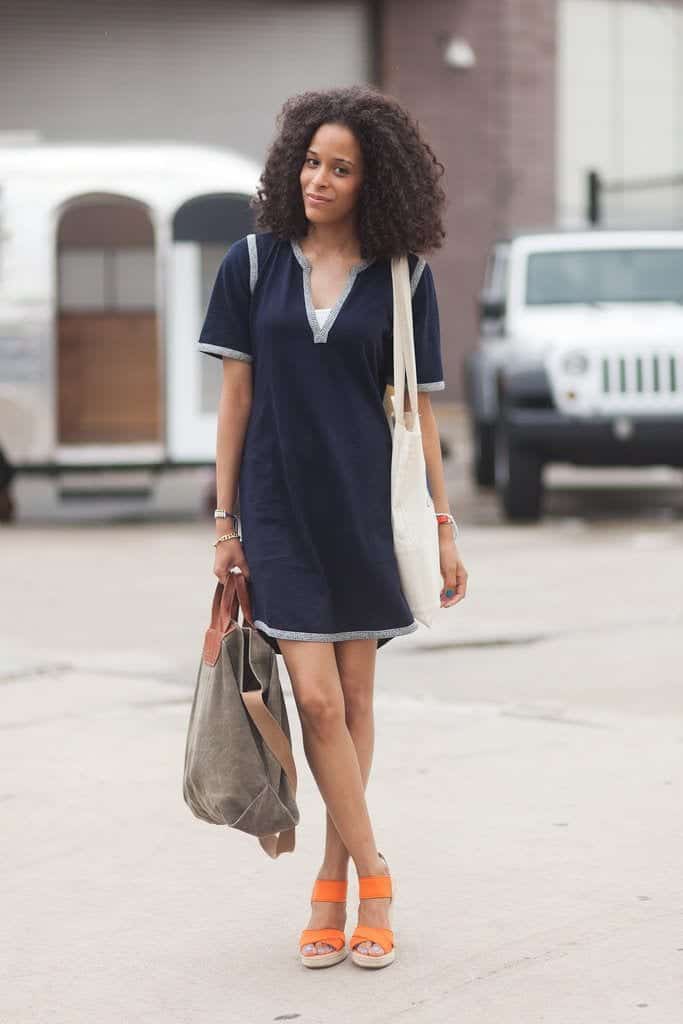 #18 – Skater Skirts for Work Wear
Skater and Tennis Skirts for work wear are coming in trend back from a long lost trend. Don't forget to put on your high heels and a trendy summer lip color.
#17 – The Buttoned Jumpsuit
The buttoned jumpsuit and the shades will be a great street look while also serve as a good enough alternate for office wear.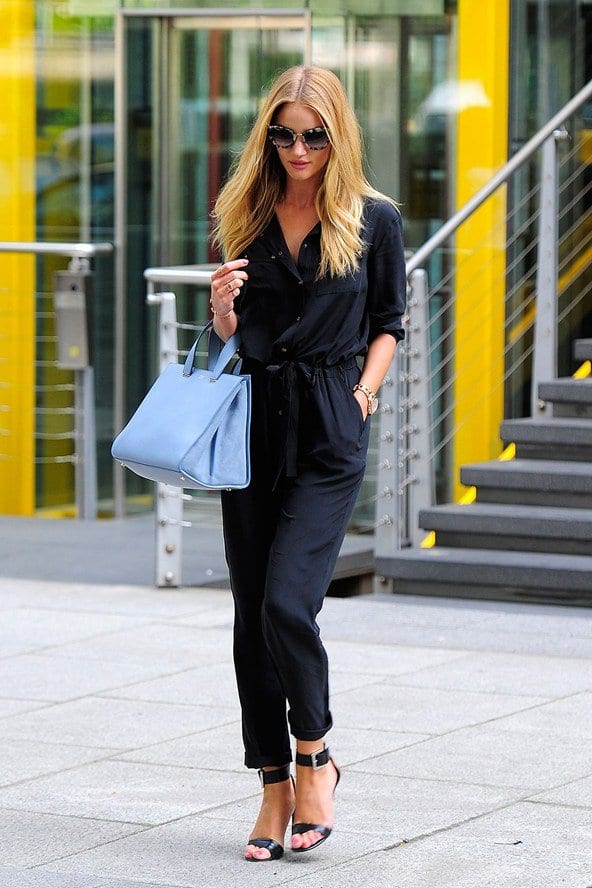 via
#16 – High-waisted Pants Outfit
There will always be a tinge of formality in the high-waisted pants and jeans, which ruled the era of 90's.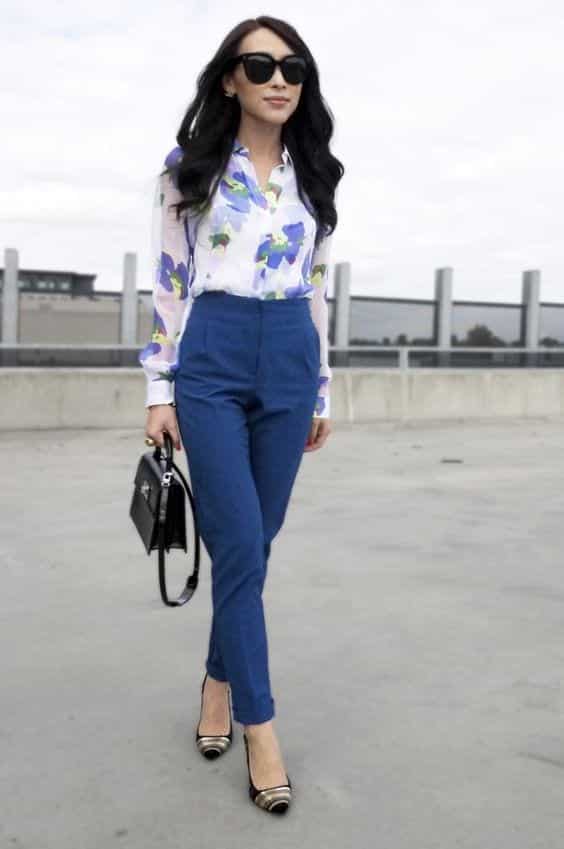 #15 – Pencil Skirts for Work
We can never underestimate the extreme level of sophistication and class that comes with pencil skirts, and wearing it over a cardigan is a clever use of fashion.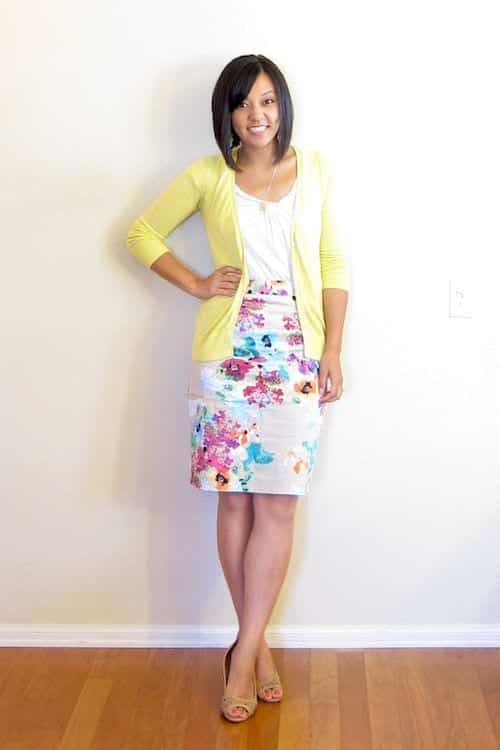 #14 – Swag of Cigarette Pants
Cigarette pants, a hot pair of shades, sassy cardigan, and high heels make a perfect day at work. Although if you cut out the cheetah printed heels and wear pencil heels instead, it would be much classier.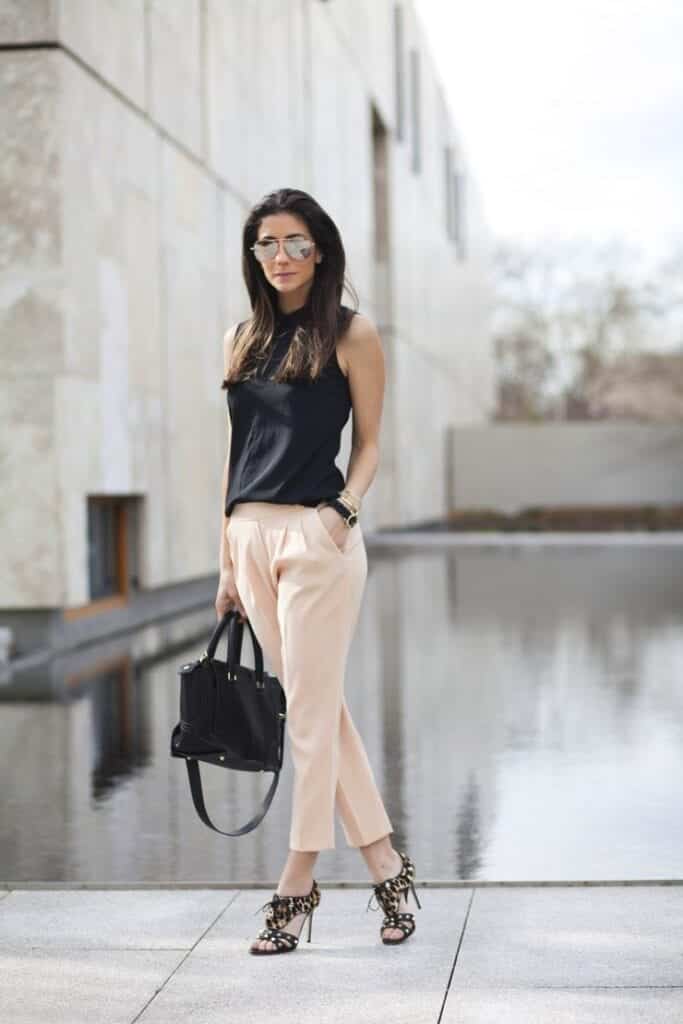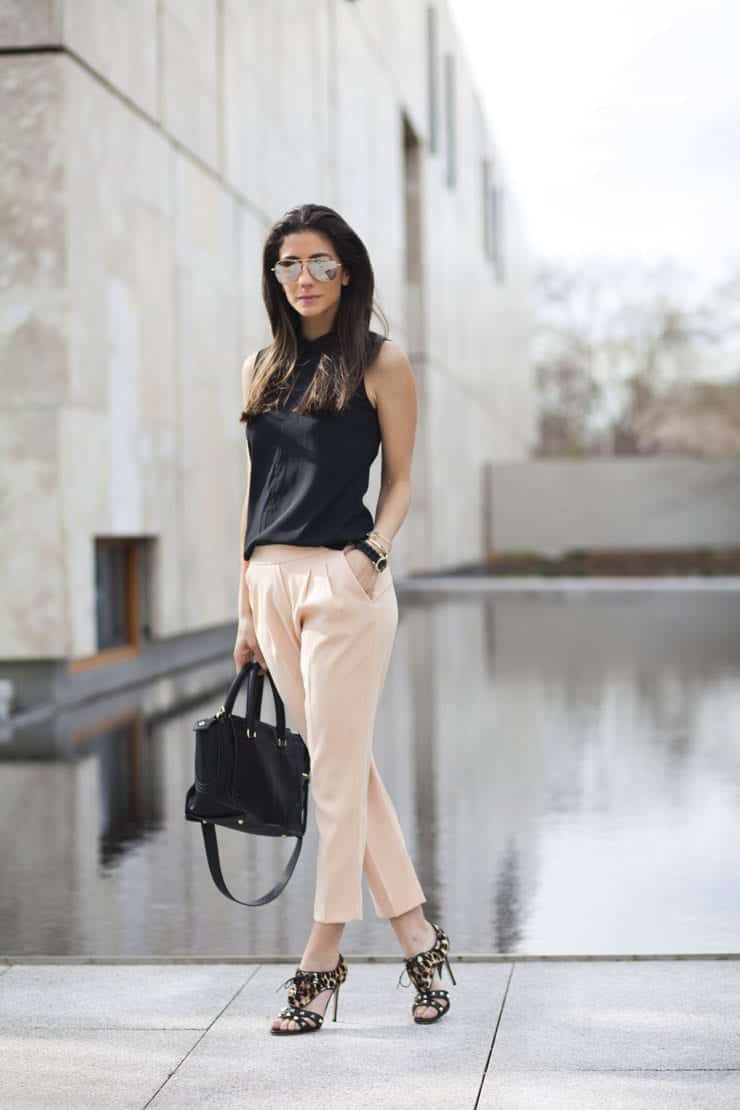 #13 – A Phenomenal Suit Outfit
Wear a suit for ultimate sophistication. Get the most prestigious looking suit that best brings out the sophistication you seek. Go with light and natural looking makeup and a nice pair of heels would do.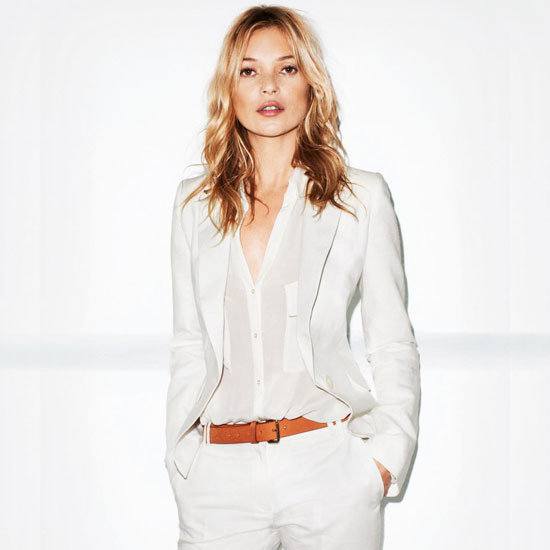 via
#12 – Casual Business Summer Wear
Cigarette pants with a sensual lace outfit and a slender hair cut will do a good job of making you appear drastically ravishing and an owner of your swag.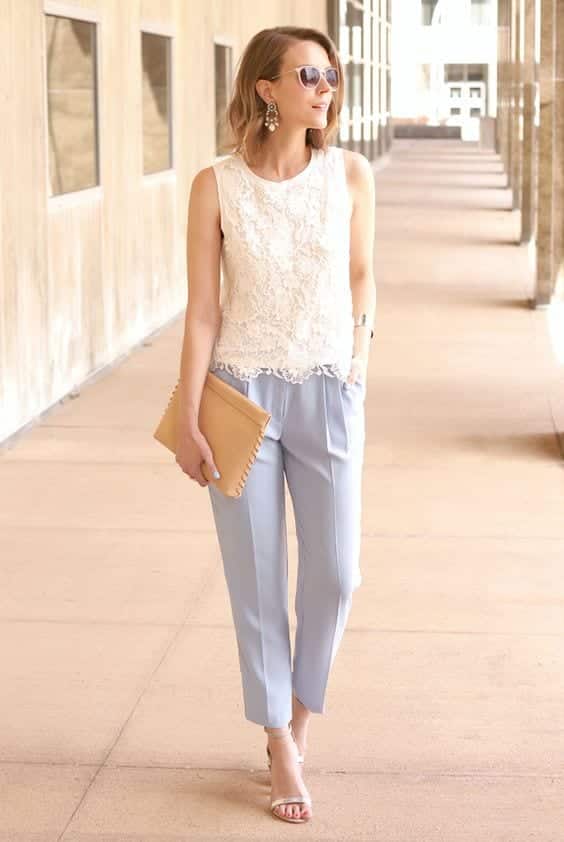 via
#11 – Office Wear for Plus Size Women
Women with all body sizes can surely find the class and swag they need in the outfits they find suitable. If you're on the curvy side, check out 17 Elegant Plus Size Work Wear Outfits Combination Ideas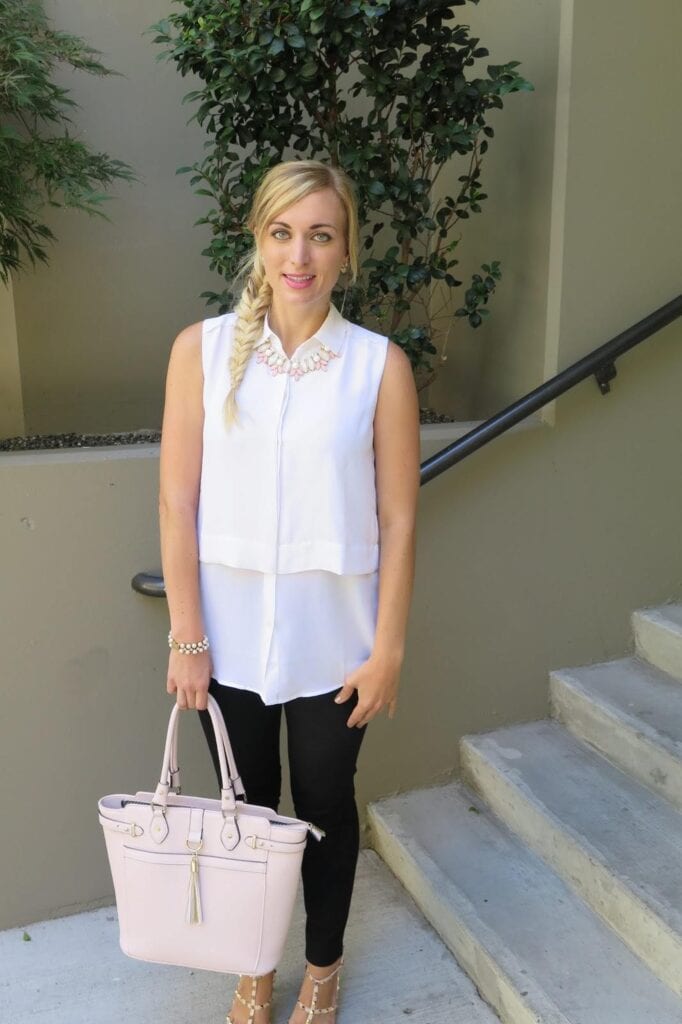 via
#10 – The Meeting Day Look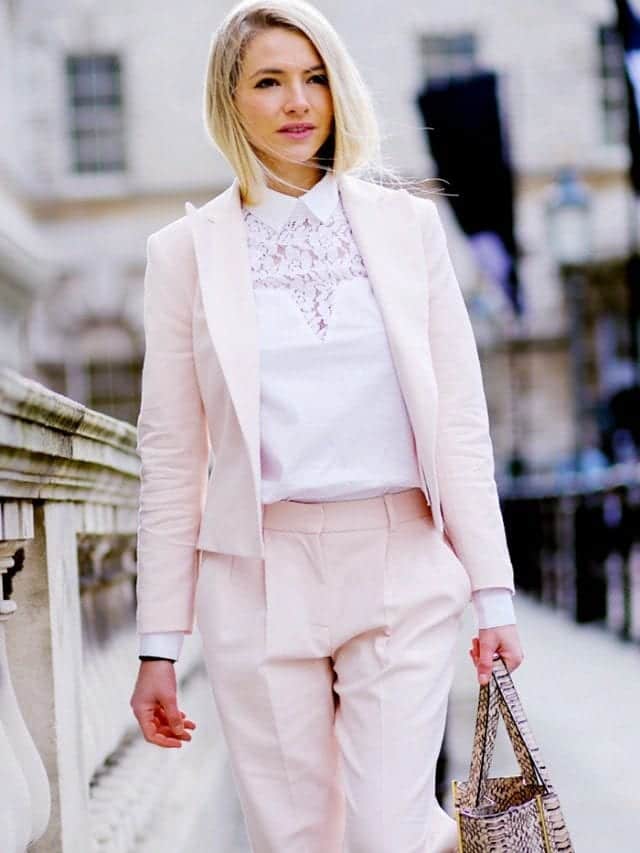 via
#9 – Cara Delevingne's Formal Style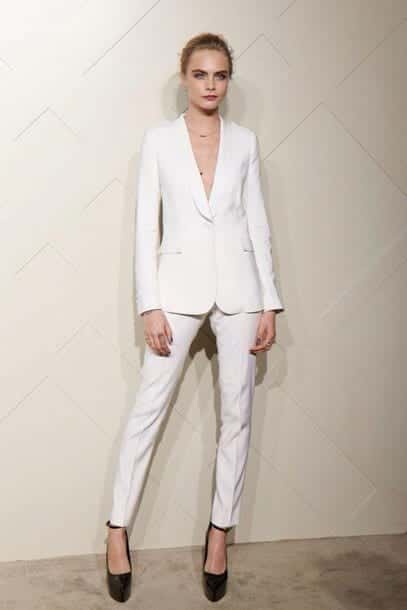 via
#8 – The Workaholic Style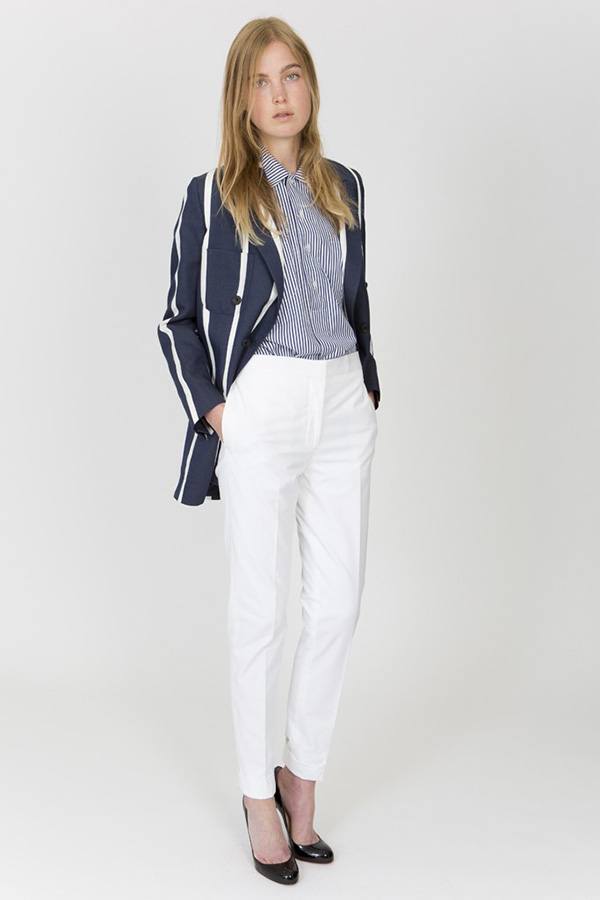 #7 – The Sexiest Work Look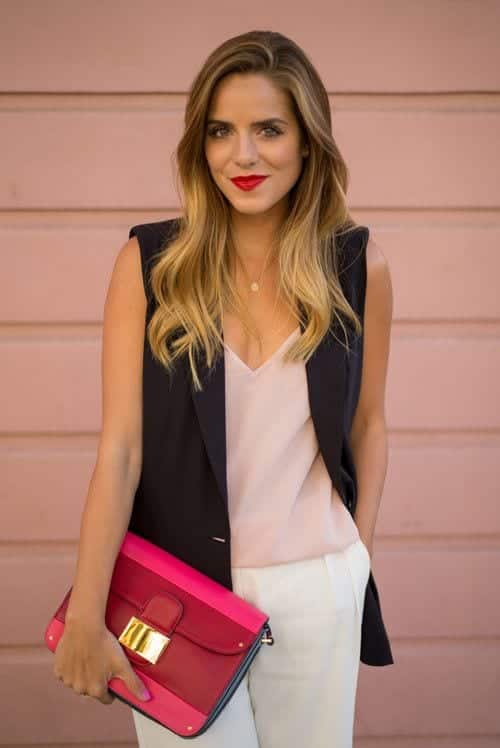 via
#6 – Casual Outfit for Work in Summers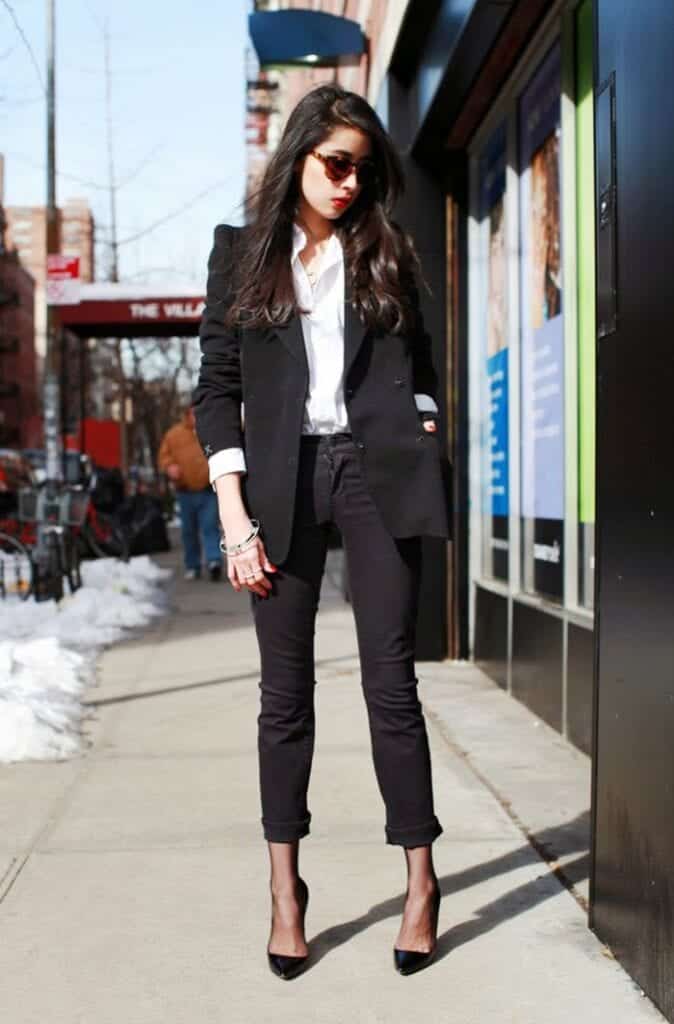 via
#5 – The Sublime Swag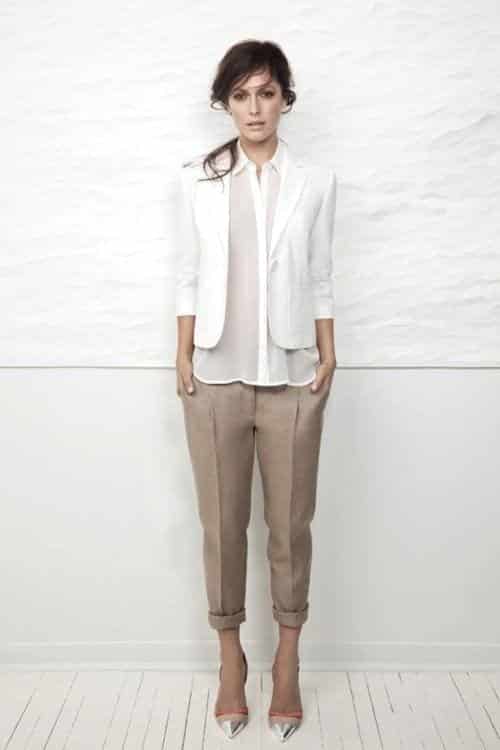 #4 – Pencil Skirt for Work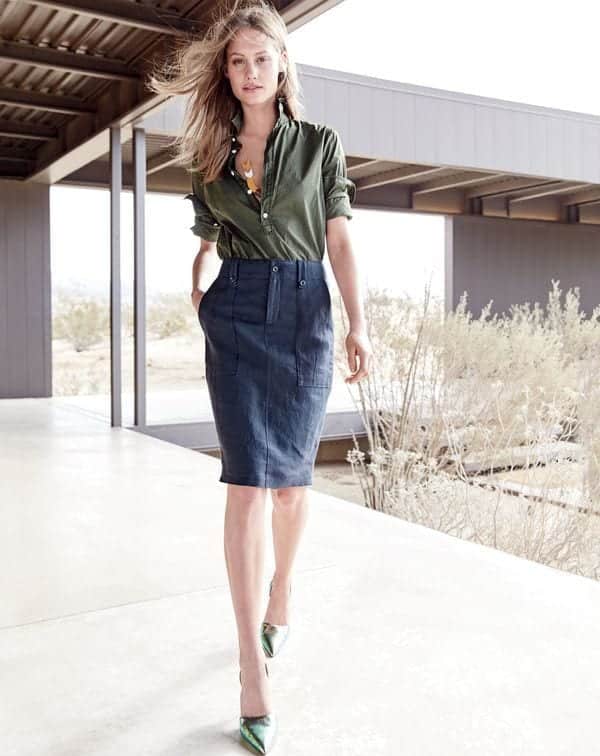 via
#3 – The Mid-length Skirt Swag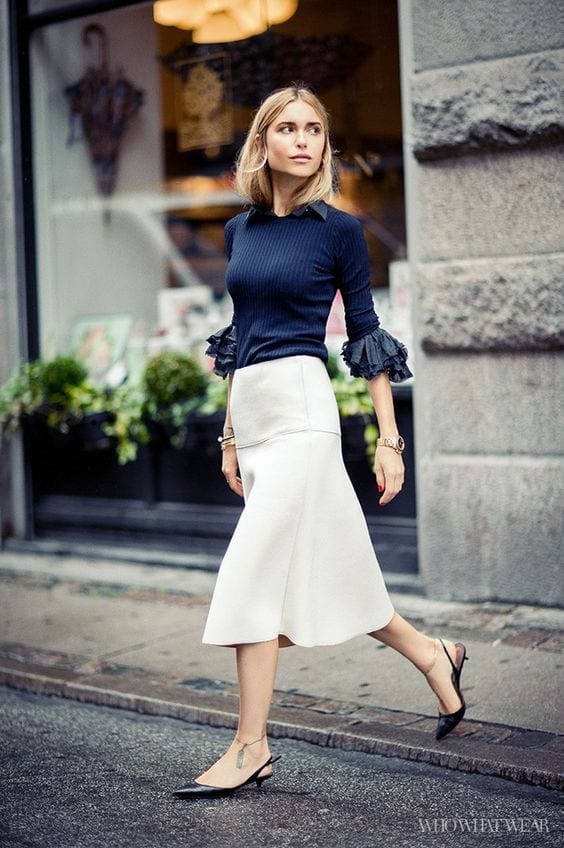 #2 – Printed Pants Outfit
The printed pants styles for less formal days like office parties, etc.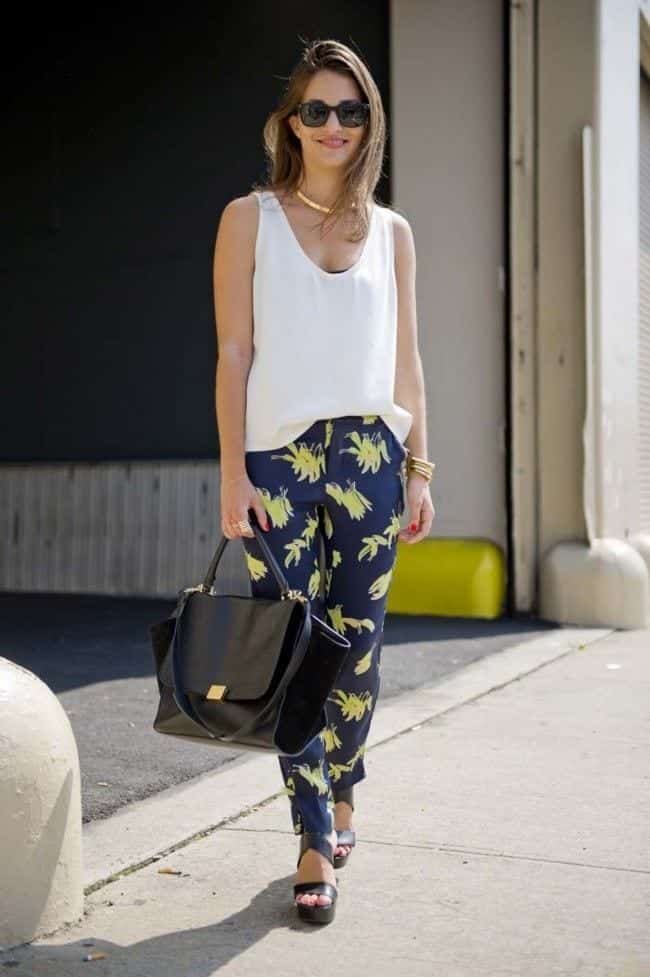 #1 – Cigarette Pants with Coat Look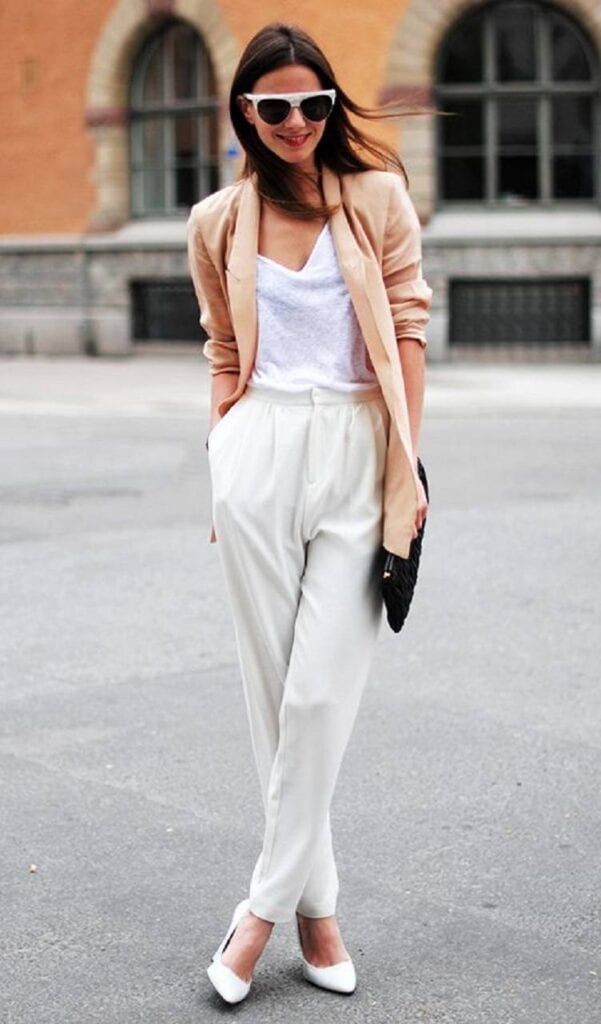 Some cute polyvore Outfits combinations