Light Wash Jeans: Everyone loves a classic pair of light-wash denim. It is a staple in any closet. How could it not be? It is versatile, comfortable, easy to pull off with a range of outfits, and not to mention very long-lasting.
You can throw a blazer over a button-down for a more formal look or sport a cute, comfy, effortless look with a t-shirt. The possibilities between these two ends of the spectrum are endless! But the world of denim has more to offer than that beloved pair of dark denim you have had in your closet for so long.
Faded light-wash jeans have entered the chat! They are softer and more comfortable than darker denim, making them the perfect fit for summer. And not to mention the chic casualness they bring with them. Depending on how you style them, light-wash jeans can become your best friend this summer. One slight drawback is that your classic blue denim might feel neglected at the back of your closet.
Outfits to Wear Light Wash Jeans?
So, ladies, here are ten cool ways to style your light-washed jeans for an effortless yet fashionable look that will last you all summer!
Where To Buy?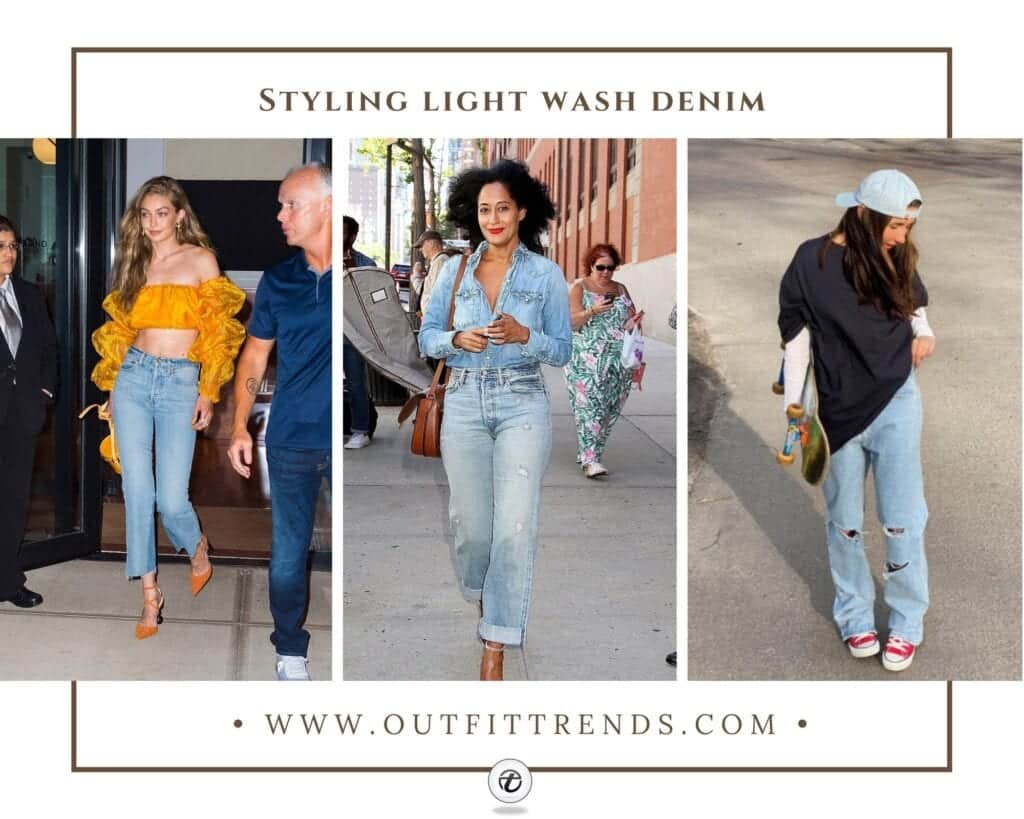 10 – Sun's out, Fun's out!
Denim is neutral, but light-wash denim takes the crown. They work extremely well with brighter, flashier tops as the lighter blue gives less of a stark contrast that won't give others a headache when you step out in the sun. So, please take out your funkiest tops and give them a chance to shine!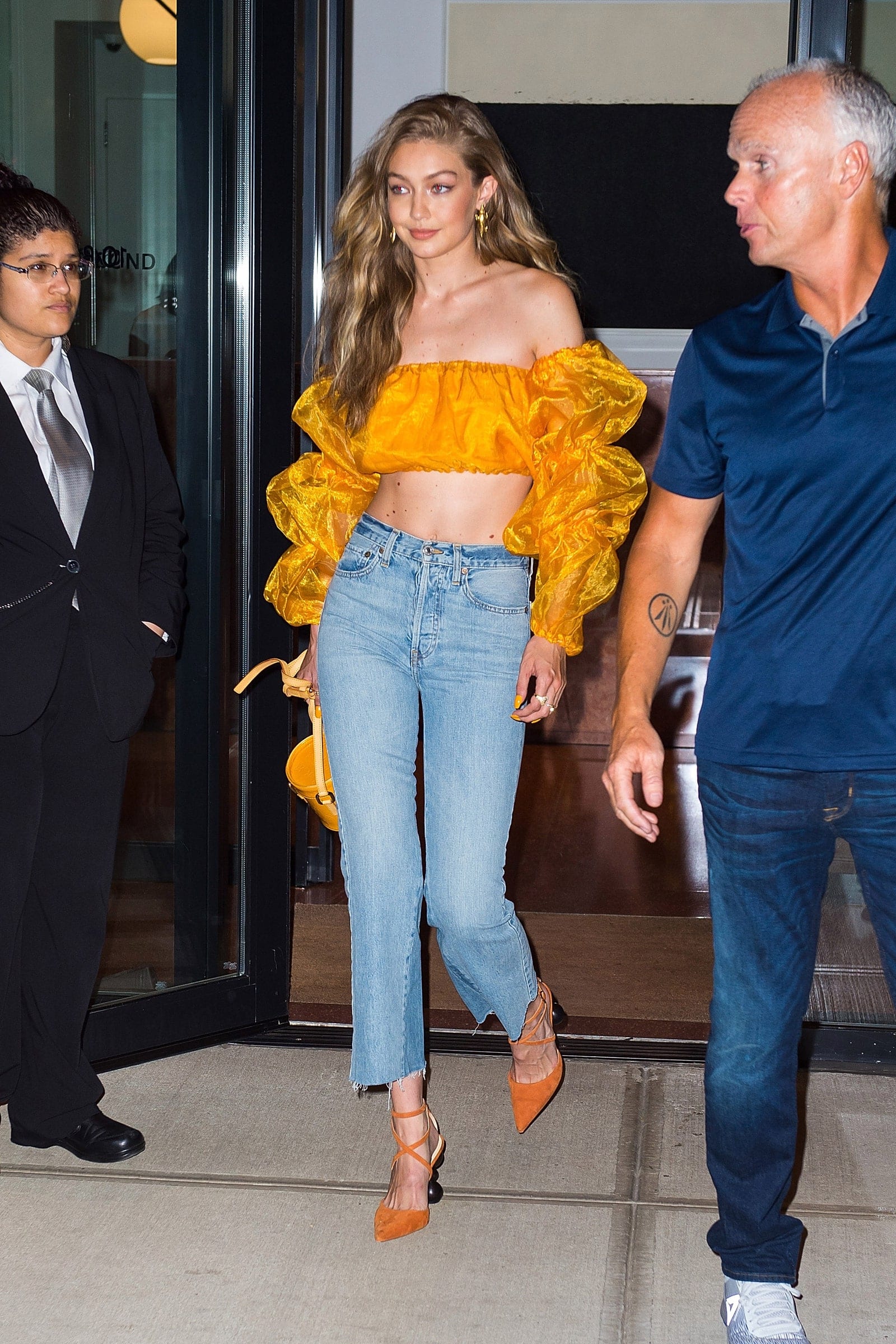 Light-wash denim goes particularly well with yellows and greens to give a nice pop of color as an ode to bright summer days. Those neon tops that you feel are too flashy and are a waste of precious closet space? Think again! A pair of light blue denim will tone the overall bold look down and make for a funky but casual outfit. Perfect for a semi-formal night out in town! If you still need to dial it down, add a nude-toned jacket, and you are good to go! You can now wear all the bright tones you want because light-washed denim is your saving grace.
Check out more amazing ways jeans can be paired with heels.
9 – Distressed but Still Best Dressed
Distressed does not always mean holes. Light washed jeans still carry the title of being distressed since they have been worn out and washed, giving them a vintage feel. But that doesn't mean you can't go ahead an extra step and slash them up to give them more of a street-style look! Distressed washed-out denim will deliver if you're going for a super chilled-out casual outfit. Pair them with bombers, military, and leather jackets to rock street-style. While you're at it, get some bomb Instagram pictures to get on the streetwear bandwagon!
8 – Light Wash Denim on Denim
I'm sure none of us have forgotten Justin Timberlake's ICONIC denim-on-denim red carpet look from the 2001 American Music Awards. Jaws dropped, wigs were snatched, and the concept of the Canadian tuxedo came into mainstream fashion.
Everyone is not a fan of denim on denim because of possible overkill, BUT the right pair of high wasted jeans with a tucked-in solid-colored t-shirt or crop top and a denim jacket thrown over it will get you some lookbacks!
If you want an authentic Canadian tuxedo with no tempering, ditch the top underneath like Tracee Ellis Ross is seen doing and embrace the glory of all denim. The light-washed jeans tie the outfit together, making it look less of a standout and more appropriate for a walk around the block!
7 – She was a Skater Girl; he Said See You Later, Girl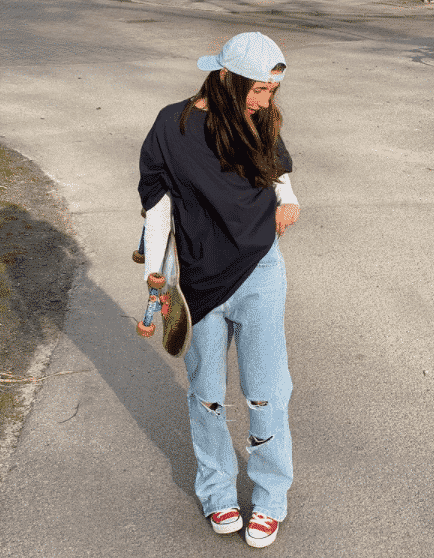 The skater boy in Avril Lavigne's infamous song gets rejected by the girl of her dreams, but you don't have to be! You don't have to know how to skate to look like you do. A pair of baggy, worn-down light washed jeans will make you look the part. But wait, you can't sport a skater girl look with just faded jeans. The fit is what will make you stand apart from the average Joe.
You are a skater girl, after all! Cuff your slouchy light denim above the ankle, or hang them over your sneakers and throw on the baggiest t-shirt you can find from your dad's closet. The bigger, the better. Oversized hoodies also serve the look we are going for and match a beanie or hat for an extra edgy vibe! Finally, tie the entire outfit together with a skateboard. Have fun skating!
6 – Not-so-Strictly Formal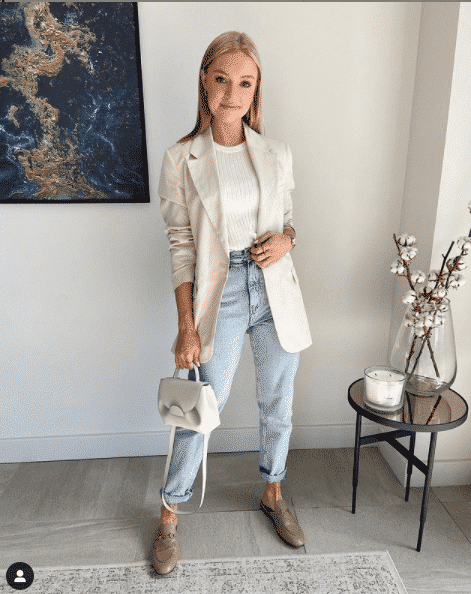 Want to dress formally but don't want to look like you've just come from a high-stakes business meeting? We have got you covered. Light-washed denim works like magic to turn any attire into a casual one. Pair a nude-toned blazer with a solid-colored top underneath to add a chic formal touch.
Don't ruin the chic by wearing sneakers or Converse like you typically would with denim that's hallmarked for being casual. Add a pair of Derbies loafers or a cute pair of heels to boost your confidence. You will surely make heads turn! This outfit works best for an office brunch when you want to impress your colleagues and be the boss lady you are meant to be!
5 – Baby, It's Cold Outside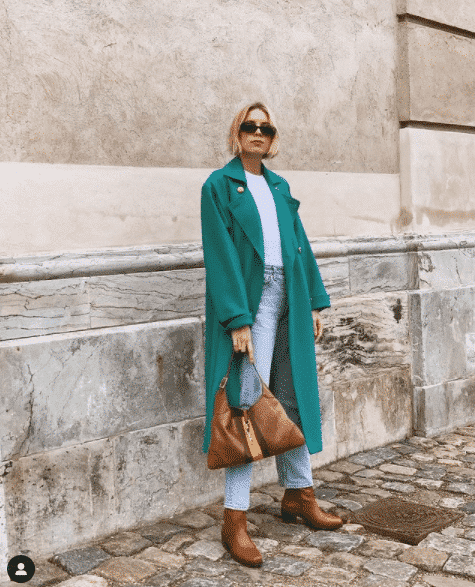 For the chilly days or a night out catching up with old friends, ditch the blazer and wear an overcoat. It keeps you warm while making your light-washed jeans look styled up a notch. Either tie the coat with a belt or add the belt to your jeans to accessorize. Pair the outfit with classic white sneakers or ankle booties, and you are ready to hop around town looking trendy yet still laid back! A cross-body bag will also do wonders for your outfit, so don't shy away and explore your options!
Want to know how to style jeans with sweaters? Check out Ideas.
4 – Casual Outfit with Light Wash Denim Jeans
People wish they had a strong and stable relationship like a pair of denim jeans and a white button-down do. If something can never go out of style, it's this combo. Struggling to find the perfect outfit for the day that's not too over the top but also makes you look well put together? The answer is in your closet, and it always has been. Whether it's distressed denim, skinny, or mom light-washed jeans, a crisp white button-down will make you look as sexy as can be without doing too much. Even with an outfit as simple as this, there are many ways to style it!
Talk about versatility. Along with buttoning up the shirt as is the traditional way, you can tie it into a knot in the front. For a more flirtatious look, pop a shoulder out and make it an off-shoulder top. Pair a bold red lip, some hoops, and a minimalist pendant, with this simple outfit, and you are ready for a night out! Want to keep it simple? Tie your hair in a bun, wear trainers, and get some work done!
3 – When in Doubt, Tuck it In
High-waisted light-washed denim is back in fashion! Whether skinny jeans or mom-fit, they are here to stay. What's as casual as a pair of washed-out jeans? A simple T-shirt. Pair them up together for the ultimate comfortable fit! Tuck the t-shirt inside your high-waisted jeans to add a couple of centimeters to your height. Show off those long legs for days while still in your comfort zone.
Accessorize with a fanny pack around your waist to give your fitness a little extra edge and if you're feeling extra expressive, wear your most intense graphic tee and show them what you're all about! Self-expression is key! What's best about this simple outfit is how you can layer it! We're talking jackets, a half-sleeved tee over a full-sleeved one, and more! It's hard to mess up this simple style tip-up, so go crazy!
For looks on jeans, check out types of jeans.
2 – Did Taylor Swift Make Cardigans Great Again?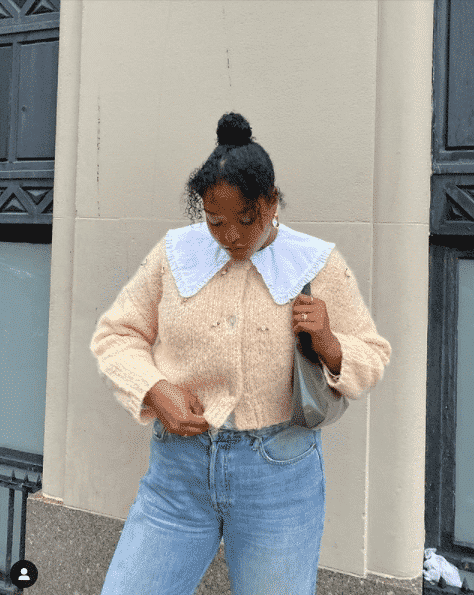 Cardigans have moved from something only grandmas wear to an article of clothing that can add a fun and cool dimension to your boring outfit. Not to mention the added benefit of an extra layer for chilly, breezy nights! Layer a collared tip underneath your buttoned-up cardigan for a preppy look sure to give some Victorian vibes!
For a more casual and laid-back look that'll give you just the right amount of comfortable but not to be messed with feels, wear a baggy cardigan over your favorite shirt and be cozy throughout the day. To look more like a fashion girl, make sure the cardigan is funky-colored to accompany your light washed-out denim. And since the outfit is supposed to make you feel cozy, the pair of light-washed denim must be a mom fit to match the look.
1 – Hot Girl Summer Outfit
A crop top is your answer if you want to beat the heat while still looking as hot as the sun. It's simple, casual, yet chic and keeps you cool during long summer days. There are multiple ways to style cropped tops and tees with your light-washed denim. A cropped graphic t-shirt of your favorite band will look best paired with high-waisted light-washed denim, whereas a bright-colored cropped tank top will go perfectly with skinny or straight-fit, washed-out denim. The possibilities are endless! Don't have a crop top in your closet? Don't sweat it! DIY it. Cut up already available t-shirts and tank tops in your wardrobe. The worn and torn look will give your outfit a different dimension.
Frequently Asked Questions
Q. Will light-wash denim make me look bigger?
A., Unlike white jeans, light-washed denim is more forgiving to the body. Denim has heft in the fabric, ensuring the proportions are not way off. Also, the lighter color is more visually appealing, tying your upper and lower body together in a more balanced way. Anyway, it's 2021! Who even cares? We're all about that bass, baby! Wear whatever feels the most comfortable. Use our styling tips to boost confidence and flaunt those curves!
Q. Can I wear light-wash denim in the winter?
A. Even though light washed-out denim is perfect for the summers because they are prewashed and hence softer and more comfortable, they are a staple and work equally well in winter too! For the winter look book pair your light-washed denim with chunky sweaters, tuck them in, or let them flow, and accessorize with scarves around your neck for snowy days! Lighter denim also works well with leather jackets for a cool biker-girl look! Wear your favorite winter boots underneath, and there you go! You have yourself a cool winter outfit with your light-washed denim.
Q. Does light wash denim match all colors?
A. YES! That's what makes light-washed denim so great and versatile! It goes with more colors and prints than a darker pair of denim. It flows effortlessly with neutrals like black and grey and nudes and pastels. They complement florals and bright colors for springtime as the lighter bottoms tone the flash down a notch, making for a softer look. White sneakers and light-washed denim are BFFs and seldom look better apart. So don't be shy; stack on the different styles of light-washed denim and open up an entirely new avenue to fashion!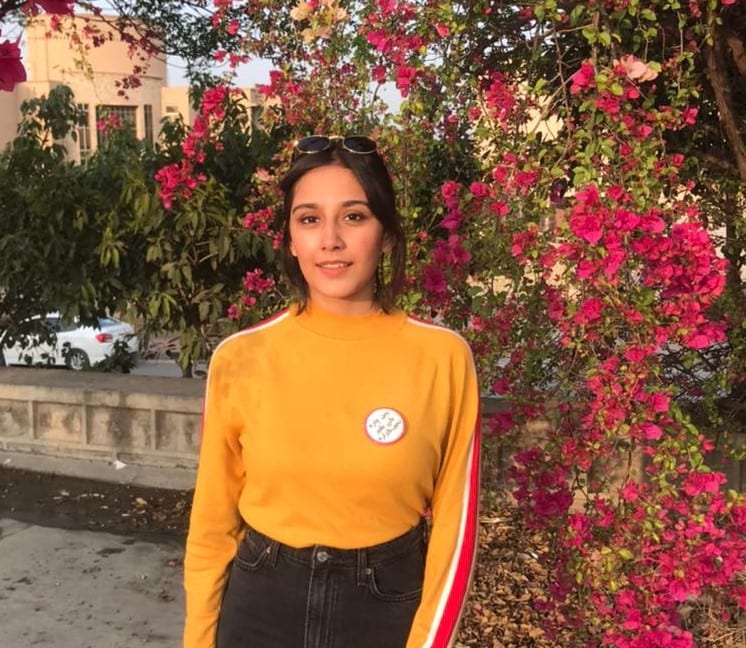 I'm an undergraduate student working as a freelance content writer with an interest in fashion.