Outfits with Tennis Skirt. Innovation has always been a good thing as it has led to some really great fashion trends and tennis skirts making their way into the mainstream fashion is one of them. Fashion and tennis go hand in hand.
The world's top most tennis players the likes of Maria Sharapova, Serena Williams and Venus Williams to name a few bring fashion to the court and as they are being followed by millions of fans their costumes will be adopted by these eager girls very quickly. Tennis skirt is a pleated  mini skirt for starters but comes in a wide range of colors and designs. That is why have collected some styling ideas as how to wear them , what to wear with tennis skirts and what are the best shoes to wear with tennis skirts.
  How to Style Tennis Skirts in Different Ways
#01. Black and White for School
Blazers work really well with any skirt that you wear particularly the stripped ones combines with plain tennis skirt and high socks. You can easily pass for being a fashionista.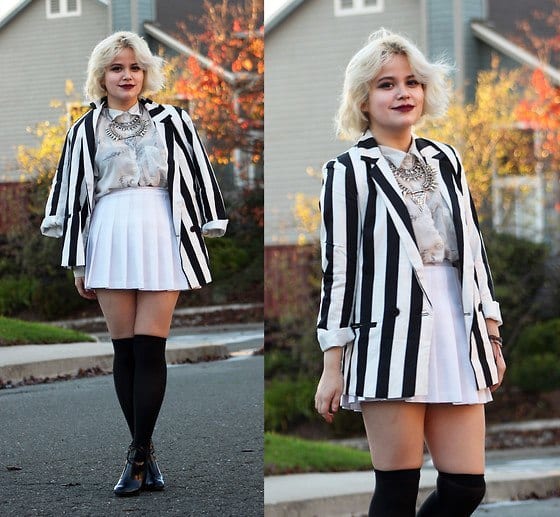 Source
Also check out these 18 ideal girls outfits with white shirts for a glamorous look
#02. Girl Next Door Look
Polo Shirts worn with this pretty skirt is a go go this season.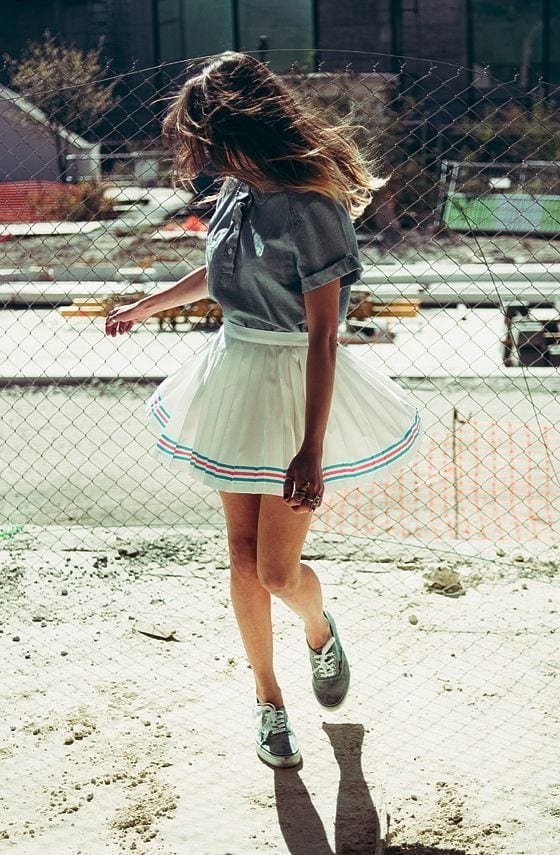 #03. Jackets for a Casual Look
If you want to rock among your friends you need a bomber jacket and wear it with this navy blue pleated skirt.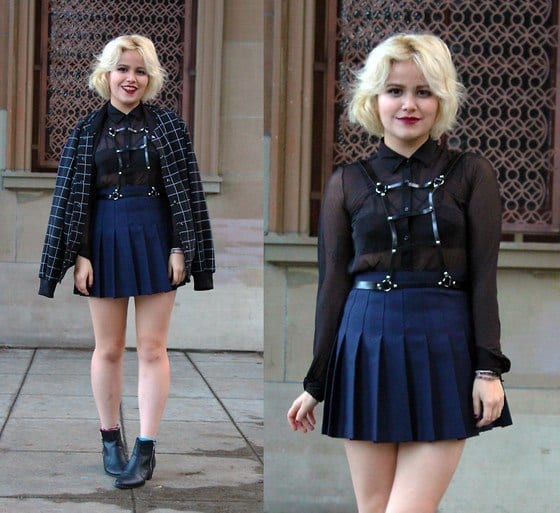 Source
Do check out [highlight]Outfits with Denim Jacket-20 Ideas how to wear denim jacket[/highlight]
#04. Neutral Shades for Summers
A collared sequined shirt is making the outfit shine when worn with a plain skirt and neutral heels.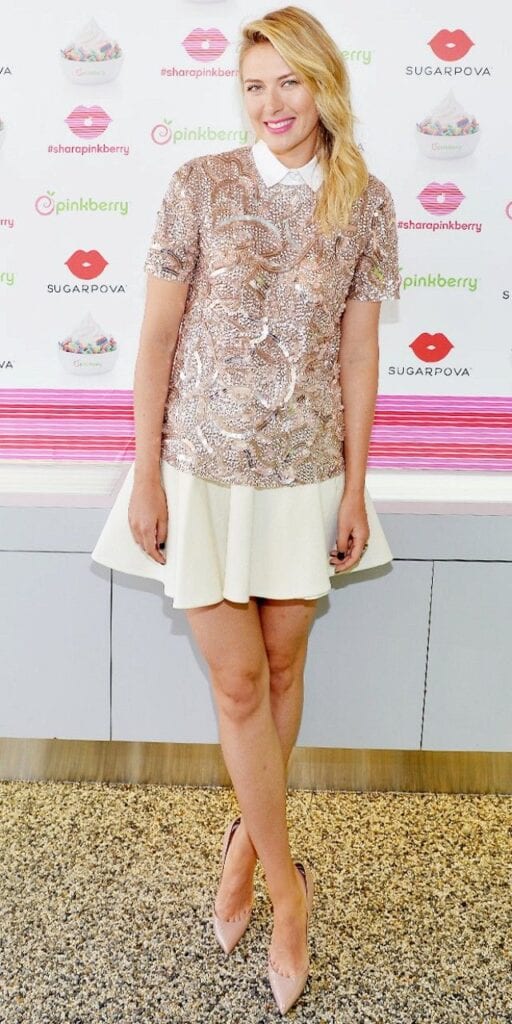 Source
#05. Platforms with Skirt for a Day Out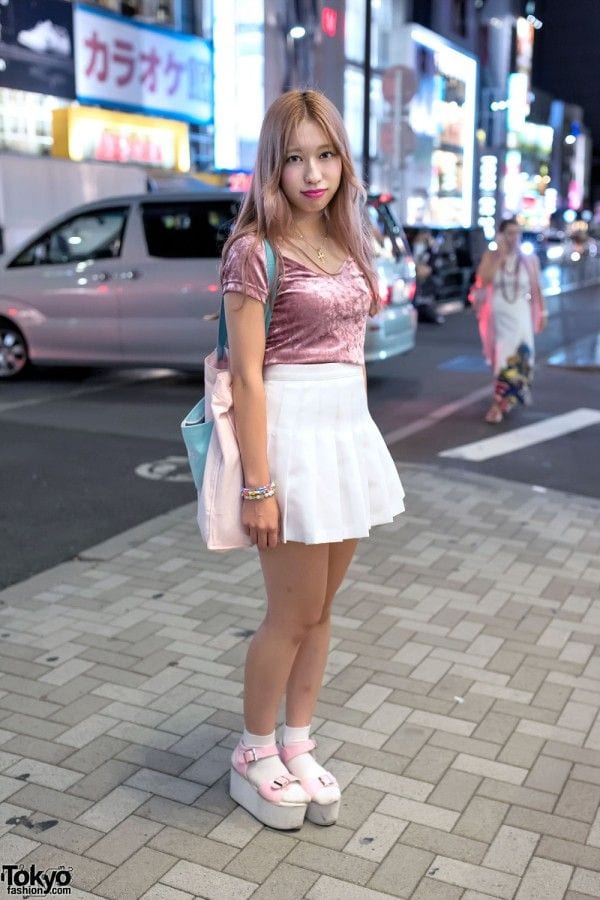 Source
#06. Winter outfit
Faux furs are very trendy. Winter look can be completed with thigh high boots and an edgy hat.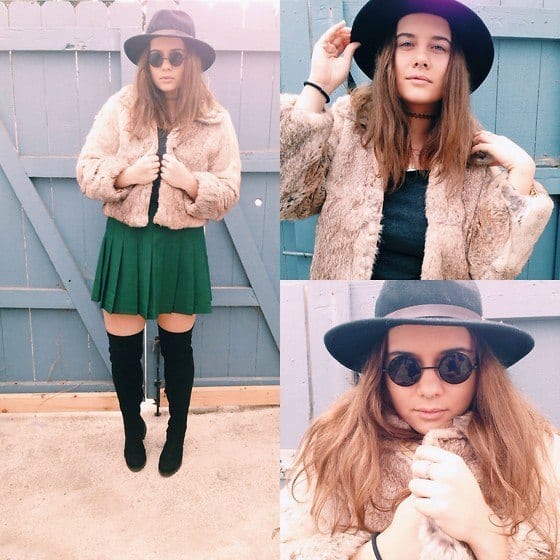 Source
#07. Going to the Work Outfit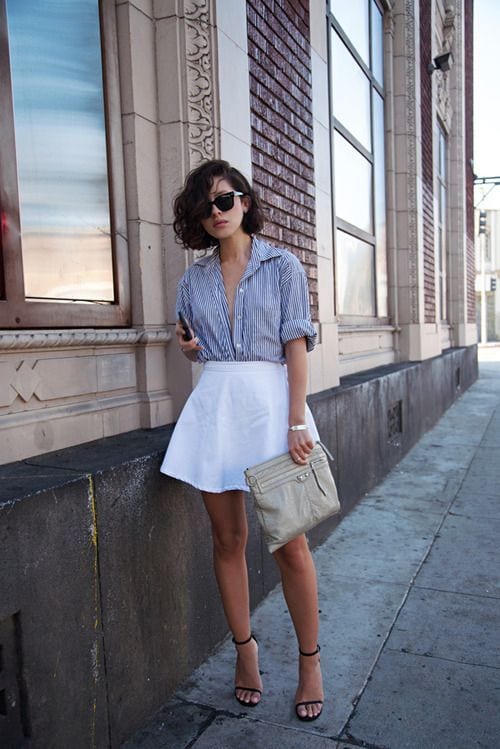 Source
#08. Polka Dots
Polka Dots are a must have in your wardrobe to add a little fun. Wear it with vest top and sneakers.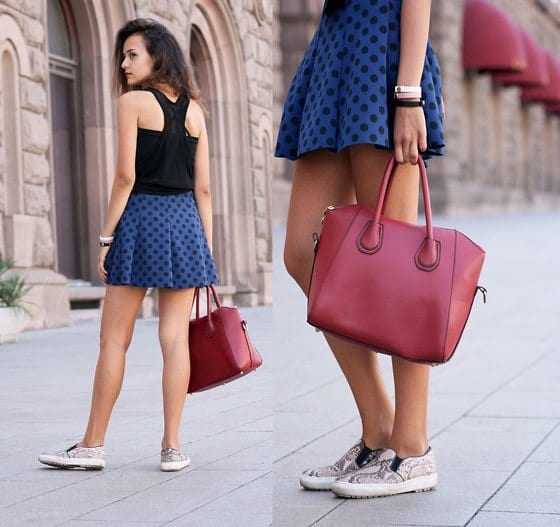 Source
#09. Prints are in Spring
Spaghetti strapped classic white top with a printed skirt is  what you need for a summery outing.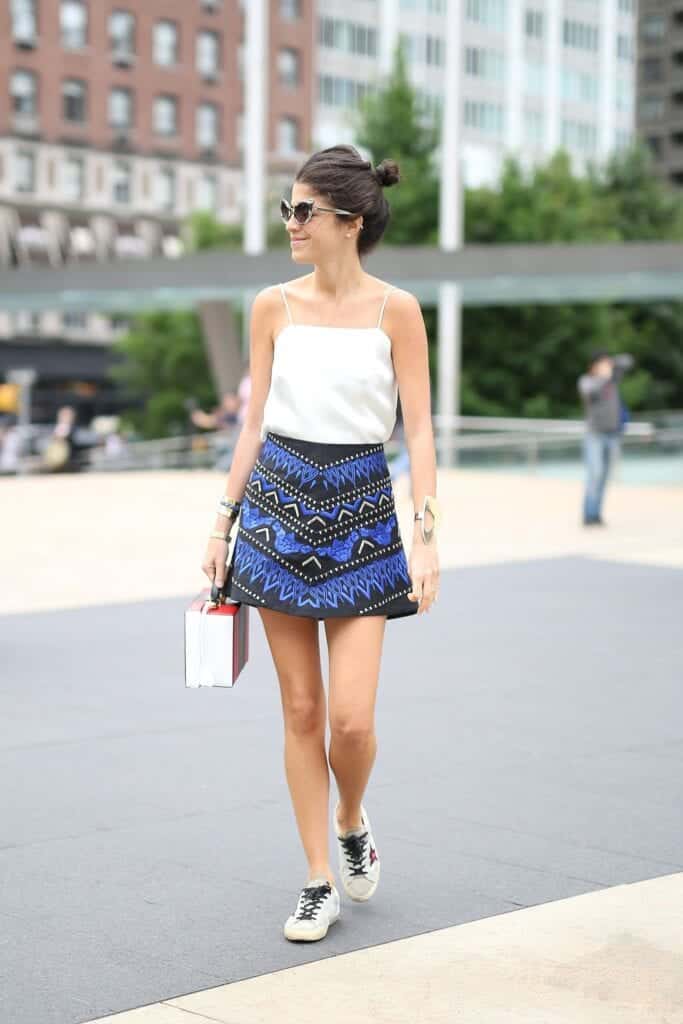 Don't miss out these [highlight]20 ideal spring work wear outfits for women for an elegant look[/highlight]
#10. Culottes with Tennis Skirts for a Summery Look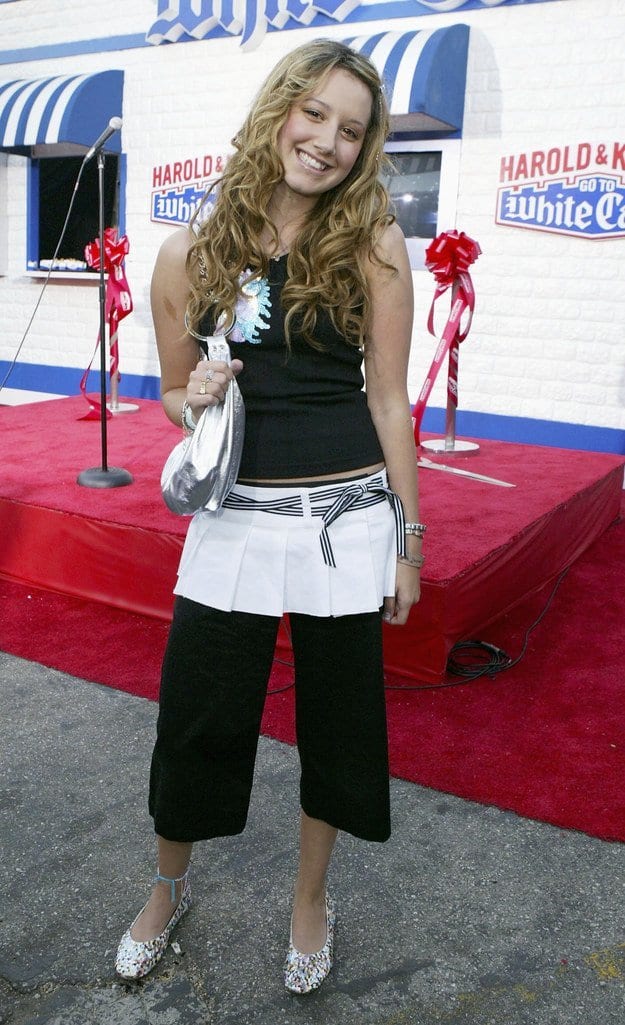 #11. Denim Goes Well with Printed Skirt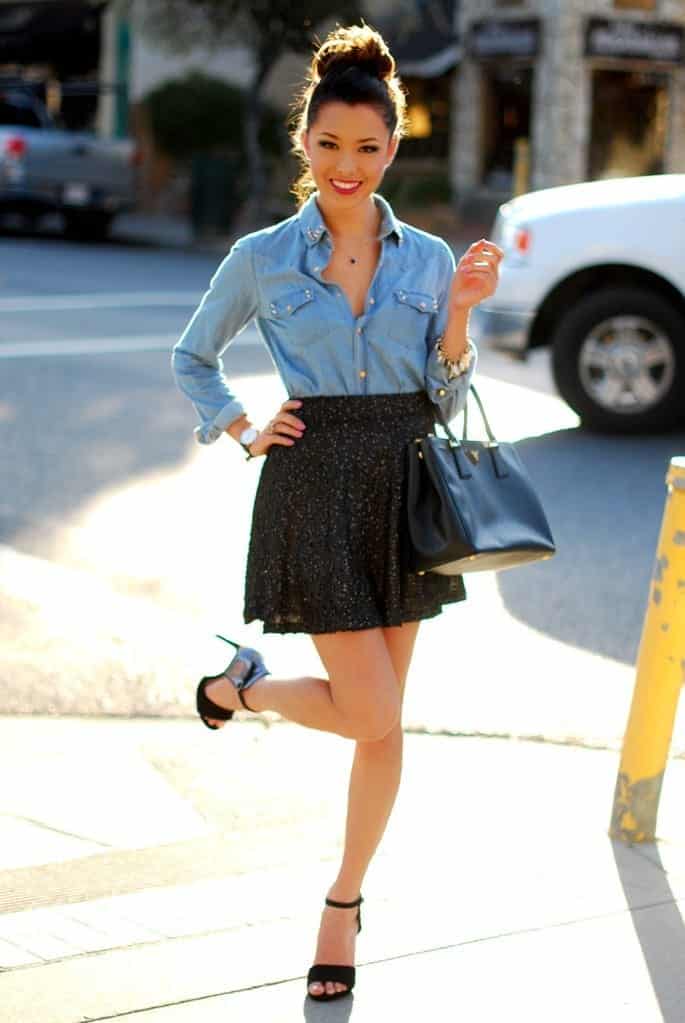 Source
#12. Street Style Look
Tennis skirt in leather is a girls dream come true. Spice up the outfit with a denim jacket.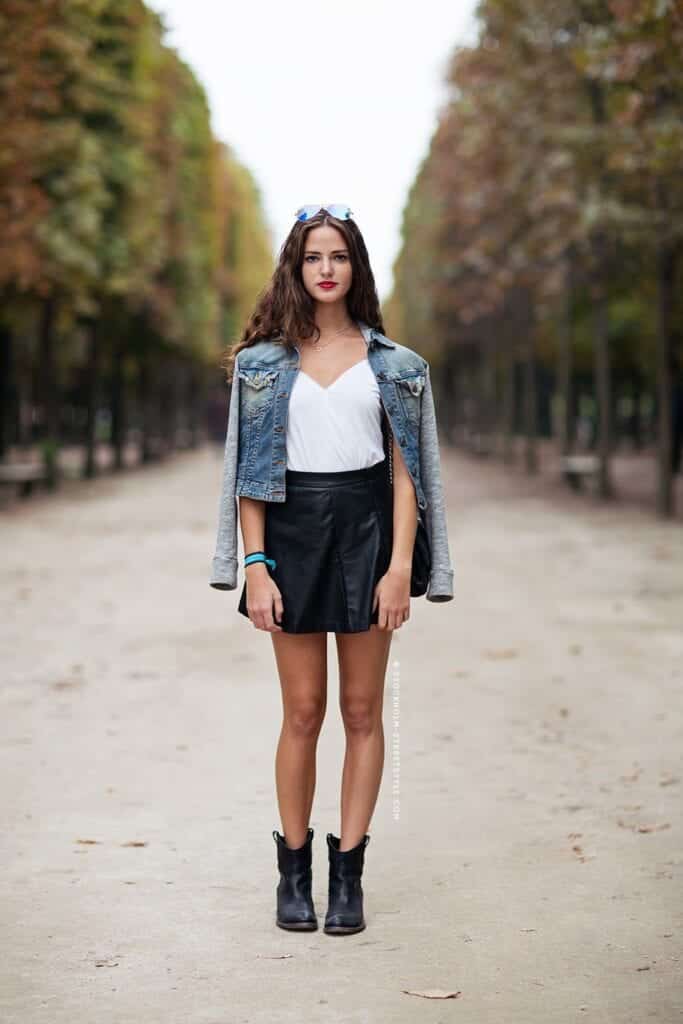 #13. Celebrity In Tennis Skirt
High necks go really well with skirts. This all black outfit is the complete look for a day out in the winters.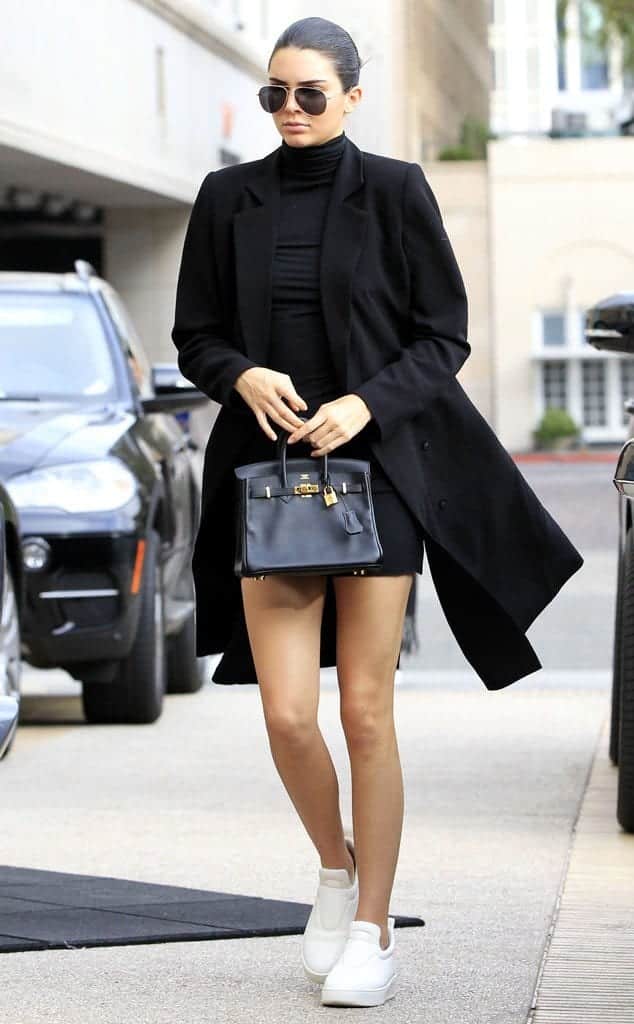 #14. High School Girl Attire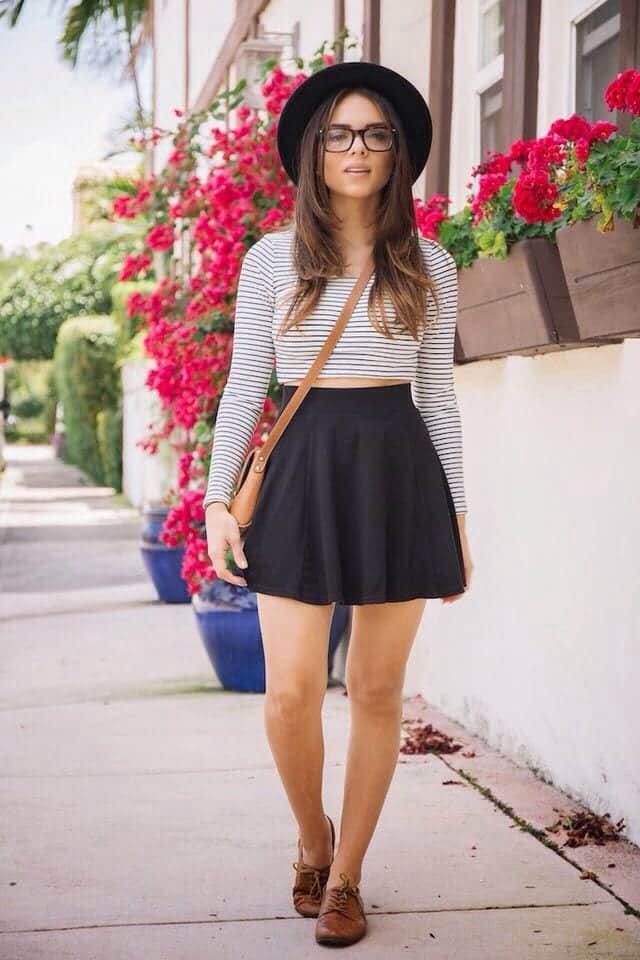 Source
#15. Party Outfit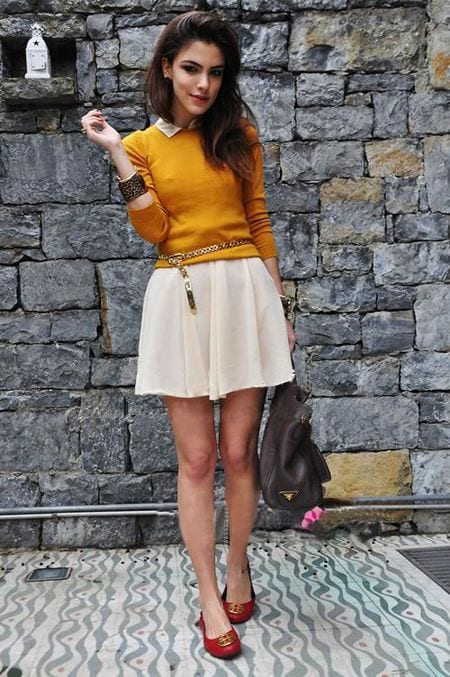 Source
#16. Cool Summer Outfit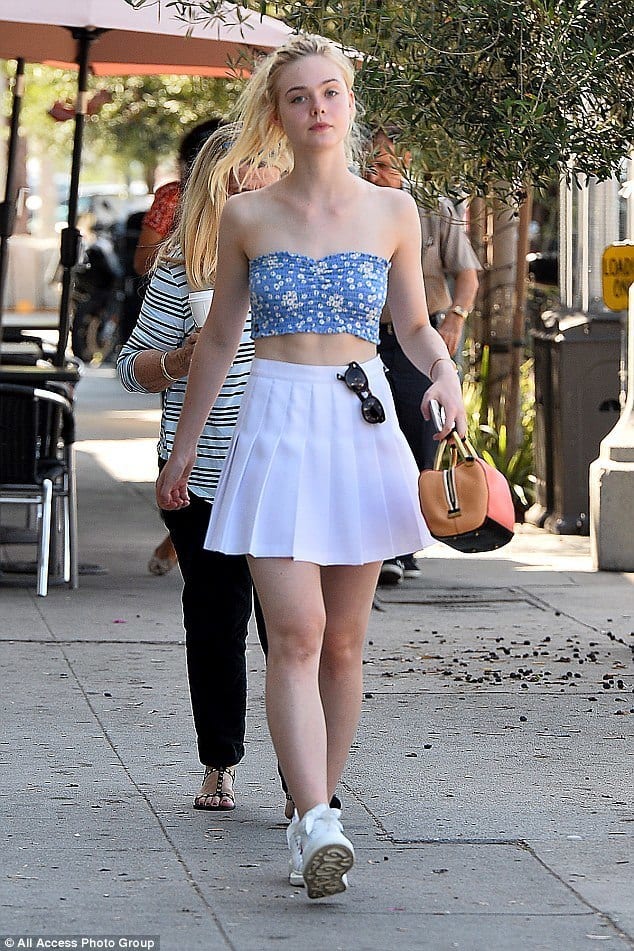 #17. Street Style with Cropped Top
90's trend of cropped tops have made a huge comeback and are the trendiest piece that you can right now. Wear your white skirt with a black top and a mesh shirt.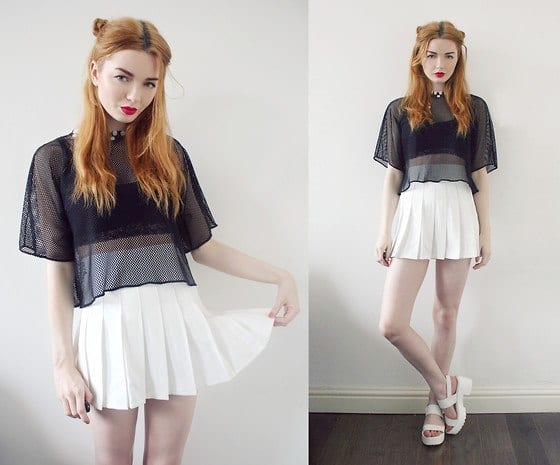 Source
#18. Classic White Sporty Look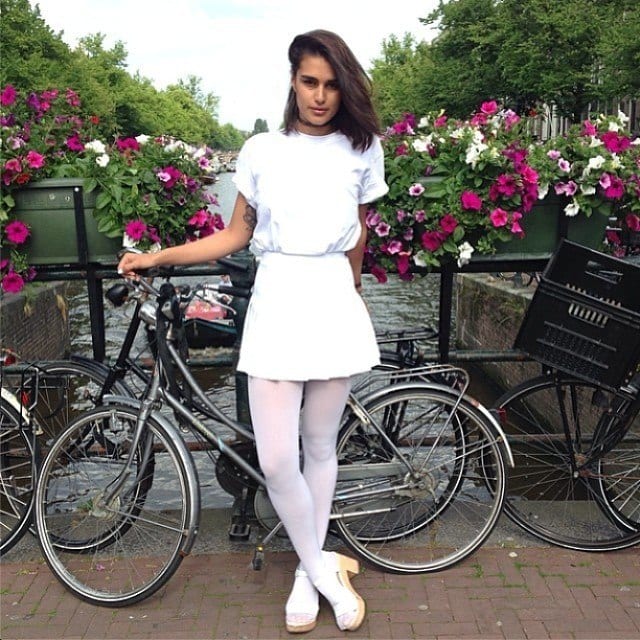 Source
#19. Graphic Shirt for the Uber Cool Girls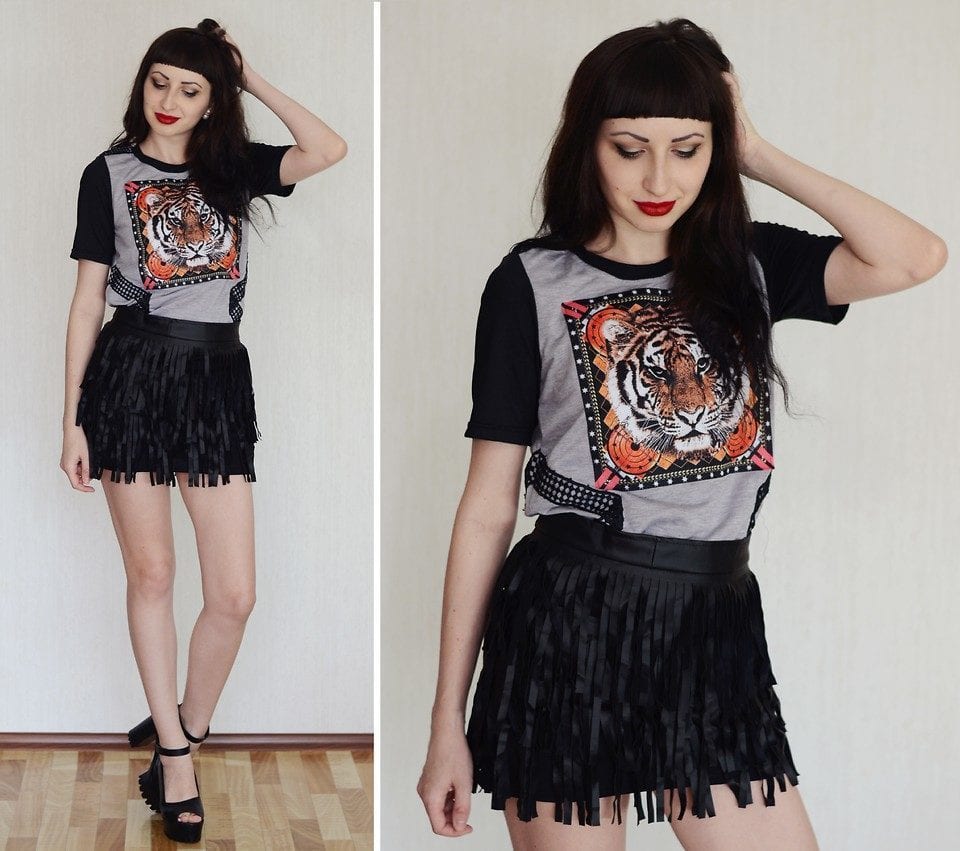 Source
#20. Enjoy Fall with this Street Style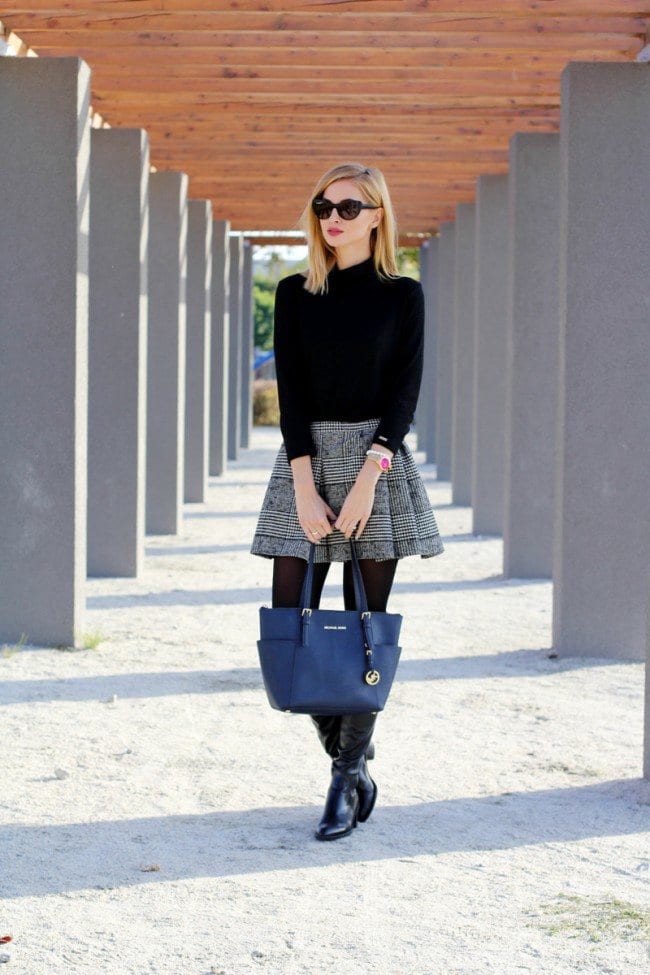 #21.  Tennis Skirt Polyvore Set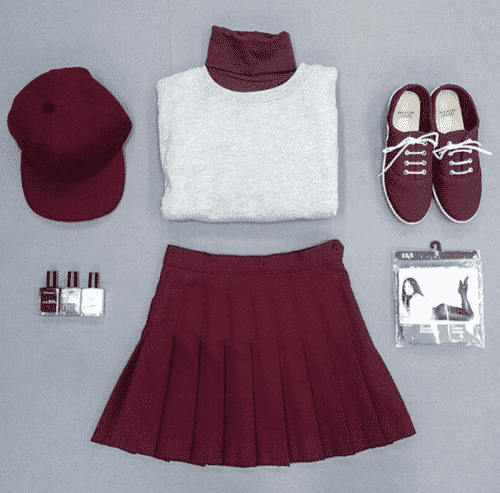 #22. A Perfect Mix and Match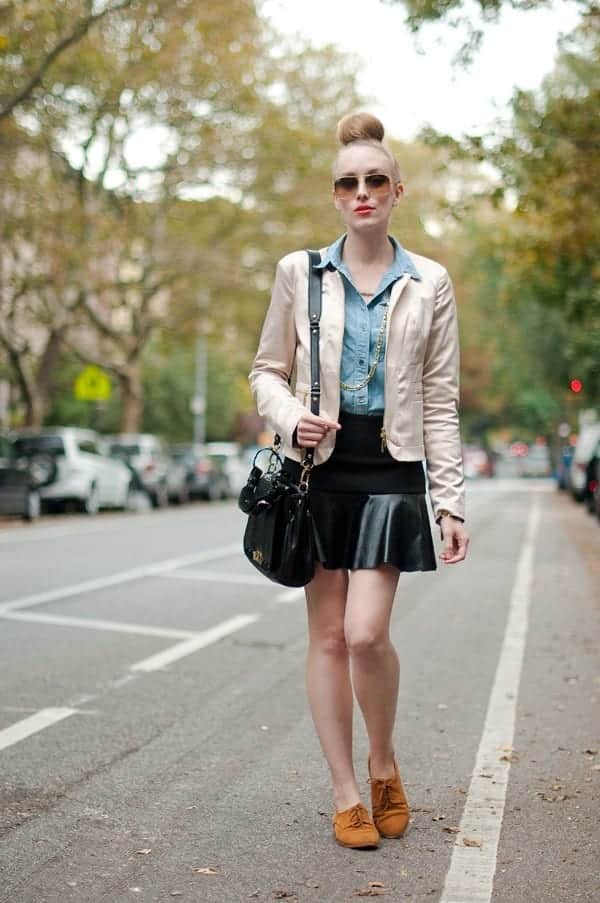 #23. Celebrity Style Pleated Tennis Skirt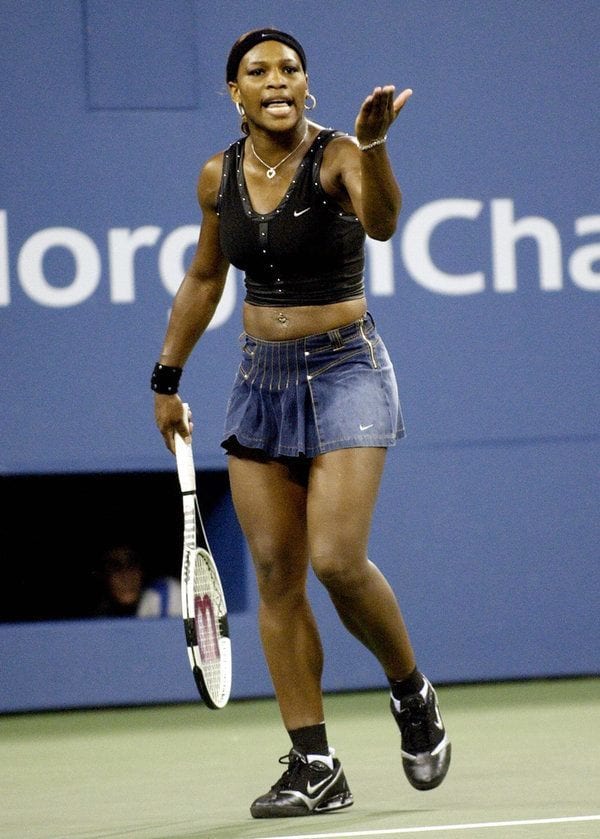 Source
#24. Tennis Skirt for Plus Size Women
Tennis skirts can be worn by plus size women also. Wear a v neck black top with a brown skirt and high heels. Accessorize with a choker.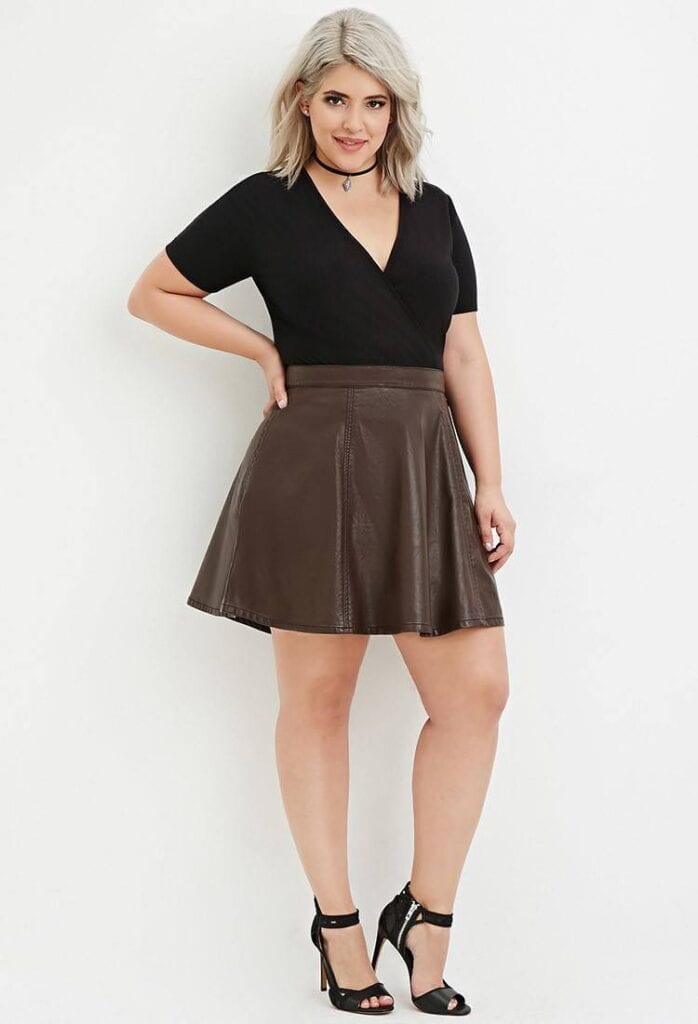 Source