Orange Skirt Outfits. We, women, know how an incredible outfit can lift up our moods. Vibrant and eye-catchy hues paired with bold prints, can make our days. Talking about shades, one truly appealing color is orange. This vibrant color isn't just for summers but for spring, autumn and winters as well.
It comes in several shades ranging from tangerine to rust orange. Orange skirts come in a range of styles, chic and vintage being the most popular.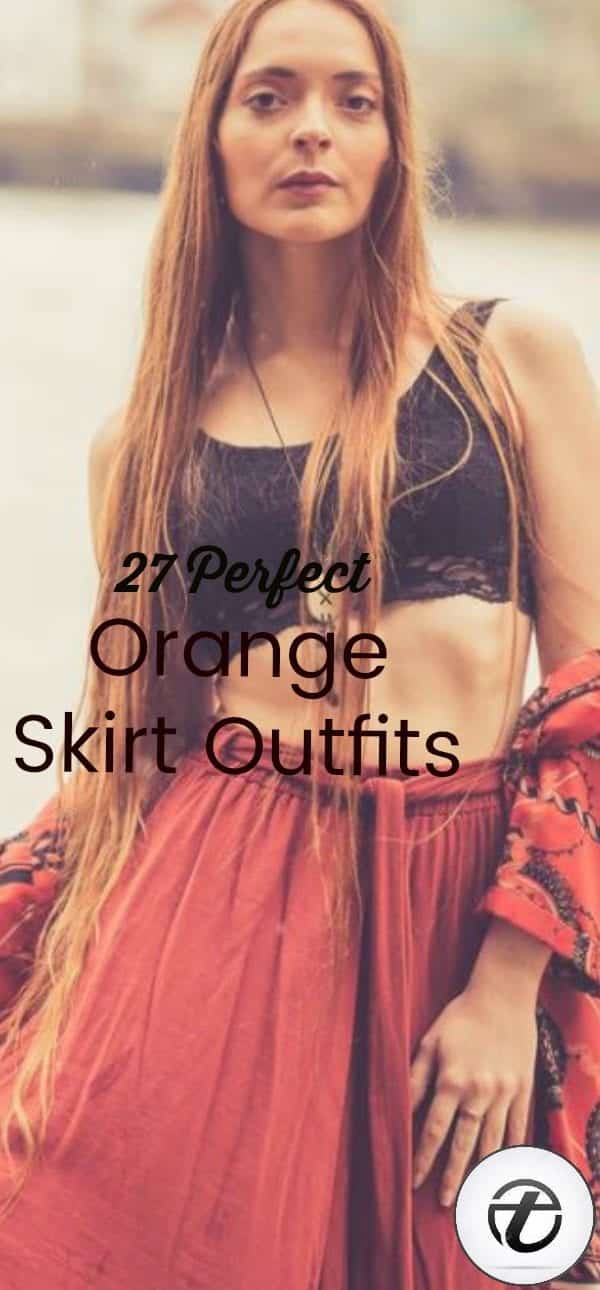 Women have always loved colorful attires. Orange, in particular, made its entry in the fashion blogging world in 2008. Since then the color has become a hit with increasing momentum. Orange is a representative of creativity and vigor, and that is why you must incorporate it into your outfit. An orange skirt would make you stand out of the crowd. It can be worn in several ways. If you are looking for ways you can style your orange skirt outfit, then you are at the right place. Here we have collected a few styles for you to gain inspiration from.
How to Style an Orange Skirt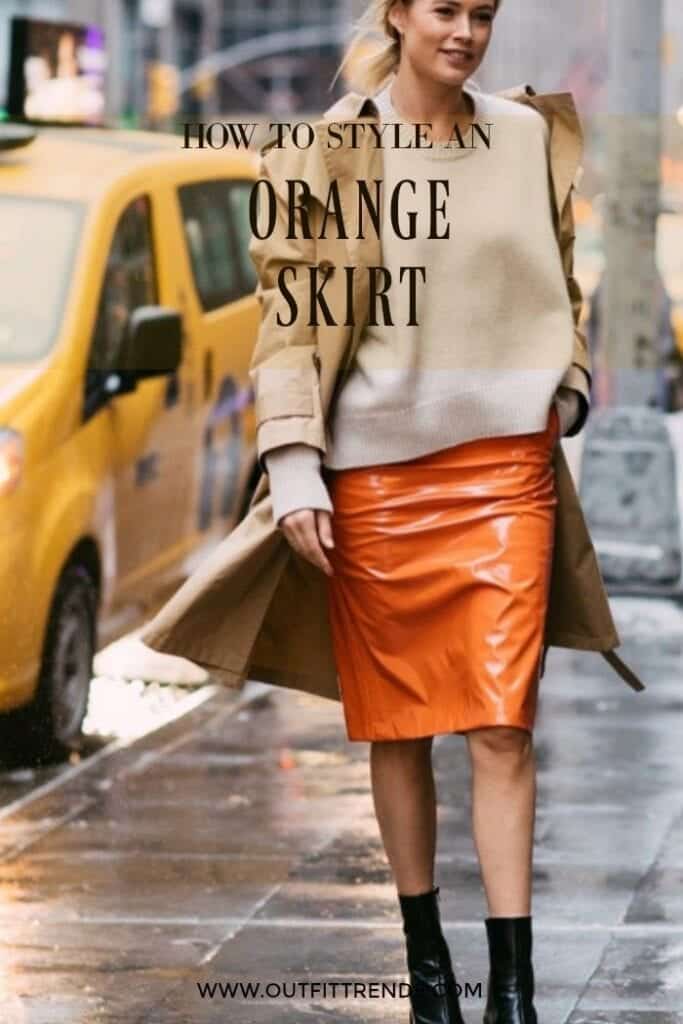 To start with, here are a few basic tips:
For first-timers, wear an orange skirt with either a white or a black shirt. As orange can be tricky to pull off due to its vibrancy, you should stay away from funky combos
The bright shades of the color look best in summers while the duller tones make for perfect winter outfits
Don't overpower the look by pairing the orange skirt with other striking hues like that of red
Lastly, make sure your footwear is of the right choice. Avoid black sneakers.
↓ 27 – What to Wear with an Orange Skirt for Casual Wear
You can sport an orange skirt in a wide array of styles. You can wear a white top with an orange skirt or a dull yellow one with your rustic orange skirt. You can go for a midi skirt for the everyday look, a skater orange skirt for the girly look and a long orange skirt outfit for the sophisticated look. The look you wish to go for entirely depends on the manner you pair your outfit. You should also have a look at these awesome Yellow Skirt Outfits.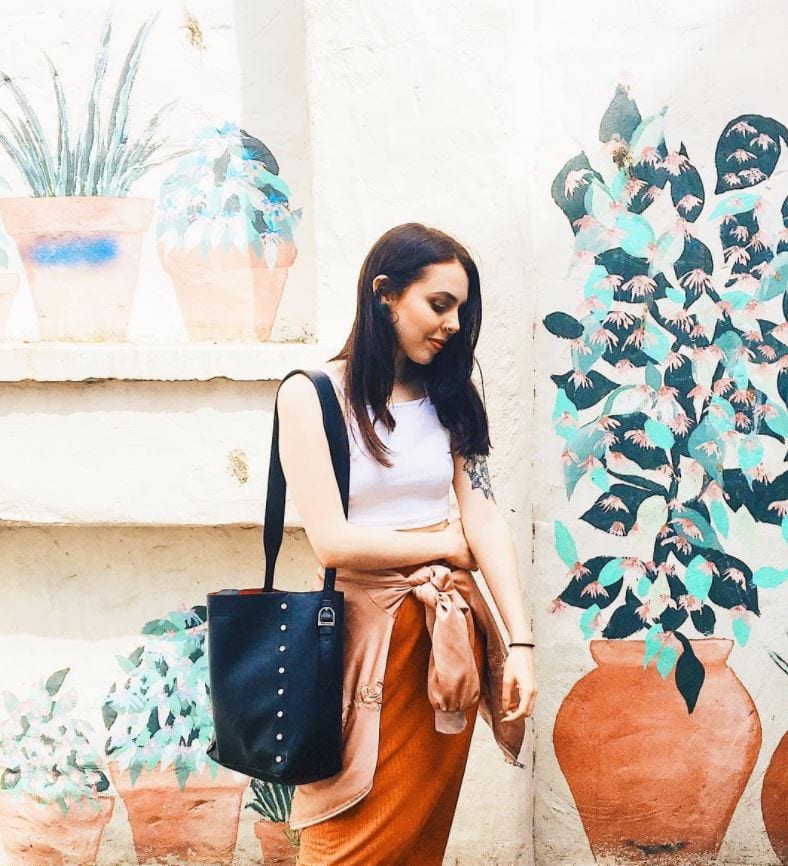 Via
↓ 26 – Orange Skirt Outfit Idea with Black Top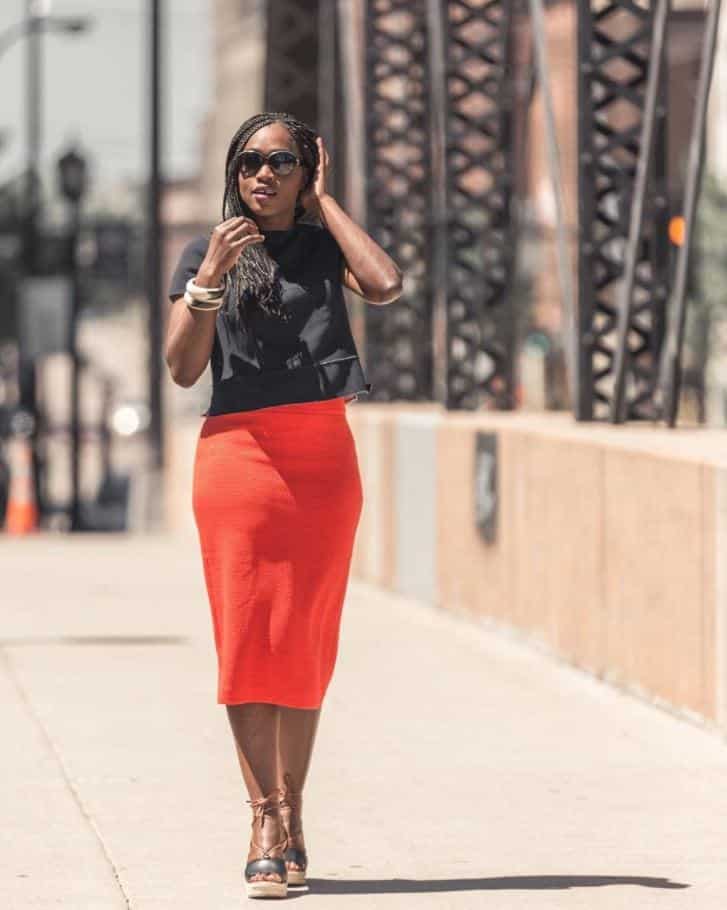 Via
↓ 25 – Orange Skirt and White Top for Fall
Orange skirts can be worn with different types of shirts. For the sporty or hip look go for a graphic shirt with an orange skirt. If you aren't a fan of graphic tees, choose to pair the skirt with a plain top. Throw on a pullover or jacket for boosting the overall style. You can also wear stockings beneath the skirt for making your look all the more fun! Here are 18 Ideal Girls Outfits with White Shirts for Glamorous look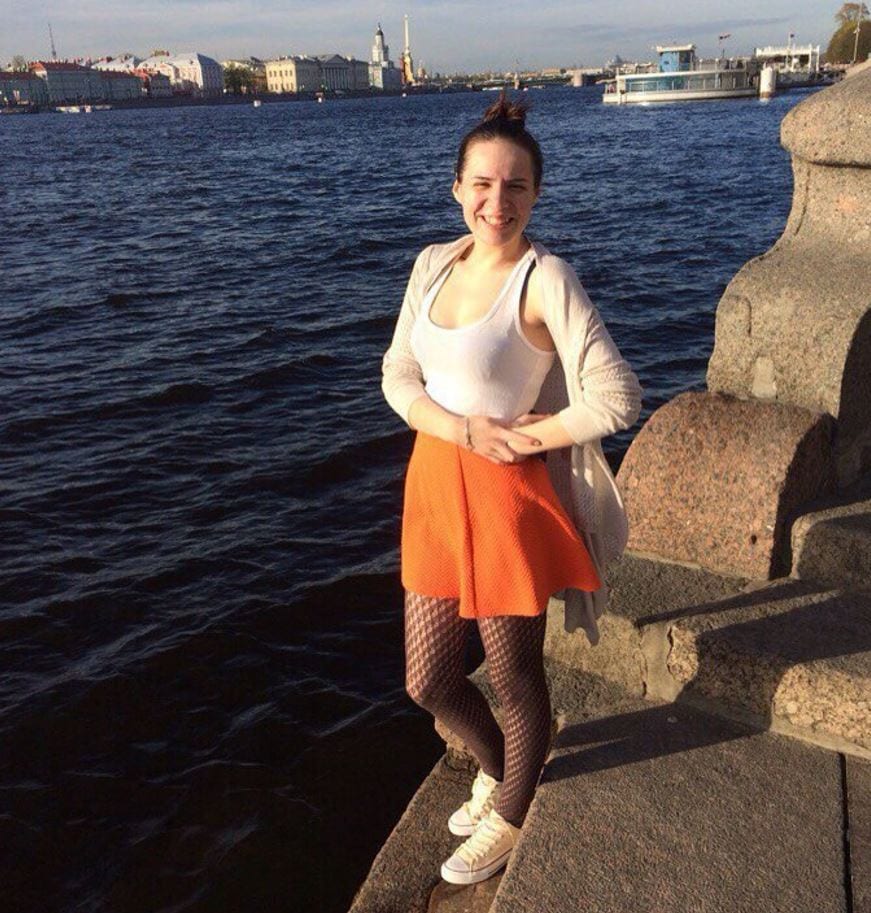 ↓ 24 – Orange Skirt Party Combination
Depending on the shade of the orange skirt you are sporting, you can pair the skirt with different hues. Normally orange goes pretty well with black, white, yellow, grey, pink, peach and navy blue.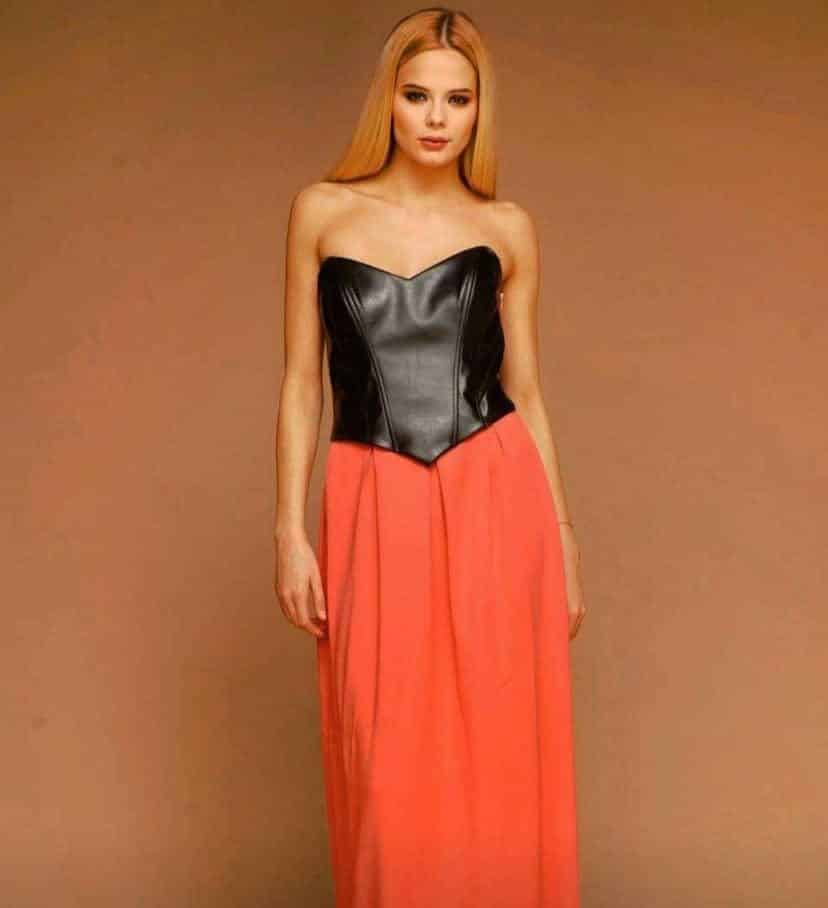 ↓ 23 – Orange High Waisted Skirt
A high waisted orange skirt is bound to make you look amazing. Wear an orange skirt with a strapless top or one with spaghetti straps and have the limelight to yourself. If you're into high waisted outfits, you wouldn't want to miss out these 25 Cute Outfits With High Waisted Shorts For A Chic Look.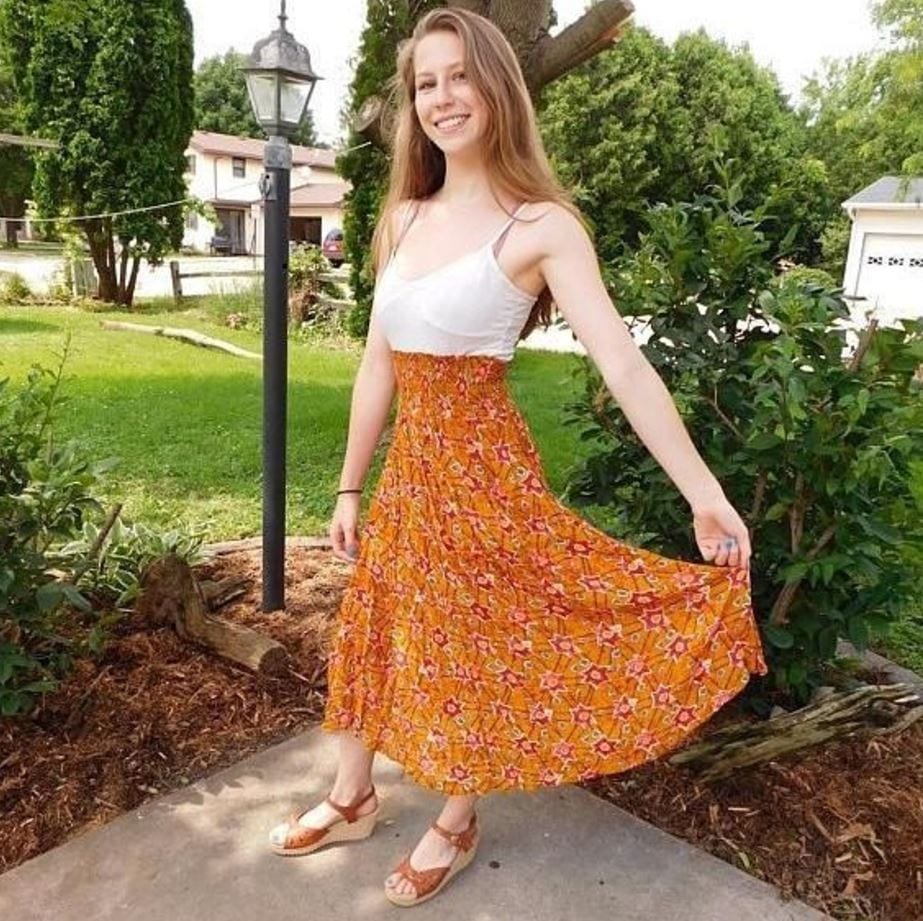 ↓ 22 – Orange Leather Skirt for Winters
Leather skirts for the cool look. You can wear a round neck tee plus a sporty blue jacket thrown on for the cutesy look. Here are some more awesome Ways to Wear Leather Skirts.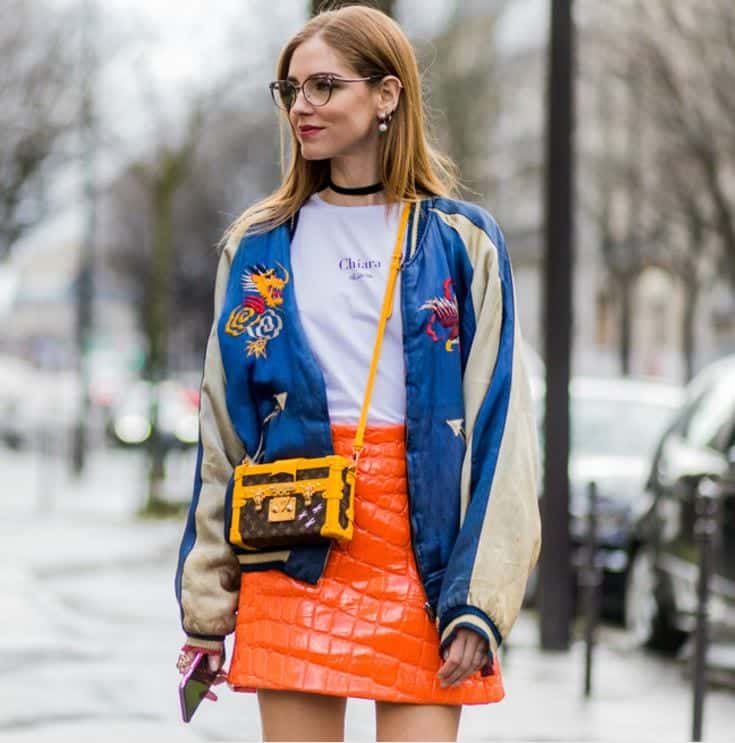 ↓ 21 – Orange Skirt for Plus Size Girls
Don't let your measurements deter you from sporting your favorite color! Wear an orange skirt and look stunningly beautiful.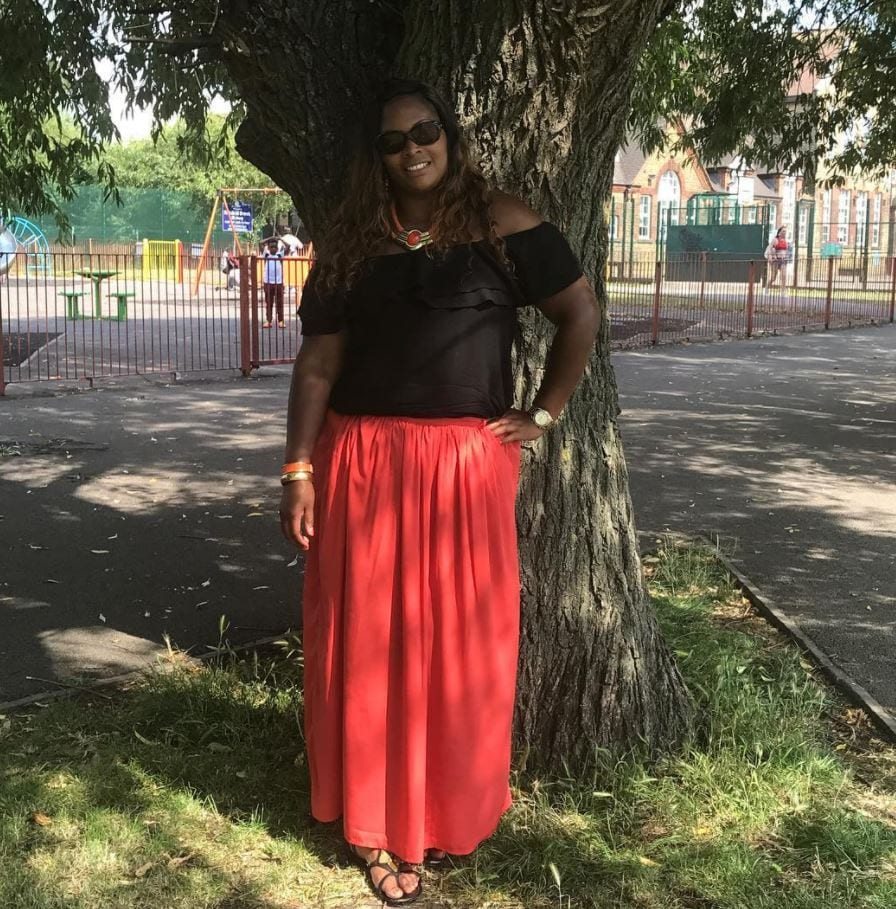 ↓ 20 – Orange Pencil Skirt for Office
For the classy office look, choose to wear an orange pencil with a peacock printed loose shirt. You can also wear a fitted plain button-down shirt. Paired with high heels, the look is elegance at its best. Have a look at these 25 Ways to Wear Pencil Skirts.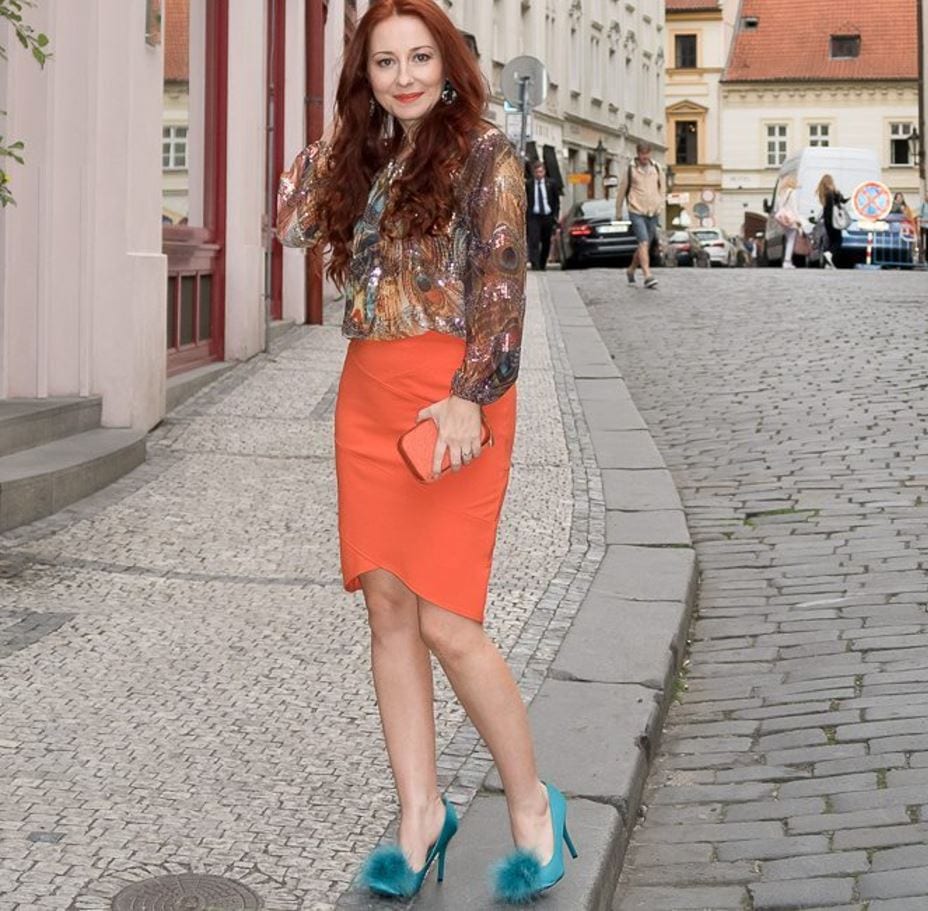 ↓ 19 – Orange Long Skirt with Slit
Wear a floral tee with your slitted orange long skirt for the radiant look. With this perfectly summery vibe, you are sure to capture attention!
↓ 18 – Orange Wrap Skirt Outfit
Wrap skirts are a blend of modern and vintage. Wear an orange one with a white fitted top and a white pullover jacket. Do check out these Stylish Wrap Skirt Outfits.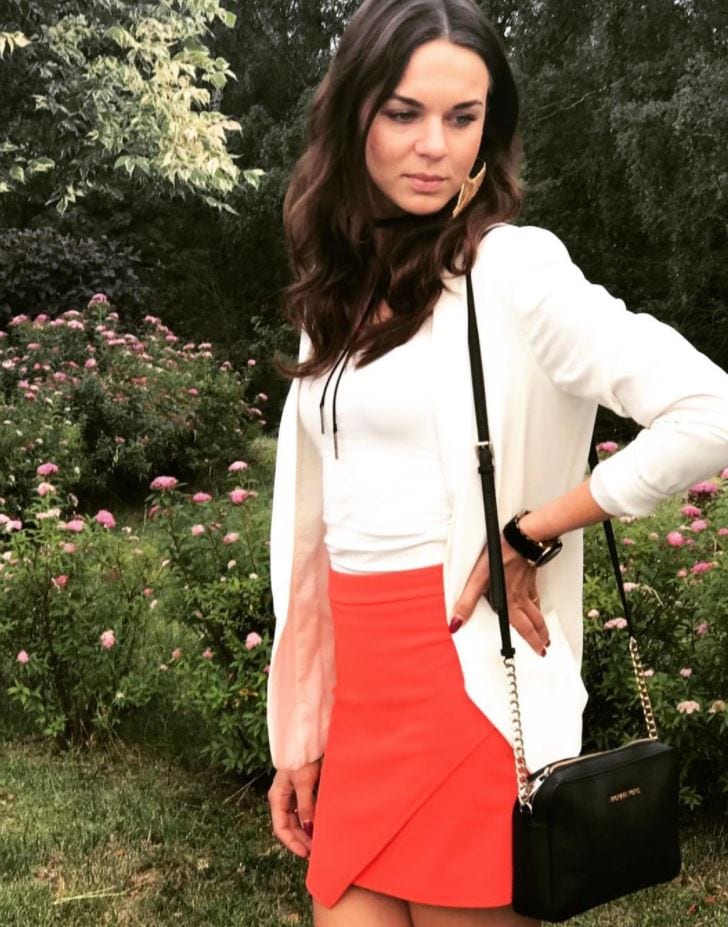 Via
↓ 17 – Orange Mini Skirt for the Park
For the girly look wear an orange mini skirt with a graphic tee and have all the appreciative glances directed your way.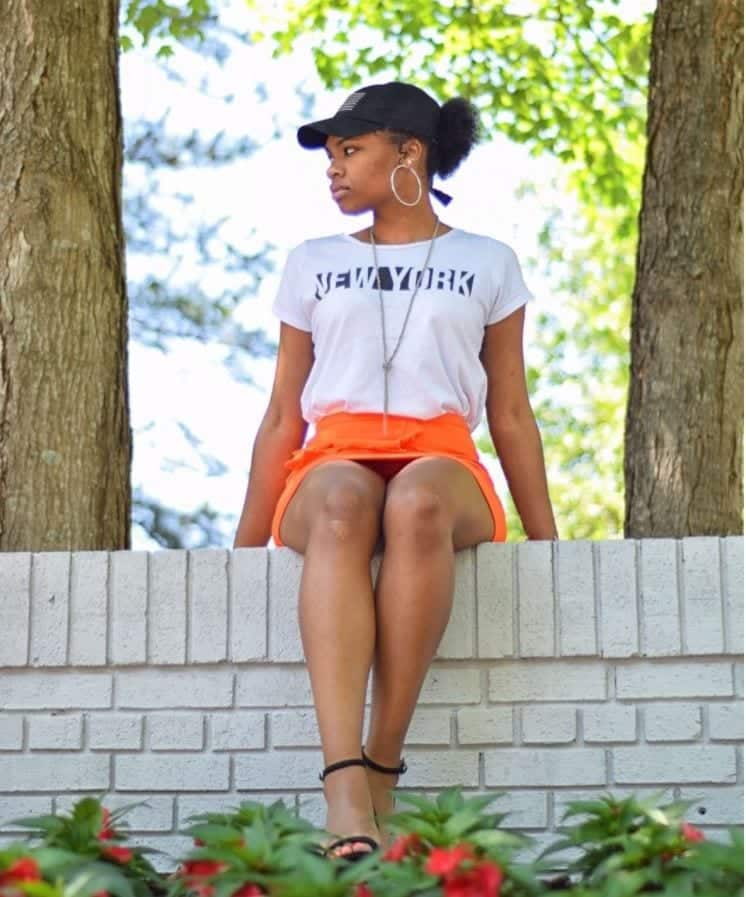 ↓ 16 – Orange Ruffle Skirt for Girls Night Out
For the princess look, wear an orange ruffle skirt with a lace top and seize hearts. Also, have a look at these cutest Outfits with Ruffle Tops.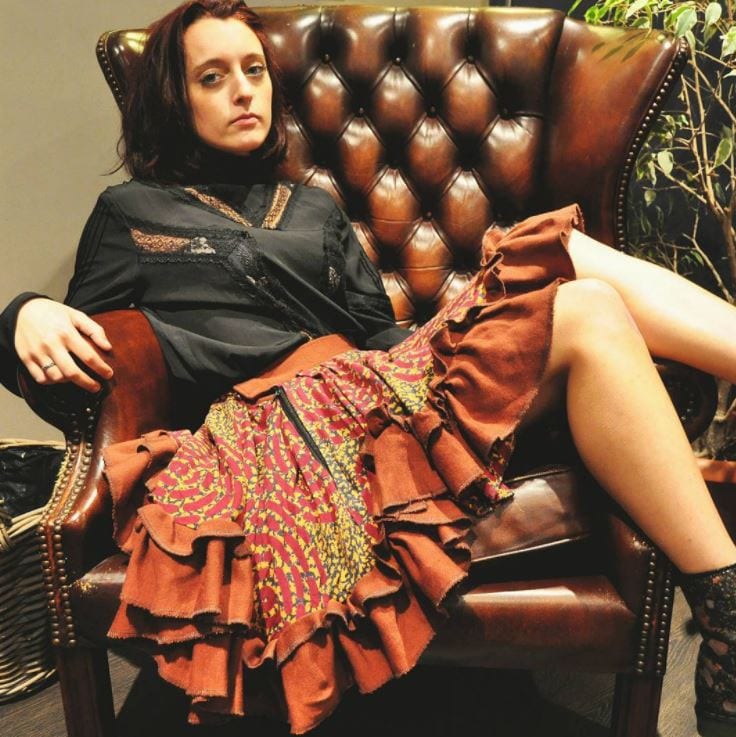 ↓ 15 – Orange A-Line Skirt
For the sober yet fun look, wear an orange A-line skirt with a plain or printed tee.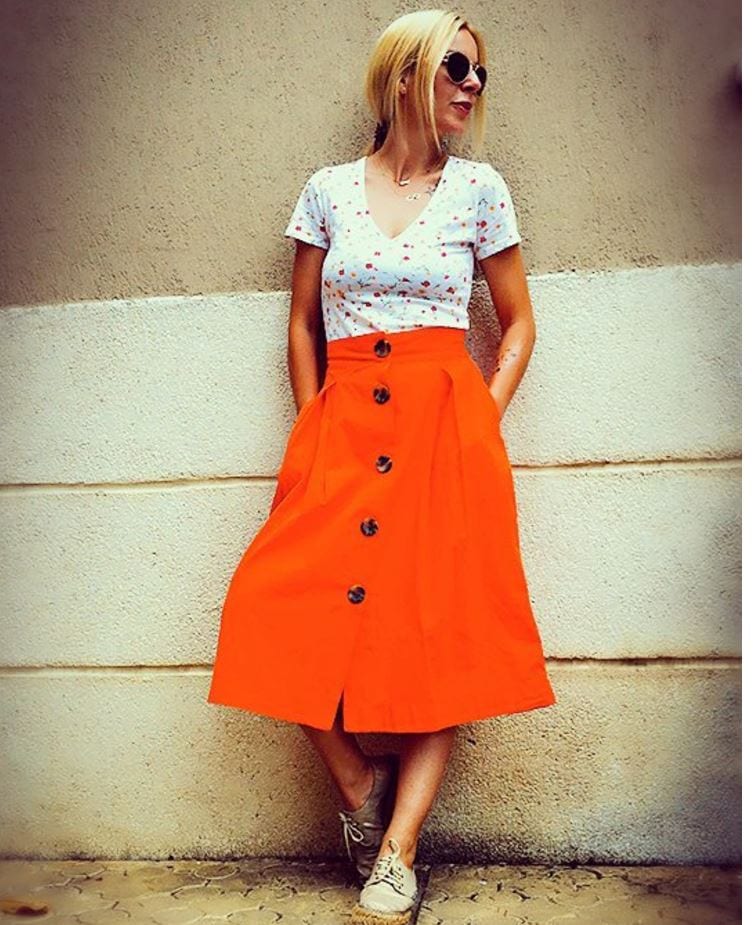 ↓ 14 – How to Wear an Orange Sheer Skirt
If you are aiming for the serene look, wear a sheer orange skirt with a loose white top. Pointer: This would make for the perfect travel outfit. Gp sheer like a pro with these 30 Ideas on How to Wear Sheer Outfits.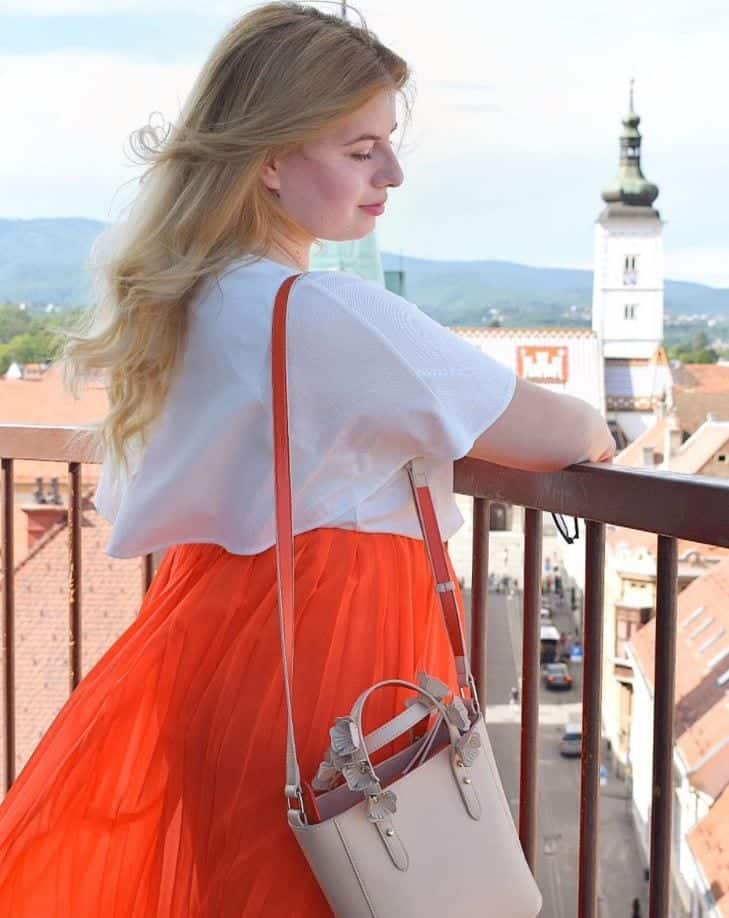 ↓ 13 – Orange High Low Skirt
High low skirts never fail to look snazzy. Wear an orange one with a simple crop top and flats for footwear.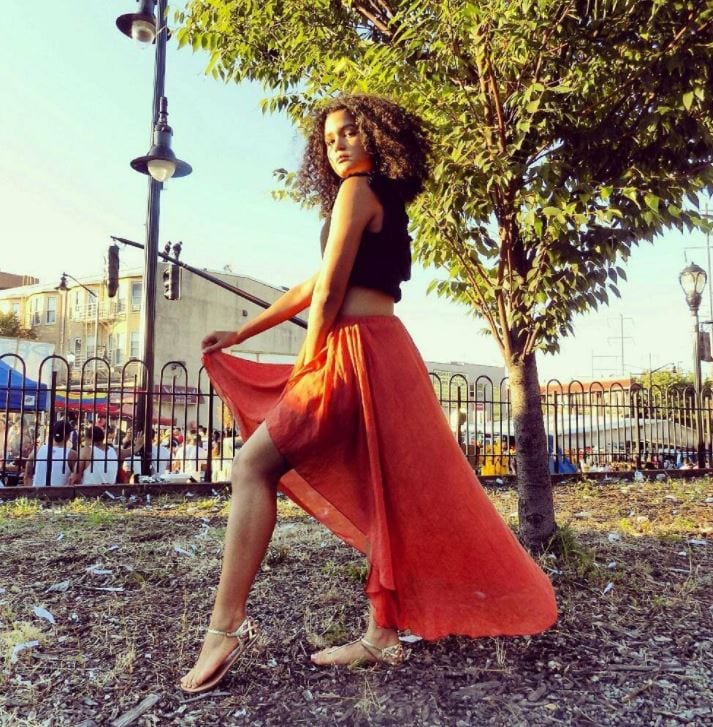 Via
↓ 12 – Orange Midi Skirt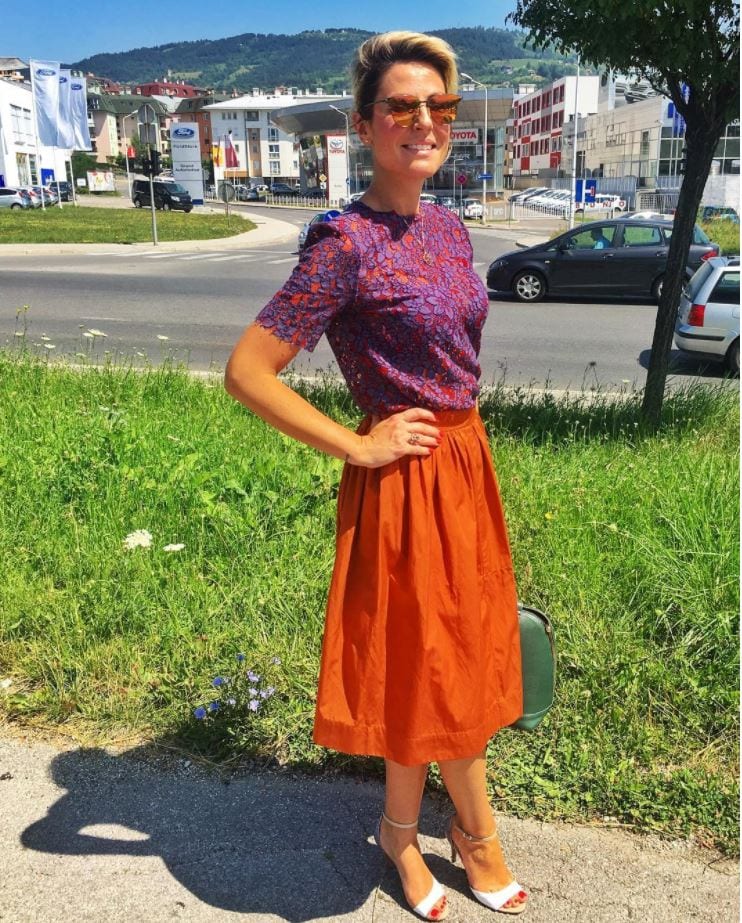 ↓ 11 – Orange Skater Skirt
For the chic look, wear an orange skater skirt with a white tee. Here are 35 Ideas To Wear Skirts To School.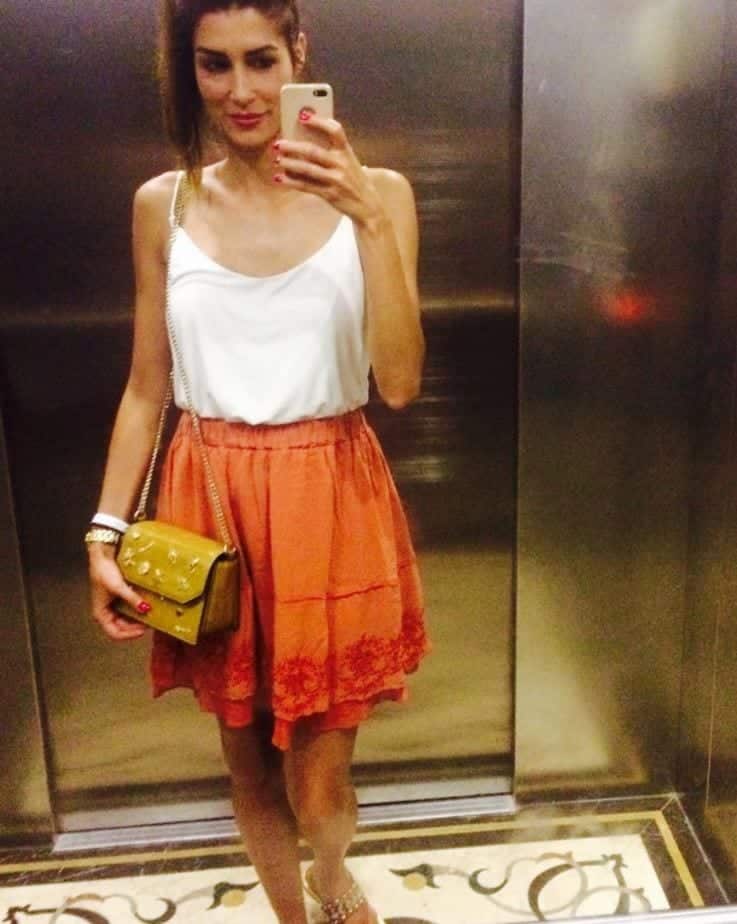 Via
↓ 10 – Orange Bandage Skirt
Wear a bandage skirt with a dress shirt for the refreshing look.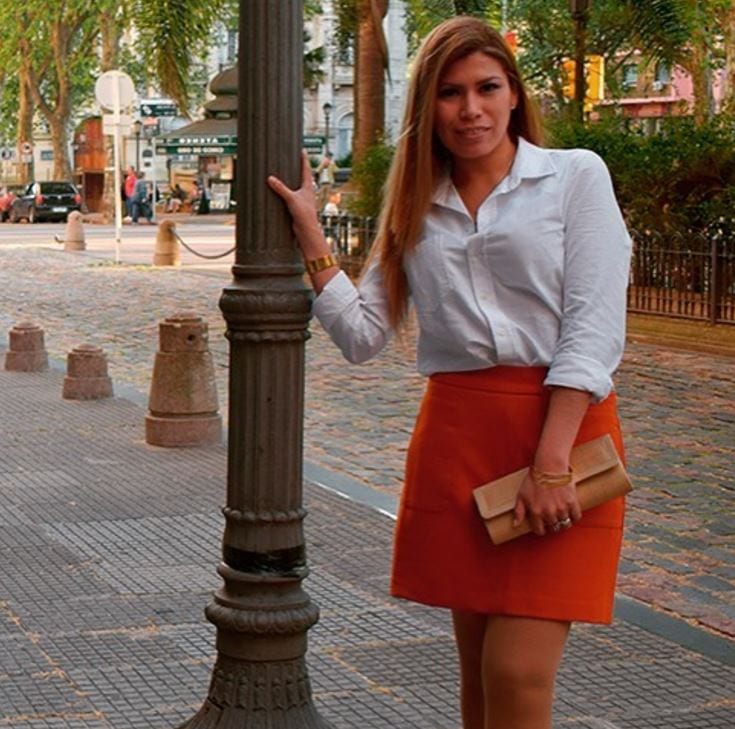 ↓ 9 – Orange Lace Skirt
Lace looks gorgeous and delicate. Wear a lace orange skirt with a black tight top and breeze through the day.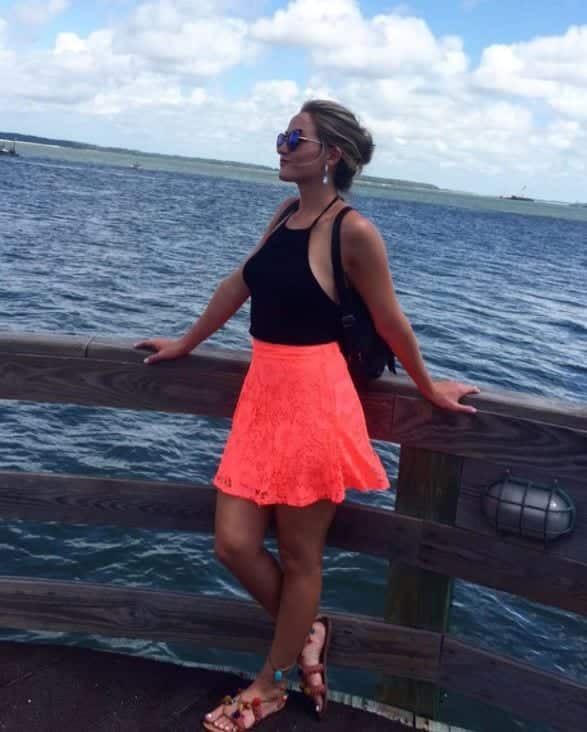 ↓ 8 – Orange Pleated Skirt
For the modern look, wear a pleated orange skirt with a deep blue top. You are bound to gain praises. Here are 23 Ideas How to Wear Pleated Skirts.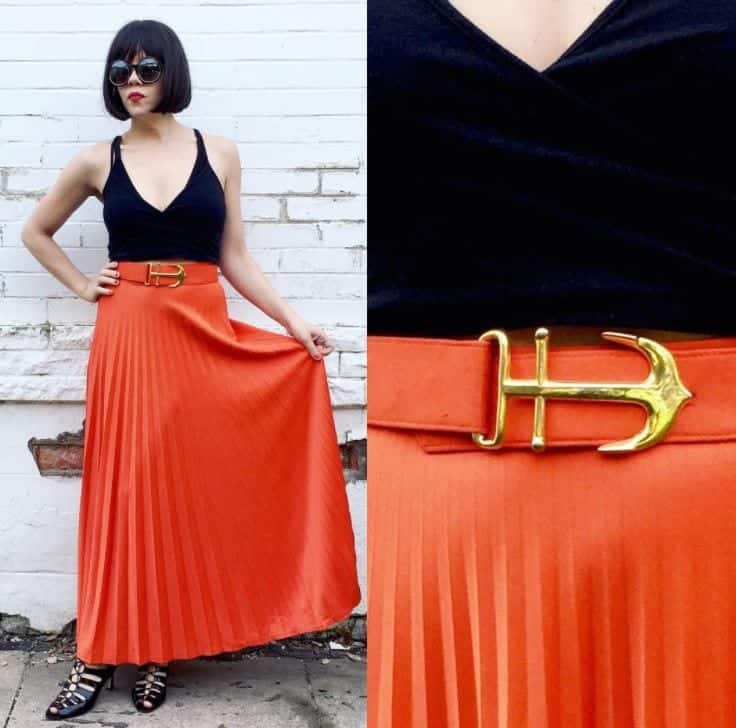 ↓ 7 – Red Orange Skirt
Look like a fashionista in a red-orange skirt outfit.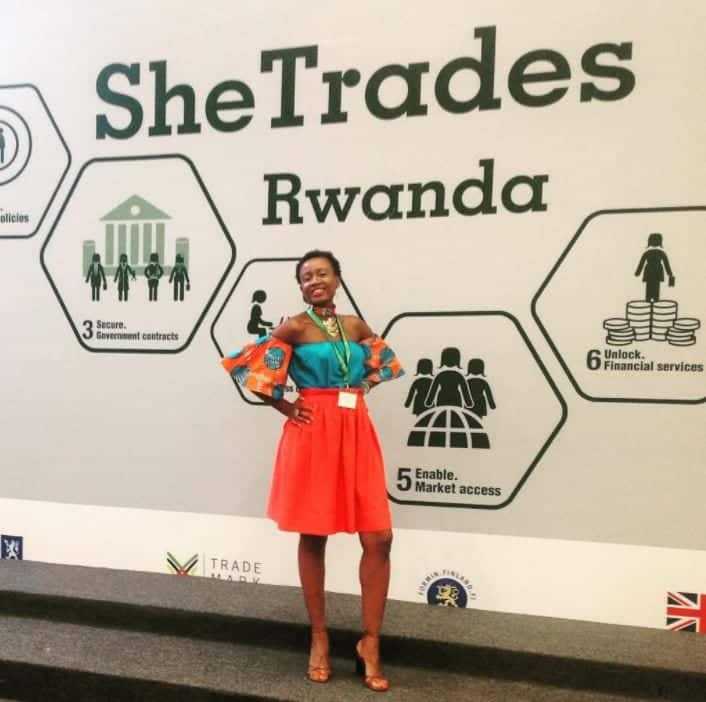 ↓ 6 – Burnt Orange Skirt
Via
↓ 5 – Rust Orange Skirt
For the gypsy look, wear a rust orange skirt with a lace top. You will definitely inspire lots of ladies.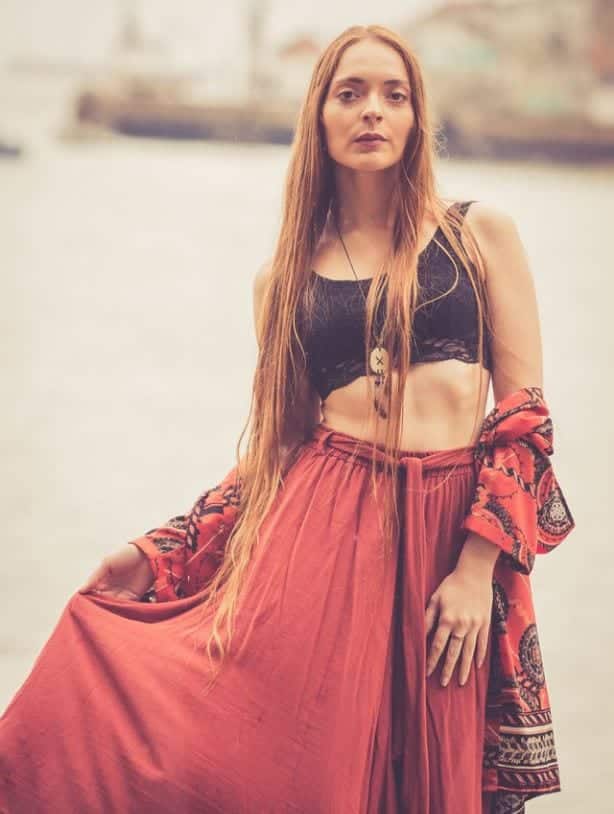 ↓ 4 – Light Orange Skirt
Light orange for the chilly days. Wear a light orange skirt with a white or sky blue top for the stylish look. Finish the look with a pair of high heels and ta-da! You are ready for the day.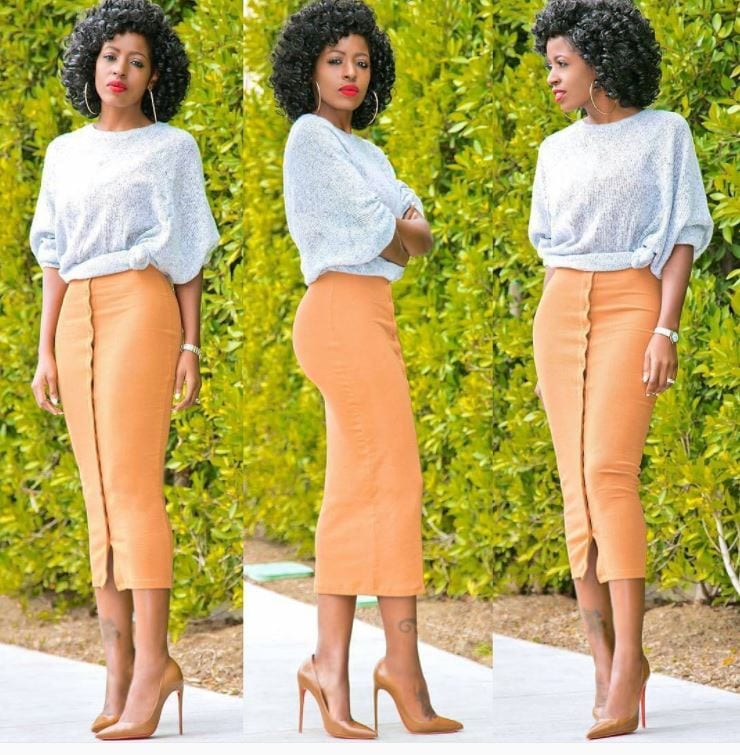 Via
↓ 3 – Bright Orange Skirt for Vacations
For the warmer day's adventures, the colorful look will be awesome. Here are 20 Cute Summer Travelling Outfits for Women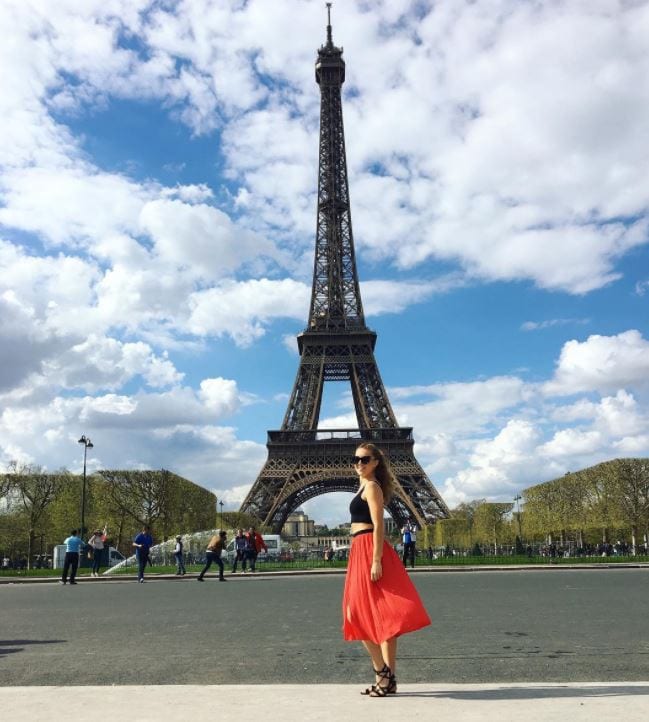 ↓ 2 – Party Outfit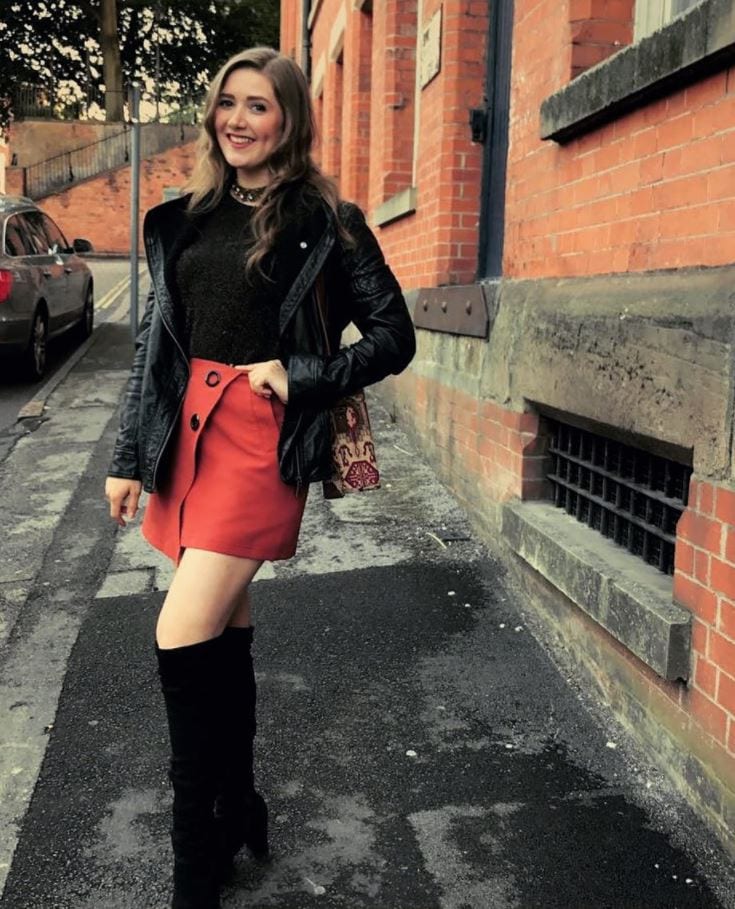 ↓ 1 – Casual Outfit
Hanging out with pals or going grocery shopping? Don't wear typical attire, go for an orange skirt outfit instead. Keep the look simple and snazzy.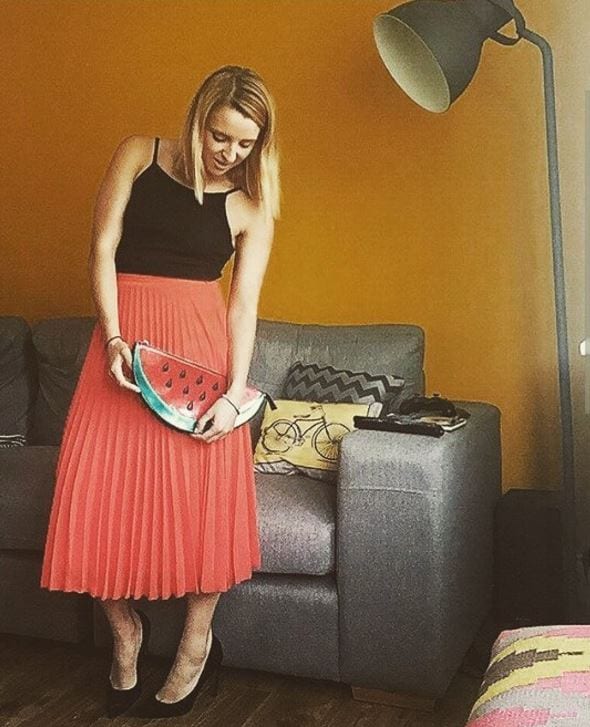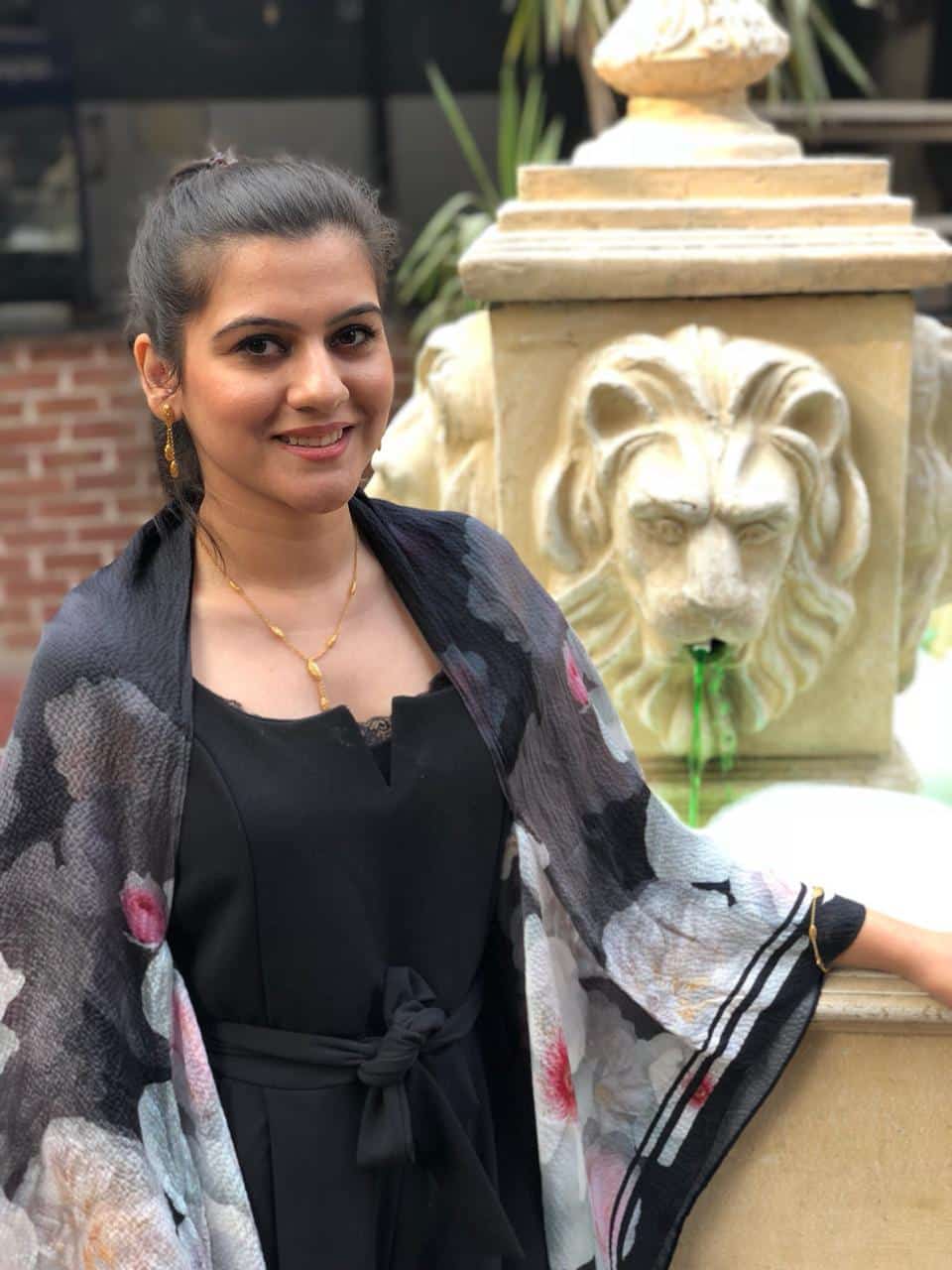 A content writer by the day and a reader by the night – two things that she loves the most. When Zoona isn't writing, she'll either be thinking of what to bake next or where to travel next. When it comes to writing, she has always been a storyteller and one of her short stories was published in 2014 in the Oxford University Press's anthology of contemporary short stories, I'll Find My Way.  Her love for fiction writing also drove her to complete a short course on "How Writers Write Fiction," at The University of Iowa. Her other interests include binge-watching Netflix or online gaming.