Outfit Ideas to Wear with Yellow Skirt. Thinking of wearing a different color this time? Go for yellow. It comes in several shades, so you get to choose whichever you like best. Among all the brighter hues, yellow looks the most snazzy because of how it catches the eye but doesn't look unpleasant by being too striking. It looks pretty and unique and goes with many colors.
Since it is summer time, this color is in vogue as well. Yellow goes with all the pinks, tans, greens and blues. It looks perfect with even black, white and gray. It is unlike other colors that go with only selected tones. Want to learn how to style it in the most snazzy ways? You are at the right place! Here is all that you need to know about it.
What to Wear with a Yellow Skirt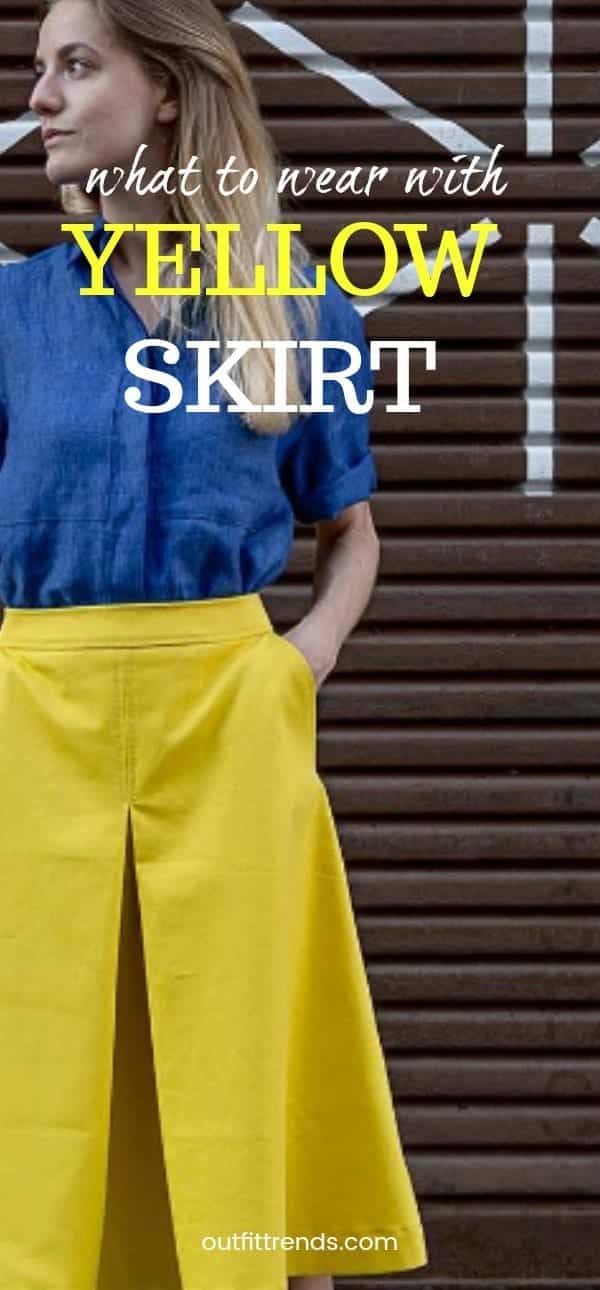 Here are some basics to light your path:
Be daunting and experiment with different, unique color combos.
Yellow skirt, shirt of one color, heels of another with matching accessories for the classiest look.
Bright yellow for spring and summers, faded for winters.
Keep the outfit nifty and well-ironed. Crinkle is prominent and looks unfashionable especially on vibrant hues.
↓ 27 – Yellow A-line Skirt Outfit
A-line skirts look both decent and trendy. If you are going for an outing with your pals and want to incorporate a yellow a-line skirt in your outfit, you are sure to make a style statement. The vibrant hued skirt would look ideal with a button down plaid shirt. Blue should be your go-to color for it is one that never goes wrong with yellow. Keep your hair untied and let it look gorgeous by styling it with a straightener or curler. Add accessories for more fun. Wear hoop earings and last but not the least, step into a pair of cobalt blue sandals. Also have a look at these Asymmetrical Skirt Outfits for more styling ideas on wearing A-line skirts.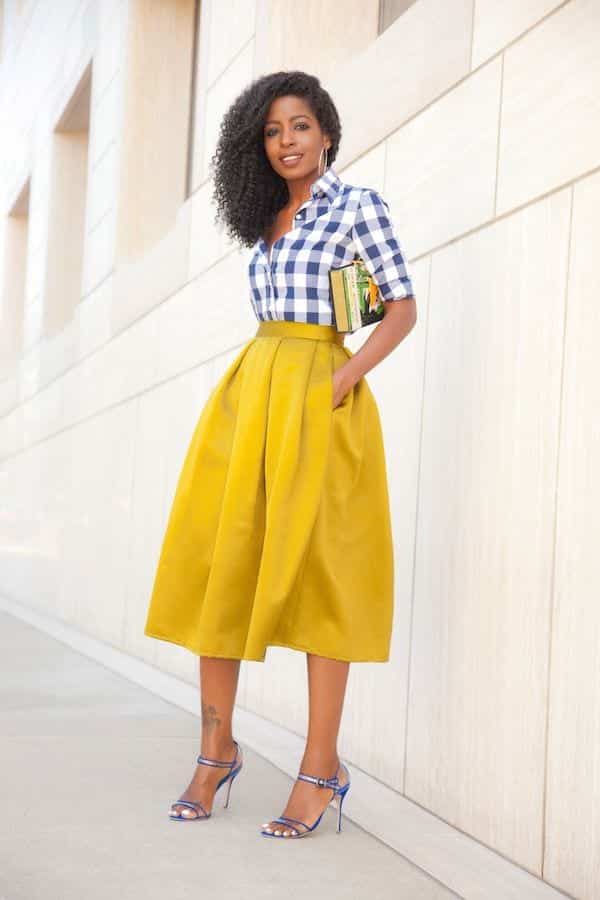 ↓ 26 – Yellow Sheer Skirt Outfit
If you are looking for a more hip outfit, go for a sheer yellow skirt with a dual toned crop top. You can go for a black and white classy top or you can choose to wear a royal blue one. Either way the look is stunning. Tie your hair into a bun on the top of your head or go for the traditional look of untied, unrestrained hair. Put on a red or shocking pink lipstick with matching blush to finish off the look. You can throw on a white jacket as well if you feel like it. A crossbody bag would look fabulous with this outfit. Here are some of the best Outfits with Sheer Skirts.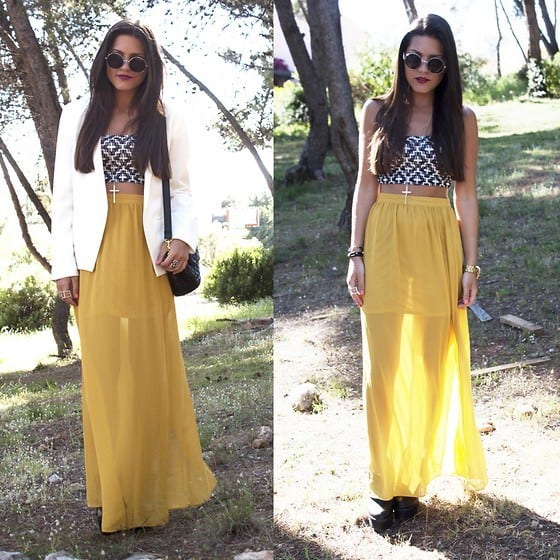 ↓ 25 – Yellow Long Skirt Outfit
Wear a long and flowy skirt for a glamorous look. Put on a printed shirt over your long yellow skirt. Wear a low-sitting neck piece for taking the notch on style up. Tiny studs would accompany the heavy neck piece in an elegant way. Dab on nude makeup for an overall touch of sophistication.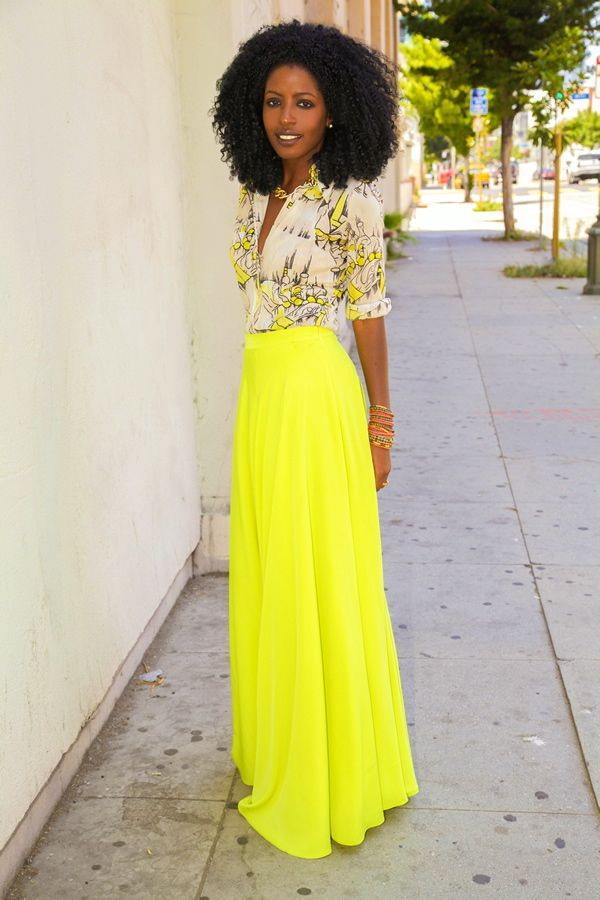 ↓ 24 – Yellow High Low Skirt Outfit
The cool and fresh way to wear the yellow high and low skirt is by keeping it casual. Throw on a tee, tie your hair into a pony tail and put on your sneakers. You can wear a watch and studs for enhancing the look. Keep it neat with light pink makeup. That's it; you're good to go for the day! Don't miss out these Chic Ways to Wear Yellow outfits.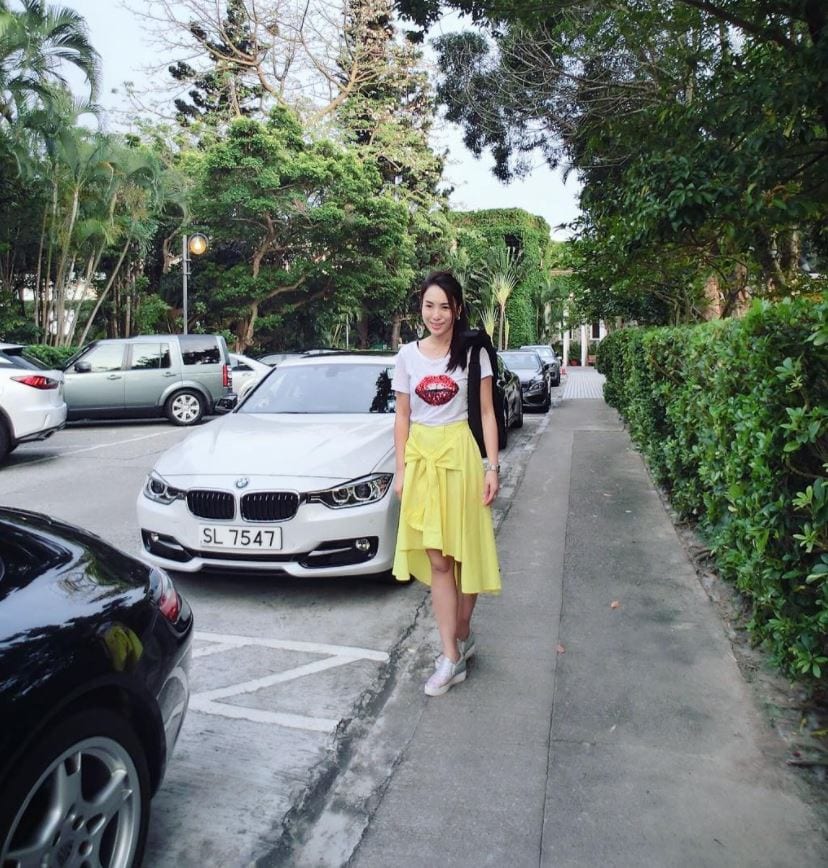 ↓ 23 – Yellow Maxi Skirt Outfit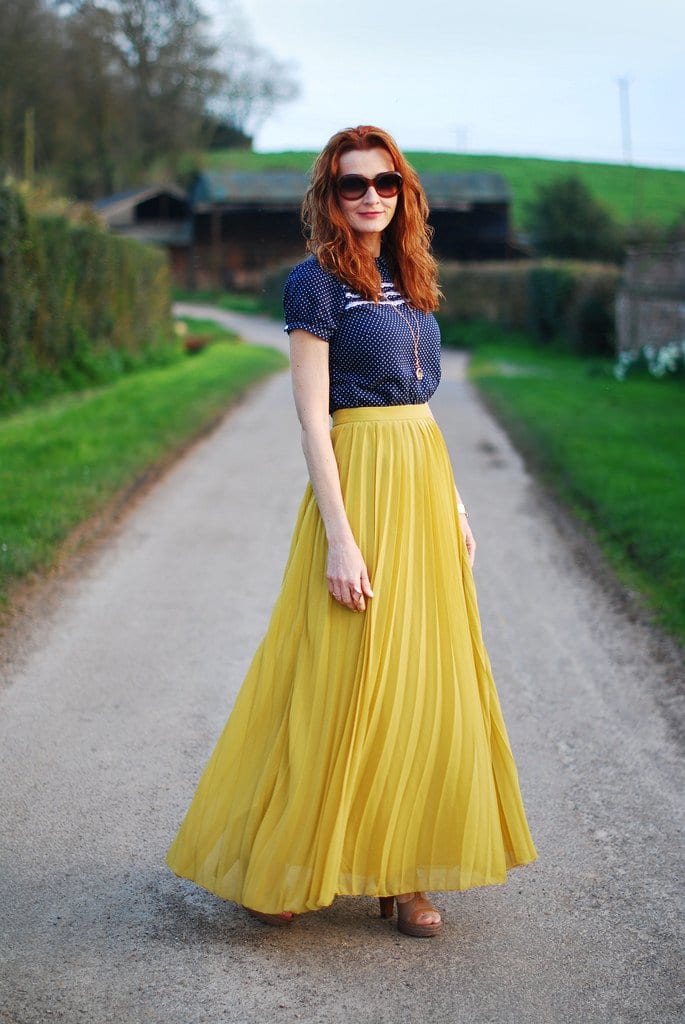 Via
↓ 22 – Yellow Mini Skirt Outfit
Wear your yellow mini skirt with a printed and dull toned butterfly shirt. Wrist bands in one arm and a watch in the other. Pumps would do as footwear. Here are 15 Cute Ways to Wear Mini skirts.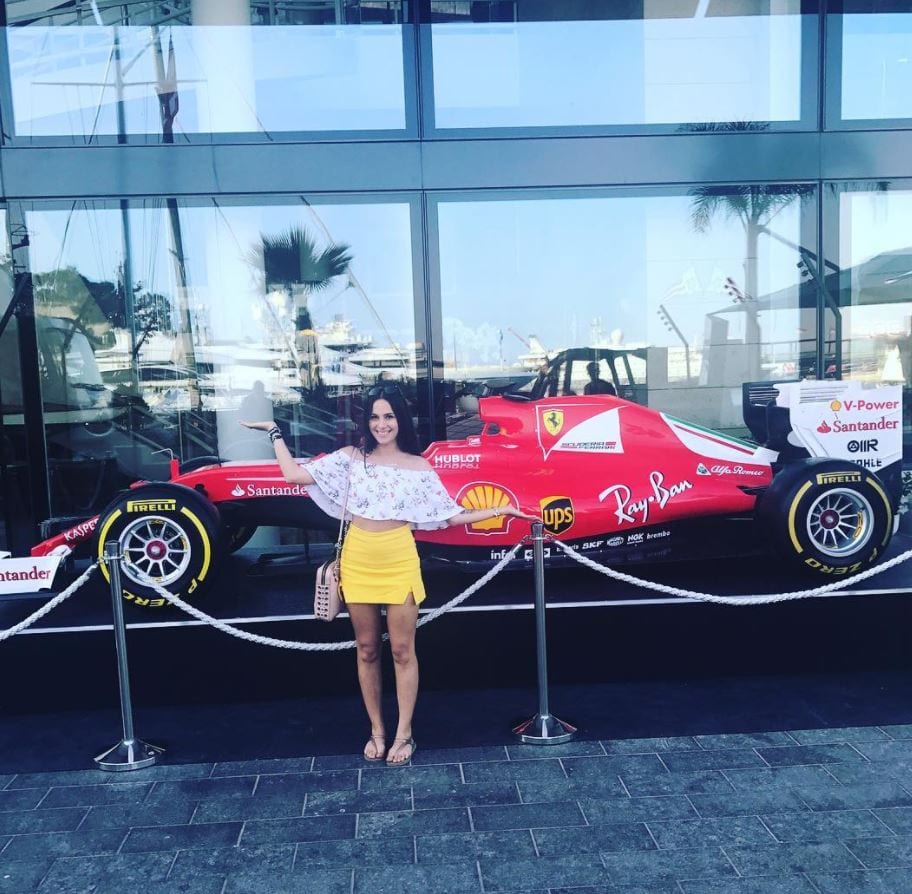 Via
↓ 21 -Yellow Chiffon Skirt Outfit
Peach makeup, lace top, golden jewellery, straight hair and a yellow chiffon skirt together make the classic look that speaks volumes despite not being too loud.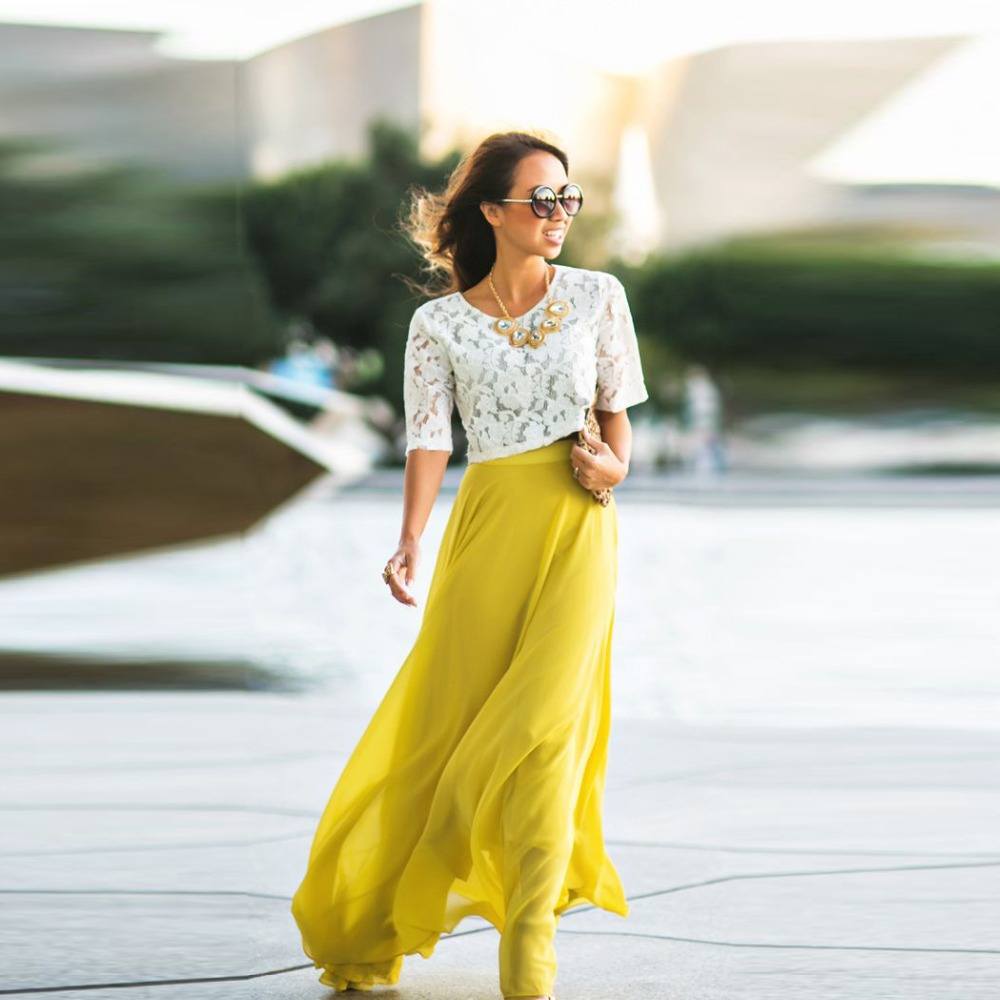 ↓ 20 – Yellow Midi Skirt Outfit
For a vivacious look, wear a vibrant colored floral top with a mint green neck piece. Color your hair blorange or let it stay natural. Style it however you prefer. A bright yellow midi skirt and platform shoes would do magically. Sketch on black liner, put on pink lip balm and look like a diva! RECOMMENDED: Midi skirts outfits-16 Cute Outfits To Wear With Midi Skirts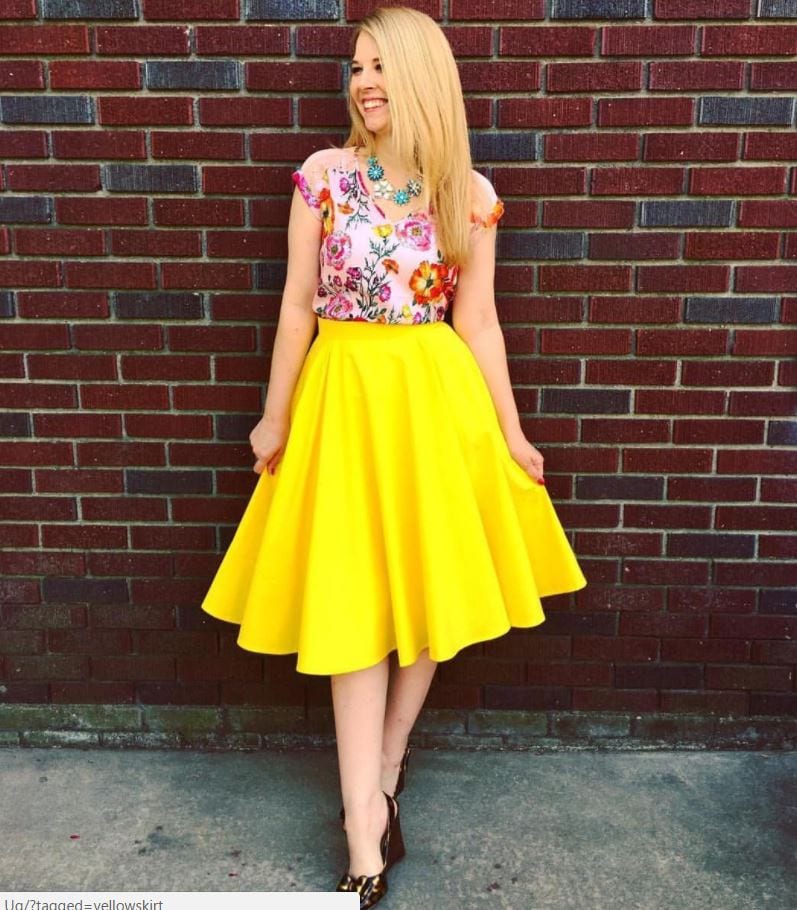 ↓ 19 – Yellow Skater Skirt Outfit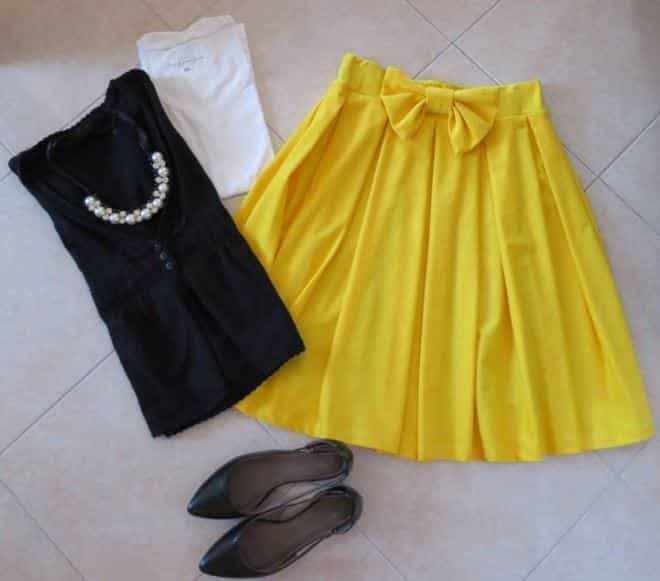 ↓ 18 – Yellow Pencil Skirt Outfit
Pencil skirts look very graceful if you carry them with confidence and sass. Slip into a yellow one and throw on a peach or tea pink top. Keep the makeup minimal and waltz through the day in cheetah print stilettos! Here are some of the best Outfits with Pencil Skirts that you need to try this year.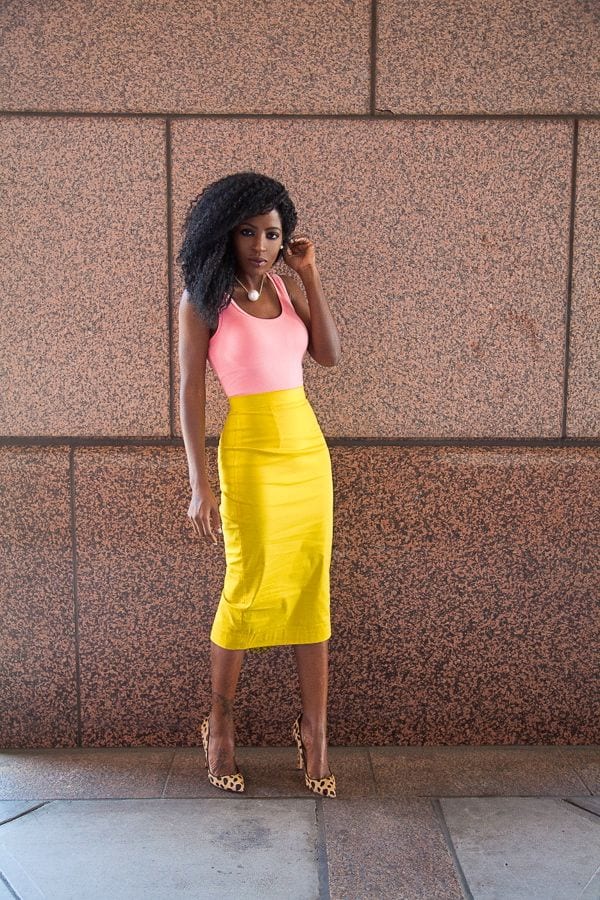 ↓ 17 – Yellow High Waisted Skirt Outfit
Wear a lace off-the-shoulders top with a high waisted yellow skirt. Wear comfy shoes and make sure the make up is light.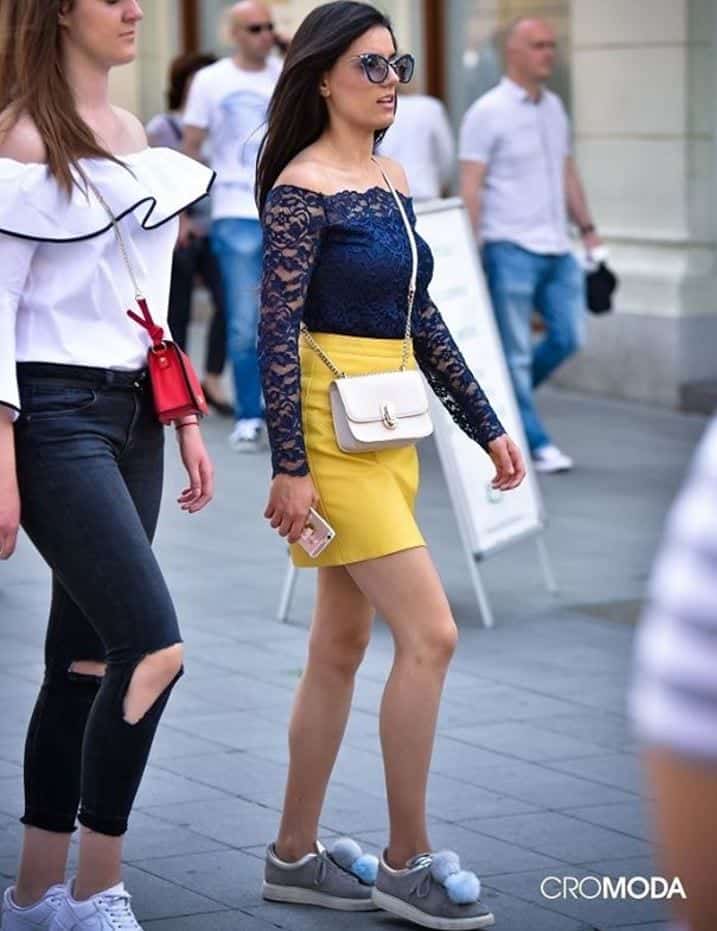 ↓ 16 – Yellow Tulle Skirt Outfit
For the girly look, wear a denim shirt with a yellow tulle skirt. Brighten the look with a shocking pink lip color and wear the same color's heels. Curl your hair for extra style. Here's a complete guide on How to Wear Tulle Skirt.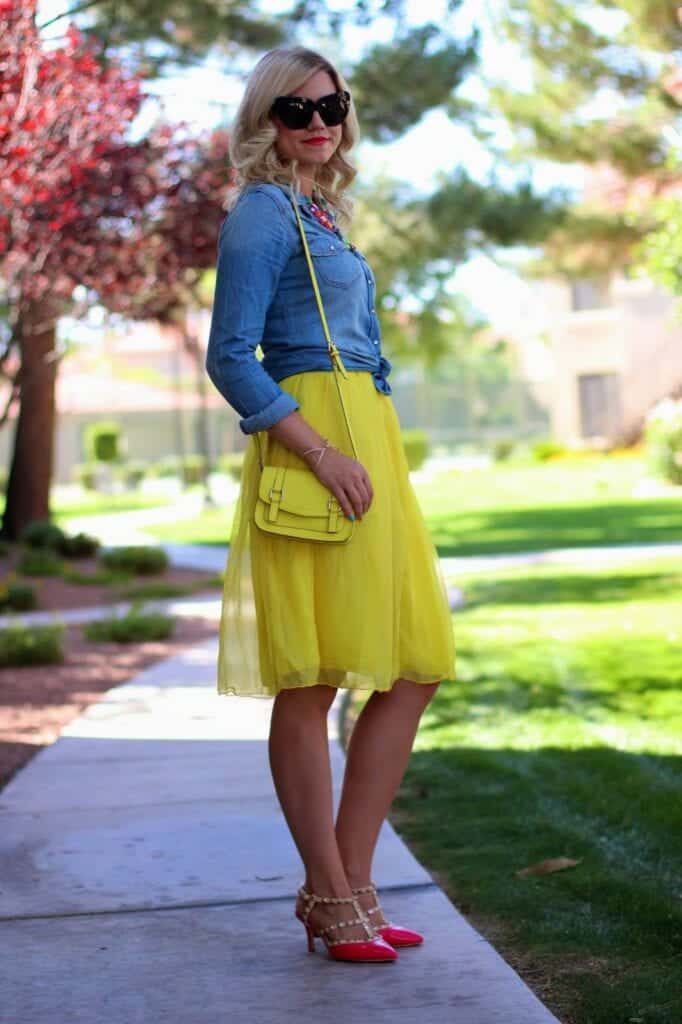 ↓ 15 – Yellow Bandage Skirt Outfit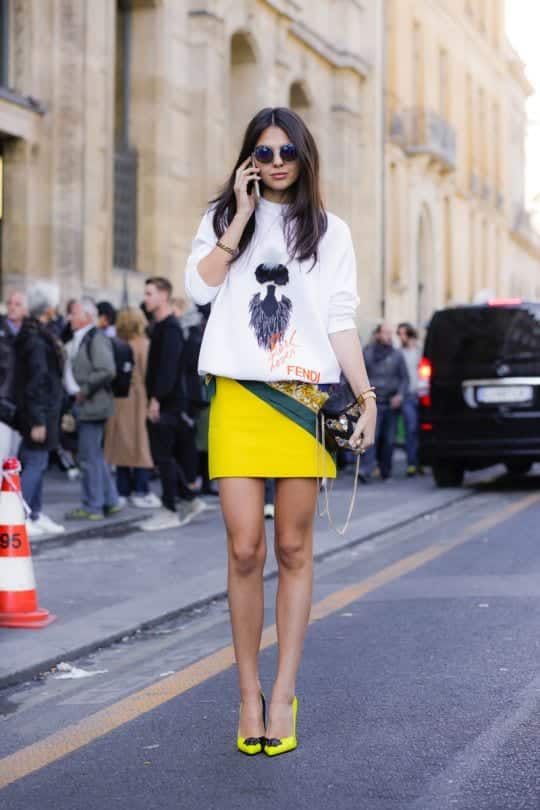 ↓ 14 – Color Combinations with Yellow Skirt
Yellow is a welcoming color. You can combine it with many color options such as turquoise, navy blue, peach, bright blue and shocking pink. You can even make blends of more than two colors. With yellow, you get to be fearless!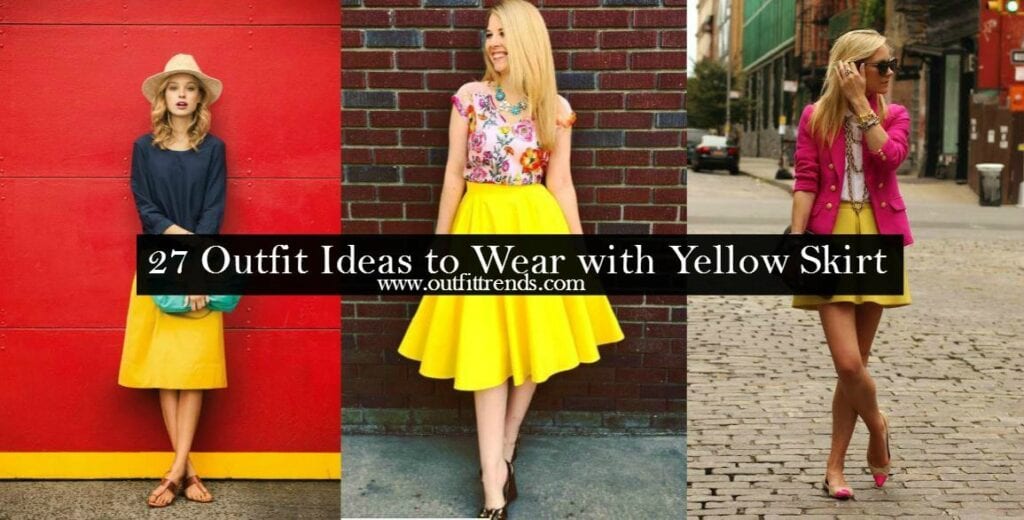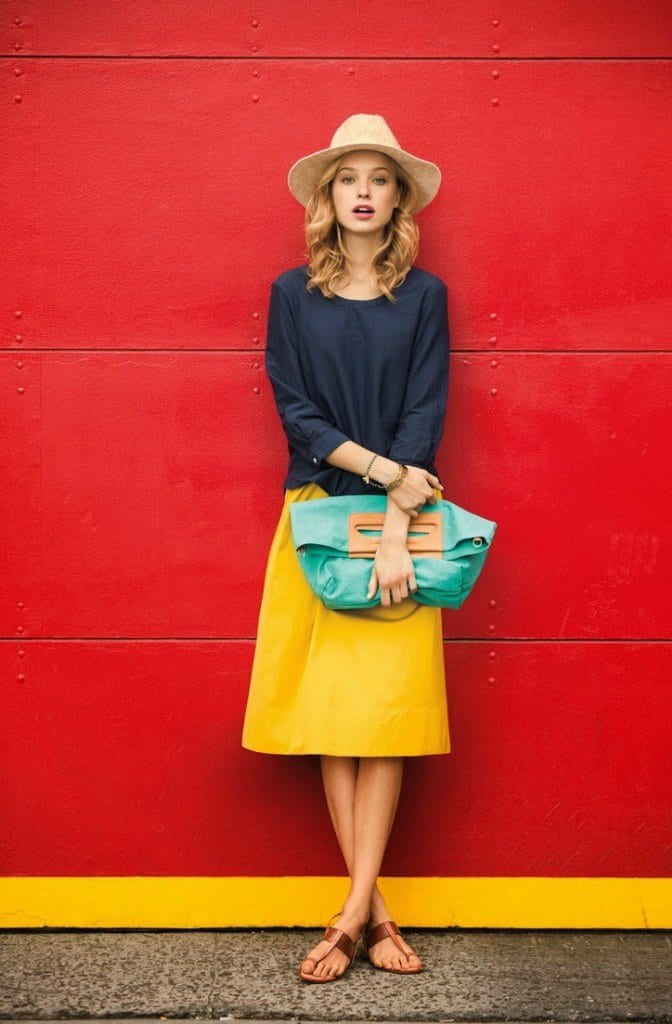 ↓ 13 – Casual Outfit with a Yellow Skirt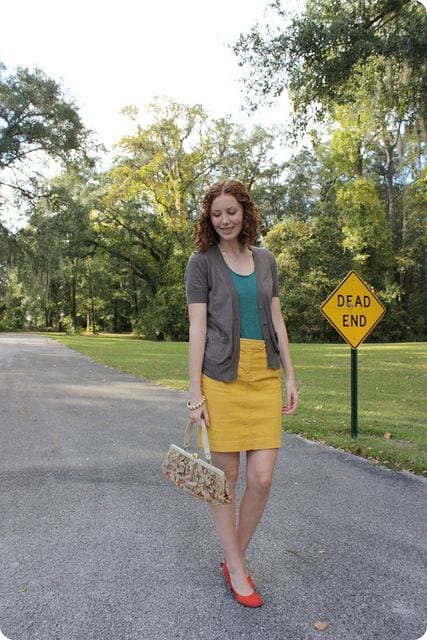 ↓ 12 – Work Outfit
White blazer, white dress shirt with a yellow pencil skirt for the ideal workplace look. Leave your hair in waves or make a hair bun. A low side pony tail would also do. Throw on a scarf for boosting the look and wear stilettos for some additional gorgeousness. If you want to look sober instead of voguish, opt for pumps. Light makeup would suit the office environment. Also have a look at these fabulous Cobalt Blue Skirt Outfits.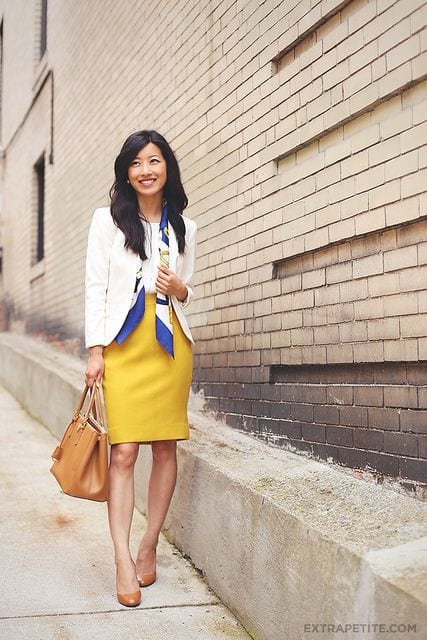 ↓ 11 – Party Outfit
Want to slay at the party next door in a yellow skirt? Throw on a fun cheetah print top and paint your cheeks and lips red!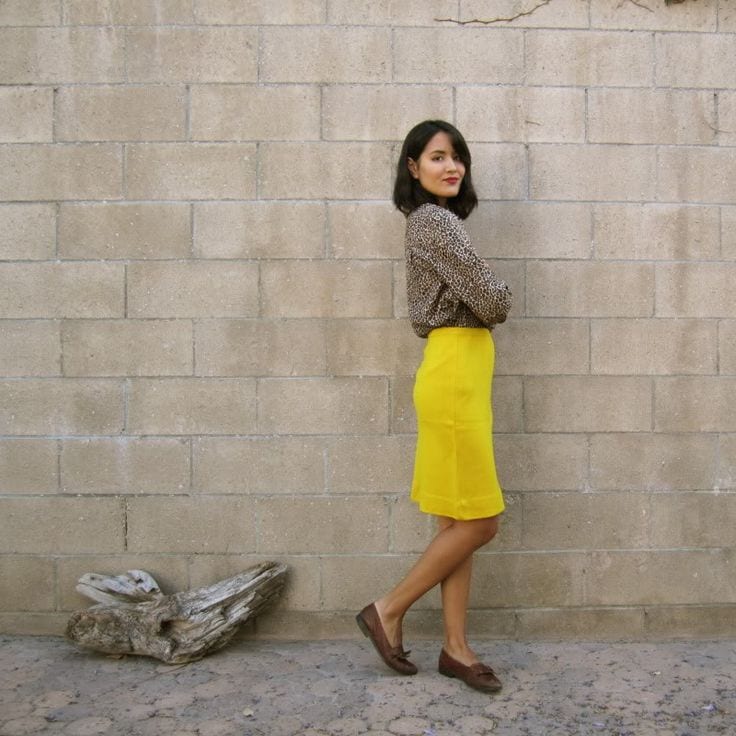 ↓ 10 – Vintage Outfit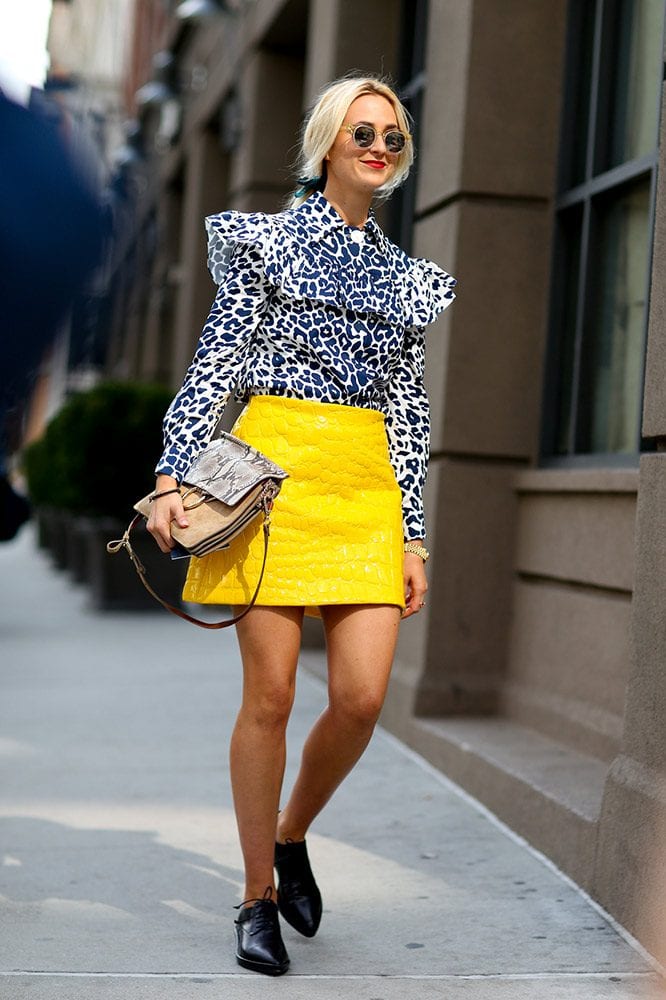 ↓ 9 – Funky Outfit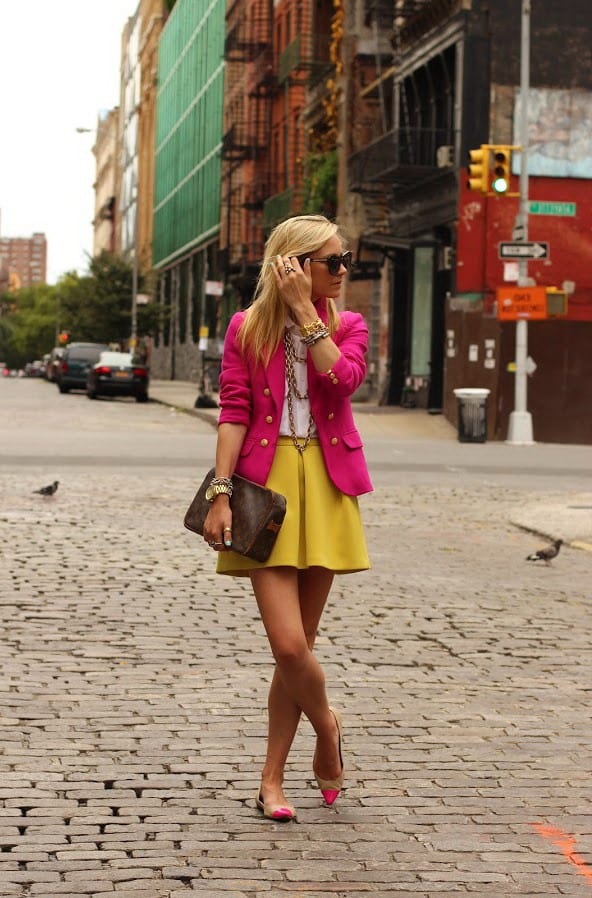 ↓ 8 – Yellow Pleated Skirt Outfit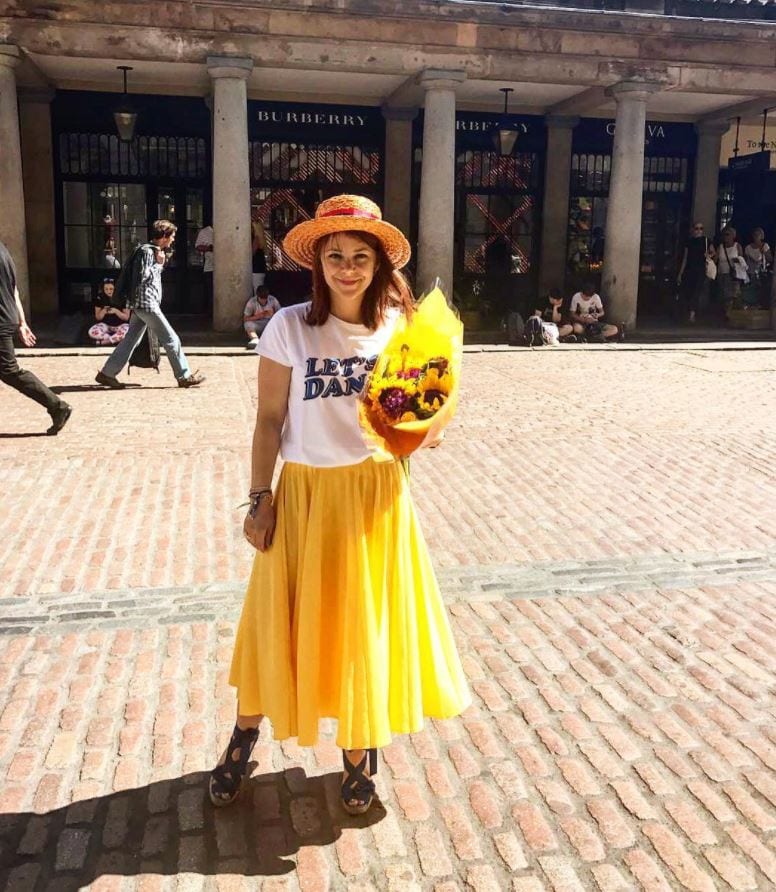 ↓ 7 – Yellow Lace Skirt Outfit
Black top, black leather jacket with a pencil lace skirt that's vibrant yellow for the look of a diva! Don't miss out these 20 Cute Lace up Dresses That are Trending These Days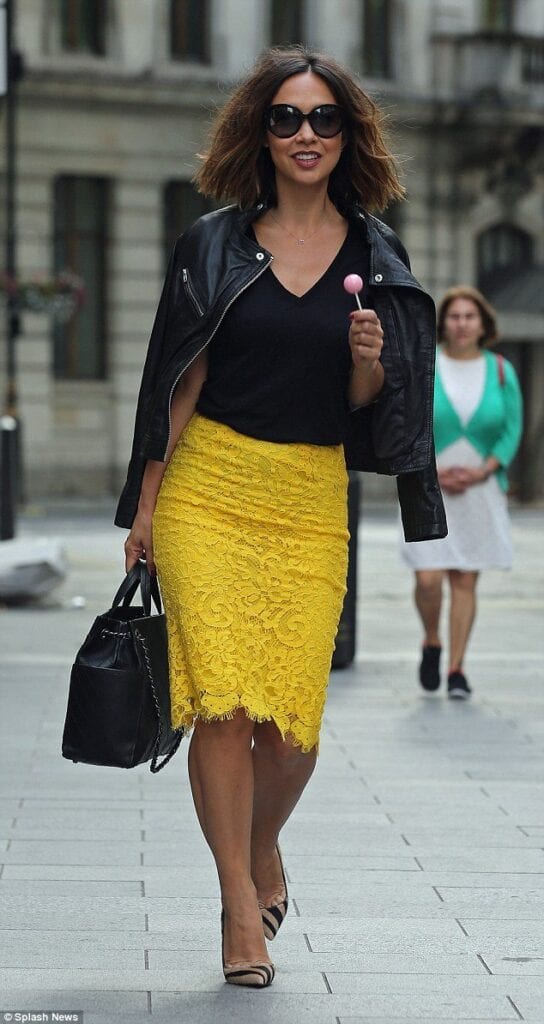 Via
↓ 6 – Celebrity Style
Turn heads like Taylor Swift never fails to do!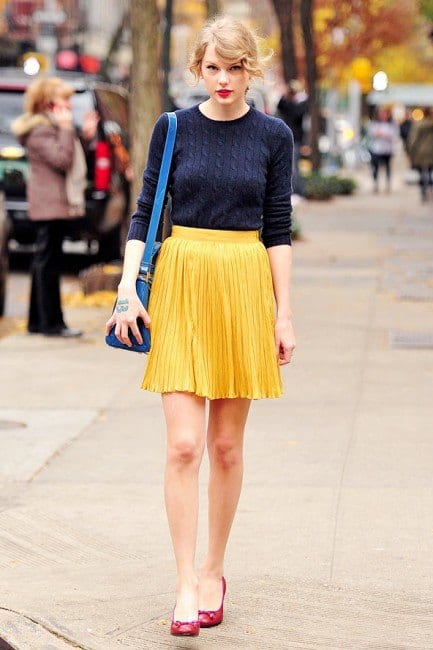 ↓ 5 – Outfit Ideas with Yellow Skirt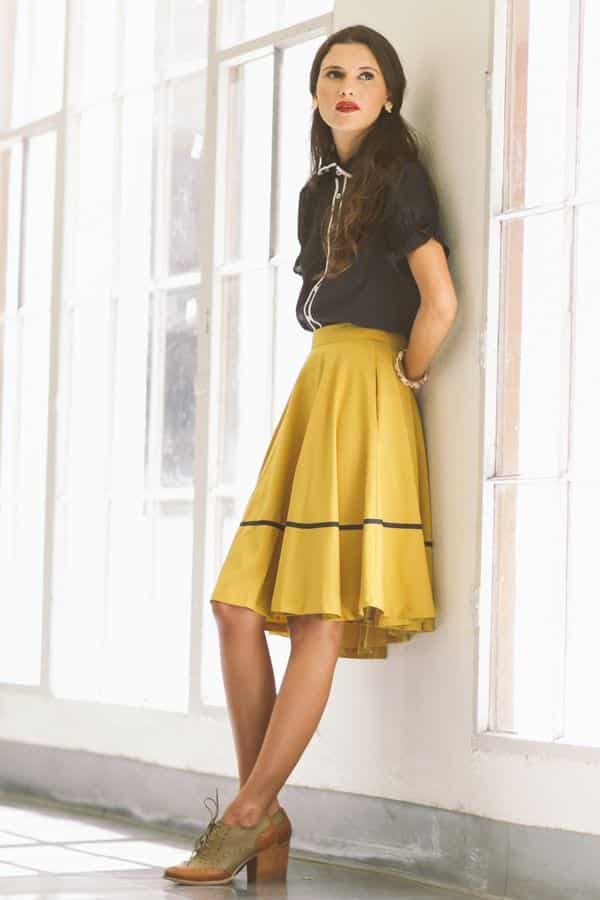 ↓ 4 – Spring Outfit
↓ 3 – Winter Outfit
↓ 2 – Summer Outfit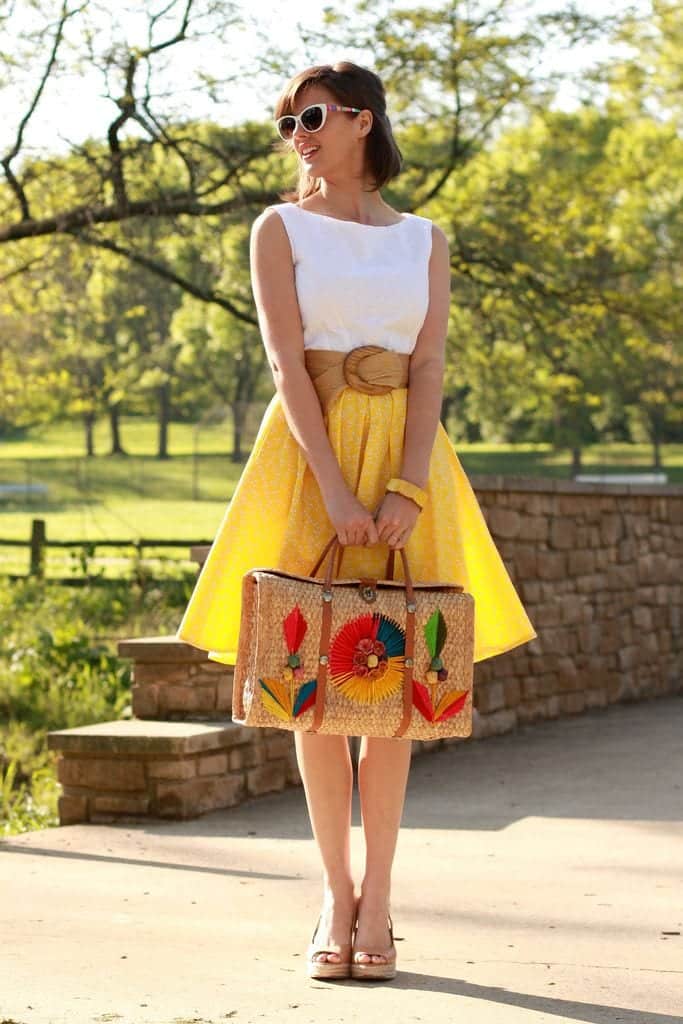 ↓ 1 – What Top to Wear with Yellow Skirt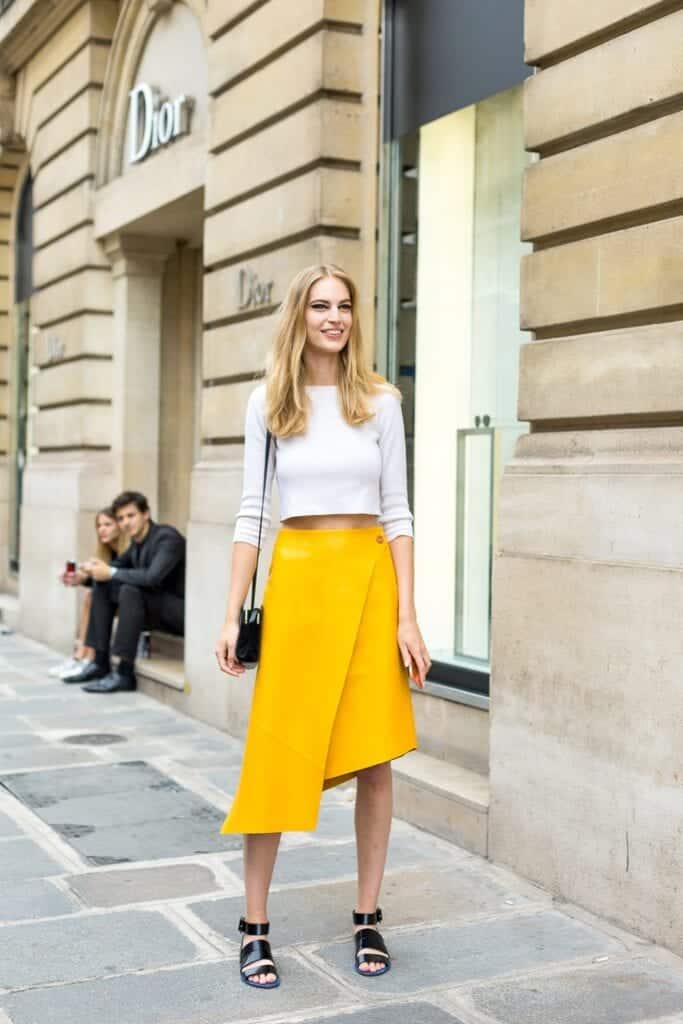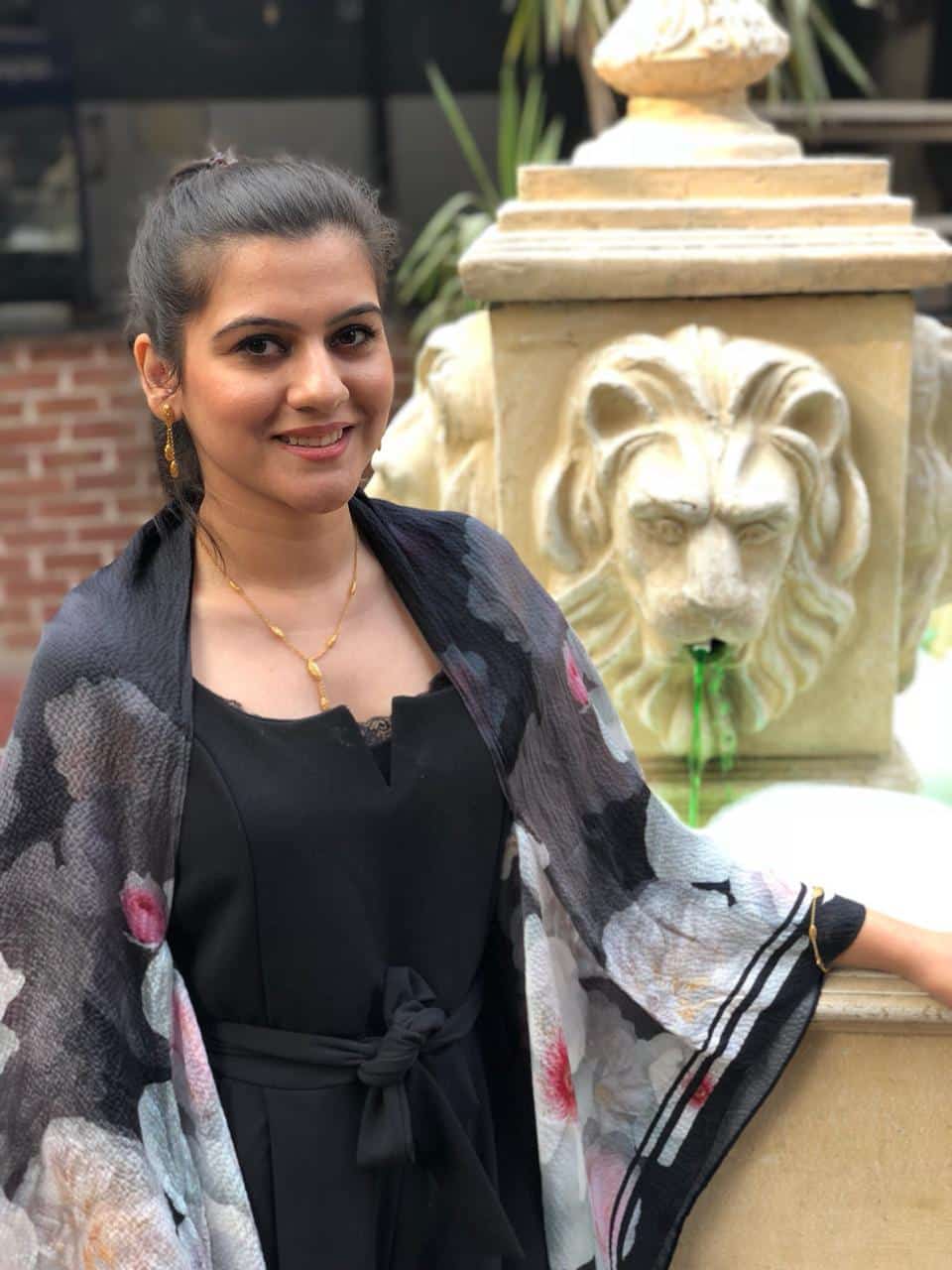 A content writer by the day and a reader by the night – two things that she loves the most. When Zoona isn't writing, she'll either be thinking of what to bake next or where to travel next. When it comes to writing, she has always been a storyteller and one of her short stories was published in 2014 in the Oxford University Press's anthology of contemporary short stories, I'll Find My Way.  Her love for fiction writing also drove her to complete a short course on "How Writers Write Fiction," at The University of Iowa. Her other interests include binge-watching Netflix or online gaming.