Tall Girls Fashion – Being a tall girl is genuinely one of the best gifts you can get; it's what makes you unique, beautiful, and stand out in any crowd. If you are tall, all you need is the right attitude, posture, and you can carry any outfit with confidence. Another thing tall girls need to be extremely careful of is selecting the right foundational garments as these give your dresses a better look and shape.
Other than that, you can work at finding matching accessories for your dresses like belts and bags or shoes. Being a tall girl often means that you won't be able to find the right length jeans, pants, jumpsuits, maxis, or other outfits but that never means you can't wear them. If you search the net, you can easily find solutions to such problems, like folding shorter friends and showing off those beautiful ankles. So be creative, confident, and create a new and cute outfit for yourself every day.
How To Dress If You're A Tall Girl
Let's cover some essential fashion tips that all tall Ladies need to keep in mind.
Don't ever put your style in a box because of people's opinion. Don't be afraid of trying out new trends and techniques and keep experimenting with outfits. You will get to know your body proportion better this way.
Keep trying different prints and patterns. You have a height and can make any print look nice. But remember to break the prints.
Wear contrasting colors or prints that balances your body proportion. Don't wear one color from head to toe as that looks exceptionally unattractive.
Skinny pants are tall girls best friends. Wear tees and tops with skinny pants to any casual place.
Finding online clothing that fits you the best can be quite a hurdle when you are too tall. So be careful while ordering online.
Don't wear Capri pants if they are not of your exact size. Capri shorter than required length looks terrible.
While buying shirts, sweaters and blazers check the sleeve length twice. The fitting might be proper, but there are chances that sleeves will be short, and you obviously don't want people to think your clothes are shrunk. Buy one size large instead.
Don't wear mini skirts and dresses because your height will make them look even short. A slight wind or your sitting position can make your butt visible.
Tall people should make their figure look like hours glass. And dresses that make your waist visible and belts contribute a lot in this.
For footwear, high boots are a great option.
You should go with large accessories because you have the body to carry them well. Statement and vintage accessories can be your thing.
Tall people have many queries when it comes to deciding what to wear. So here we have answered a few questions that the majority of tall people ask.
Can I wear heels if I am tall? 
Yes, you can wear heels if you are all. No one can stop you from that. Heels make your legs look longer and lift your butt as well. It makes your posture better. But if you are too tall, we recommend you wear kitten heels because going beyond 6'5 won't be an attractive choice.
What kind of clothes should tall people avoid?
If you are tall and want your outfits to complement your height, then you should avoid bum boating bottoms, mini skirts, and dresses. You should also avoid outfits that are too tight and prints that give you height. Moreover, you should be careful about your sleeves and trouser length because what fits shorter people doesn't fit you even if the fitting is the same. It's better to get it tailored.
Can we go bare ankle? 
We don't find it a good idea. It might be tough for you to get a pair of jeans that's perfect in the waist as well as length. So focus on the waist size and buy it if it's long as it can be altered.

The pictures below show the ideal outfits combinations which will suit your height.
↓ 42 – Iconic Street Style For Tall Ladies
Have a look at how beguiling this tall lady looks who is so confident in her self. We love the say the is carrying herself in shelter denim shorts, white top, and the enchanting color block duster cardigan. Her heels are making her look even more phenomenal.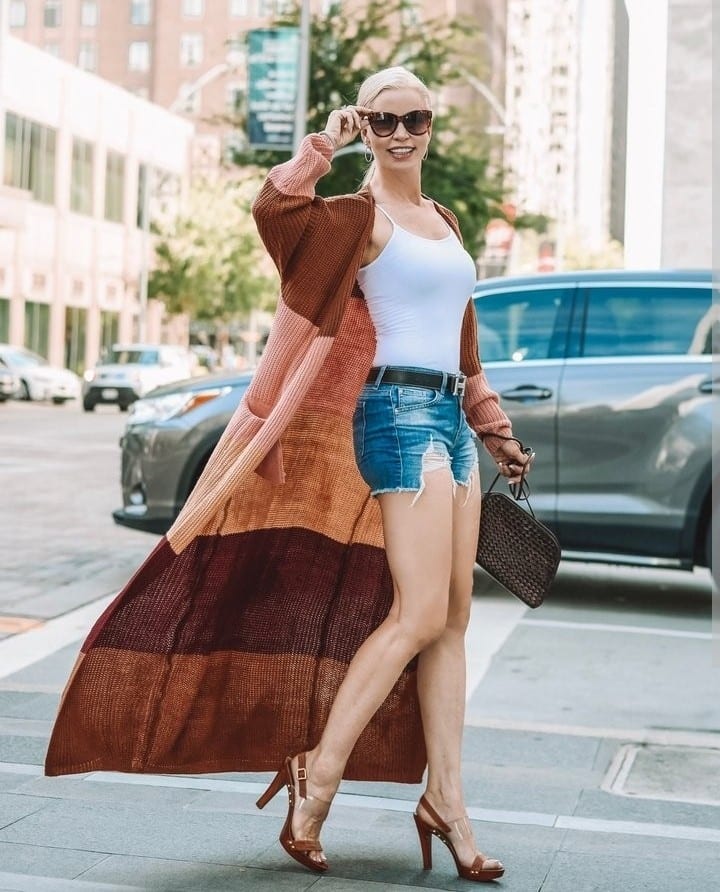 Shop similar items below
3X1 Stripped Shelter denim shorts $ 171
Stretch Cotton-Blend Cami – 3$
Ribbed Colorblock Duster Cardigan 40 $
↓ 41 – Maxi Outfits For Tall Girls
The tussle lace perfectly balances this striped outfit. The verticals stripes and horizontal tussle lace is so awe-inspiring. Carry yourself with grace and elegance. You can accessorize this outfit with a pearl statement necklace and the circle straw crossbody bag.

Shop similar items below
Beachgold Kylie Handwoven Wicker Circle Basket Crossbody Bag Item #05708356
Cezanne Triple-Row Mixed Faux-Pearl Statement Necklace 48$
blue and white striped flare maxi dress
↓ 40 – Contrasting Colors
For casual days nothing is better than a turtleneck sweater and skinny jeans. Polish off your look with boots and that's it. Don't forget that color combinations play a pivotal role in shaping your outfit. You can try a combination of any two contrasting colors as we did of black and grey.

Shop similar items below
Zoe Pull-On Skinny Jeans NIC+ZOE PricePKR 18302.11
Skelter Turtleneck Sweater OBEY
HOURGLASS Vanish™ Seamless Finish Foundation Stick SIZE 0.25 oz/ 7 g•ITEM 1827237
↓ 39 – Boss Style Outfit For Tall Girls
Hello you Goddess. For the lady boss vibes, all you need to do is wear a black high waist skinny jeans and turtle neck and throw over an elegant ruched sleeves plaid blazer. With this outfit wear black boots. For making your gear more compelling, add a belt and put on your sunglasses.

Shop similar items below
Levi's Mile High Super Skinny Jeans in Black Galaxy
1. STATE Boy Meets Girl Ruched-Sleeve Plaid Blazer by Hudson bay
↓ 38 – Jumpsuit Outfits And Monochrome Style
Jumpsuits are the most wanted piece of clothing these days. Everyone is trying to look cute in them but ladies it's your thing. Your body is made for jumpsuits. You have the perfect height to provide length to jumpsuit which the demands. No second thoughts. They can always be your go-to place.

Buy similar outfit below
citizens of humanity amber denim jumpsuit 480$
↓ 37 – For Tall And Plus Size Women
If you are tall and plus size then you must try out these two outfits that we have gathered for you. Always break your outfit into pieces be it the form of colors, prints or layering. Just cut it and rock it.


↓ 36 – Midi Dresses And Knee Lenght Boots
If you want to wear a short dress, then wear knee-length boots with them to look dope and chic.

↓ 35 – Skirt Outfits For Tall Girls
Skirts are a favourite outfit for most tall girls. If you are looking for tips on choosing the right dress for yourself then just remember to try all sorts of skirts to find the best one for your personality. Mostly, high-waisted skirts are the best option. Belts can also be helpful to highlight your best body parts.
Here are 12 Gorgeous Ways to Wear a Maxi Skirt.

Buy a similar outfit here
Brilliance Floral Chiffon Top and Skort Set in Blue SKU: D181006001 – 68$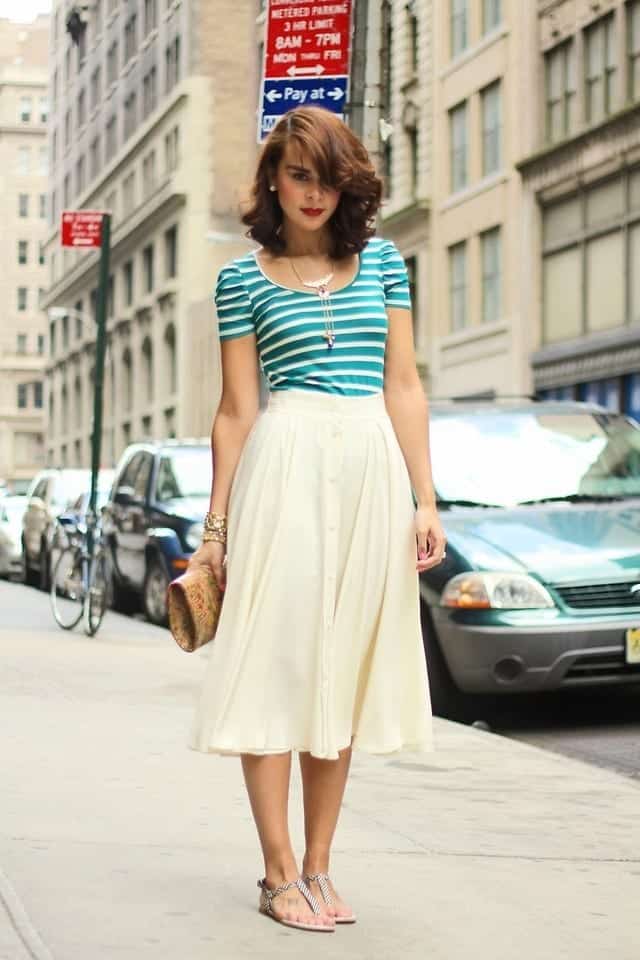 ↓ 34 – How To Wear Heels If You're Tall
The fact that tall girls can not wear heels is one of the greatest misconceptions. Heels can help balance out your outfit and make you look more proportionate. I would especially recommend the three-inch heels as they work out the best with tall girls.

So now that we are done with some basics, here are some cute tall girl outfits you are bound to fall in love with:
↓ 33 – Casual Outfit For Tall Girls
Tucked in a shirt with a wide-legged trouser – an outfit which looks best on tall girls. You can use any of your favorite blouse or shirts and find matching or contrasting trousers. Try pairing it up with a bag and sunglasses to create that perfect summer look.
Here are 18 Ways To Wear White Shirts For Girls.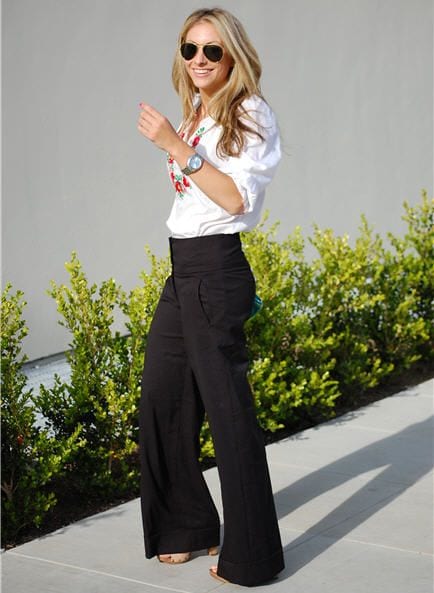 Source

↓ 32 – Vintage Look
Such trendy tall shirts have a flowy material which helps significantly with the body proportions of tall girls. Dresses like these are great for functions, and you can even wear them to work if you want.
Do check out 25 Best Vintage Outfit Ideas for A Perfect Vintage Look.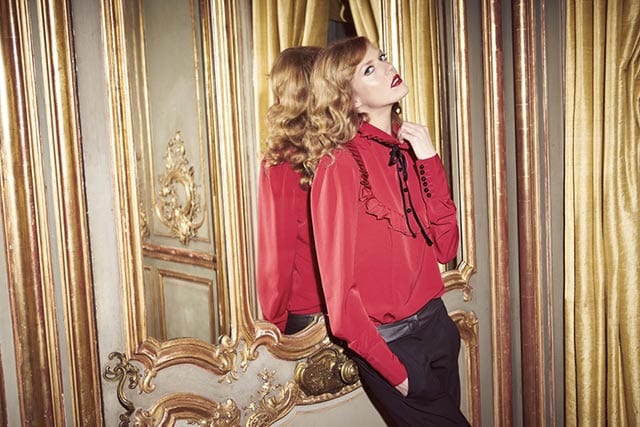 Source
↓ 31 – Spring Outfits
Maxis look great on tall women if tailored the right way. When selecting a maxi, make sure you choose the one which highlights your best features.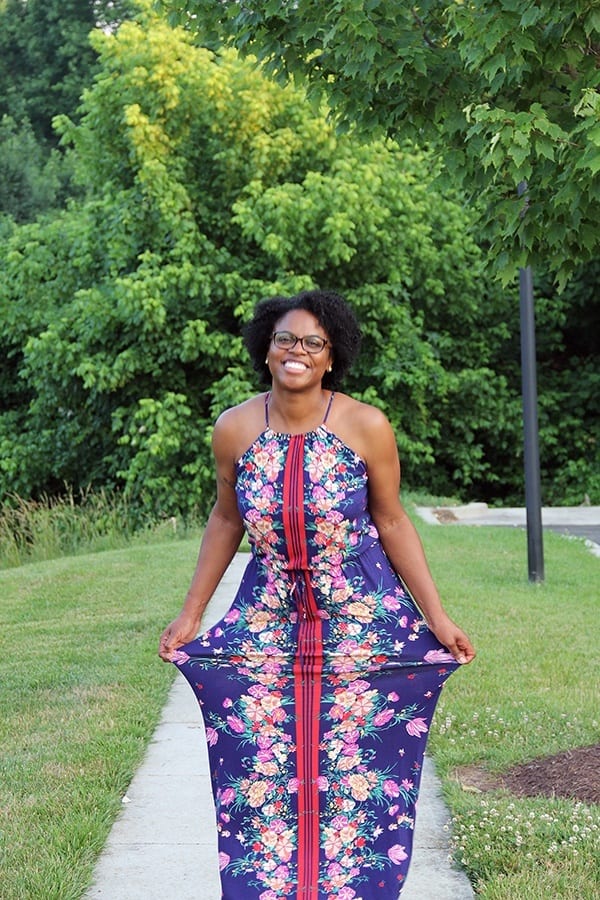 Source
↓ 30 – Work Outfits For Tall Girls
Jumpsuits look great on tall girls though it might be a little harder to find the right sizes.
Have a look at these Celebrity Work Outfits for Women.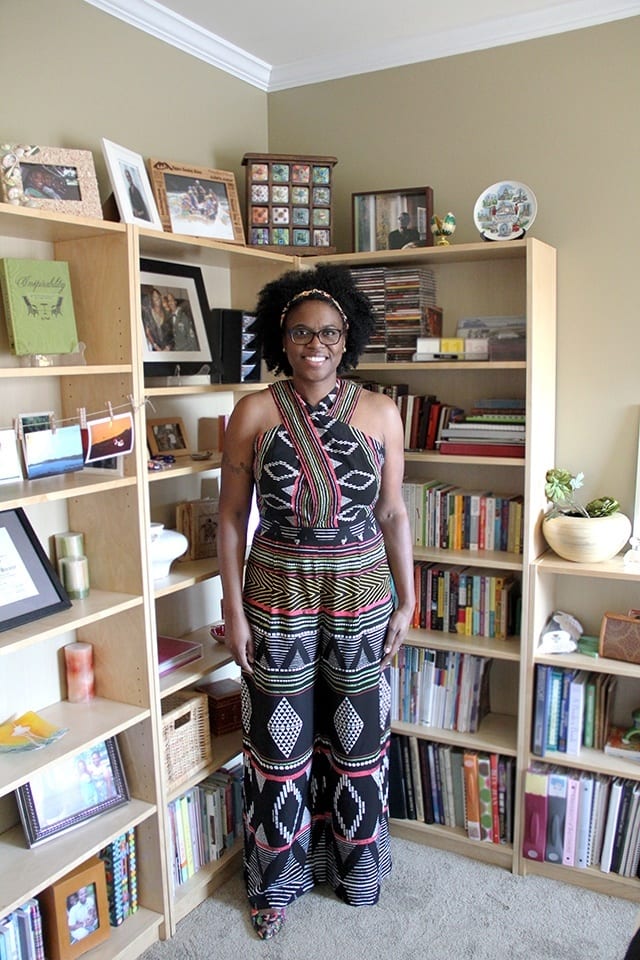 Source
Here are two more work outfits that are comparatively simpler and so easier to find; in fact, you might already have the right pieces for these looks in your wardrobe.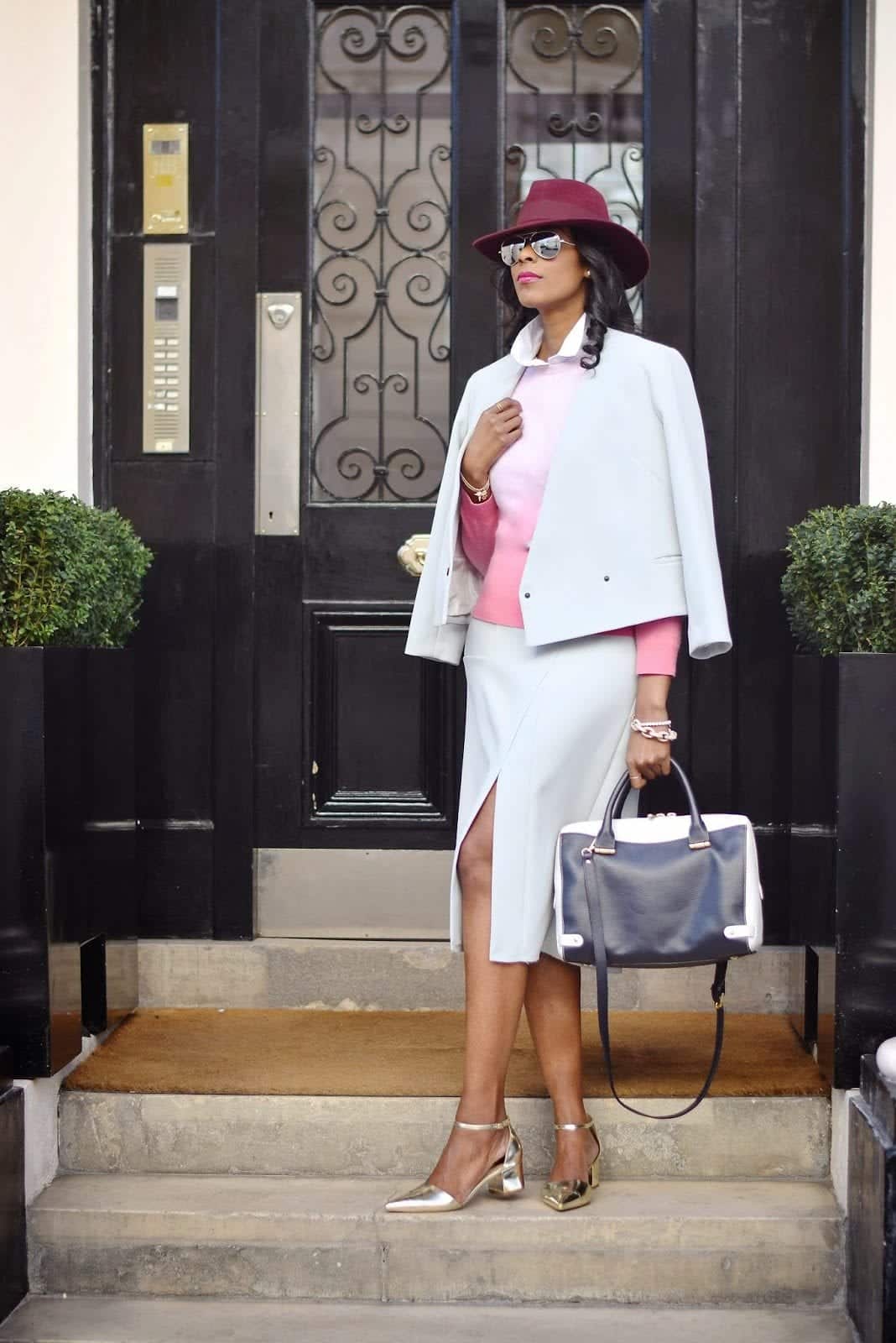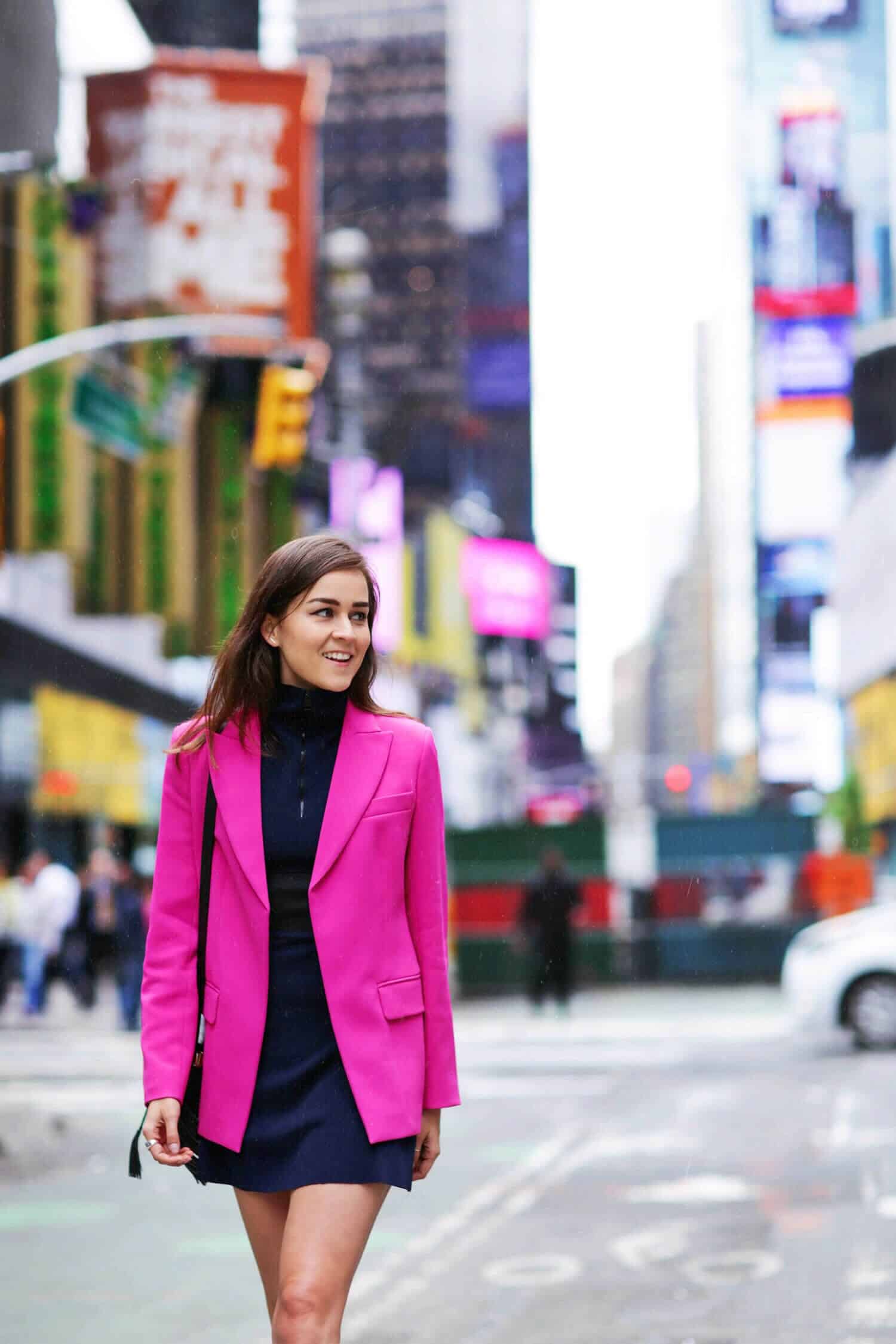 ↓ 29 – Winter Outfit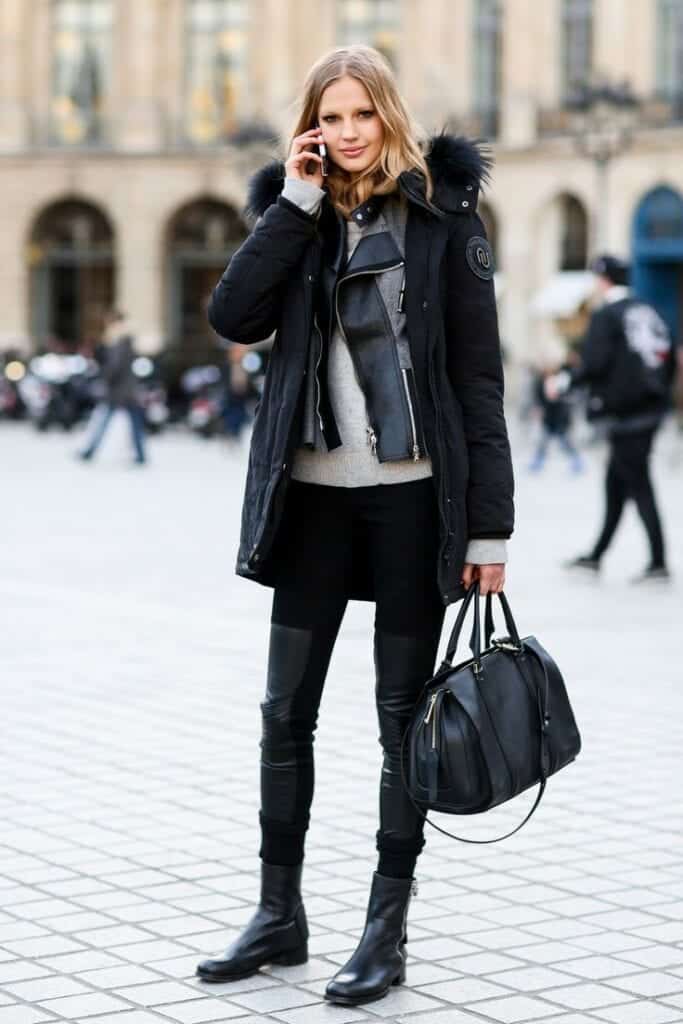 ↓ 28 – Tall Girl Style With Long boots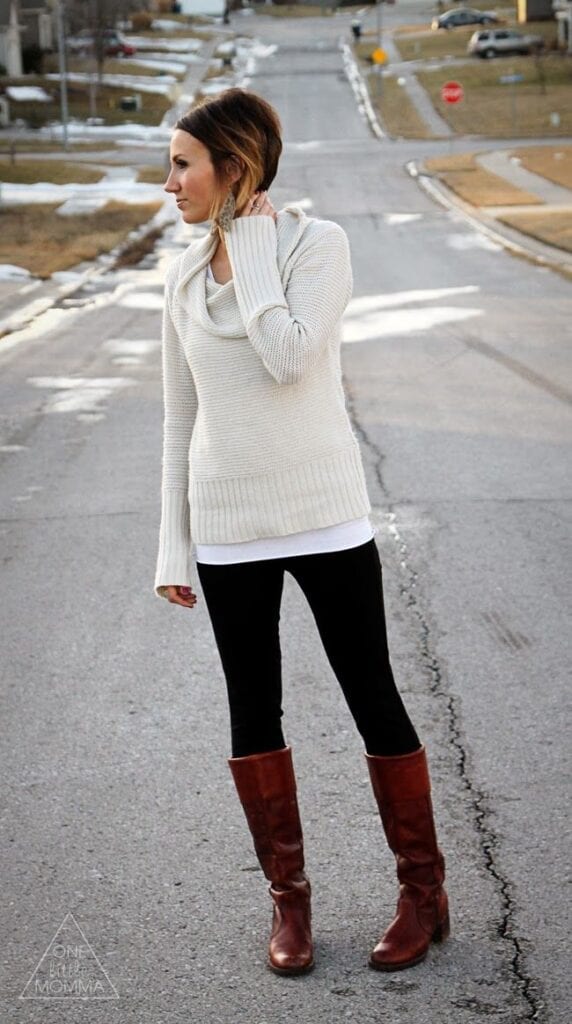 ↓ 27 – Celebrities With Tall Height Fashion
If you want to be updated with tall height women fashion, then follow Taylor swift. Being 1.78 meters, she always comes with classy dresses for all the seasons.
Here are 22 Stylish Outfits to Wear with Long Boots This Season.

↓ 26 – Beach Outfit For Tall And Beautiful Girls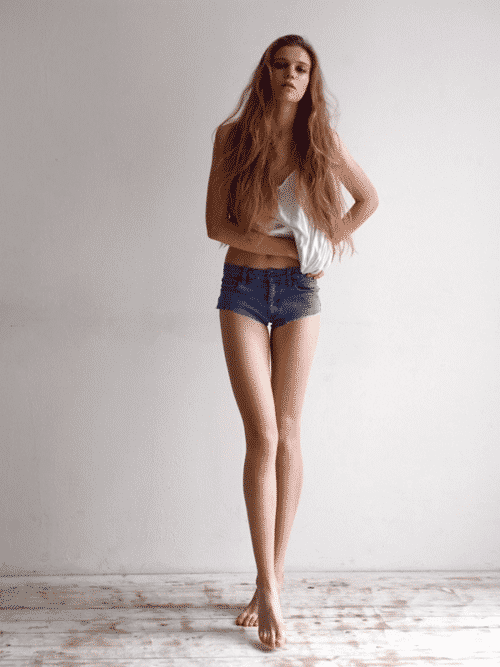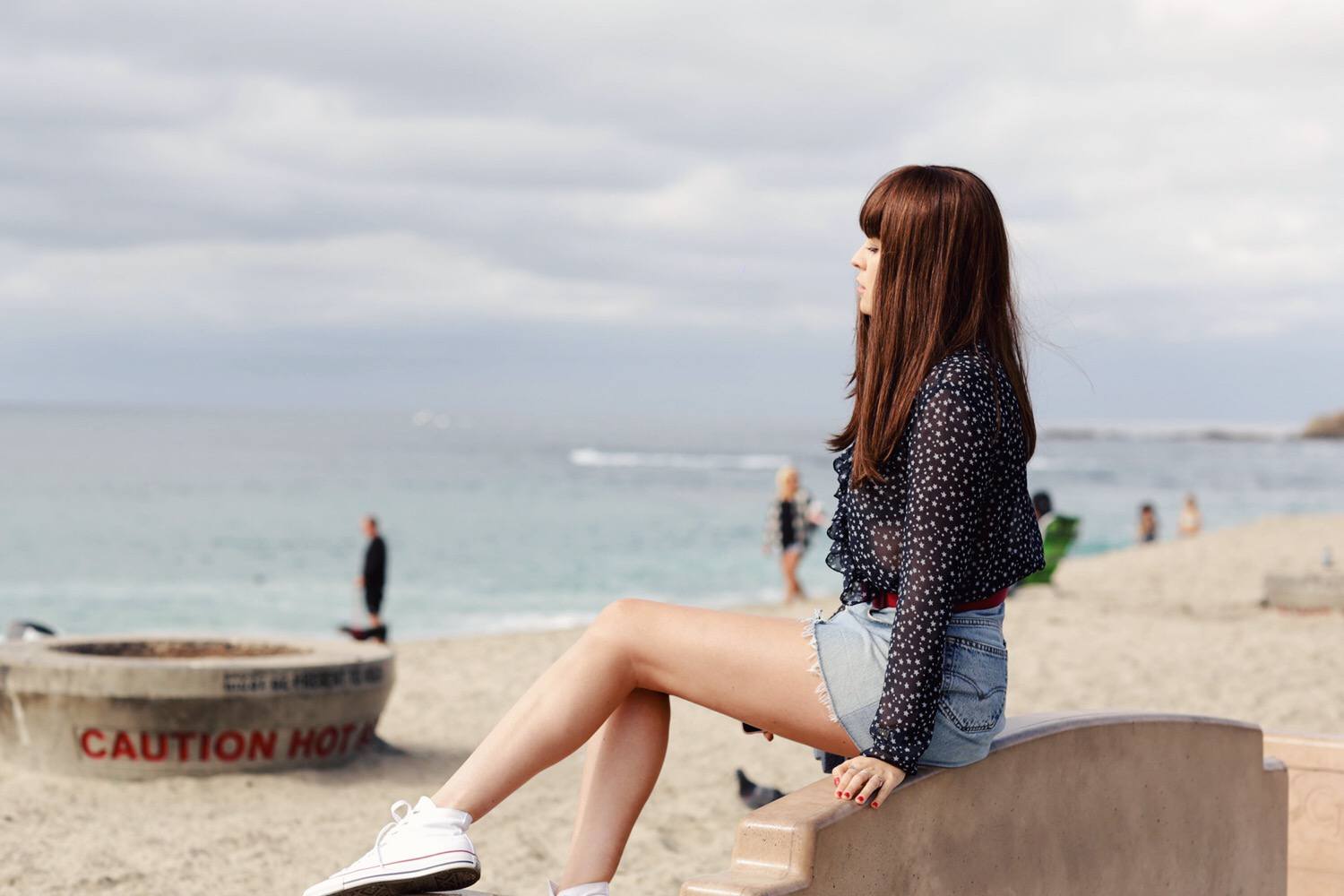 ↓ 25 – Spring Outfit With Cropped Pants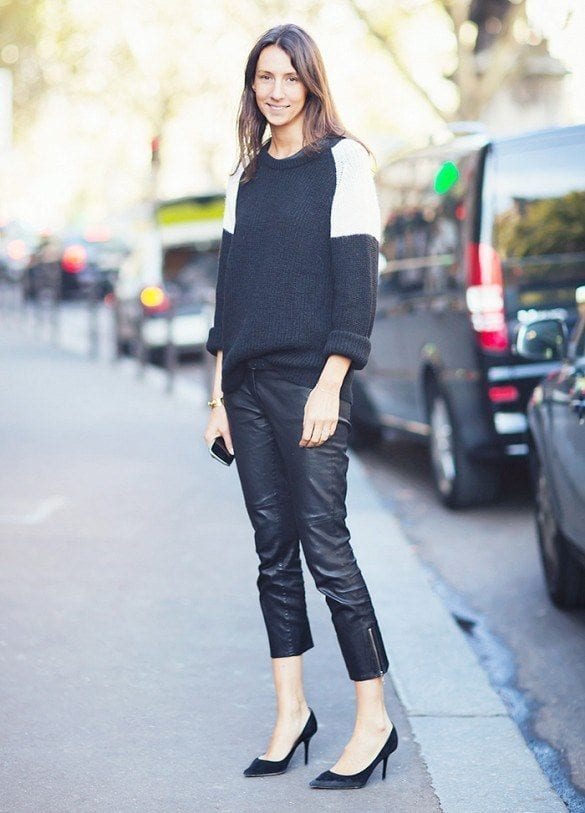 ↓ 24 – Leather Pants With Flats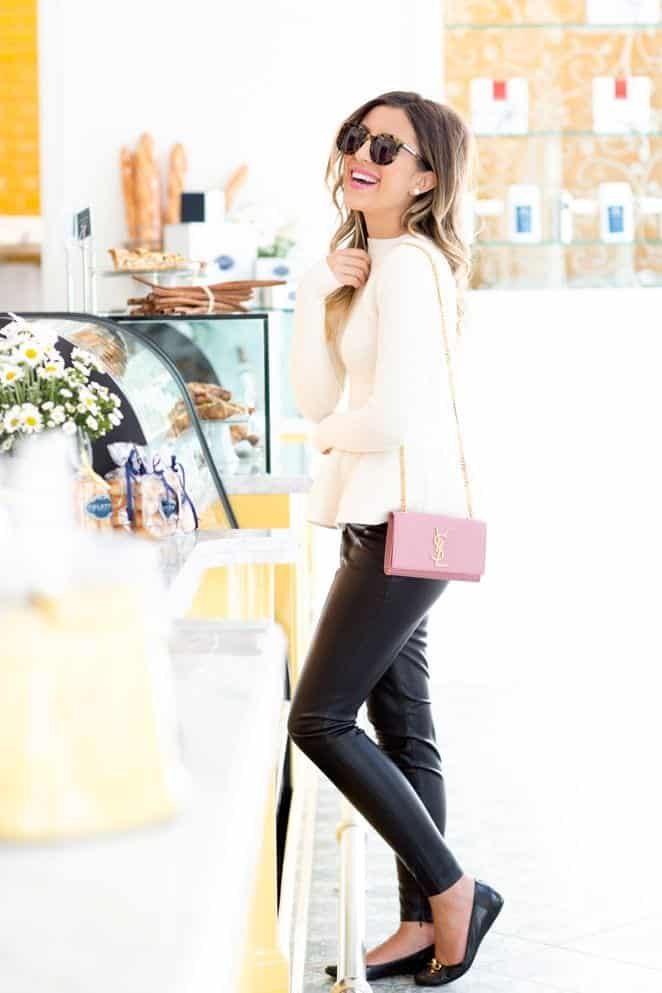 ↓ 23 – Bomber Jacket Swag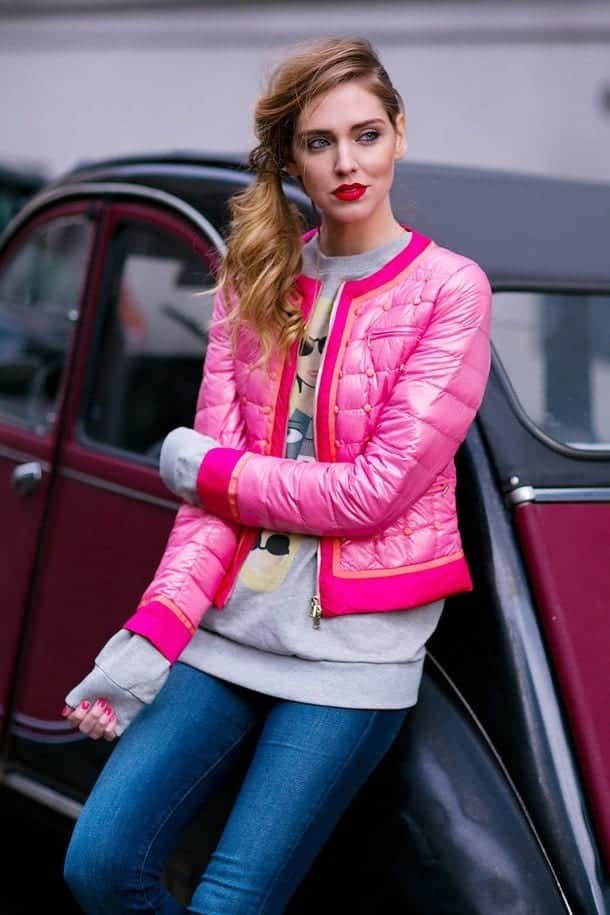 ↓ 22 – Tall University Girls Look
Also, see some of the cute hairstyles for university girls for a complete look.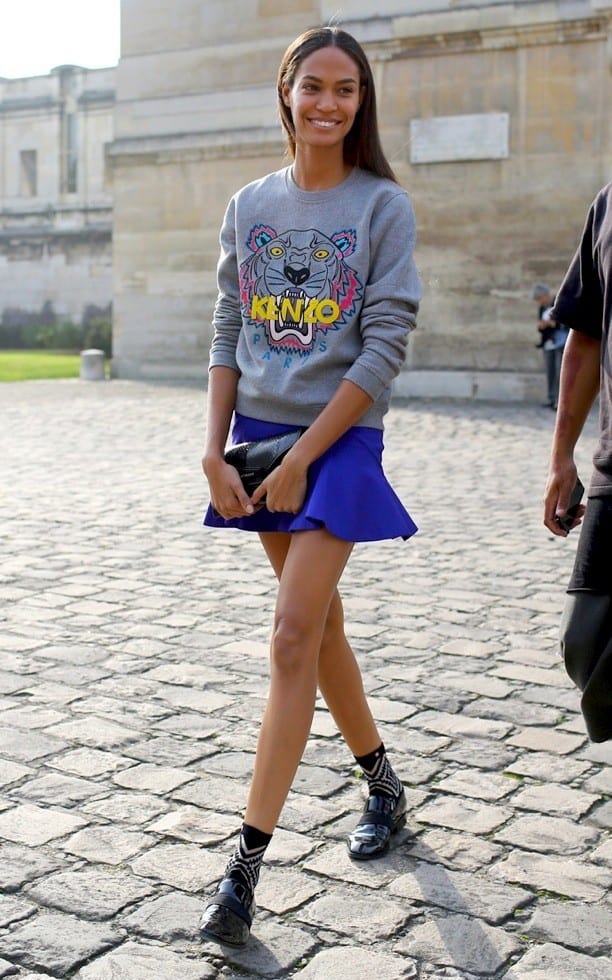 ↓ 21 – Stylish Dressing Combination For Tall And Curvy Women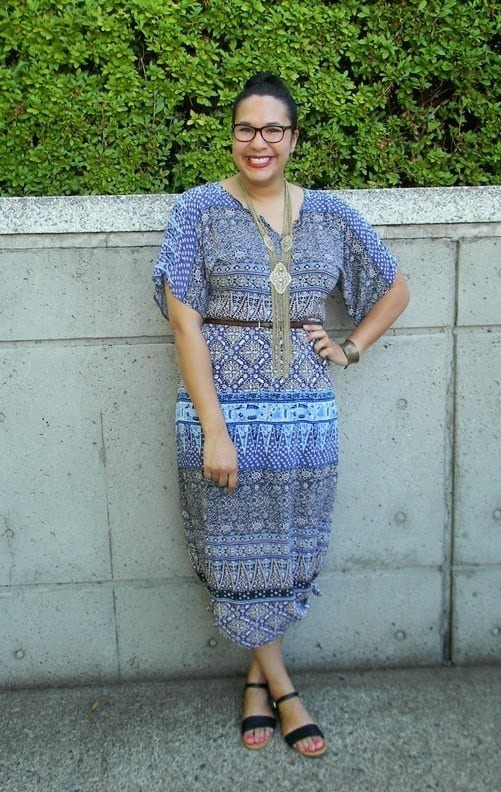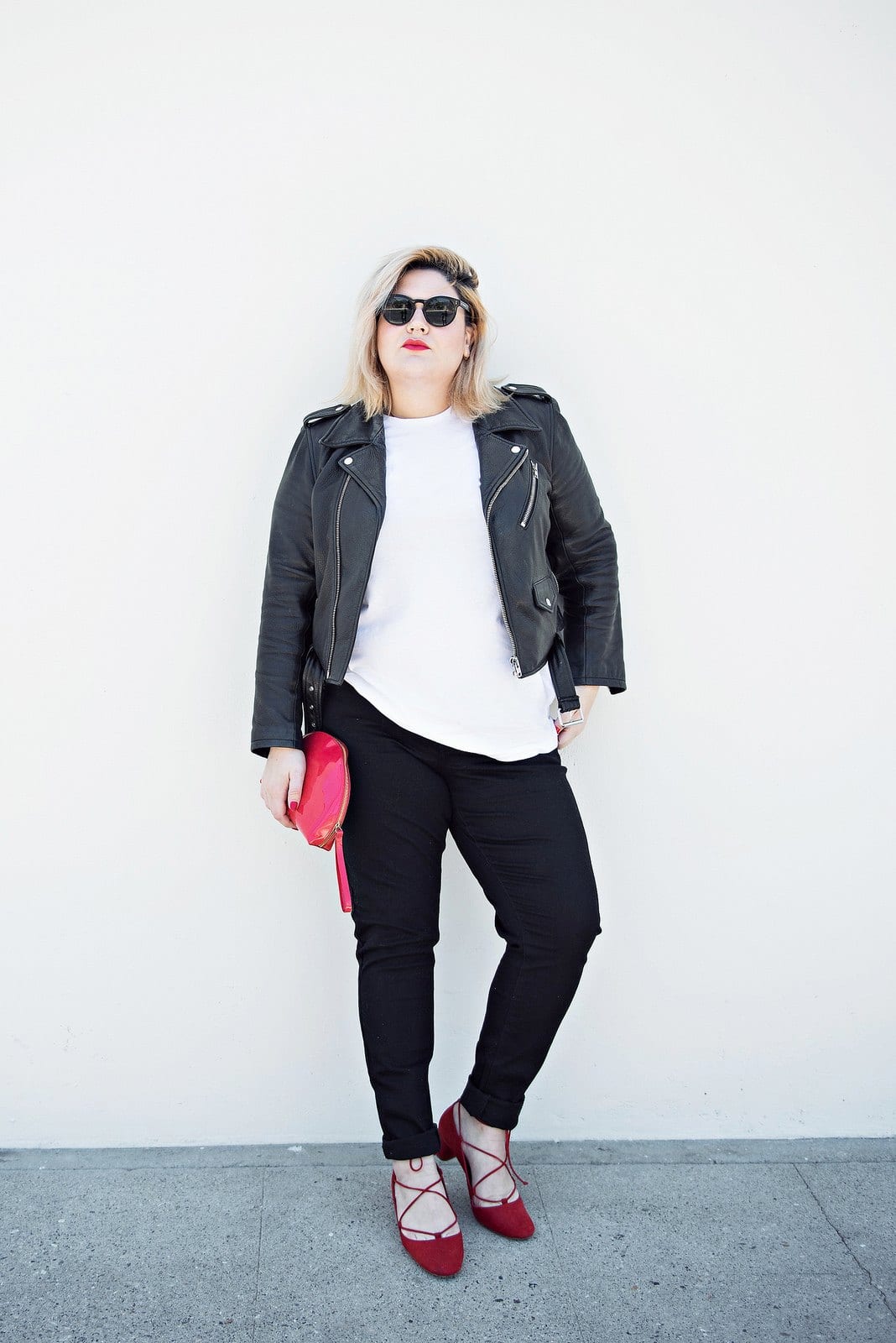 ↓ 20 – Tall Street Style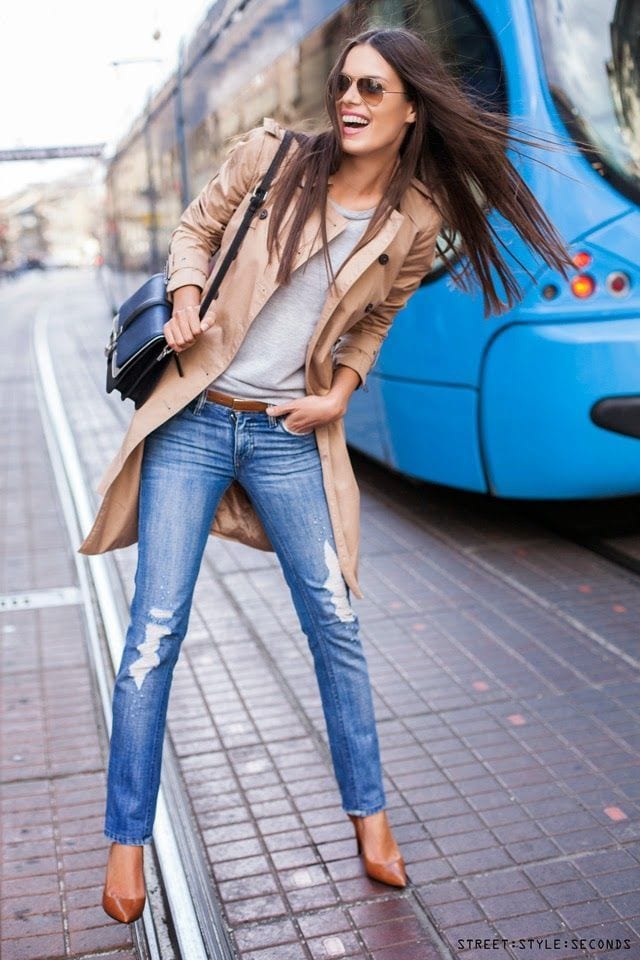 ↓ 19 – Casual Style Outfit
↓ 18 – Airport Style
Check out Ideas about what to wear while traveling with style.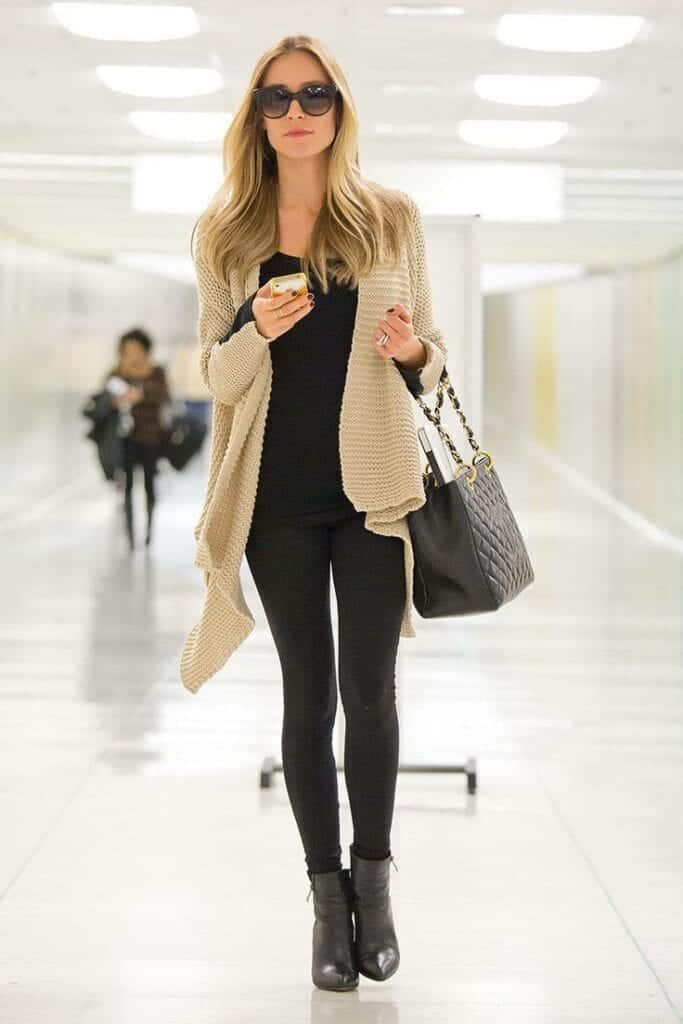 ↓ 17 – Cute Hairstyle For Tall Girls
Long and straightforward haircuts are undoubtedly an excellent choice for any tall girl looking for a soft and feminine look.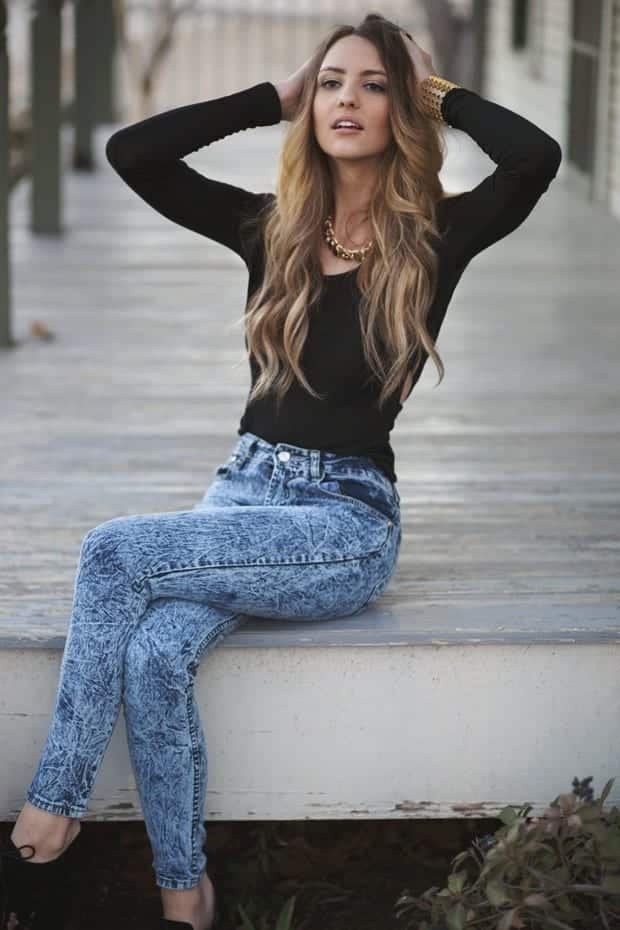 Short hairstyles look especially good on tall girls as it helps you show off your gorgeous neck, but the trick is not to go too short.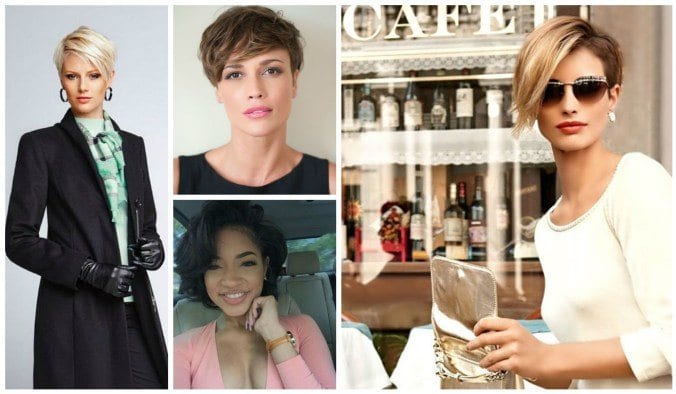 Via
↓ 16 – Gowns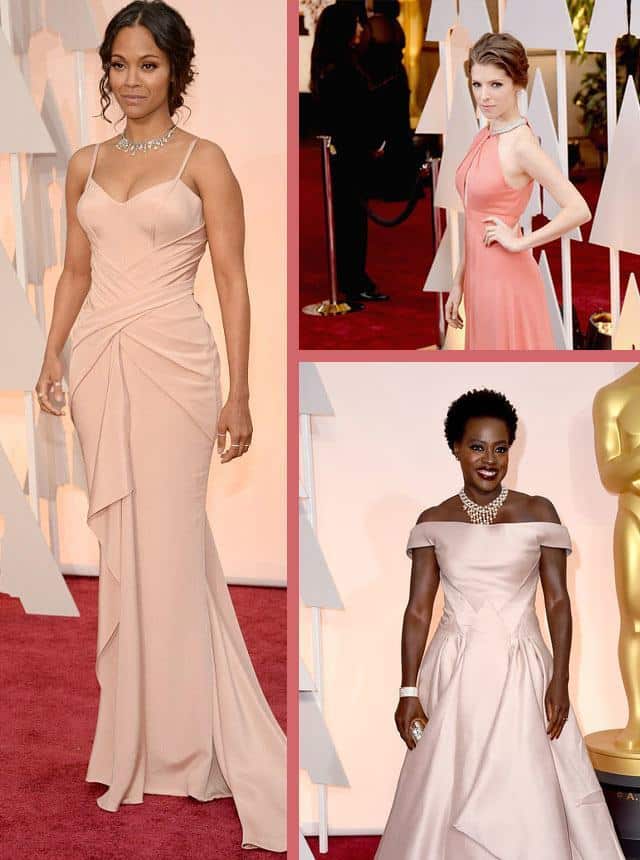 Source
↓ 15 – Wrap Dress With A Skirt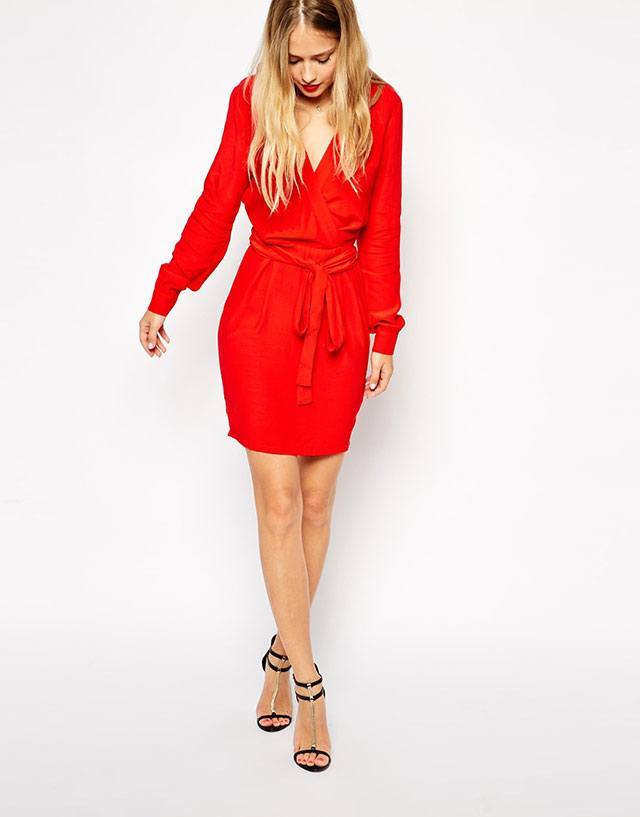 Source
↓ 14 – Striped Outfits For Tall Women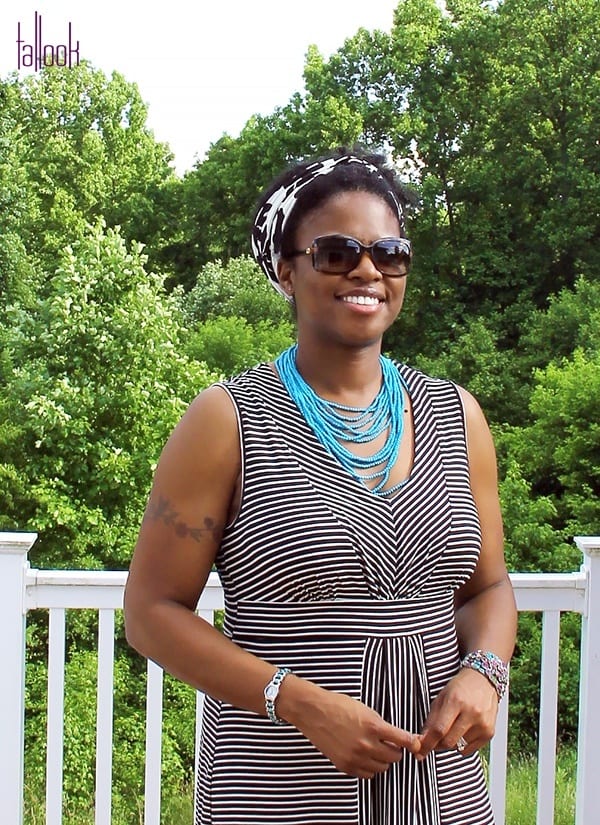 Source
Here's a Striped Handkerchief-Hem Patio Dress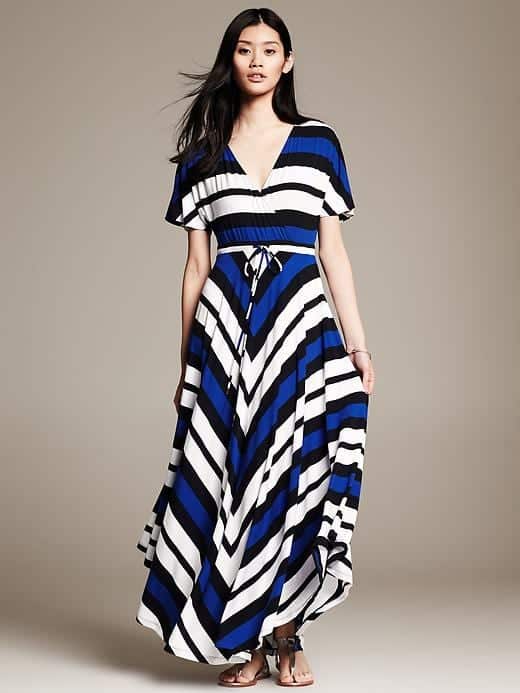 Source
A striped Shirtdress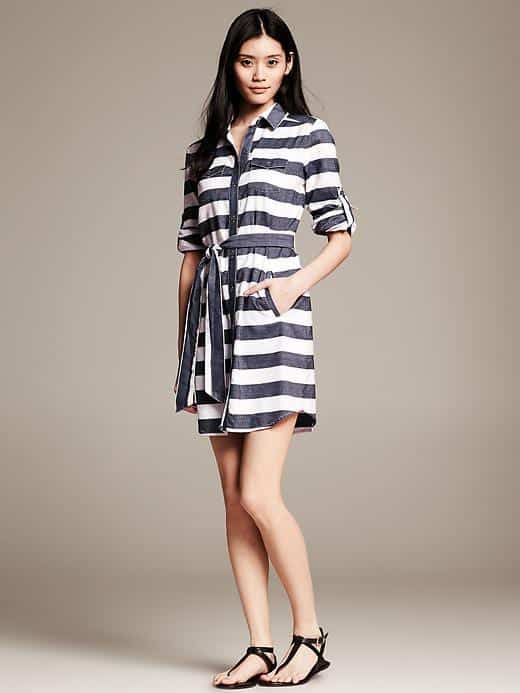 Source
Striped Boatneck top and skinny jeans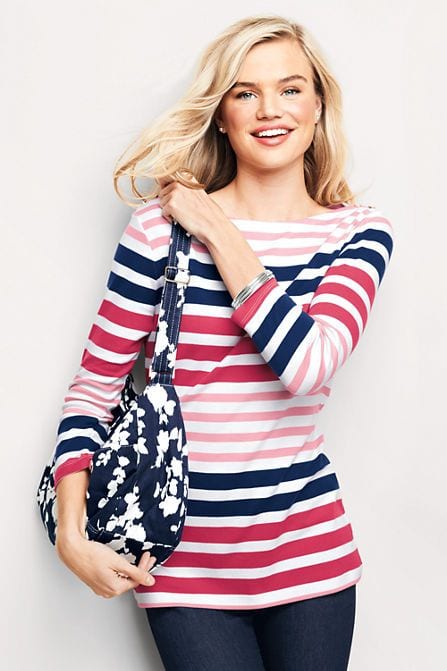 Source
↓ 13 – Formal Wear Lace Dress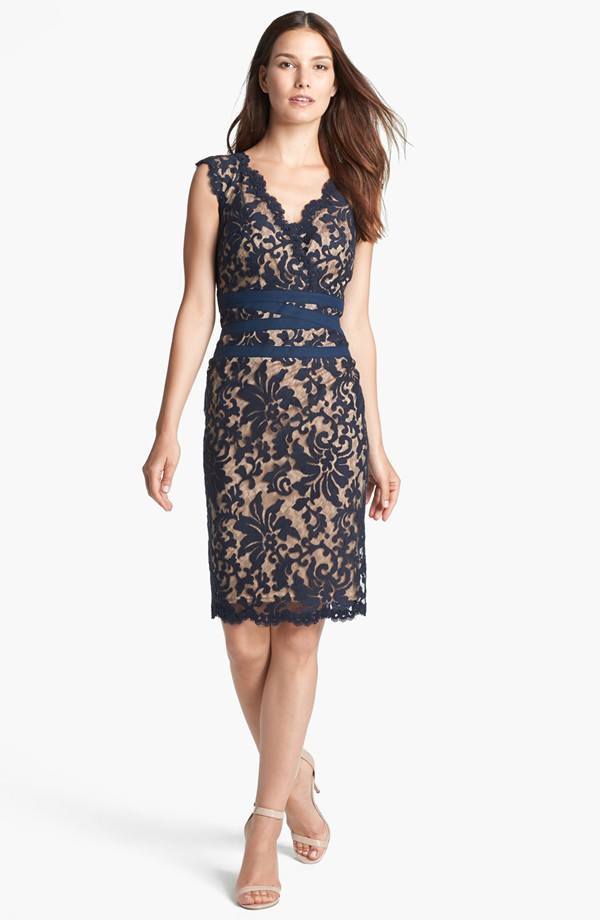 Source
↓ 12 – Any Long Length Dress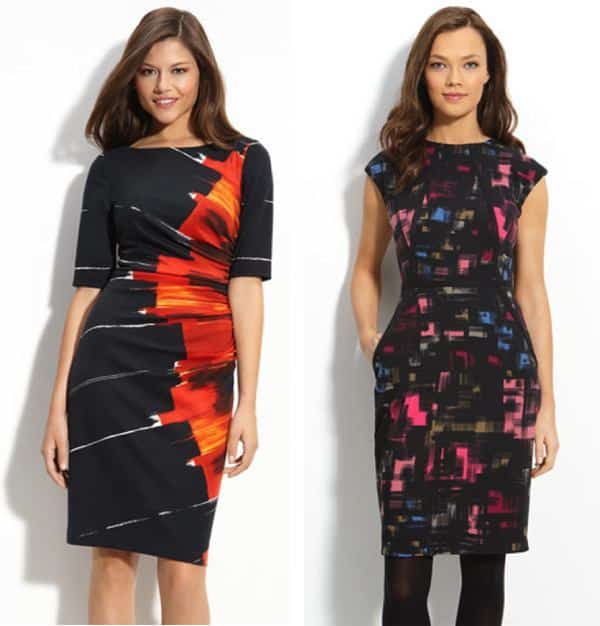 Source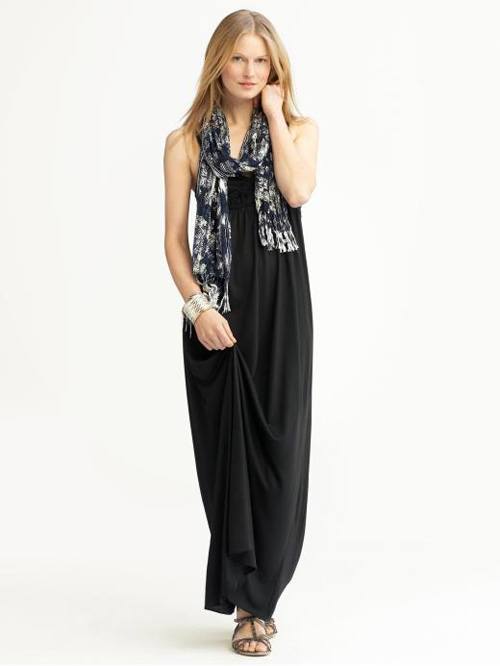 Source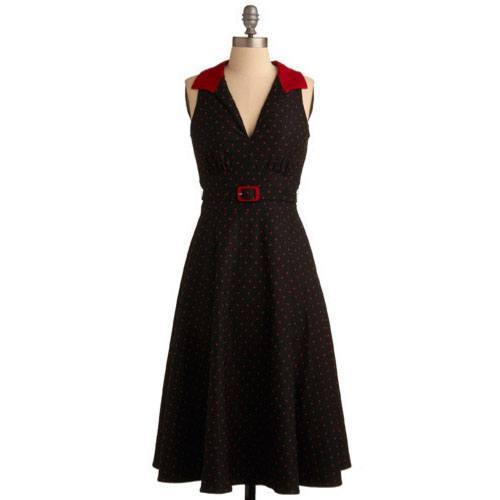 ↓ 11 – High Waist Skinny Jeans – Swag Style

Buy similar items here
Polaroid Proof Grey Snake Print Flare Jeans JUDITH MARCH $112
Full Flower Crochet Cami Crop Top in White – 40$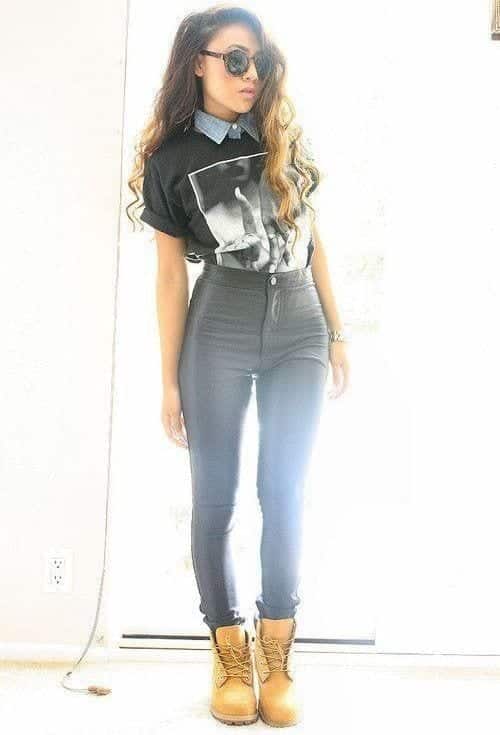 ↓ 10 – Velvet Jackets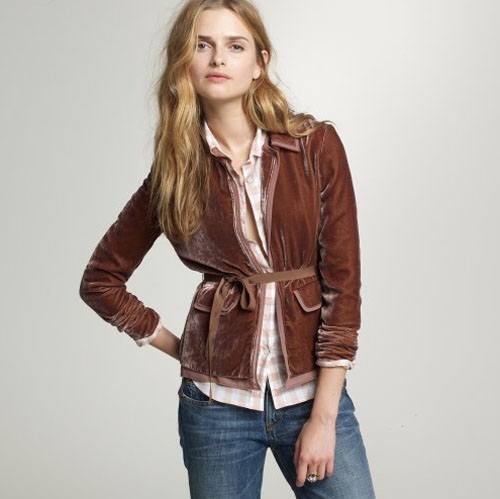 Source
↓ 9 – Envelope Dress For Date Night
Have a look at these 20 Ideas how to Dress up for Movie Date.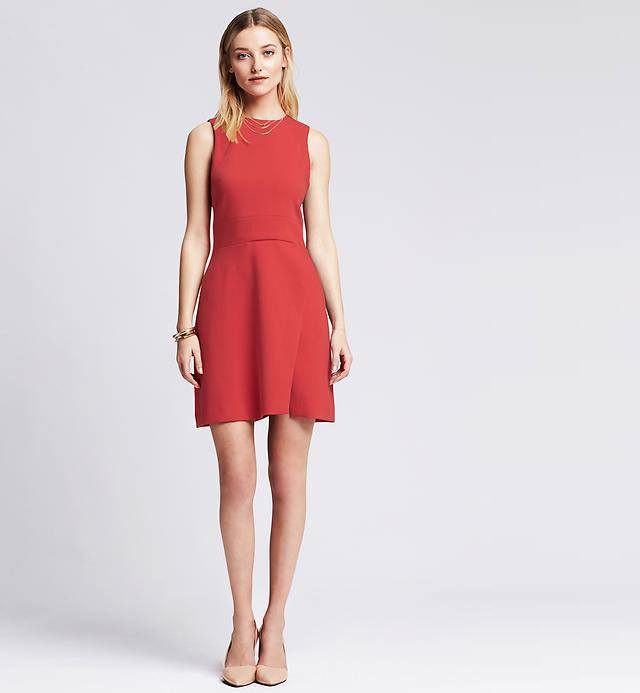 Source
↓ 8 – Dresses With Slits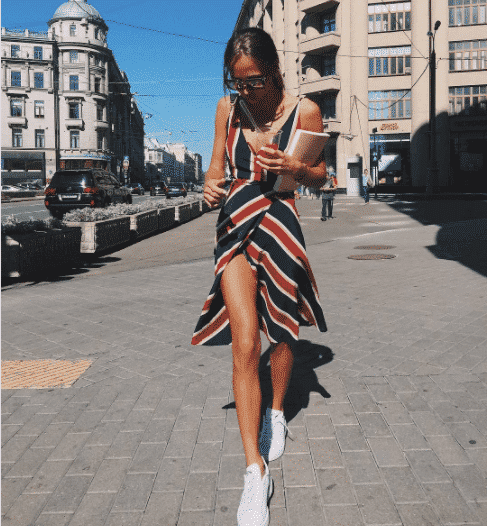 ↓ 7 – Tall Girl's Travelling Outfits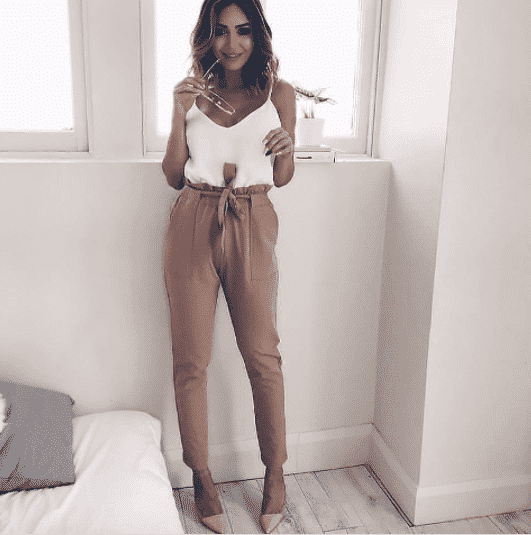 You can even go for flared pants for a more proportionate look, and we love the idea of wearing a messy top bun with them.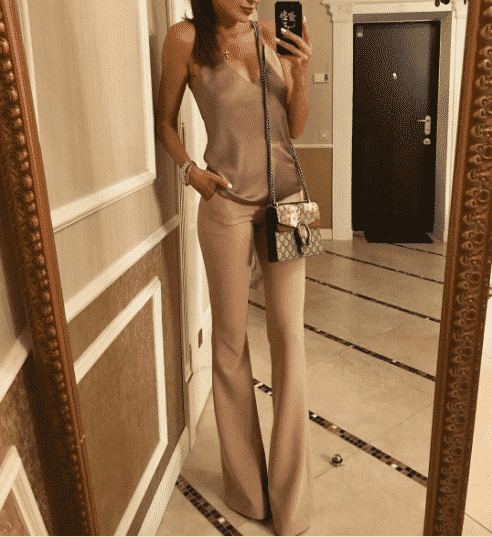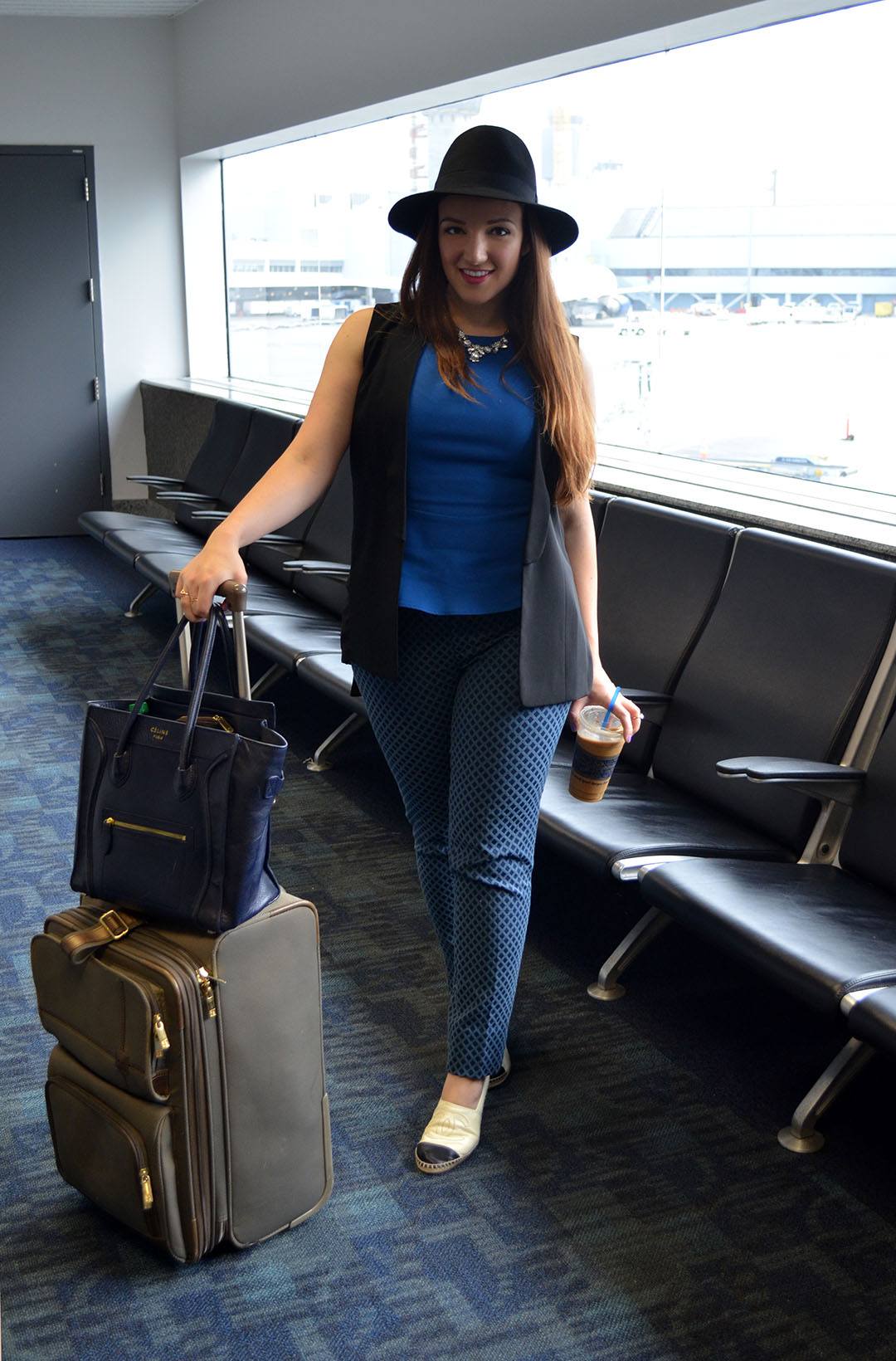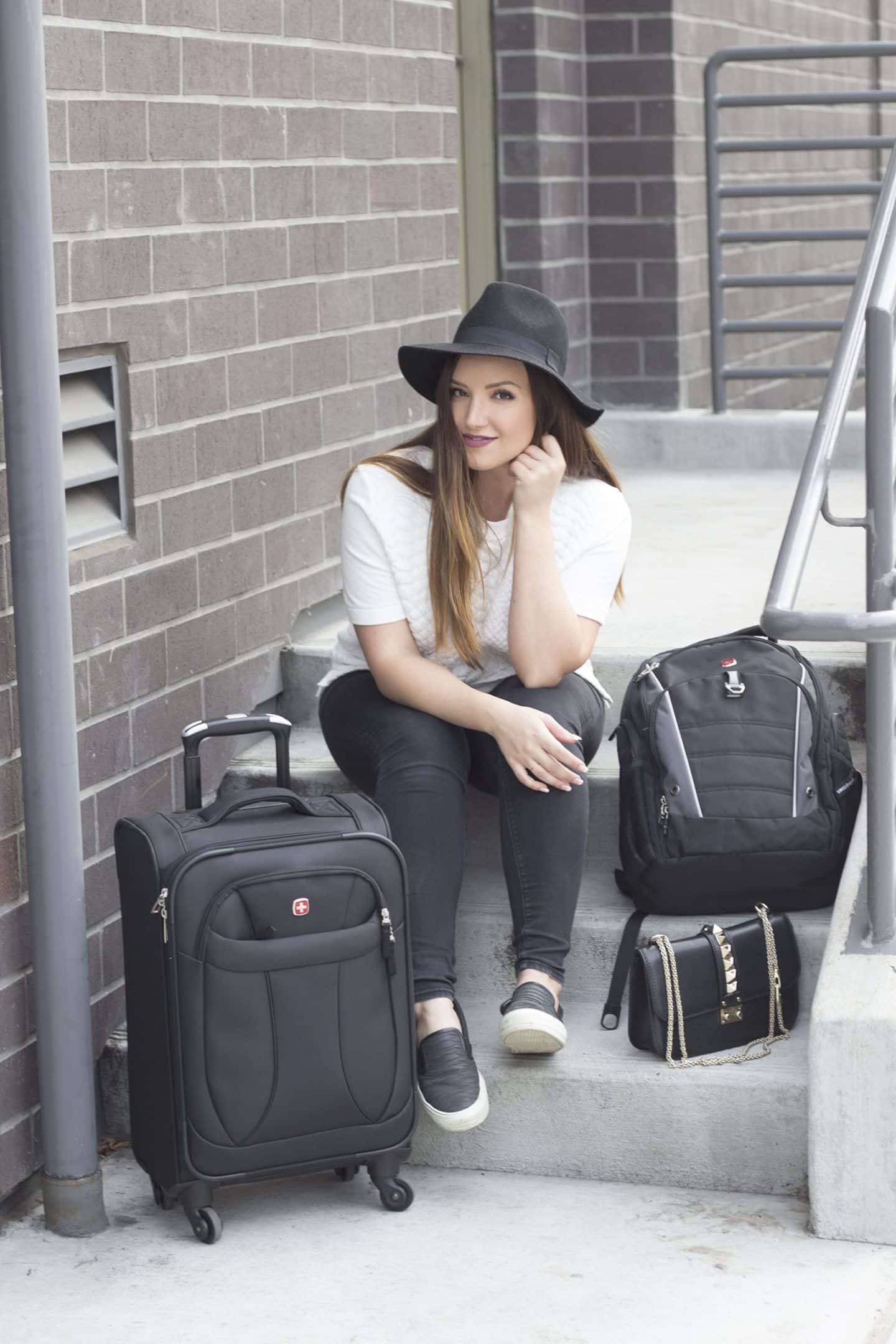 ↓ 6 – Wedding Guest Outfit For Tall Girls
Laura Schofield is a 6 feet 2 inches tall fashion blogger with a fantastic sense of style. Her fashion choices are unique and of course, very irresistible. If you're a tall girl, her blog is one that you can not miss out.
For more ideas on outfits for weddings, check out these beautiful Wedding Dresses with Open Back.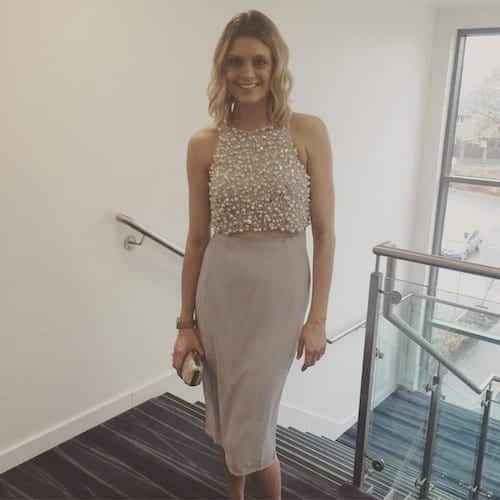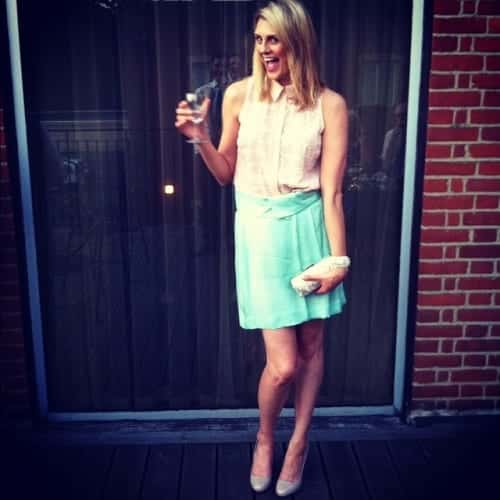 ↓ 5 – Maternity Outfits For Tall Girls
Laura is currently expecting, and we're so in love with her maternity outfits. Most of the costumes are from ASOS, and so they're pretty reasonable, and you can surely find something that goes with your budget.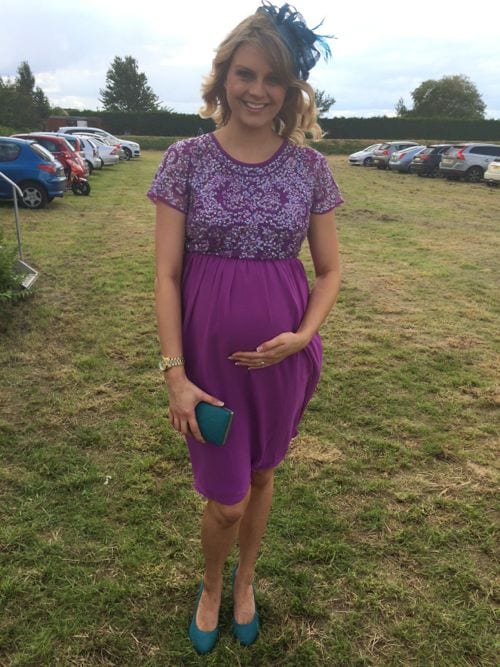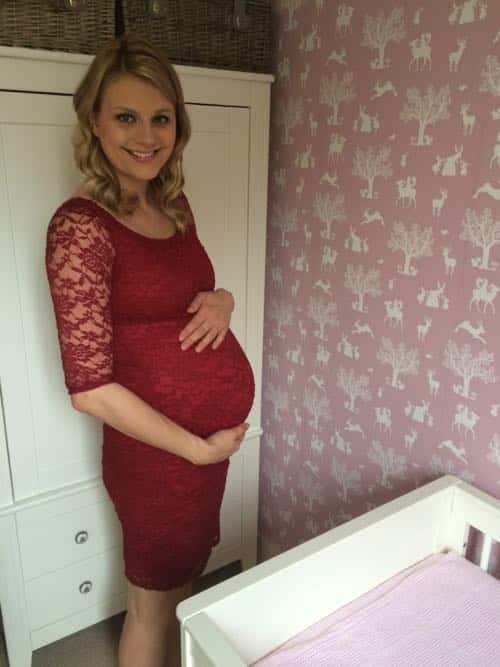 Pregnancy has made her a massive fan of kaftans and kimonos as she feels they act as a good cover-up and also look great, we couldn't agree more.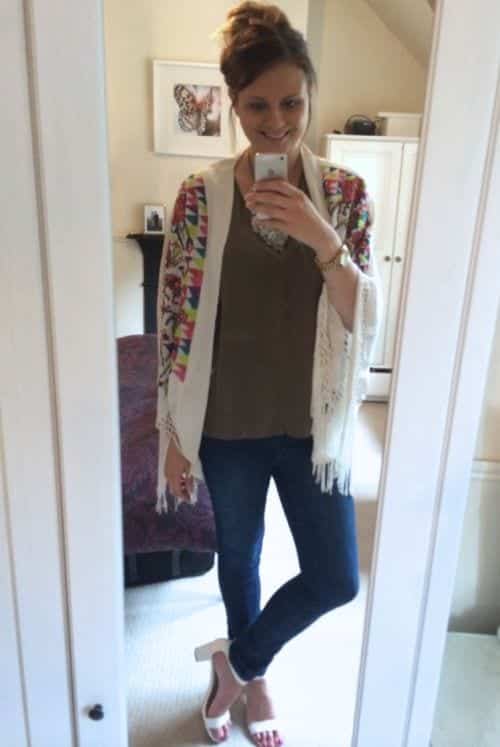 ↓ 4 – Minimalist Outfits For Tall Girls
The minimalist fashion trend is in full swing and for all the right reasons. This trend is about wearing simple outfits, but of course, they don't have to be boring; it can include the coolest costumes that you've ever seen. The trick is to focus on little details like the colour, the fabric, and the cuts. Make sure that the outfits fit well and add some statement element like a belt or flared sleeves. Here we see some minimalist outfits of one of the tallest fashion bloggers, Alicia Jay. At 6 feet and 6 inches tall, Alicia is undoubtedly an inspiration for all tall girls, so follow her blog for some great fashion tips.
Here are 13 Cute Minimalist Outfits for Winters.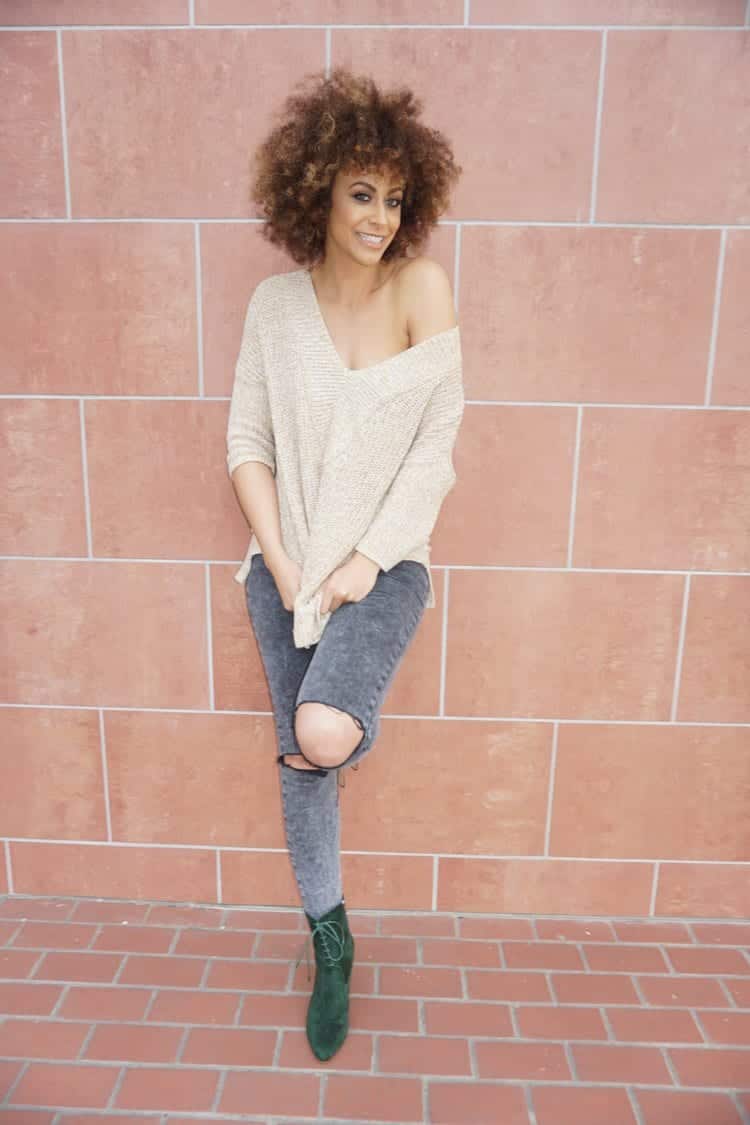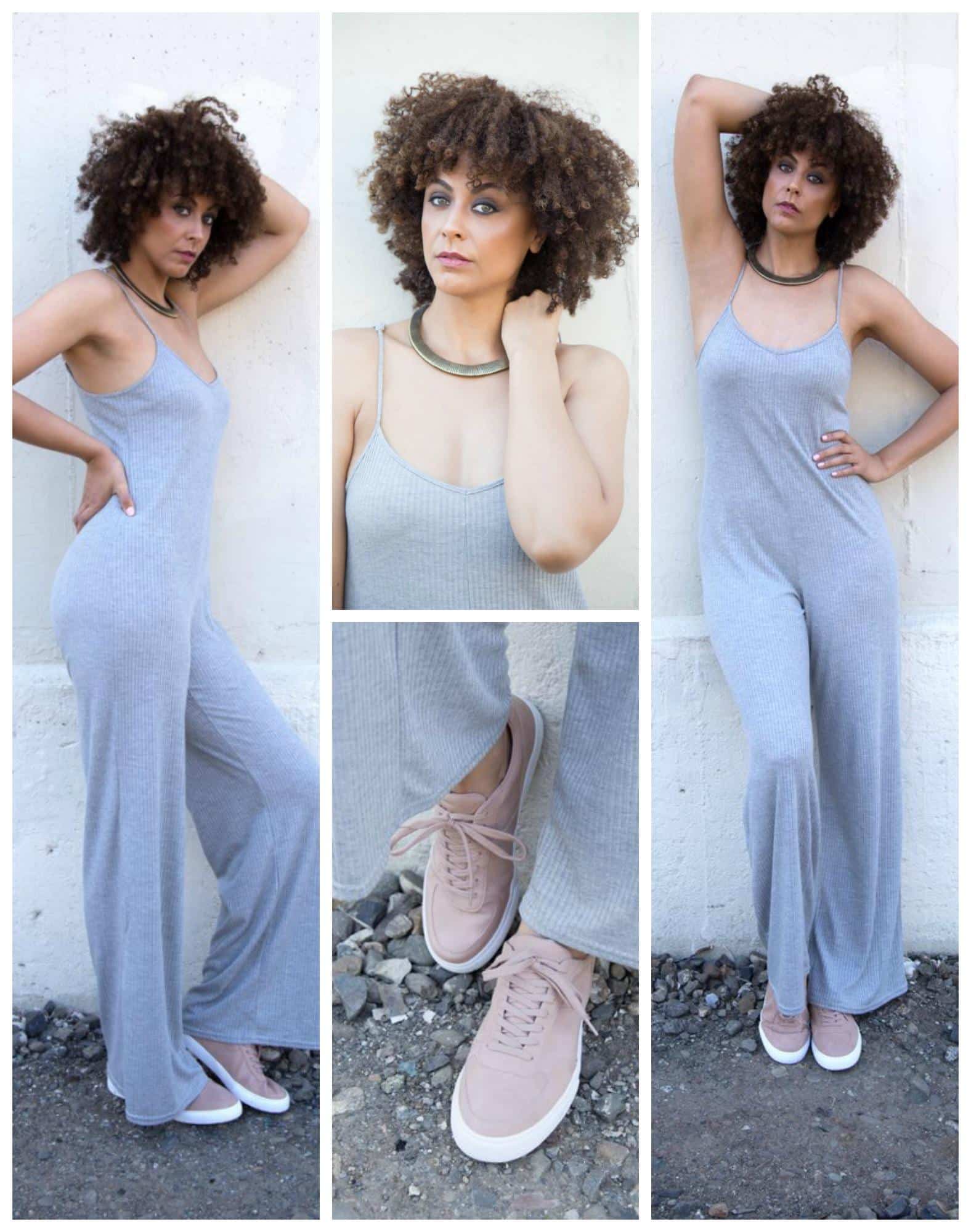 ↓ 3 – Crazy And Funky Party Look
Who doesn't love standing out, and this crazy outfit is sure to turn every head your way. It's not just unique but also a bold and beautiful look for party wear. And of course, it would look amazing on any tall girl.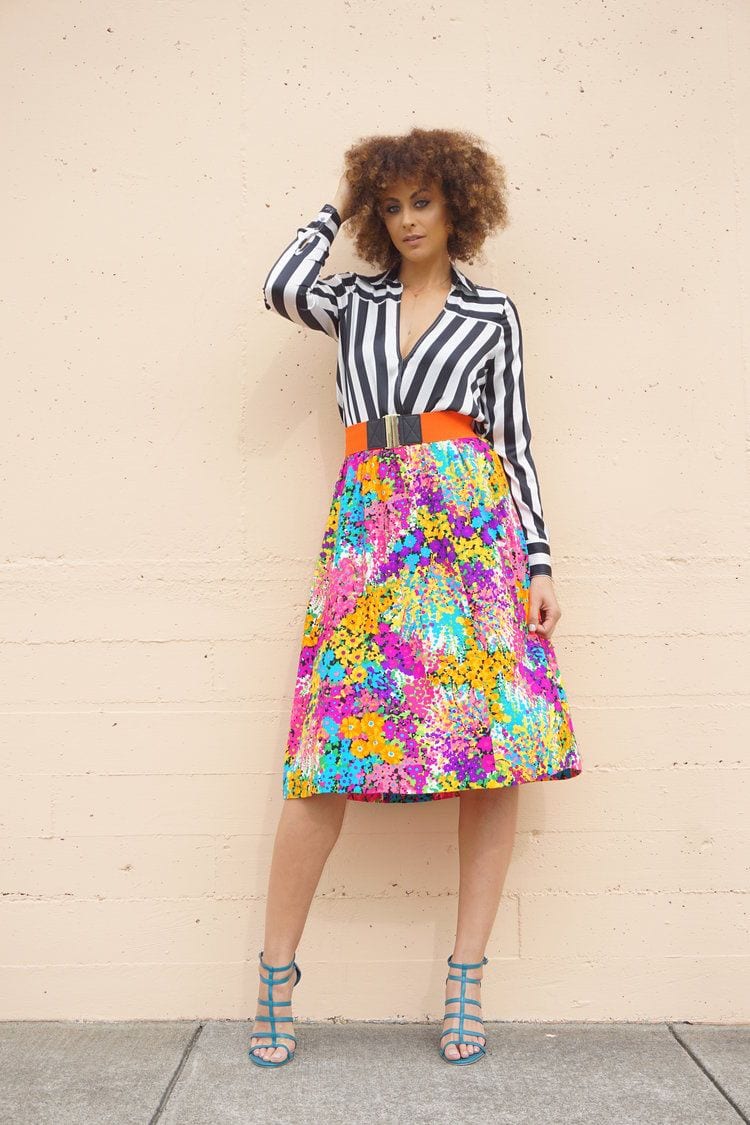 ↓ 2 – Hot Casual Outfit For Fall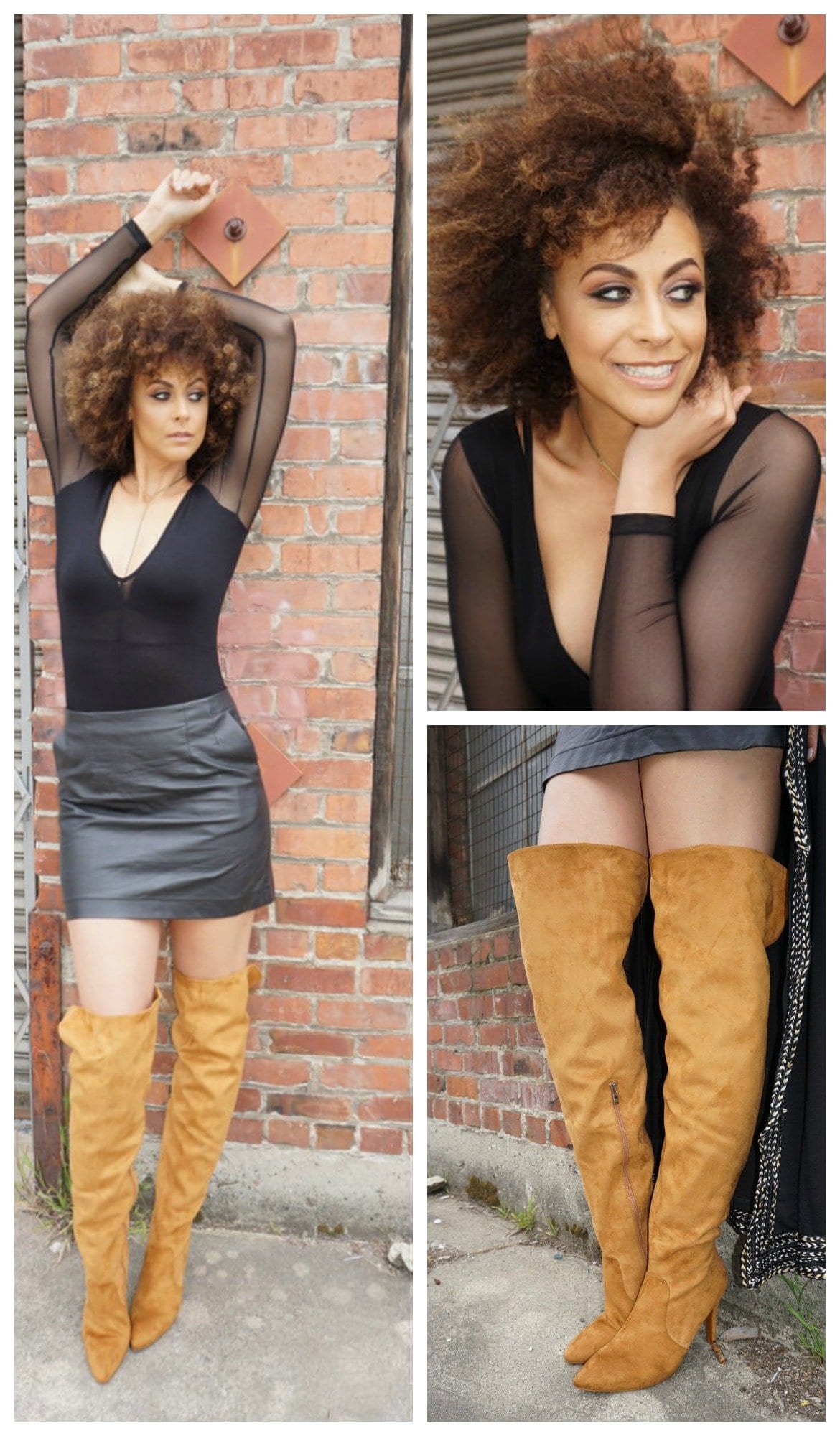 ↓ 1 – Sleek And Sporty
Andy Torres is another blogger who's over 6 feet tall, and her sporty outfits give you some serious fashion goals.