Looking for best outfits making websites? A place where you can make chic outfit combination online easily? And ideas on how to make a perfect outfit combination? Outfit trends will answer all these questions and bring you the top websites to create stylish outfits for men, women, and kids.
I am sure many of you have been stuck in the dilemma of choosing outfits for a party, buying the right outfit for an occasion, choosing a number of outfits that will match the vibe of the city that you're vacationing in, shopping for clothes that will suit your body and will complement the clothing items in your wardrobe and so on. We all have been there. We're here today to help you tackle all those hours of dilemma and to make sure you never have to go through the long hours of losing your mind over outfits before going somewhere or having a mini panic attack before you open your wardrobe to grab out an attire for a really important occasion, interview or a date. Because let's not look away from the fact that you need to dress to impress. So we have brought here a list of websites that you can use to quickly create and style outfits for yourself, before you even open your wardrobe. A dream come true, isn't it girls? Many people are already aware of them and use such websites to their advantage – and they are winning at life, while a lot of us spend hours fussing over what to wear today. Don't worry, we have got your back. Creating outfits on websites saves a lot of time that is otherwise wasted in planning and looking for outfits. By using these websites, you will always invest in outfits that can go with already existing clothing items in your wardrobe, that fortunately, suit your body type as well. It's heaven. Since it's a digital era, everything can be found, created and bought on your mobile phone, iPad, and laptops without even stepping out of your house or even better, without even getting off your couch. For all of you who didn't know such websites existed to make your life simpler, keep on reading to know all the clothing websites you should be following religiously asap, and how such websites can save you so much time, energy and money.
See Some of the Outfit Combinations I made using these Sites
1st practice: In the first attempt I wanted to make some funky dressing combinations for teen girls, so here are the results: Funky outfit combinations
2nd Practice: After having learned the basic tips and practicing over, again and again, I made a lot of improvement on my 2nd post using these sites and here are the results: Party outfit combinations
You can now select colors of your choice along with the pattern and the fabrics that you prefer. Nowadays, with the click of your finger, you can search for everything. You can easily style your own look for a party or an evening out with friends. There are plenty of websites where they provide different categories that you can choose from to create a look.
What Are The Best Websites To Mix & Match Clothes Online?
I know you all want to dive in and know all the names and details of these websites right now, but before that, we thought you should know about all the pros of these apps. So here are some of the best reasons on why you should use outfit planning apps to simplify your life:
Clothing websites can make your life so much easier and check one of the daily tasks on your list, that way you have one less problem/hassle to tackle with on the day.
Create and organize your outfits/wardrobe way before the occasion or even when nothing is coming up, just to stay on the safe side if something comes up and you have to be there while looking your best as well.
For sudden plans and trips, you can just go on the website, fill in your body details, drag some clothing items here and there, and you are all done. Go to the market and get the exact outfit without wasting time strolling the whole market.
For a hectic week ahead, where you know you will be getting no time to stand in front of your wardrobe and plan outfits for hours on the day, you can organize your wardrobe, or create outfits beforehand and get them ready on Monday, I can not emphasize enough on how peaceful you will feel once that is done, girls.
Many of these websites also mention the prices of the clothing items as well as links to shop online for them. This really helps you shop on a budget.
Life is already a mess with problems to deal with every day, let such websites come of some help and make your days better. Because when you are dressed properly from head to toe, you can conquer the world, my amigos.
Now that is out of our way now, let's get down to business. Keep reading further down to know all the websites you can/should be following to create outfits for upcoming occasions and save your time, make your life easy.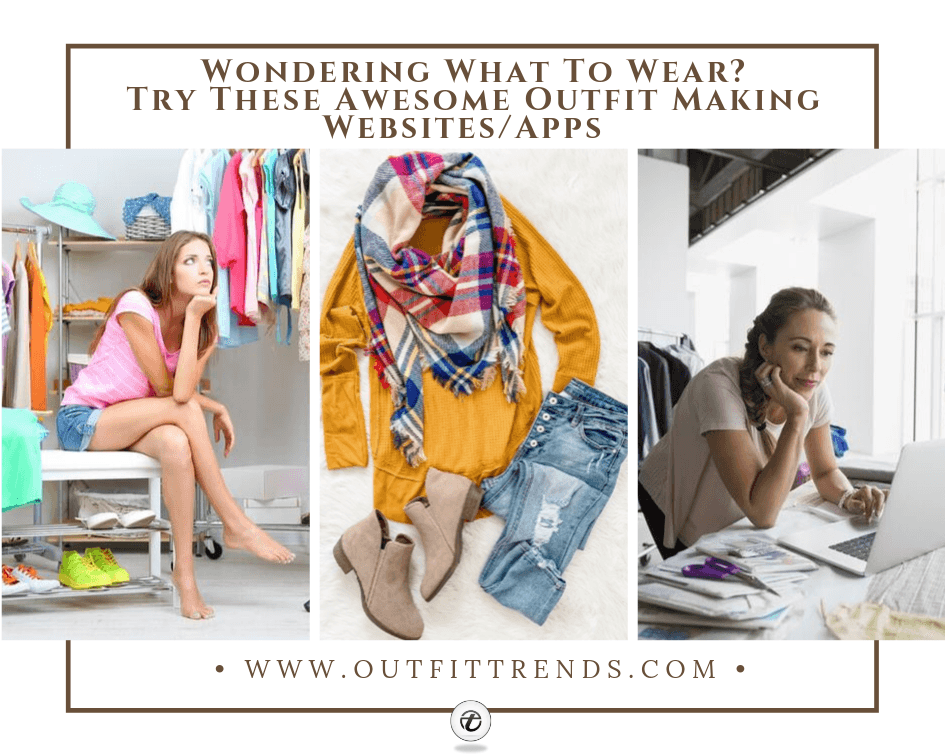 ↓ 13 – Pureple – App to Create Outfits
This app helps you organize your wardrobe as you can take photos of your clothes and manage them to create a more functional wardrobe. If you want to make a capsule wardrobe then this app can be the perfect tool to help you with that. They also offer their own outfit suggestions that you can swipe through, kind of like tinder but more fun of course. You can even create your own categories and make packing lists for trips. The app is only available for Apple users for now so do install it if you can and start managing your clothes like a pro. The good thing about this app is that instead of browsing new products or looking for new items, you're creating outfits from the pieces you already own. So it's more like a wardrobe planner and if you like this concept, here are the 5 Best Apps To Plan Your Wardrobe. And here is a short tutorial and review as this vlogger chose her outfits for the whole week by only using this app!
Shoplook is one of the most famous and commonly used websites for creating outfits. Everything you need to style yourself under one roof. It offers its services in creating outfits – design your own customized outfit from an endless option of clothing items available right off the internet. Style your outfit with different clothing pieces, available from all fashion categories and right off the internet, which gives you a free hand of choices. Discover outfits for days when you are confused about what to wear and need inspiration. From celeb style to everyday style, shoplook provides with infinite style inspos and clothing items to choose yourself an attire from. And along with creating, styling and discovering outfits, shoplook also enables you to purchase any clothing item or even entire outfits off of the website or links you directly to the product where you can purchase it from. Shoplook features a number of stores for you to choose and style from. From ootd section to popular product section to trending outfits of the season, shoplook has everything to make your life better, you name it. After Polyvore, shoplook has taken over the Polyvore users, if you don't believe me, head over to the website and find for yourself. And if you're still missing Polyvore, check out our post on 50 Best Polyvore Outfits with Adidas Superstars for Girls to Copy.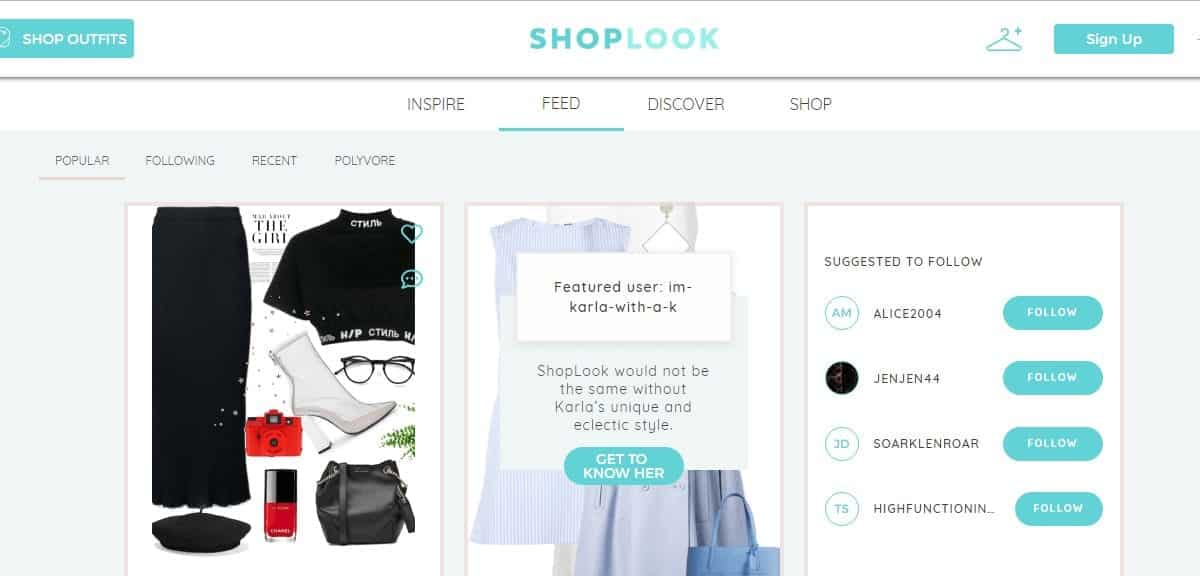 Stitch Fix is a website that mainly focuses on fixing you a stitch according to your body. This is one of the main components of styling yourself, never looking away from your body type and purchasing clothes which will perfectly suit and sit on your body, no matter thin, fat, large, small or oversized as well. Wear what suits you best and know your body type well enough to invest in clothes that will compliment your body type. Even if you are not really aware of your body type, what will suit your body best and what you should be wearing on your body type, Stitch Fix will give all your answers and help you choose and fix you clothes according to your stitch. Stitch Fix offers its services in getting the right fix according to your stitch, feature a number of outfits who will help you decide outfits according to your likings and body type, send a subscription every week/month, offer its services to every gender, every age and every body type. From kids to maternity to petite to plus size, Stitch Fix has a fix for everyone. All it takes from you is to sign up for free, take a styling quiz which will define all your likes and dislikes according to your body type, set a price range according to your lifestyle, request a delivery for every week, 2-3 weeks or a month – whatever suits you best, and get a delivery from your stylist every fixed week or month, and the best part, you can try on and keep whatever you like and send the rest back. All returns will be free. I know, nothing gets better than this, sign up for free right away and make your life heaven.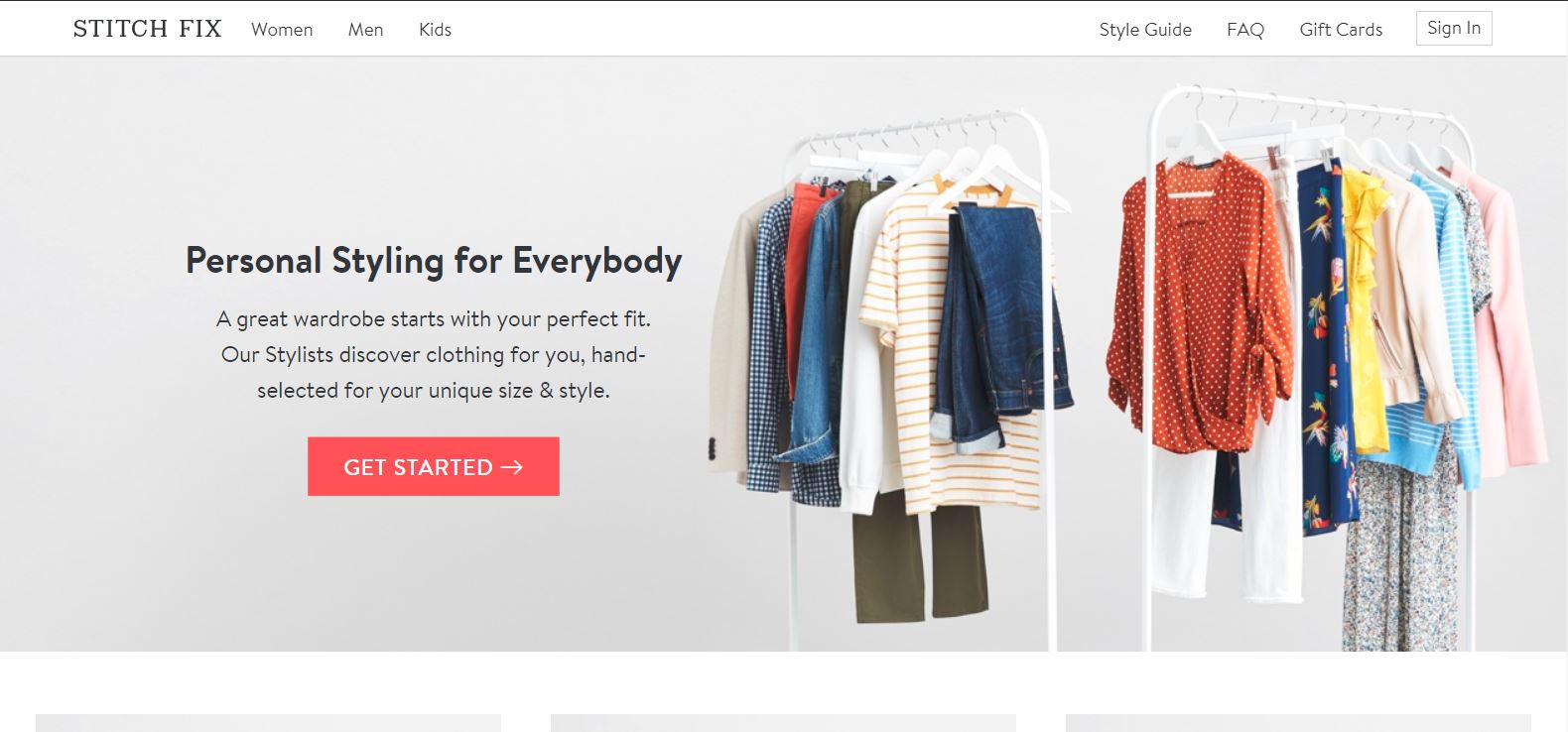 Trend me is an outfit creating website that offers so much more than creating outfits only. Creating outfits is the main focus of the website and its audience, other than that it has a collection of sets that lets you choose and take inspiration from, purchase everything from scents to accessories, clothing items and shoes all under one roof. It features different looks for you to take inspiration and purchase, and also offers a number of stylists who can help you choose outfits of your liking, links you to the clothing items from where you can order and buy them for your week's wardrobe. The most useful and important feature of the website is that you can drag items of your liking and create virtual outfits for yourself before you buy them, that way you can know how to dress up an outfit will look and be sure about it. Trend Me features accessories, bags, beauty, clothing items of all sorts, jewelry, shoes and all that one can possibly need to style a complete outfit. Sign up right now and know all the features of the website for yourself. Such websites are also quite useful for potential fashion designers. who can make outfits as a hobby or a time pass all day and discover the latest trends.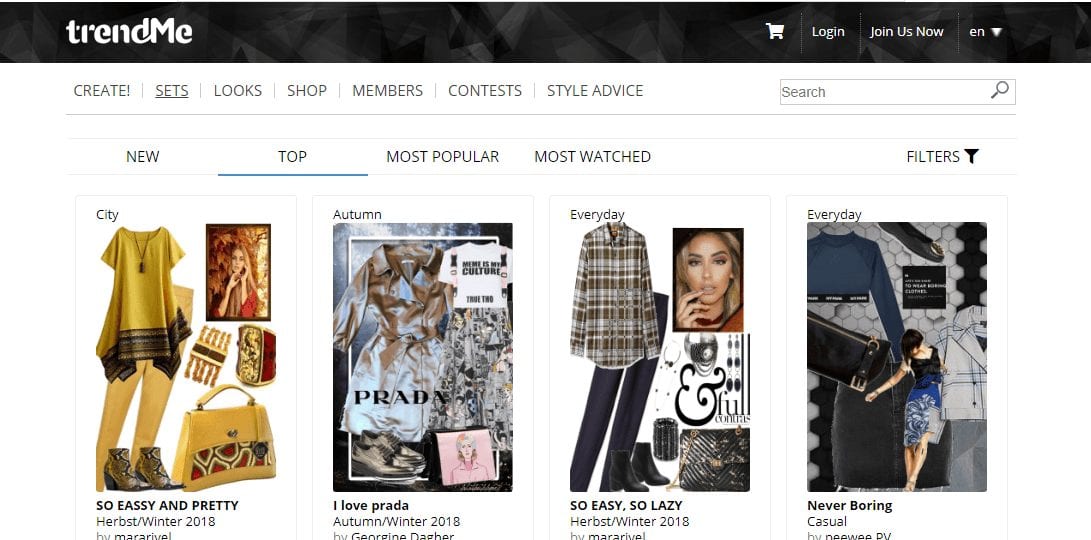 Apliiq is a website that helps aspiring artists and fashion designers in creating a logo for their brand. What comes after creating outfits for fashion designers is the process of designing a logo and setting up a business. You can create a certain logo and design for your brand and copy that on all your designed outfits for originality and sell your clothes under a specific name that will help you make a successful brand in the future. Set up your business with a big dream, and you shall achieve it one day. Apliiq lets you make a collection of clothing items like tops, tees, pants, jeans and many more with the same logo of your choice. For all the aspiring artists and fashion designers, this is the website for you to work your dreams on. Yes, I know, this is not the website you were looking for, but it is definitely one that will be of great use to you.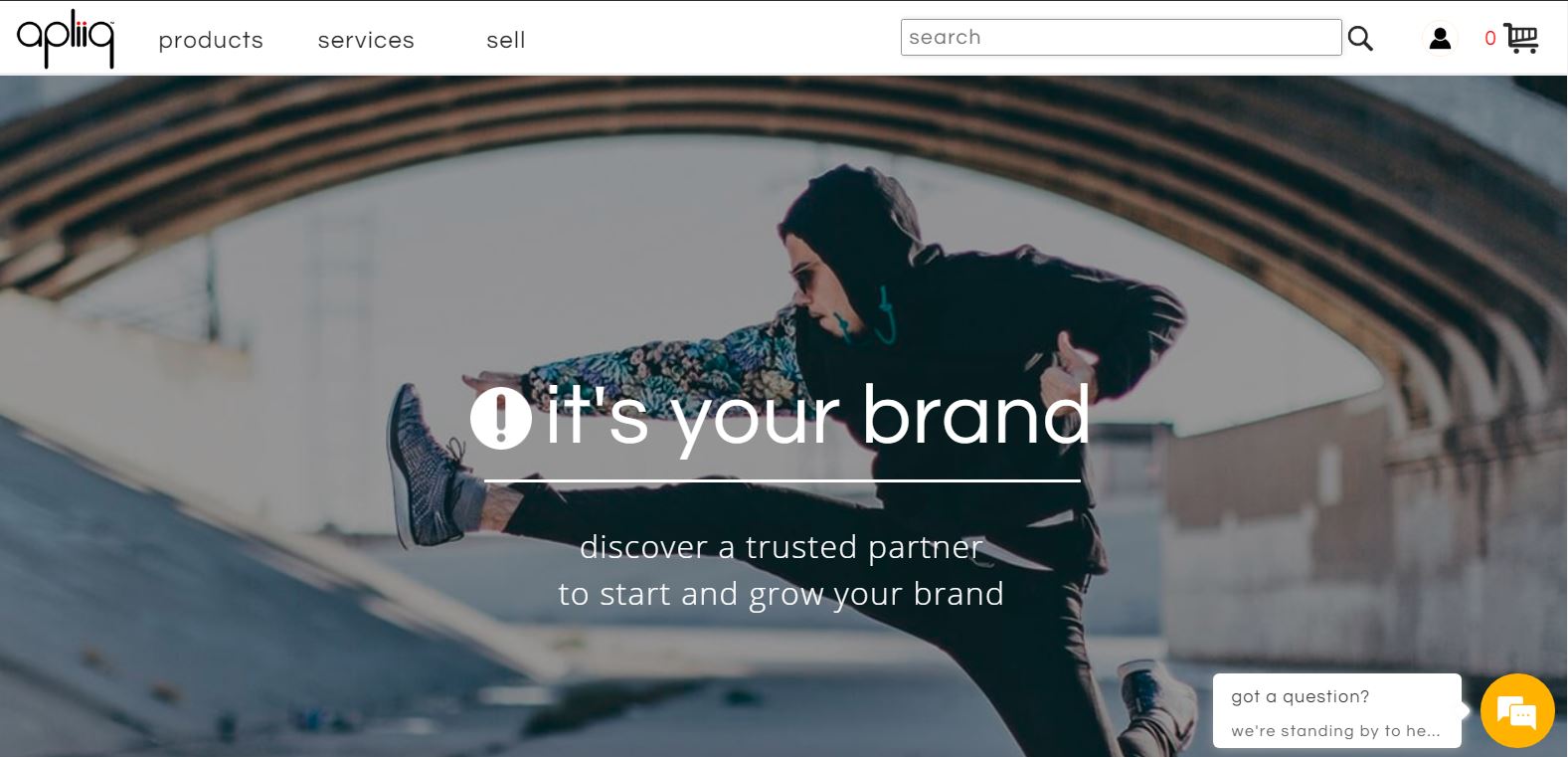 ↓ 8 – Designhil
Designhill, again like Apliiq, is a designing site rather than a creating site. Just to put it out there for anyone who does not understand the difference between creating websites and designing websites, let me get this clear once and for all. Creating outfits basically means choosing from already existing clothing items available over the internet, pairing one with the other and trying new combinations out on the website before you actually go buy them, to save time, effort and of course your hard-earned money. Whereas, designing outfits means designing patterns and logos of your like or of your aspiring brand or an already existing one on plain tees, tanks, tops, jeans and other clothing items to basically make a customized clothing piece for yourself, or for sale purposes. While we have talked about creating outfits websites, we deemed it important to bring on here some designing websites as well for you all to get a clear picture. Designhill is world's one of the most famous designing websites, which offer its services to men, women and kids as well. Sign up and see for yourself.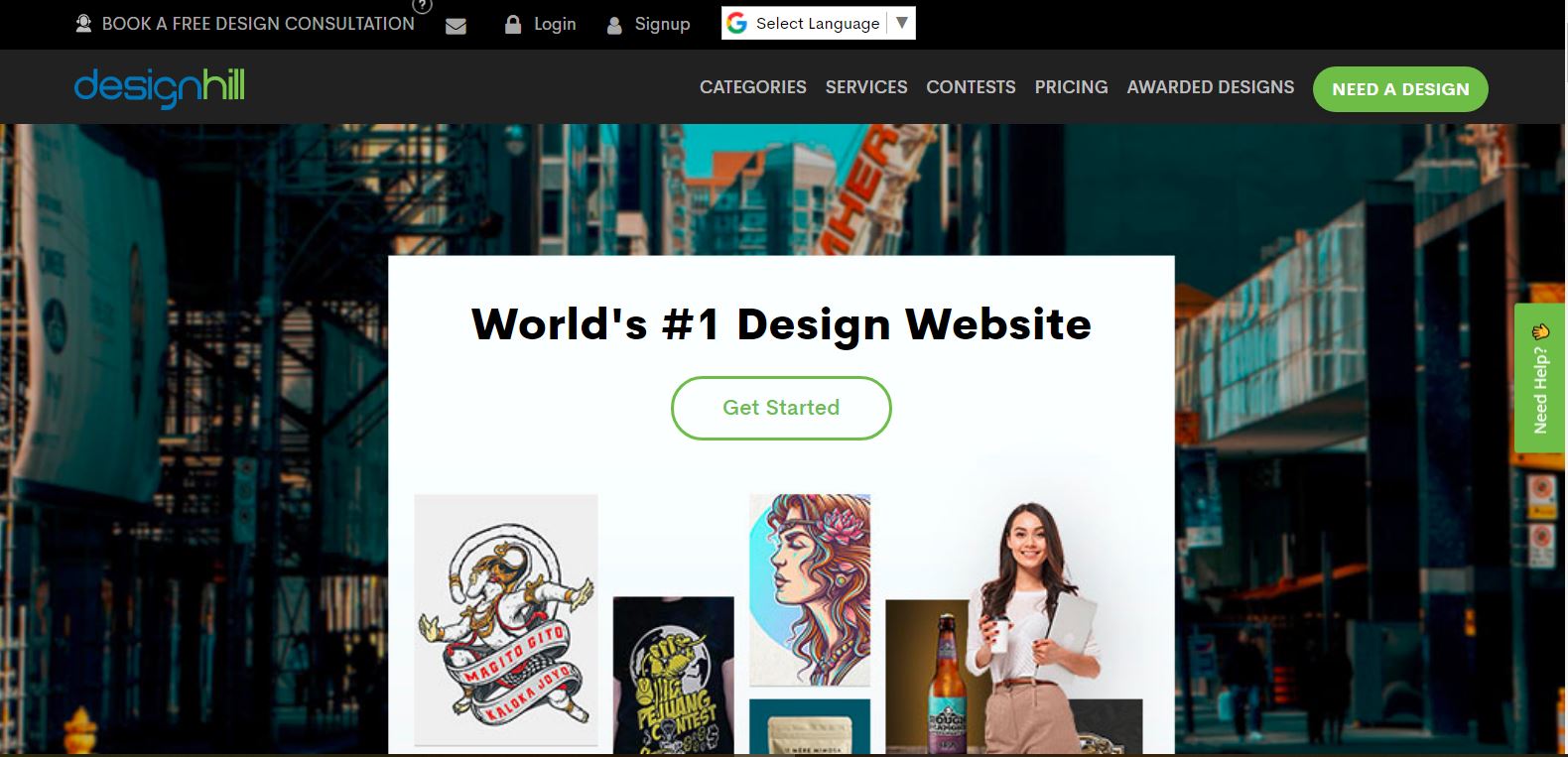 ↓ 7 – Virtual Outfits
Virtual outfits lets you create an outfit virtually, yes, quite literally virtually. It is a free website, which means you can sign up for free and use it as you please. Virtual outfits lets you build an avatar and then choose from the exact outfits that will suit your body type, face and your hair colour, well, we know these things matter the most when choosing an outfit for you so we thought to bring a website of such sort for you. Anyway, virtual outfit first helps you in discovering your own style sense before you head into the actual creation of outfits. Scroll through the curated mall of Virtual Outfits and save your selected items so then later you can use them to create an outfit. Put your selected clothing items on your avatar to see if it fits and looks good on you, then go ahead and buy those clothing items by clicking on it, which will directly take you to the actual product where you can order from.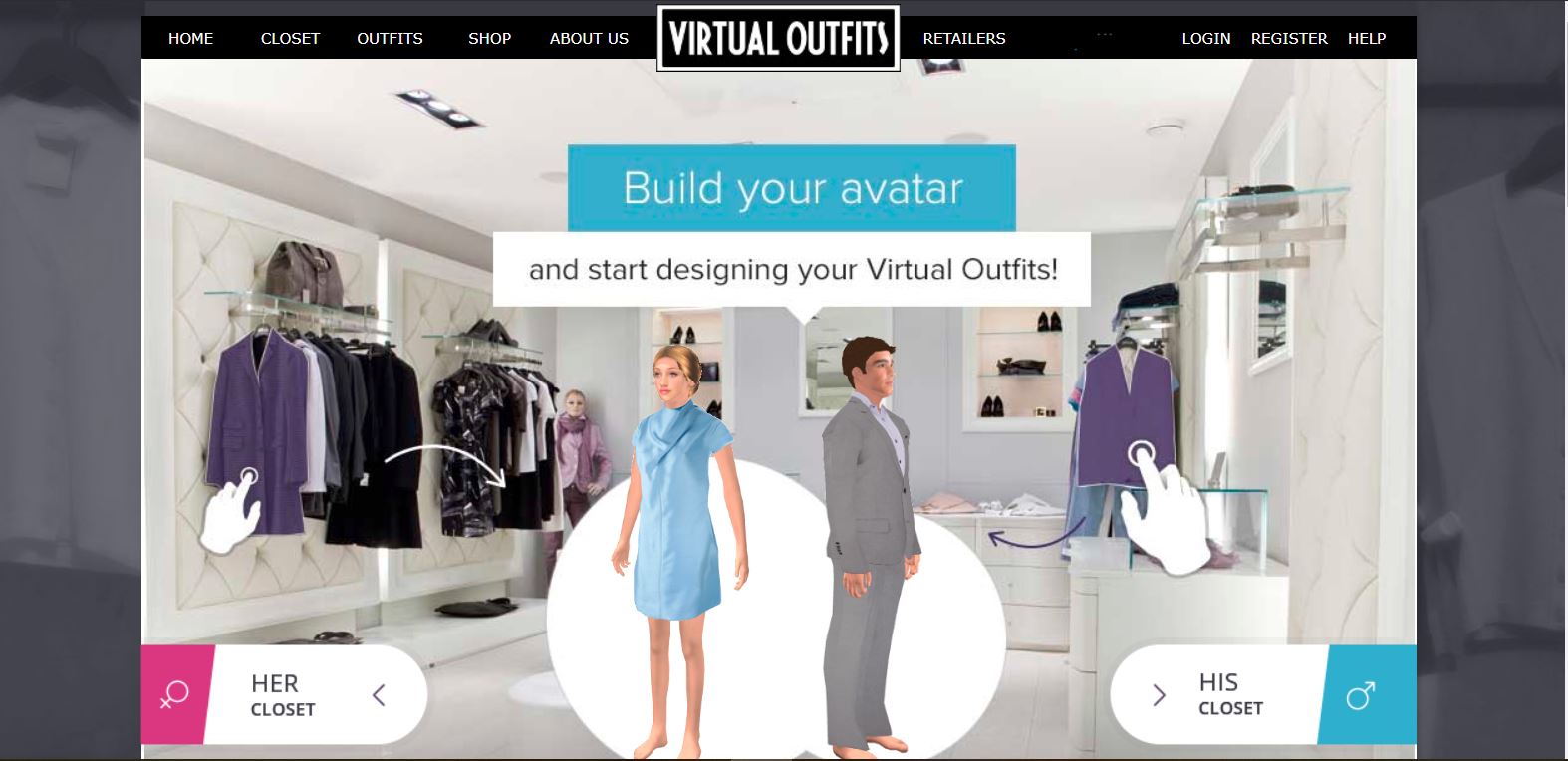 Spreadshirt, like any other website to create outfits, offers services in creating outfits by mixing and matching different clothing items of your choice from here and there and also buying them in the end. It has different options to choose clothes for men, women, kids, accessories as well as home and lifestyle products. Already existing creations to choose and take inspiration from are also offered by the website. Sign up for yourself to see the vast options of shopping and creating outfits Spreadshirt has to offer. Spreadshirt is particularly great for those who truly believe in their awesome outfit creating abilities and it allows you to even design and sell your own shirts for free!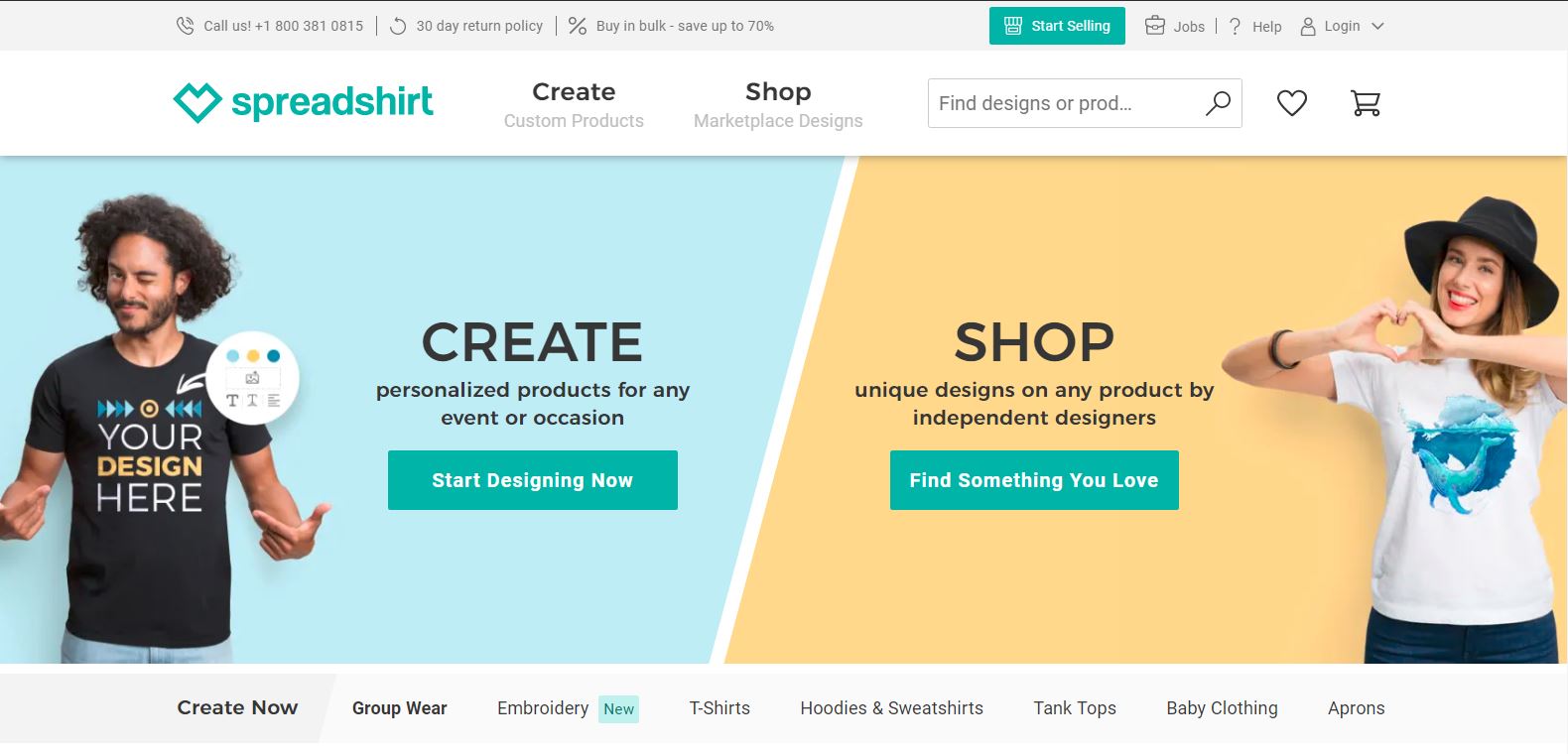 ↓ 5 – MOD
This website provides you with a choice on whether you want to design outfits for men or women. You can then further select the category of your choice. This website acts like your advisor or a consultant. This site has a very easy interface. You can easily drag and drop any item from the right side to the left side and then adjust it easily.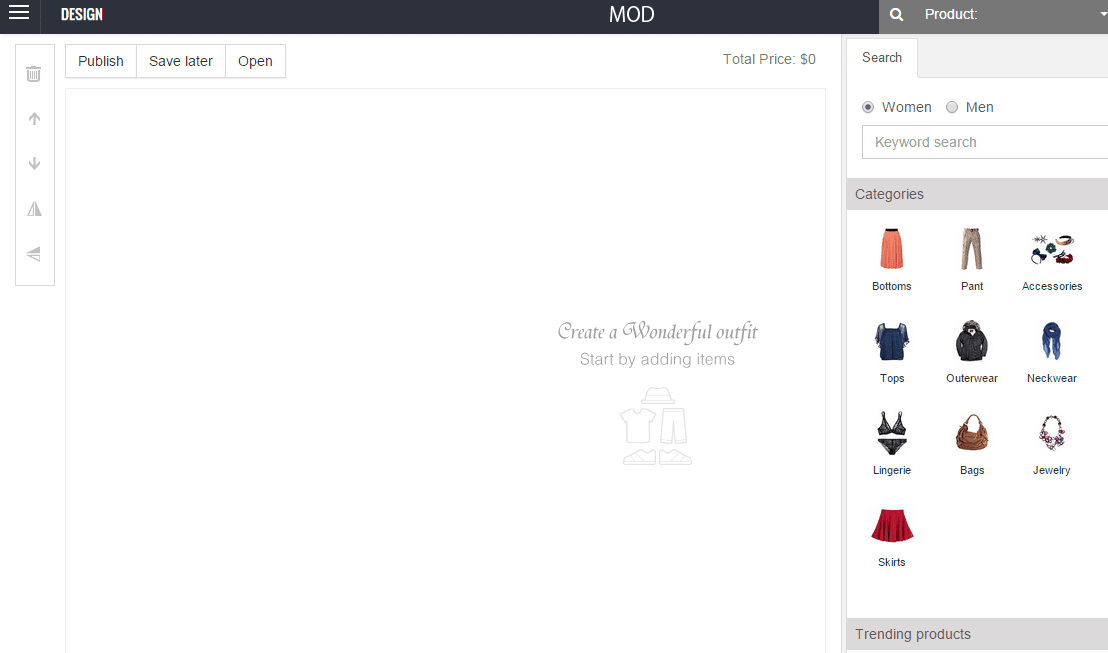 It is a software that lets you build your own outfit. You can create something unique as a variety of dresses and skirt styles are available. You can then customize the outfit of your choice. Girls can especially take a lot of help from these websites. There's no more hustling. You can easily create it at home and order online. If you've had enough of such websites, know that bloggers are the most inspirational source of fashion and trends these days, which is why we've compiled this list of the most stylish Women Fashion Accounts to Follow on Instagram.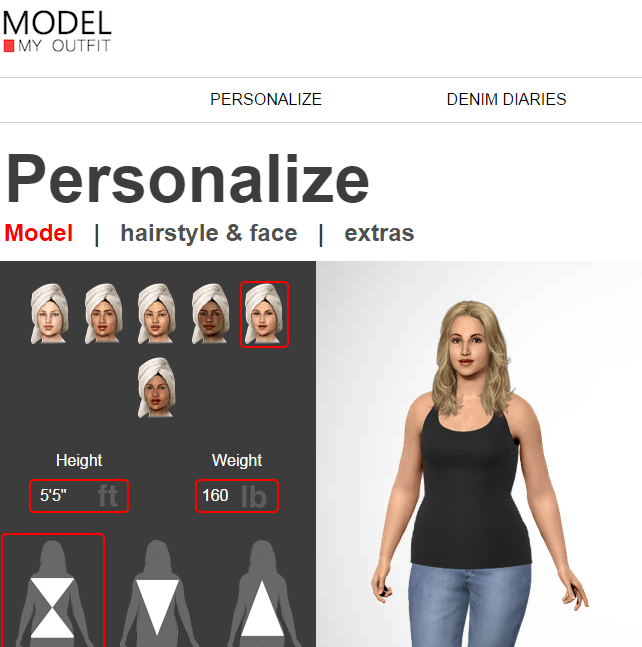 Looklet allows you to play around with different accessories and clothes. You can combine and put outfits together from the categories. Jackets, tops, pants, shirts, etc. that are available. You can create endless combinations of your processed items on any model of your choice. You control everything from styling down to model facial expressions. You also have the possibility to change scenes and add effects to match your styling. It's easy to change styles on your images to promote different types of sales.
On no 2 we have ASOS. A name that every fashionista knows. It comes in top companies ruling the fashion business. But what many of us don't know is that it is also one of the most extensively used sites for making outfits online. Asos provides a huge category for accessories along with other outfits. This website provides you different categories along with different looks and trends. Accessories, shoes, tops, belts, bags, and jewelry is provided at the website. You can also follow the top looks for the season. I personally found it better for designing menswear.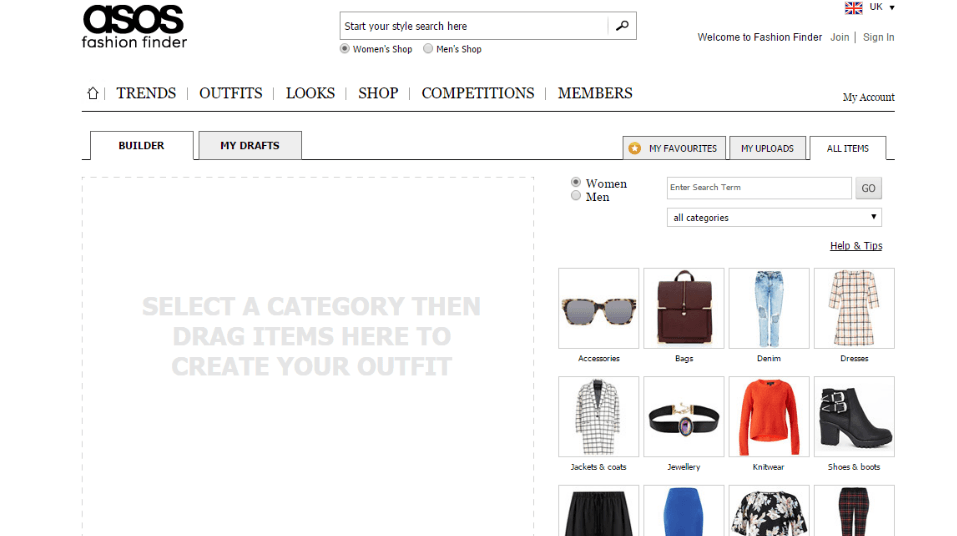 #1 – Polyvore: (Now SSense)
And finally, on top of the list, we have Polyvore. One of the best online outfit-making website and my personal favorite too. I have personally created many outfit combinations on this site that had even gone viral on social media. It was indeed the easiest way to organize outfits. You could build your own outfit by the choice of your brand and you can see how everything looks when put together. Polyvore also provided the links from where you could purchase the outfits of your choice. This site also gave fashion advice and a lot more. The best thing which I loved about Polyvore was, that you could literally clip any image from the internet directly to your images collection. This provided you with the edge over others that you are not restricted to use images available on the website only. For all these reasons, this website was my number 1 forever but sadly, Polyvore has been acquired by ssense.com and its audience is not really happy about it. You could still give it a try though as many of the old features are still in place.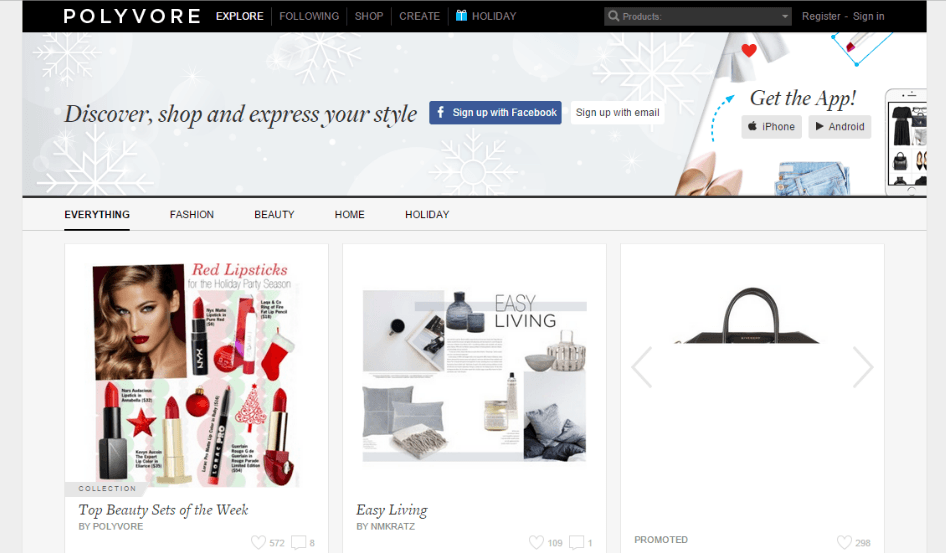 Now that Polyvore is no more what are the other sites like Polyvore? What are the alternatives to Polyvore?
For an answer to this, check out our earlier post on 20 Websites and Apps alternative to Polyvore
Conclusion:
Creating your own outfit online for free is nevertheless a great fun. It's not easy to achieve perfection in the first place but after experimenting and getting ideas from other top-voted combinations you can make a perfect combination of your own too. At the end of this post you will see different suggestion posts "You May Also Like " in which all the outfits have been made on these above-discussed sites. I hope you will get many ideas from that too. Good Luck with your first outfit.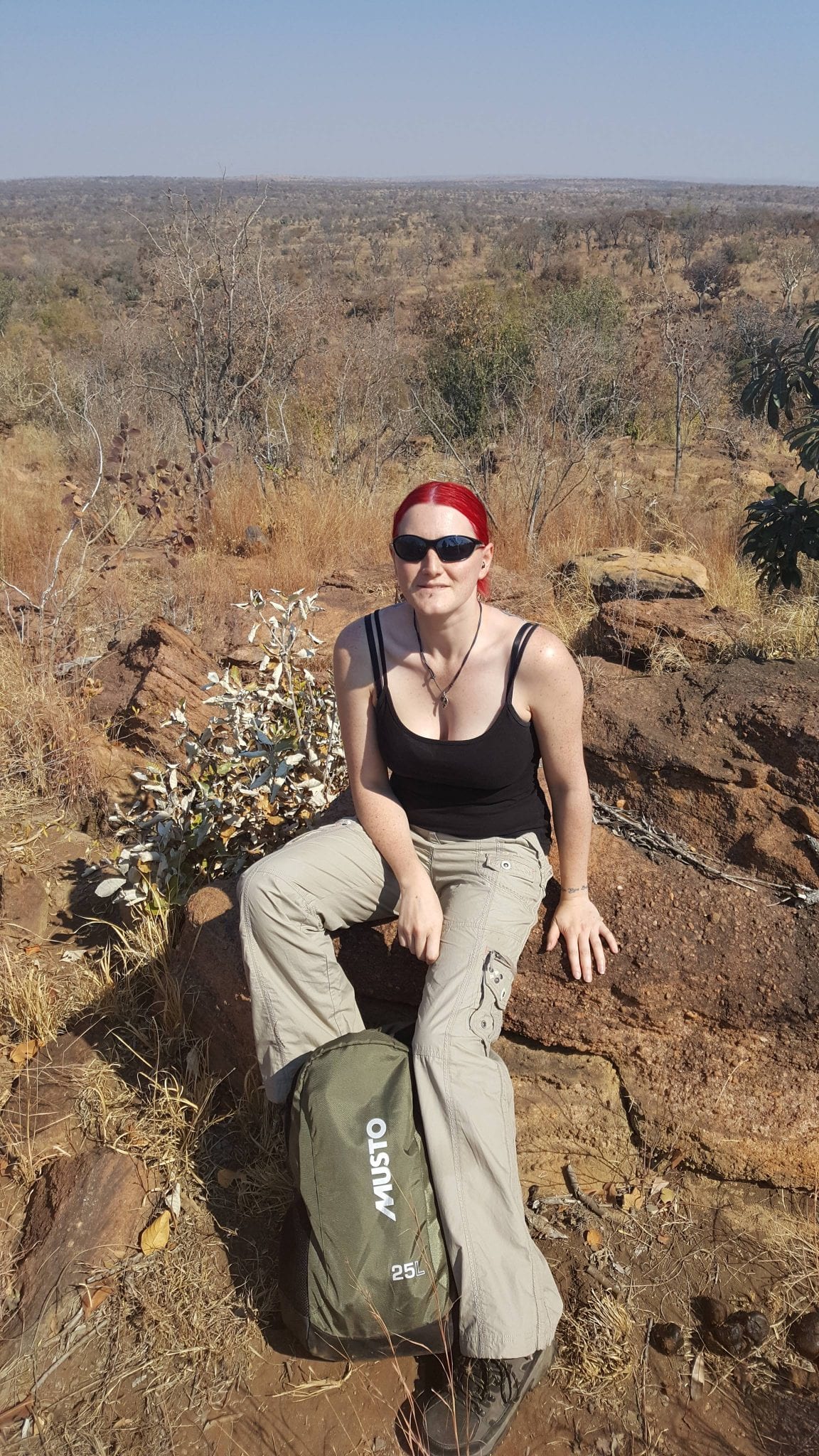 Caz, aka Vixen, has been freelance creative writing for several years. She has a lot of experience in different fields including high street fashion, tattooing art, and even the gothic and historical costumes. Caz has a Diploma in Fashion and Textiles and also a Bachelors Degree in Historical Costume and Corsetry. Her passion lies with gothic design, corsetry and any other styles considered to be taboo or unusual. Style-wise Caz has a love for Vivienne Westwood and her take on the punk era. Although Caz loves the weird and wonderful, she has a deep love for all fashion and allows this to show through her work.