Outfits with Lace shorts and lace skirts are a very popular trend for the summer season. You can wear these shorts for any occasion and get many looks. From formal to casual, street style to a funky look, they simply look amazing. From the following picture, you can get a lot of ideas and tips on how to wear lace shorts? How to match lace shorts with other outfits to get a chic look? how to get street style look with lace shorts and many more questions which are in your mind. And for this girl who is reluctant to try them being too short or think it's almost like underwear, you can try wearing either with tights or wear long shorts. Also, see some elegant lace dresses and ideas to wear them from here.
The idea of lace shorts has always been successful. It gives a very delicate and stylish look. You need to pair it up with a nice shirt or a jacket to pull off the entire look. There are several ways to wear the gorgeous lace shorts. In winters you could wear the lace shorts over the legging and tights. A perfect pair of booties is must wear with shorts. It is a great idea to wear and look absolutely chic.
RECOMMENDED: 20 Cute Lace-up Dresses That are Trending These Days
Ideas to Wear Lace Shorts with Different Styles
In this post, you will see some fashionable lace short ideas to wear with stylish outfits. Black lace short with a white plain shirt would look alluring. Black is itself a very attractive color and you can wear it anywhere whether to a formal date or to a hangout with friends. By all of the ideas above and have a look at the pictures will give you a fair idea to look chic in lace shorts. It is time for you to get yourself some lace shorts and add them up to your boring wardrobe to change your style and appearance. Happy shopping 🙂
We have placed some of the best pictures(courtesy Pinterest.com) and ideas on how to wear the lace shorts in the best possible way. Check out the pictures below for inspiration.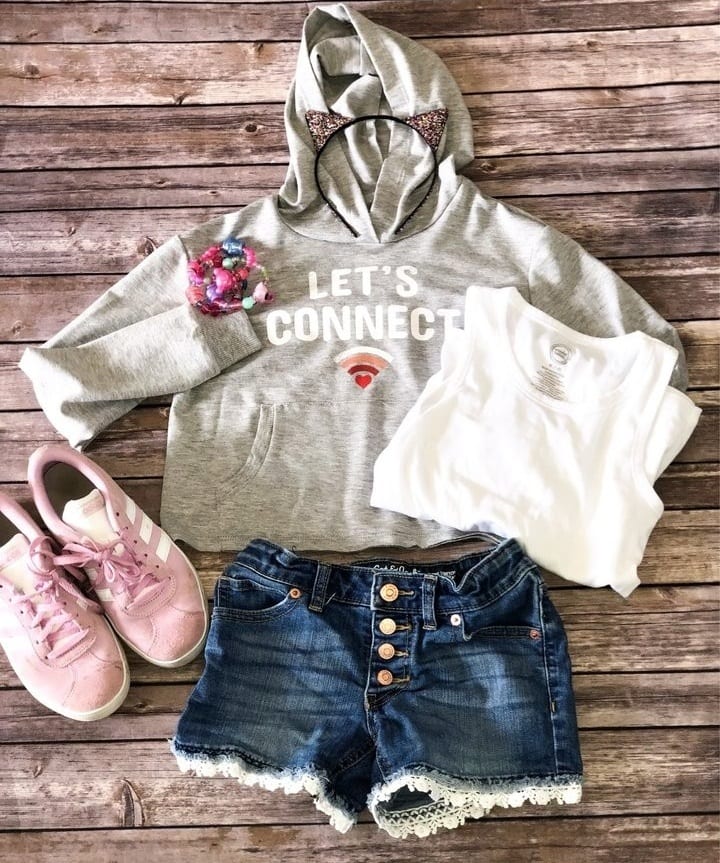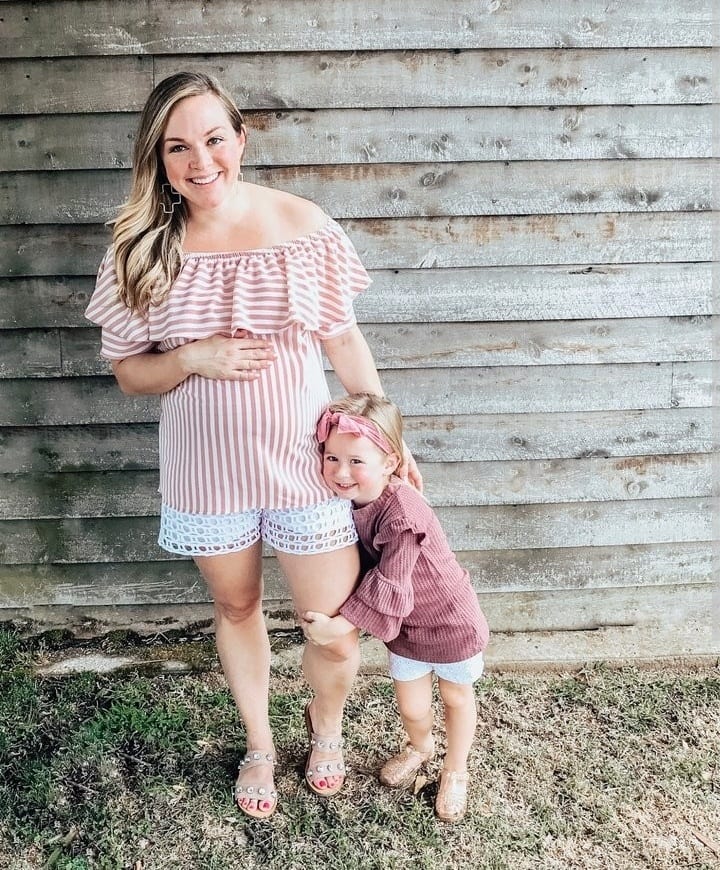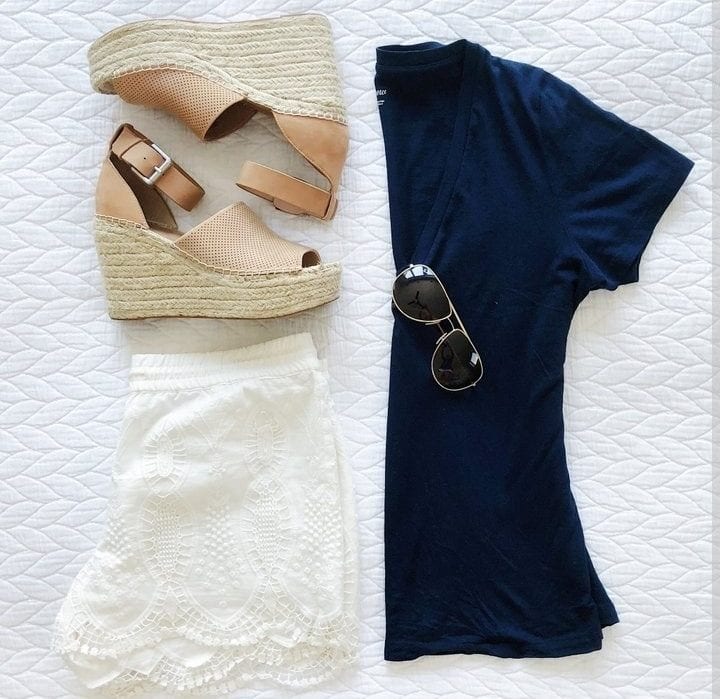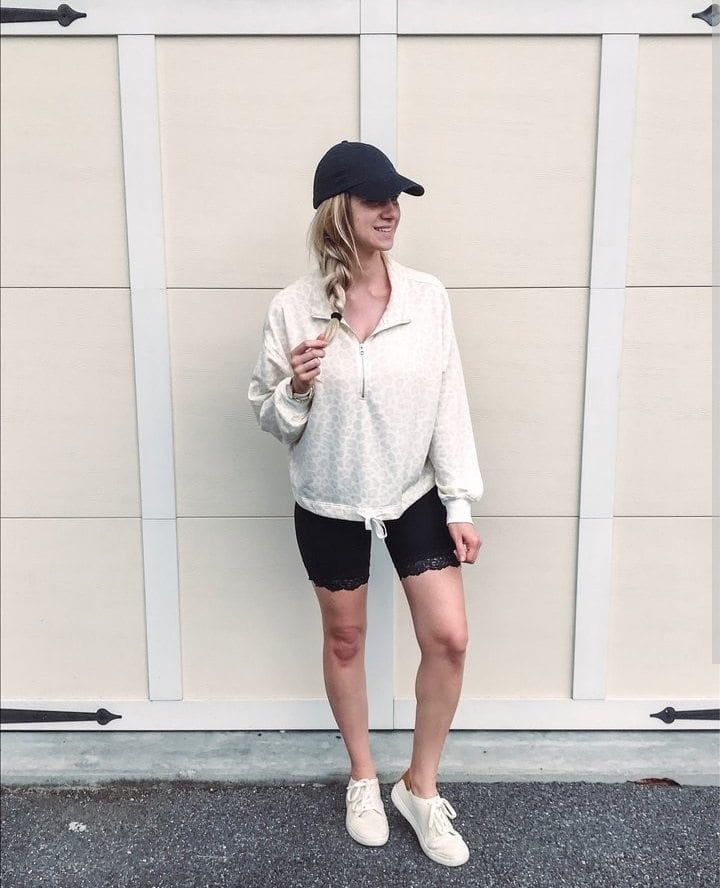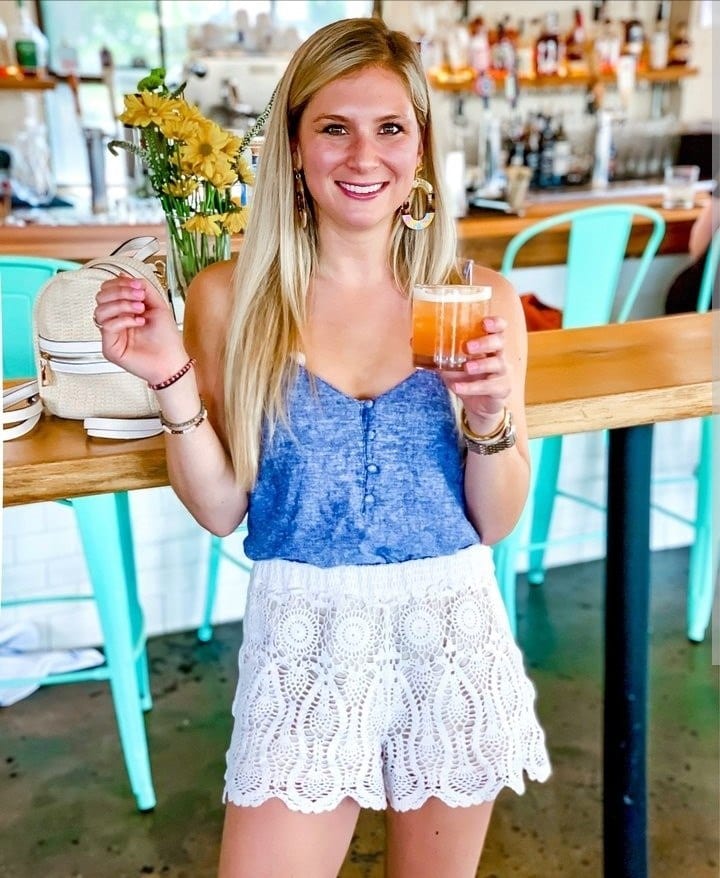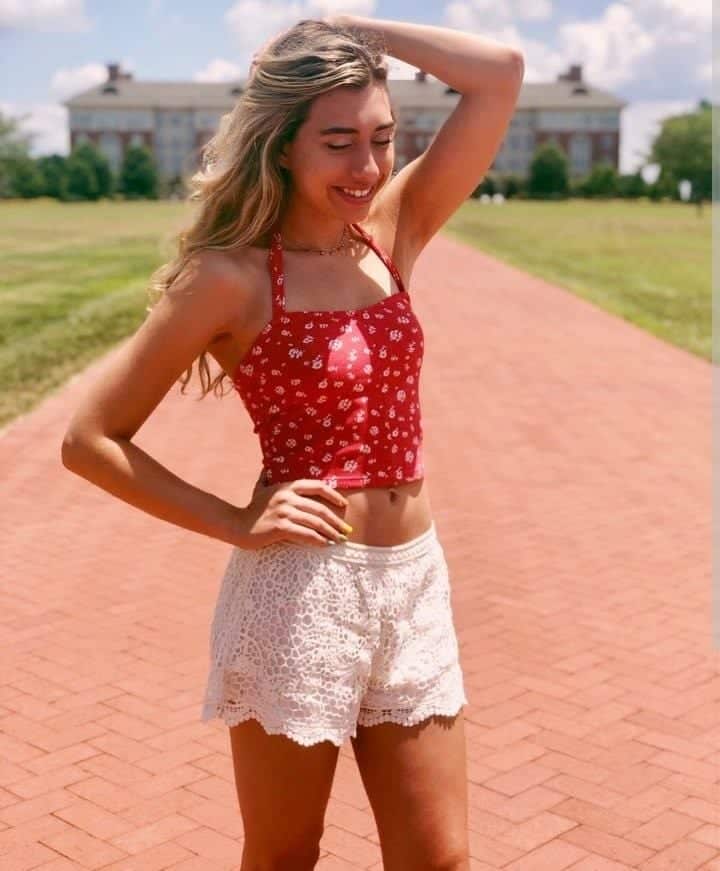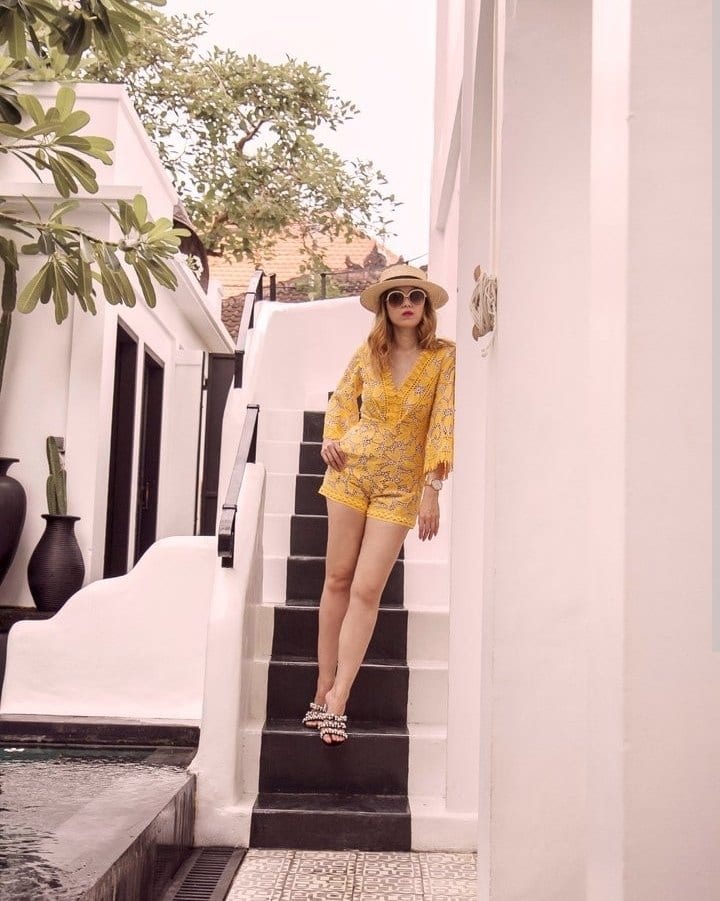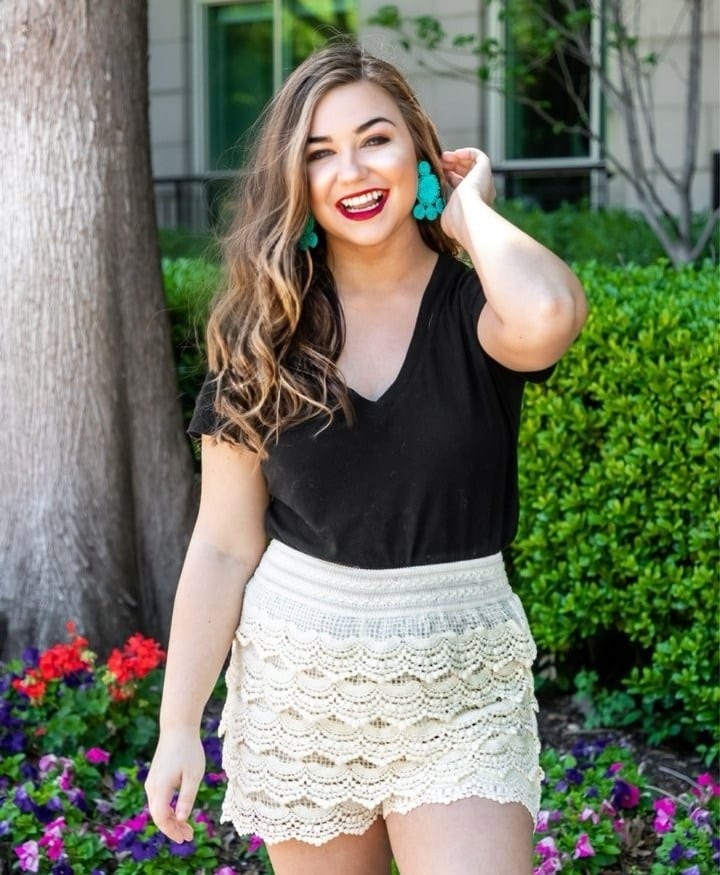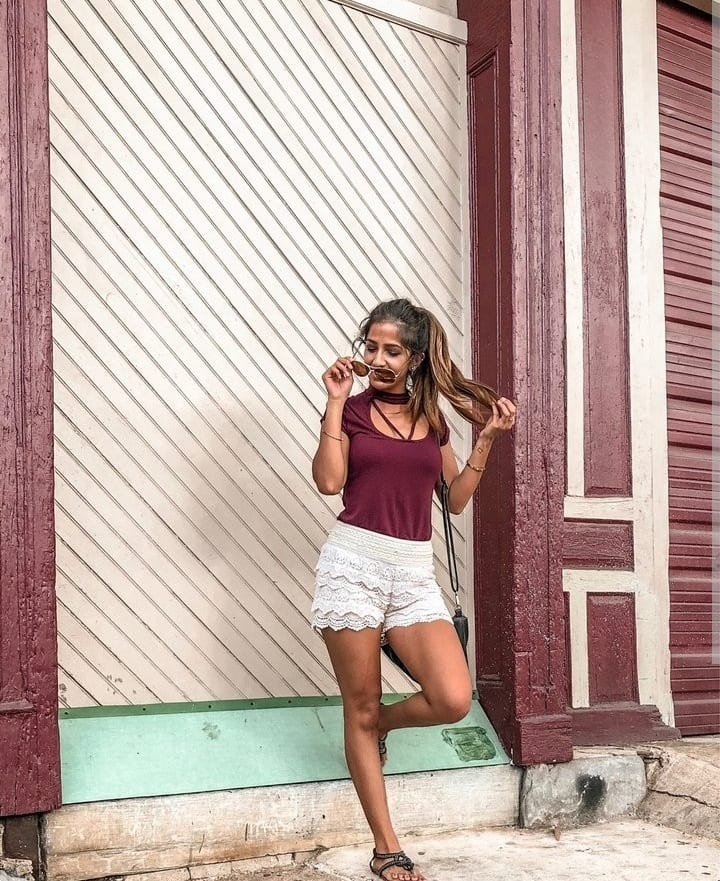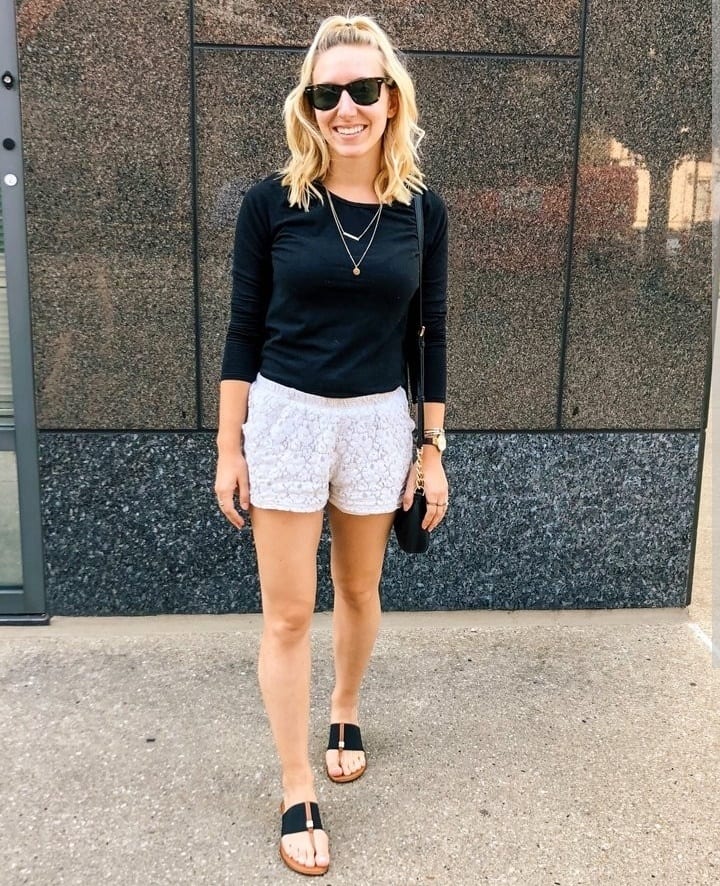 ↓ 20 –
↓ 19 –
↓ 18 –
↓ 17 –
↓ 16 –
↓ 15 – Summer Chillings In Lace Shorts
In summers, when the weather is warm, you can wear lace shorts with cute shirts, crop tops, long shirts, etc. There is no need to wear leggings in summers. Try on different colors of shorts with plain shorts. A tank top with lace shorts will look charming on you. Denim jackets with shorts have always been trending and the idea of wearing denim jackets with lace shorts has also been loved by everyone lately.
↓ 14 – How Celebrities Wear Lace Shorts
A lot of celebrities have also approved this style and it is not surprising that they have loved the style. You can wear a gorgeous fancy belt with shorts to enhance the look. For formal events, shorts with legging would look ideal. A nice bag could be carried to give a sweet took to the appearance.  A statement necklace over the shirt is a great option. For the more fashionable outfit, an over-sized jacket can upgrade and enhance the look.
↓ 13 – Teen Girls Style
This outfit idea for lace shorts is perfect for teen girls. It can be worn to college or high school or if you are going to a party with your friends. For this outfit idea all, you will need to wear is white lace shorts and pair it with loose sleeves tee in any dark color. For shoes, you can wear sandals which are matching the color or in a contrasting color. If you want to take a few steps ahead you can go a make a messy bun with this outfit look.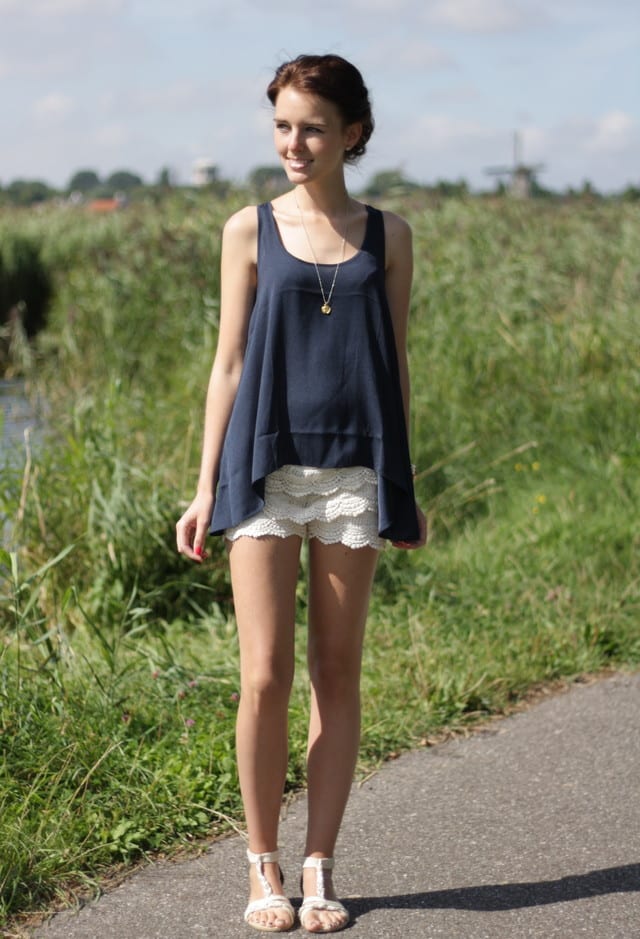 ↓ 12 – Lace Skirt With Tights
If it is winters or even fall and you may feel cold if you go out bare legs then this next idea is perfect for you to execute. All you need to wear is net or jet black leggings or tights underneath your lace shorts and pair them with a black tank top tucked insides. For accessories, you can wear a cowboy hat in black with a messenger bag. Here are some more great Outfits with Black Tights-20 Ways to Wear Black Tights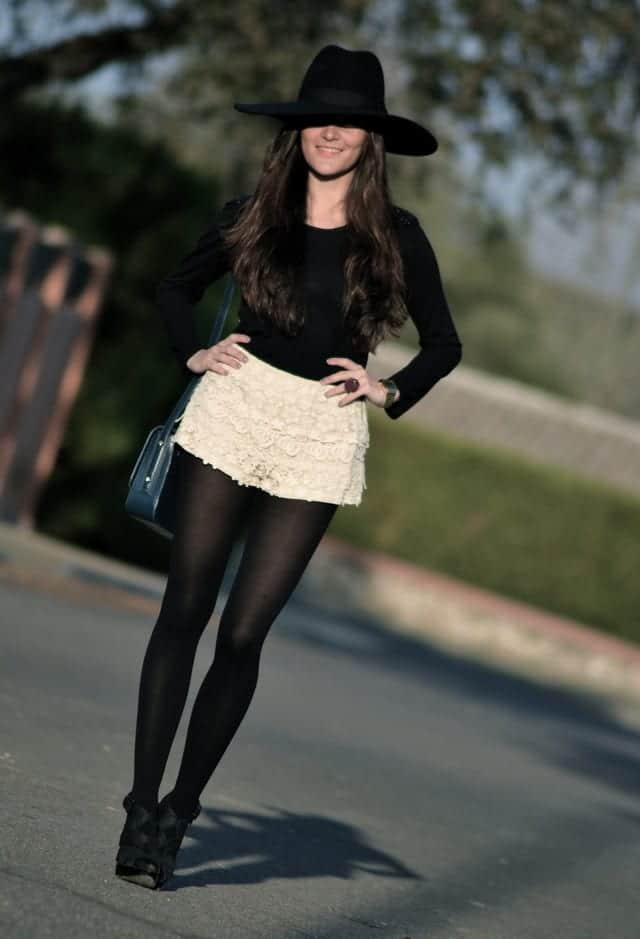 ↓ 11 – Denim Jacket With Lace Skirt
Denim jackets make such a perfect combo with lace skirts or shorts. This combo is perfect for work because it is very comfortable and easy to wear in the morning when you are getting late. For this outfit idea, you need to wear white lace shorts or even shirt will work and pair it with a denim jacket. You can either tuck the denim jacket inside of let it hang loose. For shoes and other accessories, you can wear them in nude or in striking red color to bring everything together as one. Check out these Outfits with Denim Jacket-20 Ideas How to Wear Denim Jackets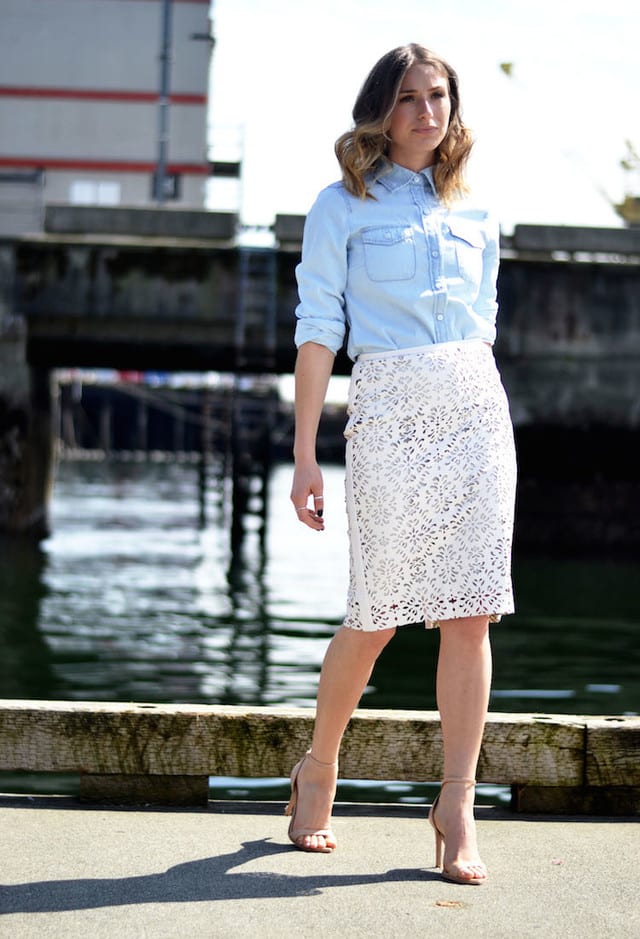 ↓ 10 – Street Style
For this style, you will need a yellow neon tee. You can also wear it in any other bright neon color. And wear it with lace shorts. You can also tuck the shirt inside the lace shorts for more spice. For accessories and shoes nude color is your best friend. 16 Popular Spring Street Style Outfits Ideas For Women
↓9 – Workwear Combination
Who says you can not wear lace shorts to work? Well, you totally can wear them to work if you wear them the right way. For the combo that is perfect to be worn to work, you will need to wear black lace shorts or skirt with black net leggings. Pair them up with a black shirt tucked into the shorts and wear a white formal jacket on top of the shirt. For shoes, you can wear black high heels or even pumps will work too. Women's Work Wear Outfits-20 Best Summer Office Wear for Women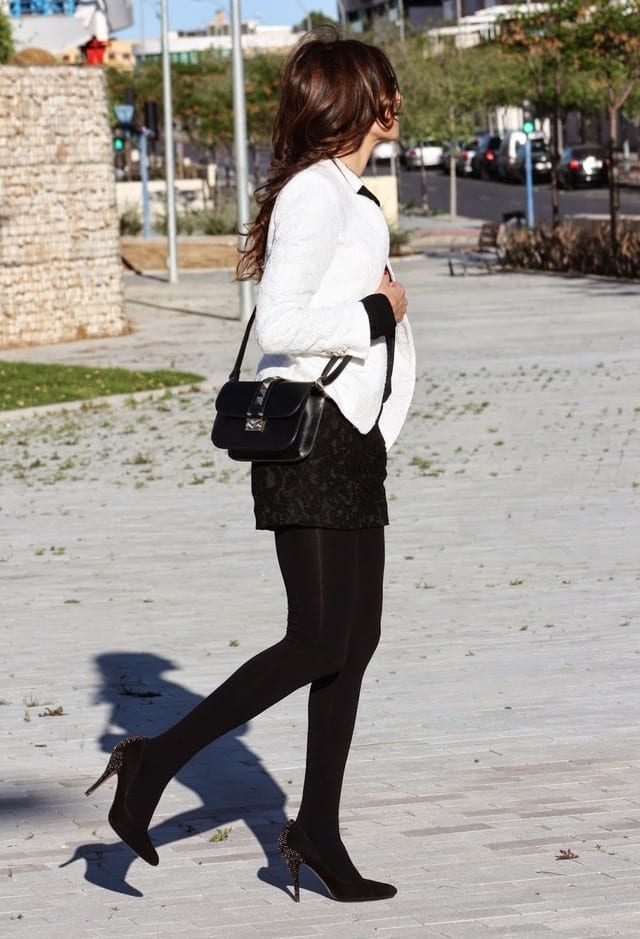 ↓ 8 – Spring Wear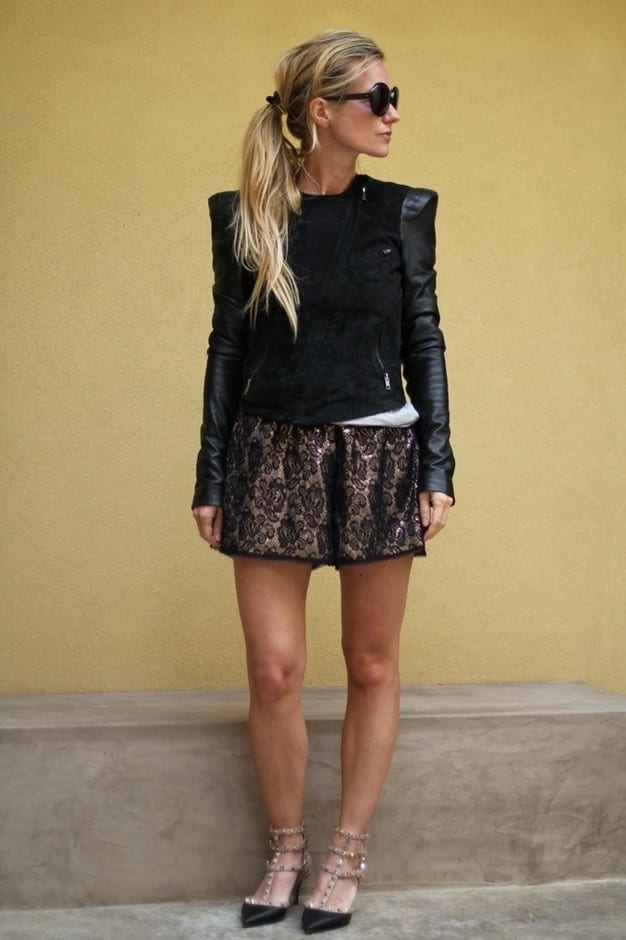 ↓ 7 – Lace Short Outfits For Casual Style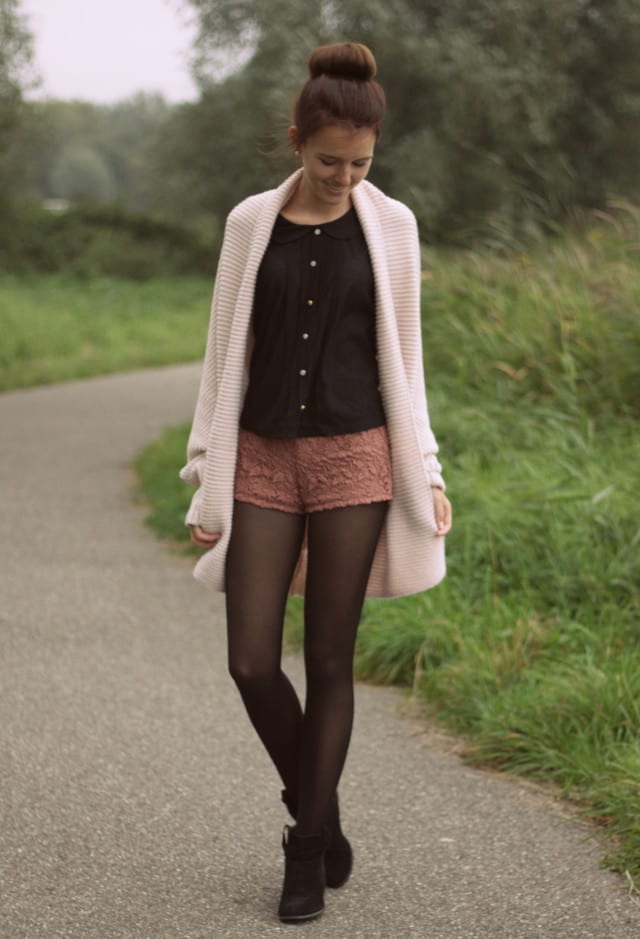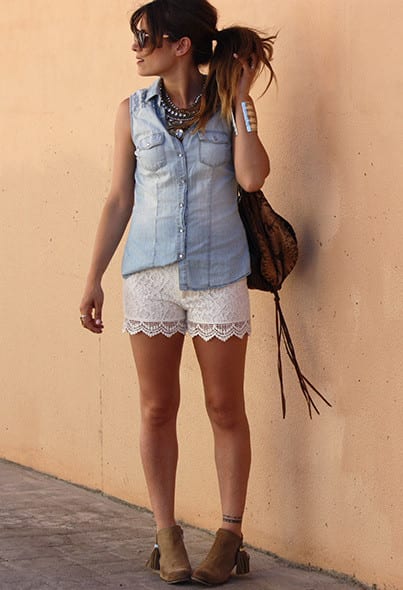 ↓ 6 – With Wedges For Short Height Girls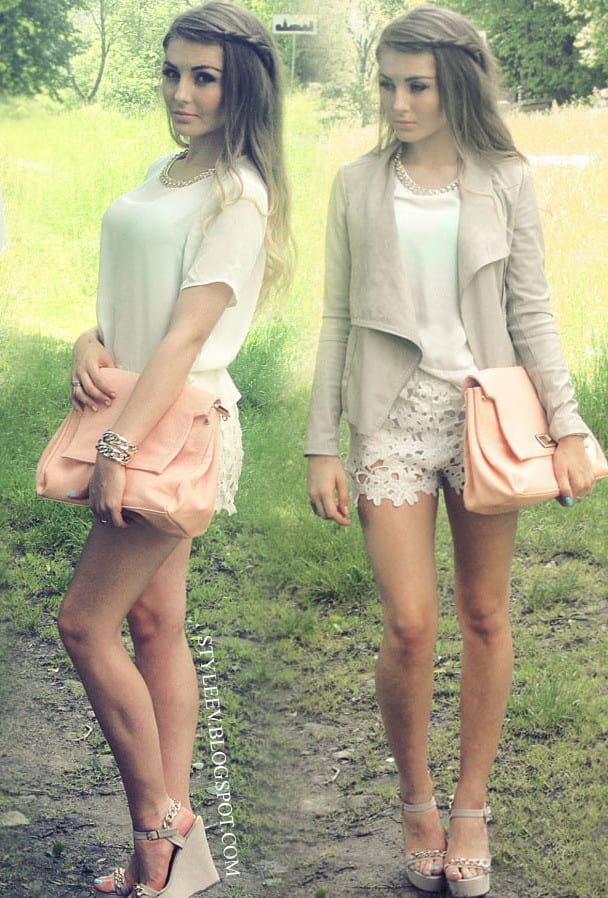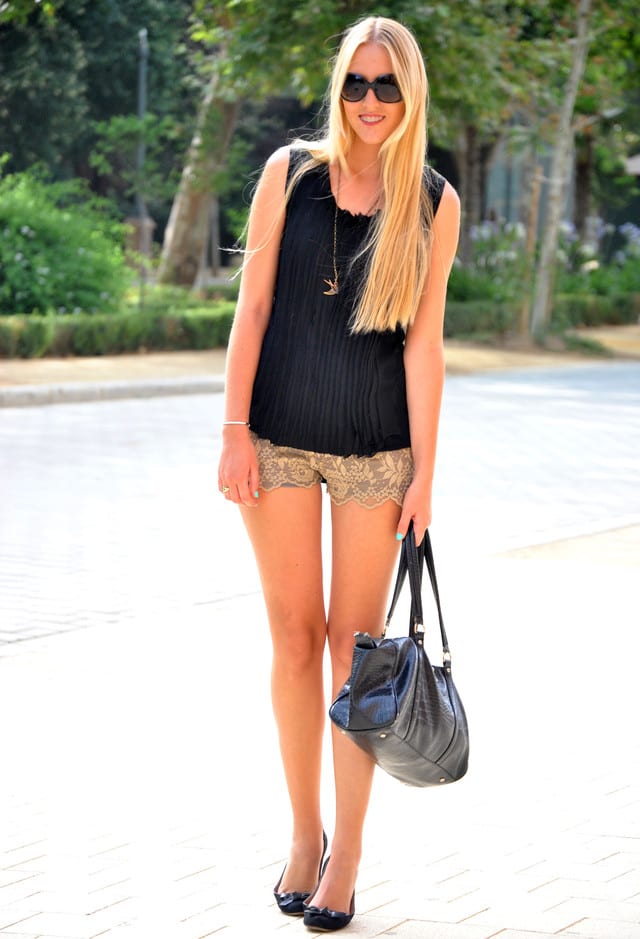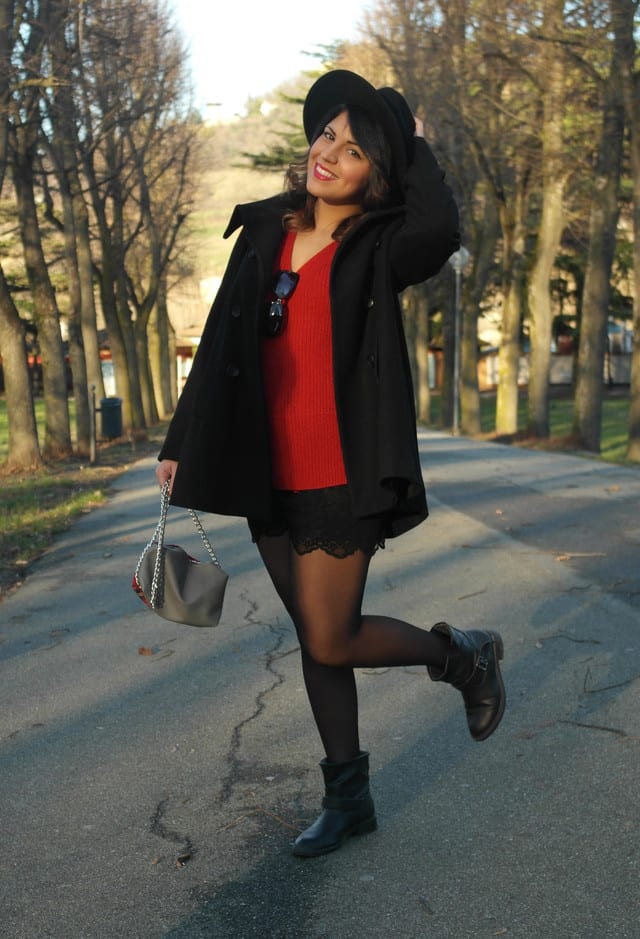 ↓ 5 – Gladiator Heels with Lace Shorts

↓ 4 – Office Wear Style
This next formal lace short outfit idea is perfect if you want to look chic to the office and formal meetings. All you need to wear is black lace shorts paired up with a nude-colored formal silk shirt. You can also tuck the shirt inside if you want to. Go for silver metallic shoes and black chunky bracelets.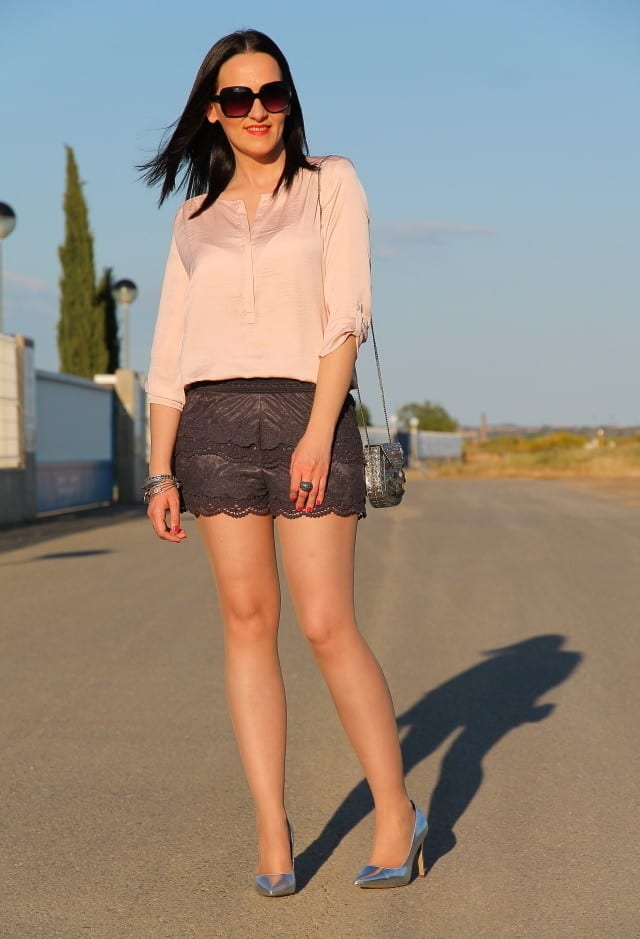 ↓ 3- Pink Outfit Combination

↓ 2 – Beach Style

This look is very colorful which is why this outfit idea is perfect for spring to get together. For this look, you need to wear white lace shorts with a cool printed blue and pink colored tee. For accessories wear anything as long as it is in golden color.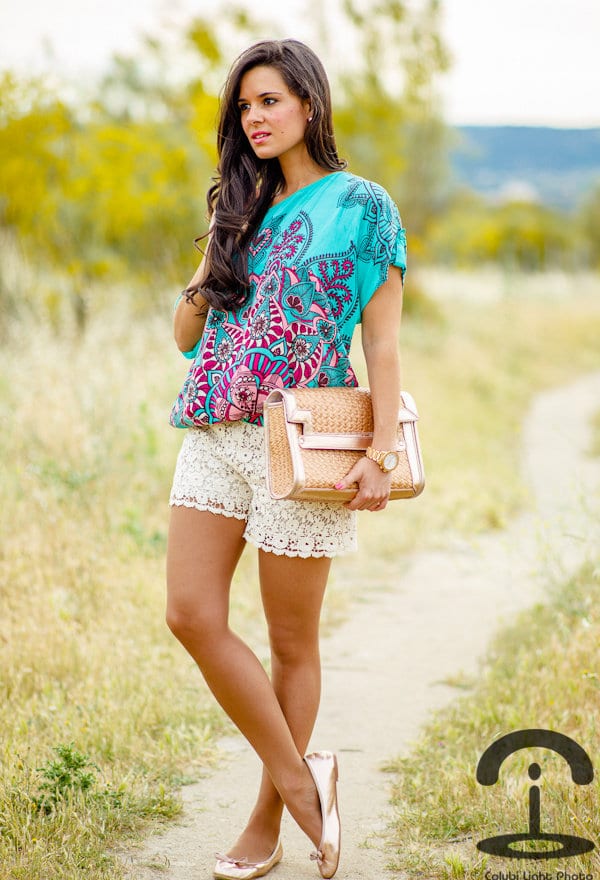 ↓ 1 – Sporty Look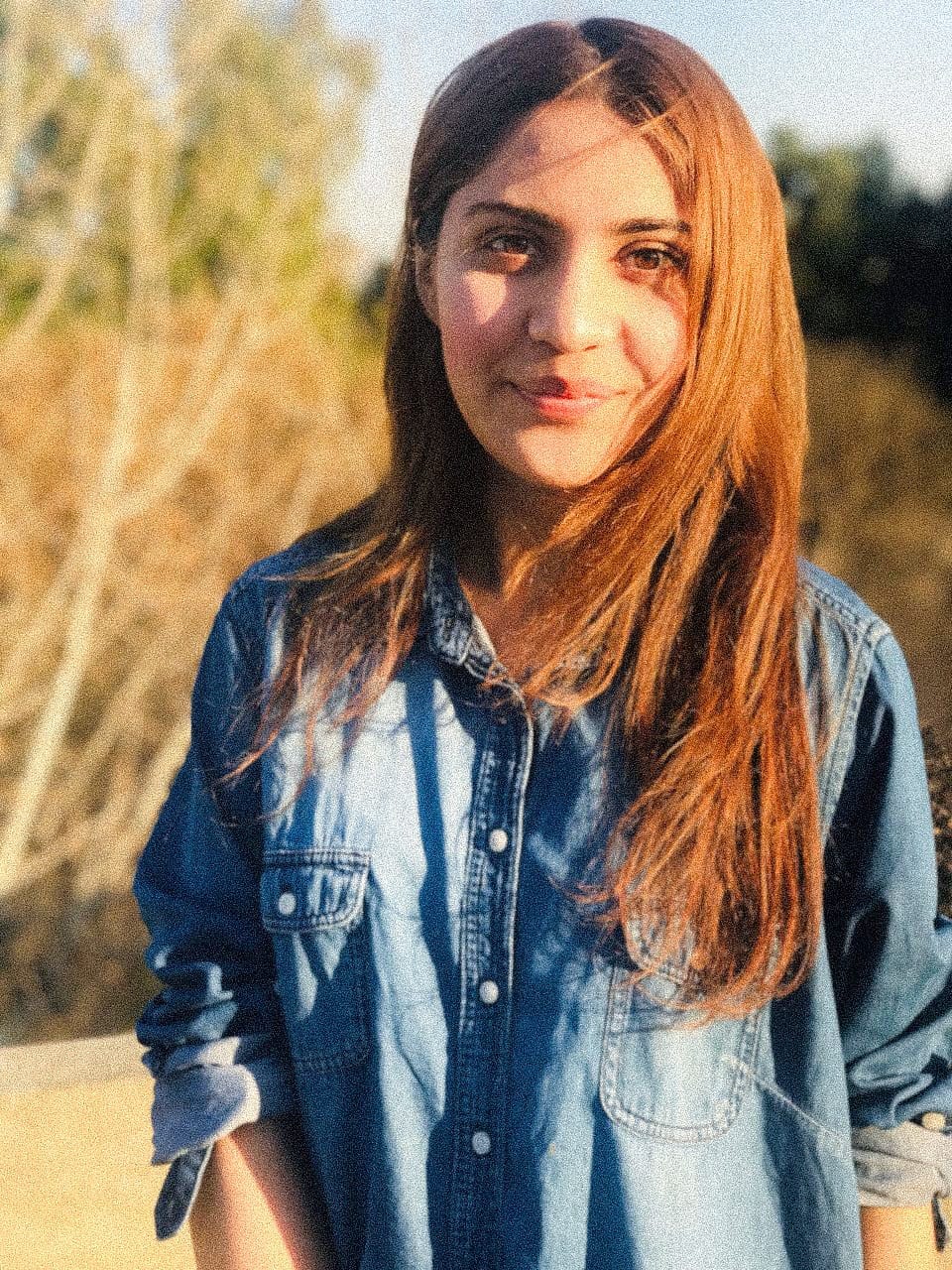 Aleena is a young, passionate writer and a keen observer. She loves fashion and is always looking for new trends and styles. Besides writing, she is a very good speaker who strongly believes in serving humanity and focusing on the positive side of things.