How to wear thigh-high slits: The new trend dominating the fashion world by storm are the slits; in your tunics, jackets and skirts. So interestingly it caught our eyes too and we have decided to provide our fans with another article on skirts with thigh-high slits.
They tend to look very feminine and stylish but can be worn to formal evening dates, dinners galas as have a similar look as any other gown. Slits are in every skirt; long, mid length or short skirts.
They tend to look very feminine and stylish but can be worn to formal evening dates, dinners galas as have a similar look as any other gown. Slits are in every skirt; long, mid length or short skirts. You can experiment in so many ways. Wear plain skirts with either sweaters or printed blouses and if you want textured skirts go for silk blouses in one shade. you can wear flat sandals but heels with slits can make your legs look longer which is what you want. Just remember that slits don't mean that you need to be uncomfortable. If you are not happy with a lot of skin showing cover them up with opaque leggings or jeans and you will be modish.
High Slits Outfit Ideas

RECOMMENDED: How To Wear A Swing Dress This Summer-19 Outfit Ideas
#40. Glam Evening Dress Code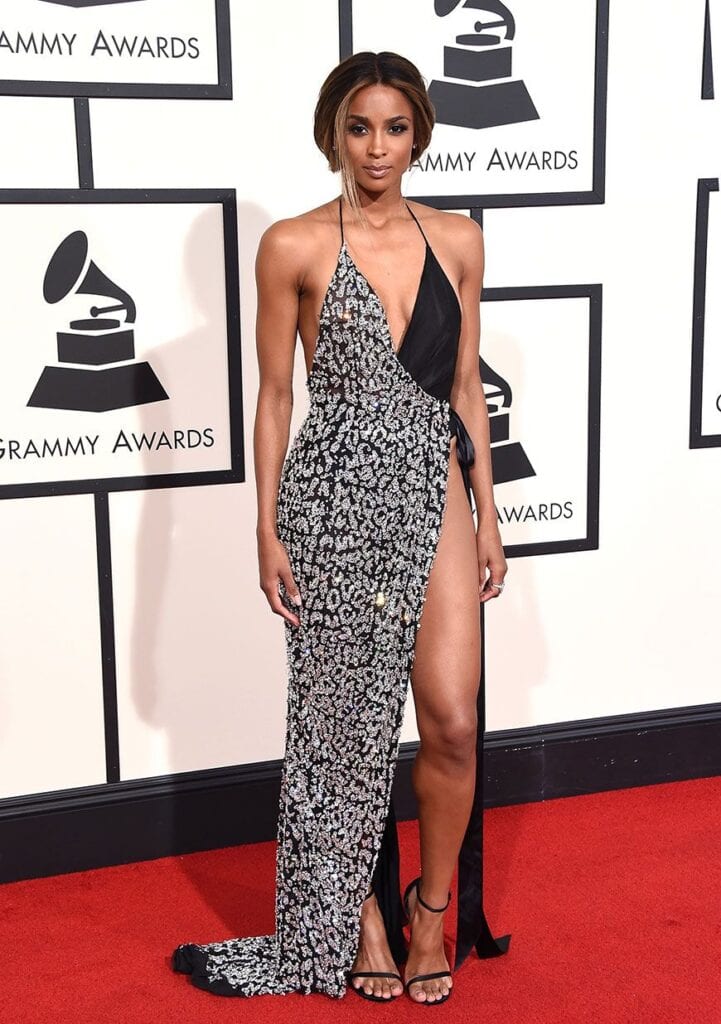 #39. Day Out with Friends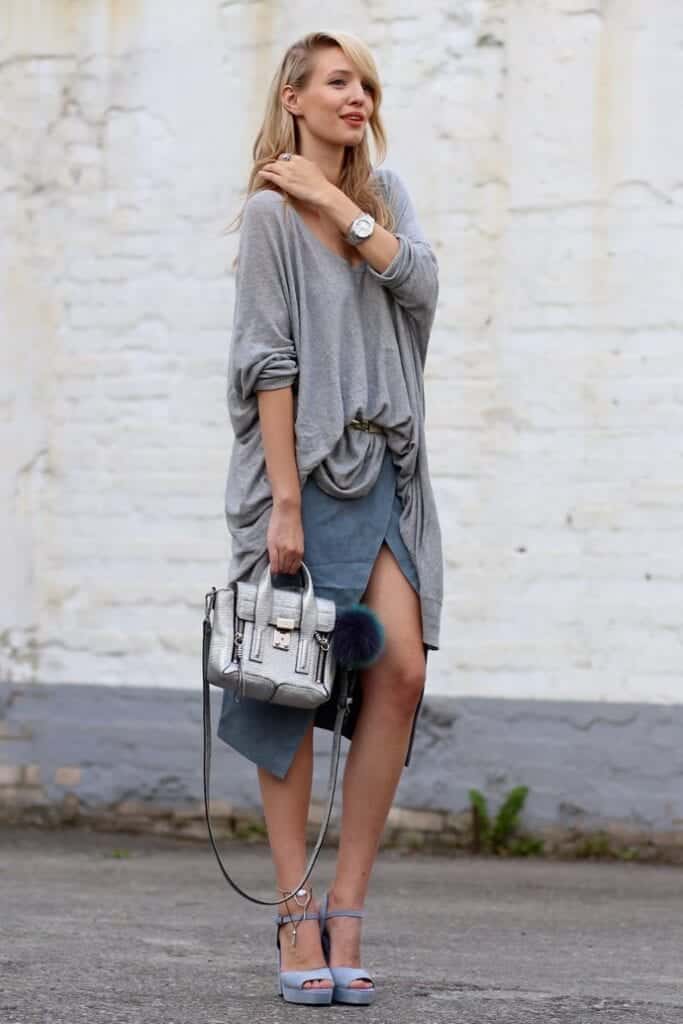 Source
#38. University Look
If you don't much like to expose too much skin and are uncomfortable with the slits but still want to be a mod girl you can dress with jeans and a top with long slits and mules.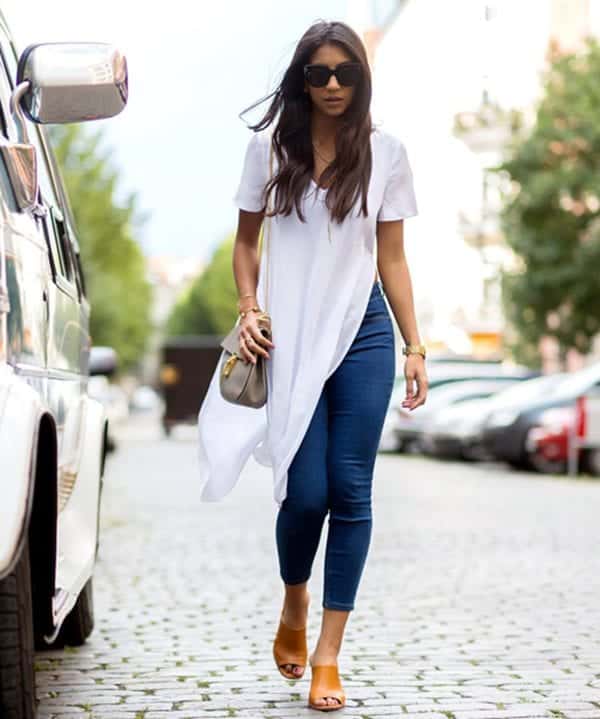 Source
Check out 15 Quick and Cute Hairstyles for University Girls
#37. Lunch Break at the Office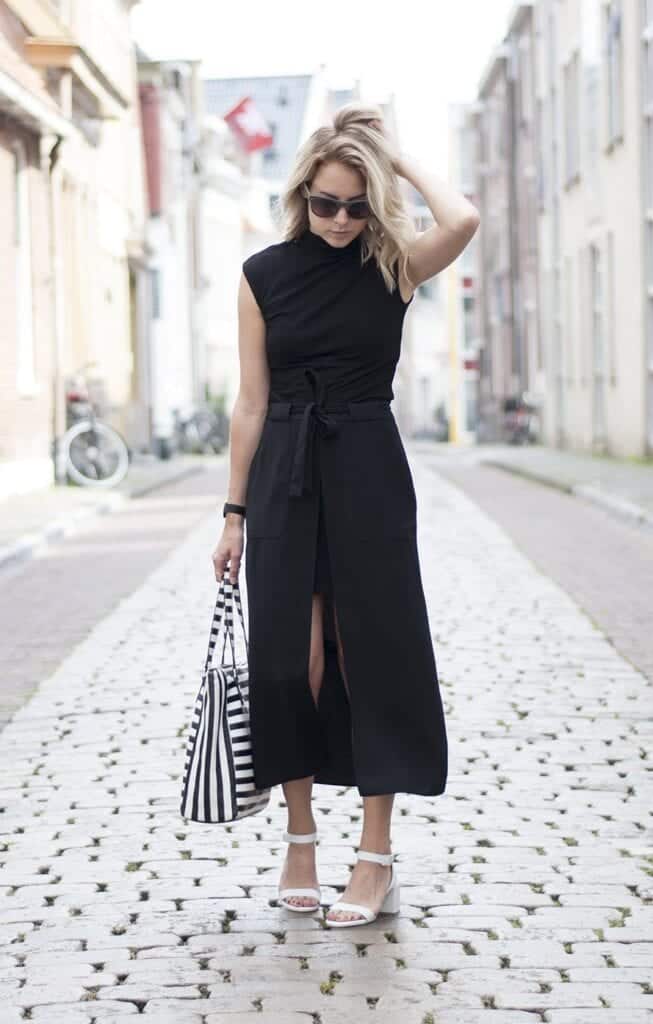 Source
#36. Saturday Night Fun
If you are a party girl and like to be upbeat in fashion also this is the right kind of dress for you with a white cropped top matched with a grey body fit mid length skirt and lace up heels for a little glamour.
Source
#35. Street Outfit
Turtle necks can add a modest look with the slits and when combined with sneakers somehow the dress looks decent enough. When going out in the streets for shopping or any other chore you can put on this perfect outfit.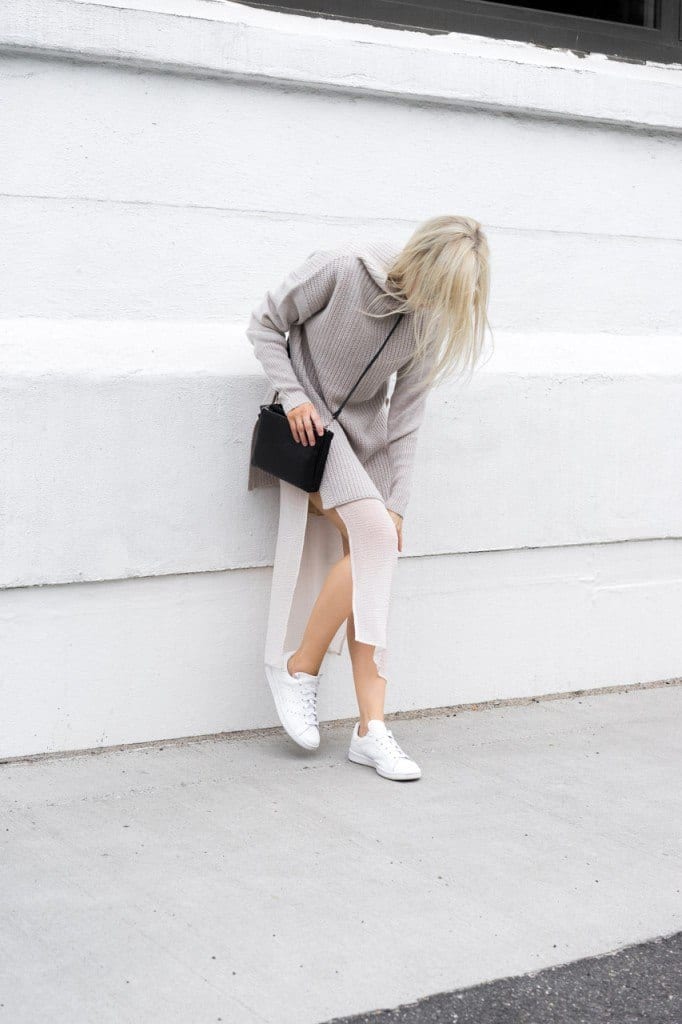 Source
#34. Alluring Body Con
The bold and the beautiful line is a cliche but never suited better than the one person who will opt to wear this dress. It is a master piece in reality and will be your fame gown. Choose this and no one will ever doubt your decisions in clothing. For a modest look let your hair loose but for a sultry look tie them up in a neat bun . Pair a black studded clutch with cuffed sandals. No jewelry is required but if you want something just go for simple diamond studs.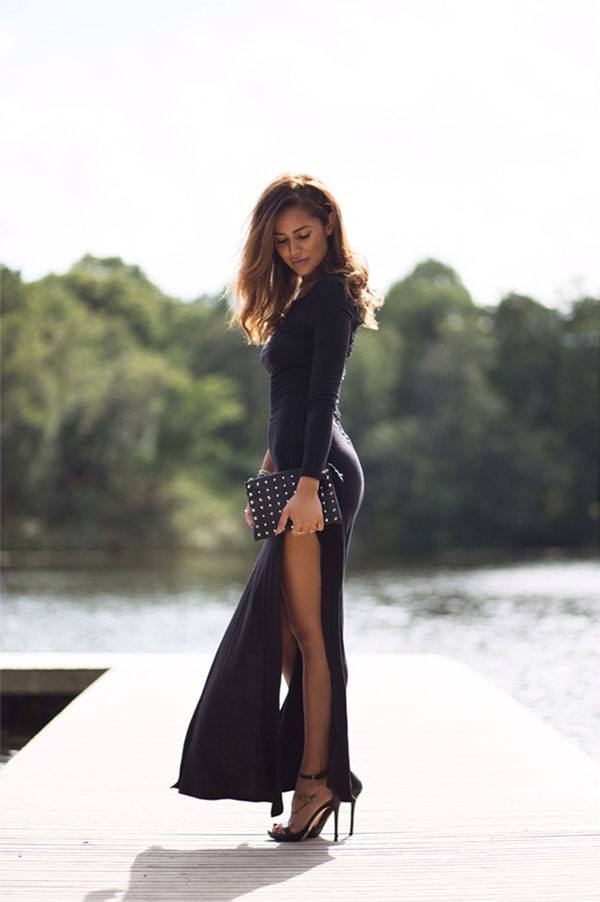 Source
#33. Double Slit Fashion
One slit is bold but two slits make you a goddess in fashion terms.  If you are bold enough go for this breathtaking double slit evening gown for making heads turn.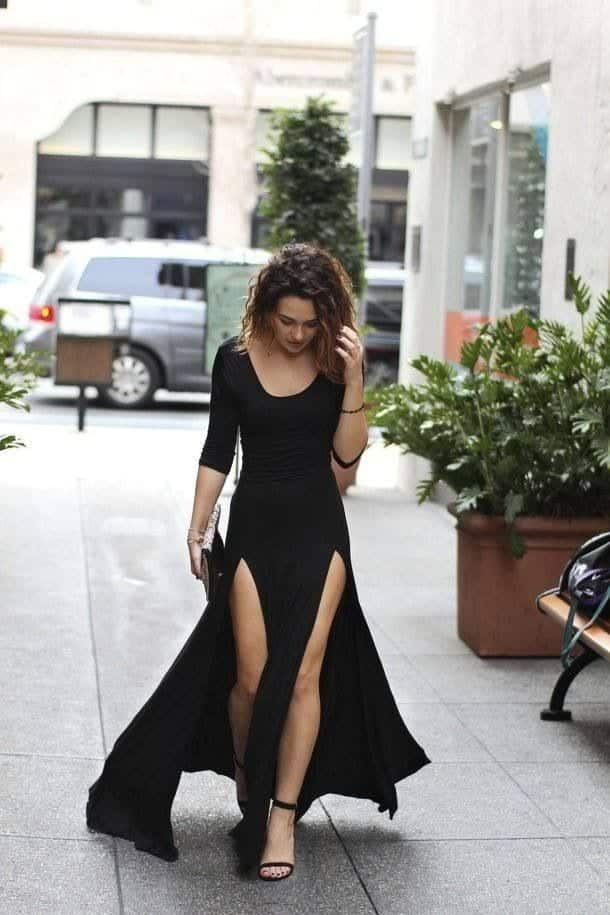 Source
#32. Statement Skirt with Zippers
Leather skirts look absolutely  gorgeous with zippers and slits. Match it with a same color sweater/top in full sleeves.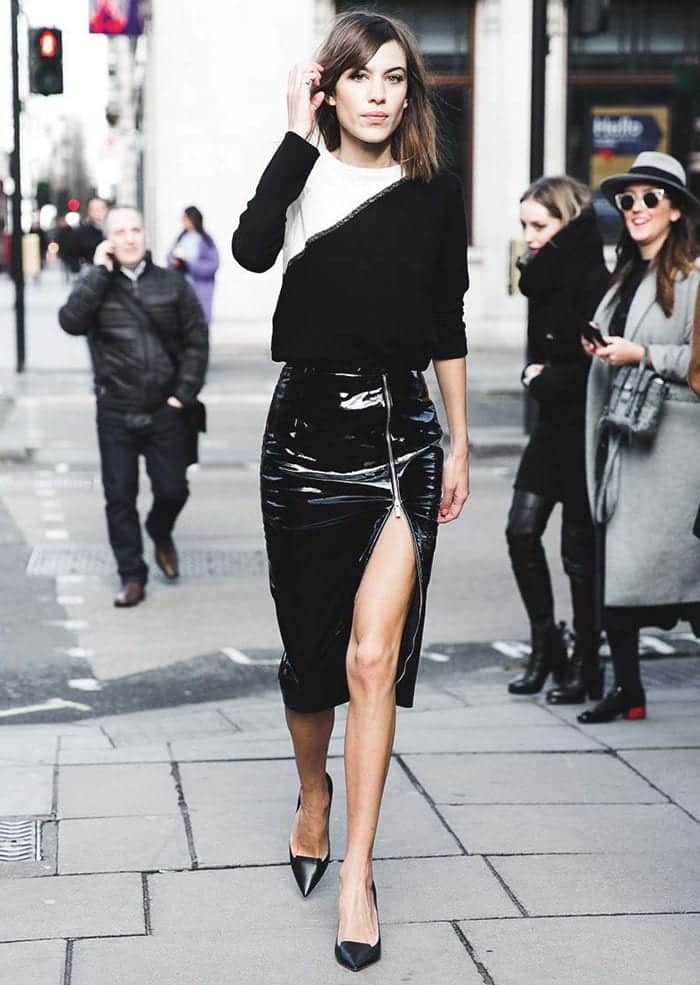 Source
#31. Wrap Around Skirt with Slit
Black and red. What can any other girl want. A wrap style high slit skirt that too in leather is the ultimate thing to invest in. The pointy lace-up heels with a red silk shirt is going to a bombshell.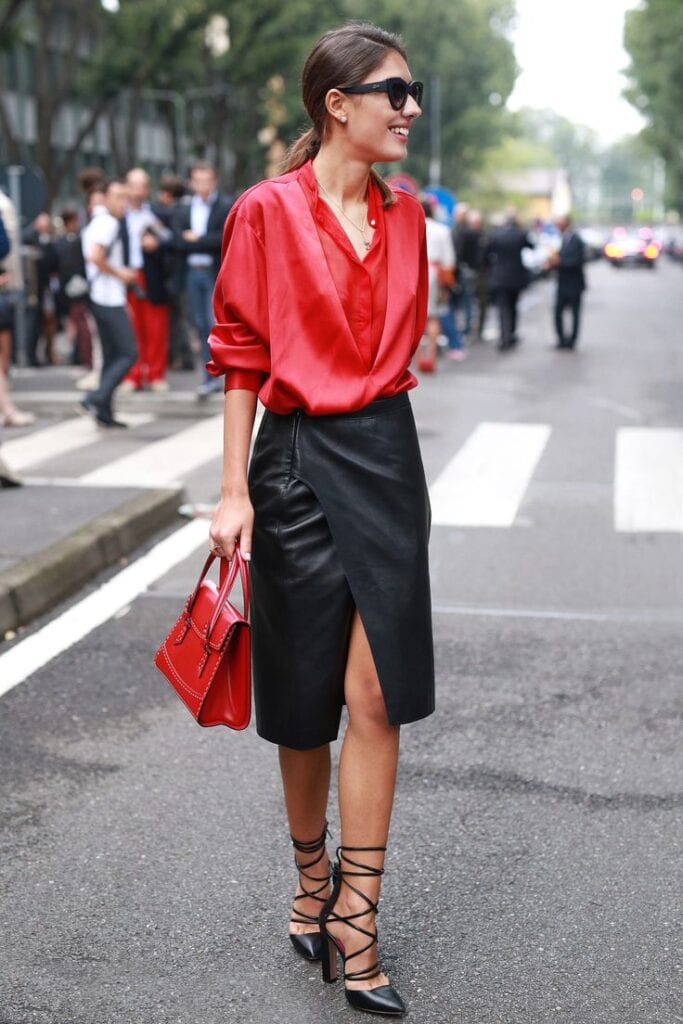 Source
#30. Kim Kardashian Fashion
Gypsy skirt with a slit and the whole gypsy styling idea is looking good for Kim and you can take ideas from her as well. Look at the metallic belt and studs and platform heels as the details that you can incorporate too. Tank tops look nice when lots of chains are also added to have the funk and the punk factor going on.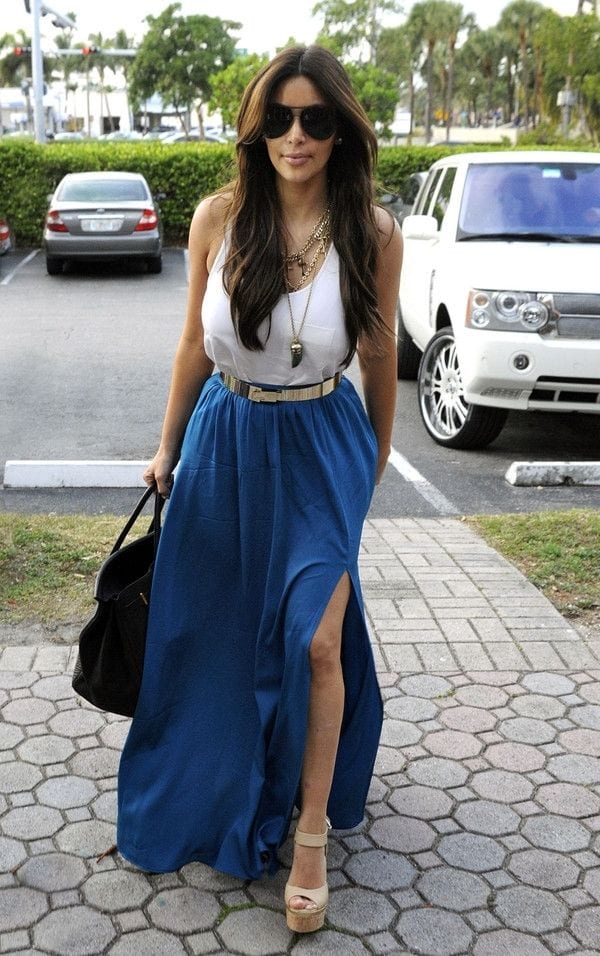 Source
#29. Casual Sunday Outfit
Keeping it casual yet fab is the way to do it on Sundays. A chiffon grey skirt and a black shirt is very simple but when you add the chunky belt and the leather boots this outfit is  a go go.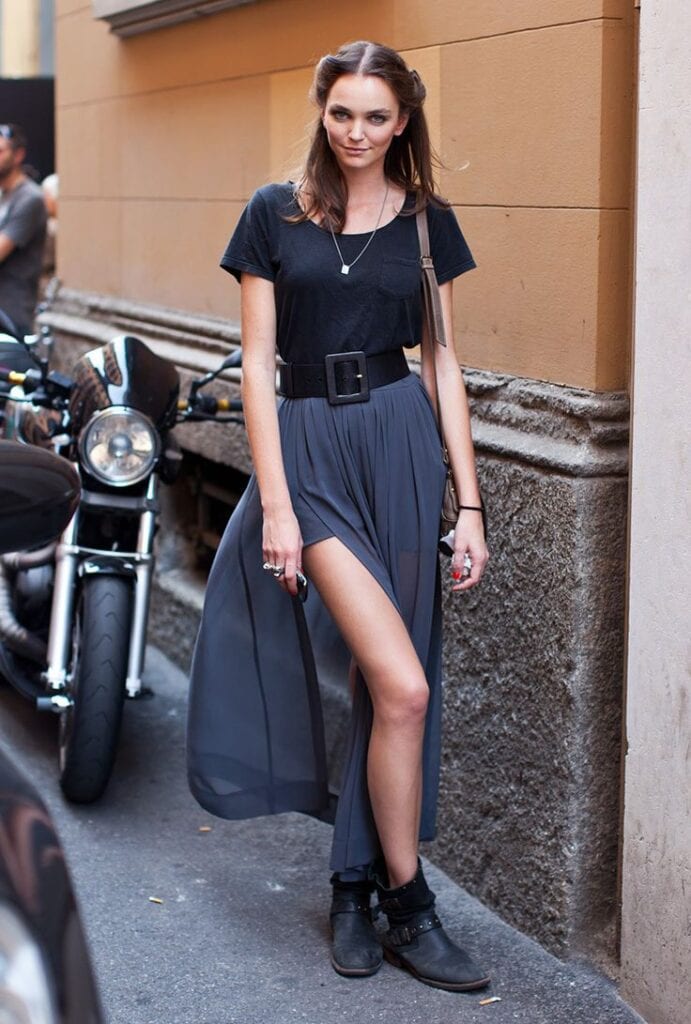 Source
#28. Funeral Outfit
You don't like traditional funeral dresses yet you have to attend one? This is the dress for you. With a modest length in skirt and a proper slit can be combined with a oversized sweater is all you need to achieve a somber and a decent look. Just switch your gladiators with proper heels.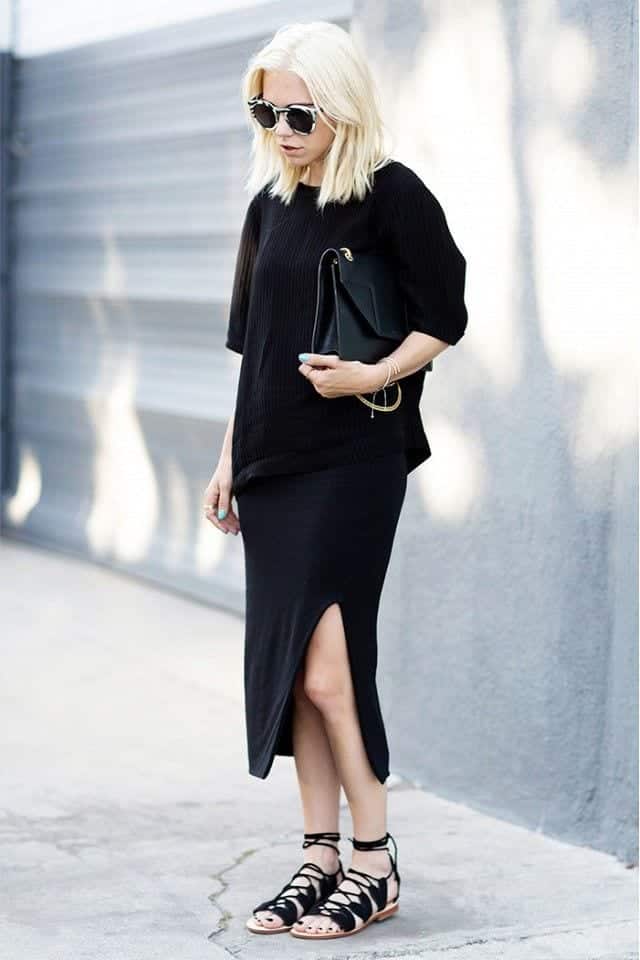 Source
Don't miss out Funeral Outfits-17 Ideas What to Wear to Funeral for Women
#27. Cocktail Party Look
Although a simple color combo but the cuts and the cropped top with platform heels are doing all the tricks and making this dress a fashionistas choice for an evening out for partying. Wear studded metallic bracelet with some midis and take up a black bow clutch and match it with the hair you have tied up either a simple bun or a bow shaped tie up.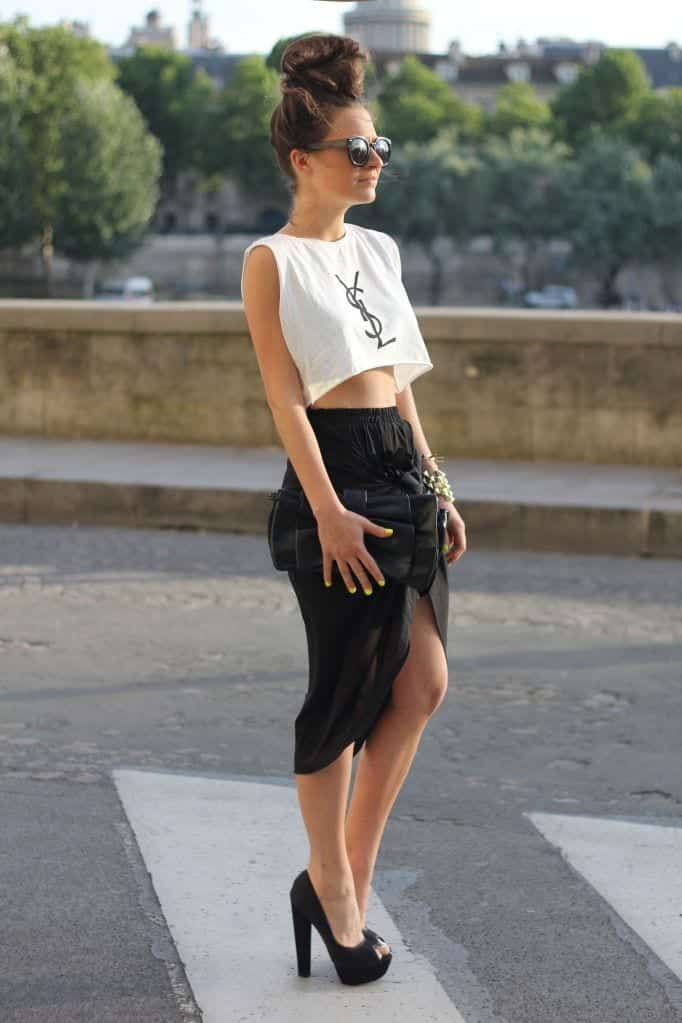 Source
#26. Animal Prints Styling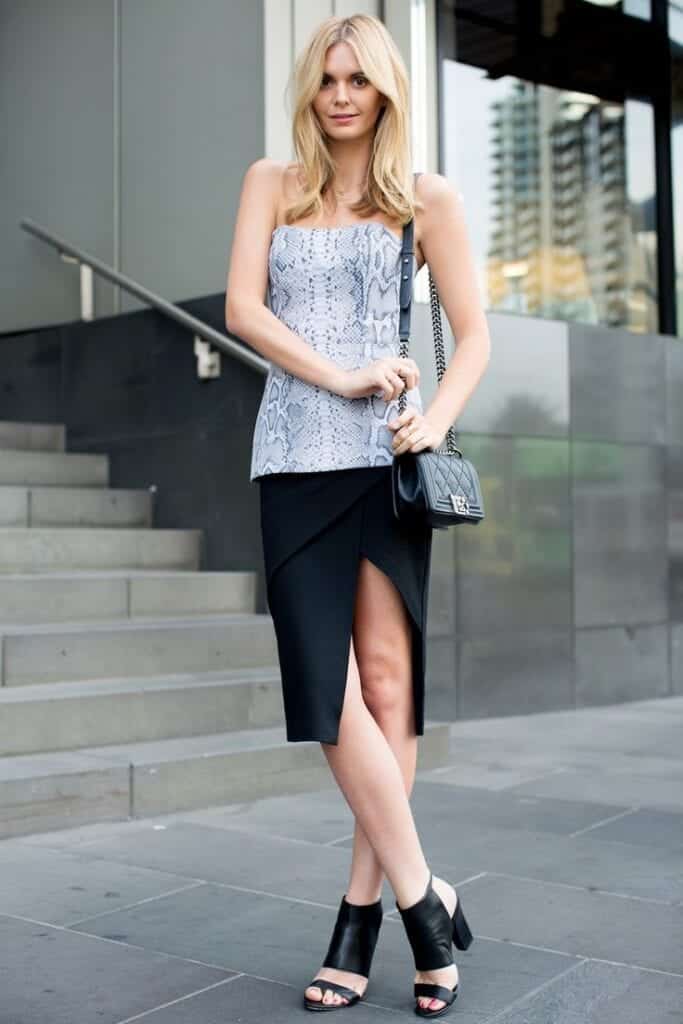 Source
#25. Evening Date Dress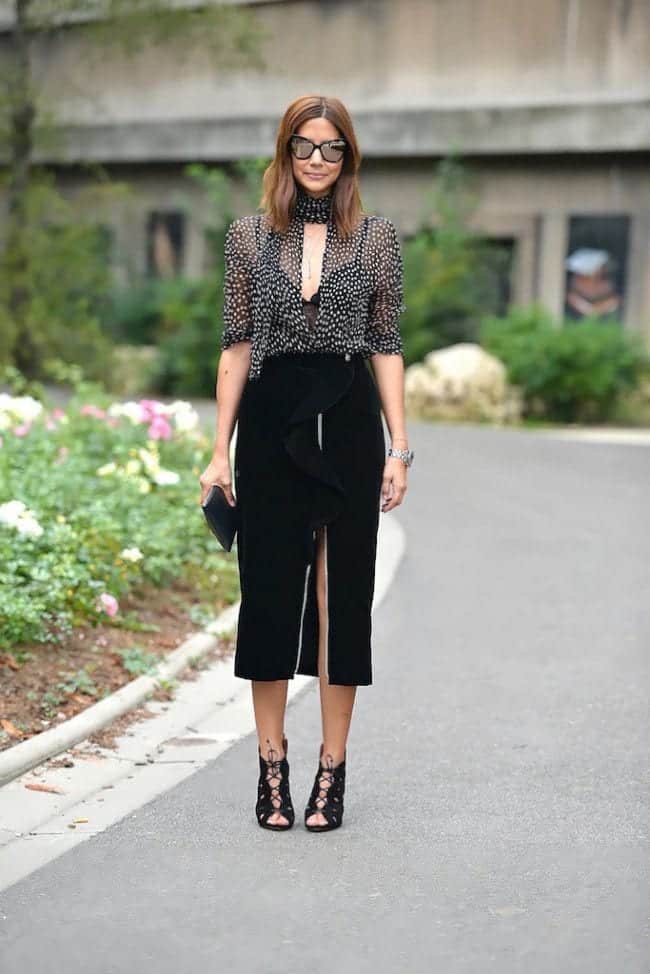 Source
#24. Off the Shoulder Look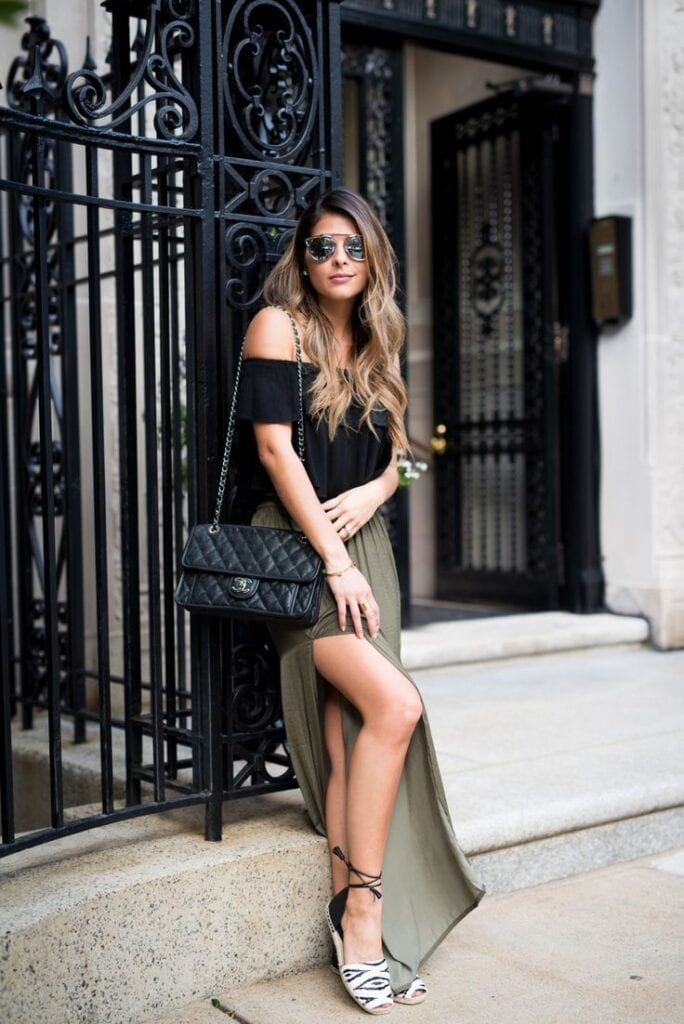 Source
#23. Concert Outfit
Leather jackets and leather jackets. No other piece can replace them no other word can describe them. The true rocker or any fashionista will always have it in their wardrobes. Period. And since they look fab on almost any thing this full-length skirt is giving creative vibes when paired with this jacket and silver heels to complete the ensemble.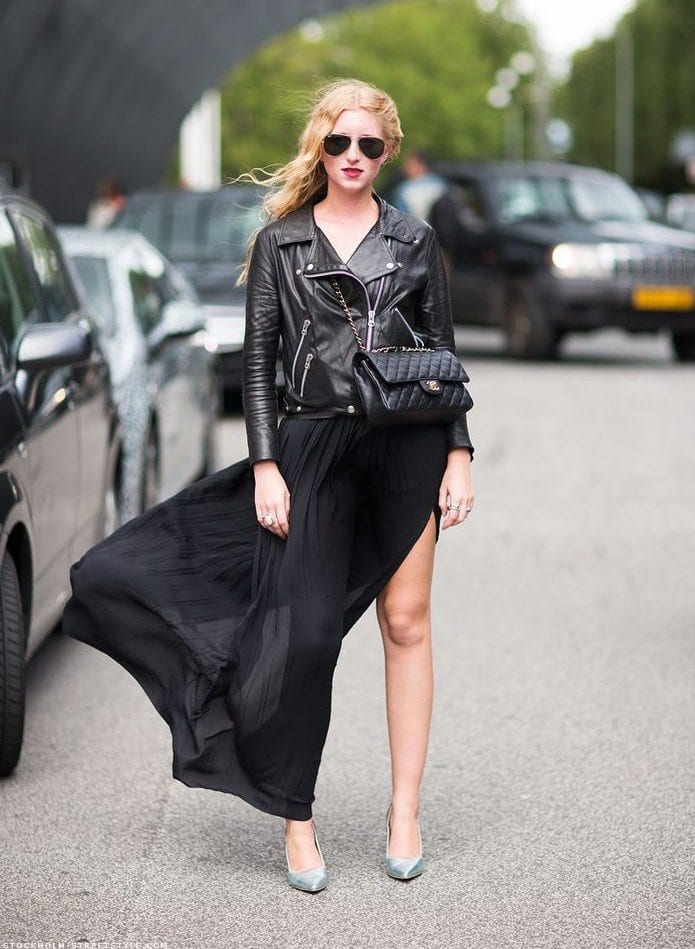 Source
#22. Office Wear
An all white dress up is always preferred when no idea how to dress up and look decent in thigh high slits. But when combined with a sweater this gives a modest look suited for the office.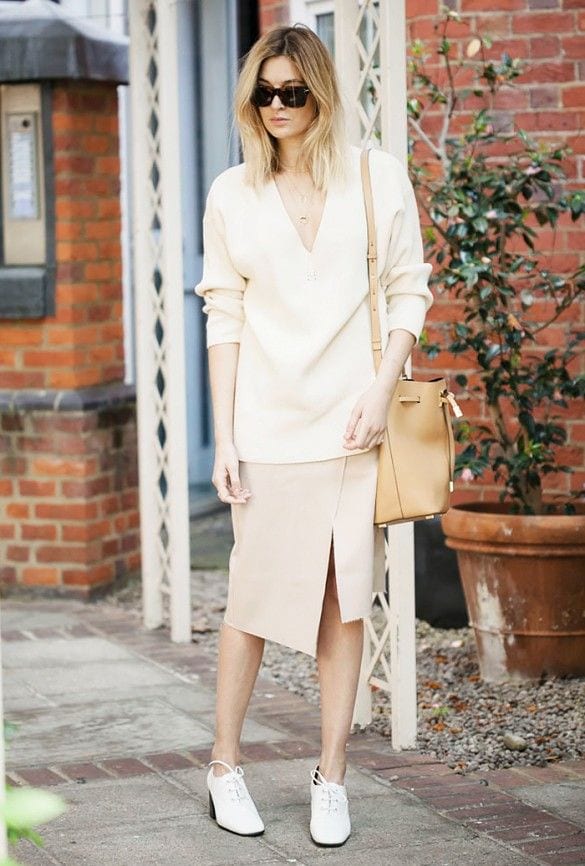 Source
#21. Wedding Guest Dress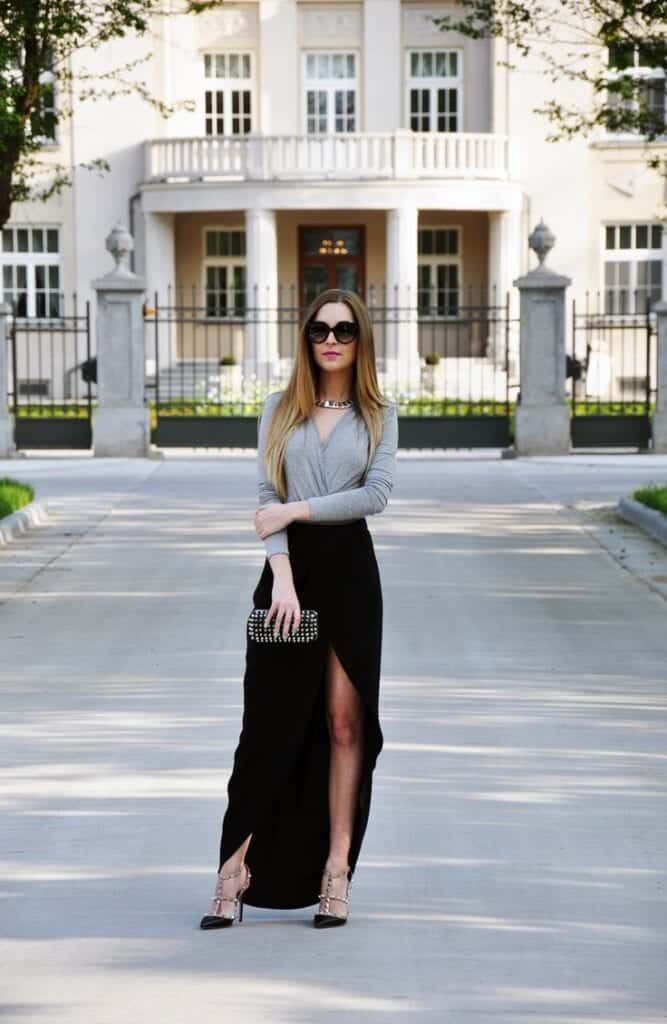 Source
#20. Decent with Slits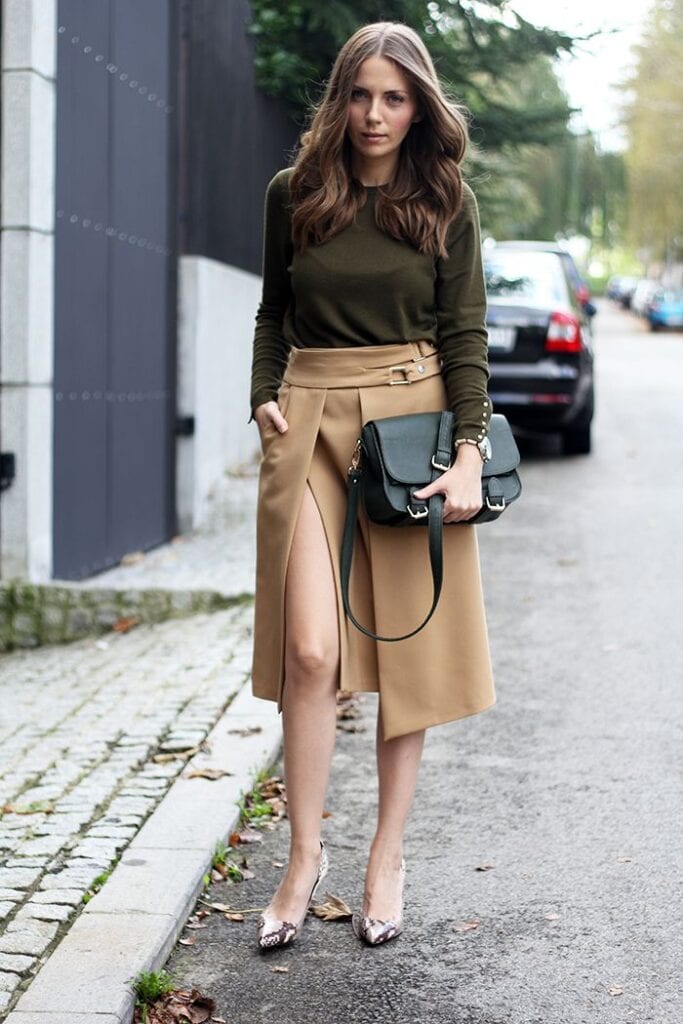 Source
#19. Beach Party Look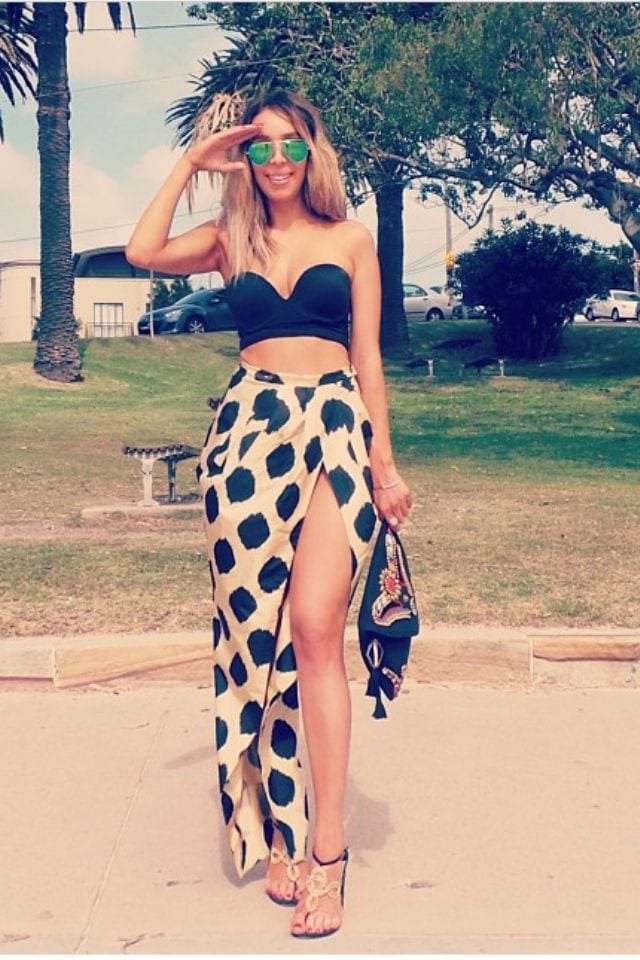 Source
#18. Hipster Outfit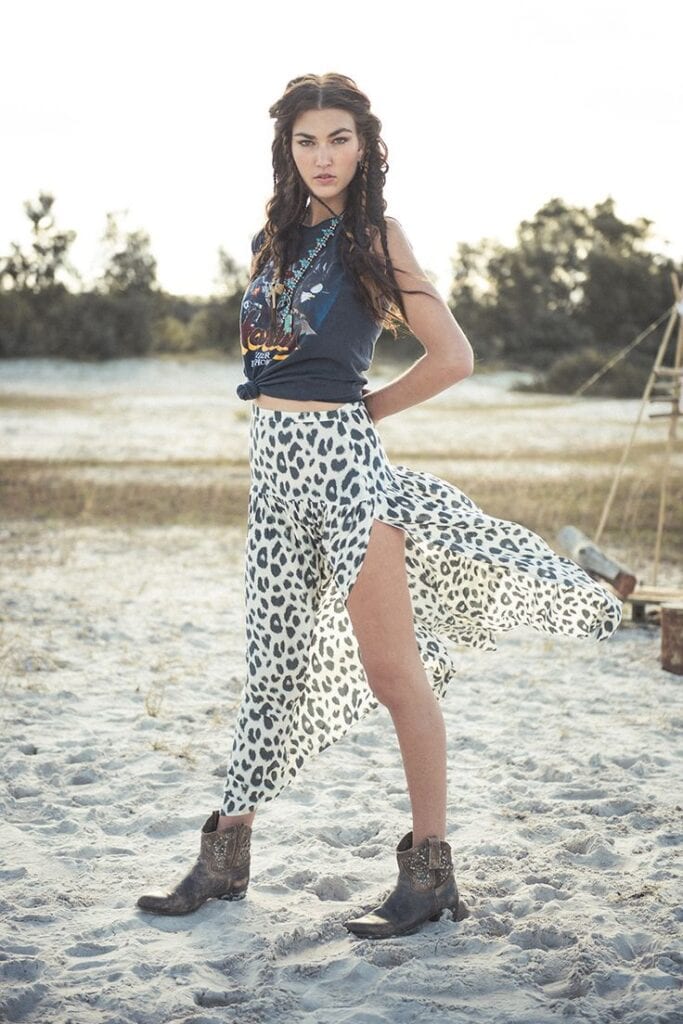 Source
#17. Styling with Sweaters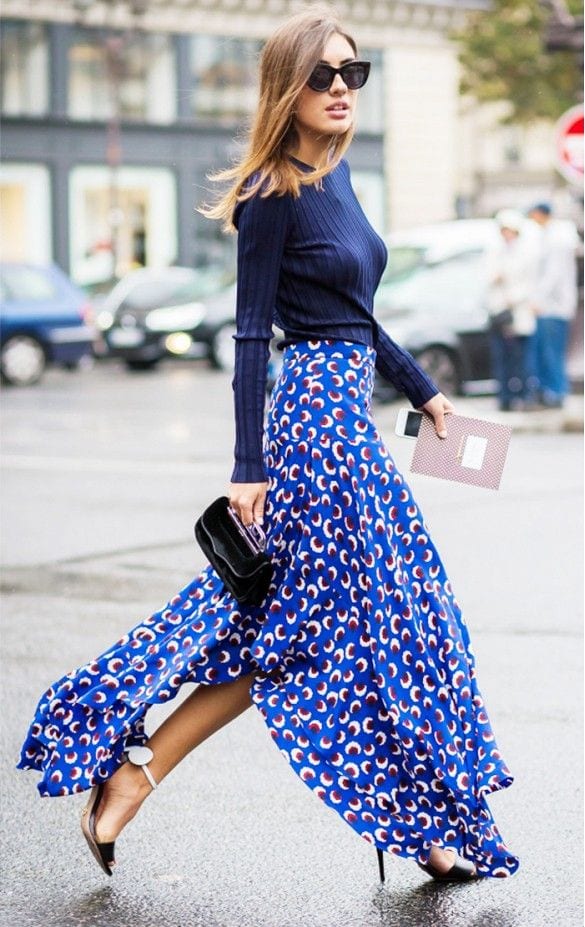 Source
#16. Modest cum Bold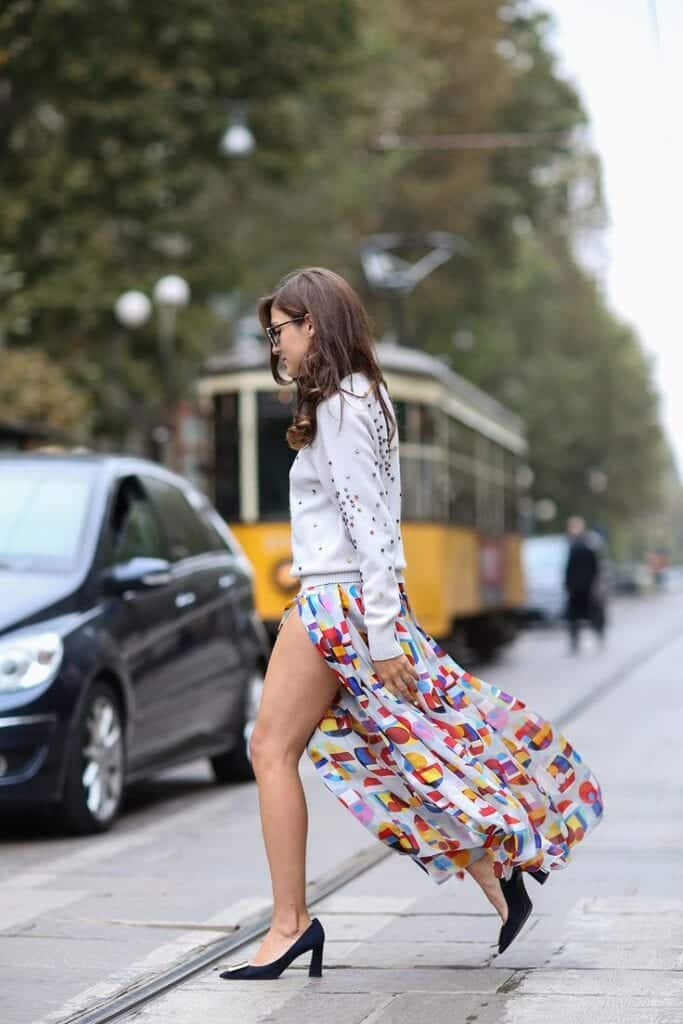 Source
#15. Winter Outfit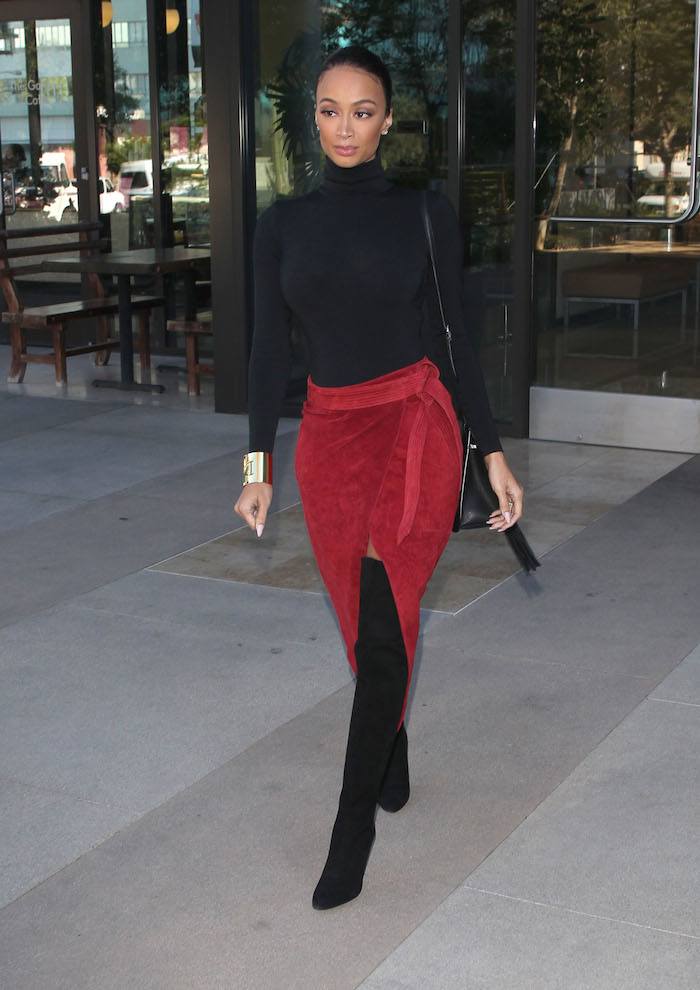 #14. Devastatingly Glamorous Maxi Dress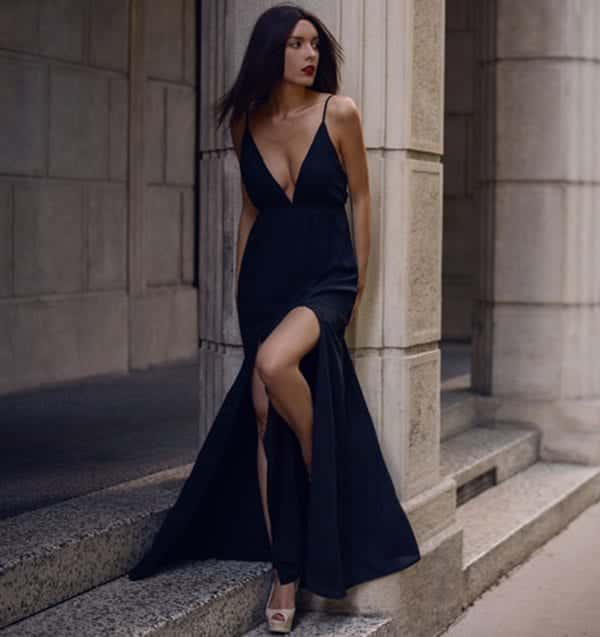 Source
#13. Celebrity Inspiration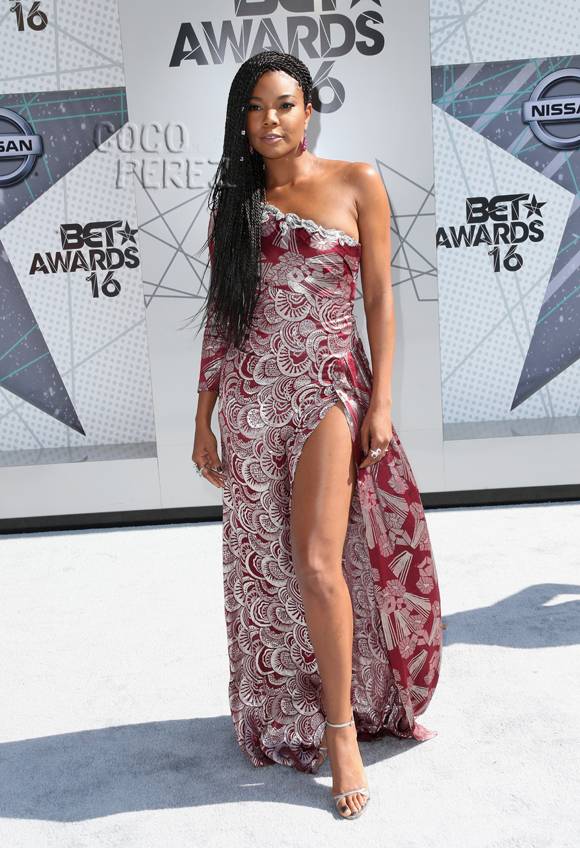 #12. Plus Size Fashion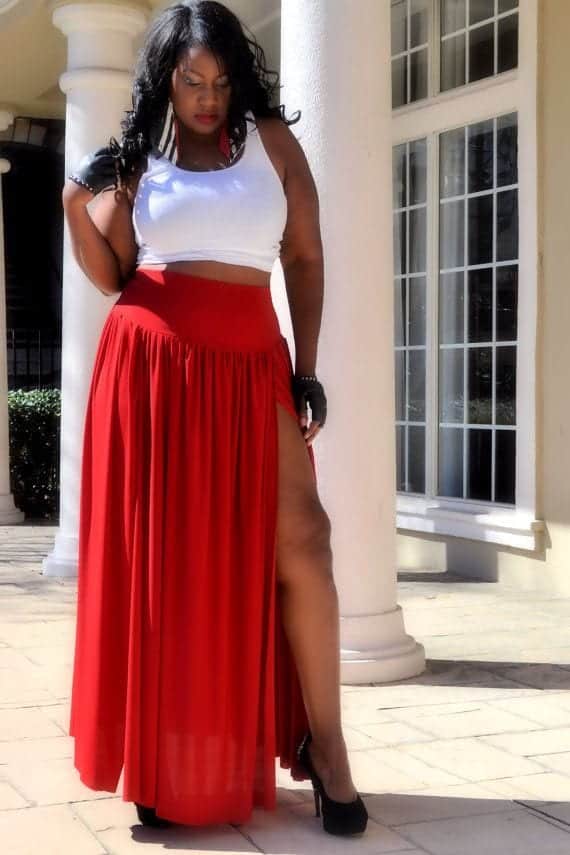 #11. Metallic Gown
#10. Lady Gaga Fashion Code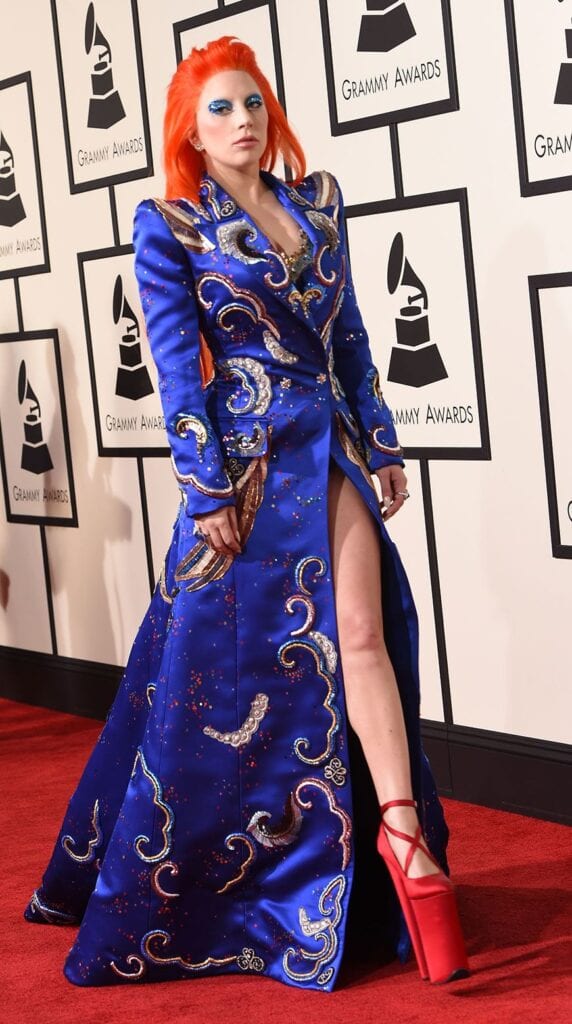 #09. Styling with Slits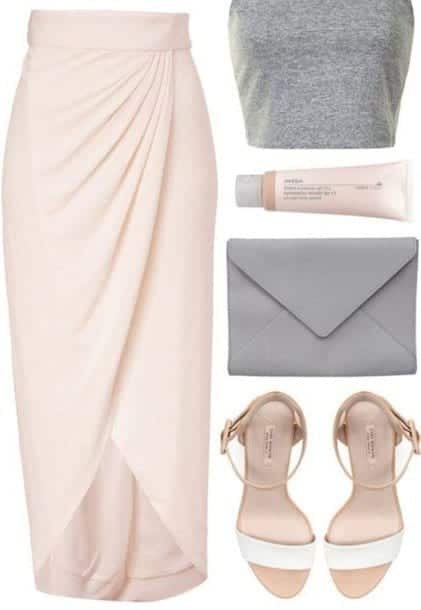 #08. Work Load During Winters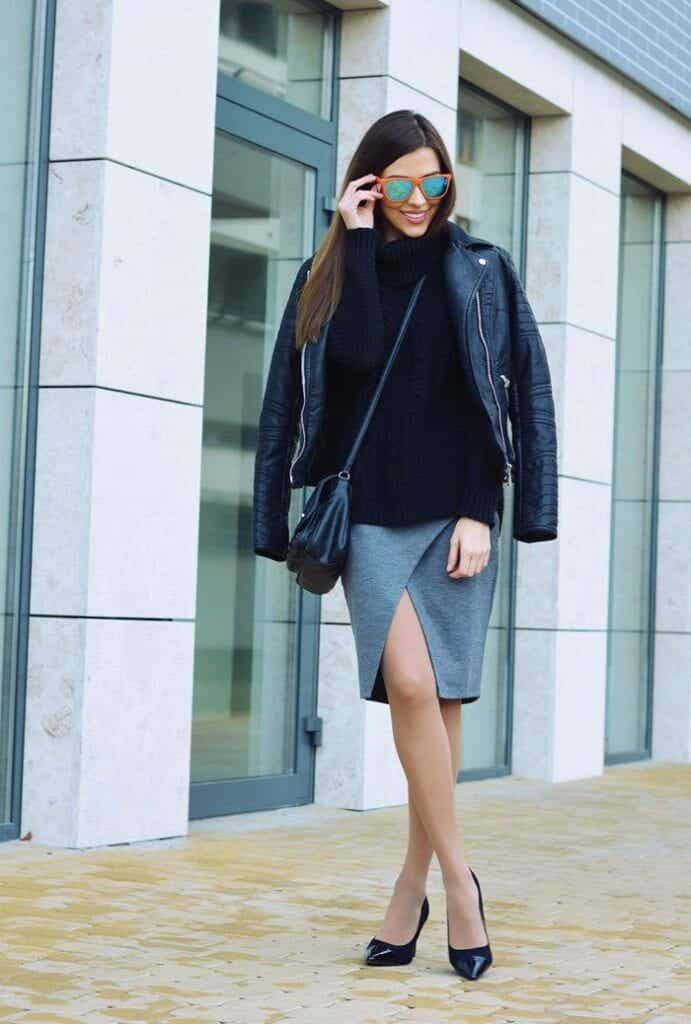 Source
#07. Partying Dress Code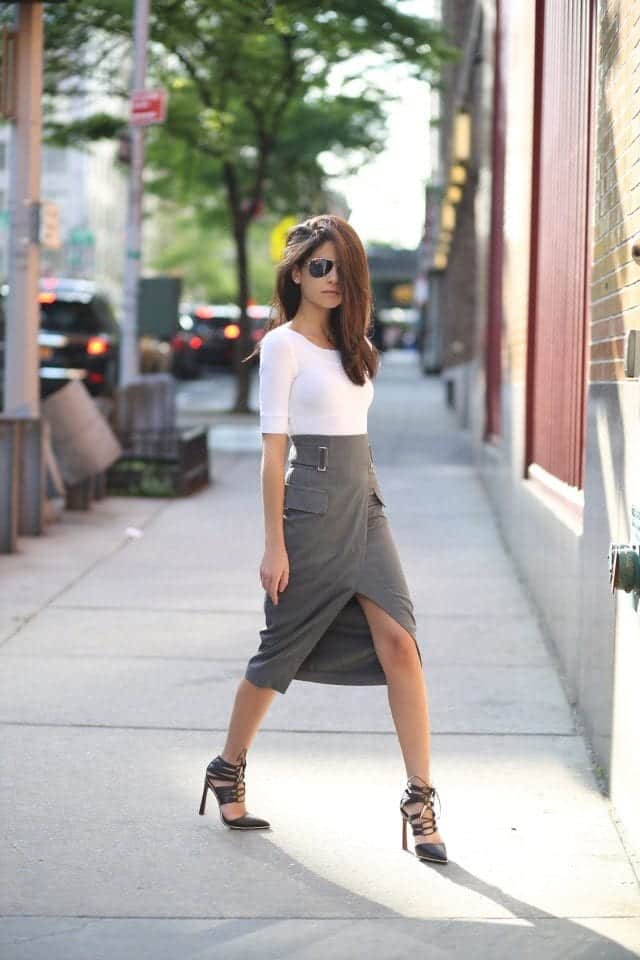 Source
#06. Lady in Red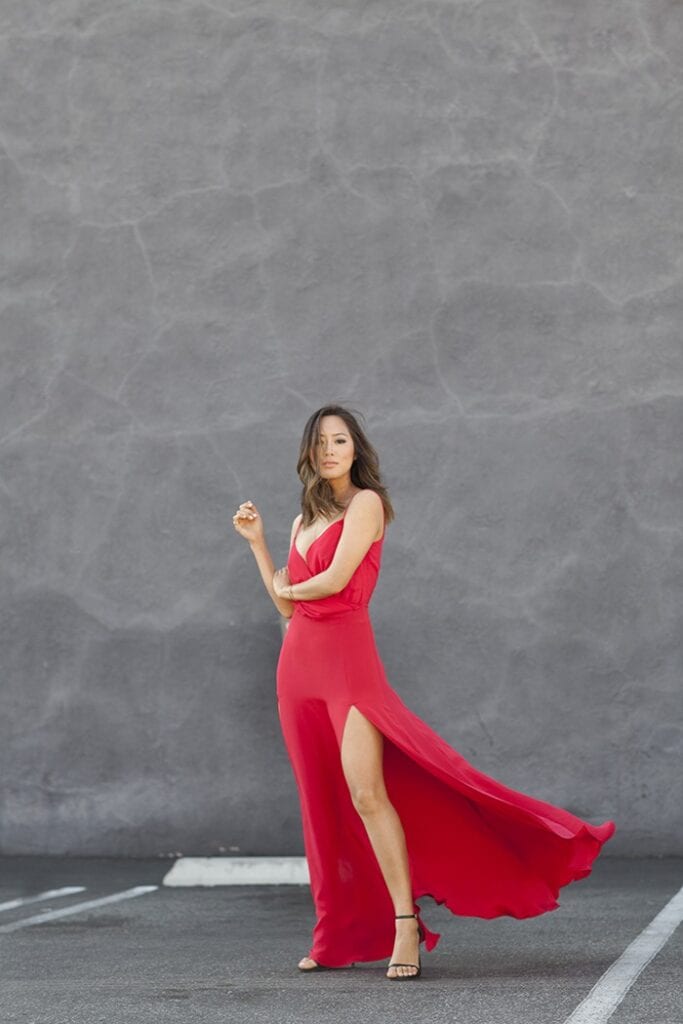 Source
#05. Sporty Look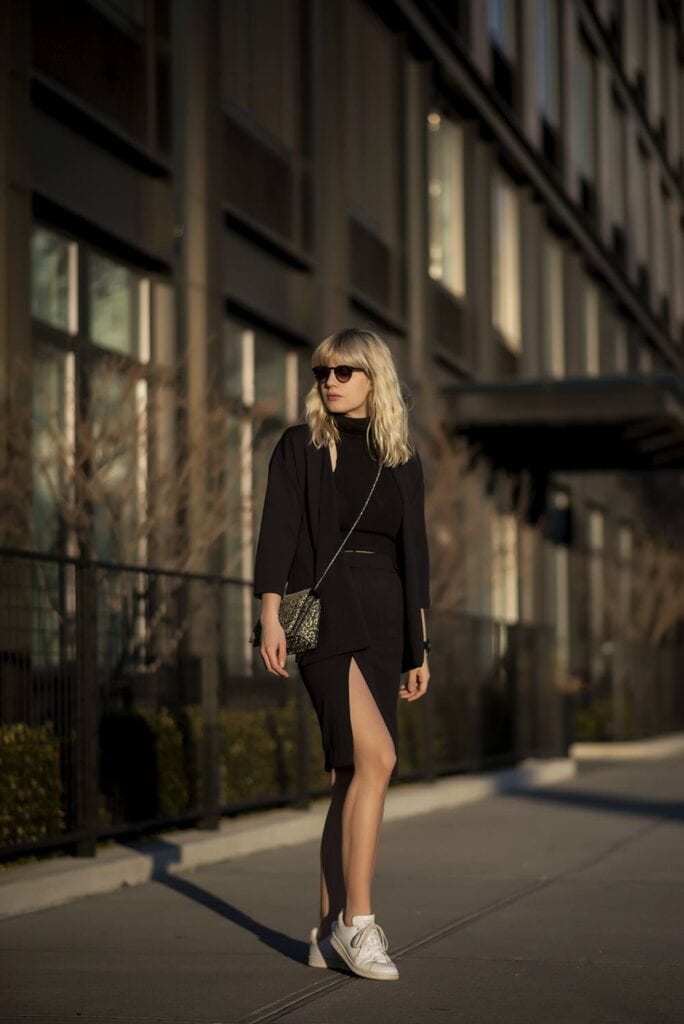 Source
#04. Plaid & Flannel in Skirts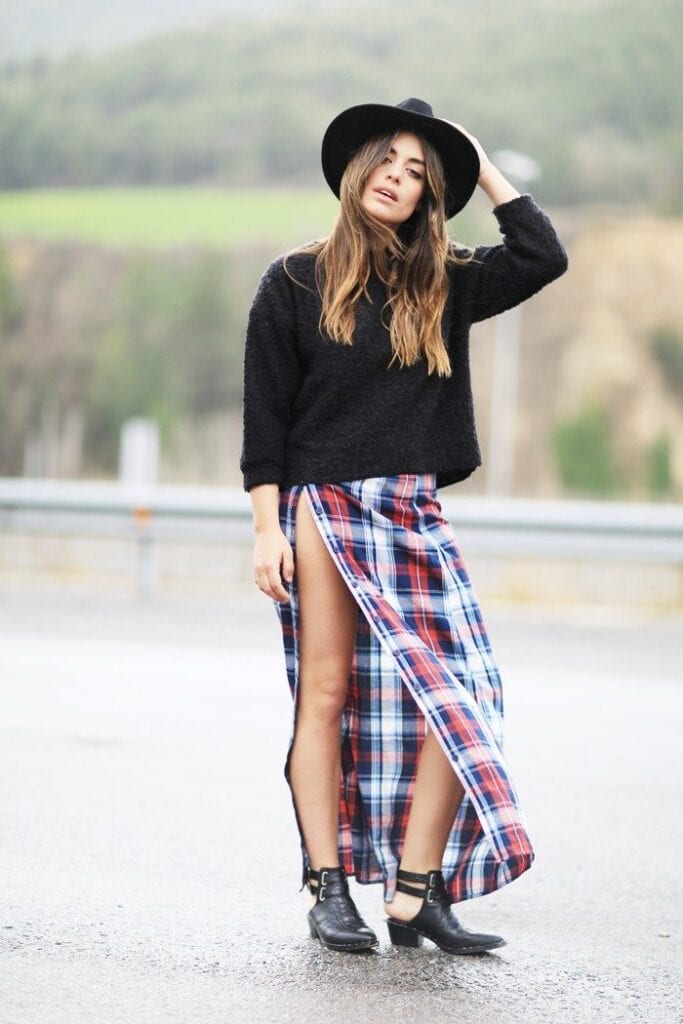 Source
#03. Shopping Spree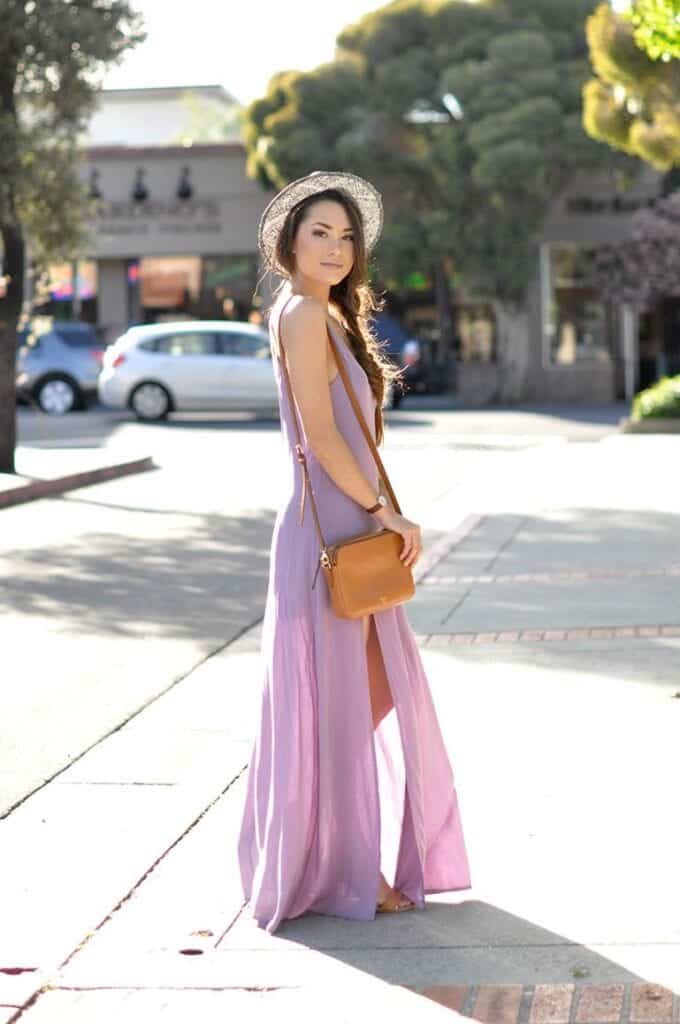 Source
#02. 4th of July in Pinstripes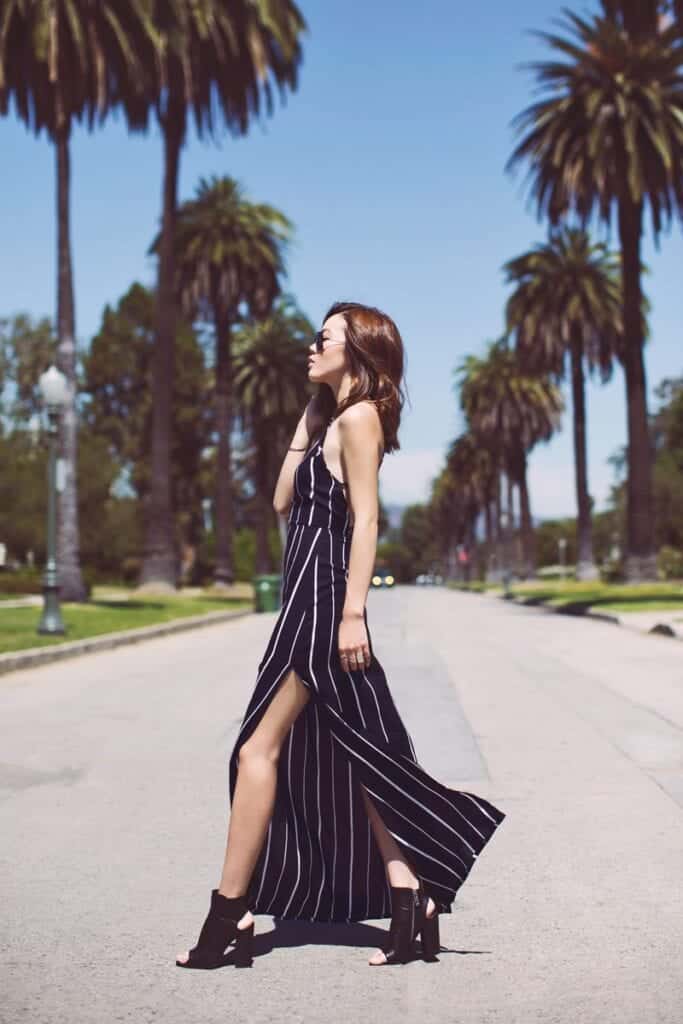 Source
#01. Day Wear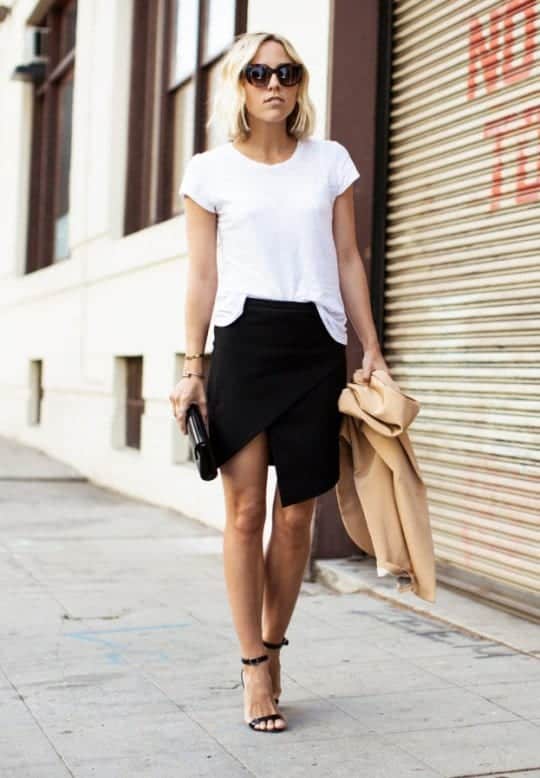 Source