Wedding Dresses with Open Back: Wedding Dresses-the title says it all that the article is about the most beloved topic of women engaged to be married or for that matter any girl. Wedding is a precious life event for every couple and they want to enjoy it as much as they but before that they want to be satisfied with every minute detail related to the big day and dresses are the most crucial part especially for the bride.
Make your day more memorable by choosing a dress that will make you eye candy and you can really be the queen on your wedding day. Bare backs in wedding dresses are now high fashion and the gathering loves a bride with a statement gown as all eyes are on her. So make it more gorgeous and fabulous by wearing a wedding dress with open back. Glamorous and extravagant; all the dresses collected here are more than that. Each piece complements the bride and she looks unique and makes jaws drop.Just make sure that the dress is a perfect fit, it accentuates your body. If you are a little chubby again remember to choose a dress to flatter your body. and choose your own style over high fashion.
Latest Backless Wedding Dress Ideas
RECOMMENDED:[highlight] What To Wear For Summer Wedding? 18 Summer Wedding Dresses[/highlight]
#30. Open Back Dress for Plus Size Women
If you are a little overweight keep your backless gown low key and find a piece that only hides your bulky areas but also gives you a flatteringly gorgeous look. This cap sleeved bodice with a key hole and buttoned back is what you need. Keep the skirt below a line and add layers and a little trail giving you a slim look. Tie up your hair in a bun and wear small dangly earrings.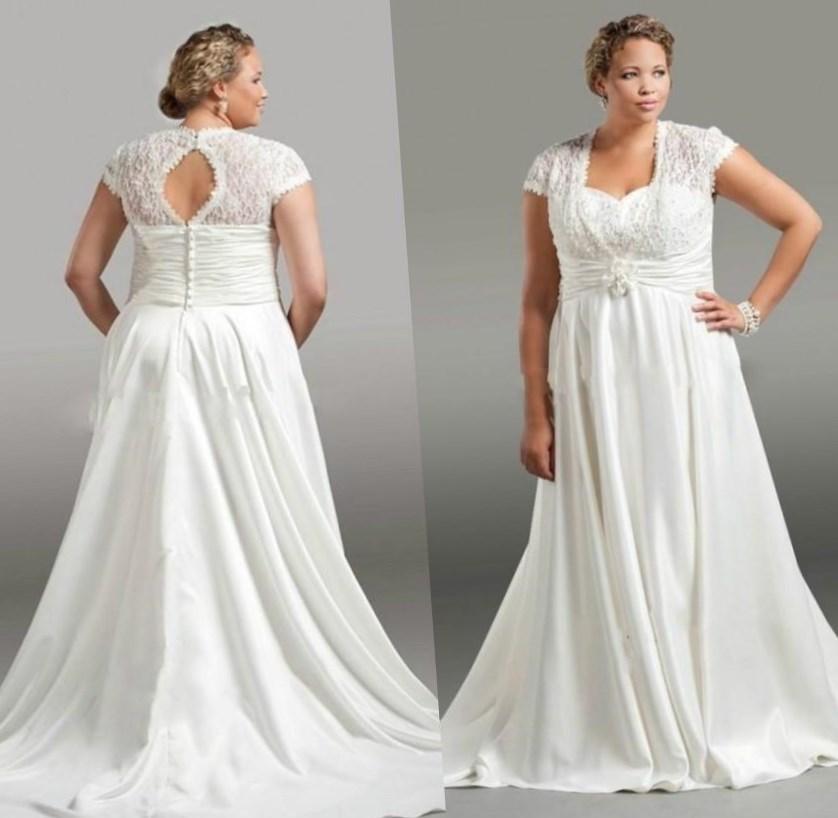 #29. Plus Size Ball Gown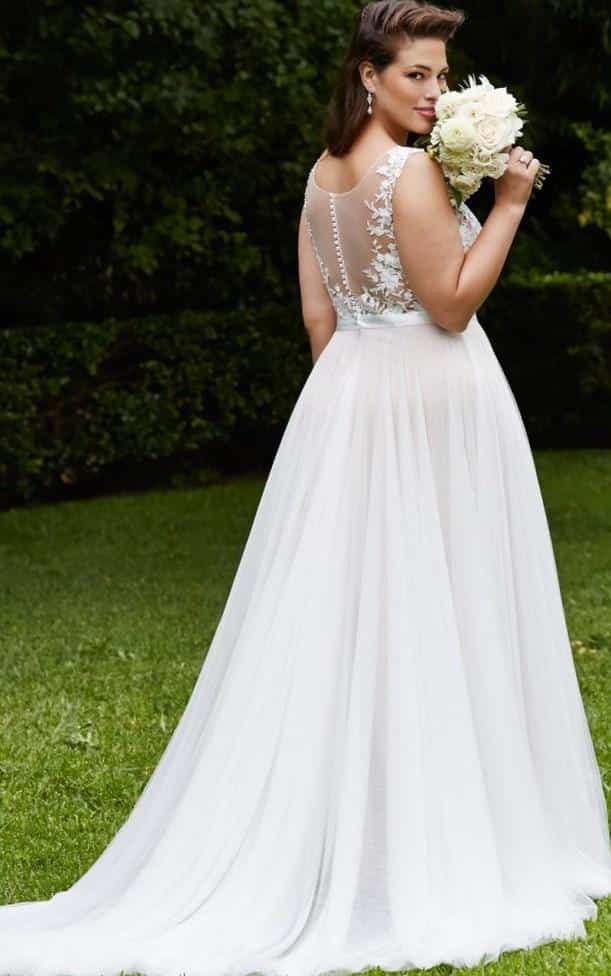 #28. Sash and Bow Satin Gown
Absolutely gorgeous gown to don on your special day. Satin with back sashes and a bow are adding sophistication. A must try before you choose your final dress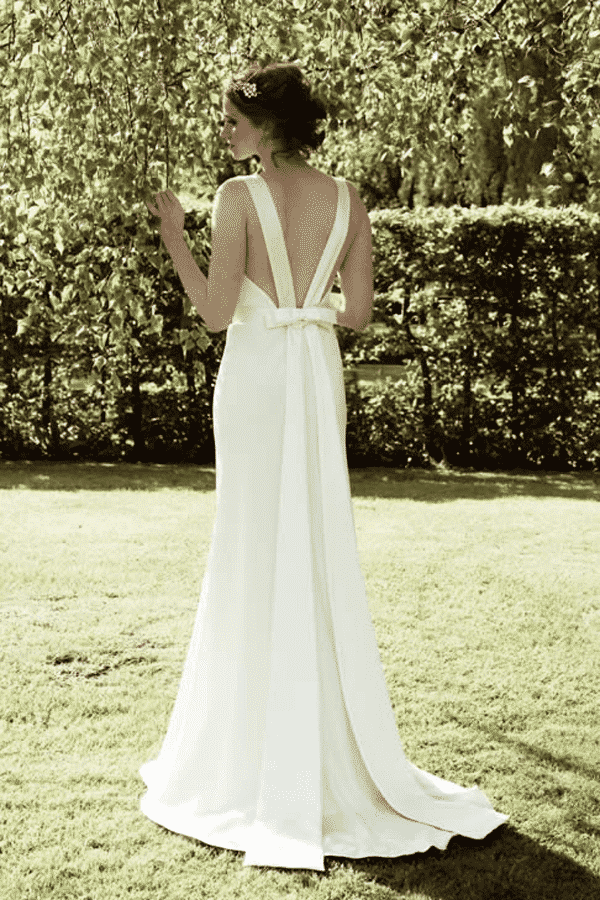 Source
Also have a look at [highlight]What to Wear for Vineyard Wedding-18 Outfit Ideas[/highlight]
#27. Lace Sleeves Mermaid Dress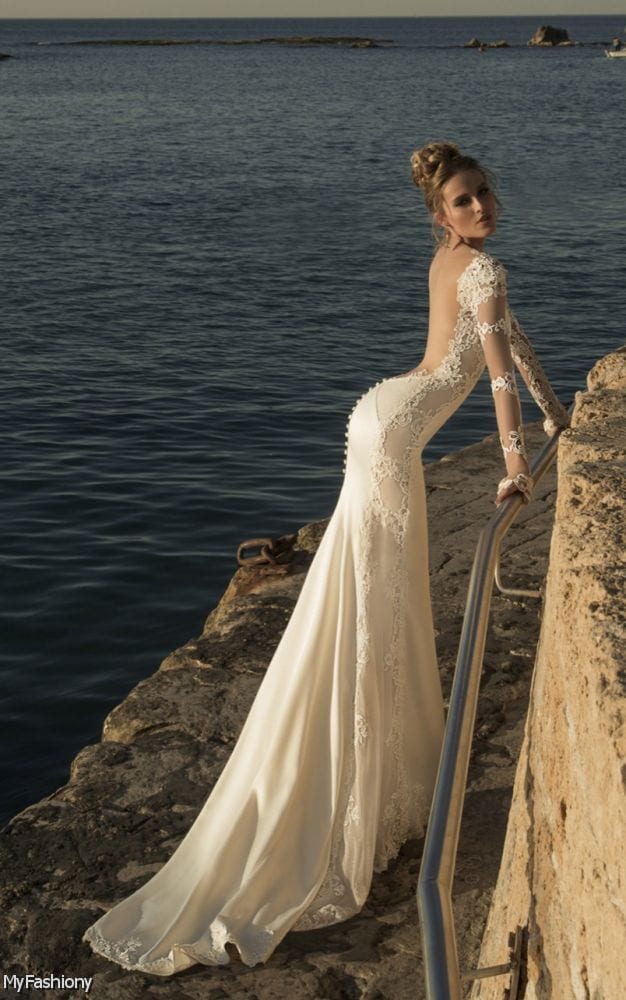 Source
#26. Halter Neck Inspired Piece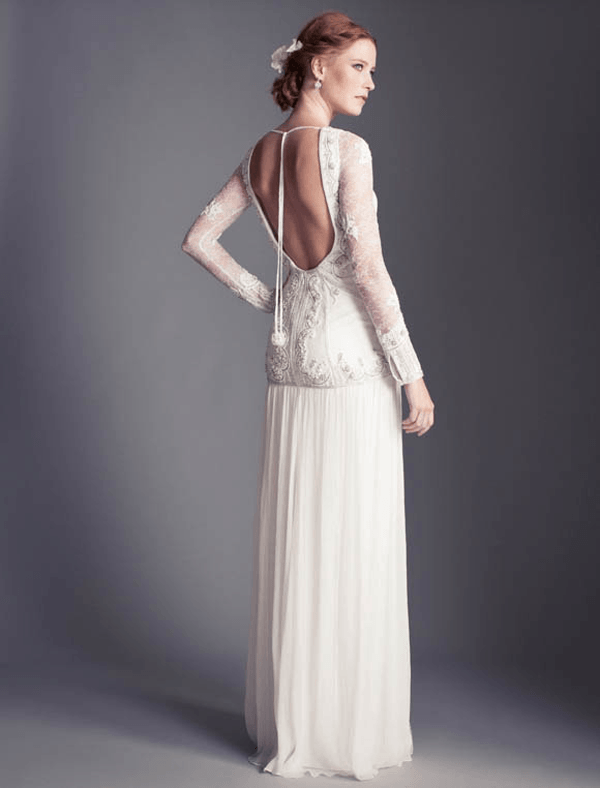 Source
#25. Royal Wedding Attire – Long sleeves add a little modesty yet make you a seductress. key hole back with beads and a ball gown flare is what royals thoink when planning their wedding dresses.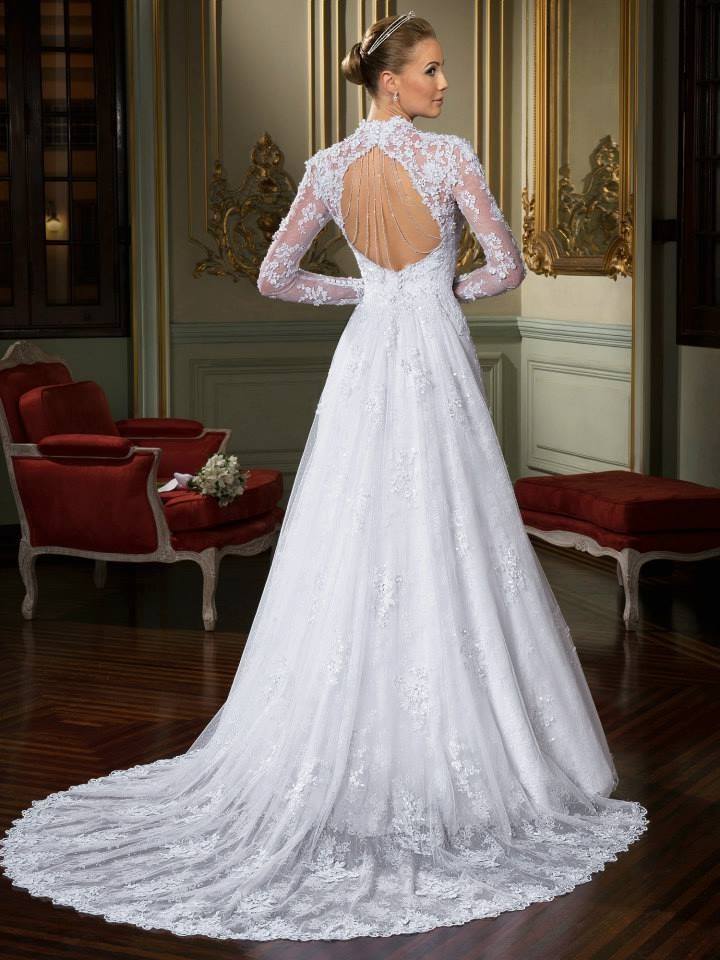 Source
#24. Hidden Sultry Open Back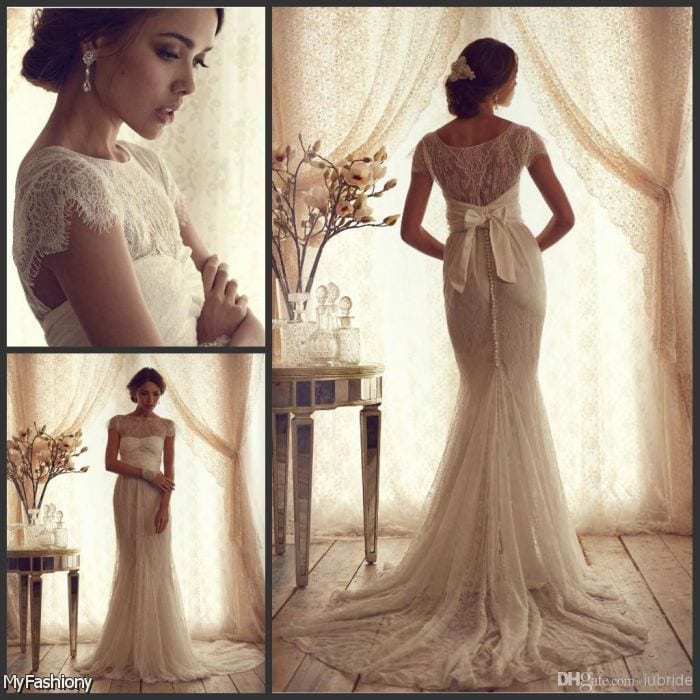 Source
#23. Extravagant Mermaid Style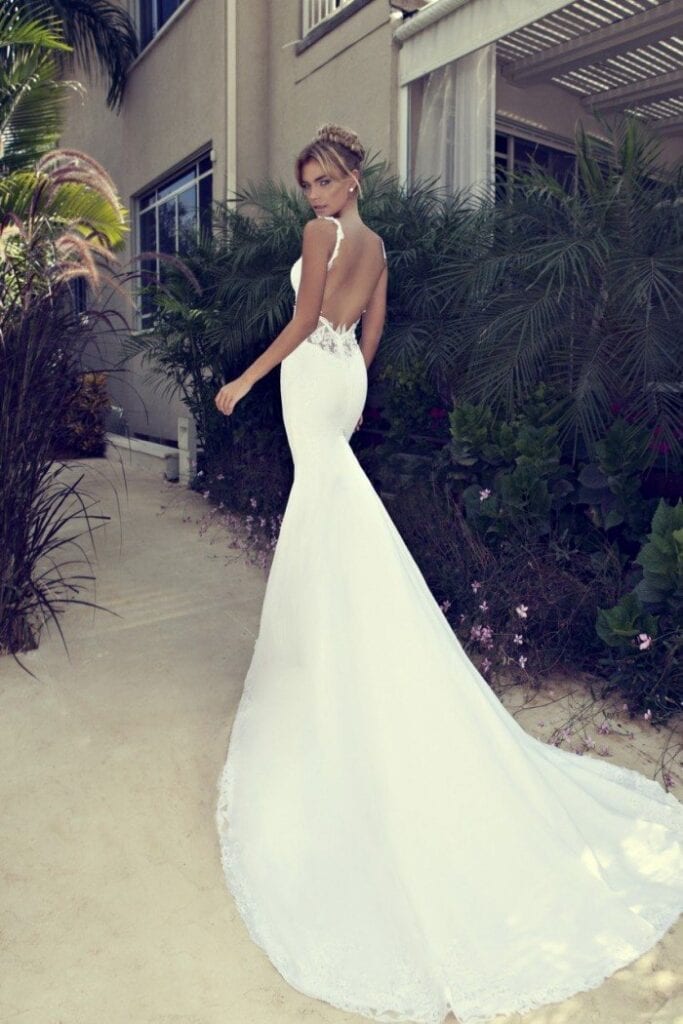 #22. Backless Dress with Details
Mermaid style is very famous with low backs, modest backs or off the shoulder dresses. This beautifully cut V net gown is a very feminine piece to try is you want a little exposure.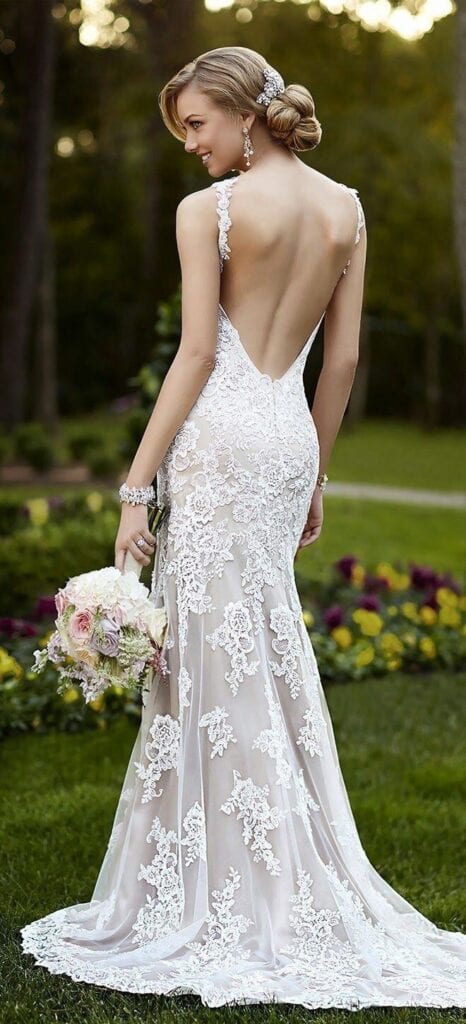 #21. Key Hole Back with Lace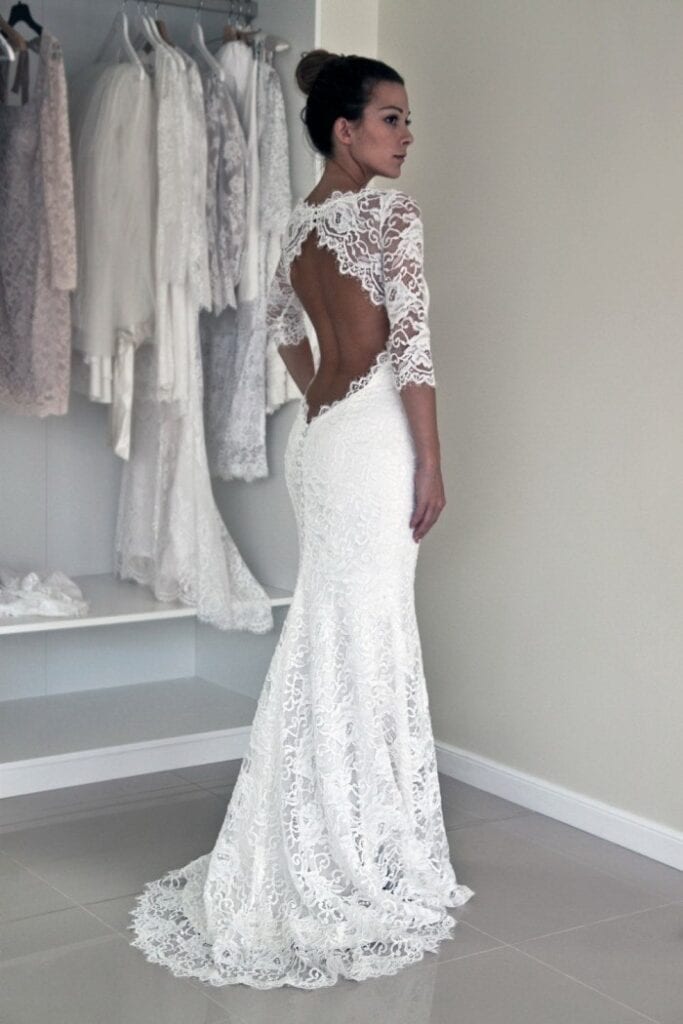 #20. Tulle Frilled Gown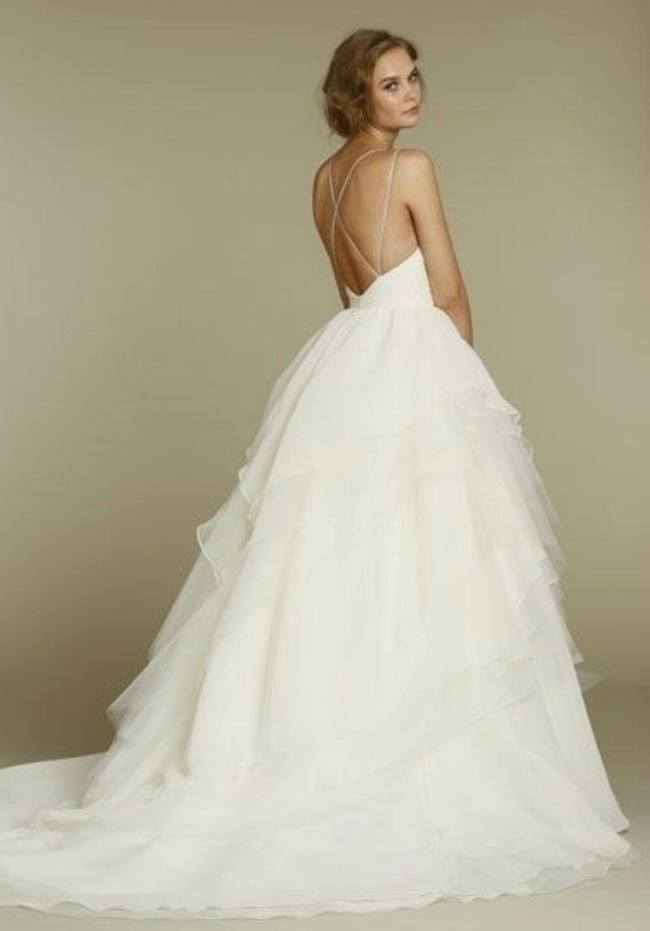 #19. Low Back Fitted Gown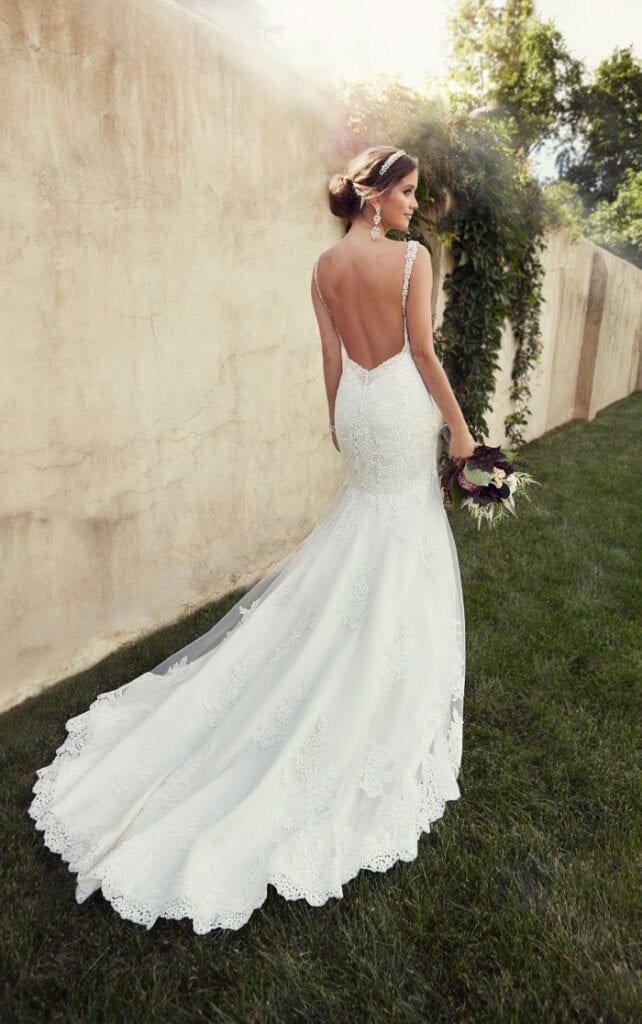 #18. Cap Sleeved Dress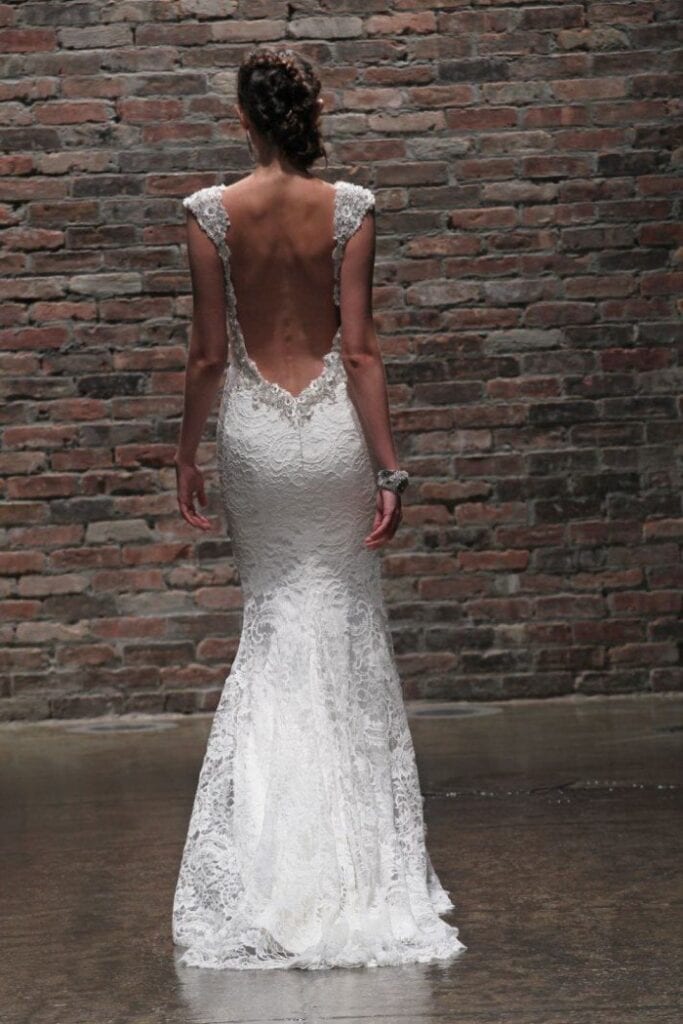 For some more awesome ideas, don't forget to check out [highlight]Beach Wedding Outfits-14 ideas What to Wear on Beach Wedding[/highlight]
#17. Beach Wedding Gown
#16. Exquisite Elegance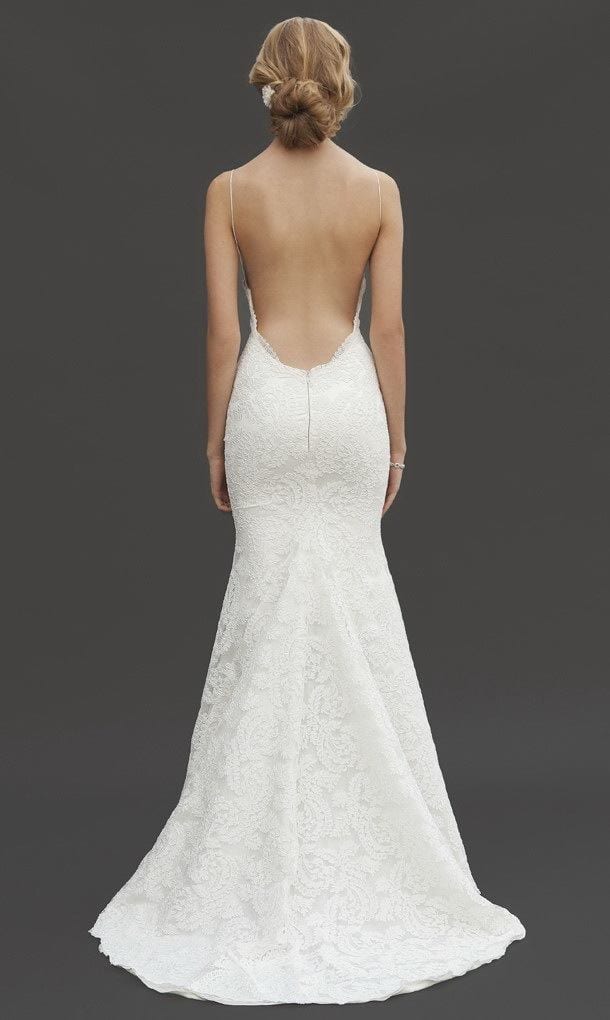 #15. Breathtaking Bejeweled Gown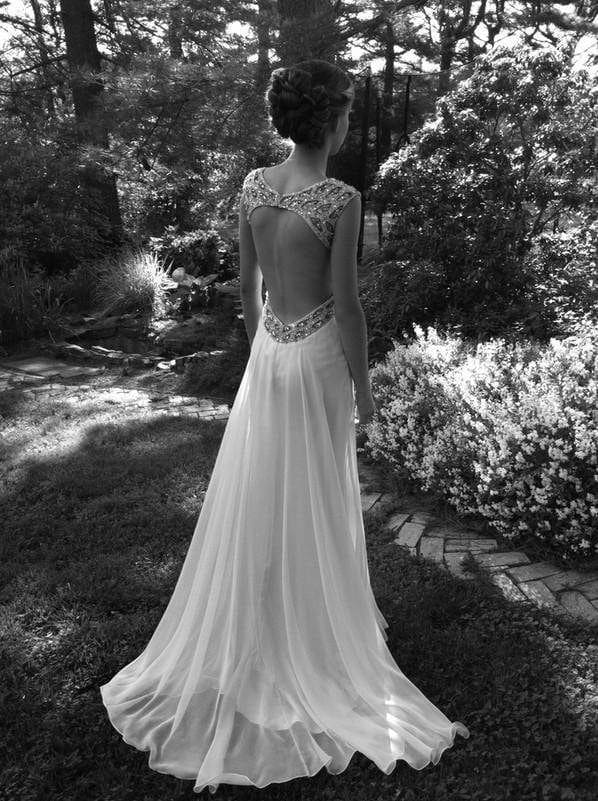 #14. Daring and Wearable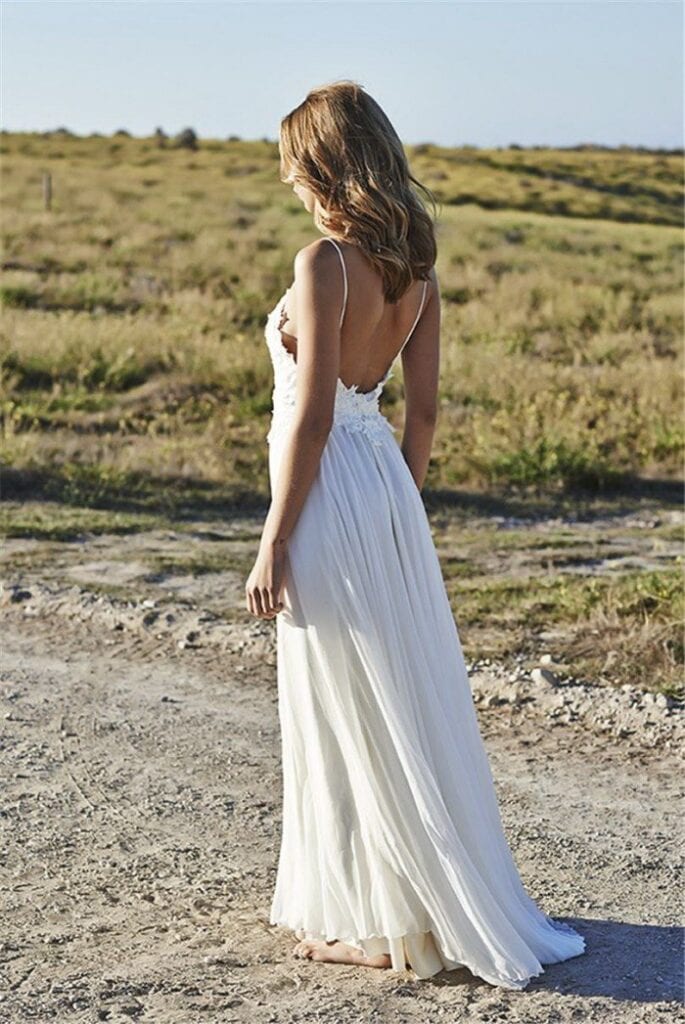 #13. Vintage Inspired Dress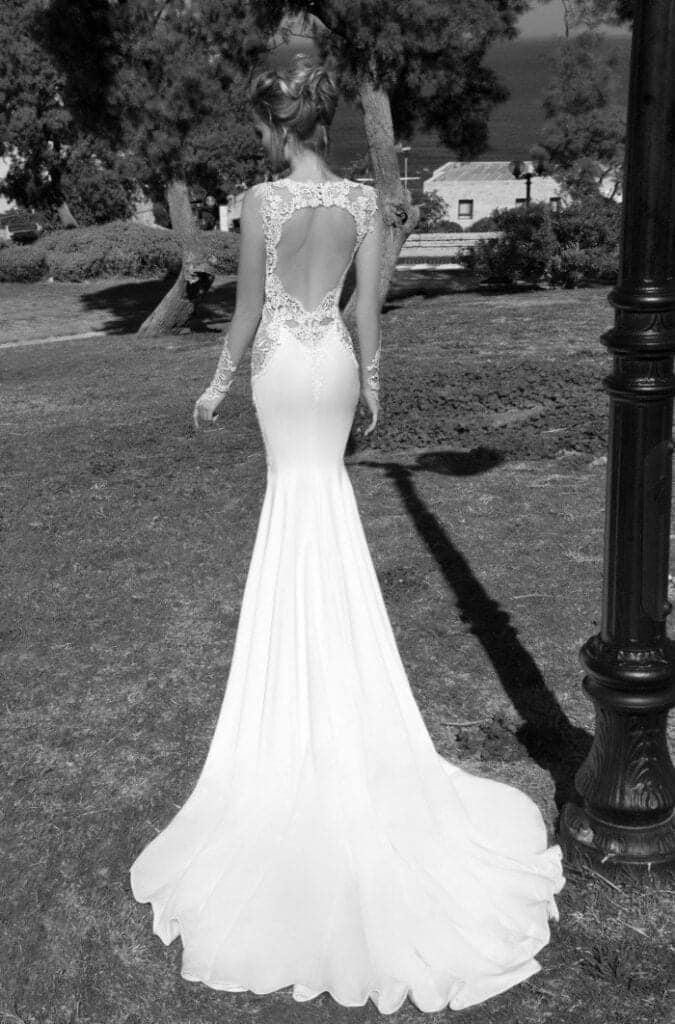 #12. Low Back Satin Gown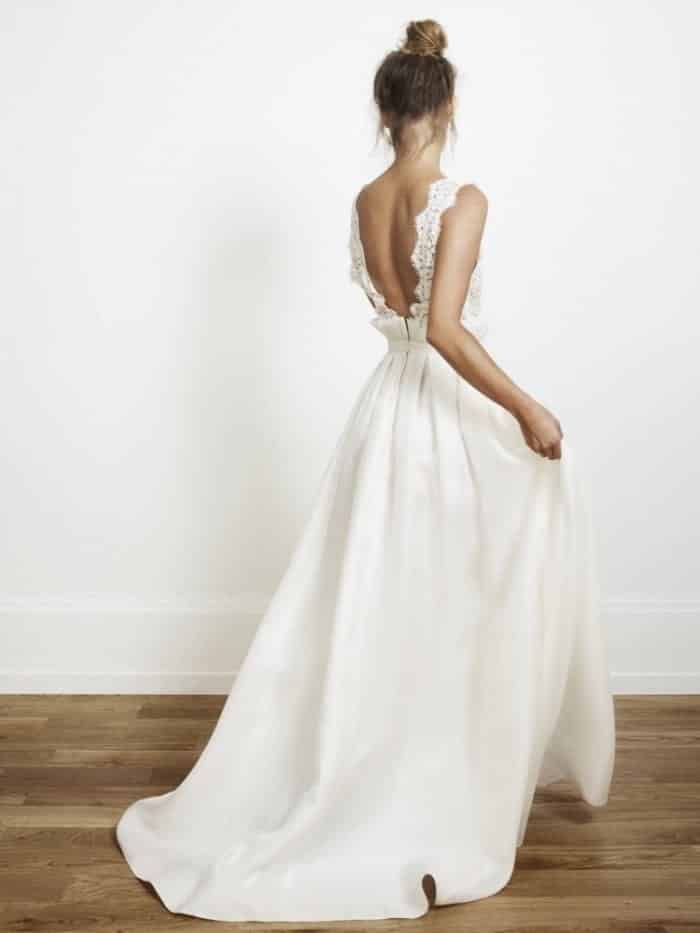 #11. Classic Beauty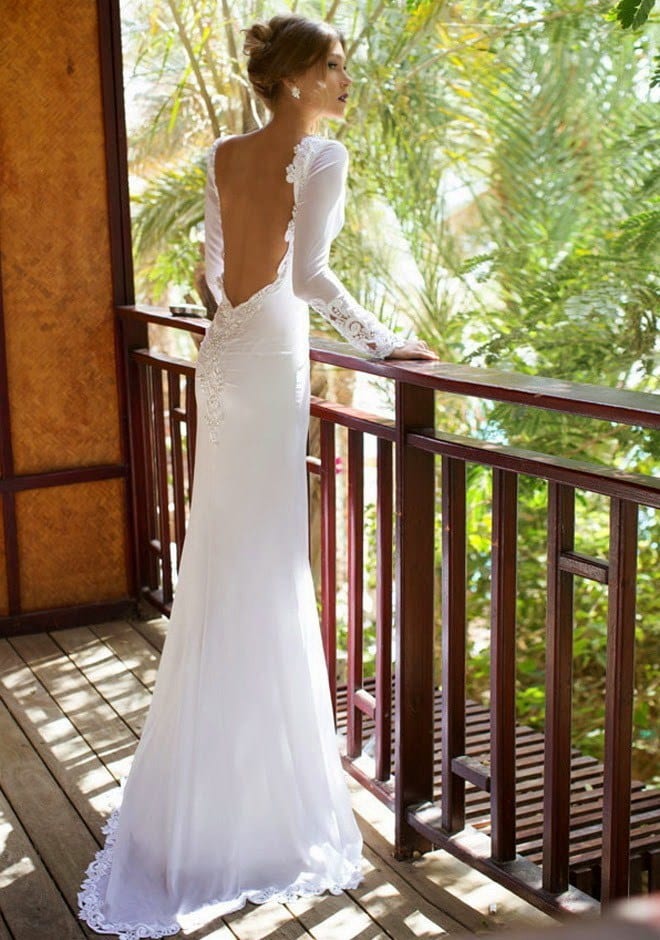 #10. Bow and Trails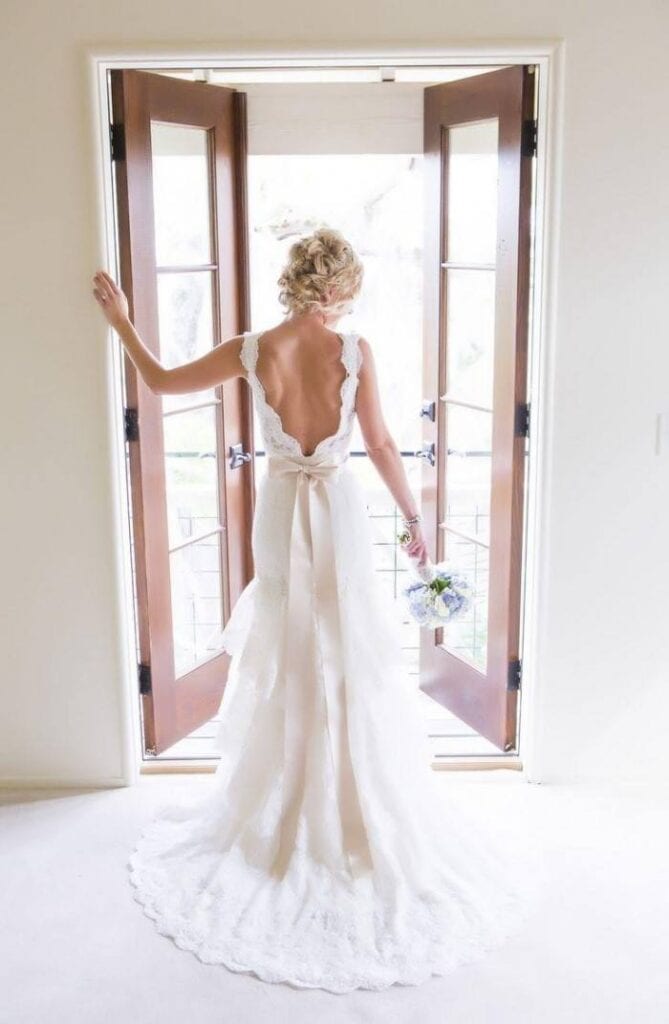 #09. Modest Backless Gown
White has always been the wedding color but you can beige as shown. Modest and classy, this mermaid style gown is what you need if going for a different color.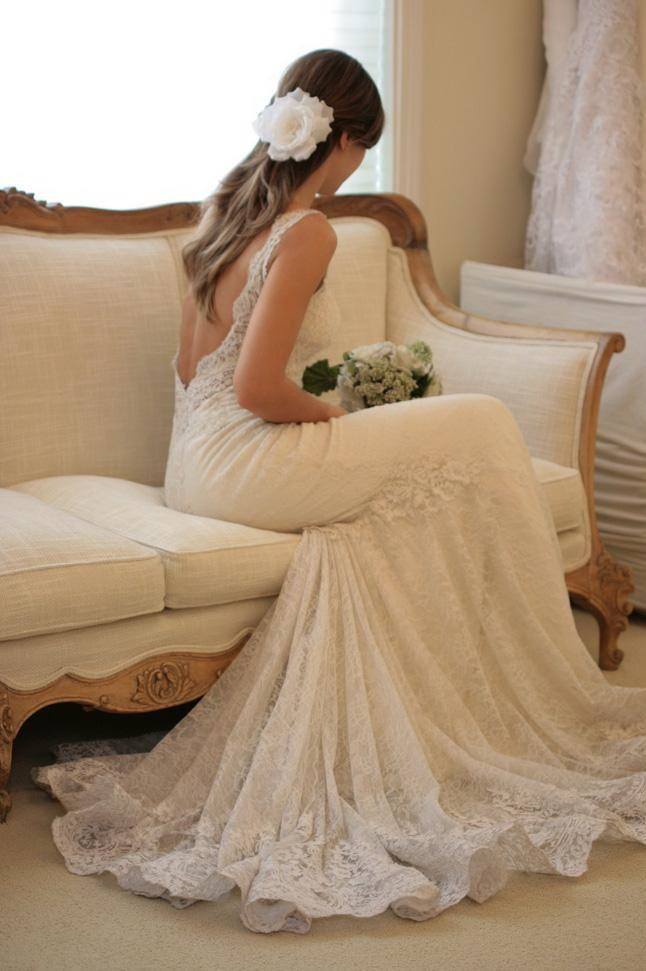 #08. Low V Back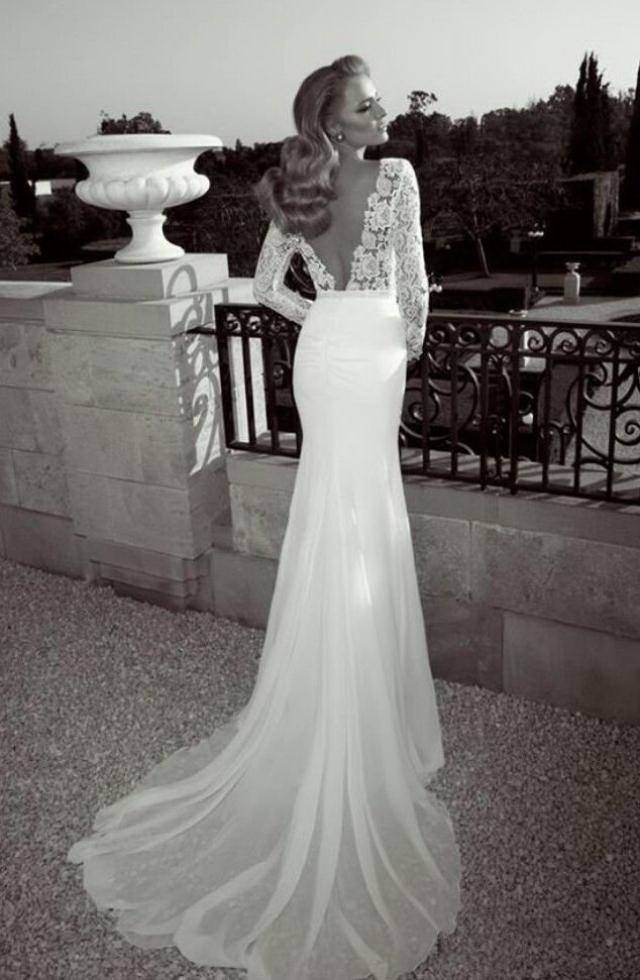 #07. Sheer Illusion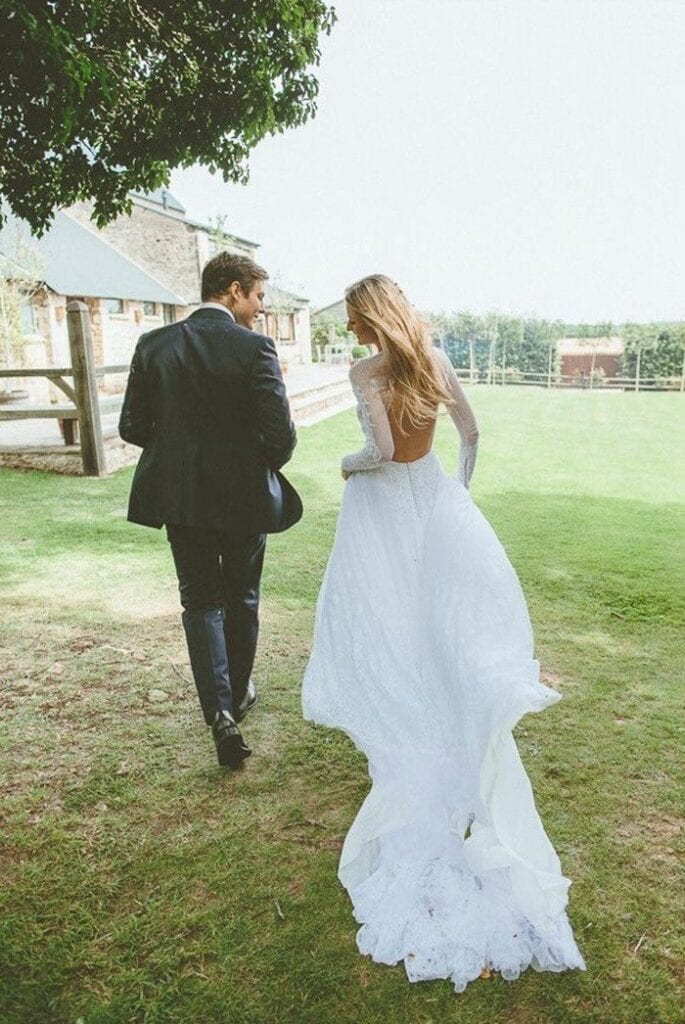 #06. Draping Sleeves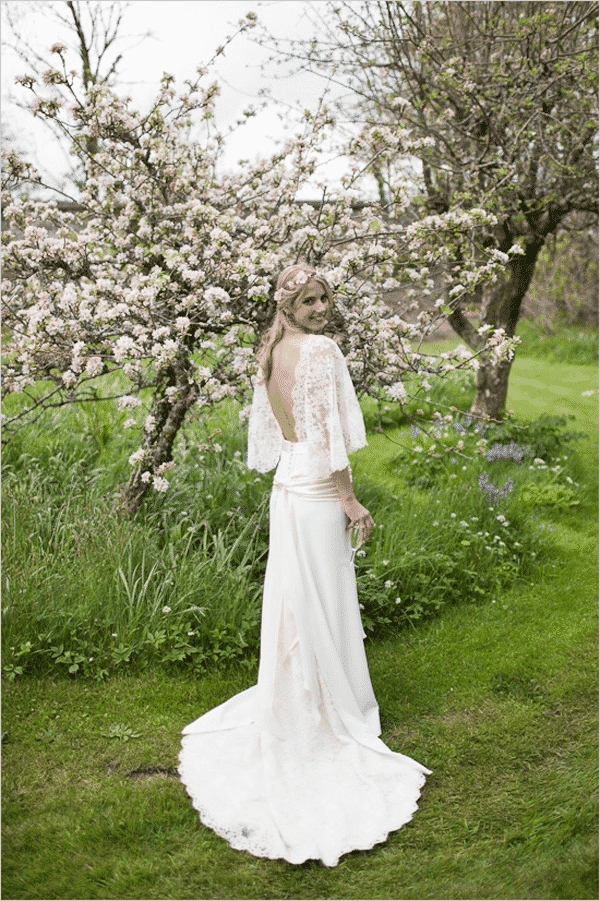 Source
#05. Seaside Wedding Romance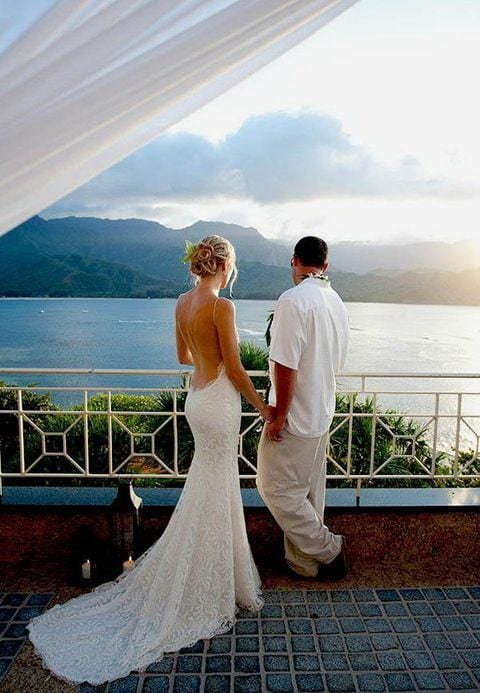 #04. Full Sleeved Dress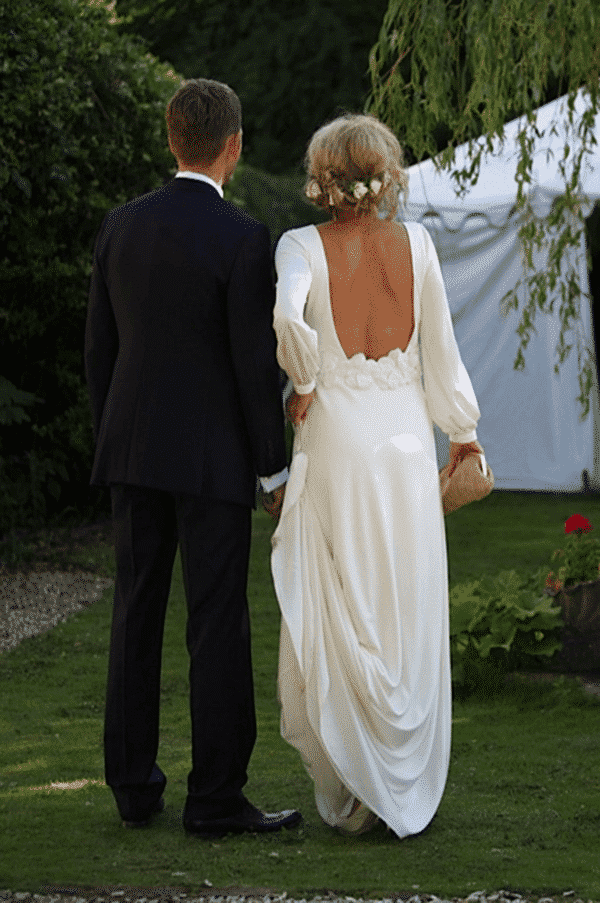 Source
#03. Princess Gown
#02. Frills for Wedding Bells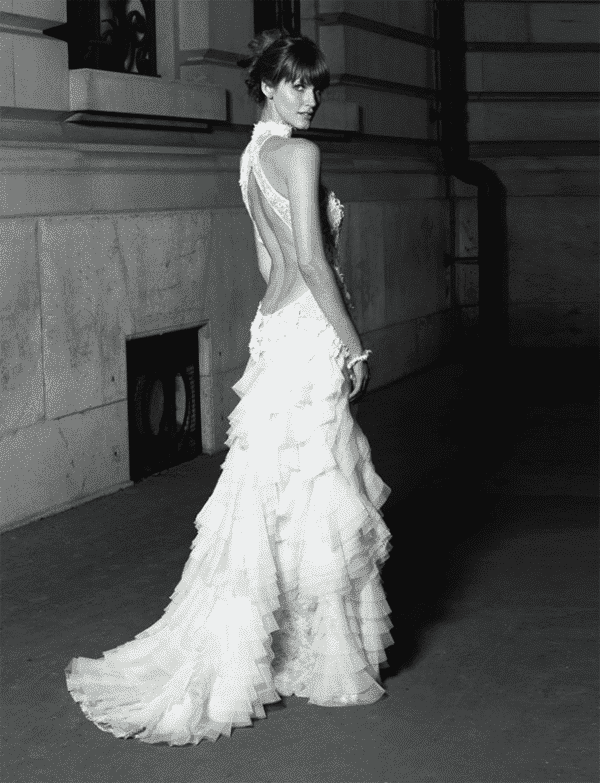 Source
#01. Mesh Incorporated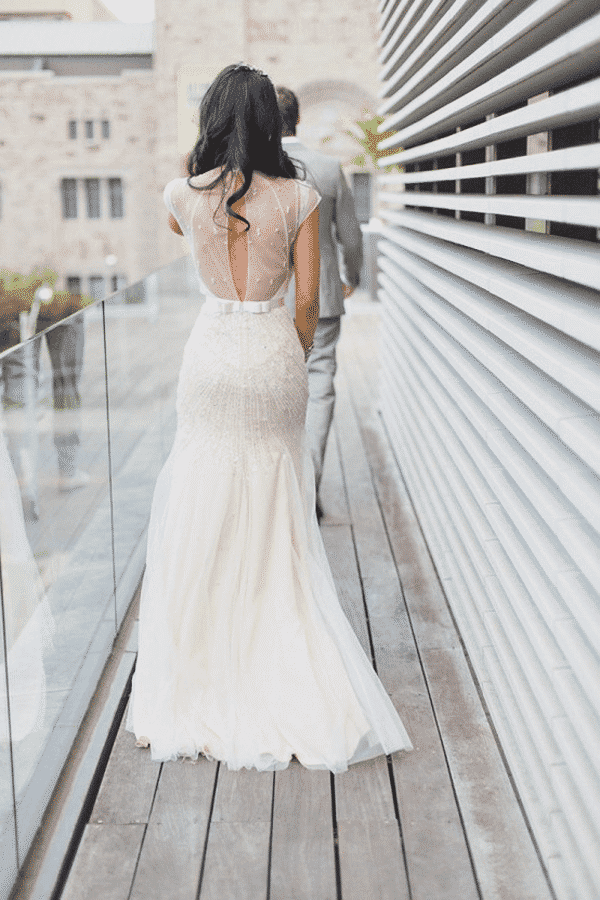 Source