Funky Outfits for Women. Rules are meant to be broken, mainly when it comes to get dressed. Women are always trying to show themselves perfect in every dress which they wear. They want to get noticed in bright colors, beautiful prints and patterns. But sometimes if you want to dress crazily, we will tell you how to dress in a funky style. We present you the 17 super funky outfit ideas. So let's get inspired by these funky dress up ideas.
RECOMMENDED: Funky T-Shirts for Girls–30 Best Shirts for Funky Girl Look
How To Look Super Funky in Outfits for Women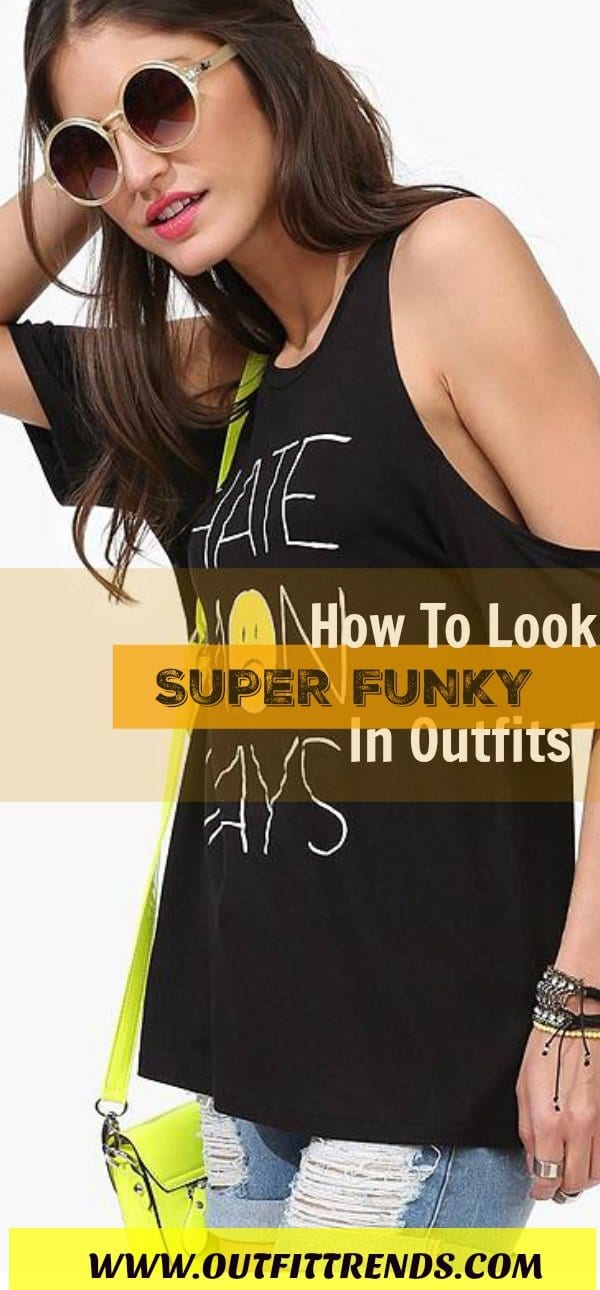 #17- Full On Print
Make your own funky outfit style and forget about fashion norms. Break the rules and wear the print from head to toe. Yes the look can be super festive.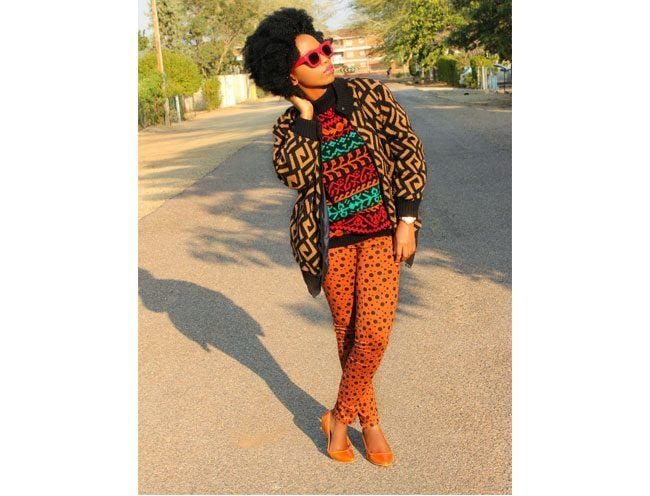 #16- Copper Tone
The copper tone shimmer fabric looks super funky for any party occasion. Try the color in different forms for a funky sparkling and glittery look.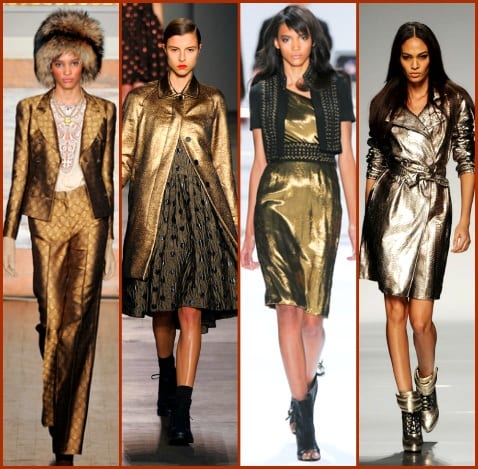 #15- Over Sized T Shirts
Sometime the over sized tees in your wardrobe can give you a super funky style. Off the shoulder lose tops for girls are really amazing and stunning.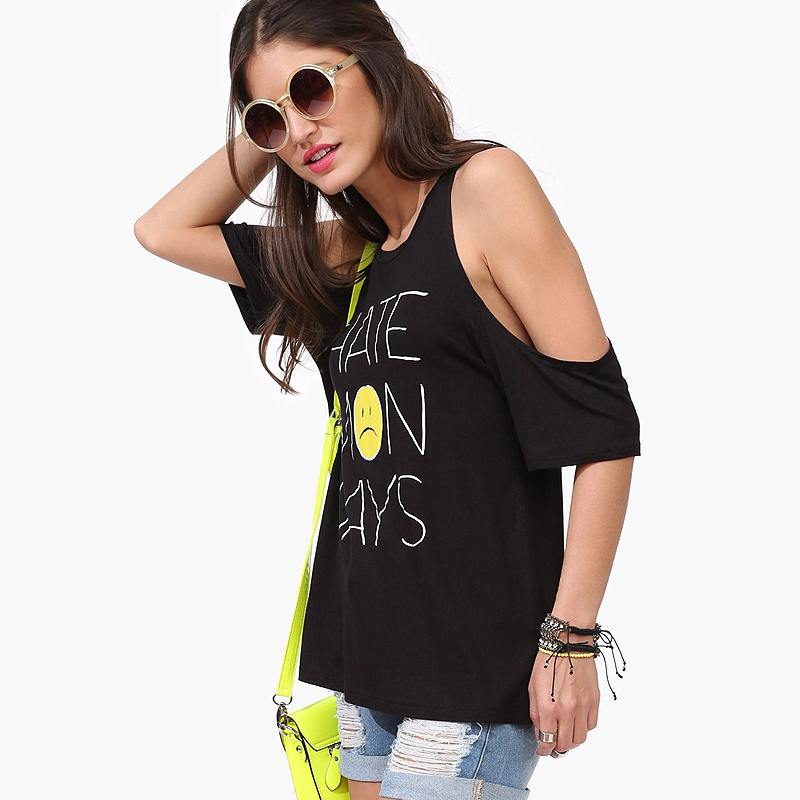 via
#14- Funky Spring Style
This style is super awesome for spring. The colorful off the shoulder top with printed bright colored short looks amazing. An ideal look for funky spring colors like a floral blossom. A bit of funky color in your jacket like yellow with pink shorts make you more bright and cheerful.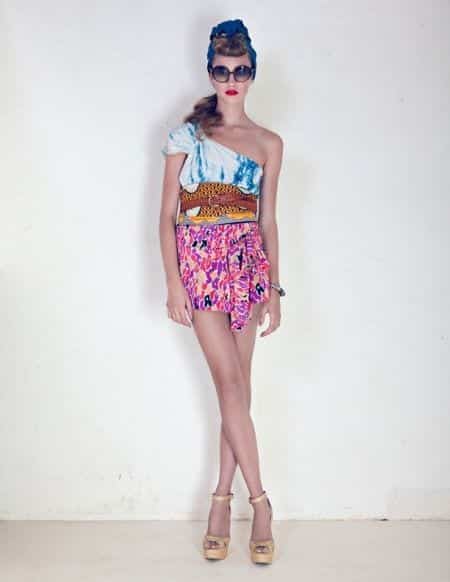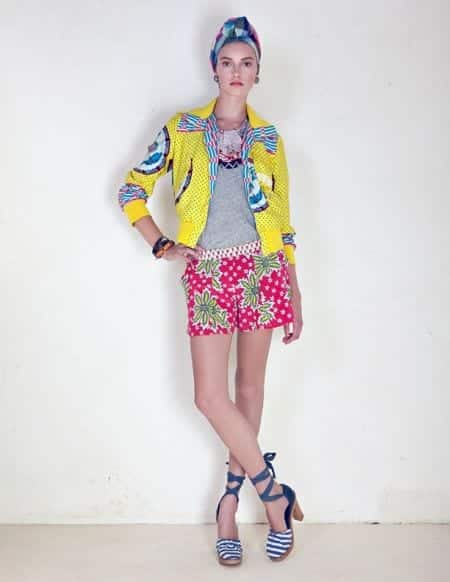 via
#13- Long Shirt Style
Another outfit with long yellow shirt is also a funk provoking style as spring outfit and in mid summer. This beautiful casual bright kurta is awesome and stylish with back motif.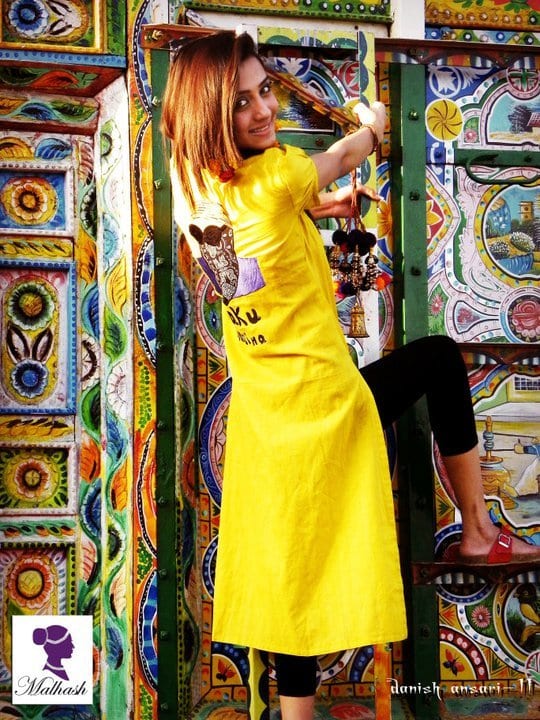 via
#12- Color Block
The yellow blazer with orange pants will be your perfect choice if you want to wear warm funky colors. On the other side it is also a great idea to wear color in combination. The bold accessory like sunglasses , handbag can add a glamorous factor.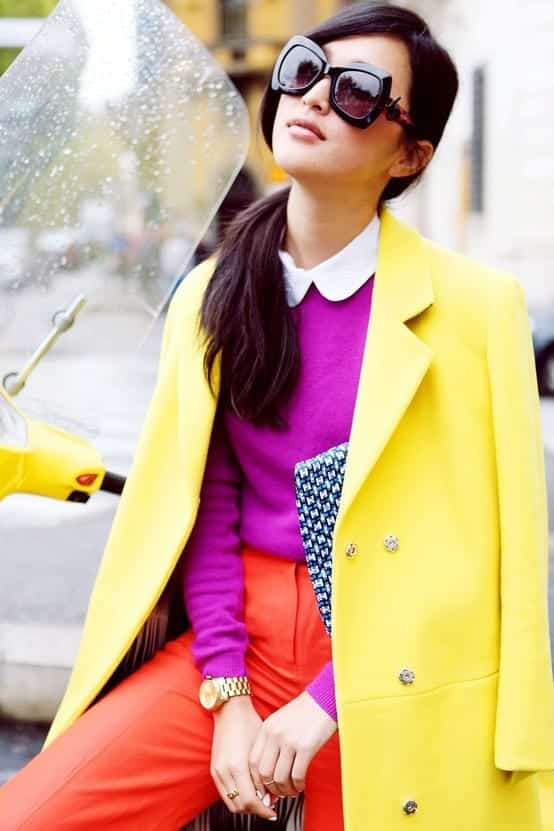 via
#11- Sequins in Day
Sequins in daytime is not acceptable but it will look glamorous and make a fashion statement. Totally a stylish idea.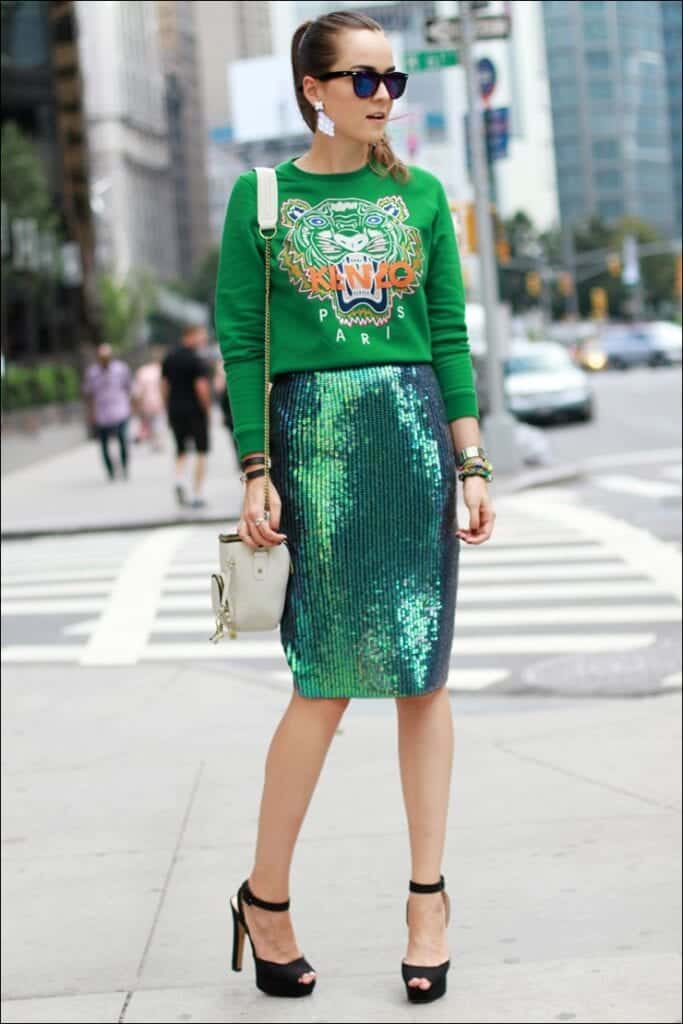 #10- Dramatic Colored Prom
If you want to stand out in that big night, speak with your dress. Outrageous color with wild patterns can be memorable on that night. Go funky and flirty with this outfit style.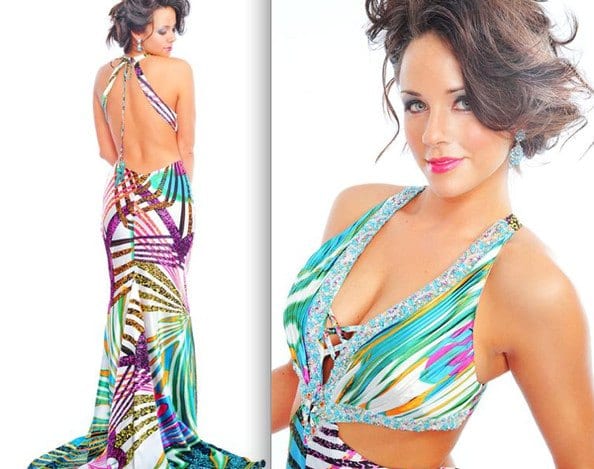 via
#9- Rainbow Duos
Rainbow florescent are eye catching and can make your style cheerful and bright. Just try the tricky rainbow colors in a creative way. Try this fashion inspiration style in a fun and quirky look.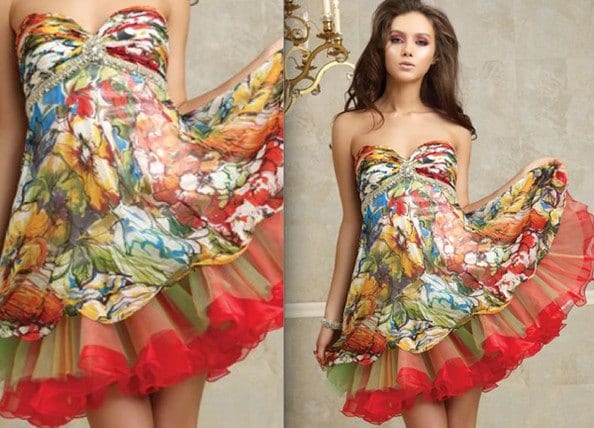 via
#8- With Rainbow Hair Color
This funky hair color is a bit tricky and can change your whole look. The style looks more funky if it is matched with a bright colored outfit. Hence the personality becomes more illuminated.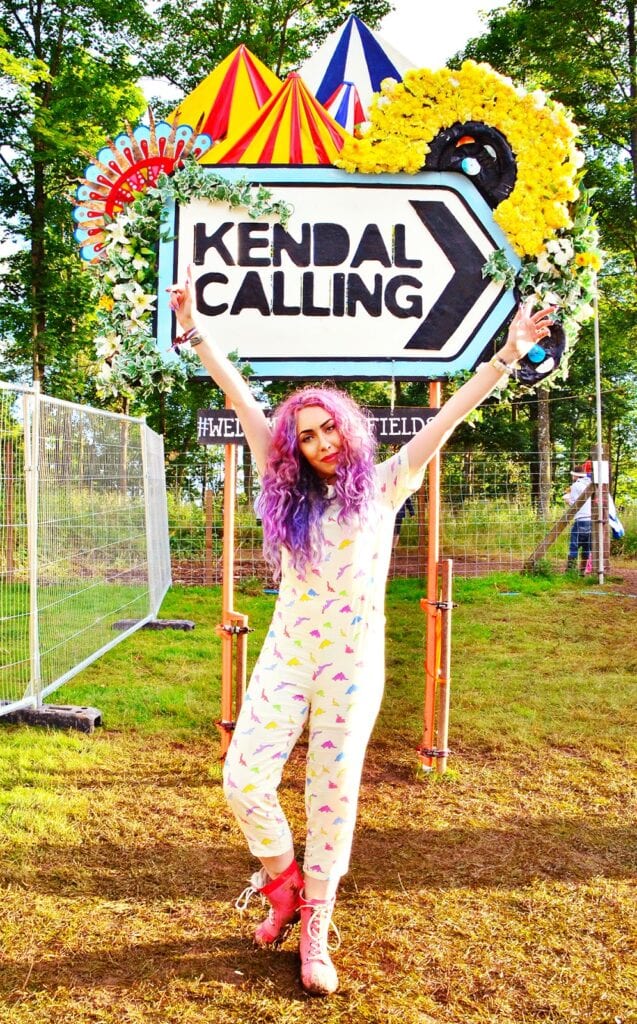 via
 #7- Funky Hijabi Look
For a funky hijjab look, you can try neon colored turban style hijjab with printed colored shirts. It is quite stylish, here are some funky Hijab Outfits for Teenage Girls-20 Cool Hijab Style Looks.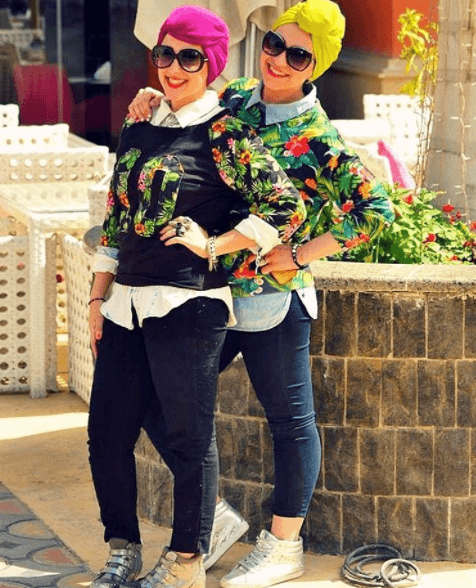 #6- Funky Boho Style
Get the inspired look with this bohemian style scarf wrapping. You can get bright colored scarves, and wrap them around your head in a bohemian style. Ideal look for boho parties or beach party themes.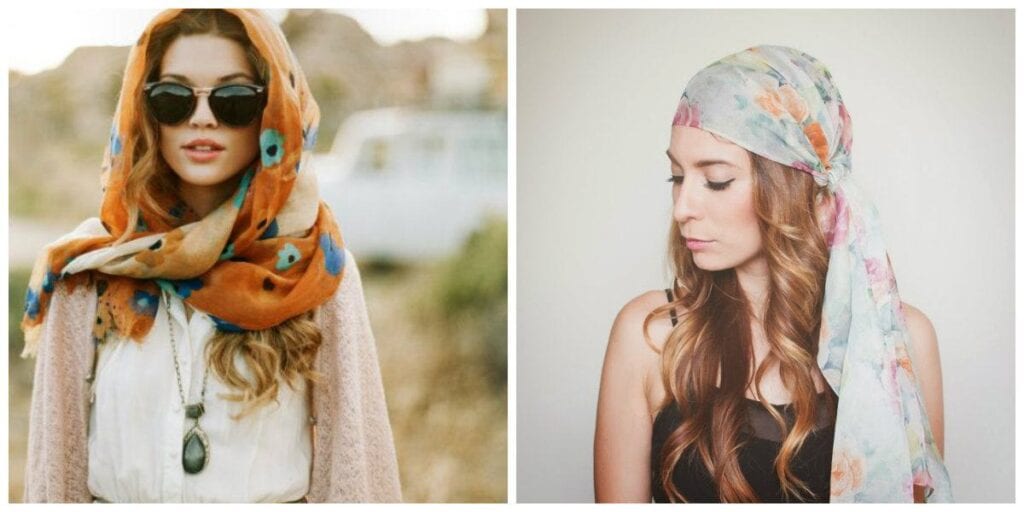 via
#5- Floral Jacket Outfits
Floral jacket really look funky if they are worn in bright funky colors. Pair them with tights or jeans and glam up your look with hat. The outfit can bring magnificent charm of bright love in winter season.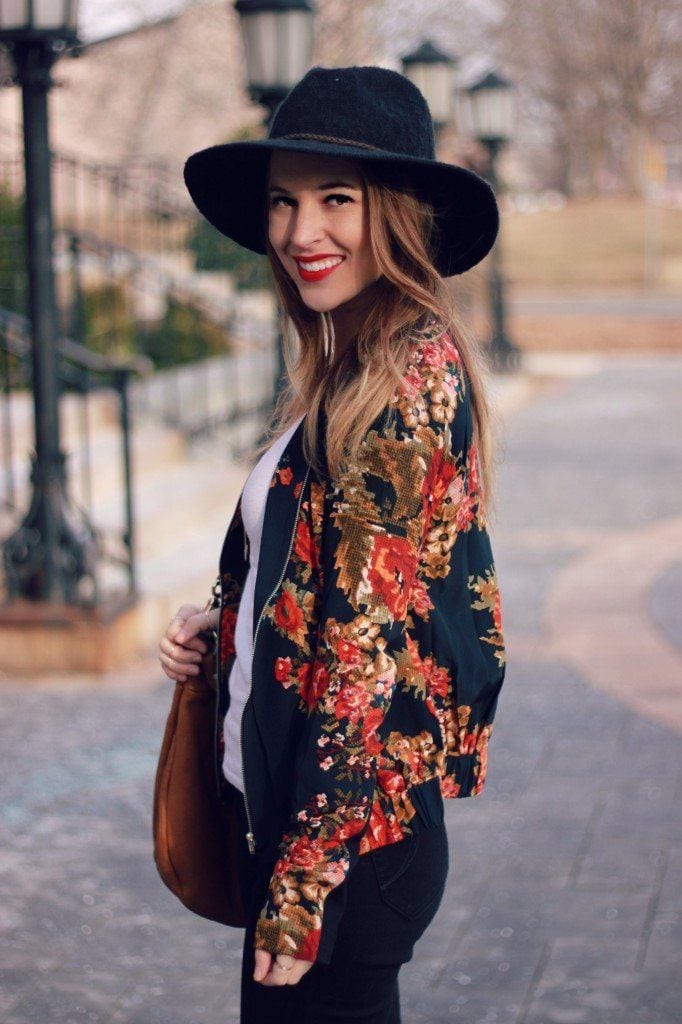 #4- Ripped Skinny
For a cool chic style, opt for ripped or cropped jeans in your wardrobe with a white tee and plaid shirt around your waist. Covet the funky look with these essentials.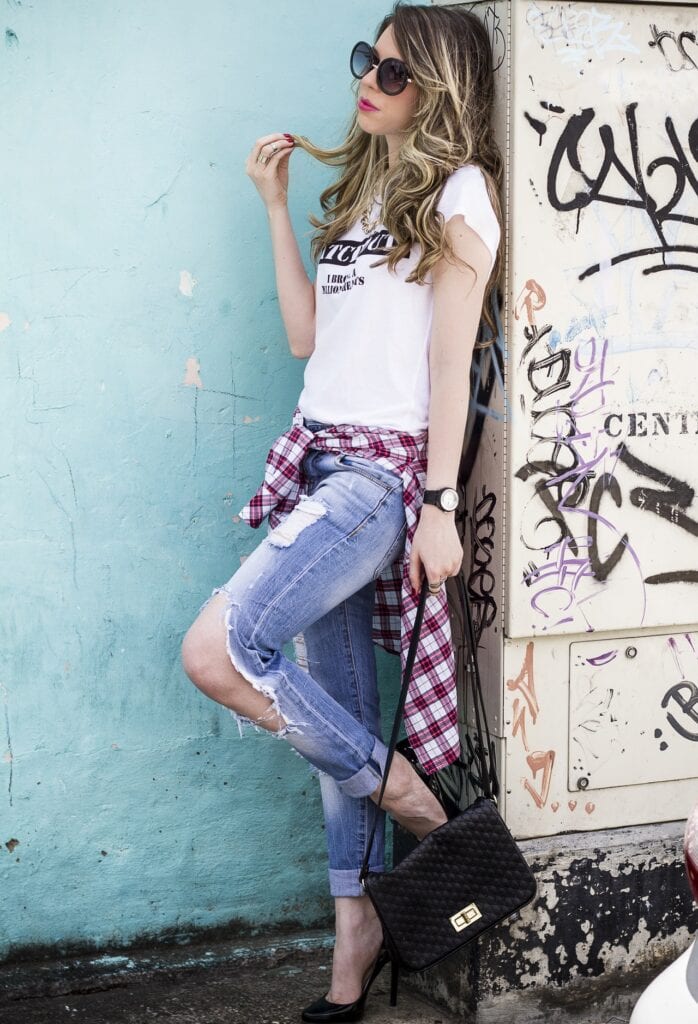 via
#3- Sneakers with Frocks
When we talk about shoes, then bright colored frocks or denims with sneakers is true funky style. Graphic and floral design shirts are perfect for this look. Vibrant tops in shocking colors can also be a great choice.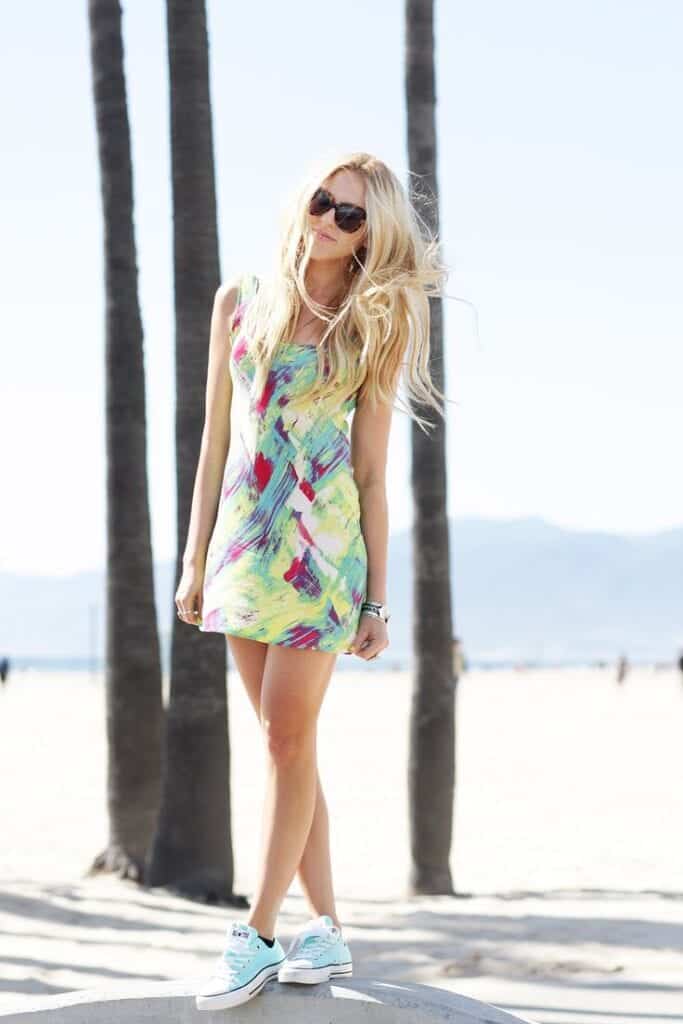 via
#2- Funky Kimono
A short colorful kimono in pink shade go super cool and stylish with accessories. This outfit is perfect for fresh spring look. Add a bracelet to complete the kimono look. No doubt the outfit style will bring a stunning and awesome look.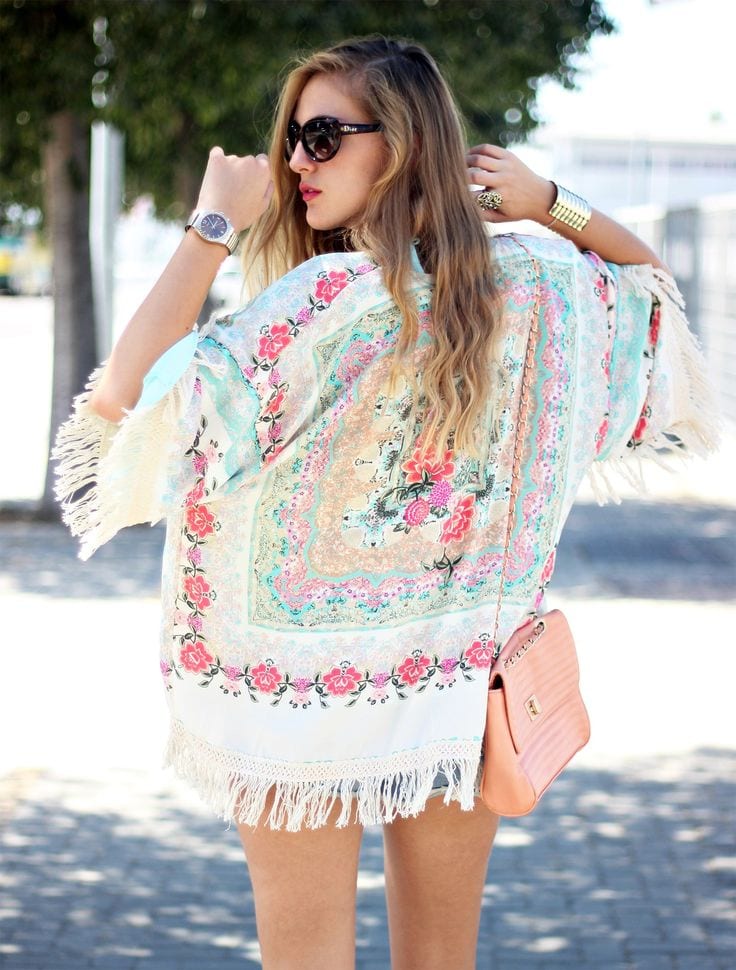 #1- Festival Look
When it comes to festive and funkiness then Gigi Hadid Coachella outfit, a white bandage top with high waist short and funky wrist band is quite unique in attraction and style. For more funky festival outfits