Funky T-Shirts for Girls– A question that most of us have often thought about. Let's start with why we love t-shirts. well, they are cool, comfortable and you can style them in any way you want. You can look cool, nerdy, funky, stylish, or any other way in a simple t-shirt. And the best part is that you can do all this within a budget. It's not that hard to look drop dead gorgeous in a $10 T-shirt that is styled the right way.
Ways to Look Funky in a T-Shirt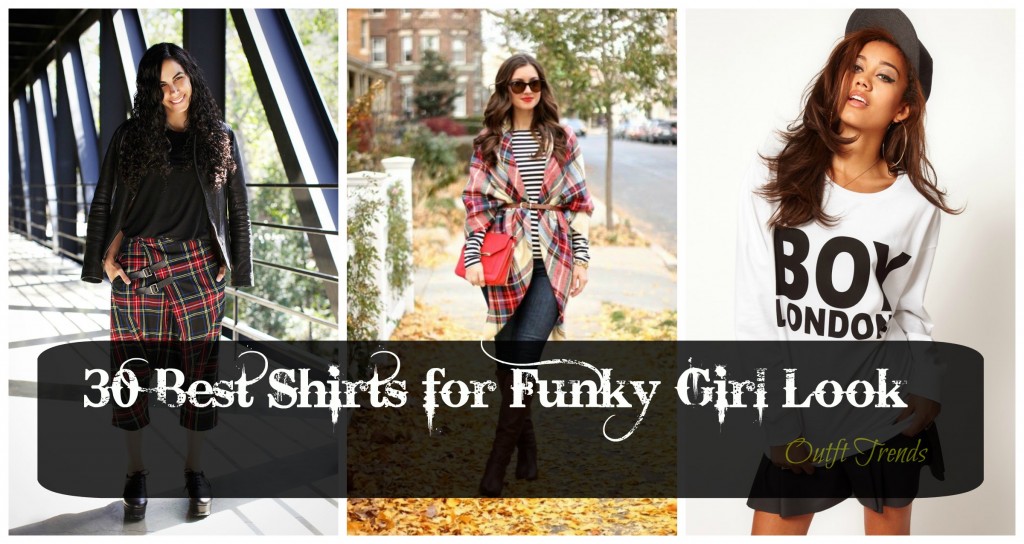 Yes, ladies, you can wear your favourite t-shirts and bring out the funky girl in you. So here are some amazing ways to get rid of the boring old look and come out with some trendy and funky dressing.
#30- Rock and Roll

#29- Funk Up for Fall
A colourful oversized blanket scarf is a great way to add the funky factor to your T-shirts for Fall.

 #28- Accessorize Black and White T-Shirt
Who doesn't have a simple black and white T-shirt, right? Use some catchy accessories like big earrings and a hat for the new funky look. The make-up is always a great way to add in extra points, and the cat eye-liner here is simply amazing.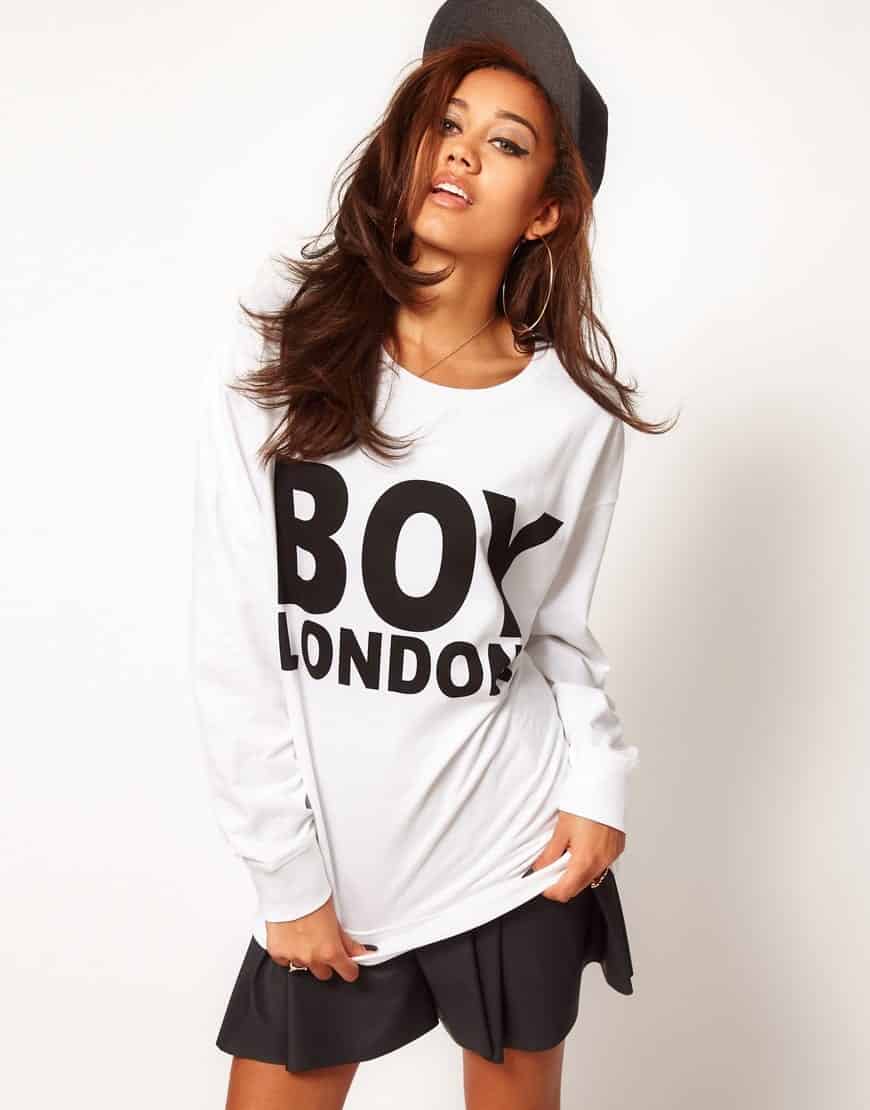 #27- Funky Fashion for College
Dare to try this look for college?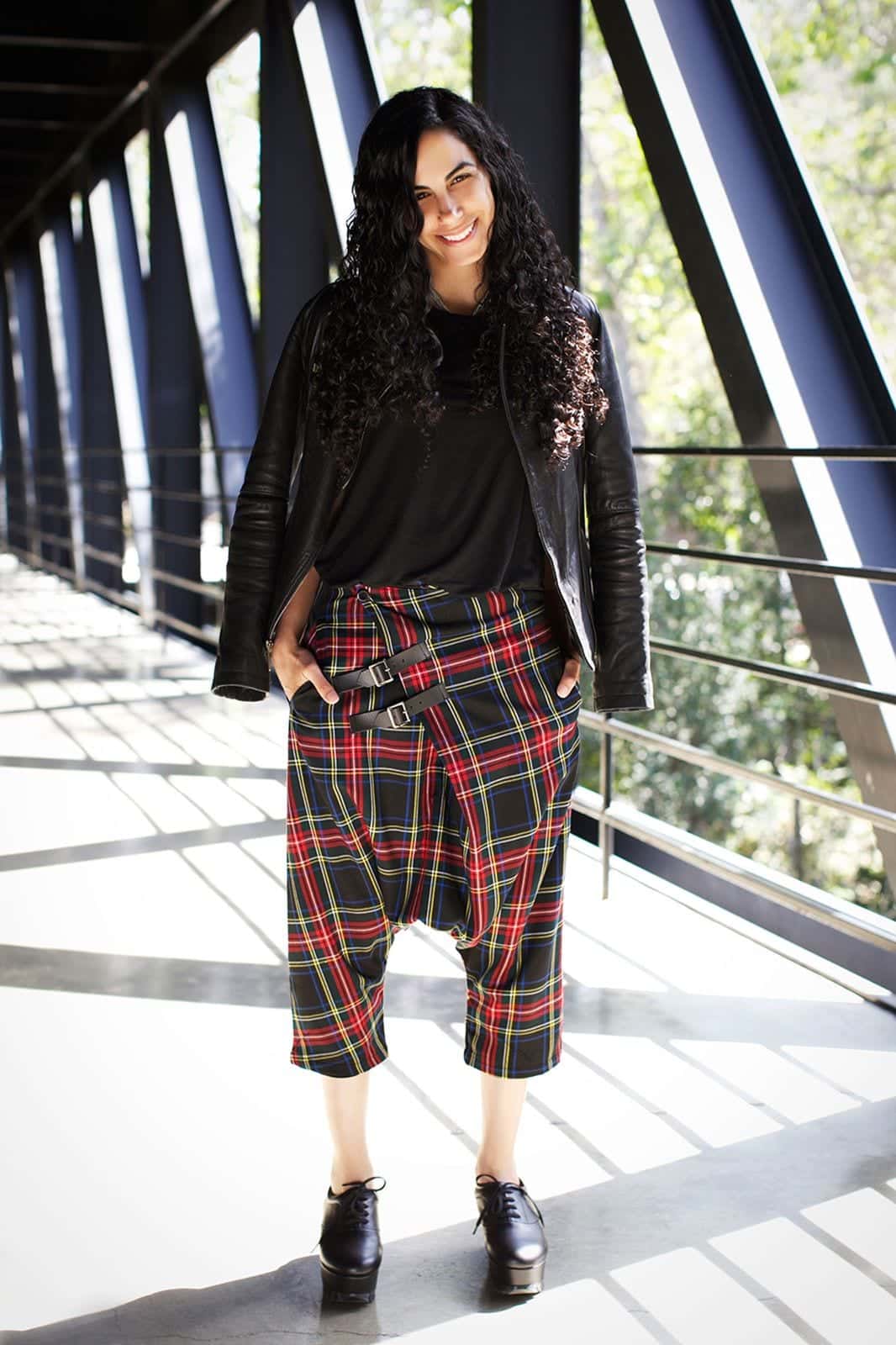 #26- Tomboy Look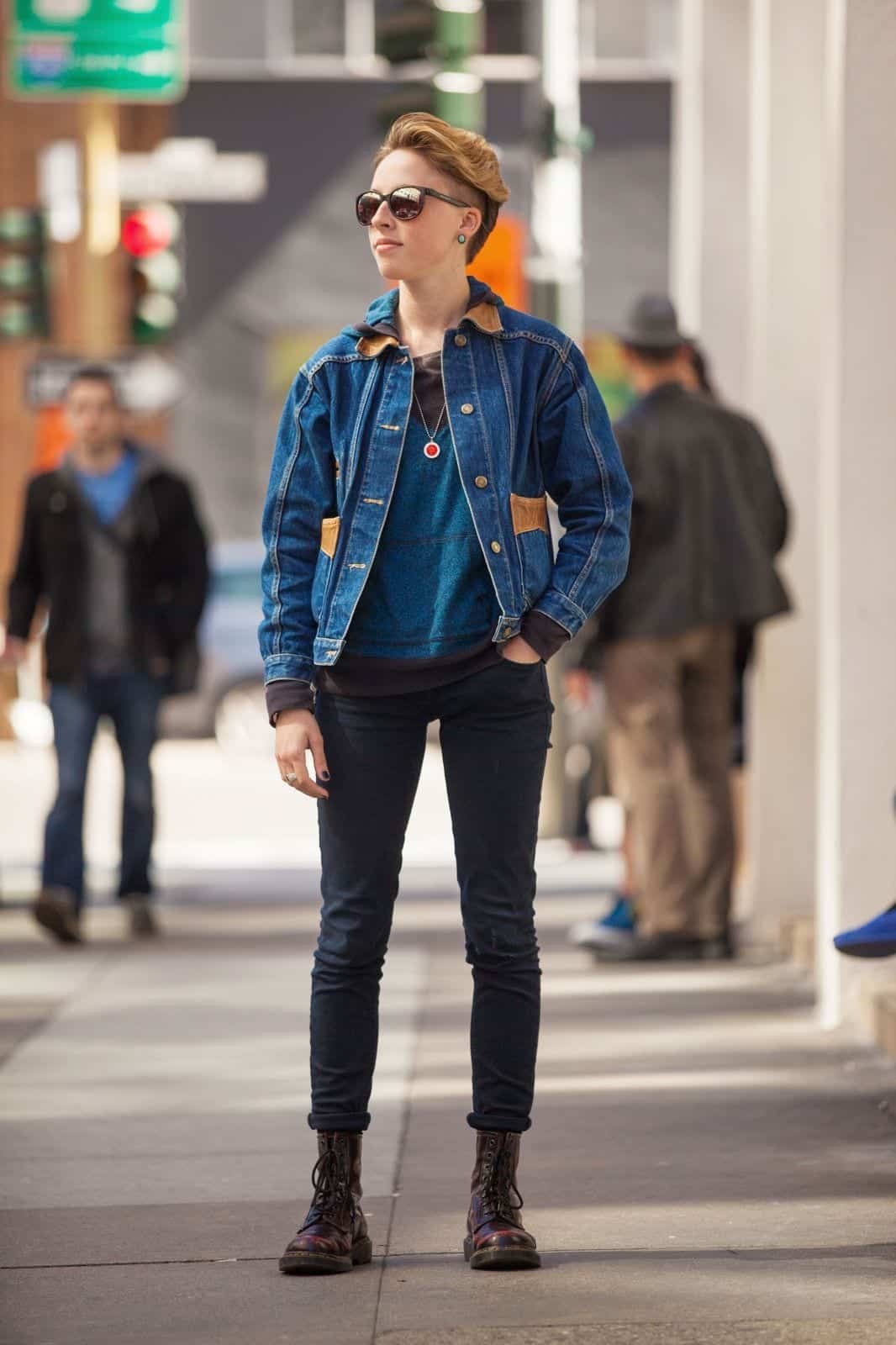 #25- The Cute Funky Girl Look
Yes, you can be cute and funky at the same time. The trick is to coordinate the outfit, your hair, and the make-up in the perfect balance.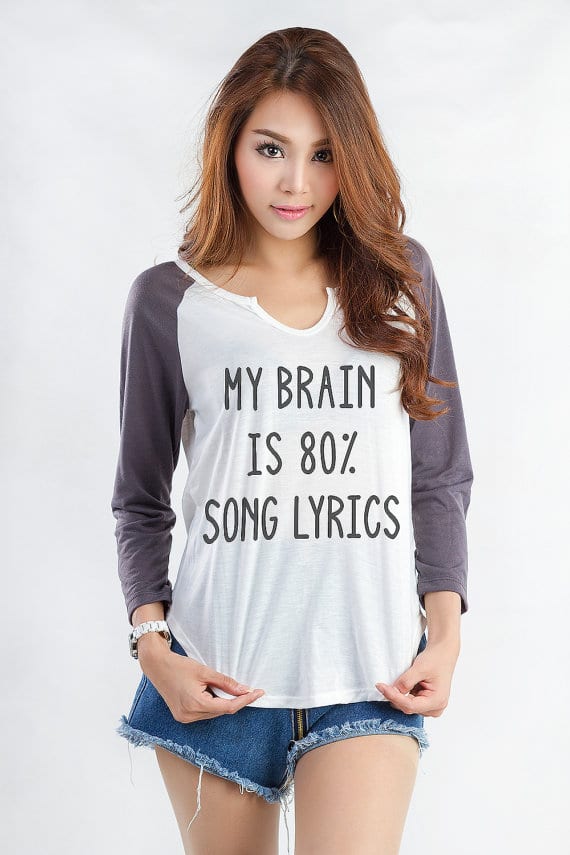 #24- Rock in Yellow
Yellow surely is one of the funkiest colors, and I believe any girl can look adorable in this colour.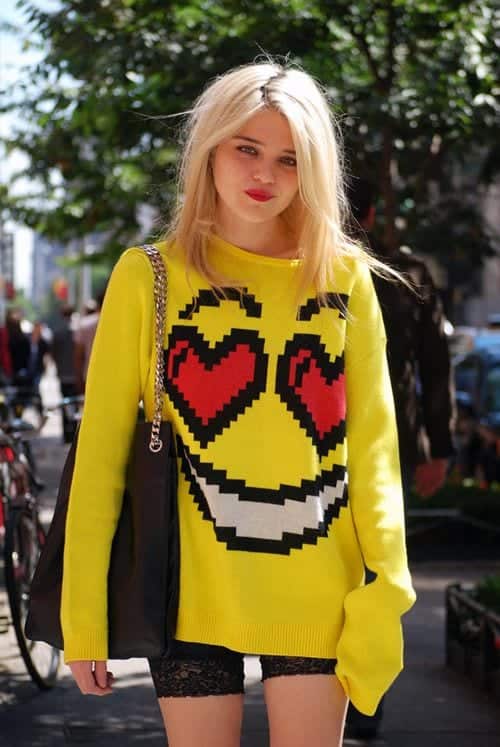 #23- Street Style Fashion Outfits with Funky Hair
While wearing your favourite funky t-shirts, don't forget to keep experimenting with your hair. You can go for different and fashionable hairstyles, hair cuts and of course hair colors.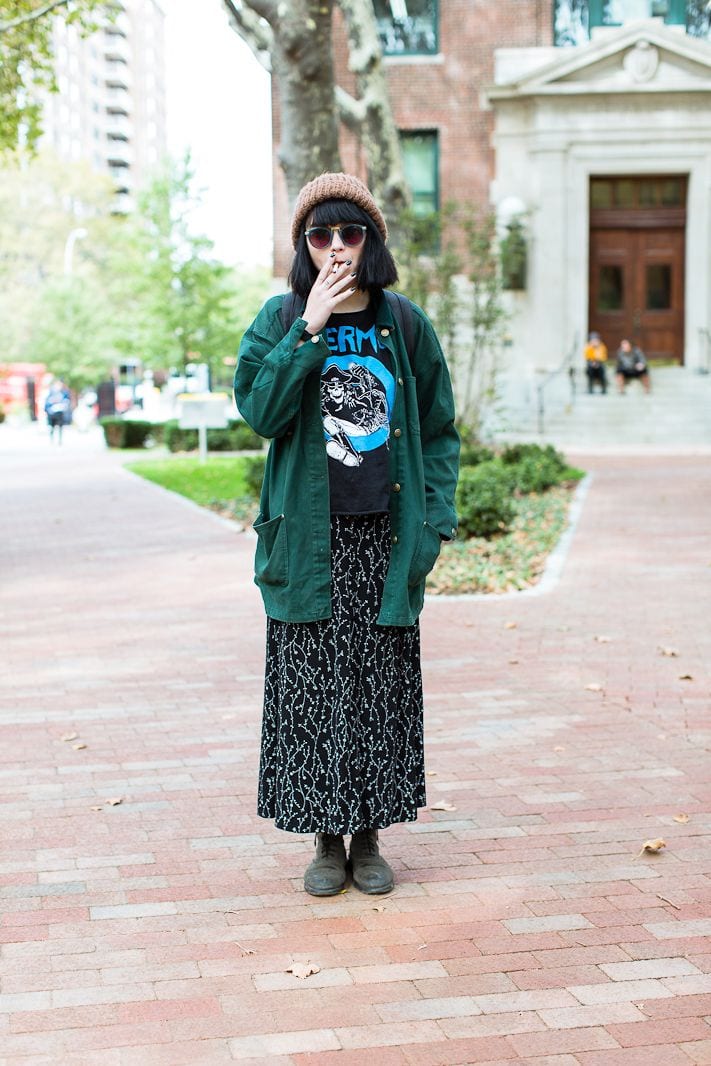 Have a look at 25 cute outfits that go with short hair – Dressing style ideas
#22- Road Trip Outfits
T-shirts are always a great choice when you are going on a long road trip.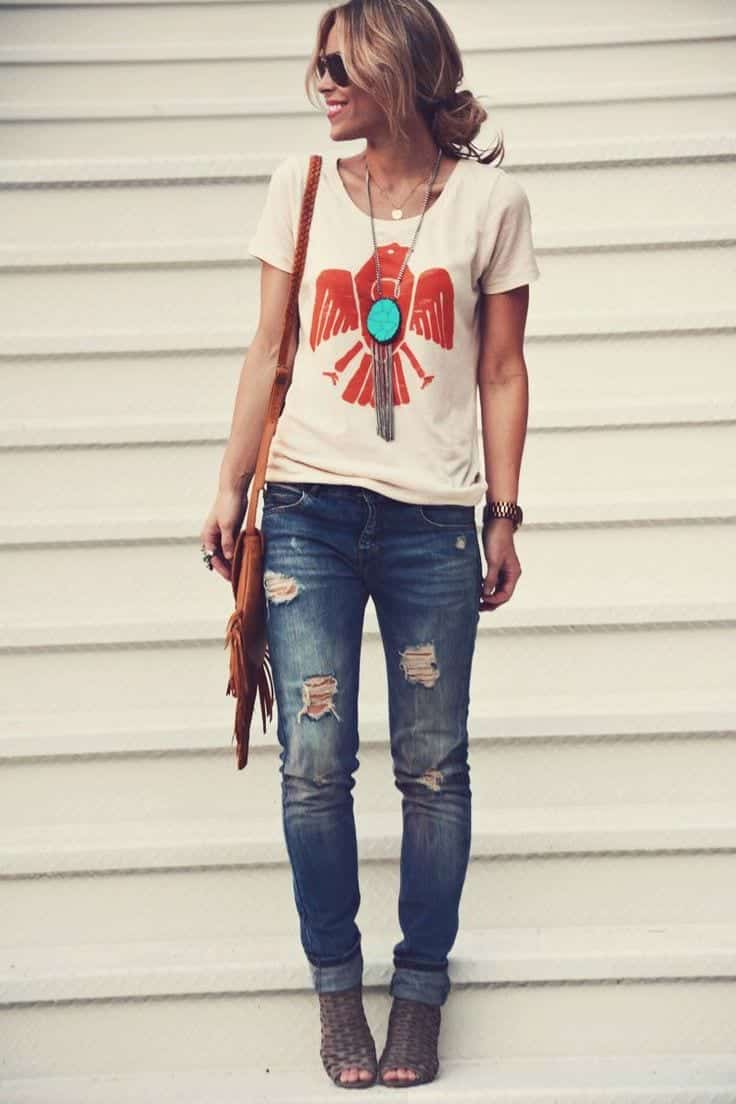 #21- Movie T-Shirts
#20- Clever Slogans

#19- Striped Shirts for Summer
Even a plain old T-shirt and outfit like this can be made funky simple by adding a catchy belt.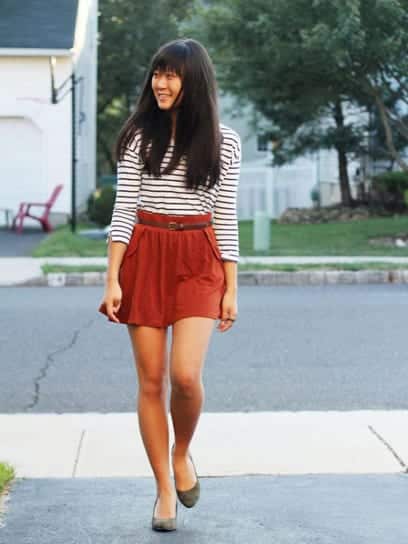 Here are a couple of ways this outfit has been transformed: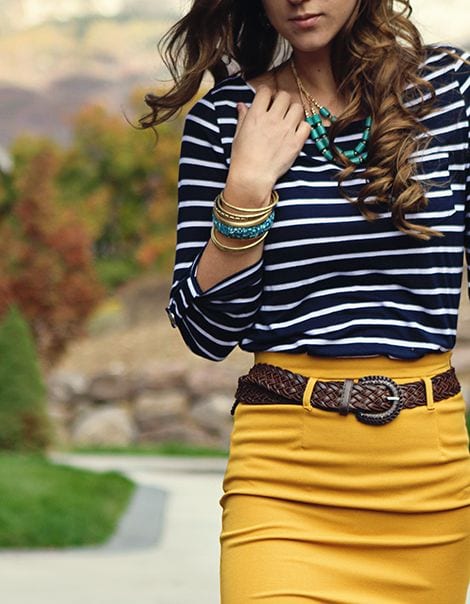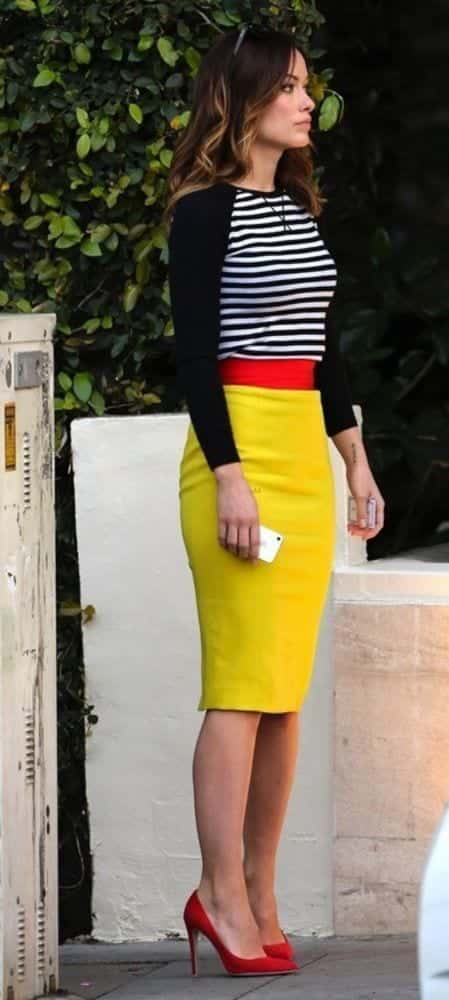 via
#18- Spice Up a Plain Old Shirt in Punk Style
#17- Bat Girl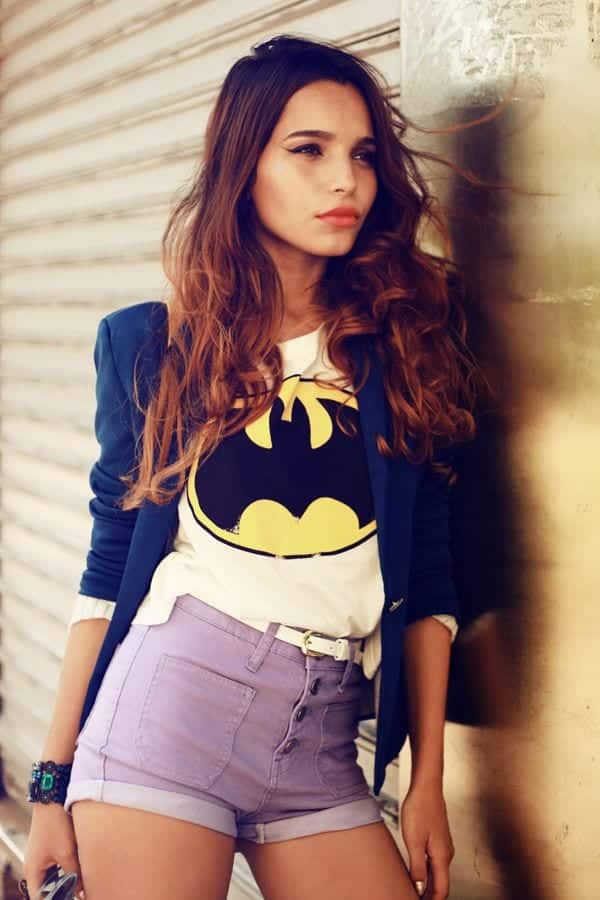 If you like this fantastic outfit with shorts, then you must check out Cute outfits with shorts – 27 chic ideas on how to wear shorts
#16- Sassy and crazy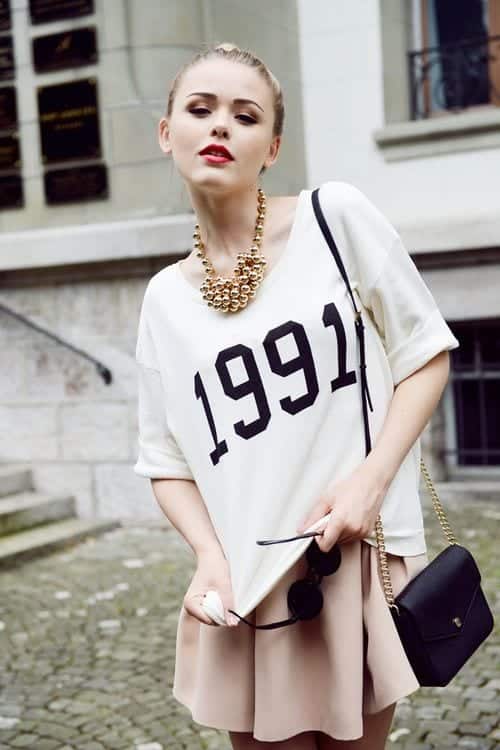 #15- Picture Perfect
This shirt is perfect for all girls who love taking pictures or having their photos taken; I guess that includes almost all of us then?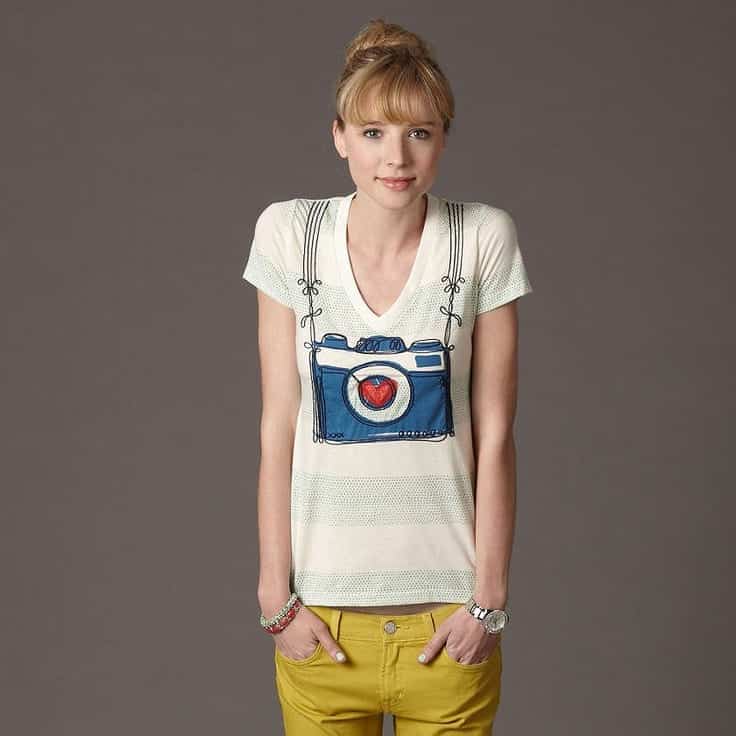 #14- Bring Out the Animal in You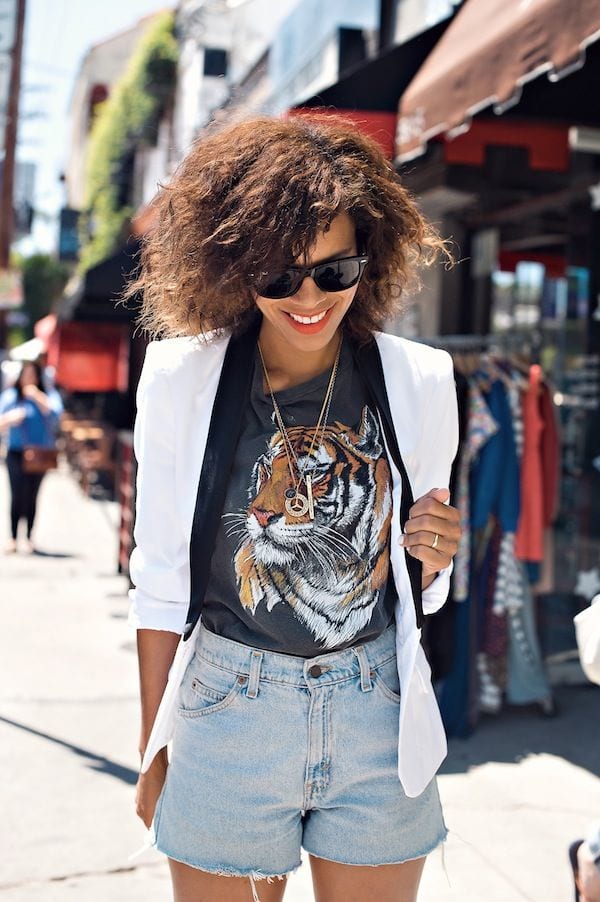 #13- Shirts of Your Favourite Places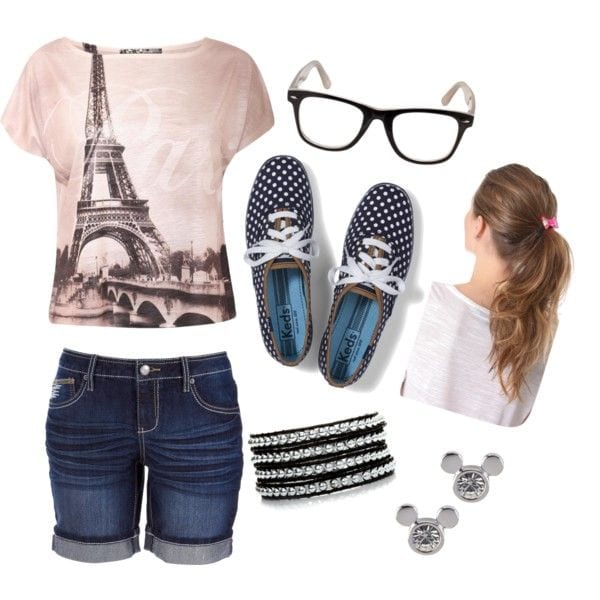 #12- All About You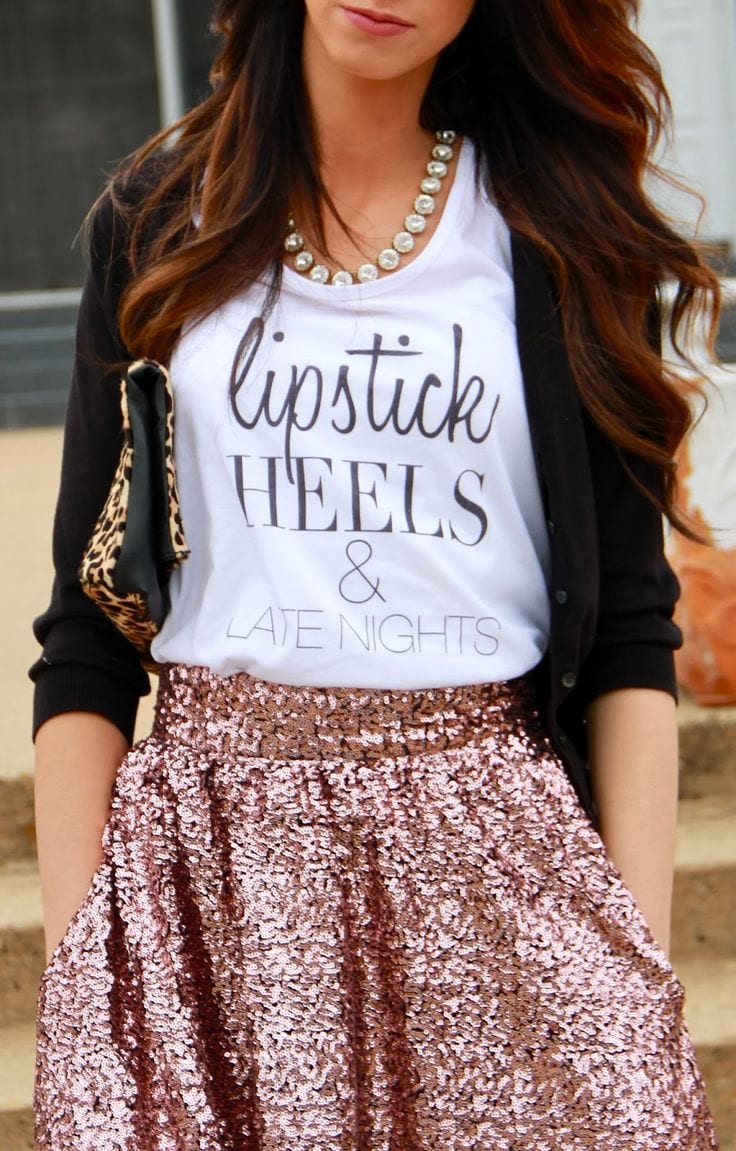 #11- Be Cool Be Funny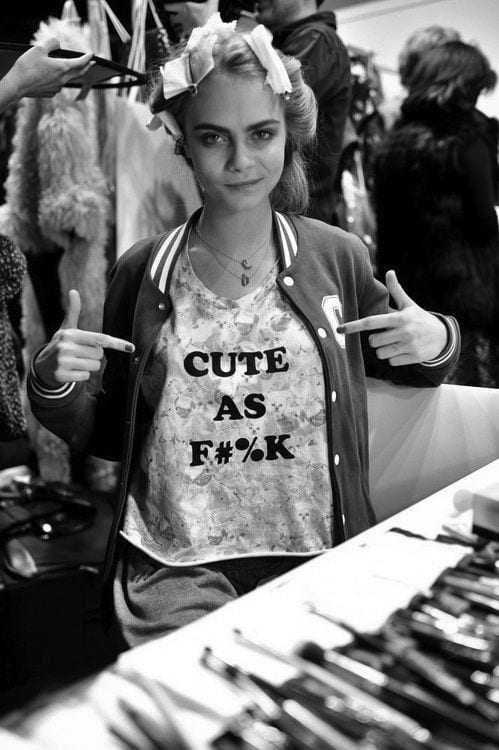 #10- For the Love of Black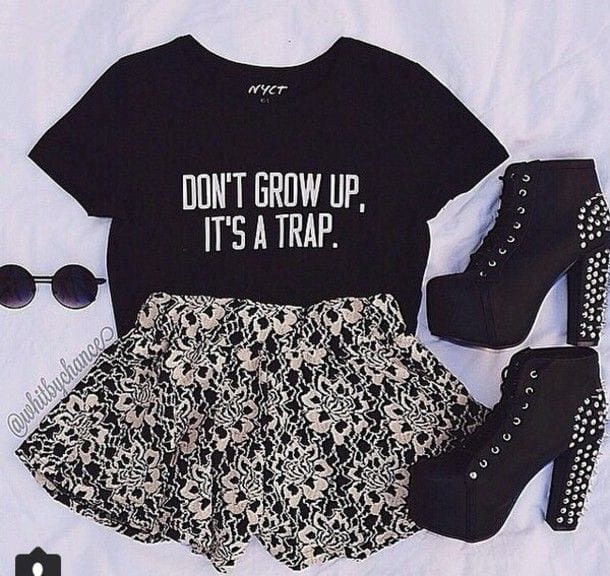 #9- Faded Shirts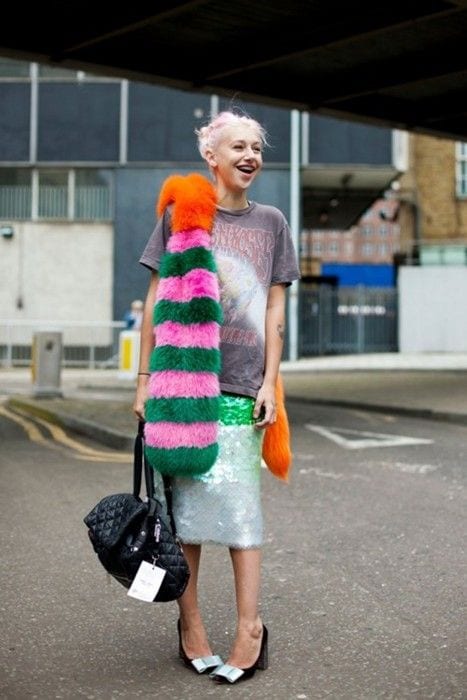 #8- T-Shirts with Short Skirts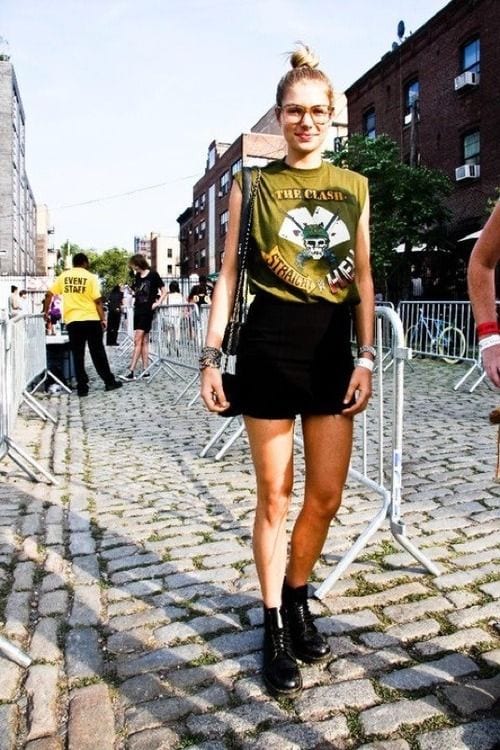 #7- Hot Casual Summer Look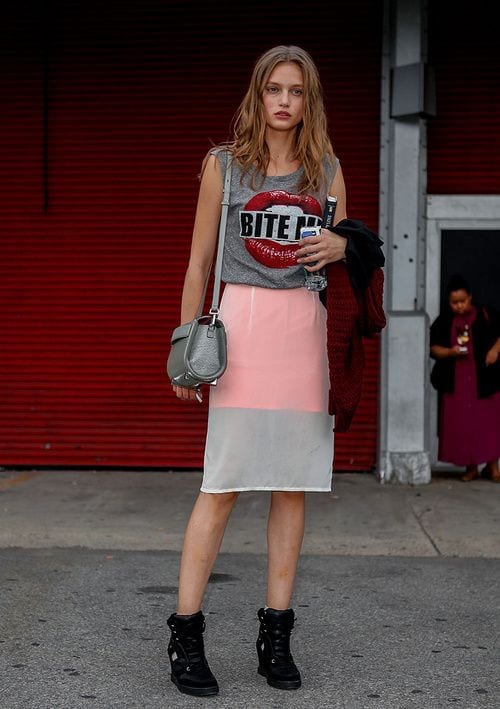 #6- Make a Style Statement with Oversized Shirts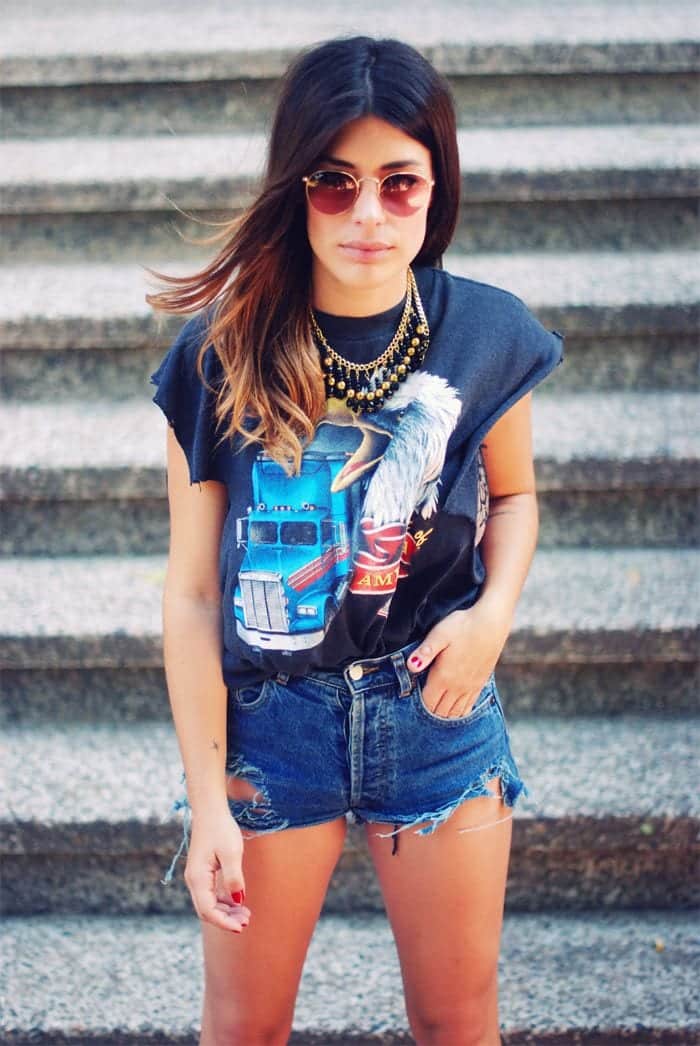 #5 Sleeveless T-Shirts for Summers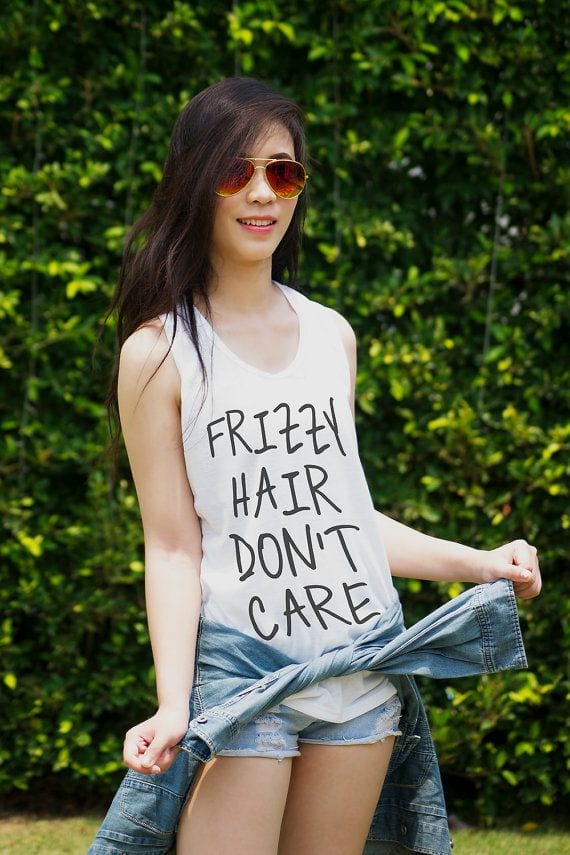 #4- Sweet and Funky in Pink with Neon Nail Colour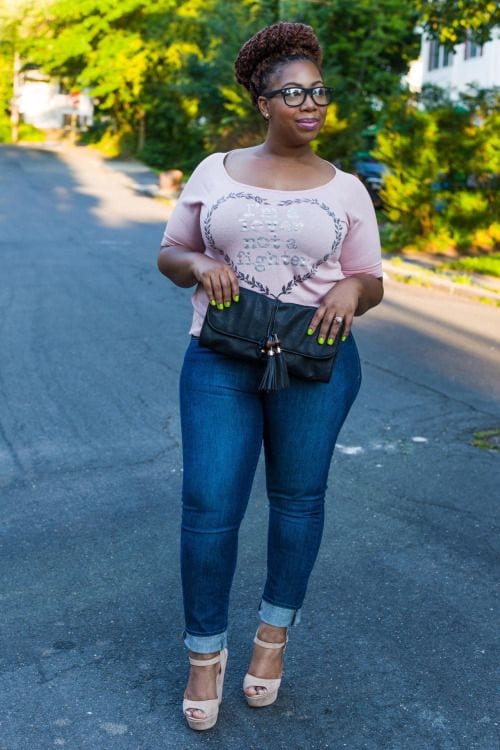 #3- Plus Size Fashion for Spring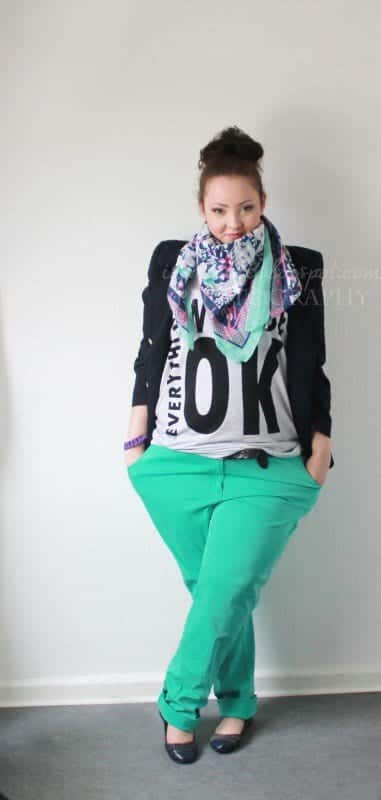 For more ideas, have a look at 18 gorgeous party outfits for plus size women this season
#2- Tye and Dye T-Shirts for Teenage Girls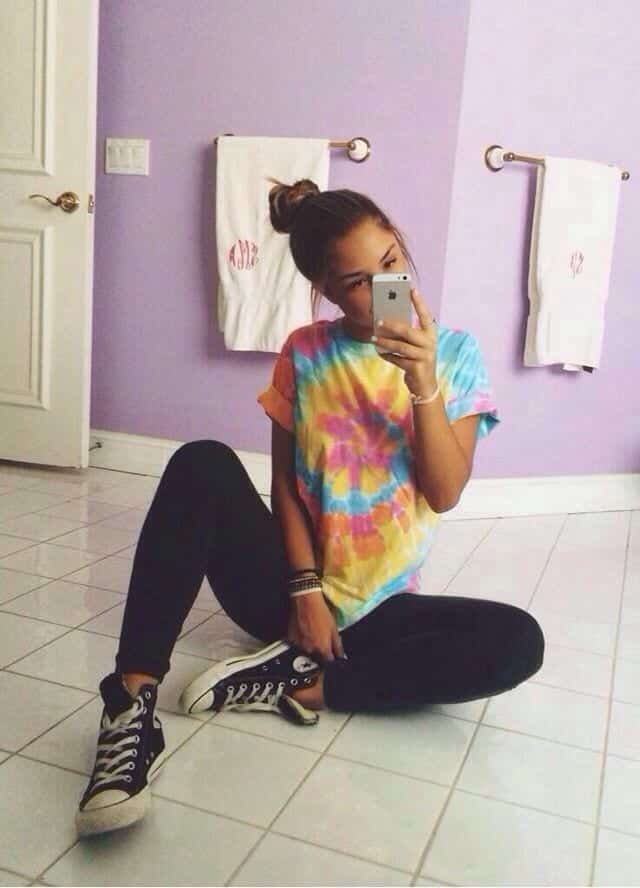 #1- Funky California Girl
Bar-code T-shirts are gaining immense popularity and can never go out of style.