Greece Travel Outfits. Summer has started and now it's time to travel! Get ready for Hot Girl Summer! Traveling to Greece soon but have no idea what to pack? Don't you worry! We got you. Here's a list of outfits that you need to pack and take with you when you travel.
Greece is a beautiful country to go to and the best time to travel is from the start of April till September because that's when you will get to enjoy yourself the most and it's a great place for tourists with lots of exciting activities. Here are some tips on how to style your outfits and what accessories you must take to make your looks even better.
What to wear when you're traveling to Greece?
If you're traveling to Greece for the very first time and you're super confused about what to pack, this is the right place to be because we will be showing you a ton of outfit inspirations for the right activities and the outfits that will up your Insta game with all these sexy looks! Let us get you all excited about your vacation and start packing! Other than that, confused about where to buy all those outfits from? Let us help you with a few places where you can easily buy similar clothes, and here are also a few tips on what you should have with you and some Do's and Don't for your travel outfits to Greece.
Tips on What to Pack for Greece?
Take lots of Summer dresses because it can be pretty hot in Greece from 30-32 °C, so dresses will be the most comfortable to wear.
If you're going in December, it can be cold so keep your jackets ready with you and a moisturiser to protect your skin from getting dry.
Take Sunscreen!! The sun can damage your skin in sunny weather so don't forget to wear sunscreen at all times, whether you're at the beach or are just strolling around, it's important.
Sandals and Flip-flops will be the best to wear if you plan on walking around a lot, take a few pairs of heels for nights out with friends but it's better to take more flats so you stay comfortable. You can get more ideas from these Best Walking Shoes for Europe Trip.
Be sure to plan you outings and dress accordingly! take your swimsuits if you plan on swimming or chilling at the lake a lot and if you're going in the winters, take your Skiing gear and lots of coats/jackets!
The Last Tip is, don't forget to enjoy!
↓ 23 – Short Shorts
Shorts are a summer staple and ripped shorts are even cuter to wear so do take your shorts with you and pair them up with any colored top or a white one to get a casual look
↓ 22 – Midi Skirts in Greece
Multicolored skirts with a simple tank top would make a perfect vacation look with beachy wavy hair, pair it up with a matching bag and heels and you're all set to go out and explore in the hot summer days
↓ 21 – Cozy it up
Decided to go to Greece in October-November? Its usually nice and a bit warm in those months but it can still be a bit chilly on some days and nights so take a pair of long boots and a jacket, a black one would easily go with any color and you wear it over your dress and still look gorgeous while staying cozy
↓ 20 – Polka dots
Puffed Sleeve black and white dress with a red lip, this combo will make you look super hot and is perfect for going out, pair it up with a pair of sandals and a matching red bag with big earrings to complete the whole look. Here are some more of my favorite Polka Dot Outfits.
↓ 19 – Wrap in up
There's is a new trend in town, be creative and use a scarf to turn it into a top, it can work with any scarf and looks so cute and colorful, you can easily pair it up with a pair of pants. Later, use that scarf as a bandana or around your neck, serves multiples purposes, and looks chic in every look!
↓ 18 – Winter Days
Greece can get pretty cold in December so if you're planning on going in the winter, do keep a jacket and puffer jackets are super in and look so cute when you dress them up with a pair of mom jeans so get a hold of one of these!
↓ 17 – Mini dresses all the way
Mini dresses are going to be there for you in the hot weather, and they are always in trend. Look cute and classy on this vacation and pack a white dress that you can easily style with a pair of white sneakers and don't forget to wear your sunglasses!
↓ 16 – Two-piece sexy dress
Two-piece maxi dresses are a must! They look super cute and look amazing. If you want a super light and breezy outfit, get a floral two-piece and the best part about these are that you can even use it as a top separately with some cute pants. It's a win-win situation.
↓ 15 – Sun Protection!
It can be super sunny in Greece, so don't forget your hat! Summer straw hats look chic with anything, wear them with a dress, with a top, or even at the beach. They will protect you from the sun and make your outfit look bomb at the same time.
↓ 14 – Its Boating Time
If you're in Greece, you need to go boating for sure. Don't forget to pack a boating outfit, take your boating style up a notch, and invest in a Two-piece white outfit, a cute white tee with a skirt looks amazing and would be perfect for a fun time with your friends or family. Here's a complete collection of Boating Outfit Ideas for Girls.
↓ 13 – Snow Angels
A lot of people prefer going to Greece in the summers but there are a few people who want to explore the beautiful country in the winters and enjoy the snow, so if you're one of those, pack your fuffy hats and scarfs that'll keep you warm and cozy! This beige long coat will keep you warm and looking classy at all times.
↓ 12 – Mini Skirts!
Skirts are never a bad choice, if you want to go for that casual look, a light blue skirt would be your go-to pick! Match it with a matching blue top or not, would go with any other top as well! Pair it with a pair of sunglasses and white sneakers and head out.
↓ 11 – Show off that leg
Long flowy dresses look fabulous, especially with that sexy slit, this blue dress would look super-hot for a dinner date in Santorini, Greece. Style this dress with a pair of golden heels and hoops and go have that romantic dinner with a special one or even with the girls
↓ 10 – Don't cycle in this!
Orange is such an amazing color for summers and this dress is making us drool! The beautiful cuts and the neckline are super-hot, and this dress would look even better when you're strolling down the streets of Nafplion, Greece. Caution: This dress is not recommended to cycle in!
↓ 9 – Snorkeling time
Going to Greece and not going Snorkeling?! Go swim with the turtles on the beaches but don't forget your swimsuit! This one-piece black and white swimsuit will be your best friend if you love the water. It may be simple, but it will make you look chic!
↓ 8 – Beaches day out
Don't like swimming but still enjoy going to the beach? We got you covered. Pack this net overall and chill! Overalls look cute and a white one would feel super light and breezy at the hot beach. Also, don't forget your flip-flops and a bag to keep your sunscreen in!
↓ 7 – Jump to the suit!
Nothing wrong with sticking to a classic! Jumpsuits have been in fashion for a long time and they still are, jumpsuits always look gorgeous, so take that jumpsuit out of your closet or get a new one, like this strapless light blue one because it will make a hell of an outfit in the summers if you pair it up with some hoops and block heels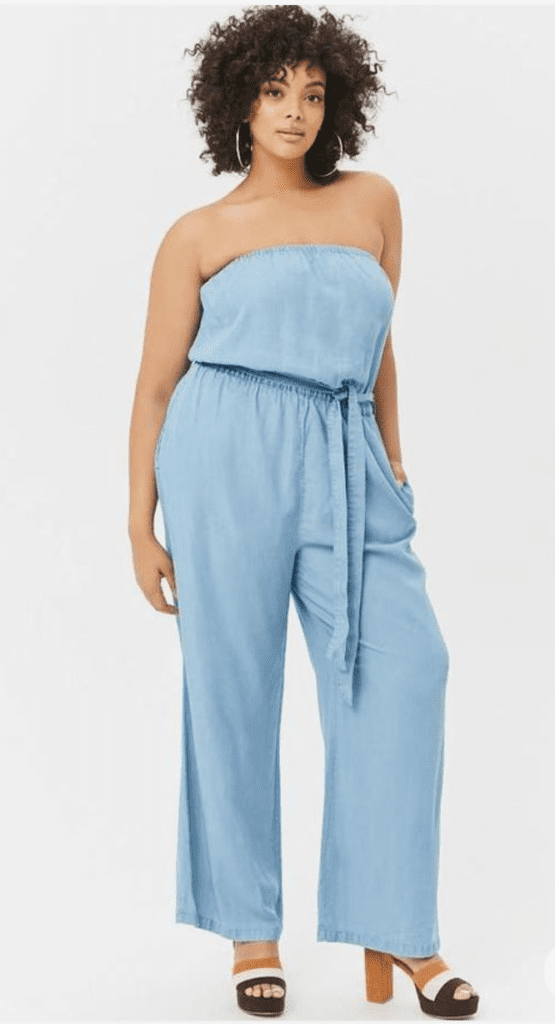 ↓ 6 – Sunny Side up
It can be sunny in Greece so don't forget to pack all your favorite Sunglasses! These cheetah print cat-eyed sunglasses would look super cool when you're chilling at the lake with a drink in your hand or getting that perfect tan at the beach so better to pack different pairs for all those activities
↓ 5 – The new look
Bandanas are so in fashion right now so don't forget to take yours to Greece! It can make a simple outfit look fancy so if you don't feel like dressing up, wear a bandana to make you look cool and chic. And they're super insta trendy too so don't forget to take lots of pictures in them.
↓ 4 – Bikini time
Flaunt your body and curves in a sexy bikini and this bright two-piece will make you glow and shine at the beach in the hot weather. If you wear this, be ready to have a lot of eyes on you because you will be looking hot!
↓ 3 – Backless in Greece
Don't know what to wear on date night? Backless dresses are a must if you're going on vacation because they look extremely sexy, and this hot pink satin dress should be on your shopping list before you leave because it will make you look like a Goddess. Btw don't forget to wear your hair up in a bun to show off that skin. Here's our guide on the Best Bras To Wear With A Backless Dress For A Perfect Look.
↓ 2 – Night out with friends when in Greece
Going out for drinks with friends is a common outing, don't know what to wear? Show off your amazing tan with this knotted black top and matching mini black skirt with some cute sandals or a pair of heels and enjoy the night looking the best with some drinks! Be careful not to spill some drink on your top though. And do check out these ideas on What to Wear for Girls Night Out.
↓ 1 – Dress away
Summery bright dresses look stunning and fresh, this white and shocking pink dress will make you stand out and is perfect for summers, pair it with a nice tote bag and some sandals and you'll be ready to go out and enjoy beautiful Greece!
Frequently Asked Questions
Q. What colors to wear in Greece?
A. Wear whatever color you like but bright colors like yellow, pink and orange look beautiful in the summers because they give that summery breezy look, try to wear less black because it can be a hot color but its completely up to you! wear what you feel most comfortable in.
Q. What not to wear in Greece?
A. There is nothing specific that you should not wear, to each your own and you should wear whatever you feel good in, a few suggestions on what would look nice and fashionable have been mentioned in this article!
Q. What to wear in Greece to not look like a tourist?
A. First tip would be to not wear T-Shirts and clothes from souvenir shops with typical slogans like " I ❤️ Greece" because that would make it very obvious that you are a tourist. Secondly, surprisingly, a lot of locals in Greece like to wear black all day. So if you want, you could try wearing black and avoid holding tour maps as well and switch to phone maps to avoid looking like a first-timer.
Q. What to wear in Greece in October?
A. Weather in Greece is around 20-24° which is still nice and warm so you could still take inspiration from the travel outfits in this article but some nights can be a bit chilly so do keep a cardigan or a light jacket with you to keep you warm.
I'm an Islamabad based writer with a profound interest in fashion. I hope you have a good time reading through the articles I write for you.