Outfit Ideas for Miami. Miami is the perfect holiday destination for any girl out there. No matter what your age or interests are, there's always so much of fun waiting for you in Miami. Whether you are looking for some adventure, clubbing or just relaxation- Miami has it all.
But packing the right clothes is extremely important. And we don't want you to miss out anything so here's the perfect list of outfits you need in Miami.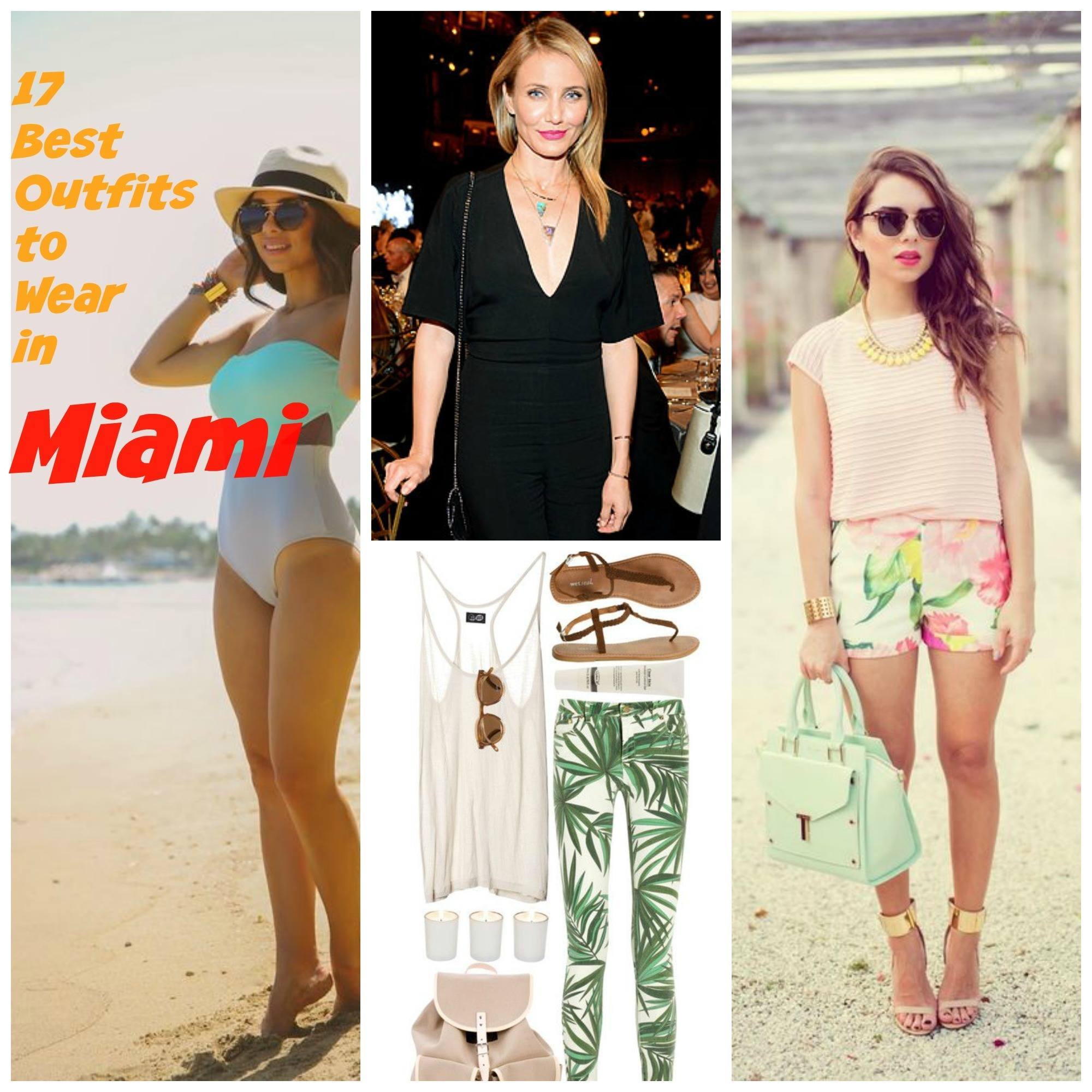 What to Wear in Miami
We don't want you to be carrying off big and heavy suit cases on your trip so we'll keep to the essential items that you can incorporate to all your outfits. So keep an eye out for the amazing tips in this post. And at the end, you will find what some of the sexiest celebrities chose to wear in Miami. Also note the type of shoes being worn in these pictures so you know what you need. And yes, don't ever forget your favourite sunglasses!
#17- Maxi Dress for Beaches
Also check out [highlight]Women's Outfits for Airport-15 Ways to Travel Like Celebrity[/highlight]
#16- Flirty Clubbing Outfits
Here we see models Jourdan Dunn and Toni Garnn attending an event in Miami.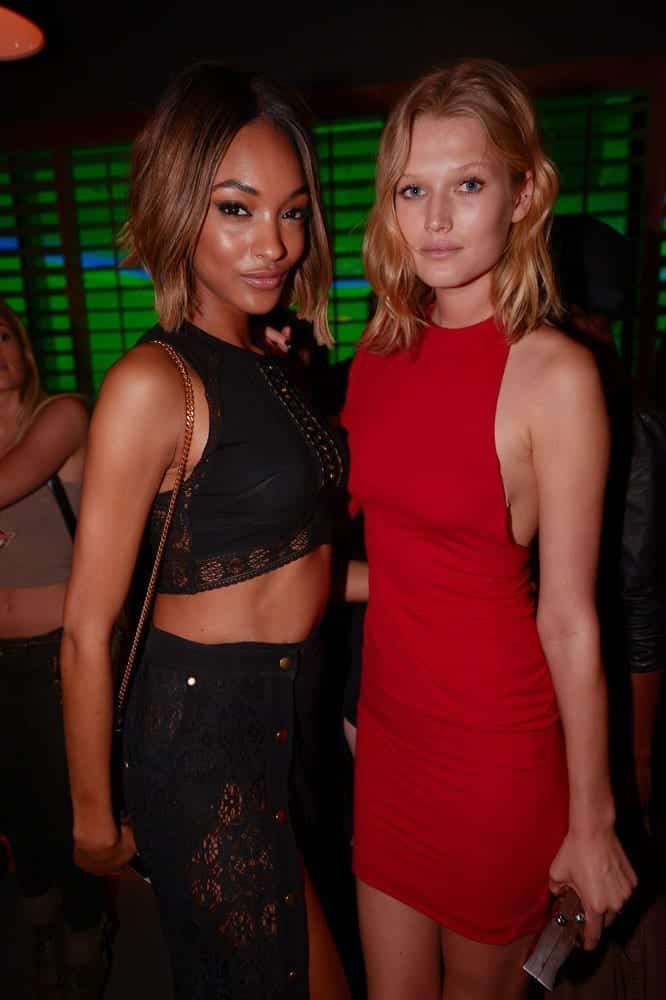 via
#15- Shopping Time Outfit
Remember to keep something cool and comfortable Miami such as this slip dress, for your shopping days in .

via
#14- No Need to Sacrifice Style for Comfort
via
#13- Dress for Miami Museums -Miami has a number of amazing museums so remember to keep a dress for them.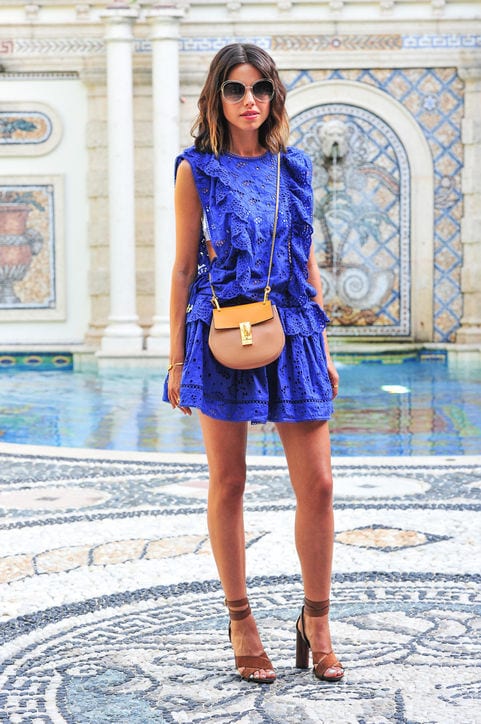 Check out Rose McGowan's Hot Floral outfit for her Miami Trip.

via
Do have a look at [highlight]Europe Travel Outfits-15 Ideas What to Wear in Europe Now[/highlight]
#12- Miami Street Style Fashion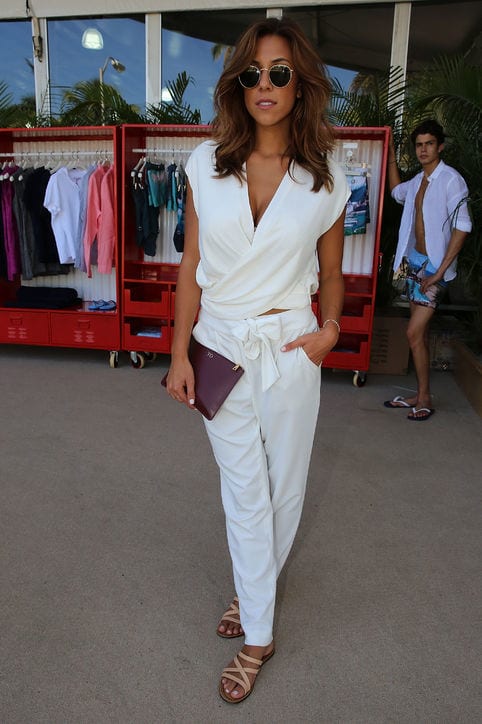 via
#11- Bright Coloured Outfits
The perfect lush look.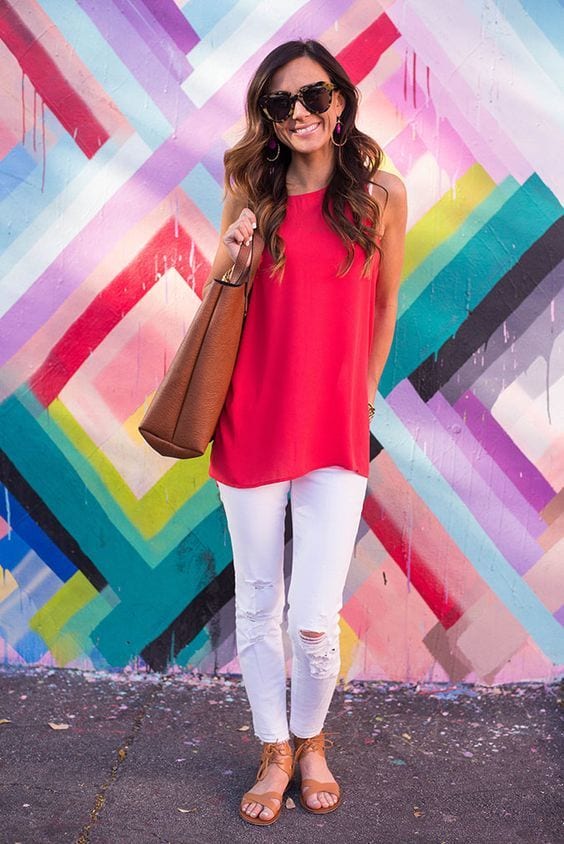 via
#10- Night time Outfits
You will definitely need some sparkly clothes for dinners or other night time activities. How about this sexy sparkly culotte?

You'll also love our collection of [highlight]Travel Style- 20 Cute Summer Travelling Outfits for Women[/highlight]
#9- Swimsuits for the Beach
A swimsuit and a hat should be essential part of your Miami trip.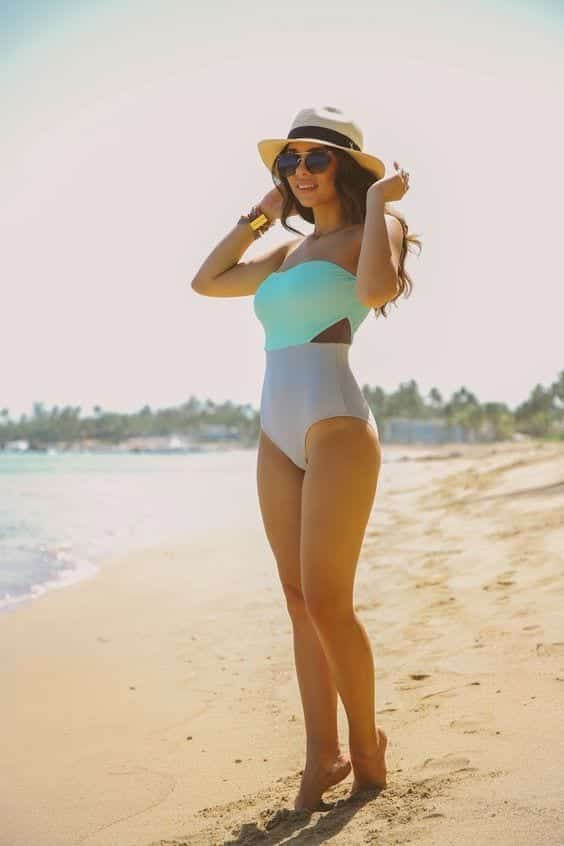 via
Checkout Gigi Hadid in her hot swimsuit for Miami.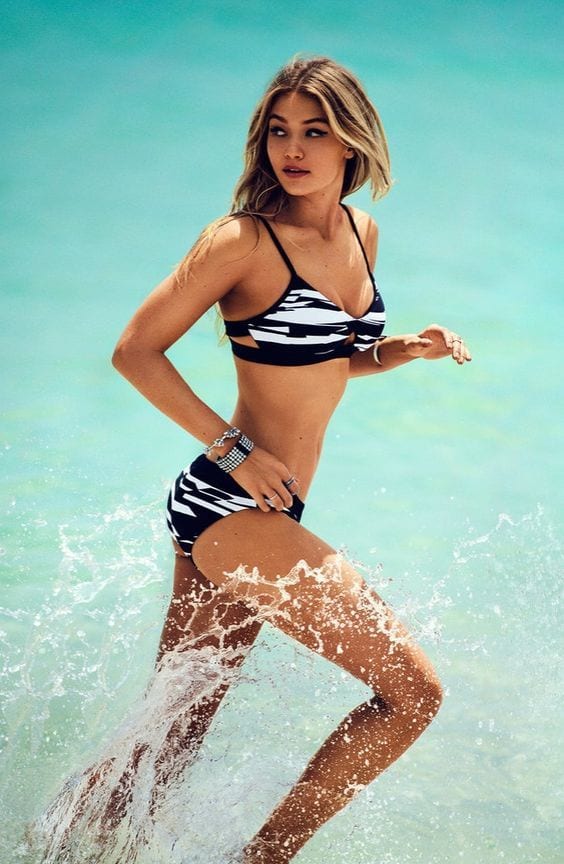 via
#8- Chic Boho Fashion
Boho never goes out of style in Miami beaches.

via
#7- Spa Day Outfit – Miami has some awesome spas, particularly water spas that you surely must visit. How about a bright coloured tunic for these days?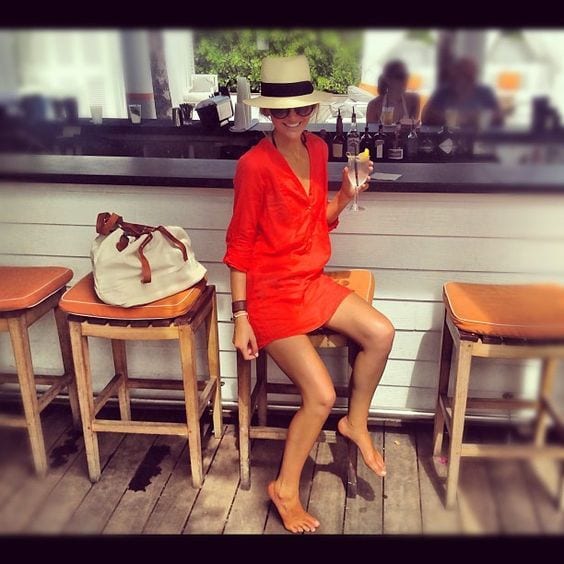 via
Don't miss out[highlight] 15 Best Walking Shoes for Europe Trip-Travel Style[/highlight]
#6- Flowy Skirts for Casual Day Out
If you like wearing skirts then pack as many as you like for your trip. To save up space, just keep a white crop top that you can pair with all your skirts for casual day out in Miami. What catches my attention the most however is that awesome hair top bun as it goes really well with this look.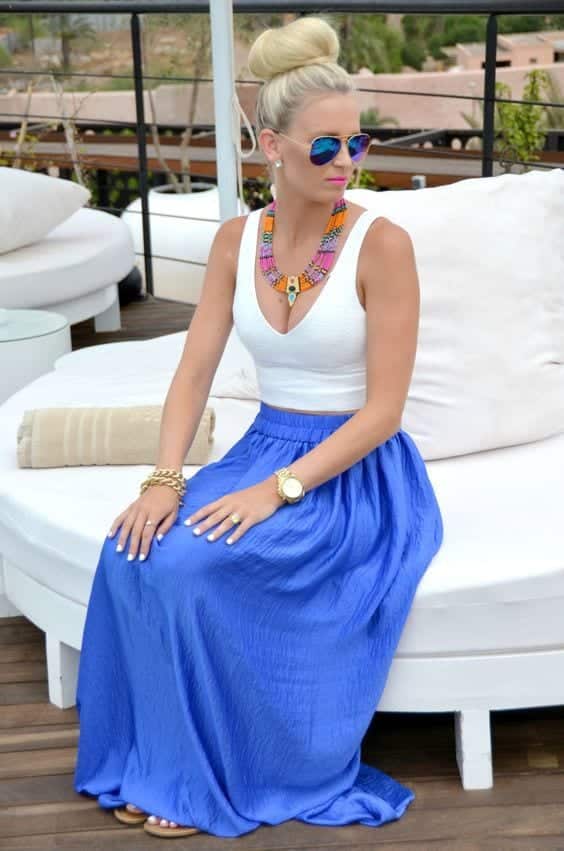 To learn some fabulous hairstyles like this and the right outfit to go with them, do check out [highlight]20 Cute Outfits with Top Bun Hairstyle to Compliment Style[/highlight]
#5- Show Off Your Skin
Miami is the perfect place to show off your beautiful skin and a Halter dress perfectly fulfills this purpose. To top it all off, add in a nice scarf. This yellow coloured Halter dress will surely look great on sunny days.

#4- Spring Time Outfits
Pastel coloured outfits are definitely the best to wear in Miami's Spring Time. For that X-factor, try pairing the pastels with some floral print.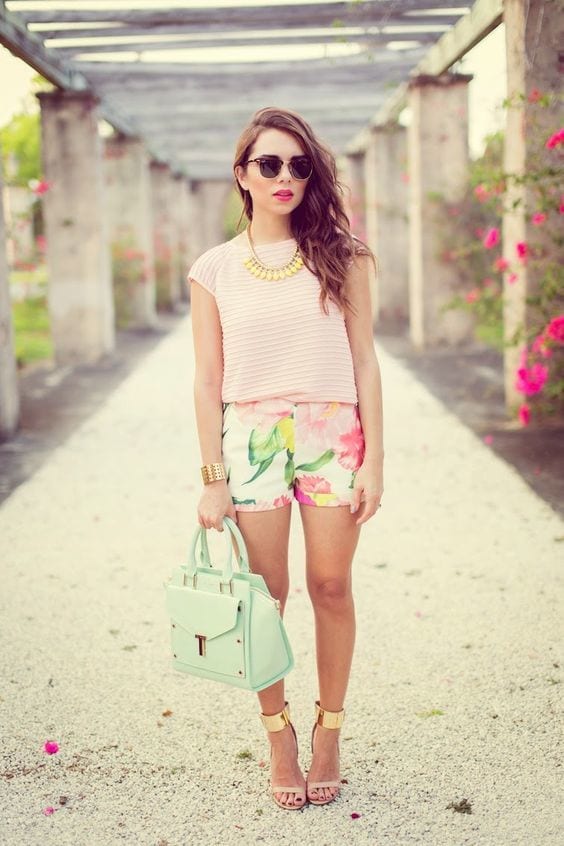 via
#3- What to Pack for Chilly Days
While the Miami whether is usually on the sunny side, there can definitely be some cooler or rainy days and nights. For such weather, you can go with a midi skirt paired with a nice cotton tank top.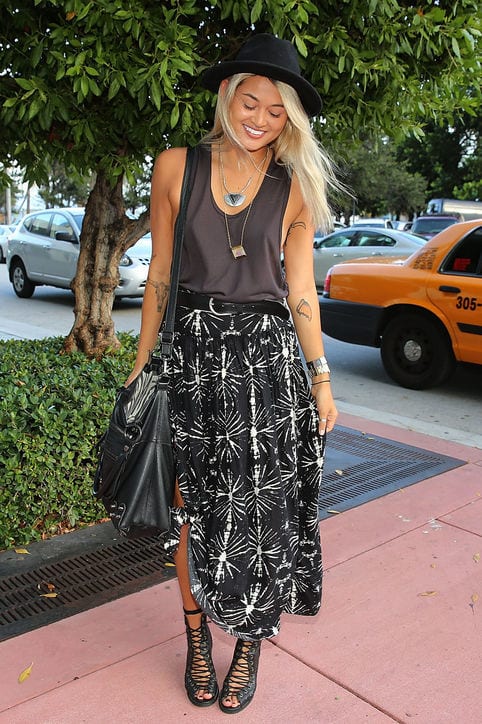 via
#2- Professional Business Trip to Miami
If you are going to Miami for business purposes or to attend an interview, just remember to keep one or two nice blazers that you can wear with any of your outfits and be all set for the day. A few other items you can pack to go with the blazer are a nude coloured belt and a stylish purse which goes well with most of your outfits.

via
#1- Celebrity Style Dinner Outfit
Your vacation can never be complete without a sexy black outfit. You can wear it to a dinner, the club or any other formal event you plan on attending. Check out Cameron Diaz's all black outfit for a dinner in Miami.