Cute winter outfits for college. Looking for ideas on how to dress up for college in cold weather? In winters it gets hard to stay away from the cold for school or college going kids. December and January are the coldest months of all. It becomes necessary for all the kids to do proper dressing in this cold season. Therefore, today we will talk about some winter outfits for college going girls. We have put together some of the favorite looks of the winter season for this year. For girls, it becomes essential to dress up well no matter where they are heading to. Many female college students take a lot of things into consideration when they go out. Especially when it comes to dressing. You need to add certain items to the wardrobe to look good. You need to spend time and choose what suits you the most.
People living in cold countries have to keep themselves warm. Therefore having warm clothes in the wardrobe becomes a necessity. College going girls can wear clothes like tights and a long shirt with a sweater, long coat with jeans, a leather jacket with leggings and high boots etc. Here are some great looks that you can create with the clothing items that you probably already have:
How to wear Tights in college
Tights and leggings are must-haves in the wardrobe for Winters. Leggings and tights have become increasingly popular amongst young girls. In order to look good, you can pair them up with sweatshirts and sneakers. You can get different designs, printed and colorful tights in the markets. Check out Outfits with Printed Tights; Ideas how to wear Patterned Leggings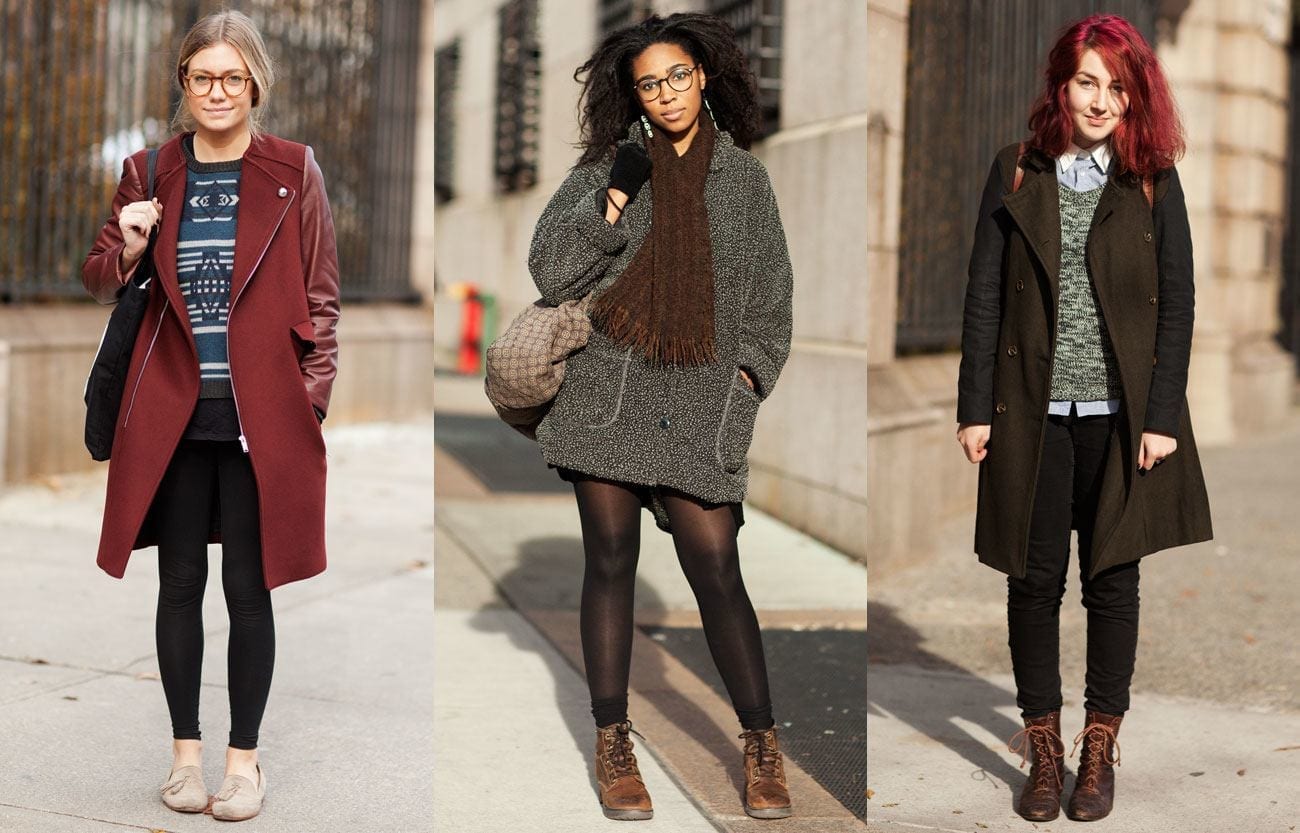 How to wear Scarves
Scarves are very stylish and wearing them not just makes you look stylish, it also keeps you warm in cold. College going girls can wear them and around their neck or on their head. One of the best ways to dress up in winters is by adding your accessories. Printed and simple scarves are easily available in the market, but you need to have a good eye to choose the right one. When buying, look for materials which are likely to last long and designs which are unique. As for the color combination is concerned, one idea is to wear a baby pink coat with a matching scarf and finish it off with blue skin tight jeans and black leather gloves.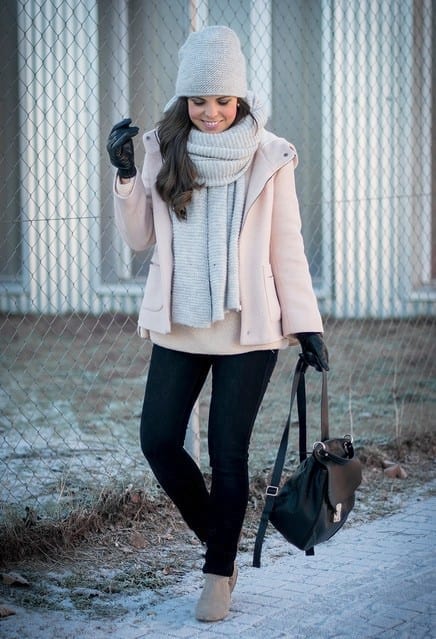 How to wear Sweaters in college
We already discussed sweater styling ideas in our last post. You just can't survive without wearing sweaters or coats in this winter season. Sweaters are the most shopped item in winters. You can wear sweaters over a shirt or over a short dress. It all depends on your choice. They are available in various designs and colors. You can check ombre sweaters as they are highly in trend these days, and you can easily rock them over any colored skin tight jeans.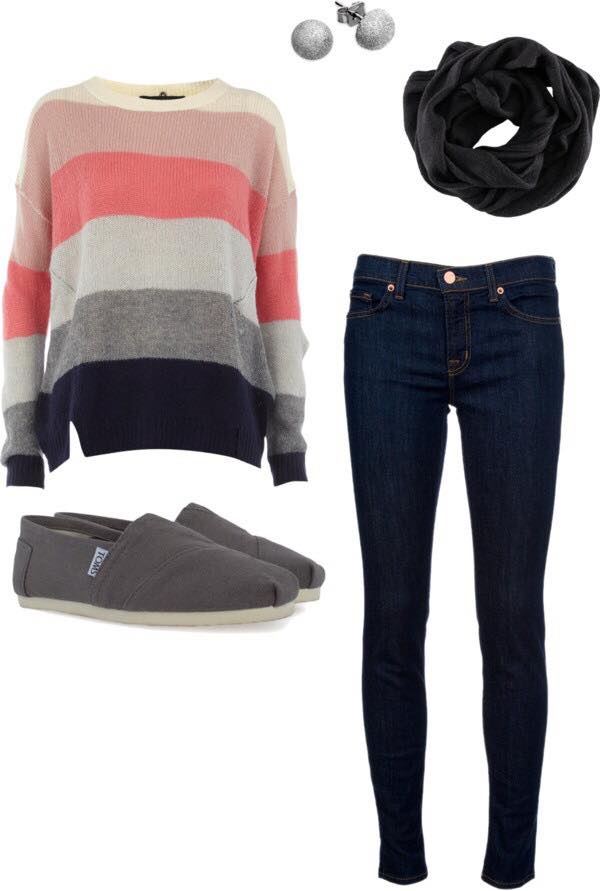 How to style High Boots in college
Boots have always been a part of the wardrobe every winter. It is not a new thing. High boots, timberlands, combat boots etc. are all very trendy and stylish. You can wear them with long socks of different colours, whatever matches the dress colour the best. Leather boots are a better choice as they are a good quality material and they are easily available at the stores. When wearing long boots, wear contrasting or matching colored jewelry. These days, another new trend when it comes to long boots is to wear hunter boots, so check out Outfits with Hunter Boots-20 Ways to Wear Hunter Boots

Accessories are the highlight of a woman's outfit. If you keep the outfit simple, your accessories can add charm to the outfit. Whether they are hair accessories, bags or statement necklaces etc. They always play an important role in fashion. By adding few winter accessories like mufflers, stoles etc., you can completely transform your outfit. Also, it makes you gain the attention of people around you.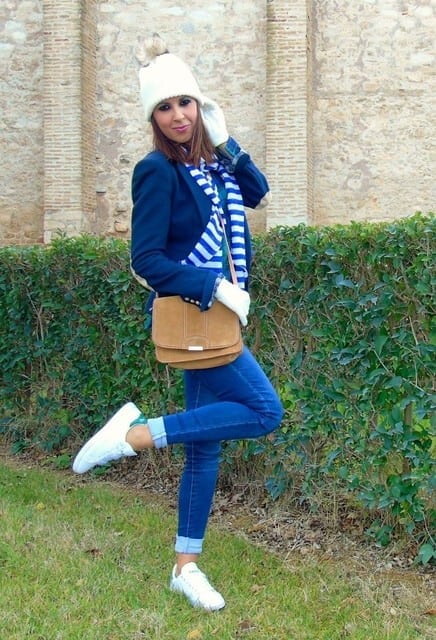 Wear Uggs in college. Uggs are very comfortable and perfect choice for school and college girl. We already discussed 18 Ideas how to style uggs with different outfits so you can find the best combo for yourself.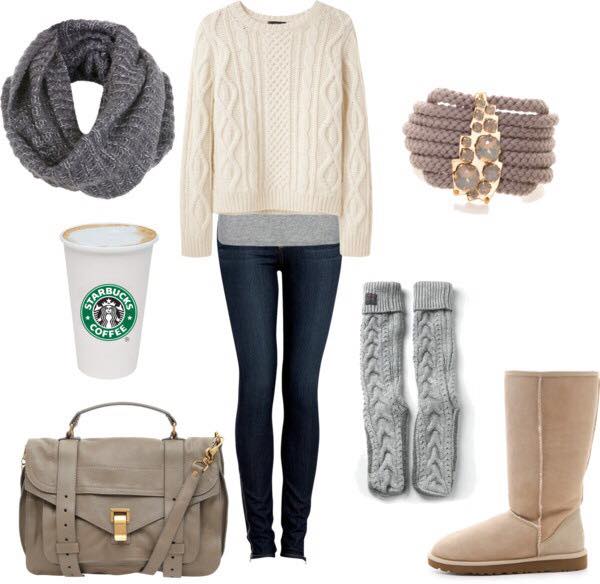 Style Beanie with a hood and sneakers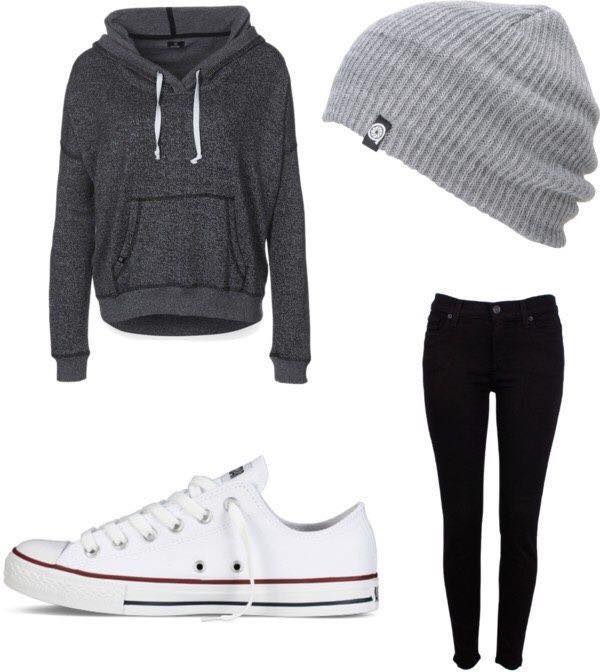 Combat Boots for College.
Another trendy way to look stunning in college is matching your outfit with combat boots. Perfect casual outfit combination for the winter season.check out 18 cute ways how to wear combat boots.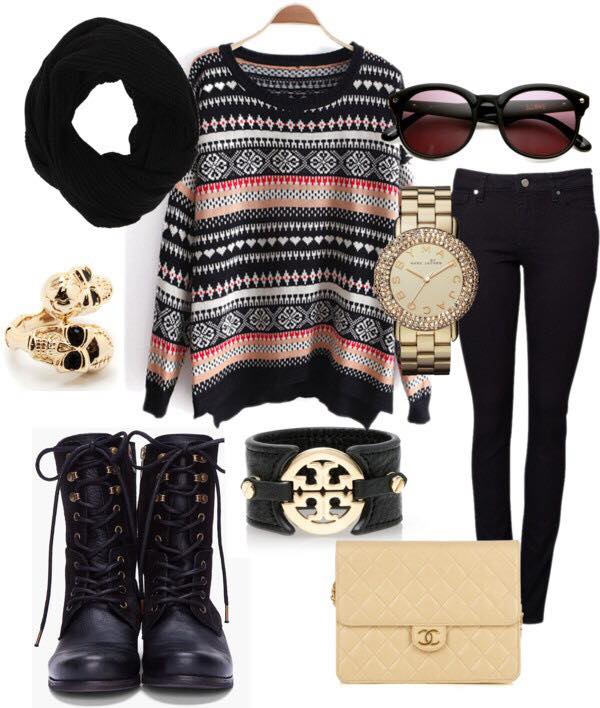 Choose the right sunglasses that perfectly matches your face.
Here are 14 best sunglasses for teen girls that you can wear in college and these are really trendy these days.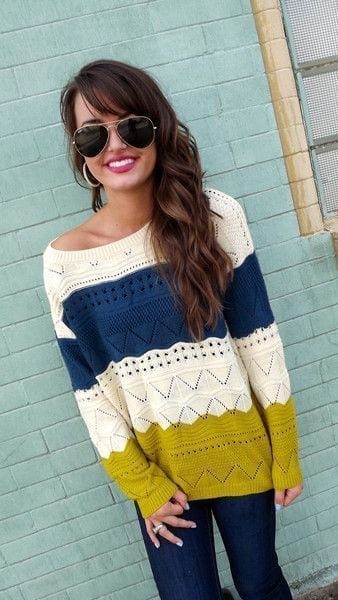 Wear white beanie with white Pants.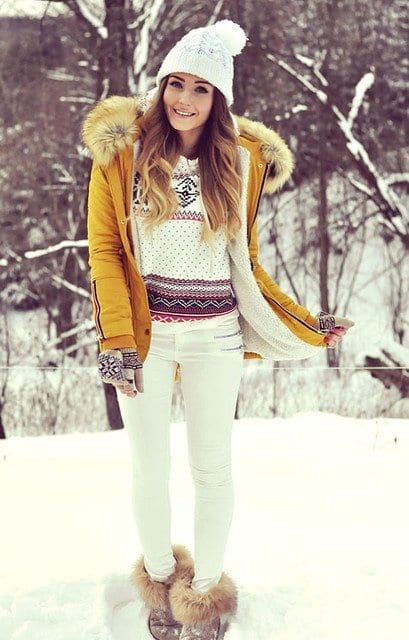 Winter Dressing Style Ideas for Highschool/college girls.
Highschool dressing is all about matching accessories with your dress. Just like shown in this picture,  you can go for a shirt that is in dull color and then match all the accessories in any other color for example baby pink, blue, green etc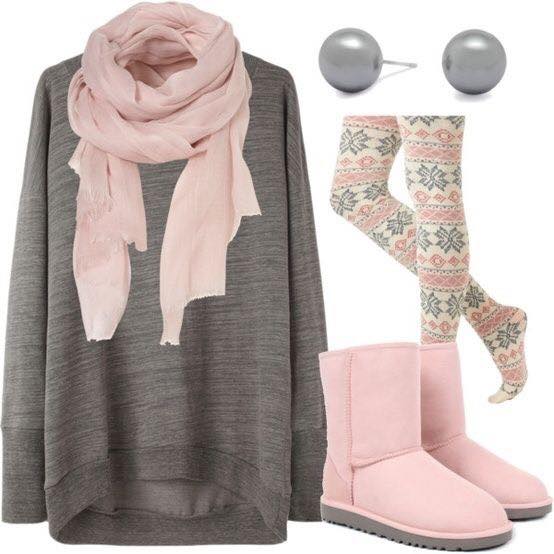 Try wearing total contrasting colors to college. They will make you look more energized and well dressed. Try going for bright colors like deep red  and white.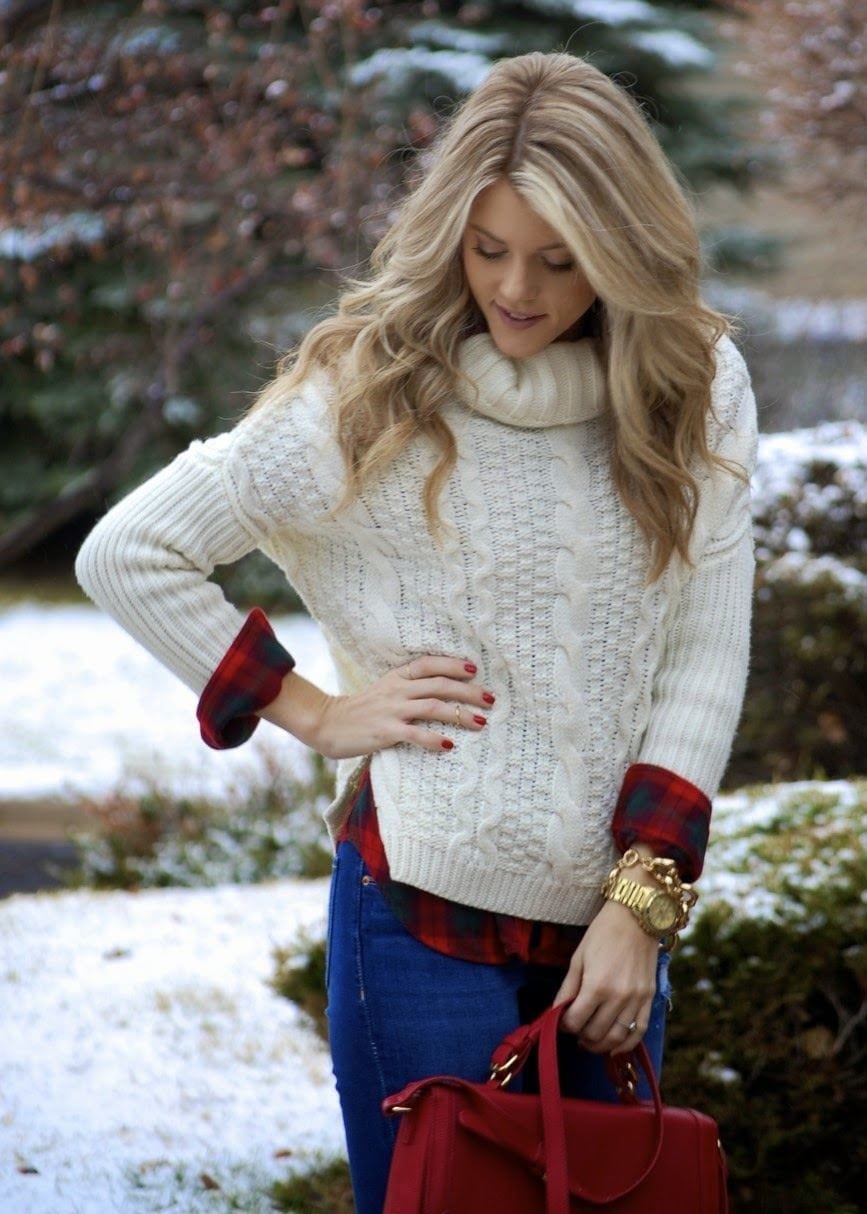 For this look, which is perfect for winters, just wear a plain bright colored long coat on top of black tights and a black tank top to give all the attention to your coat. You can also switch black tight with skin tight jeans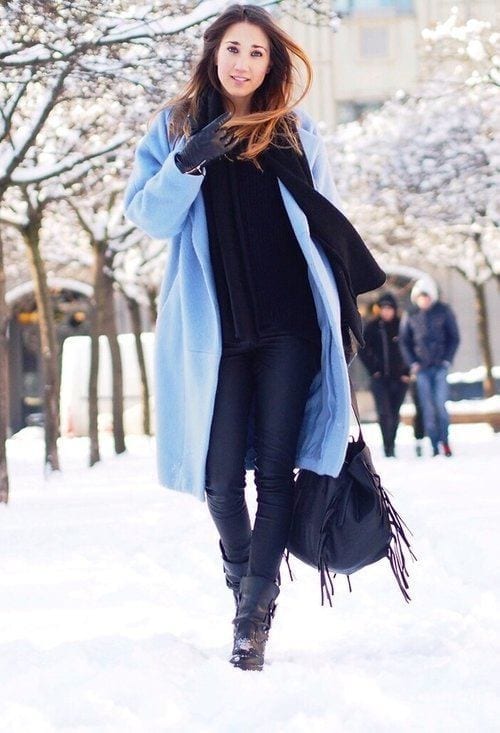 Distressed white Denim with Converse.
Everybody loves a comfortable pair of converse and yes, you can wear them to your college too without looking funny. Rock your favorite pair of converse with matching jeans and denim jacket. If it is too cold outside then you can wear a long overcoat on top of your denim jacket too. Here are 32 Beautiful Denim Dresses to Inspire your daily Fashion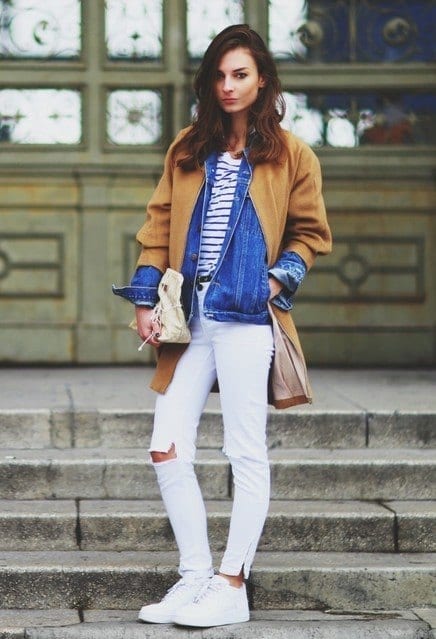 Boyfriend jeans with Long Boots.
Long boots and ripped boyfriend jeans are hands down the best combo in the world because of the contrasting colors and texture. You can look perfect while wearing these along with a front open cardigan. RECOMMENDED: 21 Popular Boyfriend Jeans Outfits Trends This Season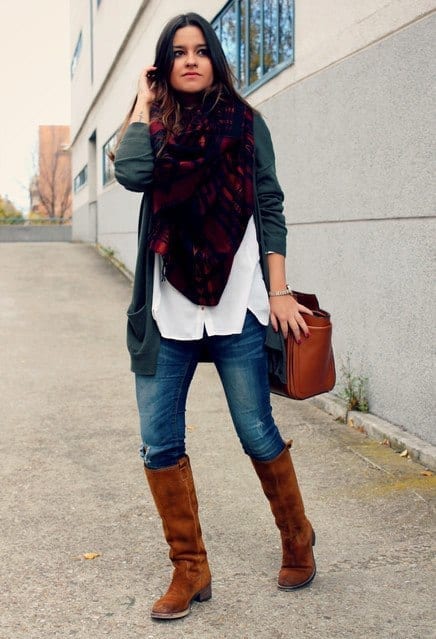 How to wear skirts in college
Here are 30 cute ways how you can style skirts in winters. Get the best idea for yourself. If you want to wear mini skirts to your college without looking out of place, then wear skin tight jeans or tights underneath your skirt.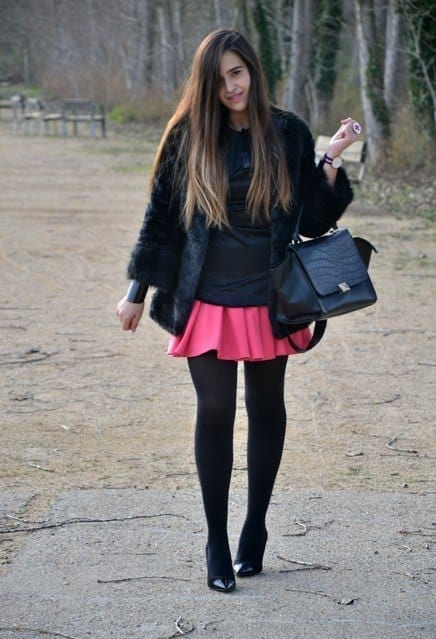 Ripped jeans are hands down the best invention for girls. The make you look funky, careless and elegant at the same time. If you are opting for a dress whose colors are quite plain and dull then keep your eye makeup game strong by wearing eye makeup of bold colors for example smoky eye using urban decay's naked 2 palette.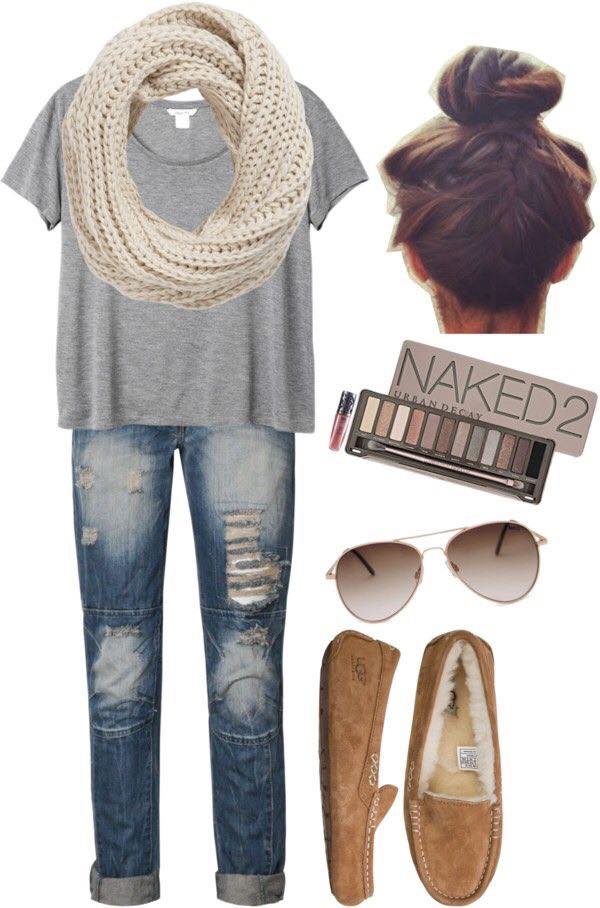 Stylish Jacket with a scarf.
This outfit will look super cool in college. Just pair up a stylish loose jacket with skin tight jeans and a long scarf wrapped around your neck.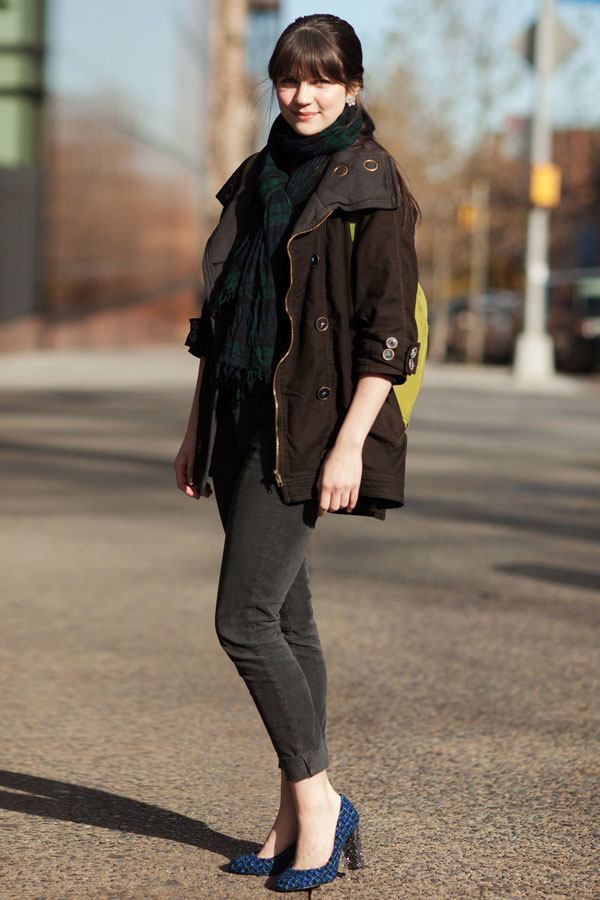 Wear Animal print leggings with Ethnic shoes.
Traditional printed shoes look so adorable if worn properly. To rock any traditional shoes that you have, wear them with leopard printed tights and a long neutral colored over coat.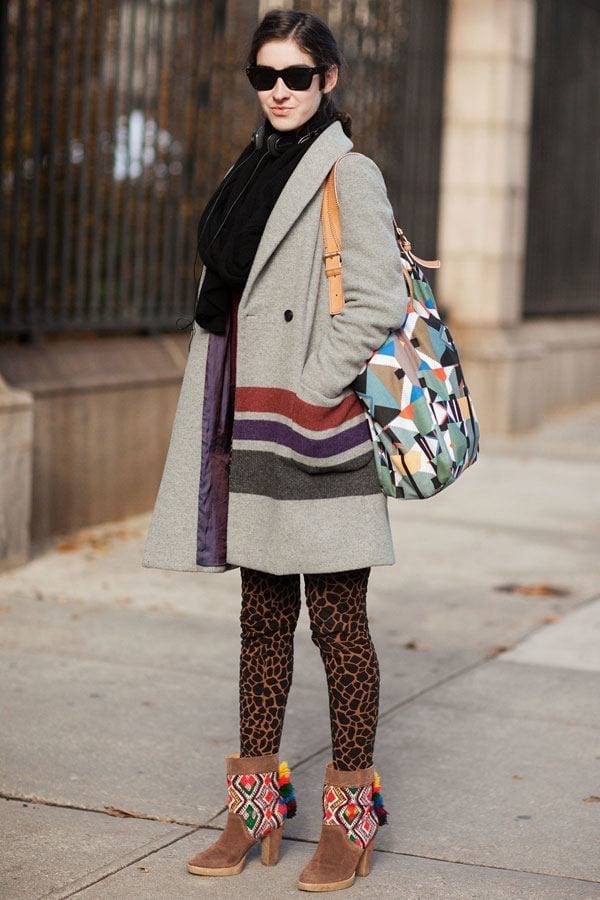 Casual outfit combination
If you want to look like you are dressed casually to college then wear matching sweater and scarf along with any dark colored coat and skinny jeans. This outfit will make you look very sophisticated and well dressed at the same time.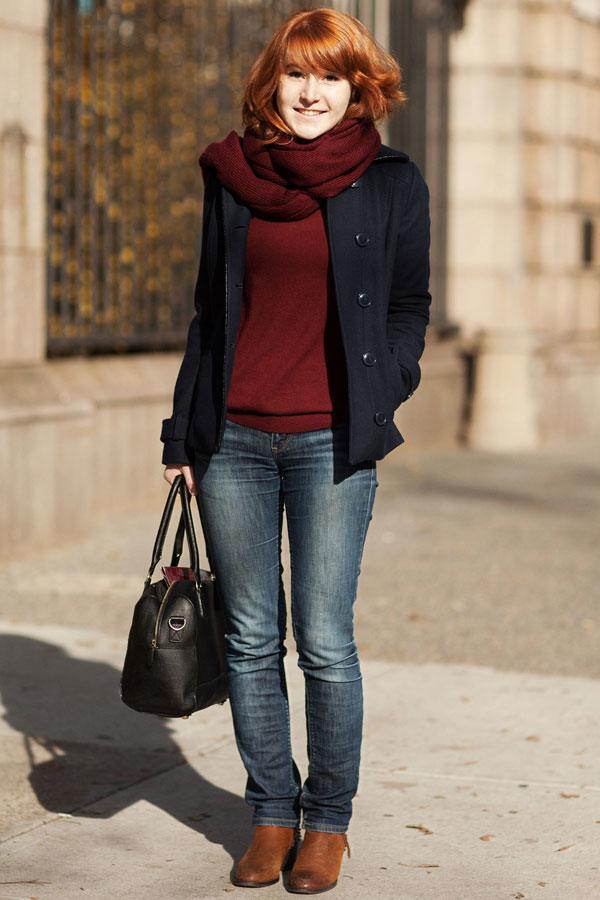 Wear a simple Long coat with Flats
Wear a simple long coat on top of your tank tops, you can also close the front button of the coat if you want to hide the shirt that you are wearing underneath. Try to wear coats in popping bright colors to make sure that they catch all the attention.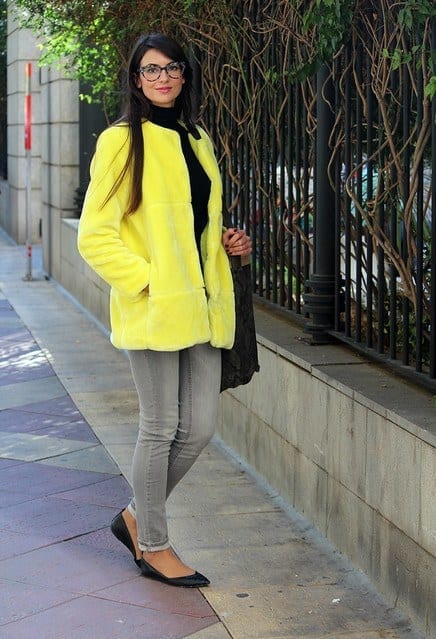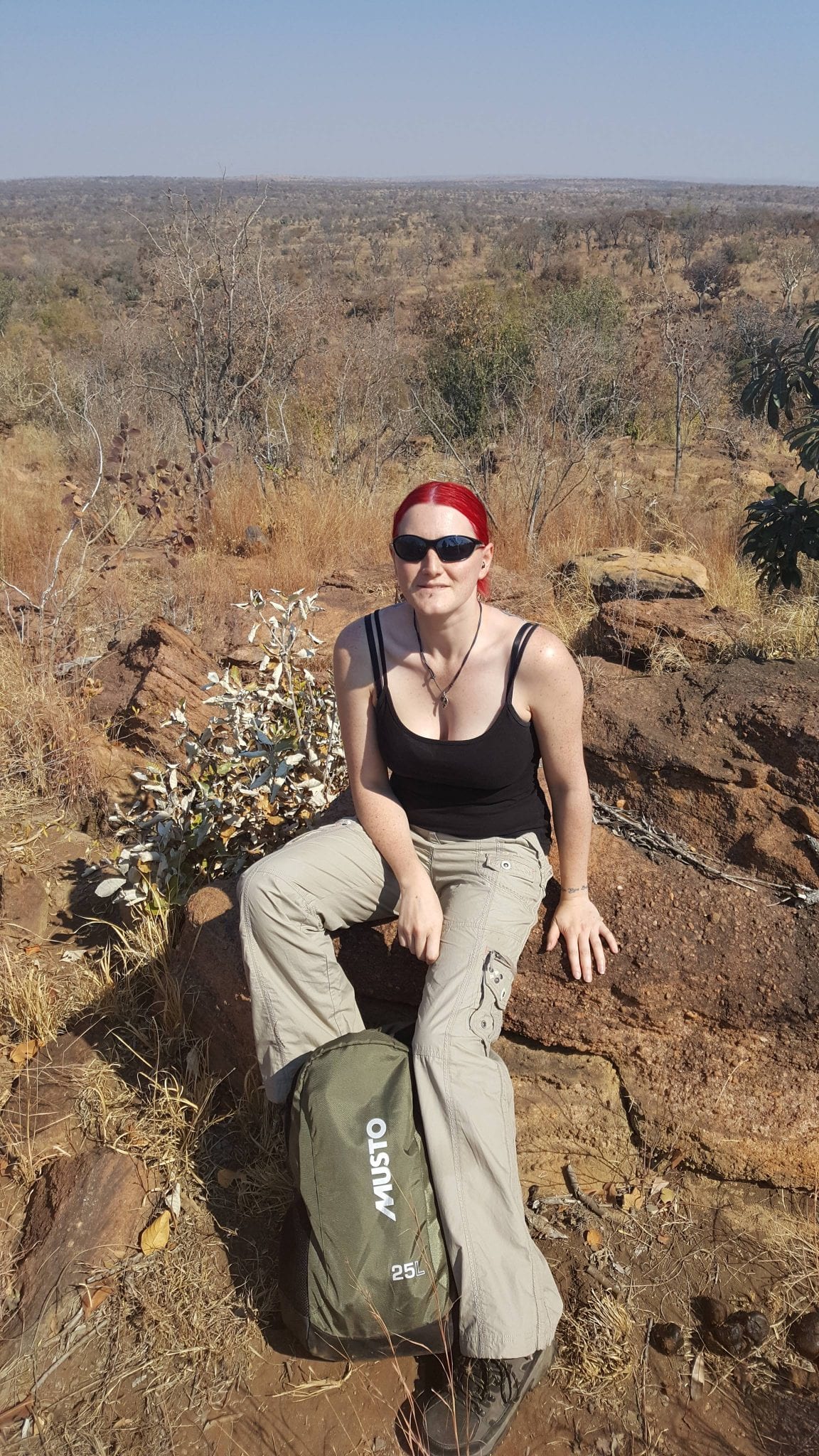 Caz, aka Vixen, has been freelance creative writing for several years. She has a lot of experience in different fields including high street fashion, tattooing art, and even the gothic and historical costumes. Caz has a Diploma in Fashion and Textiles and also a Bachelors Degree in Historical Costume and Corsetry. Her passion lies with gothic design, corsetry and any other styles considered to be taboo or unusual. Style-wise Caz has a love for Vivienne Westwood and her take on the punk era. Although Caz loves the weird and wonderful, she has a deep love for all fashion and allows this to show through her work.