Outfits with Boyfriend Jeans:You might have heard every girl is boasting about boyfriend jeans these days. What is actually boyfriend jeans? Well, it is simply the opposite to skinny jeans.
That are meant to look loose and worn as it has actually been borrowed from your boyfriend. There are plenty of different styles and ways to wear boyfriend jeans. This trend is very strong and is liked by all the fashionistas from all over the world.
Boyfriend jeans are very trendy these days. It has become an important part of every woman causal outfits wardrobe. Lately, Top designers like Zara,  H&M,Mango, Gap, Adidas, Nike and much more have come up with a variety of styles in this jeans. Now the question comes how to wear boy friend jeans? Where to wear it ? How to match it with other outfits. Keeping in view the same question we have brought this collection of stylish Boyfriend jeans fashion ideas for women this season.
Being a bit loose these are to generally worn rolled up and relaxed. You can wear them any shoes like sneakers, ankle boots,wedges,sandals etc. Distressed and ripped jeans are popular trends these days (see other ripped and distressed fashion trends too). These jeans come in a casual and funky outfit category you can wear them in parties , college functions, sports functions.  However if your jeans is not too much distressed then you can wear them in formal function too .
Bring in some boyfriend jeans to your wardrobe for one of this season. As boyfriend jeans is the hottest trend now. The most preferred one are in denim. They are the most stylish boyfriend jeans you can find. They are menswear inspired jeans that can be worn with girly dresses. You can add accessories to have a fun look. Check out the pictures below that will give you many ideas on how you could style yourself with boyfriend jeans.
Ideas What to Wear with Boyfriend Jeans
 Stradivarius Pants with Top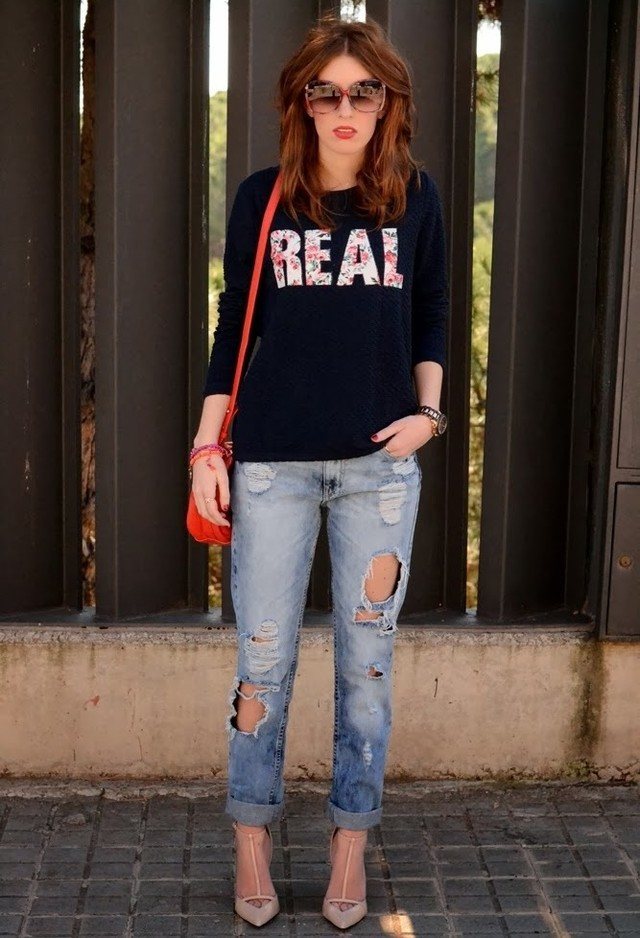 Stradivarius Pants
Boyfriend Jeans with Loose Sweater
This outfit idea is perfect for winters, when it is really cold outside and you want to wear something that is extremely cozy and warm and at the same time very chic looking. This outfit is also great for work, office or even for girls night or day out. of this outfit all you need to do is to wear boyfriend jeans in classic blur color and then wear a white tee over it and for extra warmth you can wear very bright colored loose sweater over the tee. this outfit idea works that best with vibrant colored sweaters so make sure that you go for a vibrant sweater.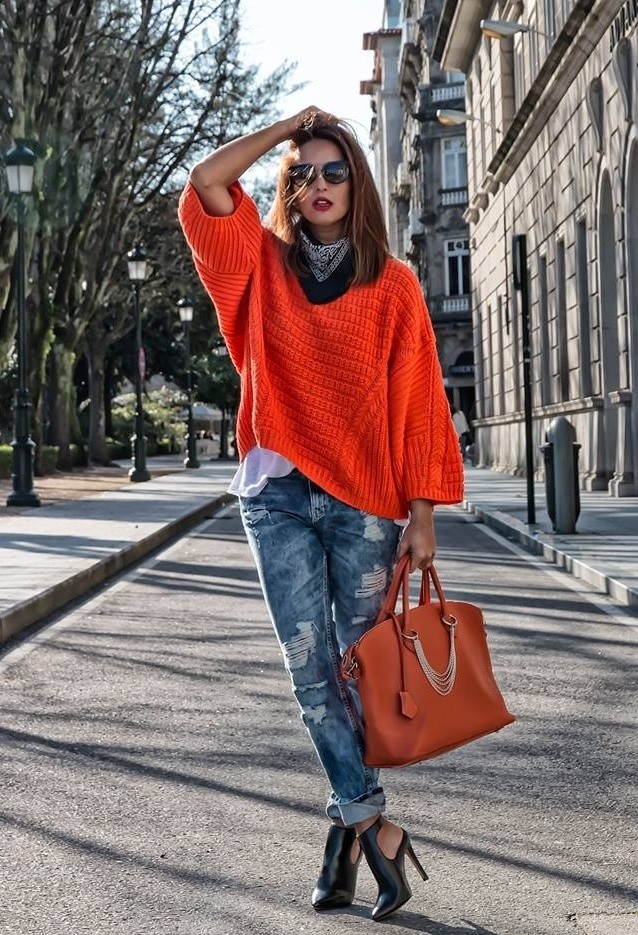 One Inch Folded Pant with Lose Top
This outfit idea is perfect for formal as well as semi formal occasions. You can wear this outfit to parties, dinners or even get togethers. The glittery element of this outfit makes it perfect for every occasion. The star of this outfit idea is boyfriend jeans. For the outfit wear boyfriend jeans and then wear a golden colored loose tee over it. You can tuck the tee from the front inside the jeans. For the jewelry and clutch go for either black coloured or golden coloured clutch. For the jewelry, you can wear black and golden colroed beaded necklace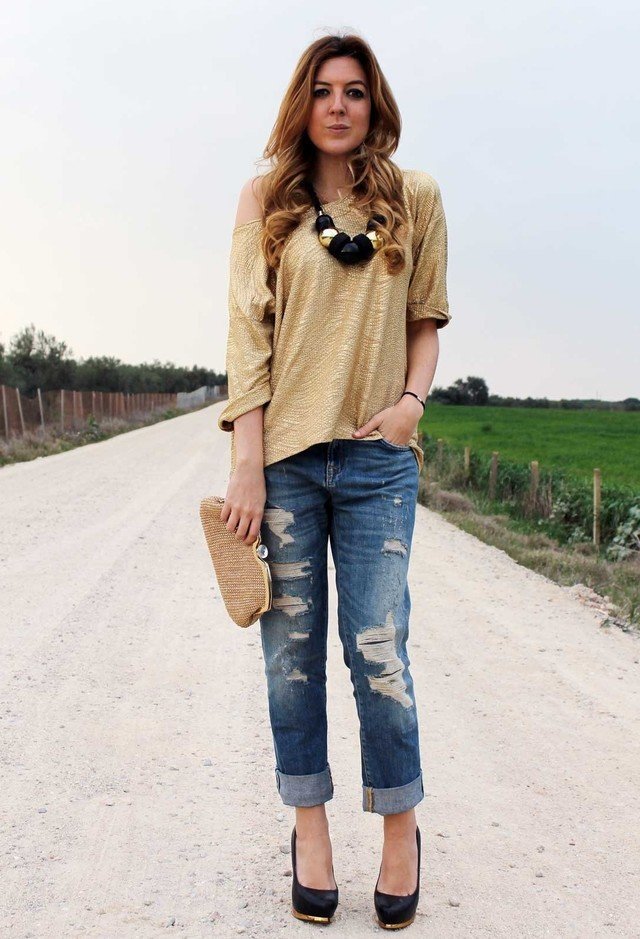 Tight Jeans with Black Coat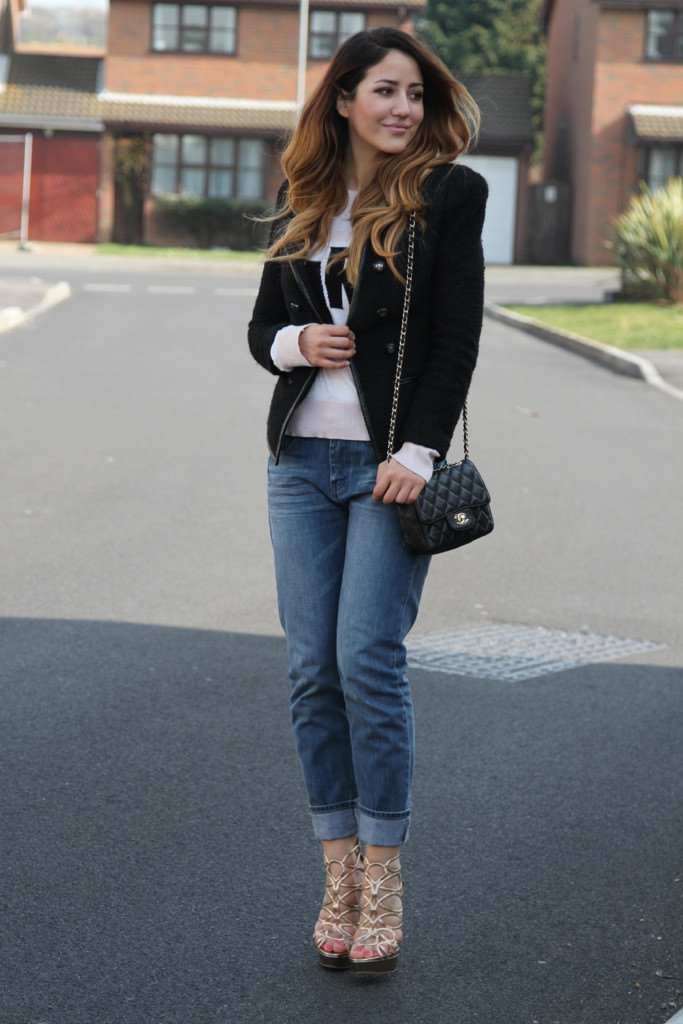 Buy this from here
Black Over Coat with Boyfriend Jeans
Knee length coat on top of boyfriend jeans looks perfect for formal and semi formal occasions. You can simply play with your imagination and go for blue coloured classic boyfriend jeans and for the tee you can go for black colored tee with something cute written on it. For the fun part try going for knee length totally contrasting colroed coat. For example if your wearing black colored tee you can go for black and white zebra print coat or you can wear yellow colored coat with it.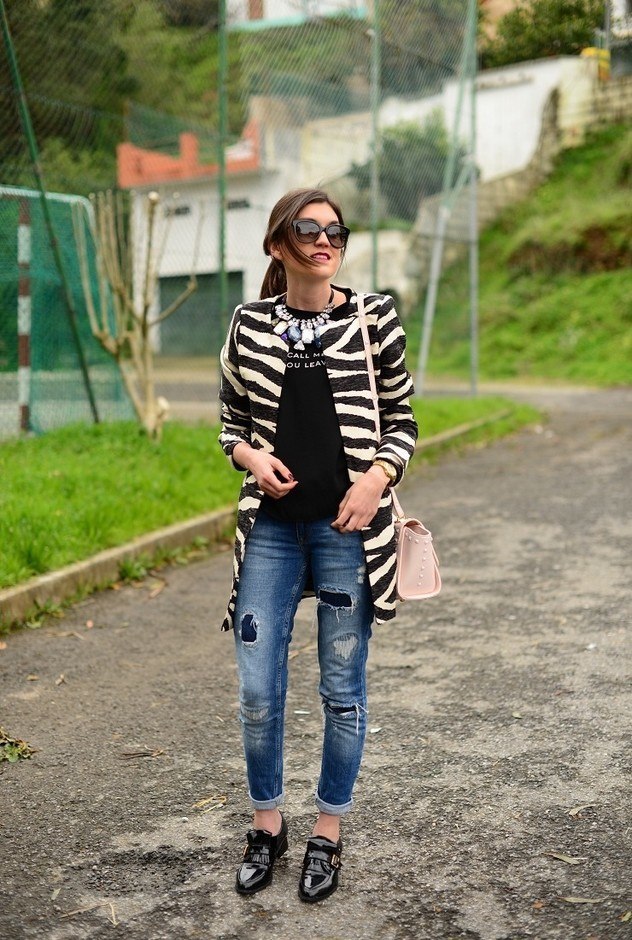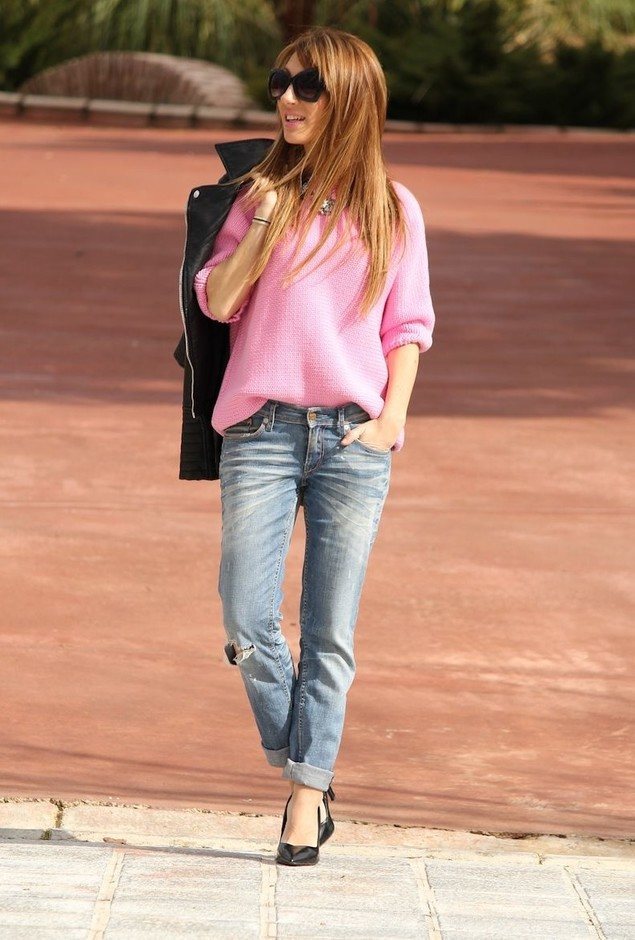 How to Style Boyfriend Jeans + Look Book
Long Heels, Cowboy Hat and Stripes Shirt
Slim Sweater with Jeans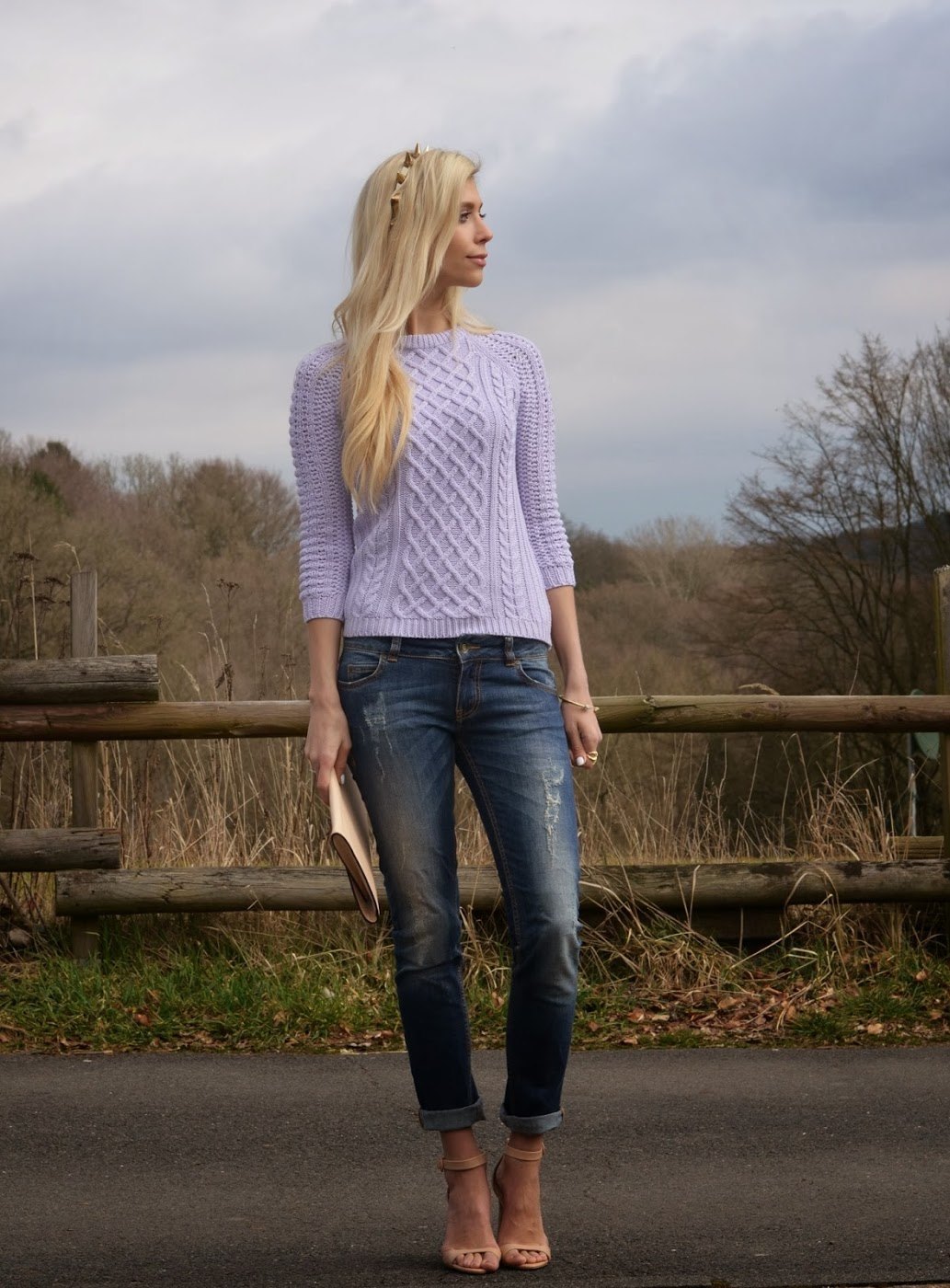 Stripes Jacket with Jeans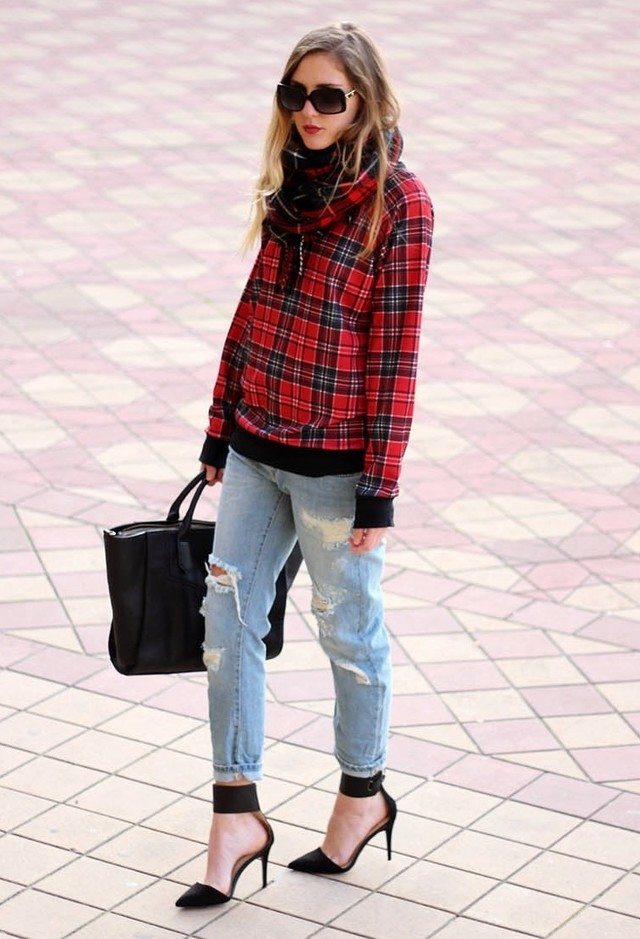 Boyfriend jeans with tartan shirts
If you want to go funkier you can try cutout boyfriend jeans.You can also DIY it too.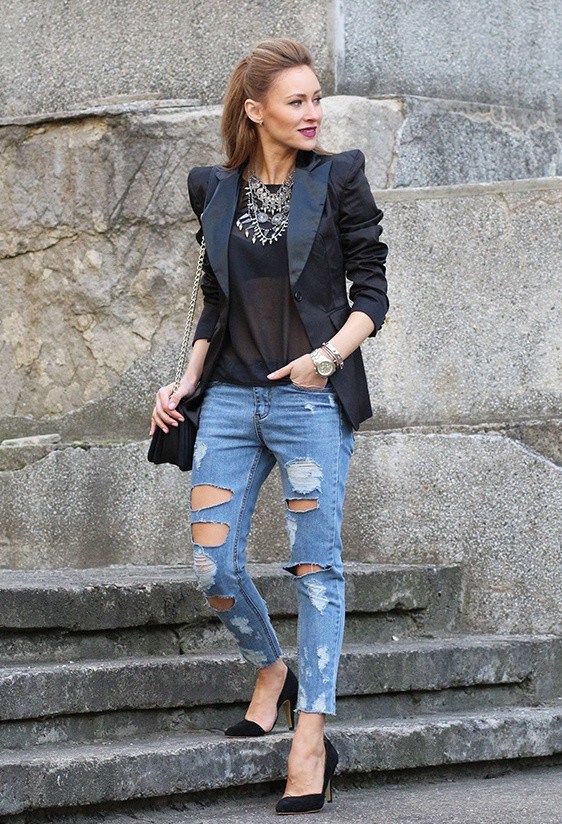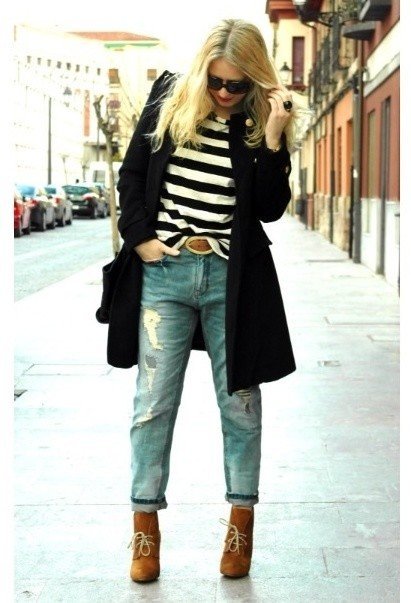 Skinny Boyfriend Jeans with Top and Woolen Jacket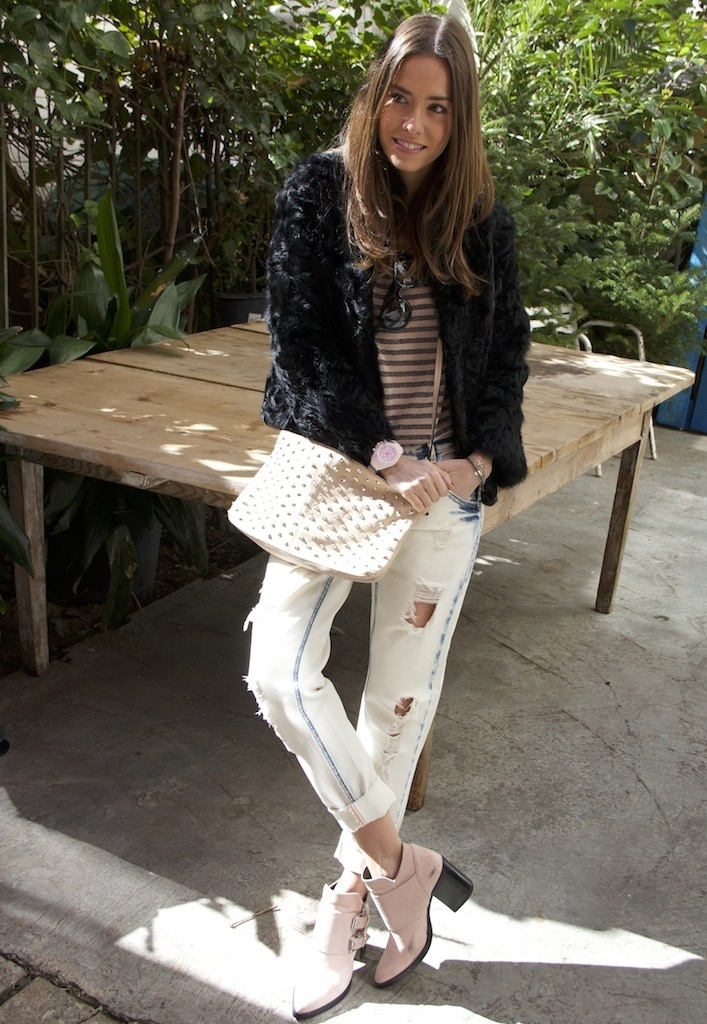 Buy this amazing Zara jeans from here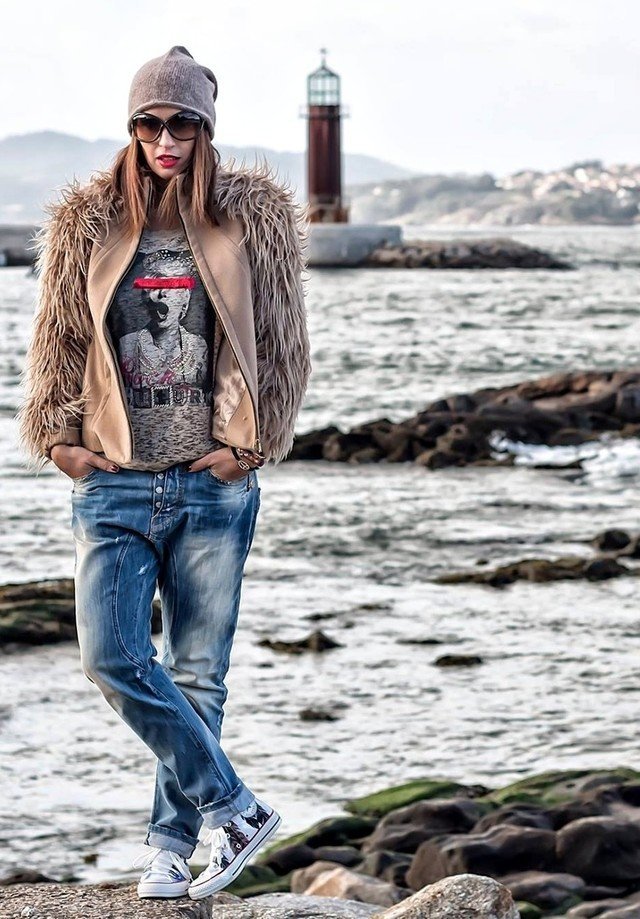 Jeans with sneakers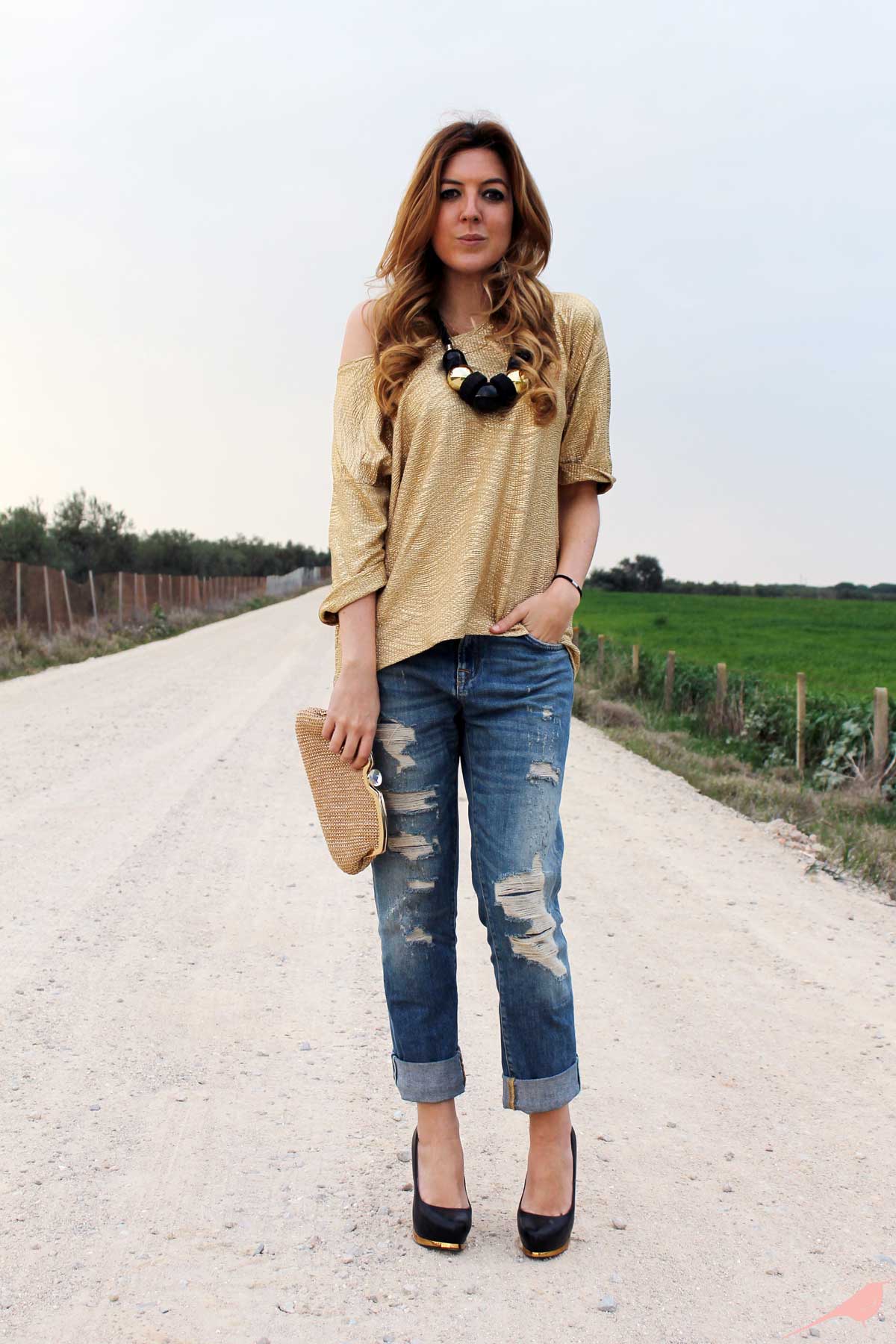 Zara Distressed Jeans for Women
This outfit idea is my personal fav one. For this idea, all you need to do is go for gray toned clothes. For example, you can go for classic ble colored boyfriend jeans and for the tee you can wear one and bolue stripe tee with a gray colored coat on top. This coat can lose one or really fitted one it is totally up to you. If this combo is too boring and dull for you then try going for red or another vibrant colored and totally opposite coloured purse to go with your outfit. You can also wear a beanie if you are looking for more warmth.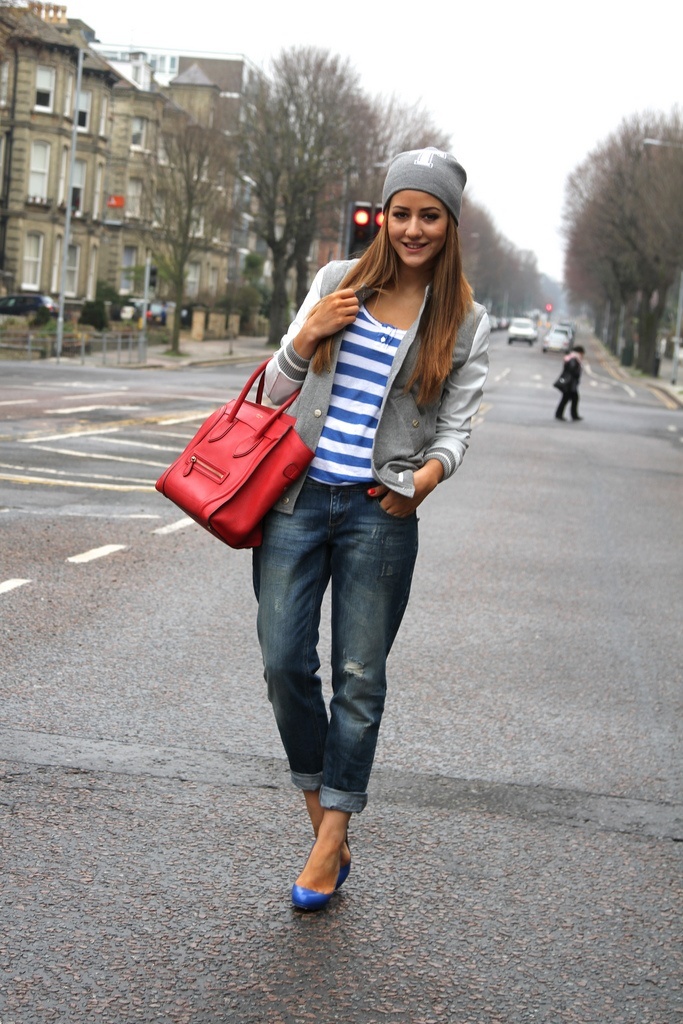 Buy River Island Boyfriend jeans for women from here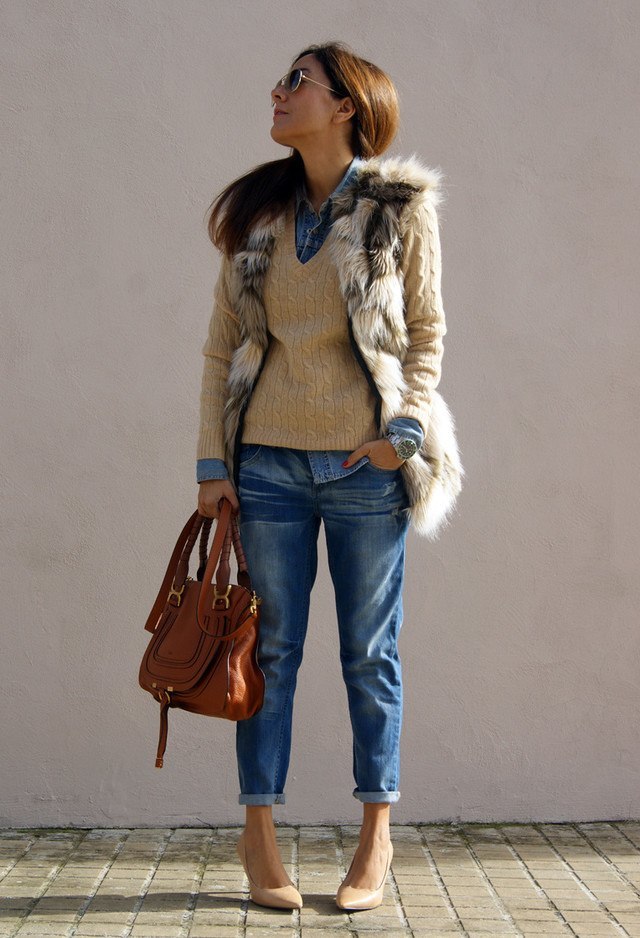 How to style boyfriend jeans + look Book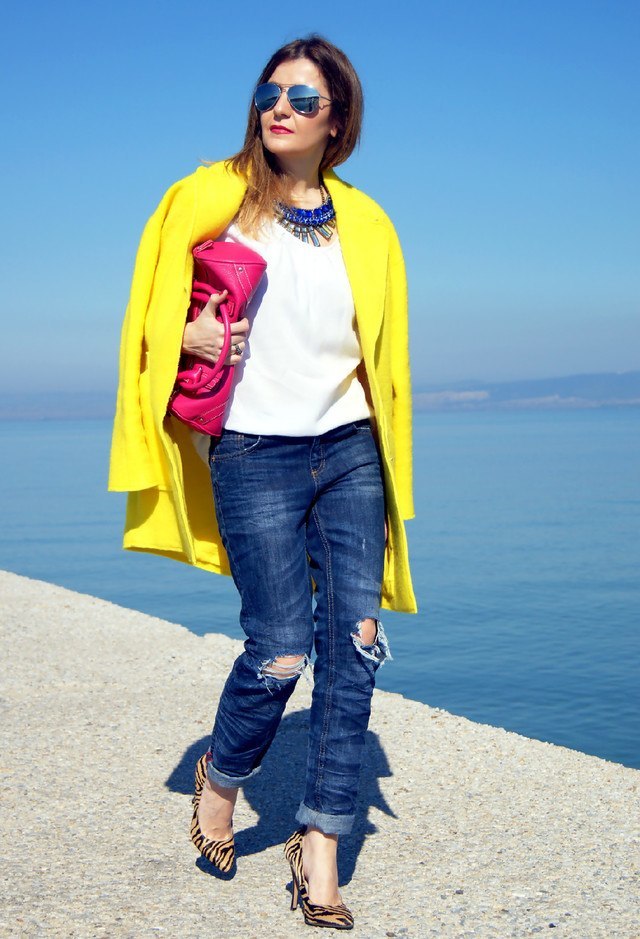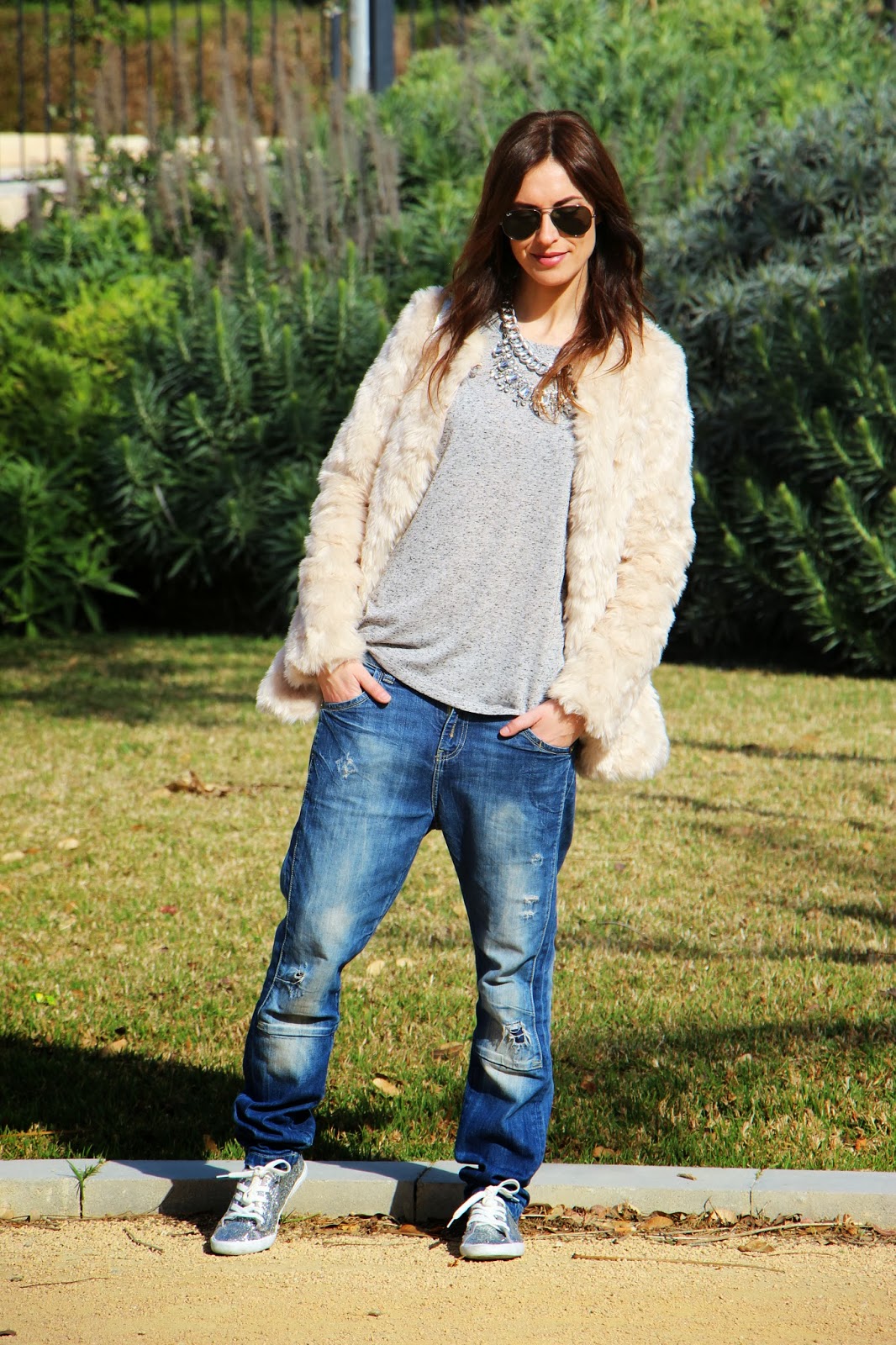 Boyfriend Denim Old Bershka 
If you are one of the girls who feel like every outfit needs to be in a perfect color combo then this outfit idea is perfect for you .For this outfit, idea goes for classic blue colored boyfriend jeans and then wear a loose cropped top over the jeans if your belt area will be visible then wear a cool patterned belt to match with the top and jeans. When it comes to shoes and bag you can go for red color or you can wear them in the same color as you tee.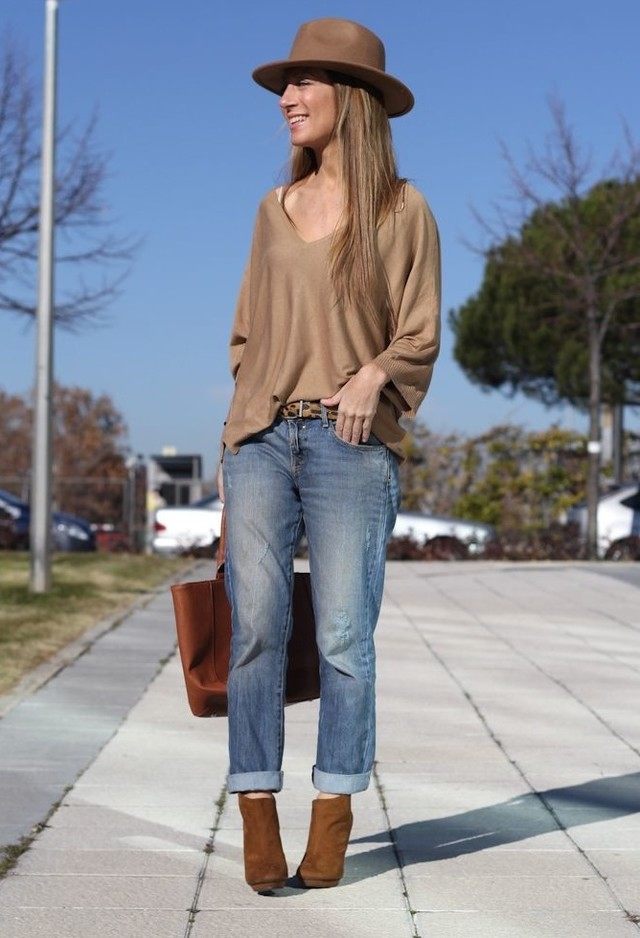 Formal Top with Funky Jeans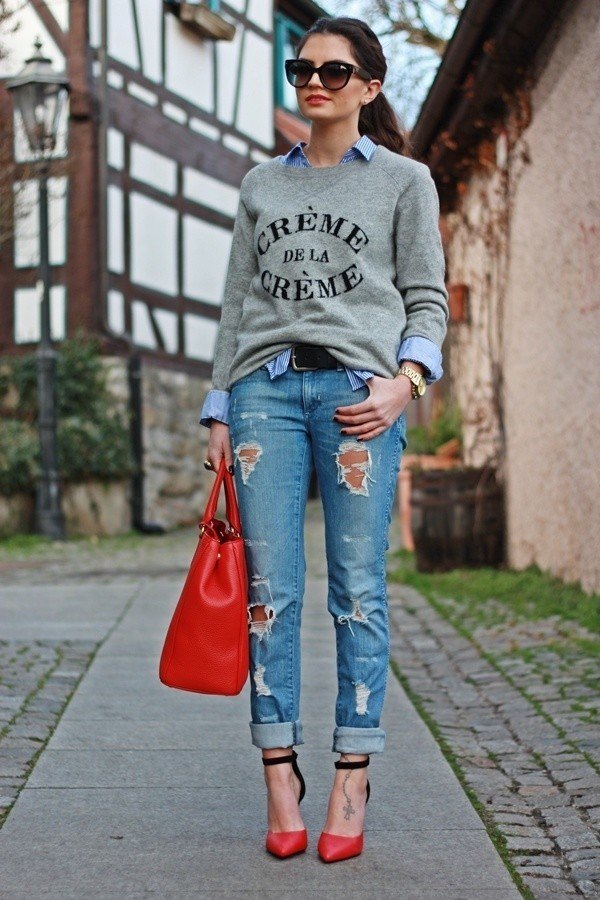 Animal Print Jacket with Jeans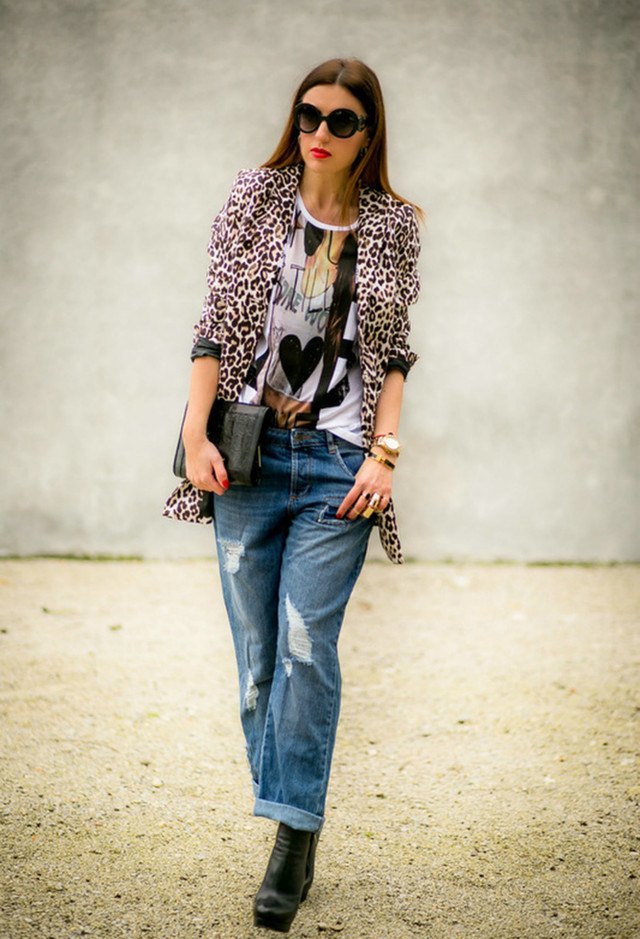 The most likeable thing about these jeans is that they look pretty comfortable and trendy. No matter what you pair them with these jeans, they will look good anyway. They are extremely stylish. You can wear them with leather jackets, T-shirts, Tunic Tops, Sweaters etc. Have fun wearing them with for your casual wear.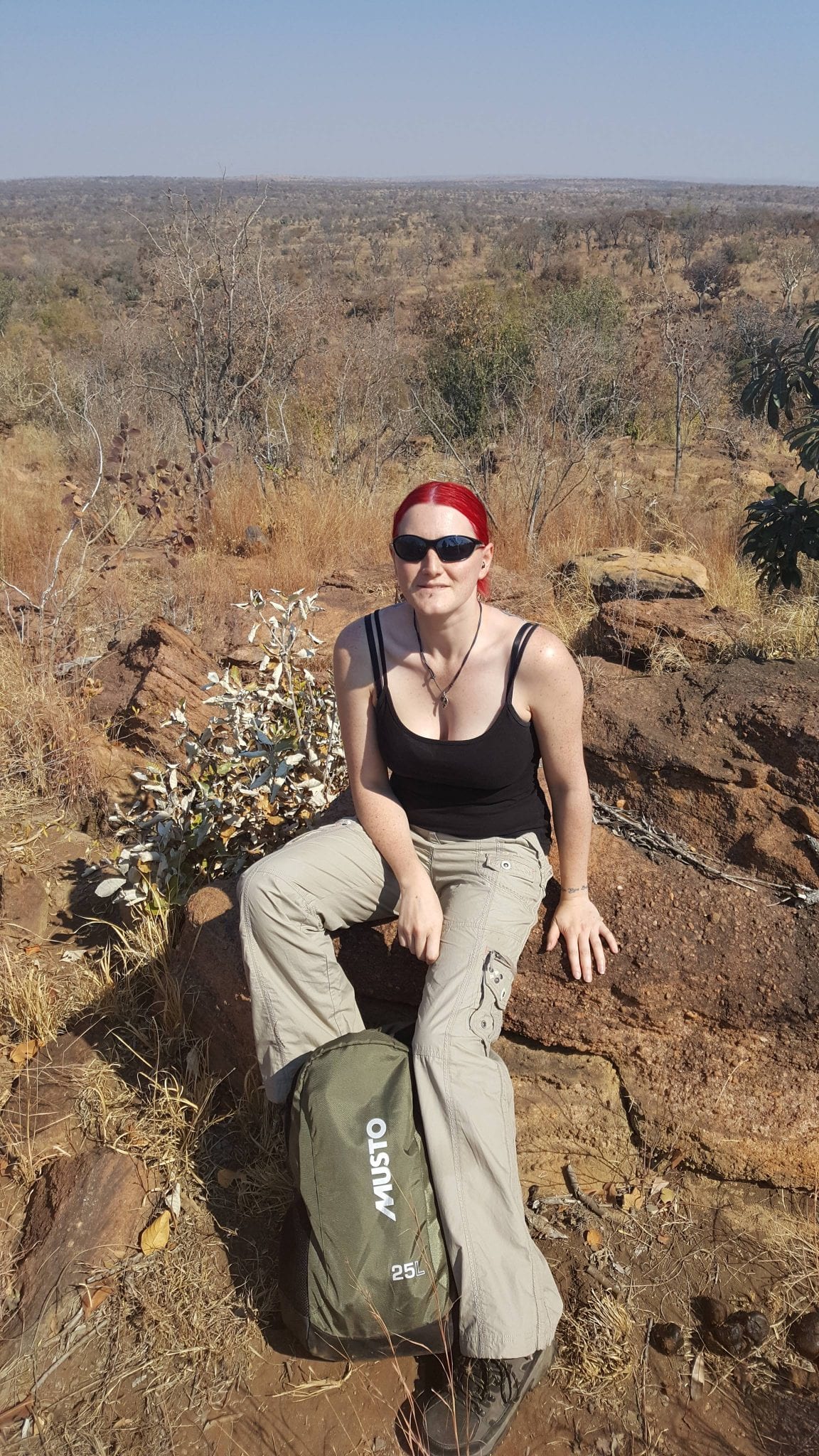 Caz, aka Vixen, has been freelance creative writing for several years. She has a lot of experience in different fields including high street fashion, tattooing art, and even the gothic and historical costumes. Caz has a Diploma in Fashion and Textiles and also a Bachelors Degree in Historical Costume and Corsetry. Her passion lies with gothic design, corsetry and any other styles considered to be taboo or unusual. Style-wise Caz has a love for Vivienne Westwood and her take on the punk era. Although Caz loves the weird and wonderful, she has a deep love for all fashion and allows this to show through her work.