Dinner Party-What to wear and what not to wear. Going to a dinner party is not an easy job. Dressing up correctly without over or under doing it is a big challenge as different types of parties need different types of styles and attire.
Apart from the worry of dressing right, dressing the best is a big question mark. Girls often open up their wardrobes and fail to put together a look that can make them the highlight of the evening, it is in this case that we sit down to frantically search for ideas and look-books.  Being social can be a big hassle because a bigger number of parties need a bigger number of ideas on how to dress up for the event. It is not only about the dress but about all the accessories like shoes, clutch and jewellery that needs to be added on to complete your look. If you are one of the girls who find it hard to dress in a way that accentuates your look and helps you be the best then keep yourself glued to this article.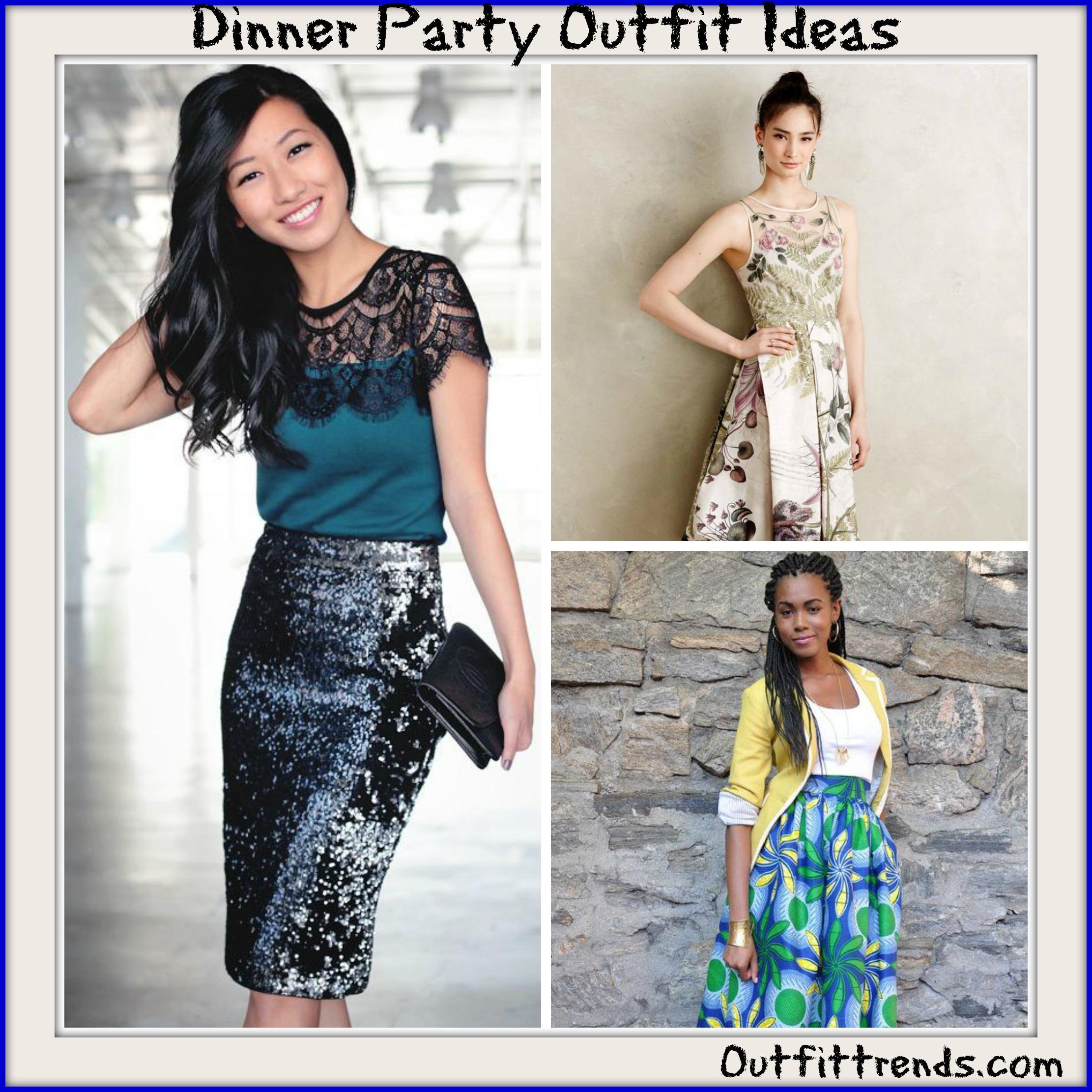 How To Dress For A Dinner Party
Making a statement at a dinner party is a big achievement for any girl. Turning all the heads and being a centre of attention is a dream come true. However, it often becomes trouble-some to come up with new looks and styles every time. In addition to this, making your style stand-out is  another challenge especially when you are out with some gorgeous group of girls. Here are some looks that you can put together to give yourself a runway look for any dinner party out there.
#18- Gorgeous Grey for Work Parties
Go glamorous this evening, dress in a long grey dress with some metallic hand bands and a tight bun. Accessorise your glamorous dress with a grey clutch to complete your look. Metallic colors are always classy and stylish and help brighten up your complexion, add in grey to your dinner outfits today.

Source
Also check out [highlight]New Years Eve Outfits 2016-Party wear+casual+styles+tips[/highlight]
#17- Summer Dinner Party Outfit Ideas
Have a dinner planned for the evening? This simple yet elegant look is your gateway to looking pretty. Pair a laced top with a bright red skirt and some matching stilettos. Give your hair some messy waves wear a bright smile and you are all set for the dinner party.

 #16- The WOW Element for Dinner Party with Friends – There is no color that beats the elegance of white. Wear a short white dress and make it stand out with some high red heels. Keep your jewellery to minimal and let your dress do the talking. Give your hair some light blow dry and keep your makeup towards nude and your look is all set to get some stares.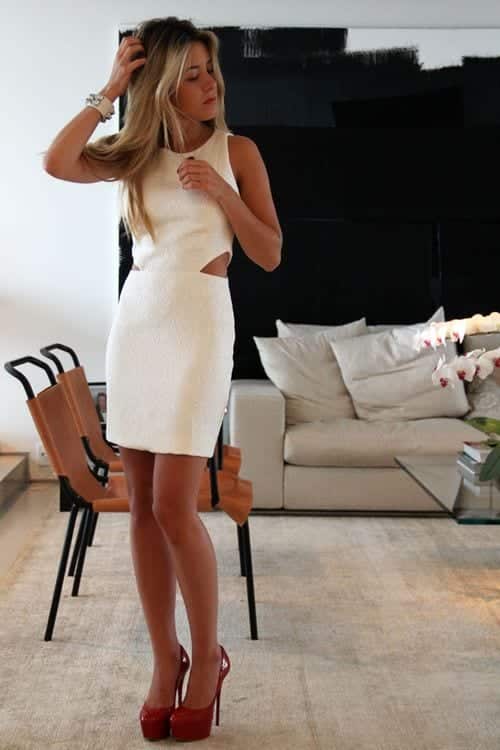 #15- Sequins Top With A Simple Coat for Winter Dinners
This dinner party give your self some glitter. Wear your sequined shirt and a plain black top to achieve a drop dead gorgeous look. Complete your look with Loose curls and some metallic earrings.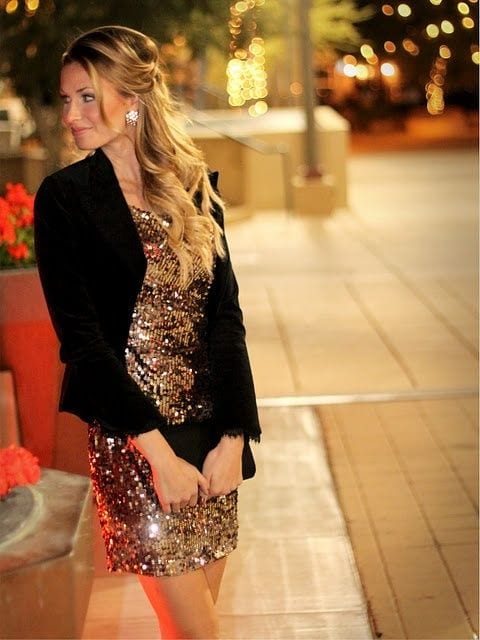 Source
#14- Dress Chic
Wear a dress that compliments your body, keep it simple with no jewellery. Make it all about you this evening.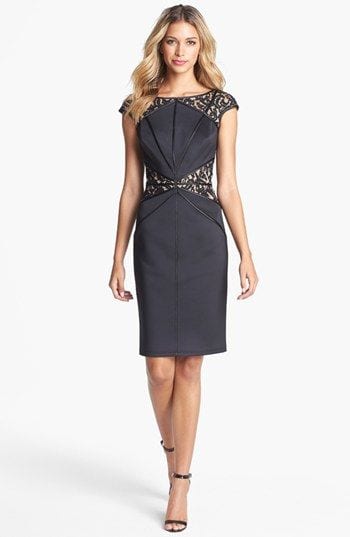 #13- Elegance Never Gets Old
This evening dress elegantly with some floral prints and light toned dress. Pair your dress with a high bun and sophisticated ear rings. Florals help a lot when opting for a semi-casual look, this gown is a must have for your not-so-formal dinners.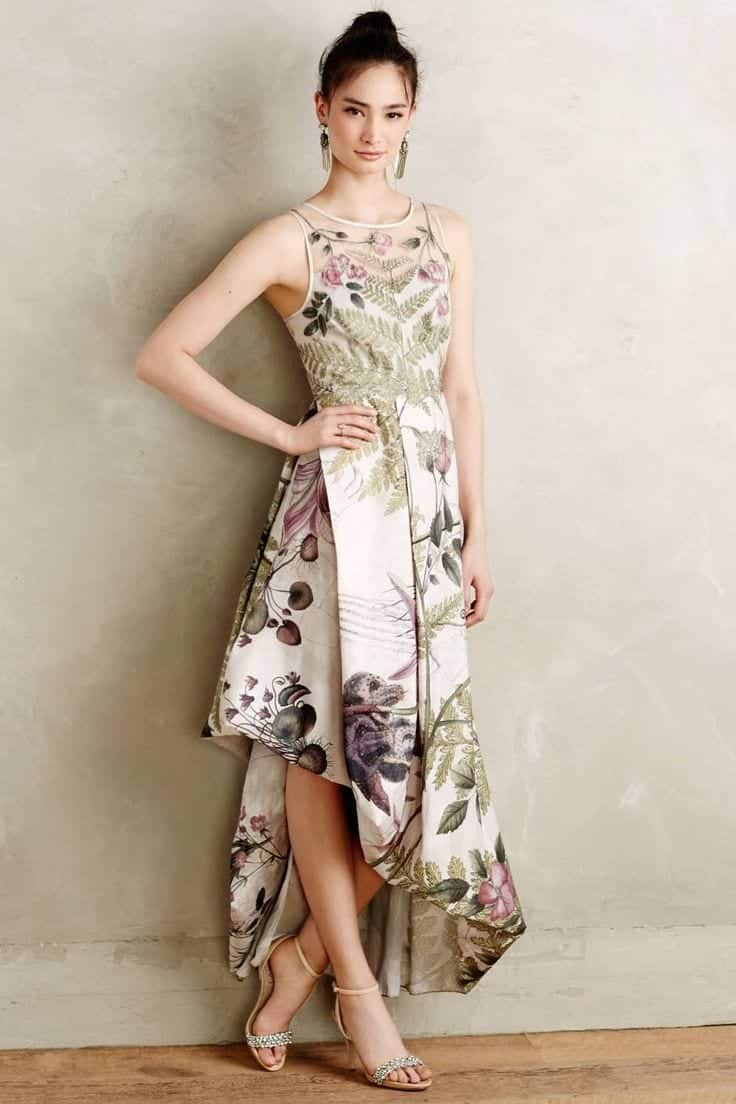 #12- Shimmery Dress for a Birthday Dinner Party
Accentuate your look with this sophisticated lace top and shimmery skirt. Make the dress stand out with some light makeup and simple black clutch.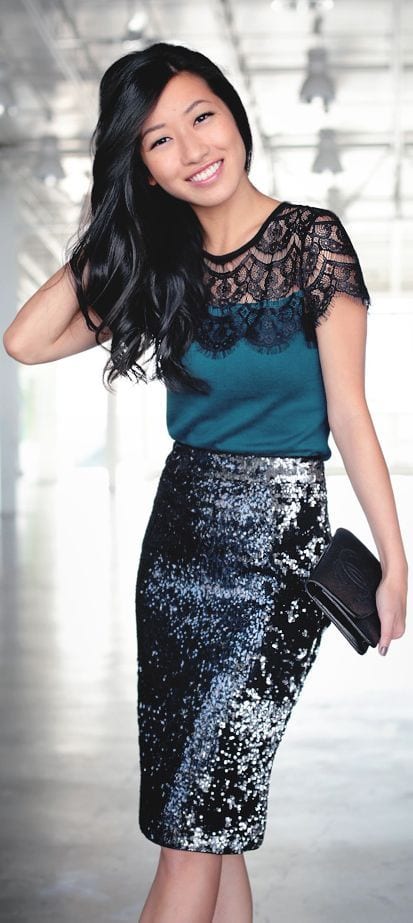 Source
Do have a look at [highlight]House party outfits-20 ideas of what to wear for a house party[/highlight]
#11- The Perfect Model Look for Formal Parties
Wear this purple lacy skirt this evening to give yourself a glamorous look. Pull your hair in a messy bun and wear some light shaded stilettos. Add a classy clutch to complete this perfect look.

Source
#10- Smokey Black
Flaunt your style with a black gown and a smokey look. Give your air some loose curls and you are set to add some spice at your dinner. This look is ideal for date nights or a family dinner.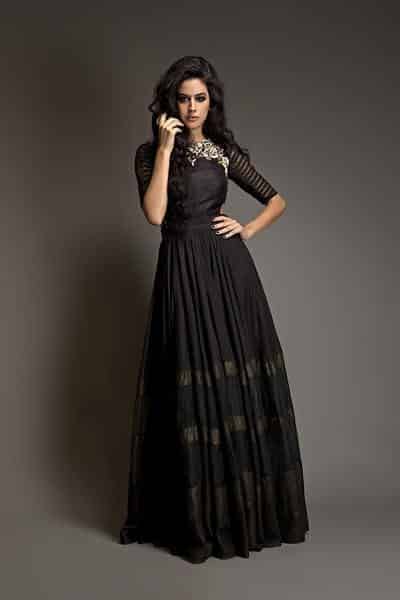 Source
#9- Be Bold And Beautiful in Fall
Laced dresses are the ultimate savior for every women. Be bold this evening wear this red and black laced dress with some long earrings and you are all set to turn some heads.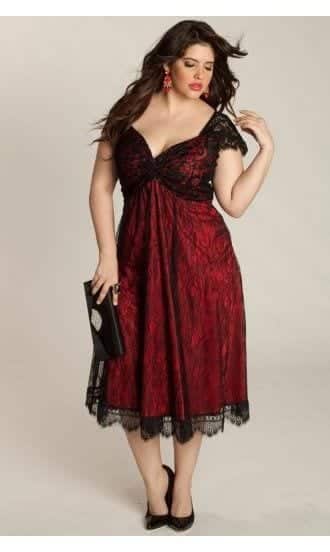 Source
#8- Pretty And Petite – This lacy dress is a must-have in your wardrobe. Wear this look to a casual dinner and get ready to get some really amazing compliments. Go simple, be elegant.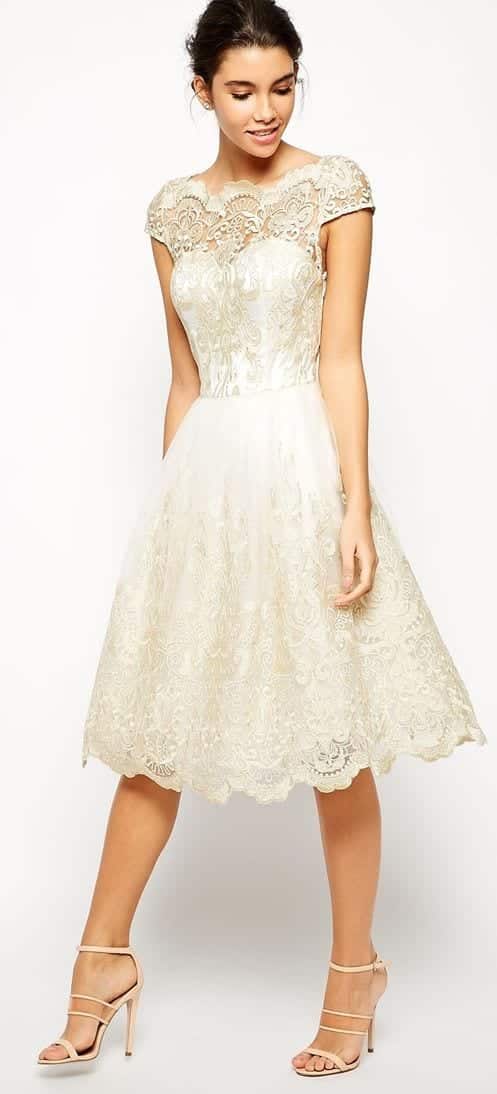 #7- Comfortably Gorgeous
This simple yet gorgeous look is si simple yet beautiful. Pair your sequenced skirt with a simple top and a vintage long necklace. Add in High heels and a classy clutch and you are all ready to set a mark.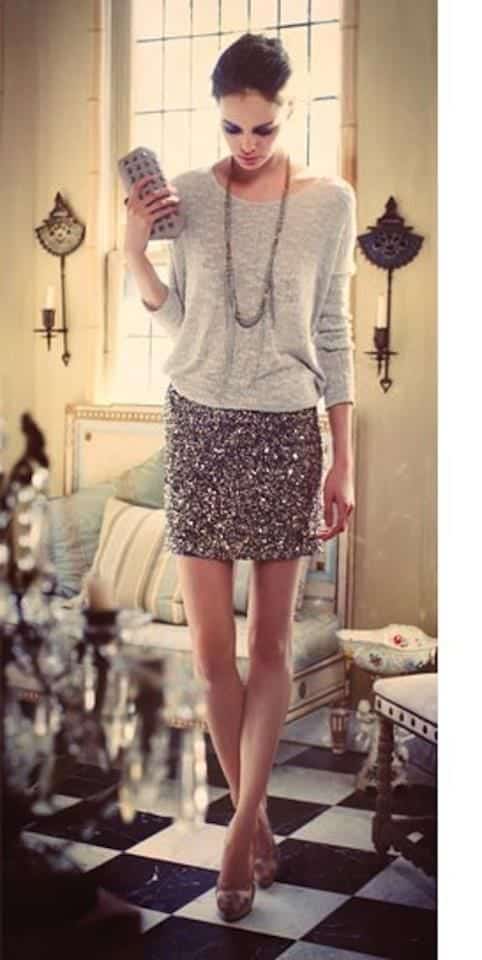 #6- Wear It With Pride
This look is an ultimate winner for any dinner outing. This simple yet elegant dress will not only compliment your amazing collar bones but will give you n extremely sophisticated look.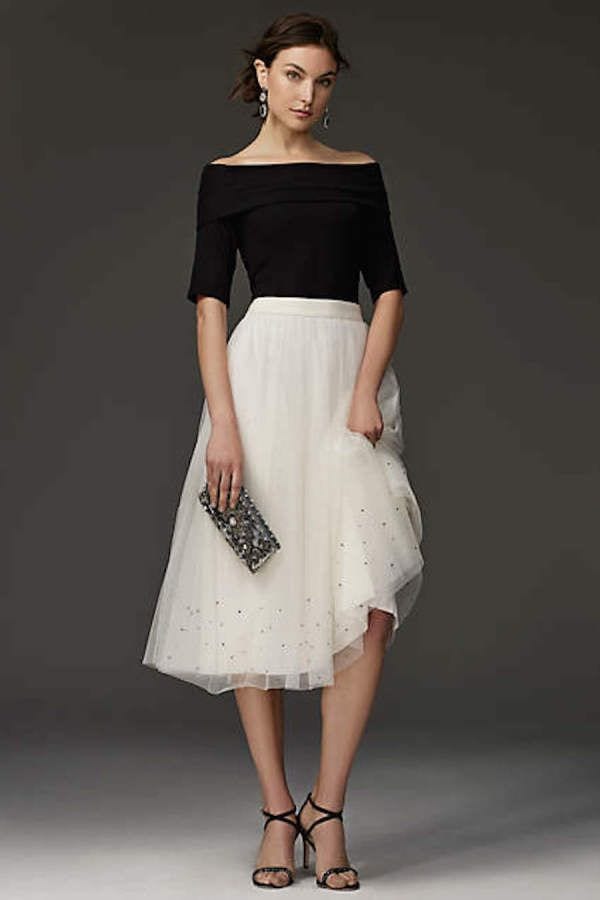 Source
#5- Girl's Night Out
Have a girl's night out? Wear this perfectly cropped top with some shimmery jeggings. Put on some high heels and you are all set to conquer the world.
Source
#4- Spring Dinner Party Outfit Ideas
Long skirts are a big yes this season. Get this simple yet sophisticated dress for any casual dinner party in town. Accessorize with light jewellery and attitude and you are all set for the night.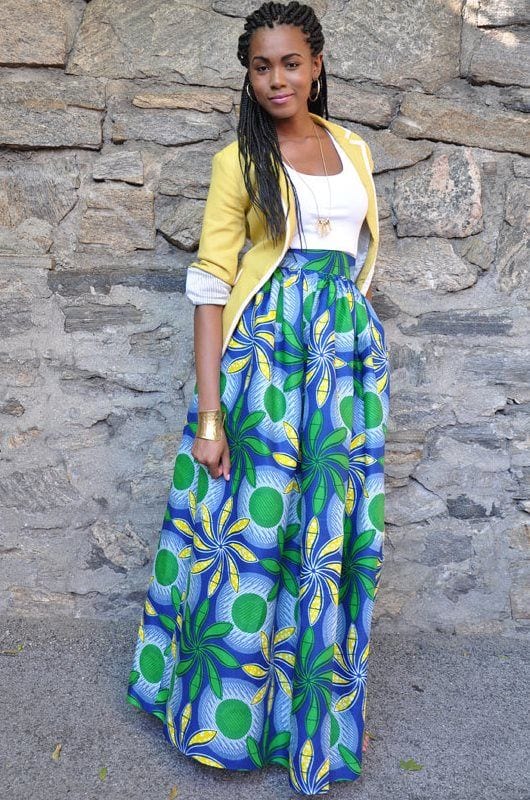 Source
#3- Formal Restaurant Dinners
This look is a must have for a formal dinner. Simple yet elegant dress with a long coat and high heels is all that you need to get noticed this evening. This pleated blush pink dress is an ultimate head-turner.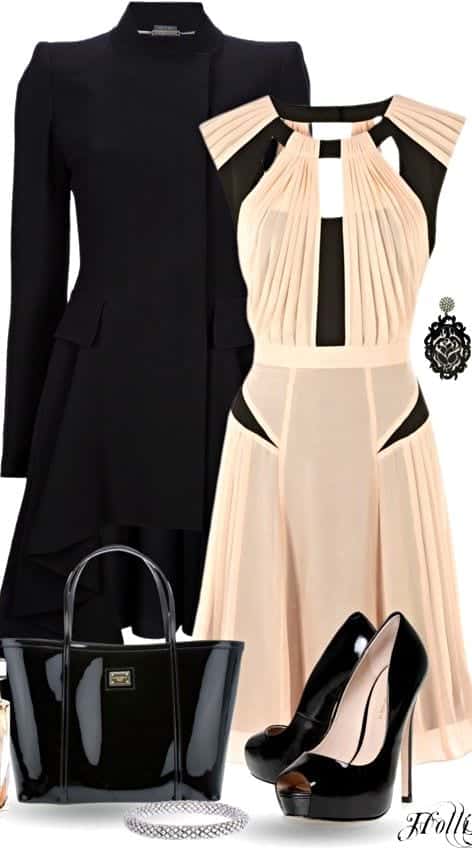 Source
#2- Bubbly Look
Have a dinner party planned, this dinner make it all about you. Flaunt this look with a whole lot of pride. Getting a fabulous yet bubbly look could never be easier.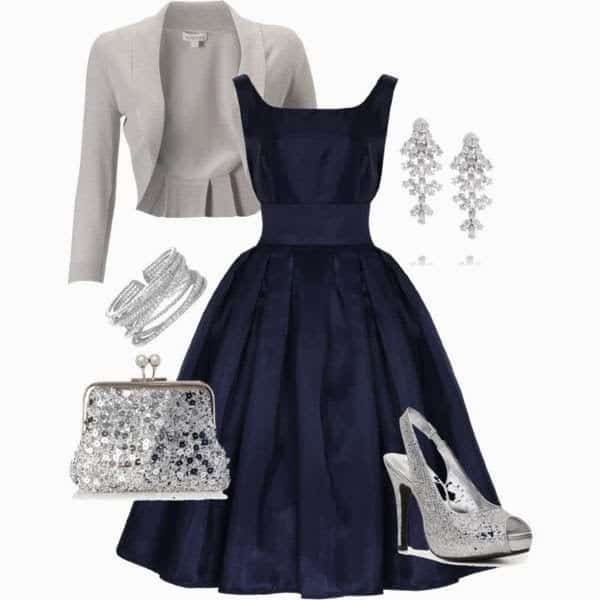 Source
For some more party outfits, have a look at [highlight]21st birthday outfits-15 dressing ideas for 21st birthday party[/highlight]
#1- Too Hot To Handle
If you are planning to set fire on the floor then these are all the things you need. This smartly put together dress will definitely put you on the hot list this evening.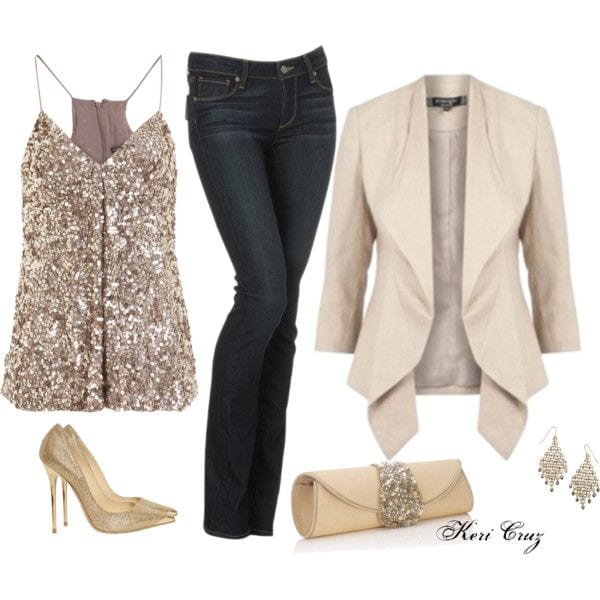 Source
R.H. Blair is an aspiring author and freelance transcriptionist. She is a homebody all the way and loves a good snow day with a cup of tea and a roaring fire. Her favourite pastimes include reading, writing, and watching her preferred television show of choice: Poldark. Her mom was a model as a young adult and taught Blair all she knows today about fashion (well, her mom and Stacy London from What Not to Wear!) and the dos-and-don'ts of style. She currently lives in Maryland.