Going to a dinner party is not always an easy thing. Dressing up correctly without over or under-doing is a big challenge as different types of parties need different types of styles and attire.
Being social can be a big hassle because a bigger number of parties need a bigger number of ideas on how to dress up for the event. It is not only about the dress but about all the accessories like shoes, clutch, and jewelry that need to be added on to complete your look.
If you are one of the girls who find it hard to dress in a way that accentuates your looks and helps you be the best then keep reading for some helpful tips and ideas!
Here's everything that we'll discuss:
How To Dress For A Dinner Party?
The attire for a dinner party can vary depending on the formality of the event and the preferences of the host. Here are some general guidelines to help you choose what to wear:
Check the invitation: The invitation may indicate a dress code or offer some clues about the formality of the event. If the invitation doesn't provide any guidance, you can reach out to the host to ask for suggestions.
Consider the venue: The location of the dinner party can also provide some guidance on what to wear. If it's being held at a formal restaurant or a fancy hotel, you may want to dress up a bit more than if it's being held at someone's home.
Dress appropriately: A good rule of thumb is to dress up a bit more than you would for a casual night out. For women, cocktail dresses, skirt outfits, or dressy pantsuits are all appropriate options. Avoid overly casual clothing such as shorts, t-shirts, or athletic wear.
Accessorize appropriately: Adding accessories such as jewelry, a nice watch, or a clutch can help elevate your look and make it more appropriate for a dinner party. Just be sure not to go overboard and detract from your overall outfit.
Remember, it's always better to be slightly overdressed than underdressed for a dinner party. If you're unsure about what to wear, don't hesitate to reach out to the host or other guests for guidance.
Video Summary
Here are some looks that you can put together to give yourself a runway look for any dinner party out there!
Casual Dinner Outfits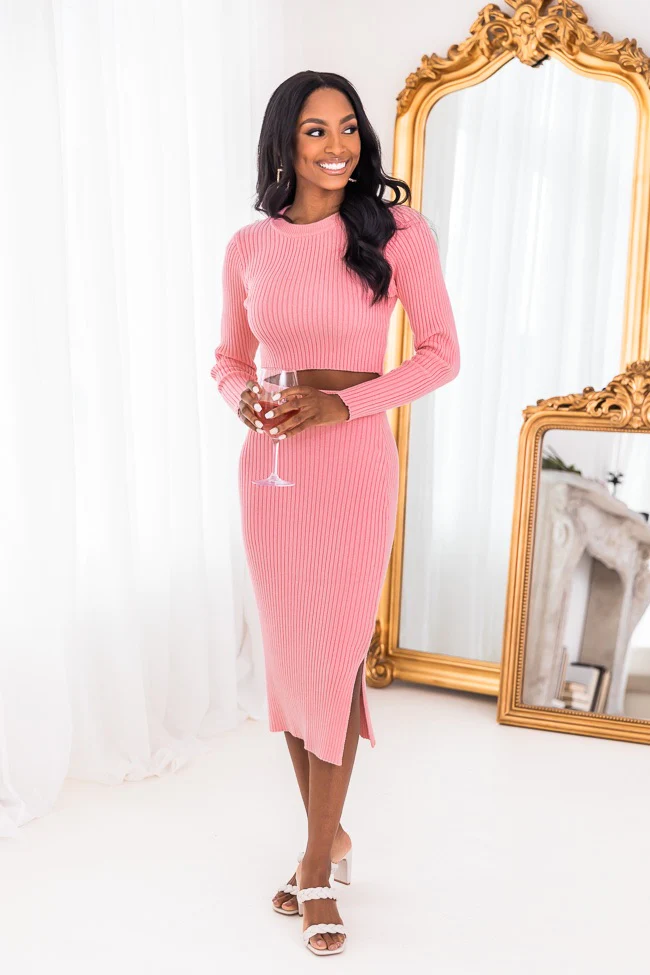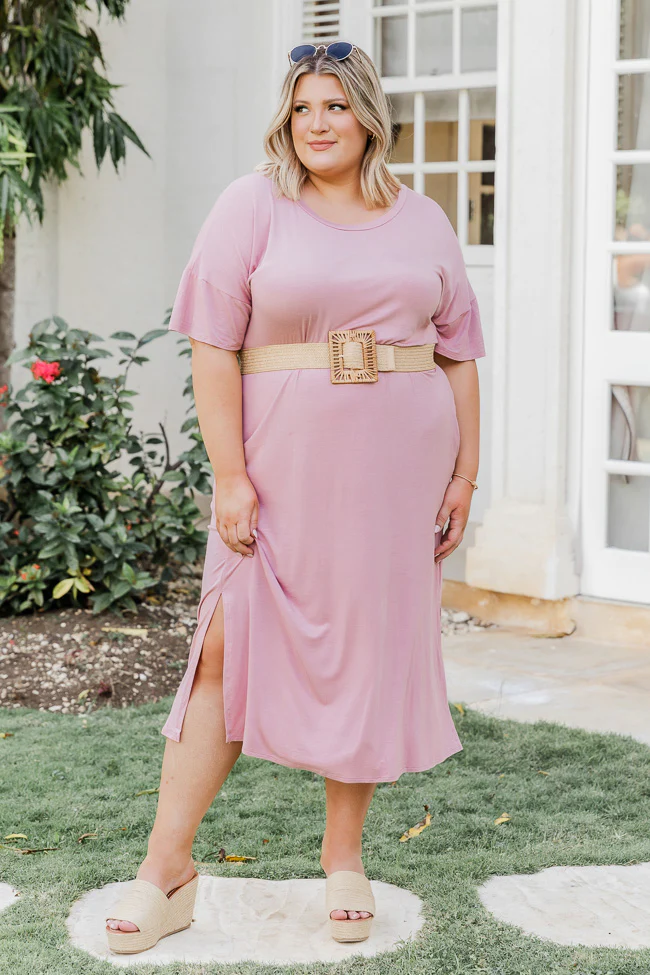 28 – All-Black Street-Style Family Dinner Outfit
Some of us love an all-black ensemble. If that's you, check this one out.
Simple, comfortable, and stylish, this is one look you won't mind recycling to a few other parties as well! Start with a black turtleneck sweater and top it off with your favorite leather jacket.
Tuck your top in (unless you are wearing a bodysuit, in which case, more power to you!) to a pair of skinny black jeans and grab your favorite belt (points if you nab a Gucci one!).
For footwear, opt for boots (black, of course) or your favorite black pumps, and accessorize with some layered gold necklaces and a sturdy but stylish black bag.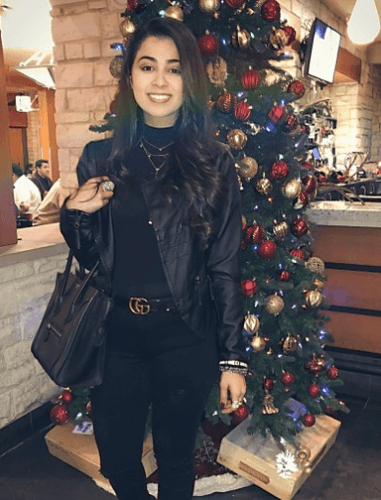 Levi's Women's Faux Leather Motocross Racer Jacket $59.99
Womens Handbags and Purses $24.99
Here's a black one shoulder maxi dress that I personally love. The fabric, its shine and the cuts make it perfect for any party and it doesn't even need much accessorizing.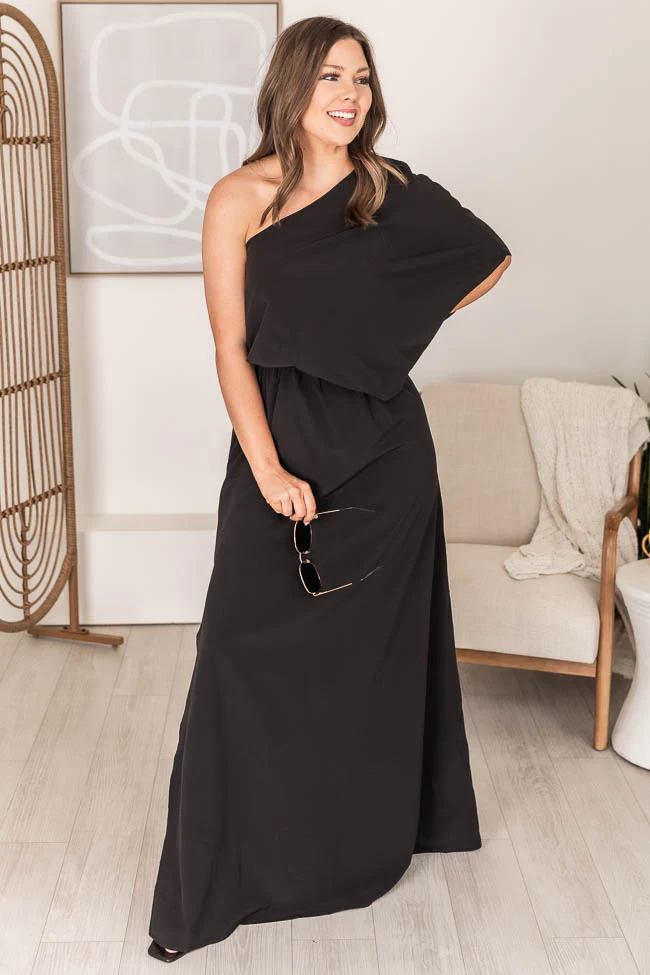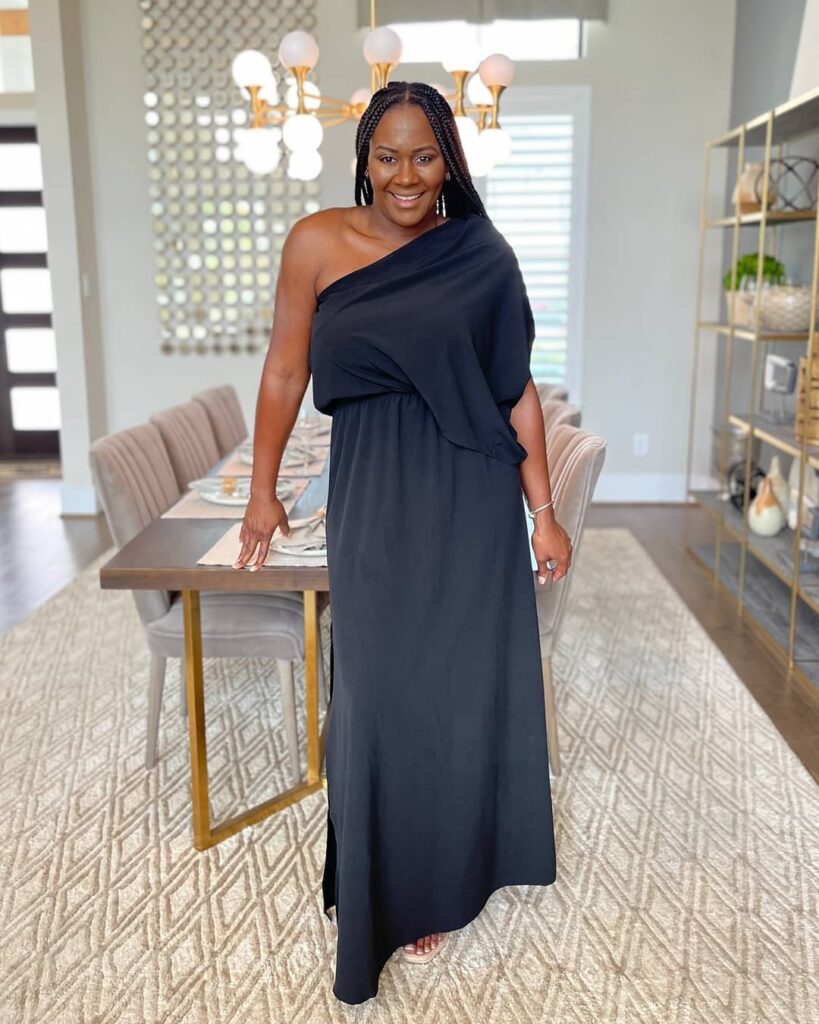 27 – Simple, Feminine and Old-Fashioned Heels
For a darling look that harkens back to simpler days, check out this outfit!
A simple blue, long-sleeved dress is paired with an adorable pair of old-fashioned heels.
You can accessorize with simple gold jewelry, black, round sunglasses, and a purse.
Alternatively, you can wear a long dress if that makes you more comfortable or stick to a shorter one for a girly, playful look!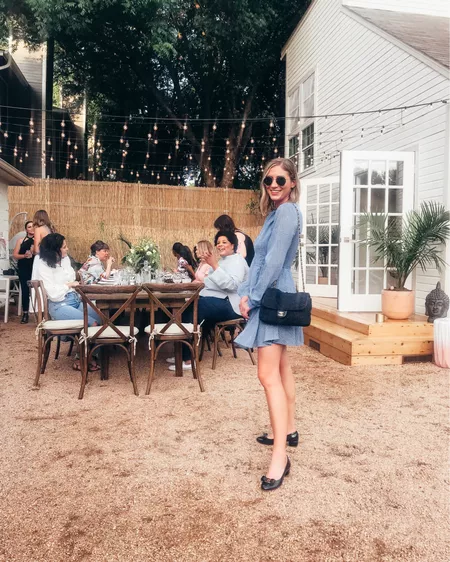 ASOS Tea Dress with Tie $31.50
26 – Comfortably Gorgeous
This simple yet gorgeous look is so great for all kinds of dinner events. Pair your sequin skirt with a simple top and a long vintage necklace. Add in high heels and a classy clutch, and you are all ready to make a mark.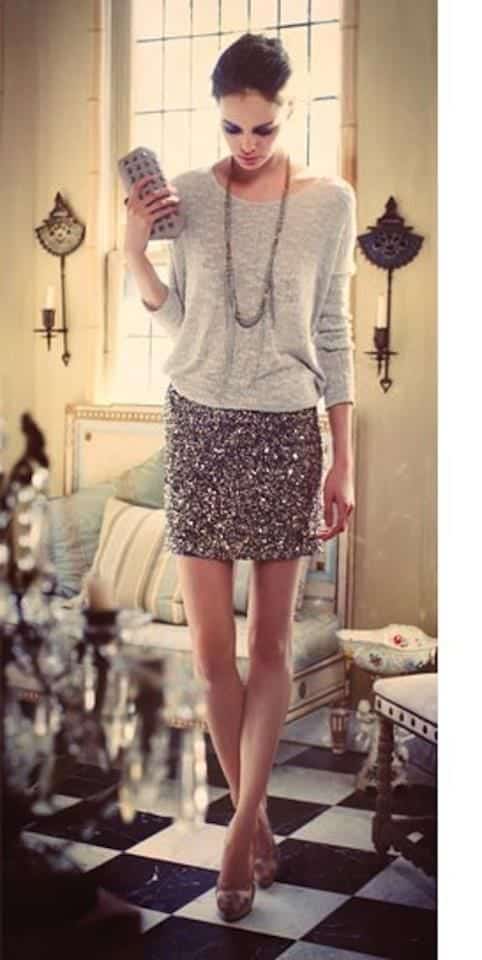 Verdusa Women's Above Knee Sequin Sparkle Mini Skirt $22.99
25 – Go for a Bodycon Dress
Bodycon dresses are really trending this year and for all the right reasons. They're available in a range of lengths and designs so choose one that you feel more comfortable in.
Since they're quite casual, you can make them look dressy for dinner parties by going for bold colors or accessorizing with some bling.
In terms of layering, they look superb with denim jackets.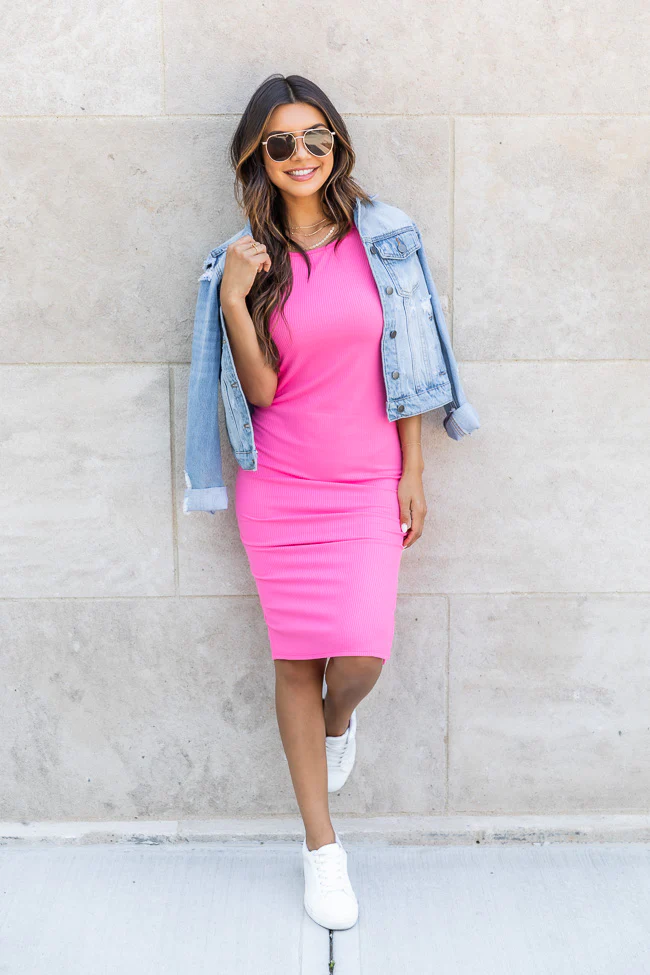 Semi-Formal and Formal Looks
24 – Gorgeous Bride-to-Be Rehearsal Dinner Outfit
To get us started, how about a very specific kind of dinner party… a rehearsal dinner!
This is a once-in-a-lifetime opportunity, and we want you to enjoy it to the fullest!
So, let us take all the guesswork out of it for you and show you a beautiful outfit that all your lady friends will just go ga-ga for.
Pair an all-white jumpsuit with some beautiful accessories like this crystal bracelet and matching earrings. Add a diamante-encrusted sandal or heel, plus a matching clutch. Putting these pieces together will have you looking like a million bucks. Now go enjoy that dinner, lady!
Here's our complete guide on Rehearsal Dinner Outfits For Brides and For Guests.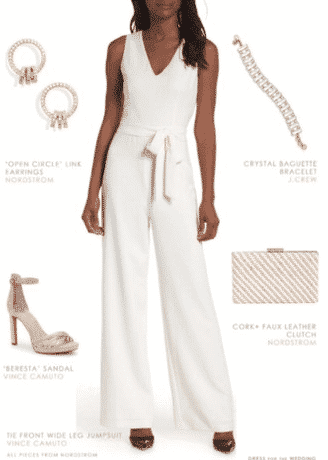 V Neck Sleeveless Backless Dress $29.90
Strappy Chunky Heel Pump Sandals $40.99
23 – Chic Dinner Outfit for the Fashionista
Want to look uber classy and chic as well as sophisticated? Then this is the look for you!
Start with the top. This is a satin wrap top in beige. Paired with some high-waist, wide-legged pants. (Extra points for comfort, ladies!)
For your shoes, opt for some faux patent leather pumps, and accessorize with oversized sunglasses and a chic black and white handbag. Add some drop earrings and voila. Your look is complete!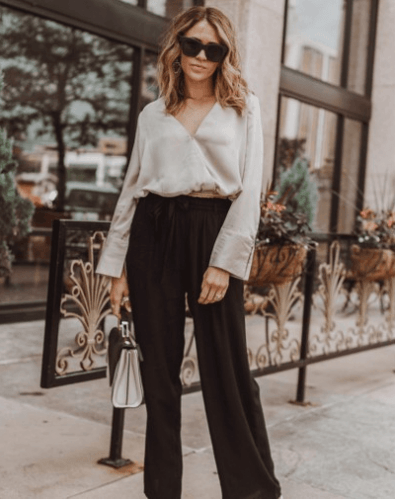 22 – Classy Pants & Blazer Outfit for Dinner Party
This kind of outfit sends a strong message of sophistication and style. With an ensemble like this, you can dress it up or down according to how formal the event is.
Starting with the top, this white crop top features a row of buttons and is worn with a pair of high-waist navy blue trousers.
Nude heels are the footwear of choice, along with a matching blazer, which you can toss around your shoulders or simply carry as an outfit accouterment. Accessorize with sunglasses and loose curls.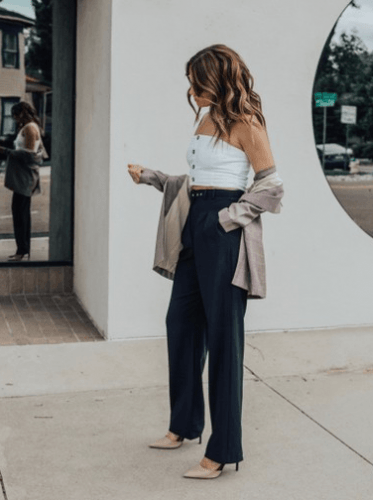 Nordstrom Tie Waist Wide Leg Pants
WAYF Single Breasted Blazer $128
21 – Gorgeous In Gray
Go glamorous this evening! Dress in a long gray dress with some metallic hand bands and a tight bun. Accessorize your glamorous dress with a gray clutch to complete your look. Metallic outfits are always classy and stylish and they literally bring a glow to your face.

TFNC Berni Grey Maxi Dress £65
Stretch Waist Dress Belt $16.59
20 – Summer Ready
Have dinner planned for an evening this summer? This simple yet elegant look is your gateway to looking pretty. Pair a lace top with a bright red skirt and some matching stilettos. Give your hair some messy waves, wear a bright smile, and you are all set for the dinner party.

High Waist Pleated Midi Skirt $23.86
19 – The WOW Factor
There is no color that beats the elegance of white. Wear a short white dress and make it stand out with red high heels. Keep your jewelry to a minimum and let your dress do the talking.
Give your hair a light blow dry and keep your makeup on the more natural side.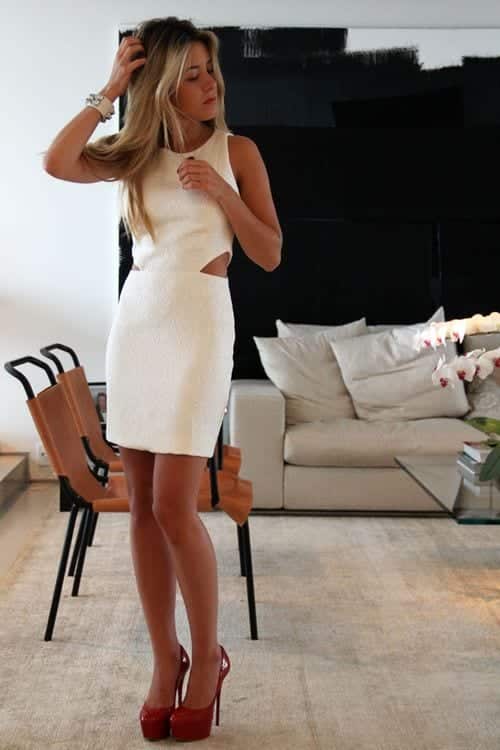 A-Line Summer Short Dress$24.99
18 – Sequined Top With A Simple Coat for Winter Dinner
Wear a sequined shirt and a plain black top to achieve a drop-dead gorgeous look. Complete your look with loose curls and metallic earrings.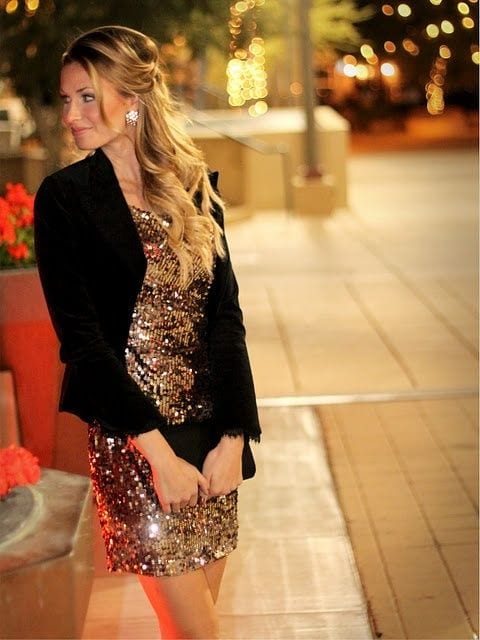 17 – Dress Chic
Wear a dress that complements your body. Keep it simple with no accessories. Make it all about letting your natural beauty shine this evening.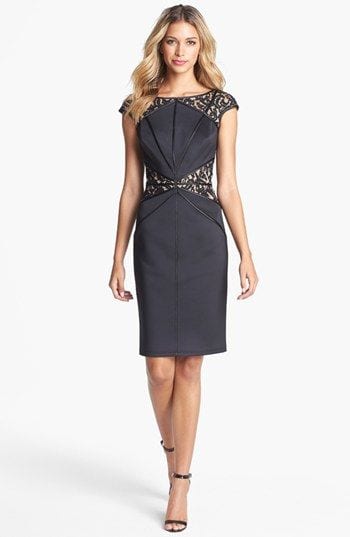 16 – Elegance Never Gets Old
This evening dress is an elegant number with a floral print and light tones. Pair your dress with a high bun and sophisticated earrings. Florals help a lot when opting for a semi-casual look. This gown is a must-have for your not-so-formal dinners.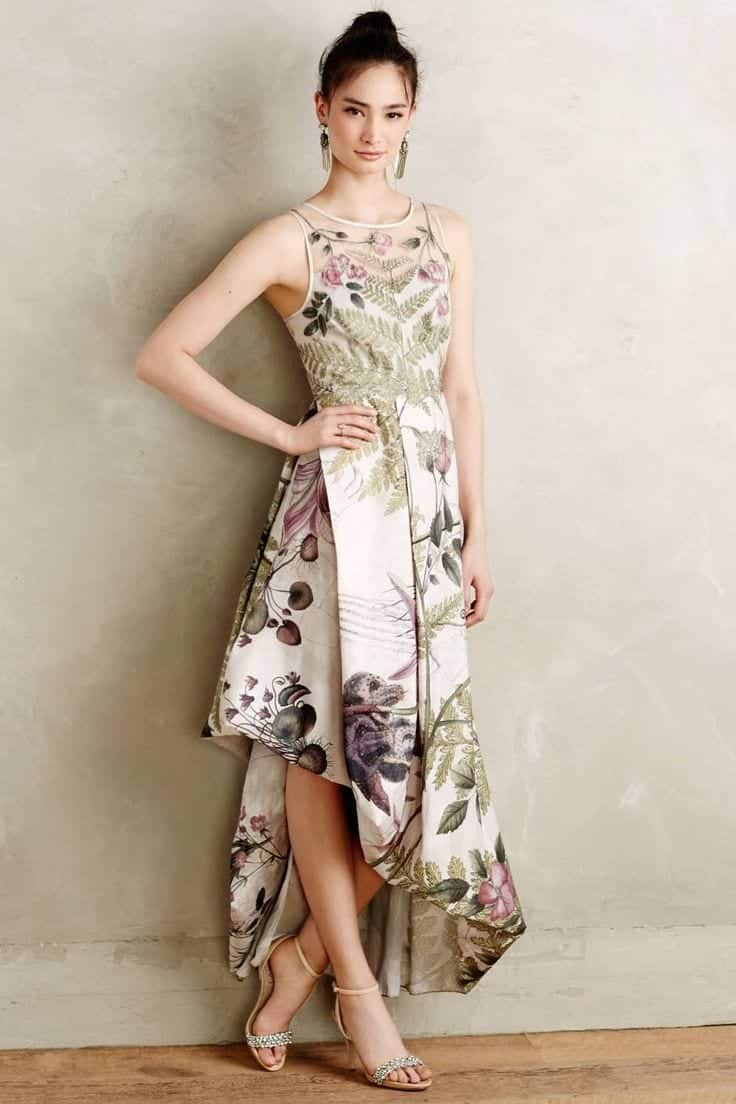 High Low Women's Long Dresses (Similar) $34.99
Betsey Johnson Women's Sb-mari Heeled Sandal $44.93
15 – Shimmery Dress for a Birthday Dinner Party
Accentuate your look with this sophisticated lace top and shimmery skirt. Make the dress stand out with light makeup and a simple black clutch.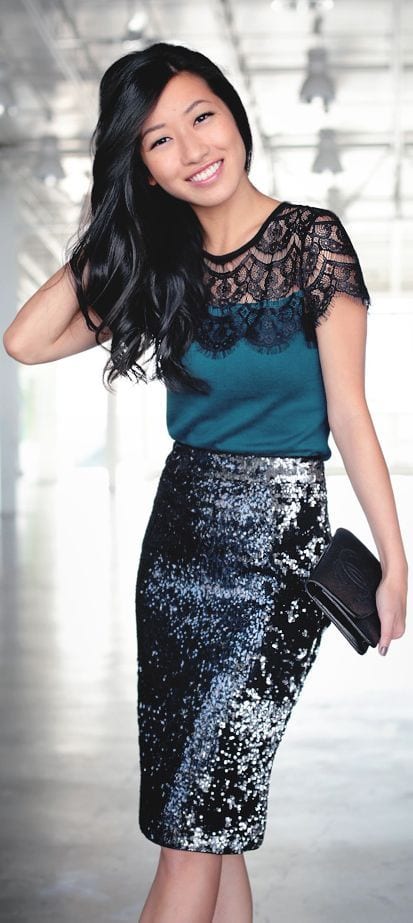 14 – The Perfect Model Look for Formal Parties
Wear this purple lacy skirt this evening to give yourself a glamorous look. Pull your hair in a messy bun and wear any nude colored stilettos. Add a classy clutch to complete this perfect look.

13 – Smokey Black
Flaunt your style with a black gown and a smoky look. Give your hair loose curls, and you are set to add spice at your dinner. This look is ideal for date nights or a formal dinner.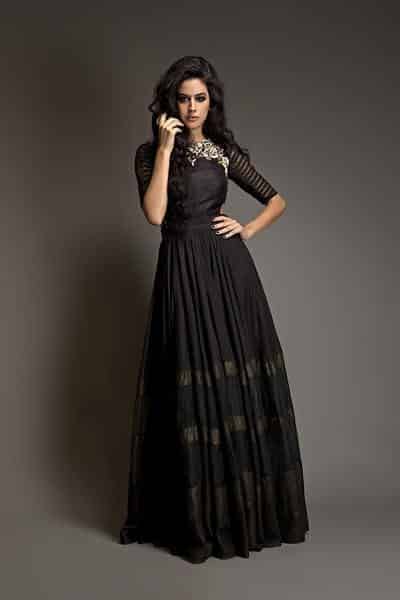 Flowy Empire Waist Fall Winter Party Gown (Similar) $25.00
12 – Be Bold And Beautiful
Lace dresses are the ultimate savior for every woman.
Be bold this evening with this red and black lace dress and long earrings – you are all set to turn some heads.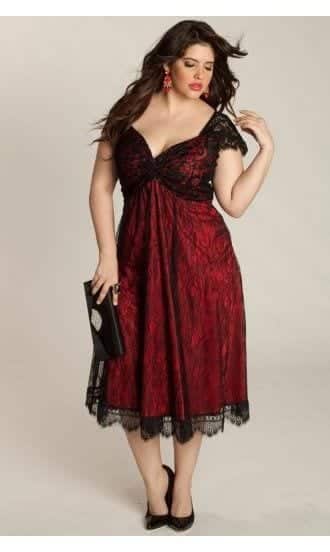 11 – Pretty And Petite
This lacy dress is a must-have in your wardrobe. Wear this look to a formal dinner and get ready to get some amazing compliments. Go simple, be elegant.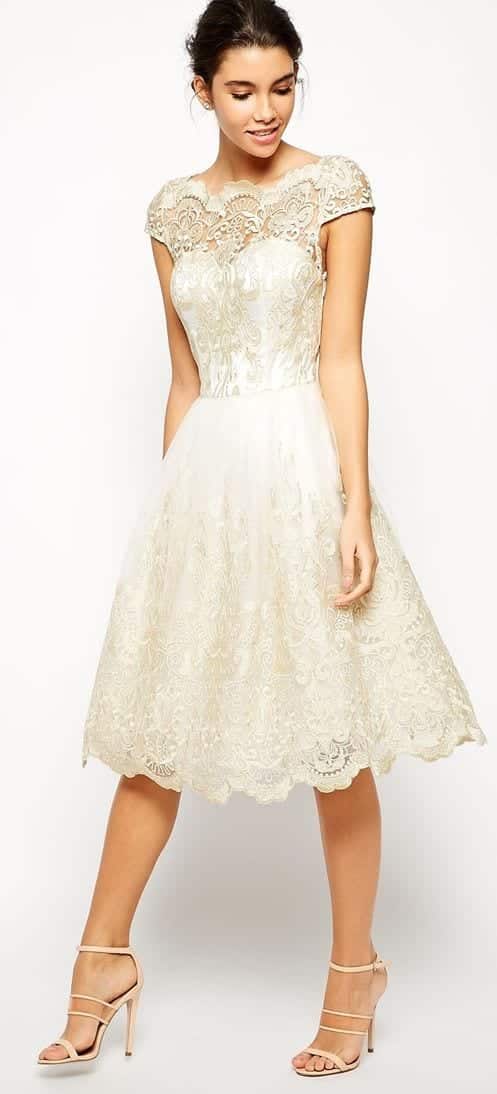 10 – Wear It With Pride
This look is the ultimate winner for any dinner outing. This simple yet elegant dress will not only compliment your amazing collar bones but will give you an extremely sophisticated look.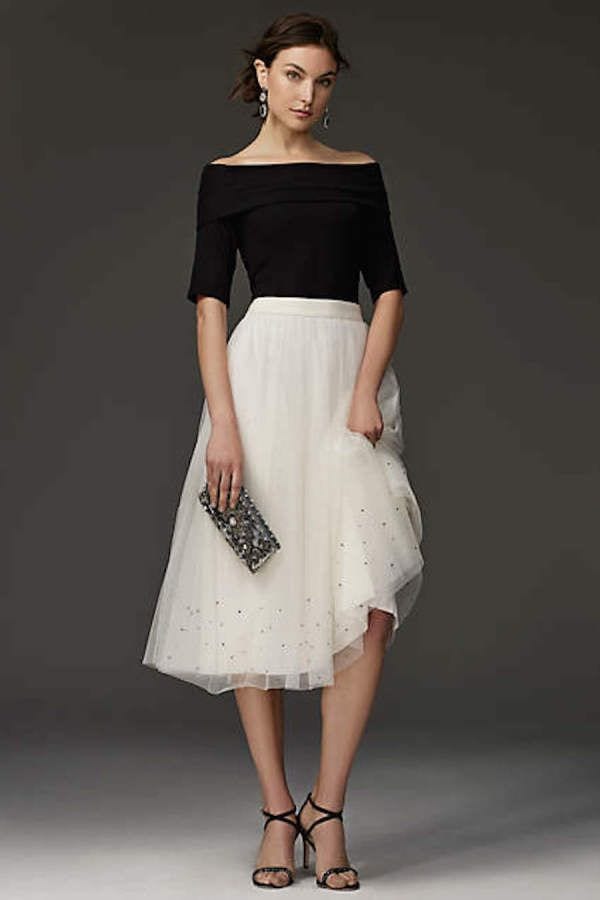 9 – Girl's Night Out
Have a girl's night out? Wear this perfectly cropped top with some shimmery jeggings. Put on high heels, and you are all set to conquer the world.
8 – Formal Restaurant Dinners
This look is a must-have for a formal dinner. Pair a simple yet elegant dress with a long coat and high heels. That's all that you need to get noticed this evening. This pleated blush pink dress is the ultimate head-turner.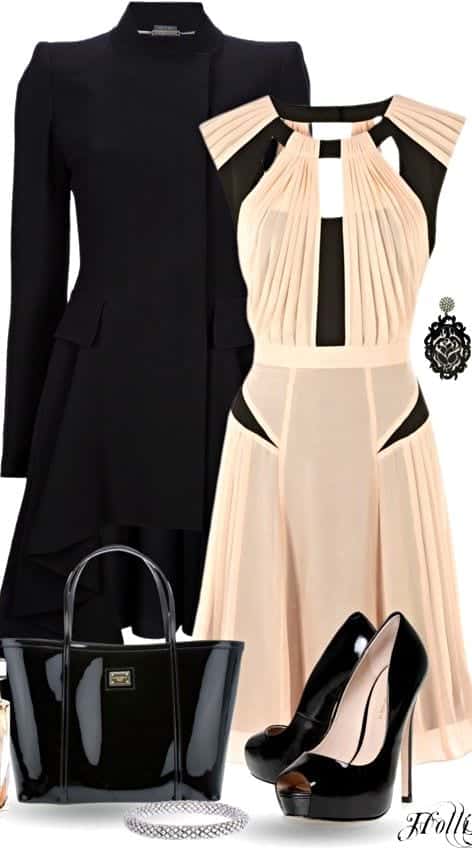 7 – Elegant, Sophisticated Christmas Dinner Party Outfit
This lovely outfit is the very essence of sophistication and charm. And here we are going to show you exactly how to achieve it for yourself!
The navy blue simple long-sleeved top is quite plain on its own, but when paired with this gorgeous skirt, it is taken up to a whole new level. (Plus, it's aesthetically satisfying to see how perfectly they match!)
Opt for a long dainty necklace and diamond stud earrings. Accessorize with a small gold clutch: this one also matches the skirt. Last but not least, pull out some suede pumps to tie the whole look together!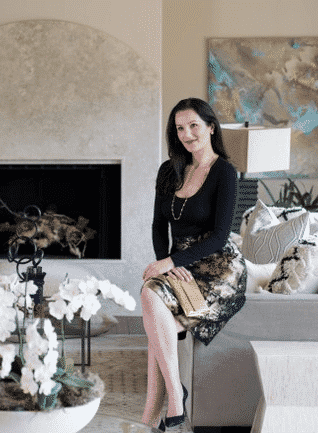 6 – Too Hot To Handle
If you are planning to set fire to the floor, then these are all the things you need.
This smartly put-together outfit is great for dinners that you know will include dancing! This look will definitely put you on the hot list this evening.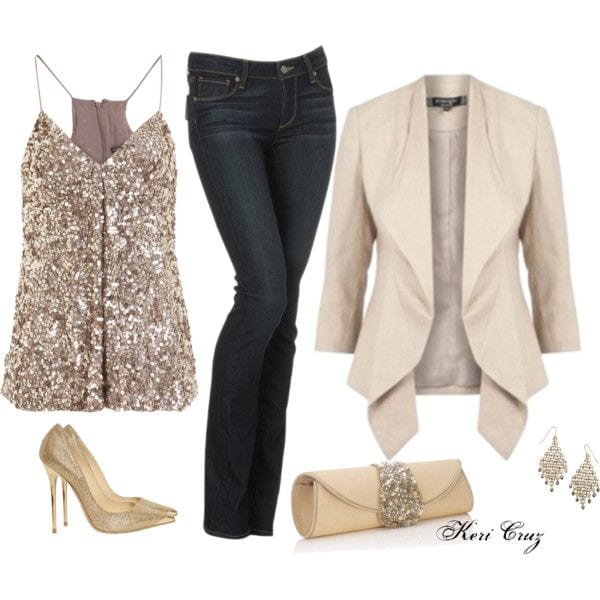 Classic Draped Open Front Blazer $25.99
Shimmer Slip On Dress Pumps $34.44
Winter Ideas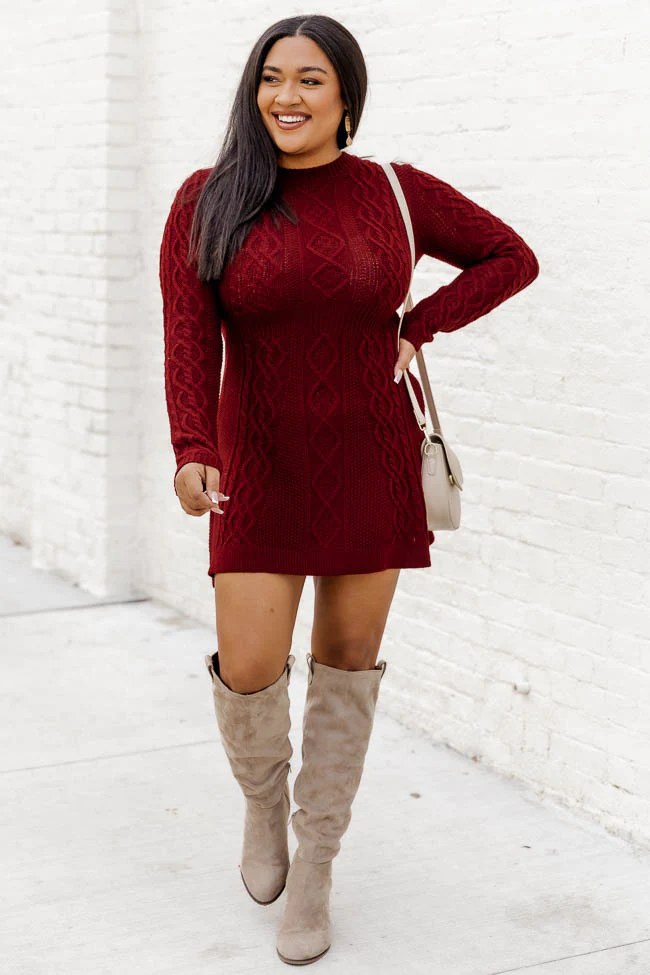 4 – Gor for a Plaid Coat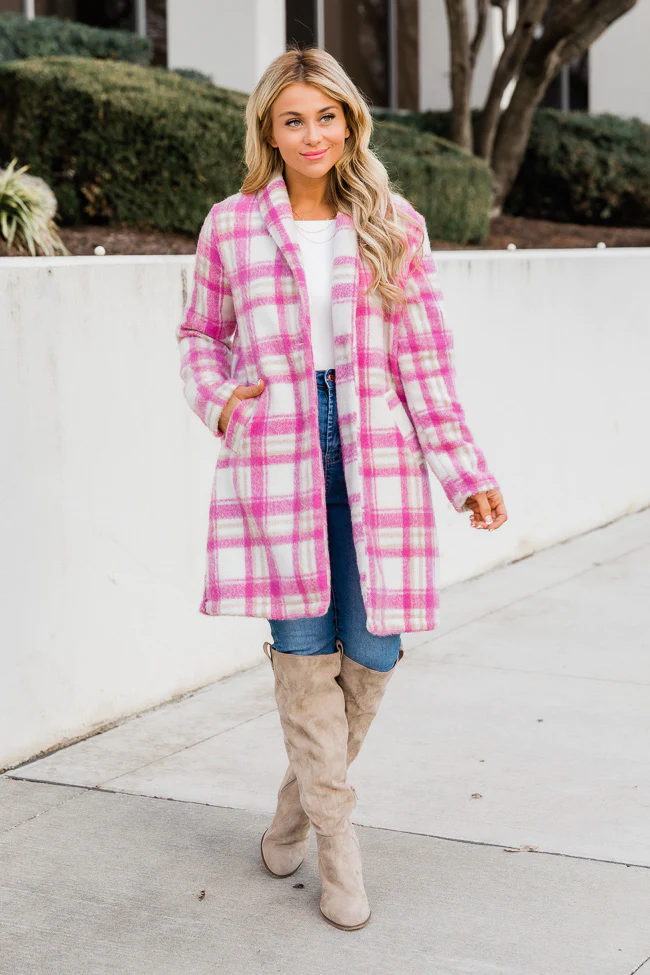 3 – Layer Your Dress with a Cardigan
Have a dinner party planned? This dinner, make it all about you. Flaunt this look with a whole lot of pride. Getting a fabulous yet bubbly look could never be easier.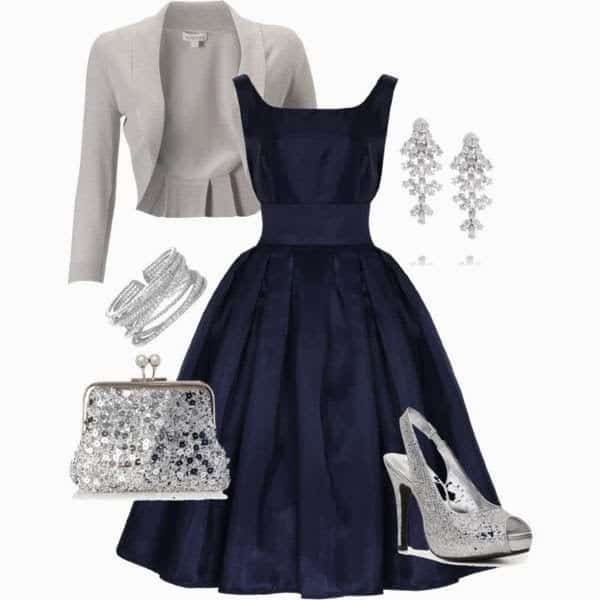 Midnight Blue Evening Swing Dress
Cluster Teardrop Dangle Earrings $15.99
2 – Super Classy, Cozy Hostess Look for Dinner Party
Sometimes it's you who will be giving the dinner party – and if that's the case, then you want to look as elegant and classy as possible! And you absolutely will with an ensemble like this.
This is a wonderful look when you are hosting a dinner party in the fall or winter and want to feel and look cozy whilst retaining a stylish vibe.
A white sweater dress is a perfect solution in that case. Top it off with a plaid cape (it screams cozy while also adding layer and pizzazz to the look) and accessorize with a chunky bead necklace. Opt for flats or mules with this look, or, if you feel like it, a pair of ankle boots.
Now get that fire roaring and grab some wine glasses. You are officially dinner party hostess approved!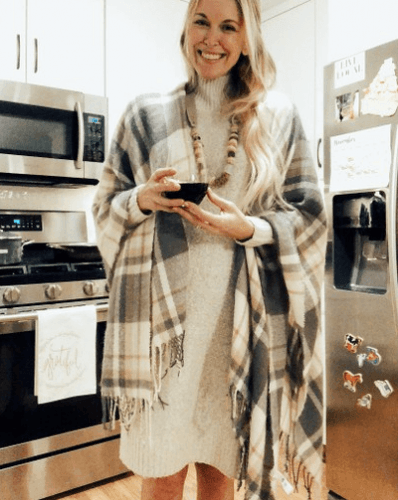 1 – Skirts and Blazers
Long skirts are a big yes this season. Get this simple yet sophisticated dress for any casual dinner party in town. Accessorize with light jewelry and attitude, and you are all set for the night.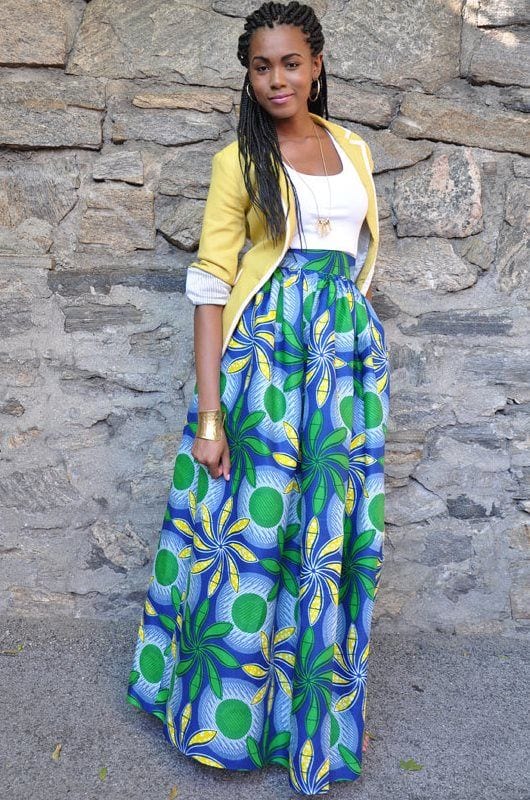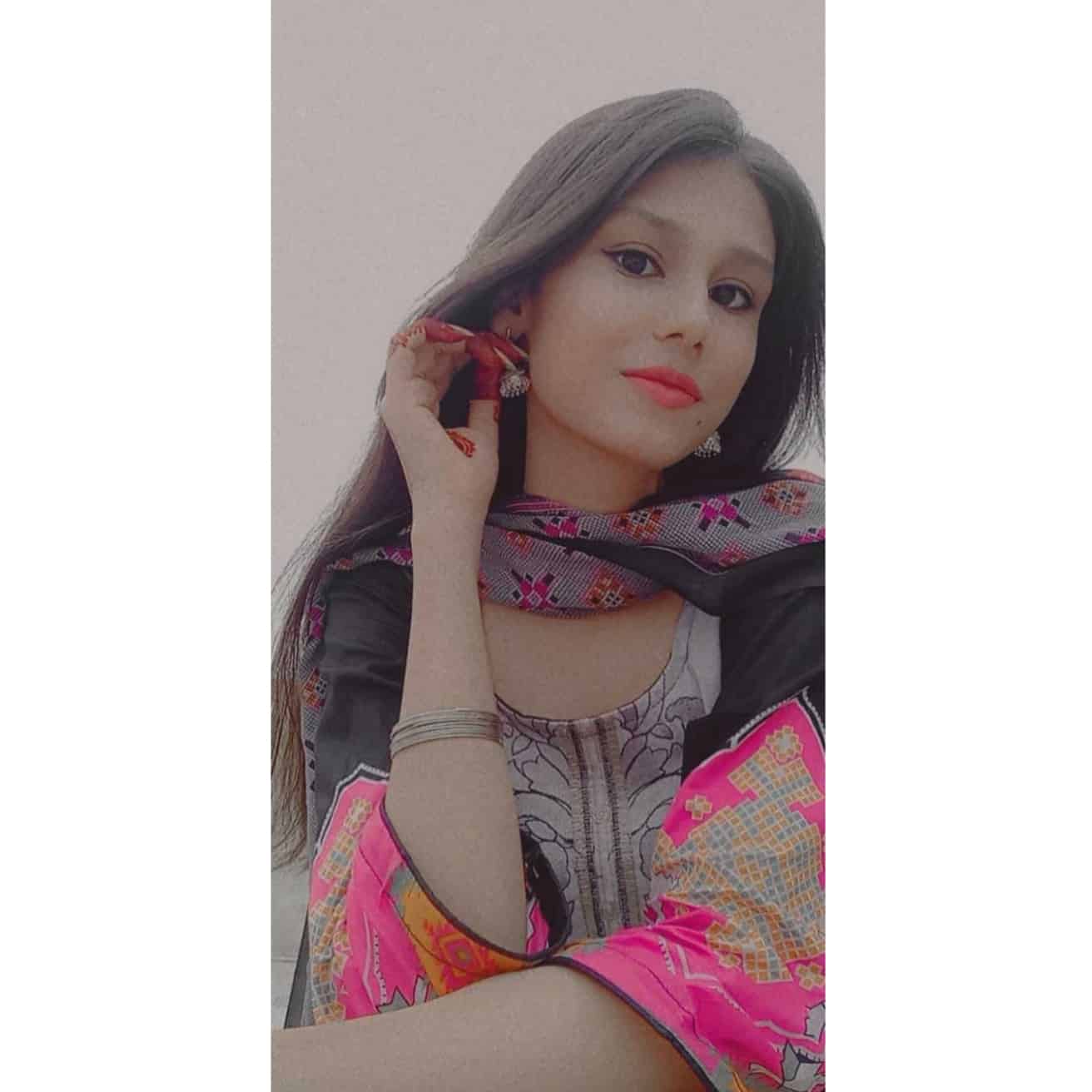 Yumna is an undergraduate business student and a freelance writer. Her life revolves around writing and reading. Being an introvert, she might not speak much but she can write for you as much as you want: )