Fashion Accessories. The new year is here with all kinds of phenomenal happenings around the world. And, yes, it is indeed the most trending year to date with lots of new technologies, schemes and everything else that you can use to make your lifestyle the best ever.
So, in order to make your year even better, let us reflect on some of the most significant fashion trends of the year. Here are some best and the coolest fashion accessories that you must have on your shopping list right away. Have a look.
What Are Some Must-Have Accessories for Girls?
This year started with so much motivation and positive energy. People made new year plans; the fashion industry was looking forward to launching megatrends and styles. In short, everything was supposed to reach new heights.
But only until March, when coronavirus hit and the entire world went to a state of lockdown. Everyone is quarantined, and hence all styles and trends are reviewed. So, this year has three trends, pre corona, corona, and we all are looking forward to the period of post corona, which will surely be the most fashionable time.
But right now, almost everything is off, work from home is the new normal, local industries are being promoted, healthcare is the priority, and the world has shifted online. It is the era of social media, influencers, and Instagrammers, and they give us some major style goals.
The accessories that are in fashion these days work well in every condition; whether you have to rush for groceries, attend an online school, meetings, video calls your friends, or style up for your Instagram photos.
Here are some of the most important and trending accessories that every girl must have;
Masks and gloves are a must this year! It is the new normal, so get yourselves printed and colored masks to match with your outfits and stay safe from coronavirus. Here are Top 17 Brands & Designers Making Face Masks for COVID-19.
Large handbags and slouchy bags are trending this year as people avoid touching things, even shopping bags that belong to someone else. So, they are the best and spacious enough to carry a sanitizer and disinfectant. Along with that, you can keep other stuff in it as well.
For work from home and zoom meetings, you need a good top for sure. But along with that accessorizing is a must. This year hoops, multilayered necklaces are top trending as they'll be visible in any online call you take.
Accessories in metallic colors are most wanted these days.
Minimal accessories are in fashion these days for everyday use and chunky ones are most popular on Instagram.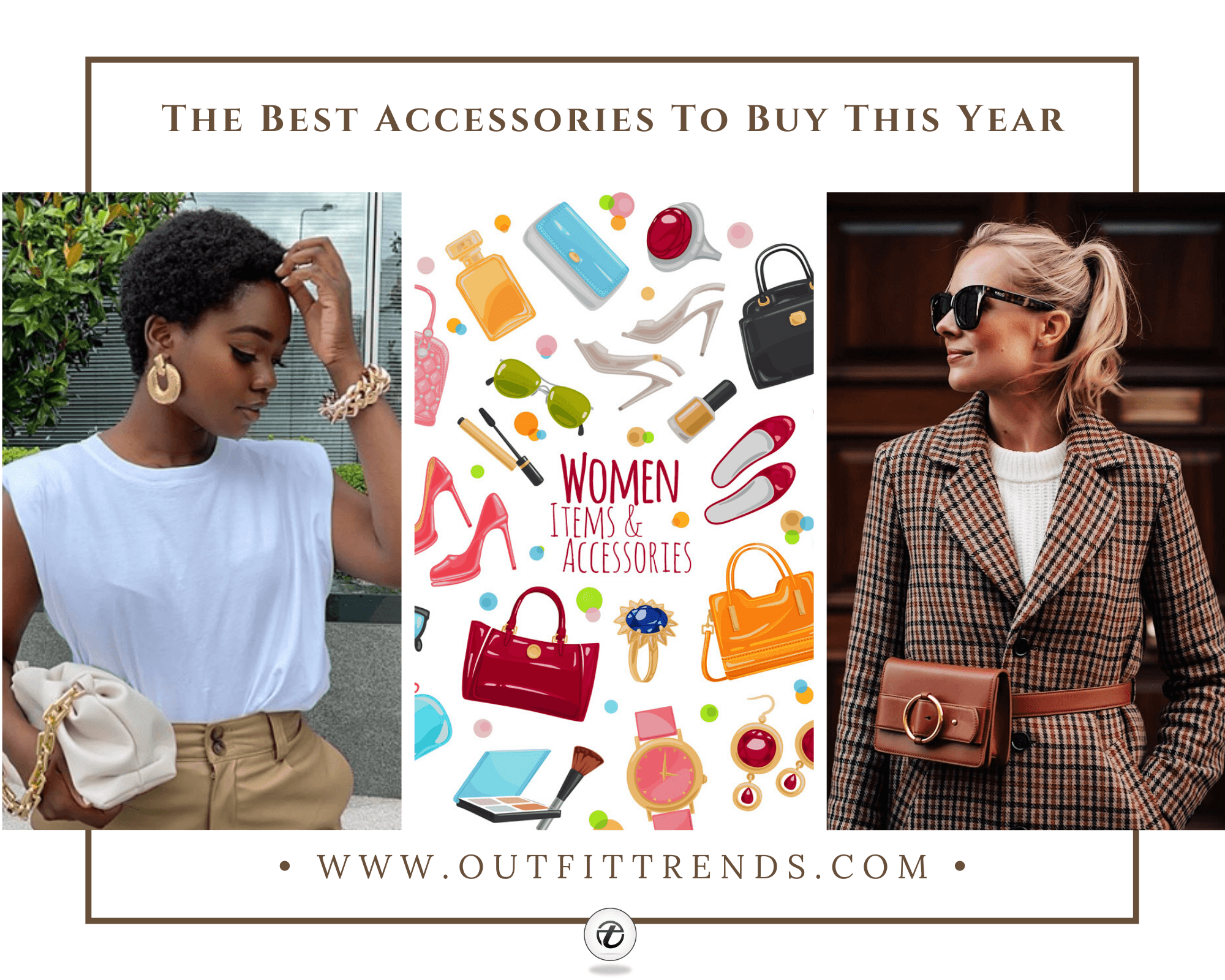 ↓ 30 – Name Necklace
Customized name necklaces are pretty much in fashion these days. They look equally great with casual and formal wear. Also, it is an exquisite piece of jewelry, and you can get a customized one according to the size and style that you want.
Those that stick to the neck are ideal with round neck tops, and others look better with deep necklines. Moreover, there are numerous ways of getting them; you can have your entire name written on a round or rectangle pendant or have one with multiple pendants/coins on which your name is written alphabet by alphabet.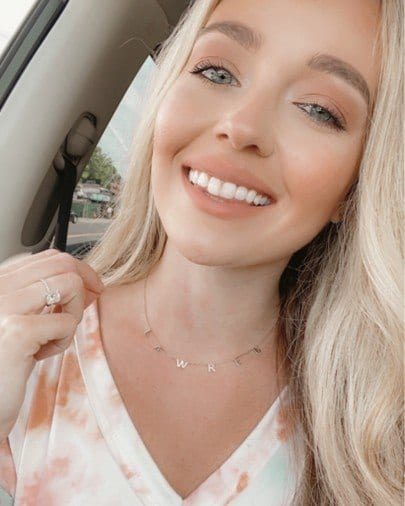 ↓ 29 – Chain Necklace
Some people simply don't like accessories that are too delicate or too chunky. Is midway your thing? Then get yourself a silver or gold chain necklace. They look phenomenal with collared shirts, off shoulder tops, boat necks, sweatshirts, and even tee shirts.
Make sure you get one of the appropriate size – one that doesn't stick to your neck and neither hides in your shirts. With these chain necklaces, keep your earrings a little lighter to have a balanced look. It is one of those styles that you can call your statement style. Wear it throughout the year, no matter where you are going. It will blend well in the outfit as well as the occasion.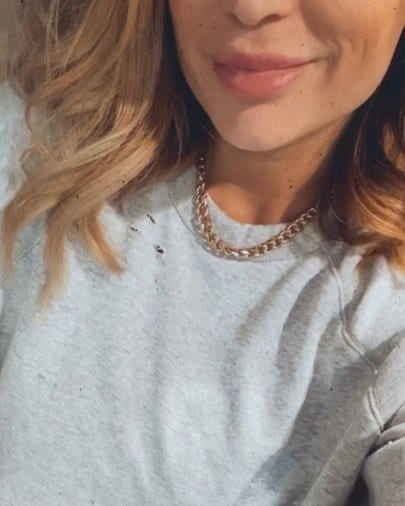 ↓ 28 – Multilayered Necklace
Are you a big fan of v neckline, plunging neckline, or leaving the top button untucked? If yes, then these multilayered necklaces can help you make your neckline appear even more enchanting. These necklaces come in different sizes, each having its own pendant. They just look fabulous!
Star, moon, and coin pendants are top trending this year. They cover your entire area below the face, so go lighter on the earring side. Opt for small studs or hoops with them for an elegant and classy look.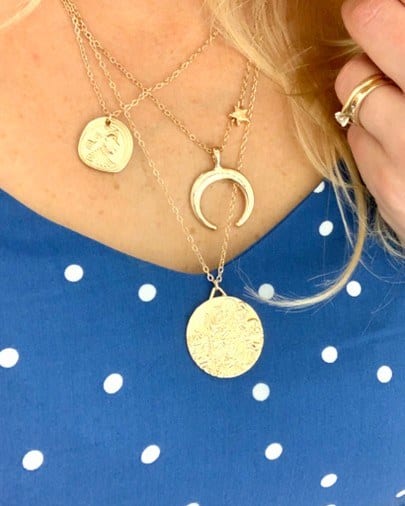 ↓ 27 – Small Studs
Girls who wear elegant and dainty accessories look stunning. Being a girl, you must have as many studs as possible. Diamond-shaped earrings go well with almost every outfit. But you should have multi-colored ones as well in case you have to match them with your outfit. Also, if you have multiple piercings, they will be of great use to you.  They are ideal for people with longer face cuts and rectangle-shaped faces. Let your hair open and tuck them behind your ear to make the earrings noticeable—a perfect choice with office outfits.
Moreover, school and college going girls should have a handful of them as they are neither too small nor too large. Just the perfect size! Along with them, wear a dainty necklace to finish off your look!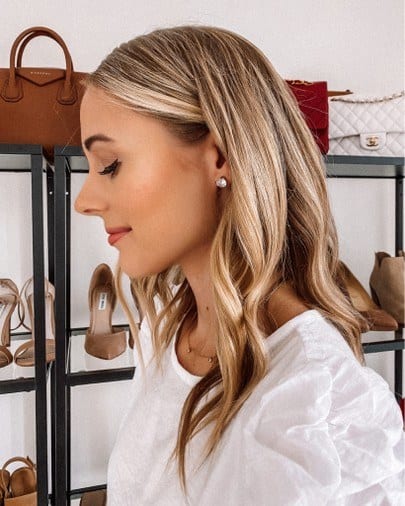 ↓ 26 – Gold Ball Studs
Almost all of us had one small pair of gold ball earrings in our childhood, which our mothers never allowed us to take off. Can you relate to that? If yes, then we are sure now you can wear earrings of your choice at least. It is time to make an upgrade!
Buy yourself a pair of large gold ball studs; they come in many forms; single ball, multiple balls, and a ball that is placed in the place of the stopper. They are the perfect size of earrings to be visible enough in open hair and from a distance.
Moreover, they are the most enthralling choice for formal wear, business meetings, and dinners. They are nothing extra and totally on point! The most beautiful thing about the golden color is that is suits all colors of outfits, all skin tones, and looks equally great in the day time as well as night time.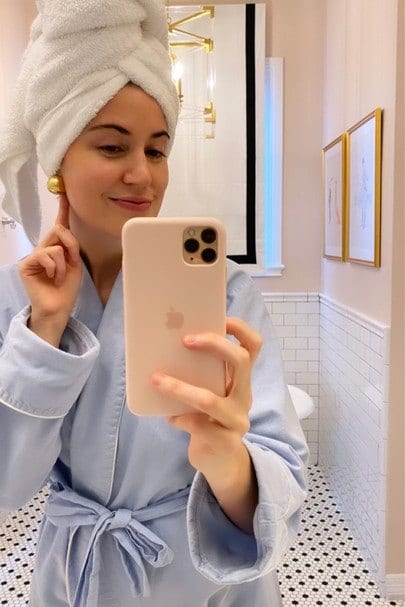 ↓ 25 – Large Hoop Earrings
Large hoops have never been out of fashion, but this year, they are considered everyone's favorite! Girls from all across the globe are fangirling over them, and many have countless pairs of them. If you are still lagging, then let us tell you it is still not too late.
Get yourself an essential pair or two in silver, golden, and metallic shades. Even if you plan to have them in every color or multiple colors, they will never go to waste. Another great thing about them is that they help you contour your face, are visible in all hairstyles, and pop up your look if you are wearing your hair in a ponytail or bun.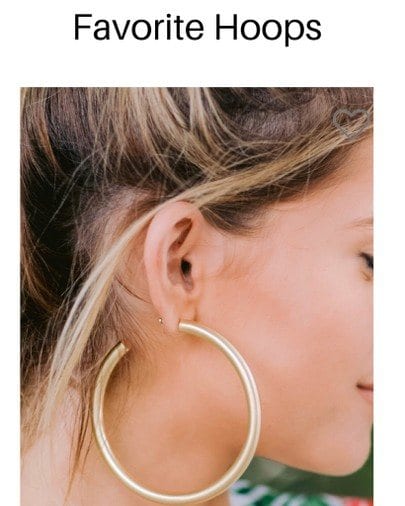 ↓ 24 – Thick Gold Hoops
We wonder if you have noticed this or not, but ring sized thick hoops are trending the most this year. Multiple gold hoops are also pretty much in fashion these days, and everyone is drolling over them.
Once there was a time when only mature women preferred wearing them, and youngsters considered them outdated. But now, when the fashion is all about minimal accessories, they have made their way in once again. Also, if you have multiple piercings, you can fill them all with gold hoops of different sizes and designs. If you have short hair and can't decide on the right earrings, here are some Stunning Ideas To Wear Earrings With Short Hair.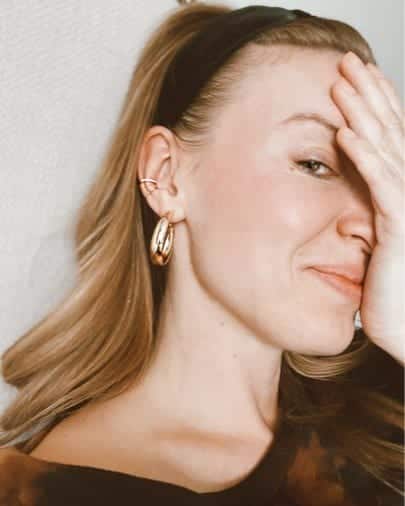 ↓ 23 – Crossbody Bag
Not everyone likes carrying large handbags. Sometimes a person just isn't comfortable with them and carrying them is a big deal too. No worries, a crossbody bag will do it all for you as well.
Have a collection of them in all basic and primary colors, this way it will be easy to match one with any outfit. They look very stylish and catchy. They are an ideal choice for teenagers as well as young adults. Moreover, they look fabulous with casual and semi-formal outfits.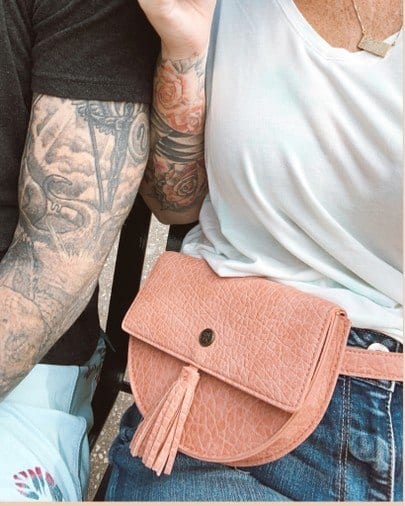 ↓ 22 – Smartwatch
Watches were indeed gone for a long time. Everyone can see time on their phones and other gadgets, which reduced the demand for watches. But now they are back in fashion with the smartwatch trend.
There's also such a huge variety of bands available these days from sport leather bands to girly bands in floral prints. Wear a pretty delicate watch in your left wrist of any design that you desire. Accessories it with the help of a bracelet or bands for a beguiling touch. No matter what outfit you are planning to wear or what event you are headed to, a watch will make you look elegant and classy.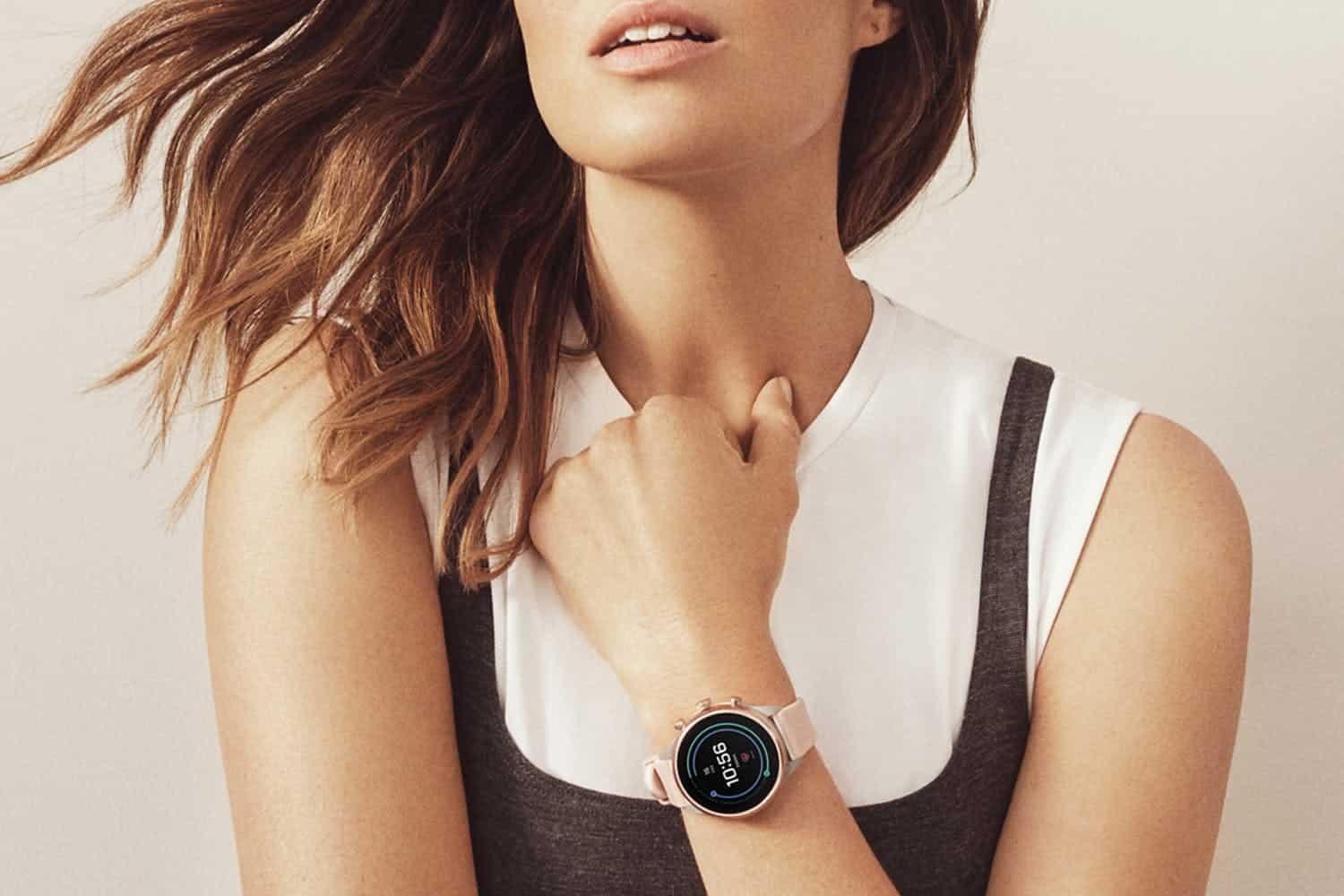 ↓ 21 – Scrunchies
This year is all about self-care, skincare, and hair care. Are you taking care of your hair the right way, though? What hairbands are you using? Are you tying your hair in messy buns with the help of rubber bands? Let's cut them all off. Scrunchies are there to help you style your hair most comfortably without damaging your hair. Tie your hair in a ponytail, braid your hair or go with messy buns but use these scrunchies made of elastic and soft fabric. There is such a vast variety of them that you can easily find one in any shade and print. Here are some ideas on how to carry the popular Puffy Headband Trend.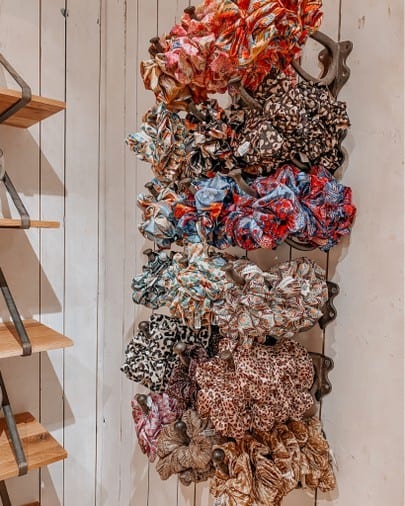 ↓ 20 – Bow Headbands and Ponies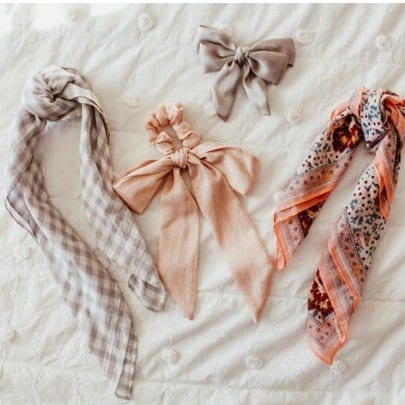 ↓ 19 – Hat
Hats are really royal, and they give off extremely luxurious vibes. This year when you are mostly staying at home, it is pretty evident that going out and opening your eyes in the sun won't be an easy thing. So, let hats help you out.
They will not only provide you style and charm but also stop the sun rays from getting into your eyes. They look adorable with maxi and flowy outfits, especially if you are planning to go to the beach. Here are the most chic Ways To Wear A Straw Hat This Summer.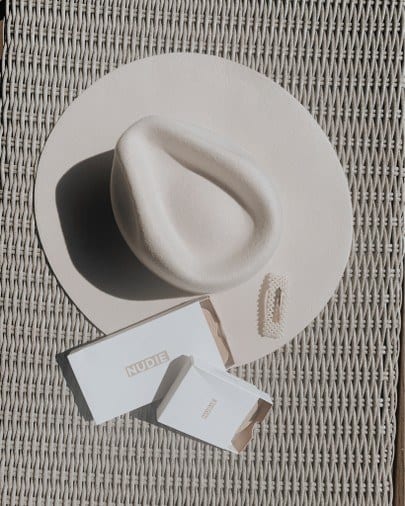 ↓ 18 – Pearl Clips
Pearl clips are the cutest addition to fashion accessories that every girl must have! They come in plenty of designs, some with your names on it, and some with strong statements like "girl boss," etc. You can style them in hundreds of ways; opt for side partition and use them or fix them in your ponytail, braids, low buns, high buns, hair updos, etc. and create a statement style!
↓ 17 – Simple Bracelets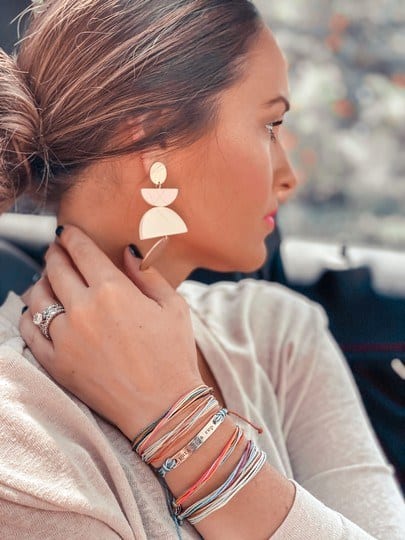 ↓ 16 – Vibrant Colored Loops
↓ 15 – Pearl Hoops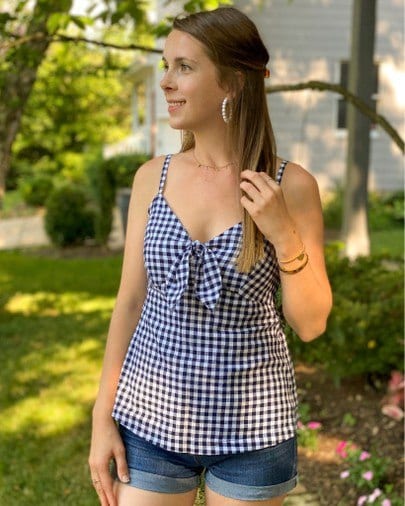 ↓ 14 – Modern Gigantic Aviators
Modern gigantic aviators are surely the symbol of revival and that all so flawlessly because they seem classily vintage and contemporary at the same time.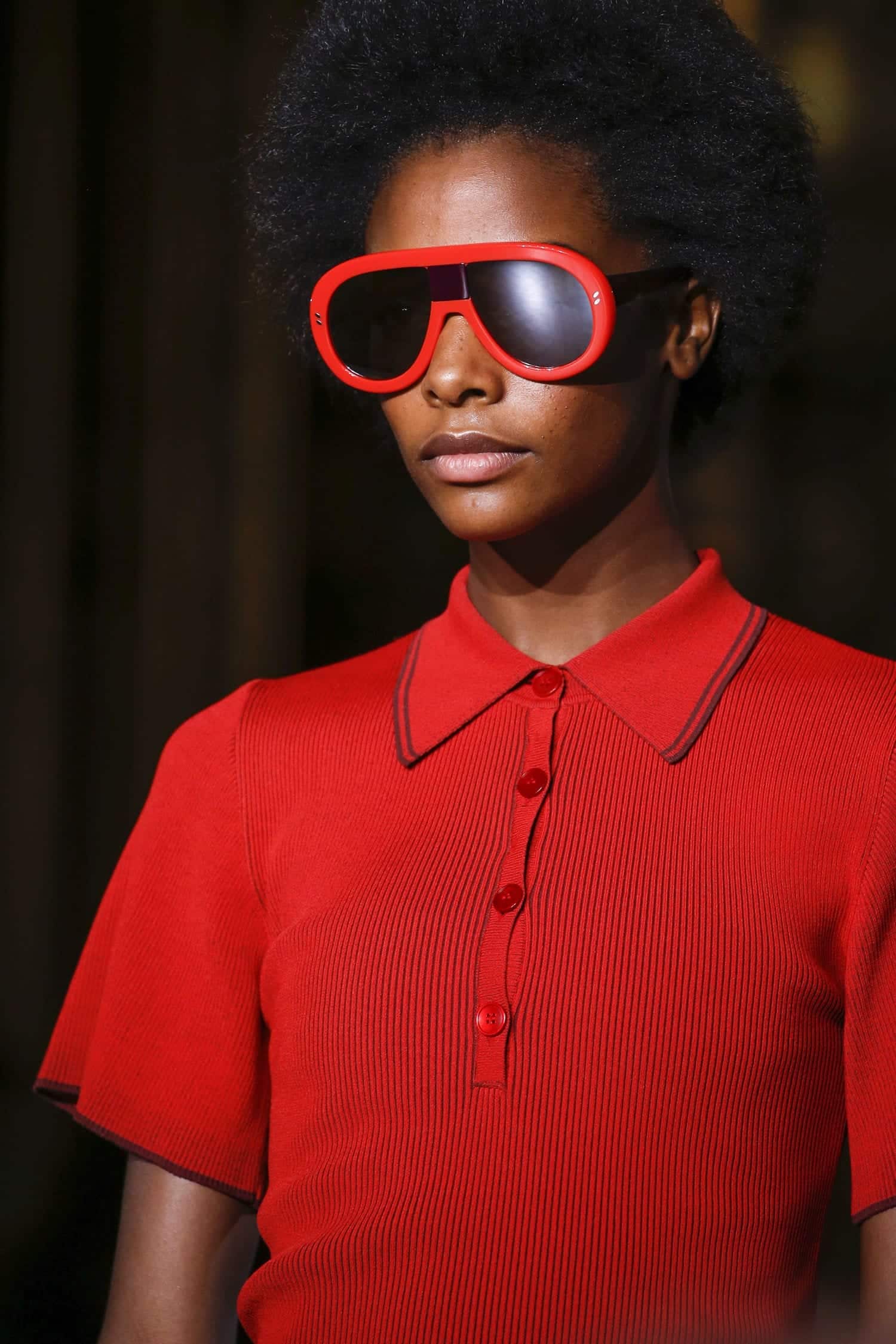 ↓ 13 – Revived Glamour of Silver Bags
It definitely serves as the most unusual yet the most attractive of designs we have seen so far.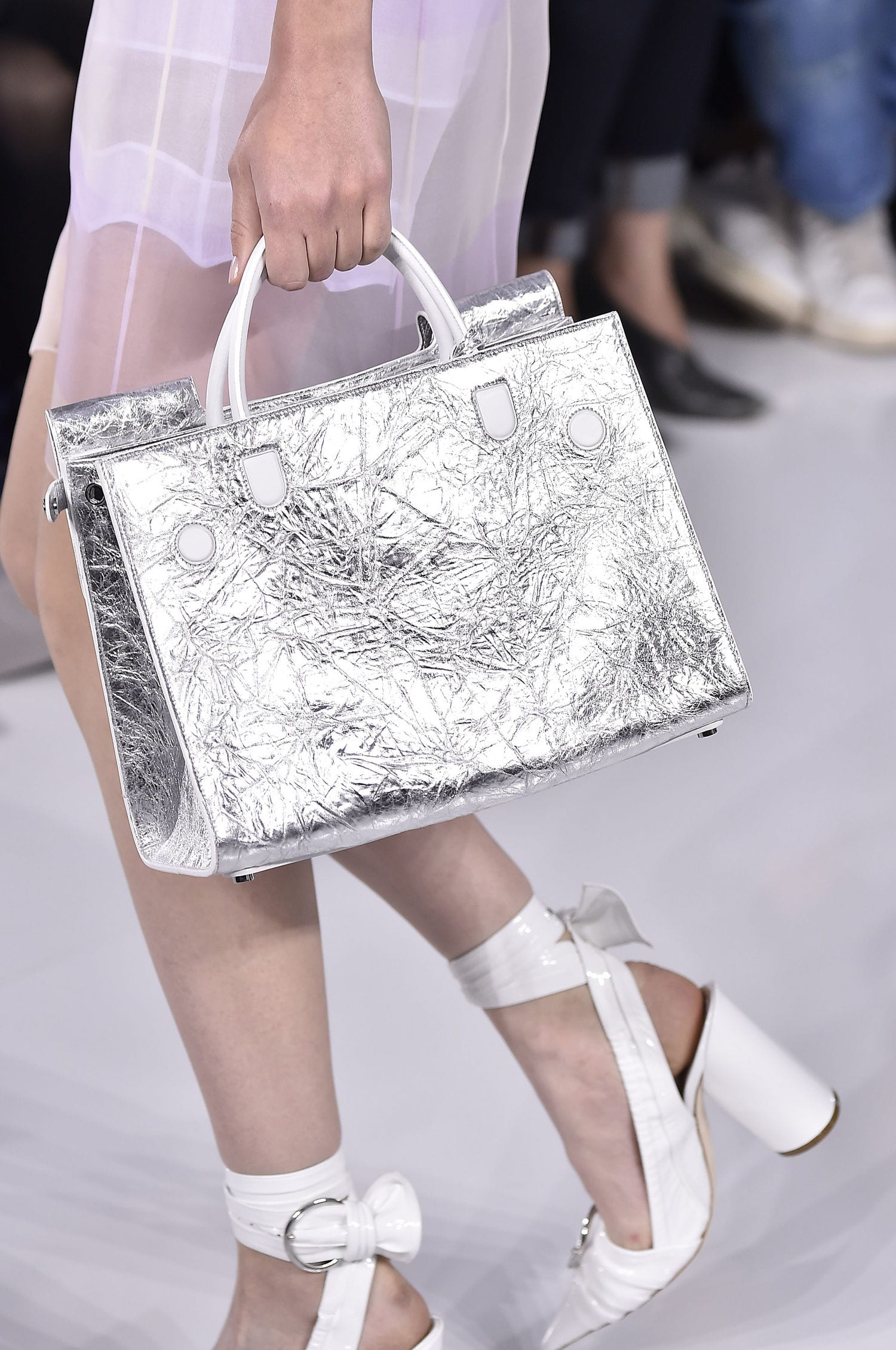 ↓ 12 – Aqua-marine Craze with an Odd chain
This gorgeously designed accessory with a classy and eccentric handle chain is bound to be the most phenomenal we have seen of fashion this year.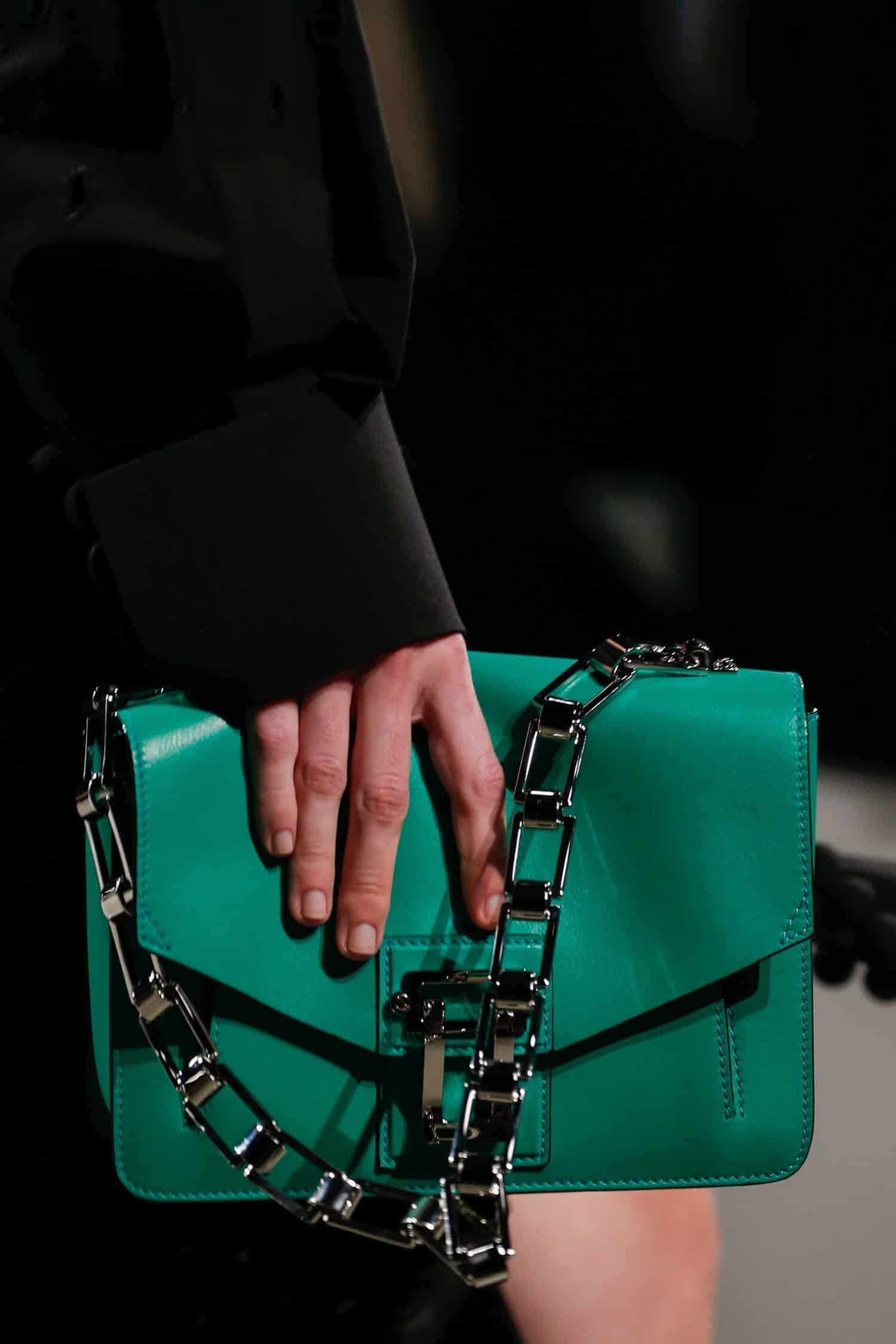 ↓ 11 – A Stunning Statement Style
Fashion – like we have never known before.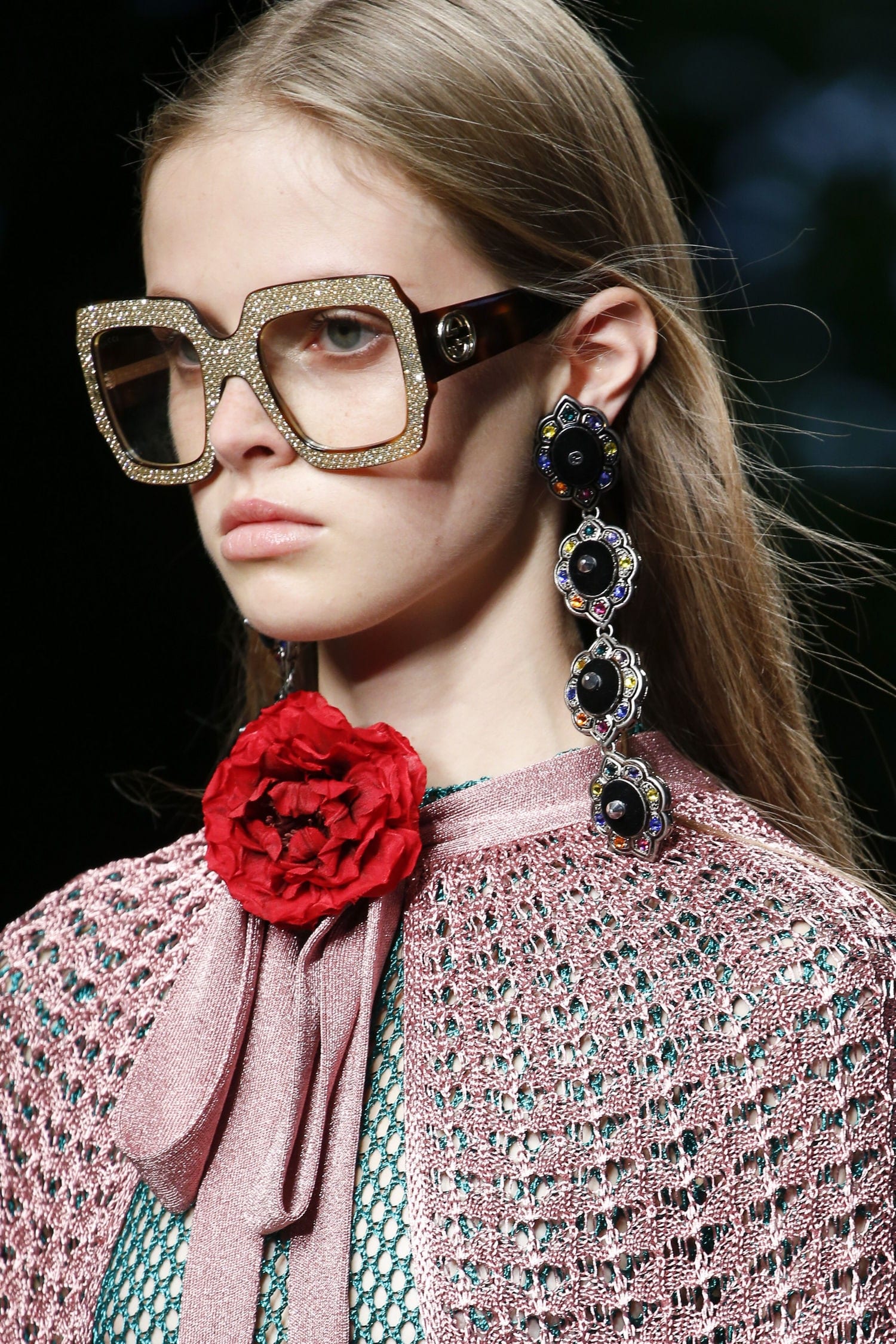 ↓ 10 – Remark Worth Tiaras
Surely tiaras and crowns are not an accessory of daily fashion practice, but that's what sets them apart.
↓ 9 – The Wildness of Wicker Bags
See how the structure of the bag is going nicely with the woody design, and the colors seem to blend in perfectly.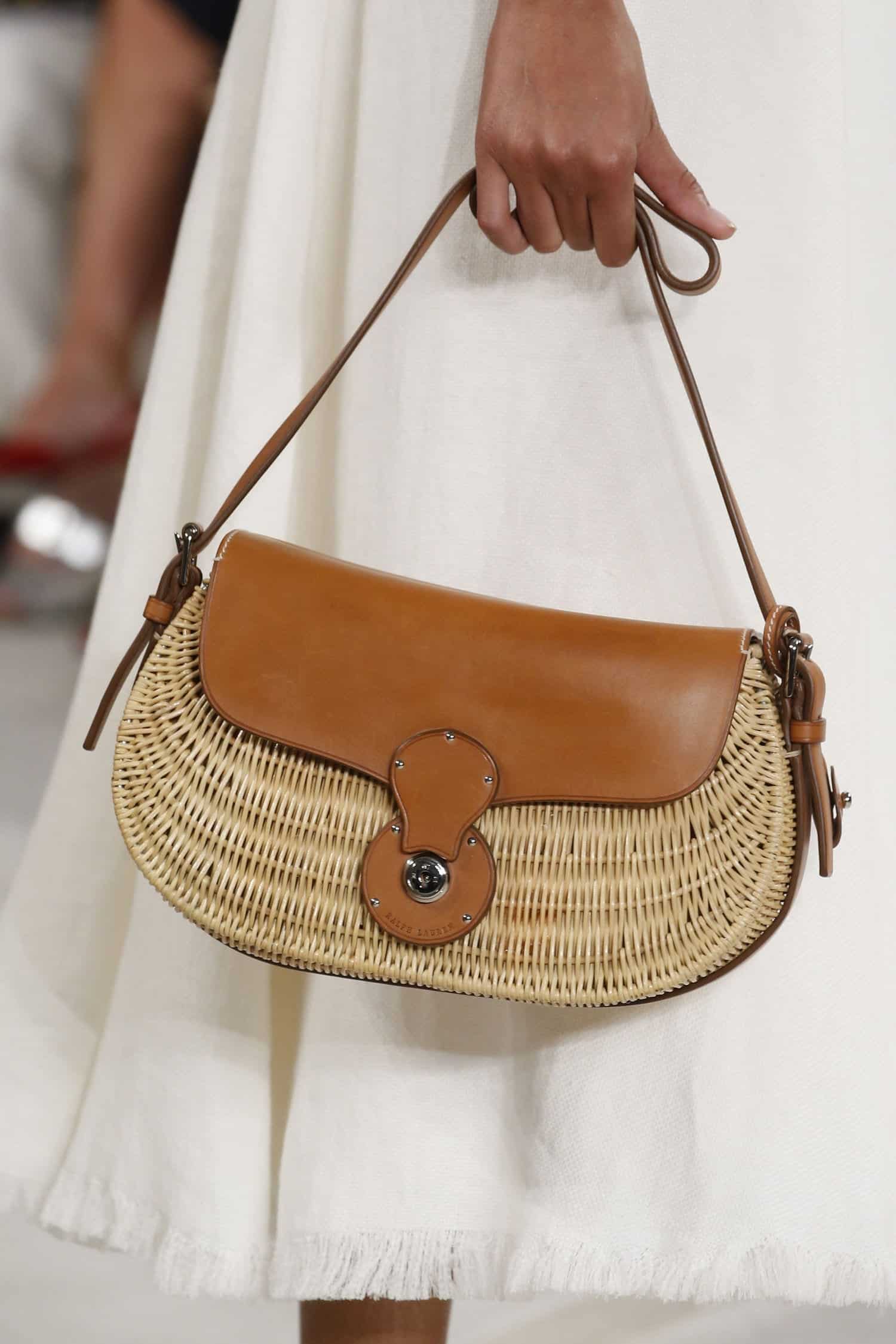 ↓ 8 – Sophisticated Hair Bands
It has slight tinges and glimpses of vintage culture and will make you distinctly different.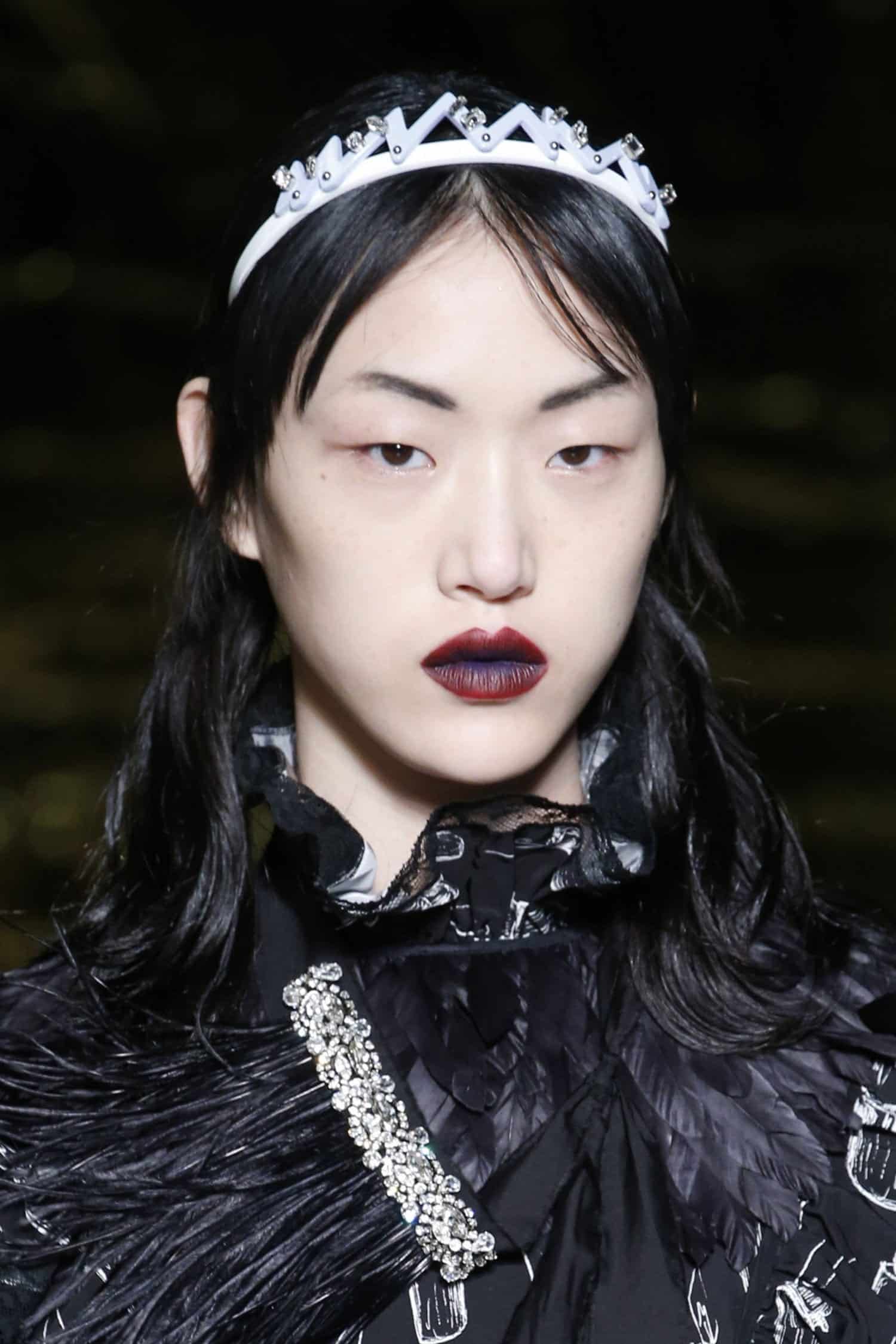 ↓ 7 – Love and Warmth for Body Chain
This classic and a decently designed with minimal delicacy and attraction is our favorite for the year.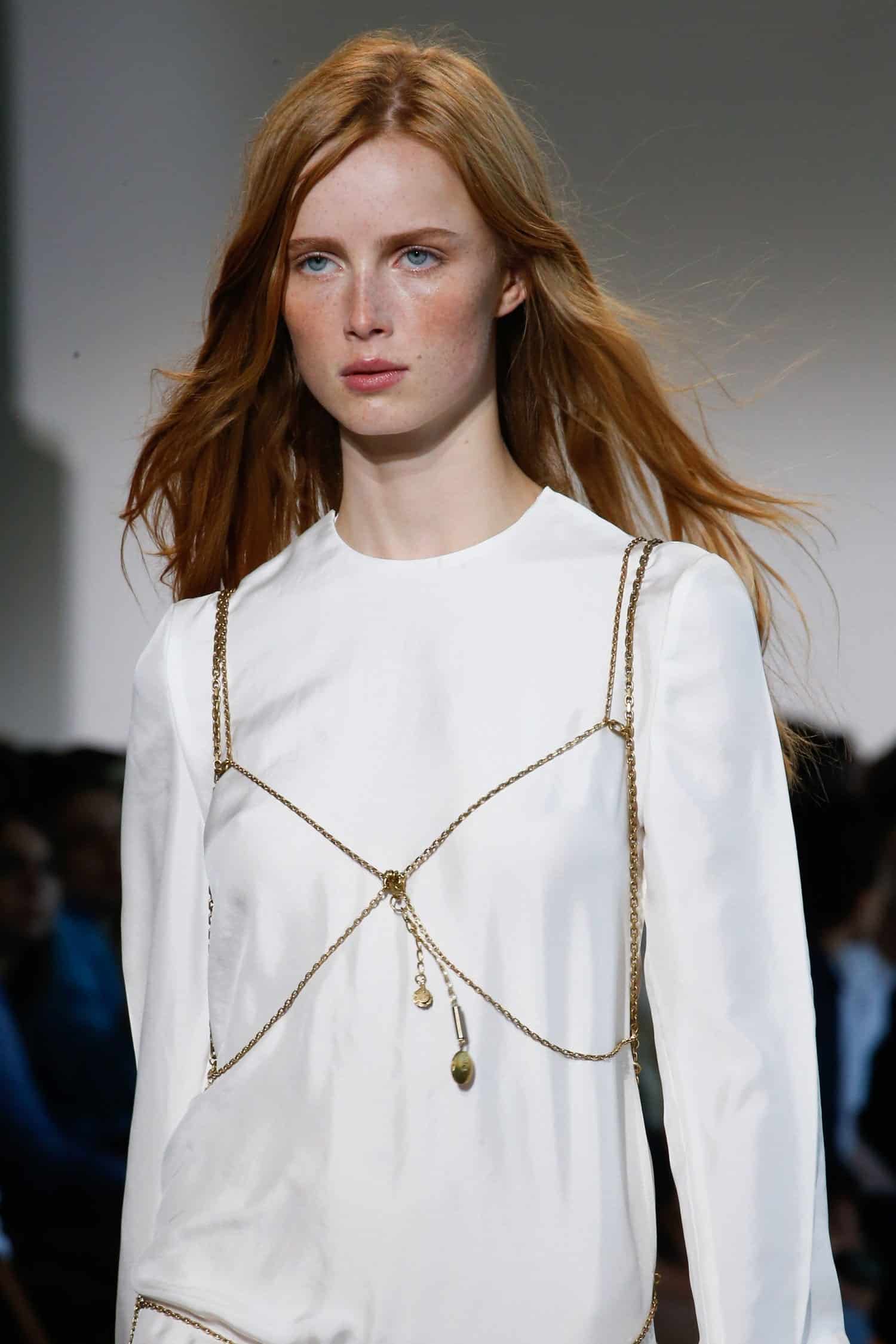 ↓ 6 – Tiara like Hair Band
This exceptionally chic tiara-like hairband is the most demanded accessory of the year.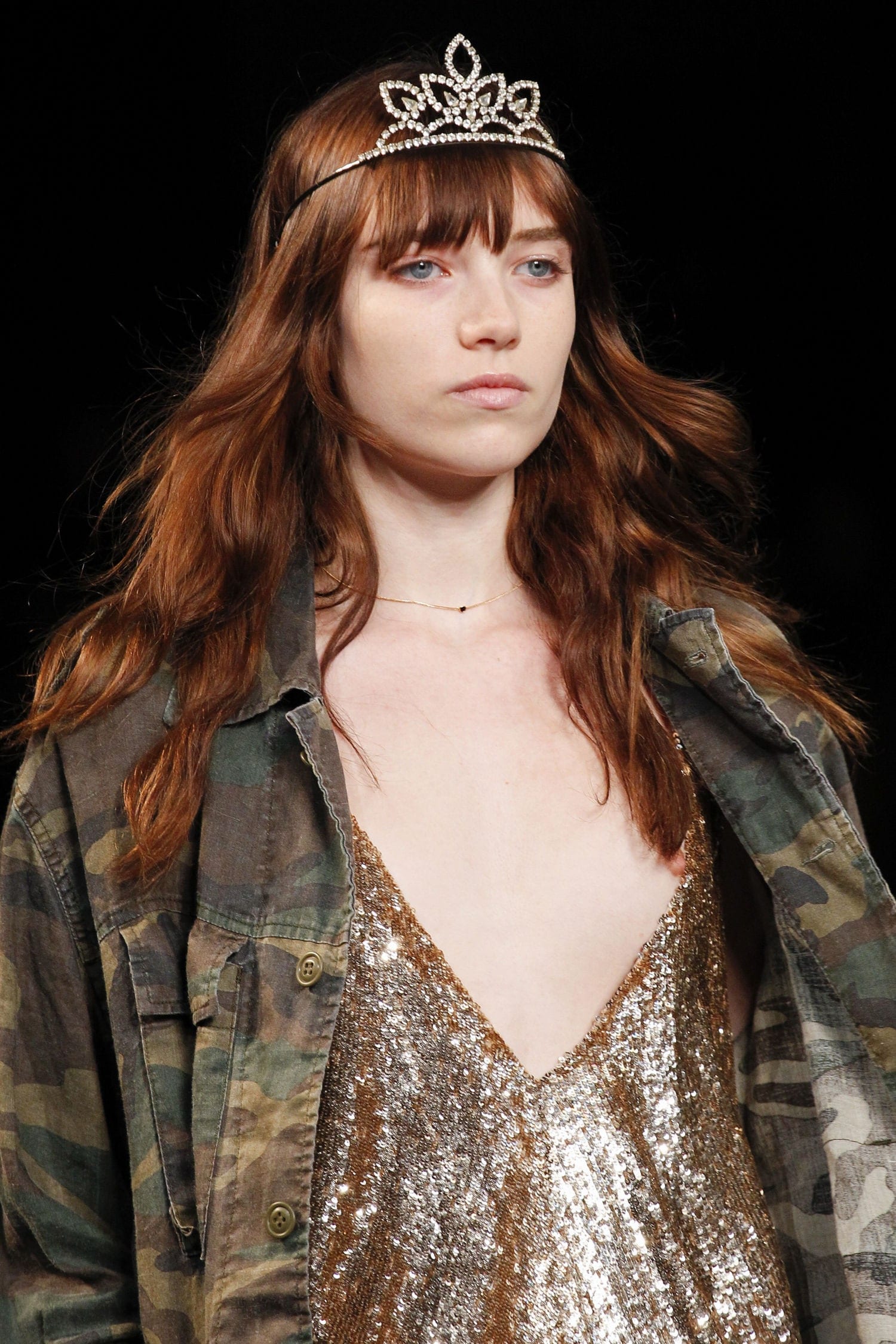 ↓ 5 – The Dynamic Embellished Bags
Yes, this is undoubtedly the most trending year for embellished bags, and we cannot merely agree more to this. Embellished bags are no longer a thing of the past because they are the classics in fashion.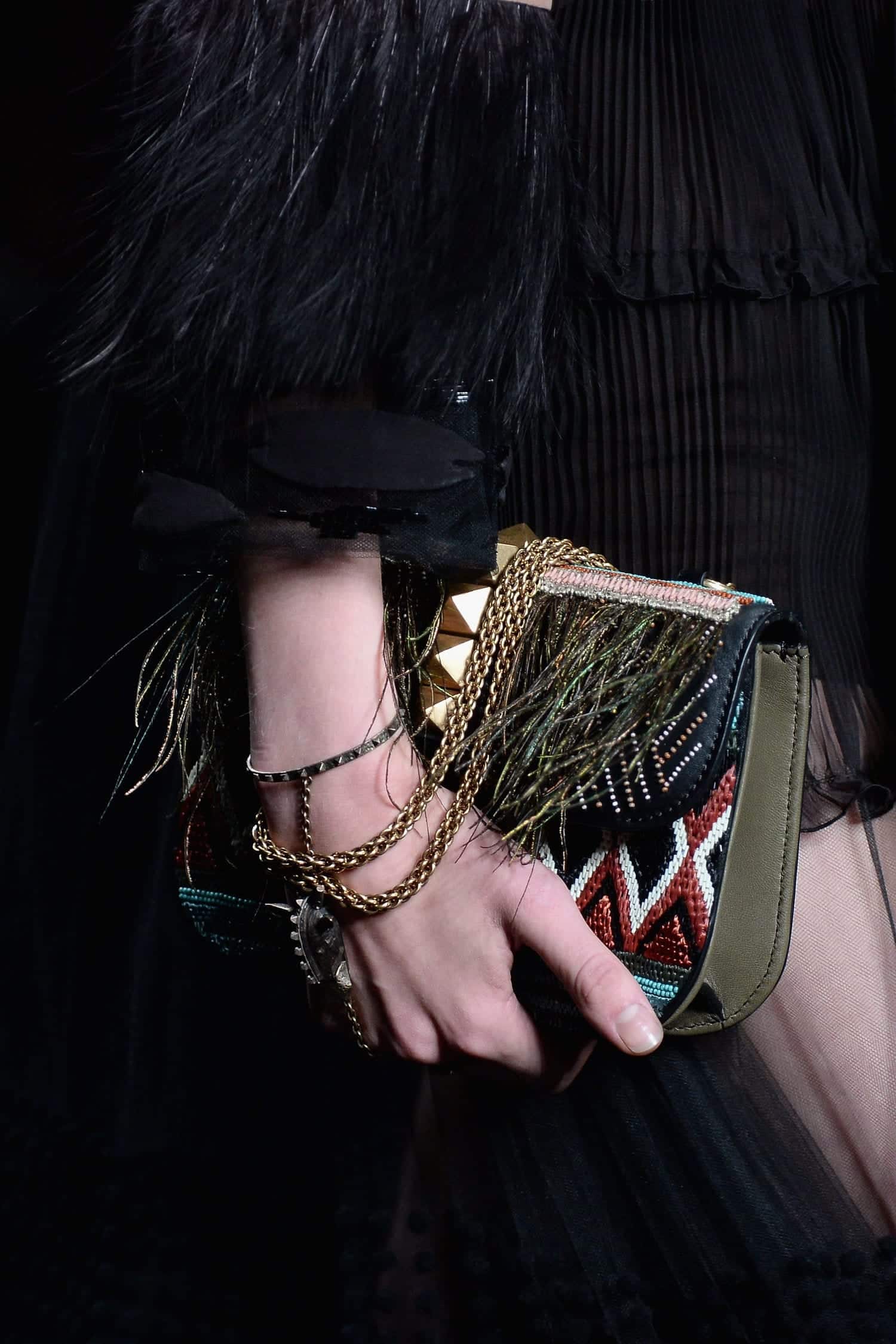 ↓ 4 – Multi-colored Statement Earrings
The statement earrings will be the most attractive and culturally pretty item on your list now.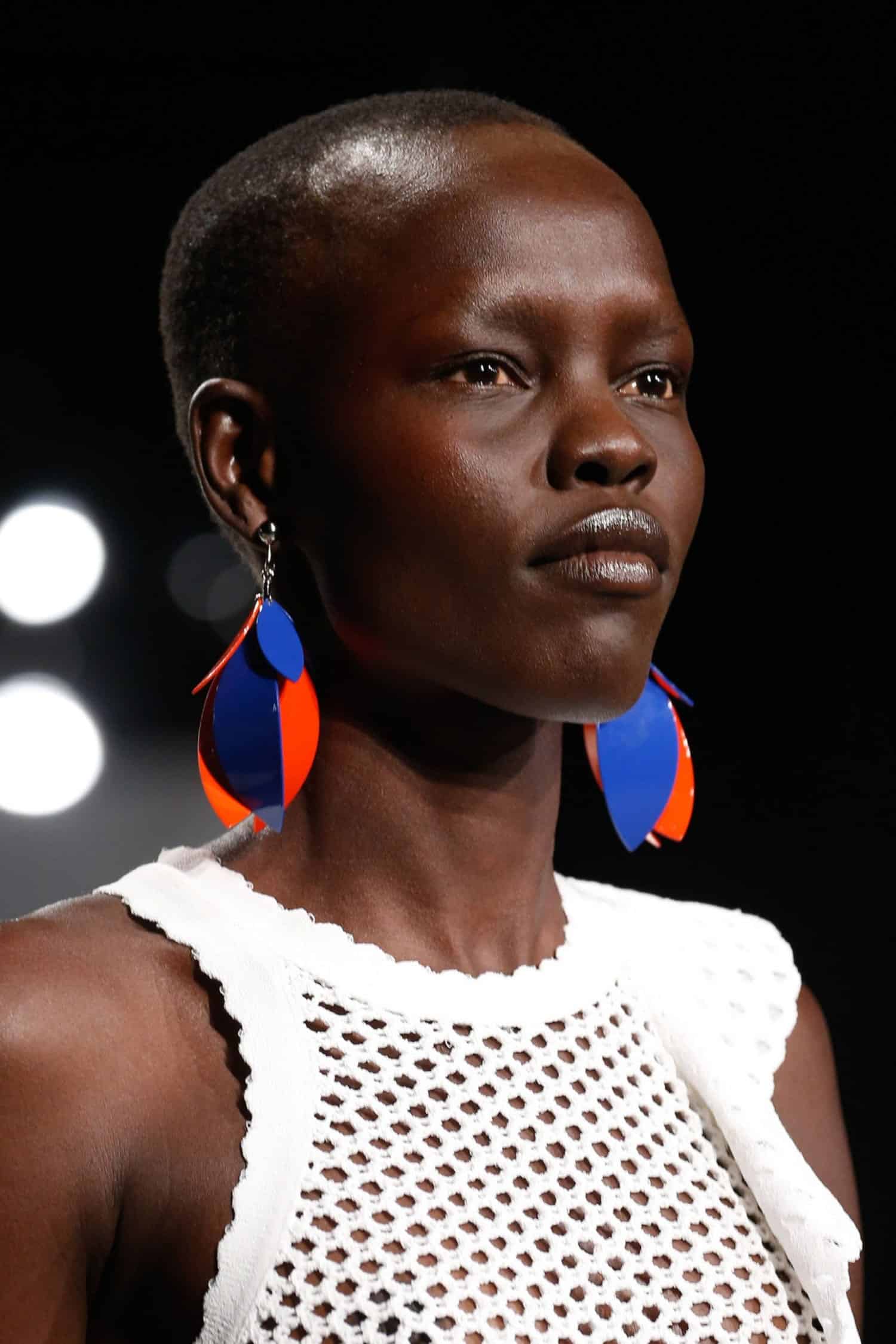 ↓ 3 – Trend of Chunky Chain Bags
Something significantly trending could reflect so much casualty, randomness yet has an attractive stigma attached to it.
↓ 2 – The Craziest Fashion
A bag with a bracelet. New brilliance and art to be discovered.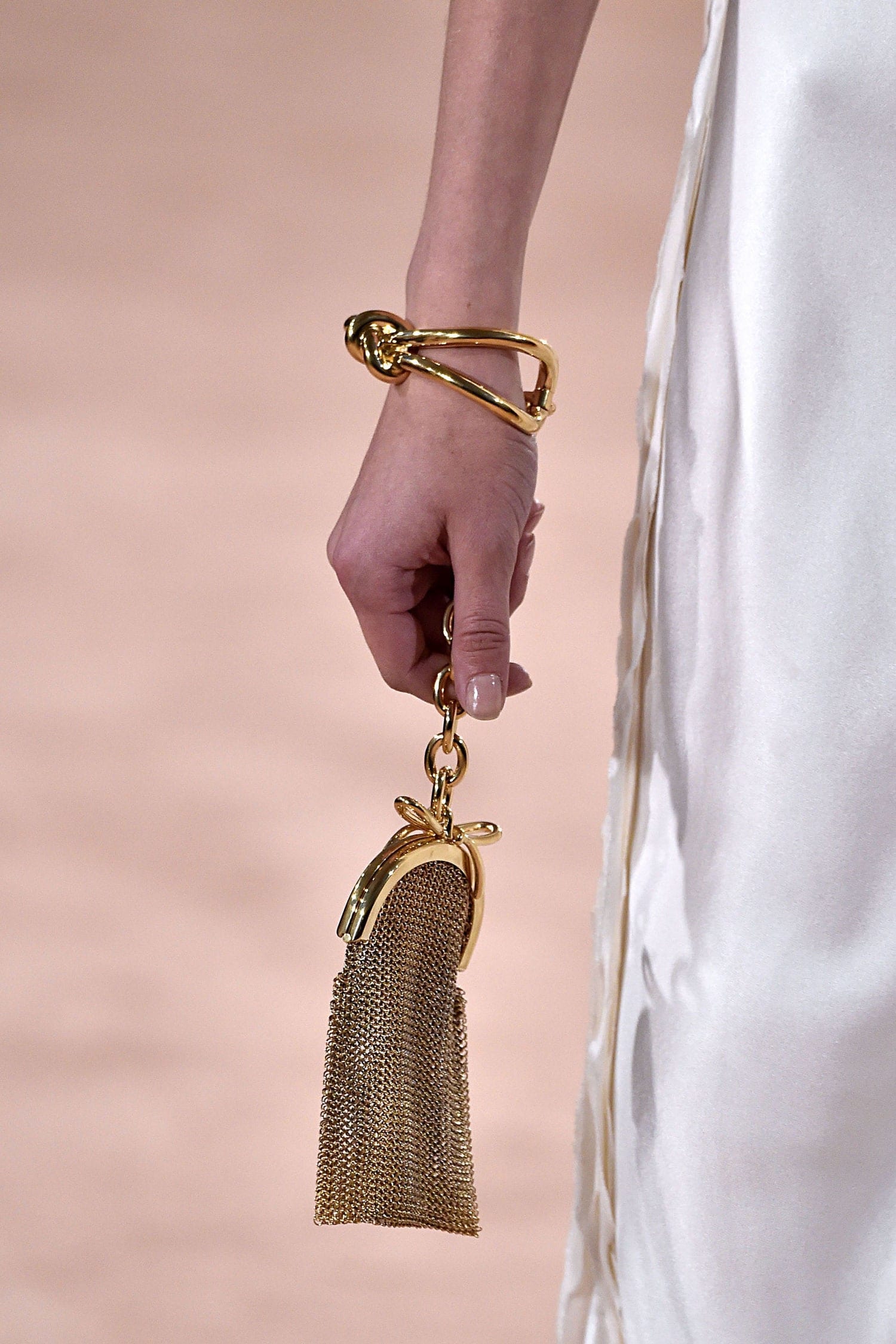 ↓ 1 – The Dominating Specs
It does not matter if it goes with your face structure or not – it's cool, unusual, and classic, and that's quite enough.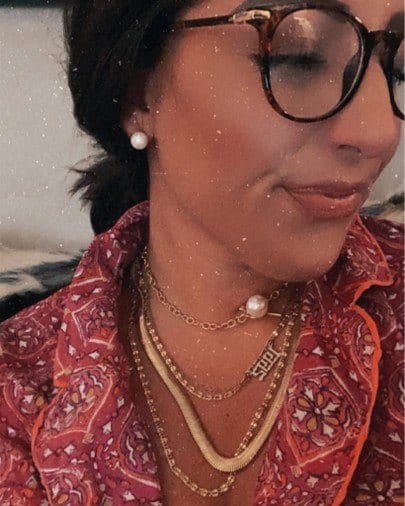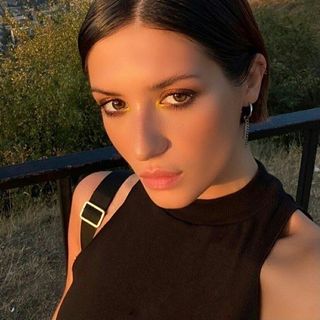 Avid reader and Fashionista. London Based freelance lifestyle editor