Straw Hat Outfit Ideas. Hats have been used throughout history to represent class and even royalty. Over the last few years, its comeback in the fashion world through various fashion weeks and then taking over the social media by different bloggers is plain to all of us. Straw hats have always been a perfect option for the beach since they are comparatively light and the cool breeze by the shore can easily pass through them, keeping you cool while protecting your face… not to mention, making you feel super chic as well.
As we all know, the fashion world is transforming seasonally and every season comes up with its own beauty and couture ideas; similarly, the joyful summer has its own trends and requirements. Summers ask for holidays as well as for preppy and light outfits and bright and versatile color palettes. And we definitely think every gal should have at least one classy straw hat in her wardrobe to slay during holidays.
How to Wear Straw Hats In Hot Weather?
Summer has yet to begin and if you are planning a weekend by the seashore or a beach party with your friends and family before it ends, then this article will help you out in selecting an appropriate outfit that goes perfectly with your personality. These 25 exquisite ideas will make your life a bit smoother while you're packing up your luggage for holidays with your family or friends or going to enjoy a festival.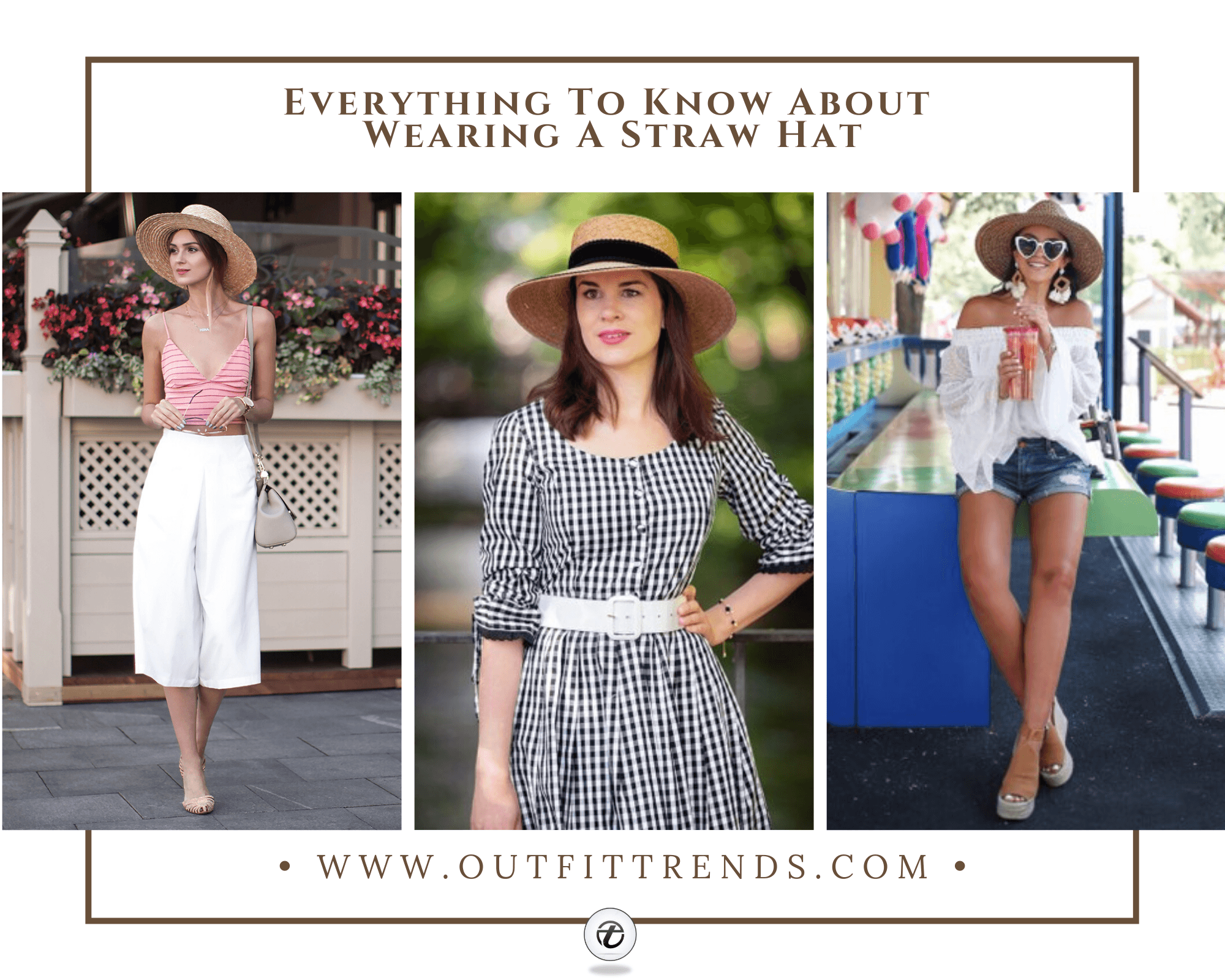 ↓ 25. With White Pants
If you have a fantastic summer vacation planned then it is time to think about outfits! We love this simple but chic look, perfect for showing off your love of fashion while staying comfortable. You won't feel overheated in these light colors and you can travel, sight-see, and take all the tours you want in these comfy flats. Simple pair an embroidered eyelet top with some white slim-fit boyfriend jeans and slip-on flats. Top it off with a little straw hat. And voila! You are ready to vacation.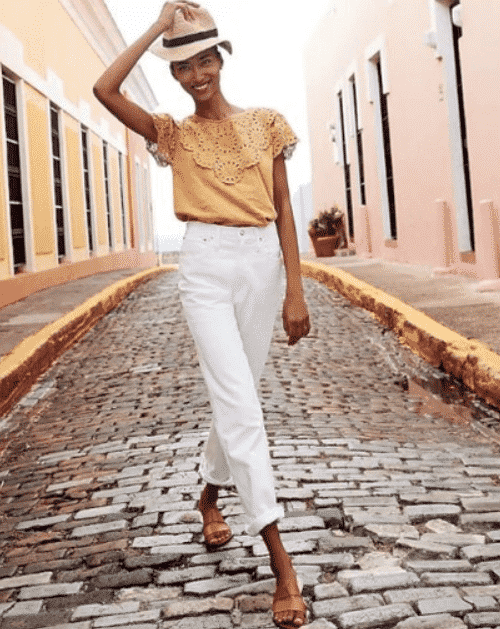 ↓ 24. With Rompers For The Beach
Nothing says beach day like a cute romper over a bikini. We think this is the perfect ensemble whether you are spending the day at the beach, going to a pool party, or hanging out on a boardwalk. Go for light, breezy colors, and choose a chic but comfy romper. Coordinate with a matching white bikini and top it off with a straw hat. Accessorize with some delicate jewelry and finish off the outfit with some sandals or flip-flops.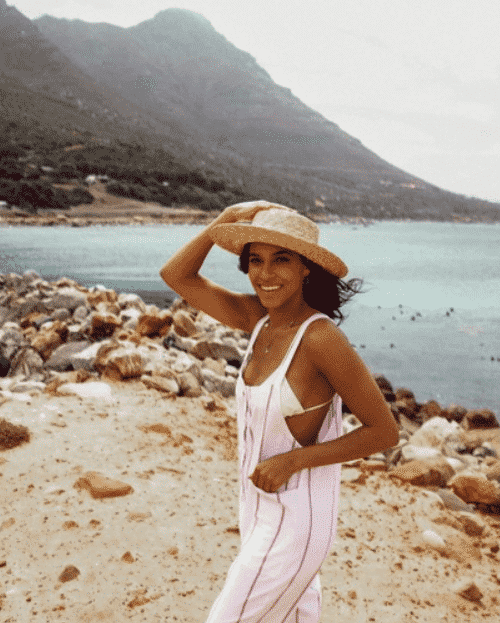 ↓ 23. With Jumpers
If you want to feel glamorous, carefree, and ready for your summer holiday experience, then you need to check out this gorgeous jumper! Not only is it a stunner but it's perfect for working on your shoulder tan and will keep you feeling cool and fresh no matter where your vacation days may lead you. We love it paired up with a wide-brimmed hat and a cute round bag. accessorize with gold jewelry and statement sunglasses. Be sure to have a camera on hand because you will love snapping pics of your gorgeous vacation look wherever you go!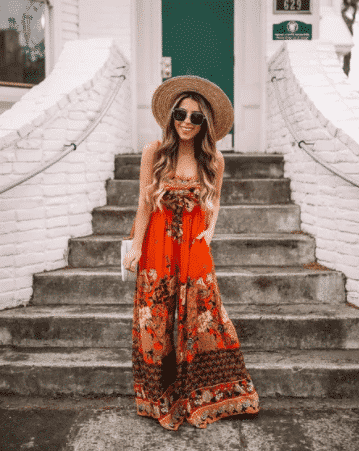 ↓ 22. With Western Style Ensemble
If you think straw hats are limited to just fedoras or floppy hats, this straw Stetson hat will blow you away. For an adorable Western style ensemble that you could rock all year long, give this denim shirt and wide-leg pants a whirl. With some coordinating block heels and simple jewelry, you could have a look as unique as it is stylish. We love the idea of this look for outdoor events, lunch (or brunch!) with friends, and even for casual workdays.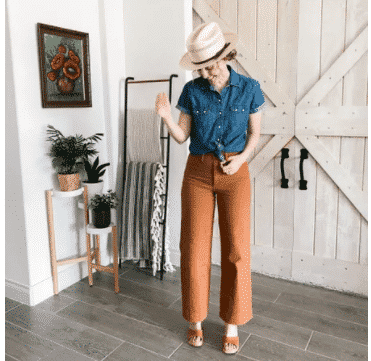 ↓ 21. With Green Flounced Dress
If you want to feel like spring is in the air, get yourself a flouncy green dress and pair it up with a straw hat and mules. This lovely look is feminine and elegant without being too dressy and you could rock it for picnics at the park, walks on the beach, or even run errands with your significant other. Accessorize with an oversized straw tote bag and consider adding little drop earrings or some stacked clavicle necklaces to finish off the look.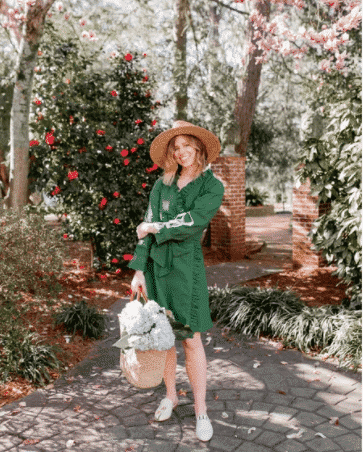 ↓ 20. With French Riviera Style Outfit
Fedora hats and French street style are definitely all about grace and feminity in its simplest form. This summer, if you're planning a trip to Paris then go with a Fedora straw hat and a zebra-patterned outfit which would be a must considering the French Riviera outfit trends. The crown brim will definitely lead to maximum shade for you and the Fedora style is going to keep you cool when the sun is blazing. Here are 33 Best Ideas on What to Wear at Home in Summers.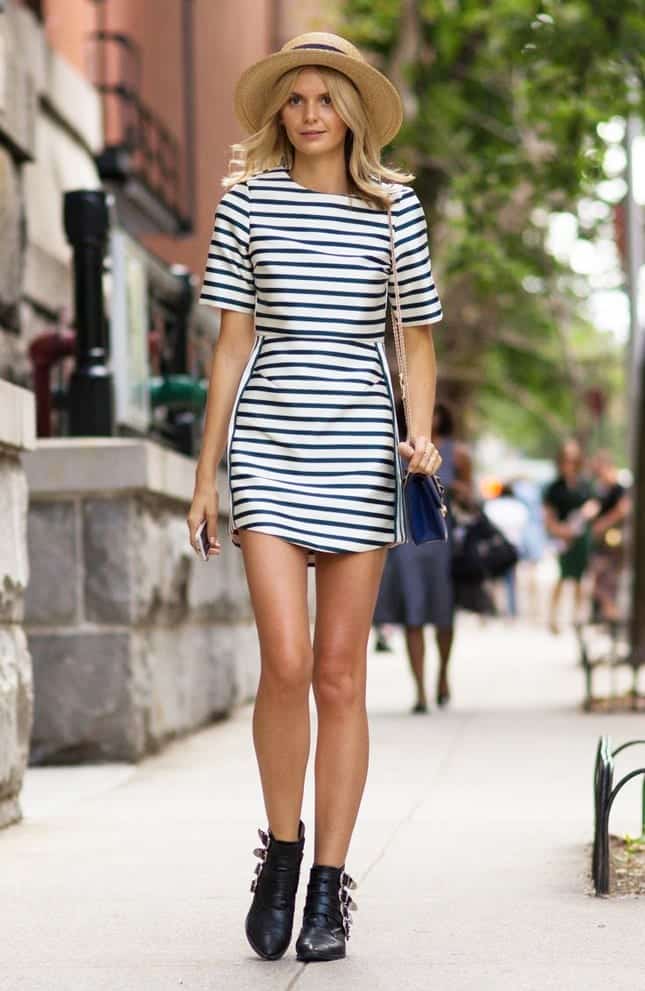 ↓ 19. With Peplum Tops
The boater style hat made of straw will leave you in awe when worn with a cute black peplum top with a deep neck which ends in a bow knot and matching gingham print shorts. The thin chain and wavy breezy hair look simply perfect with the hat as an accessory. Here are some more Summer Peplum Outfits.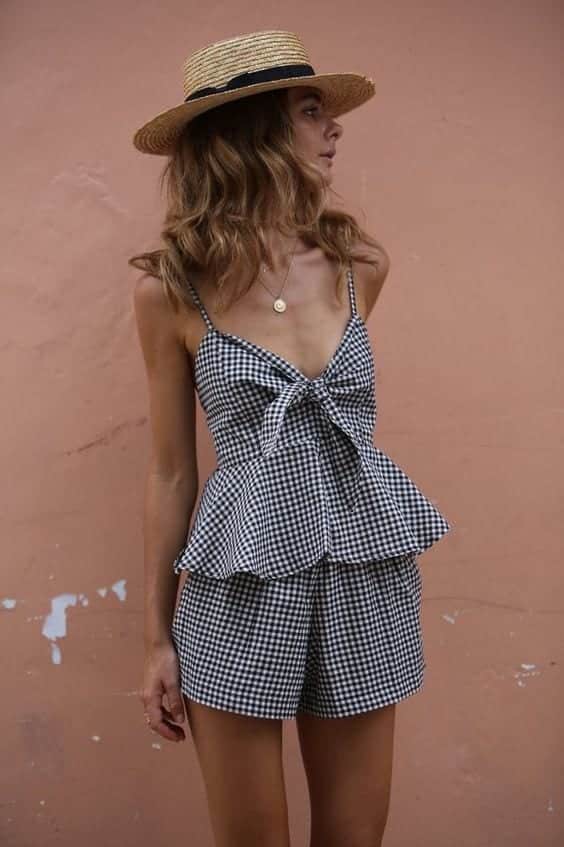 ↓ 18. With Swimsuits
If you're thinking about spending a day at the beach with your friends or family, then straw hats are definitely essential for you, especially one with a wide brim which can provide you with sufficient shade. You can slay it with a light cotton short dress or playsuit in a chic nautical print and some sassy sunglasses. You will also love these Hollywood Celebrities Beach Outfits.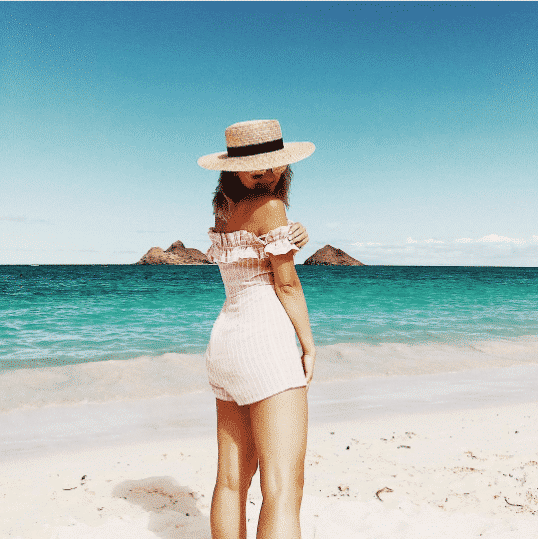 ↓ 17. With Striped Pants For A Classy Look
White pants with black stripes can be rocked with a cute denim button-down top and a straw fedora hat when roaming the streets during summer. It's easy to feel chic and yet stay casual with a look like this one. A stylish watch and a pair of necklaces would be perfect. Also, you can pair up this entire ensemble with some black or white stiletto sandals.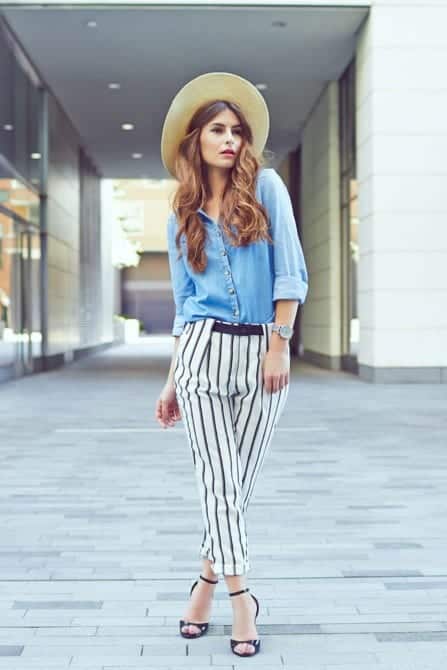 ↓ 16. With A Midi Dress
Floral dresses are loved by women all over the world especially when it comes to midi dresses in chic floral prints during summer. Well, you can totally pair them up a floppy sun hat which looks extremely classy with its appealing designed lasso. Here are 20 Ideas How to Style Floral Skirts This Spring/Summer.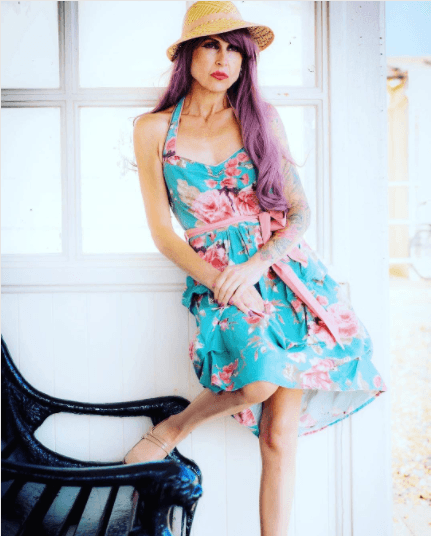 ↓ 15. With a Bikini
Bikinis can be worn with kimonos which come up in extremely funky prints and styles and can range from very low to quite high prices. Well, you can go for a Panama straw hat when wearing a printed bikini in cool colors.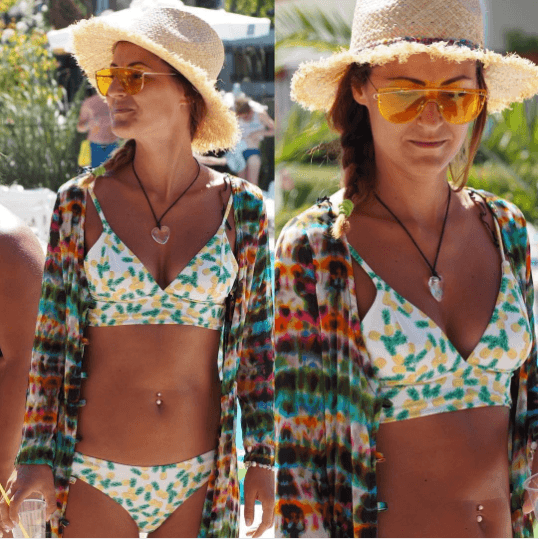 ↓ 14. With Lace Dresses
Planning to have holidays on an island and not packing a monokini and straw hat is impossible. You can go for lacy crochet light monokini with a colored or shaded floppy straw hat and some classy closed-back printed flat sandals for your holiday. If you're traveling soon, here are 15 Ideas What to Wear in Europe Now.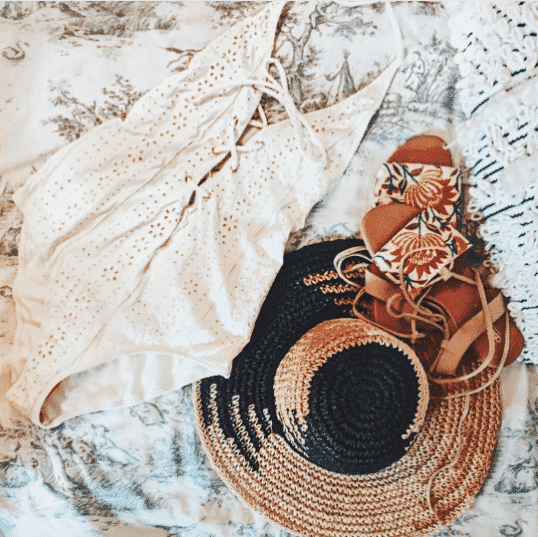 ↓ 13. With All White Outfits
White chiffon lace embellished knee-length dresses with classy bishop cut or bell cut sleeves are trending quite a lot nowadays. A floppy hat made of straw provides the perfect finishing touch on this unforgettable ensemble. You can wear it with nude stilettos and a similar colored sling bag.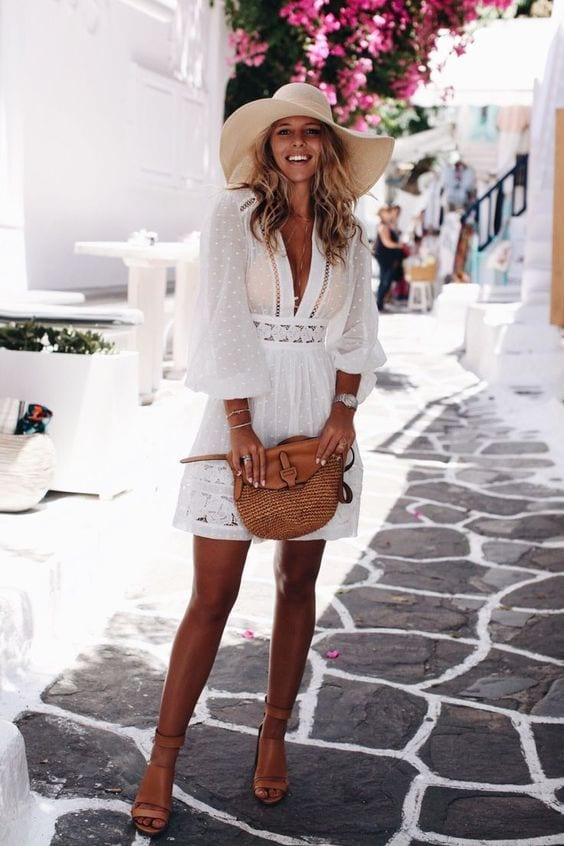 ↓ 12. With Vintage Style Outfit
A half-sleeved short dress with a frilly and breezy cut with floral print can be worn with a boater hat and block heels to have that simple vintage girl look. You can go with naturally wavy hair with this attire. Here are 25 Best Vintage Outfit Ideas for A Perfect Vintage Look.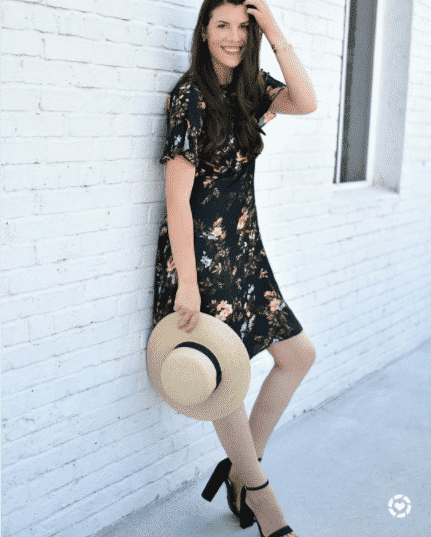 ↓ 11. With Sheer Dresses For Pool Party
See-through tops have really made their mark nowadays and thus make any woman feel like a queen. Textured hat and flat leather oxfords can be worn with denim shorts and see-through tops with little embellishment. Braided hair will make you look young and carefree.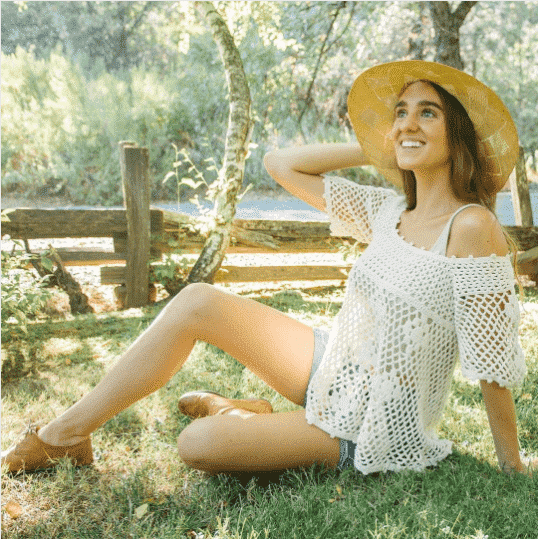 ↓ 10 – With Chambray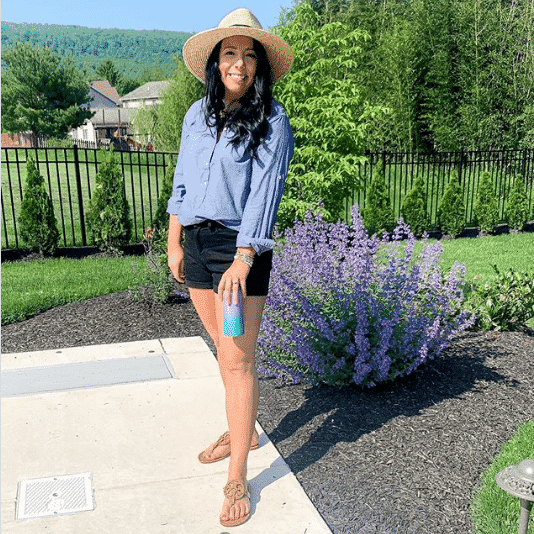 ↓ 9. With Belted Dresses
Floral straw hats look super cute and are perfect for teenagers or young girls as it can be worn with short dresses in neutral shades and flat gladiator-style sandals, perfect for a day out at the beach during summer.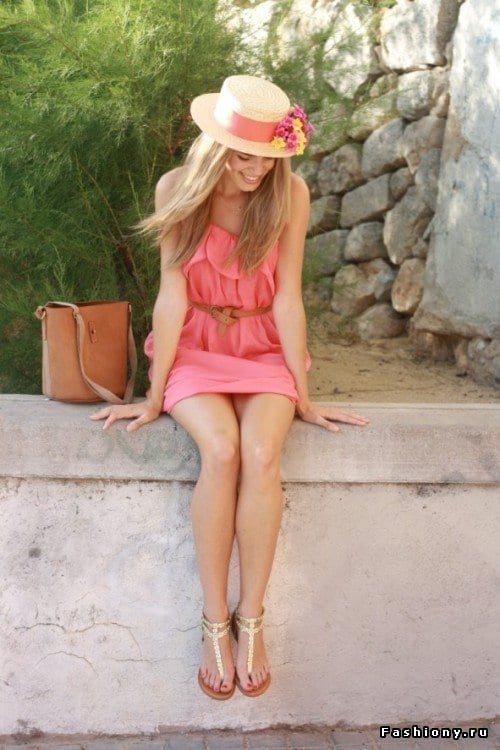 ↓ 8. With Cream Colors for Party Wear
You can slay beach or seashore parties as well as festivals by accessorizing your simple outfit with a Panama style narrow brim hat and an antique style necklace. Here are 20 Outfit Ideas For Teen Girls In Summer.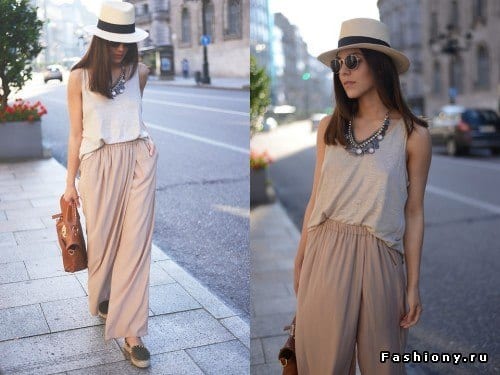 ↓ 7. With Striped Skirts
Skirts are loved by young teenage girls, and nowadays, pastel long breezy skirts are trending quite a bit. A boater hat with a simple white top and an elegant long pleated skirt is the dream attire of any young girl when it comes to traveling to some beach.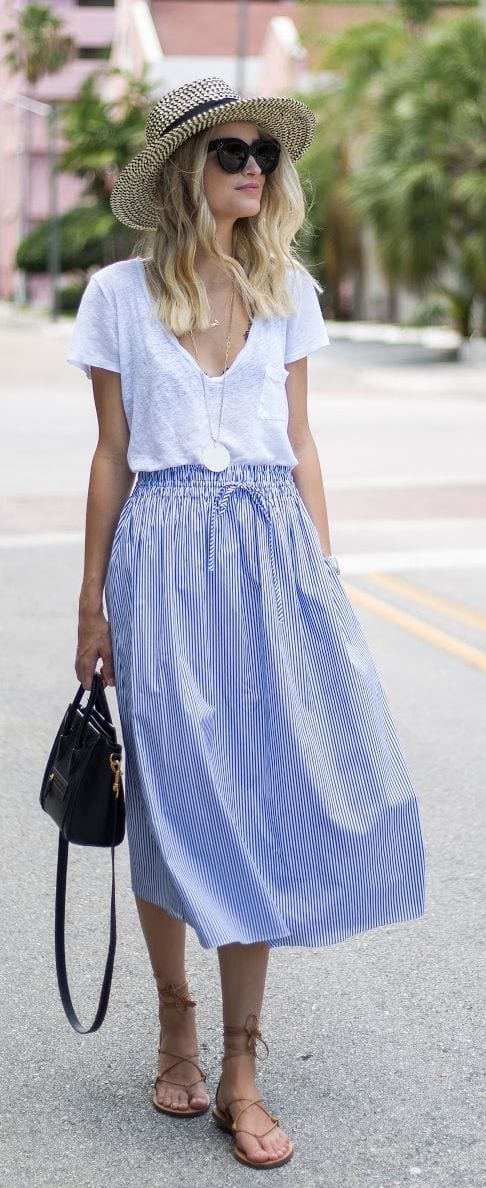 ↓ 6. Wear With Bright Colors for Travel Style
Funky short dresses can be paired up with funky floppy hats that are embellished with stones and tassels. Do pair your funky outfit with one of these Funky Nail Art Ideas.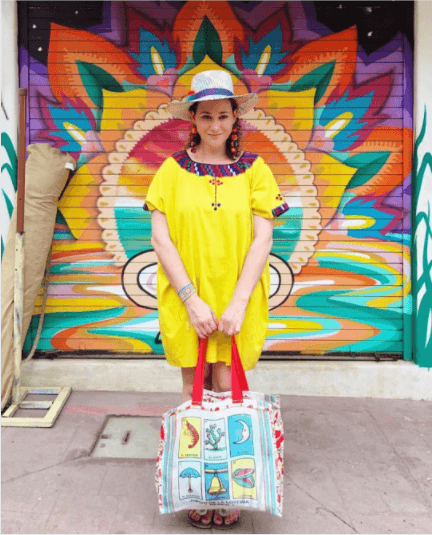 ↓ 5. Use Them For Some Cute Twinning
Mom and daughter can twin their pants and tops as well as their hats when enjoying their adventures around the world.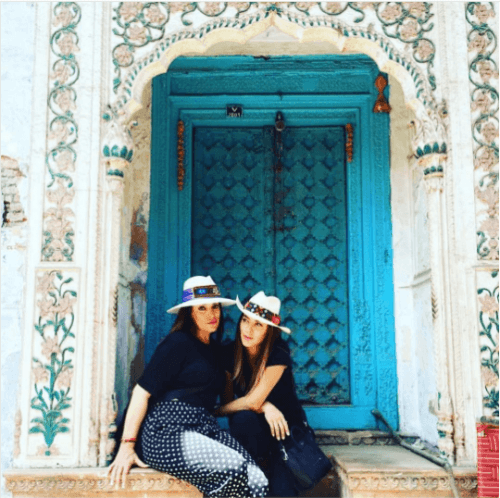 ↓ 4. Colored Straw Hats With Side Slit Skirts
A skirt or dress with a slit up the side is always fun and makes for great pool party attire. Here are 25 Ideas How to Wear Mint Colored Skirts.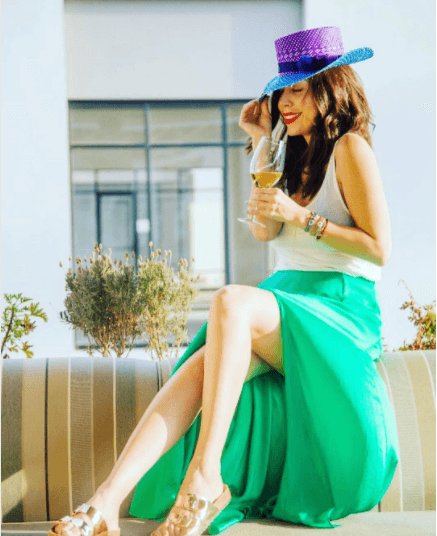 ↓ 3. With Kaftans
Kaftans in ethnic and rosy prints look just exquisite on the beaches and are light and cool for summers. Also, straw hats with a little color add to their beauty.
↓ 2. With Bohemian Outfits
Chic cowboy hats can be worn with shaded shorts and tees along with multiple long chains and necklaces as well as leather belts and boots to achieve a straw hat Bohemian look. Here are 12 Chic Style Bohemian Outfits Combinations for this Season.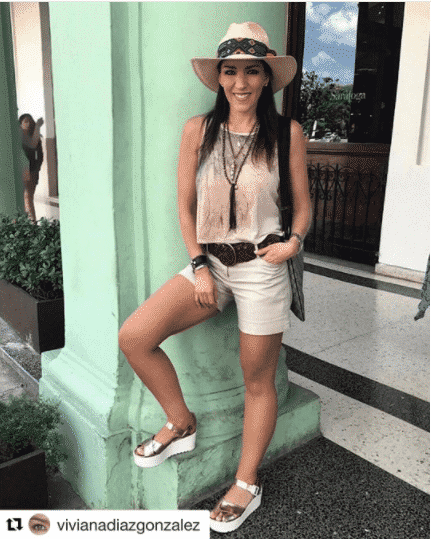 ↓ 1. With Flowy & Baggy Outfits
Actresses like Liz Cherkasova, Miranda Kerr, and Krystal Bick can be seen slaying floppy heat protecting straw hats and shorts dresses as well as jumpsuits with wedge heels while vacationing on different islands.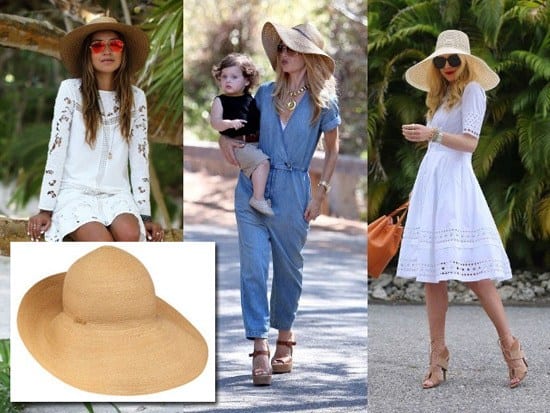 Via
Frequently Asked Questions
Q.

What do you wear with a straw hat?
A. Anything you want! Think beachy, summer styles (just like we shared in this article), and avoid pairing your straw hat with formalwear.
Q.

How do guys wear straw hats?
A. As with women, avoid wearing a straw hat with formal or dressy wear. Opt for a neutral shade like tan to best coordinate outfits with. You can style a straw hat with a tee-shirt or a polo shirt, jeans, shorts, or beachwear.
Q.

How do you wear a floppy straw hat?
A. Floppy straw hats are some of the easiest styles of hats to style. They go great with beach dresses, summer outfits, and even fall attire. Try and coordinate your hat color-wise with your outfit and stay away from garish colors. Floppy straw hats are great for pool and beach parties as they will protect the skin of your face and neck and keep you cool on a hot summer day.
Q.

How do you style a straw fedora?
A. A straw fedora is a slightly more chic (even Parisian) take on a traditional straw hat. While it may not provide the same coverage that a floppy hat would, it can be an incredibly stylish accessory to add to any summer outfit or even beach party look. Straw fedoras look especially chic when worn with white or cream outfits. You can pair it with a romper, a beach dress, or a cute top and linen shorts.
Q.

Is it OK to wear a straw hat in winter?
A. When it comes to winter wear, straw hats aren't your best bet. They are designed to keep the head cool while providing protection from sun rays so they won't be great for keeping your head warm and toasty. Opt instead for knit hats, beanies, fur or felt, and leave the straw for summer wear!
Share your ideas about your ideal straw hat styles in the comments section.
R.H. Elias is a freelance writer, aspiring author, and freelance transcriptionist. She is a homebody all the way and loves curling up on a cold, rainy day with a good book and a warm cup of tea. Her favourite pastimes include reading, writing, and watching period films. She currently lives in Puerto Rico.