Getting Flesh Tunnels. It is more common to see flesh tunnels throughout the alternative spectrum of fashion and lifestyle. These are more time consuming piercings which can be considered 'extreme' by some people depending on the size and placement of some piercings.
This post covers what you should know if planning on getting flesh tunnels.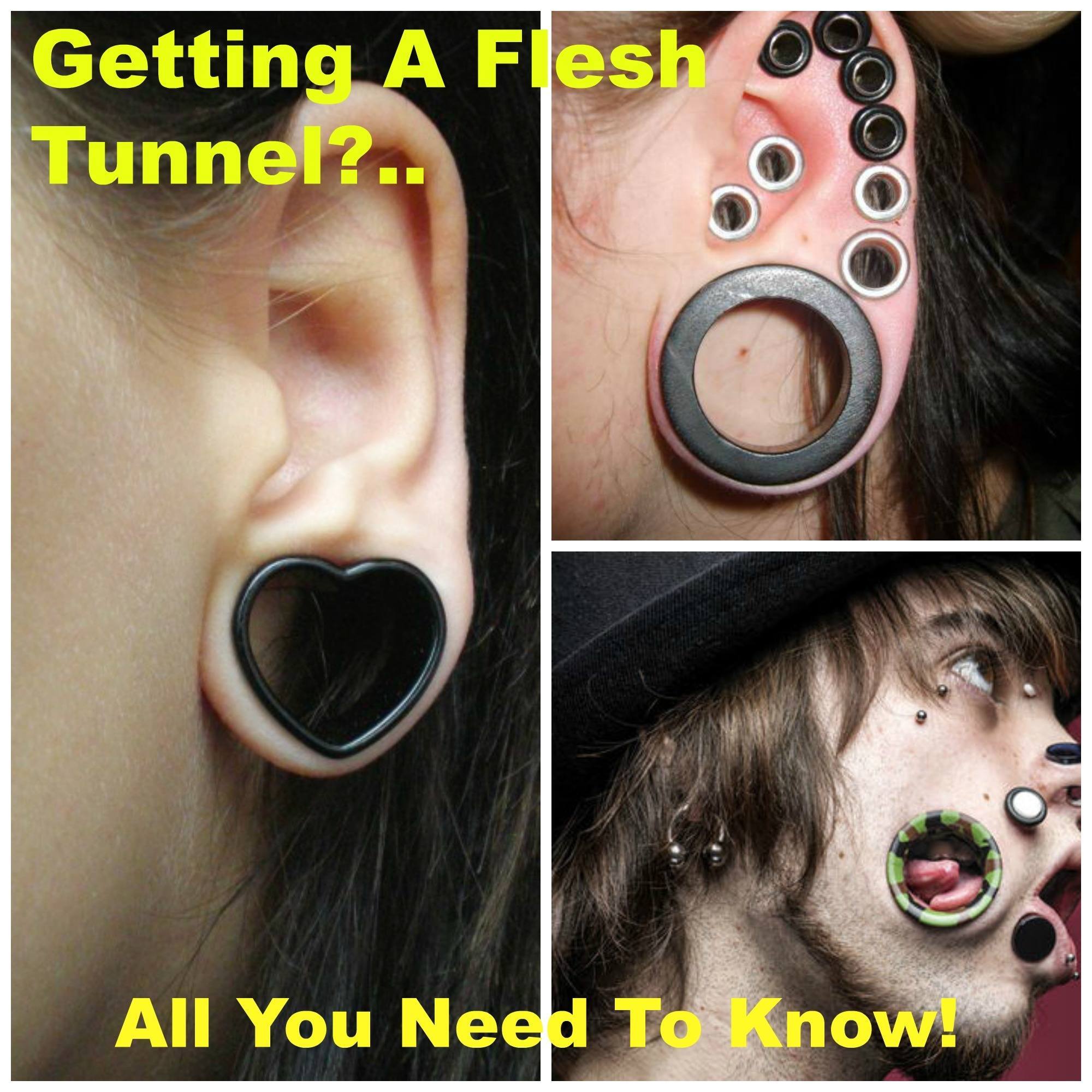 Also have a look at Thigh Tattoo Ideas-20 Famous tattoo designs for thighs
What Is A Flesh Tunnel? Also known as eyelets, stretchers, plugs and expanders, flesh tunnels come in all sizes but are always of a circular shape. They are gauged tunnels of jewellery made from all sorts of materials from titanium, rubber and surgical steel through to wood, amber and even bone. Each tunnel is gauged in 2mm's so 2mm, 4mm, 6mm, 8mm, 100 and carrying on accordingly. Flesh tunnels are more commonly seen in the ears however they can also be found on the face (cheeks, nose and lips). It is a rarity that they are seen anywhere else on the body as they need lose skin to be held properly.
How Do They Work? Well flesh tunnels are usually done by the individual themselves by the use of stretchers. These are small plstic, metal or wooden spikes which create a larger hole the further they are pushed through. Ideally, the individual should stretch their tunnel by 2mm and leave it to heal. Stretching any further than that in one go can cause skin to split and will cause a lot of pain.
What Do They Cost? It costs the price of the piercing and a stretcher. Stretching a tunnel out will only cost you your time and patience.
What Are The Pros And Cons? The pros are that tunnels are a head turner and come in such a huge variety that being unique with them is very easy. The downside to tunnels is that the bigger you go, the less likely they are to ever return to the normal skin size should you choose to take them out. Huge tunnels which have been removed permanently destroys skin elasticity so it will sag.
On the next page, have a look at the images of different flesh tunnels and some celebrities who have flesh tunnels.
Flesh Tunnel Piercings
Dave Navarro from Janes addiction with metal pentagram flesh tunnels in his ear lobes.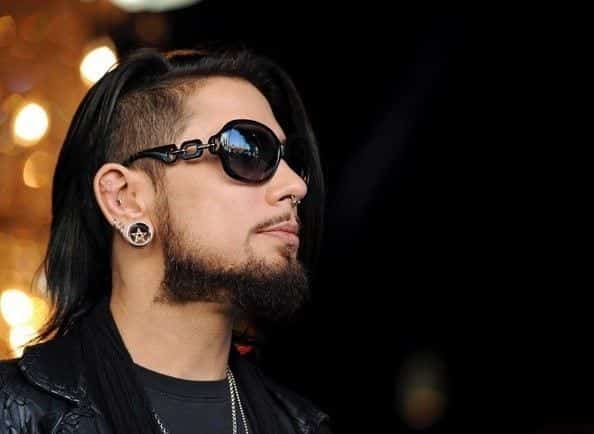 via
Do check out Tattoos for permanent cosmetic purposes-complete guide
 Chester Bennington from Linkin Park with black plugs in his ear lobes.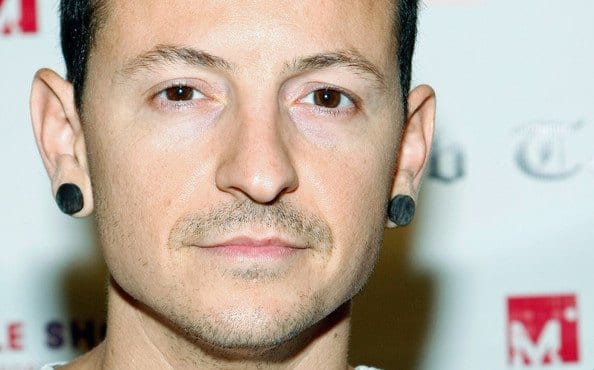 Multiple tunnels around ear, conch and in lobe. These tunnels range in gauge size.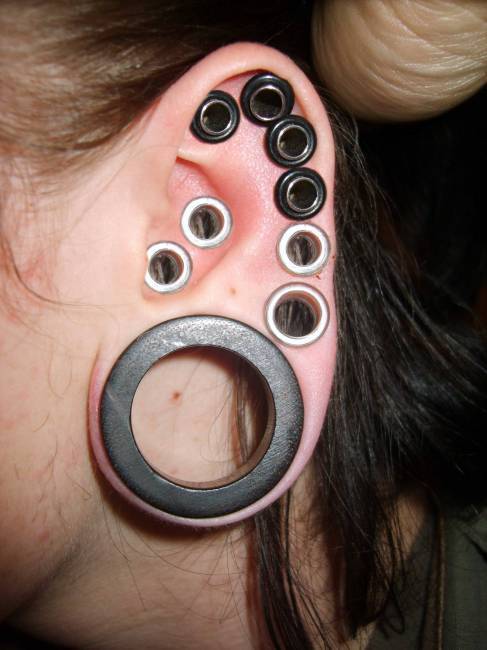 via
 Joey Miggier holds the world record for the most number of flesh tunnels. These include his cheeks, lips, and nose.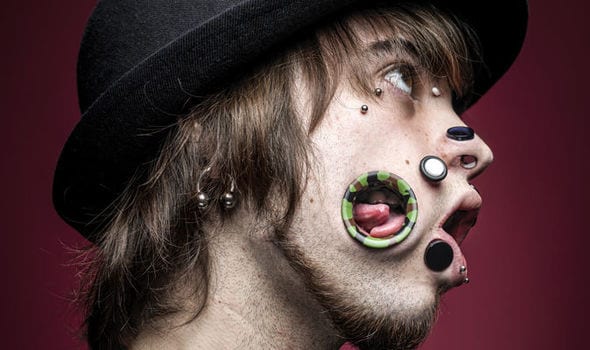 via
 Cute triple clear flesh tunnels in the ear lobes.
 Nice looking heart shaped tunnel for ear lobes. Great for a more girly look.
 An elephant carved bone and wood flesh tunnel.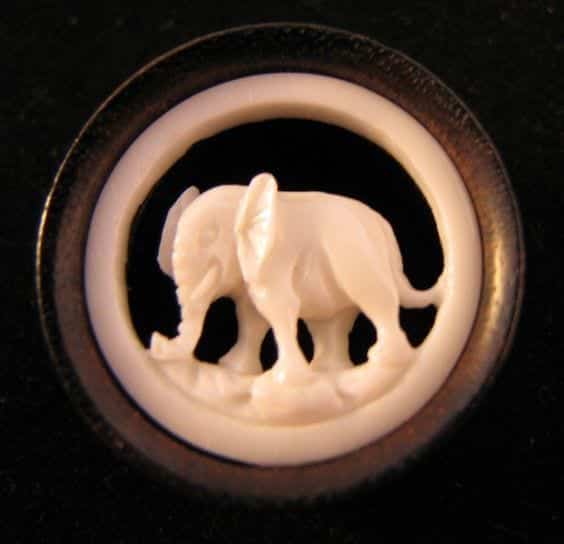 via
 For the gamers. Playstation controller metal plugs. Great for the guys.
 Amethyst single cut plugs. These have a mystical feel to them and are great for girls.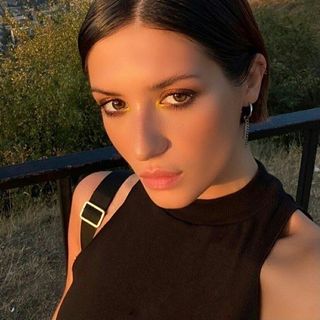 Avid reader and Fashionista. London Based freelance lifestyle editor