Lately, fashion trends have been about everything metallic, including metallic outfits, metallic heels, and even metallic nails, marking it as an emerging style for 2023. So you must be wondering, how to style metallic bags.
Well, you do not have to go any further because we bring you everything you need to know in this article! All the famous brands, including Versace and Gucci, featured a unique spin on this shiny trend in their runways this year.
It is safe to say we had our notebooks and pens ready to make all the necessary pointers. And after all the deliberation, we gathered the best ways to style and effortlessly execute a look with a reflective handbag. And the best part is, you will find an outfit for every occasion, whether formal or casual!
Here's everything we'll cover:
What to Wear with a Metallic Bag?
There are countless ways to pull off a modern and trendy look with metallic bags; we detail all those below. In fact, adding a gleaming purse to whatever outfit you adorn is the quickest method in itself to amp up your everyday or formal look. Choosing the right color is vital!
You can not go wrong with a gold or silver purse, as the colors complement whatever clothes you have on. Another excellent way to elevate your fit is to add a metallic garment to go hand-in-hand with your purse. Or opt for reflective accessories for final touches.
After browsing through endless styles, color blocking and a monochromatic look proved to be the foolproof methods for executing a flawless outfit.
Styling Tips
Silver purses work effortlessly with white and grey. White, however classic, is considered mainstream but grey is an exciting and unusual way to show off.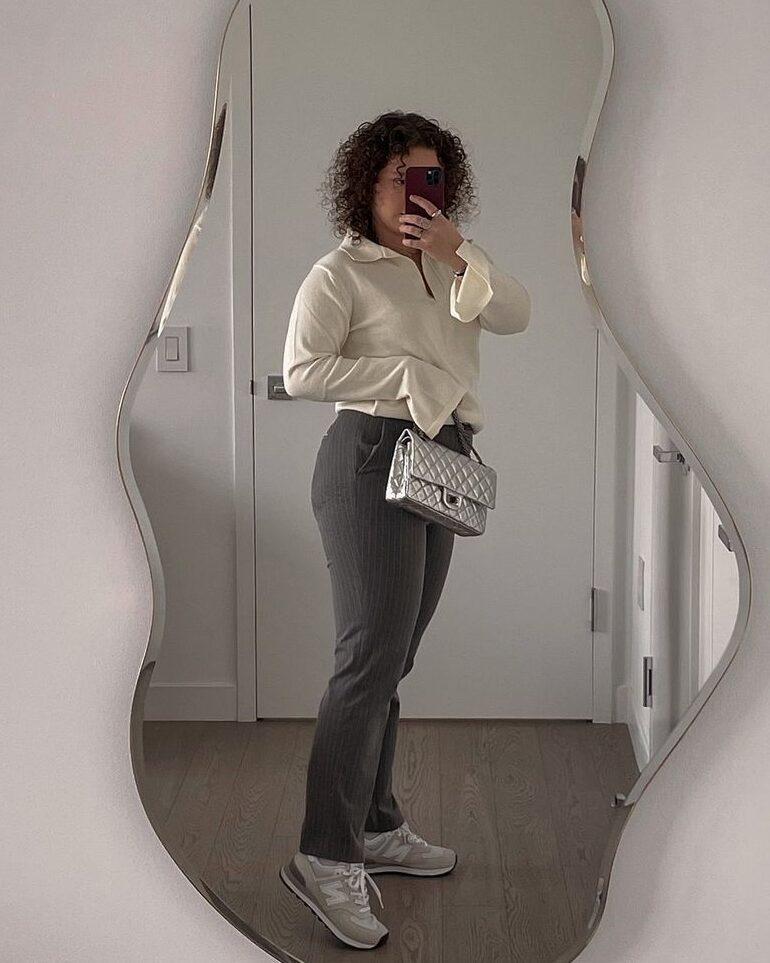 An all-black or entirely white midi dress matches whatever color your handbag may be, whether silver, gold, neon, pastel, or neutral shades.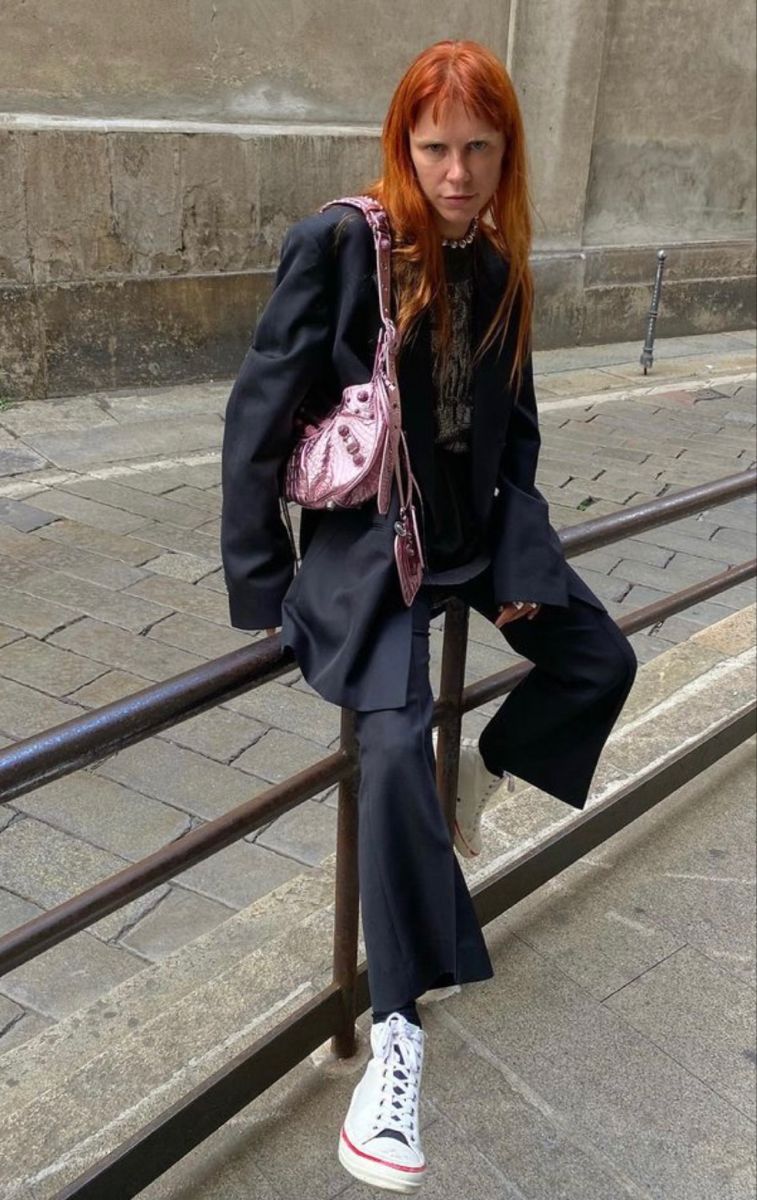 Metallic bags are not just limited to evening wear. They are the perfect way to amp up your business or date looks or when meeting your friends and family.
Add a reflective clothing item to clash with your purse to spice things up and create unique attires.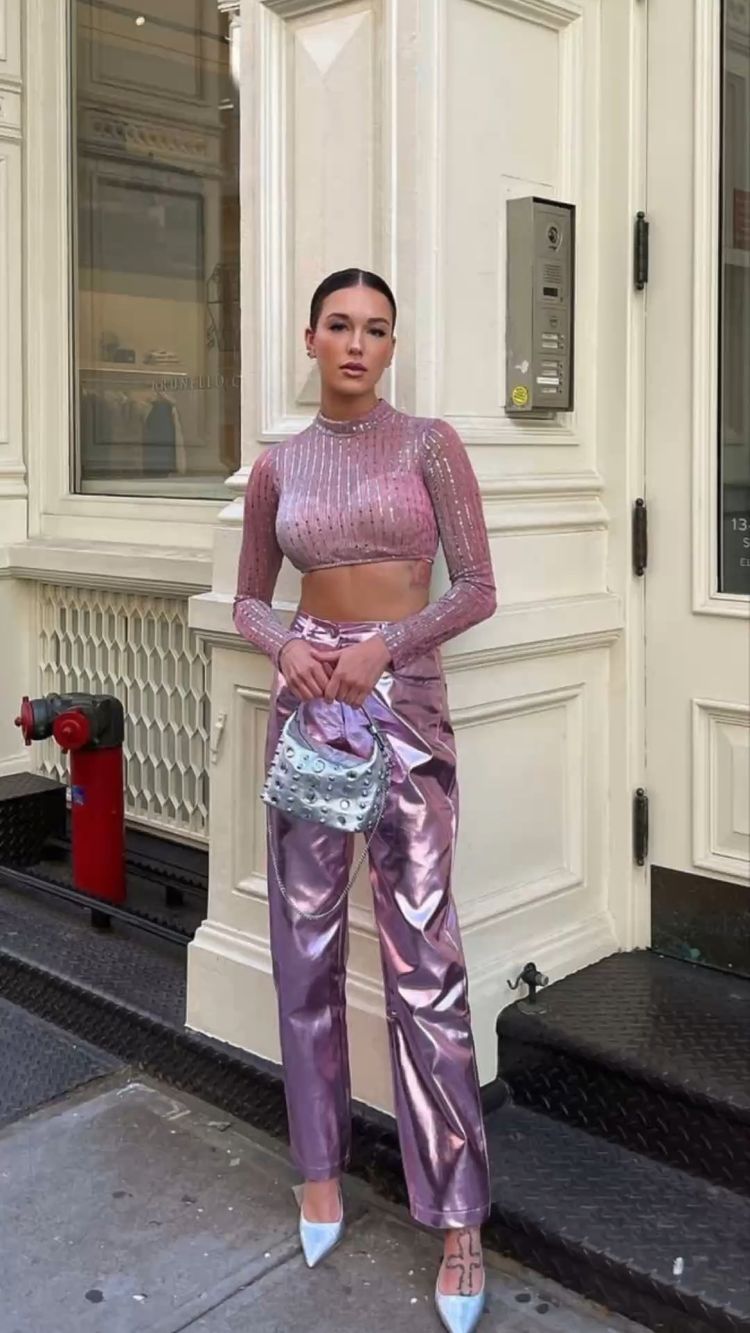 Pair all your accessories and footwear with the color of the bag when individual clothing items are not working together. This is a great tip for when you are in a hurry or feeling overwhelmed by putting together an outfit – just put on your metallic sneakers with your bag and you're good to go.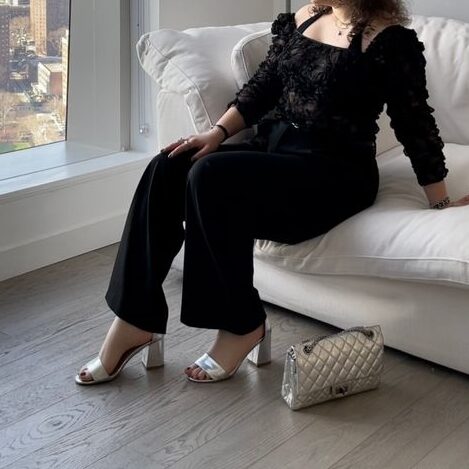 If you're still unsure about trying this trend, I recommend going with a small crossbody bag in a neutral metallic shade as your baby step. Now, get ready to delve right into the chicest looks!
Semi Formal & Formal Outfits
30 – Color Block Your Attire in Similar Fashion to a Jaw-Dropping Fit
29 – Swap the Gold Purse for a Royal Blue One to Match the Shoes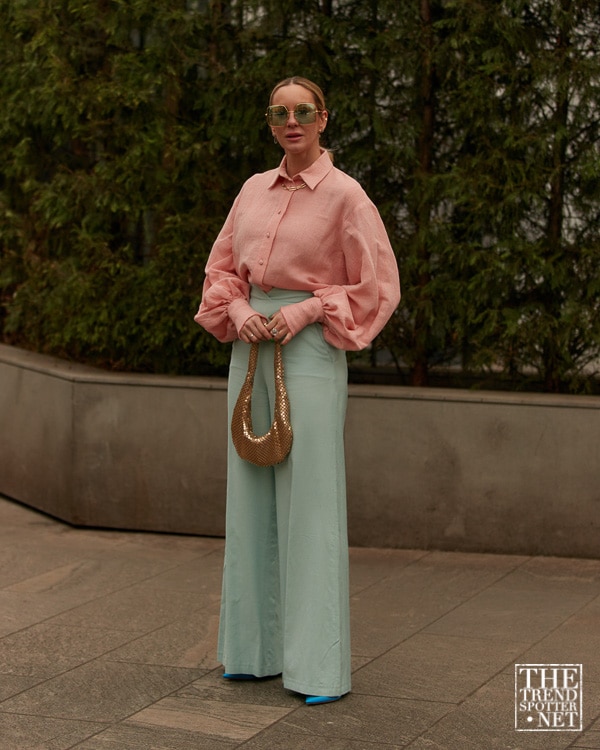 28 – Add Light Wash Jeans to Complement the Red Tones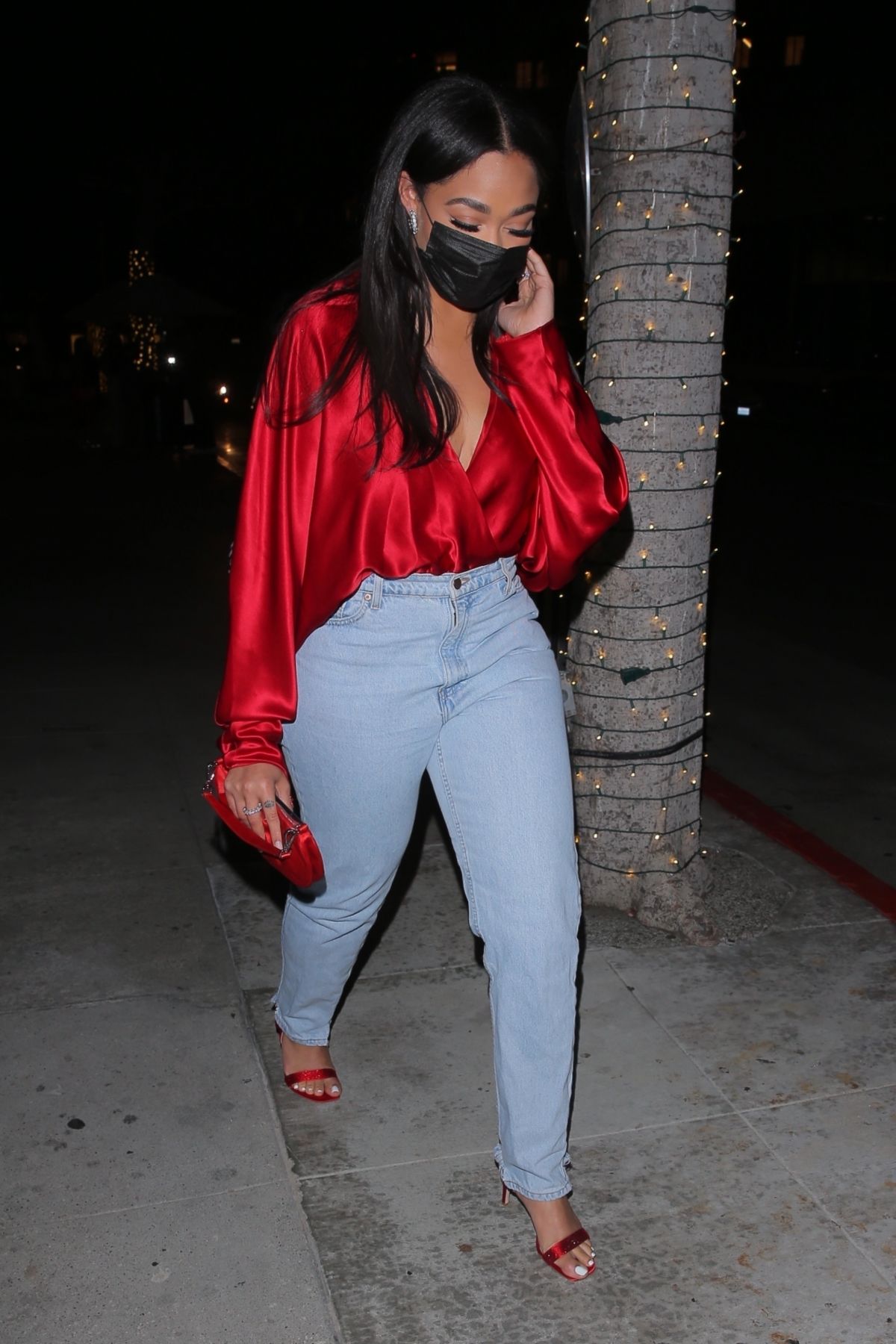 27 – Pull Your Hair Back in a Sleek Ponytail or Bun for Limitless Elegance
26 – Pair Your Purse with the Color of Your Dress for an Effortlessly Cohesive Vibe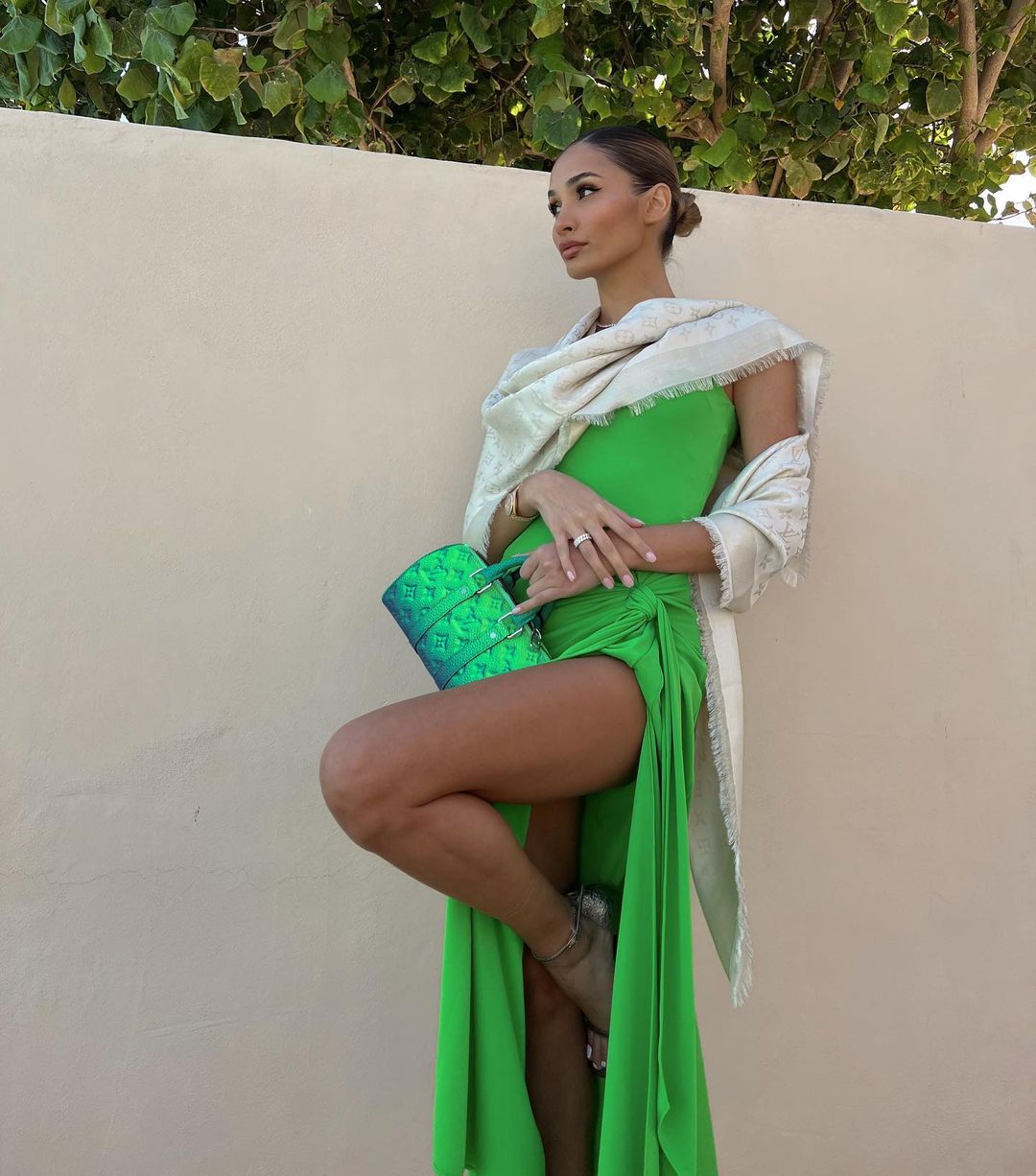 25 – Perfect the Date Night Look in this Romantic Ensemble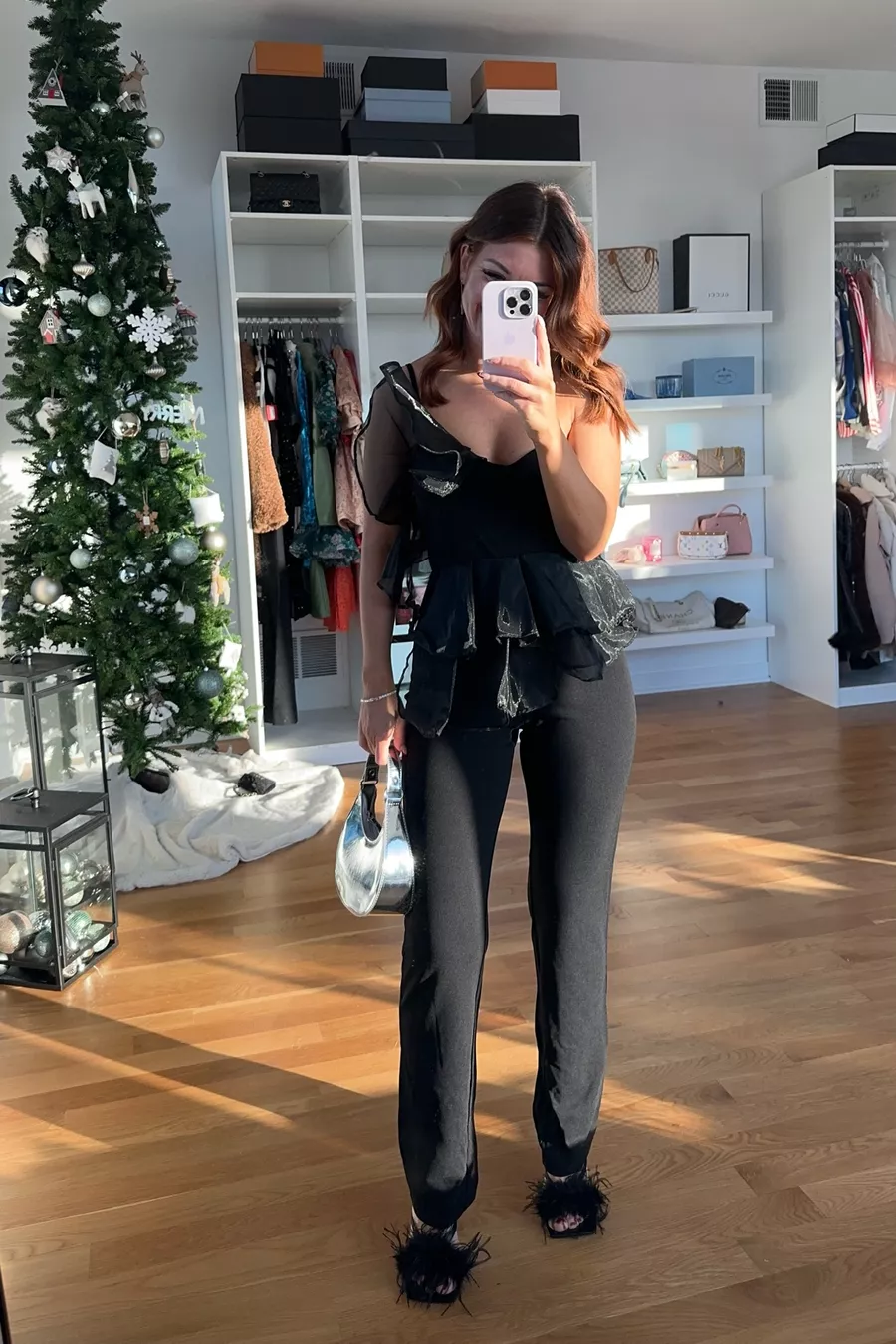 24 – Add a Pop of Color Against an All-White Dress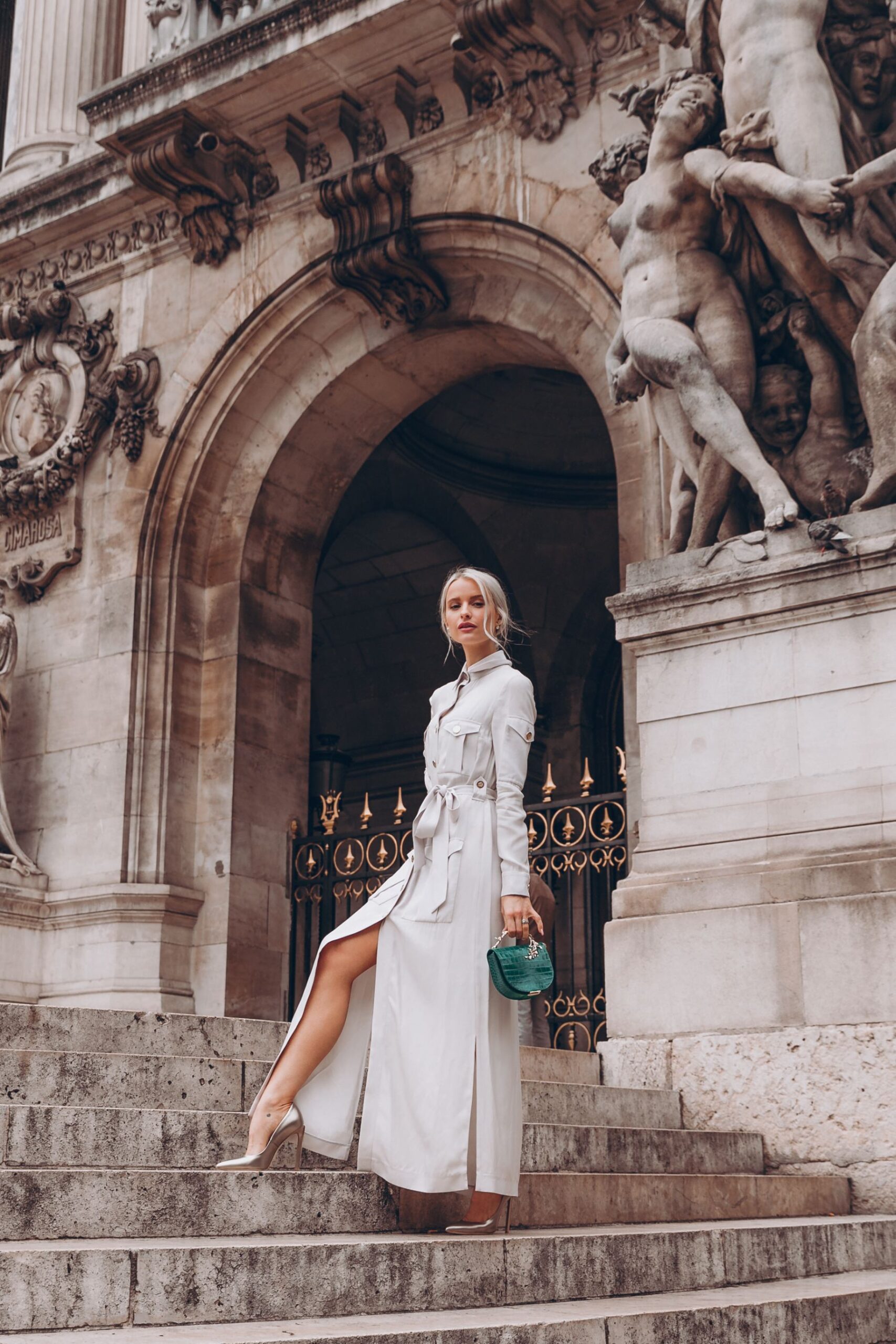 23 – A Daring Purple Look Never Hurt Anybody
22 – Go All Out by Blinging From Head to Toe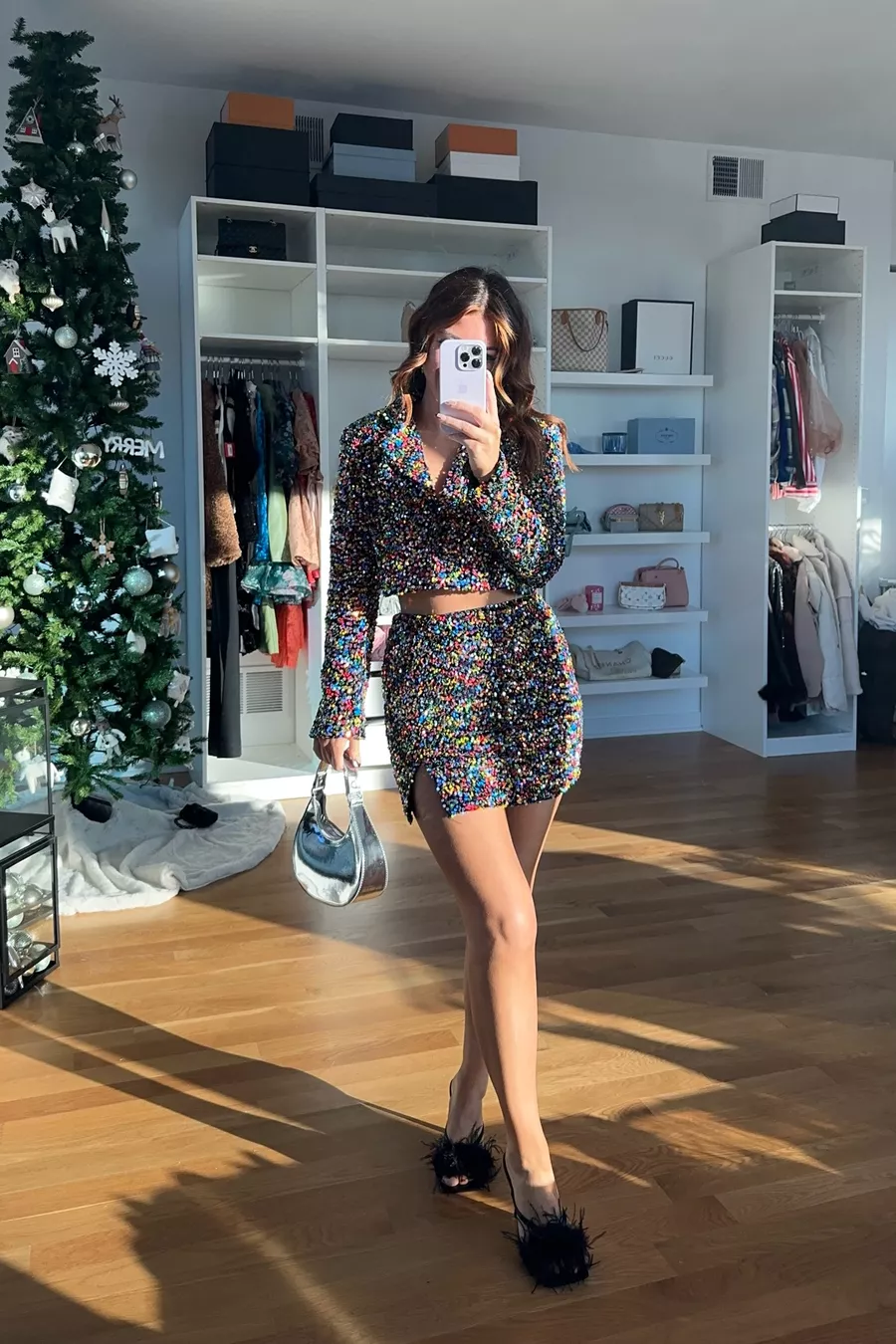 Business Looks
21 – Black and Silver is a Fool-proof Combination
20 – Match Your Glasses to the Handbag!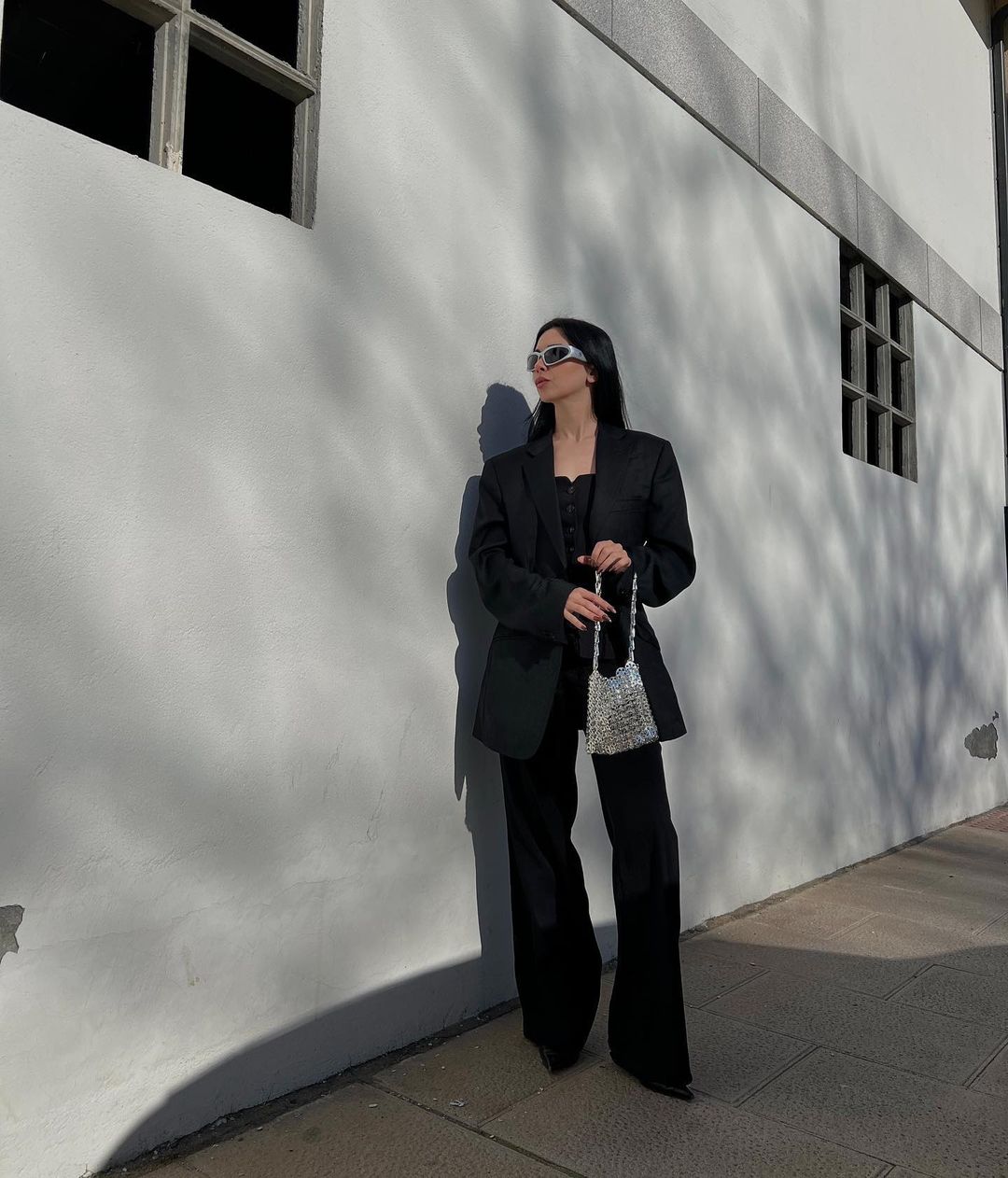 19 – Opt for a Slightly Longer Skirt to Make it Business Appropriate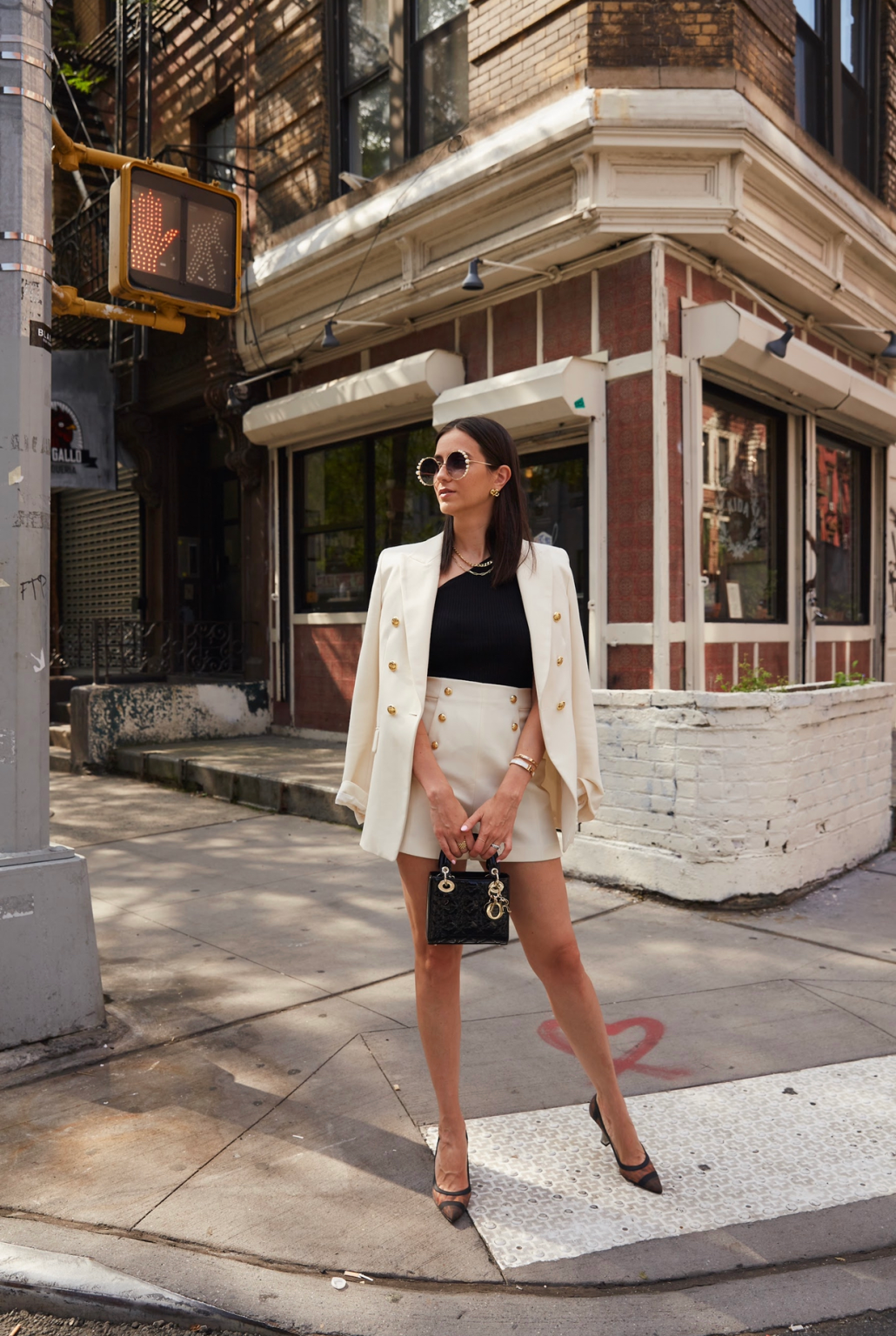 18 – Nail the Casual Business Fashion in Style
17 – Opt for a Silver or White Handbag to Match the Fit Effortlessly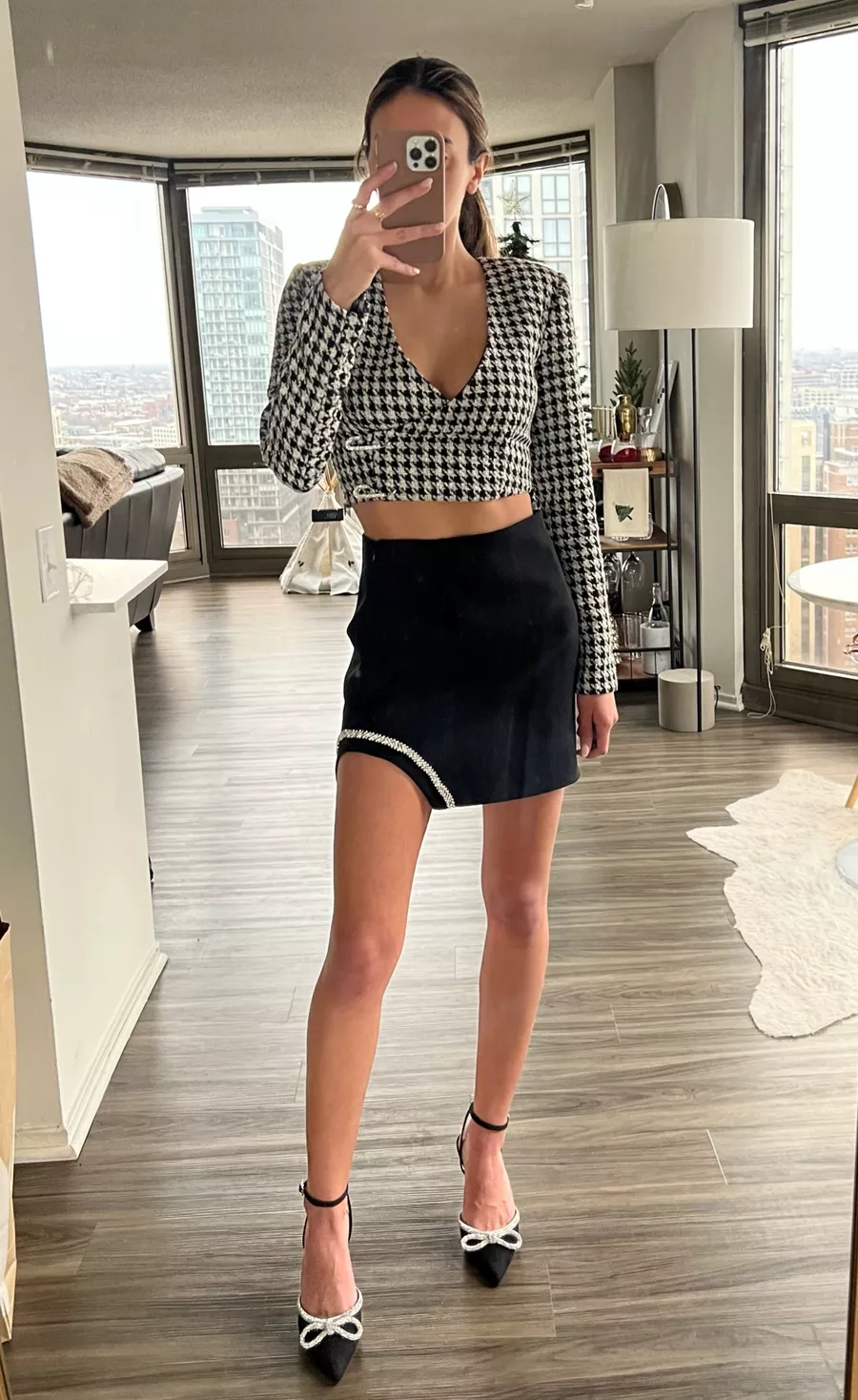 16 – Pair an Animal Print With a Patterned Clothing Item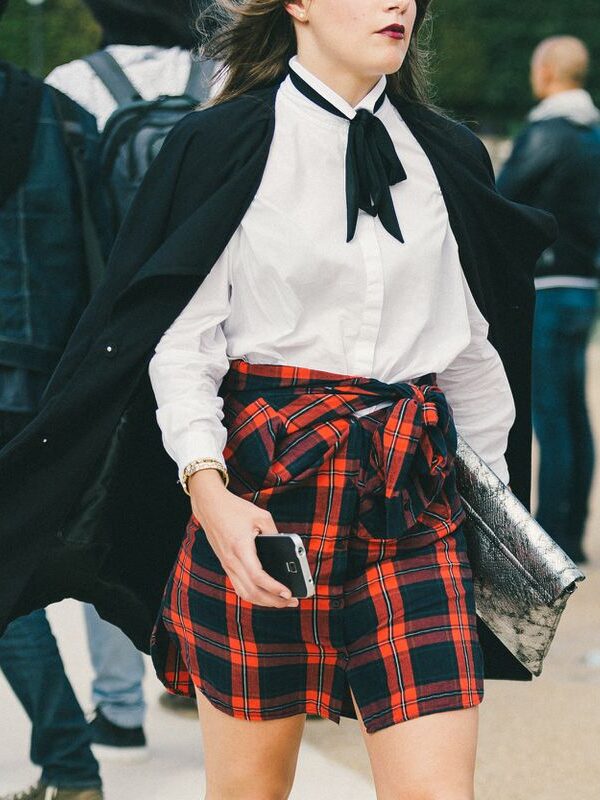 Streetwear
15 – Nail the Sunshine Get Up in Shades of Yellow & Gold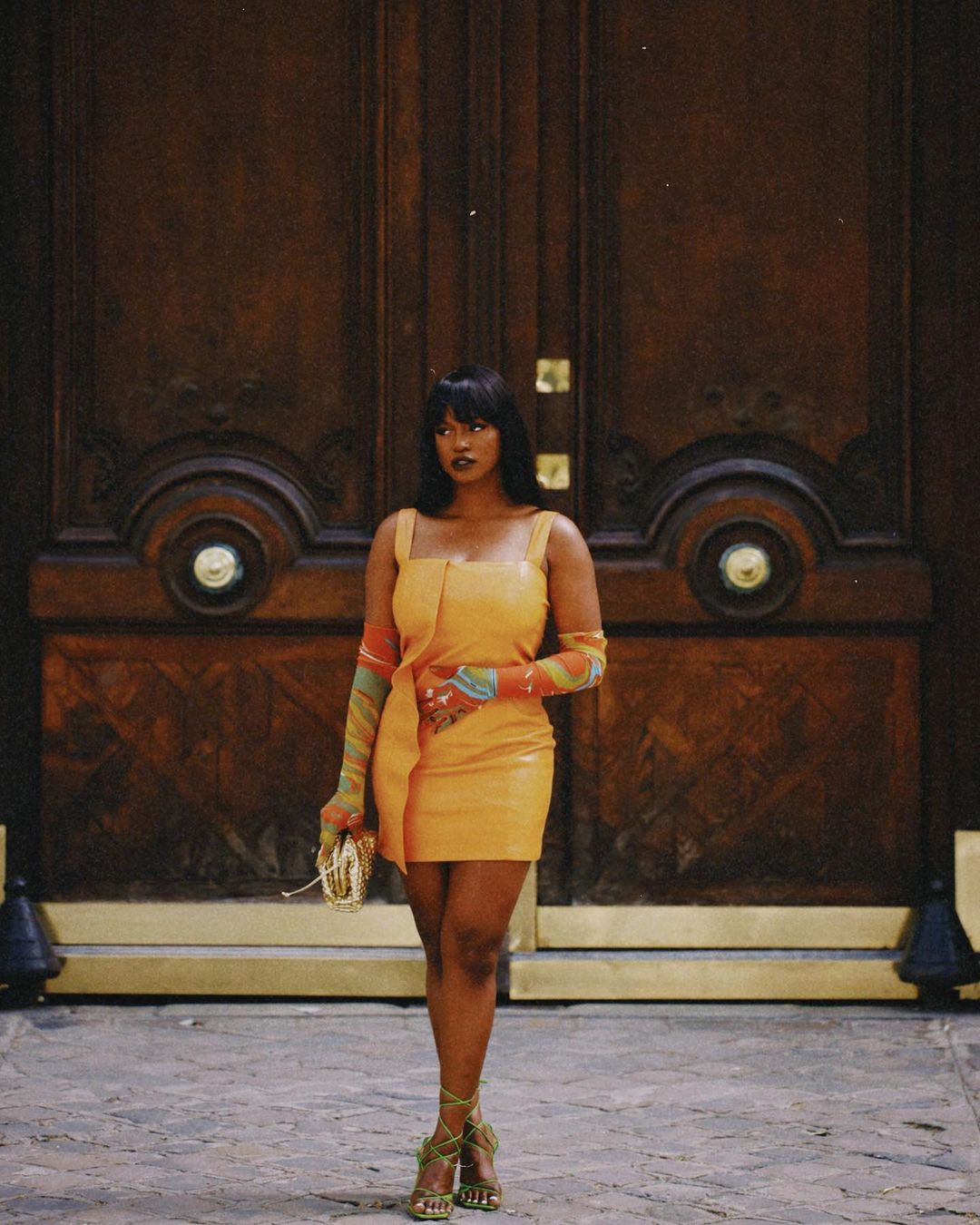 14 – White Ensemble Matches Any Metallic Purse Effortlessly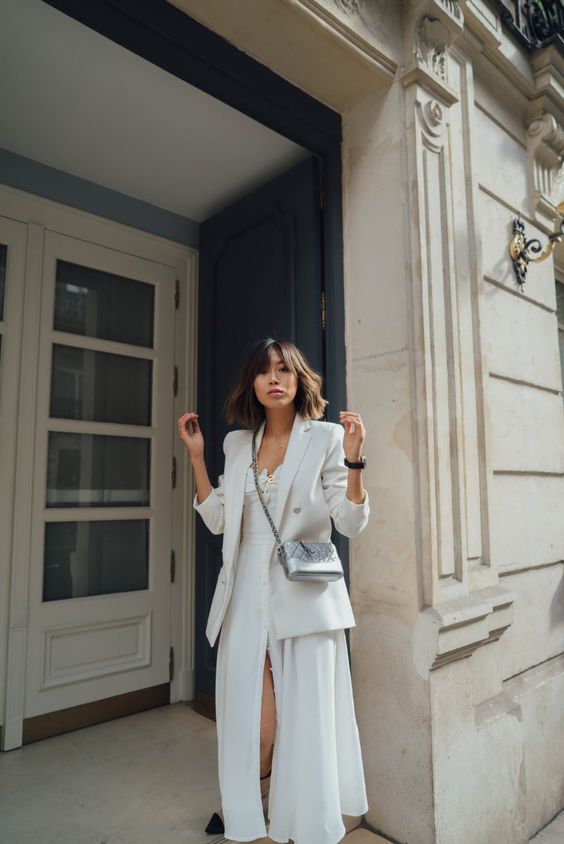 via
13 – Pair Striking Gold Accessories with Black Leather Pants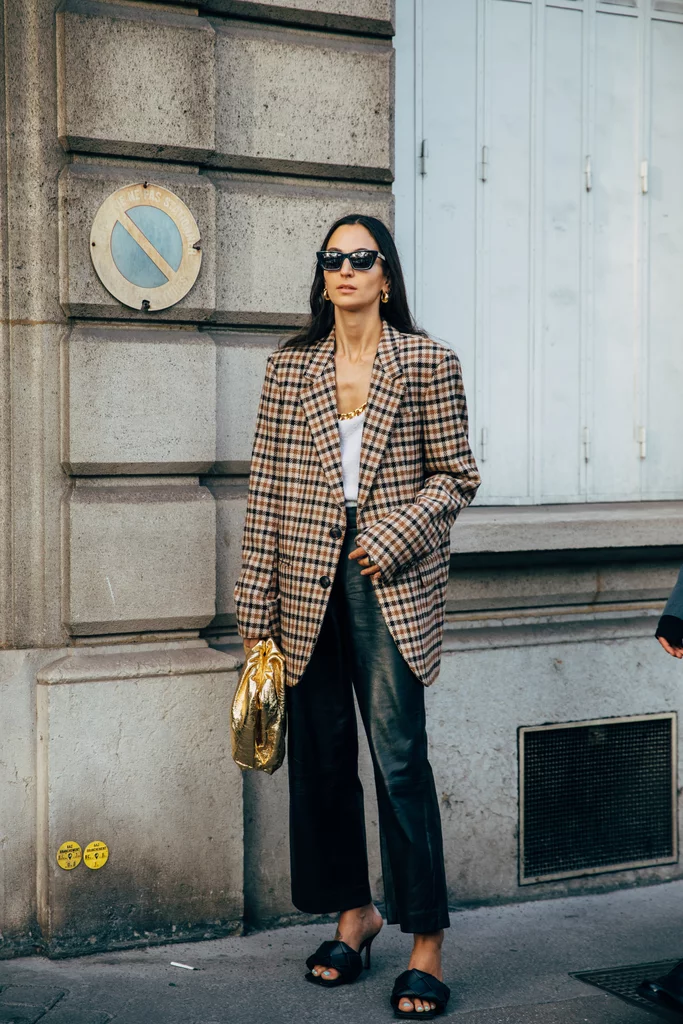 12 – Add Dainty Gold Jewelry to Stand Out
11 – Pair a Pastel Metallic Tote With a Solid Outfit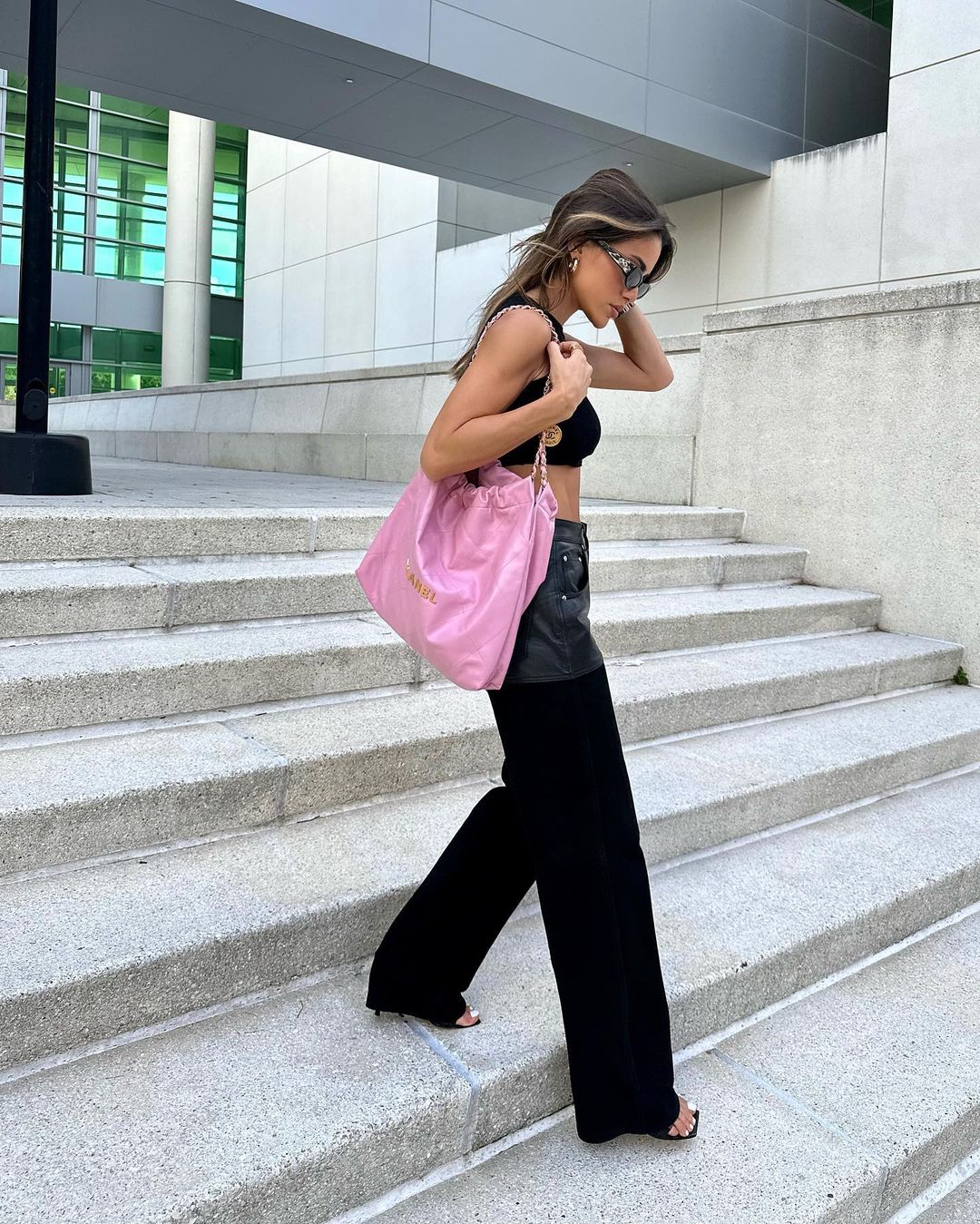 10 – Opt for a Metallic Clothing Item in your Attire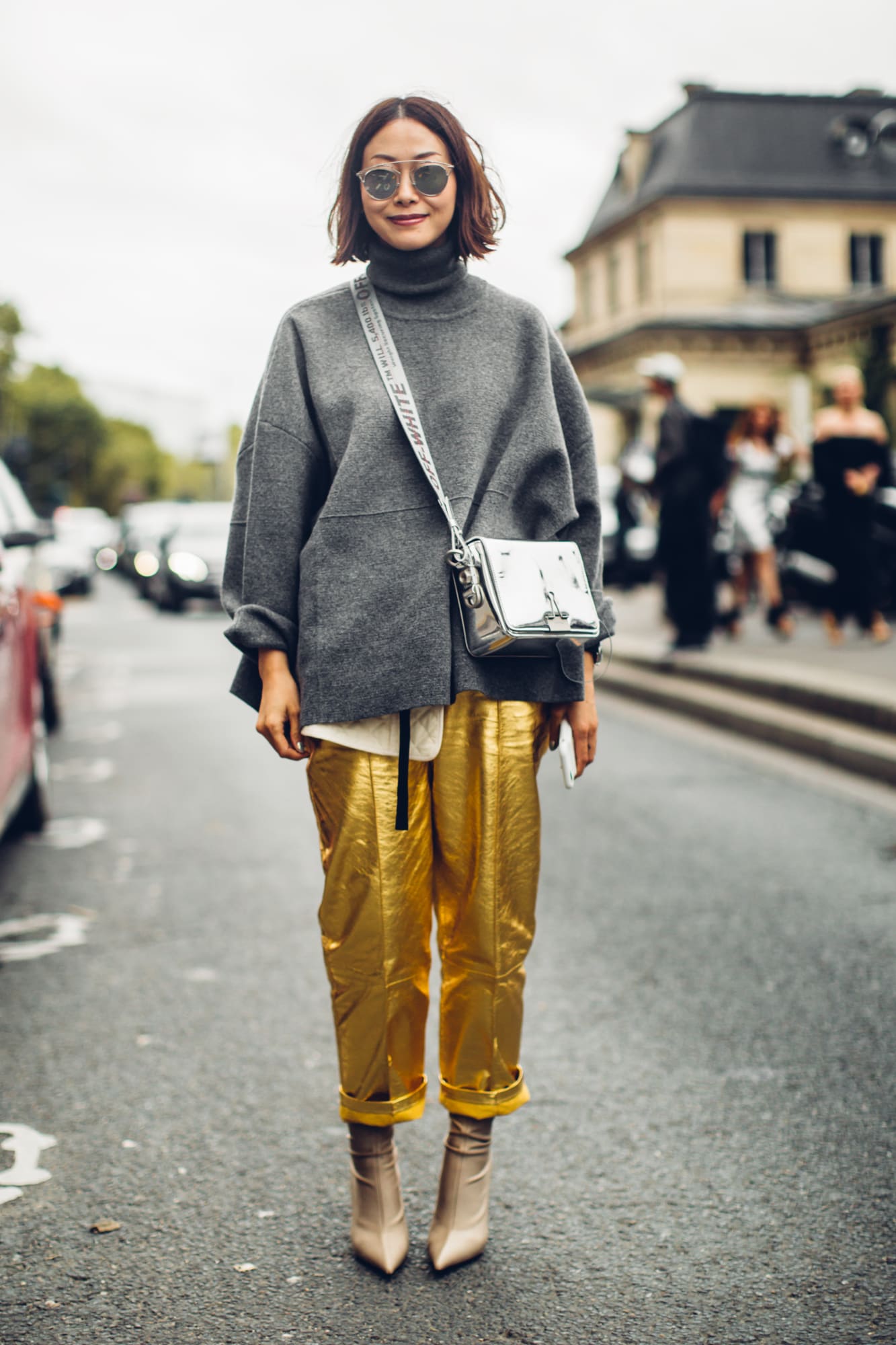 09 – Add Hints of Grey in Your Fit to Match Your Purse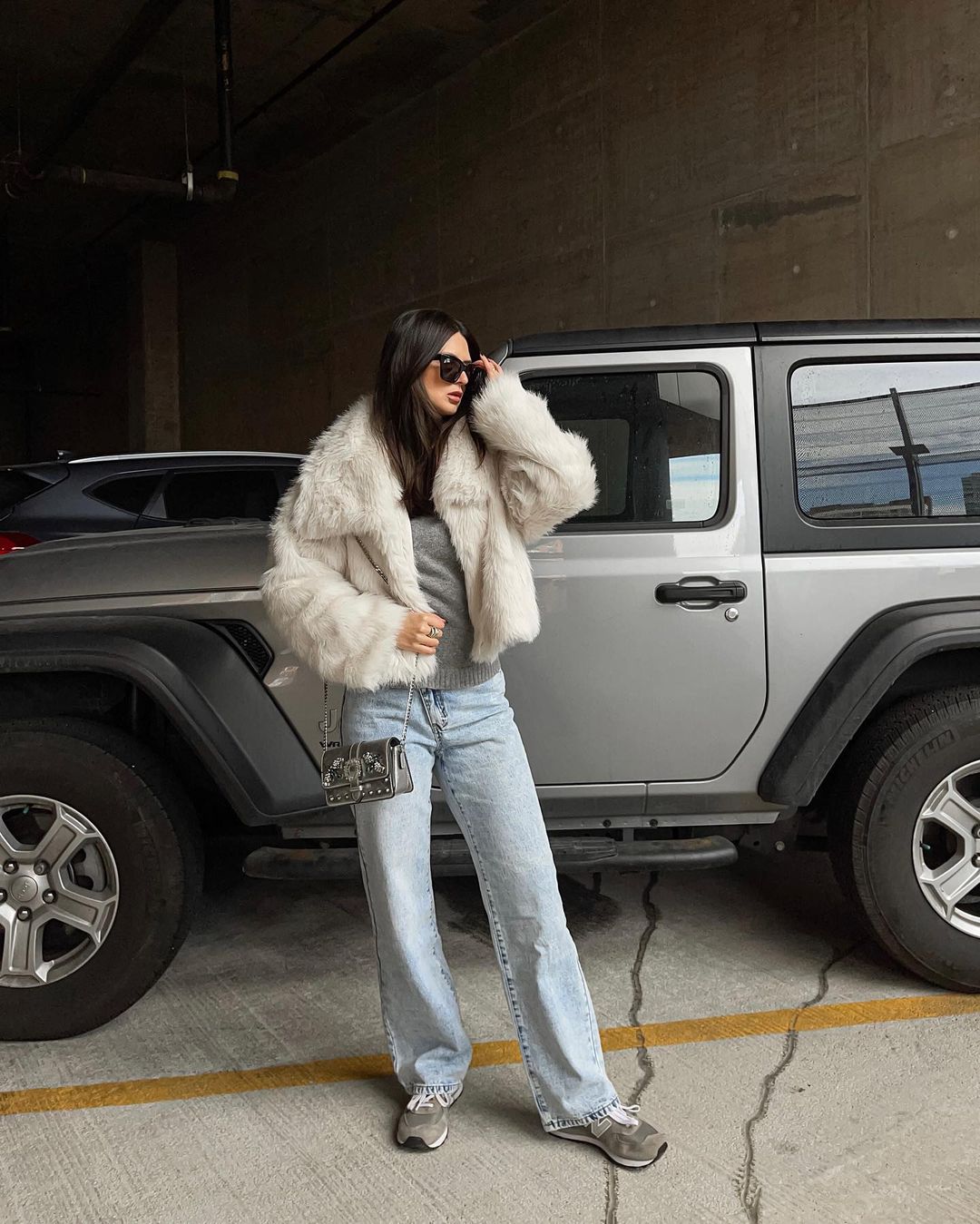 08 – Go for a Daring Street Style Fit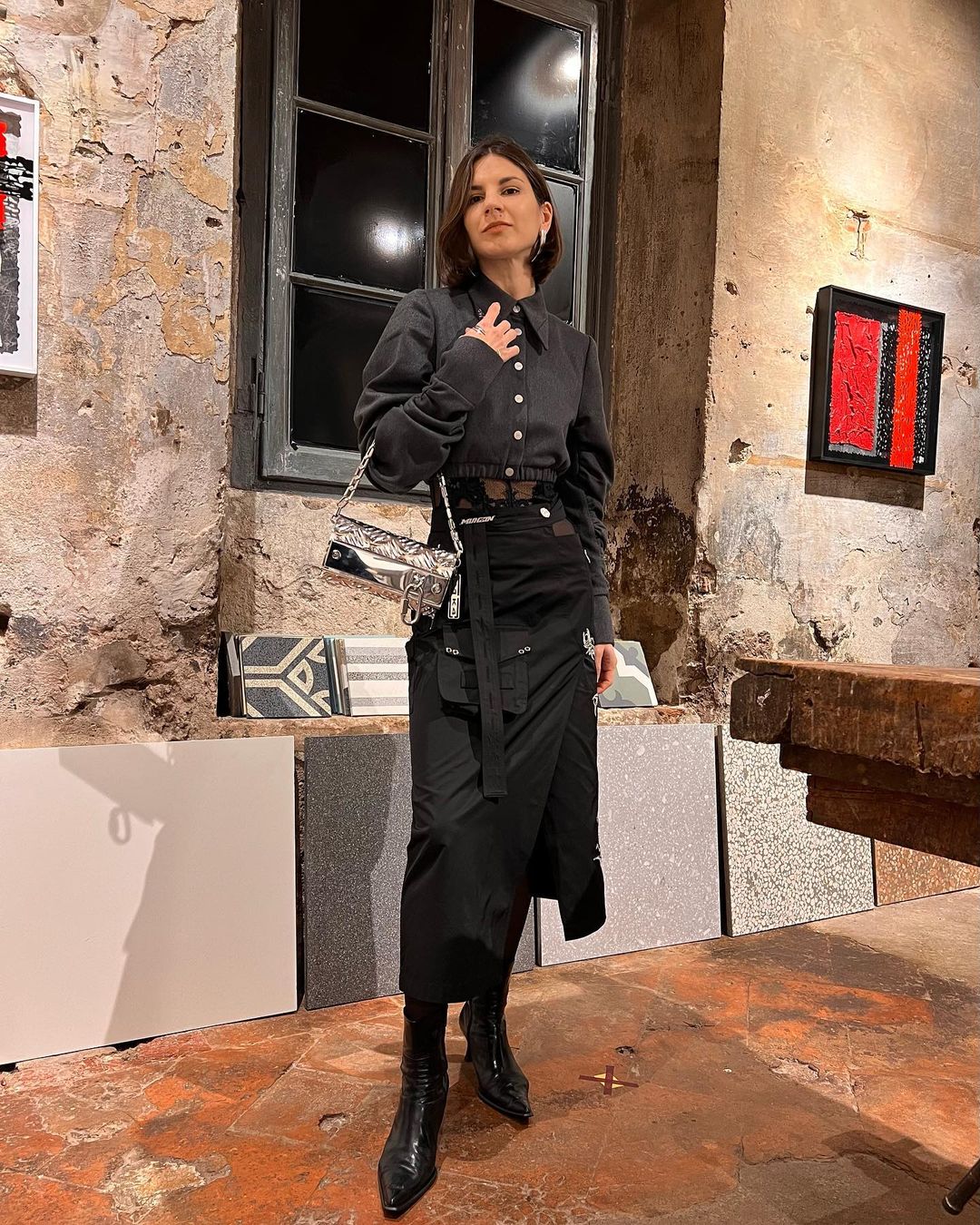 07 – Pair a Silver Purse & Accessories With an All-Black Fit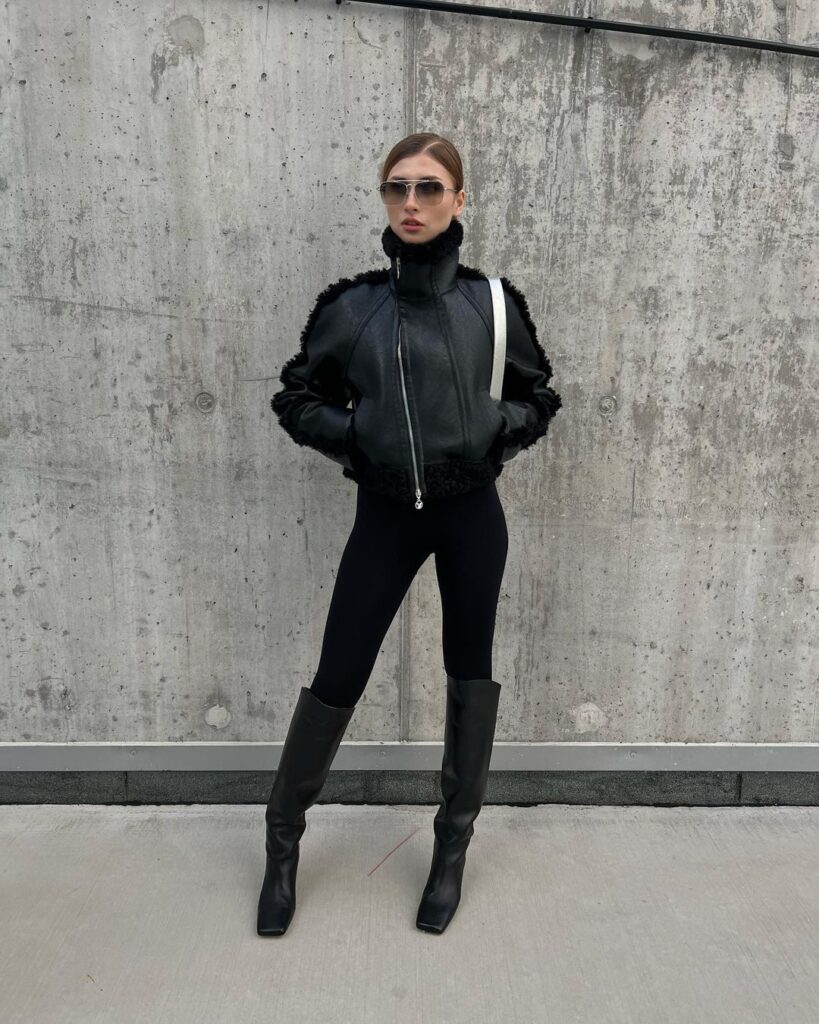 06 – Make Your Bag Stand Out in Your Monochrome Ensemble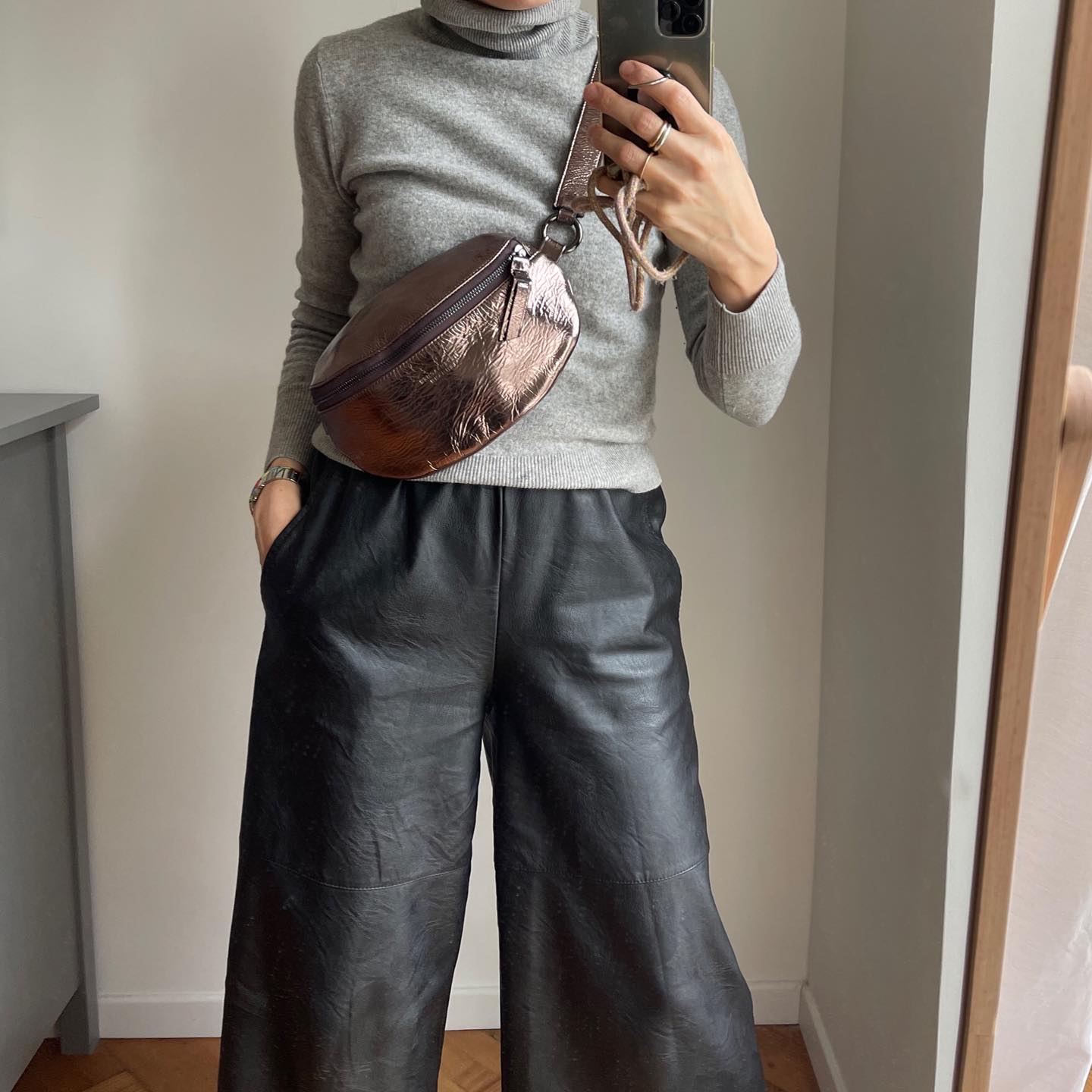 05 – Go for a Casual Bag Pack Look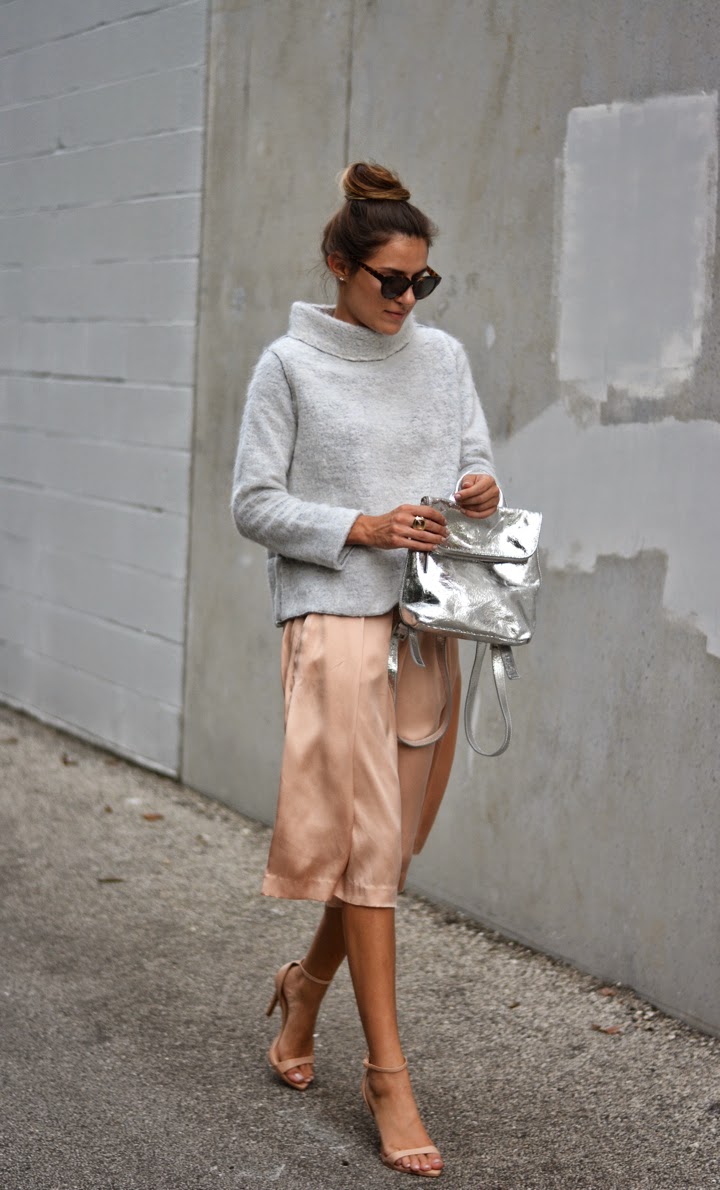 Everyday Outfits
04 – Make the Non-Dominant Color Stand Out by Opting for a Similar Handbag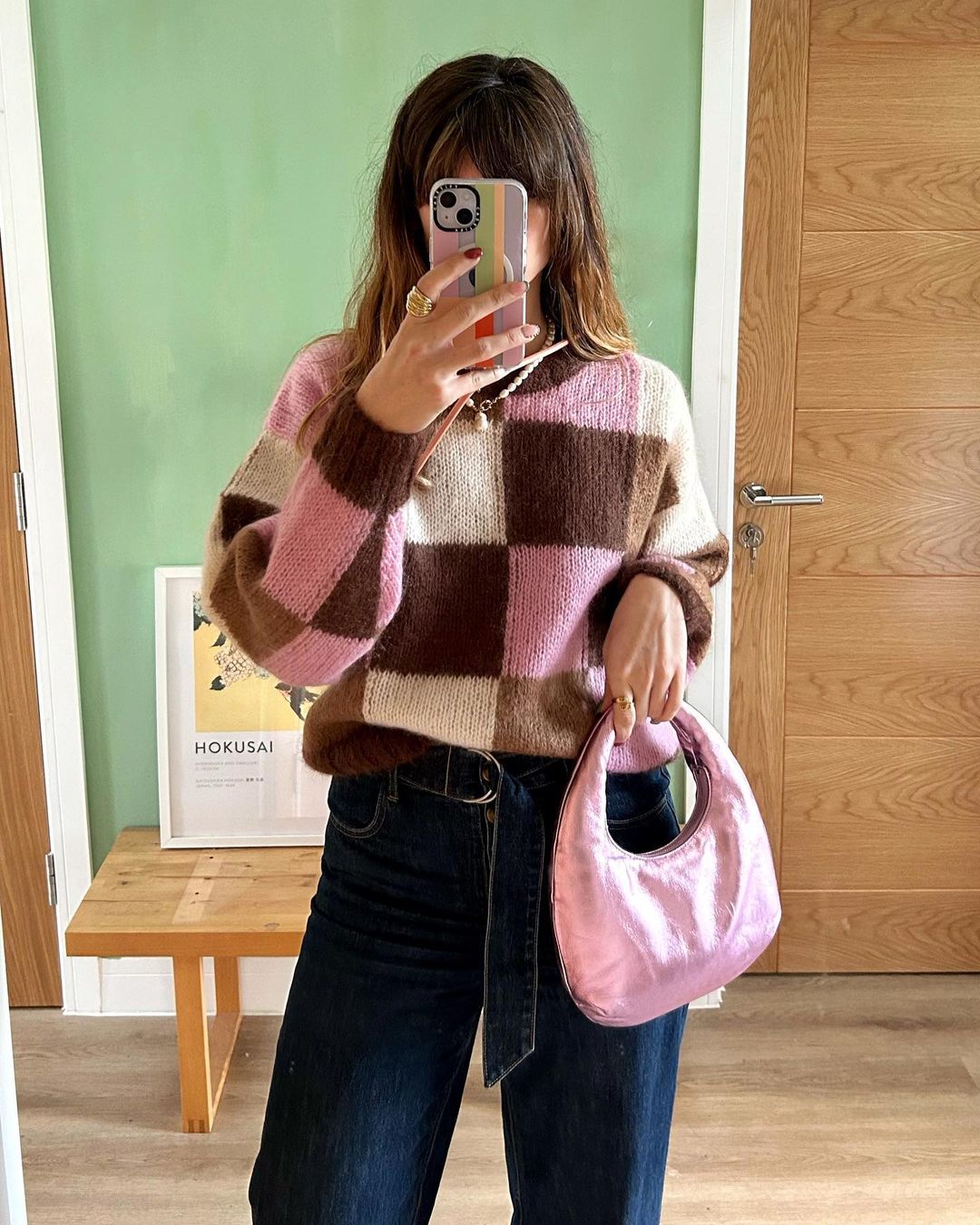 03 – Carry it as a Clutch With Shorts & Oversized Shirt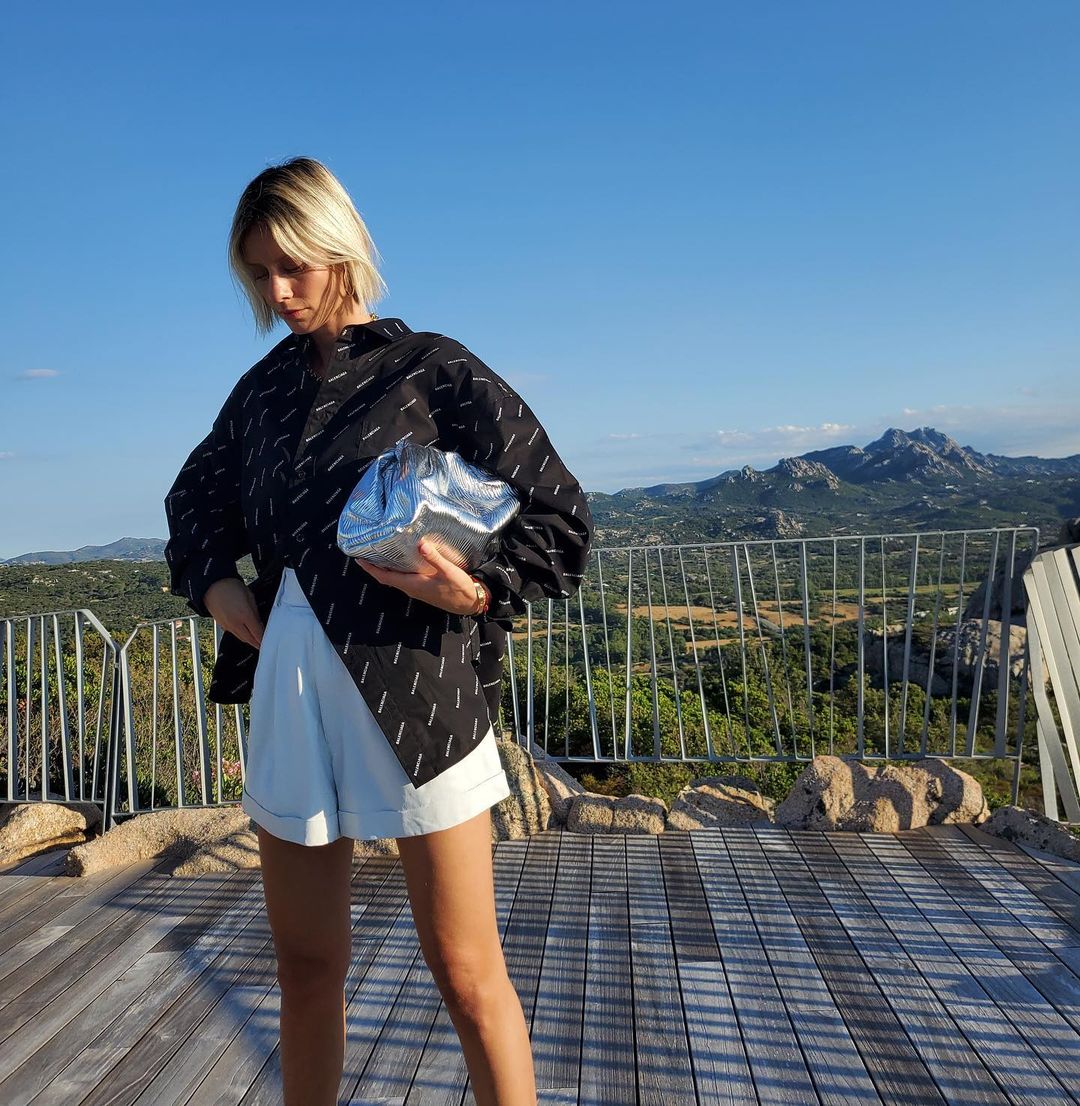 02 – Go for a Neutral Toned Fit if Your Bag is Flashy
01 – Pair Your Bag with a Long Puffer Jacket
Frequently Asked Questions
Q. Where can I buy metallic bags?
Here are a few brands that carry these types of purses. Your best bet is to keep your eye out on all sorts of brands. However, these brands will not disappoint and will have something that catches your eye!
Q. What kind of shoes go well with metallic purses?
The selection of shoes depends upon the occasion you are dressing for. You can opt for sneakers, high heels, ballet flats, or sandals. Regardless of your shoe choice, you need to ensure that they do not clash with your purse.
A simple method to match your footwear to your bag is to opt for a similar color, especially if the rest of your outfit is monotone. Check out look # 18; for instance, a silver shoe with a gold purse would have clashed and made you look tacky. But a stunning pair of gold heels will make you stand out!
Q. Do metallic handbags go with every dress?
In my opinion, they absolutely do, as long you reach for the right color of the bag. In most instances, you will find that gold, silver, and a gorgeous nude metallic shade will complement whatever dress you are wearing.
Brighter tones might be tougher to style, but you can not go wrong in pairing them with monotone outfits. Or you can pair similar colored shoes with your bag to tie your fit together!
How do I clean my metallic purse?
Caring for a metallic finish purse is essential to make it last longer. You need to store it away from dust and sunlight when it is not in use, and adding a cover would be the smart choice.
Moreover, you need to clean it regularly or at the very least, weekly. I suggest avoiding any special cleaning products or alcohol-based solvent cleaners as they might end up taking the shine away.
Instead, opt for a wet and soft piece of cloth, and gently wipe the surface. Clean with a dry, absorbent fabric and allow it to air dry for a few moments before storing it away. This will ensure your purse stays clean and shining and looks brand new every time!
I hope you found some inspiration to style your new purse or at least make the effort to add it to your wardrobe. With all the emerging fashion, metallic handbags will be an immense hit this year. And as you have seen, the options for styling and slaying this trend are endless.
In fact, you might carry this style for years to come ahead too!